Africa North
Al-Qaeda TV praises attack on Libyan consulate
A message praising the violent attack on the Italian consulate in the Libyan city of Benghazi last Friday appeared on Thursday night on Islamic internet forums linked to the al-Qaeda terror network. The message, which lasted 2 minutes and 40 seconds and was signed 'the throat cutter', announced that a film was being made on the attack against the consulate. It said: "The Italian consulate in Benghazi, one of the most important cities for Libya and Jihad, was destroyed and set on fire. You will see similar things in the future."

The message broadcast a short video with as soundtrack music used for films by the group of Abu Musab al Zarqawi, al-Qaeda's leader in Iraq. The images showed the Italian consulate after the attack last Friday, during which 14 protesters died and the damages on the building.
Posted by: Dan Darling || 02/24/2006 01:14 || Comments || Link || E-Mail|| [6459 views] Top|| File under:
Africa Subsaharan
Bodies burned in open after Nigeria riots kill 146
Christian youths burned the corpses of Muslims on Thursday on the streets of Onitsha in southeastern Nigeria, the city worst hit by religious riots that have killed at least 146 people across the country in five days. Christian mobs, seeking revenge for the killings of Christians in the north, attacked Muslims with machetes, set fire to them, destroyed their houses and torched mosques in two days of violence in Onitsha, where 93 people died. "We are very happy that this thing is happening so that the north will learn their lesson," said Anthony Umai, a motorcycle taxi rider, standing close to where Christian youths had piled up the corpses of 10 Muslims and were burning them. Dozens more corpses had been thrown into the back of pick-up trucks by security services overnight, residents said.

Uncertainty over Nigeria's political future is aggravating regional, ethnic and religious rivalries in Africa's most populous nation and top oil exporter. Elections are due next year and many Nigerians believe President Olusegun Obasanjo and some state governors will try to stay on after eight years in power. The prospect angers those who want their own ethnic or regional blocs to have their turn. Militants in the oil-producing Niger Delta have waged a three-month campaign of attacks and kidnappings, which has cut exports and driven up world oil prices. One of their demands is greater control over their region and its resources.

There was no fighting in Onitsha on Thursday but Emeka Umeh, of human rights group the Civil Liberties Organization, called it "the peace of the graveyard". Some charred corpses were still lying on the streets and hundreds of Muslim men, women and children fled the city crammed into open-top trucks for fear of more killings. Thousands more were hiding in army barracks and police stations. Umeh said most of the bodies his group counted were Hausa, but some Ibo were killed too. The Hausa are the main ethnic group in northern Nigeria and most are Muslim, while the Ibo are dominant in the southeast and almost all are Christian.
Posted by: Fred || 02/24/2006 09:07 || Comments || Link || E-Mail|| [6472 views] Top|| File under:
Arabia
Saudi forces thwart attack on oil facility
Riyadh - Saudi security forces foiled a bomb attack on Friday against an oil gathering centre where two blasts were heard in Saudi Arabia's oil-rich Eastern Province, industry sources and residents said.

Security forces thwarted an attempt to attack the center in Abqaiq using car bombs, the oil sources said.

Residents of Abqaiq said that they heard two blasts near the plant and saw two burned-out cars outside. It was not immediately clear if the abortive attack was the work of suicide bombers.

Dozens of security forces and civil defense vehicles were seen outside the plant in Abqaiq, 35km south of Dammam, the main city of the Eastern Province, and about the same distance from the oil hub of Dhahran.

It was the first known attempted attack on an oil installation in Saudi Arabia, the world's top crude exporter, which has been battling a wave of violence by suspected al-Qaeda militants since May 2003.

A Saudi security expert said last September that the kingdom, which sits on a quarter of global oil reserves, had boosted spending on the protection of its oil industry to as much as $1,5-billion (about R9,1-billion) a year.

Saudi Arabia currently pumps around 9,5 million barrels of oil per day (bpd) and has an output capacity of 11 million bpd.
Posted by: anonymous5089 || 02/24/2006 12:14 || Comments || Link || E-Mail|| [6491 views] Top|| File under:
Gunfire, Explosion Reported at Saudi Oil Refinery
CAIRO, Egypt — Shots and an explosion have been heard at an oil refinery in eastern Saudi Arabia, the pan-Arab satellite channel Al-Arabiya TV reported Friday. A Saudi oil official said there had been an explosion at the refinery near Dhahran, but he did not know the cause. The channel's reporter speculated that the shooting and the explosion may have been part of an attempt to break into the refinery.


Posted by: Glaing Sloluse2980 || 02/24/2006 08:35 || Comments || Link || E-Mail|| [6458 views] Top|| File under:
US asks Yemen to jug Zindani
The United States has officially asked Yemen to arrest a prominent scholar whom Washington accuses of funneling funds to terror groups, Yemeni state media said yesterday. Sheikh Abdul-Majid Al-Zindani, 56, is listed by the United Nations and the United States as one of the financiers of terror activities.

"The American side has asked the Yemeni government to arrest Sheikh Al-Zindani, freeze his assets and prevent him from traveling abroad," said the Defense Ministry's newspaper '26 September'.


And keep him away from cell phones.

Quoting official sources, the paper said President Ali Abdullah Saleh has received a message from US President George W. Bush in which he criticized Saleh for letting Al-Zindani join the official delegation that accompanied him to the OIC summit held in Makkah last December. "The message noted that Al-Zindani is listed on the UN list of terror financiers, and that taking him abroad as part of an official delegation is a violation of the UN resolutions," said the paper.

It added that Bush warned Saleh that such personal ties with Al-Zindani "could harm joint efforts of both countries (US and Yemen) and their partnership in the fight against terrorism."

According to the report, the Yemeni government asked the United States to present "clear evidence" proving the charges against Al-Zindani before Yemen could take any measure against him.


So that Zindani can kill the ones who squealed on him.

The US Treasury Department added Al-Zindani in February 2004 to the list of people suspected of supporting terrorist activities, dubbing him as "a loyalist to Osama Bin Laden and supporter of Al-Qaeda." It accused him of playing a key role in the purchase of weapons on behalf of the terror network and other terrorists. A senior Yemeni government official said yesterday that the government could take any measure against Al-Zindani except handing him over to the United States. "Whatever happens, we would not hand him over to the Americans. It is against our constitution," the official told Arab News, asking anonymity.


"And you know how important the law is to a Yemeni!"

Al-Zindani, who chairs the central committee of Yemen's biggest opposition party (Islah), has abruptly changed his flamboyant ways of speech and now rarely attends public meetings after the Sept. 11, 2001, attacks in the US.

The United States accuses Al-Zindani, who runs Sanaa-based Al-Iman Islamic University, of supporting "terrorist causes".
Posted by: Dan Darling || 02/24/2006 00:53 || Comments || Link || E-Mail|| [6460 views] Top|| File under:
Al-Zindani collects millions to sue Yemeni journalists
Sheikh Abdulmajeed Al-Zindani, head of the opposition Islah party's Shoura Council and Al-Iman University head, confirmed that European insult to the prophet is due to their ignorance of his value. He added that researchers and Orientalists who studied his profile made fair judgments about him.


He's referring to pious scholars like... ummm... himself, of course. Besides being head of Yemen's Islamist opposition and a molder of young minds, Zindani's also a member of the Supreme Council of Global Jihad...

Additionally, Al-Zindani disclosed formation of a public legal committee to defend the prophet, adding that it has collected YR 5 million in fees for lawyers who will sue Yemeni journalists who republished the offensive caricatures. Al-Zindani declared that republishing the caricatures repeated the insult. He said that they will see to it that anyone insulting the prophet will stand trial, explaining that it is the judiciary that has the right to condemn those republishing the caricatures.


It will also demonstate the utter lack of freedom of the Yemeni press.

In a press release, journalist Al-Jaradi, Journalists Syndicate information committee secretary, called on Al-Zindani to use the money to indict the U.S. Administration, whose soldiers tore the Qur'an and threw it in the dirt.


The U.S. has studiously — and stupidly — tried to stay out of the cartoon fray. It's done us a lot of good, hasn't it?

Al-Jaradi told News Yemen network that Al-Zindani should do that instead of suing Yemeni journalists who republished the caricatures out of good will to defend the prophet. He added, "If the journalists were wrong, many scholars have asserted that they were free of bad intentions, a matter that was met by an understanding, which led the judiciary to free them."


"Dudn't matter. Dudn't matter. They still gotta die."

Al-Jaradi said he is sure that many Al-Iman University scholars are wondering about Al-Zindani's insistence in this matter. Al-Jaradi stressed the necessity of the presence of an establishment specialized in issuing fatwas in Yemen, which should be done through competent individuals capable of issuing fatwas.


In normal countries, those bodies are known as "parliaments," and their fatwahs are called "laws."
Posted by: Fred || 02/24/2006 00:00 || Comments || Link || E-Mail|| [6457 views] Top|| File under:
Yemen: students denounce prophet cartoons
The Sana'a University teachers syndicate, in cooperation with the General Students' Union, held a rally Tuesday, Feb. 21. The rally included students and denounced the Danish caricatures insulting the prophet Mohammed (PTUI pbuh), which were republished by other European newspapers. Many speeches were made at the rally to denounce and disapprove of insult to the prophet.


They're referring to the cartoons they've never seen, of course...

The speeches assured that the caricatures were a series of campaigns fueling hatred and abhorrence, as well as inciting alienation and collision between civilizations. Demonstrators called for continuing public boycotts and forming national committees to boycott the goods of all countries that offended the prophet. The demonstrators affirmed that all protests should be civilized, peaceful and free of violence.


The mere fact that they're "demonstrating" over cartoons that they've never seen casts some doubt on whether they're "civilized." The ashes of multiple embassies say they're not peaceful, though perhaps Yemen will be different...

The head of the Students' Union confirmed that the rally was meant to encourage the spirit of resistance and enhance awareness of threats targeting Islamic nations in this critical period. The Students' Union leader requested Yemen's government and all other Arab and Islamic governments to withdraw their ambassadors from countries that insulted the prophet and cancel all forms of cooperation with them.


They obviously haven't thought that one through. If they don't want help, they should say "no, thank you."

The student leader also called for forming a joint Arab-Islamic market to activate the boycott, as Arab and Islamic markets are the biggest consumers.


Biggest consumers of what?
Posted by: Fred || 02/24/2006 00:00 || Comments || Link || E-Mail|| [6460 views] Top|| File under:
Bangladesh
RAB destroy explosives in Gazipur
Grenades and other explosives, recovered by Rapid Action Battalion (RAB) on December 14 last year from a hideout of Jama'tul Mujahideen Bangladesh (JMB), were destroyed at an army demolition ground in Gazipur Wednesday noon, reports UNB.

Following a court order, some 34 items including 27 hand grenades, 107 detonators, 32 power gel, 18 water gel, 2.95 kg potassium chlorite, 600 grams gunpowder, 16 kg ammonium nitrate, 500 ml facial quality picric acid, 9.1 kg lead styphnate, 39.95 gram lead azide, 62 batteries and 12 circuits were destroyed at the Sreepur demolition ground of the Army Ordnance Corps.


They're saving the shutter gun for the midnight stroll.

According to statements by JMB military wing chief Ataur Rahman Sunny and his sidekick Enayet, intelligence wing of RAB made the haul of arms and explosives from a house at Dakkhin Manda in the city on December 14.
Posted by: Steve White || 02/24/2006 00:00 || Comments || Link || E-Mail|| [6459 views] Top|| File under:
Shibir leader still at large, cops' role questioned
Rajshahi University Islami Chhatra Shibir President Mahbubul Alam Shalehi, a key suspect in the killing of Prof S Taher Ahmed, is still not arrested despite his public appearance, giving rise to suspicions that authorities are reluctant to arrest him.


Reeeeeeally? That's never happened before, has it? Especially in Bangla...

Rajshahi Metropolitan Police Commissioner Nayeem Ahmed has confirmed five people including Shalehi are found to be involved in the murder. "Four were arrested and we are looking for Shalehi."


"Didja try his house?"
"He ain't there. The guy that answered the phone said he wudn't."

Police sources said they could not arrest Shalehi even after he took part in a Shibir rally due to "a deliberate delay" by the government high-ups in giving a green signal in this connection. The delay was a result of the pressure by Jamaat-e-Islami, a major component of the four-party ruling alliance, they added. The police on February 5 sought the government nod to arrest Mohiuddin and Shalehi, who the arrestees -- Jahangir, Abdus Salam and Nazmul -- named as the masterminds. The approval for Mohiuddin's arrest came just hours before the confession made by Jahangir before a magistrate on February 7. But the police had to wait five more days to get the nod to arrest Shalehi. However, the police delayed their efforts to arrest the Shibir leader apparently due to threats of creating violence by top Jamaat-Shibir leaders.
Police officials said there are similarities in the killings of Prof Taher and his economics department colleague Prof Yunus, who was killed in December 2004. In both the cases the suspected killers were found to have had links with Shibir, student wing of Jamaat, and were sheltered by party's top leaders. "We've noticed strong efforts by Jamaat-Shibir leaders to save Shalehi although confessions of three held killers go against him," observed a senior police official.
Posted by: Fred || 02/24/2006 00:00 || Comments || Link || E-Mail|| [6457 views] Top|| File under:
Caucasus/Russia/Central Asia
Series of terrorist attacks disrupted in Chechnya
A series of large-scale terrorist attacks militants planned to make on Fatherland Defenders' Day has been prevented in Chechnya, the North Caucasus republic's interior minister said Thursday. Ruslan Alkhanov said policemen had been monitoring a gang led by Isa Muskiyev, suspected of "supervising" gangs acting in the republic's Shali, Kurchaloi and Argun districts.

Alkhanov said 11 powerful self-made explosive devices had been seized from a cache in Grozny. "They were made in the form of buckets and canisters containing metal balls and reinforced concrete parts filled with explosives and covered with sealing foam," the minister said. Besides, the cache contained seven artillery shells militants had planned to use as landmines, four grenade launchers and many ammunition items for small arms.

Alkhanov said the search for militants who had planned attacks was underway. A source in the republic's law enforcement agencies said another two caches had been discovered in Chechnya's Vedeno and Shatoi districts.
Posted by: Dan Darling || 02/24/2006 00:57 || Comments || Link || E-Mail|| [6466 views] Top|| File under:
Europe
Finnish magazine editor fired for new cartoons
The editor of a small Finnish culture magazine was fired on Friday for publishing new Prophet Muhammad cartoons satirising the global row over the caricatures, said the magazine. Jussi Vilkuna, the editor-in-chief of Kaltio, was sacked after he refused to remove the cartoons from the publication's website as
Posted by: Fred || 02/24/2006 21:11 || Comments || Link || E-Mail|| [6461 views] Top|| File under:
Vatican gets angry
After backing calls by Muslims for respect for their religion in the Mohammad cartoons row, the Vatican is now urging Islamic countries to reciprocate by showing more tolerance toward their Christian minorities.


"Ummm... Nope. We couldn't do that! We got laws against that sort of thing!"

Roman Catholic leaders at first said Muslims were right to be outraged when Western newspapers reprinted Danish caricatures of the Prophet, including one with a bomb in his turban. After criticizing both the cartoons and the violent protests in Muslim countries that followed, the Vatican this week linked the issue to its long-standing concern that the rights of other faiths are limited, sometimes severely, in Muslim countries. Vatican prelates have been concerned by recent killings of two Catholic priests in Turkey and Nigeria. Turkish media linked the death there to the cartoons row. At least 146 Christians and Muslims have died in five days of religious riots in Nigeria. "If we tell our people they have no right to offend, we have to tell the others they have no right to destroy us," Cardinal Angelo Sodano, the Vatican's Secretary of State (prime minister), told journalists in Rome.


I'd say they don't have the right to destroy us whether they're offended or not. Tits and tats are usually the same size and shape, so they could maybe feel free to offend us back. It just takes a lot more to offend Westerners than it does to offend Muslims, probably because we've have so much experience offending each other.

"We must always stress our demand for reciprocity in political contacts with authorities in Islamic countries and, even more, in cultural contacts," Foreign Minister Archbishop Giovanni Lajolo told the daily Corriere della Sera. Reciprocity -- allowing Christian minorities the same rights as Muslims generally have in Western countries, such as building houses of worship or practicing religion freely -- is at the heart of Vatican diplomacy toward Muslim states. Vatican diplomats argue that limits on Christians in some Islamic countries are far harsher than restrictions in the West that Muslims decry, such as France's ban on headscarves in state schools. Saudi Arabia bans all public expression of any non-Muslim religion and sometimes arrests Christians even for worshipping privately. Pakistan allows churches to operate but its Islamic laws effectively deprive Christians of many rights. Both countries are often criticized at the United Nations Human Rights Commission for violating religious freedoms.


The natural extension of "reciprocity" would, of course, be the right to prosyletize. That's forbidden in virtually all Moose limb countries.

Pope Benedict signaled his concern on Monday when he told the new Moroccan ambassador to the Vatican that peace can only be assured by "respect for the religious convictions and practices of others, in a reciprocal way in all societies." Morocco is tolerant of other religions, but like all Muslim countries frowns on conversion from Islam to another faith.


Wouldn't that tighten the old turbans? On the other hand, I'm not sure I'm comfortable with the thought of Arab Baptists...

Christians make up only a tiny fraction of the population in most Muslim countries. War and political pressure in recent decades have forced many to emigrate from Middle Eastern communities dating back to just after the time of Jesus. "Enough now with this turning the other cheek! It's our duty to protect ourselves," Monsignor Velasio De Paolis, secretary of the Vatican's supreme court, thundered in the daily La Stampa. "The West has had relations with the Arab countries for half a century, mostly for oil, and has not been able to get the slightest concession on human rights," he said.
Posted by: plainslow || 02/24/2006 07:59 || Comments || Link || E-Mail|| [6459 views] Top|| File under:
Home Front: Politix
Another Clinton Appointed Fed Judge Screws the Pooch
A US federal judge ordered the Pentagon on Thursday to release the identities of hundreds of detainees at Guantanamo Bay to The Associated Press, a move which would force the government to break its secrecy and reveal the most comprehensive list yet of those who have been imprisoned there.

Some of the hundreds of detainees in the war on terror being held at the US military base in Guantanamo Bay, Cuba, have been held as long as four years. Only a handful have been officially identified.

US District Judge Jed S Rakoff in New York ordered the US Defence Department to release uncensored transcripts of detainee hearings, which contain the names of detainees in custody and those who have been held and later released. Previously released documents have had identities and other details blacked out.

The judge ordered the government to hand over the documents by March 3 after the Defence Department said Wednesday it would not appeal his earlier ruling in the lawsuit filed by the AP.

On January 23, Rakoff ordered the military to turn over uncensored copies of transcripts and other documents from 317 military hearings for detainees at the prison camp. There were another 241 detainees who refused to participate in the Combatant Status Review Tribunals and the Defense Department said no transcripts exist of those hearings.
Posted by: Captain America || 02/24/2006 16:40 || Comments || Link || E-Mail|| [6465 views] Top|| File under:
Home Front: WoT
FBI Probes Chicago Car Crash After Suspicious Items Found
This just might turn out to be terrorism-related, so I'm posting it. It got big play in the Chicago tube and papers.

(CBS) CHICAGO A stunning discovery inside a car involved in a deadly crash on the Stevenson Expressway Wednesday has sparked a federal investigation. Two people were killed in the crash involving a number of cars and semi trucks.

CBS Chief Correspondent Jay Levine reports one of the people killed was carrying several suspicious items. State police investigators along with the FBI's Joint Terrorism Task Force are looking into why a check written for a large sum of money, along with a sizeable amount of cash and multiple IDs, were found in a 1999 Kia Sportage involved in the accident, District Chicago Master Sgt. S. Nowak said.

There were at seven vehicles, including two semis, involved in the 1 p.m. crash that had the southbound Stevenson shutdown for more than six hours Wednesday and left two people dead. The fatal victims were identified as Dorothy L. Walsh, 76, of 4001 S. Maplewood Ave., and Lafi Nofal, 45, of 10240 S. 86th Court in Palos Hills, who was a passenger of the Sportage, according to Nowak.

"I heard a loud noise, looked in my mirror, saw a semi jackknife. Two seconds later, a Jeep rear ends me," Omar Majdobah said. "It was mayhem. Four or five cars, two nearly totaled, two semis hugging each other."

In addition to the fatalities, at least four other people were injured in the crash, including the driver of the Sportage, Amjad J. Husein, who was taken to MacNeal Hospital in Berwyn with serious injuries, Nowak said.

One of the truck drivers, Benton D. Chapman, of Oklahoma, was later cited with driving too fast for conditions and for equipment violations, according to Nowak. Chapman was also taken to MacNeal where he was likely treated and released, the master sergeant said.

But it is what authorities found in the wreckage, specifically in the car of the 45-year-old man who died in the crash, that has drawn top-level investigators. Sources originally told CBS 2 he was carrying a $1 million check, plus other checks, a large amount of cash and nearly a dozen unused credit cards. That's prompted calling out members of the elite FBI Joint Terrorist Task Force.

The FBI is now saying several "financial instruments" were found in the car. A spokesman has confirmed "...we are at the scene assisting the Illinois State Police investigating things that came up in the accident."

Sources caution against reading too much into the presence of the terrorist task force, which has a number of financial crimes specialists. They hint that the investigation could just as likely lead to a major counterfeiting operation as it could terrorism or terrorist financing.

Posted by: Steve White || 02/24/2006 14:55 || Comments || Link || E-Mail|| [6463 views] Top|| File under:
More on the arrested marines
The arrests of several Marines charged with stealing and reselling ballistic vests and other military items destined for U.S. troops in Iraq were isolated incidents in a system that works to ensure full accountability of all controlled equipment, a Marine Corps spokesman told American Forces Press Service today.

Abuses of this system won't be tolerated and the violators will be held fully accountable, Maj. Doug Powell, a Headquarters Marine Corps spokesman, said.

The Department of Homeland Security announced yesterday that nine people, including several Marines at Camp Pendleton, Calif., were arrested following an investigation by U.S. Immigration and Customs Enforcement, the Naval Criminal Investigative Service and the Defense Criminal Investigative Service.

Several additional suspects in the investigation are believed to be serving in Iraq, according to an Immigration and Customs Enforcement release. Some of the ballistics vests, stolen from Camp Pendleton, were later resold on the Internet and illegally exported to customs agents posing as international arms merchants, the release said.

Yesterday's announcement followed the sentencing of Erika Jardine, a Vista, Calif., resident, to six months in jail followed by three years of supervised release, a community service obligation and a $6,500 fine. Officials said she sold and illegally exported 18 stolen military ballistic vests to undercover customs agents.

Information developed through the Jardine case led agents to several Marines at Camp Pendleton who allegedly sold her small-arms protective inserts, or SAPI plates, and outer tactical vests, officials reported. ICE and DoD investigators began working with the North County Regional Gang Task Force in San Diego to target civilians and military members who possessed or were distributing stolen government property, they said.

The Camp Pendleton investigation, lead by NCIS, focused on identifying the amount and type of U.S. military gear being stolen. The goal was to disrupt the operations as quickly as possible to reduce the thefts' impact on the operational readiness of Marines preparing for overseas deployments, officials said.

Ultimately, the investigation identified 12 Marine suspects as well as several civilians, officials said. More arrests are expected as the investigation continues, officials said.

The Marines involved will be held fully accountable for the actions, Powell said. "This type of activity will not be tolerated," he said.

The theft or resale of military-issued items is not only a violation of the Uniform Code of Military Justice, but also a breach of the Marine Corps ethos, officials said.

The investigation also resulted in the recovery or purchase of more than $63,000 in equipment. It included 104 SAPI plates, worth $500 each; 14 outer tactical vests, worth $577 each; seven Kevlar helmets; three fragmentation vests; 74 M16 magazines; two gas masks; and more than 100,000 Iraqi dinars, officials reported.

The Marine Corps works to ensure accountability of military equipment through a system that includes bar coding of equipment, quarterly inventories and periodic field audits by the inspectors general, Powell said.

While acknowledging the gravity of the case, Powell said the thefts had no impact on Marine Corps readiness. The thefts identified represent "a fraction of 1 percent" of all protective equipment the Marine Corps has fielded, he noted. So far, the Marine Corps has sent more than 240,000 SAPI plates and more than 190,000 outer tactical vests to the field, he said.

But Immigration and Customs Enforcement Assistant Secretary Julie Myers said the case flies in the face of the effort to ensure deployed U.S. troops have all the protections they need while serving overseas. "At a time when our troops in Iraq need all the body armor they can get, it is extremely troubling to see bulletproof vests destined for those troops being stolen from our military bases at home for resale to the public," she said. "It is even more troubling that individuals would try to sell these items for profit to people they believed were international arms dealers."

Ed Bruice, spokesman for the Naval Criminal Investigative Service, said the case "goes straight to the heart of force protection."

"We will continue to partner with ICE and other agencies around the world to safeguard our troops, especially those on the front lines who are depending on gear such as these vests to save their lives," he said.
Posted by: Dan Darling || 02/24/2006 01:10 || Comments || Link || E-Mail|| [6458 views] Top|| File under:
India-Pakistan
Suicide squad formed to kill Danish cartoonist
A cleric who offered $1 million and a car for the death of those cartoonists who drew blasphemous caricatures said yesterday that suicide bombers had volunteered to "kill the blasphemers".

Yousaf Qureshi, the prayer leader at the 300-year-old Mohabat Khan mosque in Peshawar, announced the reward on Friday. "The blasphemers will not live and there are mujahedin who visited me to assure that such people will not be allowed to live for their unpardonable act," the cleric told a news conference. "Mujahedin suicide bombers have contacted us and they are ready for this mission. They are college and university students."

Qureshi is considered close to the Jamaat-i-Islami party, which is at the forefront of the ongoing campaign against the cartoons in Pakistan.

The imam also hit back at criticism from both Danish Foreign Minister Per Stig Moeller and the Organisation of the Islamic Conference (OIC) chief Ekmeleddin Ihsanoglu that rewards for murder were forbidden by the Holy Quran. "The OIC secretary-general is ignorant of Islamic teachings," he said.

He said the Danish foreign minister "lost sense" after he realised the strength of the Muslim world's reaction to the cartoons.

The only solution to the crisis was the trial of the blasphemers under Islamic laws, Qureshi said. "Nothing else is accepted than capital punishment under Islamic laws to the cartoonists," he said.


"Nope, nope, can't do nuttin' else, religion of peace demands death, nope."

Our correspondent adds from Peshawar: Maulana Qureshi, defending his decision regarding reward for killing of the cartoonist, said Muslims have the right to do so as the act was initiated by the United States and its allies. "The US and its allies are not only involved in aggression against the Muslim countries but they are also announcing rewards against Muslim leaders," the prayer leader added.

Qureshi said the government is unable to denounce the plots against the Muslim as the rulers are more interested in power than their religious obligations. However, he praised the NWFP Chief Minister Akram Khan Durrani for leading a peaceful demonstration. But he was harsh about the silent role of the chief ministers of the other three provinces.

He urged the government to demand of the Danish government to extradite the cartoonist.


Which will never happen, thus providing Qureshi, Qazi and the rest with a convenient excuse to whip up the masses ...

Qureshi condemned the government, for what he called, demolishing the houses and killing of innocent people just to please the Western world. "Mujahideen are being bombed and targeted in Pakistan."

The imam demanded of the government to ask all the foreign countries to withdraw their troops from Pakistan at the earliest.


There are foreign troops in Pakland?

He demanded an end to the military operation in the tribal belt.
Posted by: Dan Darling || 02/24/2006 01:11 || Comments || Link || E-Mail|| [6461 views] Top|| File under:
Insurgents blow up gas pipelines in Balochistan
I've put this story on my F9 key.
QUETTA: Suspected tribal rebels blew up two pipelines supplying gas to the national grid Thursday in the latest violence to hit the southwestern Pakistani province of Balochistan, officials said. One blast hit a pipeline in the Pesh Bogi area, near the town of Dera Bugti where tribesmen and security forces are locked in a two-month-old standoff, local administration official Abdul Samad Lasi told AFP. The other blast knocked out a 15-inch gas pipeline from Pirkoh, while pipelines at Wells No 33 and 37 were slightly damaged by firing. However, with the Pirkoh Gas Plant shut down, only a small amount of gas was released. Lasi said the insurgents also fired some 20 rockets at paramilitary troops who have been deployed in the area to protect government installations. "They targeted eight check posts, bunkers and a paramilitary base but luckily no one was injured," Lasi said.
Posted by: Fred || 02/24/2006 00:00 || Comments || Link || E-Mail|| [6458 views] Top|| File under:
Army operations suspended in North Waziristan
Military operations against militants in North Waziristan were suspended and tribesmen given charge to flush out foreign terrorists, NWFP Governor Khalil-ur-Rehman told a Jirga. The governor, however, set no timeframe for tribal elders to purge North Waziristan of foreign militants.


Comes as a surprise, huh?

"The government has suspended operations in North Waziristan because it believes that the tribesmen are able to restore peace and normalcy through their own customs and traditions," Rehman told Utmanzai Wazir and Daur tribes in Miranshah, regional headquarters of North Waziristan. Khalil's visit to Miranshah follows last month disturbing images when local Taliban "mutilated" corpses after killing who they said were bandits. The announcement also comes days after Afghanistan delivered Pakistan a list of wanted Taliban leaders for their handover to Kabul. "It doesn't mean that the government has backed out of its earlier determination rather we want to show that the tribesmen can improve the situation themselves," the governor told the Jirga elders.


I thought they'd already shown they either can't or won't?... Oh. Wait. I understand. That was in South Wazoo. Sorry for the mistake.

"However, if there is no improvement (in the ground situation), the (military) operations would be resumed with full vigor and severity" Governor Rehman warned the tribesmen. "The tribesmen should realize the gravity of situation and discharge their responsibilities to evade further operations."


I'm sure they will do just as they always have.

The governor said the government was taking action against the elements that were "our foes as well as enemies of the entire world and humanity. If we do not fix them up, others are ready to follow them till total elimination."


"Eventually the Americans will lose patience and do it for us. We'll bitch, of course, and probably ally with the Chinese."

Rehman lauded the tribesmen for their patriotic sentiments and loyalty to the country saying, "Now again the time has come that the tribesmen should demonstrate the same spirit to uphold the dignity and prestige of the country."

Posted by: Fred || 02/24/2006 00:00 || Comments || Link || E-Mail|| [6458 views] Top|| File under:
Sangla Hill case: Yousaf Masih, 88 Muslims acquitted
LAHORE: The Lahore Anti Terrorist Court on Thursday acquitted Yousaf Masih, of alleged blasphemy in Sangla Hill, and 88 people of burning churches because of lack of evidence.


Joe's acquitted, but he's toast.

Justice Muqarab Khan gave the judgment on Wednesday and ordered the release of all accused. Masih was acquitted after the accuser told the court that Yousaf was not the man who burnt a Quran Mahal. Also, missionary representatives submitted that the arrested 88 Muslims were not those who set the churches and other missionary properties on fire.


"Ummm... No, yer honor! I wudn't them. It wuz... ummm... another 88 guys."

On February 18, the court ordered the release of 64 men, charged in the Sangla Hill Church case. The court ordered the men be released on bail bonds of Rs 50,000 each. The court also ordered the release of 11 under-aged children.
Posted by: Fred || 02/24/2006 00:00 || Comments || Link || E-Mail|| [6458 views] Top|| File under:
MMA anti-cartoon protests today
The MMA has called for nationwide protests today against the publication of caricatures of Prophet (peace be upon him). The protestors will also condemn heavy-handed police tactics at previous anti-cartoon rallies, attacks on churches in Pakistan and the destruction of a holy Muslim shrine in Samarra, Iraq. Clerics will in their Friday sermons condemn the caricatures. Later demonstrations will be held outside the main mosques of the city. Jamaat-e-Islami chief Qazi Hussain Ahmad will address traders at Jamia Mosque Allama Elahi Buksh near Shah Alam Chowk at 4.30pm. The Jamiat Ahl-e-Hadis Pakistan will hold a protest on Lawrence Road, the Jamaatud Dawa near Chauburji Chowk, while Markazi-Ahl-e-Sunnat will organise a conference at Jamia Ghaus-ul-Qamar-ul-Islam, Cantt.
Posted by: Fred || 02/24/2006 00:00 || Comments || Link || E-Mail|| [6457 views] Top|| File under:
Indian editor arrested for publishing caricatures
The editor of an Indian magazine has been arrested for publishing the offensive caricatures of Prophet Muhammad (PTUI PBUH) that had angered Muslims worldwide, the police said on Thursday. Alok Tomar, editor of Hindi magazine Senior India, was charged with hurting the religious sentiments of a community and causing harm to national integration, media reports said.


That's the sort of laws they want for Europe and the U.S., of course...

Deputy police commissioner Praveer Ranjan confirmed Tomar's arrest but gave no further details. Police said they had seized all copies of the magazine, which is published fortnightly in New Delhi. Senior India's publisher and other staff were not available for comment.
Posted by: Fred || 02/24/2006 00:00 || Comments || Link || E-Mail|| [6464 views] Top|| File under:
International-UN-NGOs
UN may have to solve cartoon row, says Danish PM
A worldwide row over cartoons of the Prophet Muhammad (peace be upon him) may have to be solved through the United Nations, said Danish Prime Minster Anders Fogh Rasmussen on Thursday. "I would not rule out the idea that, at the end of the day, the solution to the crisis will be found at the UN," Rasmussen told reporters after a meeting of parliament's foreign policy committee.


I think I would. Matter of fact, the idea never even occurred to me.

He said he still favoured a Europe-led solution to the crisis, noting that the crisis between Denmark and the Muslim countries had evolved into a matter for the European Union.


Which is in fact loads more effective than the UN, just as a tortoise is faster than a slug.

EU foreign ministers were likely to discuss the matter on Monday, he added, calling European cooperation in the case "precious".
Posted by: Fred || 02/24/2006 00:00 || Comments || Link || E-Mail|| [6458 views] Top|| File under:
Iraq
Fierce streetfighting in Baghdad Reported by Zayed at "Healing Iraq"
I don't know if you all know this guy - hes been posting for several years and is for the most objective


Friday, February 24, 2006
# posted by Zeyad : 2/24/2006 11:00:00 PM
Fierce streetfighting at my doorstep for the last 3 hours. Rumor in the neighbourhood is that men in black are trying to enter the area. Some armed kids defending the local mosque three blocks away are splattering bullets at everything that moves, and someone in the street was shouting for people to prepare for defending themselves.

There's supposed to be a curfew, but it doesn't look like it. My net connection is erratic, so I'll try to update again if possible. The news from other areas in Baghdad are horrible. I don't think it's being reported anywhere.


My father and uncle are agitatedly walking back and forth in the hallway, asking me what we should do if the mob or Interior ministry forces try to attack us in our homes? I have no answer for them.
Posted by: Yosemite Sam || 02/24/2006 15:44 || Comments || Link || E-Mail|| [6466 views] Top|| File under:
Al Qaeda Leader Killed in Iraq
BAGHDAD, Iraq — Al Qaeda in Iraq's leader in northern Baghdad was killed in a raid Friday, the U.S. military said. The military identified Abu Asma, also known as Abu Anas and Akram Mahmud al-Mushhadani, as an explosives expert with close ties to important car bomb manufacturers in Baghdad.

Buh-bye, Abu Anus. Only your fleas will mourn you.

He died in a northern Baghdad raid conducted by coalition forces with the help of Iraqi police, a military statement said. "Intelligence reports indicated Abu Asma was in possession of and expected to use suicide vests against the Iraqi people and security forces," the statement said. "He was directly responsible for many deaths and injuries of coalition and Iraqi security forces." No further details were provided.

They're still scraping Abu's details off the pavement.
Posted by: DepotGuy || 02/24/2006 09:37 || Comments || Link || E-Mail|| [6459 views] Top|| File under:
Shrine attack deals blow to anti-US unity
Spring is only a month away, and preparations for Nauroz (the Persian new year) are well under way. In Iran this year, however, Nauroz was due to come with a deadly dimension: the start of a new phase of a broad-based anti-US resistance movement stretching from Afghanistan to Jerusalem.

Wednesday's attack on a revered shrine in Iraq could change all this.

The presence in Iran of the Palestinian groups Hamas and Islamic Jihad, as well as members of the Hizb-i-Islami Afghanistan, is well known, as is the presence of other controversial figures related to the "war on terror", such as al-Qaeda members. Security contacts have told Asia Times Online that several al-Qaeda members have been moved from detention centers to safe houses run by Iranian intelligence near Tehran.

The aim of these people in Iran is to establish a chain of anti-US resistance groups that will take the offensive before the West makes its expected move against Tehran.

Iran has been referred to the UN Security Council over its nuclear program, which the US and others say is geared towards developing nuclear weapons. The International Atomic Energy Agency is due to present a final report to the Security Council next month, after which the council will consider imposing sanctions against Tehran. Many believe that the US is planning preemptive military action against Iran.

With Wednesday's attack on the Golden Mosque in Samarra in Iraq, home to a revered Shi'ite shrine, the dynamics have changed overnight. Armed men detonated explosives inside the mosque, blowing off the domed roof of the building. Iraqi leaders are trying to contain the angry reaction of Shi'ites, amid rising fears that the country is on the brink of civil war. At least 20 Sunnis have been killed already in retaliatory attacks, and nearly 30 Sunni mosques have been attacked across the country.

The potentially bloody polarization in the Shi'ite-Sunni world now threatens to unravel the links that have been established between Shi'ite-dominated Iran and radical Sunni groups from Afghanistan and elsewhere.

Two of the 12 Shi'ite imams - Imam Ali al-Hadi, who died in AD 868, and his son, Imam Hasan al-Askari, who died in 874 - are buried at the mosque. The complex also contains the shrine of the 12th imam, Mohammed al-Mahdi, who is said to have gone into hiding through a cellar in the complex in 878, and is expected to return on Judgment Day.

Nevertheless, the sanctity of the tombs is of equal importance to Sunnis. Like the tombs of the Prophet Mohammed, Imam Ali and Imam Hussain, no self-respecting Muslim, whether Shi'ite or Sunni, would ever think of attacking such a place.

Further, the custodians of the shrine in Samarra have for many centuries been the descendants of Imam Naqi, called Naqvis, and they believe in Sunni Islam, as does the vast majority of the population of Samarra.

The present custodian is Syed Riyadh al-Kilidar, whom this correspondent met before the US attacked Iraq. Riyadh was arrested by US troops after Iraq was invaded, but released after brief detention.

The same is true of the Mosa Kazim Shrine in Baghdad, where the custodians have for many centuries been descendents of Imam Mosa Kazim. They are called Mosavis, and are Sunni Muslim. The previous custodian was Sayed Sabah bin Ibrahim al-Mosavi, whom this correspondent also met before the US invasion. He was a member of the Iraqi parliament during Saddam Hussein's era. After the US invasion he moved to Pakistan. Now the shrine is managed by Najaf Ashraf (al-Hoza).

Both the Ansar al-Sunnah Army and the Mujahideen Shura Council - an alliance that includes Abu Musab al-Zarqawi's al-Qaeda-affiliated group - are suspected of perpetrating the attack. Both groups have insurgents operating in Samarra, and have claimed responsibility for attacks against US and Iraqi forces there in recent weeks. No group has claimed responsibility for the Samarra attack.

Given that the sensibilities of both Shi'ites and Sunnis have been violated by the attack, the foreign factor in the Iraqi resistance could be curtailed.

At the same time, escalating sectarian strife will hamper the national resistance movement in cities such as Basra in the south and Baghdad, which have strong Shi'ite populations. People in these areas could quickly turn against what is perceived as a largely Sunni-led resistance, with a strong al-Qaeda link.

Leaders have scrambled to limit the damage. Shi'ite Grand Ayatollah Ali al-Sistani immediately called for seven days of mourning following the attack, and urged Shi'ites to take to the streets in peaceful demonstrations. The cleric, who rarely appears in public, could be seen on Iraqi state television in a meeting with other leading ayatollahs.

Shi'ite cleric Muqtada al-Sadr, who was in Lebanon as part of a regional tour, headed back to Iraq to join his supporters, who were already out in full force. Speaking to al-Jazeera television on Wednesday, Muqtada blamed all parties in the ongoing Iraq conflict for the attack. "It was not the Sunnis who attacked the shrine of Imam al-Hadi ... but rather the occupation; the Takfiris [those who accuse other Muslims of being infidels], al-Nawasib [a derogatory reference to those who declare hostilities against others] ... and the Ba'athists," he said. "We should not attack Sunni mosques. I ordered the [Imam] al-Mehdi Army to protect the Shi'ite and Sunni shrines and to show a high sense of responsibility, something they actually did."

The violence comes at a time that Iraqi leaders are trying to form a new coalition government that will bring Sunnis, Shi'ites and Kurds together. This process, like the resistance, is now also in jeopardy, as calls for separate, quasi-independent regions are bound to intensify.

The anti-US resistance movement had wanted to use Shi'ite Iran as the final base to link the resistance groups of this whole region. If the current volatile situation results in Shi'ites sitting on one side, and Sunnis and al-Qaeda-linked groups on the other, this is unlikely to happen.

Instead, Iraq could become a new battlefield, not only against US-led forces, but between different factions. Iran, meanwhile, would be left to deal with the West on its own.

We'll see on all this ....
Posted by: lotp || 02/24/2006 08:12 || Comments || Link || E-Mail|| [6463 views] Top|| File under:
Iraq implements curfew to stem violence
One phenomenon that I noted to Bill Roggio the other day is that these reprisal attacks aren't targeting US troops - the 7 soldiers who were killed yesterday all died as the result of IED attacks in traditional insurgent areas.


Iraq's government put Baghdad under curfew on Friday in a bid to stop sectarian violence among crowds from rival mosques on the Muslim day of prayer, setting a critical test for its authority and its U.S.-trained forces.

After two days of reprisal attacks on minority Sunni mosques following Wednesday's suspected al Qaeda bombing of a Shi'ite shrine, the United States and United Nations are backing efforts to avert a slide toward all-out civil war that could wreck U.S. hopes of withdrawing troops and inflame the entire Middle East.

U.S. President George W. Bush called for calm and the U.N. envoy invited all parties to talks on a way out of the gravest crisis Iraq has faced since the U.S. invasion three years ago. Sunni political leaders pulled out of negotiations on forming a government from groups elected in a ballot in December.

Shi'ite Iran maintained its fiery rhetoric against the U.S. role in its neighbour; some suspect Tehran could try to divert U.S. pressure on it by fuelling trouble in Iraq, where Washington hopes a friendly democracy would transform the oil-rich region.

Senior Iraqi officials said leading clerics, including the revered Grand Ayatollah Ali al-Sistani, were making strenuous efforts to rein in Shi'ite militants -- but one said privately he feared even Sistani might be unable to control some gunmen, as evidenced by the dozens of attacks on Sunni mosques so far.

U.S. forces, mistrusted on both sides and whose prospects for departure Bush has staked on forging a stable, national unity government, have adopted a low profile in the capital.

The largely untested Iraqi police and army will be in the front line of Shi'ite-led government attempts to stop previously expected protest marches on Friday over the bloodless but symbolic bombing of Samarra's Golden Mosque and revenge attacks that officials reckon have killed more than 130 people.

Seven U.S. soldiers were killed in two attacks on Wednesday.

Residents reported fierce clashes in at least two areas in and around Baghdad overnight, both in areas where sectarian tensions are exacerbated by communities in close proximity.

Friday will be a test of the loyalties of Shi'ite militias nominally following the ruling Islamist parties, which have called for order, and of the loyalties of U.S.-trained troops and police, many of them drawn from those very militia groups.

Outspoken young Shi'ite cleric Moqtada al-Sadr and Abdul Aziz al-Hakim of the powerful, pro-Iranian SCIRI party joined calls for restraint. But their respective and rival militias, the Mehdi Army and Badr movement, have been out on the streets.

Competition for influence among these Shi'ite factions nominally united in the ruling Islamist Alliance may play a role in how events develop, analysts say.

"No one should move," one government source said of the curfew, which was announced on state television. "Police will detain anyone who goes out, even to go to prayers."

Extending an overnight shutdown, it will last until 4 p.m.

(1300 GMT), after midday prayers, in Baghdad and surrounding provinces where Sunnis and Shi'ites live side by side.

The 130,000 heavily armed Americans stand ready in the background to keep order; some see them as the only real force capable of stemming a full-scale assault by majority Shi'ites on Sunni neighbourhoods around the capital after years of restraint in the face of Sunni rebel attacks that have killed thousands since U.S. forces overthrew Sunni leader Saddam Hussein in 2003.

"The issue hangs on the next few days. Either the gates of hell open into a civil war or the Shi'ites will take more power," said Baghdad political science professor Hazim al-Naimi.

"Only the U.S. military is preventing war in some areas."

A senior official in the Shi'ite Alliance said: "The question is how long will the Shi'ite public keep on heeding Sistani and staying calm...Things could spin out of control and then nothing will stop Shi'ite anger if attacks continue."

Bush, keen for progress toward a troop withdrawal from Iraq before congressional elections in eight months, said: "I appreciate very much the leaders from all aspects of Iraqi society that have stood up and urged for there to be calm."

Australian Prime Minister John Howard told Australian radio on Friday there was now no early prospect of coalition forces being withdrawn although "the signs were looking good" until the mosque attack.

Among Thursday's dead were 47 people, apparently both Sunnis and Shi'ites, whom gunmen dragged from vehicles after a demonstration to show cross-sectarian solidarity near Baghdad.

Many of the 27 million Iraqis stayed at home amid a security clampdown on the first of three days of national mourning.

"I stayed home," Nasser Ahmed, a Sunni shopkeeper, said in Baghdad. "I was expecting mass killings in the streets."
Posted by: Dan Darling || 02/24/2006 00:49 || Comments || Link || E-Mail|| [6461 views] Top|| File under:
150 killed in Iraqi violence
Iraqi authorities struggled to contain a convulsion of sectarian violence on Thursday in which more than 150 people died in massacres, armed clashes, suicide bombs and reprisal attacks on Sunni mosques.

A day after the destruction of the gold-domed mosque in Samarra, one of the holiest Shia shrines, Sunni religious authorities said 128 Sunni mosques had been attacked and three clerics killed.

The fallout from the attack also hit home on the political front as Sunni leaders suspended participation in talks to form the new government and senior Sunni religious figures made unprecedented criticisms of their Shia counterparts for "encouraging protests".

The government also ordered a daytime curfew in Baghdad and three neighbouring provinces on Friday in response to the violence.

Shias, including members of Moqtada al-Sadr's Mehdi army, took to the streets on Thursday vowing revenge for the attack on the shrine.

In the deadliest single incident, 47 people were dragged from their cars in the province of Diyala, north-east of Baghdad, and shot dead. Their bodies were dumped in a ditch. Officials said the gunmen, suspected of being Sunni insurgents, had planned to kill people returning from a demonstration against the bombing of the mosque. In Baquba, also north-east of Baghdad, at least 16 people were killed in a suicide bomb attack at a market.

Three Iraqi journalists were shot on the outskirts of Samarra after reporting on the bombing. Atwar Bahjat, a respected correspondent for al-Arabiya satellite channel, was killed with two colleagues from a local media company.

Al-Arabiya said Bahjat, who was born in Samarra to a Sunni father and a Shia mother, had been conducting interviews when two gunmen approached in a pickup truck. They shot in the air and shouted: "We want the correspondent." The gunmen then shot the three and fled, the station reported.

President Jalal Talabani's office said the killing was "a criminal and cowardly act" and praised Bahjat and her colleagues as professionals who "never stopped defending the truth". In Basra, police said Mehdi fighters had broken into a prison, removed 12 Sunni prisoners and shot them dead. Mahdi fighters also fought gun battles with Sunni insurgents in the town of Mahmudiya. In Shia strongholds in Baghdad, al-Sadr's gunmen roamed the streets. The radical Shia cleric, who cut short a visit to Lebanon, said: "If the authorities can't protect us then we will defend our holy places with our blood."

There were also indications that Sunni insurgents were fighting back. Four US soldiers were killed on patrol near Hawija, 240km north of Baghdad, and three others died when their vehicle hit a roadside bomb near Balad, 80km north of Baghdad, according to the US military.

Talabani, gathered political leaders for a crisis meeting at his home in Baghdad. Some Sunnis boycotted in protest at what they said was the inadequate protection given to Sunni targets in the past two days. The leaders of the Iraqi Accordance Front, the largest Sunni bloc, announced that they were suspending their participation until Shia leaders apologised for anti-Sunni violence.

Sunnis accuse Shia parties of running death squads from the interior ministry, and demand that security be transferred into more neutral hands. This week both British Foreign Secretary Jack Straw and the United States ambassador, Zalmay Khalilzad, backed those calls. But a senior western diplomat in Baghdad said on Thursday night: "After [the] attack on the shrine, it is difficult to imagine that the Shia will relinquish control of anything."

No group has yet claimed responsibility for Wednesday's dawn attack on the mosque, which houses the graves of two ninth-century imams, but suspicion has fallen on Sunni militants such as al-Qaeda in Iraq, led by Abu Musab al-Zarqawi.

The Mujahideen Council, a militant organisation that includes Zarqawi's groups, blamed the Iraqi government and Iran yesterday, and promised revenge for attacks on Sunnis.

International condemnation continued, with US President George Bush calling the bombing "an evil act" intended to create strife. "I am pleased with the voices of reason that have spoken out," he said. "And we will continue to work with those voices of reason to enable Iraq to continue on the path of a democracy."

Iran's President, Mahmoud Ahmadinejad, said the bombing was the work of Zionists and the CIA.
Posted by: Dan Darling || 02/24/2006 00:42 || Comments || Link || E-Mail|| [6461 views] Top|| File under:
Iraq cancels leave for all police, army personnel
BAGHDAD - Iraq has cancelled all police and army leave and extended curfew hours in Baghdad and other cities to help staunch sectarian violence, an interior ministry source said on Thursday. Security personnel have been placed on the highest alert, the official said. Curfew hours were extended indefinitely in Baghdad and will now run from 8 pm to 6 am (1700 to 0300 GMT), instead of 11 pm to 5 am.

The moves are in response to incidents around Iraq since the bombing of a major Shi'ite shrine in Samarra on Wednesday.

Iraqi police and army officials said on Thursday at least 40 bodies were found in one spot just south of Baghdad. It was not clear if the number included the 53 people already reported by police to have died in Baghdad since Wednesday's bombing. At least 25 people have been killed in Basra, 550 km (340 miles) southeast of Baghdad, police said.

A bomb targeting an Iraqi army foot patrol killed 12 people and wounded 21 in the city of Baquba, 65 km (40 miles) northeast of Baghdad on Thursday, an army source said.
Posted by: Steve White || 02/24/2006 00:00 || Comments || Link || E-Mail|| [6459 views] Top|| File under:
130 dead in Iraq sectarian bloodshed
Gunmen have shot dead 130 people in two days of sectarian violence in Iraq after the bombing of a revered Shia shrine, prompting renewed political paralysis and warnings of civil war. The spiralling violence threatens to derail negotiations on setting up a government of national unity, with the main Sunni political party declaring a boycott of talks with the Shia-led government over the reprisal attacks. The main Sunni alliance, the National Concord Front, also boycotted an emergency meeting of national leaders held by President Jalal Talabani in a bid to restore calm.


If they boycotted that particular meeting, that means they don't want to restore calm. They think they're going to get concessions out of the violence, and they think they can stop it when they're ready.

"To put out the fire is a holy duty and will be achieved through national unity," Talabani told reporters after the meeting.


"National unity" isn't going to do it. Destroying the killers, and not innocent bystanders, will do it.

The surge in sectarian violence follows the bombing Wednesday morning of a Shia shrine in Samarra, north of Baghdad, and reprisals against Sunni mosques nationwide. Eighty bullet-riddled corpses were brought to the Baghdad morgue between Wednesday afternoon and Thursday morning, the deputy director of the morgue, Doctor Kais Mohammed, told AFP. "I've only been able to carry out autopsies on 25 of them," he said, adding that all had been shot. Many of the bodies, which were dumped in Baghdad and its suburbs, could not immediately be identified, but they were widely believed to be those of Sunnis.


The question I have is which Sunnis? Are they the local hard boyz, rounded up and offed even though there's no evidence that they did what everybody knows they did, or are they the nearest guys with the right colored turban?

Another 47 bodies of men shot to death were discovered along with 10 burned out cars alongside a road near Nahrawan, southeast of Baghdad, police said. The corpses were found near a brick factory and it was not immediately known if the victims were workers from the factory.


My guess would be that they were, and that they weren't bad guyz. There's nothing wrong with killing people that need killing, but just picking people out and slaughtering them at random is stoopid. It's a waste of ammunition, and it makes the underlying problem worse.

One Sunni was also killed Thursday and two wounded in a drive by shooting outside a Sunni mosque in Baquba, northeast of the capital, and a Sunni sheikh was shot dead in Hillah, south of Baghdad, police said.


My first guess would be that the drive-by killing targeted a bad guy — the murder rings are run from the mosques. My first guess on the sheikh would be Zark's guys, but he could also be another targeted killing. [Insufficient data! Bzdeep! Shutting down!]

Iraq has placed its security forces on high alert and cancelled all leave. The night curfew in Baghdad was brought forward from 11:00 pm to 8:00 pm on Wednesday. The upsurge in killings came after suspected al-Qaeda linked militants bombed the 1,000-year-old Imam Ali al-Hadi mausoleum, one of the countries' main Shia shrines, in the town of Samarra, north of Baghdad.


If all those 130 corpses belonged to suspected al-Qaeda militants, then they'd be accomplishing something. If most of them are brick makers they're being stoopid. I'm guessing that there's at least some thought going into the carnage, since they dragged a dozen or so foreigners out of jug in Basra and killed them. But it's also providing the excuse for the guys who didn't throw Sammy out of office to strut around waving guns and looking ferocious.

Early Thursday police also reported finding the bodies of three Iraqi journalists working for Dubai-based Arabiya satellite television who were kidnapped near Samarra Wednesday evening while reporting on the shrine bombing. "The bodies of the presenter Atwar Bahjat, of cameraman Adnan Abdallah and of soundman Khaled Mohsen were found early this morning some 15km north of Samarra," police said.


That one sound like it's probably murder most foul...

In other violence, at least 12 people were killed in a powerful roadside bomb attack in Baquba, 60km northeast of Baghdad, of which eight were Iraqi army soldiers and four other civilians, police said, adding 20 others were wounded. Ayatollah Ali al-Sistani, renewed calls to his community to remain calm and forsake revenge for the bombing of the shrine.


That's working well, isn't it?
Posted by: Fred || 02/24/2006 00:00 || Comments || Link || E-Mail|| [6459 views] Top|| File under:
Israel-Palestine-Jordan
Israeli Army Kills Top AAMB Militant



These might be the same five hard boyz that Fred notes in a post below, or they might be five more new awardees of the white raisins.

BALATA REFUGEE CAMP, West Bank - Israeli troops on Thursday killed five Palestinians, including a top militant who said just a day earlier that he would never be caught, in the largest West Bank military operation since Israel's pullout from the Gaza Strip last summer.
"you'll never get me alive, coppers!"
"Bang!"
"Hey, maybe was psychic?"
The three fugitives from the Al Aqsa Martyrs' Brigades were hiding in a crawlspace above the bathroom of a Balata house when soldiers ringed the building. A gun battle ensued, and at one point, the gunmen threw an explosive device toward the soldiers. Two soldiers were wounded, one seriously.


"what's that smell?" "I smell militants. Or the sewer's backed up again"


At the time of the blast, a group of medics and journalists had assembled nearby, after being prevented by troops from entering the camp, witnesses said. One medic, Khaled Saragic, said that when a soldier standing next to a jeep heard the blast, he started firing toward medics and journalists, wounding three people.


"oops, sorry Medics. I was figuring the journalists were packing..."


Also, Physicians for Human Rights-Israel charged that soldiers were impeding the movement of ambulances. Late Thursday afternoon, they said, four ambulances were trapped inside the camp.

"waaaahhhh"




Keep the guns and ammo from coming in, and the hard boyz from making an early exit ...

The military denied that soldiers fired indiscriminately or that ambulances were detained. However, the army said ambulances were checked because of attempts to smuggle fugitives out of the camp.

The military said it was not aware of such incidents, and said all gunfire was directed toward armed Palestinians or those throwing firebombs.


AKA the targets


Since the Balata sweep began Sunday, eight Palestinians have been killed by army fire, including the five shot dead Thursday. More than 50 Palestinians have been injured by live rounds and rubber-coated steel pellets, Palestinian hospital officials said. The military said 15 fugitives have been arrested.

Palestinian leader Mahmoud Abbas condemned the operation and warned it would endanger a cease-fire that has been in effect for a year, according to the Palestinian WAFA news agency.

In Gaza, Hamas backers marched toward the Palestinian parliament building to protest the Israeli operation in Nablus. After winning elections last month, Hamas has taken control of the parliament. Addressing the rally, incoming Prime Minister Ismail Haniyeh of Hamas denounced the "aggression committed against our people" and expressed solidarity with the Palestinians resisting the Israeli military in the refugee camp. He said Hamas has a two-pronged program for the people: "One hand resists and the other hand builds."

One of those killed Thursday was identified as Mohammed Shtawi, a top Al Aqsa fugitive. On Wednesday, Shtawi told an AP reporter that earlier in the day soldiers surrounded his hideout for five hours, but he and several friends slipped away. "They will never catch me," he said at the time.


Knock on wood? No? Bad mistake...




Technically he's correct ...

Israeli forces have been carrying out nightly arrest raids in the West Bank, rounding up suspected militants, but the incursion into the Balata camp is the largest and longest since the summer pullout from Gaza and part of the West Bank. Dozens of army vehicles and hundreds of soldiers are involved.

Israeli security officials have been warning that with the pullout, Palestinian militants would switch their operations to the West Bank. Nablus has been a focus of attention for months, with soldiers keeping a tight grip on the city, which is encircled by roadblocks.

The Israeli military said troops entered Balata after receiving warnings that Al Aqsa and two other militant groups in and around the West Bank city of Nablus were planning attacks against Israelis. Before the raid, soldiers in the Nablus area seized four bomb belts, said Maj. Sharon Assman, an army officer in the area. Such belts are used in suicide bombings.

On Thursday morning, dozens of jeeps patrolled Balata and sealed off the refugee camp of 18,000 people from adjacent Nablus. Balata is a stronghold of the Al Aqsa group, a violent integral part offshoot of Abbas' Fatah Party. Al Aqsa fugitives have been skulking around moving from hideout to hideout since the army raid began.

Fighting in Balata began at midmorning Thursday when one of the jeeps broke down on the outskirts of the camp. Several teens began throwing stones at the vehicle, witnesses said. Soldiers opened fire, killing a 19-year-old man. The Israeli military said soldiers fired at the man because he was holding a firebomb. In another area, Palestinians threw stones at a jeep and soldiers opened fire, hitting one man in the jaw, witnesses said.

An AP photographer who heard the shots and rushed to the scene found the man lying on the ground, with blood gushing from a large hole in his jaw. Bystanders quickly bundled him into an ambulance, and hospital officials later reported he was in serious condition. The Israeli military said the man was targeted because he held a firebomb.

Also, a 22-year-old man was shot and killed by a bullet to the chest while he was standing on his roof in Balata, witnesses said. The military said he was armed when he was shot and that he was an Al Aqsa fugitive.


nice sniping!
Posted by: Frank G || 02/24/2006 00:00 || Comments || Link || E-Mail|| [6457 views] Top|| File under:
Shin Bet: We foiled Fatah attack on Gilo
Shin Bet chief Yuval Diskin revealed yesterday that the security forces had recently captured a Fatah cell that was planning a two-tier attack on Jerusalem's Gilo neighborhood, using mortar shells and light weapons' fire.

Appearing before the Knesset Foreign Affairs and Defense Committee, Diskin said the cell was uncovered in Bethlehem at the beginning of this month, in a joint operation of the Shin Bet and Israel Defense Forces' undercover units. The cell's five local operatives from the Popular Resistance Committees were arrested, but their leader, Jaber Ahras, a member of the Palestinian National Security Service, is still at large.


Taking the fall is for little guys.

The cell was caught with an IDF-issue 60-millimeter mortar launcher, eight shells ready for launching and a machine gun. According to the Shin Bet, the cell's capture foiled plans to attack Gilo a day or two later. The cell had already carried out shooting attacks in the area, without causing casualties.


Learned to shoot from Hek, did they?

The leader, Ahras, is a Gaza Strip resident who has lived in Bethlehem for the past few years and operates out of the Palestinian government building there. The Shin Bet holds him responsible for the murder of two IDF soldiers in a shooting attack on the Tunnels Road in 2003.
Posted by: Steve White || 02/24/2006 00:00 || Comments || Link || E-Mail|| [6457 views] Top|| File under:
Shin Bet Nabs Paleo Big
Yesterday the Shin Bet security service revealed that it arrested an officer in the Palestinian Authority security services in December who is suspected of involvement in a shooting attack that killed an IDF soldier in 2000. The soldier was killed near the Allenby Bridge when shots were fired at the civilian bus in which he was traveling. A civilian was wounded in this attack.

The arrested man is Nadim Awad of Nablus, a member of the PA's General Intelligence Service who was stationed in Jericho at the time. According to the Shin Bet, Awad confessed that he and two other PA security service personnel were involved in the attack, which he said was ordered by senior General Intelligence Service officers in Jericho.

Posted by: Steve White || 02/24/2006 00:00 || Comments || Link || E-Mail|| [6458 views] Top|| File under:
Explosives Factory in Nablus All Blowed Up
The Israel Defense Forces blew up an explosives factory in Nablus yesterday, as part of a major operation that the army has been conducting in the city for the last three days. At least three Palestinians were wounded in yesterday's operation.

According to the IDF Spokesman, one of the wounded Palestinians was an armed man who was shot during an exchange of fire, a second was shot as he was throwing a Molotov cocktail at the Israelis, and the third was shot after throwing a solar heater onto the troops from a rooftop.


A solar heater? What's next, gonna try to fry the Israelis with a magnifying glass?

No IDF soldiers were wounded in these incidents, or in two other incidents in which bombs were thrown at them.

Throughout the three-day operation, the IDF has imposed a curfew on the city's Balata refugee camp, and Balata residents accused Israel of impeding ambulance access.
Posted by: Steve White || 02/24/2006 00:00 || Comments || Link || E-Mail|| [6459 views] Top|| File under:
Israeli army kills 5 Palestinians
NABLUS: Israeli troops killed five Palestinians on Thursday during the biggest raid against West Bank militants for months, stoking tension as Hamas Islamists held talks to form a new Palestinian government. "This is a war crime aimed at continuing the escalation and undermining Hamas efforts to form a government," said Hamas spokesman Sami Abu Zuhri. "We are committed to resistance and the occupation will pay the price for these crimes."


"We will have Dire Revenge™!"

Abu Zuhri did not say exactly what Hamas would do.


"We'll think of somethin'! Prob'ly blow up a bus, maybe a disco. Something like that."

Like there's something else they could do?

Though formally committed to destroying Israel, it has largely followed a truce for the past year. Its election victory last month knocked any hopes that Middle East peacemaking might be revived. Medics said three gunmen were among the dead in Nablus on Thursday. Two other men were shot dead when Palestinians confronted troops with stones and petrol bombs.


Brought stones to a gunfight, did they?
Posted by: Fred || 02/24/2006 00:00 || Comments || Link || E-Mail|| [6460 views] Top|| File under:
Science & Technology
Global Hawk UAV welcomed home after three-year deployment
WRIGHT-PATTERSON AIR FORCE BASE, Ohio (AFPN) -- After supporting the Global War on Terror for three years, Global Hawk Unmanned Aerial Vehicle No. 3 (UAV-3) received its official homecoming today when its wheels touched down at 11:30 a.m. Pacific Time at Edwards Air Force Base, Calif.



(PressZoom) - During its overseas deployment, UAV-3 logged more than 4,800 flight hours supporting Operation Iraqi Freedom, Operation Enduring Freedom and the Combined Task Force—Horn of Africa.

On hand at the homecoming event, were Maj. Gen. Curtis Bedke, commander, Air Force Flight Test Center; Randy Brown, director, Global Hawk Systems Group; Gary Ervin, sector vice president, Northrop-Grumman Integrated Systems Western region and Maj. Mike Lyons, Global Hawk pilot and chief of standardization and evaluation, 12th Reconnaissance Squadron.

The Global Hawk program is managed by Aeronautical Systems Center's Global Hawk Systems Group of the Reconnaissance Systems Wing here.
....
follow the link
Posted by: 3dc || 02/24/2006 15:08 || Comments || Link || E-Mail|| [6463 views] Top|| File under:
Southeast Asia
Two Muslims shot dead in Thailand's restive south
NARATHIWAT, Thailand -Two Thai Muslims including a village chief were shot dead by suspected Islamic militants in separate attacks on Thursday in Thailand's troubled southern provinces, police said. One was shot three times early Thursday morning by two suspected militants as he rode his motorcycle to take morning tea. "It's the work of militants because he was a village chief who was considered by militants as their target," a police official said.

In the second attack, a rubber-tree tapper was shot dead by an unknown number of gunmen.

Thailand's south, where most of its minority Muslim population lives, has been hit by two years of unrest that has left more than 1,100 people dead in near-daily shootings, bombings and arson attacks.
Posted by: Steve White || 02/24/2006 00:00 || Comments || Link || E-Mail|| [6458 views] Top|| File under:
Syria-Lebanon-Iran
Iran threatens to attack Israeli nuclear power plant

If the United States launches an attack on Iran, the Islamic republic will retaliate with a military strike on Israel's main nuclear facility. Dr. Abasi, an advisor to Iran's Revolutionary Guard, said Tehran would respond to an American attack with strikes on the Dimona nuclear reactor and other strategic Israeli sites such as the port city of Haifa and the Zakhariya area.

Haifa is also home to a large concentration of chemical factories and oil refineries. Zakhariya, located in the Jerusalem hills is - according to foreign reports - home to Israel's Jericho missile base. Both Israeli and international media have published commercial satellite images of the Zakhariya and Dimona sites.

Abasi, a senior lecturer at Tehran University, was quoted in the Roz internet news site, identified with reform circles in Iran.


Oh, he sounds like a real reformist.
Posted by: Jackal || 02/24/2006 19:40 || Comments || Link || E-Mail|| [6466 views] Top|| File under:
Germany Foils Iranian Spy Ring
German police launched a nationwide raid against a suspected spy ring. One report links the suspects, who were interested in missile technology, with Iran.

The early morning raid on Thursday covered 12 locations across four German states, and netted an unspecified number of suspects, according to Germany's federal prosecutor.



"The accused are suspected of attempting, in the service of a foreign intelligence agency, to obtain parts for delivery systems and conventional weaponry for armed forces," the prosecutor's office said in a statement.



Police would not say what foreign agency that might have been, but a source told the Reuters news agency that the country involved was Iran. Police were interrogating the suspects after raids in the states of Baden-Württemberg, Hesse, North Rhine-Westphalia and Saarland. Two men were arrested in Frankfurt, according to a police spokeswoman.



Second espionage case in a month



Prosecutors charged two German citizens last month with espionage for helping an unidentified intelligence agency acquire "dual-use" missile technology. The term is applied to technology that can be used for both conventional machines and weapons.

Germany, together with France and Great Britain, has been unsuccessfully negotiating for the end of Iran's nuclear program ambitions. German Foreign Minister Frank-Walter Steinmeier has not ruled out referring Iran to the UN Security Council for sanctions -- a move advocated by the United States.

Russia is currently trying to broker a deal by which Iran would avoid the Security Council, but no longer have control over its uranium-enriching process.
Posted by: Captain America || 02/24/2006 16:46 || Comments || Link || E-Mail|| [6462 views] Top|| File under:
Nuclear use goods bound for Iran from Italy, intercepted in Turkey
From Geostrategy-direct, subscription.


Authorities in Turkey have uncovered Italian-made aluminum that is linked to Iran's nuclear program.
Turkish security services in December intercepted two large trucks carrying nearly four tons of an aluminum alloy produced in northern Italy. The goods were destined for Teheran.


Not alloys for your run-of-the-mill soda pop cans.


The specialty metal was believed intended for use in Iranian missiles or uranium enrichment, specifically in manufacturing a large number of centrifuges used in uranium processing.
The intercepted shipment resulted from coordination between the Turkish MIT (Milli Istihbarat Teskilati), Italy's SISMI (Intelligence and Military Security Service) and the CIA.


Nice to see the agencies cooperating.


The trucks were stopped at a narrow border pass at Gurbulak/Bazargan between Iran and Turkey.


Good place to stop them, no way out.


According to Turkish and Italian press reports, three aluminum containers, each weighing 3,233 kilograms, were found on the two trucks. They were being sent to Shadi Oil Industries in Iran, believed to be a cover for the nuclear program.
The oil company was to transfer the goods to Iran and the Step Standard Technical Components Industry and Trading Corp. that is owned by two Iranians in Istanbul named Mohammad Javad Jafari and Mahin Falsafi. The manufacturer was the Milan company called Fond.
Officials of the Turkish Atomic Energy Agency (TAEK) investigated the shipment and identified the goods as being dual-use items that could assist Iran's nuclear program.
"The aluminum containers could be utilized in enriching uranium needed for the production of nuclear weapons," the TAEK report stated.


Italians, Germans .... lots of people looking to cash in
Posted by: Al-Aska Paul || 02/24/2006 15:21 || Comments || Link || E-Mail|| [6462 views] Top|| File under:
Iran Amok
Another terrific article by Dan.

"IRAN CONTINUES TO HOST senior al Qaeda leaders who are wanted for murdering Americans and other victims in the 1998 East Africa Embassy bombings. We have called repeatedly for these terrorists to be handed over to states that will prosecute them and bring them to justice. We believe that some al Qaeda members and those from like-minded extremist groups continue to use Iran as a safe haven and as a hub to facilitate their operations."

So said a high State Department official in a speech in Washington on November 30. The assertions by Undersecretary of State for Political Affairs R. Nicholas Burns were nothing new. Though often overlooked, they have been the position of the U.S. government for some time. As discussion of Iran's nuclear program and its hardline president Mahmoud Ahmadinejad intensifies, Iranian aid to al Qaeda should not be allowed to drop off the radar screen.

Continued on Page 49
Posted by: Dan Darling || 02/24/2006 00:43 || Comments || Link || E-Mail|| [6459 views] Top|| File under:
Who's in the News
94
[untagged]
Bookmark
E-Mail Me
The Classics
The O Club
Rantburg Store
The Bloids
The Never-ending Story
Thugburg
Gulf War I
The Way We Were
Bio
Merry-Go-Blog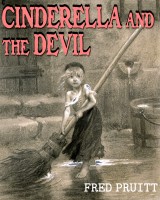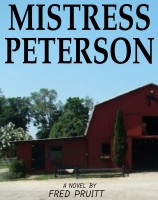 On Sale now!


A multi-volume chronology and reference guide set detailing three years of the Mexican Drug War between 2010 and 2012.

Rantburg.com and borderlandbeat.com correspondent and author Chris Covert presents his first non-fiction work detailing the drug and gang related violence in Mexico.

Chris gives us Mexican press dispatches of drug and gang war violence over three years, presented in a multi volume set intended to chronicle the death, violence and mayhem which has dominated Mexico for six years.
Click here for more information


Meet the Mods
In no particular order...


Steve White
Seafarious
Pappy
lotp
Scooter McGruder
john frum
tu3031
badanov
sherry
ryuge
GolfBravoUSMC
Bright Pebbles
trailing wife
Gloria
Fred
Besoeker
Glenmore
Frank G
3dc
Skidmark
Alaska Paul



Better than the average link...



Rantburg was assembled from recycled algorithms in the United States of America. No trees were destroyed in the production of this weblog. We did hurt some, though. Sorry.
35.170.64.36

Help keep the Burg running! Paypal: