Afghanistan
Rioting prisoners demand talks with Karzai
Rioting prisoners at the high-security Pul-i-Charkhi Jail near Kabul Sunday expressed their willingness for talks with a deputy of President Hamid Karzai.

A high-ranking Justice Ministry official, who put the death toll at eight, informed Pajhwok Afghan News the jail inmates were ready for negotiations with the government on their demands. "We tried to meet a number of prisoners but they refused to talk to us. The detainees want to negotiate directly with the president's deputy," revealed the source, who requested not to be named.

During the unrest that erupted last night, prisoners including al-Qaeda and Taliban supporters reportedly snatched weapons from security personnel. After a bloody clash with jail guards, the furious detainees went on the rampage, smashing doors and beddings and setting alight mattresses and blankets, sources said, adding normality was yet to be restored.


Sounds like Attica with turbans.

Hundreds of Afghan National Army (ANA) soldiers and police, meanwhile, rushed to the jail in tanks and armoured vehicles in order to control the situation. Although the troops had their fingers on triggers, occasional gunshots were fired inside the jail.

Earlier in the day, a senior police officer said terror convicts in the jail received arms before attacking the guards on duty. Nevertheless, he would not explain where the weapons came from and how they were taken inside the notorious prison built in 1970.


"I know nothing! Tell them, Hogan!"

An Interior Ministry source confided to this news agency five policemen were killed and seven wounded in the unrest. With officials giving conflicting views, the real cause of the riot is yet to be ascertained.

The trouble started after prisoners refused to wear jail uniform, with different colours for political prisoners and ordinary detainees - already irked by the construction of iron structures in front of their cells.


Didn't like the iron bars and the pink fluffy slippers, eh?

But the Interior Ministry official, who came up with a different version, claimed the ugly situation arose when male prisoners stormed a block of women detainees.

Although police have ringed the jail to prevent escape attempts and no one is let in, sporadic bursts of fire could be heard outside. Chief of Prisons Gen. Abdul Salam Bakhshi, voicing concern at the disturbance, said security forces had not yet got into the 11th Block.

Representatives of human rights watchdogs, UN, ICRC, Ministries of Justice, Interior and Foreign Affairs have reached the scene. They were trying to calm down the highly-charged situation and pondered negotiations with the prisoners.


"You furriner guys ponder this. In the meantime, Mahmoud, get the machine guns ready."

Apparently, the inmates - al-Qaeda and Taliban suspects among them - clashed with guards in an abortive bid to break out of the notorious jail. Seven mid-ranking Taliban prisoners escaped last month from the sprawling facility that holds around 1300 prisoners.
Posted by: Dan Darling || 02/26/2006 06:00 || Comments || Link || E-Mail|| [6459 views] Top|| File under:
30 injured in al-Qaeda prison riot
Taliban and al Qaeda militants took control of a wing of the Afghan capital's main high security prison and at least 30 prisoners were wounded in attempts to quell the riot, officials said on Sunday. The unrest erupted on Saturday night after prisoners led by Taliban and al Qaeda militants took two female guards captive during a row over attempts to implement a new rule requiring inmates to wear pink fluffy bunny-rabbit slippers prison uniforms, government officials said.

"As far as we know, some 1,500 prisoners are involved in this incident," a security official told Reuters on condition he was not identified. "It went out of control and a clash broke out between the prisoners, including many Taliban, and the police, in which 30 people have been wounded," he said.

Bursts of gunfire were heard from within the sprawling prison compound on the eastern outskirts of Kabul on Saturday night and Sunday morning. Heavily armed police and troops backed by tanks and armoured personnel carriers took positions outside the perimeter and security forces prevented journalists from approaching.

Deputy Justice Minister Mohammad Qasim Hashimzai, who was tasked with quelling the riot, said four prisoners were wounded while trying to escape from the prison. "I have also heard that 20 more prisoners have been wounded, but the people behind this unrest are not ready to hand them over to us for treatment," he told reporters outside the prison.

He said the situation was under control, but the riot was not over. "Taliban and al Qaeda members from different countries are behind this unrest," he told Reuters. "They still control the wing from where they had started the riot."

Hashimzai said the prison housed more than 2,000 prisoners, about 350 of whom were Taliban or al Qaeda militants.

General Mahboub Amiri, chief of Kabul's RAB Rapid Reaction Police Force, said Taliban members triggered the riot in an escape bid. Hashimzai said the riot erupted after prison authorities began issuing blue uniforms to prisoners on Saturday. The uniforms were intended to prevent a repeat of an escape by seven Taliban suspects from the prison last month who got out by mingling with visitors. Officials said they suspected the escapees were assisted by prison guards.

Pul-i-Charkhi is a large Soviet-style prison complex built in the 1970s. Thousands of Afghans who opposed communist rule were killed and tortured there in the 1980s. Nowadays it is used to house common criminals as well as al Qaeda or Taliban-linked militants.
Posted by: Dan Darling || 02/26/2006 05:59 || Comments || Link || E-Mail|| [6457 views] Top|| File under:
Prison breakout attempt underway
Inmates have taken control of a wing of Afghanistan's main high-security jail, Pul-e-Charkhi in Kabul, officials say. Sources have told the BBC four inmates have been killed, although top Afghan officials have denied any deaths. The violence apparently began as an escape attempt in a section holding both Taleban and al-Qaeda militants as well as ordinary criminals. Hundreds of prisoners are barricaded inside a women's wing of the jail, parts of which are on fire. Some have tried to escape by climbing the walls. A senior official told the BBC that two female prison guards had been taken hostage by prisoners.

Afghan army fast reaction troops have entered the prison - reinforcing Interior Ministry security forces, who were already on the scene - and are trying to bring the situation under control, Gen Zaher Azimi told the BBC's Bilal Sarwary in Kabul. There has been ongoing gunfire at the scene. Police have sealed off the affected wing and no-one has escaped, jail officials say. An official told the BBC that Taleban and al-Qaeda elements were responsible for the violence. Last month, seven Taleban suspects escaped from the jail, with prison guards accused by officials of helping the break-out.
Posted by: Paul Moloney || 02/26/2006 05:56 || Comments || Link || E-Mail|| [6457 views] Top|| File under:
UK troops told to stop al-Qaeda's drug funds
Opium from the region of southern Afghanistan where thousands of British soldiers are being deployed is helping to finance al-Qaeda operations, senior army officers believe.

Hundreds more troops are due to arrive in Helmand province this week. Disrupting al-Qaeda's funding stream from the poppy fields has emerged as a previously secret aim of the deployment.

Senior officers have confirmed briefings by the security services and Ministry of Defence officials on Helmand's role in the 'international terror network'.

The commander of the British Army in Afghanistan, Colonel Stephen Padgett, said the deployment would help protect Britain from terrorists: 'There is an international terrorism issue. Al-Qaeda benefits from the narcotics trade that goes on.

'By targeting the high-level narcotics trade it will have an impact on terrorism; by making it difficult for them to make money it will benefit Britain.'

Afghan officials said Taliban and al-Qaeda supporters had regrouped in the south of the country and were tapping into its huge opium fields for funding. Latest figures estimate the heroin trade in Helmand is worth £650 million a year.

The officer in charge of preparing Britain's deployment in Helmand, Colonel Gordon Messenger, confirmed he had received intelligence briefings linking drug money and terrorism. He described the issue as a 'festering' concern. In Kabul, British diplomats said sending 3,300 British troops would help curb al-Qaeda's free reign in the province, roughly the size of Wales.

The head of the Afghan National Army, General Ghul Agha Naibi, said al-Qaeda and the Taliban had a 'significant' presence in Helmand and neighbouring Kandahar. 'Al-Qaeda is trying everything it can to brutalise the southern areas.'

Four years after British forces were deployed in Afghanistan, attacks by a resurgent Taliban and al-Qaeda are increasing. Army officers have expressed concern that insurgents will be reinforced by foreign fighters from Pakistan and Iran arriving over Helmand's border with Pakistan. Messenger said the 'porous' boundary was unlikely ever to be brought under control.

There were fears that insurgents in Helmand would adopt the tactics used in Iraq, particularly bomb attacks on British convoys. British soldiers based in Kabul have told The Observer of their concern over the Helmand deployment. One said: 'They have become increasingly sophisticated at vehicle explosives. Before you know it they're right on top of you. We expect to lose some lads down there.'
Posted by: Dan Darling || 02/26/2006 05:48 || Comments || Link || E-Mail|| [6457 views] Top|| File under:
Former intelligence chief sentenced to death in Afghanistan
KABUL - A court in Afghanistan on Saturday sentenced to death a former intelligence chief who was found guilty of systematic killings and other human rights violations during Afghanistan's communist era. Asadullah Sarwari headed the feared intelligence department of the first communist government in 1978 and the relatives of people who were killed or went missing when he was in charge also attended the trial. "Sarwari was sentenced to death for killing thousands of mujahedin (holy warriors) and Muslims while he was the head of intelligence," judge Abdul Basit Bakhtiari who headed the trial told AFP.


Sarwari was, I believe, the head of KAM, which was the predecessor to KhAD, the Afghan commie equivalent of the KGB. They were a pretty brutal bunch. He was held by the Northern Alliance, and they took him with them when the Talibs chased them out of Kabul.

"He was cleared of the second charge of conspiracy against the Islamic government in the year 1992," said Bakhtiari.


I think he was actually in jug then, so his conspiring days were over.

Sarwari has the right to appeal under Afghanistan's justice system.
Russian-educated Sarwari had served as an air force pilot under the monarchy, and later as the air force garrison commander under President Daud Khan in 1973. After a communist coup Sarwari was installed as head of Afghan intelligence for a period of one year.


That was under the Taraki regime. I don't know what he did under the Najibullah regime — probably a sinecure job, or maybe house arrest.

After the collapse of the communist regime Sarwari was arrested and remained in prison for more than 13 years before being brought to trial in December last year.


Didn't take the right side in late 2001, did he?

He didn't have a choice. He made his choices back in the '70s. Good riddance.
Posted by: Steve White || 02/26/2006 00:00 || Comments || Link || E-Mail|| [6457 views] Top|| File under:
Arabia
Yemen confirms surrender of 3 al-Qaeda escapees
President Ali Abdullah Saleh confirmed that three Al-Qaeda inmates who were part of a group that managed to escape from a Yemeni jail earlier this month have given themselves up to the government.

Saleh told the London-based Al-Hayat Arabic-language daily that security forces were also in contact with other fugitives among the group of 23 militants that escaped from a Sana'a jail in February.

He did not give any details about the escapees that had surrendered, Reuters quoted the Arabic daily. "So far, three have given themselves up and we are in contact with the rest of them and they are for certain still inside the country," president of Yemen told the paper. "They want to give themselves up and most of them have finished the majority of their sentence already."

Some Saudi media had linked some of the escaped prisoners to a foiled attack on a major Saudi oil refinery on Friday.


Oh I am so surprised. I don't think they did, but it doesn't surprise me at all that a Saoodi newsrag would blame Yemenis instead of the home-grown talent.

The government has offered a $25,500 reward for information that would lead to the arrest of any of the fugitives.

On the other hand, the Yemeni authorities put last Wednesday on trial 17 men, including five Saudis, charged with planning attacks against US interests in the country on the orders of the leader of Al-Qaeda in Iraq Abu Musab Al-Zarqawi. The prosecutor said the defendants had planned to carry out "criminal attacks" to avenge the US Central Intelligence Agency's killing of a top Al-Qaeda operative in 2002.

He said they had travelled to Iraq and then returned to Yemen in 2004 to "carry out their mission on the directives of Abu Musab Al Zarqawi". The defendants admitted to going to Iraq but denied planning any attacks in Yemen. "Our problem with the United States is in Iraq, not Yemen," said the leader of the group, Ali Al-Sayyad Al-Harithi.

He said he had received explosive-making training in Iraq but that he had left after he said that John Kerry, the Democratic candidate in the 2004 US presidential election, had threatened Yemen. "I wanted to defend my country," he added.


I call bs. No way John Kerry threatened anyone. Wasn't this guy paying attention?

The defendants were among a group of 19 men arrested by Yemeni security forces last month on suspicion of planning attacks against Western interests. Two of the men were released due to lack of evidence, security sources said.
Posted by: Dan Darling || 02/26/2006 05:57 || Comments || Link || E-Mail|| [6457 views] Top|| File under:
Al-Qaeda vows more oil infrastructure attacks
A day after a foiled attack against Saudi Arabia's vital oil infrastructure, an Al Qaeda branch warned in an Internet statement Saturday that there would be more suicide bombings. "There are more like them who are racing toward martyrdom and eager to fight the enemies of God," the posting said.

A successful strike on the Abqaiq complex, near Saudi Arabia's Persian Gulf coast, would be devastating. Nearly two-thirds of the country's oil flows through the facility for processing before export.

Friday's attack, which was repelled by Saudi security services, demonstrated the country's success in putting tough security around the oil industry, the source of the royal family's wealth, analysts said. Two suicide bombers in explosives-packed cars exchanged gunfire with police at a checkpoint before a gate in the first of three fences around the sprawling, heavily guarded complex. One assailant's car crashed into the closed gate, exploding and blowing a hole in the fence, a senior Saudi security official said on condition of anonymity.

The second bomber drove through the hole before police opened fire, detonating his car, the official said.
Posted by: Dan Darling || 02/26/2006 05:47 || Comments || Link || E-Mail|| [6457 views] Top|| File under:
Two security men die in attack on Abqaiq oil facility: official
Credit where credit is due. They could have easily "forgotten" to see the car bombs crashing thru the gate. And who knows? Maybe they were fragged by the other guards.

Two security men were killed in the attack on Abqaiq oil processing facility on Friday, an official source at the Interior Ministry was quoted by the Saudi Press Agency as saying Saturday. The source identified the two men as Hamad bin Salih bin Mubarak al-Marri and Badi bi Saud al-Haqbani al-Dosari. Four other security men were injured, said the source, noting that "some of them have been discharged from the hospital after receiving the required medical treatment."
Posted by: Seafarious || 02/26/2006 00:00 || Comments || Link || E-Mail|| [6458 views] Top|| File under:
Bangladesh
Charges for 3 JMB men in Gaibandha
Police on Thursday pressed charges against three ehsar members of outlawed Jama'atul Mujahideen Bangladesh (JMB) in connection with the August 17 bomb blasts in Gaibandha last year. The JMB men -- Ziaur Rahman Badal alias Reaz, 19, Abdul Kaiyum, 22, and Harun-ur-Rashid, 20 -- had earlier confessed to their crimes before a magistrate.


"Okay, okay, I'll talk! Just stop doing that!"

Rapid Action Battalion (Rab) arrested Reaz at Ayub Ali Ansari mosque near the LGED office at Sukhnagar on January 23. Following his painfully extracted statement, the Rab arrested the other two at Shaghat upazila bazaar and handed them all to Gaibandha police.

The police submitted the charge sheet against them to a magistrate's court under the Explosive Act and the Special Act. Reaz told the police he was holding the responsibility of the regional commander of Gaibandha and Joypurhat districts.
Posted by: Steve White || 02/26/2006 00:00 || Comments || Link || E-Mail|| [6457 views] Top|| File under:
Down Under
Guilty verdict for Thomas
A VICTORIAN Supreme Court jury today found the 32-year-old Werribee man guilty of one count of intentionally receiving funds from al-Qaeda. Jack Thomas was found not guilty of two counts of intentionally providing resources to al-Qaeda. He also was found guilty of possessing a false Pakistani passport.

Thomas faces a maximum 25 years' jail for receiving funds from al-Qaeda and two years' prison, or a $5,000 fine, for the passport offence. His wife Maryati and parents Patsy and Ian held hands as the verdict was read out after the week-long trial presided over by Justice Philip Cummins.

Thomas was the first Australian to be charged under new terror funding laws and the fifth charged under anti-terror legislation passed by federal parliament in October 2002, following the September 11 attacks in the United States. Osama bin Laden associate Khaled bin Attash gave Thomas $US3,500 ($4,740) and a plane ticket home from Pakistan.

During the trial, the Crown alleged Thomas had struck a deal with bin Attash to be a sleeper agent in Australia for bin Laden. Thomas left Australia for Pakistan on March 23, 2001, and returned home on June 6, 2003.

The Crown alleged Thomas had a Pakistani visa which had been altered to make it appear as if he had only been in the region for two weeks, instead of two-and-a-half years. His barrister Lex Lasry QC said Thomas planned to use the money bin Attash gave him to help his family and not for terrorism. He said the case against his client was based on guilt by association and branded it a "trophy trial" for the Australian Federal Police.

Outside the court, Rob Stary, a lawyer for Thomas, said it was a win that his client had been cleared of the most serious charge of providing himself as a resource to al Qaeda. "The fact that Jack Thomas has been acquitted of ... supporting a terrorist organisation or being a resource for a terrorist organisation, which were the ... most-serious charges in our view, is a very significant victory," Mr Stary told reporters.

Thomas's father Ian said he and his wife Patsy would continue to support their son. "As we have always known, Jack had nothing to answer for with these charges," he said. "We are very pleased with the jury, we thank the jury and the acquittal has been a great victory.

Thomas's wife Maryati said the couple's three young children longed to have their father home. "He is missing his kids very much." She said she would tell the children their father loves them very much and he was looking forward to seeing them soon.


Um, guys, he's guilty and he's going to be a while before he sees the kiddies.

Justice Cummins remanded Thomas in custody until March 2 when he will attend a pre-sentence hearing.
Posted by: Slerert Glaick3179 || 02/26/2006 00:00 || Comments || Link || E-Mail|| [6462 views] Top|| File under:
Fifth Column
US Government To Be Overthrown 3/15/06, Women, Minorities Most Effected....
Hat tip to Rand Simberg. YJCMTSU.
RSVP


...Well, at least it's according to Emily Post.


Storm the White House
Multi-Day Event, Beginning March 15, ...


Aw nuts, I gotta wash my hair that day, sorry.


... come when you can and stay as long as you can - we are taking over the White House until they leave.


Way kewl, I've heard the food in that place is outta this world.




What if they can't stay long enough?

Torture, Occupation, Genocide - Must End Now.

TAKE THE WHITE HOUSE BY STORM - Stop Genocide, Torture and Occupation


You mean by Syria, the Sudan, Red China, Al-Q?...No?..then who...ohhhhh...


For Nat Turner, ...


Mass murderer


For Martin ...


Nobel prize winner and a revered American civil rights leader.


and Coretta, ...


Also a revered American civil rights leader in her own right.


For all the Torture and Assassination in Afghanistan, Iraq, Haiti and many others -


NOW we're talkin'! About time you guys started protesting the Taliban, Al Qin Iraq, the gangs in Haiti - whaddya mean, "Not them"???




Since when do they matter?

We will not allow the Slave Holders that Still Prevail in this Country to Rule us any longer.


There haven't been any for about 140 years, IIRC


Imprisonment and torture based on race, religion, resources or region is no different than the slavery we sought to abolish years ago.


Waiting for concrete examples....


The Administration is Criminal and if they will not step down, we must storm in.


Chill, willya? January 20th, 2009 they are history. Sheesh, talk about impatient...




They're afraid of eight years of McCain and/or Guiliani and/or Rice ...

We are calling on all Member Nations of the U.N., All Representatives and Justices in the World Court and International Criminal Courts, all soldiers and CIA agents and government officials who have been blackmailed by the dictators to incarcerate Bush, Cheney and Rumsfeld.


Gonna be an AWFULLY small crowd.


The Political Cooperative ...


"Political Cooperative"...boy, THAT'S worked so well in the past, hasn't it?




Wonder if they have a 'Commissar' ...

... will put a new government in place that is comprised of people from Amnesty International, Human Rights Watch and all the organizations that have finally made us aware of the truth of the savage practices and illegal policies of our government in assassinating our own officials as well as people throughout the world who oppose their criminal activity.


Man, just when you think they can't get ANY loopier...


We need all of you to save U.S. citizens and Global Victims from their ongoing criminal activity. We are calling on the military, police, citizens and religious organizations to stand with us and help us to bring democracy ...


"To be run by the RIGHT people, of course.."


... back to the United States and by doing so, free the world from the wrath, occupation, theft, torture, blackmail and assassination by the Criminals in the United States Government.


...But what about the Taliban, and Iran and -OWWWW!!! Quit hitting me!!!!


What they have done all over the world is much worse than what Saddam Hussein has done, ...


"Those hundred thousand dead in the mass graves? Pfeh! We put leashes on Iraqi criminals - oh the HUMANITY!!"




Give them points though for admitting that Saddam did something wrong ...

... so why are they not in jail too? They have admitted to international and national crimes, so why have they not been taken to Court too?

Location: White House, Washington DC 1600 Pennsylvania Ave Washington DC 20500


Just in case you don't know where it is.

Contact: Darrow Boggiano, admin@politicalcooperative.org
415.409.2611

Sponsored By:
We are requesting participation from all members of the United Nations, PFAW, Amnesty International, Human Rights Watch, Code Pink, police, soldiers, ACLU, CIA, NSA and International Courts of Justice/World Court. http://www.PoliticalCooperative.Org
The usual cast of idiots suspects, I see.

I suspect there are a few soldiers and police who would be glad to 'join' these idiots, but the idiots might not like the results ...
Posted by: Mike Kozlowski || 02/26/2006 15:08 || Comments || Link || E-Mail|| [6461 views] Top|| File under:
India-Pakistan
2 cops among 3 killed in Tank
TANK: Unidentified gunmen ambushed a police patrol party on Saturday evening, leaving two policemen dead and two others injured near Tank district. According to details, armed men in the Manzai area near Tank opened fire on a police mobile party and killed Akhtar Jan and Abdul Rashid, while Assistant Sub-Inspector Samiullah and Constable Kifayatullah were injured. They were rushed to Tank Hospital. A man, Fazl Rahim, was gunned down in another incident in Tank.
Posted by: Fred || 02/26/2006 00:00 || Comments || Link || E-Mail|| [6457 views] Top|| File under:
Rocket attack kills minister's guard
LAHORE: The residence of Balochistan's Livestock Minister Abdul Quddus Bazinjo was attacked with rockets on Saturday night, killing one guard and injuring four others.

Senior Superintendent of Police Operations Ghulam Muhammad Dogar told Geo Television that unidentified men ran away fled immediately after firing two rockets at Bazinjo's residence. One rocket landed outside the house while the other hit the target. He said that the injured men were shifted to hospital. The minister was not at home when the rockets were fired.
Posted by: Steve White || 02/26/2006 00:00 || Comments || Link || E-Mail|| [6457 views] Top|| File under:
Al-Q bank heist in NWFP nets million$$
An armed gang with suspected Al-Qaeda links Saturday made off with up to 65 million rupees (Approx. USD39 million) from a UAE-based Bank in the capital of North-West Frontier Province (NWFP) of Pakistan, said police. The heist was made at a local branch of Al-Faisal Bank in Peshawar, said Saeed Wazir, Senior Superintendent Police (SSP) investigations. He said armed robbers before escaping in a stolen vehicle with huge haul, painted Al-Qaeda on the bank walls.

Er, does Al-Q usually announce itself with spray paint?

Police were alerted to the robbery about 30 minutes later, he said. He said the suspects might have used Al-Qaeda name to divert police attention from real culprits. However, he added, investigations into the heist have been launched. He said further details would be given at a press conference later today.
Posted by: Seafarious || 02/26/2006 00:00 || Comments || Link || E-Mail|| [6458 views] Top|| File under:
Nuggets from the Urdu press
'Why didn't you warn me?'
Sarerahe in the Nawa-e-Waqt stated that Prime Minister Shaukat Aziz told the Americans that they should have informed Pakistan before attacking Bajaur. It was like a weak child in school after being slapped by a bully: "why didn't you tell me before slapping me?'.

'We will destroy marathon!'
According to the daily Pakistan, Jamaat Islami said in Lahore that its youths will prevent girls and women from running in the nixed marathon organised by the Punjab government. The roshan khayal government was going to make videos of Muslim women running in shorts and then give them to foreign kafir men to watch. The Ahle Hadith youth force, on the other hand, was sure that it would be able to put an end to the marathon with sheer force. It said that the marathon was a conspiracy of Jews (Yuhud) and Hindus (Hunud).

Maulvi gang busted at last?
According to Khabrain, the police of Narang Mandi were able to catch seven of the infamous Maulvi Gang dacoits of Punjab while they were making ready to commit another armed robbery. The police surrounded them and there was an exchange of fire with the pious criminals for three hours. The gang has looted the districts of Punjab lying between Sialkot and Gujranwala, engaged in police encounters and killed many innocent people in exchange of fire. All of the gang say five prayers during the day and recite the Quran in jail when imprisoned. While they loot the citizens they request them to observe Islam. In their appearance they look like the clerics, which is why they are called Maulvi Gang. There was an alarming increase in the gang's strength as most pious people were attracted to it.

Run in marathon with burqa!
Quoted in the Jang, MMA-JUP leader Anas Noorani stated that women should not take part in the Lahore marathon because that would be nudity, but if the women agreed to wear a burqa while jogging in front of men, then it was okay.

'Don't search me, but search my delegation!'
Columnist Abdul Qadir Hassan disclosed in the Jang that Prime Minister Shaukat Aziz had told the Americans that if he was body-searched on his visit to Washington, he would turn around and take his delegation back to Pakistan. But they had not been given the same ultimatum in the case of his delegation which was body-searched and the film of their body search was shown in Pakistan. Nazir Naji wrote that had the Pakistani delegation been probed by a team of women no one would have felt insulted by the body-search.

Marathon and Pakistan's soft image
Historian Dr Safdar Mehmood wrote in the Jang that Chief Minister Punjab Chaudhry Pervaiz Elahi announced that he was organising a mixed marathon in Lahore to give Pakistan a 'soft' international image. He disagreed with the chief minister as Pakistan already had a soft image on the basis of the fact that women here were active in all walks of life and were not disallowed to drive a car as in Saudi Arabia and were not forced to sit at home and not come out in public and observe purdah.

The mob abuses Edhi and Shirani
According to Khabrain, the mob that destroyed Lahore on 14 February 2006 while protesting against Denmark's blasphemous cartoons shouted abuses against Maulana Abdus Sattar Edhi, Pakistan's famous philanthropist, for calling on them not to destroy property. They also abused Maulana Shirani of MMA Balochistan for not favouring violence. The mob said that the two simply did not understand the nature of their love for the Prophet (pbuh).

Press-ganged Christians of Bhai Pheru
According to Khabrain, the Christians of Bhai Pheru near Lahore have protested that local feudal people and contractors had press-ganged many Christians into working free for them. When the Christians resisted, they were cruelly beaten. One Christian had died as a result of the beating he received after he refused to work in begaar.

The mob was not religious!
Writing in the Nawa-e-Waqt, Ataur Rehman stated that the gangs of youth who destroyed Lahore on 14 February were not from the religious parties. They did not look like seminarians and in any case they began their vandalism before the procession had begun. He suspected that there could be khufia haath (secret hand) behind the destruction. He recalled that the people were angry about a number of other acts committed by the Americans in addition to the offence of the Danish-European cartoons.

Ban rallies in Lahore!
Columnist Nazeer Naji wrote in the Jang that it was unforgivable to destroy the city of Lahore in the name of the Holy Prophet (pbuh). In future, the government should allow processions only after taking the pledge of peaceful behaviour from the organisers. It should actually collect a pledge fee before letting the rally take place, which could be forfeited if the rally became violent.

Prophet Muhammad PBUH and Kalki Avatar
The Nawa-e-Waqt said that a writer in India had written a book titled Kalki Autar claiming that the last awaited avatar of Lord Vishnu was no other than Prophet Muhammad (pbuh). Kalki's father's name was to be Vishnu Bhagat (servant of God) which was the same in meaning as Abdullah, the father of the Prophet (pbuh). Kalki's mother's name was to be Sumati meaning peace or comfort which was also the meaning of Amina, the mother of the Prophet(pbuh).

Dr Khwaja funded anti-insult campaigns
According to the daily Pakistan, Dr Ahmad Javed Khawaja who was shot to death in Manawan near Lahore was devoted to the cause of punishing those who insulted the Prophet(pbuh). He was supposed to have given money liberally to the organisations that were fighting for the cause of punishing those guilty of blasphemy. Most of the persons found blaspheming were Christians and Qadianis. Moinuddin Lakhwi of Ahle Hadith said that America had got Dr Khawaja murdered.

Shezan restaurant is not Qadiani-owned
According to the daily Pakistan, after Shezan Restaurant was damaged in Lahore by the 'blasphemy' mob on 14 February 2006, its owner Mian Imran Ahmad announced that the restaurant was not owned by the Qadianis. He said that by burning down the Mall Road branch of the restaurant, the mob had deprived 50 employees of their livelihood. In all, Shezan has 10 branches employing 1,500 people. He said that Shezan International, however, was owned by the Qadianis, but this hotel was located abroad.
Posted by: Fred || 02/26/2006 00:00 || Comments || Link || E-Mail|| [6457 views] Top|| File under:
Iraq
Ricks: Summary of Iraq War Phases
The war here has gone through three distinct phases, each with its own feel and style of operation.

The first period, from May 2003 to July 2004, was characterized by drift and wishful thinking, military insiders say, with top U.S. officials at first refusing to recognize they were facing an insurgency and then committing a series of policy and tactical blunders that appear to have enflamed opposition to the U.S. occupation.

The second phase began in the summer of 2004, when Army Gen. George W. Casey Jr. replaced Lt. Gen. Ricardo Sanchez as the top U.S. commander in Iraq and developed -- for the first time -- a U.S. campaign plan. That plan, which looked forward from August 2004 to December 2005, gave U.S. operations a new coherence, directing a series of actions intended to clear the way for Iraqi voters to establish a new government.

Now, after parliamentary elections held in December, the U.S. effort has entered a third stage. The current emphasis is on reducing the U.S. role in the war, putting Iraq army and police forces in the forefront as much as possible -- but not so fast that it breaks them, as it did in April 2004, when a battalion ordered to Fallujah mutinied. Eventually, Casey said, the hope is that U.S. forces will be able to focus on foreign fighters, while Iraqi security forces take on the native insurgency. But that hasn't happened yet. The hardest fighting, especially in rural areas, still is being done by U.S. troops.

Several aspects make this third phase different from the war of a year or two ago:

· The U.S. effort now is characterized by a more careful, purposeful style that extends even to how Humvees are driven in the streets. For years, "the standard was to haul ass," noted Lt. Col. Gian P. Gentile, commander of the 8th Squadron of the 10th Cavalry Regiment, which is based near a bomb-infested highway south of Baghdad. Now his convoy drivers are ordered to move at 15 mph. "I'm a firm believer in slow, deliberate movement," he said. "You can observe better, if there's IEDs [improvised explosive devices] on the road." It also is less disruptive to Iraqis and sends a message of calm control, he noted.

· U.S. commanders spend their time differently. Where they once devoted much of their efforts to Iraqi politics and infrastructure, they now focus more on training and supporting the Iraqi police and army. "I spent the last month talking to ISF [Iraqi security force] commanders," noted Gentile, who holds a doctorate in American history from Stanford. "Two years ago I would have spent all my time talking to sheiks."

· Real progress is being made in training Iraqi forces, especially its army, according to every U.S. officer asked about the issue. One of the surprises, they say, has been that an Iraqi soldier, even one who is overweight and undertrained, is more effective standing on an Iraqi street corner than the most disciplined U.S. Army Ranger. "They get intelligence we would never get," noted Army Gen. John P. Abizaid, the top U.S. commander in the Middle East. "They sense the environment in a way that we never could."



EFL
Posted by: Nimble Spemble || 02/26/2006 16:00 || Comments || Link || E-Mail|| [6459 views] Top|| File under:
US watchful as Iraqis handle Askariyah unrest
The U.S. military has assembled quick-reaction forces to help quell the violence in Iraq, but for now commanders have decided to stand back and let the fledgling Iraqi security forces handle the mission.

In an attempt to end violence sparked by a bombing this week of a revered Shi'ite mosque in Samarra, the Iraqi government imposed an all-day curfew. The ISF are enforcing the curfew through patrols, roadblocks and loudspeaker announcements throughout Baghdad's mixed Sunni and Shi'ite neighborhoods amid one of the worst campaigns of Iraqi-on-Iraqi violence since the fall of Saddam Hussein in 2003.

"We have a partnership with two Iraqi army brigades ... and what we have done is we've prepositioned our forces out in that area of responsibility," said Army Col. Jeffrey Snow, whose 10th Mountain Division brigade is responsible for northwest Baghdad. "I want to make clear to everyone that there is no question that Iraqi security forces are clearly in the lead here."

American brigades have embedded advisers among more than 50 Iraqi brigades. Equipped with radios, the advisers can call in U.S. reinforcements if the Iraqis become overwhelmed by demonstrators or attackers. The U.S. Army is launching spy drones to monitor Iraqi troops.

"The Iraqi security forces stepped up and immediately took steps to enhance a security posture within our area," Col. Snow told reporters at the Pentagon via a teleconference. "Our forces are postured as a quick-reaction force."

Asked if an all-out civil war may erupt after the mosque bombing, Col. Snow said, "The terrorists would like to see this break out in civil war, but I don't think the people are going to allow that to happen."

A senior defense official told The Washington Times that Col. Snow's brigade was following procedures put in place for virtually all American ground forces during the current sectarian violence.

"The Iraqi security forces are out front," the official said. "They are visible. So far anyway, the various sectarian factions are trying to make responsible comments about this. It's really the Iraqi police side who are taking the lead on this."

At the Pentagon, Defense Secretary Donald H. Rumsfeld talked about the situation Thursday with Army Gen. George Casey, the top commander in Iraq, while Army Maj. Gen. Rick Lynch, the deputy chief of staff for multinational forces in Iraq, held a press conference in Baghdad.

"We're not directing activity," Gen. Lynch said. "The Iraqi government is and the Iraqi Security Force is."

He said there were 555 recorded insurgent attacks last week across Iraq, with 23 percent of those attacks causing casualties.

"We're dealing with a cowardly insurgency," Gen. Lynch said. "What they've done now is they've shifted their sight group, their target, to the Iraqi civilians and the Iraqi Security Force and away from the coalition."

Meanwhile, the Pentagon released a progress report on the 232,000-strong Iraqi security forces, comprised of light-infantry army, air force, commando units, border patrol and police.

There are now 53 battalions of about 800 Iraqi soldiers capable of taking the lead in an operation, with U.S. help. The number stood at 36 three months ago. There are no battalions that can operate totally on their own.
Posted by: Dan Darling || 02/26/2006 06:29 || Comments || Link || E-Mail|| [6457 views] Top|| File under:
Major developments for Iraq on February 26
SECURITY DEVELOPMENTS

HILLA - A bomb destroyed a minibus as it was leaving a large bus station in Hilla 100 km (60 miles) south of Baghdad on Sunday, killing five people and wounding three, police said. The blast was caused either by a roadside bomb or an attached device, they said.

BAGHDAD - Two U.S. soldiers were killed by a roadside bomb in western Baghdad on Sunday, bringing the number of U.S. personnel killed since the invasion in March 2003 to at least 2,290. One soldier was killed immediately by the bomb, the U.S. military said, while the second died from wounds after being evacuated to a military hospital.

MADAEN - One police officer was killed and two wounded when their patrol was hit by two roadside bombs near Madaen, the interior ministry said.

BASRA - Explosives packed into the wash area of a Shi'ite Muslim mosque in the southern city of Basra 550 km (340 miles) blew up on Sunday, causing minor injuries, police and witnesses said. Police said they suspected three men wounded in the attack were planting the bomb when it exploded prematurely.

RAMADI - A former Baathist officer in the previous Iraqi regime was killed in Ramadi, 110 km (70 miles) west of Baghdad, police said.

FALLUJA - Three bodies with their hands bound and gunshot wounds to the head were found near Fallujah, 50 km (32 miles) west of Baghdad, police said. The killings took place some three days ago, according to a medical source.

POLITICAL DEVELOPMENTS

BAGHDAD- Shi'ite Prime Minister Ibrahim al-Jaafari, flanked by Sunni and Kurdish politicians, made a midnight televised appeal for Iraqis not to turn on each other after Wednesday's suspected al Qaeda bomb at a Shi'ite shrine. The appeal came after a round of phone calls from U.S. President George W. Bush, though Sunni leader Tareq al-Hashemi said he was not yet ready to end a boycott of the U.S.-sponsored tal ks.

BASRA - Firebrand Shi'ite cleric Moqtada al-Sadr held a rally in Basra calling on Sunnis and Shi'ites to hold joint prayers on Friday. The anti-American cleric was speaking several km (miles) away from the blast at the mosque in Basra.
Posted by: Dan Darling || 02/26/2006 06:02 || Comments || Link || E-Mail|| [6458 views] Top|| File under:
Bus bombing follows calls for calm in Iraq
A bomb killed five people at a bus station south of Baghdad on Sunday, breaking a relative calm after Iraqi and U.S. leaders appealed for an end to days of sectarian bloodshed that have pitched Iraq toward civil war.

A bomb in the washroom of a Shi'ite mosque in the second city of Basra caused minor injuries, police said; it went off shortly after a rally in another part of the city by visiting young Shi'ite cleric Moqtada al-Sadr, a fiery militia leader.

The Hilla bomb destroyed a minibus as it drove out of a bus garage. Hilla is a mainly Shi'ite town surrounded by Sunni villages, and the attack came two days short of the anniversary of the bloodiest single al Qaeda bombing, which killed 125 people there a year ago.

Hours earlier, following a round of calls to Iraqi leaders by U.S. President George W. Bush President George W. Bush, Shi'ite Prime Minister Ibrahim al-Jaafari made a midnight televised appeal, flanked by Sunni and Kurdish politicians, to Iraqis not to turn on each other after Wednesday's suspected al Qaeda bomb at a Shi'ite shrine.

A three-hour meeting produced a commitment from the main factions to form a unity coalition, although Sunni leader Tareq al-Hashemi said he was not yet ready to end a boycott of the U.S.-sponsored coalition talks.

Four days of tit-for-tat reprisals have left more than 200 dead and mosques damaged, despite a daytime curfew on Baghdad that went into its third day on Sunday; the defense minister warned of the risk of a civil war that "will never end."

With a traffic ban in force, Baghdad was largely quiet. But a policeman was killed and two were wounded when their patrol was hit by two roadside bombs near Madaen, another flashpoint for Sunni-Shi'ite violence just southeast of the city.

In Hilla, police said it was not clear if the bomb was inside the minibus or exploded in the road as it passed, just as it was leaving the bus station.

Jaafari, under U.S. pressure to forge a national unity government after an election in December, the first that the once-dominant Sunni minority had taken part in, said he was hopeful that Iraqis would step back from sectarian strife.

"The Iraqi people have one enemy; it is terrorism and only terrorism. There are no Sunnis against Shi'ites," he said.

In Basra, Sadr appeared at a rally to call for Muslim unity against U.S. occupation and summoned his many followers to hold joint prayers next Friday at Sunni mosques, especially those damaged in the past days' violence.

Shortly afterwards, journalists heard a loud blast nearby that turned out to have been in a Shi'ite mosque.

Though Sadr's black-clad Mehdi Army militia have been accused by officials of taking part in attacks on Sunni mosques, Sadr himself, his influence rising within the ruling but factionalised Shi'ite Islamist bloc, denies ordering violence.

However, Shi'ites' show of force after the bloodless destruction of the Golden Mosque in Samarra has exceeded any sparked by even al Qaeda attacks on the scale of last year's Hilla bombing, and may strengthen the rival militia leaders' hands in negotiations with Sunnis and with fellow Shi'ites.

The White House said Bush, in his calls to Baghdad, had encouraged the leaders to "continue to work together to thwart the efforts of the perpetrators of the violence to sow discord."

Jaafari said that "all, or most" of the leaders who met on Saturday had "expressed the importance of accelerating the political process without any delay."

Sunni leader Hashemi called the meeting "a first step in the right direction," but said his Accordance Front would not rejoin formal coalition talks immediately.

"We agreed ... we need to form a government as quickly as possible," Hashemi said, but he added that the Front wanted progress on its complaints about violence before taking part in the talks.

U.S. ambassador Zalmay Khalilzad, who has been criticised by Shi'ite leaders this week for pushing to have Sunnis brought into government, said a unity government would help avert the risk of civil war -- a risk he said had lessened on Saturday.

"There is still a danger," he told reporters. "But the risk of going to war because of the ... bombing has diminished."

In a lengthy interview on Iraqi state television, he told Iraqis that Washington was ready to help in any way: "The United States has a lot invested in Iraq. Iraq's failures are ours."

Senior Iraqi government figures fear some Shi'ites may stop heeding calls from their religious leaders for restraint.

Iraqi and U.S. officials blamed the bloodless but symbolic attack on Samarra's Golden Mosque on al Qaeda, saying it wants to wreck the project for democracy in Iraq; al Qaeda accused Shi'ites of carrying it out as an excuse for attacks on Sunnis.
Posted by: Dan Darling || 02/26/2006 06:01 || Comments || Link || E-Mail|| [6457 views] Top|| File under:
Sunnis and Sadr's Shiites make peace
THE movement of Shiite cleric Moqtada al-Sadr, alleged to have played a role in the anti-Sunni violence over the last few days, publicly made peace with political and religious Sunni leaders overnight. Four sheikhs from the Sadr movement made a "pact of honour" with the conservative Sunni Muslim Scholars Association, and called for an end to attacks on places of worship, the shedding of blood and condemning any act leading to sedition.


Why do I get this sense that Moqie has had his cake and has eaten it as well?

The agreement was made in the particularly symbolic setting of Baghdad's premier Sunni mosque Abu Hanifa where the Shiite sheikhs prayed under the guidance of Sunni imam Abdel Salam al-Qubaissi. The meeting was broadcast on television and the religious leaders all "condemned the blowing up of the Shiite mausoleum of Samarra as much as the acts of sabotage against the houses of God as well as the assassinations and terrorisation of Muslims".

The statement made reference to the key concerns of both communities with the violent aftermath to the attack on the Samarra mausoleum which saw more than 119 people die.

The sheikhs condemned "those who excommunicate Muslims" a reference to the "takfireen" or Islamist extremists like Abu Musab al-Zarqawi who justify killing fellow Muslims by declaring them non-Muslims. "It is not permitted to spill the Iraqi blood and to touch the houses of God," said the statement, adding that any mosques taken over by another community should be returned.

The meeting also announced the formation of a commission to "determine the reasons for the crisis with a view to solving it", while also calling for a timetable for the withdrawal of US troops.

On the political front, Salam al-Maliki, a cabinet minister allied to Sadr, and Iyad al-Sammaraie of the Sunni Islamic Party proclaimed their own reconciliation at a joint press conference, aired on Iraqi state television.

The Islamic Party belongs to the Sunni National Concord Front, which won 44 seats in parliament and has broken off talks on forming the next Iraqi government since Wednesday's eruption of violence.

While overwhelmingly Shiite and representing thousands of poor and disaffected Shiites across the country, Sadr's movement has often made overtures to the Sunni Arabs over their mutual dislike of the US presence in the country. Still, the roving bands of gun-toting, black clad youths attacking Sunnis and their places of worship on Wednesday were widely believed to have connections to the Mehdi Army, the armed wing of Sadr's movement.

In fact, Sadr's office in Najaf issued a statement Saturday calling on his followers to eschew their trademark black uniforms. "The order has been given to members of the Mehdi Army to no longer wear their black uniform, so that it not exploited by those who commit crimes," said the statement. The statement added that those attacking mosques were "criminal bands with no links to the Sadr movement."


Still think Moqie should be pushing up daisies.
Posted by: Steve White || 02/26/2006 00:06 || Comments || Link || E-Mail|| [6458 views] Top|| File under:
Another Shia shrine bombed as 60 killed in fresh Iraq violence
Sectarian tensions, already at a peak, were further inflamed on Saturday in Iraq when bombers blew up a car in the Shia holy city of Karbala and bombers blew up a well-known Shia tomb in Taz Khurmatu in northern Iraq, police said. At least 60 people, including 16 policemen, were killed in fresh violence across the country.

The car bomb in Karbala killed at least eight and wounded 25. The bombing targeted a busy shopping street in the west of the city, as a police patrol passed by. Akil Mohammed, 30, said he saw two people drive the car into the street.

In other violence, 12 farm labourers were shot to death in an orchard on Saturday morning in Diyala province, northeast of Baghdad. They included both Shias and Sunnis, a relative of the victims said. Police said that seven more bodies were found in Baghdad. Two policemen were killed and five wounded when a bomb targeted the funeral procession west of Baghdad of an Al-Arabiya journalist killed on Wednesday in Samarra where she had gone to report on the shrine bombing, police said. The procession had earlier also been shot at with one more policemen killed. Three people were killed when a rocket hit a house in Baghdad. One worker was killed when gunmen stormed a factory.
Posted by: Fred || 02/26/2006 00:00 || Comments || Link || E-Mail|| [6457 views] Top|| File under:
Bodies of 14 commandos found near Sunni mosque in Baghdad
BAGHDAD - The bodies of 14 Iraqi police commandos were found on Saturday near a Sunni mosque in southern Baghdad, a police official said. The bodies were found with their three burned vehicles near Findi al-Kubaisi mosque in Baghdad's southwestern Shurta neighbourhood, said Maj. Falah Al Mohammedawi. US forces sealed the area, he said.

The circumstances of their deaths were not immediately clear. The Shia-dominated police commandos were found in a predominantly Sunni neighbourhood.


You'd think 'commandos' could take care of themselves. At least make the other guys pay dearly.
Posted by: Steve White || 02/26/2006 00:00 || Comments || Link || E-Mail|| [6460 views] Top|| File under:
Southeast Asia
A Reason to live
Tapping on his laptop computer, wearing a white polo shirt and Rolex, Nasir Abas looks like an ordinary Asian businessman -- until he begins to talk about his days as a terrorist.

The 36-year-old Malaysian admits he was a leader of Jemaah Islamiyah and that he trained some of Southeast Asia's worst terrorists, notably the bombers who blew up Western tourist hangouts in Bali in 2002.

Mr. Abas is on the United Nations list of "individuals belonging to or associated with al-Qaeda." He is also on Canada's list of terrorists. So is Jemaah Islamiyah, which Ottawa calls the "most extensive transnational radical Islamist group in Southeast Asia."

But Mr. Abas says he has left Jemaah Islamiyah and is remorseful. To make amends, he is co-operating with police and speaking out against terrorism to students, community groups and anyone else who will listen.

"I feel guilty for what I have done," he says over lunch at an Indian restaurant in Jakarta, where he lives with his wife and four daughters.

"I feel I have sinned."

Mr. Abas and others like him are becoming key weapons in the war on terror in Southeast Asia, where they are helping spread the word that terrorism is wrong and not part of Islam's true teachings.

After making hundreds of arrests, governments in the region have concluded that terrorism cannot be fought properly without confronting the ideology behind it. And to help get out the anti-terrorism message, they are making use of a powerful tool: reformed terrorists.

Leading the pack is Singapore. The city-state has set up a program that is challenging the ideological underpinnings of Jemaah Islamiyah and al-Qaeda.

The program originated in late 2001, when Singapore's Internal Security Department thwarted a terrorist plot by local members of Jemaah Islamiyah and Canadian al-Qaeda operative Mohammed Mansour Jabarah.

Following the arrests, the Singapore government wanted to know what was motivating Muslims to turn to terrorism, so it brought in prominent Islamic scholars to try to understand their thinking.

What they found was that the captured terrorists shared an extremely limited interpretation of Islam. "These people, they just adopted one school of thought and that's it," said Muhammad Haniff Bin Hassan, a research analyst at the Institute for Defence and Strategic Studies at Nanyang Technological University in Singapore. "Either they did not want to hear from others or they were not given the privilege because they studied under very strict secrecy."

He said the terrorists had not been properly instructed. "Most of them are born-again Muslims and because of their narrow understanding of Islam, they were easily swayed."

Their core beliefs were that to be a good Muslim they had to: hate non-Muslims; strive to create an Islamic state; and engage in armed jihad. Another common belief was that they could not break the bayat, or oath of allegiance, that they had sworn to the cause.

Taken together, these made for a potent ideology. To tackle it Singapore formed a Religious Rehabilitation Group, made up of about 20 Islamic scholars known as ustadzs.

One of the duties of an ustadz it is to ensure that Islam is properly interpreted. The Singaporeans also put together a manual on terrorist ideology and how to confront it.

"In the initial stage of the counselling program, we listen to them, we let them talk," said Mohamed Bin Ali, an ustadz who works on the program and is also a research analyst at NTU. "Then if we feel there are concepts that need to be countered, we step in."

Since the terrorists tend to cite classical Islamic texts such as the Koran to support their radical interpretation of their religion, the ustadzs use those same texts to show the detainees they have actually misread the message of Islam.

"The main aim of the program is to provide an avenue for the detainees to overcome the ideas of Islam that they may have misconstrued, and also to make them aware of what are the consequences if they attack a city like Singapore," said Mr. Ali.

Those involved in the program say that while some of the detainees have not responded to counseling, the counter-ideology effort has generally been successful. Those deemed to no longer pose a threat have been released on a restriction order, which requires them to stay in the country and continue counseling under strict supervision.

On Oct. 24, for example, the government released Andrew Gerard, a Muslim convert who had scouted bombing targets for Jemaah Islamiyah. Officials said that since his arrest in 2002 he had cooperated with investigators, responded positively to rehabilitation and religious counseling and was no longer a threat to Singapore. But if he violates the conditions of his release he could be placed under arrest once again.

As part of the program, counselors work with the families of detainees to ensure the children stay in school and do not follow the same path to radicalization as their fathers. The ustadzs have also held several public meetings with both the Muslim and non-Muslim communities.

Not only have several detainees been deprogrammed, but more importantly Singapore believes the program is helping immunize its broader Muslim community against extremist ideology.

Mr. Hassan is not sure if the work in Singapore can be applied elsewhere. "I would not basically want to say whether the experience could be adopted in Canada or not, but there are lessons to be learned."

The most important lesson may be the importance of involving the Muslim community in the fight against terrorism, and that one way of doing that is to encourage Muslim scholars to take the lead in identifying and correcting dangerously extreme interpretations of Islam.

A recent report by the Canadian Security Intelligence Service (CSIS), however, suggests that radical Islamic terrorists have been so heavily indoctrinated they may be beyond reform. It notes that some detainees released from Guantanamo Bay have quickly returned to militancy.

To be rehabilitated, someone must believe that violence is morally wrong and fear punishment if they are caught, but for Islamic extremists, "these social parameters do not apply," says the "Secret" CSIS report, released under the Access to Information Act.

"Individuals who have attended terrorist training camps or who have independently opted for radical Islam must be considered threats to Canadian public safety for the indefinite future."

For Nasir Abas, his arrest in April 2003 marked the end of a lifelong commitment to armed Islamic struggle. Born in Singapore and raised in Malaysia, Mr. Abas was studying at an Islamic school when extremists offered to pay his way to Afghanistan to fight the Soviets.

He underwent training at a camp south of Sadda, Pakistan, and was sent into battle, at one point suffering a bullet wound to his hand. For the next six years, he worked as a training camp instructor, teaching recruits how to use weapons ranging from small arms to artillery.

In 1993, he returned to Malaysia to look for a job, but after stints in construction and carpentry, he went to the southern Philippines to set up a training camp for the Moro Islamic Liberation Front.

He got back to Malaysia in 1996, married and worked as a cab driver in Johor Bahru, on the border with Singapore.

In August 1997, he was appointed a chief of Jemaah Islamiyah and was later named commander of Mantiki 3, one of the group's regional divisions.

When Jemaah Islamiyah ramped up its terrorist bombing campaign in 2000, striking churches, Mr Abas said he became uneasy with the group's change in direction. He said the group had fallen under the spell of Osama bin Laden, who had started calling for attacks against Western civilians, which Mr. Abas said is a deviation from Islam.

The following year, one of the JI members Mr. Abas had trained, Fathur Rahman Al Ghozi, worked with his Canadian al-Qaeda accomplice Mohammed Jabarah to attempt to blow up the American and Israeli embassies in Singapore, a plot that was stopped by authorities.

In October, 2002, another two men trained by Mr. Abas, Imam Samudra and Ali Imron, killed 200 people in Bali, mostly Australian tourists. The police investigation that followed led to the arrests of Jemaah Islamiyah members who identified Mr. Abas as their boss.

By the time he was arrested on April 18, 2003, Mr. Abas said he had already turned against JI because of its targeting of civilians. "What they had done was not in the battlefield, not in the conflict area," he explained.

Almost immediately, he began cooperating with police, providing inside details of Jemaah Islamiyah's structure and ideology. He identified Abu Bakar Bashir as the top leader of JI (Bashir calls Mr. Abas a traitor and denies the existence of JI).

Mr. Abas was freed in November, 2004, but he is still paying off his debt to Indonesia. Whenever JI members are arrested, Mr. Abas is brought in to speak to them. He tries to convince them to co-operate with police.

As a former commander and trainer, he knows many of them personally. He has also written an Indonesian-language book about JI and gives public talks about the group and its misguided ideology.

He said his main challenge is to convince Indonesians that there really is a JI when to this day some still believe that the Bali and other bombings were orchestrated by the West to tarnish Islam and justify the war against terror.

"Firstly, I want to explain that JI is not created. JI exists. Second thing, I have to explain that what they have done, the Bali bombings, that they have deviant ideologies. Third thing, I always explain that Islam does not teach violence."

Inspector-General Ansyaad Mbai, a senior Indonesian counter-terrorism official, said close to 300 arrests have taken place since the bombings in Bali and at the Australian embassy and JW Marriott Hotel in Jakarta.

But that JI still somehow survives suggests that attacking the ideology is the best long-term solution. "The use of only 'high-power' in terms of law enforcement, arrests and even military retaliation is not a good answer. We need to touch the root causes through the approach of 'soft-power.' "
Posted by: Dan Darling || 02/26/2006 06:10 || Comments || Link || E-Mail|| [6457 views] Top|| File under:
Filippino marine commander relieved over coup fears
The commander of the Philippine marines was relieved of his duties Sunday in the wake of a coup plot that prompted the government to declare a state of emergency.

Maj. Gen. Renato Miranda asked to be relieved of his duties for citing personal reasons, military spokesman Lt. Col. Tristan Kison said.

Although the marines were widely rumored to have been involved in the coup plot against President Gloria Macapagal Arroyo, Kison said Miranda was not implicated. He also dismissed reports of unauthorized troop movement and disgruntled troops pushing through with plans to withdraw support from Arroyo, as they had reportedly intended to do Friday.

"Let us remain calm, there is no reason to panic," Kison said.

Navy chief Vice Adm. Mateo Mayuga accepted Miranda's request to be relieved of his position, Kison said. He was replaced by his deputy, Brig. Gen. Nelson Aliaga, who took over in a brief ceremony in a military camp.

The 8,000-strong marines are regarded as an elite, well-armed unit at the front line of the government's fight against Muslim and communist guerrillas and al-Qaida-linked militants in the country's volatile south.

Arroyo set off an uproar with her emergency decree Friday as Filipinos celebrated the 20th anniversary of dictator Ferdinand Marcos' ouster in a "people power" revolt, and even some supporters questioned the move.

Local and international journalists expressed alarm Sunday over a police raid of a small daily newspaper critical Arroyo.

Police seized editorial materials from the offices of The Daily Tribune early Saturday and threatened to take over the paper. Police were posted at the Tribune door.

National police chief Arturo Lomibao said he would recommend that police be allowed to supervise the Tribune and threatened to take steps against the paper if it contributes "to the atmosphere of uncertainty, the atmosphere of instability."
Posted by: Dan Darling || 02/26/2006 06:08 || Comments || Link || E-Mail|| [6457 views] Top|| File under:
Syria-Lebanon-Iran
500 protesters converge on UK embassy in Tehran
More than 500 protesters angered by the destruction of a Shi'ite Muslim shrine in Iraq gathered outside the British Embassy in Tehran on Sunday, burning flags and calling for the mission to be closed.

Iran accused Western forces in Iraq of orchestrating Wednesday's bombing of the Golden Mosque of Samarra, one of the most venerated buildings in Shi'ite Islam, in order to spark civil war between Shi'ites and Sunnis. The crowd in Tehran chanted that the British Embassy should be shut down and burned Danish and U.S. flags. "We are all here to defend Saddam Islam to the last drop of our blood," said protester Hassan Moradkhani, dressed in a Palestinian headscarf.

The United States has no embassy in Iran so protesters enraged by events in Iraq usually focus their wrath on close U.S. ally Britain. "Publishing cartoons and bombing shrines is all part of a U.S. and Zionist conspiracy to divide Muslims but the Islamic community is aware of what they are up to," said Maryam Hajizadeh, 26.
Posted by: Dan Darling || 02/26/2006 06:03 || Comments || Link || E-Mail|| [6458 views] Top|| File under:
Lebanon admits it okayed arms transfer to Hezbollah
Actually, they never denied it. They just tried to redefine it.
The Lebanese government publicly admitted recently, for the first time, that it had permitted the delivery of a convoy of arms from Syria to Hezbollah.


I'm not sure why the Lebs seem to have this desire for national suicide...

The United Nations responded by issuing a condemnation.


But not a strongly-worded one.

According to Lebanese sources, Lebanese soldiers halted a convoy of arms-laden trucks from Syria at an army checkpoint in the Lebanon Valley on January 31. However, the Lebanese Defense Ministry ordered the soldiers to allow the convoy to proceed. A report on this incident then reached the UN's special envoy to the Middle East, Terje Larsen, in New York, and Larsen instructed his staff to investigate. Eventually, the Lebanese government admitted both that it had allowed the convoy to pass, and that the arms had been destined for Hezbollah. The UN then published a statement condemning the Lebanese government for having blatantly violated UN Security Council Resolution 1559, which, inter alia, calls for disarming the country's militias.


That did a lot of good, didn't it?

The arms in the convoy originated apparently from Iran.


That doesn't surprise me in the least...

It is not known how many trucks were in the convoy or what arms they carried. Arms smuggling from Syria into Lebanon has been going on for years, seemingly with the knowledge of the Lebanese government.


Syria's just the transit point. They'd come directly from Iran, if Iran had borders with Lebanon.

Iran doesn't have a border with Syria, either ...

In this fashion, huge quantities of arms from Iran and Syria have reached Hezbollah in recent years, including massive quantities of Katyushas and other rockets that are stationed in batteries in southern Lebanon and are aimed at Israel. However, this is the first time that the Lebanese have publicly admitted the existence of these convoys, much less that it has been authorizing arms deliveries to Hezbollah. The convoy's passage was apparently approved by the office of Defense Minister Elias Murr, in coordination with the office of Lebanon's pro-Syrian president, Emile Lahoud.


We could have guessed that connection.

According to a statement published by the UN on February 13, the UN forces in Lebanon were initially unaware of the convoy's passage, though reports of the incident reached them later. When the news reached Larsen, he demanded clarifications from Beirut, adding that if the reports were true, the action constituted a gross violation of Resolution 1559. In response, Prime Minister Fuad Siniora's office confirmed the convoy's arrival, but did not specify for whom the arms were destined.


He said they went to "the resistance," which is Lebspeak for "Hezbollah." Hezbollah's not a militia, y'see. It's a "resistance movement," or sometimes freedumb fighters.

At the same time, the UN contacted the Lebanese Defense Ministry, which informed it that the arms were destined for Hezbollah. The ministry added that the army permitted the transfer of weapons to the "resistance" forces - i.e. Hezbollah - in accordance with a decision made by the Lebanese government. Following receipt of this information, the UN published a second statement, in which it condemned the incident as a grave violation of Resolution 1559, expressed concern and demanded that Beirut take steps to prevent a repetition. Hezbollah claims that it is not a "militia," and therefore, the resolution's demand that all Lebanese militias be disarmed does not apply to the organization.
This interpretation has also been adopted by the Syrian government, Lahoud and several Lebanese cabinet ministers. As a result, Hezbollah has enjoyed preferential treatment compared to other Lebanese militias.


As far as I know, it's the only one still under arms, with the exception of the Paleostinians.

In contrast, the Lebanese army has at times confiscated arms shipments to Palestinian organizations based in Lebanon. In December 2005, for instance, after a Palestinian group with ties to Abu Musab al-Zarqawi's organization, Al-Qaida in Iraq, fired Katyushas at Israel, Lebanon arrested some members of the group and confiscated their weapons.
Posted by: Steve White || 02/26/2006 00:00 || Comments || Link || E-Mail|| [6460 views] Top|| File under:
Terror Networks
Elbaneh's back on the most wanted list
A former Lackawanna resident has been placed on the FBI's list of 26 "most wanted" terrorist suspects. Jaber A. Elbaneh, 39, is accused of training with the "Lackawanna Six" in 2001. He was among a group of 23 suspected terrorists who tunneled out of a prison in Yemen Feb. 3. He still has relatives in the city of Lackawanna, near Buffalo.

"He's an individual who has not only associated with al-Qaida, but has taken part in a prison breakout with al-Qaida," Buffalo FBI spokesman Paul Moskal said. The most wanted list is headed by al-Qaida leader Osama bin Laden.

The U.S. State Department issued a reward of up to $5 million for Elbaneh's capture in September 2003. Federal agents believe Elbaneh had been in the custody of Yemen officials for more than two years. Elbaneh left the United States in the spring of 2001 as part of a larger group recruited from Lackawanna to bin Laden's al-Farooq training camp in Afghanistan.

Six of his traveling companions _ dubbed the "Lackawanna Six" _ returned to the United States and were arrested in September 2002. All are serving sentences ranging from seven to 10 years after pleading guilty in 2003 to providing support to a terrorist organization. Elbaneh never returned to the United States, authorities said, traveling instead to his native Yemen to live. His wife and children followed in 2001.
Posted by: Dan Darling || 02/26/2006 06:18 || Comments || Link || E-Mail|| [6457 views] Top|| File under:
Who's in the News
78
[untagged]
Bookmark
E-Mail Me
The Classics
The O Club
Rantburg Store
The Bloids
The Never-ending Story
Thugburg
Gulf War I
The Way We Were
Bio
Merry-Go-Blog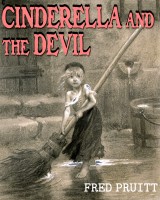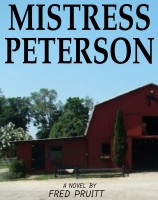 On Sale now!


A multi-volume chronology and reference guide set detailing three years of the Mexican Drug War between 2010 and 2012.

Rantburg.com and borderlandbeat.com correspondent and author Chris Covert presents his first non-fiction work detailing the drug and gang related violence in Mexico.

Chris gives us Mexican press dispatches of drug and gang war violence over three years, presented in a multi volume set intended to chronicle the death, violence and mayhem which has dominated Mexico for six years.
Click here for more information


Meet the Mods
In no particular order...


Steve White
Seafarious
Pappy
lotp
Scooter McGruder
john frum
tu3031
badanov
sherry
ryuge
GolfBravoUSMC
Bright Pebbles
trailing wife
Gloria
Fred
Besoeker
Glenmore
Frank G
3dc
Skidmark
Alaska Paul



Better than the average link...



Rantburg was assembled from recycled algorithms in the United States of America. No trees were destroyed in the production of this weblog. We did hurt some, though. Sorry.
3.227.235.183

Help keep the Burg running! Paypal: