Africa North
Algeria to spring 2,629 Islamists under amnesty deal
Algeria will complete the release this week, under an amnesty, of 2,629 Islamists jailed during civil strife that lasted more than a decade, the justice minister was quoted as saying Sunday. The minister, Tayeb Belaiz, told the government-controlled newspaper El Moudjahid that 150 former rebels walked free from prisons across the country, in a first batch of releases on Saturday as part of a drive for national reconciliation. The amnesty, approved by the government on Feb. 21, also gave Islamic guerrillas fighting the authorities six months to surrender and receive a pardon, provided they were not responsible for massacres, rapes and the bombings of public places.

"You massacre anyone?"
"Nope"
"Ok, you're free to go."

Officials estimate about 1,000 guerrillas are still active in Algeria, most of them members of the radical Salafist Group for Preaching and Combat. The group is on the American list of foreign terrorist organizations and is believed to have links with Al Qaeda.

Algeria plunged into brutal civil unrest early in 1992 after the military-backed authorities canceled a parliamentary election that Islamists were expected to win. The country continues to have sporadic riots to protest social problems, including an acute housing shortage and unemployment.

Hundreds of people went on a rampage on Sunday, looting and burning a state bank outside Algiers and clashing with security forces after a youth had died in police custody, residents said. Several protesters and riot police officers were injured in the clashes, which followed the death of the young man at a police station in the coastal town of Zeralda, about 20 miles west of Algiers, they said.

The violence during the period of Algeria's civil strife claimed about 150,000 lives. It also caused $20 billion in economic losses, as a result of a sabotage campaign by Islamic rebels. Thousands of Islamic guerrillas have given themselves up since a partial amnesty in January 2000. The last prisoner releases were in 1999. The new amnesty offers compensation for victims of the conflict and families of disappeared people, as well as aid for families of rebels killed in the fighting. It also provides compensation for people who lost their jobs because they were believed to be linked to militants. Under the pardon, the military will be protected from prosecution for any human rights abuses.

Human rights groups and families say many of the thousands of people who disappeared were abducted by the security forces. Government officials have said that many of those who disappeared actually joined the guerrillas.
Posted by: Dan Darling || 03/06/2006 01:22 || Comments || Link || E-Mail|| [6474 views] Top|| File under:
Africa Subsaharan
Nigerian militants demand autonomy...or else
Militants from Nigeria's southern delta have threatened to cut oil exports by another 1m barrels a day this month. The hardliners, who have taken a Briton hostage along with two Americans, say they aim to squeeze exports to press home their campaign for more local control of the delta's oil wealth.

Called the Movement for the Emancipation of the Niger Delta, they have already staged a series of attacks on oil production. The violence has seen output from the world's eighth largest exporter drop by 20 per cent. "God willing we hope to reduce Nigeria's export by a further one million barrels for the month of March," the militants said in an email.

Royal Dutch Shell has already shut down its oil operations in the western side of the Delta, a loss of 455,000 barrels per day. The militants had threatened to cut exports by 30 percent in February. "There will be inland operations in March as well as standard creek attacks," they warned. Nigeria still pumps about 2 million barrels a day, mostly from the eastern side of the delta where Shell, ExxonMobil, Chevron, Agip and Total operate oilfields.
Posted by: Seafarious || 03/06/2006 00:00 || Comments || Link || E-Mail|| [6478 views] Top|| File under:
Arabia
Yemen recaptures three al Qaeda fugitives
Yemeni forces have recaptured three al Qaeda inmates who were part of a group that tunnelled out of jail in the Arab country last month, a government official said on Monday. "Authorities arrested three of the al Qaeda escapees in Sanaa on Sunday," the official told Reuters. He gave no further detail of their identities.

Last month, President Ali Abdullah Saleh said three other al Qaeda militants -- part of a group of 23 inmates who broke out of jail -- had surrendered to authorities. Saleh had told al-Hayat newspaper that security forces were also in contact with other fugitives among the group of 23 militants that escaped from a Sanaa jail in February. The fugitives include the leaders of the 2000 bombing of the U.S. warship Cole and the 2002 attack on the French supertanker Limburg as well as a Yemeni-American wanted by the United States. The jailbreak has embarrassed Saleh's government, which is battling Islamist militants, and raised questions about Yemen's security measures among its Western allies. The government has offered a $25,500 reward for information that would lead to the arrest of any of the fugitives.
Posted by: Steve || 03/06/2006 09:40 || Comments || Link || E-Mail|| [6462 views] Top|| File under:
Bangladesh
Bangladesh troops bust rebels' camp in Myanmar
Troops busted a jungle hideout in southeast Bangladesh and seized weapons which they believed were stored by rebels from neighboring Myanmar and could also be used by Islamist militants fighting for sharia law in Bangladesh. Different groups of Myanmar rebels are fighting against the authorities of Yangon in west Myanmar's Arakan region, bordering Bangladesh, while two outlawed Islamist groups are seeking to turn Bangladesh, a mainly Muslim democracy, into an Islamic state. "Two anti-tank missiles, a heavy machine gun, three sub-machine guns, five AK-47 rifles and 7,000 (rounds of) ammunition along with battle accessories were seized on Saturday," a senior security official said on Sunday.

Officials said militants who were at the hideout fled before the troops came in. Troops seized huge caches of weapons and explosives several times over the past year from the Chittagong Hill Tracts region, believed brought from across the Myanmar frontier, but gave no official statement on who they were meant for. Myanmar rebels cross into Bangladesh territory when being pursued by Yangon troops, and are often arrested by Bangladesh police.

Bangladesh has intensified a countrywide hunt for Islamic militants since Thursday after the country's top Islamist radical, Shayek Abdur Rahman, was captured in the northeastern town of Sylhet and later brought to Dhaka for interrogation. Shayek led Jamaat-ul Mujahideen, which along with another militant group Jagrata Muslim Janata Bangladesh, was banned in early 2005 for criminal activities. The chief of the second group, Siddikul Islam Bangla Bhai, is still at large and may take over the operations leadership of the militants in Shayek's absence, intelligence officials said. These two groups were blamed for a countrywide wave of bomb attacks, including suicide bombings, which killed at least 30 people and wounded 150 since August 17, 2005.
Posted by: || 03/06/2006 10:06 || Comments || Link || E-Mail|| [6475 views] Top|| File under:
Bangla Bhai busted by RAB!
Just like the Mounties, they always get their man!
Bangladesh's second top Islamist militant was captured on Monday after a gunbattle with security forces in a northern district, police said. They said Siddikul Islam Bangla Bhai, chief of the outlawed Jagrata Muslim Janata Bangladesh group, was arrested along with his wife at his hideout with two of his associates in the district of Mymensingh. His capture comes four days after another top fugitive Islamist, Shayek Abdur Rahman, was detained in the northeastern town of Sylhet.

A militant was killed and an officer of elite Rapid Action Battalion force suffered a gunshot wound to the head. Bangla Bhai was also injured, but it was not immediately known how seriously.

Security forces had surrounded Bangla Bahi's hideout since Sunday midnight and closed in before sunrise. The militant and his men threw bombs at the security forces and later opened fire, triggering a shootout, police said. It was not known if anyone was killed or wounded during the fighting.

Shayek Rahman led another outlawed Islamist group, Jamaat-ul-Mujahideen.
Posted by: Dan Darling || 03/06/2006 01:43 || Comments || Link || E-Mail|| [6521 views] Top|| File under:
6 held with AK47 after gunfight in Chittagong
Army personnel yesterday arrested six people after a half-an-hour gunfight with a gang of armed criminals in Kala Pahar area of Mahalchhari in the district. After the shootout the troops seized one AK47 rifle, a sawed-off rifle, a magazine of AK47 rifle with five bullets and some subscription books. The arrestees are Banshi Chakma, 32, Pritijiban Chakma, 35, Kamalpanjam Chakma, 45, Sushilkanti Banamali, 48, Kala Marma, 35, and Aongka Marma, 20. Army sources claimed that the arrestees belong to United People's Democratic Front (UPDF), an anti-peace treaty group active in the Chittagong Hill Tracts.

The gun-battle occurred at about 4:30am when the criminals ambushed two army patrol teams of Mahalchhari zone and opened fire on them near the Kala Pahar. The patrol teams retaliated against the attack and the shootout continued for half an hour. Additional troops then joined the patrol teams and cordoned off the area.
Posted by: Fred || 03/06/2006 00:00 || Comments || Link || E-Mail|| [6461 views] Top|| File under:
Rab raids in Sylhet in search of top militant
Rapid Action Battalion (Rab) was raiding different areas of Sylhet city till 1:30am for Sylhet divisional head of the banned Jamaatul Mujahideen Bangladesh (JMB). After a tip off, six teams of Rab-9 have cordoned off Tero Ratan and Block F of Shahjalal on the outskirts of the city late last night.

The elite crime busters were hunting for Salahuddin alias Salehin, chief of Sylhet division JMB, and Saidur Rahman, former ameer of Habiganj district Jamaat and also a JMB activist, said Rab sources. The raids were undertaken on the basis of information provided by detained JMB chief Abdur Rahman, who was arrested Thursday at a East Shaplabagh house in the district. Salahuddin is in charge of the banned outfit's operations in Sylhet and Mymensingh region while Saidur Rahman is the one whose chequebook was found at the Shaplabagh house.
Posted by: Fred || 03/06/2006 00:00 || Comments || Link || E-Mail|| [6470 views] Top|| File under:
Ex-Jamaat leader's chequebooks found in Rahman's hideout
Two of the four bank chequebooks found in JMB chief Abdur Rahman's hideout at East Shaplabagh in Sylhet after his arrest belongs to former Jamaat-e-Islami ameer of Habiganj district Saidur Rahman.

Detectives yesterday arrested Abu Walid Chowdhury, manager of Bishwanath Branch of Islami Bank in Sylhet, for assisting Saidur to open the account with Islami Bank's Laldighirpar branch in 1999. The name of one Sabbir Ahmed was written on the four bank chequebooks seized from the house. The chequebooks -- two of Islami Bank, Laldighirpar branch, Sylhet; and one each of Janata Bank, Brahmanbaria branch and Rupali Bank, Pallabi Branch, Dhaka -- were found along with a copy of Shabbir Ahmed's bio data, reports our staff correspondent from Sylhet. The chequebooks of Islami Bank belong to Saidur Rahman, who previously served as Jamaat amir of Habiganj, not Shabbir Ahmed, sources in the police and intelligence agencies said.

Detective Branch police picked up Walid Chowdhury from his bank yesterday evening. While serving as an assistant officer of Laldighirpar branch of Islami Bank, Walid assisted Saidur as his introducer when the latter went to open the account on February 27, 1999. Detective and police were interrogating him at Kotwali Police Station in Sylhet till filing of this report at 9:40 last night. Tk 50,000 was withdrawn from the account on February 22 this year, sources said, adding that no money was drawn after that.

Hridoy Chowdhury alias Moizul, who was arrested with Abdur Rahman on Thursday from East Shaplabagh, went to the bank with a bearer cheque and drew the money, police said. "Saidur made a phone call to the bank, asking the officials to give Tk 50,000 to a man he had sent for drawing from the account," said a police source.
Posted by: Fred || 03/06/2006 00:00 || Comments || Link || E-Mail|| [6467 views] Top|| File under:
Rahman had training on arms in Afghanistan
Abdur Rahman had his arms training and mastered the art of bomb-making while fighting against the former Soviet Union forces in Afghanistan and himself trained up the top-level leaders of outlawed Jama'atul Mujahideen Bangladesh (JMB).
The militant kingpin yesterday also admitted before interrogators that his men smuggled the explosives they used in bomb attacks across the country from neighbouring India.
Fourth day into his arrest at East Shaplabagh in Sylhet, the infamous militant supremo was undergoing interrogation by the Task Force Intelligence (TIF) at Rab-1 office in Uttara.
Posted by: Fred || 03/06/2006 00:00 || Comments || Link || E-Mail|| [6475 views] Top|| File under:
Europe
Belgian alarm over death of Kurdish activist's parents
BRUSSELS — Flemish Foreign Minister Geert Bourgeois has demanded answers from the Turkish ambassador to Belgium about the murder of the parents of Derwich Ferho, the chairman of the Kurdish Institute in Brussels. "I want an explanation over the circumstances of what happened. If it proves to be a form of state terror, than that is very, very important," the New Flemish Alliance NV-A minister told VRT radio on Monday morning. "Turkey wishes to become a member of the European Union. If it appears that violations of human rights occur there in such a flagrant manner, then that is of enormous importance concerning [Turkey's] accession." Flemish political parties N-VA and green Groen! requested an explanation from Turkey on Sunday about the murder of Ferho's parents. Both parties are demanding a "serious investigation".

The 85-year-old Ferho and 81-year-old Fatim Akgül were killed on Thursday night in the village of Mizizah, in Turkish Kurdistan. The Kurdish Institute in Brussels claims the couple was killed by "death squads" and local security services in retaliation for the "anti-Turkish activities" of their two sons, who fled to Belgium years ago as political refugees. Institute chairman Derwich Ferho said his father was killed in his bed, while his mother had her throat cut and suffered multiple stab wounds. He said the elderly couple had been threatened in recent months.

Ferho accused contra guerrillas attached to the Turkish Interior Ministry of carrying out the killings. The guerrillas are also allegedly linked with the Turkish secret service MIT. However, Ferho also said that Kurdish village guards — who co-operate with the Turkish in exchange for weapons and money — might also have been involved in the attacks.
Posted by: Steve || 03/06/2006 12:27 || Comments || Link || E-Mail|| [6469 views] Top|| File under:
Custody Extended For Nine Madrid Bombing Suspects
Madrid, 6 March (AKI) - Nine suspects in the deadly 11 March Madrid train bombings will be detained beyond the almost two years they have already spent in custody, investigating magistrate Juan del Olmo announced on Monday. The move will enable del Olmo to complete his indictments in connection with the bombings, the first of which he says he will file by 10 April. The blasts killed 191 people and injured 1,500 and were claimed by Islamic militants who said they acted on behalf of al-Qaeda in revenge for the presence of Spanish troops in Iraq .

The nine suspects are Jamal Zougam, Jose Emilio Suarez Trashorras, Rafa Zouhier, Basel Ghalyoun, Hamid Ahmidam, Otman el Gnaoui, Rachid Aglif, Abdelilah el Fadual el Akil and Fouad el Morabi, del Olmo said, quoted by EFE news agency. They were among the first of a total 116 suspects in the case, many of them Moroccans.

Zougam is seen as one of the key suspects; he was recognised by numerous witnesses and may have taken part in the attacks, organising people to place the mobile phone detonated rucksack bombs on the four commmuter trains, according to the daily El Mundo. Tashorras, one of the few Spanish-born suspects, is alleged to have helped other suspects obtain stolen explosives for the attacks from a mine in Asturia, northern Spain. Moroccan-born Zouhier is also suspected of involvement in stealing the explosives.

Perhaps 30-40 suspects may be indicted, according to unnamed court sources. The indictments are expected to reveal more information about the attacks - such as the possible identity of the bombing mastermind. Out of the total 116 suspects, 24 are currently detained in Spanish prisons and one Egyptian, Rabei Osman, is being held in jail in the northern Italian city of Milan.

Del Olmo had previously said he hoped to have the indictments ready by the second anniversary of the bombings this Saturday. More than 80 people have been questioned by investigators, 200 DNA tests have been carried out, and more than 50,000 phone-conversations tapped in the course of an investigation that has so far run to thousands of pages. Del Olmo and the National Court have been warned that unless the investigation is stepped up, some defendants might have to be released from custody before any trial ends. Spanish law permits up to two years of pre-trial prison, which can be extended to four after preliminary hearings. Last week, del Omo held separate hearings for the nine suspects whose detention he has announced he is extending beyond two years.

Seven key bombing suspects are dead. They blew themselves up three weeks after the Madrid bombings, as police closed in on their hideout in a southern Madrid suburb. A police special operations officer was killed and 18 police officers were injured in the blast.
Posted by: Steve || 03/06/2006 12:25 || Comments || Link || E-Mail|| [6480 views] Top|| File under: al-Qaeda
Great White North
Canadian FM urges countrymen to support troops
Foreign Affairs Minister Peter MacKay says that despite mounting casualties in Afghanistan, Canadians should be standing behind their troops rather than questioning their deployment.

"This is the type of mission that is demanded in this day and age," MacKay said. "Terrorism, which has its roots in Afghanistan, is something that we have committed to fight with our allies."

MacKay said it would have been preferable if the former Liberal government had held a parliamentary vote before dispatching the first Canadian soldiers to Afghanistan in 2002, as part of a U.S.-led coalition sent to root out al-Qaida operatives and the Taliban government that had protected them.

Now that the troops are there, the Conservatives are determined to continue down the path charted by their predecessors, said MacKay.

"The last thing we want to show is any wavering or any backing away from the commitment of our Canadian troops. We have to be 100 per cent behind them."

His comments came as the remains of the latest two soldiers to perish on the Afghan mission were being flown to CFB Trenton, Ont. Master Cpl. Timothy Wilson and Cpl. Paul Davis succumbed to injuries suffered when their armoured vehicle accidentally rolled over.

A dozen others were hurt in the last week in accidents, bombings and rocket-propelled grenade attacks.

The most seriously wounded were Cpl. Michael Loewen, who will need reconstructive surgery to save an arm after a suicide bomb attack, and Lieut. Treveor Greene, who took an axe to the head when he was ambushed at a meeting with village elders.

New Democrats and some Liberals have been calling for a debate when the Commons resumes next month and a vote on whether to continue the mission.

NDP Leader Jack Layton contended Sunday that the nature of the deployment has changed for the 2,200 Canadians currently in Afghanistan.

"We certainly don't want to become involved in a protracted war," Layton said. "The goal of Canadians being in Afghanistan was in our more traditional role of peacekeeping, peacemaking."

Ujjal Dosanjh, the new Liberal defence critic, has also maintained that the situation has changed and has pressed for renewed debate on the mission.

That drew a sharp rebuke last week from Prime Minister Stephen Harper, who accused the Liberals of playing politics now that they're in opposition.

"You do not send men and women into harm's way on a dangerous mission with the support of our party and other Canadians, and then decide, once they're over there, that you're not sure you should have sent them," said Harper.


Opposition Leader Bill Graham, when he was defence minister, warned last year of the potential for casualties in operations around Kandahar, in southern Afghanistan.

So did Gen. Rick Hillier, the chief of defence staff, who more recently has suggested it could take a decade to rebuild the country.

It appears many Canadians either ignored the warnings or have had a change of heart since then. Opinion polls suggest declining public support for the mission in the wake of the recent casualties.

One survey by Strategic Counsel indicated 62 per cent of respondents were against the deployment. Another poll by Ipsos-Reid, with questions framed differently, found 52 per cent support for the mission, but that was down from 66 per cent in 2002.

The first Canadian contingent dispatched four years ago engaged in combat operations. Starting in 2003, however, the Canadian focus shifted to much less dangerous patrol duties in the capital of Kabul.

That has changed again with the move to Kandahar, where Canadians again face a hostile environment and renewed attacks by insurgents.


Posted by: lotp || 03/06/2006 09:20 || Comments || Link || E-Mail|| [6467 views] Top|| File under:
Canadian military rethinks Afghan tactics
The Canadian military says it is reviewing how it operates in Afghanistan, after its first week in charge of coalition troops in the southern part of the country ended with an axe attack on an officer during a meeting with villagers and the return home of the remains of two soldiers killed in a traffic accident.

Captain Trevor Greene, 41, was flown to a U.S. military hospital in Landstuhl, Germany, where he was in serious but stable condition yesterday after a man surged from a crowd, shouted "Allahu akbar" (God is great) and swung an axe at the back of the officer's unprotected head.

In a sign of respect, the officer had removed his helmet and put down his rifle as he sat down Saturday to discuss reconstruction needs with tribal elders in Shinkay, a village 70 kilometres north of Kandahar. Other Canadian soldiers immediately shot and killed the attacker. A gunfight erupted but no other Canadians were hurt.

Hours later, Master Corporal Timothy Wilson of Grade Prairie, Alta., became the 11th Canadian soldier to die in the Afghan conflict since 2002. MCpl. Wilson had been in the Landstuhl hospital since the LAV-III armoured carrier in which he was riding collided with a taxi and flipped over near Kandahar on Thursday.

Corporal Paul Davis, 28, of Bridgewater, N.S., was killed instantly in the same crash. Their caskets, draped in Canadian flags, were flown yesterday to CFB Trenton, Ont., to a guard of honour and the skirl of a bagpipe. Defence Minister Gordon O'Connor, Chief of the Defence Staff General Rick Hillier, Governor-General Michaëlle Jean and relatives watched as the coffins were removed from the plane and placed in hearses.

In hindsight, there were clues that the Canadians were being set up when they entered Shinkay, platoon leader Capt. Kevin Schamuhn told journalists by satellite phone. He recalled that the soldiers saw local children being hustled away minutes before they sat down.

"Undoubtedly we are going through a process of understanding security," Colonel Tom Putt, deputy commander of Canadian forces in Afghanistan, told Canadian Press. "We have to keep [meeting local leaders]. It's how we do it that we don't know yet."

The attack was particularly brazen, considering that the Canadian visitors were expected to be protected by the local rules of hospitality, said military analyst David Rudd, president of the Canadian Institute of Strategic Studies. "You have to strike the right balance between being accessible and looking for your security."

Mr. Rudd noted that the attack, which ended with the assailant being shot immediately at close range, will signal that Canadian soldiers are no pushovers. "The Taliban are probably under the assumption that non-U.S. troops are not as resilient," he said. "Shows of strength will be at least respected."

For military commanders, the ambush against Capt. Greene underlined the need to be vigilant during humanitarian visits and other outreach activities.

"All incidents are examined and our tactics, techniques and procedures constantly evolve in order for Canadian Forces personnel to defend themselves against these threats," said National Defence spokesman John Morris.

In Ottawa yesterday, Foreign Affairs Minister Peter MacKay said his government could consider holding a parliamentary vote or debate on whether Canada should extend its nine-month commitment to Afghanistan.

"The previous commitment did not come to Parliament in the form of a formal vote. There was a take-note debate," Mr. MacKay told CTV's Question Period yesterday when he was asked whether there should be a vote. "We are contemplating this issue very seriously. It's always preferable before troops are deployed to have a vote."

Prime Minister Stephen Harper has dismissed opposition calls for a parliamentary debate and vote on the current Afghan deployment, saying that would amount to a lack of support for Canadian troops already in the war-torn country.

Mr. MacKay also said it is important that Ottawa not waver in its support for the troops in Afghanistan. "We have to be 100-per-cent behind them," he said. "We do not want to undermine any confidence in our soldiers by backing away from that commitment."

Capt. Greene, a reservist from Vancouver, was a lieutenant at the time of the attack. His promotion, which had been approved before the incident, came yesterday.

Before his fatal accident, MCpl. Wilson had specified that his organs be donated should he die.

"Although his death is a terrible tragedy, I hope that his tremendous gift will provide a better life from the many recipients who benefit from this," his wife, Daphne, -- who was with her husband when he died -- said in a statement.

Posted by: lotp || 03/06/2006 09:14 || Comments || Link || E-Mail|| [6463 views] Top|| File under:
Home Front: WoT
Guantanamo 'better than Belgian jails'
Well, this will get various knickers in a knot. Or it would if anyone paid attention ...


INMATES at Guantanamo Bay prison are treated better than in Belgian jails, an expert for Europe's biggest security organisation said today after a visit to the controversial US detention centre in Cuba.

But Alain Grignard, deputy head of Brussels' federal police anti-terrorism unit, said holding people for many years without telling them what would happen to them is in itself "mental torture".

"At the level of the detention facilities, it is a model prison, where people are better treated than in Belgian prisons," said Mr Grignard.

He served as expert on a visit to Guantanamo Bay last week by a group of politicians from the assembly of the Organisation for Security and Cooperation in Europe (OSCE).

Mr Grignard's comments came less than a month after a UN report said Guantanamo prison detainees faced treatment amounting to torture.

sort of, kind of torture. I mean, think of how hard you would find it if we didn't have a sauna at headquarters here. It's that kind of thing ...

Many of the 500 inmates in the prison at the US naval base in Cuba have been held for four years without trial. The prisoners were mainly detained in Afghanistan and are held as pat of President George W. Bush's "war on terror".

Mr Grignard told a news conference prisoners' right to practice their religion, food, clothes and medical care were better than in Belgian prisons.

"I know no Belgian prison where each inmate receives its Muslim kit," Mr Grignard said.

Mr Grignard said Guantanamo was not "idyllic", but he had noticed dramatic improvements each time he visited the facility over the past two years.

The head of the OSCE lawmakers in the delegation said she was happy with the medical facilities at the camp, adding she believed they had been improved recently.

Anne-Marie Lizin, chair of the Belgian Senate, told reporters at the same news conference she saw no point in calling for immediate closure of the detention camp.
"There needs to be a timetable for closure," said Ms Lizin, but asking for immediate closure would have been unrealistic.

UN investigators last month demanded that the US government close the prison without further delay, alleging a host of violations of human rights and torture.

They did not visit the site because they were not allowed to conduct interviews with prisoners.

Ms Lizin said the OSCE parliamentary delegation was also unable to talk to prisoners but had discussed the situation with the International Red Cross, which has access to them.

The OSCE plans to prepare a report by the end of May, touching on the delegation's concerns including the legal situation of detainees, Ms Lizin said.

The US is a member of the 55-country OSCE.



Posted by: lotp || 03/06/2006 16:06 || Comments || Link || E-Mail|| [6463 views] Top|| File under:
India-Pakistan
Reports: 100 Dead in Pakistan Fighting
MIRAN SHAH, Pakistan Mar 6, 2006 (AP)— Intelligence reports and accounts from arrested fighters indicate that more than 100 people have died in fighting between Pakistani security forces and pro-Taliban militants in northwestern Pakistan, officials said Monday. Authorities declared a curfew in a remote northwestern town after three days of fighting. Clashes continued Monday in the North Waziristan tribal region, and thousands of residents joined an exodus out of the main town of Miran Shah.

Sikandar Qayyum, additional secretary for security for Pakistan's tribal areas, told reporters in the northwestern city of Peshawar that based on intelligence reports and questioning of some injured and arrested militants, authorities believed more than 100 militants had been killed. That account was confirmed by army spokesman Maj. Gen. Shaukat Sultan. He said he the dead included five security forces. "Now we find out that the casualties might have exceeded 100," he said.

Earlier Monday he said that only 53 people in all were confirmed killed. He said it was difficult to give an exact count because some compounds in Miran Shah were not yet in the control of security forces. Qayyum said the curfew would be round-the-clock except for three hours in the afternoon to enable residents to buy provisions and would last as long as "the security situation requires."
Posted by: Steve || 03/06/2006 12:39 || Comments || Link || E-Mail|| [6484 views] Top|| File under:
Pakistan open to solving Miranshah violence through political means
Looks like another double deal in the works...
ISPR Director General Maj-Gen Shaukat Sultan said on Sunday that militants continued to pour in from Afghanistan into Waziristan. Briefing newsmen on the situation in Miramshah, he said that it was not possible to ascertain the number of foreign militants in the area because it was not a question of simple arithmetic. "More militants might have come from Afghanistan as we have a porous border," he said.

The ISPR chief said deployment of adequate forces to prevent infiltration was not there in Afghanistan. He said he hoped things would improve when the Afghan National Army was fully on ground.

A militant den in Saidgai was struck on March 2, killing about 35 foreign militants and 10 local facilitators, he said, adding that those killed included a Chechen named Asad, who was probably the amir in the area.
Maj-Gen Sultan said that after the action, reports were received that militants had got together and were preparing to retaliate. Without giving details, he said the militants hurled different kind of threats on local elders challenging the writ of the government, which was not acceptable.

The militants moved in small groups and occupied some government buildings and damaged the phone exchange in Miramshah. They installed weapons on the occupied buildings and carried out attacks by rockets, heavy and small arms on military camps and the Frontier Corps fort in the administrative headquarters of the North Waziristan Agency, when a jirga was in progress for resolving the issue.


A jirga, as we all know, works like a charm. The only thing more potent is a tribal lashkar...

They also fired on other government buildings. Rockets were fired from three different directions, he said. The ISPR chief said that an FC convoy was attacked by militants in Zarmelana area of Mirali tehsil. Gen Sultan said the government exercised restraint, but the armed forces had to act when the writ of the government was challenged. He, however, said the operation was highly targeted and precise and only those places were attacked from where shots had been fired.

He confirmed that compounds of two local clerics, Maulvi Abdul Khaliq and Maulana Sadiq Noor, were targeted. "Both of them were local facilitators and supposed to be local ring leaders," he said. However, he said that was not sure if the two clerics had been killed.


My guess is that they were far away from the scene at the time.
He said some 46 militants were killed in Miramshah and Mirali and security forces lost five personnel in Miramshah and 10 sustained injuries. Answering a question about casualty figures, he said the number of those killed may be higher, as bodies had not been counted by security forces. He said the figures given by him were based on information received from some sources. Asked why had security forces failed to overcome militants in North Waziristan, he said the situation was the same in Wana in 2004, but now it was different.


I've just looked at that statement from 359 different angles, to include standing on my head and closing one eye. It makes no sense at all. "The same" and "different" remain antonyms.

He said a three-pronged strategy had been adopted to resolve the issue. Doors have not been closed to find a solution to the problem by political means, while militancy was being crushed.


Meaning they're going to try and apply military pressure until the bad guyz are ready to return to the fold.

The ISPR director-general said that developmental projects had been initiated in the North Waziristan Agency.


"We'll have to bribe 'em with some development projects, Chaudry!"
"Hokay. I got a cousin that lives near there and needs the money."
"Does he have a turban?"

He said an agency council was creating an alternative political set-up, something short of the local government system. Replying to a question, he said people were moving to safe places, but expressed his inability to give figures.
Posted by: Dan Darling || 03/06/2006 03:27 || Comments || Link || E-Mail|| [6464 views] Top|| File under:
Bad guys still holed up in Miranshah bazaar
Security forces regained control of government buildings and installations after a fierce artillery duel with local Taliban in Miramshah on Sunday, officials said. However, there were reports of sporadic clashes continuing in the area.

The officials said that troops had expelled Taliban elements from the government buildings after a nightlong battle in which Cobra helicopter gunships were also used.

A senior military official said militants were still in control of a small pocket of Miramshah bazaar and expressed the hope that they would be 'wiped out' by Monday noon.

"There have been small engagements in Mirali and Miramshah but considering the heavy fighting on Saturday, these were insignificant," the official said.

The official said that security forces would begin active patrolling in the area from Monday.

Sources said that army and paramilitary troops had blocked the Mirali-Miramshah road and all roads and communication links had been cut off.

NWFP Governor's Secretariat (Fata) Secretary Arbab Shehzad told Dawn that security forces had launched a clean-up operation and taken over all government buildings, including the telephone exchange and degree college in the troubled town.

"Forces have secured positions and now we have decided to go after militants, because they have challenged the writ of the government," Mr Shehzad said, adding that efforts were under way to restore the telephone exchange in a day or two.

Meanwhile, Governor Khalilur Rehman on Sunday presided over a high-level meeting to review the situation.

It was noted in the meeting that the forces demonstrated extreme restraint to avert an armed clash and bloodshed but had to respond when the Miramshah Fort, where the forces had gathered, was attacked.

The meeting reiterated the government's resolve to respond to such provocative acts with full might and ensure the writ of the government at all costs.

In a related development, authorities in the Frontier Region, Bannu, convened a meeting of local elders and warned them against giving shelter to 'miscreants' from North Waziristan.

Security has also been beefed up in Bannu district amid reports that civilians were leaving the embattled Miramshah for other places, using various routes to avoid road blockades set up by the Taliban and the security forces.

Agencies add: Army helicopters pounded mountains near the Afghan border on Sunday and troops exchanged gunfire with militants.

Helicopter gunships fired rockets into mountains to the east of Miramshah on Sunday morning, but there were no reports of casualties, a resident said.

Virtually all of the town's shops were boarded up and streets and markets deserted. A bank attacked and set on fire in Saturday's fighting was a smouldering ruin, he said.

Meanwhile, a large number of of people lugging bags and bundles of clothes fled the town, witnesses said.

Hundreds of villagers — men, women and children — fled Miramshah on foot on Sunday, carrying suitcases and bundles of clothes. Vehicles weren't allowed in or out of the town, so people had to walk 15 kilometres to a security checkpoint, where they could find transport.

Noor Nawaz, 25, who runs a shop of auto parts, said he and his family had spent a sleepless night because of the fighting. Mortar and artillery fire thundered overnight and helicopters could be heard flying until dawn.

"People are extremely scared. Nobody has slept. Children were crying," he said as he fled from the town with his wife and three children.

A man who claimed to speak for the militants called a western news agency by satellite phone from an undisclosed location and said that 55 soldiers had been killed and 14 captured.

The purported spokesman, Maulvi Abdul Ghafoor, warned that fighting would spread to other areas of the region if troops did not withdraw. It wasn't immediately possible to verify Mr Ghafoor's identity.
Posted by: Dan Darling || 03/06/2006 03:24 || Comments || Link || E-Mail|| [6467 views] Top|| File under:
Further details of Pakistani fighting
A sudden upsurge in fighting near the Afghan border this weekend, just as President Bush was finishing a visit to Pakistan, suggests that it may be difficult for Pakistan to meet U.S. demands to crack down on Taliban and al-Qaida militants in Pakistan.

The militants, who cross into Afghanistan to attack U.S. and Afghan forces there, and their local supporters clashed with the Pakistani military Saturday evening and early Sunday morning in the border area of North Waziristan.

More than 50 people were killed, according to the military, and Pakistani media accounts put the death toll above 100. Foreign journalists aren't permitted to enter Waziristan, and accurate information is difficult to obtain.

The stakes are high for Pakistani President Pervez Musharraf, who also faces an insurgency by nationalists in the vast southwestern province of Baluchistan and growing unpopularity at home for allying Pakistan with the U.S.-led war on terror.

The border battle also is critical to the U.S.-backed efforts to quell a Taliban and al-Qaida insurgency in Afghanistan and to hunt down Osama bin Laden and other al-Qaida leaders who're believed to be hiding in the remote, mountainous tribal areas.

"The border is porous," Army spokesman Maj. Gen. Shaukat Sultan said at a news conference Sunday at army headquarters outside Islamabad, the Pakistani capital. "Militants keep on coming and going. That's our main problem."

But the fighting could escalate as the mountain snows melt, and if Pakistan cracks down too hard, the government risks killing innocent villagers and further alienating the local populace and the country's Muslim population.

The weekend's violence appeared to be a direct result of the military's attempt to step up its effort against Taliban and al-Qaida militants seeking shelter in Pakistan. The following account was pieced together from official military accounts and conversations with local journalists in Peshawar, the closest major city to Waziristan.

On March 1, the military attacked a group of militants and their local supporters at a village about a mile and a half from the Afghan border. The dead included 10 Afghans and four militants from other countries.

After reports that women and children were killed in the attack, an Islamic leader in the North Waziristan town of Miran Shah called for a jihad, or holy war, against the Pakistani military.

On Saturday afternoon, Taliban forces occupied several buildings around the central bazaar in Miran Shah, about a dozen miles from the Afghan border. The military ordered the Taliban to leave by 5 p.m. When the Taliban refused, the military started shelling the bazaar from a base less than a mile away.

The Taliban retreated, then regrouped and started firing at the military base from the surrounding hills. The military struck back with attack helicopters, strafing the hills. Soldiers reportedly also attacked militants close to the nearby town of Mir Ali.

Forty-six militants and five Pakistani soldiers were killed, Sultan, the Army spokesman, said. Several buildings in Miran Shah were damaged. There was no estimate of civilian casualties, but many civilians started leaving on Sunday, fearing further violence.

Kamal Wazir, a 22-year-old student, was buying vegetables in the bazaar late Saturday afternoon when the shelling began. He ran to his nearby home, where 16 members of his family waited out the fighting overnight.

On Sunday, they walked about 12 miles to a military checkpoint, where vehicles heading toward Miran Shah were being stopped. There, they were able to hail a ride to the town of Bannu, about 40 miles from their hometown.

"We were afraid for our family," he said in a telephone interview after reaching Bannu. "We were afraid for the women and babies."
Posted by: Dan Darling || 03/06/2006 01:31 || Comments || Link || E-Mail|| [6470 views] Top|| File under:
Pakistan claims situation normal in Miranshah
What's the expansion of SNAFU again?

Fighting died down Sunday between security forces and pro-Taliban militants who had temporarily taken over a northwestern town in Pakistan's troubled tribal belt, the army's spokesman said.

Maj. Gen. Shaukat Sultan said the militants had fled the government buildings as of Sunday. He discounted any suggestion that the temporary takeover of Miran Shah, near the Afghan border, indicated that the militants are gaining strength.

"We should not get over-excited and overly concerned about the situation," he said.

The two-day clash, which coincided with the visit of President Bush to Pakistan, was the most serious fighting in years in the North Waziristan region, where armed and independent tribes have long resisted government control. It highlights the difficulties that Pakistan's 80,000 troops face in the semi-autonomous tribal areas as they try to hunt for militants. Most people here are Pashtun, the same as the Taliban, and often are more sympathetic to Taliban members than to the Pakistani armed forces. Al-Qaida members also have found refuge here.

In the past week, both Bush and Afghan President Hamid Karzai have renewed pressure on Pakistani President Pervez Musharraf to fight terrorism. Afghan officials have frequently accused Pakistan of failing to stop militants from crossing the border into Afghanistan, ruled by the Taliban until late 2001.

On Sunday, Sultan said it was complicated to try to stamp out militants. "The border is porous," he said. "The militants do keep coming and going."

This weekend's battle started in retaliation for an earlier strike by Pakistani security forces. On Wednesday morning, Pakistani forces destroyed a militant camp near the village of Saidgi, just west of Miran Shah. At least 45 militants, including 35 foreigners, were killed, Sultan said.

Other militants vowed revenge. The government tried to persuade tribal elders to intervene, but the militants threatened the elders, Sultan said.

He said the militants were linked to two local clerics, including Maulvi Abdul Khaliq, who last week called for a jihad, or holy war, against Pakistan's army.

On Saturday morning, Khaliq demanded that authorities stop killing innocent people in military operations. Over mosque loudspeakers and speakers mounted on pickup trucks, Khaliq urged local elders to protest the Saidgi operation by stopping all contact with the local government, The Associated Press reported.

Small groups of armed militants came into Mirah Shah and took over several government buildings, training their weapons at the nearby army camp, Sultan said. They forced shops to close and disabled the local phone network.

The militants started firing rockets and heavy weapons from three spots in the hills and from the government buildings, Sultan said. Security forces fired back.

Nearby, other militants attacked a security forces convoy. At least 46 militants and five security forces were killed in the fighting, Sultan said.

"Our action has been highly targeted," he said. "It was precise."

But a parliamentary member from Peshawar, the closest major city to Miran Shah, demanded an independent probe.

"I feel this is the present government killing innocent people without any reason," said Maulana Abdul Malik, a member of the leading Islamist political party. "In the last two months, they've killed more than 150 people. These are not al-Qaida."

It is difficult to assess what is actually happening in the Miran Shah area. Foreign journalists are not allowed there, and most local journalists have left.
Posted by: Dan Darling || 03/06/2006 01:29 || Comments || Link || E-Mail|| [6472 views] Top|| File under:
Fighting may be ongoing in North Waziristan
Conflicting reports are emerging from what seems to be one of the biggest recent battles on the Afghan border between Pakistan forces and militants.

While an army spokesman said troops had regained complete control after about 50 people were killed, reports from the scene said a stand-off was continuing.

The army said the trouble in North Waziristan began when pro-Taleban militants attacked government posts.

There have been reports that civilians have been fleeing the area.

One local reporter suggested the military may be preparing for a major offensive.

But the BBC's West Asia editor, Paul Anderson, says North Waziristan is a closed military zone and so foreign journalists have found it impossible to get reliable information.

The violence began on Saturday morning when a group of more than 100 tribal militants attacked a military post in Mir Ali.

Security forces fought back, killing more than 20 militants.

Soon the clashes spread to Miran Shah, where several hundred militants tried to storm the main headquarters of the paramilitary troops.

The army sent helicopter gunships after tribesmen traded mortar and gunfire with security forces.

The army said about 45 militants and five troops were killed. There were some reports that the death toll was as high as 70.

Clashes reportedly petered out in the early hours of Sunday but later on helicopter gunships pounded mountains to the east of Miran Shah, sending plumes of smoke into the sky, Reuters said.

"Now the writ of the local administration is restored and the said area is under complete command of the security forces" said army spokesman Major General Shaukat Sultan.

He said some residents had been moved to "safer areas" because of the fighting.

Witnesses said hundreds of people lugging bags and bundles of clothes were fleeing the region.

"'We cannot rule out the killing of civilian people because militants have their hideouts in populated areas" he said, although "our operation is very targeted and precise, using radars and latest weapons and equipments".
Posted by: Dan Darling || 03/06/2006 01:24 || Comments || Link || E-Mail|| [6472 views] Top|| File under:
Kashmir Korpse Kount
Suspected militants on Sunday killed two soldiers in an ambush and injured 24 civilians and seven policemen in two grenade attacks in Jammua and Kashmir, said police. The first grenade attack occurred in Pulwama. "Militants hurled a grenade at a police patrol party, causing splinter injuries to 24 civilians and two policemen," said a police spokesman. Five policemen were injured in a second grenade attack in Srinagar, police said. Jaish-e-Muhammad, claimed responsibility for the second attack.
Posted by: Fred || 03/06/2006 00:00 || Comments || Link || E-Mail|| [6466 views] Top|| File under:
FBI examines Karachi bombing site
More than a dozen agents of the US Federal Bureau of Investigation examined on Sunday the site of a suicide car bombing that killed a US diplomat in Karachi last week, a local official said. Pakistani investigators suspect that Islamic militant group Jundullah carried out the attack on Thursday, just metres from the US Consulate, in a heavily guarded neighbourhood of Karachi. Five people, including the bomber, died and 52 were wounded. Jundullah, has been suspected in attacks in the past on the US Consulate, a Christian Bible studies group, a peace concert by an Indian singer and a police station in Karachi.

The FBI agents collected metal pieces and took photographs of the bombing site, which has been secured behind shipping containers, scaffolding and tarpaulins, a Pakistani police investigator said. "They are investigating in their own way" to get clues about the attackers, he said. Pakistani investigators were trying to identify a severed hand recovered from the site, he said. Its fingerprints were being matched with government records, he said.
Posted by: Fred || 03/06/2006 00:00 || Comments || Link || E-Mail|| [6462 views] Top|| File under:
Aziz and Blair discuss economy and defence today
LONDON: Prime Minister Shaukat Aziz will discuss Pakistan-Britain relations, including trade, defence, investment, Kashmir and blasphemous sketches with British Prime Minister Tony Blair today, Pakistan's High Commissioner to the UK Dr Maleeha Lodhi told reporters on Sunday. Aziz arrived here on Sunday on a three-day official visit to Britain. British High Commissioner in Islamabad Mark Lyall Grant, Deputy High Commissioner Abdul Basit and Lodhi received him.
Posted by: Fred || 03/06/2006 00:00 || Comments || Link || E-Mail|| [6462 views] Top|| File under:
Security forces retake govt buildings in Miranshah
Army helicopters pounded mountains near the Afghan border on Sunday and troops exchanged gunfire with militants, a day after more than 50 people were killed in clashes with pro-Taliban fighters. The fighting erupted on Saturday in Miranshah, the main town in North Waziristan. "Firing continued intermittently during the night and in the early morning," army spokesman Major-General Shaukat Sultan told a news conference. "There are reports of sporadic firing in the afternoon." Sultan said 46 militants and five government troops were killed on Saturday when the militants launched a series of attacks and seized several government buildings in revenge for the killing on March 2 of 45 of their comrades.

He said security forces had retaken the government buildings including the telephone exchange. "They forced the people to close shops. They were bent upon firing at the army camp at Miranshah," he said. He said it was also possible that there were civilian casualties. 25 militants were killed in Miranshah and 21 in Mir Ali. "It could be more. I am not sure how many are foreigners," he said.


A man identifying himself as Maulvi Abdul Ghafoor and claiming to speak for the militants told AP by satellite phone from an undisclosed location that fighters killed 55 soldiers and captured 14 others. Helicopter gunships fired rockets into mountains to the east of Miranshah on Sunday morning, but there were no reports of casualties, a resident said. Virtually all of the town's shops were boarded up and streets and markets deserted. Hundreds of villagers fled Miranshah, carrying suitcases and bundles of clothes. Vehicles weren't allowed in or out of the town, so people had to walk 15 kilometres to a security checkpoint, where they could find transport. "They are going to safer places," Sultan said. "Such thing happened in South Waziristan in 2004 but later they returned."

Sultan said the violence was directly linked to Afghanistan's insurgency. "The border is porous. Militants do keep on coming and going ... so it's quite likely that more militants might have come from Afghanistan. So that's our main problem," he said, adding that Pakistan's border areas would only be brought under control when the Afghan side was stable.

Staff report adds from Peshawar: NWFP Governor Khalilur Rehman, chairing a meeting on the Miranshah situation, said the government would "respond with full might" to "provocative acts by miscreants" to ensure its writ in the tribal areas. Rehman said that the militants who attacked security forces had not only challenged the writ of the government but also attempted to disrupt the ongoing political process for a peaceful resolution to the troubles in the area. He cautioned tribesmen not to shelter foreigners.

Built themselves a little problem with their Great Gaming, haven't they?

The Paks brewed up the Taliban in Waziristan, and the ISI and fundo proxies have been conducting the war from there since they were thrown out of Kandahar. But even when the Talibs were running things in Kabul their loyalties were Pashtun loyalties, not to the Punjabis and Sindhis. Now, with the Arab and Central Asian reinforcements they've got, they're feeling their Pashtun oats at home.

Perv's going to have to fight them, or he's going to see Miranshah turn into a new Kabul, complete with its own version of Brigade 55 (remember them?) strutting around. Tribal lashkars just aren't gonna cut it, and he's going to have to bump off at least the local holy man.

The bit about Waziristan not settling down until the Afghans have established order in their own house was particularly rich.
Posted by: Fred || 03/06/2006 00:00 || Comments || Link || E-Mail|| [6468 views] Top|| File under:
50,000 protest against cartoons in Karachi
Still at it, regardless of anything else going on in the world...
Around 50,000 people protested against cartoons of the Prophet Muhammad (may his drip clear up peace be upon him) in Karachi on Sunday, and many took the opportunity to criticise the government and the United States. The protesters carrying signs with the Prophet's (PTUI PBUH) name written on them in Arabic shouted "Death to Denmark", but many also chanted "Death to America", "Death to Israel" and "Death to Musharraf". They also burnt an effigy of US President George W Bush, who ended a 24-hour visit to Islamabad on Saturday. Hundreds of riot police lined the two-kilometre stretch of a road in central Karachi, but there was no violence. The rally had been organised by the MMA.

Posted by: Fred || 03/06/2006 00:00 || Comments || Link || E-Mail|| [6464 views] Top|| File under:
Pipeline blown up in Quetta
An explosion damaged a gas pipeline in Killi Shadenzai, Quetta, on Sunday suspending gas supply to surrounding areas, reported Geo television. Geo said that an explosive device had caused the blast. Local officials are investigating the incident.

Azizullah Khan adds: A boy was killed in a landmine explosion near Dera Bugti. At least 11 soldiers were injured in rocket attacks on a FC checkpoint and landmine explosions in the same district. Also, MPA Mir Balach Mari said that two planes dropped 10 to 12 bombs near Kahan but caused no casualty
Posted by: Fred || 03/06/2006 00:00 || Comments || Link || E-Mail|| [6462 views] Top|| File under:
Iraq
Bomb shipments caught at Iran-Iraq border.
U.S. military and intelligence officials tell ABC News that they have caught shipments of deadly new bombs at the Iran-Iraq border. They are a very nasty piece of business, capable of penetrating U.S. troops' strongest armor.

What the United States says links them to Iran are tell-tale manufacturing signatures — certain types of machine-shop welds and material indicating they are built by the same bomb factory.

"The signature is the same because they are exactly the same in production," says explosives expert Kevin Barry. "So it's the same make and model."

U.S. officials say roadside bomb attacks against American forces in Iraq have become much more deadly as more and more of the Iran-designed and Iran-produced bombs have been smuggled in from the country since last October.

"I think the evidence is strong that the Iranian government is making these IEDs, and the Iranian government is sending them across the border and they are killing U.S. troops once they get there," says Richard Clarke, former White House counterterrorism chief and an ABC News consultant. "I think it's very hard to escape the conclusion that, in all probability, the Iranian government is knowingly killing U.S. troops."

U.S. intelligence officials say Iran is using the bombs as a way to drive up U.S. casualties in Iraq but without provoking a direct confrontation.

John Negroponte, director of national intelligence, testified before the Senate Select Committee on Intelligence on Februrary 2, saying, "Tehran's intention to inflict pain on the United States and Iraq has been constrained by its caution to avoid giving Washington an excuse to attack it."

The U.S. Army has embarked on a crash effort to find ways to stop the bombs, according to an unclassified report issued last month. The devices are easily hidden and detonated by motion detectors — like those used in garden security lights — that cannot be jammed.
Posted by: Pappy || 03/06/2006 18:44 || Comments || Link || E-Mail|| [6504 views] Top|| File under:
Prelude to something bigger?
Prelude to something bigger?

One of the highest-ranking generals in Iraq's new, U.S.-trained army was shot dead in Baghdad on Monday, the U.S. military and Iraqi police said.

Major General Mubdar Hatim al-Dulaimi, commander of all Iraqi army forces in the capital, was killed by a sniper, police sources said. he was shot as he drove through western Baghdad.

As the commander of the 6th Division, among the first and biggest of Iraq's new army divisions formed by U.S. forces as part of their plans for eventual withdrawal, Dulaimi was among the most prominent officers in Iraq's security forces.

Is it me or does this seem strangely reminiscent of the assassination of Ahmed Shah Masood shortly before 9-11? Heads Up !
Posted by: doc || 03/06/2006 17:11 || Comments || Link || E-Mail|| [6483 views] Top|| File under:
Anbar now showing signs of calm
Iraq's western Anbar province, the crucible of the Sunni Muslim insurgency since shortly after the U.S.-led invasion nearly three years ago, is showing signs of calm in recent weeks, and U.S. leaders say cooperation is emerging among once bitter enemies.

Insurgent attacks last week in the province dropped by more than a quarter, U.S. Maj. Gen. Rick Lynch said in a briefing here this week. At the same time, U.S. military and civilian leaders have softened their rhetoric against the largely Sunni insurgents. Rebels once denigrated as "Baathist thugs and killers" are now often described as nationalists.

U.S. Central Command chief Gen. John Abizaid said last week's bombing of a Shiite Muslim shrine - and the reprisal attacks on Sunni Arabs - created a stronger impetus for Sunni-American cooperation.

"There is an improvement in Anbar," Abizaid told The Associated Press on Saturday. "A lot of people in the Sunni community are talking to us, lessening the cycle of violence. Many Sunni leaders are moving forward to take part in the political process."

Abizaid was cautious in ascribing much value to the drop in attacks - from a weekly average of 145 to 104 last week - and other U.S. officials agreed the relative calm was probably temporary.

U.S. military leaders have attributed improving relations in the province to several factors, including a confluence of interests. Americans frequently say Sunni participation in government is key to preventing an Iraqi civil war and the country's breakup. And Sunnis have leaned on Americans to gain leverage in Iraq's feuding political system and protection from Shiite militias.

"Sunnis in, that's the key," Col. Chuck Taylor, deputy commander of a unit rebuilding Iraq's police force, said in an interview at his West Baghdad base.

Taylor and Lynch say American and Iraqi leaders have cultivated dialogue with Sunni imams, tribal sheiks and other leaders. Iraqi Prime Minister Ibrahim al-Jaafari recently dedicated $75 million for reconstruction projects selected by local leaders, who were visited recently by the minister of defense and deputy interior minister.

The conservative province was one of Saddam Hussein's strongholds that violently turned on American troops after what many considered a pivotal event: Soldiers in the U.S. Army's 82nd Airborne fired on demonstrators in Fallujah in April 2003, killing 16 and wounding 65.

The U.S.-led invasion also cost Anbar's Sunnis their privileged status. Many who lost government jobs or military commissions joined the insurgency, which turned the sprawling province into the country's deadliest killing zone for American troops.

A forthcoming book by U.S. Army Lt. Col. Ahmed Hashim, an adviser to Abizaid on the insurgency, says understandable grievances pushed a broad swath of Sunnis to fight the U.S. occupation. The American response - labeling the rebels "dead enders" and dismissing the idea of sharing power with them - exacerbated the war, Hashim says.

"The U.S. military establishment ... has proven again that it has neither the organizational or cultural flexibility to deal with insurgencies," Hashim wrote. He said the military overemphasized the role of former members of Saddam's regime and foreigners in the insurgency.

American leaders have since toned down their rhetoric against Iraq's Sunni insurgents, and there have been admissions that foreign fighters are a tiny minority among the insurgents.

Lynch said the United States wants to make the most of the warming atmosphere by quickly creating jobs and improving infrastructure so the insurgency holds less allure.

Other reasons have been given for the evolution in Anbar, which includes the Sunni rebel hotbeds Ramadi, Fallujah, Haditha, Qaim and others.

One is an apparent slowdown in U.S. Marine offensives that coincided with the arrival of land forces commander Lt. Gen. Peter Chiarelli. Chiarelli has said he favors a "hearts and minds" approach that involves less combat.

His predecessor, Lt. Gen. John R. Vines, oversaw a harsh U.S. counterinsurgency campaign that included regular bombings of Anbar towns along the Syrian border.

Abizaid also credited some of the turnaround to the "depredations of al-Qaida," including mass killings of Iraqi civilians that were alienating Anbar's more moderate insurgents.
Posted by: Dan Darling || 03/06/2006 01:59 || Comments || Link || E-Mail|| [6465 views] Top|| File under:
Ramadi tribesmen claim to have captured 1,600 hard boyz
Iraqi tribesmen have captured 1,700 alleged terrorists of different Arab nationalities in recent days as part of a drive to hunt down gunmen in Ramadi area, 110 km west of Baghdad.

In a report carried on Sunday by the daily al-Sabah, Sheikh Usama al-Jadaan, a Sunni Arab tribal leader, said that tribesmen had captured 1,700 terrorists of Syrian, Jordanian, Yemeni and Algerian nationalities.

Al-Jadaan said the captured men had entered the country to "carry out terrorist plots". "All detainees have been handed over to the intelligence services for interrogation."
Posted by: Dan Darling || 03/06/2006 01:56 || Comments || Link || E-Mail|| [6468 views] Top|| File under:
Hawijah hard boyz turn against Zarqawi
Faced with attacks against their sheikhs and clan members, a number of Sunni tribes from Hawijah -- a rebel bastion in northern
Iraq -- have declared war on Al-Qaeda's frontman in Iraq, Abu Musab al-Zarqawi.

"We shall fight all those who commit such attacks, notably Al-Qaeda," the tribal leaders said in a statement that has been circulating around Hawijah

In the last month-and-a-half, the head of Al-Nuaim tribe, Ibrahim Al-Nuaimi, and one of the heads of the powerful Jubur tribe, Ahmad Mehdi Saleh, have been assassinated in this Sunni rebel bastion, 220 kilometers (137 miles) north of Baghdad.

Khaled Abdel Hussein, a doctor at Hawijah's general hospital, was also killed by armed men who barged into the hospital building and sprayed it with bullets.

General Hatem Khalaf Al-Obaidi, head of the police of nearby Kirkuk, was also gunned down while in the area.

"It is a terror campaign against our leaders," Sheikh Abdel Rahman al-Assai, head of the Obaidi tribe, told AFP.

"We are not going allow them to silence us and do this to us. The resistance opposes the occupation and is an Iraqi affair.

"Terrorists and Takfiris (Sunni extremists) kill, kidnap and terrorise our people. We cannot accept this," he said.

He felt it was legitimate to kill these men as they belong to "Zarqawi and such groups."

Insurgent activity is rife in the area which has earned the nickname of Iraq's Kandahar -- an allusion to the former Taliban stronghold in
Afghanistan.

On February 22, four US soldiers were killed there when their convoy was hit by a roadside bomb.

The tribal leaders said groups linked to Zarqawi were carrying out attacks on the "army, police, oil and gas pipelines and technicians which harms the interests of Iraq."

"We never offered refuge to terrorists. All those who offer shelter to terrorists will be treated like terrorists," their statement added.

"We reject violence and the murders of civilians in the Arab areas."

"These dark forces strike all religious people and their symbols," a local Hawijah council member Hussein Ali al-Jubur told AFP.

Attacks on Iraqi security forces also delays the withdrawal of foreign coalition troops, he noted.

"We are against any action causing losses to our security forces as it weakens them and delays the withdrawal of the occupying forces (coalition forces)," he said.

"Attacks by Zarqawi or others worsen the sorrows of our people, deprive them of electricity, water and fuel," he added.

The call to arms by the tribes was welcomed by General Anwar Hama Rahma, head of the Iraqi military in Kirkuk who offered his full support to their fight against Al-Qaeda insurgents.

The new stand by Sunnis around Hawijah mirrors that to the south in Samarra, where the killing of a key tribal sheikh last October had strained ties between Qaeda fighters and locals, although the sides have since reportedly brokered a truce.

The US military has also reported clashes between nationalist insurgents and Al-Qaeda in Al-Anbar province, considered a bastion of rebel violence.
Posted by: Dan Darling || 03/06/2006 01:55 || Comments || Link || E-Mail|| [6481 views] Top|| File under:
Three killed in attack on Baghdad Sunni mosque
BAGHDAD - Three men guarding a Sunni mosque in Baghdad were shot dead overnight when gunmen, dressed in police commando uniforms, attacked the building, an interior ministry official said on Sunday. Six other guards were wounded in an exchange of gunfire that went on for an hour in the Jihad neighbourhood of west Baghdad, the official added. There was no damage to the mosque.
Meanwhile, one Iraqi soldier was killed and two wounded when a suicide bomber blew up a car at an army checkpoint in Mahmudiya, south of the capital, Saturday night, the official said.
Posted by: Steve White || 03/06/2006 00:00 || Comments || Link || E-Mail|| [6462 views] Top|| File under:
Pressure on Iraq's al-Jaafari Intensifies
Sunni Arab and Kurdish politicians increased pressure Sunday on Shiite Prime Minister Ibrahim al-Jaafari to abandon his bid for a new term, while leaders of Iraq's Shiite majority struggled to overcome growing internal divisions. Despite the squabbling, there were reports the new parliament would be called into session for the first time as early as the end of the week, starting the clock on a 60-day period during which it would have to elect a president and approve a prime minister and Cabinet.

The struggle to form a broad-based governing coalition acceptable to all the country's main groups has been further hampered by the surge in sectarian conflict. Targeted sectarian violence killed at least five people Sunday. Three men died in a gunfight at a Sunni mosque in Baghdad and two relatives of a top Sunni cleric were slain in a drive-by shooting. Sunnis accused death squads allied to the interim government, allegations denied by the Shiite-dominated Interior Ministry.

U.N. envoy to Iraq Ashraf Jehangir Qazi expressed serious concern Sunday about human rights in the country, citing reports of excessive use of force, illegal detention centers and disappearances — many of them the responsibility of insurgents.


Maybe he should discuss that with the hard boyz?

The political turmoil has left a dangerous leadership vacuum as Iraq's armed forces, backed by the U.S. military, battle to contain sectarian violence that has pushed Iraq toward civil war. The Pentagon's top general said Sunday he did not think a full-blown civil conflict would break out, although he acknowledged "anything can happen." "I do not believe it has deep roots. I do not believe that they're on the verge of civil war," Gen. Peter Pace, chairman of the Joint Chiefs of Staff, said on NBC's "Meet the Press."

A day earlier, the commander of the U.S. military's Central Command, Gen. John Abizaid, said sectarian divisiveness had been worsened by the bombing of a revered Shiite shrine in Samarra last month and was a threat to Iraq's stability. During a meeting with Iraqi leaders Saturday, Abizaid urged them to resolve the differences stalling the formation of a government. "The shrine bombing exposed a lot of sectarian fissures that have been apparent for a while, but it was the first time I've seen it move in a direction that was unhelpful to the political process," Abizaid said afterward.

The U.S. government sees a government with participation across Iraq's communities as a key step toward improving security and weakening support for insurgents, which would allow Washington and its allies to lower troop numbers. Under the constitution, the Shiites' United Iraqi Alliance, the largest bloc in parliament, has the first crack at forming a government and chose al-Jaafari as its nominee for prime minister. But the Alliance has too few seats to act alone. And it is facing a drive by Sunni, Kurdish and some secular parties that want to prevent al-Jaafari from continuing at the end of the government, favoring instead current Vice President Adil Abdul-Mahdi. Abdul-Mahdi lost in the Shiite caucus by one vote to al-Jaafari, who won with the support of radical cleric Muqtada al-Sadr. Abdul-Mahdi is backed by Abdul-Aziz al-Hakim, a powerful Shiite leader who is frequently at odds politically with al-Sadr. Both have strong militias behind them. Underlining the divisions within the Alliance, some Shiite leaders are troubled by al-Jaafari's ties to the radical and openly anti-American al-Sadr.

The Sunni Arab minority, meanwhile, blames al-Jaafari for the Shiite militiamen who attacked Sunni mosques and clerics after the Feb. 22 bombing of the shrine in Samarra. More than 500 people died in the violence that followed, according to police and hospitals. Khalaf al-Olayan, a leader of the main Sunni bloc in parliament, said Iraq has gone from "bad to worse" under al-Jaafari. "Al-Jaafari's government failed to solve the chaos that followed the Samarra explosions and did not take any measures to solve the security crisis that could have pushed the country into civil war," he said in comments posted on the Web site of the Iraqi Accordance Front, a Sunni group.

Kurds are angry because they believe al-Jaafari is holding up resolution of their claims to control of the oil-rich city of Kirkuk in northern Iraq. "If al-Jaafari tries to form a government, he will not get any kind of cooperation," said Mahmoud Othman, a leading figure in the Kurdish bloc. President Jalal Talabani, also a Kurd, was one of the first to publicly initiate the dump-Jaafari movement, calling for a candidate who could build consensus.

Two lawmakers from al-Jaafari's Dawa Party hinted Saturday that they got an endorsement for their leader during a meeting with Grand Ayatollah Ali al-Sistani, Iraq's most influential Shiite cleric. But a senior al-Sistani aide, speaking on condition of anonymity because of the sensitivity of the dispute, said Sunday that the spiritual leader indirectly suggested al-Jaafari step aside.

Sectarian attacks remained a problem. Gunmen stormed a Sunni mosque in west Baghdad early Sunday, killing three people in a 25-minute gunbattle. Witnesses said U.S. helicopters hovered above the exchange of fire and U.S. troops forces moved in to stop the fighting and remove casualties. Iraqi police and mosque officials said commandos from the Interior Ministry staged the attack. Later, the office of one of the country's top Sunni leaders said one of his nephews and a cousin were killed by gunmen in another part of west Baghdad. The Interior Ministry denied involvement in either attack.

Sunni and Shiite clerics jointly appealed for an end to the violence and called for Muslim unity and the protection of religious sites. "Extinguish the flames of the sectarian treachery. Every drop of blood shed is a waste," said the statement by followers of al-Sadr and members of the Sunni Endowment, a government agency responsible for Sunni mosques and shrines.
Posted by: lotp || 03/06/2006 00:00 || Comments || Link || E-Mail|| [6460 views] Top|| File under:
Israel-Palestine-Jordan
Palestinians Vote to Strip Abbas of Powers



Hamas takes charge - also confirms the IAF air strike in another post....


Hamas headed into a full-blown confrontation with Palestinian President Mahmoud Abbas on Monday, voting to strip him of powers he was hastily awarded by his Fatah Party in the last session of the outgoing parliament.

In Gaza City, an Israeli missile strike killed two Islamic Jihad militants and three bystanders, including two young boys.

The Hamas-Fatah conflict has been simmering since Hamas swept Fatah out of office in January parliamentary elections, ending four decades of unchallenged rule by the party of the late Yasser Arafat.

Hamas has 74 seats in the new parliament and Fatah just 45, and the first order of business for Hamas was to cancel the powers the outgoing parliament gave to Abbas, the Fatah leader, authorizing him to cancel laws passed by the new parliament and appointing Fatah officials to key positions.

In the West Bank administrative capital of Ramallah, Fatah delegates walked out, accusing Hamas of twisting the rules to weaken Abbas' authority.

About 15 Fatah gunmen marched on parliament in Gaza City, firing into the air. The gunmen eventually headed to a Fatah meeting, where they demanded their party stay out of the government Hamas is setting up and threatened to kill any Fatah official who joined.

With its absolute majority, Hamas can set up a government by itself, but Hamas leaders prefer to bring in other parties, partly to deflect international criticism and threatened economic sanctions because of Hamas' record of violence and refusal to recognize Israel.

Israel, which considers Hamas a terror group, refuses to allow its members of parliament to travel from Gaza to the West Bank, so the two buildings were linked by teleconferencing equipment to allow the session to take place.

Hamas easily passed legislation to rescind Abbas' new powers, but some experts said Abbas has the authority to cancel Monday's resolution, perpetuating the standoff.

In a statement, Fatah complained the Hamas action "undermines the basis of dialogue and partnership in any institution with Hamas." A Fatah legislator said Monday's decisions would be appealed to the Palestinian Supreme Court.

Hamas lawmaker Mushir Masri ridiculed the Fatah reaction. "It is obvious that some people until now have not understood the rules of the democratic game," he said.

Abbas was elected president of the Palestinian Authority in January and his term has three years to run, regardless of the makeup of parliament.

Though Abbas is seen as a moderate and remains in power, Israel has reacted to the Hamas victory by cutting off transfer of vital tax money to the Palestinian Authority, charging that it is now controlled by terrorists.

As the parliament was wrapping up its session, the Israeli air force targeted an ice cream truck in Gaza City, killing two Islamic Jihad militants and three bystanders, two of them children, the military and Palestinian officials said.


Posted by: Frank G || 03/06/2006 16:55 || Comments || Link || E-Mail|| [6472 views] Top|| File under:
Palestinian missiles for first time hit Israeli infrastructure



Lucky once - consequences should smash them

Palestinian gunners have succeeded in striking Israeli strategic sites with indigenous missiles.

Officials said military and police commanders have concluded that Palestinian insurgents based in the Gaza Strip seek to destroy the Rutenberg power station south of Ashkelon. The commanders said insurgency groups such as Islamic Jihad and Fatah have been firing Kassam-class, short-range missiles supplied by Hamas to knock out the second largest electricity generator in the country.

Rutenberg supplies about 25 percent of the electricity needs of Israel. On March 3, at least one Kassam missile struck the facility but did not cause significant damage.
"The missile strike was a major achievement for the terrorists," an official said. "They now know they could strike strategic sites around Ashkelon and this is all they will be focusing on."

Islamic Jihad has used weapons based on the Hamas-designed Kassam-class short-range missile to strike Israeli strategic facilities in the Ashkelon area. The facilities include an oil terminal, power station, water desalination facility and port.

Ashkelon also contains an oil terminal with pipelines that link to the Israeli ports of Eilat, Ashdod and Haifa. The industrial zone south of the city also houses a seawater reverse osmosis plant designed to desalinate 100 million cubic meters of water per year, or 15 percent of the nation's demands. On March 3, Islamic Jihad claimed responsibility for a Kassam missile attack that struck an unidentified strategic facility south of Ashkelon. An Israeli employee was injured and the facility was slightly damaged.

Israeli sources said that for the first time the Kassam landed in the facility. They said the employees were ordered to enter a bunker.

Islamic Jihad has reported the development and production of extended-range Kassam-class missiles. A statement in February said Jihad's new missile, termed Quds 101, contained a TNT warhead and could reach a distance of between 13 and 16 kilometers. The missile was said to measure 2.3 meters.

But Israeli officials said the latest Palestinian missiles do not contain significant enhancements. They said the main difference was that the new missiles were better constructed.

"We do not see any change in the Kassam rockets fired at the area, compared to the previous rockets, neither in their range nor in their capabilities," Col. Efraim Mor, commander of the regional police, said.

Officials said the Kassams that struck the Ashkelon area were fired from the northern Gaza Strip. They acknowledged that Israeli artillery retaliation has been ineffective.

Defense Minister Shaul Mofaz has held discussions with military commanders on the Kassam threat to the Ashkelon area. Officials said the commanders raised the prospect that a missile could knock out the power station, which supplies about a quarter of the nation's electricity.

Other scenarios discussed was a Kassam strike that could damage the oil pipelines that link Ashkelon with the Israeli ports of Eilat, Ashdod and Haifa. Ashkelon also contains a seawater reverse osmosis plant designed to desalinate 100 million cubic meters of water per year, or 15 percent of the nation's demands. Initial operations began in August 2005.

Posted by: Frank G || 03/06/2006 16:52 || Comments || Link || E-Mail|| [6481 views] Top|| File under:
Senior Islamic Jihad operative in Gaza killed in IAF airstrike
The IDF confirmed Monday evening that a missile fired by the IAF had hit the car of an Islamic Jihad operative in Gaza. Security officials said that the target of the attack was Munir Abu Suker, a senior Islamic Jihad commander involved in bomb attacks against security forces and in the firing of Kassam rockets at Israeli civilian targets. He was also involved in smuggling weapons and operatives back and forth between Gaza and Sinai in order to facilitate their crossing into Israel to launch terror attacks. Among those Abu Suker was involved with smuggling were suicide bombers, whom he smuggled into Sinai so that they could cross into Israel and carry out attacks.

Abu Suker, 30, was riding in the car that was targeted together with Iyad Abu Shaouf, also an Islamic Jihad member. Both men were killed and, according to Palestinians, another two bystanders were killed and seven were wounded. Doctors said two of the wounded were children.

The attack occurred in the Sajaya neighborhood in northern Gaza City. Witnesses said that the car was traveling when the explosion went off. An angry mob gathered outside Gaza City's Shifa Hospital, where the bodies were taken.
In recent months, the Islamic Jihad has been behind the majority of Kassam rocket attacks launched from Gaza toward Israeli targets.

DEBKA sez: Four Jihad Islami operatives killed in Israeli airstrike against their car in Gaza Sejaiya district. They included operational commanders Ashraf Shalouf and Muneir Suqar. Seven people were injured. Three Qassam missiles fired from Gaza into Israel earlier Monday, 5 Sunday. An Israeli soldier was injured in shootout with armed Palestinians in West Bank hotbed of Nablus while arresting terrorist suspects.
Posted by: Steve || 03/06/2006 11:35 || Comments || Link || E-Mail|| [6483 views] Top|| File under:
Two Paleo Youths Go Boom
Palestinian sources reported Monday afternoon that two youths were killed in an explosion that occurred near the al-Bureij refugee camp in the central Gaza Strip. The casualties were identified as two brothers, 14-year-old Alam Abu-Saud and 15-year-old Nidal Abu-Saud. The two were apparently handling an explosive device, inside a car or next to it.

"Hey, what does this wire do?"

IDF officials said that the army had nothing to do with the blast.

At first, the Palestinians assumed that the blast was the result of an IDF targeted killing launched in response to the large number of Qassam rockets fired at Istael in the past few days. Later, it was proven beyond any doubt that the two were playing with an explosive device near their homes. However, Palestinian sources still blamed Israel, charging that an IDF shell or a bomb placed by soldiers in the area caused the blast. Palestinian police are also looking into the possibility the explosion was a result of a device placed by Palestinians who planned an attack in Israel. Five rockets were launched toward the western Negev on Sunday, and on Friday the Islamic Jihad fired a rocket that hit a strategic facility in southern Israel.

Members of various Palestinian groups have been killed in the past on several occasions in "work accidents" while handling explosives. Last week, a commander in the Islamic Jihad's al-Quds Brigades was killed after his vehicle exploded.
The IDF has strongly denied any Israeli involvement in the explosion.
Posted by: || 03/06/2006 09:46 || Comments || Link || E-Mail|| [6462 views] Top|| File under:
Jordanians have thwarted al-Qaeda attack
Jordanian intelligence blocked a terrorist attack by Al-Qaeda, according to Defense Minister Shaul Mofaz, highlighting the increase threat of international terrorism specifically in the Middle East, including Israel.

During a Knesset meeting on Sunday, Mofaz said there are still 13 active terror warnings in Israel and that the Karni border crossing in with southern Gaza has been closed as a direct result of a specific warning of attack on the site itself.

Mofaz added that the Palestinian Authority has repeatedly refused an IDF offer to reroute the transfer of goods for humanitarian aid, causing undue hardship to residents of Gaza for political purposes.

As a result of increased shootings and stabbings along the border and in Yesha, Mofaz has also increased the number of military and police personnel.
Posted by: Dan Darling || 03/06/2006 01:06 || Comments || Link || E-Mail|| [6476 views] Top|| File under:
Hamas pretends to throw Zawahiri under the bus
In which Hamas pulls out the moderate card...

Hamas officials shrugged off the support offered by al-Qaida's No. 2 leader, saying Sunday the Palestinian militant group has a different ideology than the terror network and won election through a moderate approach to Islam. A Hamas official in Gaza, speaking on condition of anonymity because the movement did not want to formally respond to al-Zawahri's support, said: "Hamas believes that Islam is completely different to the ideology of Mr. al-Zawahri. Our battle is against the Israeli occupation and our only concern is to restore our rights and serve our people. We have no links with any group or element outside Palestine," the official said. Mahmoud Zahar, a Hamas leader, told Al-Jazeera his group was elected through its moderate approach to Islam, which did not compare to al-Qaida's exclusionary tactics. "We are not a movement that labels people infidels or that abandons them. We are a movement that lives the realities of the people and that uses wisdom ... to turn them to Islam," he said. "When Hamas entered parliament, it did so under the slogan: Islam is the solution. When the people decided to vote for it, they believed that Islam can solve their economic, social and political problems as well their military battles against the occupation."

Which is essentially the message Zawahiri was imparting.

He said Hamas has proved through its good behavior and its resistance to the occupation "that it is fit to be the leader of this street."
Posted by: Seafarious || 03/06/2006 00:00 || Comments || Link || E-Mail|| [6470 views] Top|| File under:
Palestinian militants briefly control Ministry of Education in Gaza
Palestinian militants Sunday took over the Ministry of Education building in the city of Deir El-Balah. The gunmen, who are followers of Hamas Fatah, demanded the Palestinian Authority to provide them with jobs, Palestinian sources said. The armed men said they represent about 300 Palestinian activists searching for jobs. Palestinian authorities did not keep up their promises of employing them in its institutions. Palestinian Minister of Economy Mazen Sonokrot said the Palestinian leadership suffers greatly from a bad financial situation which prevents it from paying February salaries to employees. Salaries were postponed for two weeks until funds are made available.
Posted by: Seafarious || 03/06/2006 00:00 || Comments || Link || E-Mail|| [6462 views] Top|| File under:
Southeast Asia
JI secures tactical alliance with NPA
Philippine Army (PA) soldiers at the forefront of the war against terrorism in Mindanao have tightened security after receiving unverified information that a tactical alliance has been forged between Jemaah Islamiyah-linked groups and the communist New People's Army (NPA).

Task Force Davao and Police Regional Office XI tighten the security measures in the cities of Panabo, Tagum and Davao in a wake of reports that this alleged alliance raises the possibility of attacks on government and military installations.

However, field unit commanders dismissed this report as "a very remote possibility".

But whether this tactical alliance is true or not, the area command of the Armed Forces of the Philippines' (AFP's) Southern, Northern and Northeastern Mindanao Fourth Infantry (Diamond) Division chief, Major General Cardozo M. Luna, said it will not lower its guard against any terrorist groups.

"Your AFP is prepared for any threat against the peace of our country," said Luna, who frequently conducts on the spot inspection to all his unit field commanders in the southern part of Mindanao.
Posted by: Dan Darling || 03/06/2006 01:34 || Comments || Link || E-Mail|| [6464 views] Top|| File under:
Top using couriers to evade capture
NOTORIOUS Bali bombing mastermind Noordin Mohammed Top has been using couriers to deliver messages to members of his terror organisation and avoid detection while he hides out in Indonesia.

Top, who is one of Asia's most wanted terrorists, has been lying low trying to avoid alerting the police dragnet that has been closing in around him, according to Australian Federal Police Commissioner Mick Keelty.

Mr Keelty, who was in Indonesia last week for a terrorism conference, said the terror strategist had "gone to ground".

"To minimise exposing himself in public, he has been using human couriers and safe houses," Mr Keelty said.

On the run since the first Bali bombings in 2002, which killed 88 Australians, Top has been accused of involvement in a string of terror attacks across Indonesia including the Bali bombings, the blasts at Jakarta's Marriott hotel and the bombing of the Australian embassy.

He was added last month to the FBI's most-wanted list and alerts were sent out "seeking information" over his connection to terrorist activities.

Indonesian counter-terrorism officers have been steadily closing in on Top, one of the most senior members of the al-Qa'ida-linked Jemaah Islamiah, since the death late last year of his Malaysian compatriot, bombmaker Azahari bin Husin.

About 30 AFP officers are working with the Indonesian police in the hunt for Top. They have also been looking for former JI leaders Dulmatin and Umar Patek, who are hiding in the southern Philippines and are believed to be operating with the militant Filipino group Abu Sayyaf.

Security experts believe Dulmatin and Patek are less concerned than Top about using telecommunications equipment, and have been using satellite phones to stay in touch with fellow extremists in Indonesia and Malaysia.

Indonesian police have swooped in the past two months on a network of suspected JI militants who are believed to have been close to Top or to have helped him evade capture.

The Indonesian army's intelligence officers have been interrogating the suspects, and are understood to have gleaned valuable information about Top's movements.

It is understood the Indonesian police have also finished downloading laptops that were discovered after the death of Azahari in his Indonesian hideout late last year.

Since Azahari's death and Top's disappearance, JI has morphed into a series of independent terrorist cells, intelligence officials told Indonesian parliamentarians in a secret briefing last week.
Posted by: Dan Darling || 03/06/2006 01:33 || Comments || Link || E-Mail|| [6462 views] Top|| File under:
Syria-Lebanon-Iran
Ahmadinajad: Islam to rule the world in a few years
okay, it's TASS saying this.


Islam will soon be the domineering force in the world, placing first in the number of its followers among all other religions. Iranian President Mahmoud Ahmadinejad expressed this confidence here at the end of his state visit to Malaysia.

Following a meeting with Sultan Jamalullail I, the supreme head of the federation of nine states where Islam was proclaimed the state religion, he pontificated: "The world will be in the hands of Islam over the next few years."

According to the president, history "convincingly shows the force of the Islamic religion, aimed not at quashing other peoples, but at serving peace and quietude".


Posted by: lotp || 03/06/2006 15:57 || Comments || Link || E-Mail|| [6496 views] Top|| File under:
Iran leader tells security forces to maintain internal "order"
Tehran, Iran, Mar. 06 – Iran's Supreme Leader Ayatollah Ali Khamenei told top commanders of the State Security Forces on Monday that maintaining "order" inside the country was required to display the Islamic Republic's strength.

Interesting, worried about the people getting out of control, is he?

"Maintaining order inside the country will display the strength of the Islamic Republic", Khamenei told senior police commanders in Tehran, the state-run news agency ISNA reported. The security forces commanders discussed in the meeting their plans to maintain "national security" over the next 12 months.

Khamenei recently appointed Interior Minister Mostafa Pour-Mohammadi as the Acting Commander in Chief of the State Security Forces giving the radical Shiite cleric with a background in the notorious Intelligence Ministry complete control over the vast police force of the Islamic Republic.
Posted by: Steve || 03/06/2006 12:46 || Comments || Link || E-Mail|| [6472 views] Top|| File under:
Teheran park 'cleansed' of traces from nuclear site
The Ents are gonna be pissed about this one.

Iran's Revolutionary Guards have taken the extraordinary step of cutting down thousands of trees in Teheran to prevent United Nations inspectors from finding traces of enriched uranium from a top-secret nuclear plant.

News of last month's cleansing operation comes as the International Atomic Energy Agency's 35-member board meets in Vienna today to decide whether Iran should be reported to the United Nations Security Council for failing to comply with its obligations under the Nuclear Non-Proliferation Treaty.


Dr Mohamed ElBaradei: scathing report on Iran
According to western intelligence sources, more than 7,000 trees which may have contained incriminating nuclear traces have been lost in a popular parkland area in the city near the Lavizan atomic research centre.

At today's meeting Dr Mohamed ElBaradei, the IAEA head, is expected to deliver a scathing report on Iran's nuclear programme, which Teheran insists is aimed solely at developing an indigenous nuclear power industry.

But Dr ElBaradei will inform the board that he is not in a position to assert that the nuclear programme is "entirely peaceful", and blames Teheran for its lack of "transparency" over its nuclear programme. His report will add to the suspicions of western governments that Iran has a clandestine programme to develop nuclear weapons.

Iran threatened to begin large-scale uranium enrichment if the IAEA formally refers it the Security Council. The Islamic republic's top nuclear negotiator Ali Larijani told a press conference: "Research and development is in our national interest and Iran will not go back on that. If they (America and allies) want to use force, we will pursue our own path.

One of the IAEA's key concerns has been the government's conduct over the Lavizan complex. The IAEA only became aware of its existence after Iranian exiles provided details of its location at a military base in Teheran in 2003.

Iran was accused of using the facility to conduct research into nuclear enrichment, and Israeli military officials claimed that the prototypes of four nuclear warheads were also stored at the site.

Western intelligence officials believe the site was deliberately situated in a major population area to make it more difficult for the United States and Israel, which are determined to prevent Iran developing nuclear weapons, from carrying out pre-emptive air strikes.

The Iranians responded to the exiles' disclosure by razing the complex in 2004 before IAEA inspectors could conduct a full investigation.

To ensure that no incriminating traces of nuclear activity were found, they even ploughed the site and removed six inches of topsoil.

Despite these efforts, IAEA inspectors still found traces of enriched uranium in soil collected from the site. Intelligence officials concluded that the traces came from nuclear equipment acquired from Dr A Q Khan, the "father" of Pakistan's nuclear bomb.

Recent tests in the area by scientists working for the Atomic Energy Agency of Iran (AEOI) showed unusually high concentrations of uranium contamination in the leaves and branches of trees surrounding the site. The scientists unanimously recommended that preparations should be made in case IAEA inspectors decided to conduct further visits.

The order to cut down the trees was given by Mohamed Baker Khalibaf, the mayor of Teheran, who is close to President Mahmoud Ahmadnijehad. The official explanation for the destruction of the trees was to create a national park.

"The destruction of the trees is yet another example of the measures the Iranians are prepared to take to conceal the true nature of the nuclear programme," said a senior western official.

"But after three years of deliberately trying to conceal their activities from the IAEA, none of the member states is prepared to give them the benefit of the doubt."


Posted by: lotp || 03/06/2006 09:26 || Comments || Link || E-Mail|| [6464 views] Top|| File under:
Who's in the News
124
[untagged]
1
al-Qaeda
Bookmark
E-Mail Me
The Classics
The O Club
Rantburg Store
The Bloids
The Never-ending Story
Thugburg
Gulf War I
The Way We Were
Bio
Merry-Go-Blog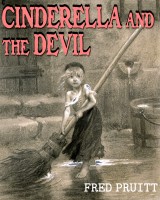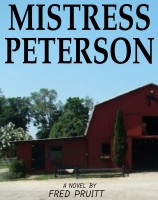 On Sale now!


A multi-volume chronology and reference guide set detailing three years of the Mexican Drug War between 2010 and 2012.

Rantburg.com and borderlandbeat.com correspondent and author Chris Covert presents his first non-fiction work detailing the drug and gang related violence in Mexico.

Chris gives us Mexican press dispatches of drug and gang war violence over three years, presented in a multi volume set intended to chronicle the death, violence and mayhem which has dominated Mexico for six years.
Click here for more information


Meet the Mods
In no particular order...


Steve White
Seafarious
Pappy
lotp
Scooter McGruder
john frum
tu3031
badanov
sherry
ryuge
GolfBravoUSMC
Bright Pebbles
trailing wife
Gloria
Fred
Besoeker
Glenmore
Frank G
3dc
Skidmark
Alaska Paul



Better than the average link...



Rantburg was assembled from recycled algorithms in the United States of America. No trees were destroyed in the production of this weblog. We did hurt some, though. Sorry.
3.237.16.210

Help keep the Burg running! Paypal: