Afghanistan
Air strike kills 8 militants in northern Afghan town: Official
(Xinhua) -- Eight anti-government

Death Eaters

were killed as NATO-led troops raided their hideout on Thursday in Samangan province, 215 km north of capital city Kabul, provincial police chief Abdul Razaq Yalkhani said Friday.


By this time next week they'll have been a wedding party on a fluffy bunny farm run by one of Karzai's antique relatives.


"The aircraft of international troops targeted a hideout of Talibs in Daraisuf Payan district, leaving eight rebels dead on Thursday night," Yalkhani told Xinhua.

Talibs fighting Afghan and NATO-led troops have yet to make comment.
Posted by: Fred || 03/12/2011 00:00 || Comments || Link || E-Mail|| [6463 views] Top|| File under: Taliban
Kunduz Police Chief Killed in Suicide Attack
[Tolo News] Abdul Rahman Sayedkhili, police chief of Kunduz province was killed in a

suicide kaboom

late Thursday, officials said.

The incident happened at 8:15 pm local time in a bazaar in northern Kunduz province when Mr Saydekhili was on his way home and a

jacket wallah

went kaboom!"

, Lal Mohammad Ahmadzai, a

front man

for 303 Pamir Zone in Kunduz told TOLOnews.

Four bodyguards of Mr Sayedkhilli were also killed in the incident, he added.

Mr Ahmadzai said some other people were

maimed

in the incident but there is no exact information.

It is not yet clear if any civilians were hurt in the incident.

Previously

snuffies

have targeted some other provincial officials in the province.

Kunduz was among the insecure provinces of the north, but it was recently declared as "cleared of insurgency".

Kunduz is bordred by the relatively peaceful province of Takhar.

As the security transition process to Afghan lead is approaching,

hard boyz

are trying to carry out more attacks in the volatile regions.
Posted by: Fred || 03/12/2011 00:00 || Comments || Link || E-Mail|| [6463 views] Top|| File under: Taliban
Africa Horn
11 Indian hostages freed by Somali pirates
(Xinhua) -- India said Thursday that 11 Indians captured along with their ship were finally released by
Somali pirates Wednesday, after being held hostage for nearly a year.

"The sailors on ship RAK Africana were picked up by a Spanish naval ship in vicinity, (They are) safe," Indian Foreign Secretary Nirupama Rao wrote on Twitter, adding the negotiations for their release were "delicate" and "prolonged".

RAK Africana, registered in Saint Vincent and the Grenadines, was hijacked by the Somali pirates on April 11, 2010, about 280 nautical miles west of Seychelles and 23 crew members, including 11 Indians, were taken hostage.
And, per EU NAVFOR...a special surprise ending:

On the morning of 9 March, marine authorities received a distress call from the MV ARAK AFRIKANA stating that they were taking on large amounts of water due to what was described as a 'hole in the hull'. The vessel had been released from pirate control only hours earlier.

The EU NAVFOR warship SPS CANARIAS was immediately sent to assist the stricken vessel and was later joined by the Italian warship ITS ZEFFIRO which arrived first and carried out the rescue operation. The master of the vessel stated that the ship would probably sink in about 5 hours. 25 crewmembers abandoned the RAK AFRIKANA and took to the lifeboats. The crew were rescued by Rigid-Hulled Inflatable Boat (RHIB) from the Italian warship shortly afterward. The SPS CANARIAS resumed her Counter-Piracy duties once the situation was resolved.

The RAK AFRIKANA was pirated on 11 April 2010. There is no information on the cause of the damage that led to the distress call. The rescued crew members are reported to be in satisfactory condition considering that they have been held captive for the last 332 days. It is not known if the RAK AFRIKANA is still afloat at this time.

Posted by: Fred || 03/12/2011 00:00 || Comments || Link || E-Mail|| [6462 views] Top|| File under: Pirates
Africa North
Arab League asks for no-fly zone
The 22-member organization, which held a foreign ministers' meeting Saturday in Cairo, can't impose a no-fly zone itself. But its approval gives the U.S. and other Western powers crucial regional backing they say they need before doing so.

The Obama administration has said a no-fly zone may have limited impact, and the international community is divided over the issue.


Keep "tightening that noose", Barry...
Posted by: tu3031 || 03/12/2011 13:12 || Comments || Link || E-Mail|| [6478 views] Top|| File under:
US & allies "tightening lips noose" around Gaddafi: Obama
[Al Arabiya] President Barack B.O. Obama said on Friday the United States and its allies are slowly "tightening the noose" around Libyan
leader Muammar Qadaffy


... an Arab institution for 42 years ...


and that a no-fly zone is still an option for pressuring him.

Obama, accused by some critics of reacting too slowly to the rebellion in Libya, said he believes international sanctions, an arms embargo and other measures are having an impact and that all other options remain on the table.

"Across the board we are slowly tightening the noose on Qadaffy. He is more and more isolated internationally, both through sanctions as well as an arms embargo," Obama said.

Obama said developments in Libya on the ground have to be watched closely and decisions about potential actions need to be made on a case-by-case basis.

He said the world had a duty to prevent a repeat of the atrocities in the Balkans during the 1990s. Developments on the ground in Libya must be watched closely and decisions about potential actions made on a case-by-case basis, he said.

Obama said he has been in close contact with Middle East leaders amid ongoing unrest in the region and emphasizes to them the need to reform and to allow peaceful protests.

"I've had a fairly consistent message to all of them. Number one, the United States believes in the right of peaceful protests and the ability of ordinary people to express their grievances to their government," Obama said at a news conference.

"It is in the interest of the entire region to reform itself," he added.
More forceful intervention
Critics are pushing for more forceful intervention, including direct military aid to outgunned rebel groups made up of enthusiastic but ill-trained civilians and rogue soldiers.

The latest appeal for action came from former President Bill Clinton, who said the United States should enforce a "no-fly zone" over Libya to allow a fair fight between

beturbanned goons

and troops loyal to Qadaffy.

"I wouldn't do it if they hadn't asked, but if the (insurgent) leaders are on television pleading for it, I think that we should do it," Clinton told a conference in New York late on Thursday.

U.S. Secretary of State
Hillary Clinton,
... sometimes described as the Smartest Woman in the World and at other times as Mrs. Bill, never as Another Hamilton Fish ...
the former president's wife, has emphasized the need for U.N. approval for any intervention in Libya.

Obama said a no-fly zone will be discussed by NATO next Tuesday but any U.S. military involvement must be carefully considered.

"Any time I send the United States forces into a potentially hostile situation, there are risks involved and there are consequences and it is my job as president to make sure that we have considered all those risks," Obama said.

Secretary of State Clinton is due to meet next week with representatives of the Libyan opposition. Obama said a U.S. official will be assigned to interact with the Libyan opposition and determine ways the United States can assist it.

Obama sidestepped a question on whether it would be acceptable for the United States for Qadaffy to stay in power, repeating his position that the long-time Libyan leader should give up power.
Posted by: Fred || 03/12/2011 00:00 || Comments || Link || E-Mail|| [6462 views] Top|| File under:
Pressure mounts on Obama to enforce no-fly zone over Libya
(Xinhua) -- Pressure is mounting on U.S. President Barack B.O. Obama to enforce a no-fly zone over the violence-torn Libya. Calls have come from a number of directions: 2008 presidential candidate Sen.
John Maverick McCain
... the Senator-for-Life from Arizona, former presidential candidate and even more former foot soldier in the Reagan Revolution...
continued his push for U.S. intervention. From within Obama's own party, Senate Foreign Relations Committee Chairman John I was in Vietnam, you know Kerry
... the Senate's current foreign policy expert, filling the empty wingtips of Joe Biden...
on Sunday called for the bombing of Libya's airstrips. And the Organization of the Islamic Conference


OIC is an international organisation with a permanent delegation to the UN, with 57 member states. It represents all countries (as opposed to only Arab countries making up the Aräb League) with substantial Moslem populations except those member countries block from joining. These include India, which has more Mohammedans than does Pakistain, whose membership is vetoed by Pakistain...


called on the

United Nations, aka the Oyster Bay Chowder and Marching Society

Tuesday to enforce a no-fly zone over the restive North African country, according to the group's official website.

In response, the White House has reiterated several times that the option remains on the table, although the administration has emphasized that it is not ready to jump headlong into any military commitments without careful consideration.

The administration has also vowed that it would not act alone -- Secretary of State
Hillary Clinton
... sometimes described as the Smartest Woman in the World and at other times as Mrs. Bill, never as Another Daniel Webster ...
on Tuesday told Sky News that any U.S. military involvement would have to be multilateral.

Obama on Wednesday held a principals committee meeting in which the issue was discussed, but White House Press Secretary Jay Carney said that no decision would be made during the talks.

"This is not a decision meeting," Carney said Wednesday at a press briefing. "It's obviously one in which the events that are evolving in Libya will be reviewed and discussed and the variety of options that we have already taken and are implementing will be discussed, as well as the options that remain on the table."

George Friedman, CEO of global intelligence company Stratfor, noted in a recent article that enforcing a no-fly zone would present a number of hurdles, including problems locating the air defenses that would have to be bombarded before the zone could be established.

"Collecting intelligence on air defenses is not as easy as it might appear," he said. "The opposition and thieves have managed to capture heavy weapons and armored vehicles, meaning that air defense assets are on the move and under uncertain control."

U.S. intervention could also re-enforce the already negative opinions that many in the region harbor for the United States. Since his election, Obama has made an effort to reach out to the Arab world in a bid to heal wounds caused by the U.S. wars in Iraq and Afghanistan. Those would remain open, and even more U.S. military involvement could send the wrong message, some experts said.

At present, Obama is trying to strike a balance between two sides: On one side, neoconservatives and liberal hawks are calling for intervention because they say it will benefit rebels in the short term. On the other side, those against intervention harbor concerns that it might in the long run undermine the legitimacy of protesters, said Malou Innocent, a foreign policy analyst at the Cato Institute.
Posted by: Fred || 03/12/2011 00:00 || Comments || Link || E-Mail|| [6469 views] Top|| File under:
Libyan government claims to regain Bin Jawad, Ras Lanuf
(Xinhua) -- The Libyan government troops has gained the control of east cities of Bin Jawad and Ras Lanuf, a senior diplomat said at a regular news briefing on Thursday night.

"The army has completely controlled the situation in Bin Jawad and Ras Lanuf," the Under Secretary of State of Foreign Affairs Khalid Kliba said, adding the army is collecting some weapons and ammunition captured by anti-government

Islamic exemplar

s, including some tanks.

Khalid said all the oil installations in the east port of Ras Lanuf is "safe and under guard."

The government troops and anti-government forces have engaged in fierce battles along the main coastal highway in the past few days.

Meanwhile,


...back at the shattered spaceship...


talking about

La Belle France

's recognition of the rebel National Libyan Council as 'legitimate representative' of the Libyan people, the official said the Libyan government is still waiting for official statement from

La Belle France

and has been considering "all options in response."



La Belle France

was the first country to recognize the national council and said it would exchange ambassadors between

Gay Paree

and Benghazi, the eastern Libyan city being held by rebels.

Besides, the country's newly-appointed Justice Minister Mohamed Amhamad al-Qamoudy said at the same briefing that his ministry is ready for organizing a special committee to find out who is responsible for the heavy looting and other crimes amid the unrest since Feb. 16, which have caused huge damage to foreign companies and the Libyan people.

"It is still too early to say who is responsible," Qamoudy said. Many Libyan officials have blamed the armed

forces of Evil

for the crimes.

The minister also said some 14,000 prisoners have

beat feet

since the country plunged in turmoil, and he stressed that the judicial system is still working.
Posted by: Fred || 03/12/2011 00:00 || Comments || Link || E-Mail|| [6461 views] Top|| File under:
Libya: the regime wants to recover the East, the EU asks Gaddafi to leave
[Ennahar] Forces loyal to Muammar Qadaffy threatened Friday to move into eastern Libya in the hands of

Death Eater

s, when European leaders called the Libyan leader to resign "without delay".

"The current leadership (of Libya) must relinquish power without delay," said EU President Herman Van Rompuy after an extraordinary meeting in Brussels.

EU leaders called the National Transitional Council of the Opposition (CNT) interlocutor "legitimate" and "trustworthy".

They also decided to consider "all options" available to "protect civilians", provided there is a "clear" legal basis and support in the region.

But German Chancellor Angela Merkel said to be "fundamentally skeptical" about a military commitment now.

The president of the EU stressed that Libya was "on the brink of civil war," condemning on behalf of 27 European countries violence against civilians.

United States Secretary of State
Hillary Clinton
... sometimes described as the Smartest Woman in the World and at other times as Mrs. Bill, never as Another Jeremiah S. Black ...
announced that a plan to establish a possible no-fly zone would be presented March 15 at NATO.

The European Union,

the vaporous Arab League

and African Union will also hold a tripartite summit in the Libyan crisis "in the coming weeks," said French President Nicolas Sarkozy.
Posted by: Fred || 03/12/2011 00:00 || Comments || Link || E-Mail|| [6463 views] Top|| File under:
GCC blasts Qaddafi govt as 'illegitimate'
[Arab News] The six members of the Gulf Cooperation Council (GCC) stressed on Thursday that the Libyan regime of Muammar Qadaffy is illegitimate and that contacts should be initiated with the rebels.

"The (GCC) foreign ministers council stresses that the existing Libyan regime is illegitimate and calls for the need to initiate contacts with the interim national council," a statement said following a GCC foreign ministers' meeting in Riyadh. The alliance urged Arab League foreign ministers, who are due to meet in Cairo on Saturday, "to shoulder their responsibilities in taking necessary measures to stop the bloodshed."

The council condemned Qadaffy's use of heavy weapons and foreign mercenaries to kill innocent civilians as criminal acts. It accused Qadaffy of violating human rights


... which are not the same thing as individual rights, mind you...


and the international law.

The bloc vowed to deal "decisively" with threats to any member's security.

"The GCC believes that any threat to the security of any member state harms the security of all states and will be dealt with decisively and immediately, without hesitation," they said in a statement read out at the end of a meeting in Riyadh.

"The GCC states and peoples totally reject any attempts for foreign interference in its affairs and declare they will firmly curb those trying to foment sectarian rift," said the statement issued after the foreign ministers' one-day meeting.

French President Nicolas Sarkozy favors Arclight airstrikes on Qadaffy's command base, a source said Thursday, as

La Belle France

became the first country to formally embrace Libya's rebels. At an EU summit he will propose "striking an extremely limited number of points which are the source of the most deadly operations" by Qadaffy's forces, said a source close to discussions, who asked not to be named.

The three sites being considered are Qadaffy's Bab Al-Azizia command headquarters in Tripoli, a military air base in Sirte, east of Tripoli and another in Sebha in the south, the source added.
Posted by: Fred || 03/12/2011 00:00 || Comments || Link || E-Mail|| [6463 views] Top|| File under:
Obama: world has obligation to prevent Libya massacre
[Ma'an] US President Barack B.O. Obama said Friday the world had an "obligation" to ensure that there was not any massacre of civilians in Libya similar to past purges in Bosnia and Rwanda.


... but that obligation doesn't extend as far as giving them guns and ammunition to defend themselves.
Posted by: Fred || 03/12/2011 00:00 || Comments || Link || E-Mail|| [6467 views] Top|| File under:
Gadhafi son says victory in sight
[Ma'an] Libyan leader Moammar Gadhafi's son Seif al-Islam said victory was "in sight" against rebels after an unprecedented revolt against his four-decade rule, at a meeting on Thursday with young regime supporters.
Posted by: Fred || 03/12/2011 00:00 || Comments || Link || E-Mail|| [6462 views] Top|| File under:
Violent clashes erupt in Nouakchott
[Maghrebia] Mauritanian police clashed with protestors demanding political, economic and social reforms on Tuesday (March 8th) in Bloc Square at the centre of Nouakchott. The demonstration, which was organised by the February 25th Youth Co-ordination group, left at least 18 people hospitalised.

"As young people, we have organised three festivals in Bloc Square, which we have chosen to be the starting point for the movement of youth calling for immediate political, economic and social reforms," youth activist Mohamed Ould Ahmed told Magharebia.

"We have noticed that many young people joined us. And we have decided to demonstrate on every Tuesday and Friday of each week. The regime noticed that our number is increasing day after day, which led them to use force against us," he said.

Ould Ahmed said he was injured in his leg and face after "police attacked the young people with unseen brutality and we could not believe what happened." Several people were

nabbed

.

He told Magharebia: "They were hitting us directly with tear gas bombs and beating us with sticks in the sensitive parts of our bodies. They hit me personally on the head and beat me till I almost lost consciousness."

"The police should know that their crimes against the peaceful demonstrators have been recorded and will soon be published on Facebook to be viewed by the national and international public," the activist added.

"The protest will continue until the demands of the youth are met," Ould Ahmed concluded.

The protests organisers issued a statement saying they were shocked at the "brutality" of the police action against what they described as "peaceful demonstrators", adding that they sought reform and an end to corruption.


Mauritanian writer and academic Beddi Ould Ebnou said he was disappointed by the reaction of the security forces.

"The role of the police and security services by principle is to protect the citizens and the public and private properties and to ensure the rights of citizens including their rights to peaceful protests," Ould Ebnou said.

He added, "These young people are the hope, and any attack on them is an attack on hope, and any injustice to their rights to peaceful protests is a betrayal and treason of the social contract which is protected by the constitution and the law articles."

Meanwhile,


...back at the laboratory...


the National Rally for Reform and Development condemned what they called "the repression and detention of young people and preventing them from the constitutional right to protest".

The party called on authorities "to listen to the legitimate demands for freedom, reform and the decent life", and emphasised "the need to start serious national dialogue and adopt the necessary reforms before it is too late".

Mauritania's largest opposition party, the Rally of Democratic Forces, also condemned the police crackdown, describing it as "unjustified oppression and outrageous violence against freedoms". The party warned of "the consequences of violence, which only brings violence".
Posted by: Fred || 03/12/2011 00:00 || Comments || Link || E-Mail|| [6464 views] Top|| File under:
Rebels repel Gaddafi assault on Libya oil port
[Asharq al-Aswat] Libyan rebels repelled a counter-offensive by
leader Muammar Qadaffy's


... an Arab institution for 42 years ...


troop on Friday, but appealed to foreign powers to impose a no-fly zone to stop further attacks overrunning their three-week uprising.

Government forces, with air supremacy and a big advantage in tanks, still appear to have regained the momentum and their push could overtake sluggish international efforts to halt Qadaffy.

The sound of

kaboom

s and small arms fire came from Ras Lanuf on Friday as government troops landed from the sea backed by tanks and air power fought to recapture the oil port town.

After hours of fighting,

bully boyz

withdrew east of the small town and a large column of black smoke billowed from storage tanks at ras Lanuf's oil installation. Rebels said the plant was hit by a series of government air strikes, but the Libyan government denied bombing the storage tanks.

The

bully boyz

then regrouped outside the town and counter-attacked and seized it back, they said.

"There has been intense fighting with Qadaffy's forces. They have withdrawn from the residential area to the west. We are now combing the area," rebel fighter Mohammed Aboul Hassan told

Rooters

by telephone from Ras Lanuf.

"TIME FOR ACTION"

As a host of international bodies agonise over whether, or how to impose a no-fly zone, Qadaffy's warplanes are carrying out air strikes seemingly unhindered by

Death Eater

anti-aircraft guns mounted on the back of pick-up trucks.

Many rebels were angry at international inaction.

"Where is the West? How are they helping? What are they doing," shouted one angry fighter.

Qadaffy's son Saif al-Islam told the rebels they faced a full-scale assault to crush their uprising which began after Hosni Mubarak was

tossed

in neighbouring Egypt a month ago.

"It's time for action. We are moving now," he told

Rooters

in an interview on Thursday.

In Tripoli, Libyan security forces used tear gas and fired in the air to disperse worshippers near a mosque before they could even attempt any protest, a Libyan said, citing witnesses.

West of the capital, the revolt in Zawiyah was crushed and state television broadcast live pictures of jubilant Qadaffy supporters waving green flags in the main square.

The only town now holding out in western Libya is Misrata, about 200 km (125 miles) east of Tripoli. It was calm on Friday, but rebels said they were expecting an attack to come soon.

"HELP US"

As EU heads of government prepared to meet in Brussels on Friday, Libya's

Death Eater

leader warned that any delay in imposing a no-fly zone could let Qadaffy regain control.

"We ask the international community to shoulder their responsibilities," Mustafa Abdel-Jalil, head of the National Libyan Council, told the BBC.

"The Libyans are being cleansed by Qadaffy's air force. We asked for a no-fly zone to be imposed from day one, we also want a sea embargo," he said.

Some 15,000 worshippers gathered outside the courthouse that has become the headquarters of the National Libyan Council in the rebel stronghold of Benghazi.

"Help us to become a democratic country," said one banner strung between lampposts and written in English and Arabic.

But Britain and

La Belle France

faced scepticism from other EU members as they pushed for tough action against Qadaffy, with Germany sounding a note of caution.

French President Nicolas Sarkozy wants the EU to follow his lead and recognised the Libyan National Council as the legitimate authority.

He said

La Belle France

and Britain were "open", if the

United Nations, aka the Oyster Bay Chowder and Marching Society

backed it, to "defensive" air strikes against Qadaffy's forces if they used chemical weapons or warplanes to target the civilian population.

But in practice, any military action will require the participation of the United States which, along with NATO, has expressed doubt over the wisdom of imposing no-fly zones without full international backing and a legal justification.

U.S. National Intelligence chief James Clapper said Qadaffy was "in this for the long haul" and was likely to prevail.
Posted by: Fred || 03/12/2011 00:00 || Comments || Link || E-Mail|| [6463 views] Top|| File under:
AQIM kills repentant Mauritanian terrorists
[Maghrebia] Two Mauritanian members of al-Qaeda in Islamic Maghreb were killed while trying to flee the terror group in Mali, ANI reported on Wednesday (March 9th). Another repentant Mauritanian terrorist was able to reach his homeland by abandoning his vehicle at the Mali border, AFP reported, citing a Malian security source. Two Mauritanians were shot and killed last week while attempting to escape AQIM camps in Mali, the source claimed.
Posted by: Fred || 03/12/2011 00:00 || Comments || Link || E-Mail|| [6462 views] Top|| File under: al-Qaeda in North Africa
Egypt sets free two Sadat murder convicts: report
[Al Arabiya] Egypt's new military rulers have ordered the release of two Islamist prisoners

jugged

over the 1981

liquidation

of president Anwar Sadat, state television reported.


... and if you can't believe state television who can you believe?


on Friday.

Cousins Tareq and Abbud al-Zomor, members of Egypt's Islamist Jihad, were convicted for their involvement in Sadat's murder but were never discharged from jail after their sentences expired.

Abbud, at the time a senior military intelligence officer, was due to be released in 2006 but was kept in prison, while Tareq was first ordered released in 2003 but was also kept behind bars.

Former interior minister Habib al-Adly had used discretionary powers granted by the emergency law to overrule several judicial release orders.

The two were among 69 political prisoners freed on the orders of the Supreme Council of the Armed Forces, which took power in Egypt after veteran president Hosni Mubarak was forced to step down by a popular uprising.

The military rulers said those released would be subject to surveillance for five years.

Sadat was

rubbed out

by Islamist

Death Eaters

at a military parade in Cairo on Oct. 6, 1981, three years after he signed the 1978 Camp David Accords that led to a 1979 peace treaty with Israel, the first by an Arab country.

Abbud is one of the members of the group who carried out the attack, while Tareq was said to be involved in the planning.

The main convict in the case, Khaled al-Islamboulli, was executed in 1982.
Posted by: Fred || 03/12/2011 00:00 || Comments || Link || E-Mail|| [6464 views] Top|| File under:
UNSC voices "grave concern™" over instability, humanitarian situation in Somalia
(Xinhua) -- The UN Security Council on Thursday voiced its "grave concern™" in a presidential statement over continued instability in Somalia and the "dire humanitarian situation™" in the region.

The presidential statement was adopted after Chinese UN Ambassador Li Baodong, who holds the rotating Council presidency for March, read it out at an open Council debate on the current situation in Somalia.

The statement voiced the Council's "grave concern™" at the continued instability in Somalia, saying that it has led to a multitude of problems, including terrorism, acts of piracy and armed robbery at sea off the coast, resulting in a "dire humanitarian situation™."

Meanwhile,


...back at the conference...


the Security Council also expressed "serious concern about the worsening humanitarian situation™" and the current drought which so far has left more than two million Somalis in urgent need of assistance, the statement said, urging the international community to contribute to humanitarian appeals.

"The Security Council stresses the need for a comprehensive strategy to encourage the establishment of peace and stability in Somalia," said the presidential statement.

"The Council regrets the decision by the Transitional Federal Parliament to extend its mandate unilaterally and without carrying out necessary reforms and urges the Transitional Federal Institutions (TFIs) to refrain from any further unilateral action, " said the statement.

The Security Council urged the TFIs to "broaden and consolidate the reconciliation process, intensify efforts to complete the outstanding transitional tasks." The Council also emphasized the importance of strengthening the Somali security forces.

On piracy and armed robbery, the Security Council stressed the need for a comprehensive response with the increase in pirate capacities and increased violence.

Boilerplate follows...
Somalia has lacked an effective central government since the ouster of president Mohamed Siad Barre 20 years ago unleashed bloody violence.
Posted by: Fred || 03/12/2011 00:00 || Comments || Link || E-Mail|| [6463 views] Top|| File under:
Arabia
Riot police fire tear gas to disperse Kuwait rally
[Al Arabiya] Kuwait's elite anti-riot police on Friday used tear gas to disperse hundreds of stateless Arab protesters who were demanding citizenship and other rights.


Stateless Arabs are those who fled British Mandate Palestine in 1948. Had they stayed home they could have been Israelis, but there it is. Consequences, they're a bitch.

About 500 demonstrators

erupted into the streets

in Jahra, west of Kuwait City, immediately after the

Mohammedan

Friday prayers despite a stern warning against protests from the new interior minister.

"Stateless since 50 years, we demand citizenship," read a huge banner in English as protesters chanted "we will not leave without a solution."

There were other protests in Sulaibiya, southwest of Kuwait City, and in the oil-rich city of Al-Ahmadi, south of the capital.

Stateless Arabs, known locally as bidoons and estimated at more than 100,000, protested last month for three consecutive days until officials gave them assurances that their grievances would be addressed.

But parliament on Tuesday refused to debate a draft bill that would give them civil rights.

Stateless Arabs claim entitlement to Kuwaiti citizenship, but the government calls them "illegal residents" and bars them from work.

Kuwait launched a crackdown on the bidoons in 2000, depriving them of basic rights including the right to health, education and jobs, in a bid to force them to reveal what the authorities say are their true identities.

Many bidoons have no right to a driving licence, cannot get birth certificates for their babies or death certificates for the dead. They are also banned from getting their marriage contracts attested.

Because of stringent government restrictions, a majority of them are living in dire economic conditions in oil-rich Kuwait, where the average monthly salary of native citizens is more than $3,500 (2,575 euros).
Posted by: Fred || 03/12/2011 00:00 || Comments || Link || E-Mail|| [6461 views] Top|| File under:
Sectarian clashes erupt in Bahrain girls school
[Asharq al-Aswat] Sectarian

festivities

erupted at a girls' school in Bahrain on Thursday as the country looked increasingly split between Shi'ites protesting against the government and Sunnis who support it.

The Gulf Arab country has been gripped by the worst unrest since the 1990s since protesters

erupted into the streets

last month, inspired by uprisings that unseated entrenched rulers in Egypt and Tunisia.

Witnesses said fighting broke out at a school in the small city of Sar, an area where both Shi'ites and Sunni live, when students launched anti-government protests.

"During the break we went on a peaceful protest, we gathered, a few girls. Next thing we know a group of naturalized people were let into school and the school door was locked, they had iron and wooden sticks and knives," said one student.

They said parents of pro-government students of naturalized Sunni families came to the school armed with clubs. Parents of Shi'ite parents then also arrived and

festivities

erupted.

Bahrain's practice of settling Sunni foreigners serving in its security apparatus is a thorny issue for the Shi'ite opposition. It views it as an attempt by the Sunni ruling family to change the country's sectarian balance, an accusation the government denies.

It was not clear whether there were any injuries but one witness said he saw an ambulance driving away one girl.

The country saw the first

festivities

between Sunni and Shi'ite residents last week when at least a hundred residents fought with clubs in Hamad Town, an area where people of both sects live. Several residents

were maimed

.

It was not clear what prompted the

festivities

that lasted about two hours before police and politicians calmed the situation, but residents said that people of Syrian origin had been involved.
Posted by: Fred || 03/12/2011 00:00 || Comments || Link || E-Mail|| [6464 views] Top|| File under:
Yemen president vows reform as protests continue
[Asharq al-Aswat] Yemen President
President-for-Life Ali Abdullah Saleh,


... Saleh initially took power as a strongman of North Yemen in 1977, when disco was in flower, after serving as a lieutenant colonel in the army. He had been part of the conspiracy that bumped off his predecessor, Ibrahim al-Hamdi, in the usual tiresome military coup, and he has maintained power by keeping Yemen's many tribes fighting with each other, rather than uniting to string him up. ...


hoping to defuse increasingly violent protests against his 32-year rule, said Thursday he would draw up a new constitution to create a parliamentary system of government.

An opposition

front man

swiftly rejected the proposal, and called for the continuation of anti-government rallies, which kicked off in January and have claimed almost 30 lives.

Impoverished Yemen, a neighbor of oil giant

Soddy Arabia

, is one of several Arab states that have seen mass protests this year, with Saleh looking increasingly weakened by the unrest.

Speaking to thousands of cheering supporters gathered in a soccer stadium, the autocratic Saleh said he wanted to form a unity government to help put in place a new political system.

"Firstly we will form a new constitution based on the separation of powers. A referendum on this new constitution will be held before the end of this year," he said, speaking beneath a large portrait of himself.

"I'm already sure that this initiative won't be accepted by the opposition, but in order to do the right thing, I am offering this to the people and they will decide," he added.

Yemen is a presidential republic, where the head of state wields significant powers. But as water and oil resources dry up, it has become increasingly difficult to fuel the patronage system that kept his tribal and political backers loyal.

The rotating president of Yemen's umbrella opposition coalition, Yassin Noman, said his plan was too little, too late, and would not put an end to calls for Saleh's resignation.

"These proposals have been overtaken by realities on the ground," he said. "Had the ruling party offered this six months ago, it would have been different. It's too late now."
Posted by: Fred || 03/12/2011 00:00 || Comments || Link || E-Mail|| [6462 views] Top|| File under:
Three Protesters Wounded in Aden
[Yemen Post] At least three anti-government protesters were

maimed

, one of them

at death's door

, on Friday in Yemen's southern port city of Aden during an attempt by Yemen's security forces to disperse protesters demanding the fall of President

President-for-Life Ali Abdullah Saleh's

regime. Eyewitnesses said that thousands of anti-government protesters

erupted into the streets

in Al-Mansora district after Friday's prayer chanting anti-Saleh slogans when police forces used tear gas and batons to disperse them.
Posted by: Fred || 03/12/2011 00:00 || Comments || Link || E-Mail|| [6461 views] Top|| File under:
Bangladesh
One killed in 'shootout'
[Bangla Daily Star] An alleged criminal was killed in a 'shootout' between his accomplices and Rapid Action Battalion(Rab) in the old part of the capital, early yesterday.



The dear departed

identified as Russel Ahmed alias Bhutto, 35,
was son of one Nasiruddin and resided in Proshonno Poddar Lane.


We really have no idea where that is.


Russel was a listed criminal and was accused in 12 systems 22 cases, including six for murder, alleged the officials of Rab and police.


Truly a badman. Clearly his mother didn't spank him enough as a child.

However,
The over-used However...
Russel's family members denied the allegation and claimed that Rab had picked him up from the capital's Moghbazar on March 3.


The two claims are not actually mutually exclusive...

According to the law enforcers, a team of Rab-10 went to Zindabahar at the city's Kotwali around 3:00am


When only miscreants and the Rab are out and about...

when Russel and his cohorts opened fire on the elite force members, prompting them to retaliate.


[BANG! BANG! BANGETY BANG!]


Russel was caught in the line of fire


Which miraculously resulted in one bullet hole behind each ear. Truly science is amazing!

and

was struck down in his prime

though his cohorts managed to flee the scene.
... as though they had never been...
Rab recovered a revolver and four rounds of bullets from his possession.


Where, oh where is the shutter gun, which used to be treated with such reverence?

However,
The well-oiled However...
Golam Mustafa, uncle of Russel's wife said they had contacted Rab following the arrest early this month, but they denied the occurrence of any such event.

"We wanted to file a general diary with Kotwali Police Station in this regard on March 5 but the police refused to do so," he added.


The police aren't going to go up against the Rab. Among other things, the Rab spend time at the shooting range.
Posted by: Fred || 03/12/2011 00:00 || Comments || Link || E-Mail|| [6461 views] Top|| File under:
Caribbean-Latin America
Mayhem in Monterrey: 1 cop killed, 7 kidnapped
For a map click here. For a map of Nuevo Leon,click here. For a map of Monterrey, click here.
One San Nicholas police officer was shot to death in an apparent ambush, and detachments of the Mexican Army seized a number of weapons and drugs in southern Nuevo Leon.

Mexican Army units located and seized a number of weapons and munitions in and near Galeana, Nuevo Leon, south of Monterrey Thursday.


An army detachment found several weapons aboard an abandoned, stolen Chevrolet Suburban in Galeana at about 1100 hrs. Soldiers seized one unidentified rifle, one handgun, one 40mm grenade launcher, 18 weapons magazines and 317 rounds of ammunition.


In Navidad, Nuevo Leon at about 1300 hrs, a Mexican Army unit located an abandoned Honda van with a number of weapons and munitions aboard including two unidentified rifles, one handgun, 36 weapons magazines, four rounds of ammunition, one 40mm grenade, two hand grenades and 19 communication devices.


At 1400 hrs an army unit located another Honda van with more weapons and munitions aboard including 11 rifles, one handgun, two 40mm grenade launcher attachments, six hand grenades, one 40mm grenade, 91 weapons magazines and four communication devices.


In other action also in Navidad, army units seized more than 23 kilograms of crack cocaine divided for retail sale.


In La Trinidad at about 1700 hrs, a Mexican Army detachment arrested two individuals suspected of ties with Los Zetas criminal gang following an apparent traffic stop of a truck. Inside the truck were seized four unidentified rifles, 910 rounds of ammunition, at least two hand grenades, military-style uniforms and other contraband.



A raid of a "narcoranch" in Garcia, Nuevo Leon by a detachment of the Mexican Army yielded three suspects arrested and three kidnapping victims released from captivity Friday.

The El Fraile ranch in the Valles del Lincoln municipality was the site of the raid, where Apolinar Diaz Garcia of Saltillo, Coahuila, 17, Raul Ramirez of General Teran and an unidentified woman from Montemorelos, Nuevo Leon were freed. The male victims had been tortured and were starved.

The three suspected captors were not identified. At the site soldiers seized five guns, an unspecified amount of ammunition and other materiel.


Six unidentified Nuevo Leon state police agents were abducted at gunpoint in Guadalupe, Nuevo Leon early Friday morning. The officers were patrolling aboard their official vehicles an area around the Guadalupe Livestock Exposition near the intersection of Avenida Juarez and Calle Lerdo de Tejada in the Las Cantera colony.

Armed suspects aboard several trucks fired on the outnumbered police agents and forcing them to surrender and leaving the official vehicles behind.

In Montemorelos, a municipal police officer was abducted at gunpoint Friday morning. Ismael Garcia Casanova and his unidentified female partner were buying breakfast at Tacos El Pavo near the intersection of calle Gorostiza and Avenida Capitan Alonso de Leon, when three armed suspects dismounted a pickup truck, fired shots and took the officer with them. The suspects then fled with their victim from the scene on Avenida Captain Alonso de Leon


One San Nicholas de las Garza municipal police officer was shot to death and another police officer was wounded in an apparent ambush in San Nicholas, Nuevo Leon Friday morning. Armed suspects travelling aboard an unreleased number of vehicles intercepted the police agents and fired on them near the intersection of calles Romulo Garza and Peña Guerra in the Peña Guerra colony. Juan Valdez Acosta, 39, was struck once in the head with gunfire killing him instantly. His unidentified partner was struck in the legs.

In a related, subsequent incident, seven Nuevo Leon state police agents and two municipal police officers were wounded in a car crash as they attempted to stop armed suspects who may have been the shooters in the killing of Valdez Acosta. The crash took place near the intersection of calles Ruiz Cortines and Valle de Guadalajara as two vehicles carrying the police agents collided.
Posted by: badanov || 03/12/2011 08:32 || Comments || Link || E-Mail|| [6470 views] Top|| File under:
Caucasus/Russia/Central Asia
Police thwart Azerbaijan 'people's protest'
[Bangla Daily Star] Azerbaijani police yesterday

nabbed

activists seeking to hold a protest in Baku, thwarting the first attempt by the opposition in the tightly controlled state to latch on to the Arab revolts.

The opposition said dozens of activists had been

nabbed

while police said 10 were

jugged

. Footage posted on the Internet showed several young people being firmly led away by the police into a waiting van.

Activists had called for the March 11 "Great People's Day in Azerbaijan" protest against the authorities led by President Ilham Aliyev, who succeeded his father Heydar in 2003, through the Facebook website.

The leader of the opposition Musavat party, Isa Gambar, told AFP that dozens of activists were

jugged

yesterday, including his son and the leader of the opposition Liberal-Democratic party Fuad Aliyev.

"The crackdown on young democracy activists shows that the authorities are scared, they fear mass protests," the leader of the opposition National Front party, Ali Kerimli, told AFP.

Baku police official Mamed Mikailov told

news hound

s some 10 people were

jugged

.

"Police had foiled an attempt to hold an unsanctioned protest outside the May 28 metro station and the train station (in Baku)," he said.

Police had been massing forces yesterday morning at the protest's presumed venue near the Oil Academy in central Baku and other locations throughout the city, an AFP correspondent at the scene reported.

The authorities had

nabbed

at least five activists ahead of the planned protest in a crackdown against opposition in the secular majority

Mohammedan

state that sparked international concern.

Gambar said Bakhtiyar Hajiyev, Sakhavat Soltanli, Jabar Savalan, Dayanat Babaev, and Rasadat Akhundov had been

nabbed

under "ridiculous accusations of hooliganism," such as speaking loudly on the telephone in a public place.

The EU delegation in Baku yesterday said in a statement it was "concerned" over the "increasing number of reports of arrests of youth activists in the country."
Posted by: Fred || 03/12/2011 00:00 || Comments || Link || E-Mail|| [6461 views] Top|| File under:
Two bombs go off in northeast Moscow: reports
(Xinhua) -- Two

kaboom

s occurred successively in northeast Moscow on Friday, according to local reports.

Citing a source in city law enforcement, Interfax news agency said one of the bombs was planted on the roof of a local garage and another was found in a garbage container.

"The

kaboom

s occurred one after another. Each bomb was equivalent to approximately 150 grams of TNT," the source was quoted as saying.

There were no immediate reports of damage or casualties.
Posted by: Fred || 03/12/2011 00:00 || Comments || Link || E-Mail|| [6461 views] Top|| File under:
Europe
Suspected ETA members arrested close to France-Belgium border
(Xinhua) -- French police have

nabbed

four suspected members of
Basque separatist group ETA


ETA or Euskadi Ta Askatasuna (English: Basque Homeland and Freedom) is an armed Basque nationalist and separatist organization that has been around since 1959. It demands independence from Spain and La Belle France for the Greater Basque Country. The group is proscribed as a terrorist organization by most civilized countries. More than 700 members of the organization are incarcerated in prisons in Spain, La Belle France, and other countries, though members do seem to find ready hospitality in Venezuela.


in the north of the country, close to the border with Belgium.


Odd, how many proscribed terror organizations find ready hospitality in Venezuela. D'you suppose there is a hidden meaning somewhere in that fact?

One of those

jugged

in the operation, which took place late on Thursday night in the small town of Willencourt, is the suspected leader of the organization and the suspected military chief, Alejandro Zobaran Arriola, who is nicknamed "Xarla."

The other three detainees in what was a joint operation between French and Spanish police have yet to be identified, although it has been confirmed that all four of those

nabbed

are male and that they were armed at the moment of their arrest.

"Xarla" is the sixth ETA military leader to be

jugged

since May 2008 and he had been on the run since 2007 when the ETA "Commando Donosti" was disarticulated by Spanish police in San Sebastian in 2007.

The police had been keeping the group under surveillance for three days prior to making the arrests.

ETA declared a permanent and verifiable ceasefire in January of this year, bringing at least a temporary halt to a 45-year campaign for the independence of the Basque region in Northern Spain and South West

La Belle France

, which has caused the loss of 829 lives.


And yet they are caught going about in armed groups. Not exactly the behaviour of those ceasing fire, surely.

Since the ceasefire was declared, Spanish and French security forces have now

nabbed

27 people thought to be either members of or closely connected to the group. Nine of those arrests have taken place in the past fortnight.
Posted by: Fred || 03/12/2011 00:00 || Comments || Link || E-Mail|| [6462 views] Top|| File under:
India-Pakistan
Blast in mosque, no casualties reported
[Geo News] A week after the devastating blast at the funeral procession in the Badabher area on Friday last, the

Orcs and similar vermin

have struck again as blast have been reported in Shahabkhel mosque in the area.

According to police, unidentified

Orcs and similar vermin

planted bomb in the local mosque to apparently target the Friday congregation but it went off premature causing no casualties.

However,
The infamous However...
building of the mosque was damaged in the terror incident.

The law enforcers have further beefed up the security in the area and banned parking of vehicles outside the mosque.
Posted by: Fred || 03/12/2011 00:00 || Comments || Link || E-Mail|| [6463 views] Top|| File under: TTP
Partial strike in Karachi, 8 killed
[Geo News]
Partial strike was witnessed in

Bloody Karachi

on Friday on the 'protest day' call of ruling Pakistain Peoples' Party (PPP) against the decisions of Supreme Court of Pakistain declaring appointment of Justice (retd) Deedar Shah as chairman National Accountability Bureau (NAB) null and void.

Various areas of the city echoed with

gun sex

on Thursday evening and till Friday noon at least eight people were killed in incidents of gunfire while 16 vehicles were torched.

Tense situation was witnessed in various parts of city including Lyari, Orangi Town, Kharadar, Gulistan-e-Johar, Shanti Nagar, Sachal Goth, Malir, Gulshan-e-Hadeed and other Sindhi and Balochi speaking localities, where shops and markets remained closed and public transport off roads.

Police said that unidentified

gunnies

opened fire on Tariq Lashkari, 50 near Ibrahim Alibhai School in Garden area. He

was struck down in his prime

. The body was moved to Civil Hospital

Bloody Karachi

for medico-legal formalities.

One Aslam, 16, son of Allah Dita was

rubbed out

by unidentified

gunnies

near KMC Workshop, Civil Hospital

Bloody Karachi

(CHK) area. The body was moved to the CHK for medico-legal formalities.

In yet another incident unidentified

myrmidon

s

bumped off

a man near Spencer Eye Hospital in Lea Market area.

The dear departed

was, later, identified as Sheeta, aged 22. Body was shifted to the CHK

for an appointment with Dr. Quincy

.

Armed men

rubbed out

, one Shokat Hussain, 40, son of Ghulam Hussain near Shinwari Hotel, Truck Stand in Maripur area, before fleeing from the scene. The body was taken to the CHK for postmortem examination.

Meanwhile,


...back at the bunker...


two men sustained injuries in firing in Ghulistan-e-Johar area. Edhi ambulance sources said that unidentified persons opened fire on Afzal, 20 and Haji Ahmed, 50. As a result both received bullet injuries and rushed to Abbasi Shaheed Hospital (ASH) for medical treatment.

Armed men opened firing on one Israr, 40, in Ranchor Line area, killing him on spot. The body was moved to the CHK for postmortem.

A youngster identified as Talha, aged, 18, was also

bumped off

in Nayabad, Layri area. The body was brought to CHK

for an appointment with Dr. Quincy

.

One Israr also received bullet injuries in Maripur area. He was rushed to Civil Hospital

Bloody Karachi

for treatment.

Many petrol pumps and gas stations remained closed, creating hardships for commuters and motorists.

Overall public transport area and attendance in offices remained closed. Many educational areas remained closed.

Bloody Karachi

University postponed all papers scheduled on Friday. Classes in the KU and other educational institutions remained suspended.

Heavy contingents of police and rangers were seen patrolling in various areas of the city.

Posted by: Fred || 03/12/2011 00:00 || Comments || Link || E-Mail|| [6464 views] Top|| File under: Govt of Pakistan
US drone strike kills five militants in North Waziristan
[Dawn] At least five

forces of Evil

were killed in two US drone attacks in Pakistain's northwestern tribal region near the Afghan border on Friday, security officials said.

The first drone fired two missiles targeting a suspected

bad boy

vehicle in Khaisor town, about 30 kilometres north of Miramshah, the main town in the North
Wazoo region, they said.

The attack left three

forces of Evil

dead, one official said. Another security official put the

corpse count

at four.

Two more missiles followed about 15 minutes after the first strike, killing two

bad boy

s, local officials said.

The second strike came as

forces of Evil

were engaged in rescue work after the first attack, a security official said.

Another official in

Beautiful Downtown Peshawar

confirmed a total of five

forces of Evil

were killed in the two attacks.

Missile attacks doubled in the tribal areas last year as the campaign was stepped up, with more than 100 drone strikes killing over 670 people in 2010 compared with 45 strikes that killed 420 in 2009, according to an AFP tally.

The last drone hit on Tuesday, when missiles targeting a compound killed five

forces of Evil

near Wana, the main town in South Waziristan tribal region.
Posted by: Fred || 03/12/2011 00:00 || Comments || Link || E-Mail|| [6463 views] Top|| File under: al-Qaeda in Pakistan
Jordanian protesters call for reforms
[Iran Press TV] Hundreds of Jordanians have attended protest rallies in the capital, Amman, and other major cities, demanding sweeping government reforms.

Protesters poured into the streets following the Friday Prayers and called for a constitutional monarchy and a quick dissolution of the country's parliament.

"The people want regime reforms," and "What is acceptable today will not be tomorrow," as well as "We want the dissolution of parliament," protesters chanted.

Surrounded by a cordon of police, the protesters also called for Jordan's new Prime Minister Marouf Bakhit to step down.

"Out, out Bakhit, the turn is yours," the protesters shouted, adding that they would keep up the rallies until their demands are met.

Witnesses say Friday's turnout was not as big as past days, since some of Jordan's top

Mohammedan

religious leaders issued a fatwa -- a religious edict -- instructing Jordanians not to take part in protests while the government and opposition parties try to hold talks.

Meanwhile,


...back at the conference...


Jordan's key opposition party, the Islamic Action Front (IAF) has rejected talks with the government, saying the regime does not intend to initiate reforms.

IAF leaders say they want constitutional reforms, and not just amendments to the electoral law and party politics. Inspired by popular revolutions in Tunisia and Egypt, Jordanians have been protesting for weeks, calling for political and economic reform.
Posted by: Fred || 03/12/2011 00:00 || Comments || Link || E-Mail|| [6461 views] Top|| File under:
Syria-Lebanon-Iran
Army Arrests Spy Network Leader in Jezzine
The Lebanese army intelligence in the south has

nabbed

the leader of a network allegedly spying for Israel and providing it with information on Hizbullah, As Safir daily reported Friday.


It seems an awful lot of Lebanese prefer Israel to Hizb'allah.

The newspaper quoted informed sources as saying that the army was questioning the man identified only with his initials as M.S. over years of collaboration with Israel in the areas of Jezzine and Kfarhouna.

The sources said that the army was searching for the other members of the network. They did not give other details.

Last month, a Lebanese military court sentenced Amin Ibrahim al-Baba to death on charges of spying for Israel's Mossad.

The verdict brings to six the number of men sentenced to death on spying charges since 2009.

Posted by: Fred || 03/12/2011 00:00 || Comments || Link || E-Mail|| [6463 views] Top|| File under: Hezbollah
Who's in the News
61
[untagged]
2
Govt of Pakistan
2
Taliban
1
al-Qaeda in Pakistan
1
Commies
1
al-Qaeda
1
Govt of Syria
1
Hezbollah
1
Pirates
1
TTP
1
al-Qaeda in North Africa
Bookmark
E-Mail Me
The Classics
The O Club
Rantburg Store
The Bloids
The Never-ending Story
Thugburg
Gulf War I
The Way We Were
Bio
Merry-Go-Blog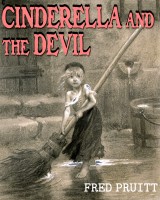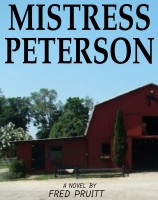 On Sale now!


A multi-volume chronology and reference guide set detailing three years of the Mexican Drug War between 2010 and 2012.

Rantburg.com and borderlandbeat.com correspondent and author Chris Covert presents his first non-fiction work detailing the drug and gang related violence in Mexico.

Chris gives us Mexican press dispatches of drug and gang war violence over three years, presented in a multi volume set intended to chronicle the death, violence and mayhem which has dominated Mexico for six years.
Click here for more information


Meet the Mods
In no particular order...


Steve White
Seafarious
Pappy
lotp
Scooter McGruder
john frum
tu3031
badanov
sherry
ryuge
GolfBravoUSMC
Bright Pebbles
trailing wife
Gloria
Fred
Besoeker
Glenmore
Frank G
3dc
Skidmark
Alaska Paul



Better than the average link...



Rantburg was assembled from recycled algorithms in the United States of America. No trees were destroyed in the production of this weblog. We did hurt some, though. Sorry.
3.239.58.199

Help keep the Burg running! Paypal: