-Lurid Crime Tales-
US Navy Frigate Captures 5 Pirates and Mother Ship
U.S. naval forces say they've captured five pirates after exchanging fire with them, sinking their skiff and confiscating a mother ship.

The USS Nicholas came under fire early Thursday from pirates in an area west of the Seychelles.

The U.S. Africa Command said the five pirates seized would remain in U.S. custody on board the frigate for time time being. The Nicholas is home-ported in Norfolk, Va.
Posted by: Sherry || 04/01/2010 09:41 || Comments || Link || E-Mail|| [6532 views] Top|| File under:
Eight Die in Helmand Suicide Attack
[Quqnoos] At least 8 civilians were killed and 38 others were wounded Wednesday in a suicide attack in Helmand province, officials said

The incident happened as government officials were distributing aid to people in a town in Helmand, a southern province which made the key bastion of Taliban insurgents.

"Reports as of noon, indicate more than 35 civilians were wounded in the explosion, many of them seriously," NATO-led ISAF forces said in a statement.

The attack took place in Babaji, outside Lashkar Gah, Helmand's provincial capital, said a spokesman for Helmand's governor, Dawood Ahmadi.

All the victims of this incident has been civilians, added Ahmadi

Posted by: Fred || 04/01/2010 00:00 || Comments || Link || E-Mail|| [6477 views] Top|| File under: Taliban
Africa North
Algerian town rallies against terror kidnappings
[Maghrebia] Thousands of people rallied on Tuesday (March 30th) in Aït Koufi, some 45km south of Tizi-Ouzou, to demand the immediate and unconditional release of a retired businessman abducted by terrorists on March 24th, Algerian press reported. "A committee launched an emergency call to all the surrounding village inhabitants to get together and pool their efforts to hunt down those terrorists who were behind the kidnapping," Echorouk quoted a local source as saying. The kidnappers have demanded a ransom of 20 million dinars for the 81-year-old victim.

In October 2009, residents of another Kabylie town mobilised to force terrorists to release a hostage. When some 20 members of al-Qaeda's El Ansar brigade kidnapped a hotel owner in Tizi-Ouzou province and demanded money for his release, villagers and his family refused to comply. After being denied a ransom payment, the terrorists released the victim following negotiations with the Tigzirt imam. According to local sources, the kidnap victim's neighbours carried him home on their shoulders to celebrate his safe return.
Posted by: Fred || 04/01/2010 00:00 || Comments || Link || E-Mail|| [6478 views] Top|| File under: al-Qaeda in North Africa
Arabia
US denies missile test report
The US defence department has denied that the military, during a joint defence exercise with Saudi Arabia, test-fired a submarine-launched ballistic missile capable of carrying nuclear warheads.

Jonathan Withington, a Pentagon spokesman, said on Wednesday that there was no launch of Trident or any other missile during the exercise, which began last week.

The denials came after wire services reported quoting an unnamed Western military official in Saudi Arabia on Wednesday that a Trident missile was launched out of the kingdom.

The official also said that Lieutenant-General Patrick O'Reilly, director of the Pentagon's Missile Defence Agency, attended the test launch.

The Pentagon confirmed that while O'Reilly was in the region last week, he did not attend a missile launch.

Robert Gates, the US defence secretary, discussed strengthening Saudi air and missile defence capabilities during a visit to the kingdom in March.

This was part of a broader US effort to boost security in the Gulf in the face of Iran's expanding arsenal of ballistic missiles.


Posted by: john frum || 04/01/2010 15:53 || Comments || Link || E-Mail|| [6502 views] Top|| File under:
Caucasus/Russia/Central Asia
Russia's Medvedev promises 'crueler' measures
MAKHACHKALA, Russia – President Dmitry Medvedev made a surprise visit Thursday to the violence-wracked southern province of Dagestan, telling police and security forces to use tougher, "more cruel" measures to fight the "scum" responsible for terrorist attacks.

Russia's security chief said some terror suspects had been detained.

In his dress — a black T-shirt under a black suit coat — and rough language, Medvedev was following the style of Russia's powerful prime minister, Vladimir Putin.

Twin suicide bombings this week in Moscow — which Islamic militants from the North Caucasus claim to have carried out — have refocused attention on the violence that for years has been confined to the predominantly Muslim republics in Russia's southern corner.

Another explosion Thursday killed two suspected militants and wounded a third in Dagestan near the border with Chechnya. Police said the men may have been transporting a makeshift bomb.

The day before, two suicide bombings in Dagestan killed 12 people, including nine policemen, a frequent target of attacks in part because they represent Russian authority.

The suicide bombings on the Moscow subway killed 39 people on Monday and have left nearly 90 hospitalized.

Medvedev said much more needed to be done to stop the attacks.

"The measures to fight terrorism should be expanded, they should be more effective, more harsh, more cruel, if you please," he told local officials in a televised meeting.

Funerals were held Thursday at four Moscow cemeteries for some of the subway victims. At the Khovanskoye cemetery, the family, friends and colleagues of Anna Permyakova, a 34-year-old nurse, could not hold back tears as they placed flowers on her open casket. Permyakova had worked in a rehabilitation center and many of her former patients attended the funeral in wheelchairs.

Federal Security Service director Alexander Bortnikov, who joined Medvedev in Dagestan, said the organizers of the Moscow attacks have been identified as "bandits" from the Northern Caucasus and some had been detained. He did not give specific numbers.

"We know the personalities of organizers," Bortnikov said during the meeting. "We have detained a number of people, conducted interrogations, got evidence."

In recent months, police and security forces have killed at least two high-profile Islamic militants, but they have been unable to capture the veteran Chechen militant Doku Umarov, who has claimed responsibility for the Moscow subway attacks.

"We have torn off the heads of the most notorious bandits, but clearly this was not enough. In any case, we will find them all and punish them," Medvedev said.

Umarov, who leads Islamic militants in Chechnya and throughout the North Caucasus, said the Moscow subway bombings were revenge for the killing of civilians by Russian security forces.

"Any politician, any journalist who accuses me of terrorism only makes me laugh, causes me to grin. I have not heard anyone accuse Putin of terrorism for the murder of civilians who were killed on his orders," Umarov said in a video posted Wednesday on kavkazcenter.com, a Web site used by rebels.

Umarov seemed to be taunting Putin, who had just vowed to "drag out of the sewer" the terrorists who plotted the subway attacks.
Posted by: john frum || 04/01/2010 11:08 || Comments || Link || E-Mail|| [6496 views] Top|| File under:
Chechen rebel claims Moscow metro bombs
[Al Arabiya Latest] Chechen rebel leader Dokka Abu Usman claimed responsibility for suicide bombings in the Moscow metro that killed at least 39 people, according to a video posted on an unofficial Islamist rebel website on Wednesday.

"As you all know on March 29 in Moscow, two special operations were carried out to destroy the infidels and to send a greeting to the FSB," Usman was shown saying in the four-and-a-half minute long video on the Kavkazcenter website.

One of the metro stations bombed was just meters (yards) away from the headquarters of Russia's Federal Security Service (FSB), the country's main domestic security service.

"Both of these operations were carried out on my command and will not be the last," Usman was shown saying against the background of what looked like a forest.

In his video statement recorded on Monday, Usman said the attack was to avenge "the massacre by Russian invaders of the poorest residents of Chechnya and Ingushetia, who were picking wild garlic in the Arshty village on Feb. 11, 2010, to feed their families."

Usman, whose claim was also confirmed by the SITE monitoring group, said the troops stabbed their victims to death and then "mocked" their corpses.

He said the attacks were an act of retaliation against those "who send their gangs to the Caucasus and support their security services, who carry out massacres."

He warned Russians that the "war will come to your streets, and you will feel it with your own lives and skins."

It was the first claim of responsibility for Monday's metro bombings in Moscow that killed 39 people.

Prime Minister Vladimir Putin had Tuesday ordered security forces to snare the masterminds of the metro bombings, saying they should be "scraped out from the sewers."


How long has he had a sword sticking through his head?




If the spetznaz get ahold of him, since tomorrow ...
Posted by: Fred || 04/01/2010 00:00 || Comments || Link || E-Mail|| [6483 views] Top|| File under: Chechen Republic of Ichkeria
Home Front: WoT
Judge: US wiretapping on Islamic charity illegal
A federal judge has ruled that the government is liable for illegally wiretapping an Islamic charity without a valid search warrant.


I'm guessing the judge is a Carter appointee ...


US District Judge Vaughn Walker in San Francisco said on Wednesday that attorneys for the Al-Haramain Islamic Foundation, once based in Oregon, could pursue civil remedies for being subjected in 2004 to warrantless domestic surveillance under an anti-terrorism program put into place by the Bush administration after the September 11, 2001, attacks on the US.

The Court's ruling reaffirmed an earlier decision that the warrantless wiretaps conducted on an Oregon-based Islamic non-profit organization were illegal.

The US has designated the Oregon-based al-Haramain Islamic Foundation as a terrorist organization.


So we really can't listen in on terrorist phone calls ...


The al-Haramain Islamic Foundation was a target of a Treasury Department program to track financing of terrorism activities, Walker's ruling said. Telephone conversations between people identified as foundation officials in Saudi Arabia and their lawyers in the US were tapped in 2004.
Posted by: Fred || 04/01/2010 00:00 || Comments || Link || E-Mail|| [6503 views] Top|| File under: al-Qaeda
India-Pakistan
JK: 6 LeT militants killed in encounter
Six Lashkar-e-Taiba militants of Pakistani origin, who escaped from Triyath forest after a brief encounter three days ago, were killed by security forces after they tracked them down in Rajouri district of Jammu and Kashmir [ Images ] on Thursday.

Police and security forces tracked down the group of militants in Talli Dharaman-Sarothi belt (Triyath) of Kalakote tehsil of Rajouri district and trapped them around 1430 hours.

Senior Superintendent of Police, Rajouri, Shafkat Watalie told PTI, giving details of anti-terrorist 'Operation Khoj'.
The joint operation party retaliated after militants fired on them, SSP said, adding that in the fierce gunbattle that ensued for three-and-a-half hours, six militants were killed.

A search team of Police led by Additional Superintendent of Police R K Bhat and assisted by Army, Special Operation Group (SoG) and CRPF tracked down the militants who had escaped from Triyath forest on March 30 following a brief encounter with the security personnel.

A jawan had been killed and Station House Officer (SHO) of Daramshal Police Station Inspector Showkat Ali was injured in that incident.

"For the past three days, police and security force team was searching for them in dense forest and deep valley in Dharamshal belt and finally tracked them," a senior police officer said.

"All the killed militants belong to Lashkar-e-Taiba (LeT) outfit," SSP Watalie said, adding that 12 LeT militants have been killed in past six days in three encounters in Rajouri district.
Posted by: john frum || 04/01/2010 12:30 || Comments || Link || E-Mail|| [6489 views] Top|| File under:
TTP spokesman reiterates threat to 'US supporters'
Tehreek-e-Taliban spokesman Azam Tariq on Thursday once again threatened to target US supporters and said that jihad will continue against people who wish to support the United States.
While talking to DawnNews, Tariq said that our forces have been conducting operations against our own people and they are trying to make non-Muslims happy. He said that the Pakistan military will have to face defeat in Orakzai Agency, just like they had to in South Waziristan.

He added that the US president's visit to Afghanistan has proved that their intentions against Pakistan and Afghanistan are not good and they want their influence over other countries' governments.
Posted by: ryuge || 04/01/2010 07:46 || Comments || Link || E-Mail|| [6487 views] Top|| File under:
Mumbai attacks trial closes, verdict due May 3
[Dawn] The trial of a Pakistani accused of being in a 10-man team of gunmen who killed 166 people during a rampage through Mumbai in 2008 closed on Wednesday after a year of dramatic courtroom testimony.

The judge will deliver a verdict on May 3 on 22-year-old Mohammed Ajmal Kasab, considered the lone surviving gunman from the 2008 attacks which traumatised India and led to a spike in tension with Pakistan.

The prosecution has called for him to be put to death and has presented evidence it considers overwhelmingly proves his guilt, including a photo of him carrying an AK-47 machine gun through the main train terminal in Mumbai.

Kasab stands accused on scores of charges, including waging war against India and murder over the three days of carnage which targeted luxury hotels, a tourist restaurant, the railway station and a Jewish centre.

"The trial has ended and the prosecution has presented the links between Kasab, LeT (militant group Lashkar-e-Taiba) and the Pakistani army," state prosecutor Ujjwal Nikam told reporters outside court.

During his final arguments, state prosecutor Nikam had called Kasab a "conniving, depraved murderer" who was trained by the Pakistan-based Islamist group Lashkar-e-Taiba.

Kasab initially pleaded not guilty when the trial started in April, but in July made a shock confession, admitting being one of two gunmen who opened fire at the train station.

He also detailed how the group was trained by the banned LeT, and he then asked for swift justice.

"Please go ahead and hang me," he said at the time - however in December he retracted his confession, saying he had been framed by the police after coming to Mumbai to seek a career in the Bollywood film industry.

Kasab and an accomplice who died are alleged to have committed the bloodiest episode in the 60-hour reign of terror, opening fire with AK-47 assault rifles and throwing grenades in the station.

Some 52 people died and 109 others were wounded there.

The trial began last April and has heard live evidence from nearly 300 people.

The psychological impact of the 2008 Mumbai attacks on Indians is often compared by local commentators and media to the September 11, 2001 attacks in the United States.

Millions watched in horror over three days as ill-equipped security forces struggled to stem the killing in a city that is the country's financial capital and showbiz centre.

Seven alleged Pakistani planners of the November 2008 attacks are on trial in their home country, where the case has been regularly delayed and adjourned.

Among the suspects is the alleged mastermind of the operation, Zakiur Rehman Lakhvi, and alleged LeT operative Zarar Shah.

Recent events in the United States have also shed light on the planning of the assault after the arrest of a man born of US and Pakistani parents who has pleaded guilty to assisting the Mumbai attackers.

Last week, David Headley pleaded guilty to 12 charges of conspiring in the attacks after making numerous visits to Mumbai where he photographed and drew up detailed plans of the eventual targets.

The United States has said it had not yet decided whether to give India direct access to Headley despite repeated requests from New Delhi.
Posted by: Fred || 04/01/2010 00:00 || Comments || Link || E-Mail|| [6491 views] Top|| File under: Lashkar e-Taiba
Lashkar-e-Taiba Commander Abdul Wahid Kashmiri Surfaces for First Time in a Decade
On March 23, 2010, Pakistan-based jihadist organizations organized a conference in the town of Kotli in Pakistani Kashmir. The conference was addressed by, among others, two prominent jihadist commanders - Syed Salahuddin and Abdul Wahid Kashmiri. Salahuddin is the Supreme Commander of Hizbul Mujahideen, one of the militant organizations fighting against Indian security forces in the Jammu & Kashmir state, and also heads the Muttahida Jihad Council, a network of nearly two dozen Pakistan-based militant organizations.

The Kotli meeting, which was billed as the "Defence of Pakistan Conference" and held on the Pakistan Day of March 23, was attended by hundreds of people and addressed by leaders of various jihadist organizations. Among the militant leaders who addressed the public meeting were Shaikh Jamilur Rehman of the militant organization Tehreekul Mujahideen, Bakht Zameen of Al-Badar Mujahideen, Maulana Farooq Kashmiri of Harkatul Mujahideen, Masood Sarfraz of Hizb-e-Islami (Jammu & Kashmir), General Abdullah of Jamiatul Mujahideen, Mufti Mohammad Asghar of Jaish-e-Mohammad, Mohammad Usman of Muslim Janbaz Force, Chaudhry Kamran of Al-Jihad Force, Ghulam Mohammad Safi, Mahmood Ahmed Saghar and Rana Iftikhar Ahmed, and others.

It should be noted that Pakistani Kashmir, formally called Azad (free) Jammu & Kashmir, is an area heavily fortified by the Pakistani military. Most of the mainstream Pakistani newspapers did not publish reports about the conference, as they normally refrain from doing so due to fears of the displeasure of the military-led establishment in Pakistan. The conference took place while Pakistan Army Chief General Ashfaq Kayani and Foreign Minister Shah Mehmood Qureshi, a;ong with a number of Pakistani officials, were in the U.S. for the March 24 Pakistan-U.S. Strategic Dialogue.
Continued on Page 49

This article starring:
Abdul Wahid Kashmiri
Lashkar-e-Taiba
Amir Hamza
Jamaatud Dawa
Bakht Zameen
Al-Badar Mujahideen
Chaudhry Kamran
Al-Jihad Force
General Abdullah
Jamiatul Mujahideen
Ghulam Mohammad Safi
Hafiz Muhammad Saeed
Jamaatud Dawa
Mahmood Ahmed Saghar
Masood Sarfraz
Hizb-e-Islami (Jammu
Maulana Farooq Kashmiri
Harkatul Mujahideen
Maulana Mahmoodul Hassan Ashraf
Jamiat Ulema-e-Islam
Mohammad Usman
Muslim Janbaz Force
Mufti Mohammad Asghar
Jaish-e-Mohammad
Qari Abdul Malik
Jamiat Ulema-e-Islam
Qari Yaqoob Shaikh
Rana Iftikhar Ahmed
Sahabuddin Madni
Jamiat Ahle Hadith
Shaikh Aqeelur Rehman
Jamaat-e-Islami
Shaikh Jamilur Rehman
Tehreekul Mujahideen
Syed Salahuddin
Hizbul Mujahideen
Uzair Ahmed Ghizali
Posted by: Fred || 04/01/2010 00:00 || Comments || Link || E-Mail|| [6478 views] Top|| File under: Lashkar e-Taiba
Iraq
Gunman killed while planting IED in Ninewa
NINEWA / Aswat al-Iraq: One gunman was killed while he was trying to plant an improvised explosive device (IED) in Ninewa, a local police source said on Wednesday.

"The incident occurred in al-Biaaj district (126 km west of Mosul),' the source told Aswat al-Iraq news agency. The source did not give further details.
Posted by: Steve White || 04/01/2010 00:00 || Comments || Link || E-Mail|| [6484 views] Top|| File under:
3 gunmen wounded, 4th arrested in Talafar blast
NINEWA / Aswat al-Iraq: Three gunmen were wounded while they were planting an explosive device in northern Talafar, while a fourth gunman was arrested following the blast, a local police chief said on Wednesday.

"This evening, an improvised explosive device (IED) hit four gunmen inside a children's toy store in al-Salam neighborhood, northern Talafar (60 km northwest of Mosul),' Col. Ali Hadi Obeid told Aswat al-Iraq news agency

Three gunmen were injured in the blast and taken to the hospital, while a fourth was arrested by the police, the official pointed out.
Posted by: Steve White || 04/01/2010 00:00 || Comments || Link || E-Mail|| [6476 views] Top|| File under:
Israel-Palestine-Jordan
4 Paleostinians wounded as Egypt detonates tunnel
Four Palestinians have been wounded as Egyptian security forces detonate a tunnel on the border between Gaza and Egypt, Palestinian medical sources report.
BOOM...Anybody in there?
OWWWWWWWW...
Sorry.
The Quds Press reported late Wednesday that the four victims, who were in the tunnel at the time of detonation, were moved to a local hospital in Rafah.

The explosion also caused damage to a number of homes in Al-Brazil neighborhood, in Rafah, in the southern part of the Gaza Strip.


Use enough dynamite there, Anwar?


They damaged homes in Brazil???
Furthermore, Egyptian security sources said that the security forces managed to uncover ten tunnels along the border with Rafah the same day.

The forces detonated some of the tunnels on Wednesday afternoon, and intend to detonate the rest soon.

In another incident, Egyptian police have seized 41 cars near its border with Gaza that were to be taken into the Palestinian territory through tunnels, a security official, who demanded anonymity, said on Wednesday.


That's one big tunnel ...


The discovery was made during a police patrol on Tuesday, the official said.
Posted by: Fred || 04/01/2010 00:00 || Comments || Link || E-Mail|| [6476 views] Top|| File under: Hamas
Who's in the News
42
[untagged]
2
Hamas
2
Lashkar e-Taiba
1
Chechen Republic of Ichkeria
1
Govt of Sudan
1
Govt of Syria
1
Hezbollah
1
Taliban
1
al-Qaeda
1
al-Qaeda in North Africa
Bookmark
E-Mail Me
The Classics
The O Club
Rantburg Store
The Bloids
The Never-ending Story
Thugburg
Gulf War I
The Way We Were
Bio
Merry-Go-Blog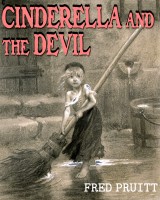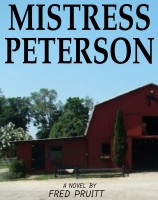 On Sale now!


A multi-volume chronology and reference guide set detailing three years of the Mexican Drug War between 2010 and 2012.

Rantburg.com and borderlandbeat.com correspondent and author Chris Covert presents his first non-fiction work detailing the drug and gang related violence in Mexico.

Chris gives us Mexican press dispatches of drug and gang war violence over three years, presented in a multi volume set intended to chronicle the death, violence and mayhem which has dominated Mexico for six years.
Click here for more information


Meet the Mods
In no particular order...


Steve White
Seafarious
Pappy
lotp
Scooter McGruder
john frum
tu3031
badanov
sherry
ryuge
GolfBravoUSMC
Bright Pebbles
trailing wife
Gloria
Fred
Besoeker
Glenmore
Frank G
3dc
Skidmark
Alaska Paul



Better than the average link...



Rantburg was assembled from recycled algorithms in the United States of America. No trees were destroyed in the production of this weblog. We did hurt some, though. Sorry.
54.174.225.82

Help keep the Burg running! Paypal: