Afghanistan
NATO Afghanistan mission cools Taliban threat
KANDAHAR: A NATO mission in the southwest of Afghanistan has caught Taliban leaders off guard and diminished the enemy's ability to fight a spring offensive in the area, officials said Saturday after announcing the elimination of several key Taliban leaders.

I guess announcing "Dread Spring Offensive 2007" before you start wasn't such a good idea after all

"We're operating on our terms now," Lt.-Col. Stephane Grenier, a public information officer with NATO's International Security Assistance Force, said in an interview, touting the success of its Operation Achilles. "We've restricted [the Taliban's] freedom of movement, we've disturbed how they normally do business, we've had them rethink how to resupply themselves," he said, explaining the new mission takes a different approach than some of the others that have gone before. "There hasn't been a whole lot of fighting, but that's not the point," he said.

"The point is to destabilize the enemy's ability to fight and to conduct destabilizing operations in the ways they traditionally did." The comments come as NATO announced Saturday it has eliminated several key members of the Taliban leadership in recent airstrikes in Helmand province. Launched in early March, Achilles was intended as a way to secure areas in the northern part of Helmand province, a poppy-rich territory where insurgents have generally had free reign.

Grenier said the ISAF has had to change its approach for this operation because the Taliban has moved further towards an insurgent style of warfare where they're even less eager to engage in open combat than before. While Grenier was optimistic about the progress in the region, he stopped short of declaring any kind of victory, even short-term.

In a written statement, the commander of NATO's troops in the south of Afghanistan added that he believes the Achilles mission -- which involves 4,500 NATO troops from several nations, including Canada, Britain, the United States, and the Netherlands, as well 1,000 Afghan soldiers -- has "essentially taken the initiative away from insurgents." "The Taliban extremist leadership in the south have been taken off guard by Operation Achilles and are on the defensive at this stage," said Maj.-Gen Ton van Loon. "We have inflicted serious damage to their command and control infrastructure as well as their ability to resupply," he added.

In that same statement, ISAF announced the elimination of several key Taliban leaders as part of Achilles during air strikes of an extremist compound in a remote village in northern Helmand on March 28. Officials did not release the number of people killed, saying only "several insurgents were killed during the strike including key Taliban leaders." On Saturday, ISAF officials also announced the recent capture or elimination of other Taliban leaders in another areas of the country as well.

In one operation in the Kandahar City region on Friday, ISAF and Afghan forces captured several key Taliban extremists, the statement said. Among those taken were Bacha Aka and brothers Taj and Raz Mohammed, three men who all reportedly helped to plan last month's failed assassination of Mullah Naqibullah, a respected tribal elder in Kandahar City.
Posted by: Steve || 04/04/2007 10:07 || Comments || Link || E-Mail|| [6470 views] Top|| File under:
Slovak peacekeeping troops reported to be moving south
PRAGUE, Apr 3, 2007 (Xinhua via COMTEX) -- Slovak troops in Afghanistan have started moving south from Kabul in response to a request from NATO, reports reaching here from Slovakia said on Tuesday. The first part of a military engineering unit have left Kabul by aircraft for Kandahar, a key front of NATO peace-keeping troops' fighting with the Taliban militants in southern Afghanistan, Pravda, a Slovak daily, quoted a source close to the military as saying. The unit's equipment was transported in convoys, it added.

The Slovak Defence Ministry refused to comment on the mobilization. "We will not comment on the move of the soldiers to a camp near Kandahar due to security reasons," Defense Ministry spokesman Vladimir Gemela said. Last year, NATO demanded that Slovakia deploy its troops in the turbulent south of Afghanistan. Around 60 Slovak soldiers are stationed in Afghanistan as part of the International Security Assistance Force.

The commanders of the Taliban have claimed that they had prepared 10,000 fighters including 2,000 suicide bombers to speed up their attacks against Afghan and foreign forces based in Afghanistan. Recently, the attacks have been more frequent in the mountainous areas in the south than in the relatively calmer north.

The Slovak government approved the transfer of the troops to southern Afghanistan in late February on condition that they will not operate only in the air base.
Posted by: Steve || 04/04/2007 09:51 || Comments || Link || E-Mail|| [6472 views] Top|| File under:
Afghan police swoop on religious 'suicide school'
POLICE raided a religious school in remote western Afghanistan and arrested 22 people, an official said Tuesday, alleging the school was involved in organising Taliban suicide attacks. Afghan police acting on a tip-off raided the school late Monday in the western province of Farah - which last month saw several suicide blasts - provincial police chief Sayyed Agha Saqib said. The school in the Bala Buluk district was being used as a "terrorist centre" and was supported by Pakistani nationals and Arabs, he said.

A Taliban commander named Mullah Hayatullah was alleged to be using the school to provide military training for the Taliban. The mullah was not among those caught in the raid and some of those arrested confessed to being Taliban. Afghan and Western officials say that many of the men behind the almost daily attacks in Afghanistan are trained in the shcools - known as 'madrassas' - run by extremist Islamists in areas of Pakistan along Afghanistan's eastern border.

Farah province, actually in the west of the country and adjoining Iran, has until the last few weeks seen relatively little of the Taliban violence stalking mainly southern and eastern Afghanistan. In late February the small town of Bakwa was overrun by Taliban fighters who were in control for less than 24 hours before Afghan security forces drove them out. Authorities later detained the Bakwa district governor and his police commander for alleged links with the Taliban. A suicide bombing on a convoy delivering the new police chief to his post on March 12 killed the officer and nine of his men. The Taliban claimed responsibility for the murders.

A suicide car bombing in Bala Buluk the previous day killed one policeman and wounded three others. It struck a convoy carrying a police chief for western provinces including Farah.
Posted by: Fred || 04/04/2007 00:00 || Comments || Link || E-Mail|| [6470 views] Top|| File under:
Africa Horn
Pirates seize Indian ship, crew
PIRATES have hijacked a merchant ship in Somali waters and demanded a ransom for it, the second such seizure off the anarchic nation's coast in five weeks. The International Maritime Bureau (IMB) said overnight that pirates seized the ship and its crew close to Mogadishu. Andrew Mwangura, director of the East African Seafarers Assistance Program, said the vessel was the MV Nimatullah, a ship with 14 Indian crew members and a cargo of 800 tonnes. It is registered in the United Arab Emirates, he said. "We are informed the hijackers are demanding a ransom," Mr Mwangura said.

The cargo includes clothes, sugar, cooking oil, slippers and cosmetics, he said, and belongs to Somali businessman Sheikh Saney, who could not be reached for comment. The vessel was seized while anchored outside Mogadishu's deepwater port after sailing from Dubai, he said. The latest hijacking follows the capture of a UN-chartered freighter, the Rozen, with its crew of six Kenyans and six Sri Lankans in late February.

The crew are still being held off the coast of the semi-autonomous Puntland region. That hijacking was the first attack reported since the interim government, with Ethiopian military help, drove out Islamists late last year who controlled southern Somalia and helped crack down on piracy.
Posted by: Fred || 04/04/2007 00:00 || Comments || Link || E-Mail|| [6476 views] Top|| File under:
Somali ceasefire holds for second day
A ceasefire in Mogadishu held for a second day on Tuesday when Somali clan elders prepared to meet Ethiopian troops after some of the worst fighting in the city's history.


That's a day longer than in Gaza ...

Diplomats from the United States, Europe and Africa were also due to meet in Cairo under the auspices of the International Contact Group on Somalia to try to put pressure on the warring parties to negotiate and reconcile.

After four days of battles that killed several hundred people and left parts of Mogadishu in rubble, two days of relative calm have brought some relief to the capital's 1 million residents, many of whom are trying to flee. Rebels linked to clan militia and a militant Islamist movement remained dug in behind sand-banks and in narrow alleys of Mogadishu. Ethiopian and Somali soldiers are watching them from positions close by, witnesses said. "Things are quiet again this morning but the fighting could start again at any time, it's tense," said a witness, surveying the city from his rooftop.

Leaders of the Hawiye clan, the city's dominant group from whose ranks many of the fighters come, were meeting early on Tuesday. They then planned to sit down with Ethiopian commanders, in Somalia to back the interim government.

Fierce fighting between Ethiopian-backed government forces and Islamic militants in Somalia's capital has killed nearly 400 people - mostly civilians - in the past four days, a Somali human rights group said Monday. The fighting abated long enough Monday to allow thousands of people to flee the ruined coastal city on foot and in donkey carts, cars and trucks. Some 47,000 people - mainly women and children - have abandoned their homes in the last 10 days, according to the U.N. refugee agency.
Posted by: Fred || 04/04/2007 00:00 || Comments || Link || E-Mail|| [6476 views] Top|| File under:
Peacekeepers die in Darfur border attack
Unidentified gunmen have killed five African Union peacekeepers in the Darfur region of western Sudan. The five were guarding a water point near the Sudanese border with Chad when they came under fire on Monday. Four soldiers were killed in the shooting and the fifth died of his wounds. Three gunmen were also killed.

The chairman of the African Union Commission, Alpha Oumar Konare, warned that continued violence raised the possibility of "a catastrophic and tragic breakdown of the security and humanitarian situation in Darfur". The AU has a 7000-strong force in Darfur. Sudan has rejected having a larger UN force in the region, where violence continues despite last year's peace agreement between the Government and one rebel faction.
Posted by: Fred || 04/04/2007 00:00 || Comments || Link || E-Mail|| [6472 views] Top|| File under:
Africa North
Three Dead In Alleged Al-Qaeda Attack
Algiers, 4 April (AKI) - Three Algerian soldiers died and seven others were wounded in an attack in Biskra, west of Algiers, attributed to an al-Qaeda-linked local terror group, local reports said on Wednesday. Militants with the Organisation of al-Qaeda in the Islamic Maghreb, the former Salafite Group for Preaching and Combat (GSPC), attacked the military convoy near the village of al-Ihbal, near where a similar attack was reportedly carried out by the group's members last week. The attacks follow a major anti-terror police operation in the northern Kabylia region.

Hundreds of militants have surrendered from 28 February until late August last year under a national reconciliation plan promoted by the government, which granted immunity to militants who turned themselves in provided they had not participated in massacres, rapes or bombings of public places. However, the offshoot of the GSPC, the Organisation of al-Qaeda in the Islamic Maghreb is the only militant group to have remained active in the country after it refused to abandon the armed struggle in exchange for the amnesty.

An Algerian Islamic insurgency started in 1992 after authorities cancelled elections an Islamist party was poised to win. The insurgency is now conducted by the GSPC's heirs with an estimated 500 militants, significantly less than in the 1990s when some 30,000 insurgents operated in the country.
Posted by: Steve || 04/04/2007 09:14 || Comments || Link || E-Mail|| [6477 views] Top|| File under:
Down Under
John Howard bans Islamic leader
THE Howard Government has banned a radical Muslim sheik from entering Australia to speak at a major Islamic conference in Melbourne on the weekend. Sheik Bilal Philips, who has been linked to the 1993 World Trade Centre bombings in New York, was refused a visa at the last moment by Department of Immigration officials, sources told the Herald Sun. It is believed the department acted on advice from national security agencies.

Sheik Philips, 50, a Canadian citizen who lives in Qatar, once wrote: "Western culture, led by the United States, is the enemy of Islam." The US Government named him as an "unindicted co-conspirator" in the 1993 bombings that killed six people and injured 1000. He was deported from the US in 2004.

A second speaker billed to attend the first annual Australian Islamic Conference at Melbourne University on Easter weekend has been asked to show cause why he should be allowed to enter the country. Sources said it was unlikely that Sheik Jaafer Idris, a Saudi-based academic, would be able to provide information in time. Four other foreign Islamic speakers have been granted visas, including controversial Briton Yvonne Ridley, who has described suicide bombings as "martyrdom operations".

Immigration Minister Kevin Andrews confirmed last night that Sheik Philips' visitor application had been refused. "The department checks each individual against the movement alert list, which contains approximately three million records of persons of concern, including those who may pose a national security risk," Mr Andrews said. "My department works closely with security and law enforcement agencies to ensure the data held on the movement alert list is accurate and current."

Mr Andrews said that all visitors to Australia had to meet character checks as part of the visa application process. "I can assure you that in all cases my department conducted the usual checks and screening processes," he said.



The Melbourne University conference is sponsored by the Islamic organisation Mercy Mission, which is promoting the event with the slogan "Islamic values are universal values".

The Melbourne University conference is sponsored by the Islamic organisation Mercy Mission, which is promoting the event with the slogan "Islamic values are universal values".

Sheik Philips was born Dennis Philips in Jamaica. His family moved to Canada when he was 11. He was a Communist Party activist before converting to Islam. He holds to a radical form of the religion that advocates marriage to pre-pubescent girls, public executions and stonings. During the first Gulf War, Sheik Philips helped to convert hundreds of American soldiers to Islam while they were encamped in Saudi Arabia, according to US Government reports. He told the London weekly Al-Majallah that he was employed by the Saudi military to run a camp for cultural information at a US army barracks solely to win over US troops to Islam. Sheik Philips has advocated on his website that "the cutting of hands and heads, stoning of people to death, and (public) lashings are only to be held on Fridays".

Sheik Idris, 76, a Sudanese citizen now teaching in Saudi Arabia, espouses the radical form of Islam known as Wahhabism.
Posted by: Fred || 04/04/2007 00:00 || Comments || Link || E-Mail|| [6476 views] Top|| File under:
Home Front: WoT
Guilty Plea In New York Terror Case
A Baltimore man who attended an Islamist guerrilla training camp in Pakistan pleaded guilty in New York to a terrorism charge. Mahmud Faruq Brent, 32, faces up to 15 years in jail at his July 10 sentencing, The Washington Post reported. Brent, who is also known as Mahmud Al Mutazzim, was scheduled to go on trial April 24 with two other defendants. His lawyer, Hassen Ibn Abdellah, told the Post Brent didn't plan to testify against the other defendants.

Brent pleaded guilty Monday in U.S. District Court in Manhattan to conspiring to aid a group on the U.S. terrorism list, the Lashkar-e-Taiba, by attending one of its training camps. He was arrested in 2005 and has admitted attending the camp in 2002, the Post reported.
Posted by: Fred || 04/04/2007 00:00 || Comments || Link || E-Mail|| [6478 views] Top|| File under:
India-Pakistan
Clashes in Pakistan kill 60 near border
DERA ISMAIL KHAN, Pakistan - Heavy fighting between Pakistani tribesmen and foreign militants allegedly linked to al-Qaida has killed 60 people near the Afghan border, security officials said Wednesday.

Local tribes turned viciously against foreigners living in the lawless South Waziristan region on March 19. The government says the violence shows Pakistan is winning its fight against international terrorism.

About 50 of those killed in the past 24 hours in the South Waziristan region were Uzbeks, three security officials told The Associated Press. About 10 local tribesmen and one Pakistani soldier also died, they said.
Posted by: ed || 04/04/2007 08:56 || Comments || Link || E-Mail|| [6473 views] Top|| File under:
Six hurt in grenade attack in Srinagar
Suspected separatist militants in Indian Kashmir threw a grenade at a security bunker on a crowded street in the region's main city on Tuesday, wounding at least a half-dozen people, police said. "The aim of the grenade was a security bunker, but it bounced back and exploded near a busy street crossing," a police officer, who did not want to be named, said. No militant group claimed responsibility for the attack, which took place near Niad Kadal, a residential area in Srinagar.
Posted by: Fred || 04/04/2007 00:00 || Comments || Link || E-Mail|| [6475 views] Top|| File under:
Tribesmen raise 900-man army to fight foreign militants
A tribal army of 900 volunteers was raised on Tuesday to support Maulvi Nazir, a pro-government militant commander waging a fight against Uzbek militants and their local supporters in South Waziristan. A jirga of Ahmedzai Wazirs met again in Wana's Rustam Bazaar to consider the request for a lashkar from Nazir, the ameer of the Taliban in South Waziristan, against Uzbeks resisting attempts to be expelled from the area, according to reports reaching here. "Tribal elders of Ahmedzai Wazirs gathered in the bazaar and approved raising a lashkar of 900 volunteers," said the reports.

Around 200 people, mostly Uzbeks, have been killed in ongoing clashes between Nazir's supporters and the Uzbek militants and their local sympathisers in the Azam Warsak, Kaloosha and Karikot areas since last month. "Around 200 volunteers have left for Azam Warsak and Karikot areas to back Nazir's men against the Uzbeks, who have put up a strong resistance so far," a tribal elder told Daily Times in Tank after returning from Wana.

Asked why the fight against the Uzbeks was taking so long, the elder said, "The Uzbeks are resisting because some of the Ahmedzai Wazir sub-tribes are supporting them. And secondly, the Uzbeks are getting help from Mazar-e-Sharif (a northern town in Afghanistan bordering Uzbekistan)," but stopped short of giving details of the help from the northern Afghan city.

The Uzbek militants are in full control of western parts of Wana, such as Azam Warsak and Kaloosha, giving themselves a safe passage to the Afghan border, while Maulvi Nazir is strong in the eastern and southern parts of Wana and cannot cut off Uzbek supply lines from the Afghan border. "If the Uzbeks are getting any supply of weapons or anything else from across the border, that Maulvi Nazir might not know," said a former security official in Tank city. He said Maulvi Nazir would have to cut off the Uzbeks' supply lines, if any, from across the border.

A pamphlet, distributed in Wana Bazaar by Nazir's supporters, claimed that Uzbek commander Tahir Yuldashev of the Islamic Movement of Uzbekistan "is an agent of America and Afghan President Hamid Karzai, and liable to be killed". The elder said the Uzbeks were "spreading terror" across Wazir areas to "neutralise Nazir's majority".

The former security official said the battle would decide the future of Waziristan, and defeat for Maulvi Nazir would be as "devastating for Pakistan as it would be for the Taliban ameer". Since March 19, when the clashes began, the Uzbek militants and their sympathisers have held firm against Maulvi Nazir. However, Nazir's supporters appear to be "in high spirits" following the approval of the 900-man army.
Posted by: Fred || 04/04/2007 00:00 || Comments || Link || E-Mail|| [6475 views] Top|| File under:
Foreign militants massacred journalist's family in Waziristan
Foreign militants killed the brother, father, uncle, and cousin of Din Muhammad, a reporter for Urdu language newspaper Inkishaf, at his home in South Waziristan in apparent retribution for his work, the Committee to Protect Journalists (CPJ) quoted his colleagues as saying on Tuesday. Three other family members were also abducted. It is not clear whether Din Muhammed was among them.

"We are sickened by this massacre," said CPJ Executive Director Joel Simon. "We call on authorities to immediately investigate these brutal murders and to do all they can to locate our colleague Din Muhammed."

The newspaper journalist's 15-year-old brother Muhammed Islam, father Muhammed Amir, and a cousin were killed in a gunfight at the journalist's house on Sunday, according to local and international news reports. The suspected foreign militants also abducted three family members, and publicly executed an uncle of the journalist. The fate of the other three is not known. Three of the militants were also killed when the family members returned fire, the New York-based CPJ said.

Din Muhammad had accompanied a group of visiting journalists to the town of Wana on March 25 to meet with local tribal militant commanders. Few journalists from outside the area have dared to travel to Wana to report on a fresh conflict between local Waziri tribesmen and Uzbek militants with suspected links to Al Qaeda, said Peshawar-based journalists.

"We were advised not to go to Wana. It is the most dangerous place," said Mushtaq Yusufzai, a reporter for an English-language daily and a cameraman for NBC News, who was in the group. "Muhammad assured us that we would be safe. But we were afraid that he would feel the consequences for doing his job."

The group spoke with local commanders including Haji Nazeer, who is leading the drive against suspected foreign militants who took refuge in the tribal regions of Pakistan after fleeing Afghanistan in 2001.
Posted by: Fred || 04/04/2007 00:00 || Comments || Link || E-Mail|| [6475 views] Top|| File under:
Iraq
New Insurgent Group "Iraqi Hamas" Emerges On Video
Baghdad, 4 April (AKI) - The first video attributed to a new Iraqi insurgent group was posted to radical Islamist internet forums on Wednesday. The three-minute film, entitled "The First Operation of Iraqi Hamas" showed the explosion of a roadside bomb in the Baghdad suburbs, as a truck supplying the US military bases passes by. The group is believed to have been formed at the end of March from a split within the 1920s Brigades, a group responsible for numerous kidnapping and suicide bombs. Some analysts believe "Iraqi Hamas" comprises militiamen linked to the Islamic party in parliament and to the local chapter of the Muslim Brotherhood.

A man described as the group's representative in Jordan, Muhammad Ayash al-Kubeisi, told Al Jazeera "we fight the infidels and want the withdrawal of the Americans, but we do not consider the other Iraqis as apostates. For us, they are citizens, just as we are, and we want a dialogue with them. "We do not have any organisational link with Hamas [the militant group in the Palestinian territories] but we follow its doctrine and we take our inspiration from them" he said. "We share their vision of carrying out armed resistance and at the same time standing as candidates and being involved in politics."

Regarding the al-Qaeda network, Iraqi Hamas considers its action to be limited to the country and is not interested in taking part in a global battle against the West. In radical Islamist web forums many al-Qaeda supporters have strongly criticisied the birth of this new formation They consider it a provocation; particularly given the recent criticism by al-Qaeda number two Ayman al-Zawahiri, who blasted Hamas for joining a national unity government with the PA president Mahmoud Abbas, of the more moderate Fatah faction.

In recent weeks, most Iraqi Sunni guerilla groups have sided with the tribes of the restive al-Anbar province against the terrorists of al-Qaeda and the government of Nouri al-Maliki has begun negotiations to try to involve them in the political process.
Posted by: Steve || 04/04/2007 09:11 || Comments || Link || E-Mail|| [6479 views] Top|| File under:
Politicians Fed Up with "Unnecessary Searches" by US Troops
Although the original title suggests it is all Iraqis - except, possibly, the "Iraq, The Model" blogger.


Government officials and lawmakers say they are fed up with what they feel are unnecessary searches by American troops and private security contractors in the Green Zone and persuaded President Jalal Talabani to take action, his office said Tuesday. The president, a Kurd, set up a committee to develop new security rules and then meet with U.S. officials to agree on a new relationship between American-led coalition forces and all Iraqis, not just government officials and lawmakers.

The statement gave no other details, but Shiite legislator, Bassem Sharif, who attended the session at which the committee was established, said politicians complained bitterly about being searched every time they went into the parliament or Cabinet building.


We're special, just like the US Congress!


Only Talabani, Prime Minister Nouri al-Maliki and Parliament Speaker Mahmoud Mashhadani are not searched under current practice.

An example of some complaints included a recent incident in which the U.S. military closed the Baghdad airport and wouldn't allow Vice President Adel Abdul-Mahdi's plane to land on a return trip from Turkey. He was forced to fly back to Ankara and spend the night.

Another incident involved the son of Abdul-Aziz al-Hakim, the head of the largest bloc in parliament, who was taken into U.S. custody for 12 hours in February after crossing from Iran with bodyguards, Sharif said.

After his release, Ammar al-Hakim asked, "Is this the way to deal with a national figure? This does not conform with Iraq's sovereignty."

The new committee includes Abdul-Mahdi and the ministers of the interior, foreign affairs, defense and the national security adviser, the statement said.
Posted by: Bobby || 04/04/2007 05:52 || Comments || Link || E-Mail|| [6475 views] Top|| File under:
German hostages have 10 days to live
IRAQI militants holding a German woman and her son hostage said today they were giving Germany a new deadline of 10 days to withdraw its troops from Afghanistan or the two would be killed. The Arrows of Righteousness group posted a video on the Internet showing Hannelore Marianne Krause urging Germany to heed the demands of the militants.

The group had issued an earlier ultimatum on March 10 that it would kill the pair if Berlin failed to pull out its troops from Afghanistan. The two were seized from their home in the western Baghdad district of Ghazaliya in early February. "I urge the German people to help me in my difficult situation," said Mrs Krause, according to an Arabic translation of her comments, only part of which could be heard. "Germany was safe before it got involved in this satanic coalition with America against what they call terrorism," said Mrs Krause, shown sitting on the ground next to her son.

A militant speaking on the video but out of sight said: "We are giving the German government another 10 days to begin withdrawing its troops from Afghanistan or we shall kill this criminal woman and her son who works in the Foreign Ministry of the government of (Iraqi Prime Minister Nuri al-) Maliki".

The woman is married to an Iraqi physician and moved to Iraq 40 years ago. Her son is reported to be in his mid-20s and has dual German-Iraqi citizenship. The German government has said it is working to try to secure the hostages' release but will not be blackmailed.
Posted by: Fred || 04/04/2007 00:00 || Comments || Link || E-Mail|| [6516 views] Top|| File under:
US air strike destroys explosives factory
A US air strike destroyed two large buildings south of the Iraqi capital used to make and store explosives. "Ground forces called in for air support when they found large amounts of chemicals and improvised-explosive-device making materials in two buildings," in the town of Arab Jubur, south of Baghdad, the military said today. The air strike caused no casualties, it said.

Since the launch of a massive security operation in Baghdad in February, Iraqi and US troops have reduced execution-style killings in the capital, but car bombings carried out by suspected Sunni militants remain a major headache. In a bid to stop the flow of explosives into the city, the military is now focusing on detecting bomb-making facilities, which are believed to be largely located on the outskirts of Baghdad.
Posted by: Fred || 04/04/2007 00:00 || Comments || Link || E-Mail|| [6474 views] Top|| File under:
Southeast Asia
Seven Muslim men held in Thai rebellious south
BANGKOK, April 4 (Reuters) - Thai security forces said on Wednesday they had detained seven Muslim men suspected in the beheading of a Buddhist and the killing of three policemen in the rebellious south. The arrests were made in separate raids in the Muslim-majority region, where more than 2,000 people have been killed in three years of separatist insurgency. They said bomb-making components, two-way radios, ammunition and combat gear were found.

Police were looking for two other Muslim men suspected of killing three policemen at a local government office in Pattani province on Tuesday after two were arrested and two shot dead during a pursuit, Colonel Wanchai Puangkhumsap told Reuters. Among those detained were five men suspected of beheading a 75-year-old Buddhist rice miller in Pattani in February. Those raids turned up combat uniforms, electrical wires and nails thought to be used to make bombs, the army said in a statement.

On Wednesday, police and soldiers raided a grocery shop in a mosque in Narathiwat province where they seized seven two-way radios and 60 pistol bullets, but arrested no one, police said.

In the past month, police and soldiers have become more aggressive in countering the insurgents, raiding villages, seizing bomb-making equipment and detaining more than 100 suspected Muslim men and women. The number of bomb attacks seems to have declined, but shooting attacks on both civilians and security forces of both faiths continues. On Wednesday, a roadside bomb exploded and slightly wounded three of 16 policemen in a patrol convoy, police said.

Despite growing calls on the government to take tougher action against the militants, Prime Minister Surayud Chulanont says he will not reverse a softly-softly approach to resolving the insurgency.
Posted by: Steve || 04/04/2007 10:12 || Comments || Link || E-Mail|| [6473 views] Top|| File under:
3 Thai border police injured by roadside bomb
Three border patrol police were critically injured when insurgents detonated a roadside bomb in Yala province on Wednesday morning. Police said the blast from the 10-kilogramme improvised explosive device (IED) came along a road in Raman village while the police were patrolling.

Meanwhile, about 100 police from Sungai Padi station searched a community cooperative and found military uniforms, walkie-talkies tuned to official frequencies, maps marked with escape routes, and several fake motorcycle plates believed to belong to insurgents. The military equipment was concealed above the ceiling tiles in the community centre. The owner of the cooperative escaped before police arrived at the cache, in front of Ban Dorhae mosque.
Posted by: ryuge || 04/04/2007 05:31 || Comments || Link || E-Mail|| [6477 views] Top|| File under:
Australian & Inodnesian authorities foil terror attack
A SUSPECTED terrorist group foiled by Australian and Indonesian police was planning an attack twice the size of the first Bali bombings, the Australian Federal Police (AFP) says.

AFP deputy commissioner John Lawler said the group was well advanced and had accumulated large quantities of explosives. "Our technical experts are telling us that it's likely to be twice the size of the first Bali bombings," he said on Southern Cross radio. "It's significant because what it's done is prevented, we believe, future bombing attacks in Indonesia.

"The group were well advanced."

Australian and Indonesian police arrested seven men linked to Jemaah Islamiah (JI) in raids in East Java late last month. Indonesian National Police (INP) shot dead an eighth man during the raids. Police seized 20 bombs, 730kg of explosive material, 45kg of TNT, almost 200 detonators, more than a thousand rounds of ammunition and a cache of weapons.

Mr Lawler would not say if the arrested men had a specific target, but said the INP believed the arrested men were planning a bombing campaign directed at a range of public officials. However, he said history showed western interests were usually targets. "We need to look back at the modus operandi of these people and they have targeted western interests in the past and that's a concern," he said. "We think (they were working) within Indonesia and we're working closely with the INP and I think the thing will become clearer the further we go."

The seven suspects have been charged by the INP with terrorism-related offences and will face Indonesian courts soon.

During the raids, police found charts mapping the structure of JI which showed the group had a board. The charts showed the structure of JI, such as names and departments, had changed compared with previous intelligence on the extremist group, anti-terror police chief Brigadier General Surya Dharma said. "It is clear even to laymen that this is an organised operation," he said in the city of Yogyakarta on Indonesia's main island of Java.
Posted by: Ebbeanter Ulemp4173 || 04/04/2007 00:00 || Comments || Link || E-Mail|| [6475 views] Top|| File under:
7 suspected terrorists moved to Indonesian capital for interrogation
Seven suspected members of the al-Qaida-linked Jemaah Islamiyah were flown to the Indonesian capital Tuesday for interrogation by national police hoping to crack the shadowy terror network. Investigators said the arrests of the men last week in Central and East Java provinces — together with the discovery of a massive cache of weapons, explosives and detonators — may have helped thwart as many as 20 planned attacks. "We're bringing them to Jakarta so we can interrogate them further," National Police Chief Gen. Sutanto told reporters as the suspects boarded an airplane in the Central Java town of Yogyakarta. "We want to learn everything we can about this network."

The men are believed to be members of Jemaah Islamiyah, which is seeking to create an Islamic state across Southeast Asia. The network has been blamed for a string of deadly bombings in Indonesia — the world's most populous Muslim country — in the last five years. Four of the suspects were captured during a March 20 raid on a busy street near the city of Yogyakarta, authorities said, and those suspects eventually tipped off police to the whereabouts of the other three in East Java. An eighth suspect was fatally shot by police. Among the evidence seized in the two raids were 20 active bombs, 800 kilograms (1,700 pounds) of explosives, nearly 20 detonators, three M-16 automatic rifles, six pistols, and 1,500 bullets, police said.
Posted by: Fred || 04/04/2007 00:00 || Comments || Link || E-Mail|| [6479 views] Top|| File under:
Indonesian police find JI terror charts
Police in Indonesia say they have found charts mapping the structure of the extremist group Jemaah Islamiyah. Police say the photocopied charts show the names and departments have changed compared with previous intelligence on the extremist group. They say JI now also has a "military wing" led by Abu Dujana, which is tasked with collecting explosives and arms for attacks. The photocopies were found after raids in Indonesia last month in which one suspected militant was shot dead and seven others arrested. The raids led to a major seizure of bombs and weapons, which police say would have been used in future atrocities. JI has been blamed for the Bali bombings as well as the attacks on the Marriott Hotel and the Australian embassy in Jakarta.
Posted by: Fred || 04/04/2007 00:00 || Comments || Link || E-Mail|| [6473 views] Top|| File under:
Sri Lanka
23 Tamil rebels killed in Sri Lankan clashes
Government soldiers killed 23 separatist Tamil rebels during a fierce clash in eastern Sri Lanka as the army attempted to regain control of the area, the military said Tuesday. The battle erupted late Monday while the soldiers were on an operation in the village of Unnichchai in the eastern Batticaloa district, military spokesman Brig Prasad Samarasinghe said. The military has launched several attacks in recent weeks to capture rebel bases and regain control of the east of the island, part of the area the rebels claim for an independent homeland.

The military recovered 10 bodies of rebels and was preparing to hand them over to the guerrillas through the International Committee of the Red Cross, Samarasinghe said, adding that two soldiers were wounded in the clash. Separately, in the northern Vavuniya district, army troops killed two insurgents Monday evening, Lt Col Upali Rajapakse of the defence ministry said.

He said assault rifles, detonators and a radio set were found with the bodies. Rebel officials could not be reached for comment. Heavy violence in recent days has included the rebels' first air raid, a naval battle, a suicide bombing, government air strikes and a bomb blast on a bus that killed 16 people and wounded 25, as the tropical island edges toward a resumption of full-scale civil war.

The victims of the bus blast near the eastern town of Ampara on Monday were mostly from the country's Sinhalese ethnic majority, Samarasinghe said, blaming the Tamil rebels for the attack. A Tamil Tiger spokesman, Rasiah Ilanthirayan, denied their involvement and condemned the killing of innocent civilians. "We believe that this was carried out by forces who are opposed to us to create a bad name for us when the SAARC meeting is being held in India," he said.

The international Red Cross on Tuesday condemned a bus bombing on Sri Lanka's eastern coast which left 16 people dead, including three children, and injured 25 others. "The International Committee of the Red Cross deplores the civilian casualties caused by an attack yesterday on a civilian bus in Ambalangoda, Ampara district," it said in a statement. "The ICRC is deeply concerned about the rising number of civilians being injured or killed as a result of deliberate attacks in Sri Lanka's escalating violence," said Toon Vandenhove, head of the ICRC delegation in Colombo.
Posted by: Fred || 04/04/2007 00:00 || Comments || Link || E-Mail|| [6475 views] Top|| File under:
Syria-Lebanon-Iran
Easter "gift": Iran says freeing kidnapped British sailors
The President of Iran shook hands with the British hostages this afternoon after announcing he was freeing them. The men were dressed in ill-fitting suits and Leading Seaman Faye Turney, the only woman in the 15-strong patrol of marines and sailors, wore a blue headscarf and very unbecoming pink shirt; it was not thought she had shaken hands with the president.

The sailors will leave Tehran early Thursday and arrive at London's Heathrow airport around 1200 GMT, said Robin Air, father of Royal Marine Capt. Chris Air. Families will be reunited with the crew later Thursday at a military base, he said.
Posted by: trailing wife || 04/04/2007 16:03 || Comments || Link || E-Mail|| [6597 views] Top|| File under:
Iranian leader pardons detained Britons
TEHRAN, Iran — Iranian President Mahmoud Ahmadinejad says he has pardoned the 15 British sailors and marines detained in the Gulf last month.

I'll believe it when their plane lands on safe territory

Ahmadinejad also gave medals of honor to the Iranian coast guards who intercepted the 15 British sailors and marines in the Gulf, saying Iran will never accept tresspassing of its territorial waters. "On behalf of the great Iranian people, I want to thank the Iranian Coast Guard who courageously defended and captured those who violated their territorial waters, the president told a press conference. He then interrupted his speech and pinned medals on the chests of three Coast Guard officers involved in capturing the British sailors and marines in the northern Gulf on March 23.

"We are sorry that British troops remain in Iraq and their sailors are being arrested in Iran," Ahmadinejad said. He criticized Britain for deploying Leading Seaman Faye Turney, one of the 15 detainees, in the Gulf, pointing out that she is a woman with a child.

Also Wednesday, Iran's state media reported that an Iranian envoy will be allowed to meet five Iranians detained by U.S. forces in northern Iraq since January. A U.S. military spokesman in Baghdad said, however, that American authorities were still considering the request. The spokesman, Maj. Gen. William C. Caldwell, said an international Red Cross team, including one Iranian, had visited the prisoners but he did not say when.
Posted by: Steve || 04/04/2007 09:49 || Comments || Link || E-Mail|| [6484 views] Top|| File under:
Iran Nuclear Bomb Could Be Possible by 2009
Iran has more than tripled its ability to produce enriched uranium in the last three months, adding some 1,000 centrifuges which are used to separate radioactive particles from the raw material.

The development means Iran could have enough material for a nuclear bomb by 2009, sources familiar with the dramatic upgrade tell ABC News.

The sources say the unexpected expansion is taking place at Iran's nuclear enrichment plant outside the city of Natanz, in a hardened facility 70 feet underground.

A spokesperson for the United Nation's International Atomic Energy Agency, the IAEA, declined to comment citing the "extreme sensitivity" of the situation with Iran.

Iran has already declared its above-ground operations at Natanz have some 320 centrifuges.

The addition of 1,000 new centrifuges, which are not yet operational, means Iran is expanding its enrichment program at a pace much faster than U.S. intelligence experts had predicted.

"If they continue at this pace, and they get the centrifuges to work and actually enrich uranium on a distinct basis," said David Albright of the Institute for Science and International Security, "then you're looking at them having, potentially having enough highly enriched uranium for a nuclear weapon in 2009."

Previous predictions by U.S. intelligence had cited 2015 as the earliest date Iran could develop a weapon.

Iranian President Mahmoud Ahmadinejad has publicly predicted his country would have 3,000 centrifuges installed by this May, but few in the West gave his claim much credence, until now.

"I think we have all been caught off guard. Ahmadinejad said they would have these 3,000 installed by the end of May, and it appears they may actually do it," Albright said.

The new centrifuges are in open defiance of the U.N. Security Council which last week imposed a new set of sanctions on Iran for refusing to halt enrichment.

Iran maintains its enrichment facilities are only meant to produce fuel for nuclear power reactors.

But the uranium they are enriching could not be used in the Russian nuclear power reactor they are currently building.

State Department spokesman Sean McCormack declined to comment on the details of Iran's new centrifuges but told ABC News, "This kind of expansion of Iran's centrifuge capability is why we went to the U.N. Security Council and pushed for a stronger resolution and stronger sanctions."
Posted by: ed || 04/04/2007 08:35 || Comments || Link || E-Mail|| [6540 views] Top|| File under:
Delegation ready to fly out for Iran talks
Britain is ready to fly a delegation to Iran at short notice as part of an attempt to secure the release of the captive British naval crew, but yesterday evening it was still waiting for a green light from Tehran for talks to begin. The delegation, probably consisting of naval officers, legal experts and diplomats, would not formally negotiate the release of the 15 sailors and marines seized by Iran, British officials insisted, but would try to produce a face-saving way out of the crisis for both sides by discussing how to avoid another incident in the northern Gulf.

"The next 48 hours will be fairly critical," Tony Blair said yesterday as Downing Street braced itself for a news conference today by the Iranian president, Mahmoud Ahmadinejad, who has hitherto had little to say about the crisis. "If they want to resolve this in a diplomatic way, the door is open," the prime minister said. But if the negotiations stalled, Britain would "take an increasingly tougher position".

Speaking later, the foreign secretary, Margaret Beckett, made clear that Britain was not considering the use of force. The prime minister "is not talking, or intending to imply, anything about military action," she said. "We are not seeking confrontation. We are seeking to pursue this through diplomatic channels." Mrs Beckett said that, 12 days into the hostage crisis, British diplomats had still not been given access to the captive naval crew, and the Foreign Office had still had no "formal response" to a note sent to Tehran on Friday, proposing the dispatch of the expert delegation for confidence-building talks.

There have been almost daily contacts between the Iranian ambassador in London, Rasoul Movahedian, and David Triesman, a Foreign Office minister; they were due to hold their eighth meeting of the crisis last night. The British ambassador in Tehran, Geoffrey Adams, has also been meeting officials in the Iranian foreign ministry. But those contacts have largely produced platitudes, British sources say. They believe that Iranian officials may be unwilling to commit themselves until President Ahmadinejad has spoken.
Posted by: Fred || 04/04/2007 00:00 || Comments || Link || E-Mail|| [6474 views] Top|| File under:
Who's in the News
89
[untagged]
Bookmark
E-Mail Me
The Classics
The O Club
Rantburg Store
The Bloids
The Never-ending Story
Thugburg
Gulf War I
The Way We Were
Bio
Merry-Go-Blog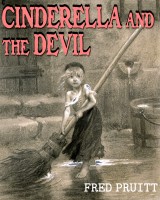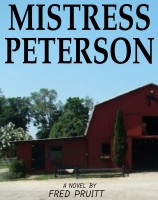 On Sale now!


A multi-volume chronology and reference guide set detailing three years of the Mexican Drug War between 2010 and 2012.

Rantburg.com and borderlandbeat.com correspondent and author Chris Covert presents his first non-fiction work detailing the drug and gang related violence in Mexico.

Chris gives us Mexican press dispatches of drug and gang war violence over three years, presented in a multi volume set intended to chronicle the death, violence and mayhem which has dominated Mexico for six years.
Click here for more information


Meet the Mods
In no particular order...


Steve White
Seafarious
Pappy
lotp
Scooter McGruder
john frum
tu3031
badanov
sherry
ryuge
GolfBravoUSMC
Bright Pebbles
trailing wife
Gloria
Fred
Besoeker
Glenmore
Frank G
3dc
Skidmark
Alaska Paul



Better than the average link...



Rantburg was assembled from recycled algorithms in the United States of America. No trees were destroyed in the production of this weblog. We did hurt some, though. Sorry.
44.201.94.72

Help keep the Burg running! Paypal: