29 Taliban die in north Afghanistan fighting
At least 29 militants, including two commanders, were killed over four days of intense fighting aimed at protecting supply routes through northern Afghanistan, the Interior Ministry said on Sunday. An Afghan policeman was also killed during mine clearance operations in the southern province of Kandahar, the Interior Ministry said.

Afghan and international forces launched an offensive last week in the northern province of Baghlan to push the Taliban out of a number of districts, including the outskirts of the provincial capital, about 190 kilometers north of Kabul. Insurgents had stepped up attacks in the formerly calm province as part of efforts to disrupt a key northern overland supply route for international forces.

NATO air strikes bombarded insurgent positions, killing 29 and injuring 52, said Zemeri Bashary, spokesman for the Interior Ministry.

At least three Afghan police and four German soldiers have been killed in the fighting. Bashary said the operation was continuing on Sunday.

Also on Sunday, a foreign soldier was killed by a roadside bomb in the most volatile part of Afghanistan.
Posted by: Fred || 04/19/2010 00:00 || Comments || Link || E-Mail|| [336066 views] Top|| File under: Taliban
Africa Horn
14 dead in Somali violence
A landmine blast in the Somali capital Mogadishu killed eight people, and mortar rounds fired by insurgents at the city airport as the president returned killed six, eyewitnesses and medics said on Sunday. Al Shabaab Islamist fighters fired the mortar rounds shortly after President Sheikh Sharif Ahmed and the parliament speaker landed late on Saturday. Government troops and African Union (AU) peacekeepers responded by shelling rebel strongholds.

"All the mortar rounds missed the airport but landed in civilian areas," Ali Muse, coordinator of ambulance services, told Reuters. He said five of the six people killed died in the bustling Bakara market from where al Shabaab often launches its attacks. Four of them were women. On Tuesday, the United Nations urged Somali security forces, AU troops and Islamist militants not to indiscriminately shell densely populated areas, saying this was a blatant violation of the laws of war.

"They have massacred our people, they don't care for our people, our flag and sovereignty," wept Fadumo Abdi, whose son was killed in the blast.


Poor Faumo Abdi simply doesn't understand. If his/her son was a pious Muslim, the mortar round sent him to paradise as a shahid, with all that entails. If he wasn't, then better he is dead than continuing a life of impiety. Thus do we see the tender care al Shabab takes of the souls of their fellow Somalis, regardless of creed or tribe.

Somalia's parliament had been expected to convene on Sunday for the first time since December after repeated setbacks, but the meeting was postponed for four days for "technical reasons"
Posted by: Fred || 04/19/2010 00:00 || Comments || Link || E-Mail|| [336075 views] Top|| File under: al-Shabaab
Africa North
Al-Qaeda releases Italian couple in Mali
[Maghrebia] Al-Qaeda on Friday (April 16th) released two Italian hostages held for months in northern Mali, international press reported. Malian President Amadou Toumani Toure met Sergio Cicala, 65, and his Burkina Faso-born wife Philomene Kabore, 39, in Bamako on Saturday, AFP reported. According to an official source from the presidency, no ransom was paid for the couple's release. "We got tribal leaders in the north to intervene, and they played an important role," AFP quoted the source as saying. The Italians were kidnapped in eastern Mauritania on December 18th and handed over to al-Qaeda in the Islamic Maghreb (AQIM) terrorists in Mali.

In related news, Mauritania charged a Malian national with attempted kidnapping of foreign nationals and collaboration with AQIM. The suspect, arrested by Mauritanian troops two weeks ago, allegedly provided logistical support to AQIM Sahara-region leader Mokhtar Belmokhtar.
Posted by: Fred || 04/19/2010 00:00 || Comments || Link || E-Mail|| [336066 views] Top|| File under: al-Qaeda in North Africa
Tizi-Ouzou terrorists free elderly hostage
[Maghrebia] Facing intense pressure from Algerian citizens, al-Qaeda terrorists on Friday (April 16th) freed an elderly kidnap victim without receiving a ransom payment, El Watan reported. Retired businessman Ali Hassani, 80, was abducted March 22nd near Tizi-Ouzou by al-Qaeda cell "Katibat El Farouk". A week later, thousands of people staged a protest in Aït Koufi to demand his "immediate and unconditional release". Villagers in Boghni also held a general strike on April 15th to protest the abduction. The terrorists had demanded a 30m-dinar ransom for Hassani.
Posted by: Fred || 04/19/2010 00:00 || Comments || Link || E-Mail|| [336067 views] Top|| File under: al-Qaeda in North Africa
India-Pakistan
Mastermind of Rescue 15 blast held
The capital city police arrested three terrorists belonging to the Tehreek-e-Taliban Pakistan (TTP), including the mastermind of the Rescue 15 bomb blast, recovering sophisticated weapons and explosives from their custody on Sunday.

Police claimed that the men were high-profile terrorists and were caught red handed with explosives as they were assembling in the city for carrying out major terror activities in the capital.

The accused were identified as Shafiqur Rehman alias Adam, Abdul Qayum alias Mufti and Ghulam Tabassum.

Police sources said Mullah Shafiq and Ghulam Tabassum were the masterminds of last year's Rescue 15 blast.

An Islamabad police spokesman said the police was informed by its sources that three terrorists had entered the city and were present in Sector G-9/1. A special police team, supervised by CID Superintendent of Police Capt Liaqat Ali and led by Margalla police station house officer Muhammad Hussain Lasi, raided their hideout and caught them red handed from near a 'nullah' in Sector G/9-1. Police recovered two Kalashnikovs and 25 rounds, detonators, and explosives.

During preliminary interrogation, the men confessed that they had planned to carry out terrorist activities in the capital. They said they wanted to target Islamabad's main markets and important installations. The spokesman said Inspector General of Islamabad Police Syed Kaleem Imam and the Islamabad senior superintendent of police appreciated the performance of Margalla Police and announced special awards and commendation certificates for the policemen.

This article starring:
ABDUL QAIUM ALIAS MUFTI
TTP
GHULAM TABASUM
TTP
SHAFIQUR REHMAN ALIAS ADAM
TTP
Posted by: Fred || 04/19/2010 00:00 || Comments || Link || E-Mail|| [336067 views] Top|| File under: TTP
13 Taliban killed in Orakzai, commander killed in Swat
A clash between the security forces and the Taliban early on Sunday in Sangra area of Orakzai Agency resulted in the killing of 13 terrorists, while a Frontier Corps personnel was also killed in the clash, a private TV channel reported.

The forces have been engaged in operation against the Taliban in Orakzai for the last four weeks. After the recent clashes, the remaining Taliban have fled Sangra.

Separately, the Bomb Disposal Squad defused a seven-kilogram bomb planted in a government high school in Warsata area of Orakzai.

Meanwhile, a Taliban commander was killed in a clash with security forces in Swat, officials said on Sunday.

They said the security forces and peace committee members conducted a joint raid at a house in Gandeeri area during a search operation.

The Taliban hurled hand grenade on the team from the house, and in retaliation, a key Swat Taliban commander Ibrahim alias Zubair was killed, while three others were arrested.

There were also reports that bodies of Taliban members Abu Jandal and Mullah Fazal were recovered from Ogdai, a suburb of Mingora.

A former tourist resort, Swat slipped out of Islamabad's control in July 2007 after radical cleric Maulana Fazlullah mounted a violent campaign to enforce Islamic sharia law.

The army launched its offensive in Swat last April, killing more than 2,150 Taliban in Swat and neighbouring Buner and Lower Dir districts.

In July last year, it said most of the insurgent bastions had been wiped out.
Posted by: Fred || 04/19/2010 00:00 || Comments || Link || E-Mail|| [336065 views] Top|| File under: TTP
Suicide car bomb kills 7 in northwest Pakistan
[Al Arabiya Latest] Seven people were killed and 26 wounded in a suicide car bomb attack in the northwestern Pakistani city of Kohat on Sunday, police said. "Seven people have been killed and 21 were injured in this car suicide attack," Abdullah Jan, the district's top police officer told reporters. "These incidents are a reaction to the military operation in the tribal areas."

Another police official said five policemen were among the dead.

The military has carried out a series of successful crackdowns against homegrown al-Qaeda-backed Taliban fighters in the country's northwest. Militants have responded with a wave of bomb attacks killing hundreds of civilian and security officials.

The attack comes just a day after two suicide bombers dressed in burqas struck a crowd of displaced people collecting aid handouts, killing at least 41 and wounding more than 60 at a nearby camp. A group affiliated with Pakistan's Taliban claimed responsibility for Saturday's attack on a centre where displaced people were registering for aid, about 40 km (25 miles) away from the site of Sunday's attack.
Posted by: Fred || 04/19/2010 00:00 || Comments || Link || E-Mail|| [336068 views] Top|| File under: TTP
Iraq
Abu Ayub al-Masri, Abu Omar al-Baghdadi: dead again
48 hour rule in effect. AoS.


Iraqi Prime Minister Nouri al-Maliki said Monday that Iraq's intelligence team killed Iraqi Al Qaeda leader Abu Ayyub al-Masri.


More...


BAGHDAD -- Iraq's prime minister says two of the most wanted al-Qaida in Iraq figures have been killed in a joint operation with the U.S.

Nouri al-Maliki said Monday that Abu Omar al-Baghdadi and Abu Ayyub al-Masri were killed in over the weekend when a joint operation of U.S. and Iraqi forces rocketed a home where they were hiding.

He showed reporters at a news conference pictures of two dead bodies he identified as al-Baghdadi and al-Masri. But his claims could not immediately be verified.

The Iraqi government has claimed multiple times over that it had either captured or killed al-Baghdadi, most recently a year ago.

This article starring:
ABU AIYUB AL MASRI
al-Qaeda in Iraq
ABU OMAR AL BAGHDADI
al-Qaeda in Iraq
Posted by: tu3031 || 04/19/2010 10:02 || Comments || Link || E-Mail|| [336155 views] Top|| File under:
10 wanted men, 2 suspects nabbed in Basra
BASRA / Aswat al-Iraq: Police forces arrested 10 wanted men and two suspects on Sunday, and seized 50 mortars in operations throughout Basra province.

"Only one of the 12 arrested men is wanted for terror cases,' a local police source told Aswat al-Iraq news agency. He noted that the 50 mortars were seized 20 km south of Basra city.
Posted by: Steve White || 04/19/2010 00:00 || Comments || Link || E-Mail|| [336067 views] Top|| File under:
Iraq Qaeda using new 'H-bomb' to kill civilians
[Al Arabiya Latest] Al-Qaeda in Iraq is rigging houses and shops with explosives in a new tactic that has killed and maimed civilians in recent weeks and defied the thousands of security forces in Baghdad, officials say.

The renting of residential buildings for targeted bombings has forced police and the army to adapt their operations, in a bid to prevent more of the attacks that have killed dozens since the country's inconclusive March 7 election.

The U.S. military has even coined a new acronym -- HBIED (house-borne improvised explosive device) for the bombings, which have also left hundreds wounded in the past month in the Iraqi capital.


That's not a new acronym. Al Qaeda in Iraq has been wiring houses for years.

The HBIED follows the IED (improvised-explosive device -- homemade bomb) and VBIED (vehicle-borne improvised-explosive device -- car bomb) into a terrorist lexicon started in Iraq and subsequently transported to Afghanistan.

"Our forces are focusing on the renting of apartments and buildings," Major General Qassim Atta, a Baghdad security forces spokesman, told AFP.

Insurgents were continually looking to exploit gaps in the city's defenses, he said.

"They change their methods periodically because most of their plans and tactics have been discovered. I believe they are already searching for another method of attack, maybe churches or bridges."

Some 25 people were killed on election day, when explosives destroyed two buildings in northeast Baghdad. The U.S. military, which pointed the finger at al-Qaeda, said the properties had been rented and deliberately blown up.

A further 35 people died on April 6, when explosives were planted in houses and shops in mostly Shiite neighborhoods, leading Atta to say Iraq was in an "open war" with al-Qaeda and loyalists of executed dictator Saddam Hussein.

A number of those properties had also been rented days earlier, security officials told AFP.

Method frowned upon
Counter-terrorism experts say the insurgents are placing bombs in houses and shops despite the methods being frowned upon by much of al-Qaeda.

"These stories are credible," said Brian Fishman, a counter-terrorism research fellow at the New America Foundation in Washington DC, and author of "Dysfunction and Decline: Lessons Learned from inside al-Qaeda in Iraq."

"The tactic is seen as very disreputable, even among active insurgents," but it allows them "to get around a lot of the tactics developed to prevent car bombs," such as the mass of security checkpoints in Baghdad, Fishman said.

"al-Qaeda in Iraq's propaganda arm has disavowed the tactic and urged supporters to distribute their statement widely ... but that doesn't mean they are not doing it," he added.

"Collateral damage"
American officers agree that insurgents, including al-Qaeda, have adapted their tactics.

"The terrorist threat that exists in this country, and it does exist to a degree, will continue to evolve," said U.S. military spokesman Brigadier General Steve Lanza.

"One of the tactics you have seen is to take buildings and to destroy them, causing a lot of collateral damage and a lot of injuries. The purpose is to foment sectarian violence but they have not succeeded."

A series of massive bombings in Baghdad since last August, including several attacks on government ministries, which killed more than 42D people, has undermined confidence in Iraq's security forces.

The lack of a clear election winner has also raised fears of a vacuum that could be exploited by insurgents ahead of a pullout of US combat troops in August, followed by a complete military withdrawal at the end of 2011.

An Iraqi military officer, speaking on condition of anonymity, said would-be bombers attempted to capitalize on any weakness in the war-torn country's security apparatus. Checkpoints were an inadequate defense, he admitted. "The streets cannot be controlled," the officer said.
Posted by: Fred || 04/19/2010 00:00 || Comments || Link || E-Mail|| [336073 views] Top|| File under: al-Qaeda in Iraq
U.S. soldier dies in helicopter crash in Iraq
A U.S. soldier was killed and three others injured in a helicopter crash in Salahudin province in north of Baghdad, the U.S. military said on Sunday. A U.S. military statement said that the accident, which took place late on Saturday, was not attributed to hostile fire. An investigation is underway, it said.

The name of the deceased is being withheld pending notification of next of kin, it added.

The latest death brings the number of U.S. soldiers who have been killed in Iraq to about 4,391, since the breakout of the U.S.- led war on Iraq in 2003, according to media account based on Pentagon figures.
Posted by: Pappy || 04/19/2010 00:00 || Comments || Link || E-Mail|| [336065 views] Top|| File under:
Israel-Palestine-Jordan
Egypt discovers 10 smuggling tunnels on Gaza border
[Ma'an] Egyptian forces discovered 10 smuggling tunnels on Sunday along the Gaza-Egypt border in the Salah Ad-Din neighborhood of Egyptian Rafah.

Security sources told Ma'an that state detectives stormed eight homes along the border area, finding tunnel exits inside their homes. Large quantities of iron construction bars, water pumps, and spare car parts were confiscated in the various tunnels, which are slated for closure, police said.

Egyptian authorities will not detonate the tunnels, as protocol usually dictates, but will seal the entrances will boulders because of the damage an explosion would cause to the residential structures.

Separately, Egyptian security intercepted four female African migrants attempting to enter Israel along the Egyptian borders.
Posted by: Fred || 04/19/2010 00:00 || Comments || Link || E-Mail|| [336068 views] Top|| File under: Hamas
Central Gaza clashes, 2 dead in nearby explosion
The Palestinian National Resistance Brigades, the military wing of the Democratic Front for the Liberation of Palestine (DFLP) claimed a group of fighters clashed with an Israeli force after it crossed into Gaza east of Juhor Ad-Dik Sunday morning.

The military group said fighters used machine guns and Rocket-Propelled Grenades (RPG) to force Israeli troops back out of the Strip, as the soldiers responded with fire, a statement from the group said.

An Israeli military spokeswoman said she was unaware of shots fired in the area.

In their statement, the DFLP's military wing said it would "continue to resist Israeli occupation as long as Israeli settlement construction and racial policies continue."

Earlier, the central Gaza Strip saw an unexplained explosion east of the Al-Bureij refugee camp which killed two men on Saturday night, Palestinian medical sources at the Al-Aqsa Martyrs Hospital said, noting the cause of the explosion has yet to be determined.

The dead were identified as Ayman Abu Khusa and Naji Nabahin from the Al-Bureij camp, hospital spokesman Abu Silmiyya said, adding that their bodies arrived at the hospital in pieces.

Director of ambulance and emergency service in Muawiya Hassanein said the deaths were the result of an ambiguous explosion east of the camp near the Israeli border.
Posted by: Fred || 04/19/2010 00:00 || Comments || Link || E-Mail|| [336067 views] Top|| File under: DFLP
Who's in the News
41
[untagged]
3
TTP
2
al-Qaeda in North Africa
1
al-Shabaab
1
Commies
1
DFLP
1
Govt of Iran
1
Govt of Pakistan
1
Govt of Sudan
1
Hamas
1
Jamaat-e-Islami
1
Taliban
1
al-Qaeda in Iraq
Bookmark
E-Mail Me
The Classics
The O Club
Rantburg Store
The Bloids
The Never-ending Story
Thugburg
Gulf War I
The Way We Were
Bio
Merry-Go-Blog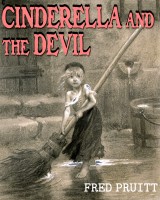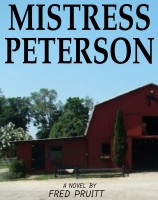 On Sale now!


A multi-volume chronology and reference guide set detailing three years of the Mexican Drug War between 2010 and 2012.

Rantburg.com and borderlandbeat.com correspondent and author Chris Covert presents his first non-fiction work detailing the drug and gang related violence in Mexico.

Chris gives us Mexican press dispatches of drug and gang war violence over three years, presented in a multi volume set intended to chronicle the death, violence and mayhem which has dominated Mexico for six years.
Click here for more information


Meet the Mods
In no particular order...


Steve White
Seafarious
tu3031
badanov
sherry
ryuge
GolfBravoUSMC
Bright Pebbles
trailing wife
Gloria
Fred
Besoeker
Glenmore
Frank G
3dc
Skidmark



Better than the average link...



Rantburg was assembled from recycled algorithms in the United States of America. No trees were destroyed in the production of this weblog. We did hurt some, though. Sorry.
3.235.188.113

Help keep the Burg running! Paypal: