-Land of the Free
Marine Arrested at Air Force Base Faces Military Charges
[Military.com] OFFUTT AIR FORCE BASE, Neb. ‐ Military authorities say a detained Marine had firearms, a silencer, body armor and ammunition in his pickup truck when he tried to enter an Air Force base near Omaha.

The Omaha World-Herald reports that Pfc. Ali Al-Kazahg is charged with carrying a concealed weapon, communicating threats and other crimes. It's unclear whether he has an attorney. A Marine Corps spokesman says the 22-year-old Al-Kazahg is in custody in Hawaii, where he's assigned to the 3rd Marine Logistics Group.


Authorities say Al-Kazahg was on leave when he was stopped at an Offutt Air Force Base gate of May 31. Guards had spotted his name on a law enforcement notice of people considered capable of doing harm. The notice says he told another Marine that he would "shoot up" his battalion if he were disciplined for misconduct.
Al-Kazahg, 22, of Milford, a landing support specialist at the Hawaii base, has not been charged. The Naval Criminal Investigative Service is investigating.

Al-Kazahg ‐ who was home in Nebraska on leave ‐ was stopped in a pickup truck May 31 at Offutt's StratCom gate after security guards there saw his name on a law enforcement watchlist of people judged capable of doing harm. A "be on the lookout" bulletin had been circulated across Nebraska a week earlier by a coalition of federal, state and local agencies tasked with monitoring security threats.

The bulletin quoted NCIS as reporting that al-Kazahg had previously made "suspicious statements" and been reported for "suspicious activity." It said he had previously "shown various people large amounts of cash" and an online order he had placed for body armor, magazines, weapons parts, holsters and medical supplies, all to be shipped to a Nebraska address.

The bulletin also cited a caution about al-Kazahg issued by the Lincoln Police Department in 2016 (before he enlisted in the Marine Corps) alleging that he was "dangerous, has an infatuation with guns and violent acts, and has a dislike for law enforcement."

Al-Kazahg had made no threats specific to Nebraska, the bulletin said.

Public records indicate that al-Kazahg lived in Milford, about 17 miles west of Lincoln. In 2017, he served on the Nebraska Children's Commission's Bridge to Independence Advisory Committee, which advises the state on policies to help kids in foster care transition to adulthood.

He joined the Marines on Sept. 11, 2017. After boot camp in San Diego and additional training at Camp Pendleton in

Caliphornia, an impregnable bastion of the Democratic Party,

and Camp Lejeune in North Carolina, he was assigned to Marine Corps Base Hawaii in August 2018. He is a member of the 3rd Marine Logistics Group, and his enlistment is up in 2021.

Al-Kazahg's public social media posts indicate no obvious signs of anger or discontent. There are no mentions of politics or religion.

He has never posted on a four-year-old Twitter account in his name, which has just 10 followers


All NCIS and FBI


His Facebook and Instagram pages are private, though a cached copy of his Instagram page shows a number of photos of him posing with military weapons. His images also seem to convey pride in the Marines, his own personal fitness and his Husker heritage.
"I truly believe my brother had zero intentions of hurting someone," said Nedhal al-kazahy, 20, who was a page in the Nebraska Legislature and now is a camp counselor for kids in foster care.

Al-kazahy, of Lincoln, told The World-Herald that her brother has been her best friend and protector as they navigated the Nebraska foster care system and launched their respective careers.

They have different last names, she said, because the spelling is inaccurate on her brother's birth certificate.

Al-kazahy said that she and her brother are two of seven siblings born to Iraqi refugees. She and al-Kazahg were together for awhile in foster care, when they were about 5 and 7 years old, before they were split up in different homes.

Al-kazahy describes their parents as loving. Their mother, who al-kazahy said is deaf, remains in Nebraska and their father died about four years ago.

Her brother's friend, Trevor Reilly described his friend as a little cocky, enthusiastic, competitive, not a person to back down. Reilly said he believed that al-Kazahg was getting harassed and taunted by people he worked with, in part because they assumed he was

Moslem

. (His sister said he is Christian.)


This looks like a more complicated situation than it originally appeared. May the truth quickly come out, the guilty punished and the innocent set free.
Posted by: Anomalous Sources || 07/28/2019 00:00 || Comments || Link || E-Mail|| [10796 views] Top|| File under:
Afghanistan
Casualties Reported Among Govt Forces In Ongoing Takhar Clashes
It would be lovely to discover which particular jihadis or dacoits are involved here.

[ToloNews] The

festivities

in Takhar's Ishkamish district are ongoing for the past four days, officials said.


Takhar province can be seen in purple over on the top right of the map, between Badakhshan and Konduz.

At least 30 members of the pro-government forces were reportedly killed in the ongoing

festivities

in Ishkamish district in the northeastern province of Takhar.

The

festivities

started on July 24, according to local officials.

An MP from Takhar, Habiba Danish, said the

festivities

are still ongoing in Padarkosh, Qorugh, Jar Sharif and Khwaja Bandak Shah villages of Ishkamish district.

Takhar officials did not comment on the casualties but said the

festivities

are still ongoing.

The Defense Ministry

front man

Rohullah Ahmadzai said a clearance operation has started in the district that it will be cleared of

murderous Moslems

in the near future.

"In war, both sides suffer causalities. We accept that we had causalities there, but the enemy's fatalities were many times higher than ours," Ahmadzai said.

Some Takhar residents who have been displaced to Kabul said that an illegal armed commander has occupied a few villages of Yang Qala district of Takhar and has disrupted law and order there.

"I want the murderer of my father to be punished. I went to the provincial governor, but he did not hear me. The governor said the commander has weapons and we cannot stop him," said Nizamuddin, a Takhar resident.

"He is bullying there. It is about three years that we complain against this man, but nothing happens," said Mohammad Rahim, a Takhar resident.
Posted by: trailing wife || 07/28/2019 00:00 || Comments || Link || E-Mail|| [10794 views] Top|| File under:
Two Suspects Arrested In Herat On Spying Charges
[ToloNews] Herat


...a venerable old Persian-speaking city in western Afghanistan, populated mostly by Tadjiks, which is why it's not as blood-soaked as areas controlled by Pashtuns...


governor's

front man

said the suspects were arrested in different operations over the past year.

The

Afghan cops

arrested two suspects on charges of spying for regional countries, local officials said on Saturday.
By this arrest, the provincial governor's

front man

Jailani Farhad, said the number of those arrested on spying charges reached eight over the past year.
The suspects were arrested from different parts of the province, including the central city, Herat, he said.

"The suspects have confessed to their 'crimes'," Jailani added.

Herat residents welcomed the move and said that working against Afghanistan's interests should be counted as a crime.

"Those who spy and provide government's confidential information to other countries should be treated the same as those who are fighting against our security forces on the battlefields," said Najib Marzban, a Herat resident.

"Such people should be punished in order to be a lesson for others," said Mirwais Omari, a Herat resident.
Posted by: trailing wife || 07/28/2019 00:00 || Comments || Link || E-Mail|| [10794 views] Top|| File under:
Taliban mine planter arrested in in Mazar-e-Sharif city
[KhaamaPress] The security forces arrested a Taliban

...mindless ferocity in a turban...
mine planter in Mazar-e-Sahrif city, the

lovely provincial capital

of northern Balkh province.

The 209th Shaheen Corps in a statement said the security forces arrested Habibullah, the Taliban IED planter in Mazar-e-Sharif city on Friday.

The statement further added that the security forces arrested Habibullah, a resident of Andkhoi district, as he was attempting to plant a bomb in a crowded area of the city.

Furthermore, the 209th Shaheen Corps said the security forces handed over Habibullah to provincial intelligence directorate.

The Taliban group has not commented in this regard so far.

Taliban and other

turbans

often use improvised

bomb

s as the weapons of their choice to target the security forces.

However,


if you can't be a good example, then you'll just have to be a horrible warning...


in majority of such attacks ordinary civilians are targeted.
Posted by: trailing wife || 07/28/2019 00:00 || Comments || Link || E-Mail|| [10797 views] Top|| File under: Taliban
Top Taliban leaders including a foreign national killed in Special Forces raid in Paktika
Sadly we are given neither that foreign national's name nor his nationality, and so will finish reading this article unsatisfied as well as incompletely informed.

[KhaamaPress] The Afghan Special Forces killed a number of top Taliban

...the Pashtun equivalent of men...
leaders including a foreign national during an operation in Paktika


...which coincidentally borders South Wazoo...


province.

The National Directorate of Security


...the Afghan national intel agency...


(NDS) in a statement said the NDS Special Forces conducted an operation against a gathering of Taliban in Khairbin Village of Yousuf Khel district in Paktika.

The statement further added that the Special Forces killed 13 Taliban group members including some of top leaders of the group and a foreign national.

Furthermore, the National Directorate of Security said the Special Forces killed Qari Khalid, Taliban's military chief for Sharan, Sanaullah alias Obaida, the intelligence chief of Taliban for Sharan, Qari Ghairat, top Taliban commander leading a group of 32

Death Eater

s.

The National Directorate of Security also added that Qari Ghairat was the brother of Zia ul Haq
...the creepy-looking former dictator of Pakistain. Zia was an Islamic nutball who imposed his nutballery on the rest of the country with the enthusiastic assistance of the nation's religious parties, which are populated by other nutballs. He was appointed Chief of Army Staff in 1976 by Prime Minister Zulfikar Ali Bhutto, whom he hanged when he seized power. His time in office was a period of repression, with hundreds of thousands of political rivals, minorities, and journalists executed or tortured, including senior general officers convicted in coup-d'état plots, who would normally be above the law. As part of his alliance with the religious parties, his government helped run the war against the Soviets in Afghanistan, providing safe havens, American equipiment, Saudi money, and Pak handlers to selected mujaheddin. Zia died along with several of his top generals and admirals and the then United States Ambassador to Pakistain Arnold Lewis Raphel when he was assassinated in a suspicious air crash near Bahawalpur in 1988...
Madani,


Oh. He probably is not the brother of the former dictator of Pakistan after all, though he probably still looks creepy...

Taliban's shadow district chief for Mata Khan district.
Posted by: trailing wife || 07/28/2019 00:00 || Comments || Link || E-Mail|| [10797 views] Top|| File under: Taliban
Massive explosion foiled in Kandahar city; truck laden with 5000 kgs of explosives seized
[KhaamaPress] The security forces foiled a massive explosion in Kandahar city after seizing a truck laden with 5000 kilograms of explosives.


5000 kgs? WOW!


The Kandahar Police Chief Gen. Tadin Khan said the security forces discovered and defused a truck bomb in Kandahar city.

Gen. Tadin Khan further added that the

Death Eaters

had packed the truck with 5000 kilograms of explosives.

Furthermore, Gen. Tadin Khan hailed the security forces for thwarting

Death Eater

s' bid to detonate the truck bomb.

He also added that that such attacks normally harm ordinary civilians.

Meanwhile,


...back at the chili cook-off, Chuck reached for the green sauce...


the Ministry of Interior said in a statement that the

Death Eaters

wanted to attack the Kandahar Intelligence Directorate.

The statement further added that the security forces managed to seize the truck and foil a major attack in the city.

The anti-government armed

Death Eaters

including Taliban

...Arabic for students...
have not commented in this regard so far.
Posted by: trailing wife || 07/28/2019 00:00 || Comments || Link || E-Mail|| [10796 views] Top|| File under:
Taliban sharpshooter killed in Alisheng district
[KhaamaPress] The security forces killed a Taliban

...Arabic for students...
sharpshooter after attacking a security post in Laghman
...Afghan province with a population of about 445,600, which is multi-ethnic and mostly a rural society. During the invasions of Alexander the Great, the area was known as Lampaka, wich is apparently Olde Macedonian for Laghman.The city of Mihtarlam serves as the bucolic capital of the province. The population is half Pashtun, the remainder Tadjik and Pashai. It had a repution for great wealth until it was conquered in the tenth century by Abu Mansur Sabuktigin.
He conquered it and set fire to the places in its vicinity which were inhabited by infidels, and demolishing the idol-temples, he established Islam in them, He marched and captured other cities and killed the polluted wretches, destroying the idolatrous and gratifying the Musulmans. After wounding and killing beyond all measure, his hands and those of his friends became cold in counting the value of the plundered property.
After that it was mostly notable for the production of dirt, rocks, and holy men...
province.

Nasrat Rahimi, a

front man

for the Ministry of Interior (MoI) said the security forces killed the Taliban sharpshooter in Alisheng district.

Rahimi further added that the slain

murderous Moslem

was using sophisticated weapons to carry out attacks against the security forces.

Furthermore, Rahimi said the slain

murderous Moslem

had carried out numerous attacks and had martyred several security personnel.

The Taliban group has not commented in this regard so far.

The security situation in some districts of Laghman province

has tanked

during the recent months.

Talibs are active in some districts of province and often conduct terrorist related activities.
Posted by: trailing wife || 07/28/2019 00:00 || Comments || Link || E-Mail|| [10796 views] Top|| File under: Taliban
Airstrikes kill 12 Taliban militants in Kandahar and Zabul provinces
[KhaamaPress] The security forces carried out separate Arclight airstrike

...KABOOM!...
s in Kandahar and Zabul provinces killing 12 Talibs.

The informed military officials said Saturday that the security forces conducted an airstrike in Shorabak district of Kandahar.

The officials further added that the airstrike in Shorabak killed 11 Talibs.

Furthermore, the officials said an airstrike in Shah Joy district of Zabul killed 1 Taliban


...mindless ferocity in a turban...




holy warrior

.

The Taliban group has not commented regarding the airstrikes so far.

The security situation in Kandahar and Uruzgan provinces

has tanked

during the recent months.

Talibs are active in some districts of the two provinces and often conduct terrorist related activities.

Posted by: trailing wife || 07/28/2019 00:00 || Comments || Link || E-Mail|| [10793 views] Top|| File under: Taliban
Ghazni: Talibs kaboom 24 coppers, Yanks airstrike 20 Talibs including 4 Paks


Four Killed In Ghazni Car Bombing

[ToloNews] At least four members of Aghan security forces were killed and 20 others were

maimed

in a

boom-mobile

explosion in Ghazni Province on Saturday morning, the provincial police said.

The blast occurred at around 4:30 am Kabul time in Ab Band district of Ghazni when a

jacket wallah

driving a car full of explosives detonated his explosives near the first gate of the district building, Ghazni Police Chief Khalid Wardak said.

He said the casualties may rise.

Taliban

...mindless ferocity in a turban...


grabbed credit

for the attack.

U.S. airstrikes kill 20 Taliban militants including Pakistani nationals in Ghazni

[KhaamaPress] The U.S. forces conducted Arclight airstrike
...KABOOM!...
s in south-eastern Ghazni province of Afghanistan killing at least 20 Talibs.

The 203rd Thunder Corps in a statement said the U.S. forces conducted the airstrikes in Syed Wali and Marwarda areas of Qarabagh district on Friday.

The statement further added that the airstrikes killed 20 Talibs including 5 Pak nationals.

Furthermore, the 203rd Thunder Corps said the airstrikes also destroyed three vehicles.

Meanwhile,
...back at the

shootout

, Butch clutched at his shoulder. Ow! he exclaimed, with feeling......
the 203rd Thunder Corps said the Afghan forces killed 4 Talibs and

maimed

5 others during an opertion Dwaza Khwa district of Paktia province.

The 203rd Corps also added that the security forces confiscated a rocket launcher, an Ak-47 rifle and three

cycle of violence

s during the operation.

On the other, the security forces clashed with the bandidos

gunnies

in Kariz Ata and Qala-e-Qazi areas of Ghazni, killing 4 bandidos

gunnies

and wounding 2 others.
Posted by: trailing wife || 07/28/2019 00:00 || Comments || Link || E-Mail|| [10794 views] Top|| File under: Taliban
Farah: Taliban leader Sheikh Mansoor and his fighters killed in a failed attack on Anar Dara district
[KhaamaPress] The Special Forces killed a Taliban

...mindless ferocity in a turban...
group leader and his fighters during a clash in Anar Dara district of Farah.

The Special Operations Corps in a statement said the Commandos and Air Forces responded to a Taliban attack on Anar Dara district killing 4 Talibs.

The statement further added that the Special Forces also killed Sheikh Mansoor, one of the group leaders of Taliban.

Furthermore, the Special Operations Corps said the secuirty forces also

maimed

8 Talibs during the clash.

The Taliban group has not commented regarding the killing of Sheikh Mansoor so far.
Posted by: trailing wife || 07/28/2019 00:00 || Comments || Link || E-Mail|| [10793 views] Top|| File under: Taliban
Africa North
15 killed in Islamist militant attack in Burkina Faso
[AlAhram] Armed men described as Islamist

faceless myrmidons

raided a village in Burkina Faso


...The country in west Africa that they put where Upper Volta used to be. Its capital is Oogadooga, or something like that. Its president is currently Blaise Compaoré, who took office in 1987 and will leave office feet first, one way or the other...


's restive north, killing 15 people, plundering and burning shops and cycle of violence
s, a regional governor said Saturday.

The raid took place on the night of Thursday to Friday with "around 20 individuals attacking the village of Diblou," said a security source who put the

corpse count

at 14.

But a statement by the governor of the Centre-Nord region, Casimir Segueda, said that 15 people were killed, and the village's market torched.

A local resident said that "the

forces of Evil

burnt shops and

cycle of violence

s".

"Almost the entire market was looted," the resident added.

The poor Sahel state has been battling a rising wave of Islamist

holy warrior

attacks over the last four years which began in the north but have since spread to the east, near the border with Togo and Benin.

Most attacks in the former French colony are attributed to the Islamist

holy warrior

group Ansarul Islam, which emerged near the Mali border in December 2016, and to the JNIM (Group to Support Islam and

Moslem

s), which has sworn allegiance to al-Qaeda in the Islamic Maghreb.

Those groups are believed to be responsible for around 500 deaths since 2015. The capital Ouagadougou has been attacked three times.
Posted by: trailing wife || 07/28/2019 00:11 || Comments || Link || E-Mail|| [10804 views] Top|| File under: al-Qaeda in North Africa
Morocco navy picks up 242 migrants in Mediterranean
[ENGLISH.ALARABIYA.NET] The Moroccan navy has picked up 242 migrants colonists from sub-Saharan Africa who were trying to cross the Mediterranean Sea to Spain in flimsy boats, the official MAP press agency reported late Friday.

It said the migrants colonists, including 50 women and 12 children, were rescued from several inflatable boats which had got into difficulty.

"The migrants colonists, some of whom were unwell, were taken safely to port," the news agency said.

So far this year, more than 15,000 such migrants colonists have made it to Spain, 12,000 by the sea route, the International Organization for Migration (IOM) estimates.

More than 200 have died in the attempt.

Aiming to halt the migrant influx, the Europe

...the land mass occupying the space between the English Channel and the Urals, also known as Moslem Lebensraum...
an Union last year gave Morocco 140 million euros to support efforts to curb human traffickers.


Posted by: Fred || 07/28/2019 00:00 || Comments || Link || E-Mail|| [10793 views] Top|| File under: Human Trafficking
Libyan army launches 7 airstrikes on GNA military sites in Misrata, Sirte
[ENGLISH.ALARABIYA.NET] The Libyan National Army (LNA) launched seven air strikes targeting military sites of the Government of National Accord (GNA), as well as militia strongholds in Misrata and Sirte early Saturday, an Al Arabiya correspondent reported.

Among the targets was a Ottoman Turkish drones operating room, the Air Defense System at Misrata base, and Misrata's Air Academy.

On their official Facebook pages, the LNA also stated that militia and terrorist group strongholds were targeted in the air strikes in both Misrata and Sirte.

The sound of the loud explosions was heard in Misrata, west of the country. Libyan news site Marsad posted a video reportedly showing the moment the air strikes hit the Misrata Air Academy earlier.
Posted by: Fred || 07/28/2019 00:00 || Comments || Link || E-Mail|| [10794 views] Top|| File under: Arab Spring
Eastern air force strikes Misrata
[Libya Observer] Warlord Khalifa Haftar
...Self-proclaimed Field Marshal, served in the Libyan army under Muammar Qadaffy, and took part in the coup that brought Qadaffy to power in 1969. He became a prisoner of war in Chad in 1987. While held prisoner, he and his fellow officers formed a group hoping to overthrow Qadaffy, so it's kind of hard to describe him as a Qadaffy holdover. He was released around 1990 in a deal with the United States government and spent nearly two decades in the United States, gaining US citizenship. In 1993, while living in the United States, he was convicted in absentia of crimes against the Jamahiriya and sentenced to death. Haftar held a senior position in the anti-Qadaffy forces in the 2011 Libyan Civil War. In 2014 he was commander of the Libyan Army when the General National Congress (GNC) refused to give up power in accordance with its term of office. Haftar launched a campaign against the GNC and its Islamic fundamentalist allies. His campaign allowed elections to take place to replace the GNC, but then developed into a civil war. Guess you can't win them all...
's UAE-backed air force conducted

dronezap

s on Misrata Airforce Academy early on Saturday, the first Arclight airstrike

...KABOOM!...
s on the city since the start of Tripoli


...a confusing city, one end of which is located in Lebanon and the other end of which is the capital of Libya. Its chief distinction is being mentioned in the Marine Hymn...


offensive on April 04.

The airstrikes came in response to the

dronezap

s of Libyan Air Force on al-Jufra Airbase.

The attackers claimed they destroyed Ottoman Turkish drones and an air defence system, but sources from Misrata Airforce Academy said the airstrikes have caused no damage.

Posted by: Fred || 07/28/2019 00:00 || Comments || Link || E-Mail|| [10794 views] Top|| File under: Arab Spring
Africa Subsaharan
Boko Haram kills 23 mourners after Nigeria funeral
[PULSE.NG] Boko Haram

... not to be confused with Procol Harum, Harum Scarum, possibly to be confused with Helter Skelter. The Nigerian version of al-Qaeda and the Taliban rolled together and flavored with a smigeon of distinctly Subsaharan ignorance and brutality...


button men

on Saturday killed 23 mourners in Borno state in Nigeria's restive northeast after they attended a funeral, local militia and residents said.

At around 1030 GMT, the attackers on three cycle of violence
s opened fire on a group of men as they walked back from a funeral in Nganzai district near the state capital Maiduguri, local militia leader Bunu Bukar Mustapha said.

"Our men recovered 23 dead bodies from the scene of the attack, which happened this morning," Mustapha told AFP.

The men were returning to Badu Kuluwu from nearby Goni Abachari village where they had attended funeral prayers for a relative, Mustapha said.

A Nganzai district official confirmed both the incident and

corpse count

.

"I received calls from Nganzai that Boko Haram killed 23 people near Badu Kuluwu this morning," said the official, who asked not to be identified for his own safety.

Local hunters and militia recovered the bodies after survivors returned to the village and alerted them, Nganzai resident Saleh Masida said.

Boko Haram fighters have been repeatedly attacking Nganzai district.

In September last year, the group killed eight people and stole livestock in two villages in the area after residents tried to stop them from taking their animals.

Boko Haram and its IS-supported ISWAP splinter have intensified attacks on civilian and military targets in recent months.

Late Thursday, Boko Haram fighters attacked a camp for displaced people outside Maiduguri, killing two residents and looting food supplies after burning a nearby military base.

The decade-long jihadist conflict has spilled over into neighbouring Chad, Niger and Cameroon


...a long, narrow country that fills the space between Nigeria and Chad on the northeast, CAR to the southeast. Prior to incursions by Boko Haram nothing ever happened there...


, claiming around 27,000 lives and forcing more than two million people to flee their homes.


Posted by: Fred || 07/28/2019 00:00 || Comments || Link || E-Mail|| [10798 views] Top|| File under: Boko Haram (ISIS)
Four Turkish nationals rescued in central Nigeria after kidnapping
[ENGLISH.ALARABIYA.NET] Four Ottoman Turkish nationals

kidnapped

last week in the central Nigerian state of Kwara have been rescued, the police said on Friday.

The Ottoman Turkish were kidnapped at gunpoint by six

gunnies

, the police statement said, adding that no ransom was paid for their release.

Kidnapping for ransom is rife in Nigeria with foreigners and high-profile Nigerians frequently targeted.

In a separate incident last week, pirates marauded a

fat merchantman

off Nigeria's coast and kidnapped 10 Ottoman Turkish sailors.
Posted by: Fred || 07/28/2019 00:00 || Comments || Link || E-Mail|| [10794 views] Top|| File under: Sublime Porte
The Grand Turk
Turkey says it 'neutralised' 34 PKK militants in air strikes on July 17-19
[AlAhram] The Sick Man of Europe Turkey

...Qatar's colony in Asia Minor...
's Defence Ministry said on Saturday it had "neutralised" 34 Kurdistan Workers Party (PKK)

gunnies

in northern Iraq in air strikes on July 17-19.

Sixteen

gunnies

were "neutralised" in air strikes on northern Iraq's Qandil region on July 17, and 18 in air strikes on the Karacak region on July 19, it said. The ministry commonly uses the term "neutralised" to refer to those killed but it can also refer to those

maimed

or captured.

The PKK, considered a terrorist organization by Turkey, the United States and Europe
...the land mass occupying the space between the English Channel and the Urals, also known as Moslem Lebensraum...
an Union, has waged an insurgency for autonomy in Turkey's largely Kurdish southeast since 1984. It has fighters based in northern Iraq, mainly in the Qandil region.

The Defence Ministry said it had "neutralised" a total of 255 PKK

gunnies

in operations in northern Iraq since May 27, when Ankara launched an offensive there against the PKK.

Turkey frequently launches air strikes in the region but the latest campaign, dubbed "Operation Claw", has included artillery fire and ground operations.
Posted by: trailing wife || 07/28/2019 00:00 || Comments || Link || E-Mail|| [10793 views] Top|| File under: Sublime Porte
India-Pakistan
10 armed forces personnel martyred in two terrorist attacks in N. Waziristan, Balochistan
[DAWN] Ten personnel of the Pakistain armed forces, including an officer, were martyred in two separate attacks in North
Wazoo tribal district and Balochistan


...the Pak province bordering Kandahar and Uruzgun provinces in Afghanistan and Sistan Baluchistan in Iran. Its native Baloch propulation is being displaced by Pashtuns and Punjabis and they aren't happy about it...


, the military's media wing said on Saturday.

In the first incident, six Pakistain Army soldiers were martyred when

Death Eaters

from across the Afghan border opened fire on a border patrolling party near Gurbaz area of North Waziristan district.

"Terrorists from across the border fire raided on Pakistain Army border patrolling party [...] 6 soldiers embraced shahadat," a statement released by the Inter-Services Public Relations (ISPR) read.



The dear departed

soldiers include Havaldar Khalid, Sepoy Naveed, Sepoy Bachal, Sepoy Ali Raza, Sepoy Mohammad Babar and Sepoy Ahsan.

Martyred Captain Aaqib. ‐ Photo courtesy: ISPR
In the second incident, four armed forces personnel were martyred when a contingent of Frontier Corps


...a provincial paramilitary force. Total manpower is about 80,000. They are tasked to help local law enforcement in the maintenance of law and order, and to carry out border patrol and a..the Antwerp-based Salafist organization that had campaigned to introduce Sharia law to Belgium before single-handedly making Belgium the highest per capita supplier of jihadis to Syria in Europe. There was a big trial in Antwerp in 2015, but most of those convicted were in absentia...nti-smuggling operations....


(FC) Balochistan troops was fired upon by

murderous Moslems

during a combing/sensitisation operation between Hushab and Turbat, the ISPR said in a second

blurb

.

The troops martyred in Balochistan include Capt Aaqib, Sepoy Nadir, Sepoy Atif Altaf and Sepoy Hafeezullah.

The martyrdom of six soldiers on the Pak-Afghan border and of four in Balochistan "is the sacrifice Pakistain [is] making for peace in the region", ISPR Director General Maj Gen Asif Ghafoor tweeted.



Posted by: Fred || 07/28/2019 00:00 || Comments || Link || E-Mail|| [10795 views] Top|| File under: TTP
India: Muslims plotted to poison food offered in Hindu temple that is consumed by at least 40,000 devotees
[JihadWatch] Jihad poisoning plots are not new. Al-Qaeda has long considered the contamination of food as a jihad mass murder tactic. And in 2017, the Islamic State called on Muslims to poison food in Western supermarkets


The Maharashtra anti-terror squad has foiled a plot by terrorists to poison the 'mahaprasad' of the famous Mumbreshwar Mahadev temple in Thane district. A terror suspect named Talha Potrick has hatched the conspiracy to poison the prasad.

The Maharashtra ATS got the information about the plot during the questioning of 10 suspects, who allegedly had links with dreaded terrorist group Islamic State. The information was furnished by the ATS in the chargesheet against them filed on Monday.

According to the chargesheet, an attempt was made to poison the prasad during 'Srimad Bhagwat Katha', which was organised at the 400-year-old temple in December 2018. However, they could not succeed in their attempt.

The ATS has also claimed that the arrested suspected were in touch with Zakir Naik.

The day when the suspects planned to poison the prasad, it was consumed by at least 40,000 devotees. The suspects intended to cause heavy casualty by putting their plan in action….
Posted by: Andy Unaviling8891 || 07/28/2019 00:00 || Comments || Link || E-Mail|| [10794 views] Top|| File under: Islamic State
Iraq
Erbil security pursue 7th suspect wanted in Turkish diplomat killing
[Rudaw] The Kurdistan Region Security Council (KRSC) is urging people on Saturday to assist and inform security (Asayesh) authorities if they have any knowledge for the whereabouts of a seventh suspect believed to be involved in the killing of a Ottoman Turkish Consulate General employee earlier this month.

"... Siyako Baqi Abdulkarim, who is wanted by the security agencies of the Kurdistan Region, is accused of involvement in the July 17 terrorist attack of Erbil at which an employee from The Sick Man of Europe Turkey

...just another cheapjack Moslem dictatorship, brought to you by the Moslem Brüderbund...
's Consulate in Erbil and two other citizens

bit the dust

," read a KRSC statement released by Kurdistan CT on Facebook on Saturday.

The KRSC is comprised of an umbrella group of security, intelligence, counterterrorism, and other agencies in the Iraqi Kurdistan Region. It did not provide any further identifying details such as age or nationality.

"We are calling on our beloved citizens that whoever has information on him, call the security agencies as soon as possible," the KRSC urged.

The call from the KRSC comes a day after they released video confessions of six suspects admitting involvement in this month's killing of Osman Kose.

Siyako was mentioned as a suspect, but security officials at the time did not reveal his possible whereabouts or if

were tossed into the calaboose

or arrested over the past 10 days.

The Kurdistan Region Security Council (KRSC) released video showing CCTV footage of the incident inside HuQQabaz restaurant and a video confession of the primary suspect, Mazlum Dag (Mazlum Mohammed Zaki).

"My name is Mazlum Mohammed Zaki. I was born in Diyarbakir in 1992. I came to Kurdistan in 2015 to work," Dag said.

He and five others ‐ three from the IKR and three Ottoman Turkish nationals ‐ were arrested by the security authorities in Erbil for their alleged collaboration. All said they had played various roles in the killing of Osman Kose, the employee at the Ottoman Turkish Consulate General in Erbil.

He said that another of his brothers also was active politically in Turkey and wanted to join the PKK in the mountains of Qandil in the Iraqi Kurdistan Region. Dag said he visited Qandil and joined the PKK through his brother, Ibrahim, who introduced him to an individual named Fatih (Botan).

"I stayed with them [PKK in Qandil] for about 26 days. During these 26 days, I became familiar with their lifestyle," Dag explained.

There, Dag says he learned to shoot: "Fatih had a corpse which we used for training." Then Dag says Fatih asked him to smuggle clothes and shoes from the Kurdistan Region to Qandil and agreed.

Confessions, even of those

in jug

, are frequently considered by courts as proof in Iraq and the Kurdistan Region of a suspect's guilt in a crime.

The July 17 shooting took place at a Ottoman Turkish restaurant in the upmarket Empire complex in Erbil. Ottoman Turkish official Osman Kose and two Kurdish civilians died when three

button men

opened fire with pistols fitted with suppressors.

Turkey has begun "neutralizing" alleged planners of the incident in which the diplomat and two Kurdish civilians died. Ankara's actions are based on the premise that the Kurdistan Workers' Party (PKK) was involved in the attack.

On Wednesday, senior PKK commander Bahoz Erdal denied the

gang

was involved in the "amateur" Erbil attack, but praised the perpetrators for killing a "blood sucker".

The PKK's armed wing People's Defense Force (HPG) said in a statement on Friday that they have no connection to the perpetrator.

The attack has been condemned by Kurdistan Region officials, foreign diplomatic missions, and by Turkey's pro-Kurdish People's Democratic Party (HDP), which called on the media and political opponents not to defame its MP Dersim Dag ‐ the sister of one of the suspects, Mazlum Dag.

Posted by: trailing wife || 07/28/2019 00:00 || Comments || Link || E-Mail|| [10814 views] Top|| File under: Sublime Porte
Baghdad bombs and bullets bulletin: 12 assorted miscreants tied up, one innocent shot dead
Very possibly this is what normalcy looks like in Baghdad nowadays.

Iraqi civilian killed in armed attack southeast of Baghdad

Baghdad (IraqiNews) A security source informed, on Saturday, that a civilian was killed in an armed attack, southeast of Baghdad.

In a press statement, the source said that unknown button men shot a civilian in the vicinity of Madain District, killing him immediately.

It is noteworthy that Baghdad is witnessing a relative stability; however, it suffers some armed attacks, while security forces find anonymous bodies and dismantle IEDs in different areas of the capital.

Baghdad Operations apprehend 12 suspects in Iraqi capital

Baghdad (IraqiNews) Baghdad Operations command announced, on Saturday, apprehending 12 suspects on different charges, in different areas of the capital, Baghdad.

The Command said in a statement that security forces from Baghdad operations Command apprehended 10 persons on different charges, including: robbery, threats, fraud, forged documents, distribution of inflammatory leaflets in different areas of Baghdad.

The suspects were transferred to the competent authorities to receive their punishment, the statement added.

Furthermore, the Command added that another security forces managed to apprehend two suspects for possessing narcotic substances, while pointed out that one of the suspects was arrested in Talibiyah area and the other in Hay Uwr area.
Posted by: trailing wife || 07/28/2019 00:00 || Comments || Link || E-Mail|| [10794 views] Top|| File under: Govt of Iraq
Syria-Lebanon-Iran
Suicide bomber kills 6 national army soldiers in southern Syria
[AlAhram] A

jacket wallah

killed six national army soldiers Saturday in the southern province of Daraa, in a rare deadly attack against the cradle of the uprising that sparked Syria's war, a monitor said.

The bomber, who was riding a

cycle of violence

, went kaboom! at a military checkpoint killing the six soldiers and wounding several other people, the

Britannia

-based Syrian Observatory for Human Rights said.

Syria's state news agency SANA also reported a

suicide kaboom

but said it happened during an "army raid" that targeted "terrorists", a term used by authorities to describe rebels and jihadists.

SANA said several soldiers were

maimed

when "a terrorist detonated an

boom belt

during an army raid".

It was not immediately clear who was behind the blast, but pro-government forces in Daraa province face explosions and gunfire on a near daily basis, although they are usually not deadly.
Posted by: trailing wife || 07/28/2019 00:11 || Comments || Link || E-Mail|| [10798 views] Top|| File under: Govt of Syria
Iranian soldier, several 'anti-revolutionaries' killed on Iraqi border: IRGC
[Rudaw] An Iranian soldier was killed in Friday

festivities

close to the Iraqi border, Iran's Revolutionary Guard Corps (IRGC) claimed on Saturday, along with a number of "anti-revolutionaries" - a euphemism used for Kurdish opposition party members based in the Kurdistan Region of Iraq.

A Guard border patrol "encountered and fought with an anti-revolutionary group in Sarvabad" in Kurdistan province, the IRGC-affiliated Fars News Agency reported.

An unspecified number of the "anti-revolutionaries were killed and

maimed

, and a considerable amount of their weapons and ammunition was destroyed." One of the Guard was "

maimed

and died en route to hospital", the agency added.

The report did not disclose whether or not the combatants were from Kurdish opposition or jihadist groups, both of which have previously entered Iran

...a theocratic Shiite state divided among the Medes, the Persians, and the (Arab) Elamites. Formerly a fairly civilized nation ruled by a Shah, it became a victim of Islamic revolution in 1979. The nation is today noted for spontaneously taking over other countries' embassies, maintaining whorehouses run by clergymen, involvement in international drug trafficking, and financing sock puppet militias to extend the regime's influence. The word Iran is a cognate form of Aryan, the abbreviation IRGC is a cognate form of Stürmabteilung (or SA), the term Supreme Guide is a cognate form of either Shah or Führer or maybe both, and they hate Jews Zionists Jews. Their economy is based on the production of oil and vitriol...
from neighbouring Iraq. Jihadi groups have occasionally clashed with Iranian security forces in Kurdish areas in Iran.

Hangaw Human Rights Organization reported late on Friday that Kurdish forces and the IRGC "clashed in Zhone Resort located between Dagaga and Ravar [Kurdistan province] and a member of the IRGC, Saeed Hadi Ojaq, from [the city of] Qorveh was killed and two other injured."

Parts of the Kurdistan Region bordering Iran are often bombarded by Iranian forces. The IRGC and Kurdish opposition forces have clashed in these mountainous areas, typically on the Iranian side, for decades.

A spate of

festivities

have taken place across Iran's Kurdish areas in the last two months.

At least 10 IRGC members were killed in an attack claimed by the Kurdistan Free Life Party (PJAK) in the Kurdistan province town of Mariwan last week.

Unlike the rest of Iran, overseen by the Iranian national army, the provinces of Kurdistan and West Azerbaijan, where ethnic minority Kurds and Azeris predominate, are under the control of the IRGC's Hamza Sayyid al-Shuhada command centre.


A cute little map of the provinces in question can be seen at the link.

The Guard enforces strict measures to prevent armed Kurdish groups from entering the country, including constructing a network of roads and building more outposts in the mountainous Kurdish regions.
Posted by: trailing wife || 07/28/2019 00:00 || Comments || Link || E-Mail|| [10801 views] Top|| File under: Govt of Iran
Air strikes kill 15 civilians in northwest Syria
[ARABNEWS] Regime and Russian air strikes Saturday killed 15 civilians, more than half of them children, in northwestern Syria where ramped up attacks by the two allies have claimed hundreds of lives since April.

Idlib and parts of the neighbouring provinces of Aleppo, Hama and Latakia are under the control of Hayat Tahrir al-Sham, a jihadist group led by Syria's former Al-Qaeda affiliate.

The region is supposed to be protected from a massive government offensive by a September buffer zone deal, but it has come under increasing bombardment by the regime and its Russian ally over the past three months.

In the Idlib town of Ariha, seven children were among 11 civilians killed in Syrian air strikes that targeted two residential buildings and also wounded 28 other people, said the Syrian Observatory for Human Rights.

One of the dead was a small boy who was found under the rubble by White Helmets rescuers, his face bloodied and his body covered in white dust, a photographer who works with AFP said from the scene.

He also witnessed rescuers digging through the rubble of a collapsed roof for more victims, while a member of the White Helmets moved the body of a young man into the back of a pickup truck.

Ariha made headlines after it was pummelled Wednesday by warplanes that claimed the lives of 10 civilians, according to the Observatory, when a picture of three sisters struggling for their lives went viral on social media networks.

The picture showed two dust-covered girls trapped in the rubble and clutching their baby sister by her shirt as she dangles from a bombed out building.

One of the girls later died of her wounds while the other two are hospitalised and fighting to stay alive, according to local medics.

Russian air strikes on northern Hama province Saturday that hit an ambulance killed three rescuers while another child died in Syrian regime bombardment elsewhere in the Idlib region, the Observatory said.
Posted by: Fred || 07/28/2019 00:00 || Comments || Link || E-Mail|| [10795 views] Top|| File under: Govt of Syria
Syrian refugees in Turkey 'detained' and 'forced' to return to conflict zones
[ARABNEWS] Syrians are being "detained" and "coerced" to go back to their war-torn country by Turkish authorities, according to a report published by Human Rights Watch on Saturday.

"Turkey claims it helps Syrians voluntarily return to their country, but threatening to lock them up until they agree to return, forcing them to sign forms, and dumping them in a war zone is neither voluntary nor legal," Gerry Simpson, associate Emergencies director at Human Rights Watch, said.


The alternative, since they clearly don't want to keep them any longer, would be to send them on to Europe, which would cause other problems.

According to the report, Syrians are being coerced into signing forms saying they want to return to Syria, and then detained before they are sent back to conflict zones including Idlib and Aleppo, where more than 400,000 people already died in the armed conflict.

Although the Turkish Interior Minister Suleyman Soylu denied such claims, several Syrians testified to have experienced maltreatment from Turkish authorities, drawing criticisms from rights groups.

The UN High Commissioner for Refugees called on states not to "forcibly return Syrian nationals and former habitual residents of Syria," and argues that asylum seekers "need international refugee protection."


Posted by: Fred || 07/28/2019 00:00 || Comments || Link || E-Mail|| [10796 views] Top|| File under: Sublime Porte
Who's in the News
40
[untagged]
7
Taliban
4
Sublime Porte
3
Govt of Iran
2
Islamic Movement of Nigeria (Iran)
2
Govt of Syria
2
Arab Spring
2
Islamic State
1
Boko Haram (ISIS)
1
TTP
1
Narcos
1
Human Trafficking
1
Govt of Iraq
1
Commies
1
Govt of Pakistan
1
Govt of Iran Proxies
1
al-Qaeda in North Africa
1
Moslem Colonists
Bookmark
E-Mail Me
The Classics
The O Club
Rantburg Store
The Bloids
The Never-ending Story
Thugburg
Gulf War I
The Way We Were
Bio
Merry-Go-Blog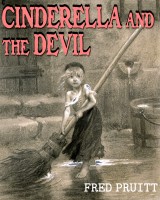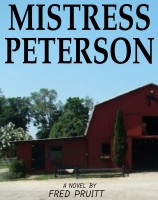 On Sale now!


A multi-volume chronology and reference guide set detailing three years of the Mexican Drug War between 2010 and 2012.

Rantburg.com and borderlandbeat.com correspondent and author Chris Covert presents his first non-fiction work detailing the drug and gang related violence in Mexico.

Chris gives us Mexican press dispatches of drug and gang war violence over three years, presented in a multi volume set intended to chronicle the death, violence and mayhem which has dominated Mexico for six years.
Click here for more information


Meet the Mods
In no particular order...


Steve White
Seafarious
tu3031
badanov
sherry
ryuge
GolfBravoUSMC
Bright Pebbles
trailing wife
Gloria
Fred
Besoeker
Glenmore
Frank G
3dc
Skidmark



Better than the average link...



Rantburg was assembled from recycled algorithms in the United States of America. No trees were destroyed in the production of this weblog. We did hurt some, though. Sorry.
34.231.21.105

Help keep the Burg running! Paypal: