Afghanistan
Policeman in Afghanistan kills two US soldiers
Two US soldiers have been shot dead by a local policeman in Afghanistan, officials for the international Nato-led force in the country say.

The policeman, reportedly a member of a local defence force being trained by international troops, was also shot and killed, officials said.

The incident happened in the western province of Farah.

It is the latest in a series of so-called "green on blue" attacks by members of the Afghan security forces
Posted by: tipper || 08/17/2012 05:11 || Comments || Link || E-Mail|| [6462 views] Top|| File under:
Africa Subsaharan
Three civilians killed in new Ivory Coast attacks
DABOU, IVORY COAST: Armed men attacked an army base, a prison and police stations overnight near Ivory Coast's economic capital Abidjan in the latest of a series of assaults, military sources and locals said yesterday.

"Our positions were attacked at Dabou on the corridor leading into the town," said a source in the Republican Forces of Ivory Coast (FRCI). "But the situation is under control. Our men pushed back the attack. A sweep (for the assailants) is under way."

Two police headquarters and the town prison also came under attack, according to a source in the security forces, while local member of Parliament Mohammed Sess Soukou said some 100 prisoners had escaped.

The attacks in and around Abidjan have sparked a sharp rise in tension more than a year after the post-electoral crisis of December 2010 to April 2011 claimed 3,000 lives.

"The prison was smashed, all the prisoners got out, some have been recaptured but many have fled," Sess Soukou told journalists, adding that out of at least 150 inmates who escaped, just 50 had been caught.

However prison governor Adjoua Ouattara said that there were 119 inmates in the jail before the attack, but was unable to give the number who had been recaptured.

A resident of Dabou, about 50 kilometers (30 miles) west of Abidjan, said earlier he had been hearing heavy gunfire since Wednesday at 2300 GMT (11 p.m.). "No one can go out, we are holed up in our homes," he said.

AFP journalists saw the bodies of three civilians killed in the local morgue. One was a bus driver who was the victim of a carjacking and the other two were workers at a local bakery.
Posted by: Steve White || 08/17/2012 00:00 || Comments || Link || E-Mail|| [6457 views] Top|| File under:
Home Front: WoT
Two Police Killed, Two Wounded in Rural Louisiana
St. John the Baptist Parish Sheriff Mike Tregre said five people are in custody after a shooting that killed two St. John the Baptist Parish deputies and left two others wounded. The shootings happened about 5 a.m.

Officials said Deputy Michael Boyington was working a traffic detail at the remote parking lot for the Valero Refinery when the shooting happened.

"As he was working this detail for some unknown reason at this time a gunman opened fire on him multiple times," Tregre said. The officer was wounded in the shooting.


What possible reason could there have been for a drive-by shooting of a traffic cop?


A resident called police moments later, Tregre said, telling investigators they saw a speeding vehicle. Deputies tracked down the vehicle at Riverview Court. An emotional and visibly shaken Tregre said that as they were questioning people at a trailer, a person came out of the home, ambushing the deputies and began spraying


If the Sheriff and the reporter actually got the story right, it sounds like this may have been a true full auto assault rifle.


the deputies with bullets from an assault rifle.

"As we were interviewing the two subjects another person exited that trailer with an assault weapon and ambushed my two officers," Louisiana State Police Col. Mike Edmonson said.


Not sure where the second officer was shot. The gunman was wounded in the exchange and is in the hospital. Four accomplices were also captured. Rumor is they had not been in the area long and were skinhead/anarchists. If so, it would make this a case of domestic terrorism. On the heels of the Sikh killer this case could have significant political repercussions. The behavior suggests to me meth makers/users.




Forty-eight hour rule applies. Whether domestic terrorism or just plain evil, prayers for the families.
Posted by: Glenmore || 08/17/2012 00:00 || Comments || Link || E-Mail|| [6457 views] Top|| File under:
India-Pakistan
Taliban assault on Kamra airbase foiled
ISLAMABAD: Nine terrorists were killed when security forces foiled their attack on PAF base Minhas in Kamra early on Thursday. A security official was also killed and a plane damaged in the pre-dawn assault claimed by the Taliban.


No doubt Uncle Sugar will be asked to provide a replacement for the plane...

PAF said nine attackers dressed in military uniforms and armed with rocket propelled-grenades and suicide vests targeted the base and adjacent Pakistan Aeronautical Complex at 2am. The adjacent complex assembles Mirage and, with Chinese help, JF-17 fighter jets.

"Eight terrorists miscreants were killed inside the Minhas base boundary wall and one splodydope miscreant exploded himself outside the perimeters where he was hiding," the air force announced.

It said there had been a shootout "for more than two hours", and 10 hours after the assault began, spokesman Tariq Mahmood confirmed the base was "totally safe".

The Taliban said planes at the base were being used to kill their fighters.


Nah, the Pak air force doesn't do that. They're all dedicated to fighting the evil Hindoooz...

That's Hinjoooz, my dear. The J must be pronounced with the glee of a vandal.

Their spokesman Ehsanullah Ehsan dedicated the attack to late al Qaeda leader Osama bin Laden


Now serving as shark food...

and claimed four Taliban fighters were killed after destroying three aircraft and killing a dozen soldiers.

A PAF spokesman said Base Commander Air Commodore Muhammad Azam, who was leading the operation against the terrorists, also received a bullet injury.

An air force statement said Air Chief Marshal Tahir Rafique Butt had appointed a four-member board of inquiry headed by Air Marshal Syed Athar Hussain Bukhari.

Witnesses said the attackers came from the back, scaling the wall and exploiting the holiest night of Ramazan to remain undetected as long as possible.

"Most of the male residents (from the village at the back) were in mosques for special prayers," local resident Athar Abbas told a TV channel.

"I heard three or four explosions, there was heavy gunfire also," he said, adding, "It appears that the militants arrived using a village track and climbed over the wall."


Great perimeter security, guys...



This article starring:
Ehsanullah Ehsan
Posted by: Steve White || 08/17/2012 00:00 || Comments || Link || E-Mail|| [6463 views] Top|| File under:
25 Shia dragged from bus, shot dead in Lulusar
ISLAMABAD: Terrorists in northwest Pakistan forced passengers to step out of three buses in the Lulusar area and shot dead 25 of them in an apparent sectarian attack on Thursday, officials said.

The officials said as many as 15 terrorists wearing army uniforms


Were they off-duty or on?

checked the identification cards of the passengers and then opened fire after learning they were Shias. Officials said the buses were ambushed in the hills of Babusar Top, around 160 kilometres north of Islamabad.

"It is confirmed at least 22 people are dead," said a senior police official.

Pakistan is a Sunni majority state, and most Sunnis and Shias live peacefully together.


To borrow an MSM phrase, they are "mostly peaceful"...

But the country has a long history of sectarian attacks by extremists. Sunni terrorist groups inspired by al Qaeda often attack religious minorities such as Shias in Pakistan, a strategic US ally facing a Taliban insurgency.

"Ten to 12 people wearing army uniform stopped the bus and forced some people off the bus," said Khalid Omarzai, administration chief in Mansehra.

Local police official Shafiq Gul told AFP that the gunmen were masked, but said the victims were pulled from three separate vehicles in the district.

"They stopped three vehicles, searched them and picked up people in three batches of five, six and nine and shot them dead. They were all Shias," he said.

Sectarian violence linked to Gilgit, a popular tourist destination for wealthy Pakistanis and expatriates who live in the country, has increased in recent months. Angry mobs made faces burnt tyres and rolled their eyes fiercely blocked roads in some parts of the city to protest against the killings


I suppose that makes sense in an Islamic sort of way...

as extra police patrolled deserted streets and markets closed, said an AFP reporter in Gilgit.

GB Chief Minister Mehdi Shah called an emergency meeting of top officials and ordered them to step up security and demanded the immediate arrest of the killers, a spokesman said.
Posted by: Steve White || 08/17/2012 00:00 || Comments || Link || E-Mail|| [6468 views] Top|| File under:
Quetta Quorpse Qount
QUETTA: As many as three Shias were shot dead on Thursday on Arbab Karam Khan Road in the Sariab police precincts.

According to police, the three men belonging to Hazara community were going somewhere in a rickshaw when unidentified assailant(s) opened fire on the vehicle near the Farooq Mill area of Arbab Karam Khan Road. As a result, one of the men died on the spot and two others sustained serious injuries. The two injured died on their way to the Civil Hospital Quetta. Two of the deceased were identified as Khadim Hussain and Abdul Ali, both in their mid-twenties. The third body could not be identified so far.

"The victims belong to the Hazara community and the incident is a sectarian target killing," a police official told Daily Times.
Posted by: Steve White || 08/17/2012 00:00 || Comments || Link || E-Mail|| [6457 views] Top|| File under:
Assamese flee south India fearing revenge attacks
BANGALORE, India: Thousands of panic-stricken Indians from the northeast were fleeing the southern city of Bangalore on Thursday, spurred by rumors they would be attacked in retaliation for communal violence in their home state. Hundreds of students and workers from Assam state crowded Bangalore's main railway station to try to board trains heading out of the city, while officials tried in vain to assure them of their safety. People pushed and shoved and some climbed in through train windows to make it past the crush at the doors.

The exodus followed clashes in Assam in recent weeks between members of the indigenous Bodo tribe and Muslims that killed more than 50 people and left 400,000 in displacement camps. The violence has spilled to other states where Bodos and other ethnic tribe members from the poor northeast have migrated in search of jobs.
Those fleeing Bangalore said they had heard text messages had been circulating threatening attacks by Muslims.


Sounds a bit like northern Nigeria. Wonder what the connection is...

Jagadish Shettar, chief minister of Karnataka state, met separately with Assamese and Muslim leaders Thursday in an effort to restore calm. Bangalore is the capital of Karnataka. Shettar said no one had seen any threatening text messages and authorities were trying to find out who was behind the rumors. He said police and security forces were on alert and telephone helplines had been set up to give a sense of security to people in the city.

Despite Shettar's assurances, many from the northeast said they felt insecure.

"As a person from the northeast, we always stick out in a crowd. And sometimes that makes us afraid of being easy targets," said Ganesh Khanal, a garment industry worker trying to board a train at Bangalore railway station. Khanal said he had been living in Bangalore for nearly three years but was returning to his home in Assam as soon as he could secure a ticket.

Decades of ethnic strife and turmoil in India's northeast have forced hundreds of thousands of young people to move out of the region in search of education and employment opportunities. They find jobs mostly in the service sector in the big cities, working in restaurants, shops and airlines.

Railway authorities in Bangalore were adding extra coaches on trains heading to Gauhati, the main city in Assam, to help deal with the rush of people. India's Home Minister Sushil Kumar Shinde said extra trains were plying between Bangalore and Assam to enable people to return to their home state.

The recent rioting in Assam between ethnic Bodos and Muslim settlers mainly involved land rights. The rioting has largely been brought under control, although sporadic outbreaks have occurred in the past few days.

Curfew was imposed Thursday in the town of Rangiya in Assam, after a mob set fire to a wooden bridge across a river, said J.N. Choudhury, a top police officer in the state. Elsewhere in the state, protesters forced passengers out of a bus and set it ablaze, police said.

On Saturday, two people died and dozens were injured in Mumbai in clashes between police and thousands of Muslims protesting the deaths of Muslims in rioting last month in Assam. Police fired guns into the air to disperse the protesters, who threw rocks and damaged about a dozen buses and police vans in India's financial hub.

Outbreaks of violence have also been reported from the southern city of Hyderabad and the western cities of Pune and Nashik, said Bijoya Chakravarty, a lawmaker from Karnataka.

The Bodos and the Muslim settlers, who mostly came from the former East Pakistan before it became Bangladesh in 1971, have clashed repeatedly over the years but the recent violence is the worst since the mid-1990s.
Posted by: Steve White || 08/17/2012 00:00 || Comments || Link || E-Mail|| [6457 views] Top|| File under:
Israel-Palestine-Jordan
Hamas Man Killed In Gaza When Bomb Accidentally Detonates
[Jerusalem Post] A member of

Hamas, always the voice of sweet reason,

's Izzadin al-Qassam Brigades was killed Friday morning when an

bomb

he was handling accidentally detonated at the Jabaliya refugee camp in

Gazoo

, the Bethlehem-based Ma'an News Agency reported.

The 40-year-old man was traveling in a vehicle when the bomb went kaboom!, according to the report.
Posted by: trailing wife || 08/17/2012 07:47 || Comments || Link || E-Mail|| [6459 views] Top|| File under: Hamas
Southeast Asia
Thailand holding peace talks with Muslim militants
Thailand's government is holding peace talks with some Muslim terrorist insurgent groups in the southernmost provinces, Deputy Prime Minister General Yuthasak Sasiprapha said yesterday. Informal talks are under way between the government agency in charge of the region - the Southern Border Provinces Administration Center - and several terrorist militant splinter groups.

Yuthasak said, "Don't call it negotiations ... but there are talks to achieve peace, which is a crucial government policy. The government has assigned the Southern Border Provinces Administration Center responsibility for the talks, as they are well aware of whom to talk to."

The talks are with splinter groups from the Runda Kumpulan Kecil, one of a web of terrorist insurgent organisations thought to be behind recent attacks.

Yuthasak said, "We are talking with newly established groups of young people who separated from the RKK," adding that up to 9,000 terrorists insurgents overall are estimated to be operating in the southern provinces.

He said the National Intelligence Agency issued warnings last Friday that all security agencies must step up their efforts during the last 10 days of Ramadan, the Islamic holy month.

Meanwhile, a car-bomb attack on a government office in Pattani's Panare district yesterday damaged several vehicles but caused no casualties. The incident was of particular concern from a security perspective, as the car used was not on a watch list of eight vehicles snatched by terrorists insurgents after recent deadly ambushes.

Pattani police chief Pol Maj-General Phichet Pitisetthapant said this pickup truck was a vehicle reported missing in Bangkok. The use of a vehicle reported lost in Bangkok in a car-bomb attack in the deep South would seem to indicate a connection between the capital and the deep South.

Meanwhile, more than 20 targets including gas stations, surveillance cameras, convenience stores, high-voltage electrical poles and mobile-phone signal posts in Pattani's Khok Pho and Nong Chik districts were hit by firebombs on Wednesday night and yesterday. Petrol pumps at an Esso station in Khok Pho district were damaged in an arson attack at 10 a.m. yesterday by three men armed with pistols.

At around 8 p.m. yesterday, mobile-phone signal posts were set on fire in three spots. Ten minutes later, firebombs went off at two convenience stores in Nong Chik district, causing minor damage. Around 9:30 p.m., an unknown number of terrorists insurgents fired military-grade weapons at high-voltage electricity poles in Nong Chik district, causing a total blackout in the village of Ban Kok Chan.
Posted by: ryuge || 08/17/2012 09:28 || Comments || Link || E-Mail|| [6457 views] Top|| File under: Thai Insurgency
Thousands displaced in Philippine fighting
COTABATO, Philippines: The United Nations said Thursday deadly clashes between soldiers and a Muslim rebel group in the violence-plagued southern Philippines had displaced up to 45,000 people. Arjun Jain, head of the UN's High Commissioner for Refugees office in the southern Philippines, said nearly half of the displaced were living in poor conditions in makeshift evacuation camps such as schools and madrassas.

"The evacuation sites are crammed and sometimes eight to 10 families are forced to share one room," Jain said.

He said there were also concerns about safety, referring to reports that rebels had infiltrated the evacuation camps disguised as refugees.

"If the communities will be forced to remain in the camps any longer, we fear that the situation will become even worse for them," he said.


Sounds a bit like northern Nigeria. Wonder what the connection is...

Members of the Bangsamoro Islamic Freedom Fighters (BIFF) attacked several army detachments in the southern province of Maguindanao last week, triggering gunbattles that left at least five soldiers dead. The rebels occupied a major highway and sabotaged power lines, before the military forced them back and overran their mountain lair.

Sporadic fighting has continued and aid groups have had trouble getting access into affected areas, officials said.

The BIFF is made up of a few hundred fighters who broke away from the Moro Islamic Liberation Front (MILF), a 12,000-strong group that has struggled for decades for an independent homeland for the country's Muslim minority. The insurgency has left about 150,000 dead since it began in the early 1970s.

The MILF is now in peace talks and has said it is willing to accept an autonomous homeland in the south that remains part of the Philippines.

The government said last week's attacks were carried out to derail the peace talks.

The BIFF's leader, Ameril Umbrakato, is hard-liner who led attacks against mostly Christian towns in the south in 2008, leading to the deaths of more than 400 people and displacing 750,000 others. That attack came after the Supreme Court rejected a proposed deal that would have given the MILF control over large areas in the south they claim as their "ancestral domain."
Posted by: Steve White || 08/17/2012 00:00 || Comments || Link || E-Mail|| [6459 views] Top|| File under:
Syria-Lebanon-Iran
Pro-state journalists freed from rebels
State-run television said on Thursday that government troops freed three journalists who were seized last week by rebels while covering violence in a Damascus suburb. Syria TV says the three journalists from the pro-regime TV station Al-Ikhbariya were freed in a "qualitative operation" Thursday in the town of Al-Tal just north of the capital. It did not provide further details.

The British-based Syrian Observatory for Human Rights also said the Al-Ikhbariya team was freed, amid heavy shelling on Al-Tal. The group relies on a network of activists on the ground.
Posted by: Steve White || 08/17/2012 00:00 || Comments || Link || E-Mail|| [6457 views] Top|| File under:
Over 40 killed in Syria's Azaz airstrike: watchdog
BEIRUT: Syrian government airstrikes on a residential neighborhood in a rebel-held town killed over 40 people and wounded at least 100 others including many women and children, international watchdog Human Rights Watch said Thursday. The strikes on the town of Azaz in northern Syria a day earlier leveled the better part of a poor neighborhood and sent panicked civilians fleeing for cover. So many were wounded that the local hospital locked its doors, directing residents to drive their injured to the nearby Turkish border for treatment on the other side.

The bombardment appeared aimed at rattling the sense of control that rebels have sought to project over the northwestern corner of Syria near the Turkish border since they drove President Bashar Assad's army from the area last month.

Human Rights Watch, which investigated the site of the bombing two hours after the attack, put the number at over 40.

"This horrific attack killed and wounded scores of civilians and destroyed a whole residential block," said Anna Neistat, the group's acting emergencies director. "Yet again, Syrian government forces attacked with callous disregard for civilian life."

HRW said two opposition Free Syrian Army facilities in the vicinity might have been targets of the Syrian aircraft. One was the headquarters of the local Free Syrian Army brigade two streets away from the block that was hit. The other was a detention facility where the Free Syrian Army held "security detainees" — government military personnel and members of pro-government shabiha militia. Neither of these facilities was damaged in the attack.

In Damascus, the UN humanitarian chief Valerie Amos said the Syrian conflict has "become more intense and is too often indiscriminate."

"All parties must do more to protect civilians," said Amos at the end of the three-day mission to try to open more channels for international aid inside Syria.

She observed that "the humanitarian situation has worsened" since her last visit to Syria in March, when the UN estimated more than 1 million people had been displaced or in need of critical humanitarian aid. "Now as many as 2.5 million are in need of assistance," she said.

Later in Beirut, Amos expressed frustration at Syria's reluctance to allow more major international aid groups into the country because of Syrian fears that relief supplies could reach rebels. "They don't want to see that happen," she said.

In recent months, rebels have pushed the Syrian army from a number of towns in a swath of territory south of the Turkish border and north of Aleppo, Syria's largest city. About a dozen destroyed tanks and army vehicles are scattered around Azaz, left over from those battles.

As the Assad regime's grip on the ground slips, however, it is increasingly targeting rebel areas with attack helicopters and fighter jets — weapons the rebels can't challenge.
Posted by: Steve White || 08/17/2012 00:00 || Comments || Link || E-Mail|| [6460 views] Top|| File under:
Pencilneck's brother now answers to 'Stumpy'
BEIRUT: President Pencilneck Bashar Assad's feared brother Stumpy Maher lost a leg in a bomb attack on the Syrian leader's security cabinet a month ago, sources said on Thursday, in a severe blow to one of the main military commanders fighting an 17-month-old insurgency.

The attack on a meeting of Assad's security chiefs in Damascus on July 18 killed four members of the president's inner circle, including his brother-in-law, and emboldened the rebels to take their fight to the capital for the first time.

Maher has not been seen in public since the bombing, while Assad himself has restricted appearances to recorded clips broadcast on television, leading to speculation about the effectiveness of the leadership as the rebellion grows.


Doesn't exactly give the hard boyz confidence when Glorious Maximum Leader is cowering in the palace screaming "Kill themmmmmm! Kill them allllll!"

Maher, a close associate of the president,


He is a brother after all...

has acquired a fearsome reputation as the commander of the Syrian army's Republican Guard and 4th Division, elite formations largely composed of troops from the Assads' minority Alawite sect, whose loyalty can be relied on in the fight against the rebels.

"We heard that he (Maher Assad) lost one of his legs during the explosion, but don't know any more," a Western diplomat told Reuters.

A Gulf source confirmed the report: "He lost one of his legs. The news is true."
Posted by: Steve White || 08/17/2012 00:00 || Comments || Link || E-Mail|| [6466 views] Top|| File under:
Who's in the News
35
[untagged]
2
Hamas
1
al-Qaeda in Pakistan
1
Boko Haram
1
Thai Insurgency
1
Arab Spring
1
al-Aqsa Martyrs
Bookmark
E-Mail Me
The Classics
The O Club
Rantburg Store
The Bloids
The Never-ending Story
Thugburg
Gulf War I
The Way We Were
Bio
Merry-Go-Blog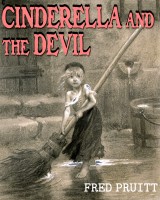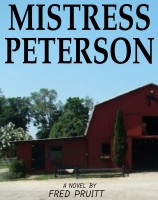 On Sale now!


A multi-volume chronology and reference guide set detailing three years of the Mexican Drug War between 2010 and 2012.

Rantburg.com and borderlandbeat.com correspondent and author Chris Covert presents his first non-fiction work detailing the drug and gang related violence in Mexico.

Chris gives us Mexican press dispatches of drug and gang war violence over three years, presented in a multi volume set intended to chronicle the death, violence and mayhem which has dominated Mexico for six years.
Click here for more information


Meet the Mods
In no particular order...


Steve White
Seafarious
Pappy
lotp
Scooter McGruder
john frum
tu3031
badanov
sherry
ryuge
GolfBravoUSMC
Bright Pebbles
trailing wife
Gloria
Fred
Besoeker
Glenmore
Frank G
3dc
Skidmark
Alaska Paul



Better than the average link...



Rantburg was assembled from recycled algorithms in the United States of America. No trees were destroyed in the production of this weblog. We did hurt some, though. Sorry.
3.236.50.173

Help keep the Burg running! Paypal: