Afghanistan
Taliban leader killed by SAS was Pakistan officer
British officials covered up evidence that a Taliban commander killed by special forces in Helmand last year was in fact a Pakistani military officer, according to highly placed Afghan officials.

The commander, targeted in a compound in the Sangin valley, was one of six killed in the past year by SAS and SBS forces. When the British soldiers entered the compound they discovered a Pakistani military ID on the body.

It was the first physical evidence of covert Pakistani military operations against British forces in Afghanistan even though Islamabad insists it is a close ally in the war against terror.

Britain's refusal to make the incident public led to a row with the Afghan president Hamid Karzai, who has long accused London of viewing Afghanistan through the eyes of Pakistani military intelligence, which is widely believed to have been helping the Taliban.

"He feels he has been telling everyone about Pakistan for the past six years and here was the evidence, yet London refused to release it, because they care more about their relations with Islamabad than Kabul," said a source close to the president. "He knows Britain is worried about inflaming its large Pakistani population, but that is no excuse."

So furious was Karzai that he threatened to expel British diplomats. When some months later he was informed by the governor of Helmand that British officials were secretly negotiating with the Taliban, he expelled two men and accused Britain of wanting to set up a training camp for former Taliban fighters.

Karzai will visit London next month for talks with Gordon Brown in an attempt to repair the strained relations between the two countries.

"He is very sad about the breakdown of relations with Britain," said the source. "He loves British culture and poetry, had a British education [at a school in India], likes tea in the afternoon and thinks Gordon Brown is a very decent man, not a cheat."

British officials in Kabul refused to comment on the allegation that they had covered up the discovery of a Pakistani soldier. They insisted Karzai's government had been informed of the negotiations with the Taliban, adding that "the camp was just a place for them to be reintegrated, learn about hygiene and things".

During the war against the Soviet Union in the 1980s, officers from Pakistani military intelligence regularly accompanied Afghan mujaheddin inside Afghanistan and directed operations.

The Afghan claims of Pakistani involvement in Helmand were backed by a senior United Nations official who said he had been told by his superiors to keep quiet after Pakistan's ambassador to the UN apparently threatened to stop contributing forces to peacekeeping missions. Pakistan is the UN's biggest supplier of peacekeeping troops.

The coalition's refusal to confront Pakistan changed after the bombing of the Indian embassy in Kabul last July, when 41 people were killed. According to both British and US intelligence, phone intercepts led directly back to an Afghan cell of Pakistan's military intelligence.

The past month has seen US forces carry out bombings and a ground raid on Pakistani territory. Claims of Pakistan's involvement were rejected by Asif Durrani, the country's chargé d'affaires in Kabul. "Afghanistan wants to blame someone else for its problems and Pakistan is just the whipping boy," he said.

However, repeated accusations from Karzai about Pakistan's active support for the Taliban have been backed by a senior US marine officer.

Lieutenant-Colonel Chris Nash, who commanded an embedded training team in eastern Afghanistan from June 2007 to March this year, told the Army Times that Pakistani forces flew repeated helicopter missions into Afghanistan to resupply a Taliban base camp during a fierce battle in June last year. Nash said: "We were on the receiving end of Pakistani military D-30 [a howitzer]. On numerous occasions Afghan border police checkpoints and observation posts were attacked by Pakistani military forces."

Comments by Brigadier Mark Carleton-Smith in The Sunday Times last week that a decisive military victory against the Taliban was not possible and negotiations should be opened have received widespread backing.

General Jean-Louis Georgelin, France's military chief, said: "There is no military solution to the Afghan crisis and I totally share this feeling."

Robert Gates, the US defence secretary, who initially dismissed the brigadier's comments as "defeatist", said on Friday that the US was now prepared to back talks with the Taliban.
Posted by: john frum || 10/12/2008 11:02 || Comments || Link || E-Mail|| [336092 views] Top|| File under:
More than 100 Taliban killed in battles in southern Afghanistan
KANDAHAR, Afghanistan - An Afghan official says more than 100 militants have been killed in two separate battles in southern Afghanistan. Daud Ahamdi, the spokesman for Helmand province's governor, says 62 militants were killed early Sunday by Afghan soldiers and NATO airstrikes after they launched a surprise attack on the provincial capital of Lashkar Gah.

Ahmadi says another 40 militants were killed in three days of fighting in Helmand's Nad Ali district, which has been under militant control until now. That battle ended Saturday.

Ahmadi says there were no casualties among Afghan or foreign troops.


Posted by: GolfBravoUSMC || 10/12/2008 02:11 || Comments || Link || E-Mail|| [336076 views] Top|| File under:
US-led forces kill 9 militants in Afghanistan
US-led coalition and Afghan troops have killed nine militants in overnight clashes in southern and central Afghanistan, the US military says.

Violence has surged in Afghanistan with some 3,800 people, a third of them civilians, killed by the end of July this year.

In the latest fighting, US-led coalition troops killed four militants including two al Qaeda and Taliban commanders in Ghazni province on Friday, about 200 km miles southwest of Kabul. Two other suspects were detained. "The al-Qaeda and Taliban commanders were known weapons and foreign fighter facilitators," the US military said.

Five Taliban insurgents killed in an operation in the southern province of Kandahar, the silitary said in another statement.

The escalating violence has prompted some in the Afghan government and its allies to consider talks with the Taliban insurgents to end the war.
Posted by: Fred || 10/12/2008 00:00 || Comments || Link || E-Mail|| [336067 views] Top|| File under: Taliban
Arabia
Yemen tries three Shiites for spying for Iran
Three Yemeni Shiites went on trial on Saturday on charges of spying for Iran, a judicial source said. Abdul Karim Lalji, 33, Hani Deen Mohammad, 31, and Iskandar Abdo, 57, were arrested in the southern city of Aden for "illegal contact," the prosecutor told the court.

The men handed over "information, documents and photos relating to military secrets and the country's political, security and economic situation, to the detriment of Yemen," according to the charge sheet. The accused, who were arrested a couple of months ago, denied the charges.

The court, which specializes in handling terrorism cases, set the next hearing for October 18.

In February, the same court sentenced to death a Saudi who had been stripped of his citizenship and a Yemeni army officer, on charges of spying for Egypt. Hamad al-Dhahouk, a former Saudi soldier of Yemeni origin, and Abdul Aziz al-Hatbani, were accused of falsely informing the Egyptian embassy in Sanaa that Saudi Arabia and Kuwait, with the knowledge of the Yemeni government, were financing a terror cell in Yemen for attacks on tourists in Egypt.

Sunni Muslims make up the majority of Yemen's 19 million populations.

Unlike some other Arab countries, Yemen, located at the southern west tip of the Arabian Peninsula, has diplomatic relations with non-Arab Iran, where Shiites are the majority. Government officials and public figures across the Arab world have recently voiced concerns about what they call Iran's increased influence in the region.
Posted by: Fred || 10/12/2008 00:00 || Comments || Link || E-Mail|| [336068 views] Top|| File under: Govt of Iran
Bangladesh
Bombs left in Supreme Court judge's residence
Two handmade 'bottle bombs' have been found in the residence of Supreme Court Justice Sharif Uddin Chaklader at Judges' Complex at Park Avenue in Kakrail in the capital yesterday afternoon. The incident occurred only a few weeks after a bomb blast in front of Justice Tariqul Hakim's residence, yards away from Justice Sharif's house.

Doulat Akbar, officer-in-charge of Ramna police station, told The Daily Star, "Justice Sharif Uddin found the bombs lying on the lawn of his house as he was about to go out at around 4:00pm."

"At his directive, one of his domestic servants threw one the bombs against a wall and the bomb exploded," the OC added. Chakladar then informed the police, he said.

A large contingent of police and members of intelligence agencies rushed to the Justice's house and recovered the other unexploded bomb. They also searched the residence and adjacent areas but no other suspicious items or clues were found. Both bombs were hand made, comprising of explosive filled bottles sealed with red scotch tape.

The Ramna station OC termed the incident mysterious saying, "It is impossible to throw the bombs on to the lawn from outside the building as they would then have exploded when they hit the ground."

"On the other hand, the residence is restricted to outsiders and is surrounded by security guards so it is not clear how the bombs got in there," he said.

Justice Sharif Uddin Chaklader came into the limelight after his bench granted bail to a large number of high-profile corruption detainees over a short period of time recently.
Posted by: Fred || 10/12/2008 00:00 || Comments || Link || E-Mail|| [336067 views] Top|| File under:
India-Pakistan
Orakzai suicide blast death toll reaches 85
The death toll from the Orakzai suicide blast has reached 85, while 200 were injured, Daily Times learnt on Saturday.

Hospital sources, however, claimed that 75 people were dead and 165 injured.

Fifty-nine victims of the suicide attack were buried in their ancestral areas on Saturday -- sixteen in Teerhai, seven in Pachuna, four in Tourab, eight in Kot, 13 in Khadezai, one in Butkeli, four in Gulab and seven in Dabori.

Sixty-five bodies have been identified, and 32 out of the 65 injured brought to the Hangu District Headquarters Hospital have been taken to Peshawar. Another 65 had been admitted to Ghalju tehsil hospital, and the critically injured amongst them were shifted to hospitals in Kohat and Peshawar.

Thirty-seven of the injured are being treated at the Babul Madina Medical Centre, while 65 injured were admitted to KDA Hospital in Kohat and 32 injured were admitted in Peshawar.

Tribal elders told Daily Times that the blast left a 12-foot long, eight-foot deep and 10-foot wide crater.

Retaliation: Tribesmen traded fire with Taliban and demolished their houses in retaliation for Friday's suicide attack, residents and officials told Reuters. "Everyone is angry and upset here. The tribesmen attacked houses of Taliban in Khadezai after the bombing. Two houses have been demolished," Noorzad Orakzai, a resident of the Khadezai area, told Reuters by telephone.

Teenage bomber: One of the injured told AFP he saw the teenage bomber drive a pick-up truck laden with explosives to the edge of the crowd.

"I was sitting on the outside of the jirga," Haji Kamal Shah said. "I saw a young boy, perhaps only 15 or 16, driving a Datsun pick-up. He got to the crowd and then the vehicle exploded.

"People fell on the ground screaming. Some were children because (people of) all ages attended the meeting. We were discussing a tribal force against militants."

Tribesmen expressed their determination to combat Taliban and Al Qaeda.

"We are sad over yesterday's attack, but God willing we will defeat these terrorists," Hazrat Noor, a tribal elder, said.
Posted by: Fred || 10/12/2008 00:14 || Comments || Link || E-Mail|| [336086 views] Top|| File under: al-Qaeda in Pakistan
US, ISAF strikes kill nine in Waziristan
A suspected United States missile strike killed four people and International Security Assistance Force (ISAF) claimed it had killed five Taliban inside Pakistan on Saturday. "Two missiles struck a compound just outside Miranshah [late on Saturday]. Four people were killed...," a security official told AFP.

The ISAF said in a statement that its troops in Afghanistan had killed five Taliban inside Pakistan, adding the Pakistani military had confirmed the killing of five Taliban. The Pakistan army could not be reached for comment. The ISAF statement said its troops located three Taliban preparing for a rocket attack, and killed them on the Pakistani side of the border. Within an hour of the first attack, another group of the Taliban was found preparing an attack on a nearby Pakistan security post, the statement said, adding they were killed by artillery fire.
Posted by: Fred || 10/12/2008 00:06 || Comments || Link || E-Mail|| [336076 views] Top|| File under: al-Qaeda
Iraq
Thousands of Christians flee Mosul
Nearly 1,000 Christian families have fled Mosul in the past two days while three Christian homes have been blown up in the northern Iraqi city.

"I have been informed that three houses have been blown up. In two of them, the families were already displaced. The third, they evacuated the family and then blew up the house," Christian parliamentarian Unadim Kanna told Iraqiya state television.

The provincial governor Duraid Kashmula said on Saturday that nearly 1,000 Christian families have fled their homes over the past 24 hours in the northern Iraqi city of Mosul and have taken shelter in schools and churches in the northern and eastern fringes of Nineveh province of which Mosul is the capital.

He said that Christians are undergoing the worst wave of violence against them in five years, which has resulted to the death of 11 people. Police in Mosul confirmed that three empty houses belonging to Christians had been blown up on Saturday.

In recent weeks, hundreds of Christians have taken to the streets in Baghdad and Mosul to protest against a provincial election law.

Iraq's parliament on September 24 approved a long-delayed provincial elections law to allow provincial elections to go ahead, but lawmakers scrapped a key clause, known as Article 50, that would have guaranteed seats for Christians and other minorities. The government has asked parliament to restore the quotas.

US forces say Mosul is where militants from al-Qaeda have regrouped to make a stand after being driven from other parts of Iraq, especially the capital Baghdad.

Iraq with a population of an estimated 29m has around 400,000 Christians, which is half the number of Christians living in Iraq before the US invasion of the country in 2003.
Posted by: Fred || 10/12/2008 00:00 || Comments || Link || E-Mail|| [336065 views] Top|| File under: Islamic State of Iraq
Israel-Palestine-Jordan
Jews burn Arab houses in Acre
Jewish rioters torched two houses belonging to Arab families Saturday in northern Israel after three days of violent clashes, sparked when Jewish youths attacked an Arab motorist.


Ain't it a bitch when the Faithful get all riled up for a good riot at the mosque, only to find that there are lotsa people who're not only ready to fight back, but ready to beat the crap out of them.

In another part of the port-city of Acre police used tear gas and noise-making devices to disperse several hundred Jews who tried to attack an Arab family, Israeli public radio said, adding that no one was wounded in either incident.

Over 700 police patrolled the coastal town of 50,000 people on Saturday, a police commander told public radio, after riots erupted three days ago on Yom Kippur, the Jewish Day of Atonement.

Israeli police said the clashes broke out when an Arab resident drove through a conservative Jewish neighborhood blaring music from his car stereo, seen as a disrespectful to the sanctity of Yom Kippur. Witnesses said a group of Jewish youths assaulted the driver, after throwing rocks at his car, and accused him of deliberately disrupting Yom Kippur, when most Jews in Israel observe a religious ban on driving.

Hundreds of protestors took to the streets shortly thereafter, damaging around 100 cars and 40 shops, according to the police.

In following days Jewish and Arab rioters clashed with each other and with police. Two protestors and a police officer have been slightly wounded and around 30 people have been arrested since the violence broke out.

On Friday Israeli leaders called for calm from both sides as hard-line Jewish and Arab lawmakers traded accusations of blame for the violence.

Arabs with Israeli citizenship, the descendents of those who remained in the Jewish state after the 1948 war that followed its creation, make up around 20 percent of the Israeli population.
Posted by: Fred || 10/12/2008 00:00 || Comments || Link || E-Mail|| [336076 views] Top|| File under:
Sri Lanka
Lankan president asks LTTE to surrender
Sri Lankan President Mahinda Rajapaksa yesterday asked the beleaguered LTTE to lay down arms and join the democratic mainstream as 41 Tamil Tiger rebels and five soldiers were killed in fresh fighting in the island's north. Rajapaksa underlined that there was no military solution to the ethnic problem in the island nation.

The president said the rebels should enter the democratic process to ensure political rights for the Tamils in the embattled northern region. "I wish to once again very clearly call on the LTTE to lay down their arms and surrender. They should act in this manner and enter the democratic political process. Our aim should be to ensure the democratic political rights of our Tamil brethren," he said.

The President was addressing the All Party Conference to apprise its members of the current developments with regard to the operations "to eradicate terrorism, establish peace and restore democracy" throughout the country.

"However difficult it may be, it is my belief that the efforts to find political solutions to political issues should be continued. It is my belief that there are no military solutions to political questions," he said.

Contending that the people have elected his government to realise their aims and aspirations, he said "it is our duty to ensure to the Tamil people of the North the same democratic rights as enjoyed by people in all other parts of the country".

He also said that military operations were necessitated in order to "eradicate terrorism" from the country and "enthrone" democracy throughout the land.

In fresh fighting, at least 41 LTTE cadres and five soldiers were killed in running gun battles in Sri Lanka's embattled north, officials said Saturday. While two LTTE cadres were shot dead in Mankulam in Kilinochchi, two others were killed in Akkarayankulam and one in another part of the LTTE stronghold yesterday, the military said.

Separately, troops killed seven Tiger rebels, wounding 37 others in a gun battle in Mullaittivu, while in North East Welioya region six rebels were killed and 14 others injured in Andankulam Friday, the Defence Ministry said. At least one Tiger militant was also killed in Thannikuruppukulam area in the region yesterday, it said.

Meanwhile, two soldiers were also killed during clashes in Andankulam, with the troops recovering 313 anti-personnel mines and 17 improvised explosive devices after the operation.

In another confrontation, as many as 14 Tiger rebels were killed and six others injured in Vannerikulam area in Kilinochchi yesterday, the Media Centre for National Security (MCNS) said, adding three soldiers also lost their lives in the incident.
Posted by: Fred || 10/12/2008 00:00 || Comments || Link || E-Mail|| [336097 views] Top|| File under:
Sri Lankan troops kill 18 rebels
COLOMBO (AFP) — Sri Lankan troops killed 18 Tamil Tiger rebels during ground and air assaults on their northern mini-state, the defence ministry said Sunday. One solider was also killed during the heavy fighting that broke out on Saturday just outside the Tiger's political capital of Kilinochchi, the ministry said in a statement. Casualty figures cannot be verified as the ministry blocks journalists from travelling to the frontlines.

There was no immediate comment from the Liberation Tigers of Tamil Eelam (LTTE), who have been fighting for a separate state for ethnic minority Tamils since 1972 in a drawn-out conflict that has killed thousands.

Having wrested the east from the Tigers in July 2007, troops are just outside the northern Kilinochchi, which has been the LTTE's administrative centre for the past decade.
Posted by: Steve White || 10/12/2008 00:00 || Comments || Link || E-Mail|| [336084 views] Top|| File under:
Who's in the News
59
[untagged]
3
Govt of Iran
1
al-Qaeda
1
al-Qaeda in Pakistan
1
Islamic State of Iraq
1
Taliban
Bookmark
E-Mail Me
The Classics
The O Club
Rantburg Store
The Bloids
The Never-ending Story
Thugburg
Gulf War I
The Way We Were
Bio
Merry-Go-Blog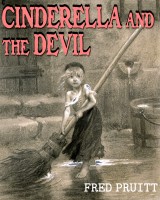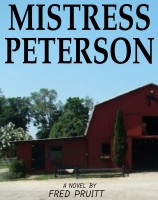 On Sale now!


A multi-volume chronology and reference guide set detailing three years of the Mexican Drug War between 2010 and 2012.

Rantburg.com and borderlandbeat.com correspondent and author Chris Covert presents his first non-fiction work detailing the drug and gang related violence in Mexico.

Chris gives us Mexican press dispatches of drug and gang war violence over three years, presented in a multi volume set intended to chronicle the death, violence and mayhem which has dominated Mexico for six years.
Click here for more information


Meet the Mods
In no particular order...


Steve White
Seafarious
tu3031
badanov
sherry
ryuge
GolfBravoUSMC
Bright Pebbles
trailing wife
Gloria
Fred
Besoeker
Glenmore
Frank G
3dc
Skidmark



Better than the average link...



Rantburg was assembled from recycled algorithms in the United States of America. No trees were destroyed in the production of this weblog. We did hurt some, though. Sorry.
34.204.181.91

Help keep the Burg running! Paypal: