Afghanistan
US troops capture a senior Pakistan Taliban leader in Afghanistan
[Washington Post] The U.S. confirmed on Friday that American troops are holding a senior Pak

Taliban capo

, a blow to the Pak Taliban who have waged a decadelong insurgency against Islamabad and were responsible for the failed 2010 attempt to detonate a bomb in New York's Times Square.

Latif Mehsud, a leader of the Tehrik-e-Taliban Pakistain, or TTP, was captured by U.S. forces in a military operation, Marie Harf, deputy spokeswoman for the U.S. State Department, said in Washington.

"Mehsud is a senior commander in TTP, and served as a trusted confident of the group's leader, Hakimullah Mehsud," Harf said. "TTP

grabbed credit

, as folks probably know, for the attempted bombing of Times Square in 2010 and has vowed to attack the U.S. homeland again. TPP is also responsible for attacking our diplomats in Pakistain and attacks that have killed countless Pak civilians."

The news surfaced as U.S. Secretary of State John F. I was in Vietnam, you know Kerry
Former Senator-for-Life from Massachussetts, self-defined war hero, speaker of French, owner of a lucky hat, conqueror of Cambodia, and current Secretary of State...
was in Kabul trying to negotiate the terms of a U.S.-Afghan security agreement that would govern the activities of American forces in Afghanistan after the NATO


...the North Atlantic Treaty Organization. A single organization with differing goals, equipment, language, doctrine, and organization....


-led combat mission ends at the close of next year.

Harf said she did not have any details of how, when or where Mehsud was captured.

Arsallah Jamal, governor of

Pashtun-infested Logar

province in eastern Afghanistan, said Mehsud was captured a week ago as he was driving along a main highway in Mohammad Agha district. The road links the province with the Afghan capital, Kabul. Jamal said Mehsud was in a car with two or three other men when the U.S. military tossed in the clink
Maw! They're comin' to get me, Maw!
him.

The Pak Taliban confirmed the capture but claimed Mehsud was seized Oct. 5 by the Afghan army at the Ghulam Khan border crossing in the eastern province of Khost


...which coincidentally borders North Wazoo and Kurram Agency...


He was returning from a meeting to discuss swapping Afghan prisoners for money, said Pak

Taliban capo

s and intelligence officials, speaking on condition of anonymity
... for fear of being murdered...
because they were not authorized to speak with the media.

The Pak intelligence officials said American forces seized Mehsud while he was with the Afghan army, and that they no longer know where he is.

Mehsud, believed to be around 30 years old, once served as Hakimullah Mehsud's driver but eventually became a trusted deputy. The two are not related. Mehsud is a common name in the region.

The U.S. military in Kabul referred all questions to the Defense Department in Washington. A Pentagon spokeswoman, Navy Cmdr. Elissa Smith, said the Pentagon had no comment on the report.

A U.S. defense official said Mehsud was being lawfully held by U.S. military forces in Afghanistan. A senior U.S. official said the arrest did not please

Afghanistan's Caped President

Hamid Maybe I'll join the Taliban Karzai
... A former Baltimore restaurateur, now 12th and current President of Afghanistan, displacing the legitimate president Rabbani in December 2004. He was installed as the dominant political figure after the removal of the Taliban regime in late 2001 in a vain attempt to put a Pashtun face on the successor state to the Taliban. After the 2004 presidential election, he was declared president regardless of what the actual vote count was. He won a second, even more dubious, five-year-term after the 2009 presidential election. His grip on reality has been slipping steadily since around 2007, probably from heavy drug use...
, who apparently saw it as a violation of Afghan

illusory sovereignty

. Both officials spoke on condition of anonymity because they were not authorized to speak about the issue with the media.

There was no immediate comment from Karzai's office on the report.

The detention may have contributed to a series of emotional outbursts this week by Karzai, who alleged that the U.S. and NATO have inflicted suffering on the Afghan people and repeatedly have violated its

illusory sovereignty

.

There were reports that talks over the past two weeks on a bilateral security agreement were delayed because of the incident. American and Afghan officials have been meeting in recent days to negotiate the final details of the deal.
Posted by: Fred || 10/12/2013 00:00 || Comments || Link || E-Mail|| [10800 views] Top|| File under: TTP
Africa Horn
Bashir's relatives protest for free expression in Sudan
[Al Ahram] Two relatives of Sudanese President Omar Al-Bashir led an anti-government protest on Friday calling for freedom of expression and a transitional administration, an AFP

news hound

said.

Al-Tayeb Mustafa, Bashir's uncle, and Amien Banani who is related to Bashir's family by marriage, joined about 150 other people in the rally at the gates of a central Khartoum mosque.

"We want freedom of expression... and freedom of peaceful demonstration," said a memorandum to the president read out by Banani, a former minister in Bashir's government.

Banani now heads a small faction of the opposition Justice Party.

Mustafa is chief of the

bad boy

Just Peace Forum party and runs Al-Intibaha, Sudan's most popular newspaper.

After the newspaper criticised a government decision to slash fuel subsidies, state security agents in late September ordered Al-Intibaha to stop publishing.

Posted by: Fred || 10/12/2013 00:00 || Comments || Link || E-Mail|| [10793 views] Top|| File under: Arab Spring
Africa North
One protester killed at Egypt's Rabaa Al-Adawiya
[Al Ahram] One protester was reportedly killed after security forces shot at a pro-Morsi march near Nasr City's Rabaa Al-Adawiya.

19-year-old Belal Ali Saber was killed as a protest in support of ousted president Mohammed Morsi
...the former president of Egypt. A proponent of the One Man, One Vote, One Time principle, Morsi won election after the deposal of Hosni Mubarak and jumped to the conclusion it was his turn to be dictator...
approached Rabaa Al-Adawiya, where security forces have been stationed to prevent attempts at establishing a new sit-in.

On 14 August, security forces violently dispersed the two main pro-Morsi sit-ins in Cairo's Rabaa Al-Adawiya mosque and Giza's Nahda Square, leaving hundreds dead.

On Friday, pro-Morsi protesters

erupted into the streets

, marking 100 days since Morsi's ouster.

Six protesters were tossed in the clink
Drop the gat, Rocky, or you're a dead 'un!
in Cairo on Friday, in addition to another nine others in Alexandria and Menoufia.
On Sunday, the fortieth anniversary of Egypt's 1973 war with Israel, over 50 protesters were killed as

festivities

erupted between Morsi supporters and security forces backed by Morsi opponents.

Posted by: Fred || 10/12/2013 00:00 || Comments || Link || E-Mail|| [10793 views] Top|| File under: Arab Spring
Nine injured in Kafr El-Sheikh clashes
[Al Ahram] Nine have been injured in

festivities

between supporters of ousted president Mohammed Mosi and opponents in Kafr El-Sheikh's Kafr Magar village reported Al-Ahram Arabic news website. Clashes erupted on Friday during a pro-Morsi march. Many protesters also chanted against the army. Injuries reported were mainly due to rock throwing between both camps.

Posted by: Fred || 10/12/2013 00:00 || Comments || Link || E-Mail|| [10793 views] Top|| File under: Arab Spring
Egypt Islamists Rally after Calling Off Tahrir Demo
[An Nahar] Around 2,000 Islamists rallied in Cairo Friday after organizers backtracked from marching on Tahrir Square, avoiding a repeat of last week's

festivities

with police that killed dozens of people.

The Islamist Anti-Coup Alliance urged its supporters to stay away from the iconic square during the protests to avoid more bloodshed after a week in which nearly 80 Egyptians were killed, many of them in the capital.

The interior ministry warned the Islamists that it will "confront any attempts to break the legitimacy" of the interim government.

Some 2,000 supporters of deposed president Mohammed Morsi
...the former president of Egypt. A proponent of the One Man, One Vote, One Time principle, Morsi won election after the deposal of Hosni Mubarak and jumped to the conclusion it was his turn to be dictator...
rallied outside a presidential palace, carrying posters of the bearded leader now tossed in the clink
Into the paddy wagon wit' yez!
by the military after it removed him on July 3.

In the coastal city of Alexandria, police fired tear gas to disperse Islamists when they clashed with civilian opponents, a security official said.

An interior ministry statement said most of the "limited" marches passed off without incident.

But in Sinai, where Islamist

Death Eaters

are waging an insurgency against security forces, at least nine soldiers were

maimed

when improvised bombs targeted their vehicles in the border town of Rafah, a security official said.

The Anti-Coup Alliance, which rejects Egypt's military-installed government, had called on protesters in a last-minute statement to avoid marching on Tahrir Square.

The "coup regime is shedding blood without any respect to law or values adopted by our great people" said the coalition, spearheaded by Morsi's

Moslem Brüderbund

movement.

"So the alliance is calling for marchers to avoid places of bloodshed, be it Tahrir or other squares," said a statement from the group which demands Morsi's reinstatement.

Posted by: Fred || 10/12/2013 00:00 || Comments || Link || E-Mail|| [10794 views] Top|| File under: Arab Spring
6 Blasts Target Egypt Military Vehicles in Sinai, 6 Hurt
[An Nahar] At least seven Egyptian soldiers were

maimed

when improvised bombs targeted their armored vehicles in the Sinai border town of Rafah on Friday, a security official said.

The

kaboom

s occurred during a military operation in the town bordering the Paleostinian

Gazoo

Strip, witnesses said.

The military regularly conducts operations in Rafah to destroy smuggling tunnels to

Gazoo

, amid a wider campaign to quell a

bad boy

Islamist insurgency in the northern Sinai peninsula.

The attack came a day after a

jacket wallah

killed four soldiers when he rammed his bomb-laden car into a checkpoint near the northern Sinai town of El-Arish.

Attacks on the army and police have increased since the army's July 3 ouster of Islamist president Mohammed Morsi
...the former president of Egypt. A proponent of the One Man, One Vote, One Time principle, Morsi won election after the deposal of Hosni Mubarak and jumped to the conclusion it was his turn to be dictator...
and a subsequent crackdown on his supporters and members of his

Moslem Brüderbund

.

Militants have launched a series of brazen attacks this week, after at least 57 people were killed in

festivities

between security forces and Morsi supporters on Sunday, most of them in Cairo.

On Monday, three people were killed and around 50

maimed

when a

boom-mobile

went kaboom! outside a security building in Al-Tur, the capital of South Sinai.

In the Suez Canal city of Ismailiya,

gunnies

killed six soldiers in an attack on an army patrol.

And in Cairo, unknown assailants fired rocket-propelled grenades at communication satellite dishes, damaging one.

Morsi, who ruled as Egypt's first democratically elected president for just one year, was

tossed

by the military in July after massive street protests against him.

Since then, the army-installed authorities have launched a massive crackdown on Morsi supporters.

Hundreds were killed when security forces dispersed pro-Morsi protest camps in August, and at least 2,000

Moslem Brüderbund

members are behind bars.

The United States on Wednesday suspended deliveries of major military hardware and cash assistance to Egypt to signal deep concern over the mounting bloodshed and lack of a democratic transition.

But Washington will keep up assistance "to help secure Egypt's borders" and bolster "counterterrorism and proliferation, and ensure security in the Sinai," State Department spokeswoman Jen Psaki said.

Posted by: Fred || 10/12/2013 00:00 || Comments || Link || E-Mail|| [10793 views] Top|| File under: al-Qaeda in Sinai Peninsula
Car bomb at Swedish consulate in Libya, no casualties reported
[Al Ahram] A

boom-mobile

went kaboom! outside the Swedish consulate in the restive Libyan city of Benghazi Friday, seriously damaging the building but causing no casualties, a security official said.

"A powerful

kaboom

in front of the Swedish consulate caused serious damage to it and neighbouring buildings but no casualties," Colonel Abdullah Zaidi said.

The incident highlights the lawlessness in Libya since the 2011 uprising that ousted dictator Moamer Qadaffy, and comes just a day after former rebels took Prime Minister Ali Zeidan hostage in Tripoli


...a confusing city, one end of which is located in Lebanon and the other end of which is the capital of Libya. Its chief distinction is being mentioned in the Marine Hymn...


and held him for several hours.

The Swedish mission is one of the few remaining diplomatic offices remaining in Benghazi, which was the cradle of uprising and frequently sees attacks on security personnel and institutions.

The consulate is in the Al-Fouihet district of the eastern city, not far from the Egyptian consulate which was bombed in August.

The worst attack was in September 2012, when

gunnies

assaulted the US consulate, killing ambassador Chris Stevens and three other Americans.

Such attacks are routinely blamed on Islamists, but have never been claimed.

Neither has any group yet said it was behind the attack on the Swedish consulate.
Posted by: Fred || 10/12/2013 00:00 || Comments || Link || E-Mail|| [10793 views] Top|| File under: Arab Spring
Africa Subsaharan
Tanzania Raid Nets 11 With al-Shabaab Links
[Shabelle] A raid in Tanzania has netted 11 suspects police say are linked to al-Shabaab



... Somalia's version of the Taliban, functioning as an arm of al-Qaeda...


, the al Qaeda affiliate, in a sign of how security forces in East Africa are working to penetrate terror networks following a four-day siege on a Kenyan shopping mall.

The suspects, who were enjugged
Please don't kill me!
in Tanzania on Monday in the southern Mtwara region, carried DVDs loaded with al-Shabaab training manuals, along with assault rifles. They were also undergoing sniper drills, said Tanzania regional police commander Stephen Zelothe.

The police said they believe the arrested men were planning attacks on Chinese construction workers, who are involved in building a China-funded natural-gas pipeline from the coastal region to Tanzania's port city of Dar es Salaam. The builder of the pipeline, Tanzania Petroleum Development Corp., couldn't immediately be reached for comment.

Police said the men belong to a separatist movement called Uamsho, which is fighting for independence from Tanzania for its largely

Mohammedan

archipelago. But the al-Shabaab training manuals, the police added, provide the first substantive link between the separatist movement and the Somali

bad turban

group blamed for the attack on Nairobi's Westgate mall that killed more than 60 people.

"We have enough reasons to believe that they were planning a terror attack on unarmed civilians," said Mr. Zelothe.

Others cast doubt on those allegations.

Yona Maro, a Tanzanian activist with a group known as Wanabidi that monitors the mining industry, said police have been overly jittery because of protests around the pipeline from residents unhappy that they may not get a fair share of the natural-gas revenue.

"They (police) are all over the place and will arrest anybody," he said.

Meanwhile,


...back at the the conspirators' cleverly concealed hideout Montefiore's foot was still stuck in the tree roots and the hound had completely soaked his uniform with slobber...


a

holy man

with Uamsho said the suspects were involved in the selling of DVDs on radical Islam, but denied the group was linked to al-Shabaab.

The raid reflects heightened tensions rippling across the region in the wake of the Westgate attack.

In Uganda, the site of a massive al-Shabaab attack in 2010, police have increased security across the country and issued several terror alerts since the Westgate attack. The country's police inspector general, Kale Kayihura, said on Monday that Uganda remains "high on the list of targets" of al-Shabaab. Last week, police published a picture of a man they said was Andreas Martin Mueller, a German man also known as Ahmed Khaled who they said is an al-Shabaab fighter. The police said they believed Mr. Khaled had sneaked into Uganda on Oct. 1 to plan an attack.
Posted by: Fred || 10/12/2013 00:00 || Comments || Link || E-Mail|| [10799 views] Top|| File under: al-Shabaab
Arabia
Suicide Bomber Targets Yemen Southern Separatists
[An Nahar] A

jacket wallah

gravely

maimed

three members of the separatist Southern Movement in an attack in the southern Yemeni province of Lahij on Friday, the group and a local official said.

The bomber detonated an explosives belt as an activists' cars headed for the port of Aden for a demonstration on Saturday marking the independence of the former South Yemen.

The bomber was killed "and three members of the Southern Movement were gravely

maimed

and evacuated towards Aden to be hospitalized", a Southern Movement source said.

A local official confirmed to Agence

La Belle France

Presse that three people had been seriously

maimed

in the attack, for which there was no immediate claim of responsibility.

The southern question has been a major stumbling-block in a Yemeni national dialogue launched in March, with hardline factions of the Southern Movement demanding secession and boycotting the talks.

Secessionists have called for a major rally to be held in Aden on Saturday in support of their demands.

Elsewhere in Yemen, an army colonel was

rubbed out

by two

gunnies

riding a

cycle of violence

in the eastern Hadramout


...the formerly independent Qu'aiti state and sultanate, annexed by Communist South Yemen in 1968, encompassing a region along the Gulf of Aden, extending eastwards to the borders of the Dhofar region of Oman. The people are called Hadhramis and speak Hadhrami Arabic. The city Tarimis is estimated to contain the highest concentration of descendants of the Prophet Muhammad (PTUI) anywhere in the world, approximately seven in every square yard...


province, where al-Qaeda in the Arabian Peninsula is active, a security source told AFP.
Posted by: Fred || 10/12/2013 00:00 || Comments || Link || E-Mail|| [10793 views] Top|| File under: al-Qaeda in Arabia
Caucasus/Russia/Central Asia
Kazakhstan sentences nine men on terror charges
A court in Kazakhstan's western city of Atyrau has sentenced nine men to prison terms of between six and 23 years for their involvement in terrorist activities. The convicted men range from 17 to 33 years old.

They were found guilty on October 10 of being members of a group propagating the Salafism which is banned in Kazakhstan. They were also found guilty of inciting terrorism and the creation of a terrorist group.

Atyrau and other parts of western Kazakhstan have made headlines in recent months following security operations targeting Islamic extremists and terrorists. Last fall, security forces and police killed nine suspected terrorists militants in two separate operations in Atyrau and the nearby town of Kulsary.
Posted by: ryuge || 10/12/2013 00:00 || Comments || Link || E-Mail|| [10793 views] Top|| File under:
India-Pakistan
Car suicide bomb kills two soldiers in South Waziristan
[Dawn] A

jacket wallah

Friday drove a car filled with explosives into a military convoy, killing at least two soldiers in a restive northwestern Pak tribal area bordering Afghanistan, officials said.

The bomber crashed his white Toyota Corolla into a vehicle travelling in a military convoy in Wana, the main town in the South Wasiristan tribal district, a stronghold of Pak Talibs.

"At least two security forces personnel have embraced martyrdom and two others were

maimed

," a

security bigshot

told AFP.

Local intelligence officials confirmed the attack and casualties.
Posted by: Fred || 10/12/2013 00:00 || Comments || Link || E-Mail|| [10794 views] Top|| File under: TTP
Three security men hurt in Peshawar blast
[Dawn] Three personal of Levies Force

were maimed

in a roadside blast here on Thursday.

An official of Peshtakhara

cop shoppe

said that the Levies men were going to the office of Khyber Agency
political agent in Beautiful Downtown Peshawar


...capital of Khyber Pakhtunkhwa (formerly known as the North-West Frontier Province), administrative and economic hub for the Federally Administered Tribal Areas of Pakistan. Peshawar is situated near the eastern end of the Khyber Pass, convenient to the Pak-Afghan border. Peshawar has evolved into one of Pakistan's most ethnically and linguistically diverse cities, which means lots of gunfire.


when their vehicle was targeted with an improvised

bomb

.

He said that three Levies personnel identified as Sameer Khan, Khan Aslam and Sher Hassan received injuries in the blast. The injured

coppers

were rushed to Khyber Teaching Hospital. One of them got multiple injuries, however, they were

in stable, pH balanced condition

.

The official said that the

bomb

weighed about two kilograms that

exploded

through a remoter control. Police cordoned off the area to conduct a search operation against suspected people, he added.

The official said that the Levies personnel were on duty to guard police vaccinators in parts of Khyber Agency. They were returning from the tribal region when their vehicle was targeted, he added.

"They were going to Khyber House (the office of political agent in Peshawar) to report to the relevant officials," he said.

In Lakki Marwat, police foiled a sabotage bid by defusing two rockets near Lucky Cement Factory in Darra Pezu town on Thursday.

An official said that police and security forces were sent to the area when they were informed that two rockets were planted in Sheikh Badin Mountains to target Lucky Cement Factory.

He said that the rockets were defused with the help of bomb disposal unit. He said that the three feet long and 19 kilograms heavy rockets were planted to target the factory.

The official said that a search operation was launched in the area but there were no reports about any arrest till filing of this report.

It is pertinent to mention here that the cement factory was attacked several times in the recent past.

Posted by: Fred || 10/12/2013 00:00 || Comments || Link || E-Mail|| [10793 views] Top|| File under: TTP
Israel-Palestine-Jordan
Security forces arrest 5 Palestinians in murder of Israeli in West Bank
Security forces on Friday arrested five Palestinians suspected of involvement in the killing overnight of an Israeli man in the northern Jordan Valley region.

The Shin Bet (Israel Security Agency) was holding the suspects for questioning, the IDF confirmed.

In a tragic coincidence, IDF reserve colonel Shariyah Ofer was killed forty years to the day of his brother's death, Army Radio reported.

Combat pilot Yitzhak Ofer was killed on October 11, 1973 when his aircraft was shot down over the Golan Heights during the Yom Kippur War.

Posted by: g(r)omgoru || 10/12/2013 05:13 || Comments || Link || E-Mail|| [10795 views] Top|| File under:
Southeast Asia
Bomb injures two rangers in southern Thailand
[Bangkok Post] Two paramilitary rangers were wounded by a roadside bomb in Narathiwat province on Friday morning.

Pol Lt Chayut Kaeawnui said a bomb went off when a team of nine paramilitary rangers were patroling a local road about 200 meters from their base. One of the rangers lost part of his right foot to the blast. Police said a group of terrorists insurgents hiding behind roadside trees detonated the bomb by cell phone.
Posted by: ryuge || 10/12/2013 00:00 || Comments || Link || E-Mail|| [10794 views] Top|| File under: Thai Insurgency
Syria-Lebanon-Iran
Rights group charges Syrian rebels with war crimes
[USATODAY] Syrian villagers described watching rebels advance on their homes, as mortars thudded around them. By the end of the August attack, 190 civilians had been killed, including children, the elderly and the handicapped, a human rights


One man's rights are another man's existential threat.


group said Friday in its most detailed account of alleged war crimes committed by those fighting the Damascus regime.

Human Rights Watch


... dedicated to bitching about human rights violations around the world...


said the offensive against 14 pro-regime villages in the province of Latakia was planned and led by five Islamic

krazed killer

groups, including two linked to al-Qaeda. Other rebel groups, including those belonging to the Free Syrian Army, a Western-backed alliance, participated in the campaign, but there is no evidence linking them to war crimes, the 105-page report said.

The new allegations are bound to heighten Western unease about those trying to topple Syrian
Hereditary President-for-Life Bashir Pencilneck al-Assad


Lord of the Baath...


and about who would take over if they were to succeed.

"It creates justifiable alarm that the opposition has been infiltrated and undermined by radicals," said David L. Phillips, a former U.S. State Department adviser on the Middle East.

The Free Syrian Army distanced itself from the five groups identified by HRW as the main perpetrators, saying it is not cooperating with

krazed killer

s. "Anyone who commits such crimes will not belong to the revolution anymore," said

front man

Louay Mikdad.

Human rights groups have said both sides in the civil war, now in its third year, have violated the rules of war, but U.N.

Sherlocks

have said the scale and intensity of rebel abuses hasn't reached that of the regime.

The new allegations come at a time when the regime appears to be regaining some international legitimacy because of its seeming cooperation with a program to destroy Syria's chemical weapons stockpile by mid-2014.

Human Rights Watch researcher Lama Fakih said rebel abuses in the Aug. 4-18 Latakia offensive are the "most egregious and widespread" violations by opposition fighters her group has documented in Syria.

"They certainly amount to war crimes" and may even rise to the level of crimes against humanity, said Fakih, who visited the area a month after the attack, with regime permission.

The offensive targeted villages that are home to Alawites, or followers of an offshoot of Shiite Islam who form the backbone of Assad's regime. Alawites are considered heretics by Sunni

Mohammedan

gunnies

among the rebels.

The rebels launched their attacks Aug. 4 at dawn, quickly seizing three regime military posts, Human Rights Watch said. Once those posts fell, no pro-government troops were left in the area and the rebels overran the villages, according to the report.

"Witnesses described waking up to the sound of fighters coming into their villages, the sound of mortar and gunfire, and they frantically tried to leave," said Fakih, who interviewed more than three dozen villagers, medical staff and officials from both sides.

Some couldn't run fast enough, witnesses said.

One man from a hamlet near the village of Blouta told Human Rights Watch he escaped with his mother, while black-clad rebels were shooting at them from two directions.

The man said he left his elderly father and 80-year-old blind aunt behind because of their disabilities. After regime forces retook the area, he said he returned home and found his father had been killed in his bed, and his aunt, Nassiba, in her room.

Another man, Hassan Shebli from the village of Barouda, said he fled without his wife, who was unable to walk without crutches, and without their paralyzed 23-year-old son.

When Shebli returned days later, he found his wife and son buried near the house and bullet holes and blood splattered in the bedroom, the New York-based group said.

Human Rights Watch said it compiled a list of 190 civilians killed in the offensive, and that at least 67 of them were killed at close range or while trying to flee. There are signs that most of the others were also killed intentionally or indiscriminately, but more investigation is needed, the group said.
Posted by: Fred || 10/12/2013 00:00 || Comments || Link || E-Mail|| [10794 views] Top|| File under: Islamic State of Iraq & the Levant
Man Allegedly behind Dahieh Blasts Killed in Syria Border 'Ambush'
[An Nahar] The man allegedly behind the blasts that rocked the southern suburbs of Beirut in August was killed in Syria, the state-run National News Agency reported on Friday.

"Omar al-Atrash was killed in an armed ambush in the Naamat region in the Bekaa town of Arsal on the Lebanese-Syrian border," the NNA said.

It added: "Al-Atrash was killed along with Samer al-Hujeiri and their companion."

"A delegation from Arsal rushed to the site to recover the bodies and lay them to rest."

Al-Jadeed television, meanwhile, said al-Atrash was killed in a rocket attack targeting his group in Syria.

But MTV said the men were killed when their car, that was booby-trapped, detonated.

"Their bodies were found on the al-Zamarani road that connects Arsal to Ras Baalbek," MTV added.

"Tension was felt in Arsal when the news about their death broke out."

However,


you can observe a lot just by watching...


radio Voice of

Leb

(100.5) noted that the

runaway

s were killed on Thursday.

Al-Manar television revealed last month several clues in the investigation of Beirut's Dahieh bombings on August 15.

Al-Manar said that the car used in the

kaboom

got in the hands of al-Atrash shortly before the blast, noting also that the vehicle underwent several transformations under the

runaway

's supervision.

The deadly

kaboom

killed at least 22 people and

maimed

325 others in Beirut's Rweiss neighborhood.

Al-Atrash, who hails from Arsal, is allegedly involved in several other attacks in various Lebanese regions.

On august 16, caretaker Defense Minister Fayez Ghosn revealed that "the Intelligence Directorate placed in durance vile
Don't shoot, coppers! I'm comin' out!
Hasan Hussein Rayed on July 27, 2013 and he confessed to executing some terrorist operations and preparing booby-trapped cars in collaboration with Omar Ahmed al-Atrash and other culprits."

"On May 28, 2013, Rayed participated together with Omar Ahmed al-Atrash and others in the killing of several troops on a Lebanese army checkpoint in the Wadi Hmayd area" in Arsal's outskirts, Ghosn said.

He added that Rayed was also involved in the Wadi Rafeq ambush that left four young men dead on June 16 and that Omar and Sami al-Atrash and four Syrians took part in the attack.

Rayed also told his interrogators that the Omar and Sami al-Atrash, along with others, were involved in preparing several booby-trapped cars with the aim of staging attacks in Beirut's southern suburbs and other Lebanese areas, and that Omar al-Atrash is "the

criminal mastermind

of this group."

Posted by: Fred || 10/12/2013 00:00 || Comments || Link || E-Mail|| [10797 views] Top|| File under: Govt of Syria
Army Intervenes as Arrest of Jabal Mohsen Man Sparks Clashes with Bab al-Tabbaneh
[An Nahar] An army soldier was

maimed

on Friday as sniper gunfire erupted in Tripoli


...a confusing city, one end of which is located in Lebanon and the other end of which is the capital of Libya. Its chief distinction is being mentioned in the Marine Hymn...


's Bab al-Tabbaneh, Jabal Mohsen and Syria Street, state-run National News Agency reported.

"Gunshots were heard between Bab al-Tabbaneh and Jabal Mohsen and sniper activity is taking place around Syria Street," NNA said.

"The army deployed heavily on the longstanding fighting frontiers and is responding to the sources of gunfire firmly and heavily," the agency added.

Meanwhile,


...back at the pie fight, Bella opened her mouth at precisely the wrong moment...


al-Jadeed television said an elderly man who was in a public bus was injured at the al-Bazar frontier.

It also said that the army diverted traffic to safer routes after sniper gunshots targeted the Abu Ali roundabout.

Earlier, al-Jadeed said tension surged on the al-Bazar and al-Mallouleh frontiers after a man from Jabal Mohsen was tossed in the slammer
Maw! They're comin' to get me, Maw!
by security forces.

It later identified the man as Arab Democratic Party official al-Nawwaseh, saying he was arrested by the Internal Security Forces Intelligence Bureau.

Later on Friday, NNA said the army closed the Tripoli-Akkar international highway after the renewal of sniper activity in the area, as al-Jadeed said a young man identified as S. M. was

maimed

by sniper fire in the al-Baqqar area.

"The sounds of

kaboom

s were heard in the area of Bab al-Tabbaneh and Jabal Mohsen, specifically in the vicinity of the al-Mallouleh roundabout, and they could have resulted from the

kaboom

of a rocket-propelled grenade (RPG)," NNA added.

A few hours later, LBCI said the army largely restored calm in the unrest zone, but noted that gunshots were still being heard.

A military source told LBCI: "We fired at the two fighting parties in Tripoli, who shot back and hurled hand grenades at our armored personnel carriers, but no soldiers have been hurt."

Quoting the Arab Democratic Party, the main political and

gang

in Jabal Mohsen, LBCI said "the unrest erupted after an Intelligence Bureau unit arrested a young man from Jabal Mohsen called Youssef Diab, which prompted residents to protest and fire shots in the air, the thing that provoked Bab al-Tabbaneh's residents and led to

festivities

."

"The arrest of the young man in Jabal Mohsen is an attempt to eliminate the Alawite sect and it will not go unnoticed and we demand that the detainee be handed over to the army," LBCI quoted the party's leader Rifaat Eid as saying.

Meanwhile,


...back at the revival hall, Buford bit the snake and Eloise began speaking in tongues...


Tripoli MP Mohammed Kabbara, a member of al-Mustaqbal


... the Future Movement, political party led by Saad Hariri...


bloc, urged "our people in Bab al-Tabbaneh to leave things to the army and not to be dragged into a strife that 'the Assad barracks' in Jabal Mohsen is trying to ignite."

Posted by: Fred || 10/12/2013 00:00 || Comments || Link || E-Mail|| [10797 views] Top|| File under:
Who's in the News
26
[untagged]
7
Arab Spring
5
TTP
3
Govt of Pakistan
2
Commies
2
al-Shabaab
2
Govt of Syria
2
Thai Insurgency
2
Islamic State of Iraq & the Levant
1
Palestinian Authority
1
al-Qaeda in Sinai Peninsula
1
Narcos
1
al-Qaeda
1
Hezbollah
1
al-Qaeda in Arabia
Bookmark
E-Mail Me
The Classics
The O Club
Rantburg Store
The Bloids
The Never-ending Story
Thugburg
Gulf War I
The Way We Were
Bio
Merry-Go-Blog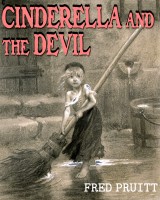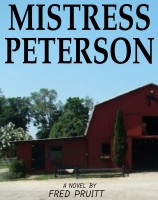 On Sale now!


A multi-volume chronology and reference guide set detailing three years of the Mexican Drug War between 2010 and 2012.

Rantburg.com and borderlandbeat.com correspondent and author Chris Covert presents his first non-fiction work detailing the drug and gang related violence in Mexico.

Chris gives us Mexican press dispatches of drug and gang war violence over three years, presented in a multi volume set intended to chronicle the death, violence and mayhem which has dominated Mexico for six years.
Click here for more information


Meet the Mods
In no particular order...


Steve White
Seafarious
tu3031
badanov
sherry
ryuge
GolfBravoUSMC
Bright Pebbles
trailing wife
Gloria
Fred
Besoeker
Glenmore
Frank G
3dc
Skidmark



Better than the average link...



Rantburg was assembled from recycled algorithms in the United States of America. No trees were destroyed in the production of this weblog. We did hurt some, though. Sorry.
100.24.118.144

Help keep the Burg running! Paypal: