Afghanistan
Afghanistan: Suicide bomber kills 4 people, wounds 7
A suicide bomber blew himself up next to a police patrol in southwestern Afghanistan Monday, killing four other people including two policemen, an official said. The bomber attacked the patrol in Khash Rod district in Nimroz province, wounding three officers and four civilians, said provincial governor Ghulam Dastagir. The bomber also died in the blast, Dastagir said.

This article starring:
Ghulam Dastagir
Posted by: Fred || 12/04/2007 00:00 || Comments || Link || E-Mail|| [6459 views] Top|| File under: Taliban
Africa Horn
Teddy Bear Terrorist Goes Home!
The storm in a teacup episode created by the Sudan government over an issue that was much ado about nothing finally concluded with a gracious pardon by the government and releasing Ms. Gillian Gibbon from jail. The Sudanese got their "riots" from "angry mobs who felt insulted" and Ms. Gibbon was spared the six months in jail and forty lashes that could be inflicted on those who "insult the Muslim religion." This writer believes the entire episode was fabricated by the Sudan government in order to deflect world opinion away from its horrendous policies in Darfur which are leading to the death of thousands. The entire episode was akin to a Kabuki dance in which everyone played their role, an "angry mob," expressions of concern from noted "religious figures," cries about insulting the Prophet Muhammad, and then serenity when Ms. Gibbon was released with a pardon.
Posted by: Fred || 12/04/2007 00:00 || Comments || Link || E-Mail|| [6463 views] Top|| File under: Govt of Sudan
India-Pakistan
Six killed in Balochistan madrassa blast
Six teenagers were killed and four injured when a powerful bomb blast ripped through a madrassa here in district Qila Saifullah on Monday, police said. The bomb exploded early on Monday morning inside one of the four rooms of Maulvi Bakhtiar's Yar Mohammad Madrassa.


I think that's short for "Yar! Dirka dirka Mohammad jihad madrassa!"

Six students were killed instantly while at least four sustained serious injuries. Police in Qila Saifullah told Daily Times that the dead were teenagers. Eyewitnesses said an Afghan national, Abdul Khaliq, arrived at the madrassa the night before the blast, and smuggled a bomb into the compound in his bag. After spending the night, the suspect abandoned his luggage and fled early the next morning.

When some students tried to check the bag Khaliq left behind, it exploded. The dead children have been identified as Hafiz Abdul Aziz, Rafiullah, Abdul Malik, Abdul Rauf, Mohammad Asif and Abdul Jabbar. The injured include Mohammad Musa, Mohammad Omar, Khairullah and Mohammad Alam. Around fifty children are enrolled in the madrassa. Provincial police official Mohammad Asif told Reuters that the madrassa's principal has been taken into custody for interrogation.

This article starring:
ABDUL KHALIQ
Taliban
HAFIZ ABDUL AZIZ
Taliban
MAULVI BAKHTIAR
Taliban
Provincial police official Mohammad Asif
Posted by: Fred || 12/04/2007 00:00 || Comments || Link || E-Mail|| [6467 views] Top|| File under: Taliban
Troops destroy militants' fuel and ammunition depot in Swat Valley
MINGORA: The army destroyed a petrol and ammunitions depot used by militants in Swat with heavy artillery fire from helicopter gunships, an army spokesman told reporters on Monday. Fuel supply to militants has been suspended after the destruction of a key petrol station in the Kooz Shor area of Matta tehsil, said Amjad Iqbal, the head of the Swat Media Centre.

Army control: Security forces seized sophisticated weapons and explosives from a house in the Nangolai area of Kabal tehsil, said Iqbal. Troops have taken control of the area between Kanjoo and Baryam Chowk of Swat, he added. He said troops had set up check posts at Pir Kalay and Barymam Chowk — areas previously controlled by militants.

Meanwhile, as residents continued to return to their homes in Kabal tehsil, hundreds abandoned their houses in Shor, Sambat Kharerai and other areas of Matta after heavy artillery fire on Taliban positions, residents said. The local administration has relaxed the curfew from 7 to 5pm in Mingora and from noon till 5pm in other troubled areas of the district.
Posted by: Fred || 12/04/2007 00:00 || Comments || Link || E-Mail|| [6463 views] Top|| File under: TNSM
FC seizes arms near Mingora Airport
The FC has seized a huge quantity of arms in Swat in two separate raids on Monday, officials said. They said FC raided a girls' school at Mingalai and a shop near the Mingora Airport on a tip-off and seized two suicide vests, six rocket launchers, 250 rocket shells, four drums of IEDs, 50 anti-personnel mines, one car, dozens of Kalashnikovs and bullets. They said the places were used by militants as arms depots, adding that militants could have used the seized car in attack on the security forces.
Posted by: Fred || 12/04/2007 00:00 || Comments || Link || E-Mail|| [6463 views] Top|| File under: TNSM
Artillery shells hit Miranshah houses
A civilian lost his life in an exchange of fire and artillery shells between security forces and armed men near Miranshah on Monday. The civilian was killed when some artillery shells fired from an unknown location hit some houses near Miranshah. Meanwhile, the security forces opened fire on a suspected vehicle on Miranshah-Bannu road, leaving a person injured.
Posted by: Fred || 12/04/2007 00:00 || Comments || Link || E-Mail|| [6461 views] Top|| File under: Taliban
Video shop blown up in Mardan
MARDAN: Unidentified militants blew up a video shop situated on the Mardan-Malakand road. However, no loss of life was reported. The explosion damaged the windowpanes and shutter of the shop, situated at Mangal Bagh Chowk. Earlier, unidentified men distributed pamphlets in residential areas of Mardan warning people to halt 'un-Islamic' businesses, or face consequences.
Posted by: Fred || 12/04/2007 00:00 || Comments || Link || E-Mail|| [6462 views] Top|| File under: TNSM
Mardan police 'protecting' army
The Frontier police have been deployed at the entry and exit gates of the Punjab Regiment Centre in Mardan to protect army personnel, as a military operation against militants is underway in Swat, Daily Times learnt on Monday. "Police have been deployed at the Punjab Regiment Centre's gates to avoid any terrorist activity," a police guard told Daily Times on condition of anonymity. "We have been here since last week to protect the military," he added.

The removal of army personnel and the deployment of police at the military centre have raised fears among the people of Mardan about any potential terrorist activity. "The police deployment at the military centre is of concern for everyone. I have never seen police guarding the army — the defenders of the country. Police are supposed to curb crimes and protect people, but they are guarding the army," Muhammad Saeed, nazim of the Shamuzai union council, Mardan, said.

On November 23, a bomb explosion at a CDs market near the Punjab Regimental Centre destroyed six shops, but no casualties were reported. The army had already closed all roads used by the military and private vehicles passing through the centre following the Dargai suicide blast that killed 42 army recruits and injured several others on November 9, 2006. Earlier, light vehicles and pedestrians had been allowed to travel through the regiment centre, as it was a shortcut to several areas of the city.

The army has not only banned the entry of civilians to military mosques at the centre, but it has also restrained army personnel's visitors from visiting various military centres in the province. The Pakistan Army is currently undertaking a major operation in Swat against militants led by rebel cleric Maulana Fazlullah, who had been advocating jihad through his pirate FM radio station until it was recently shut down.

This article starring:
MAULANA FAZLULLAH
TNSM
Muhammad Saeed, nazim of the Shamuzai union council
Posted by: Fred || 12/04/2007 00:00 || Comments || Link || E-Mail|| [6460 views] Top|| File under: TNSM
Delhi put on terror alert
Terrorists may carry out attacks in Delhi in the next two weeks, according to intelligence agencies. This has prompted an alert in the national capital. The input provided by Intelligence Bureau to Delhi police two days ago hints at the possibility of terror strikes at market places or other crowded places by groups like Lashkar-e-Taiba and Harkat-ul Jihad-e-Islami. Vigil has been mounted at malls, railway stations, Metro and bus stands.
Posted by: Fred || 12/04/2007 00:00 || Comments || Link || E-Mail|| [6462 views] Top|| File under: Lashkar e-Taiba
Red Fort attack: SC stays Ashfaq`s death
The Supreme Court on Monday temporarily suspended the death sentence awarded to Lashkar-e-Taiba militant and Pakistani national Mohammed Arif alias Ashfaq for his role in the December 2000 terror attack on the Red Fort here. While staying the sentence on an appeal by the convict, a bench of Justice G.P. Mathur and Justice P. Sathsivam issued notices to the Delhi government and the city police, seeking their response.

On Sep 13, 2007 Delhi High Court had upheld Ashfaq`s death sentence, while acquitting six others convicted for the terror attack on Dec 22, 2000, which had resulted in the death of three army personnel deployed there. A division bench of the high court, comprising Justice R.S. Sodhi and Justice P.K. Bhasin, had acquitted the six others who were sentenced to different jail terms by a trial court in 2005. The trial court had awarded the death sentence to Ashfaq and life imprisonment to Nazir Ahmed Quasid and his son, Farooq Ahmed Quasid. The high court acquitted Nazir Ahmed, Farooq Ahmed, Ashfaq`s wife Rehmana Yusuf Farooqui, Matloob, Babar Mohsin and Sadaquat Ali in the case.

Ashfaq was sentenced under Section 121 of the Indian Penal Code (IPC) for waging war against the government and Section 302 for committing the murder of three army personnel. Upholding Ashfaq`s sentence, the high court had said: "Ashfaq was responsible for the attack, and the attack was the result of a well-planned conspiracy by him and some other militants."

This article starring:
BABAR MOHSIN
Lashkar-e-Taiba
FARUQ AHMED
Lashkar-e-Taiba
FARUQ AHMED QUASID.
Lashkar-e-Taiba
Justice G.P. Mathur
Justice P.K. Bhasin
Justice P. Sathsivam
Justice R.S. Sodhi
MOHAMED ARIF
Lashkar-e-Taiba
NAZIR AHMED
Lashkar-e-Taiba
NAZIR AHMED QUASID
Lashkar-e-Taiba
REHMANA YUSUF FARUQUI
Lashkar-e-Taiba
SADAQUAT ALI
Lashkar-e-Taiba
Lashkar-e-Taiba
Posted by: Fred || 12/04/2007 00:00 || Comments || Link || E-Mail|| [6462 views] Top|| File under: Lashkar e-Taiba
Iraq
Beyond the surge, an Iraqi city suffers
SAMARRA, Iraq — Cities around Iraq are taking advantage of improved security to rebuild neighborhoods, but here, the ruins of a revered Shiite Muslim shrine bleed seamlessly into the desolation that is this city's downtown.

Samarra shows the limits of the U.S. surge, which has brought a modicum of calm to cities such as Fallujah , Baghdad and Ramadi. No additional troops have been sent here, no Sunni leader is stepping forward to rally his forces against foreign fighters, and there are no promises to rebuild.

The golden-domed al Askariya Mosque, which was destroyed in a February 2006 bombing that brought simmering sectarian violence to a boil, remains closed, engulfed by untouched mountains of rubble. Blocks of shops around it also are closed, and there are no shoppers, much less religious pilgrims.

Al Qaida in Iraq , the radical Islamist group that's been vanquished in much of the country by an alliance between U.S. troops and Sunni Muslim tribesmen, remains a power to be reckoned with. There's been no surge of U.S. troops and no local leader willing to take on al Qaida. In fact, there are only 700 soldiers to hold this town of 90,000 residents, and the 2,000 Shiite police sent here to help are widely distrusted by the residents.

"The people are waiting to see who is going to win— the coalition forces or the terrorists," said Mahmoud Abbas , the Sunni mayor of Samarra, which is predominantly Sunni. "There is no sheik who will be the leader of Samarra because they are afraid of the foreign fighters. We need the support from the coalition forces the way they supported other areas."

Samarra became synonymous with Iraq's descent into violent sectarian warfare when insurgents entered the mosque in 2006 and placed explosive charges throughout the sanctuary, shattering the mosque's golden dome. This past summer, other bombs toppled the mosque's two remaining minarets.

Several U.S. units have attempted to turn Samarra around, the latest being the 2nd battalion, 327th Infantry Regiment of the 101st Airborne Division from Fort Campbell, Ky ., which deployed to Samarra on Oct. 25 .

But without the additional resources that have been thrown into other cities, there's little to show for its efforts so far. The rejuvenation in other Iraqi cities has eluded Samarra, and there's no clear force in charge. Residents charge that the national police, some of them sent here by Shiite Prime Minister Nouri al Maliki , are arresting them for no reason and taking away their weapons.

"I think what we are doing is part of the surge. But Samarra is complicated," said Lt. Col. Joseph McGee , the battalion commander. "We have to somehow get people back to their shops."

The latest U.S. effort to turn Samarra around falls to Capt. Josh Kurtzman , 28, of Augusta, Maine , whose Charlie Company is based at a Samarra outpost. Kurtzman, who's serving his third tour in Iraq , would like to build a Sunni-led force to patrol the city, as U.S. military officers have done in other parts of Iraq , so that the Shiite-led national police guard only the shrine and the periphery of the city. He also wants to open roads that were closed by a recent spate of violence. Together, that would create an economic boom, he said.

But a recent visit to one house by Kurtzman and McGee revealed the challenges. McGee asked a man who identified himself only as Mohammed al Baadri what he thought of his tribal leader. Would he respect that leader if he led a reconciliation effort? "Absolutely not! His brother is a thief!" Baadri barked back. "They are all thieves." McGee went on. What about the national police? "The national police have done nothing for us. They take our weapons away. That's it," Baadri said. " Baghdad is safer."

Kurtzman turned to the other two unemployed men in the house, both college graduates who said they haven't had jobs for months. Would you join the local forces? The men shook their heads. "I am an engineer," one said.

Al Qaida in Iraq grew stronger in Samarra in the early months of the surge. When U.S. forces cleared Ramadi, Fallujah and nearby Baqouba of Islamic extremists earlier this year, the escaping fighters fled to Samarra. They controlled the eastern part of the city, patrolling the neighborhoods and pushing out government forces. They recruited new fighters, sometimes forcibly, training them and sending them out to attack U.S. troops or rival Sunni factions. They paid them enough to support a family for a few weeks. In parts of the city, al Qaida in Iraq became a main employer.

U.S. officers say they're making gains against the Islamists, however. While U.S. troops are often attacked with small arms fire and explosives, so far no U.S. troops from the battalion have been killed in the city in since they arrived six weeks ago. Instead, U.S. officials said that they killed the city's al Qaida in Iraq leader, Talal Abd al Aziz , earlier this month, and that a rival Sunni group, Jaish al Islami , is pushing the al Qaida in Iraq militants out. Kurtzman estimates that about 150 core al Qaida in Iraq members remain in Samarra.

But residents said they're still afraid, choosing to stay hidden in their homes rather than get caught in a battle between al Qaida in Iraq and Jaish al Islami . Samarra, they said, has become a battleground for the future of the Sunni insurgency.

"I think once people believe al Qaida has been defeated, the reconciliation will begin," Kurtzman said. "People in this city have seen it go up before, and I think they are afraid it will go back down again." And there's no doubt that residents don't trust the Shiite-dominated police forces, whose numbers rose after the minarets were bombed.

A day after meeting Mohammed al Baadri , Kurtzman sat down with a tribal leader, Sheik Eman Yassen al Baadri , a city council member. The sheik pleaded for the U.S. to help get released members of his tribe who were arrested by the national police. Kurtzman told him that that already had happened and that the sheik's men even at that moment were eating lunch with U.S. troops at the chow hall.

After a 40-minute discussion, the sheik agreed to another meeting and said that he might bring along other tribesmen. But, he said, he cannot promise more. "We are afraid," he said.


Posted by: GolfBravoUSMC || 12/04/2007 14:49 || Comments || Link || E-Mail|| [6476 views] Top|| File under:
Forty Qaeda leaders killed or caught in Iraq
BAGHDAD (Reuters) - Forty senior al Qaeda in Iraq members were either captured or killed in November, including a senior adviser to the Sunni Islamist group's leader, the U.S. military said on Tuesday.

Violence levels in Iraq have fallen to their lowest levels since January 2006 after a security crackdown, which included a deployment of an extra 30,000 U.S. troops, targeting al Qaeda and Shi'ite militias across the country. But while attacks have fallen by 55 percent since the additional troops were fully deployed in mid-June, allowing thousands of Iraqis who had fled abroad to return home, U.S. commanders say violence could easily flare again. "There is no question that al Qaeda in Iraq remains a dangerous and vicious threat to the Iraqi people and to the security forces and the coalition forces," U.S. military spokesman Major-General Kevin Bergner told a news conference. "Al Qaeda continues to try to seek spectacular attacks which were so damaging and which continue to be so damaging in inciting sectarian tensions ... we still have a tough fight ahead of us even amidst the progress," he said.

Bergner said one al Qaeda member killed last month had been identified as Abu Maysara, a Syrian he said was a senior adviser to al Qaeda in Iraq leader, Egyptian Abu Ayyub al-Masri. He said Maysara was killed along with five other al Qaeda fighters in a raid on a building near Samarra, 100 km (60 miles) north of Baghdad on November 17.

"EXTREMIST GUIDANCE"

The six were killed when U.S. ground forces called in air strikes after coming under fire from the building. Bergner said Maysara had been identified by DNA tests. "Abu Maysara was responsible for providing extremist guidance and justifications on terrorist matters to Abu al-Masri," Bergner said. Maysara was captured in November 2004 but escaped from Iraq's Badush prison in March 2007. He was an adviser to al Masri's predecessor Abu Musab al-Zarqawi in Falluja, west of Baghdad, where al Qaeda fought battles against U.S. forces in 2003 and 2004, Bergner said.

"He also ran an illegal court in Falluja that was responsible for the brutal murders of countless innocent Iraqis," he added. Maysara usually signed off on al Qaeda in Iraq Web statements for Zarqawi, who was killed in a U.S. and Iraqi military raid in June 2006. Bergner said Maysara was one of nine senior al Qaeda figures killed last month, with another 31 captured. Of those 40, four were described as senior level emirs and nine as cell leaders.

The fight against al Qaeda has shifted from its former stronghold in western Anbar province to areas north and south of Baghdad after the troop increase and growing use of local police units organized by mainly Sunni Arab tribal sheikhs. Bergner said the recently completed Operation Iron Hammer north of Baghdad had "captured or killed hundreds of terrorists." It has been replaced by a new offensive named Operation Iron Reaper, which involves four U.S. combat brigades and three Iraqi army divisions.

Earlier on Tuesday, Iraq's cabinet agreed to seek a final one-year extension on the U.N. Security Council mandate allowing U.S.-led foreign troops to conduct a wide range of military operations in Iraq. The current one-year mandate expires at the end of 2007. When the U.N. mandate ends in 2008, bilateral agreements will govern U.S.-Iraqi relations. The White House has said formal talks will begin early next year on the future relationship

Posted by: GolfBravoUSMC || 12/04/2007 13:53 || Comments || Link || E-Mail|| [6459 views] Top|| File under:
Abu Maysara/Abu Basha'ir Positively ID'd as Dead
Coalition forces positively identify terrorist killed in recent raid


BAGHDAD, Iraq – An al Qaeda in Iraq terrorist killed during a recent Coalition forces operation has been positively identified as Abu Maysara.

Maysara, also known as Abu Basha'ir, was a Syrian who spoke an Iraqi dialect. He was a member of Abu Ayyub al-Masri's inner circle and served as a senior advisor. Maysara was specifically responsible for providing extremist spiritual guidance and rebuttal on terrorist matters, perverting Islamic faith to allow terrorism, murder and torture. He was also known to provide logistical support to al-Qaeda operations and was a key leader in the al-Qaeda in Iraq media network.


He was the official news releaser of the Zarqawi News Network.

Maysara was killed during an operation northeast of Samarra Nov. 17 (see MNF-I Press Release A071117a, "Coalition forces target al-Qaeda networks; six terrorists killed, 10 detained," dated Nov. 17, 2007). During the operation, Coalition forces were targeting al-Qaeda in Iraq media networks, specifically, a building which was reportedly used as a propaganda house.

As the ground force approached the target building, they received heavy fire from inside. Responding in self-defense, Coalition forces engaged the armed men, killing six terrorists, including Maysara. The ground forces then secured the area, finding a weapons cache, improvised explosive device components and propaganda material.

In March, Maysara and a group of foreign terrorists escaped from the Badush Prison. It is believed he was one of the lead planners of the escape.

Maysara fought against the Government of Iraq in Fallujah in 2004 and was reportedly one of Abu Musab al-Zarqawi's senior advisors. On Nov. 29, 2004, Maysara was captured by Coalition forces in Fallujah, using the name Muhammad Wasim Abdullah Halabi, also known as Abu Assim. He had in his possession a forged Ministry of the Interior identification card with the name Ahmad Ibrahim Karim, also known as Abu Ibrahim.

Abu Maysara was positively identified using DNA evidence. "This was a dangerous terrorist who is no longer part of the al-Qaeda in Iraq network," said Maj. Winfield Danielson, MNF-I spokesman. "We will continue to relentlessly pursue the terrorist leaders who try to deny the Iraqi people a future of their choice."

This article starring:
ABU AIYUB AL MASRI
al-Qaeda in Iraq
ABU ASIM
al-Qaeda in Iraq
ABU BASHAIR
al-Qaeda in Iraq
ABU IBRAHIM
al-Qaeda in Iraq
ABU MAISARA
al-Qaeda in Iraq
ABU MUSAB AL ZARQAWI
al-Qaeda in Iraq
AHMED IBRAHIM KARIM
al-Qaeda in Iraq
Maj. Winfield Danielson
MUHAMAD WASIM ABDULLAH HALABI
al-Qaeda in Iraq
Posted by: Glenmore || 12/04/2007 08:45 || Comments || Link || E-Mail|| [6491 views] Top|| File under: al-Qaeda in Iraq
950 Yoots in US prisons in Iraq
BAGHDAD (AFP) - US troops are holding nearly 950 children and teenagers in a military prison at a Baghdad base, some as young as 10, a top commander said Monday. Brigadier General Michael Nevin of US military police said many of these youngsters, mainly 15, 16 or 17 years of age are illiterate and have been detained for planting bombs and even for "picking up a gun and firefighting."

The juveniles are being held in Camp Cropper near Baghdad airport and are part of the nearly 26,000 detainees held by the US military across Iraq. But these youngsters, dressed in red jumpsuits, make up almost 25 percent of the 4,000 detainees held at Camp Cropper in Baghdad.

The US military currently holds detainees in two prisons in Iraq, Camp Cropper and Camp Bucca in the southern port city of Basra. Camp Bucca holds most of the detainees. "These juveniles have been involved in something that is a perceived as a security threat to Iraq or coalition forces," Nevin told AFP during a tour of Camp Cropper.

The number of juvenile detainees has skyrocketed since the surge in US troops was launched in February. "In January we had around 100 juveniles. Now we have around 950," Nevin said.


Like Germany in WWII, you can tell the end is near when they through in the children.


Most of the youngsters have been sucked into the insurgency with threats or offers of money from Al-Qaeda, he said. "There is a lot of Al-Qaeda influence on these youngsters."

One of the commanders at Camp Cropper, Lieutenant Colonel Malcolm McMullen, said the juveniles were now part of a wide-ranging educational programme launched by the military. "Many of them come from broken homes with no education," he said.

This article starring:
Brigadier General Michael Nevin
Lieutenant Colonel Malcolm McMullen
Posted by: GolfBravoUSMC || 12/04/2007 02:17 || Comments || Link || E-Mail|| [6468 views] Top|| File under: Iraqi Insurgency
US troops kill 1 Iraqi, wound 3 in shooting at checkpoint
US troops killed one Iraqi and wounded three Monday north of Baghdad after opening fire at a vehicle they said failed to stop at a checkpoint after an operation targeting al-Qaida in Iraq, the military said.

The shooting occurred after the American forces detained a man linked to senior leaders with the terror network who was allegedly involved in attacks in Tarmiyah, 50 kilometers north of Baghdad. The military said the US troops fired warning shots at a vehicle approaching their position as they were clearing the area, "but it continued to maneuver towards them at a high rate of speed." A second set of warning shots also was ignored, the military said.
Posted by: Fred || 12/04/2007 00:00 || Comments || Link || E-Mail|| [6466 views] Top|| File under: Iraqi Insurgency
Hundreds of Iraqis seek aid after al Qaeda battle
Hundreds of Iraqis displaced by fierce battles between al Qaeda militants and U.S. and Iraqi security forces began receiving humanitarian aid on Monday at a camp set up on Baghdad's southern outskirts. The Iraqi Red Crescent aid programme began on the same day the humanitarian group announced falling violence had allowed between 25,000 and 28,000 Iraqis to return from Syria in September and October.

More than 100 Sunni Arab families had been seeking help since Sunni Islamist al Qaeda launched a major attack on the town of Adwaniya, 20 km (12 miles) southeast of Baghdad on Nov. 13. Their plight is a reminder that while attacks have dropped sharply in recent months, Iraq remains dangerous. U.S. and Iraqi forces are still fighting to remove al Qaeda from the area. "We did not commit any crime, we did not do anything," Lamia Mahmoud told Reuters as she sat on the floor of a new, white canvas IRC tent. Her three young children did not flinch when U.S. artillery, aimed at al Qaeda in Adwaniya, opened up nearby.

The IRC has set up 101 tents for displaced families on a barren plot of ground owned by local tribal sheikh Hussein Khudeir in the Rasheed district on Baghdad's southern outskirts. IRC workers busily handed out food, blankets, mattresses and pillows, lanterns, heaters and oil to the waiting families. "It's winter now and they will need it," said Waleed Wasif, the IRC director for Rasheed.

Children lined up for check-ups and medicine at another tent, with tanks of potable water set up behind the rows of tents. "I'm sick, all my children are sick," Mahmoud said as she brushed flies from the eyes of her youngest child.

Mahmoud, who said her husband was killed by the feared Mehdi Army Shi'ite militia in 2006, had been staying with family since the Adwaniya battle but had received little other help. "They are poor people, so we left them," she said. "There is no work, not enough food. We left everything behind, we left our furniture, we left our house."

Last month, about 45 al Qaeda gunmen using small arms and heavy-calibre machineguns attacked two checkpoints in Adwaniya manned by local police units set up by tribal sheikhs. U.S. F-16 warplanes dropped two 500 lb bombs during the day-long battle in Adwaniya, long an al Qaeda stronghold. The U.S. military estimated 15 al Qaeda fighters were killed in the battle, along with two members of the "concerned citizens" unit.

The local citizens units, which first emerged in western Anbar province last year, have been credited with helping bring down violence along with a "surge" of 30,000 extra U.S. troops.
Posted by: Fred || 12/04/2007 00:00 || Comments || Link || E-Mail|| [6461 views] Top|| File under: al-Qaeda in Iraq
Masked gunmen assassinate member of Huwaijah city council
Huwaijah city council member was assassinated by masked gunmen in southwest of Kirkuk, said security source Monday. The Kirkuk Police told KUNA that masked gunmen shot dead council member Attllah Aksander while he was in his car with his driver who also died in the attack. The gunmen also set the vehicle ablaze with the two deceased inside before fleeing the scene, said the Kirkuk police.
Posted by: Seafarious || 12/04/2007 00:00 || Comments || Link || E-Mail|| [6462 views] Top|| File under: Iraqi Insurgency
Israel-Palestine-Jordan
Israel delays transfer of armored vehicles to Palestinians
JERUSALEM - Israel has held up the transfer of 25 Russian armored vehicles to Palestinian police in the West Bank, because the Palestinians want to have them mounted with machine guns, Israeli and Palestinian officials said Monday. Prime Minister Ehud Olmert approved the shipment two weeks ago over the objections of his own security forces, in an effort to bolster Palestinian President Mahmoud Abbas ahead of last week's U.S.-sponsored Mideast peace conference.


Oh good lord, Olmert really has a death wish, and he's going to take his country with him ...

But the Israeli security officials said Monday that the shipment has been delayed because the Palestinians want to equip the vehicles with guns. Palestinian Foreign Minister Riad Malki confirmed that Israel was holding up the deal. 'Israel says it will not allow these carriers to come in because they have been designed to be used with machine guns on top,' Malki said. Now we are trying to fix this issue with Israel.'


I'm waiting for what I'm sure will be a very creative explanation ...

Israeli Cabinet Minister Zeev Boim said Israel did not yet trust the strength of Palestinian forces, fearing that their equipment and weapons could fall into the hands of Islamic Hamas militants. We do need to strengthen Abbas' security forces,' Boim said. But it's way too early for them to have APCs with mounts for heavy weapons.'

Posted by: Steve White || 12/04/2007 00:00 || Comments || Link || E-Mail|| [6467 views] Top|| File under: Palestinian Authority
Palestinian Authority dismantles dozens of Hamas charities in West Bank
The Fatah-led Palestinian Authority has dismantled dozens of charities run by the rival Hamas group and frozen their accounts, pressing forward with a crackdown on the Islamic militant group, an official said Monday.

The move deepened the bitter rivalry between the Palestinian rivals since Hamas seized control of the Gaza Strip in June. PA President Mahmoud Abbas of Fatah has systematically targeted Hamas power bases in his West Bank stronghold since the Gaza takeover.

Government spokesman Riad Malki described the 92 charity committees as a "financial empire" for Hamas. He said the committees were quietly shuttered two weeks ago. There was no explanation for the delay in announcing the move. The committees are formed by prominent local and religious leaders under the supervision of the Ministry of Religious Affairs. The committees collect money and distribute it to the poor, usually during religious holidays. Muslims will celebrate their holy day of Eid al-Adha in late December.
Posted by: Fred || 12/04/2007 00:00 || Comments || Link || E-Mail|| [6464 views] Top|| File under: Hamas
Southeast Asia
Muslims Jailed for Killing Christians
Six Islamic militants were sentenced to up to 19 years in prison Monday for terrorist acts in eastern Indonesia that include beheading three Christian schoolgirls and shooting to death a priest. The harshest sentences were given to Abdul Muis bin Kamarudin and Rahman Kalahe, who were convicted in the 2006 killing of Rev. Irianto Kongkoli, and in the beheadings in 2005. Both crimes were in Central Sulawesi province. The men were also punished for the shootings of two high school students, and the bombing of a busy New Year's market that killed eight people on Dec 31, 2005. Kongkoli was shot in the head while shopping with his wife in Palu, the provincial capital of Central Sulawesi.

Alleged members of the al-Qaida-linked Jemaah Islamiyah network left a handwritten note close to the bodies of the girls, vowing more killings to avenge the deaths of Muslims in earlier sectarian violence on Sulawesi island. The beheadings gave fresh impetus to the country's war on terrorism and was followed by scores of arrests.

The South Jakarta District Court sentenced four others to jail terms ranging from 10 and 18 years for bomb-making and plotting attacks against Christians, applying a harsh anti-terror law imposed after the 2002 Bali bombings that killed 202 people, mostly foreigners.

It was unclear if either side would appeal. "This is a consequence of our struggle," said defendant Syaiful Anan, a 26-year-old militant from Tawangmangu in Central Java province, as bailiffs took him from the courtroom. "Eighteen years is not a problem. There will be a more noble trial before God."

This article starring:
Jemaah Islamiyah
Abdul Muis bin Kamarudin
Jemaah Islamiyah
Rahman Kalahe
Jemaah Islamiyah
Rev. Irianto Kongkoli
Posted by: Fred || 12/04/2007 00:00 || Comments || Link || E-Mail|| [6461 views] Top|| File under: Jemaah Islamiyah
Sri Lanka
41 killed in fresh Sri Lanka clashes
At least 35 Tamil Tiger rebels and six government soldiers were killed in fresh clashes in Sri Lanka's north on Monday, the defence ministry said.

Troops resisted a Tamil Tiger attack in the Mannar district and killed at least 35 guerrillas and wounded many more, the ministry said. It said six of its soldiers were killed and another 20 wounded in the latest outbreak of clashes. The fighting was concentrated along the frontline separating the rebel-held Wanni region from the rest of the island. The Liberation Tigers of Tamil Eelam (LTTE) maintain a mini-state in the north.

There was no immediate reaction from the LTTE to the latest claim, which came a day after the ministry said 47 rebels and five soldiers were killed in clashes on Saturday and Sunday in the same region.

Bomb found: Security forces on Monday found a roadside bomb in a residential area where top politicians, officials and senior military live, the defence ministry said. Police and air force bomb disposal units, acting on a tip-off, found the bomb hidden in a parcel at a high-security zone where several ministers and military commanders have their official quarters, the ministry said. The bomb was found opposite the home of a Tamil legislator MK Shivagilingam of the Tamil National Alliance (TNA), seen as being sympathetic to the Liberation Tigers of Tamil Eelam (LTTE).

The military has blamed the Tigers for two bomb attacks that killed 21 people and wounded 40 in the capital last week. But it was not immediately clear how the bomb found Monday had been taken inside a high-security zone.
Posted by: Fred || 12/04/2007 00:00 || Comments || Link || E-Mail|| [6461 views] Top|| File under:
Who's in the News
43
[untagged]
7
Iraqi Insurgency
4
TNSM
3
Global Jihad
3
Govt of Iran
3
Taliban
2
al-Qaeda in Iraq
2
Lashkar e-Taiba
2
Palestinian Authority
1
Govt of Sudan
1
Jamaat-e-Islami
1
Jemaah Islamiyah
1
Govt of Pakistan
1
al-Qaeda
1
Hamas
1
Hezbollah
Bookmark
E-Mail Me
The Classics
The O Club
Rantburg Store
The Bloids
The Never-ending Story
Thugburg
Gulf War I
The Way We Were
Bio
Merry-Go-Blog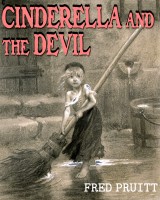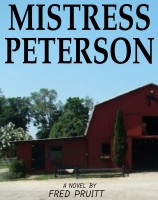 On Sale now!


A multi-volume chronology and reference guide set detailing three years of the Mexican Drug War between 2010 and 2012.

Rantburg.com and borderlandbeat.com correspondent and author Chris Covert presents his first non-fiction work detailing the drug and gang related violence in Mexico.

Chris gives us Mexican press dispatches of drug and gang war violence over three years, presented in a multi volume set intended to chronicle the death, violence and mayhem which has dominated Mexico for six years.
Click here for more information


Meet the Mods
In no particular order...


Steve White
Seafarious
Pappy
lotp
Scooter McGruder
john frum
tu3031
badanov
sherry
ryuge
GolfBravoUSMC
Bright Pebbles
trailing wife
Gloria
Fred
Besoeker
Glenmore
Frank G
3dc
Skidmark
Alaska Paul



Better than the average link...



Rantburg was assembled from recycled algorithms in the United States of America. No trees were destroyed in the production of this weblog. We did hurt some, though. Sorry.
3.85.224.8

Help keep the Burg running! Paypal: