Afghanistan
Taliban Commander, Advisers Killed in Air Strike
NATO says a senior Taliban commander and two advisers in northern Afghanistan were killed in an air strike Monday.

The insurgents were driving through the desert northeast of Kunduz City when they were hit by precision air fire.

NATO says the Taliban commander was responsible for all aspects of military operations in Kunduz province.
Posted by: Steve White || 04/27/2010 00:00 || Comments || Link || E-Mail|| [6482 views] Top|| File under:
U.N. moves some staff out of Afghanistan's Kandahar
UNITED NATIONS - The United Nations moved some staff out of Afghanistan's southern Kandahar city and asked local staff to stay at home on Monday due to the deteriorating security situation there, a U.N. official said.


Good enough. Get them out from underfoot. Odds are, they weren't accomplishing anything useful anyway.

"In light of the security threat to U.N. compounds in Kandahar, several U.N. international staff were temporarily moved to Kabul while national staff were advised to stay home today," a U.N. official told Reuters.

The security situation in Kandahar has been growing worse in recent weeks, U.N. officials said. Two roadside bombs struck a convoy of Afghan police in Kandahar on Monday, killing two pedestrians and wounding another. The Taliban has increased its attacks in Kandahar as the United States and NATO allies prepare for a major offensive there.

There are no plans for the United Nations to pull its staff out of Afghanistan, U.N. officials said.
Posted by: Steve White || 04/27/2010 00:00 || Comments || Link || E-Mail|| [6468 views] Top|| File under:
Africa Horn
Somali Pirates Flee Possible al-Shabab Attack
Somali pirates based in the central coastal town of Harardhere are reported to be fleeing with hijacked ships and crews to another neighboring pirate stronghold, before a possible Islamist attack on Harardhere.

VOA sources in Somalia say hundreds of al-Shabab militants left the town of Eldhere in the Galgadud region late Saturday and began heading east toward Harardhere in south Mudug. Harardhere is home to hundreds of pirates, who are holding at least six vessels and more than 90 people hostage. The pirates began retreating with the hijacked vessels and crew to Hobyo, another pirate stronghold about 108 kilometers to the north.
Al-Shabab, which has proclaimed allegiance to al-Qaida and is considered a terrorist group by the United States and several other Western nations, controls most of southern Somalia and has been fighting for several years to topple the U.N.-backed, African Union-protected government in the Somali capital Mogadishu.

In recent days, al-Shabab said it had taken over control of three towns in the Galgadud region from the rival, pro-government Ahlu-Sunna Wal-Jama'a militia. The three towns, including Eldhere, are on the main road that leads to the capital.

But observers say in targeting Harardhere, al-Shabab's motive may be revenge-driven.

The Program Coordinator for the Nairobi-based East Africa Seafarers' Association, Andrew Mwangura, says he believes al-Shabab could be threatening to take Harardhere from pirates as punishment for the recent hijacking of a ship from Yemen, which was allegedly carrying arms for the extremist group.

He says al-Shabab is also fuming over last month's hijacking of nine Indian-owned vessels off the coast of Somalia. The pirates seized the small ships, called dhows, after they left the southern port of Kismayo with cargo destined for the United Arab Emirates.

The extremist group controls several key sea ports in southern Somalia, including Kismayo. The port is believed to generate millions of dollars in revenue for al-Shabab.

"These nine Indian dhows were laden with charcoal," said Andrew Mwangura. "And you know, charcoal export is part of money-making for al-Shabab. It is part of their revenue. You cannot operate out of the port of Kismayo without paying al-Shabab," he explained.

Most of the dhows have since been freed, but the hijackings prompted the Indian government to ban Indian-flagged vessels from sailing anywhere near Somalia. Mwangura says it is possible al-Shabab is angry about the loss of potential revenue caused by the ban.

This is not the first time al-Shabab has moved against pirates in Harardhere. In May, 2008, al-Shabab briefly seized Harardhere and declared piracy illegal before retreating. Five months later, several carloads of al-Shabab fighters entered Harardhere to demand the release of a hijacked Saudi Arabian supertanker, Sirius Star.

Western counter-terrorism officials have long worried that some of the money from piracy is making its way into the hands of extremists to fund violence in Somalia. But complex clan structures, shifting alliances, and an ungoverned black market have thwarted efforts to establish a solid connection.


One possibility the article doesn't mention is that al-Shabab might just want to extend its reach into the semi-autonomous region of Puntland. The tribal affiliations are different but if they can grab that they have a shorter supply line to Yemen and a firm grip on the piracy machine for themselves.
Posted by: Steve White || 04/27/2010 00:00 || Comments || Link || E-Mail|| [6472 views] Top|| File under:
Africa North
Morocco Dismantles Al-Qaida Cell
Morocco says security forces have broken up an al-Qaida-linked militant cell that was planning attacks throughout the country.


'Broken up' might mean broken bones ...


Morocco's state news agency quotes the Interior Ministry as saying the group consisted of 24 militants. It said the group was "planning assassinations and acts of sabotage" targeting the security services and foreign interests in Morocco.

The agency news report says four of the group's members had been jailed previously on terror-related charges. It says the group also recruited Moroccan citizens to send to conflict areas such as Afghanistan, Iraq and Somalia.

The suspects were captured after an assault on a police officer in Casablanca.


Way to stay under the radar, O Stupid Ones!
Posted by: Steve White || 04/27/2010 00:00 || Comments || Link || E-Mail|| [6475 views] Top|| File under:
Arabia
Suicide bomber targets British envoy in Yemen
Suspected al Qaeda suicide bomber targeted a convoy of the British ambassador to Yemen early on Monday, killing himself and injuring three others, but the envoy was unharmed.

The hit "bore the hallmarks of al Qaeda", Yemen's interior ministry said.

Ambassador Tim Torlot was on his way to the embassy when the blast occurred, the ministry said. Two of the wounded were security officials escorting the ambassador's motorcade, while the third was a bystander. Britain's Foreign Office confirmed that a small explosion took place beside the ambassador's car. He was unhurt and no other embassy staff were injured, it said in a statement.

The embassy will be closed to the public indefinitely.

The suicide bomber was a young man dressed in sports gear, the interior ministry said, citing security services. The force of the blast scattered his body parts to the roofs of nearby houses, the ministry said.

There was no immediate claim of responsibility for Monday's explosion, but a Yemeni security official told Reuters that dozens of al Qaeda suspects had been arrested in different parts of Yemen in connection with the attack. The official also identified the suicide bomber as Othman Noaman, a Yemeni student from the southern town of Taizz who he said had received training from al Qaeda in the province of Marib and had come to the attention of authorities.

Analysts said Monday's attack suggested al Qaeda still posed a significant threat in Yemen, next door to top oil exporter Saudi Arabia.


Boy howdy, what would we do without analysts?




If they weren't analyzing, they'd be unemployed. Then we'd have to pay for their support and not even get this much for our money.

Following Monday's attack, the British Foreign Office said it was advising all British nationals in Yemen to keep a low profile and remain vigilant. The U.S., German and French embassies all remained open for business, officials said.

The Yemeni authorities were investigating the area of Monday's blast, which was cordoned off, security sources said.
Posted by: Steve White || 04/27/2010 00:00 || Comments || Link || E-Mail|| [6464 views] Top|| File under:
Bangladesh
Bullet-hit body found in Pallabi
The bullet-riddled body of a jhut (garment waste) trader,


I'm not sure, but it sounds like what we would call a rag collector.

who was allegedly arrested by Rapid Action Battalion on April 14, was found on the embankment at city's Pallabi yesterday. The deceased was identified as Shahidullah alias Suman of Kafrul area.

Pallabi police said they found the body of Suman on the embankment yesterday morning and later informed his family members tracing a phone number in his pocket.


How thoughtful of the RAB to leave a calling card ...




You didn't actually write that, did you?

Talking to The Daily Star, Suman's wife Rani Akhter, 24, said "A team of Rab-4 picked us up around 11:30pm from Aminbazar area on April 14, when we were returning to our Kafrul residence by a motorbike after celebrating the Pahela Baishakh."


"Just out for a glass of clam juice to celebrate, and these nasty oafs pinched us!"


"The Rab men took us to the Nobinagar camp of Rab-4 at Savar," Rani said adding that Rab men asked Sumon whether there was any firearm in his possession or he was involved in criminal activities.


But they already knew the answer to the latter, and didn't care about the former ...


"Rab men released me on April 15 but kept my husband in their custody," she said.

"We were counting the hours for the release of my husband. But at last we found his body," she added.

Contacted, Flight Lieutenant Khairul Mamun,


"Flight Lieutenant"? The Rab use aircraft as well as the prison transport van?

public relations officer of Rab-4, said they heard about the recovery of the body of a youth but they did not know anything about the killer and the cause behind the killing.


He wasn't a Purgla Banglar commie by any chance, was he?


"Rab-4 did not arrest any person named Shahidullah alias Suman and the allegation of his wife is not true," he added.


What about one of the other Rabs? Last I heard, there were about a dozen battalions. Could one of them have done the dirty deed?

Police said Suman was a jhut trader and accused in several cases filed with Pallabi and Kafrul police stations.


Just a simple jhut trader. A heavily armed, simple jhut trader ...
Posted by: Steve White || 04/27/2010 00:00 || Comments || Link || E-Mail|| [6471 views] Top|| File under:
Europe
Police seize five French jihad suspects
French anti-terrorism police arrested five suspected Islamic extremists on Tuesday, accusing them of posting comments on radical websites calling for jihad. The five, all French-born men aged between 25 and 30, were arrested in simultaneous dawn raids in Marseille, Brittany and the Paris suburbs. Police are also speaking to a sixth person, a woman, as a witness.

The five men allegedly posted several contributions to online forums in which they defended jihad and called for believers to participate in the holy war against non-Muslims. The postings amounted to "jihadist indoctrination", according to one source connected to the inquiry.

The arrests form part of an investigation first opened in 2008 by the Paris anti-terrorism unit. All five men have been remanded in custody and their homes and computers searched for evidence.

Under France's anti-terrorism laws, suspects may be detained for four days without charge, at which point they must either be released or sent before a judge.
Posted by: ryuge || 04/27/2010 09:03 || Comments || Link || E-Mail|| [6527 views] Top|| File under:
India-Pakistan
US drone strike kills six in Miranshah
MIRANSHAH: A US drone attack killed six Taliban in North Waziristan on Monday. According to details, three US drones fired three missiles at a compound in Khushhali Toori Khel village of the Mir Ali sub-division, 30 kilometres east of Miranshah.

"The target was a militant compound belonging to followers of a local Taliban commander Haleem Khan,' a senior Pakistani security official said. "Six Taliban were killed and several others sustained injuries in the strike,' another security official added.


"Hey Tyrone, those smaller missiles work just fine!"


Pakistani security officials said most of the dead were Taliban from the Mehsud tribe in neighbouring South Waziristan, from which top leaders and many foot soldiers in Tehreek-e-Taliban Pakistan are drawn. Officials said that Khan, the local rebel commander, believed to have ties to Taliban-linked Afghan warlord Hafiz Gul Bahadur was not among the dead.
Posted by: Steve White || 04/27/2010 00:00 || Comments || Link || E-Mail|| [6473 views] Top|| File under:
25 terrorists arrested in Bara operation
BARA: Security forces arrested 25 terrorists during a search operation in Bara tehsil of Khyber Agency, sources said on Monday. The sources said the search operation was launched at Aka Khel and Qambar Khel areas of Bara. The arrested people belong to the banned Lashkar-e-Islam group and were moved to Bara Fort for interrogation, the sources added.

Meanwhile, security forces imposed a curfew in various areas of Bara. Additional troops have been deployed to monitor the entry and exit points of Bara bazaar.
Posted by: Steve White || 04/27/2010 00:00 || Comments || Link || E-Mail|| [6468 views] Top|| File under:
Schoolteacher shot dead in Khuzdar
QUETTA: A schoolteacher was shot dead by an unidentified person in the Mashkey area of district Khuzdar.

According to details, an unidentified armed person opened fire at the victim identified as Nazir Ahmed, schoolteacher by profession, killing him instantly. The culprit fled from the scene. Police reached the spot after the incident and took the body to a nearby hospital.
Posted by: Steve White || 04/27/2010 00:00 || Comments || Link || E-Mail|| [6470 views] Top|| File under:
Policeman shot dead in IHK
SRINAGAR: A policeman was shot dead by suspected militants on Monday at a busy bus terminal in Indian-held Kashmir (IHK), officials said. He was attacked in western Magam town, about 30 kilometers from Srinagar.

"A member of our patrolling party was shot dead on point blank range resulting in his instant death,' Prabhakar Tripathi, the spokesman for Central Reserve Police Force (CRPF), told AFP.

"Our boys exercised restraint and didn't retaliate as the terminal was packed with people,' he said, adding that the killing sparked panic in the area. No group has claimed responsibility.
Posted by: Steve White || 04/27/2010 00:00 || Comments || Link || E-Mail|| [6473 views] Top|| File under:
Gunmen abduct five tribal elders in Bajaur, one killed
KHAR: The body of a tribal elder, abducted by unidentified gunmen on Sunday evening, was discovered in Bajaur Agency on Monday.

Local residents said Maulvi Abdul Hakeem was abducted along with five of his companions from Nawagai tehsil, 30 kilometres northwest of Khar. He was on his way home after offering prayers when the gunmen took him away, residents said, adding that his body was recovered from a drain around 10 km away from his home.
Posted by: Steve White || 04/27/2010 00:00 || Comments || Link || E-Mail|| [6475 views] Top|| File under:
Six key Swat Taliban commanders killed
MINGORA: Six key Taliban commanders were killed in clashes with security forces in Swat, security officials said on Monday. The officials told Daily Times that the six Taliban commanders were killed in two separate clashes with the forces, adding that troops also recovered a large cache of arms from the Taliban hideouts.

The first clash occurred at Kanju town of Kabal tehsil in which four wanted Taliban commanders were killed.

Separately, the troops killed two Taliban commanders in a search operation in Elam area of Barikot tehsil.

Meanwhile, Charbagh operations commander, Col Ejaz Malik, said the security forces would show no leniency to the supporters of the Taliban. Earlier, the jirga announced complete support for the security forces.
Posted by: Steve White || 04/27/2010 00:00 || Comments || Link || E-Mail|| [6482 views] Top|| File under:
Israel-Palestine-Jordan
Wear white for Gilad Shalit 4/27/2010
Tomorrow, April 27th, 2010 is "wear white for Gilad Shalit" day across the world.
Link
To this day he is still in captivity where he has been subjected to starvation, torture and God knows what else. Hamas refuses to let him go home unless Israel releases approximately 1,000 of their terrorists, many with innocent blood on their hands and who have vowed to kill again, in exchange for him.
Posted by: Cruger Shearong9716 || 04/27/2010 00:23 || Comments || Link || E-Mail|| [6511 views] Top|| File under:
Southeast Asia
Attack leaves one trooper dead in southern Thailand
A paramilitary trooper was killed when a group of insurgents bombarded an outpost of the troopers with gunfire late Monday night.

The paramilitary troopers at the outpost in Kutong village in Tambon Borgnor of Ragnae district exchanged gunfire with the insurgents for about 10 minutes at about 45 minutes after midnight. After the insurgents retreated, Pvt Pongsak Kaewnang, 33, was found dead in his bunker.
Posted by: ryuge || 04/27/2010 08:55 || Comments || Link || E-Mail|| [6473 views] Top|| File under:
Syria-Lebanon-Iran
China opens missile plant in Iran
China inaugurated a missile plan in Iran last month, even as the United States and its allies were pressing Beijing to support a new round of tough economic sanctions on the Islamic Republic over its nuclear program, Jane's Defense Weekly reports.

It's a military relationship that goes back two decades and, in light of Russia's reluctance to provide the Iranians with advanced air-defense missile system to counter possible U.S. or Israeli airstrikes, is set to expand.

Robert Hewson, editor of Jane's Air-Launched Weapons, reported that the factory for assembling and producing Iran's Nasr-1 -- Victory 1 -- anti-ship missile was opened March 7.
Posted by: 3dc || 04/27/2010 20:49 || Comments || Link || E-Mail|| [6513 views] Top|| File under:
Terror Networks
Abdulmutallab shown in al-Qaeda video
Video has emerged which appears to show the alleged Christmas Day Detroit plane bomber attending a desert training camp run by al-Qaeda in Yemen.

The video released by ABC News shows a man resembling Umar Farouk Abdulmutallab firing a rifle and making a "martyrdom" statement to camera. Gunmen are shown firing at British, UN and Israeli flags or symbols.

Another piece of video being circulated appears to confirm a fugitive US-Yemeni cleric's ties to al-Qaeda. US-based monitoring group Intelcenter says the film of Anwar al-Awlaki was released by the media arm of al-Qaeda in the Arabian Peninsula (AQAP).

In it, Mr Awlaki praises both Mr Abdulmutallab and Maj Nidal Malik Hasan, the US army psychiatrist accused of killing 13 people at Fort Hood, Texas, in November. He describes both men as his "students". "While [Mr Awlaki] had been supportive of groups in the past, he has until now never been publicly connected to a group through its official messages," IntelCenter said.

A US intelligence official said the preliminary judgment was that the person in the video was indeed Mr Abdulmutallab, the Associated Press news agency reports. The footage was consistent with the understanding that he was in training, the official added, speaking on condition of anonymity. ABC News says the video was produced by AQAP.

In the footage, the man resembling Mr Abdulmutallab accuses "the Jews and the Christians and their agents" of occupying Muslim lands, and says Muslims have the right to wage jihad (holy war) on them. He also reads out several passages of the Koran.
Posted by: ryuge || 04/27/2010 09:44 || Comments || Link || E-Mail|| [6469 views] Top|| File under:
Bin Laden had 'no clue' about Sept. 11 retaliation
Osama bin Laden had no idea the U.S. would hit al-Qaida as hard as it has since the Sept. 11, 2001 attacks, a former bin Laden associate tells WTOP in an exclusive interview.

"I'm 100 percent sure they had no clue about what was going to happen," says Noman Benotman, who was head of the Libyan Islamic Fighting Group in the summer of 2000. "What happened after the 11th of September was beyond their imagination, " says Benotman, who adds that al-Qaida thought the U.S. was a "paper tiger."

Sitting on the floor at bin Laden's compound in Kandahar, Afghanistan during a meeting the summer before the attacks, Benotman shocked bin Laden and more than 200 other international jihadist leaders by telling the al-Qaida leader his jihadi strategy was "a total failure."

Benotman, a highly regarded associate of bin Laden's at the time, says he surprised him again by rebuffing a plea for help. "He asked for my help. Bin Laden asked me personally, you know. I responded immediately on the spot ...'No. I'm not going to help you.'" Bin Laden was stunned. "Because he used to like to sit next to me, you know. My right hand side," Benotman says. The seating location meant he was someone bin Laden respected.

Benotman says he spoke frankly because his reputation allowed him to. "I've spent time in the front line engaging with the enemy more than bin Laden and [Ayman Al-]Zawahiri and the entire group of al-Qaida."

Zawahiri laughed when he warned those at the 2000 meeting that the U.S. response would be swift, hard and long, Benotman says. Benotman attributes al-Qaida's overconfident attitude to the United States' response to al-Qaida attacks on its in embassies in Nairobi, Kenya and Dar es Salaam, Tanzania in 1998. Zawahiri, according to Benotman, expected only a missile attack. "When they attacked the embassies in East Africa, they estimated the U.S. launched 75 cruise missiles and eight people got killed. So they said this time, maybe they will launch 200 and they laughed about this."

Benotman's assessment is backed up by a former Central Intelligence Agency officer, who was active in the fight against al-Qaida. The officer, who spoke on the condition of anonymity, says "several captured terrorists have said publicly that al-Qaida never expected the towers to fall. Their goal was to frighten people and impact the U.S. economy, so they really didn't plan for the massive response the U.S. launched."

Bin Laden got more than one warning, says Benotman. "I told him several times before the Sept. 11th attacks that if you do this, the U.S. is going to retaliate in a very harsh way. At least twice I reminded him about the serious orders he was given by Mullah Omar, the leader of the Afghan Taliban to stop fighting the U.S., and he disobeyed the order."

Now living in London and openly campaigning against organizations like al-Qaida, Benotman - according to some - is simply trying to avoid going to jail in his native Libya. "I would like to believe that bin Laden was shocked and dismayed by what we did after 9/11, but I come hard up against an awful lot of evidence that that's exactly what he wanted," says Michael Scheuer, former head of the CIA's Osama bin Laden unit. Scheuer questions whether Benotman is speaking out freely. "Clearly, Libyan leader Muammar Qaddafi is holding a hammer over his head," Scheuer says, noting some of Benotman's ex-LIFG colleagues are in prison and Benotman still has relatives in Libya.

Benotman, who still believes in the commitment Jihad requires, laughs at the notion he's afraid of being arrested. "I'm not afraid of the Americans or any other country. My speaking out is a conscious decision and it's based on my entire experience and understanding of jihadism." Not only does Benotman reject al-Qaida's ideology, but he says "killing civilians is a crime. I don't care if it's Jews, Christians, Muslims or anyone. It's a crime and we shouldn't help them (al Qaida)."
Posted by: ryuge || 04/27/2010 09:21 || Comments || Link || E-Mail|| [6477 views] Top|| File under:
Who's in the News
61
[untagged]
Bookmark
E-Mail Me
The Classics
The O Club
Rantburg Store
The Bloids
The Never-ending Story
Thugburg
Gulf War I
The Way We Were
Bio
Merry-Go-Blog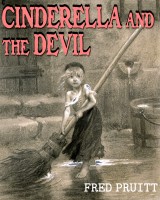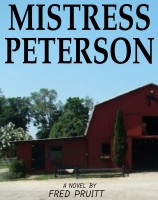 On Sale now!


A multi-volume chronology and reference guide set detailing three years of the Mexican Drug War between 2010 and 2012.

Rantburg.com and borderlandbeat.com correspondent and author Chris Covert presents his first non-fiction work detailing the drug and gang related violence in Mexico.

Chris gives us Mexican press dispatches of drug and gang war violence over three years, presented in a multi volume set intended to chronicle the death, violence and mayhem which has dominated Mexico for six years.
Click here for more information


Meet the Mods
In no particular order...


Steve White
Seafarious
Pappy
lotp
Scooter McGruder
john frum
tu3031
badanov
sherry
ryuge
GolfBravoUSMC
Bright Pebbles
trailing wife
Gloria
Fred
Besoeker
Glenmore
Frank G
3dc
Skidmark
Alaska Paul



Better than the average link...



Rantburg was assembled from recycled algorithms in the United States of America. No trees were destroyed in the production of this weblog. We did hurt some, though. Sorry.
44.197.230.180

Help keep the Burg running! Paypal: