Africa Subsaharan
Motorcycle Gunmen Kill Four in Northern Nigerian City
[An Nahar] Motorcycle

gunnies

opened fire on the car of a Nigerian air force officer on Sunday, killing the driver and an aide, while two other people were killed in a nearby neighborhood, authorities said.

It was not clear who was behind the attacks in the city of Kano, the largest in Nigeria's mainly

Mohammedan

north, but they resembled similar killings in the past blamed on Islamist

orc

group Boko Haram.
... not to be confused with Procol Harum, Harum Scarum, possibly to be confused with Helter Skelter. The Nigerian version of al-Qaeda and the Taliban rolled together and flavored with a smigeon of distinctly Subsaharan ignorance and brutality...

"A car of one of our officers came under attack this morning," Air Commodore Sani Ahmed said.

"The officer's driver and his orderly were travelling out of town, but as they reached an area called Yan-Lemo, two

gunnies

on a

cycle of violence

opened fire on the car, killing the two personnel."

The officer was not in the car at the time, he said.

In a similar incident earlier in the day, two

gunnies

on a

cycle of violence

rubbed out

two people outside their house in a nearby neighborhood, said police

front man

Rilwanu Dutse.

A police source said the victims were from the mainly Christian Igbo ethnic group.

Posted by: Fred || 07/30/2012 00:00 || Comments || Link || E-Mail|| [6458 views] Top|| File under: Boko Haram
Caribbean-Latin America
July 30th Badanov's Buzzkill Bulletin
For a map, click here.

By Chris Covert
Rantburg.com

Since July 11th Mexican Army and naval forces have seized a total of 3,979.22 kilograms of marijuana, 160.454 kilograms of methamphetamine, 1,120 liters of liquid methamphetamine, 2,375 kilograms of methamphetamine in solid form, 1 kilogram of cocaine, USD $3,171,780.00 (MX $41,988,975.14) and MX $950,000.00 (USD $71761.48) in cash, according to official Mexican government sources.

A Mexican Army unit with the 2nd Military Zone seized quantities of drugs and guns in Baja California state July 18th. The raid took place in Mexicali municipality in the Villa Hermosa colony on Avenida Antonio de Mendoza where soldiers found a total of 158.9 kilograms of methamphetamine packaged in 40 bags. Also seized were three rifles, one handgun, 12 weapons magazines, 220 rounds ammunition, two vehicles and other contraband.


Another army unit with the Mexican 2nd Military Zone located a quantity of drugs and guns in Tijuana municipality in Baja Calfornia state. The raid took place in Villafontana colony, La Presa Delegation where seized drugs included 1.745 kilograms of methamphetamine. Weapons and other contraband seized included one handgun, 40 rounds of ammunition, one fragmention hand grenade and one vehicle.


A Mexican Army unit with the 15th Military Zone detained one individual at a traffic stop in Octalan, Jalisco state July 11th. Soldiers found one handgun, 18 rounds of ammunition, one weapons magazine, a radio and a motorcycle.


On July 12th, an army unit with the Mexican 15th Military Zone located quantities of chemicals used on the manufacture of synthetic drugs in Ciudad Guzman municipality in Jalisco state. Soldiers found 5,700 liters of an undisclosed chemical precursor in 27 bins and five drums.


On July 15th Mexican Army units with the 15th Military seized quantities of weapons in in El Grande municipality. Weapons and munitions seized included seven rifles, two handguns, 31 weapons magazines, 711 rounds of ammunition, tactical gear and seven vehicles.


An army unit with the Mexican 8th Military Zone seized more than three tons of marijuana in Tamaulipas state July 18th. The army unit was on patrol in Ciudad Miguel Aleman when it happened upon an abandoned building containing 3,178.6 kilograms of marijuana in 730 packages.


On July 21st a Mexican Army unit with the 9th Military Zone located a hidden drug laboratory used to make synthetic drugs in Sinaloa state. The unit was on patrol near the village of Aguajito de León in Rosa Morada Sindicatura in Mocorito municipality when it found the lab hidden in the brush. Among the contraband found was 2,375 kilograms of methamphetamine in solid form, 1,120 liters of liquid methamphetamine, 325 kilograms of caustic soda, 30 kilograms of sodium acetate, 410 liters of alcohol, 600 liters of acetic anhydride, 150 liters of toluene, 50 liters of methylamine, 40 liters of hydrochloric acid, 1,280 liters of an unknown liquid substance, 6 reactors for organic synthesis as well as various equipment.


An Mexican Army unit with the 9th Military Zone found an abandoned stolen vehicle containing guns in Sinaloa state July 22nd. The patrol found the vehicle in Adolfo Lopez Mateos colony in Culican municipality. Soldiers seized three rifles, two handguns, two grenade launcher attachments, four grenades, 30 weapon magazines. 560 rounds of ammunition and 15 radios.


An army unit with the Mexican 15th Military Zone found quantities of chemicals used to manufacture synthetic drugs in Jalisco state July 20th. The seizure took place in Guadalajara municipality where the unit located a warehouse. A total of 9,000 liters of undisclosed chemicals in 47 barrels, 44 bags of an undisclosed amount of methamphetamine and six containers with 60 liters of an undisclosed chemical substance were found. Two vehicles were also seized by the army.


On July 21st a Mexican Army unit with the 15th Military Zone located weapons and munitions on the highway between Sayula and San Gabriel in Jalisco state. Soldiers seized two handguns, 11 weapons magazines and 225 rounds ammunition.


An army unit with the Mexican 15th Military Zone detained an unidentified individual in Ocotlan in Jalisco after finding .62 kilograms of marijuana July 22nd.


A Mexican Army unit with the 9th Military Zone detained one unidentified individual near the village of Potrerillos in Mocorio in Sinaloa state July 23rd. Soldiers also seized two rifles, one handgun, nine weapons magazines, 224 rounds of ammunition and tactical gear.


An army unit with the Mexican 6th Military Zone located a quantity of marijuana and weapons in Piedra Negras municipality in Coahuila state July 25th. A total of 800 kilograms of marijuana was found in a building along with 10 rifles, four weapons magazines, 3,751 rounds of ammunition and a live jaguar.


July 23rd a Mexican naval infantry unit detained four individuals said to be members of Los Zetas criminal cartel in Puebla state, and seized quantities of drugs, cash and weapons. The detainees were identified as William de Jesus Torres Solorzano, Yanela Perez Vargas, Felipe de Jesus Cortez Sanchez and Jesus Jimenez Lopez Germain. Marines also seized two rifles, three handguns, four weapons magazines, two hand grenades, 230 round of ammunition and one kilogram of cocaine. Cash seized included USD $830,000 (MX $10,987,788.00) and MX $950,000.00 (USD $71761.48).


In two separate operations, Mexican naval infantry forces detained five individuals said to be members of the Los Zetas criminal cartel in Veracruz state July 23rd and 24th, seizing more then MX $30 million in foreign currency. The detainees were identified as Rafael Antonio Medina Rea, Ricardo Romero Fuyivara, Jesus Rosas Ibarra, Ruiz Feliciano Atilano and Rafael Soliz. Contraband seized included two handguns, five hand grenades, four vehicles and communications gear. Cash was seized in two lots, the first USD $1,610,890.00 (MX $21,325,445.00) and the second of USD $730,980.00.00 (MX $9,675,741.08)
Badanov's Burnt Blunt Special (Triple Special Edition)
Soldiers with the 2nd Military Zone incinerated drugs at a military base in Aguaje of Tuna in Baja California July 25th. A total 890.547 kilograms of marijuana and 2,708 kilograms of methamphetamine were destroyed.
In Santa Maria del Oro, Nayarit state, soldiers with the 13th Military Zone incinerated quantities of drugs July 25th. 789.65 kilograms of marijuana and 23.6 kilograms of marijuana seeds were destroyed.
Near Guayamas Sonara, Mexican naval personnel incinerated 8,703 kilograms of marijuana July 28th.
Posted by: badanov || 07/30/2012 00:00 || Comments || Link || E-Mail|| [6458 views] Top|| File under:
Caucasus/Russia/Central Asia
Nine dead after Dagestani raid
Nine suspected terrorists militants were killed by security forces in Dagestan during the storming of a house where they had been hiding with women and children.

Russia's National Anti-Terrorism Committee said special forces surrounded a house on the outskirts of Makhachkala in an overnight raid. Overnight negotiations failed and, after the rebels opened fire, the special forces let the children out and stormed the house.

One of those killed was a woman who, pretending to surrender, approached the special forces and detonated an explosive belt strapped to her body, the committee said, adding that she was killed.

Eight bodies were later found in the house, two law enforcement officials said.
Posted by: ryuge || 07/30/2012 05:45 || Comments || Link || E-Mail|| [6479 views] Top|| File under:
Europe
Germany Charges Suspected Syrian Spy
German prosecutors say they have filed criminal charges against a person suspected of spying for Syria.
 
A spokeswoman for federal prosecutors said Sunday that they have filed charges against a suspected Syrian spy but said she couldn't give any other details before they have confirmation that the suspect and the defense team have received the indictment.
Posted by: trailing wife || 07/30/2012 00:13 || Comments || Link || E-Mail|| [6465 views] Top|| File under:
India-Pakistan
US drone strike kills 4 in NW Pakistan
[Sacramento Bee]
Pak intelligence officials say a suspected U.S. missile strike has killed four people near the Afghan border.

The officials say the missiles hit a car in Khushali village near Mir Ali in North

Wazoo

.

They spoke on condition of anonymity Sunday because they were not authorized to talk to

news hound

s.

They say the identity of the four dead is not yet clear.
Posted by: Fred || 07/30/2012 00:00 || Comments || Link || E-Mail|| [6465 views] Top|| File under: al-Qaeda in Pakistan
Six people killed in Balochistan violence
[Dawn] QUETTA: Six people have been killed in fresh acts of violence in Balochistan



...the Pak province bordering Kandahar and Uruzgun provinces in Afghanistan and Sistan Baluchistan in Iran. Its native Baloch propulation is being displaced by Pashtuns and Punjabis and they aren't happy about it...


, DawnNews reported. In the latest incidents three people were killed in Kuli Ismail and Burvari road, after being shot by unknown

gunnies

riding a

cycle of violence

.

In another incident on Jail road, two police officials were killed after being shot by unknown

gunnies

riding a

cycle of violence

.

The

gunnies

had opened fire on the police van which killed one police official on the spot and critically

maimed

his lover companion. The injured man was taken to hospital and later succumbed to his wounds, reports said. Both the men were off duty when they had been shot after Taraweeh prayers.

Another person was also killed in a shooting incident in Quetta.

Posted by: Fred || 07/30/2012 00:00 || Comments || Link || E-Mail|| [6463 views] Top|| File under: Baloch Liberation Army
Eight more fall victim to violence in Karachi
[Dawn]
Various incidents of violence claimed eight lives in Bloody Karachi


...formerly the capital of Pakistain, now merely its most important port and financial center. It may be the largest city in the world, with a population of 18 million, most of whom hate each other and many of whom are armed and dangerous...


whereas nine people

were maimed

, DawnNews reported on Sunday.

The body of a man was found in a sack near Furniture market in

Bloody Karachi

's Arambagh area early on Sunday.

Another person died of gunshot wounds in the city's Orangi Town area.

Earlier in the morning, one woman was killed upon offering resistance during a dacoity bid in Surjani Towns's Rozi Goth area. Two people were also injured by the dacoit's firing.

Moreover, separate incidents of violence claimed a life each in

Bloody Karachi

s's Gol market in Nazimabad area, Surjani Town and near Yousuf Plaza in Federal B area.

A three-day-old body of a policeman was found in a house in Shah Latif Town area of

Bloody Karachi

, who appeared to have been tortured to death.

Another person was killed in Site's Metroville area of the port city.

Firing injured seven persons including a policeman in Gulshan-e-Ghazi in Baldia Town area of the city.
Posted by: Fred || 07/30/2012 00:00 || Comments || Link || E-Mail|| [6459 views] Top|| File under:
Girls school blown up in Swabi
That's what they're for, after all.

[Dawn] A government primary school for girls was blown up by unidentified

faceless myrmidons

here on Friday night, according to police.

Sources said that three

faceless myrmidons

planted three improvised

bomb

s at government primary school for girls in Sodher area. Two of the

bomb

s went off while the third one remained unwent kaboom!. Later, it was defused by Bomb Disposal Squad.

"The bombs were put in silver pots. Two of the bombs went kaboom! one after another. The third one was found unwent kaboom! by police that reached the area soon after the incident and cordoned off the institution," said an official, who visited the site of occurrence.

Two out of five classrooms of the school were destroyed completely. The remaining portion of the school building also developed huge cracks, he said. The blasts damaged the boundary wall of the school and shattered windows and doors of the building, the official added.

It was learnt that about 250 girls were studying at the school, which was closed owing to summer vacations.

Posted by: Fred || 07/30/2012 00:00 || Comments || Link || E-Mail|| [6465 views] Top|| File under: TTP
Iraq
6 Dead, 21 Hurt in Bombings across Iraq
[An Nahar]
Bombings in Iraq killed six people on Sunday, including two

coppers

, and

maimed

21 others, security and medical officials said.

A

car boom

in a market in al-Muqdadiyah, 90 kilometers (55 miles) northeast of Storied Baghdad


...located along the Tigris River, founded in the 8th century, home of the Abbasid Caliphate...


, killed four people and

maimed

13 others, a local police officer and a doctor said.

Another

car boom

killed two

coppers

and

maimed

three others east of Fallujah,
... the City of Mosques, which might have somthing to do with why it's not called Center of Prosperity or a really nice place to raise your kids...
Lieutenant Colonel Abed Awda Ismail of the Fallujah police and doctor Assem al-Hamdani from Fallujah Hospital said.

Also in Fallujah, located west of Storied Baghdad, a

roadside kaboom

maimed

four people, they said.

And in the north Iraq city of Kirkuk,


... a thick stew of Arabs, Turkmen, Kurds, and probably Antarcticans, all of them mutually hostile most of the time...


a magnetic "sticky bomb"

maimed

Major Rabih Nadhim of the Oil Protection Force, while police found the body of a 27-year-old border guard north of the city, police Colonel Sherzad Arif said.

Posted by: Fred || 07/30/2012 00:00 || Comments || Link || E-Mail|| [6457 views] Top|| File under: al-Qaeda in Iraq
Southeast Asia
Philippines Captures Top Qaida-Linked Militant
[An Nahar] Philippine authorities have tossed in the clink
You have the right to remain silent...
a founding member of the al-Qaeda-linked Abu Sayyaf


...also known as al-Harakat al-Islamiyya, an Islamist terror group based in Jolo, Basilan and Zamboanga. Since its inception in the early 1990s, the group has carried out bombings, kidnappings, murders, head choppings, and extortion in their uniquely Islamic attempt to set up an independent Moslem province in the Philippines. Abu Sayyaf forces probably number less than 300 cadres. The group is closely allied with remnants of Indonesia's Jemaah Islamiya and has loose ties with MILF and MNLF who sometimes provide cannon fodder...





...a small group of Islamic bandidos that has been blamed for most of the country's worst terror attacks, kidnapping foreigners, and chopping people's heads off. They are allied with Indonesia's Jemaah Islamiyah, or what's left of it...


group blamed for some of the worst terror attacks in the region, security officials said on Sunday.

Ustadz Ahmadsali Asmad Badron, also known as Ammad or Hamad Ustadz Idris, was tossed in the clink
You have the right to remain silent...
on Saturday in the remote Tawi-Tawi islands in the southern Philippines.

Police criminal investigation regional chief Edgar Danao said Badron was one of the original members of Abu Sayyaf, which was founded in the 1990s using seed money from al-Qaeda leader the late Osama bin Laden


... who used to be but now ain't...


"Badron was among the trusted members of (Abu Sayyaf) who made millions of pesos in ransom money collected from their operations," Danao said.

Along with one of his cousins Badron worked alongside Galib Andang, a notorious Abu Sayyaf leader well known as "Commander Robot".

The group carried out a daring cross-border raid on a Malaysian resort in April 2000 and kidnapped dozens of foreign tourists.

It gained Abu Sayyaf international notoriety even as the hostages were freed in batches after millions were paid following ransom negotiations brokered by Libya, officials said.

The group has also been blamed for the worst

bad boy

attacks in Philippine history including a ferry bombing in Manila in 2004 that killed more than 100 people.

Subsequent U.S.-backed operations against Abu Sayyaf led to the killing of key leaders, while many others including Andang were tossed in the clink
You have the right to remain silent...
, but he was later killed in a botched attempt to escape in 2005.

While on the run, Badron allegedly helped foreign

forces of Evil

from another regional terror group, the Jemaah Islamiyah (JI), to hide in the southern Philippines.
Posted by: Fred || 07/30/2012 00:00 || Comments || Link || E-Mail|| [6459 views] Top|| File under: Abu Sayyaf
Massive manhunt in southern Thailand as violence continues
It's been a Ramadan to remember already in southern Thailand.

Hundreds of police, soldiers and civilian officials have been deployed to hunt down 13 armed terrorists militants who remain at large after unleashing a hail of bullets at six soldiers on motorcycle patrol in Pattani's Mayo district on Saturday morning.

Most of the terrorists militants were natives of the district and further investigations found they were still hiding in Mayo.

Mayo police chief Pol Col Gong-aut Suwannakham said witnesses called in for questioning yesterday confirmed they could help identify many of the attackers from footage captured on a concealed security camera installed near the scene of the shootout. The police chief said, "We want more villagers who witnessed the crime scene and also knew these militants to help provide us with information that could lead to more arrests soon."

Pol Col Gong-aut believes the three suspects already arrested in connection with the killings were involved in Saturday's infamous attack, which killed four soldiers and injured two others. He insisted the suspects were not arrested as scapegoats for the incident.

The three were caught after a combined force of 50 military, police and civilian officials raided their homes in Pattani's Mayo district.

The sting operation came just hours after 16 well-armed terrorists militants opened fire on the six soldiers, who were patrolling on Saturday morning. Surveillance camera footage from a video recording of the incident aired on several TV channels soon after.

The three suspects in custody were spotted on security cameras in various locations. They were identified as Ismael Daong, 31, Rosuedee Jeurae, 28, and Mr Rosuedee's younger brother Samael Jeurae, 25.

Mr Ismael was spotted before the attacks talking on a cell phone as he rode on his motorcycle past a hospital on his way out of Mayo district. He is said to have monitored the army patrol unit and pointed them out to the terrorists militants.

The Jeurae brothers were caught on cameras at the shooting scene allegedly firing at the soldiers. One of the brothers has a limp, which allowed officials to easily identify the suspect.

Security checks on the way to Pattani municipality have been beefed up after authorities received tips that terrorists militants might try to plant two pickup trucks loaded with explosives in the city.

Three pickup trucks had been stolen from Songkhla's Thepa district and Yala's Muang district. The terrorists militants had also killed the owner of one of the vehicles stolen from Yala. Police suspect all three pickup trucks are still hidden in Pattani province.

Army chief Prayuth Chan-ocha called the assault a barbaric act. He said, "The act was inhuman by any means and the public should condemn such attacks."

He also called on people posting video clips of the violence in the southern provinces on the internet to stop doing so as it served no purpose. He asked, "Do they want the international community to get involved in this issue?"

Meanwhile, violence in the deep South continued yesterday.

Yutthana Meechamnan, 19, was found gunned down near his motorcycle, while Peerawat Pijkit, 24, was found killed in a rubber plantation nearby. In the province's Yarang district, Sakareeya Sasu, 45, was gunned down in a local village.

In Yala's Yaha district, Aleeya Jintra, 26, was gunned down in a rubber plantation. In Muang Yala, Suhairee Badong, 33, was killed by a gunshot to his head while praying in a mosque.
Posted by: ryuge || 07/30/2012 00:00 || Comments || Link || E-Mail|| [6459 views] Top|| File under: Thai Insurgency
Syria-Lebanon-Iran
66 Dead across Syria as Troops Assail Rebels in Aleppo
[An Nahar]
Troops backed by helicopters pushed an offensive against rebels in Syria's commercial capital Aleppo


...For centuries, Aleppo was Greater Syria's largest city and the Ottoman Empire's third, after Constantinople and Cairo. Although relatively close to Damascus in distance, Aleppans regard Damascenes as country cousins...


into a second straight day on Sunday, sparking fierce fighting and sending civilians fleeing.

The opposition Syrian National Council (SNC) accused the government of preparing to carry out "massacres" in the northern city and pleaded for heavy weapons to enable rebels to meet the onslaught.

It also urged the U.N. to hold an emergency session to discuss ways to protect civilians caught up in the conflict.

Syrian Foreign Minister Walid Muallem, on a surprise visit to key ally Iran, said the rebels "will definitely be defeated" in Aleppo, even as a Free Syrian Army (FSA) commander boasted the city would become a "graveyard" for the army's tanks.

The Syrian Observatory for Human Rights said Sunday's fighting was focused around the southwestern neighborhood of Salaheddin, where rebels repulsed a ground assault on Saturday.

"There are

festivities

on the edges of... Salaheddin" which regime forces were pounding with helicopter gunships, the Observatory's Rami Abdel Rahman told Agence

La Belle France

Presse.

Abdel Rahman described the situation in Aleppo as "a full-scale street war," with fighting also in the neighborhoods of Arkoub, Bab al-Hadid, Fardoss, Jisr al-Hajj, Sukari, Zahraa, Zebdiyeh, at the al-Hindrat Paleostinian refugee camp, and Bustan al-Qasr district which was being pounded by helicopter gunships.

The

Britannia

-based Observatory said that "the sound of heavy machinegun fire and

kaboom

s" could be heard in Salaheddin late on Sunday but gave no further details.

Rebels broke into a juvenile detention center "in order to set the prisoners free," he said, adding displaced families were having difficulty finding refuge "because nowhere is safe anymore."

After massing for two days, troops backed by tanks and helicopters on Saturday launched a ground assault on Salaheddin, where rebels concentrated their forces when they seized much of Aleppo on July 20.

Both sides claimed to have made advances, but an AFP correspondent reported rebels had largely repulsed the army when it launched its first onslaught.

Civilians in the city of some 2.5 million crowded into basements seeking refuge from the intense bombardment by artillery and helicopters, the correspondent said.

Colonel Abdel Jabbar al-Oqaidi, FSA commander for Aleppo, said the rebels had inflicted heavy losses on the army in Salaheddin but that there had been many civilian deaths.

"We have destroyed eight tanks and some armored vehicles and killed more than 100 soldiers," he said.

"Aleppo will be the graveyard of the tanks of the Syrian army," Oqaidi told AFP in an interview conducted at an isolated farmhouse surrounded by olive groves near the city.

"We ask the West for a no-fly zone" in order to prevent aerial raids by Assad's forces, he said.

The colonel said his men were positioned across Aleppo and would not withdraw as they had when they came under intense fire from regime troops in Damascus


...Capital of the last remaining Baathist regime in the world...


earlier this month.

"There is no strategic withdrawal of the Free Syrian Army. We await the attack," he said, while refusing to reveal how many rebels are fighting in Aleppo.

"We expect (the army) to commit a very great slaughter, and we urge the international community to intervene to prevent these crimes," the colonel said.

The Observatory reported that by late afternoon seven people were killed in Aleppo, contributing to a nationwide

corpse count

of 66: 25 civilians, 19 troops and 22 rebels.

In Tehran, Muallem vowed regime forces would crush the rebels in Aleppo.

"We believe that all the anti-Syrian forces have gathered in Aleppo to fight the government... and they will definitely be defeated," he told a joint news conference with Tehran's Foreign Minister Ali Akbar Salehi.

Muallem also met President
Mahmoud Short Round Ahmadinejad, who told him that he hoped Syria's government would restore "stability" in the country quickly, Iran's ISNA news agency said.

Syria's

Moslem Brüderbund

denounced Iran and Russia, saying the powerful allies of the embattled Assad regime were "drowning in the blood of the Syrian people."

As the rebels faced the superior firepower of Assad's regime, SNC chief Abdel Basset Sayda called on foreign governments to provide them with heavy weapons.

"We want weapons that would stop tanks and jet fighters," Sayda said after talks in Abu Dhabi.

The SNC also called on the Security Council to hold an emergency session on the situation in Aleppo, Damascus and Homs and urged it to "take action to provide civilians with the needed protection from brutal bombing campaigns."

Peace envoy Kofi Annan

...Ghanaian diplomat who served as the seventh and so far the worst Secretary-General of the UN. Annan and the UN were the co-recipients of the 2001 Nobel Peace Prize for something or other that probably sounded good at the time. In December 2004, reports surfaced that Kofi's son Kojo received payments from the Swiss company Cotecna, which had won a lucrative contract under the UN Oil-for-Food Program. Kofi Annan called for an investigation to look into the allegations, which stirred up the expected cesspool but couldn't seem to come up with enough evidence to indict Kofi himself, or even Kojo...
urged both sides to hold back, saying only a political solution could end a conflict that rights activists say has killed more than 20,000 people since the uprising erupted in March 2011.

"The escalation of the military build-up in Aleppo and the surrounding area is further evidence of the need for the international community to come together to persuade the parties that only a political transition, leading to a political settlement, will resolve this crisis," he said.

Posted by: Fred || 07/30/2012 00:00 || Comments || Link || E-Mail|| [6457 views] Top|| File under: Govt of Syria
Who's in the News
28
[untagged]
5
Govt of Pakistan
4
Govt of Syria
2
Govt of Iran
1
Baloch Liberation Army
1
Boko Haram
1
Commies
1
Thai Insurgency
1
TTP
1
Abu Sayyaf
1
al-Qaeda in Iraq
1
al-Qaeda in Pakistan
Bookmark
E-Mail Me
The Classics
The O Club
Rantburg Store
The Bloids
The Never-ending Story
Thugburg
Gulf War I
The Way We Were
Bio
Merry-Go-Blog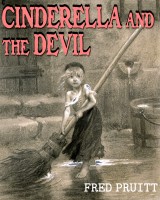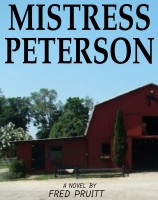 On Sale now!


A multi-volume chronology and reference guide set detailing three years of the Mexican Drug War between 2010 and 2012.

Rantburg.com and borderlandbeat.com correspondent and author Chris Covert presents his first non-fiction work detailing the drug and gang related violence in Mexico.

Chris gives us Mexican press dispatches of drug and gang war violence over three years, presented in a multi volume set intended to chronicle the death, violence and mayhem which has dominated Mexico for six years.
Click here for more information


Meet the Mods
In no particular order...


Steve White
Seafarious
Pappy
lotp
Scooter McGruder
john frum
tu3031
badanov
sherry
ryuge
GolfBravoUSMC
Bright Pebbles
trailing wife
Gloria
Fred
Besoeker
Glenmore
Frank G
3dc
Skidmark
Alaska Paul



Better than the average link...



Rantburg was assembled from recycled algorithms in the United States of America. No trees were destroyed in the production of this weblog. We did hurt some, though. Sorry.
3.239.58.199

Help keep the Burg running! Paypal: