Africa North
Muslim Brotherhood Activists Arrested
Egyptian security forces on Friday arrested seven student activists from the banned Muslim Brotherhood, an official for the group said. Abdul Munem Mahmoud, the Muslim Brotherhood official, said seven members of the group, all university organizers, were arrested during a raid on their Cairo apartment. "Security men broke into the apartment and arrested the young men and took them to an unknown destination," Mahmoud said. "They were only arranging a protest against the offensive cartoons of our great prophet."

A police official confirmed the arrest. "The men attached to the Brotherhood were having a meeting in their place, which is banned by the government," said the official, who spoke on condition of anonymity because he was not authorized to speak to the media.
Posted by: Fred || 03/03/2006 12:06 || Comments || Link || E-Mail|| [285 views] Top|| File under:
Al Jazeera TV has interview with an anti Islam secularist
Hat tip to Faithfreedom.org.

Following are excerpts from an interview with Arab-American psychologist Wafa Sultan. The interview was aired on Al-Jazeera TV on February 21, 2006. [translation by MEMRI]
----------
Host: I understand from your words that what is happening today is a clash between the culture of the West, and the backwardness and ignorance of the Muslims?

Wafa Sultan: Yes, that is what I mean.
....I am not a Christian, a Muslim, or a Jew. I am a secular human being. I do not believe in the supernatural, but I respect others' right to believe in it.

Dr. Ibrahim Al-Khouli: Are you a heretic?

Wafa Sultan: You can say whatever you like. I am a secular human being who does not believe in the supernatural...

Dr. Ibrahim Al-Khouli: If you are a heretic, there is no point in rebuking you, since you have blasphemed against Islam, the Prophet, and the Koran...

Wafa Sultan: These are personal matters that do not concern you.

[...]

Wafa Sultan: Brother, you can believe in stones, as long as you don't throw them at me. You are free to worship whoever you want, but other people's beliefs are not your concern, whether they believe that the Messiah is God, son of Mary, or that Satan is God, son of Mary. Let people have their beliefs.

[...]

Wafa Sultan: The Jews have came from the tragedy (of the Holocaust), and forced the world to respect them, with their knowledge, not with their terror, with their work, not their crying and yelling. Humanity owes most of the discoveries and science of the 19th and 20th centuries to Jewish scientists. 15 million people, scattered throughout the world, united and won their rights through work and knowledge. We have not seen a single Jew blow himself up in a German restaurant. We have not seen a single Jew destroy a church. We have not seen a single Jew protest by killing people. The Muslims have turned three Buddha statues into rubble. We have not seen a single Buddhist burn down a Mosque, kill a Muslim, or burn down an embassy. Only the Muslims defend their beliefs by burning down churches, killing people, and destroying embassies. This path will not yield any results. The Muslims must ask themselves what they can do for humankind, before they demand that humankind respect them.



I wonder how many flames Al J got from their viewership
Posted by: mhw || 03/03/2006 09:48 || Comments || Link || E-Mail|| [279 views] Top|| File under:
Britain
UK court clears Dubai port deal
Britain's High Court has approved the takeover of UK shipping icon Peninsular and Oriental Steam Navigation Co by state-owned Dubai Ports World, despite a last-minute objection by a US company. On Thursday, Justice Nicholas Warren dismissed the appeal from Miami-based Eller & Co as he gave the required go-ahead for the $6.8 billion deal. Warren said: "The objections of Eller do not persuade me that I should not sanction the scheme."

Eller had argued that US concerns about a United Arab Emirates company owning significant operations at six major US seaports could substantially harm its business. Eller Company, based in Miami, Florida, has a joint venture agreement with a subsidiary of P&0. Eller had argued that a successful takeover by Dubai Ports World, which is controlled by the ruling Maktoum family in the United Arab Emirates, would harm its national interests.
Posted by: Fred || 03/03/2006 00:00 || Comments || Link || E-Mail|| [276 views] Top|| File under:
China-Japan-Koreas
Japan Wants N. Korean Agents Put on List
Japan has asked Interpol to put two elderly former North Korean spies on an international wanted list for their suspected involvement in kidnapping at least four Japanese citizens in the 1970s, media reports said Friday. The move was another step in the government's efforts to pressure North Korea into cooperating more fully in detailing what happened to the abducted Japanese.

North Korea said in 2002 that its agents kidnapped 13 Japanese over the years, apparently to train spies in the Japanese language and culture. It returned five of the victims, including two couples, but said the remaining eight were dead. Japan, however, suspects some of the others are still living in North Korea and has demanded conclusive proof of their deaths. It also wants information on other missing people that authorities think may have been kidnapped by the North.

With public anger in Japan high, Japanese leaders have put the issue at the top of the agenda in recent rounds of talks with North Korea and they rule out increased ties sought by the communist regime in Pyongyang until there is progress. Last month, Japanese courts issued arrest warrants for two former North Korean agents -- Shin Kwang Su and Choi Sung Chol -- suspected of participating in some of the kidnappings. The government demanded Pyongyang hand over the men for trial. Now the National Police Agency has requested that Interpol put the two men on the international wanted list, public broadcaster NHK and Kyodo News agency reported. The police agency and Foreign Ministry would not confirm the report. The two men, who are both in their 70s and are believed to be in North Korea, are suspected of kidnapping two couples -- Yasushi and Fukie Chimura and Kaoru and Yukiko Hasuike -- separately from western Japan in 1978. North Korea returned all four to Japan in 2002.
Posted by: Fred || 03/03/2006 12:20 || Comments || Link || E-Mail|| [290 views] Top|| File under:
Fifth Column
Carter Seeks Vote in U.N. Against U.S.
President Carter personally called Secretary of State Rice to try to convince her to reverse her U.N. ambassador's position on changes to the U.N. Human Rights Commission, the former president recalled yesterday in a talk in which he also criticized President Bush's Christian bona fides and misstated past American policies on Israel.

Mr. Carter said he made a personal promise to ambassadors from Egypt, Pakistan, and Cuba on the U.N. change issue that was undermined by America's ambassador, John Bolton. "My hope is that when the vote is taken," he told the Council on Foreign Relations, "the other members will outvote the United States."

While other former presidents have tried to refrain from attacking the sitting chief executive, Mr. Carter's attacks on President Bush have increased. The episode he recounted yesterday showed how he tried to undermine officials at lower levels in an effort to influence policy.

The story, as Mr. Carter recalled, began with a recent dinner for 17 he attended in New York, where the guests included the president of the U.N. General Assembly, Jan Eliasson; an unidentified American representative, and other U.N. ambassadors from "powerful" countries at Turtle Bay, of which he mentioned only three: Cuba, Egypt, and Pakistan. The topic was the ongoing negotiations on an attempt to replace the widely discredited Geneva-based Human Rights Commission with a more accountable Human Rights Council.

"One of the things I assured them of was that the United States was not going to dominate all the other nations of the world in the Human Rights Council," Mr. Carter said. However, on the next day, Mr. Carter said, Mr. Bolton publicly "demanded" that the five permanent members of the Security Council will have permanent seats on the new council as well, "which subverted exactly what I have promised them," Mr. Carter said.

"So I called Condoleezza Rice and told her about the problem, and she said that that statement by our representative was not going to be honored," he said. But despite Mr. Carter's assessment that there are "a lot of people" in Washington who oppose Mr. Bolton on the Human Rights Council, Mr. Bolton's opposition to the proposed new structure became American policy.

Publications not known for their support of the Bush administration or Mr. Bolton, such as the New York Times and the Washington Post, recently backed the ambassador's policy on the Human Rights Council, saying in editorials that the compromise hashed out by Mr. Eliasson is an inadequate fix for the existing structure.

Mr. Bolton's spokesman, Richard Grenell, told The New York Sun yesterday that it is "naive" to think that Mr. Bolton has "a different position than the rest of the United States government on this issue."

Asked yesterday about his views on religion, Mr. Carter said, "The essence of my faith is one of peace." In a clear swipe at Mr. Bush's faith, and to a round of applause, he then added, "We worship the prince of peace, not of pre-emptive war." Mr. Carter then went on to attack American Christians who support Israel.

He also reiterated his known view that most of the problems in the Israeli-Arab front derive from Israel's settlement policies and its building of a defensive barrier in what he insisted on calling "Palestine."

"From Dwight Eisenhower to the road map of George W. Bush, our policy has been that Israel's borders coincide with those of 1949," Mr. Carter said, adding, "All my predecessors have categorized each settlement as both illegal and an obstacle to peace."

On April 14, 2004,President Bush said in a speech, "In light of new realities on the ground, including already existing major Israeli population centers, it is unrealistic to expect that the outcome of final status negotiations will be a full and complete return to the armistice lines of 1949." He later cemented that statement in a letter to Prime Minister Sharon, which became the stated American policy on Israeli settlements.

The host of yesterday's event, the president of the Council on Foreign Relations, Richard Haass, who has served several presidents in key Middle East roles, including most recently Mr. Bush, told the Sun yesterday that while American officials frequently defined settlements as an "obstacle to peace" they refrained from calling them "illegal."




Posted by: lotp || 03/03/2006 12:17 || Comments || Link || E-Mail|| [502 views] Top|| File under:
German worked in Tommy Franks' office in Iraq: report
German politicians Thursday played down a new report in the New York Times detailing assistance to the United States by German intelligence agents during the Iraq war.

Ve know nuttink. Nuttink!!

The report said a German intelligence officer worked in the office of the top American commander of the Iraq invasion, General Tommy Franks, and passed on information collected by two German agents in Baghdad.

Olaf Scholz, a Social Democrat member of the Parliamentary Control Commission which discusses intelligence activities, called the report "absurd and unreliable."

Nope. Didn't happen. And you can't prove it.

Max Stadler, a member of the opposition Free Democrats, said the report contained nothing new.

The Times gave the source for its report as a classified section of a review compiled by Scholz's committee. But it was not clear whether this meant a government report prepared for the committee.

The Times said the review stated that the decision to station an intelligence officer in Franks' office in Qatar from early 2003 through the invasion on March 20, 2003, was made at the highest levels of the German government, even though Berlin was a staunch critic of the Iraq invasion.

A version of the report was released to the public, but the original 300-page dossier was cut down to 90 pages, and, according to the Times, omitted such information as the stationing of the German liaison officer in Franks' office.

The Times said it was able to view a copy of the classified copy from a German journalist.

wonderful. just freakin wonderful. I'll sleep better tonight knowing the NYT will print any damned thing it can get its hands on - and nobody's bothering to lock those file drawers. That's the REAL story here.

It said the German intelligence officer made 25 reports to the Americans, answering 18 of 33 specific requests for information during the first few months of the Iraq war.

Most of the information was on sites that should not be bombed, including diplomatic compounds, but eight of the reports had to do with Iraqi police and soldiers in Baghdad, including two that provided the geographic coordinates of military units.

The German report, however, insisted that German intelligence did not direct airstrikes, the Times said.

Stadler said the fact a German intelligence officer made 25 reports to the Americans had already been published in both German and US media.

Scholz called the Times report "a rehash of previously known facts that has nothing to do with serious research." He said the Times was trying to sell excerpts from a government report to a parliamentary committee as further proof of the involvement of German intelligence agents in Iraq.

"This involvement was cleared up long ago by the Parliamentary Control Commission," he said.

While the German report indicated the intelligence cooperation as systematic, relations between Berlin and Washington at the time were at a low over then-German chancellor Gerhard Schroeder's opposition to military action against Iraq, which he made the focus of the 2002 federal election campaign.

Germany has long insisted it provided little help to the US-led invasion forces, but a parliamentary review and news reports indicated regular cooperation.

The Times also reported earlier this week that the German intelligence agents in Baghdad in 2003 obtained a copy of Saddam Hussein's defence plans for the capital, which were passed on to the United States.

The German government strongly denied the story and said it was never aware of the Baghdad defence plans, which the Times said it obtained from a classified US military study.

According to the classified review cited Thursday by the Times, the US-German intelligence-sharing arrangement was made and approved in late 2002 by officials that included then-foreign minister Joschka Fischer and the current foreign minister, Frank-Walter Steinmeier, who was Schroeder's secret service coordinator.

The Times said the operation was stopped at the end of the invasion and the three intelligence agents involved received the American Meritorious Service Medal recognizing the "critical information to United States Central Command to support combat operations in Iraq."

The Parliamentary Control Commission is due to meet again on Monday to discuss this week's revelations. Opposition parties are pressing for a full parliamentary inquiry.

DPA



Posted by: lotp || 03/03/2006 00:00 || Comments || Link || E-Mail|| [292 views] Top|| File under:
Home Front: Politix
Dubai flap threatens other investment in US
The political firestorm over Arab management of six U.S. ports threatened to widen on Thursday after a senior House Republican said he wanted foreign firms to sell their investments in American ports, electricity plants and other infrastructure critical to U.S. security.

California Republican Duncan Hunter, chairman of the House Armed Services Committee, said foreign investments in such areas should be "rolled back" along with the pending $6.85 billion deal involving Dubai Ports World, which is state-owned by the United Arab Emirates.

Hunter was scathing in his assessment of Dubai Ports World's plan to buy Britain-based P&O, including its American port assets, saying the UAE had been "instrumental" in the transshipment of nuclear materials and weapons of mass destruction components.

In the Senate, lawmakers of both parties also sought to tighten rules governing foreign investment. They expressed dismay at what they saw as Bush administration carelessness in quickly approving the Dubai Ports World deal to manage six U.S. ports without considering implications for national security.

"Everything in this country can't be for sale," Senate Banking Committee Chairman Richard Shelby said as his panel began questioning Bush administration officials on the Dubai ports deal. The Alabama Republican said the law should be clarified to take national security into account.

"While I strongly support our open investment policy and recognize that it is vital to our national economic interest, I do not believe it should stand at any cost," Shelby said.

U.S. President George W. Bush says security concerns are unwarranted because the UAE is a strong ally, and he has threatened to veto any legislation blocking the deal.

The Bush administration in January approved the Dubai Ports World deal but agreed over the weekend to give it a 45-day review after criticism from lawmakers who say they are worried terrorists could take advantage of the arrangement to infiltrate U.S. ports.

On the House side of Capitol Hill, Hunter told reporters that under the legislation he planned, the Pentagon and Department of Homeland Security would list infrastructure critical to national security. Foreign companies would then be required to divest their holdings in it, he said.

Several lawmakers from both parties in the House on Thursday introduced a companion bill to Senate legislation that would ban foreign governments -- but not private foreign companies -- from controlling operations at U.S. ports. It is aimed at barring state-owned companies like Dubai Ports World.

Legislation already exists in the House and the Senate to review the Dubai Ports World deal and give Congress the ability to disapprove it.

Dubai Ports World officials told Hunter's Armed Services Committee the deal should be completed next Monday or Tuesday, pending the outcome of any court appeals in Britain.

A British judge ruled on Thursday the $6.85 billion takeover could go ahead.

Deputy Treasury Secretary Robert Kimmitt said the Committee on Foreign Investments in the United States, or CFIUS, the interagency panel that OK'd the ports deal, would start its 45-day review when the company filed papers requesting it.

Company executives told House lawmakers that Dubai Ports World would abide by any new CFIUS conditions "that would be reasonable" and also applied to competitors.

Officials confirmed on Thursday that another UAE company, Dubai International Capital, was under CFIUS review for its planned $1.24 billion acquisition of London-based Doncasters Group Ltd. It operates in nine U.S. locations and makes parts for U.S. defense contractors.

Posted by: lotp || 03/03/2006 00:00 || Comments || Link || E-Mail|| [546 views] Top|| File under:
Mohammed Reza Taheri-Azar Drives Through Crowd Deliberately
May be just random nutjob, or... a not so random nutjob.



A University graduate careened a rented silver Jeep Grand Cherokee through the Pit about noon Friday, striking nine pedestrians and sending six to UNC Hospitals with minor injuries.

Mohammed Reza Taheriazar, 22, who graduated in 2005, is still in custody at the Department of Public Safety after turning himself in after the incident. DPS spokesman Randy Young said he will be transferred, likely to the Orange County Jail, but did not say when that would be.

Taheriazar was born May 5, 1983,

Born where?

according to University registrar records. He was a psychology and philosophy major. He was published in The Charlotte Observer for dean's list honors in spring 2005. He is still listed as a senior in the print directory.

At about 2 p.m., a bomb threat was called into the University Commons apartment buiding D, at 303 Smith Level Road in Carrboro, where Taheriazar is believed to live. State Bureau of Investigations officials entered the building at 3:03 p.m. The Federal Bureau of Investigation now has arrived. No counter-terrorist agents are present, said Capt. Joel Booker, of the Carrboro Police Department.

Booker said the threat is related to the campus incident. All buildings have been cleared, and police encourage residents not to return to the complex. Officials have not yet entered the apartment, Booker said at 4:30 p.m.

"To my knowledge, the only person involved is being dealt with on (campus police's) end," he said. "This person obviously has roommates, but there's no reason to believe they were involved."

No, none at all. HEY LOOKITTHAT! Oh, just a bird. What were we talking about?

Commons apartments typically house four people. Booker said Taheriazar has two roommates, one a UNC student and one a student at a local community college.

They are trying to get one of the roommates to return to the apartment.



What ever for?



Chapel Hill police spokeswoman Jane Cousins said a Mohammed Reza Taheri-Azar has a prior arrest. He was arrested June 16, 2003, on one count of resisting arrest and reckless driving.



EFL Much more at the link. The only thing that shocks me is that they gave out his name. I'm guess the Daily Tar Heel doesn't know that they are supposed to edit funny sounding names when it might be... well... you know.
Posted by: Laurence of the Rats || 03/03/2006 17:38 || Comments || Link || E-Mail|| [505 views] Top|| File under:
Has the New York Times Violated the Espionage Act?
From Commentary, so severe EFL



The 9/11 Commission, in seeking to explain how we fell victim to a surprise assault, pointed to the gap between our foreign and domestic intelligence-collection systems, a gap that over time had grown into a critical vulnerability. Closing that gap, in the wake of September 11, meant intercepting al-Qaeda communications all over the globe. This was the purpose of the NSA program—a program "essential to U.S. national security," in the words of Jane Harman, the ranking Democratic member of the House Intelligence Committee—the disclosure of which has now "damaged critical intelligence capabilities."

One might go further. What the New York Times has done is nothing less than to compromise the centerpiece of our defensive efforts in the war on terrorism. If information about the NSA program had been quietly conveyed to an al-Qaeda operative on a microdot, or on paper with invisible ink, there can be no doubt that the episode would have been treated by the government as a cut-and-dried case of espionage. Publishing it for the world to read, the Times has accomplished the same end while at the same time congratulating itself for bravely defending the First Amendment and thereby protecting us—from, presumably, ourselves. The fact that it chose to drop this revelation into print on the very day that renewal of the Patriot Act was being debated in the Senate—the bill's reauthorization beyond a few weeks is still not assured—speaks for itself.

The Justice Department has already initiated a criminal investigation into the leak of the NSA program, focusing on which government employees may have broken the law. But the government is contending with hundreds of national-security leaks, and progress is uncertain at best. The real question that an intrepid prosecutor in the Justice Department should be asking is whether, in the aftermath of September 11, we as a nation can afford to permit the reporters and editors of a great newspaper to become the unelected authority that determines for all of us what is a legitimate secret and what is not. Like the Constitution itself, the First Amendment's protections of freedom of the press are not a suicide pact. The laws governing what the Times has done are perfectly clear; will they be enforced?
Posted by: Nimble Spemble || 03/03/2006 13:08 || Comments || Link || E-Mail|| [311 views] Top|| File under:
CENTCOM Eyes Blogs to Shape Opinion
In a bid to find new ways to influence public opinion about U.S. operations in Iraq and Afghanistan, a small media affairs team in Tampa has burrowed into the mushrooming cyber world of blogs and persuaded hundreds of Web sites -- which then link to thousands of other sites -- to post content prepared by military public affairs officials.

Since last July, the Florida-based U.S. Central Command's public affairs staff -- in an effort recently praised by Defense Secretary Donald Rumsfeld for its innovation -- has been initiating contact with editors of Web sites that cover operations in Iraq and Afghanistan, offering the same news releases and stories written by military officials that are made available to journalists affiliated with traditional media outlets.

In addition, this CENTCOM "electronic media engagement team" encourages these blogs to post a direct link -- along with the command's insignia -- back to CENTCOM's main Web site.

To date, more than 300 blogs have posted links to the command's public affairs page, which have directed millions of viewers to CENTCOM's site, command officials say. The blogs with direct links to CENTCOM's site are linked to another 9,300 blogs. This second band of Web sites then link to another 270,000 blogs, providing a potentially exponential reach.

"It's an incredible way to communicate with the public," said Lt. Col. Richard McNorton, a CENTCOM spokesman, who oversees a team of two young, enlisted staff members who work full time on the blogs.

It has generated new traffic to the CENTCOM Web site, he said, and paved a new path for pushing content to the public that bypasses traditional print and broadcast media outlets.

CENTCOM's Web site now gets more visitors through these linked blogs than it does from search engines like Google and Yahoo. Since the outreach effort began, online subscriptions to the command's weekly newsletter have tripled, and the command has observed that items it sends to bloggers ripple across the Internet, directly reaching thousands of viewers, McNorton said.

These results have attracted high-level attention.

Defense Secretary Donald Rumsfeld, in a speech last month to the Council on Foreign Relations on the need for the government to improve its strategic communications capabilities, highlighted CENTCOM's project as an example of an innovative outreach effort.

McNorton, the CENTCOM spokesman, said the command has reached out to blogs edited by people who support operations in Iraq and Afghanistan as well as to those who oppose it. To date, the vast majority of the blogs that regularly post CENTCOM content and provide a direct link are run by what he calls "supporters."

"They will pretty much post anything," he said. "The problem with that is the readers are already pro-military. It's almost like we're preaching to the choir."

Fewer than 10 blogs written by those who oppose U.S. operations, which CENTCOM calls "determined detractors," have established links, he said.

Along with these two categories, the public affairs team targets two other blog categories, McNorton said: Those run by pundits like Bill Bennett, who on occasion has posted CENTCOM content, and sites that are focused on current affairs.

Based on its experience with blogs, the command is laying plans to revamp its main Web site to provide more varied content that could be easily exported for use on blogs, he added. CENTCOM officials are looking to take advantage of new multimedia tools to provide video clips and podcasts -- individual sound files -- of speeches by senior command leaders like commander Gen. John Abizaid, he said.

All CENTCOM-generated content provided to blogs is in English. A real counter-propaganda campaign, McNorton said, would require engaging in other languages, particularly Arabic and Farsi.

"Right now our mission is to provide information to the public," he said. "This is just another method of engaging directly."

While military leaders may consider the blog outreach effort pioneering, McNorton noted that U.S. adversaries are demonstrating effective uses of this new medium.

"The enemy is so good at using Web sites and blogs to communicate and to recruit. They even have virtual Caliphates. We were so far behind the curve," he said.
Posted by: tipper || 03/03/2006 10:23 || Comments || Link || E-Mail|| [363 views] Top|| File under:
Patriot Act wins final approval in Congress
Capping months of partisan wrangling, the U.S. Senate gave final congressional approval on Thursday to renewing the USA Patriot Act, which expanded the government's power to track down foes in the war on terrorism.

A day after passing a related bill to better protect civil liberties under the act, the Senate endorsed the overall measure 89-10. It next goes to President George W. Bush to sign into law. The House of Representatives passed it in December.

First enacted shortly after the September 11 attacks, the Patriot Act broadened the ability of the U.S. government to obtain private records, conduct wiretaps and searches and share information. Fierce debate over the act's renewal has pitted critics who say its provisions have infringed too much on basic rights against backers who say such measures are essential to safeguard America against further attacks.

With 16 provisions of the act set to expire next week, the bill would make 14 of them permanent and extend two others by four years.The bill would also provide fresh tools to combat terrorist financing, protect mass transit, secure ports and curb abuse of methamphetamines, a highly addictive drug.
Continued on Page 49
Posted by: lotp || 03/03/2006 00:00 || Comments || Link || E-Mail|| [304 views] Top|| File under:
India-Pakistan
Three Killed at Indian Anti-Bush Protests
Anger at President Bush swept through parts of India on Friday as protesters burned his effigy and carried posters of Osama bin Laden. Three people were killed in clashes, and 18 were injured.

While most Indians look favorably upon the United States, and though the protests have not been as large as expected, anti-Bush demonstrations have been held in various Indian cities by communists and Muslim groups during his visit.

Violence erupted in the city of Lucknow when dozens of armed Muslims tried to force Hindu shop owners to shut their stores to protest Bush's visit, said Senior Superintendent of Police Ashutosh Pandey. The two sides argued, exchanged blows, and finally shot at each other, killing a Muslim teenager, Pandey said.

Television stations showed shrieking people carrying the injured on fruit carts through narrow streets choked with protesters.

In the southern city of Hyderabad, demonstrators burned an effigy of Bush around the time that he arrived there.

Chanting "Bush hands off India" and "Bush go home," several hundred communist and Muslim demonstrators marched through the city, and shops in the Muslim-dominated Charminar neighborhood were closed in protest. Some 40 percent of the city's 7 million people are Muslim.

Later, some worshippers at a Charminar mosque threw rocks at police after Friday prayers. Officers surrounded the mosque with barbed wire and called on protesters to disperse peacefully. Two protesters and two policemen were slightly wounded, police said.

In Hyderabad, protesters waving red and black banners marched three kilometers (two miles) to a rally where they burned an effigy of Bush and conducted a mock funeral. Some carried posters of al-Qaida leader Osama bin Laden.

"We are protesting against George Bush because he is a warmonger. We are demanding the evacuation of American troops from Iraq," said B.V. Raghavulu, a senior leader of the Communist Party of India (Marxist).

In Srinagar some 5,000 worshippers chanted anti-American slogans and burned effigies of Bush as they emerged from Friday prayers. The worshippers pelted police with stones and bricks.

Police used tear gas to disperse them and the street fighting left about a dozen protesters and policemen injured, said police officer Ali Mohammad.
HYDERABAD, India (Rantburg News Service): Muslim clerics and commies continued manufacturing anger at President Bush in an effort to disrupt his visit to India on Friday. Protesters burned his effigy and carried posters of Osama bin Laden. The clashes, as is traditional with Muslim festivities, claimed three lives.

Violence erupted in the city of Lucknow when dozens of armed Muslim bully boyz tried to force Hindu shop owners to shut their stores, said Senior Superintendent of Police Ashutosh Pandey. The Hindoos, preferring their livelihood to indulging the latest Muslim temper tantrum, told them to piss off. A Muslim yoot hollered "Go fer yer guns, Mukkerjee!" whereupon Mukkerjee shot him through the brisket. Television stations showed shrieking, eye-rolling protesters, jumping up and down and carrying the injured on fruit carts through narrow streets choked with lunatics.

In the southern city of Hyderabad, demonstrators burned an effigy of Bush around the time that he arrived there. "They did?" President Bush responded when asked about the burnings. "I didn't feel a thing. I suppose it gives them something to do, though, since it didn't look like they were the kind of people who have jobs."

Chanting "Bush hands off India" and "Bush go home," several hundred communist and Muslim demonstrators tromped through the city. Shops in the Muslim-dominated Charminar neighborhood were closed in protest. Some 40 percent of the city's 7 million people are Muslim. Most of the rest are normal people.


Later, some rioters at a Charminar mosque threw rocks at police after being whipped to a frenzy by their holy men at Friday prayers. Officers surrounded the mosque with barbed wire, much like caging crazed animals, and called on protesters to disperse peacefully. Two protesters and two policemen were slightly wounded, police said, which indicates they didn't.

In Hyderabad, protesters waving red and black banners dutifully tromped three kilometers (two miles) to the usual rally where they burned an effigy of Bush and conducted a mock funeral. "I'm mock dead?" Bush asked rhetorically. "Hell, I don't even feel mock sick!"


Some carried posters of al-Qaida leader Osama bin Laden and Evil Bert. "We are protesting against George Bush because he is a warmonger. We are demanding the evacuation of American troops from Iraq," said B.V. Raghavulu, a senior leader of the Communist Party of India (Marxist).

In Srinagar some 5,000 worshippers chanted the usual anti-American slogans and burned effigies of Bush as they erupted from their dosage of Olde Tyme Religion at Friday prayers. The worshippers piously pelted police with stones and bricks. Police used holy tear gas to disperse them and the ritual street fighting left about a dozen protesters and policemen injured, said police officer Ali Mohammad.
Posted by: Fred || 03/03/2006 12:12 || Comments || Link || E-Mail|| [276 views] Top|| File under:
Pakistan wants US to match India nuke deal
ISLAMABAD - Pakistan said on Thursday that it expected the United States to give Islamabad the same kind of civilian nuclear cooperation as it had just extended to arch rival India.

In a pact agreed Thursday, the highlight of US President George W. Bush's trip to India, Washington committed itself to seek approval from the US Congress and the Nuclear Suppliers Group to lift curbs on sharing nuclear technology with India. "We hope that we will also get the same kind of cooperation," Pakistan foreign ministry spokeswoman Tasnim Aslam told AFP.


You mean the Chinese didn't care of you already?

Pakistan needs to generate 8,800 megawatts of electricity through nuclear power in the next 15 to 20 years for its growing economy, she said.

Last month Bush urged Pakistan to be patient with US nuclear cooperation with India but did not commit to -- or rule out -- a similar arrangement with Islamabad in the future. The United States regards Pakistan a frontline ally in its global war on terror and awarded it the status of a major non-NATO ally.

However Pakistan has been at the centre of international concerns over nuclear proliferation since its disgraced atomic scientist Abdul Qadeer Khan admitted in 2004 to leaking atomic secrets to Iran, North Korea and Libya.


Too bad Khan didn't work on nuclear power plants instead of nuclear weapons.
Posted by: Steve White || 03/03/2006 00:00 || Comments || Link || E-Mail|| [272 views] Top|| File under:
China urges India to abandon nuclear weapons
If the Chinese are against it, I'm for it.

BEIJING - China urged India to abandon nuclear weapons and strengthen atomic safeguards as President George W. Bush and the Indian Prime Minister Manmohan Singh sealed a controversial nuclear pact on Thursday. Under the deal signed while Bush visited Delhi, the United States offered India nuclear fuel and technology in return for India agreeing to put a wall between its civilian and military nuclear facilities and place its civilian programme under international inspections.

India should sign the Non-Proliferation Treaty and also dismantle its nuclear weapons, a spokesman for China's Foreign Ministry, Qin Gang, told a news briefing in Beijing. "As a signatory country, China hopes non-signatory countries will join it as soon as possible as non-nuclear weapon states, thereby contributing to strengthening the international non-proliferation regime," he said.

Qin said current international safeguards on nuclear weapons were the hard-won product of many countries' efforts and should not be weakened by exceptions. "China hopes that concerned countries developing cooperation in peaceful nuclear uses will pay attention to these efforts. The cooperation should conform with the rules of international non-proliferation mechanisms," he said.


Funny how this wasn't a problem back in the 1960s when the Chinese were building their first bombs.

The NPT grants China, the United States, Russia, France and Britain status as nuclear weapons states, but bars other signatory countries from having such weapons.

China has been pursuing nuclear power cooperation with Pakistan, India's long-time rival, and has also hosted stalled six-party talks on North Korea's nuclear weapons programme.


And we all remember how angry the Chinese were with Khan.

China urged Iran on Thursday to cooperate with the UN nuclear watchdog and suspend nuclear enrichment activities, adding to rising international pressure on Teheran. "China hopes Iran will fully cooperate with the agency and clarify the unresolved questions about its nuclear programme and will restore the international community's confidence in Iran," ministry spokesman Qin said.


"Mr. Quid, this is Mr. Pro. Mr. Pro, meet Mr. Quo."
Posted by: Steve White || 03/03/2006 00:00 || Comments || Link || E-Mail|| [510 views] Top|| File under:
Iraq
Turkey says US troops must stay in Iraq
Turkey's foreign minister said on Thursday U.S. troops should not quit neighbouring Iraq prematurely "The Iraqis should be able to administer themselves, but we say the withdrawal of coalition forces before these things can happen would cause a vacuum, a gap," Abdullah Gul told reporters in televised remarks. Gul reaffirmed Turkey's support for Iraq's territorial and political unity, Reuters reported.
Posted by: Fred || 03/03/2006 00:00 || Comments || Link || E-Mail|| [311 views] Top|| File under:
Israel-Palestine-Jordan
Hamas invited to South Africa
JERUSALEM - South Africa has invited the Palestinians' incoming Hamas rulers for talks, Hamas and South African officials said on Thursday, in yet another blow to Israel's efforts to isolate the group. No timetable has been set for the visit, Hamas spokesman Sami Abu Zuhri told The Associated Press.

Israel expressed concern at the South African invitation, which the Foreign Ministry in Johannesburg confirmed. "We would be concerned that giving legitimacy to an unreformed Hamas could stifle the possibility that the movement will transform itself from a terrorist organization to a political party," Israeli Foreign Ministry spokesman Mark Regev said.
Posted by: Steve White || 03/03/2006 00:00 || Comments || Link || E-Mail|| [325 views] Top|| File under:
Paleos give back $40 million in aid
The interim Palestinian Government has refunded $A40 million in aid to the United States because the funds would have reached an authority led by Hamas, which Washington lists as a terrorist group.


"Here! Take it! We don't need your filthy lucre!"
"Thanks. Jones! Make sure you count it!"

David Welch, assistant secretary of state for Near Eastern affairs, told lawmakers the money was returned on Wednesday and the Palestinian Authority had promised to refund a further $A26 million before Hamas took over. "There should be by the time this interim caretaker government leaves office, no US taxpayer dollars in their (Hamas') hands," Mr Welch told the US House of Representatives International Relations Committee.


"Mahmoud! Call Riyadh! Tell 'em we need more dough!"
"Yes, Your Corpulence!"

The militant group Hamas, which is responsible for many suicide bombings in Israel, is listed as a terrorist organisation by the United States and the Bush administration cannot under US law give it any direct assistance. Since Hamas' victory in the Palestinian election in January, the US State Department has launched a review of its aid programs and the return of the $A66 million is part of that assessment.
Posted by: Fred || 03/03/2006 00:00 || Comments || Link || E-Mail|| [280 views] Top|| File under:
Southeast Asia
US ready to sell advanced arms to India: Pentagon
The United States said on the heels of a landmark civilian nuclear cooperation pact with India on Thursday that it was prepared to sell advanced warplanes and other high-tech arms to the south Asia nation.

"Where only a few years ago, no one would have talked about the prospects for a major U.S.-India defense deal, today the prospects are promising, whether in the realm of combat aircraft, helicopters, maritime patrol aircraft or naval vessels," the U.S. Defense Department said as President George W. Bush paid a three-day visit to India.

"The next step is to turn the talk of prospective sales into reality. The United States is committed to working with India to do this," the department added in a statement released to coincide with the president's visit.

The Pentagon release did not mention any specific deals except to note that Washington was prepared to offer Lockheed Martin F-16 and Boeing F/A-18 jet fighters to India.

"It is our goal to help meet India's needs in the defense realm, and to provide important capabilities and technologies that India seeks. We are on a path to accomplish this," the Pentagon said in Washington.

"We have indicated our intention to offer both the F-16 and the F-18, both combat proven aircraft. As additional capabilities enter our force, we will work with the government of India to make them available," it added.

"Our proposal will also address India's interest in technology transfer and indigenous co-production."

telegram for Beijing and General Musharraf. Paging Beijing and General Musharraf, please pick up line 1.
Posted by: lotp || 03/03/2006 00:00 || Comments || Link || E-Mail|| [283 views] Top|| File under:
Aoun calls for dialogue, not diatribes
"The national dialogue is not the type of conference during which one party has to admit its defeat or surrender its will to the dictates and decisions of one winner; we have no winners or losers," Free Patriotic Movement leader Michel Aoun told The Daily Star in an interview. Speaking of the national dialogue that kicked off Thursday, Aoun added that the success or failure of the dialogue depends on whether the parties carry with them preset conditions and ready-made decisions, or whether they go to the negotiating table free of all presumptions regarding any controversial issue. "These issues must be discussed openly, honestly and with transparency with the aim to reach national consensus on how to advance and save the country; one cannot be serious about reaching consensus without being ready to find common ground on all issues," Aoun said.

The March 14 Forces had already declared they would not discuss the presidency issue inside the conference, which they said must not assume the function of Parliament. Aoun said he could not agree more. "However, if they want to solve the presidency issue through Constitutional means and not through national dialogue, let them try again. They will still need two thirds of Parliament to amend the laws or elect a new president."

Some parties and groups have voiced their support for Aoun as the only "accepted candidate" under the circumstances to replace President Emile Lahoud in case the latter decided to resign voluntarily. The majority, on the other hand, accept Aoun as one of several candidates. "I am ready to delay announcing my candidacy until the so-called majority names its candidate," Aoun said. "They cannot agree on one candidate while insisting on ousting Lahoud first; probably they want to have a vacant presidency to pass some decisions and laws without anyone checking."
Posted by: Fred || 03/03/2006 00:00 || Comments || Link || E-Mail|| [259 views] Top|| File under:
Sidon, Chouf sign up for Lahoud resignation
Hundreds of Sidon citizens signed the March 14 forces' petition Thursday calling for the resignation of President Emile Lahoud, as Public Prosecutor Magistrate Said Mirza prohibited the petition organizers of placing the petition board in the courtyard of the Judicial Palace in Beirut to be signed. A statement issued Thursday by the National News Agency said "Mirza, in cooperation with the president of the Beirut Bar Association Butros Doumit, prevented the organizers of the petition from setting up a bureau in front of the Judicial Palace, which is a public institution." The statement also said Mirza "prevented photographers from entering the palace, while the organizers chanted the national hymn in the square before heading to the Lawyers' House."

The petition campaign launched Sunday by the forces of March 14 demanding that Lahoud step down moved to Sidon's Martyrs' Square, where a petition board was erected next to pictures of late former Prime Minister Rafik Hariri and his son, MP Saad Hariri. After adding her name to the petition, citizen Fatima Sayyad said: "I signed this petition to save Lebanon from this tyrant Emile Lahoud ... Signing the petition is part of the solution we hope to reach ... because we want a president who can feel the sufferings of the people."
Posted by: Fred || 03/03/2006 00:00 || Comments || Link || E-Mail|| [273 views] Top|| File under:
Ahmadinejad: Iran has 'inalienable rights' to nuclear technology
Iranian President Mahmoud Ahmadinejad said Thursday Tehran would refuse to negotiate over its "inalienable rights" to acquire nuclear technology, on the eve of last-minute talks between Iran and EU powers. "We believe that it is the right of all member nations to enjoy nuclear fuel and peaceful nuclear technology. We will not accept a scientific apartheid," Ahmadinejad told reporters in Kuala Lumpur. Ahmadinejad is in Malaysia for a three-day visit as part of Iran's efforts to garner international support before Monday's meeting. "My nation has chosen its path. Having said that I also point out that we don't want to pick a fight with any country but we are very capable of defending ourselves and securing our national interests," Ahmadinejad said.

While Iran is ready to negotiate, "it is very clear that we are not open to negotiating on our inalienable rights," the Iranian president said, speaking in Farsi through an interpreter. In an effort to end the crisis, Russia has offered to enrich uranium for Tehran so that the West can be assured that it is not being diverted to build weapons Larijani, confirmed in Moscow that Tehran will negotiate with Britain, France and Germany before of a March 6 key meeting of the International Atomic Energy Agency's governing board. A European diplomat said the talks will be held Friday in Vienna.

The IAEA board of governors could start a process leading to punishment by the UN Security Council, which has the authority to impose sanctions on Iran. "The Iranians asked for this meeting. We are prepared to meet them tomorrow to listen to what they have to say," a British Foreign Office spokesman in London said Thursday. "There are no new proposals from the EU-3," the spokesman said. IAEA director general Mohammad al-Baradei, who is also due to meet the foreign ministers, also welcomed the EU3-Iran meeting. "As negotiations proceed, it will be essential for all parties to specifically address the security, political and economic issues that underlie any future comprehensive settlement," he said in a statement.
Posted by: Fred || 03/03/2006 00:00 || Comments || Link || E-Mail|| [282 views] Top|| File under:
China urges Iran to cooperate fully with IAEA
China urged Iran on Thursday to "fully cooperate" with the U.N. nuclear watchdog the International Atomic Energy Agency. "China hopes Iran will fully cooperate with the agency and clarify the unresolved questions about its nuclear programme and will restore the international community's confidence in Iran," said Qin Gang, a spokesman for China's Foreign Ministry.

Time is running out for a breakthrough before March 6, when the IAEA is to discuss a report on Iran's nuclear activities. Tehran says its nuclear plans are entirely peaceful, but the United States and the European Union trio of Britain, France and Germany say Iran hopes to gain the ability to make nuclear weapons. The Western powers may use the March 6 meeting to push Iran towards the U.N. Security Council for possible sanctions, according to a report of Reuters. Qin said China believes "there is still scope to peacefully resolve the Iran nuclear issue through diplomatic means". He urged Iran to continue negotiating with Russia about Moscow's compromise plan that would allow Iran to produce nuclear power but not reprocess its own atomic materials.

But Qin placed the onus on Tehran to mollify its critics by freezing any nuclear enrichment activities. "We hope that Iran will restore its freeze on all activities related to uranium enrichment, creating conditions to appropriately resolve the Iran nuclear issues through negotiations," he said. U.S. Ambassador to the United Nations John Bolton said the U.N. Security Council should be ready to act to ensure Iran does not develop nuclear weapons once the IAEA refers the matter to the council.
Posted by: Fred || 03/03/2006 00:00 || Comments || Link || E-Mail|| [277 views] Top|| File under:
Home Front: Culture Wars
Mark Steyn on the Oscars



EFL'd to get to the part where he eviscerates George Clooney.



. . . Say what you like about those Hollywood guys in the Thirties but they were serious about their leftism. Say what you like about those Hollywood guys in the Seventies but they were serious about their outrage at what was done to the lefties in the McCarthy era – though they might have been better directing their anger at the movie-industry muscle that enforced the blacklist. By comparison, Clooney's is no more than a pose – he's acting at activism, new Hollywood mimicking old Hollywood's robust defense of even older Hollywood. He's more taken by the idea of "speaking truth to power" than the footling question of whether the truth he's speaking to power is actually true.

That's why Hollywood prefers to make "controversial" films about controversies that are settled, rousing itself to fight battles long won. Go back to USA Today's approving list of Hollywood's willingness to "broach tough issues": "Brokeback and Capote for their portrayal of gay characters; Crash for its examination of racial tension…" That might have been "bold" "courageous" movie-making half-a-century ago. Ever seen the Dirk Bogarde film Victim? He plays a respectable married barrister whose latest case threatens to expose his own homosexuality. That was 1961, when homosexuality was illegal in the United Kingdom and Bogarde was the British movie industry's matinee idol and every schoolgirl's pin-up: That's brave. Doing it at a time when your typical conservative politician gets denounced as "homophobic" because he's only in favor of civil unions is just an exercise in moral self-congratulation. And, unlike the media, most of the American people are savvy enough to conclude that by definition that doesn't require their participation.

These films are "transgressive" mostly in the sense that Transamerica is transsexual. I like Felicity Huffman and all, and I'm not up to speed with the latest strictures on identity-group casting but isn't it a bit condescending to get a lifelong woman (or whatever the expression is) to play a transsexual? If Hollywood announced Al Jolson would be playing Martin Luther King, I'm sure Denzel Washington and co would have something to say about it. Were no transsexual actresses available for this role? I know at least one of my acquaintance, and there was a transsexual Bond girl in the late Roger Moore era who looked incredibly hot, albeit with a voice several octaves below Paul Robeson. What about that cutie with the very fetching Adam's apple from The Crying Game? And, just as Transamerica's allegedly unconventional woman is a perfectly conventional woman underneath, so the entire slate of Oscar nominees is, in a broader sense, a phalanx of Felicity Huffmans. They're dressing up daringly and flouncing around as controversy, but underneath they're simply the conventional wisdom. Indeed, "Transamerica" would make a good name for Hollywood's view of its domestic market – a bizarro United States run by racists and homophobes and a poodle media in thrall to the Administration.

You can certainly find new wrinkles on "racial tensions" – Abie's Wahhabi Rose? – but Hollywood "controversy" seems more an evasion of controversy. If you want it in a single word, it's the difference between the title of George Jonas' original book – Vengeance – and the title of the film Steven Spielberg made of it – Munich. Vengeance is a point of view, Munich is a round of self-applause for the point of view that having no point of view is the most sophisticated point of view of all – a position whose empty smugness is most deftly summarized by the final shot of the movie, the Twin Towers on the New York skyline. For a serious film, it would be hard to end on a more fundamentally unserious note.

"Munich" is also a synonym for pacifist appeasement in the face of aggressive evil. Mere coincidence? Neville--oops, I mean Stephen Speilberg may have been more correct than he'll ever appreciate.

But then it's hard to be serious when you've made a virtue of dodging the tough choices of the age. The BritLit blockbusters currently keeping Hollywood afloat – Harry Potter, Narnia, Lord Of The Rings – may be ghastly Multiplex crowd-pleasers unworthy of great artists like George Clooney but they're not a retreat to the periphery in the way that Hollywood "seriousness" is.
I hope Steyn's just mocking George Clooney here, and not slagging Harry Potter, Narnia, and LoTR. Tolkein is great literature on a level most writers can only dream of approaching. The Narnia books are some of the most serious children's literature ever written, by one of the most serious theologians and apologists of the last century. Even Harry Potter has an awful lot going on beyond a simple story.
Okay, i'll shut up now.
Spielberg's lingering shot of the World Trade Center wasn't even the most equisitely framed banality of the year. That honor goes to The Constant Gardener, which may yet win Rachel Weisz an Oscar for her role as a passionate anti-globalization activist who dies in mysterious circumstances. At one point Ralph Fiennes is doing his signature stare, peering elliptically into the distance, when the camera pulls back to show him as a little stick-figure dwarfed by the mega-multinational pharmaceutical company's corporate headquarters he's standing outside.

Oh, come off it. The Constant Gardener is distributed by Universal Pictures. Don't they have a big office? If King Kong's standing outside waiting to get past security to find out why his residuals check has bounced, then Universal might look like some little mom'n'pop operation. But stick any of the rest of us on the sidewalk and we'd be like Ralph Fiennes outside Big Pharma. That's Hollywood: no-one lavishes more care and expense on saying nothing.

Three months after 9/11, George Clooney was asked what he wanted for Christmas. "I want," he said, "one day when nobody is getting shot at. Call a truce for a day." Our own Jay Nordlinger remarked at the time that this was "a child's response", correctly noting "the implied moral randomness… People are just shooting at each other, you know, and shooting at each other is bad."


Actually, most children have a more sophisticated view of things than that.


If you want stories about journalists, nobody was shooting on the day The Wall Street Journal's Daniel Pearl had his head sawed off. If you want stories about "racial tensions", nobody was shooting on the day British expat Ken Bigley was similarly decapitated. Hollywood's "bravery" is an almost pathological retreat: it's against segregated drinking fountains in Alabama and blacklisting writers on 1950s variety shows. It's in danger of becoming an oldies station with only three records. . . .
Posted by: Mike || 03/03/2006 12:40 || Comments || Link || E-Mail|| [291 views] Top|| File under:
Who's in the News
85
[untagged]
Bookmark
E-Mail Me
The Classics
The O Club
Rantburg Store
The Bloids
The Never-ending Story
Thugburg
Gulf War I
The Way We Were
Bio
Merry-Go-Blog
Hair Through the Ages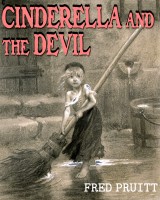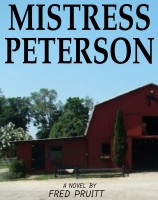 On Sale now!


A multi-volume chronology and reference guide set detailing three years of the Mexican Drug War between 2010 and 2012.

Rantburg.com and borderlandbeat.com correspondent and author Chris Covert presents his first non-fiction work detailing the drug and gang related violence in Mexico.

Chris gives us Mexican press dispatches of drug and gang war violence over three years, presented in a multi volume set intended to chronicle the death, violence and mayhem which has dominated Mexico for six years.
Click here for more information


Meet the Mods
In no particular order...


Steve White
Seafarious
Pappy
lotp
Scooter McGruder
john frum
tu3031
badanov
sherry
ryuge
GolfBravoUSMC
Bright Pebbles
trailing wife
Gloria
Fred
Besoeker
Glenmore
Frank G
3dc
Skidmark
Alaska Paul



Better than the average link...



Rantburg was assembled from recycled algorithms in the United States of America. No trees were destroyed in the production of this weblog. We did hurt some, though. Sorry.
3.236.159.130