Afghanistan
Indo-Pakistan proxy war heats up in Afghanistan
Background piece by Ay Pee, about how India and Pakistan are playing a modern version of the Great Game for the heart and soul of Afghanistan. India wants trade and access to the energy suppliers of Central Asia; Pakistan wants to prevent being trapped, with India on one side and an India-allied Afghanistan on the other, when in case of war Afghanistan was intended by Allah to be Pakistan's bolt-hole. Despite the poesy of the opening sentences, below, it's worth your time to read at the link.

Across Afghanistan, behind the obvious battles fought for this country's soul, a shadow war is being quietly waged. It's being fought with spies and proxies, with hundreds of millions of dollars in aid money and ominous diplomatic threats.
Posted by: trailing wife || 04/27/2010 01:11 || Comments || Link || E-Mail|| [6479 views] Top|| File under:
Africa Horn
EU Wants Africa Trials for Horn Pirates
Well sure, the EU would prefer not to soil its hands ...


The European Union is making a push for African trials of suspected Somali pirates after Kenya indicated it no longer wants to shoulder that burden. European Union foreign policy chief Catherine Ashton is expected to travel to Africa shortly to make a strong case for trying suspected Somali pirates on their home continent. The Associated Press reports her trip will includes stops in Kenya, Tanzania, Uganda and the Seychelles.

The question of where and how to bring the suspects to justice is a long-standing headache. Somalia lacks a functioning government, so a number of trials have instead taken place in nearby Kenya. But Nairobi recently stopped accepting suspects, saying they were straining its already congested justice system.


I know that we at Rantburg have a notion of handling pirates that is, shall we say, more direct, and that our methods may not conform with the niceties of the EU. But this is ridiculous ...


In rare cases, Western nations have agreed to bring the suspected pirates to trial in their own countries. Germany, for example, is waiting to receive half a dozen alleged pirates.

But Africa analyst at the Chatham House policy center in London, Roger Middleton, says that is the exception.

"There has been a reluctance to take them back, although they have the legal ability to do that, to the U.K. or America or whatever it is," said Middleton. "I think partly because they are worried about pirates claiming asylum and potentially bringing their families over. "

Middleton believes both African and Western nations should share the burden of trying the pirates. Others believe Western nations should help beef up justice systems in Somalia's quasi-autonomous regions, Somaliland and Puntland, so the pirates can be tried close to home.

But there is at least one piece of good news. The International Maritime Bureau reports piracy attacks worldwide have fallen by a third this year, largely because of tougher anti-piracy measures.
Posted by: Steve White || 04/27/2010 00:00 || Comments || Link || E-Mail|| [6483 views] Top|| File under:
Sudan's Bashir Retains Presidency
Sorry we didn't post this earlier, I know the suspense was killing you ...


Sudan President Omar Hassan al-Bashir has been announced the winner of the nation's first multi-party vote in 24 years. Opposition parties have rejected the results, which they say were rigged, but all eyes likely now focus on a southern independence referendum eight months away.

Sudan's election commission says Mr. Bashir won 68 percent of the nation's votes. Under electoral law, he needed to surpass 50 percent in order to avoid a run-off vote against his nearest competitor.

Yasir Arman, the northern secular Muslim slated by the southern-based Sudan People's Liberation Movement to challenge Mr. Bashir, came in second with 22 percent, most of which came from the southern states. His strong showing was made despite announcing his withdrawal from the race days before polling began, citing electoral fraud.

In Southern Sudan, the president of the semi-autonomous region and head of the SPLM, Salva Kiir, retained his seat with 92 percent of the votes from the region.

Some international observers, such as the Atlanta-based The Carter Center, have said the election will fall short of international standards. Northern opposition groups widely boycotted the elections, citing what they called an unfair campaign environment and allegations of vote rigging. Following the five days of chaotic polling, the charges of vote rigging have only escalated from the opposition forces.

But with the results final, the international community has indicated its efforts will be focused on securing the final implementation of a 2005 peace deal signed between Bashir's government and the southern SPLM rebels. The accord includes a January referendum in the South on whether to remain part of the country or to secede and form its own state.

The lead-up to the referendum is contentious, with a number of outstanding issues analysts warn could derail the peace process.

With no major change in the leadership of either of the two peace parties, these negotiations are expected to begin hitting their final sprint, and logistical planning for the referendum starts almost immediately.
Posted by: Steve White || 04/27/2010 00:00 || Comments || Link || E-Mail|| [6470 views] Top|| File under:
Caribbean-Latin America
Mexico Issues Travel Alert for Mexicans in the USA
Mexico's government is warning its citizens about travel to Arizona because of a tough new immigration law there. While enforcement details are not yet clear, the alert says "it should be assumed that any Mexican citizen could be bothered and questioned for no other reason at any moment."


On the other hand, anyone in Mexico, citizen or not, could be bothered and riddled with bullets for no reason at any moment.
Posted by: Anguper Hupomosing9418 || 04/27/2010 12:15 || Comments || Link || E-Mail|| [6523 views] Top|| File under:
Chavez denies elite Iranian forces in Venezuela
Venezuela's President Hugo Chavez said on Monday a U.S. report was "absolutely false" that Iranian special forces had an increasing presence in his South American nation. The report by the Pentagon to Congress earlier in April said the Islamic Revolutionary Guards Corps' elite Qods force had a growing Latin American presence, "particularly in Venezuela."
Posted by: ed || 04/27/2010 11:26 || Comments || Link || E-Mail|| [6492 views] Top|| File under:
Chávez advocates presence of Cubans in Venezuelan army
President Hugo Chávez dismissed the warnings made by Former Brig. Gen. Antonio Rivero, ex director of Venezuela's civil protection agency, who complained about a growing Cuban presence in Venezuela's Armed Forces.

"Let him have his fifteen minutes of fame," Chávez said. The Venezuelan president added that the retired general is echoing claims of "Cubanization of the Venezuelan Armed Forces."

Chávez would not deny reports that Cubans are involved in the military. Instead, he conceded that "Cubans are helping us here."

The Venezuelan ruler said during his TV and radio program that in the past, the "Yankees" had offices in the Headquarters of the Army and had access to confidential information.

Chávez stressed that Gen. Rivero was discharged after he left the Civil Protection agency because he was a "lazy man."
Posted by: Steve White || 04/27/2010 00:00 || Comments || Link || E-Mail|| [6469 views] Top|| File under:
China-Japan-Koreas
U.S. prepared to take action if N. Korea behind ship sinking
HONG KONG, April 26 (Yonhap) -- The United States is prepared to take action if the sinking of a South Korean warship is linked to North Korea, a senior U.S. diplomat said Monday. Assistant Secretary of State Kurt Campbell did not elaborate, but U.S. officials have expressed support for further United Nations sanctions, as proposed by South Korean Foreign Minister Yu Myung-hwan.

North Korea is already under sanctions for its nuclear and missile tests last year.


Those worked so well, too ...

"We will diagnose the cause of the tragic incident and address the issue accordingly," Campbell said, referring to the March 26 sinking of the 1,200-ton corvette Cheonan, which killed 40 South Korean sailors and left six others missing near the Korean maritime border. "We express thoughts and prayers to the Korean people."


That's about all Bambi is going to give them ...

"We are also gratified South Korea has asked us to work closely with them. I believe the multinational working relationships are excellent," the senior diplomat said. "We are still (in the middle) of the investigation, and no formal conclusion has been reached. We will as we move forward."

The U.S. has sent 14 military and civilian investigators to help probe the cause of the sinking, part of a team that includes South Korea, Australia and Sweden.

Campbell also said he has asked China to play a role. "We explained our role in taking recovery efforts and encouraged China to play a responsible role," he said to reporters here after the speech. "China expressed deep concerns for the loss of life and the tragedy. I think they are watching carefully in terms of how this process is playing out."


The South simply isn't willing to go to war with the North. It's that simple. They'll figure out that the Norks put a torpedo into Cheonan and then go to the UN. When the UN fails -- as usual -- they'll shrug. The Norks will then stage another provocation, and the South will shrug that off as well.

The South doesn't want a war. It wouldn't lose, but they'd take a large number of civilian casualties. And if you win, the prize is -- North Korea. It would take a generation to integrate the north, assuming the Chinese would let them do it.

No, this will happen again. The South won't go to war to defend their country, not over something like the sinking of one of their naval ships.
Posted by: Steve White || 04/27/2010 00:00 || Comments || Link || E-Mail|| [6469 views] Top|| File under:
Hillary Tells Norks to Stop Provocations
There. That oughta do it.


The United States on Friday called on North Korea to refrain from provocations and return to the six-party talks table to solve problems within the multilateral dialogue framework.

U.S. Secretary of State Hillary Clinton, who was visiting Tallinn, Estonia for a meeting of NATO foreign ministers, was asked by an AFP reporter, "In North Korea, there is increasing talk of war. The North Koreans are talking about being on the brink of war, following this incident of the sunk Navy ship. And they've even seized or sealed some buildings at a South Korean-owned mountain resort in North Korea."

Clinton answered she hoped that "there is no talk of war, there is no action or miscalculation that could provoke a response that might lead to conflict. That's not in anyone's interest. The way to resolve the outstanding differences among not only the North and South Koreans but the neighbors, including ourselves, is to return to the six-party talk framework as soon as possible."
Posted by: Steve White || 04/27/2010 00:00 || Comments || Link || E-Mail|| [6511 views] Top|| File under:
Defectors Recount Nightmare in N. Korean Camps
Tales of unimaginable suffering were at the core of testimony from former inmates of North Korea's political concentration camps at a press conference Monday.

"I ate whatever I could put into my mouth, except stones," recalled an inmate at the Yodok camp between 2000 and 2002. "Grain stock was checked every day and we were kept away from grains, so you had this extreme pain of being unable to eat them even if they were within sight," he said. "As starving inmates surreptitiously ate seeds, security guards sprayed pesticides on the seeds, so many died from eating the poisoned seeds."

The event was organized by activist group Democracy Network against North Korean Gulag at the Seoul Press Center.

Of 250 inmates he met at the camp, 80 starved to death or executed in public after being arrested for attempting to flee the Stalinist country. He himself was held on espionage charges after being caught with a Bible smuggled in from South Korea.

Women at the event wore dark glasses to conceal their identities but were unable to hide their tears. One recalled how she languished at the Kaechon political prison camp for 28 years after being taken into custody at 13 for guilt by association with a crime committed by one of her relatives. She said, "I saw a starving woman eat the flesh of her son who had died of a disease."

Another was detained at Kaechon Women's Prison for attempting to flee the North twice, in 2003 and 2005. "Once we stood in line in the hallway of a detention house where a security guard was kicking a pregnant woman," she recalled. "Some time later, this woman returned and lay bleeding with an empty womb. But nobody could do anything to help her."
Posted by: Steve White || 04/27/2010 00:00 || Comments || Link || E-Mail|| [6468 views] Top|| File under:
Home Front: WoT
U.S. Military: Obesity is a matter of national security
Today Vasti Cedeno will leave for Fort Jackson, S.C., to start nine weeks of Army boot camp. When two of her mentors were killed while serving in Afghanistan, she decided her "life's mission" was to join the Army. But even with her mind made up, her body kept her down. Cedeno weighed nearly 275 pounds.

"I was too ashamed to go into the recruiter's office," she said.

Cedeno turned it around. Through diet and exercise, the Emerson resident dropped 112 pounds in a year, and she figures to lose more if Fort Jackson combat training stays true to reputation.

Military officials hope Cedeno, 27, represents the start of a trend. The scales are not tipping in the right direction for young people, and a new report says the sharp rise in obesity rates has become a matter of national security.

Over 9 million young adults -- 27 percent of all Americans ages 17-24 -- weigh too much to join the military, according to the report released last week by Mission: Readiness, a nonprofit group of 130 retired admirals, generals and senior military leaders that promotes health and education for American children. Their findings come on top of a Pentagon report released last year that said 48,000 military recruits had flunked weight standards since 2005.

"We also lose upwards to 12,000 young men and young women a year before they even finish up the first term of enlistment," said retired U.S. Air Force Lt. Gen. Norman Seip. "That's another person who has been recruited, trained and left because they're not able to maintain standards."


Part-time daughter's brand new husband almost was one of those. They told him what to eat, gave him extra PT, and allowed him to retest every few months for a year. He just squeaked in under the wire. Ptd got there, and an hour after the wedding she poured all his sugary, caffeinated sodas down the drain, and started planning menus. Within a month she reported proudly that he'd dropped nine pounds, was sleeping properly, and was running even better. She's definitely a long-haired general.


Continued on Page 49
Posted by: Steve White || 04/27/2010 00:00 || Comments || Link || E-Mail|| [6497 views] Top|| File under:
India-Pakistan
CIA using smaller missiles in drone attacks
LAHORE: The US Central Intelligence Agency has started using smaller missiles in its hunt for al Qaeda and other terrorist leaders in Pakistan in hope of minimising civilian casualties, The Washington Post reported on Monday. Citing unnamed current and former officials in the United States and Pakistan, the newspaper said the new technology had resulted in more accurate strikes that have provoked relatively little public outrage.
According to the report, one such missile was used by the CIA last month in Miranshah, the main town of North Waziristan.

The projectile, which was no bigger than a violin case and weighed about 35 pounds, hit a house there and killed a top al Qaeda official and about nine other suspected terrorists, the paper said. The mud-brick house collapsed and the roof of a neighbouring house was damaged, but no one else in the town was hurt, the WP said.


It's the Acme Guided Boulder, mark 3!




Just wait 'til we work up to Bright Pebbles...

The CIA declined to publicly discuss its clandestine operations in Pakistan, and a spokesman would not comment on the kinds of weapons the agency is using, the report said.

But two counterterrorism officials said in interviews that evolving technology and tactics had kept the number of civilian deaths extremely low. The officials, along with other US and Pakistani officials interviewed for the article spoke on the condition of anonymity because the drone campaign is both classified and controversial.

The paper said the agency, using 100-pound Hellfire missiles fired from remotely-controlled Predator aircraft, once targeted Taliban largely in rural settings, but lighter weapons and miniature spy drones have made killings in urban areas more feasible, officials said.

According to an internal CIA accounting described to WP, just over 20 civilians are known to have died in missile strikes since January 2009, in a 15-month period that witnessed more than 70 drone attacks that killed 400 suspected terrorists and insurgents.


400:20? That's a pretty good ratio of bad guys to relative innocents... or innocent relatives, either.

Agency officials said the CIA's figures are based on close surveillance of targeted sites both before and after the missiles hit.
Posted by: Steve White || 04/27/2010 00:00 || Comments || Link || E-Mail|| [6470 views] Top|| File under:
US hopes to sell 10 military planes to India
WASHINGTON: The US said on Monday it hopes to soon begin negotiations on the sale of 10 C-17 military transport aircrafts to the Indian Air Force in a multi-billion dollar deal signifying deeper ties. Pentagon's Defense Security Cooperation Agency notified Congress last Thursday of "the possible sale of 10 Boeing C-17 Globemaster III aircrafts to the IAF,' the US Embassy in New Delhi said on its website.


That'll keep the assembly line going for a year ...
Posted by: Steve White || 04/27/2010 00:00 || Comments || Link || E-Mail|| [6502 views] Top|| File under:
Parties start internal scrutiny of MPs' degrees
LAHORE: After fake degrees of certain lawmakers were challenged recently, all major political parties have decided to set up internal scrutiny committees to reconfirm the academic qualifications of their members in parliament, sources told Daily Times on Monday.


Finally embarrassed enough, are they ...


So far, seven parliamentarians have been disqualified or forced to resign from their posts for holding fake degrees, and the Election Commission has started holding fresh polls in these constituencies. Polls have been held in two constituencies so far, while the schedule of the remaining has been announced by the EC.

According to sources, both major political parties – the PML-N and PPP – have faced embarrassment through their representatives in parliament who held fake degrees, hence they have decided to reconfirm their academic qualifications through internal scrutiny committees to avoid further humiliation.

Other political parties, such as the PML-Quaid, have also decided to ensure the authenticity of their lawmakers' academic degrees. PML-N Senator Pervez Rashid confirmed to Daily Times that his party had already taken the initiative to recheck the degrees of its members.
Posted by: Steve White || 04/27/2010 00:00 || Comments || Link || E-Mail|| [6469 views] Top|| File under:
Gilani, Singh likely to meet in Bhutan
ISLAMABAD: In the first official indication of a possible meeting between the prime ministers of India and Pakistan in Thimpu, Indian External Affairs Minister SM Krishna said on Monday a bilateral meeting could not be ruled out, a local news channel reported, as the Foreign Office said if the leaders got an opportunity to meet in Bhutan, efforts will be made to restart the composite dialogue.

"I am not ruling it out,' said Krishna when asked if Singh would meet his Pakistani counterpart during the SAARC summit on April 28-29.
Posted by: Steve White || 04/27/2010 00:00 || Comments || Link || E-Mail|| [6472 views] Top|| File under:
Iraq
Iraq election turmoil as panel invalidates votes
BAGHDAD - A review panel on Monday invalidated votes cast for 52 candidates in Iraq's election, throwing into doubt the slim lead of a Sunni-backed alliance and setting the stage for a possible spike in sectarian violence.

Electoral officials and politicians said Monday's decision may not alter the final outcome of the election, but a more significant ruling was expected on Tuesday, when the panel considers the fate of six to nine winning candidates.

Former prime minister Iyad Allawi, whose cross-sectarian Iraqiya alliance won a slim lead with strong support from the Sunni minority, said his coalition would fight the ruling while some of his allies said they might seek a new election.

"We have instructed lawyers to appeal against the panel's decision,' Allawi said in Ankara. "We are very concerned about certain groups controlling the political process in Iraq.'

Allawi and other Iraqiya leaders demanded U.N. intervention.

Iraqiya won 91 seats, just two ahead of Shi'ite Prime Minister Nuri al-Maliki's State of Law coalition, which would gain the most from any upheaval in the final result.


Maliki's people also control the electoral commission. How convenient ...


At least one of those barred on Monday for alleged ties to Saddam Hussein's banned Baath party was a winner for Iraqiya.

Allawi's allies said they did not see the election result changing because the number of votes invalidated was small. They said any winning candidates affected would be replaced by the next Iraqiya nominee in line in the same constituency. But any reduction in Iraqiya's representation could reignite Sunni anger, just as the sectarian violence unleashed after the 2003 U.S.-led invasion recedes.

U.S. Ambassador Chris Hill said he was concerned about the time it was taking Iraqi politicians to certify the election results and begin negotiations to form a coalition government.

"This is a country that has an economy that's barely getting itself off the ground ... So this is a country that clearly needs to move ahead,' Hill said. "We are concerned that the process is lagging and that we have not gotten onto the government formation as yet. It seems to me that it's time to get this show on the road here.'

Hill said that he believed two or more of Iraqiya's candidates could be affected by Monday's decision.

Saad al-Rawi, one of nine commissioners at the Independent High Electoral Commission (IHEC), of which the review panel is a part, said one winning candidate was affected. "I don't think this would affect the number of seats for the (Iraqiya) bloc,' Rawi said. "Iraqiya got millions of votes, 5,000 or 10,000 votes (less) would not affect it.'

The invalidation of votes comes before the expected start next week of a recount in Baghdad, which could also change the result and enrage Sunnis who saw Iraqiya's success as a vindication of their claim to greater political clout.

"This decision (of the review panel) builds a wall between the political parties when they should be getting closer to forming a government quickly,' said Khamis al-Badri, a professor of political science at Baghdad University.

The impasse has also occurred as international oil firms are starting to invest in Iraq's vast oilfields, launching the country on a path that could more than quadruple its oil output capacity to Saudi levels of 12 million barrels per day.

IHEC commissioner Hamdiya al-Husseini said Monday's ruling was not final as the affected candidates had a month to appeal
Posted by: Steve White || 04/27/2010 00:00 || Comments || Link || E-Mail|| [6485 views] Top|| File under:
Israel-Palestine-Jordan
Paleos signal readiness to start peace talks
JERUSALEM — The Israeli government has effectively frozen new Jewish construction in Jerusalem's disputed eastern sector, municipal officials said Monday. The decision was made despite Prime Minister Benjamin Netanyahu's public insistence that building would not be stopped in the face of U.S. pressure.

It remained unclear if the slowdown constituted a formal moratorium or how long it would last, but the move reflected Netanyahu's need to mend a serious rift with the U.S. over Israeli construction on lands the Palestinians claim for a future state as Washington tries to bring the Palestinians back to the negotiating table.

In an interview Monday, Palestinian President Mahmoud Abbas signaled he would be ready to start indirect peace talks with Israel, after weeks of hesitation. The U.S. has proposed talks between Israel and the Palestinians, with President Barack Obama's envoy as go-between, and in recent days Washington had stepped up efforts to coax Abbas back to the table.

Abbas told Israel's Channel 2 TV he will present the U.S. proposal to the Arab League this week and that "we hope that the reply will be positive.'

Interior Ministry spokeswoman Efrat Orbach claimed a weekslong delay in reviewing plans for new construction was nothing more than a bureaucratic issue. Nonetheless, signs of the freeze drew angry criticism from hard-line lawmakers, including a member of Netanyahu's own party who warned the government could collapse over the matter.

In Washington, State Department spokesman P.J. Crowley wouldn't discuss what Israel was telling the United States about Jewish construction but said the U.S. has asked Israel and the Palestinians to take steps to rebuild trust.

"We're not going to go into details about what we've asked them to do, but obviously this is an important issue in the atmosphere to see the advancement of peace.' Crowley said.
Posted by: Steve White || 04/27/2010 00:00 || Comments || Link || E-Mail|| [6468 views] Top|| File under:
Syria-Lebanon-Iran
Is Iran Running Out of Uranium?
Western governments may be scrambling to push through tougher international sanctions against Iran, but the Islamic Republic's nuclear program may be facing a more immediate hurdle: How to replenish its dwindling uranium stocks.

Iran's need to find fresh supplies of raw uranium supplies is increasingly urgent, according to some reports. That may be one reason for the bear hug President Mahmoud Ahmadinejad gave Zimbabwe's President Robert Mugabe last Thursday, when the Iranian leader landed in Harare on the first leg of an African trip. An anonymous Zimbabwe government source told Britain's Telegraph newspaper last Friday that his country's Minister of Presidential Affairs, Didymus Mutasa, had made a secret deal with Iran last month during a visit to Tehran, under which the Iranians would provide the sanctions-battered southern African country with critically needed oil supplies, in exchange for what he called "the exclusive uranium rights" in Zimbabwe.

Neither Iran nor Zimbabwe has confirmed the uranium deal, which could violate U.N. sanctions, and on Monday an official from Zimbabwe's Movement for Democratic Change, the minority partner in the coalition government, denied the report, insisting that "no such agreement was signed." Zimbabwe is believed to have large uranium deposits, discovered during the 1970s, which have never been mined.

Iran's uranium stockpile is 30 years old, dating to the early 1980s, when South Africa sold it about 531 tons of yellowcake, the powder produced from the raw uranium dug from the ground which is enriched in order to create nuclear reactor fuel (or, potentially, bomb material). Of that supply, the country has only "a relatively small stock" left, according a report last December by the Institute for Science and International Security (ISIS) in Washington, which tracks Iran's nuclear industry. Much of Iran's yellowcake has been refined into uranium hexafluoride, which is kept under scrutiny by inspectors of the International Atomic Energy Agency, as required by the nuclear Non-Proliferation Treaty to which Iran is a signatory. Iran's current stockpile of low-enriched uranium, if enriched to weapons grade — a process that would require Iran kicking out the inspectors and thereby unambiguously declaring its intentions — would be enough to create a single nuclear bomb. But it is a lot less than Iran needs to fuel a nuclear reactor for energy purposes, let alone build several nuclear weapons that would constitute a credible nuclear arsenal.
Posted by: ed || 04/27/2010 11:16 || Comments || Link || E-Mail|| [6468 views] Top|| File under:
Iran Guards Search French, Italian Ships In Key Oil Route
After hearing Michael Ledeen, during the last, closing moments on the Hugh Hewitt radio show, talking as the music for cut-off got louder, I found this.


Tehran: Iran's elite Revolutionary Guards searched French and Italian ships during exercises in the Strait of Hormuz, a key transit route for Gulf oil, the official IRNA news agency reported on Saturday.

The Guards marine patrol unit searched the two vessels on Friday to verify "whether the two were following environmental regulations," IRNA quoted a Guards statement as saying.

"After it was confirmed that there was no breach of environmental regulations, they were allowed to continue on their path," the Guards said, without elaborating on the nature of the ships.

They said the search was carried out in the Strait of Hormuz where Iranian forces have been carrying out manoeuvres since Thursday. The three-day exercise, dubbed Prophet V, has involved the Guards' ground, air and naval units.
Posted by: Sherry || 04/27/2010 00:00 || Comments || Link || E-Mail|| [6464 views] Top|| File under:
Iran behaving 'irresponsibly' in nuclear crisis: Russia
MOSCOW - Russian President Dmitry Medvedev has launched one of his strongest attacks on Iran's conduct in the nuclear crisis, accusing it of behaving irresponsibly, in an interview released Monday. Medvedev reaffirmed in the interview with Danish television that Moscow could support further UN Security Council sanctions against Tehran if all other means were exhausted.

"As of yet Iran is not demonstrating the required restraint and is behaving quite irresponsibly. This, of course, is a sad fact,' he said in the interview transcript released by the Kremlin ahead of his visit to Denmark on Tuesday.

"Therefore, if this situation continues, we cannot rule anything out, including sanctions. Of course, sanctions are a bad thing because they rarely produce results. But when all other means have been exhausted, why not?'

Medvedev has repeatedly said Russia, a veto-wielding UN Security Council permanent member, does not rule out further sanctions against Tehran but they should not hurt the wider population. Medvedev's comments were its latest expression of impatience after Tehran failed to accept a UN-brokered nuclear fuel swap deal involving Russia aimed at defusing the standoff.

Speaking of his country's own external relations, Medvedev said Russia now offers "a smiling face' to the international community but "we must see smiles in response.'

Promoting a new image for Russia abroad, he said: "We must not bare our teeth at anyone, get angry, sulk, or feel offended, pushed into things or into a corner, and react accordingly.'


Then he walked away from the podium and winked at Vlad, who nodded approval ...
Posted by: Steve White || 04/27/2010 00:00 || Comments || Link || E-Mail|| [6483 views] Top|| File under:
Iran seeks Bosnia's support on nuclear row
SARAJEVO - Iran's foreign minister lobbied U.N. Security Council member Bosnia on Monday for support in its row with the West over its nuclear programme, but a Bosnian leader said his country's interests lay with Europe.


Smart man. The Bosnians are among the most civil of the Muslims, and while some fair proportion of them got radicalized during their civil war, most understand that the Mad Mullahs™ have nothing for them but trouble.

Iranian Foreign Minister Manouchehr Mottaki visited Bosnia on his way back from Vienna, where he failed to make any headway in talks with the U.N. atomic watchdog chief on a stalled nuclear fuel offer designed to ease tensions with the West. Mottaki also used the visit to talk to non-permanent U.N. Security Council members Austria and Bosnia about new a U.N. draft resolution on sanctions against Iran.

"All 10 Security Council non-permanent members should play their roles responsibly and make decisions in a democratic atmosphere,' Mottaki told a news conference in Sarajevo. "In this way, they can prevent the intentions of some Security Council members to impose their opinions and stop the dictatorship in the Council,' he said through an interpreter.

"If we succeed to win political agreement from all involved parties about the exchange of nuclear fuel, then we can propose different mechanisms for the realisation of this project,' he said.

"Bosnia-Herzegovina, as a non-permanent member of the U.N. Security Council, needs to be informed about everything that is happening on the regional and international stage,' Mottaki said. "Being informed will help Bosnia-Herzegovina to actively and constructively act in the Security Council on the principles of justice.'

But in a statement after meeting Mottaki, the chairman of Bosnia's tripartite inter-ethnic presidency, Haris Silajdzic, said Bosnia's strategic goal was membership of the European Union and NATO and that would affect its Council vote.

"Our country must consider these strategic interests that matter to its security and the security of its citizens when it makes decisions at international forums, including the U.N. Security Council,' Silajdzic said in a statement.

Silajdzic said Bosnia, a signatory of the nuclear Non-Profileration Treaty, fully supported the work and decisions of the IAEA.

Iran supported Bosnian Muslims during the 1992-95 war and relations between the two countries have been warm. An Iranian economic delegation will arrive in Sarajevo on Tuesday.
Posted by: Steve White || 04/27/2010 00:00 || Comments || Link || E-Mail|| [6466 views] Top|| File under:
Terror Networks
Facebook deletes al-Qaeda leader's account
The Facebook account of al-Qaeda chief Osama bin Laden's top deputy Ayman al-Zawahiri suffered a similar fate as that of Osama's, as the account was deleted from the social networking sites.

On Monday, Apr 26, The Sun revealed that the most wanted terrorist al-Zawahiri has joined Facebook, almost two weeks after Osama was appeared in on the site. Zawahiri has 16.5 million-pound price on his head.

It has been said that the page contained a photo of Zawahiri with a semi-automatic rifle in the background and videos. One of the videos was that of a truck bombing in Afghanistan. Media reports said that some video clips which could have been taken from the Voice of Jihad site, called people for war against Britain and the US.

"These pages have been removed," Facebook said. Along with that two more pages linked to the Taliban were removed from the site.
Posted by: ryuge || 04/27/2010 09:07 || Comments || Link || E-Mail|| [6463 views] Top|| File under:
Who's in the News
61
[untagged]
Bookmark
E-Mail Me
The Classics
The O Club
Rantburg Store
The Bloids
The Never-ending Story
Thugburg
Gulf War I
The Way We Were
Bio
Merry-Go-Blog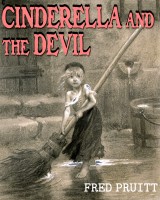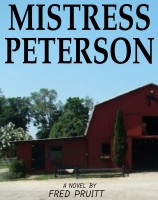 On Sale now!


A multi-volume chronology and reference guide set detailing three years of the Mexican Drug War between 2010 and 2012.

Rantburg.com and borderlandbeat.com correspondent and author Chris Covert presents his first non-fiction work detailing the drug and gang related violence in Mexico.

Chris gives us Mexican press dispatches of drug and gang war violence over three years, presented in a multi volume set intended to chronicle the death, violence and mayhem which has dominated Mexico for six years.
Click here for more information


Meet the Mods
In no particular order...


Steve White
Seafarious
Pappy
lotp
Scooter McGruder
john frum
tu3031
badanov
sherry
ryuge
GolfBravoUSMC
Bright Pebbles
trailing wife
Gloria
Fred
Besoeker
Glenmore
Frank G
3dc
Skidmark
Alaska Paul



Better than the average link...



Rantburg was assembled from recycled algorithms in the United States of America. No trees were destroyed in the production of this weblog. We did hurt some, though. Sorry.
44.200.171.74

Help keep the Burg running! Paypal: