Africa Horn
Sudan ruling party seeks ouster of leading reformer
[Al Ahram] A leading reformer in Sudan's ruling party should be ousted, an internal investigative committee said on Thursday, after he criticised a deadly protest crackdown.

The National Congress Party (NCP) set up the body after comments by former presidential adviser Ghazi Salahuddin Atabani and 30 other prominent party reformers.

In a memorandum to President Omar al-Bashir

Head of the National Congress Party. He came to power in 1989 when he, as a brigadier in the Sudanese army, led a group of officers in a bloodless military coup that ousted the government of Prime Minister Sadiq al-Mahdi and eventually appointed himself president-for-life. He has fallen out with his Islamic mentor, Hasan al-Turabi, tried to impose shariah on the Christian and animist south, resulting in its secessesion, and attempted to Arabize Darfur by unleashing the barbaric Janjaweed on it. Sudan's potential prosperity has been pissed away in warfare that has left as many as 400,000 people dead and 2.5 million displaced. Omar has been indicted for genocide by the International Criminal Court but nothing is expected to come of it.
, they said the government's response to late-September demonstrations over fuel price hikes betrayed the regime's Islamic foundations.

The reformers made a series of recommendations, including for an independent probe of the shooting of civilians during the protests, and for a reversal of the price increases.

But they instead found themselves under investigation by the party.

Atabani's membership and that of two other signatories will be revoked if a 400-member party council gives final approval, said Ahmed Ibrahim al-Tahir, who led the internal probe.

He said six others who signed the memorandum have been suspended from party activities for one year.

Atabani, a member of parliament, told AFP on Monday that his party membership had already been suspended but the reformers would not back down.

He said the NCP was spending too much time on "this minor internal issue at a time when the country is on the verge of collapse."

Thousands of people, many of them Khartoum-area poor,

erupted into the streets

when the government cut fuel subsidies, forcing retail prices up by more than 60 percent.

Dozens were killed.
Posted by: Fred || 10/25/2013 00:00 || Comments || Link || E-Mail|| [10800 views] Top|| File under: Arab Spring
Africa North
Egyptian Security Services Find Militants' Hospital In Sinai
[Ynet] Egyptian security services in Sinai uncovered a field hospital for the treatment of

gunnies

on Wednesday, Egyptian officials reported. According to them, the makeshift hospital is subterranean and is located in the area of the city of a-Sheikh Zawid in the northern Sinai Peninsula.

The officials claimed the hospital has five rooms and two showers, and is equipped with surgery tools and a refrigerator fitted to hold blood packs.
Posted by: trailing wife || 10/25/2013 00:00 || Comments || Link || E-Mail|| [10796 views] Top|| File under: Salafists
Coalition says Mohamed Morsi was ousted due to his 'anti-Zionist stance', calls for a week of protests
[Al Ahram] A

Moslem Brüderbund

-led coalition is to hold a week of protests dubbed 'Suez resilience, our way to Jerusalem' beginning on Friday to condemn what they describe as "the bloody military coup" against Mohammed Morsi
...the former president of Egypt. A proponent of the One Man, One Vote, One Time principle, Morsi won election after the deposal of Hosni Mubarak and jumped to the conclusion it was his turn to be dictator...
In a statement issued on Thursday, the National Coalition to Support Legitimacy said the protests would take inspiration from popular resistance to the Israeli occupation of Suez in 1973.

The coalition also condemned the ongoing campaign against

hard boyz

in the Sinai Peninsula.

"Sinai is witnessing continuous attacks on the homes of local people by coup troops who are trying to establish a buffer zone to protect their Zionist friends," the statement said.

"It is no coincidence that the coup president announces the division of Jerusalem into East and West in harmony with those declare that it is the capital of all religions in order to destroy its Arabic and Islamic identity," the statement continued in a reference to interim President Adly Mansour's speech on the October war anniversary in which he mentioned "East Jerusalem."

The statement also claimed Mohammed Morsi was ousted due to his support for the Paleostinian cause.

"The legitimate president supported our just cause in Paleostine, this is why they turned against him and ousted him by force. He was resilient and was framed with charges usually used by Zionists against the resistance, i.e. he was accused of spying for

Hamas, always the voice of sweet reason,

," the statement continued.

The coalition also announced there would be protests at home and abroad on 4 November outside consulates and human rights


When they're defined by the state or an NGO they don't mean much...


organizations.
Posted by: Fred || 10/25/2013 00:00 || Comments || Link || E-Mail|| [10798 views] Top|| File under: Arab Spring
Death toll of Al-Warraq church attack rises to 5
[Al Ahram] The

corpse count

of Al-Warraq's Al-Adra church attack has increased to five, security officials told Al-Ahram's Arabic website.

Officials say Mohammed Ibrahim Ali died on Thursday from a gunshot wound to the head and foot. Another 17 remain injured from Sunday's attack.

Ali was admitted to intensive care after unknown assailants opened fire late on Sunday at a wedding ceremony in the working-class Giza district of Al-Warraq. Four others were killed in the attack, including an 8-year-old girl.

Ali is the first

Musselmen

casualty from Sunday's shooting, which appears to have targeted Christians.

Also on Thursday, Al-Warraq's prosecution proceeded with an investigatory hearing on the police conscripts responsible for guarding the church.

The investigation has revealed that security forces stopped protecting the church in mid-August due to a lack of weapons, the prosecution said.

Posted by: Fred || 10/25/2013 00:00 || Comments || Link || E-Mail|| [10795 views] Top|| File under: Arab Spring
Tunisia Opposition Wants Govt's Written Pledge to Quit
[An Nahar] One of Tunisia's main opposition parties on Thursday ruled out participating in negotiations to end months of political deadlock without the government giving a written promise that it will quit.

"Nidaa Tounes believes it is not feasible for the dialogue to begin... without a formal and written commitment by the government to resign," said the party headed by ex-premier Beji Caid Essebsi, who is an outspoken critic of ruling Islamist party Ennahda.

The opposition is demanding that the Ennahda-led government give a clear commitment to step down within three weeks of the start of negotiations, to make way for a caretaker cabinet of independents.

The national dialogue due to start on Wednesday faced fresh delays when critics of Islamist Prime Minister Ali Larayedh rejected as "ambiguous" his stated commitment to the "principle" of stepping down, without giving a timeframe.

The long-awaited talks, which are the centerpiece of a roadmap to end the political paralysis gripping the country since the July

liquidation

of opposition MP Mohammed Brahmi, are now due to start on Friday at 0900 GMT, according to mediators.

As well as forming a government of technocrats within three weeks, negotiators must adopt a new constitution and electoral law, as well a timetable within a month for fresh elections.

Posted by: Fred || 10/25/2013 00:00 || Comments || Link || E-Mail|| [10794 views] Top|| File under: Arab Spring
Egypt Islamists Call for Protests against Morsi Trial
[An Nahar] An Islamist alliance backing Mohammed Morsi
...the former president of Egypt. A proponent of the One Man, One Vote, One Time principle, Morsi won election after the deposal of Hosni Mubarak and jumped to the conclusion it was his turn to be dictator...
on Thursday urged its supporters to protest on November 4 when the ousted president will be put on trial, raising fears of new

festivities

.

Morsi --held at an unknown location since the military ousted him on July 3 -- and 14 others have been charged in the killing of protesters outside his palace in December 2012.

The Anti-Coup Alliance "notes that the coup organizers would like to break the people's and the revolution's will" by trying Morsi and the others, the alliance led by Morsi's

Moslem Brüderbund

said.

"The alliance also calls on all free people in Egypt and abroad to stand by the revolutionary will opposing the military coup, and that all activities should be as they always have been -- within peaceful bounds that define our methods and strategy."

Morsi's trial is expected to raise fresh tensions between the new army-installed authorities and his supporters, who have mounted several protests against the military and its chief General Abdel Fattah al-Sisi.

On October 6, at least 57 people were killed nationwide, mostly in Cairo, when Morsi's supporters clashed with security forces as they tried to reach Tahrir Square, epicenter of the revolt that toppled Hosni Mubarak


...The former President-for-Life of Egypt, dumped by popular demand in early 2011...


in February 2011.

Security forces have been engaged in a sweeping crackdown since breaking up two pro-Morsi sit-ins in Cairo on August 14.

More than 1,000 people have been killed since then, and over 2,000 Islamists -- including Morsi and several top

Moslem Brüderbund

leaders -- have been tossed in the slammer
Please don't kill me!
across the country.

Prosecutors have charged Morsi with "inciting his supporters to commit premeditated murder" during December 5

festivities

outside his palace.

The December fighting erupted when

Moslem Brüderbund

supporters dispersed a sit-in outside the palace by people angered over Morsi issuing a decree placing his decisions beyond judicial review. At least seven people were killed.

The Brotherhood claimed that most of those killed were Islamists, an assertion disputed by its opponents. At least one of the victims was an anti-Morsi journalist.

Morsi and the co-defendants will stand trial before a Cairo district court.

Posted by: Fred || 10/25/2013 00:00 || Comments || Link || E-Mail|| [10795 views] Top|| File under: Arab Spring
Bangladesh
Jamaat has plan of its own
[Bangla Daily Star] It will be all hands on deck for Jamaat and Shibir today with the organizations calling in support from nearby districts to the capital to back BNP in today's opposition rally.

Sources said pro-Jamaat student body Islami Chhatra Shibir


... the student wing of the Jamaat-e-Islami Bangladesh...


also has plans for taking over dormitories of several educational institutions that are now dominated by pro-ruling party Chhatra League


... the student wing of the Bangla Awami League ...


The educational institutions include public universities like Rajshahi, Jagannath, Sylhet, Chittagong and Jahangirnagar. As per the plan, leaders and activists of Shibir have gathered in student messes near those universities for the assault today. Jatiyatabadi Chhatra Dal


...student wing of the Bangladesh Nationalist Party (BNP)...


, the pro-BNP student body, would back the Shibir activists, sources claimed.

Jamaat and Shibir also plan to stage anti-government demonstrations in their stronghold districts.

Jamaat-e-Islami
...The Islamic Society, founded in 1941 in Lahore by Maulana Sayyid Abul Ala Maududi, aka The Great Apostosizer. The Jamaat opposed the independence of Bangladesh but has operated an independent branch there since 1975. It maintains close ties with international Mohammedan groups such as the Moslem Brotherhood. the Taliban, and al-Qaeda. The Jamaat's objectives are the establishment of a pure Islamic state, governed by Sharia law. It is distinguished by its xenophobia, and its opposition to Westernization, capitalism, socialism, secularism, and liberalist social mores...
insiders told The Daily Star that although Jamaat-Shibir men have made all-out preparations for a showdown in the capital today, they would follow BNP men's lead to avoid getting tossed in the clink
Drop the heater, Studs, or you're hist'try!
A top leader in the BNP-led 18-party alliance said Jamaat and Shibir had been instructed to bring in all its leaders and activists from Narayanganj, Narsingdi, Munshiganj, Manikganj, Gazipur, Tongi, Keraniganj and Dohar to the capital by yesterday to ensure a large rally.

A Shibir activist told The Daily Star, "To ensure a large rally, Jamaat and Shibir have cancelled leaves of almost all its grassroots leaders and activists. The party even directed its leaders, who spent Eid holidays outside Dhaka, to return to the capital within a day or two after Eid."

The Shibir activist, who talked to The Daily Star, had to return from his home in Khulna early to prepare for the rally.

Alongside Jamaat, Islamic parties including Islami Oikya Jote


... a political party in Bangladesh. In the 2001 elections the party won 2 out of 300 elected members in an alliance with the Bangladesh Nationalist Party. It has a focus on building an islamic state, and has used the madrassas to gain support...


, Khelafat Majlish, Jamiyat-e Ulamaye Islam had also been asked to show up at the rally in full strength, sources in the 18-party alliance said.

Law enforcers fear that crisis-riddled Jamaat, which has most of its top leaders in jail in connection with crimes against humanity, will try to create anarchy in the capital and elsewhere to spread panic.

The law enforcers would be taking extra precautionary measures centring the rally today, like deployment of Border Guard Bangladesh personnel, and beefing up reconnaissance and surveillance measures in the capital.

Jamaat, a key component in the opposition 18-party alliance, would also stage anti-government demonstrations in its stronghold districts, including Dinajpur, Bogra, Satkhira and Rajshahi, party grassroots sources said.

Talking to The Daily Star, a number of Jamaat leaders of district units said they had been asked by Jamaat central to stage a strong demonstration in their areas taking BNP and other Islamist parties with them.

"Since February 28, we have been waging demonstrations alone. But from tomorrow [today] you will see us staging stronger demonstrations to oust the government," Secretary Mahfuzur Rahman of Khulna city Jamaat said at an 18-party meeting in Khulna.
Posted by: Fred || 10/25/2013 00:00 || Comments || Link || E-Mail|| [10796 views] Top|| File under: Jamaat-e-Islami
India-Pakistan
Pakistan's Gilani acknowledges possibility of contact with U.S. over planned drone strikes
[Washington Post] A former Pak prime minister strongly denied
No, no! Certainly not!
Thursday that he had quietly authorized U.S. drone strikes inside his country, but he didn't rule out secret deals made without his knowledge.

A day earlier, a Washington Post story detailed how the United States and Pakistain communicated about, and in some cases coordinated, dozens of drone strikes in Pakistain from late 2007 to late 2011. But former prime minister Yousuf Raza Gilani


... Pakistain's former prime minister, whose occasional feats of mental gymnastics could be awe-inspiring ...


, who was the country's prime minister from 2008 to 2012, said in an interview it was "totally absurd" to suggest his government condoned the attacks.

"During my government, there was no such support given to drone strikes whatsoever," Gilani said, adding that he had discussed with

President B.O.

in 2010 "how this strategy with drones was counterproductive and undermining our anti-terror efforts."

Gilani said he could not rule out that the two countries communicated about planned drone strikes during his tenure. But if they did, he said, the parties involved would have been the CIA and Pakistain's InterServices Intelligence agency under conditions set by his predecessor, former military ruler
Pervez Perv Musharraf


... former dictator of Pakistain, who was less dictatorial and corrupt than any Pak civilian government to date ...


"The permission must have been given earlier," said Gilani, who was also cited in a 2010 WikiLeaks report as being privately supportive of some drone strikes. "After 9/11, the U.S. rang up Musharraf and said, 'You are either with us or you are not with us,' and he said, 'We are with you.' "

In an interview with CNN last year, Musharraf admitted to authorizing "a few" U.S. drone strikes before he stepped down in 2008. Pakistain's Express Tribune newspaper reported Thursday that a former top-ranking military commander who served under Musharraf, retired Lt. Gen. Shahid Aziz, is calling for Musharaff to be charged with extrajudicial murder for his role in the drone campaign.

Musarraf is already under house arrest in Islamabad for several charges stemming from his autocratic tenure.

But the Washington Post report details coordination as recently as 2011, causing some analysts to suspect that Musharraf's successors were also aware of some U.S. strike targets.

"This puts cold water on the hype," said Talat Masood, a retired Pak general and military analyst, referring to the public anger in Pakistain over U.S. attacks. "I think people knew it already, but this makes it much more obvious, and the [Pak] media and others will have to cool off."
Posted by: Fred || 10/25/2013 00:00 || Comments || Link || E-Mail|| [10794 views] Top|| File under: Govt of Pakistan
US should play role to resolve Kashmir issue
[Pak Daily Times] Prime Minister
Nawaz Sharif


... served two non-consecutive terms as prime minister, heads the Pakistain Moslem League (Nawaz). Noted for his spectacular corruption, the 1998 Pak nuclear test, border war with India, and for being tossed by General Musharraf...


Thursday expressed the hope that following his meeting with President Barack Obama
They get bitter, they cling to guns or religion or antipathy to people who aren't like them...
, the issue of violation of Pakistain's territorial integrity and

illusory sovereignty

by drone strikes would be resolved soon.

Talking to

news hound

s soon after his arrival from Washington at the end of his four-day visit, the prime minister said, "Hopefully soon the drone issue will be resolved according to the wishes of Pak people." He said there would definitely be progress on the matter as Pakistain's territorial integrity and

illusory sovereignty

was being violated. "I think this issue will now settle down somehow," the prime minister said.

Giving an overview of his visit to the United States, Prime Minister Nawaz said, "We talked about all issues; I understand that in the past, all issues should have been discussed. But if these issues were not discussed in the past, it does not mean they should not be discussed now. Whatever we say, we act upon it. And I understand that Pakistain's politics should come out of duplicity and hypocrisy."

Referring to the Amnesia Amnesty International report that states that the United States may be committing war crimes by using drones, Prime Minister Nawaz said, "Whatever they say, it is up to them. But I think I have raised this issue where it should have been raised. And when something is said, it does have its effect." Regarding his talks with the US leaders to help resolve the long-standing issue of Jammu and

Kashmire

, the prime minister said "the US should play a role". He said though India does was against it but Pakistain wants the US to play a role in the matter.

"I have read and heard Indian foreign minister's reaction to my earlier statement. We should talk to each other, and this would be a very good thing. But if bilateral negotiations do not succeed, then if third party helps in resolving the issue, there is no harm in it." To a question about Dr
Aafia Siddiqui


...American-educated Pak cognitive neuroscientist who was convicted of assault with intent to murder her U.S. interrogators in Afghanistan. In September 2010, she was sentenced to 86 years in jug after a three-ring trial. Siddiqui, using the alias Fahrem or Feriel Shahin, was one of six alleged al-Qaeda members who bought $19 million worth of blood diamonds in Liberia immediately prior to 9-11-01. Since her incarceration Paks have taken her to their heart and periodically erupt into demonstrations, while the government tries to find somebody to swap for her...


and Dr Shakeel Afridi, Prime Minister Nawaz said the US did raise its concerns, as did Pakistain.

Posted by: Fred || 10/25/2013 00:00 || Comments || Link || E-Mail|| [10797 views] Top|| File under: Govt of Pakistan
US backs Pakistan move to hold talks with Taliban
[Pak Daily Times] The United States Thursday expressed backing for Pak initiative to start dialogue with Tehrik-e-Taliban, noting that the move has strong domestic consensus.

Speaking at the conclusion of Prime Minister
Nawaz Sharif


... served two non-consecutive terms as prime minister, heads the Pakistain Moslem League (Nawaz). Noted for his spectacular corruption, the 1998 Pak nuclear test, border war with India, and for being tossed by General Musharraf...


's visit, a senior State Department official said the US has no objection to the aims laid out in the negotiated approach. "He (PM Nawaz Sharif) indicated his intentions (to hold talks with the Taliban) and we indicated our support," the official said in a background discussion with the Pak media when asked about Washington's response to Islamabad's initiative. Before his departure for home, Prime Minister Nawaz Sharif told the media that the US was informed that Pakistain had made a conscious decision on holding talks with the TTP as part of efforts to contain militancy and that Washington should support Islamabad's decision.

The US official, while expressing support for the move explained: "It is his decision. We are not trying to steer him in one direction or another. We certainly have no objections that there is a strong domestic consensus in, at least, trying a negotiated approach." "As we understand the conditions are that the TTP has to accept the constitution and the rule of law, and of course we accept those objectives. We support those objectives," the official added. Senior State Department and administration officials told the media that the prime minister's election and assumption of power offered a "renewed" opportunity for the two countries to discuss the continued key bilateral relationship and that the visit was marked by "warmth, breadth and honesty in fulsome discussions".

Posted by: Fred || 10/25/2013 00:00 || Comments || Link || E-Mail|| [10797 views] Top|| File under: Govt of Pakistan
Secret memos reveal explicit nature of Pak-US drone deal
[Pak Daily Times] Despite repeatedly denouncing the CIA's drone campaign,

brass hats

in Pakistain's government have for years secretly endorsed the programme and routinely received classified briefings on strikes and casualty counts, according to top-secret CIA documents and Pak diplomatic memos obtained by The Washington Post.

The files describe dozens of drone attacks in Pakistain's tribal region and include maps as well as before-and-after aerial photos of targeted compounds over a four-year stretch from late 2007 to late 2011 in which the campaign intensified dramatically. Markings on the documents indicate that many of them were prepared by the CIA's Counterterrorism Centre specifically to be shared with Pakistain's government. They tout the success of strikes that killed dozens of alleged al Qaeda operatives and assert repeatedly that no civilians were harmed.

The Post report states Pakistain's tacit approval of the drone programme has been one of the more poorly kept national security secrets in Washington and Islamabad. During the early years of the campaign, the CIA even used Pak airstrips for its Predator fleet. But the files expose the explicit nature of a secret arrangement struck between the two countries at a time when neither was willing to publicly acknowledge the existence of the drone programme. The documents detailed at least 65 strikes in Pakistain and were described as "talking points" for CIA briefings, which occurred with such regularity that they became a matter of diplomatic routine. The documents are marked "top ­secret" but cleared for release to Pakistain.

A CIA

front man

declined to discuss the documents but did not dispute their authenticity. The Washington Post quotes Aizaz Ahmad Chaudhry, the

front man

for the Foreign Ministry, as saying that his government does not comment on media reports that rely on unnamed sources. But Chaudhry added that Prime Minister
Nawaz Sharif


... served two non-consecutive terms as prime minister, heads the Pakistain Moslem League (Nawaz). Noted for his spectacular corruption, the 1998 Pak nuclear test, border war with India, and for being tossed by General Musharraf...


, who took office in June, has been adamant that "the drone strikes must stop." "Whatever understandings there may or may not have been in the past, the present government has been very clear regarding its policy on the issue," Chaudhry said. "We regard such strikes as a violation of our

illusory sovereignty

as well as international law. They are also counter-productive."

Chaudhry said Pakistain's government is now unified against US drone strikes, which are deeply unpopular within Pakistain, and has made its disapproval clear to senior US and United Nations


...the Oyster Bay money pit...


officials. There was no immediate comment from Pakistain's military or intelligence service, but the Post report quotes Talat Masood, a retired general, as saying that the revelation that Pakistain's government was well-informed about the drone programme will likely "put cold water on the hype" within Pakistain over the issue.

Posted by: Fred || 10/25/2013 00:00 || Comments || Link || E-Mail|| [10793 views] Top|| File under: Govt of Pakistan
Iraq
U.S. Offers Funds to Move MKO out of Iraq
[An Nahar] The United States on Thursday offered $1 million to help resettle Iranian opposition exiles currently in Iraq, contributing to a U.N. appeal in the wake of violence.

More than 3,000 members of the People's Mujahedeen Organization of Iran, allowed by late Iraqi dictator Saddam Hussein to operate in the country, are staying at a former U.S. military base known as Camp Hurriya, or Liberty, on Storied Baghdad


...located along the Tigris River, founded in the 8th century, home of the Abbasid Caliphate...


's outskirts.

The United States will contribute $1 million to a fund launched Wednesday by U.N. chief
the ephemeral Ban Ki-moon


... of whom it can be said to his credit that he is not Kofi Annan...


aimed at finding new homes abroad for the exiles, State Department spokeswoman Marie Harf said.

"We share the conviction that relocation is the only lasting means of guaranteeing the safety and well-being of those residing at Camp Hurriya," Harf said in a statement.

Iraqi authorities had ordered the transfer of remaining members of the group's Camp Ashraf, which is in the central province of Diyala, after 52 members died in violence on September 2.

The authorities blame infighting in the group for the deaths. The People's Mujahedeen gave a vastly different account of what happened, saying troops entered the camp and set fire to property.

The People's Mujahedeen initially took up arms against Iran's shah and then set its sights on toppling the

holy man

al regime that came to power after the 1979 Islamic Revolution.

The group says it has renounced violence and has enlisted high-profile U.S. supporters in their cause. Last year, the State Department removed its designation as a terrorist organization following similar decisions in Europe.

Albania and Germany have agreed to take in exiles, but the U.N. has struggled to resettle most of them.

Posted by: Fred || 10/25/2013 00:00 || Comments || Link || E-Mail|| [10793 views] Top|| File under:
Israel-Palestine-Jordan
Israel Weighs Palestinian Prisoner Release
[An Nahar] Israeli ministers are to meet Sunday to approve the release of a second batch of Paleostinian prisoners under the terms of renewed peace talks, media said.

Maariv daily said Thursday that 26 prisoners would be freed, the same number as in the first tranche in August.

Prime Minister Benjamin Netanyahu said two days before the July 30 resumption of talks that he had "agreed to free 104 Paleostinians in stages, after the start of negotiations and according to progress."

Since the August release, Netanyahu's office has made no statement on a second round.

Maariv said the next handover would take place on Tuesday.

The European Union


...the successor to the Holy Roman Empire, only without the Hapsburgs and the nifty uniforms and the dancing...


's mission to Israel told Agence

La Belle France

Presse that envoys of the Middle East
Quartet


... The Quartet are the UN (xylophone), the United States (alto), the European Union (soprano), and Russia (shortstop). The group was established in Madrid in 2002 by former Spanish Prime Minister Aznar, as a result of the escalating conflict in the Middle East. Tony Blair is the Quartet's current Special Envoy....


group would meet the same day in Jerusalem.

Israeli public radio said that in tandem with confirming the prisoner release, Israeli authorities would announce a new swathe of settler housing to be built in the occupied West Bank or annexed east Jerusalem.

It did not specify how many homes or where.

An Israeli official, speaking on condition of anonymity
... for fear of being murdered...
, said in a text message Thursday evening that such continued construction was part of "understandings" reached with the Paleostinians and the Americans ahead of the renewal of talks.

"Israel will continue in the coming months to announce building in the settlement blocs and in Jerusalem," he wrote.

Posted by: Fred || 10/25/2013 00:00 || Comments || Link || E-Mail|| [10794 views] Top|| File under: Palestinian Authority
Swiss, Russian experts rule out Arafat killed by radioactive polonium
Swiss and Russian experts who participated in exhuming and applying tests on the remains of late Palestinian leader Yasser Arafat ruled out in their report that radioactive polonium caused his death in 2004, local sources said Thursday.

However, the report, which the Palestinian National Authority ( PNA) received, did not discount the possibility that Arafat was intoxicated with a different poisonous material, the sources told Xinhua.

General Tawfiq Al-Tirrawi, the head of the Palestinian committee investigating Arafat's death, declined to comment on the information obtained by Xinhua, but said a press conference will be held soon to reveal the results of the report.

In November, the Swiss, Russian and French experts took samples from Arafat's remains for more tests after an investigative media report found out that Arafat's personal belonging bore traces of the polonium-210.

The report was carried out by the pan-Arab Al-Jazeera television network and the team of the documentary movie used a Swiss lab to examine Arafat's clothes, toothbrush and bedcovers after getting them from his widow.

Arafat died at a French military hospital in 2004 from an undisclosed or unknown condition.

At the time, Palestinian officials hinted that Israel was behind the death of Arafat after it prevented him from leaving his Ramallah headquarters for two years.
Posted by: Theting Glasing4448 || 10/25/2013 00:00 || Comments || Link || E-Mail|| [10795 views] Top|| File under:
Syria-Lebanon-Iran
ISIS: Iran's bomb-making timeline shortens
[Ynet] Institute for Science and International Security estimates Iran could produce enough weapons-grade uranium for one bomb in less than two months, if it uses all its 20% stockpile. Tehran parliamentarian says Iran has enough enriched fuel for medical reactor

A US think-tank that closely tracks Iran's nuclear programme warned the time Iran would need to produce enough weapons-grade material for a bomb was getting shorter.

The Institute for Science and International Security (ISIS) estimated that Iran could now produce enough weapons-grade uranium for one bomb, about 25 kg, in as little as about 1-1.6 months, if it used all its 20% stockpile.

Additional time would be required to make the actual nuclear weapon but such work would likely be carried out at secret sites and would be difficult to detect, it said in a report.

"The most practical strategy to prevent Iran from obtaining nuclear weapons is to prevent it from accumulating sufficient nuclear

kaboom

, particularly in secret or without adequate warning," ISIS said.

"The shortening breakout times have implications for any negotiation with Iran," it said on Thursday.

Inspectors from the

ineffective International Atomic Energy Agency

are believed to visit Iran's enrichment facilities about once a week. The UN agency, based in Vienna, said it had no comment on Hosseini's remarks for now. Diplomats accredited to the IAEA said they were not aware of any halt of higher-level enrichment.

Iranian MPs have in the past made statements about Iran's nuclear programme that the government later denied.

While members of parliament's national security commission are regularly briefed on the nuclear programme, they are not directly involved in policy-making. The big decisions are made by Supreme Leader Ayatollah Ali Khamenei.

Western officials have said Iran must stop enriching uranium to 20%, increase the transparency of its nuclear programme, reduce its uranium stockpiles and take other steps to reassure the world that it is not seeking nuclear weapons.

Iran and six world powers -- the five permanent members of the UN Security Council, plus Germany -- emerged from a new round of nuclear negotiations in Geneva last week saying these had been positive and constructive.

The meeting was the first since

Iran's diminutive President

Hassan Rohani came to office in August promising to try to resolve the nuclear dispute and win an easing of sanctions.

Follow-up talks will be held in Geneva on Nov. 7-8.

Tehran denies allegations by Western powers that it is seeking the capability to produce nuclear arms.

'Iran halts most sensitive uranium enrichment work'
Iran has halted its most sensitive uranium enrichment work, a senior Iranian parliamentarian was quoted as saying, a move that would meet a main demand of world powers negotiating with Tehran over its disputed nuclear work.

Any such development would be a big surprise however, as Western experts believe Iran would want to use its higher-grade enrichment as a bargaining chip to win relief from stringent sanctions which have mangled the Iranian economy.

Iran's enrichment of uranium to levels of 20% is sensitive as it is a relatively short technical step to increase that to the 90% needed for making a nuclear warhead.

Hossein Naqavi Hosseini, a senior member of the parliamentary national security commission, said Iran had stopped enriching uranium above the 5% required for civilian power stations as it already had all the 20% enriched fuel it needs for a medical research reactor in Tehran.

"Enrichment over five percent depends on the needs of the country; Iran's nuclear industry requires 20% enrichment for providing the fuel for its Tehran reactor, but this site has its required fuel at the moment and there is no need for further production," parliament's website quoted Hosseini as saying.

"Tehran will decide whether to have over 5% enrichment or not itself, but the issue of suspension or halt of enrichment activities is meaningless because no production is taking place at the moment," he said.

Iran's production and stockpile of 20% uranium is closely watched in the West and Israel.

The Jewish state, believed to be the only nuclear-armed power in the Middle East, has suggested it could launch military strikes if Iran acquired enough of the material for one bomb, but Iran has kept its 20% stockpile below that level.
Posted by: trailing wife || 10/25/2013 00:00 || Comments || Link || E-Mail|| [10795 views] Top|| File under: Govt of Iran
Suleiman Asks Army, Security Forces to Control Situation in Tripoli
[An Nahar] President Michel Suleiman


...before assuming office as President, he held the position of commander of the Leb Armed Forces. That was after the previous commander, the loathesome Emile Lahoud, took office as president in November of 1998. Likely the next president of Leb will be whoever's commander of the armed forces, too...


revealed on Thursday evening that he asked security forces and the army to deploy the necessary units to control the security situation in the northern city of Tripoli


...a confusing city, one end of which is located in Lebanon and the other end of which is the capital of Libya. Its chief distinction is being mentioned in the Marine Hymn...


.

Suleiman's request came as Tripoli has been witnessing intense

festivities

between the city's rival neighborhoods of Jabal Mohsen and Bab al-Tabbaneh.

"It is not acceptable that the bloodshed continues in Tripoli," Suleiman said on Twitter, urging all officials to work on "saving" the northern city.

"Tripoli's residents and children deserve to live in peace as they represent religious coexistence."

Suleiman noted: "I have asked security forces and the army to deploy the necessary units that could control the security situation in Tripoli."

Two people were killed on Thursday and 21 others

were maimed

, including a soldier, in renewed fighting and sniper activity in the northern city of Tripoli, the state-run National News Agency reported.

The fighting had reportedly escalated following the death of Arab Democratic Party top military official Bassam Abdullah in Jabal Mohsen.

Thursday's casualties bring the toll from four days of fighting to three dead and 60 injured including nine soldiers, according to NNA.

Earlier in the day, Suleiman urged easing the formation of the cabinet to "preserve the idea" of a national unity cabinet that the president had suggested.

"We also call for resuming national dialogue that would be based on the conclusions of previous sessions, especially on the principals of the Baabda Declaration," he said during the inauguration of the President Michel Suleiman Boulevard in Baabda and of the new municipality building in al-Metn's neighborhood of Hazmieh.

The president stated that boycotting the parliament's work is "not democratic."

"Democracy stipulates meeting together, holding talks and voting," he stressed.

Suleiman also pointed out to the importance of following-up with and executing the international community's decisions that were reached in New York, concerning the promised support for

Leb

to deal with the influx of Syrian refugees.

Posted by: Fred || 10/25/2013 00:00 || Comments || Link || E-Mail|| [10797 views] Top|| File under:
Rafehi Urges Disbanding of Arab Democratic Party, Arrest of Shooters
[An Nahar] Salafist

holy man

Sheikh Salem al-Rafehi on Thursday slammed the state for failing to stop the violence in Tripoli


...a confusing city, one end of which is located in Lebanon and the other end of which is the capital of Libya. Its chief distinction is being mentioned in the Marine Hymn...


, accusing Jabal Mohsen's Arab Democratic Party of starting the new round of fighting in the city.

"Tripoli is being shelled since four days at the hands of a criminal party despite the presence of the security plan," Rafehi said following a meeting for

holy man

s and leaders of Bab al-Tabbaneh's fighting frontiers.

"Tripoli's residents endured the security forces' restriction of their freedoms at the checkpoints for the sake of their security and stability," the

holy man

said.

"The security plan is not defending us and it is preventing us from defending ourselves," Rafehi lamented, calling on the state to "perform its duties."

The

holy man

called on the state to "disband" the Arab Democratic Party, the main political and armed force in Jabal Mohsen, saying its officials must be "put on trial" after "members of it" were accused of deadly bombings that hit two mosques in the city.

"Why didn't security forces arrest those who opened fire in Tripoli? Had another sect been targeted they would have acted differently," said Rafehi, referring to four days of

festivities

between the rival neighborhoods of Jabal Mohsen and Bab al-Tabbaneh that have left at least four people dead and 35 others

maimed

.

Syrian President Bashar "Assad launches threats and the Arab Democratic Party executes them and Assad admitted that this party is loyal to the regime, that's why this party must be disbanded but the state is not doing so. The state is thanking the regime instead of summoning the Syrian ambassador" over the bombings, Rafehi added.

Posted by: Fred || 10/25/2013 00:00 || Comments || Link || E-Mail|| [10794 views] Top|| File under: Govt of Syria
Nat'l Security Council pushes blame for Syria crisis debacle onto Obama
Leaks to The New York Times


...which still proudly displays Walter Duranty's Pulitzer prize...


in an article published Wednesday reveal one thing for certain that was previously unknown: President Barack Obama
I am not a dictator!...
's national security team is not at all happy with his handling of the Syria crisis. A top-secret letter meant for the eyes of the president, and yet obtained by the Times, makes Secretary of State John F. I was in Vietnam, you know Kerry
Former Senator-for-Life from Massachussetts, self-defined war hero, speaker of French, owner of a lucky hat, conqueror of Cambodia, and current Secretary of State...
look "prophetic" in the words of its authors. The June letter was characterized as a warning that the repeated use of chemical weapons would be a "green light for continued use" if gone unpunished.

The president shocked the world by going to the US Congress for authorization for the use of force in Syria after building up forces in the eastern Mediterranean, the White House said that a heated debate among his national security advisers was quickly followed by unanimous support for the president's choice.

But such support does not lead to the types of leaks that made the October 22 Times piece. The article is a product of dissatisfied presidential aides and confidants choosing to speak. Officials are choosing to provide journalists with that top-secret letter and with anecdotes of the president quibbling. That may well be the majority of his National Security Council: Those who wanted to avoid military action were forced to mobilize and to publicly justify an action they did not actually endorse.

On the other end, those who fought for punitive strikes against Bashir al-Assad's forces missed out serendipitously, after a slip of the tongue by Kerry led to historic policy and a Nobel peace prize for the Organization for the Prohibition of Chemical Weapons.

Kerry was most burned by the sequence of events that unfolded throughout late August and into September. Given the way their boss has been cast, it seems likely that a significant number of these leaks originated from the State Department.
Posted by: Pappy || 10/25/2013 00:00 || Comments || Link || E-Mail|| [10795 views] Top|| File under:
Government
USMC Commandant alleged to have had 'unlawful influence' in Taliban urination case
A group of former military lawyers and officers have accused the head of the US Marine Corps of attempting to exert "unlawful command influence" over the prosecution of Marines who were shown urinating on dead Taliban fighters. A letter to US

politician

s, signed by 27 individuals, says Marine Corps Commandant James Amos appears to have deprived the Marines of due process, made misleading statements about the incident under oath, abused the legal discovery process and besmirched the reputation of a Marine Corps whistleblower. The letter calls for a Congressional inquiry into the allegations.

The allegations centre around punitive action taken against eight Marines involved in the incident, in which a team of scout snipers attached to 3rd Battalion, 2nd Marines, filmed themselves in full combat uniform urinating on the corpses of

snuffies

during a 2011 deployment to Helmand


...an Afghan province populated mostly by Pashtuns, adjacent to Injun country in Pak Balochistan...


province in Afghanistan. A video of the incident, posted on YouTube in January 2012, provoked international condemnation and caused intense embarrassment to the military's

big shot

ship.

Lieutenant General Thomas Waldhauser, who was initially in charge of the prosecution, later said in a legal document first published in July by the Marine Corps Times that Amos stripped him of his authority to prosecute when it became clear he would not promise to ensure that the individuals involved were thrown out of the Marines.

The letter provides the armed services committee with 28 pages of legal documentation which it says "strongly suggest" that Amos replaced Waldhauser with another convening authority in order "to ensure his own wishes and pre-determined outcomes in at least one and perhaps other military justice proceedings".

The letter goes on: "Worst of all, the one person who had the moral courage to report on these events fully, Major James Weirick, was relieved from his job duties as a deputy staff judge advocate, reassigned and relegated to a non-legal job." Weirick filed a whistleblower complaint with the inspector general of the US Department of Defense. The letter says he has since "been unfairly painted as mentally unstable and publicly compared in a

blurb

by the commandant's top civilian lawyer, Robert Hogue, to a mass murderer who recently killed 12 innocent people in the Washington Navy Yard".

Eight Marines have been disciplined for their involvement in the incident, through court-martial or administrative punishment. Three have been demoted one rank, according to the

News Agency that Dare Not be Named

; five have been given non-judicial punishments.
Posted by: Pappy || 10/25/2013 00:00 || Comments || Link || E-Mail|| [10796 views] Top|| File under:
Who's in the News
28
[untagged]
7
Arab Spring
7
Govt of Pakistan
3
Govt of Syria
2
Jamaat-e-Islami
1
Palestinian Authority
1
al-Qaeda in North Africa
1
Salafists
1
al-Nusra
1
Commies
1
al-Shabaab
1
Govt of Iran
1
Moro Islamic Liberation Front
1
Pirates
Bookmark
E-Mail Me
The Classics
The O Club
Rantburg Store
The Bloids
The Never-ending Story
Thugburg
Gulf War I
The Way We Were
Bio
Merry-Go-Blog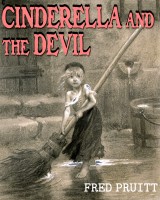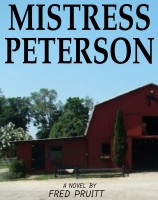 On Sale now!


A multi-volume chronology and reference guide set detailing three years of the Mexican Drug War between 2010 and 2012.

Rantburg.com and borderlandbeat.com correspondent and author Chris Covert presents his first non-fiction work detailing the drug and gang related violence in Mexico.

Chris gives us Mexican press dispatches of drug and gang war violence over three years, presented in a multi volume set intended to chronicle the death, violence and mayhem which has dominated Mexico for six years.
Click here for more information


Meet the Mods
In no particular order...


Steve White
Seafarious
tu3031
badanov
sherry
ryuge
GolfBravoUSMC
Bright Pebbles
trailing wife
Gloria
Fred
Besoeker
Glenmore
Frank G
3dc
Skidmark



Better than the average link...



Rantburg was assembled from recycled algorithms in the United States of America. No trees were destroyed in the production of this weblog. We did hurt some, though. Sorry.
34.229.119.176

Help keep the Burg running! Paypal: