Africa Horn
Somalia central bank governor resigns after seven weeks
The central bank governor of Somalia has unexpectedly resigned after seven weeks in the job, citing corruption concerns, in a blow to donors who have promised to pour billions of dollars of aid into the failed state.


The only surprise is that Somalia had a central bank...

Yussur Abrar, who was one of the world's few female central bank governors, was unavailable for comment on Friday.

Donors who support her were frantically trying to reach her on Thursday night. They believe that she sent her resignation letter, dated October 30, from Dubai, before travelling to an unknown destination.
One donor official said Ms Yussur was "scared for her life and so unlikely to return to Somalia".

In her letter to Hassan Sheikh Mohamud, Somalia's president, she said: "From the moment I was appointed, I have continuously been asked to sanction deals and violate my fiduciary responsibility to the Somali people as head of the nation's monetary authority."


Was she not getting a big enough cut?

In the strongly worded letter, seen by the Financial Times, Ms Yussur -- a former banker at Citigroup who had not lived in Somalia for several decades -- said she believed that these deals "put . . . frozen assets at risk and open the door to corruption".

Donors have pledged billions of dollars to help secure and rebuild Somalia at recent conferences in the hope that it can make good on recent military gains against the militants. But they fear that the new government -- elected last year and seen by analysts as the most representative and promising for years -- might repeat the gross corruption seen by its donor-backed predecessors.


Fear? It's a near-absolute certainty...

A report from a UN investigative panel this year gave warning that the central bank doubled as a corrupt slush fund and said that it failed to account for transfers worth $12m. Ms Yussur said in her letter:

"Unfortunately, the central bank has not been allowed to function free of interference, and as such cannot operate as a credible institution."


All the government guys, and their bag-men and hangers-on, had to wet their beaks, you see. We see the same thing in Chicago...

A government spokesman insisted on Friday that President Hassan remained committed to reforming institutions in his country. "All he wants is to ensure [that] public finance is managed properly and that there's no corruption," he said, adding that Ms Yussur was selected for her "impressive CV on finance", but had visited Mogadishu for "only a couple of days".


Then his nose grew and his lips fell off...

"For her leaving so early [it] is very sad. She was given the empowerment to reform the central bank and how the system works -- most of the systems are manual," he added.

In her letter, Ms Yussur also said she "vehemently refused to sanction the contract" with Shulman Rogers, a US law firm contracted to recover overseas assets frozen since before the civil war started in 1991. The same company was also hired to discredit the UN allegations of financial mismanagement ahead of a Brussels aid conference at which donors ultimately pledged $2.4bn, in what UN experts said was a conflict of interest. The law firm has previously denied any conflict of interest and said the UN experts made unfounded allegations.
Posted by: Steve White || 11/03/2013 00:00 || Comments || Link || E-Mail|| [10793 views] Top|| File under:
Africa North
Tunisia Ruling Islamists, Opposition Deadlocked over PM
[An Nahar] Tunisia's ruling Islamist party Ennahda and the opposition were deadlocked in talks Saturday to choose a new prime minister tasked with steering the country out of a months-long political crisis.

Tensions have gripped the country since the 2011 uprising that toppled veteran dictator Zine El Abidine Ben Ali and were exacerbated with the murder this year of two opposition politicians by suspected radical Islamists.

Ennahda, a moderate Islamist party whose resignation has been demanded by the opposition, has pledged to step down and allow the creation of a government of independents as part of a roadmap.

After months of stalling, the Islamist-led government opened talks with the opposition on October 25 to form the new government, agree on a much-delayed constitution and prepare for elections.

The roadmap to resolve the crisis was drafted by mediators including the powerful UGTT trade union, which announced the latest setback.

It said that a meeting Friday of party leaders to chose a new prime minister became bogged down over who should be appointed to the post from among four candidates.

The delegates agreed to set up a new committee tasked with overcoming the stalemate, the UGTT said in a statement overnight.

The committee is to meet on Saturday at an undisclosed time and would include the head of the National Constituent Assembly, Mustapha Ben Jaafar, Ennahda chief Rached Ghannouchi, and five opposition figures.

The dispute reportedly centers on the frontrunners to become prime minister -- Mohammed Ennaceur, 79, and Ahmed Mestiri 88, two veteran politicians and former government ministers.

Both are well respected and have served under the late Habib Bourguiba, who led the fight for Tunisia's independence from its French colonial masters and served as its first president (1957-1987).
Posted by: Fred || 11/03/2013 00:00 || Comments || Link || E-Mail|| [10796 views] Top|| File under: Arab Spring
Freedoms in Egypt questioned after El-Bernameg's suspension
[Al Ahram] The suspension of Egyptian satirist Bassem Youssef's show "El-Bernameg" by privately-owned channel CBC has drawn widespread critcism from public figures, many expressing their concern regarding the future of Freedoms in Egypt.

Minutes before millions were expecting El-Bernameg's second episode of the third season on Friday, a statement was read by the host channel saying El-Bernameg would not air as expected, claiming Youssef and his producer had "violated what had been agreed upon" with the channel, as well as CBC's "editorial policies."

The statement added that the show will remain off air until editorial and commercial disputes with Youssef are resolved.

"If only I were minister of information, I would have invited Bassem Youssef to host his show on state TV," said Law professor and Head of Cairo University Gaber Nassar via Twitter on Friday night, adding that the suspension affirms that the relationship of businessmen to media outlets is an issue that needs to be revised.

Mohammed Abdel-Hameed, one of the audience members who attended the recording of the banned-episode on Wednesday, told Ahram Online that Bassem had "ridiculed CBC's two-faced attitude towards his show after they issued a statement disagreeing with the content of the episode."

"He made it very clear that whatever ******** reason they had is redundant, as they aired "Hekayet Hayah" in Ramadan, which according to their 'code' should have been banned," said Abdel-Hameed, referring to a TV series aired on CBC last August that drew criticism for containing foul language and sexual intimation, which many perceived as inappropriate for an Egyptian audience.

"In the last part [of the banned episode] he said, if the government thinks I am a threat to national security, they should give me a call and I'll stop the show, adding that he didn't think the country is that fragile," added Abdel-Hameed.

The dispute began following Youssef's first episode, which came after an almost three month hiatus, stirring controversy after the popular satirist poked fun at supporters of the General Commander of the Armed Forces Abdel-Fatah El-Sisi, whose popularity soared after the ouster of Mohammed Morsi
...the former president of Egypt. A proponent of the One Man, One Vote, One Time principle, Morsi won election after the deposal of Hosni Mubarak and jumped to the conclusion it was his turn to be dictator...
on 3 July.

According to Egyptian filmmaker Amr Salama, the suspension of El-Bernameg has exposed a lot.

"Now the January 25 revolution and its gains are officially being fought; just as they were abused by the

Moslem Brüderbund

, now they are being usurped by those whose interests they conflict," added Salama on his Twitter account.

Others have hinted that the decision behind the ban could have been influenced by the authorities.

Human Rights lawyer Gamal Eid argued via Twitter that the decision is "an intervention from the military institution."
Posted by: Fred || 11/03/2013 00:00 || Comments || Link || E-Mail|| [10793 views] Top|| File under: Arab Spring
Arabia
Bahrain Police Summons Top Shiite Opposition Leader
[An Nahar] The Bahraini police on Saturday summoned the head of the main Shiite opposition faction for questioning, the group said, as tensions persist in the Sunni-ruled kingdom.

The summons was delivered to Ali Salman's house in the morning, the opposition al-Wefaq association said in a statement, adding it was not clear why he was being called in for questioning.

"It is believed to be part of a campaign of political blackmail and

Dire Revenge™

against the peaceful opposition that is demanding democracy and rejects tyranny," the statement said.

The summons comes just over a week after al-Wefaq's leading figure Khalil Marzooq was released from jail at the opening of his trial for inciting terrorism.

Marzooq, a former MP, was incarcerated
Youse'll never take me alive coppers!... [BANG!]... Ow!... I quit!
in September after being summoned for questioning and later charged by the general prosecutor with "promoting acts that amount to terrorist crimes."

Posted by: Fred || 11/03/2013 00:00 || Comments || Link || E-Mail|| [10798 views] Top|| File under: Arab Spring
Bangladesh
Resist hartal-mongers sez Hasina
RAJBARI, NOV 2: Prime Minister Sheikh Hasina on Saturday said the opposition has called another 60-hour strike as they don't want dialogue and peace. Referring to the BNP-led 18-party opposition alliance, she also called upon the people to build a strong resistance against those who are resorting to violence and are killing people in the name of movement.

"BNP and Jamaat are resorting to repression and torture on the people in the name of movement. So, you will have to build resistance against those who are out to keep you without food by creating anarchy and terrorism, and are killing people by hurling bombs," she said.

Addressing a public meeting, organised by Rajbari district unit of Awami League, on Pangsha University College ground, Hasina, also the president of ruling Awami League, said that the BNP comes to power to destroy the country through corruption, militancy and terrorism, but Awami League government never allows corruption.
Posted by: Steve White || 11/03/2013 00:00 || Comments || Link || E-Mail|| [10793 views] Top|| File under:
BNP, allies announce fresh 60-hr hartal for Nov 4-6
Another day, another hartal...

The Bangladesh Nationalist Party-led alliance on Saturday announced a fresh spell of countrywide 60-hour general strike for November 4-6 to press for holding of the next general elections under a 'non-party' neutral government.

The acting BNP secretary general, Mirza Fakhrul Islam Alamgir, flanked by the secretary level leaders of the alliance at a news briefing at the BNP chairperson's Gulshan office announced the hartal. The hartal would be enforced from 6:00am Monday to 6:00pm Wednesday demanding free, fair and inclusive elections under a non-party government, Fakhrul said.

The BNP-led alliance earlier enforced a 60-hour countrywide shutdown from October 27.
Fakhrul said ambulance, fire service and media transports would be out of the purview of the hartal. He said movement of pilgrims who would returned from Saudi Arabia after performing hajj would also remain out of purview of the hartal.

Before the news briefing, the acting BNP secretary general held a meeting with secretaries of the components of the alliance at Khaleda's Gulshan office. Fakhrul said it was the responsibility of the government to set a date again for dialogue and take a fresh initiative for it.

But he alleged that without doing so the conversation of prime minister Sheikh Hasina and opposition leader Khaleda Zia was broadcast 'unlawfully' and 'unethically' by the mass media without consent of the opposition leader.

'It is clear that the government has done it deliberately to block the path of dialogue and consensus,' he said.

Fakhrul said the opposition leader during the phone conversation with the prime minister on October 26 had said that she was ready to talk anytime and anywhere after the hartal that ended on October 29.
Posted by: Steve White || 11/03/2013 00:00 || Comments || Link || E-Mail|| [10793 views] Top|| File under:
The Grand Turk
Turkey: Did Not Aid Israel In Attacking Syrian Military Base
[Ynet] Turkish Foreign Minister Ahmet Davutoglu denied that his country provided Israel with intelligence that aided it, allegedly, to attack a military base in Syria's Latakia this week.



"The Turkish government has never cooperated with Israel against any

Moslem

country, and it never will."

"There is an attempt to give the impression that Turkey has coordinated with Israel. The Turkish government has never cooperated with Israel against any

Moslem

country, and it never will."

Davutoglu made the remarks during a

presser

with his Iranian counterpart, Mohammad Javad Zarif.
Posted by: trailing wife || 11/03/2013 00:00 || Comments || Link || E-Mail|| [10793 views] Top|| File under:
Home Front: Politix
Snowden says calls for reform prove intel leaks were justified
(Reuters) - Fugitive U.S. intelligence contractor Edward Snowden said calls for more oversight of government intelligence agencies showed he was justified in revealing the methods and targets of the U.S. secret service.

Snowden's leaks about the National Security Agency (NSA), from its alleged mass scanning of emails to the tapping of world leaders' phones, have infuriated U.S. allies and placed Washington on the defensive.

In "A Manifesto for the Truth" published in German news magazine Der Spiegel on Sunday, Snowden said current debates about mass surveillance in many countries showed his revelations were helping to bring about change.

"Instead of causing damage, the usefulness of the new public knowledge for society is now clear because reforms to politics, supervision and laws are being suggested," the 30-year-old ex-CIA employee and NSA contractor wrote.

"Citizens have to fight against the suppression of information about affairs of essential importance for the public. Those who speak the truth are not committing a crime."

Snowden is in Russia, where he has been given asylum for at least a year.
Posted by: Anguper Hupomosing9418 || 11/03/2013 09:48 || Comments || Link || E-Mail|| [10793 views] Top|| File under:
Home Front: WoT
Panetta: US may have to use military force against Iran
NEW YORK -- While the US has "implemented unprecedented sanctions and pressure on Iran, we may very well have to use military force to back up our policy," Leon Panetta said on Thursday night. The former US defense secretary and CIA director made the remarks while addressing around 600 people at the Anti-Defamation League's 100th annual meeting.


He's one of the few adults in the Obama administration...

Was. It's Hagel, the third smartest man in the room, who's got the job now.

Panetta, who was receiving the ADL's William and Naomi Gorowitz Institute Service Award, said the US needs to "maintain a healthy skepticism" when negotiating to suss out Iran's true level of commitment to negotiations over its nuclear program.

"It is the Supreme Leader [Ali Khamenei] who is key, and he is not likely to give up [uranium] enrichment," Panetta warned. "We have to remain strong. We have to remain consistent."

Panetta reiterated the American line that the US has "no friend, no better ally in the world than Israel," but he expressed concern over the "growing sense of isolationism in this country [the US]" over the last 10 years of fighting two wars in Afghanistan and Iraq, and the shifting power dynamics among world leaders.


Much of that isolationism fueled by the progressive left, and some by conservatives who see ungrateful Iraqis and Afghanis...

"The fact remains that we live in a very dangerous world," he said. "We continue to have threats from North Korea as they test nuclear weapons. We have instability and fragility in the Middle East. All of this happens at a time when we are imperiled by gridlock in Washington."

Panetta was introduced by current Defense Secretary Chuck Hagel, who expressed his admiration for his predecessor, and similarly indicated his support for maintaining a firm hand with Tehran, while at the same exploring diplomatic options.

"We are testing Iranian intentions for diplomatic solutions," Hagel said. "When we engage Iran along with our partners, we are clear-eyed about the reality in the Middle East. Iran is a state sponsor of terror... but foreign policy is not a zero-sum game."

Hagel advocated for exploring more ways to resolve disputes, and tried to soothe audience members concerned that diplomacy would lead nowhere.

"Engagement is not appeasement, nor is it containment," he said. "We know what those are, we know where they lead, and we will not pursue them. And President Obama has repeatedly made clear that words are not enough. Action must match words."

Hagel announced that the US would be selling Israel six V-22 Osprey tiltrotor helicopters, and that he recognized the "challenges" on Israel's borders given the crises in Egypt and Syria. "There are no margins for Israel," Hagel said.

The other headliner of the first day of the meeting was UN Ambassador to the UN Samantha Power, who received a gift from ADL National Director Abe Foxman -- a book with the word "Jew" written in it six million times, as a tribute to her work in the field of genocide, Foxman said.


One can recognize and applaud her desire to stamp out genocide, but she has a funny way of going about it by enfeebling the United States at a time when it is one of the few bulwarks against new genocides...

The book sounds like awfully dull reading, though perhaps Mr. Foxman meant it as a gentle hint of some sort.

She addressed the collaboration between the US and Israeli missions at the UN, and vowed to continue working to expand Israel's role.

"I have made it a priority... to oppose every example of anti-Israeli bias in the UN system," Power said. "On my watch, we will push ceaselessly for the further inclusion of Israel in regional groups. We will demand objectivity in resolutions affecting Middle East peace.... There is no basis to exclude Israel from full participation in the United Nations system."
Posted by: Steve White || 11/03/2013 00:00 || Comments || Link || E-Mail|| [10797 views] Top|| File under:
India-Pakistan
Security beefed up in Balochistan following Hakimullah killing
[Dawn] Security has been beefed up in the

scenic provincial capital

Quetta and other restive parts of Balochistan



...the Pak province bordering Kandahar and Uruzgun provinces in Afghanistan and Sistan Baluchistan in Iran. Its native Baloch propulation is being displaced by Pashtuns and Punjabis and they aren't happy about it...


Saturday in the aftermath of Tehrik-e-Taliban Pakistain (TTP) chief Hakimullah Mehsud's killing.

An intelligence official, who requested not to be named since he was not authorised to speak to the media, told Dawn.com that security forces were placed on a high alert to avoid occurrence of any untoward incident.

Apart from police and Balochistan Constabulary, personnel of Frontier Corps were also deployed at all sensitive parts of Quetta, he said. Security was tightened at all entry and exit points of the city and patrolling was also increased to avoid occurrence of any terrorist attack.

"We are taking pre-emptive measures to ensure peace," he explained.

The government of Balochistan has already doubled security arrangements in the wake of fast approaching holy month of Muharram in the province.

Home Secretary Balochistan, Asad Gailani told Dawn.com that around 8,000 police and paramilitary troops will be deployed in Quetta alone during the Islamic month celebrated mainly by minority Shia

Mohammedan

s of the country. "There would be aerial surveillance of Ashura processions," he said.

Plagued by growing sectarian violence mainly against Shia Hazara community and attacks of Baloch separatists, Balochistan has witnessed worst aincidents of

suicide kaboom

s and high profile

assassination

s and kidnappings in the recent past.

Posted by: Fred || 11/03/2013 00:00 || Comments || Link || E-Mail|| [10797 views] Top|| File under: Govt of Pakistan
Pakistan will not let US drone strike 'kill' peace talks: Rashid
[Dawn] The Pak government said Saturday it would not allow the death of Pak Taliban leader Hakimullah Mehsud in a US drone strike to derail proposed peace talks.

Federal Information Minister Pervez Rashid told

news hound

s in Islamabad that the government wanted to press ahead with its plan to negotiate with Mehsud's Tehrik-e-Taliban Pakistain (TTP).

"We can say that this time drone struck the peace talks but we will not let the peace talks die," Rasheed said.

He said the process of peace should not stop despite the TTP chief's death.

Mehsud was killed in a US drone strike in North

Wazoo

agency Friday evening, throwing the talks process into doubt a day after the government said it was taking steps to initiate dialogue.

Rashid said Pakistain was committed to peace through talks despite losing 40,000-50,000 civilians, soldiers, and police to

hard boy

violence.

"So I am sure that the other party will show the same spirit which we had shown," he said.

Opposition politician Imran Khan

... aka Taliban Khan, who is the lightweight's lightweight...
condemned the drone strike as an attempt to "sabotage" peace efforts, and called for the federal government to block NATO


...the North Atlantic Treaty Organization. A cautionary tale of cost-benefit analysis....


supplies going through the country.

However,


ars longa, vita brevis...


when asked by

news hound

s, Rashid said blocking NATO supplies will not end drone strikes.

"We blocked NATO supplies in the past after (the incident at) Salala. Drone strikes did not stop then, and will not stop now," he said.

When asked if the strike signified a failure of Prime Minister
Nawaz Sharif


... served two non-consecutive terms as prime minister, heads the Pakistain Moslem League (Nawaz). Noted for his spectacular corruption, the 1998 Pak nuclear test, border war with India, and for being tossed by General Musharraf...


's recent visit to the US, Rashid rejected the notion. "They are two separate, unrelated things. They should not be looked at in this way."

Posted by: Fred || 11/03/2013 00:00 || Comments || Link || E-Mail|| [10793 views] Top|| File under: Govt of Pakistan
Afghan Taliban condemn Hakimullah Mehsud's killing
[Dawn] The Afghan Taliban on Saturday described the killing of Pak Taliban chief Hakimullah Mehsud as "a big loss" and urged Islamabad to prevent any further US drone strikes.

Mehsud, who was under a $5 million US government bounty, was killed when a drone targeted his car in the North
Wazoo tribal district of Pakistain, near the Afghan border.

"The Islamic Emirate of Afghanistan strongly condemns this terror act by America and describes the martyrdom of Mullah Hakimullah Mehsud as a big loss," the Taliban said in a statement, using the group's formal name.

"America can not create a vacuum or achieve their evil goals by martyring mujahideen."

"The Islamic Emirate calls on the Pak people and government to make more effort than at any other time to prevent such brutal attacks by the American invaders," said the statement.

Posted by: Fred || 11/03/2013 00:00 || Comments || Link || E-Mail|| [10793 views] Top|| File under: Taliban
Haqqani network vows to avenge US
[Dawn] A spokesman of al Qaeda and Afghan Taliban-backed Haqqani Network vowed to avenge the US for killing Hakimullah Mehsud.

Speaking to Dawn.com from an undisclosed location, Ahmed Yousuf said the US was not fighting with the Taliban, but in fact, he added "it was waging a war against Muslims and the Islam."

The United States blames the Haqqani network, a faction of the Taliban waging a 12-year insurgency in Afghanistan, for a series of high-profile attacks in recent years.

The militant outfit was founded by Jalaluddin Haqqani, a mujahideen leader against Soviet troops in Afghanistan in the 1980s who is now based with his family in Pakistan.

Haqqani is close to al Qaeda and his fighters are active across east and southeastern Afghanistan and in Kabul.
Posted by: Fred || 11/03/2013 00:00 || Comments || Link || E-Mail|| [10797 views] Top|| File under: al-Qaeda in Pakistan
Musharraf's bail plea in Lal Masjid cleric 'murder' case to be heard anew
[Dawn] Decision on Gen
Pervez Perv Musharraf


... former dictator of Pakistain, who was less dictatorial and corrupt than any Pak civilian government to date ...


's post-arrest bail plea in the 'murder' case of the Lal Masjid

holy man

Abdul Rasheed Ghazi, which was to be announced on Friday, has been deferred to next week.

Instead of announcing the judgment he had reserved on Wednesday, Additional District and Sessions Judge Wajid Ali decided to hear further arguments on November 4, after Ghazi's son, Haroon Rasheed, objected to the police investigation into the murder charge that he had filed against the former president and army chief.

Ghazi was killed in the 2007 military operation in the Lal Masjid. Musharraf, already under house arrest in other cases, was tossed in the clink
Book 'im, Mahmoud!
on October 10; five weeks after Haroon registered the murder charge against him with Aabpara police.

In their preliminary investigation, the police declared "innocent" and informed the sessions court that the complainant Haroon Rasheed was "neither eyewitness of the said murder, nor could he produce tangible evidence against Musharraf".

Haroon's counsel Tariq Asad told the court on Friday that the police investigations were "based on mala fide intentions" and were "completed in unnecessary haste."

Maulana Wajihullah, the other counsel, contended that the police did not include post-mortem report and other 'important evidence' in the challan.

He claimed his client had 'enough evidence' that connected Musharraf with the 'murder' and requested the court to make it part of the case record.

Advocate Wajihullah charged that the police hastily submitted the challan


... list of charges ...


"without examining the evidence."

Posted by: Fred || 11/03/2013 00:00 || Comments || Link || E-Mail|| [10793 views] Top|| File under: Govt of Pakistan
Pakistani Taliban fear polio vaccines are U.S. plot to sterilize them
[ENGLISH.ALARABIYA.NET] Besides American drones, the Pak Taliban in the tribal North
Wazoo region are worried about polio


...Poliomyelitis is a disease caused by infection with the poliovirus. Between 1840 and the 1950s, polio was a worldwide epidemic. Since the development of polio vaccines the disease has been largely wiped out in the civilized world. However, since the vaccine is known to make Moslem pee-pees shrink and renders females sterile, bookish, and unsubmissive it is not widely used by the turban and automatic weapons set...


vaccines, which they think are an American plot to sterilize their population.

The

krazed killer

group ordered a ban on polio vaccinations in 2012 after it emerged that a Pak physician, Shakil Afridi, was helping the CIA run a fake vaccine program in Abbottabad


... A pleasant city located only 30 convenient miles from Islamabad. The city is noted for its nice weather and good schools. It is the site of Pakistain's military academy, which was within comfortable walking distance of the residence of the late Osama bin Laden....


to confirm the presence of the late Osama bin Laden


... who is now beyond all cares and woe...


in the town.

But the ban is now threatening thousands of children in the area with Polio, which can cause irreversible infantile paralysis after infection.

Authorities have recently begun talks with the Taliban through local tribal Jirga mediators to remove the ban, Pakistain's Dawn newspaper reported. The talks reportedly began after another child was diagnosed with Polio, taking the toll of 2013 cases to 16.

Authorities say more than 150, 000 children remained unvaccinated due to the Taliban ban. The World Health Organization estimated that 39 of the 54 nationwide polio cases have come from the Federally Administered Tribal Areas.

The Taliban have carried out a series of attacks against health workers providing vaccination in the area. Earlier this month two were killed when an

kaboom

targeted a vaccination team in the restive northwestern city of Beautiful Downtown Peshawar


...capital of Khyber Pakhtunkhwa (formerly known as the North-West Frontier Province), administrative and economic hub for the Federally Administered Tribal Areas of Pakistan. Peshawar is situated near the eastern end of the Khyber Pass, convenient to the Pak-Afghan border. Peshawar has evolved into one of Pakistan's most ethnically and linguistically diverse cities, which means lots of gunfire.


.

Ahmed Marwat, a

front man

for Jundullah, a splinter group of the Pak Taliban,

grabbed credit

, telling

Rooters

: "Jews and the United States want to stamp out Islamic beliefs through these drops."

Tariq Bhutta of the Pakistain Pediatric Association told

Rooters

this month that Taliban are unlikely to change their stance and left the ban of polio vaccines. The attacks against vaccination teams are becoming more frequent, he said.

"The vaccination teams are still going out, but at risk to their lives," he told

Rooters

. "People can come up on

cycle of violence

s and shoot them, and they've also started attacking the police put there to protect the vaccination teams."

The Global Polio Eradication Initiative (GPEI) says polio remains endemic in three countries -- Afghanistan, Nigeria and Pakistain.

"Until poliovirus transmission is interrupted in these countries, all countries remain at risk of importation of polio, especially in the 'poliovirus importation belt' of countries from west Africa to the Horn of Africa," GPEI added.

Recently GPEI reported that 10 cases of polio have been confirmed in the war-torn Syria confirmed following an investigation. Most of the cases included children 2 years old or younger and were either. Polio has not been detected in Syria since 1999 and the origins of the latest cases have not been determined.


Posted by: Fred || 11/03/2013 00:00 || Comments || Link || E-Mail|| [10796 views] Top|| File under: TTP
Pakistan to review US ties after 'attack on peace,' says Nisar
[Dawn] Calling the drone strike that killed Pak Taliban chief Hakimullah Mehsud on Friday "an attack on regional peace by America," Interior Minister Chaudhry Nisar Ali Khan Saturday said bilateral ties with the US will now be reviewed.

Speaking to a

presser

after concluding a high level meeting at the interior ministry, he vowed to raise the matter at international forums including the United Nations


...where theory meets practice and practice loses...


. The minister said that five permanent members of the UN Security Council will also be contacted on the issue.

He said an urgent meeting of the Cabinet Committee on National Security (CCNS) has been called to review bilateral cooperation and ties with the US. The meeting is expected to take place in next two to three days upon return of Prime Minister
Nawaz Sharif


... served two non-consecutive terms as prime minister, heads the Pakistain Moslem League (Nawaz). Noted for his spectacular corruption, the 1998 Pak nuclear test, border war with India, and for being tossed by General Musharraf...


from London, he added.

Mehsud, along with at least four other

bad boy

s, was killed when a US drone targeted his car in the North

Wazoo

tribal area of Pakistain near the Afghan border.

Speaking to both local and foreign media today, Nisar said the identity of those killed in the drone strike was irrelevant. "The government of Pakistain does not see this drone attack as an attack on an individual but as an attack on the

grinding of the peace processor

," he said.

The interior minister said a three-member committee, comprising of Islamic

holy man

s, was scheduled to leave for a meeting with the Tehrik-e-Taliban Pakistain (TTP) leadership on Saturday morning.

Claiming that TTP leadership including Hakimullah was aware of the meeting, he said he had written and telephonic records of recent correspondence between the government and the

bad boy

outfit.

Earlier on Friday, Pak Taliban

front man

Shahidullah Shahid said the Taliban had "no contact" with the government, a day after Prime Minister Nawaz Sharif said a process to initiate peace talks had already begun.

Chaudhry Nisar questioned timings of the Hakimullah's killing by the US asking why he was targeted just a day before the talks. "Can this be called supporting peace initiative?"

He said the US ambassador was being summoned to serve a demarche and convey formal protest of the government over serious damage done to the dialogue process with Taliban by the drone attack.
Posted by: Fred || 11/03/2013 00:00 || Comments || Link || E-Mail|| [10793 views] Top|| File under: Govt of Pakistan
Israel-Palestine-Jordan
Palestinian Report: Egypt Re-Opens Rafah Crossing
[Ynet] According to Paleostinian news agency Ma'an, Egypt has re-opened the Rafah Crossing after it was closed for a week.

Senior Paleostinian sources said that the crossing opened at 10 am in both directions.


How long or briefly it will remain open is entirely dependent on the behaviour of various armed wings. This lesson will once again not be noted.
Posted by: trailing wife || 11/03/2013 01:42 || Comments || Link || E-Mail|| [10796 views] Top|| File under: Hamas
Syria-Lebanon-Iran
Saudis (et al) Tired of Waiting for Obama to Lead
Persian Gulf countries, led by Saudi Arabia, are moving to strengthen their military support for Syrian rebels and develop policy options independent from the United States in the wake of what they see as a failure of U.S. leadership following President Obama's decision not to launch airstrikes against Syria, according to senior gulf officials.


After all, the Libyan airstrikes worked out so well.


Although the Saudis and others in the region have been supplying weapons to the rebels since the fighting in Syria began more than two years ago and have cooperated with a slow-starting CIA operation to train and arm the opposition, officials said they have largely given up on the United States as the leader and coordinator of their efforts.


What did they expect from President I-Voted-Present?


Unhappiness over Syria is only one element of what officials said are varying degrees of disenchantment in the region with much of the administration's Middle East "policy" policy, including its nuclear "negotiations" negotiations with Iran and criticism of Egypt's new government.

Secretary of State John F. Kerry arrives in Saudi Arabia on Sunday on a hastily arranged visit -- to include his first-ever meeting with King Abdullah on Monday -- that is designed to smooth increasingly frayed U.S. relations with the kingdom.


Sending a pea-shooter to a gunfight.


Kerry will also stop in the United Arab Emirates, Jordan and Israel, all of which have expressed concerned at what they see as a weakened U.S. posture in the region. The 11-day trip also includes visits to the West Bank, Poland, Algeria and Morocco.


Poland? Does Big Jahwn think that's in the Middle East? Or maybe he's looking to pick up a little sausage?


Officials in several countries that had pledged to support a U.S. strike on Syrian targets after confirmation that President Bashar al-Assad had used chemical weapons described their stunned reaction to Obama's abrupt decision in late August to cancel the operation just days before its planned launch so he could vote present and let someone else decide ask for congressional agreement.

"We agreed to everything that we were asked as part of what was going to take place," said a senior Saudi official reached by telephone in the kingdom. Instead of the 10-to-12-hour warning before launch that the Americans had promised, the official said that Saudi intelligence chief Prince Bandar bin Sultan "did not know about the cancellation. We found out about it from CNN."


Didn't Eddie Snowden tell you?



Although the current policy differences are unlikely to be resolved soon, if at all, the Saudis derive part of their standing as a regional leader from their close ties to Washington. Kerry's visit, in large part, is designed to publicly stroke that aspect of the Saudi image.

Sunni Saudi Arabia has no interest in reaching out to Shiite Iran, which it sees as its primary rival for influence in the region. The Saudis are convinced that the United States is so eager to make a deal with Iran that it has already signed on to an arrangement that its allies in the region -- including Israel -- are sure to disapprove of.


Maybe Champ is looking to add peace with Iran to his legacy.


"Absolutely," the senior Saudi official said.

The Saudis, who see Egypt's Muslim Brotherhood as a threat, believe the administration is hypocritical in its concern that the military rulers who overthrew Morsi are using too heavy a hand in cracking down on Morsi's Brotherhood organization. The United States, said one gulf official, expressed little concern over similar abuses under Egyptian President Hosni Mubarak, whom the United States supported before he was overthrown in early 2011.


Yeah, but that was a Bush doctrine, not the new Hopey-Changey Doctrine. You guys gotta get with the program!


With new U.S. arms shipments to Egypt suspended, Saudi Arabia, the UAE and Kuwait have given the new Egyptian government $12 billion to purchase Russian weapons to defray expenses, and officials said they plan to contribute at least another $3 billion in the coming days.

While the United States and its gulf allies share the same objectives in the region -- a stable Egypt, a non-nuclear Iran and a peaceful Syria without Assad -- one official said those allies have concluded that none of those objectives will be reached with Obama's current policy.


That's because there is no policy except the reduction of American power and prestige.
Posted by: Bobby || 11/03/2013 08:23 || Comments || Link || E-Mail|| [10797 views] Top|| File under:
Syrian opposition leader meets Arab League chief
[Al Ahram] Top officials from the main Syrian opposition group have met with the head of the Arab League to discuss a proposed peace conference to end the country's civil war. Saturday's talks in Cairo came a day before foreign ministers from the League's member states were to meet to discuss the 2 ½-year crisis.

The meeting between leaders of the Syrian National Coalition and Nabil Elaraby came as UN-Arab League envoy Lakhdar Brahimi voiced uncertainty about the proposed Geneva peace conference scheduled for later this month.

The Syrian opposition is made up of different factions, many of them exiled politicians -- the majority of whom are part of the coalition demanding President Bashar Assad to step down.

Posted by: Fred || 11/03/2013 00:00 || Comments || Link || E-Mail|| [10797 views] Top|| File under: Govt of Syria
Chief Editor of Iranian banned newspaper arrested
Chief Editor of Iranian Bahar newspaper, Saeed Pourazizi was arrested in Tehran, ISNA news agency reported on Nov. 2.

On October 28, Iranian Press Supervisory Board has ordered the closure of reformist Bahar newspaper. The decision was made due to the "Imam, a Political Leader or a Religious Model?" article published in the newspaper on Oct. 23.

Earlier, the newspaper's editor apologized, saying that the article was published by mistake.
It should be noted that previously, the newspaper representatives themselves announced about its temporary closure. The newspaper have been banned and reopened several times during last years.
Posted by: Steve White || 11/03/2013 00:00 || Comments || Link || E-Mail|| [10793 views] Top|| File under:
Iran Criticizes Iraq For Increasing Crude Exports
[Ynet] Iran's Oil Minister said Iraq has increased its crude oil exports to compensate for a fall in Iranian exports as a result of sanctions over Tehran's suspected nuclear program, calling the policy "not friendly at all."

Bijan Namdar Zanganeh is quoted by the semiofficial Mehr news agency Saturday as saying that Iraq's oil policies are to Iran's detriment.
Posted by: trailing wife || 11/03/2013 00:00 || Comments || Link || E-Mail|| [10794 views] Top|| File under: Govt of Iran
Iran's Revolutionary Guards committed to 'Death to America'
Was there ever a doubt?


In light of negotiations with US, conservative groups in Iran call for continued use of 'Death to America' as official slogan, celebrate anniversary of US Embassy hostage crisis.


Personally I think they are just trying to get on Obama's good side by showing they, and him (and of course ValJar) do have some common goals.


The Revolutionary Guards, the elite Iranian regime's army, said Saturday they are committed to the slogan "Death to America," chanted at official ceremonies, just days before the 34th anniversary of the storming of the American Embassy in Tehran.

"The slogan Death to America is the symbol of strength and determination of the Iranian nation against the dominance of the United States, which is an oppressive and untrustworthy nation," said the Revolutionary Guards on their official website.

In recent weeks, a debate was launched in Iran on the merits of continuing to chant "Death to America " during official ceremonies, while some relaxation occurred in relations between Tehran and Washington since the election in June of moderate President Hassan Rohani.


Moderate?


Hard-liners in Iran have unveiled two new "Death to America" songs at the former US Embassy in Tehran, hoping to keep anger high ahead of nuclear talks with Western powers. They performed the songs Saturday ahead of a planned massive protest Monday to mark the anniversary of the US Embassy takeover in 1979.
Posted by: CrazyFool || 11/03/2013 00:00 || Comments || Link || E-Mail|| [10796 views] Top|| File under:
Terror Networks
Syrian regime paper calls Brahimi 'one-eyed and many-tongued'
[ENGLISH.ALARABIYA.NET] A Syrian regime newspaper on Saturday called U.N.-Arab League envoy Lakhdar Brahimi "one-eyed and many-tongued" a day after he visited Damascus to discuss the Geneva II peace conference.


"A shifty-eyed varmint, lower'n a snake's belly!"


Brahimi "has played both sides, as though he wants to please all parties in the same way, forgetting that his role as an international mediator requires him to be neutral," Ath-Thawra newspaper said in an editorial.

It lashed out at Brahimi's efforts to hold the conference between the regime and rebels within weeks, saying he was acting with "unnecessary haste."

Brahimi expressed hopes that the conference would be held "in the coming weeks, not next year."

Meanwhile, the Syrian regime forces pressed efforts to crush rebel-held pockets around Damascus on Saturday, as Kurdish fighters in the country's north drove home advances against jihadist groups, monitors said.

The Syrian Observatory for Human Rights said the air force carried out raids on Sbeineh, south of the capital, as regime troops shelled the town.

Rebels on the capital's southern front were battling government troops backed by both pro-regime militias and fighters from the Lebanese Shiite movement Hezbollah, it said.

"The strike was part of the regime's offensive against rebel areas in and around southern Damascus," Observatory director Rami Abdel Rahman told AFP.

The Syrian opposition has refused to take part in planned Geneva peace talks without halting the regime's attacks and without a commitment by President Bashar al-Assad to resign.

Haitham al-Maleh, a Syrian opposition official, told the Associated Press that the demands of the opposition will be announced during the Arab foreign ministers meeting Sunday.

The basics, he said, include an end to government aerial bombardment, releasing political prisoners and ending the siege of some rebel-held.

"The opposition can't go to Geneva while the Syrians are being killed and slaughtered," he added.
Posted by: Fred || 11/03/2013 00:00 || Comments || Link || E-Mail|| [10793 views] Top|| File under: Govt of Syria
Who's in the News
37
[untagged]
6
Arab Spring
5
Govt of Pakistan
3
TTP
3
Govt of Syria
2
Hamas
1
al-Qaeda in Pakistan
1
Islamic State of Iraq & the Levant
1
Houthis
1
Taliban
1
Govt of Iran
1
Boko Haram
1
Muslim Brotherhood
Bookmark
E-Mail Me
The Classics
The O Club
Rantburg Store
The Bloids
The Never-ending Story
Thugburg
Gulf War I
The Way We Were
Bio
Merry-Go-Blog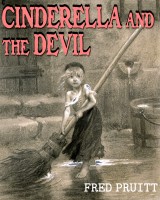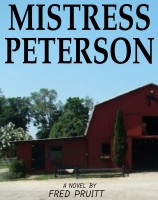 On Sale now!


A multi-volume chronology and reference guide set detailing three years of the Mexican Drug War between 2010 and 2012.

Rantburg.com and borderlandbeat.com correspondent and author Chris Covert presents his first non-fiction work detailing the drug and gang related violence in Mexico.

Chris gives us Mexican press dispatches of drug and gang war violence over three years, presented in a multi volume set intended to chronicle the death, violence and mayhem which has dominated Mexico for six years.
Click here for more information


Meet the Mods
In no particular order...


Steve White
Seafarious
tu3031
badanov
sherry
ryuge
GolfBravoUSMC
Bright Pebbles
trailing wife
Gloria
Fred
Besoeker
Glenmore
Frank G
3dc
Skidmark



Better than the average link...



Rantburg was assembled from recycled algorithms in the United States of America. No trees were destroyed in the production of this weblog. We did hurt some, though. Sorry.
3.235.180.193

Help keep the Burg running! Paypal: