Arabia
Hafiz Saeed's Lashkar-e-Taiba behind string of terror attacks in Saudi Arabia: report
[INDIA] In a scathing editorial written by the European Parliament's Vice President Ryszard Czarneck titled 'Wake up call to Anti-terrorism Ayatollahs', Pak links to the recent Ramzan terror attacks in Soddy Arabia


...a kingdom taking up the bulk of the Arabian peninsula. Its primary economic activity involves exporting oil and soaking Islamic rubes on the annual hajj pilgrimage. The country supports a large number of princes in whatcha might call princely splendor. When the oil runs out the rest of the world is going to kick sand in the Soddy national face...


have signaled the arrival of the Lashkar-e-Taiba
...the Army of the Pure, an Ahl-e-Hadith terror organization founded by Hafiz Saeed. LeT masquerades behind the Jamaat-ud-Dawa facade within Pakistain and periodically blows things up and kills people in India. Despite the fact that it is banned, always an interesting concept in Pakistain, the organization remains an blatant tool and perhaps an arm of the ISI...
's "humanitarian" NGO Falah-e-Insaniyat
Continued on Page 49
Posted by: Fred || 07/13/2016 00:00 || Comments || Link || E-Mail|| [336070 views] Top|| File under: Lashkar e-Taiba
Europe
Iran, France to cooperate on nuclear fusion project
Someone no doubt is feeling especially clever just now.

[IsraelTimes] Tehran's nuclear chief visited HQ of experimental reactor in southern

La Belle France

before announcing involvement

Iran and

La Belle France

have agreed to cooperate on the multi-national nuclear fusion project known as ITER, the

front man

of Iran's Atomic Energy Organization said on Tuesday.

The announcement comes a year after Iran struck a nuclear deal with six world powers led by the United States to curb its nuclear program in exchange for the lifting of international sanctions.

Behrouz Kamalvandi told Mehr and Fars news agencies that Iranian officials have "reached a general understanding with the French side for joint cooperation" on the project.

Mehr and Fars said that Ali Akbar Salehi, the head of Iran's Atomic Energy Organization, visited the headquarters of ITER at the end of June.

Salehi was one of Iran's key negotiators in the nuclear deal with

Britannia

, China,

La Belle France

, Germany, Russia and the United States on July 14 last year.

ITER, which means "the way" in Latin, is the acronym for the International Thermonuclear Experimental Reactor which is being built in the south of

La Belle France

.

The unique project was launched in 1985 with dozens of countries collaborating with

La Belle France

"on the first fusion device to produce net energy" according to ITER's website.

It said that other project members include China, the European Union


...the successor to the Holy Roman Empire, only without the Hapsburgs and the nifty uniforms and the dancing...


, India, Japan, Russia and the United States.
Posted by: trailing wife || 07/13/2016 00:02 || Comments || Link || E-Mail|| [336089 views] Top|| File under: Govt of Iran
The Grand Turk
Hostility toward Syrians grows after deadly fight in central Turkey
Tensions are running high in the Beyşehir district of the Central Anatolian province of Konya, where a young Turkish man and a Syrian man were recently killed in a street fight, as local residents, including the slain Turkish teen's family, demand the Syrians living in the area leave.


Just think of them as Palestinians...

As far as Turkish prejudices go, they're all Arabs... though it'll get interesting if it turns out the Gazans are actually genetically left-over Philistines.

Two people were killed and another three were wounded in a fight between Syrians and Turks which erupted over the kicking of a stray dog late on July 9 in Beyşehir. The fight was reportedly started after Mehmet Bayraktar, 18, saw four Syrians kicking a stray dog and warned them not to do so.

A number of local Beyşehir residents, including Bayraktar's parents, have shown their anger since the deadly incident, voicing that they no longer wanted Syrians in their town.

The police have taken wide security measures since the incident, with riot control vehicles with water cannons, known as TOMAs, and some 400 police officers dispatched to the town as a precaution.

Meanwhile some of the 900 Syrians living in the town have already fled left after their homes were allegedly stoned following the deadly fight.

Mustafa Sevimli, whose shop was below an apartment that was stoned by an angry crowd, said Syrians had been welcomed in the town but now they were posing a threat.

"Now we are concerned. We do not want them to be here anymore. Syrians have come here as guests and we want them to act as guests. We will then show our hospitality. But if they do craziness, the people of Beyşehir won't stand behind them. Until now, the people of Beyşehir embraced them with love," said Sevimli.

Another shopkeeper in the same building, Ömer Duran, said the state had to find solutions to the problem.

"They have used our love for mean purposes. The state should give the necessary punishment, because if people get involved in this [situation], things would get out of hand. [The Syrian] people who live in this building have gathered on the top floor. The landlord also wants to take them out. Now, we, as the shopkeepers are being affected," said Duran.

Meanwhile, the interrogation of some 15 people, including eight Syrians who were detained after the incident, was ongoing while the body of Syrian İbrahim El Ali, who was killed in the fight, was still in a morgue and it will be buried in a public cemetery if no one shows up to claim it.
Posted by: Steve White || 07/13/2016 00:00 || Comments || Link || E-Mail|| [336065 views] Top|| File under:
India-Pakistan
Rehman Malik urges US not to include Pakistan in terrorists' lists
[NATION.PK] Former Interior Minister and PPP leader Senator Rehman Malik


Pak politician, Interior Minister under the Gilani government. Malik is a former Federal Investigation Agency (FIA) intelligence officer who rose to head the FIA during Benazir Bhutto's second tenure. Malik was tossed from his FIA job in 1998 after documenting the breath-taking corruption of the Sharif family. By unhappy coincidence Nawaz Sharif became PM at just that moment and Malik moved to London one step ahead of the button men. He had to give up the interior ministry job because he held dual Brit citizenship.


urged United States to refrain from including Pakistain in the list of terrorists, asking them not to use Indian satellite for spying Pakistain.

Talking to media, Rehman Malik said that there are no Taliban group in Pakistain including Haqqani network
rather all groups are present in Kandahar city of Afghanistan.

Senator said that government should present resolution in United Nations


...an idea whose time has gone...


(UN) against Indian aggression in Indian Held

Kashmire

(IHK) adding that International Human Rights Commission should take notice of killing of innocent Kashmiris.

Commenting about Imran Khan

... aka Taliban Khan, who ain't the sharpest bulb on the national tree...
he stated that if rumors about Imran Khan's marriage are true then I pray for him. He stated that Sindh government and security agencies arrest the Amjad Sabri's assassins immediately and give them punish according to law.
Posted by: Fred || 07/13/2016 00:00:00 || Comments || Link || E-Mail|| [336066 views] Top|| File under: Govt of Pakistan
Pakistan initiates soft offensive to check Indian violence in held Kashmir
[DAWN] Pakistain launched diplomatic efforts on Tuesday to highlight the hapless situation of the people of Indian-held

Kashmire

(IHK) and took the ambassadors of permanent United Nations


...the Oyster Bay money pit...


Security Council (UNSC) members into confidence to exert soft pressure on India.

Foreign Secretary Aizaz Chaudhry, in a briefing with the ambassadors of China,

La Belle France

, Russian Federation, United Kingdom and United States, expressed Pakistain's serious concern over the recent wave of violence against Kashmiri people and the continued violation of their fundamental human rights


When they're defined by the state or an NGO they don't mean much...


by the Indian security forces.

"Due to the excessive use of force against civilians protesting the killing of Burhan Wani, more than 30 innocent people have

bit the dust

and more than 350 have been injured so far," Foreign Office spokesperson Nafees Zakaria quoted the foreign secretary in a briefing with the envoys.

"India should conduct a fair and transparent inquiry against the individuals responsible for these killings," he said.
Posted by: Fred || 07/13/2016 00:00 || Comments || Link || E-Mail|| [336067 views] Top|| File under: Govt of Pakistan
International-UN-NGOs
Contentious UNESCO resolution on Jerusalem shelved
In which the latest Palestinian effort to get the world to pretend that Jews have no historic connection to the land of Israel is foiled.

[IsraelTimes] Sponsors fail to garner enough 'yes' votes; Israeli diplomats have been working to stymie draft's passage, official says

The UN's Educational, Scientific and Cultural Organization (UNESCO) delayed Tuesday a controversial vote on a draft resolution that would challenge Jewish historical ties to the Old City of Jerusalem.

The vote was postponed minutes before the proceedings began when the Paleostinian and Jordanian delegations, which had proposed the resolution, could not secure enough votes to ensure its passage. It is unclear if and when they will propose the resolution again.
Continued on Page 49
Posted by: trailing wife || 07/13/2016 00:00:00 || Comments || Link || E-Mail|| [336081 views] Top|| File under: Palestinian Authority
Iraq
Protests at Sadr City, Iraq Demanding Execution of 300 Terror Convicts
[ENGLISH.AAWSAT] Baghdad-Hundreds of Iraqi citizens organized on Monday dawn an open protest which marched at the Talibiya area near Sadr city entrance, Iraq.

Main streets were cut off, slogans and banners were raised in demand of authorities serving 300 convicted

murderous Moslems

to capital punishment.

Felons convicted of terror acts, punishable by death according to Iraqi law, are estimated to be hundreds among an original three thousand who have been officially nabbed
Don't shoot, coppers! I'm comin' out!
. Despite receiving verdict, many death sentences await implementation.

Demonstrations came as a public response to authorities throwing back and forth different accusations as to which party is responsible for the delay in the delivery of the sentences.

What is more is that the Iraqi parliament is scheduled to have its first newfound legislation session, as to discuss the delay in implementation of death sentences and to issue official decrees relating to the heated subject. The parliamentary session is expected to hold Iraqi President Fuad Masum responsible for the hold up of executions.

Khalid Shwani, the official

front man

of Iraqi president, told Asharq Al-Awsat newspaper that Iraqi presidency does not desire to put any of the executions on hold‐ as to the evident delay, he explained that it is relative to constitutional procedures.


Posted by: Fred || 07/13/2016 00:00 || Comments || Link || E-Mail|| [336066 views] Top|| File under: Govt of Iraq
Israel-Palestine-Jordan
J Street denounces Republican Party for omission of Palestinians, two-state solution in platform
J Street, the dovish American lobbying group, said on Tuesday that it was "extremely concerned" at the Republican Party's omission of the two-state solution or the Palestinians in general from its platform.

"This language is dangerous and irresponsible. It would place the Republican Party to the right of Israeli Prime Minister Benjamin Netanyahu, who continues to maintain that he supports the two-state solution," said the statement.


You can't invent staff like this
Posted by: g(r)omgoru || 07/13/2016 04:44 || Comments || Link || E-Mail|| [336070 views] Top|| File under:
Syria-Lebanon-Iran
Hamas Keeps Door Open with Iran Despite Comments by Revolutionary Guards
[ENGLISH.AAWSAT] Paleostinian sources told Asharq Al-Awat that

Hamas, always the voice of sweet reason,

Movement had deliberately used a strict tone in replying to Iran's Islamic Revolutionary Guards Corps, after an agreement reached between its internal and external leadership, including the movement, which supports restoring complete relations with Tehran.

According to the sources, different leaderships of Hamas had agreed on the need to respond to the Revolutionary Guards' remarks, and send a deliberate message that the movement was not controllable by any party, and that this matter will not be part of any future agreements.

Hamas had issued an official statement condemning remarks made by Khosro Orouj, an advisor to Iran's Revolutionary Guards, in which he accused the Paleostinian group of seeking to enter into talks with Israel through The Sick Man of Europe Turkey


...the only place on the face of the earth that misses the Ottoman Empire....


The statement described the comments of the Iranian official as "unfounded fabrications," and devoid of truth. It added that Hamas' official policy "is not to enter into talks with the enemy."

Hamas said that "it will remain at the forefront of the resistance in Paleostine until the liberation and the return of the [Paleostinian refugees]."

The Hamas statement was issued only few hours after Orouj's remarks, in which he said that Hamas' efforts to sign an agreement with Israel through Turkey "contradicts the path of Imam Khomeimi that rejects sitting with the oppressor on one table."
Posted by: Fred || 07/13/2016 00:00 || Comments || Link || E-Mail|| [336067 views] Top|| File under: Hamas
Israel warns UN: Hezbollah has 120,000 missiles aimed at us
[JPOST] Hezbollah possesses 17 times the number of missiles it did 10 years ago when UN Security Council Resolution 1701 was adopted at the end of the Second Lebanon War, Israeli Ambassador to the UN Danny Danon told the Council Tuesday.

Hezbollah now has "more missiles below ground in Lebanon than the European NATO allies have above ground," Danon said as he presented recent IDF intelligence about the terrorist organization to the Security Council, including aerial photographs revealing Hezbollah positions and statistics about the organization's weapons stockIsrael warns UN: Hezbollah has 120,000 missiles aimed at uspiles.

Hezbollah now possesses about 120,000 missiles, compared to 7,000 10 years ago, Danon said.

The Israeli mission to the UN told The Jerusalem Post the intelligence was classified and cleared by the IDF especially for use by Danon during the meeting.

Tuesday's meeting – which discussed the Israeli-Palestinian conflict and the conditions in Lebanon a decade after Resolution 1701 – called for "the disarmament of all armed groups in Lebanon, so that there will be no weapons or authority in Lebanon other than that of the Lebanese State."

As he presented the new intelligence to the Council's members, Danon said: "When the war ended, this Council pledged that Hezbollah would no longer be allowed to threaten Israel and hold the people of Lebanon hostage.

"I have the unfortunate task of informing this Council that 10 years later, the situation has gone from bad to worse. The government of Lebanon never stopped Hezbollah, and Hezbollah never stopped its military buildup," he said.
Posted by: Fred || 07/13/2016 00:00 || Comments || Link || E-Mail|| [336082 views] Top|| File under: Hezbollah
Iranian military boats veer dangerously close to US warship
Boats from Iran's Islamic Revolutionary Guard Corps maneuvered dangerously close to a U.S. military vessel in the Strait of Hormuz on Monday, part of a pattern that the top American general in the region—who was on the ship at the time—said risked grave miscalculation.

"What concerns me is our people don't always have a lot of time to deal with those interactions," said Gen. Joe Votel, head of U.S. Central Command, as he stood on the bridge of the amphibious ship later in the day. "It's measured in minutes to really have the opportunity to make the right decision."


Yes General, YOU must make a decision. No time to call the Kenyan in Chief and be told to 'stand down.'

They have protocols for this sort of thing...

The five Iranian boats included four small patrol craft and a larger boat called a Houdong fast-attack craft. At least one of the patrol boats was equipped with a .50 caliber machine gun and what is known as a multiple rail rocket launcher. They came within several hundred yards of the American ship.

The series of encounters on Monday took place as the New Orleans sailed in international waters through the strait. Gen. Votel, on a swing through the Middle East this week, voiced concern about how quickly such an encounter could turn lethal for the ship, which was carrying about 700 Marines.

The encounters might have been considered more dramatic if they weren't so common. American Navy ships reported about 300 incidents with Iranian vessels during 2015, according to data provided by the Navy's Fifth Fleet. Most of those "interactions," as the Navy calls them, are considered safe or don't rise to the level of harassment, according to Navy officials.

Navy officials essentially grade Iranian naval behavior on a curve. They said that the way the Iranians behave typically, even when they don't actually harass American warships, is still not the way most professional navies behave at sea.

The IRGC's routine actions in the region force American warships to have to determine just what their intent is, said one officer here.

"It's very common for them to come up to within 300, 500 yards of us, and then they'll turn, or parallel us and stop," said Lt. Forrest Griggs, the New Orleans's operations officer. "We try not to become accustomed to that because we don't want to become complacent."

Navy officials maintain they always navigate through the international waters of the strait—through which a third of all seaborne oil and other energy products are shipped—and Gen. Votel said the U.S. isn't trying to provoke Iran with such operations.
Posted by: Steve White || 07/13/2016 00:00 || Comments || Link || E-Mail|| [336076 views] Top|| File under:
Terror Networks
ISIS Boasts Of Its Bloody Ramadan
[Vocativ] From Orlando to Bangladesh, the group is claiming that 5,200 people were killed or

maimed

from 'military operations' in one month

ISIS is celebrating the end to a particularly bloody month of attacks. On Tuesday the jihadi group's weekly magazine al-Naba boasted that 5,200 people were killed or

maimed

in "military operations" during the holy month of Ramadan, including the deadly attack in Orlando last month. Not all the numbers could independently verified, but they include attacks directly orchestrated by ISIS and others the group took credit for from afar.

In the infographic,


Click on the headline to go to the article.

ISIS lists 14 different terror attack or military campaigns it carried out in Syria, Iraq, the United States, Europe, Asia and Africa. Among the attacks that are shown in the infographic, the group mentions the suicide kaboom
in Baghdad on July 3, which killed at least 292 people. It also takes credit for the attack by ISIS supporter Larossi Abdallah, who killed a policeman and his partner Magnanville outside of

Gay Paree

, the attack in Bangladesh that killed 22 during a hostage crisis, for a car

kaboom

that killed six Jordanian soldiers near the border with Syria, and for additional operations in Syria, Egypt, Afghanistan, Yemen, Libya, Nigeria, Somalia and The Sick Man of Europe Turkey


...the only place on the face of the earth that misses the Ottoman Empire....


. Notably, ISIS does not mention the assault on Istanbul's Ataturk airport that killed 41, although Turkish officials claimed the ISIS leadership was involved in its planning.

Rounding up its casualty list, the jihadi group boasts that it killed and injured 1,988 Shiites, 965 Kurds, 580 Syrian Alawites and 285 non-Arab Christians, among many others.
Posted by: trailing wife || 07/13/2016 00:00:00 || Comments || Link || E-Mail|| [336070 views] Top|| File under: Islamic State
Who's in the News
54
[untagged]
3
Islamic State
2
Taliban
2
Govt of Iran
2
Govt of Pakistan
1
al-Shabaab
1
Hamas
1
Hezbollah
1
Ansar Bayt al-Maqdis (IS)
1
Lashkar e-Taiba
1
Palestinian Authority
1
Govt of Iraq
Bookmark
E-Mail Me
The Classics
The O Club
Rantburg Store
The Bloids
The Never-ending Story
Thugburg
Gulf War I
The Way We Were
Bio
Merry-Go-Blog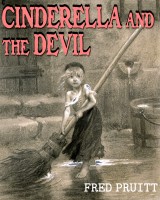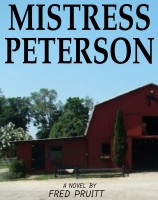 On Sale now!


A multi-volume chronology and reference guide set detailing three years of the Mexican Drug War between 2010 and 2012.

Rantburg.com and borderlandbeat.com correspondent and author Chris Covert presents his first non-fiction work detailing the drug and gang related violence in Mexico.

Chris gives us Mexican press dispatches of drug and gang war violence over three years, presented in a multi volume set intended to chronicle the death, violence and mayhem which has dominated Mexico for six years.
Click here for more information


Meet the Mods
In no particular order...


Steve White
Seafarious
tu3031
badanov
sherry
ryuge
GolfBravoUSMC
Bright Pebbles
trailing wife
Gloria
Fred
Besoeker
Glenmore
Frank G
3dc
Skidmark



Better than the average link...



Rantburg was assembled from recycled algorithms in the United States of America. No trees were destroyed in the production of this weblog. We did hurt some, though. Sorry.
3.235.188.113

Help keep the Burg running! Paypal: