-Lurid Crime Tales-
Illegal immigrant numbers skyrocket at Mexican border
[The Hill] Child migration is surging again.

The number of families and unaccompanied children apprehended on the southern border has skyrocketed this year, according to new figures from the Obama administration.

The numbers, compiled by the U.S. Customs and Border Protection (CBP), reveal that child migration is on par with 2014 levels, when a wave of kids ‐‐ thousands of them unaccompanied ‐‐ arrived at the southern border.

The surge of illegal immigration quickly swamped border authorities, immigration courts and health and humanitarian workers, while sparking a political battle on Capitol Hill over the cause and proper response to the crisis.

The new figures raise the specter of another increase this summer. That would almost certainly inflame another political showdown in a volatile presidential year in which the issues of race, immigration and border security have been pronounced -- particularly due to the hard-line enforcement approach adopted by the presumptive GOP nominee Donald Trump.
Posted by: Besoeker || 05/05/2016 02:33 || Comments || Link || E-Mail|| [336066 views] Top|| File under:
Researchers: Medical errors now third leading cause of death in United States
[WAPO] Nightmare stories of nurses giving potent drugs meant for one patient to another and surgeons removing the wrong body parts have dominated recent headlines about medical care. Lest you assume those cases are the exceptions, a new study by patient safety researchers provides some context.

Their analysis, published in the BMJ on Tuesday, shows that "medical errors" in hospitals and other health care facilities are incredibly common and may now be the third leading cause of death in the United States -- claiming 251,000 lives every year, more than respiratory disease, accidents, stroke and Alzheimer's.

Martin Makary, a professor of surgery at the Johns Hopkins University School of Medicine who led the research, said in an interview that the category includes everything from bad doctors to more systemic issues such as communication breakdowns when patients are handed off from one department to another.

"It boils down to people dying from the care that they receive rather than the disease for which they are seeking care," Makary said.
Posted by: Procopius2k || 05/05/2016 00:00 || Comments || Link || E-Mail|| [336065 views] Top|| File under:
-Land of the Free
Crevasses in the Classroom
[TAKIMAG] White kids in Berkeley averaged an impressive 2.7 grade levels higher than the national average across all races. But Berkeley's Hispanics were 1.1 grade levels below the national average (all races) and Berkeley's blacks scored 1.9 grade levels below the national average.

So, much of the reason for Berkeley's immense racial gap (4.6 grade levels between whites and blacks) is because its white students, who tend to be the children of professors, Pixar employees, or the idle rich, score well. But Berkeley's blacks do poorly, even by the standards of blacks in general, averaging below African-Americans in reliably Democrat Chicago, aka The Windy City or Mobtown
... home of Al Capone, a succession of Daleys, Barak Obama, and Rahm Emmanuel,...
and Philadelphia.

One exacerbating factor might be that Berkeley's schools have traditionally been run according to progressive education fads insisted upon by white leftists. For example, the Gates Foundation gave a million dollars to Bill Ayers' brother Rick Ayers, another '60s radical ex-

runaway

, to work his "small learning communities" voodoo upon Berkeley High School, with an unsurprisingly disastrous impact on math test scores.

Frustrated black parents in Berkeley have at times organized protests in favor of "back to basics" education for their children.

(By the way, the Stanford database hasn't published any Asian test scores. Ambitious Asian parents tend to avoid the Berkeley school district, presumably viewing Berkeley as being into a lot of white hippie head trips that won't help their tiger cubs ace the SAT.)
Posted by: Fred || 05/05/2016 00:00 || Comments || Link || E-Mail|| [336063 views] Top|| File under:
Africa Subsaharan
16 killed in attack in east DR Congo: UN, local official
[Al Ahram] Sixteen civilians were killed in a brutal attack on a village in the restive east of the Democratic Republic of Congo, UN and local officials said Wednesday. The unidentified assailants slashed the throats of local residents after they managed to get past army positions in the village in the Beni region of North Kivu province late Tuesday, local administrator Bernard Amisi Kalonda told AFP.
Posted by: Fred || 05/05/2016 00:00 || Comments || Link || E-Mail|| [336064 views] Top|| File under:
Calls for probe into Mozambican 'mass grave'
[Al Ahram] Human Rights Watch


... During the fiscal year ended June 30, 2011, HRW received a pledge from the Foundation to Promote Open Society, of which George Soros is Chairman, for general support totaling $100,000,000. The grant is being paid in installments of $10,000,000 over ten years.Through June 30, 2013, HRW had received $30,000,000 towards the fulfillment of the pledge....


on Wednesday called for a "credible and transparent" investigation by Mozambique into a reported mass grave containing 120 bodies in an area hit by

festivities

between security forces and rebels.

Farmers in the central region of Gorongosa region last week said they found the bodies, some of which appeared to have been recently buried while others had decomposed, in a former open-pit mine.

The area has been a hotspot of rising tensions between government forces and Renamo, the rebel group that fought a 16-year war against the state ending in 1992 and later became an opposition party.

"The Mozambican authorities should urgently act on reports of a mass grave," Zenaida Machado, Africa researcher at Human Rights Watch, said in statement.

"They should immediately launch a credible and transparent investigation.

"Denying the existence of the grave without appropriate investigations only serves to raise suspicions about what happened."

The site of the alleged grave has been cordoned off by government forces.

"We have found no evidence, we have not located the alleged mass grave and we have not been able to identify and talk with the farmers who supposedly found it," a police

front man

said Tuesday.

Renamo

front man

Antonio Muchanga said its members were routinely targeted by the security forces, claiming 50 had been murdered in recent months.

Renamo rejected the results of 2014 elections, which were won by Frelimo, the movement which led the country to independence from Portugal in 1975 and has ruled ever since.

Posted by: Fred || 05/05/2016 00:00 || Comments || Link || E-Mail|| [336067 views] Top|| File under:
Protesters burn down 13 schools in South Africa
[AA.TR] Protesters have burnt 13 schools in South Africa's northern Limpopo province, leaving thousands of students stranded without classes, according to police.

According to a police statement, nine schools were torched Tuesday night in Vuwani town in Vhembe district, while three others were burnt a day earlier on Monday.

The protesters were residents of the area, who were demonstrating against the national Municipal Demarcation Board's decision to include Vuwani into the newly-created Malamulele Municipality.

Residents claimed they would not get better services under the new municipality and demanded to stay under Makhado Municipality. It remains unclear what prompted protesters to burn down schools to make authorities meet their demands.

Elijah Mhlanga, a

front man

for the education department told Anadolu Agency via telephone late Wednesday, that about 100,000 students could have been affected by the violence, because protesters also forced 50 schools in the surrounding area to shut down.

According to local media reports, shops and offices also remained shut in Vuwani and its surroundings as protesters barricaded roads.

Minister of Basic Education Angie Motshekga said the actions of protesters had severely undermined government efforts to improve education in the area.

"It is not only a waste of taxpayers' money to lose valuable existing infrastructure but its disrespects the hard work of every law abiding member of society," Motshekga said in a statement Wednesday.

This is not the first time that protesters have vented their anger on schools in South Africa. In the past, protesters have burnt also trains, clinics and even looted shops to express their anger against poor service delivery or government decisions.
Posted by: Fred || 05/05/2016 00:00 || Comments || Link || E-Mail|| [336065 views] Top|| File under:
Caribbean-Latin America
How bad is it in Venezuela? Soldiers are stealing goats
HT Insty


The situation in Venezuela has become so bad that even soldiers are struggling to support themselves.

Over the weekend, six members of the Venezuelan military were detained by local authorities for stealing goats, the Venezuelan newspaper El Nacional reported Sunday. It said the soldiers confessed to stealing the goats and said they did it to feed themselves, since they had no food left in their barracks.

"It's not a good sign when your military doesn't have enough food, and when the military has been relegated to guarding and protecting food lines," said Jason Marczak, director of the Latin America Economic Growth Initiative at the Atlantic Council. "This is endemic of the problems going on across the country."

Venezuela has been hard hit by food shortages, a dizzying inflation rate of about 181 percent and a collapse in the price of oil -- its most critical export.


and massive Crony Communism...how loyal will the redshirts be when it's Soylent Green time?
Posted by: Frank G || 05/05/2016 00:00 || Comments || Link || E-Mail|| [336064 views] Top|| File under: Commies
Caucasus/Russia/Central Asia
Russia to Deploy Troops to Counter Growing NATO Presence
[VOA News] Russia says it will deploy three divisions of troops along its borders to counter NATO


...the North Atlantic Treaty Organization. A single organization with differing goals, equipment, language, doctrine, and organization....


's increasing military presence in Eastern Europe.

Defense Minister Sergei Shoigu said Wednesday after a meeting in Moscow that the new divisions will be stationed along Russia's western and southern borders.

"The Defense Ministry is taking a series of measures aimed at countering the buildup of NATO forces in close proximity to Russian borders. By the end of the year, two new military divisions will be formed in the Western Military district and one in the Southern Military District. At the moment, facilities construction is being carried out at the sites where these units will be deployed," he said.

Shoigu gave no details about the size and timing of the new Russian deployment, or where the troops would be stationed. He first mentioned the plan to create three new divisions back in January, and Russian media reports at the time estimated up to 30,000 troops would be involved.

Posted by: Fred || 05/05/2016 00:00 || Comments || Link || E-Mail|| [336067 views] Top|| File under:
Europe
Switzerland Proposes Barbed Wire Fence Along Italian Border
[Breitbart] Andreas Glarner, the specialist on asylum policy for the ruling Swiss People's Party (UDC), has asked local municipalities to stop accepting any further asylum-seekers and proposed the use of barbed wire at the border.


Fences don't work -- just ask the Democrats...

The UDC, which picked up the majority of seats in the Federal Assembly last October, has suggested that not all asylum applications should be processed. "Faced with such mass migration, we must accept that it is not possible to examine all requests," Glarner said. "Systematic checks at customs would have serious repercussions for immigration."

Since for all intents and purposes France and Austria have closed their borders, the focus is on Italy. "We are facing a flood of asylum-seekers," said the Swiss political daily Tages Anzeiger. "The only gateway to Europe passes through Italy. No one wants to stay in Italy, so everyone will come to Switzerland."

Three weeks ago, Switzerland announced it was considering stationing a tank battalion at its southern border with Italy, just after news that Austria is considering shutting down the Brenner Pass between Italy and Austria.

Switzerland declared it is weighing the option of posting tanks to secure its own border with Italy. "We expect a significant increase in the number of refugees this summer. If Austria now closes off the Brenner Pass, Switzerland will become the only gateway to Northern Europe. Before that, we have to protect ourselves," said Norman Gobbi, the security director of the Swiss Canton of Ticino.

As other migrant routes become more restricted or close altogether, Italy is becoming increasingly the path of choice for migrants coming both from the south and from the east. Heading north through Italy, if Austria no longer becomes an option, "many will then travel to Switzerland," Gobbi said.

According to Gobbi, migrants increasingly cross the border between Italy and Switzerland illegally. "The refugees mainly take routes outside of the official border crossings. We must prepare ourselves for a possible migrant onslaught," he said.

During the first part of this year Italy has taken in 50 percent more refugees than during the same period in 2015, and the Italian government is forecasting the total number of migrants this year to be double that of last year. "This will not be without consequences for Switzerland," said Gobbi.

The region has some 2,000 soldiers of the Swiss Tank Battalion at the ready, and they have been asked to postpone vacations in order to be available as needs may arise.
Posted by: Besoeker || 05/05/2016 02:13 || Comments || Link || E-Mail|| [336070 views] Top|| File under:
NATO weighs four battalions in Eastern states to deter Russia: U.S.
[Reuters] STUTTGART, Germany - The NATO alliance is weighing rotating four battalions of troops through Eastern member states, U.S. Defense Secretary Ash Carter said on Monday, in the latest proposal by allies to guard against aggressive behavior by Russia.

The Baltic states - Estonia, Latvia and Lithuania - which joined NATO in 2004, have requested greater presence of the alliance, fearing a threat from Russia after it annexed the Crimea peninsula from Ukraine in 2014.

Carter acknowledged NATO deliberations included the deployment of the four battalions to the Baltic states and Poland. The Wall Street Journal said this would likely total about 4,000 troops split between the United States and its allies.

"That's one of the options that's being discussed," Carter told reporters traveling with him at the start of a three-day trip to Germany, declining to enter into details about the deliberations by the North Atlantic Treaty Organization.

"We're obviously involved in those discussions. I just don't want to get out in front of where that goes."

U.S. officials say the goal in Europe is to move increasingly from efforts to reassure allies to broader activity to deter any aggressive moves by Russia.

The United States has already budgeted to sharply boost military training and exercises and last month announced it would deploy continuous rotations of U.S.-based armored brigade combat teams to Europe.

Carter's trip to Germany will include meetings with Army General Curtis Scaparrotti as he takes over as the next NATO Supreme Allied Commander Europe, succeeding U.S. Air Force General Philip Breedlove.

Scaparrotti told a Senate hearing last month that a resurgent Russia was displaying "increasingly aggressive behavior that challenges the international norms, often in violation of international law."

Posted by: Besoeker || 05/05/2016 00:00 || Comments || Link || E-Mail|| [336064 views] Top|| File under:
Home Front: Culture Wars
DoJ program to no longer use '€˜disparaging' terms 'felons' and 'convicts'
[Wash Times] The Justice Department's Office of Justice Programs is eschewing the terms "felon" and "convict" when officials refer to individuals convicted of crimes, opting instead for less "disparaging labels," Assistant Attorney General Karol Mason announced Wednesday.

The Office of Justice Programs plans to substitute terminology such as "person who committed a crime" and "individual who was incarcerated" in speeches and other communications as part of an effort to remove barriers that officials say hinder progress of those who re-enter society after completing their prison sentences.

"I have come to believe that we have a responsibility to reduce not only the physical but also the psychological barriers to reintegration," Ms. Mason wrote Wednesday in a guest post for The Washington Post. "The labels we affix to those who have served time can drain their sense of self-worth and perpetuate a cycle of crime, the very thing reentry programs are designed to prevent."

The announcement follows a series of initiatives introduced as part of the Justice Department's first National Reentry Week, through which law enforcement officials hope to reduce recidivism by changing features of the criminal justice system.

A criminal record can prevent people from obtaining employment, housing, higher education or credit, the Justice Department noted.
Posted by: Besoeker || 05/05/2016 02:51 || Comments || Link || E-Mail|| [336077 views] Top|| File under:
Who's in the News
34
[untagged]
7
Islamic State
4
Boko Haram
3
Taliban
3
Arab Spring
3
Govt of Syria
2
Houthis
2
Commies
1
Govt of Saudi Arabia
1
al-Qaeda in Arabia
1
Hamas
1
Haqqani Network
1
Jamaat-e-Islami
1
Salafists
1
Sublime Porte
1
Govt of Pakistain Proxies
1
Govt of Iran
1
Govt of Pakistan
Bookmark
E-Mail Me
The Classics
The O Club
Rantburg Store
The Bloids
The Never-ending Story
Thugburg
Gulf War I
The Way We Were
Bio
Merry-Go-Blog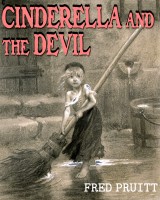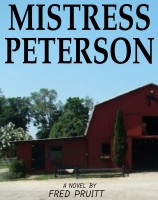 On Sale now!


A multi-volume chronology and reference guide set detailing three years of the Mexican Drug War between 2010 and 2012.

Rantburg.com and borderlandbeat.com correspondent and author Chris Covert presents his first non-fiction work detailing the drug and gang related violence in Mexico.

Chris gives us Mexican press dispatches of drug and gang war violence over three years, presented in a multi volume set intended to chronicle the death, violence and mayhem which has dominated Mexico for six years.
Click here for more information


Meet the Mods
In no particular order...


Steve White
Seafarious
tu3031
badanov
sherry
ryuge
GolfBravoUSMC
Bright Pebbles
trailing wife
Gloria
Fred
Besoeker
Glenmore
Frank G
3dc
Skidmark



Better than the average link...



Rantburg was assembled from recycled algorithms in the United States of America. No trees were destroyed in the production of this weblog. We did hurt some, though. Sorry.
34.204.181.91

Help keep the Burg running! Paypal: