-Lurid Crime Tales-
Scientists call for lowering drunk driving threshold
[NYPOST]

The science is settled.™ Do it for the Children®.

WASHINGTON — Most women would need to draw the line at two drinks, and men at two or three if states follow a blueprint by a prestigious scientific panel for eliminating the "entirely preventable" 10,000 alcohol-impaired driving deaths in the United States each year.

The U.S. government-commissioned report by a panel of the National Academies of Sciences, Engineering and Medicine made multiple recommendations, including significantly lowering drunken driving thresholds. It calls for lowering the blood-alcohol concentration threshold from 0.08 to 0.05. All states have 0.08 thresholds. A Utah law passed last year that lowers the state's threshold to 0.05 doesn't go into effect until Dec. 30.
Posted by: Fred || 01/19/2018 00:00 || Comments || Link || E-Mail|| [6460 views] Top|| File under:
-Obits-
Key Zim opposition leader Roy Bennett killed in helo crash
[CBS] LBUQUERQUE, N.M. -- Authorities in New Mexico say key Zimbabwean opposition leader Roy Bennett has been killed in a helicopter crash.

State Police Lt. Elizabeth Armijo confirmed Bennett's death Thursday, a day after a helicopter carrying him and five others went down in Raton, which is about 175 miles northeast of Albuquerque.

Obert Gutu, spokesman for the MDC-T opposition party, said the loss of Bennett, a white man who spoke fluent Shona and drew the wrath of former President Robert Mugabe, was tragic. Gutu says Bennett's wife, Heather, also died.

The crash killed five and injured a sixth person aboard. The helicopter went down about 6 p.m. Wednesday near the Colorado state line.

Armijo said no additional information was immediately available about the circumstances of the crash.

The National Transportation Safety Board will investigate.
Posted by: Besoeker || 01/19/2018 00:00 || Comments || Link || E-Mail|| [6472 views] Top|| File under:
Caucasus/Russia/Central Asia
The Fighting Drones of the Ukraine
[Air&Space Smithsonian]In garages and warehouses around Kiev, an army of gadgeteers takes on the Russian war machine.


A nice photo illustrated article at the link.
Posted by: 3dc || 01/19/2018 00:00 || Comments || Link || E-Mail|| [6469 views] Top|| File under:
Europe
Serbia Arrests Lebanese for Forging Documents in Drug Smuggling Case
[AnNahar] Serbian police said Wednesday they have tossed in the calaboose
Maw! They're comin' to get me, Maw!
three Australians and a Lebanese national in an operation to dismantle an international cocaine trafficking ring.

The arrests at a Belgrade hotel followed a nine-month investigation led jointly with Australian authorities, an interior ministry statement said.

The three Australians, identified by their initials and year of birth only, were involved in smuggling of 1,280 kilograms (2,820 pounds) of cocaine seized in Sydney.

Investigators launched a probe in April 2017, after the drugs were seized in the port of Sydney in a container arriving from China, the ministry said.

The Australians are suspected of being part of an "organized criminal group" and the Lebanese of "forging documents," it said.

The suspects arrived in Belgrade to hand over the money, the ministry said without elaborating on the intended beneficiary.

During the operation police seized 638,020 euros ($778,000) as well as cash in other currencies including Australian dollars, Japanese yens and the Czech crowns, along with a pistol.

Serbia lies on the so-called Balkan route used by traffickers to smuggle drugs, weapons and people towards western Europe.


So if the colonist routes were shut down, other bad things would also be shut out? What a concept.

In neighboring Montenegro, an Australian-Montenegrin man, described by local media as a Balkan drug kingpin, has been held in prison since mid-2017. Vaso Ulic is suspected of organizing the trafficking of 60 kilograms of MDMA -- commonly known as ecstasy -- to Australia from several countries between July 2007 and May 2008.
Posted by: trailing wife || 01/19/2018 00:00 || Comments || Link || E-Mail|| [6484 views] Top|| File under: Narcos
Home Front: Politix
Intelligence report exposing extensive FISA abuse could lead to the removal of senior government officials. Jail time?
A review of a classified document outlining what is described as extensive Foreign Intelligence Surveillance Act abuse was made available to all House members Thursday and the revelations could lead to the removal of senior officials in the FBI and Department of Justice, several sources with knowledge of the document stated. These sources say the report is "explosive," stating they would not be surprised if it leads to the end of Robert Mueller's Special Counsel investigation into President Trump and his associates.

The House Intelligence Committee passed the motion along party lines Thursday to make the classified report alleging extensive 'FISA Abuse' related to the controversial dossier available to all House members. The report contains information regarding the dossier that alleges President Trump and members of his team colluded with the Russians in the 2016 presidential election. Some members of the House viewed the document in a secure room Thursday.

Rep. Peter King, R-N.Y., offered the motion on Thursday to make the Republican majority-authored report available to the members.

"The document shows a troubling course of conduct and we need to make the document available, so the public can see it," said a senior government official, who spoke on condition of anonymity due to the sensitivity of the document. "Once the public sees it, we can hold the people involved accountable in a number of ways."

The government official said that after reading the document "some of these people should no longer be in the government."

The document also apparently outlines "several problematic" issues with how FISA warrants were "packaged, and used" state several sources with knowledge of the report.
Over the past year, whistleblowers in the law enforcement and intelligence community have revealed to Congress what they believe to be extensive abuse with regard to FISA surveillance, as previously reported.

The dossier was used in part as evidence for a warrant to surveil members of the Trump campaign, according to a story published this month. Former British spy Christopher Steele, who compiled the dossier in 2016, was hired by embattled research firm Fusion GPS. The firm's founder is Glenn Simpson, a former Wall Street Journal reporter who has already testified before Congress in relation to the dossier. In October, The Washington Post revealed for the first time that it was the Hillary Clinton campaign and the DNC that financed Fusion GPS.
Congressional members are hopeful that the classified information will be declassified and released to the public.
"We probably will get this stuff released by the end of the month," stated a congressional member, who asked not to be named.

But the government official, who viewed the document said "it will be tough for a lot of people to see this and especially the media, which has been attempting to deemphasize the dossier. It's going to punch a hole in their collusion narrative."

The House vote to make the report available to all members is a major step in exposing the long-guarded classified documents obtained by the House Intelligence Committee over the past year. It allows members of the House to view the report and could quickly lead to a motion to declassify the report for the public, numerous House members told this reporter.

"It's a (House Intelligence) committee document that deals with the assessment on the Department of Justice, FBI and the oversight work that is being conducted by the committee," said a congressional source, which spoke on condition that they not be named.

Rep Mark Meadows saw the memo and said the following: " I viewed the classified report from House Intel relating to the FBI, FISA abuses, the infamous Russian dossier, and so-called "Russian collusion." What I saw is absolutely shocking."

Will the memo blow-up the faked Mueller Trump Russian collusion allegation/investigation and point it in the direction that it belongs--towards the Dems?--smack dab in the camp of Hillary, the apparatchiks and the Dems.
Posted by: JohnQC || 01/19/2018 08:21 || Comments || Link || E-Mail|| [6469 views] Top|| File under:
Funding bill to keep US government open narrowly passes House
[Guardian] The House of Representatives has narrowly passed a bill to fund the government in an attempt to avoid a government shutdown.

By a vote of 230-197 on Thursday night, the House passed a bill to fund the government through 16 February. The legislation also extends the Children's Health Insurance Program (Chip) for six years as an incentive for Democrats to support it. But it does not address the so-called "Dreamers", the undocumented immigrants who were brought to the United States as children and are poised to lose protections from deportation in March.
Posted by: Besoeker || 01/19/2018 00:00 || Comments || Link || E-Mail|| [6459 views] Top|| File under:
Nuclear review repudiates Obama policy
A leaked draft of the latest Nuclear Posture Review reveals that President Trump is preparing to boost U.S. nuclear weapons by developing new arms and modernizing older weapons and delivery platforms.

The draft review states that President Obama's policy of cutting nuclear forces and reducing reliance on strategic weapons did not lead to cutbacks by Russia, China or North Korea. Instead, those nations have aggressively built up nuclear forces, potentially tipping the nuclear balance in ways that could upset the U.S. strategy to deter a nuclear war.

Mr. Obama outlined his nuclear policy in a landmark speech in 2009 in Prague, proclaiming he would seek a "world without nuclear weapons."


The last review, under the Obama administration in 2010, contained the flawed assessment that the threat from Russian nuclear forces had receded so dramatically that the United States could reduce its arsenal to levels even lower than those outlined under the 2010 U.S.-Russia New START accord. The treaty calls for limiting U.S. and Russian nuclear warhead levels to 1,550 deployed warheads by this February.

But instead of cutbacks, Russia under President Vladimir Putin has embarked on a major buildup of nuclear forces, including new missiles, launchers, submarines and bombers. Moscow also has adopted a military doctrine that places a greater emphasis on using nuclear arms in conflict.


Continues.
Posted by: Anomalous Sources || 01/19/2018 00:00 || Comments || Link || E-Mail|| [6466 views] Top|| File under:
Avoid the Intel Spectre type 2 patch
[theRegisterUK] Techies are scratching their heads after Red Hat pulled a CPU microcode update that was supposed to mitigate variant two of the Spectre design flaw in Intel and AMD processors.

This U-turn follows VMware, Lenovo, and other vendors, stalling on rolling out microcode patches after Intel admitted its firmware caused systems to fall over. It says it is working on better microcode.

In a note to IT departments, Red Hat confirmed the latest version of its microcode_ctl package will not contain any solution for CVE-2017-5715, aka Spectre variant two, a processor security blunder we previously detailed here.

That's because the Spectre workaround in the microcode was causing systems to become unbootable.

In order to mitigate "Spectre" CVE-2017-5715 fully, Red Hat strongly recommends that customers contact their hardware provider for the latest microprocessor firmware updates.

Red Hat Security is currently recommending that subscribers contact their CPU OEM vendor to download the latest microcode/firmware for their processor.

The latest microcode_ctl and linux-firmware packages from Red Hat do not include resolutions to the CVE-2017-5715 (variant 2) exploit. Red Hat is no longer providing microcode to address Spectre, variant 2, due to instabilities introduced that are causing customer systems to not boot.

The latest microcode_ctl and linux-firmware packages are reverting these unstable microprocessor firmware changes to versions that were known to be stable and well tested, released prior to the Spectre/Meltdown embargo lift date on Jan 3rd. Customers are advised to contact their silicon vendor to get the latest microcode for their particular processor.

A senior techie who spoke to us on condition of anonymity said it was "now a bit harder to see what we need to do to protect our systems."

"Do we need hardware vendor patches, BIOS patches or what? Then manually add Intel Raw firmware patches to the OS? A real mess if you ask me," our contact added.
Posted by: 3dc || 01/19/2018 00:01 || Comments || Link || E-Mail|| [6482 views] Top|| File under:
Government
Officials fear China compromised US covert communications, report says
[FOX] U.S. intelligence officials remain concerned that China has compromised the methods that the CIA uses to communicate with overseas informants, dampening agents' enthusiasm after the Monday arrest of a former CIA officer for allegedly retaining classified information, The Washington Post reported.

Between 18 and 20 key CIA sources in China went dark from 2010 to 2012, in what US officials described as one of the worst intelligence failures in decades, according to the New York Times.

Investigators are examining the possibility that China compromised the informants by intercepting their communications with CIA handlers, the Post reported.

Among their considerations: Covert U.S. communications with informants have been intercepted by other countries with less sophisticated hacking capabilities than China, according to The New York Times.
Posted by: Besoeker || 01/19/2018 00:08 || Comments || Link || E-Mail|| [6485 views] Top|| File under:
Home Front: Culture Wars
WOW! CRAZED California AG Threatens CHARGES Against Employers Aiding ICE Raids On Illegal Aliens (VIDEO)
The Sacramento Bee's Angela Hart asked Becerra if the attorney general's office would take legal action against employers who cooperate with ICE officials.

"There are new laws in place in California now in 2018 with the advent of 2018. I mentioned two of them specifically, AB 450 and SB 54. AB 450 in particular deals with the workplace in particular and how we go about treating the information about the workplace and employees at the workplace by employers," [...]

Becerra then told the reporters gathered that ignorance of the new laws is not a defense. [...]

"We will prosecute those who violate [California] law," the attorney general responded.

According to reports, the Trump administration is planning its biggest ever round up of illegal aliens.


U.S. immigration officials have begun preparing for a major sweep in San Francisco and other Northern California cities in which federal officers would look to arrest more than 1,500 undocumented people while sending a message that immigration policy will be enforced in the sanctuary state, according to a source familiar with the operation. [...]

The campaign, centered in the Bay Area, could happen within weeks, and is expected to become the biggest enforcement action of its kind under President Trump, said the source, who requested anonymity because the plans have not been made public.

The news comes amid Homeland Security head Kirstjen Nielsen telling the Senate Judiciary Committee Tuesday that her Department is preparing to arrest leaders of sanctuary cities.

"The Department of Justice is reviewing what avenues may be available," Nielsen revealed to Senate Judiciary Committee members.


Posted by: Anomalous Sources || 01/19/2018 00:00 || Comments || Link || E-Mail|| [6497 views] Top|| File under:
How defunding Planned Parenthood could wipe out transgender healthcare
[Guardian] Unbeknown to many, Planned Parenthood is one of the largest sources in the US of transgender healthcare. The embattled provider offers hormone replacement therapy, which helps a person's body appear more masculine or feminine, at dozens of its locations, and a growing share of its staff are trained to perform routine sexual health exams for trans patients.

"They are one of the most important providers of trans healthcare in the country," said Harper Jean Tobin, the director of policy for the National Center for Transgender Equality, adding that their clinics are some of the few transgender healthcare providers located outside major cities. "Many of their clinics are the only places for miles around that trans people can go to for hormone therapy, HIV tests, and pap smears, and not face discrimination."

With Congress on the brink of attempting to defund Planned Parenthood because of its role as an abortion provider, those services could easily be caught in the crossfire. Each year, Planned Parenthood is reimbursed hundreds of millions of dollars for family planning services it provides at little or no cost to low-income Americans. If Congress were to freeze Planned Parenthood out of those funding streams, it could force an unknown number of health centers to close. Health providers have long warned that this would have a detrimental impact on women's health. But, Tobin said, the cuts could be particularly "disastrous" for trans people.

Yup! Click here!
Posted by: Anomalous Sources || 01/19/2018 00:00 || Comments || Link || E-Mail|| [6502 views] Top|| File under:
Who's in the News
38
[untagged]
8
Islamic State
5
Taliban
4
al-Shabaab (AQ)
2
Govt of Iraq
2
Houthis
2
Sublime Porte
1
Haqqani Network
1
Hezbollah
1
Arab Spring
1
al-Qaeda
1
Moslem Colonists
1
Narcos
1
al-Nusra
1
Govt of Pakistain Proxies
Bookmark
E-Mail Me
The Classics
The O Club
Rantburg Store
The Bloids
The Never-ending Story
Thugburg
Gulf War I
The Way We Were
Bio
Merry-Go-Blog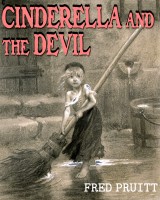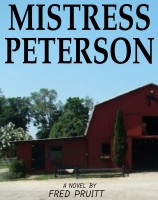 On Sale now!


A multi-volume chronology and reference guide set detailing three years of the Mexican Drug War between 2010 and 2012.

Rantburg.com and borderlandbeat.com correspondent and author Chris Covert presents his first non-fiction work detailing the drug and gang related violence in Mexico.

Chris gives us Mexican press dispatches of drug and gang war violence over three years, presented in a multi volume set intended to chronicle the death, violence and mayhem which has dominated Mexico for six years.
Click here for more information


Meet the Mods
In no particular order...


Steve White
Seafarious
Pappy
lotp
Scooter McGruder
john frum
tu3031
badanov
sherry
ryuge
GolfBravoUSMC
Bright Pebbles
trailing wife
Gloria
Fred
Besoeker
Glenmore
Frank G
3dc
Skidmark
Alaska Paul



Better than the average link...



Rantburg was assembled from recycled algorithms in the United States of America. No trees were destroyed in the production of this weblog. We did hurt some, though. Sorry.
44.200.171.74

Help keep the Burg running! Paypal: