-Lurid Crime Tales-
Suspect's Loud Fart Helps Police Sniff Out His Hiding Place
[Yahoo] A man trying to elude police in Missouri ended up being betrayed by his own backside.

Liberty Police Department officers over the weekend were searching vainly for a man wanted on a warrant charging possession of a controlled substance, according to the Kansas City Star. The suspect might have gotten away, if he hadn't been betrayed by his own butt.

It seems the man let out a huge fart right at the wrong time, allowing officers to sniff out where he was hiding, authorities said. Cops didn't release the man's identity.

The nearby Clay County Sheriff's Office got wind of the arrest and decided to turn it into a cautionary tale, presumedly to discourage others from engaging in criminal behavior (or at least avoiding beans before any illegal activity):


If you've got a felony warrant for your arrest, the cops are looking for you and you pass gas so loud it gives up your hiding spot, you're definitely having a ****ty day.

Liberty police apparently appreciated the tweet ― not just for the publicity, but for the opportunity to emit some flatulence wisecracks.

And, yes, they let them rip:

"Thanks to @SheriffClayCo for airing out a wanted person's dirty laundry and fanning the flames. The Liberty Police Department was surprised to see this incident slip out, which stinks for the arrestee. Fortunately, no one was injured during his arrest"

HuffPost reached out to the police department, but no one immediately responded.

The capture raises at least one stinking question: When the suspect is brought before a judge, will there be odor in the court?
Posted by: gorb || 07/14/2019 13:11 || Comments || Link || E-Mail|| [6510 views] Top|| File under:
Brittany Zamora sentenced to 20 years in prison for sex with teen student
[NYPOST] A former Arizona teacher was sentenced Friday to 20 years in prison for having sex multiple times with one of her students, a 13-year-old boy.

The sentence, the minimum that 28-year-old Brittany Zamora faced, was the culmination of a sensational case that drew international attention, The Arizona Republic reported.

"I am a good and genuine person who made a mistake and regret it deeply," Zamora told the court in Maricopa County before sentencing, according to the paper. "I lived my life respecting and trying to obey every law. I'm not a threat to society by any means."

She apologized to the victims of her actions, their kin and her own relatives, the paper reported. She told the judge that her actions were out of character and said she'd like to attend counseling. She said she wants to earn a new degree in prison so she can start another career when she is free once more.

The parents of the boy found out the married Zamora was having sex with their son after they began monitoring his phone with an app.

Zamora taught sixth-grade students at Las Brisas Academy in Goodyear. She was arrested in March 2018 and pleaded guilty last month to charges of sexual conduct with a minor, attempted molestation of a child and public sexual indecency.

On one occasion, Zamora asked an 11-year-old boy who was a friend of the 13-year-old to stand watch during an encounter in her classroom, the paper reported.
Posted by: Fred || 07/14/2019 00:00 || Comments || Link || E-Mail|| [6509 views] Top|| File under:
-Short Attention Span Theater-
MH370 pilot in control 'until the end', French investigators suspect
Thank God we have experts or we would never figure this out.


[Yahoo] The pilot of Malaysia Airlines flight MH370 was in control of the plane "until the end", French investigators reportedly suspect, after gaining access to "crucial" flight data.

The readouts "lend weight" to suspicions that he crashed into the sea in a murder-suicide, they were cited as saying.

Continued on Page 49
Posted by: gorb || 07/14/2019 13:06 || Comments || Link || E-Mail|| [6518 views] Top|| File under:
-Signs, Portents, and the Weather-
NYC residents left in the dark now blamed on power outage
NEW YORK (AP) ‐ On the anniversary of a 1977 blackout that left most of New York City without power, a massive power outage on a hot Saturday night in Manhattan preemptively brought the curtain down on Broadway shows and packed streets with people wielding cellphones as flashlights amid a cacophony of sirens and horns from stalled traffic.

Underground, the scene was similarly in disarray as the blackout affecting 73,000 customers for more than three hours hit the subway system. Con Edison CEO John McAvoy said a problem at a substation caused the 6:47 p.m. power failure, which stretched 30 blocks from Times Square to 72nd Street and Broadway and spread to Rockefeller Center. Electricity was restored to customers and businesses in midtown Manhattan and the Upper West Side by around midnight, according to a statement from the utility.

McAvoy said the exact cause of the blackout would not be known until an investigation is completed.

The outage affected the entire subway system, closing four Manhattan stations to the public ‐ Columbus Circle, Rockefeller Center, Hudson Yards and Fifth Avenue at 53rd Street. But Metropolitan Transportation Authority spokesman Maxwell Young said train operators were able to manually change the signals and bring at least one car into stations so passengers could disembark.
Posted by: Besoeker || 07/14/2019 06:53 || Comments || Link || E-Mail|| [6494 views] Top|| File under:
New Orleans Levees hold; other areas not so lucky
[CBSNews] During a Saturday press call, Jeff Byard told reporters he was confident in the Federal Emergency Management Agency's to the continued threat of Tropical Storm Barry... Also on the call was Mark Wingate with the Army Corps. of Engineers, who said there was "no concerns of [the Mississippi river] overtopping the levees" in New Orleans.

Wingate said the Army Corps. was providing assistance in Plaquemines Parish, where back levees are being overtopped.

[TWITTER]


Posted by: lord garth || 07/14/2019 00:00 || Comments || Link || E-Mail|| [6473 views] Top|| File under:
Europe
France trumpets shared European defense on Bastille Day
PARIS (AP) ‐ French President Emmanuel Macron has overseen France's annual Bastille Day celebration, which this year showcases European defense cooperation.

Flags of the 10 countries of the European Intervention Initiative, a joint military pact created last year, led Sunday's military parade down the Champs Elysees avenue in Paris.

Although the display included over 4,000 armed forces, 69 planes and 39 helicopters, its biggest crowd-pleaser was a man rocketing through the air on a flyboard device ‐ the invention of French former jet-skiing champion Franky Zapata.

Tensions in the street remain high in Paris following months of demonstrations by the anti-Macron yellow vest protesters who want more help for French workers. On Sunday, television images showed police grabbing one of the movement's leaders, Eric Drouet, as he stood on the sidelines of the parade and escorting him away.

At France's 2017 Bastille Day events, U.S. President Donald Trump, as guest of honor, was so impressed he ordered a military parade in Washington for America's July 4 celebrations.

Macron will later host a lunch at the Elysee Palace with other European leaders, including German Chancellor Angela Merkel.


Posted by: Besoeker || 07/14/2019 07:38 || Comments || Link || E-Mail|| [6498 views] Top|| File under:
French 'Yellow Vests' Movement Dwindling but Not Dead, Analysts
[AnNahar] As protests dwindle -- just a few hundred demonstrators turned up in

Gay Paree

, Toulouse


...lies on the banks of the River Garonne, half-way between the Atlantic Ocean and the Mediterranean Sea. The Toulouse metropolitan area is the fourth-largest in La Belle France...


and Bordeaux last Saturday -- the yellow vests are looking for new ways to voice their discontent with President Emmanuel Macron's government.

"The protest has lost its protesters," said Luc Rouban, research director at

La Belle France

's National Centre for Scientific Research (CNRS).

"It started as a movement which everyone could identify with, but from January, February, we started seeing professional protesters and

murderous Moslems

who were organised and violent," he said.



La Belle France

's Interior Minister Christophe Castaner last month launched a review of police tactics after hordes of protesters were seriously injured in charges and by devices such as sting-ball grenades.

And insurance companies have dished out millions of euros in compensation to business owners whose stores were robbed or damaged during marches.

But public support for the yellow vests remains strong, said Bruno Jeanbart, deputy chief at the polling firm OpinionWay. In its latest survey in early July, 44 percent of French people said they supported the yellow vests.

"It's an incredibly high figure for a movement which has practically disappeared," he told AFP.

"When there are violent

festivities

in protests, public opinion generally turns against them. The yellow vests have largely managed to avoid that."

- 'FRUSTRATION HASN'T DISAPPEARED' -
The protesters' calls for reforms such as a hike in the minimum wage and more direct democracy resonate with many who see Macron -- an ex-banker -- as elitist and out-of-touch.

Particularly explosive could be a pension reform which would see "incentives" to work beyond the retirement age of 62.

And while Macron navigated the EU parliament elections earlier this year -- with his ruling party just about saving face in second place behind the far right National Rally -- he faces a long road to the 2022 presidential polls.

"Just because the protests have lost momentum, that doesn't mean the frustration has disappeared. The volcano is no longer erupting, but the magma is still there," Luc Rouban told AFP.

The remaining protesters are now working to tackle the lack of organization and leadership which has hampered the grassroots movement.

Around 600 activists from around the country gathered in the eastern town of Montceau-les-Mines last month to discuss the way forward -- their third such meeting. They are pushing for referendums and backing non-politician candidates to run in local elections.

"The government managed to cope with the protests because they turned violent, but if they think it's all over, they're wrong," said OpinionWay's Jeanbart.

"With the yellow vests, we knew something was going to happen but we didn't know what," he said.

"I think it will probably come back in a form we could never have imagined today."
Posted by: trailing wife || 07/14/2019 00:00 || Comments || Link || E-Mail|| [6505 views] Top|| File under:
India-Pakistan
How it's Done - Indian Cops Launch 'Operation Clean', To Deport 60 Africans
[IndiaToday] Sixty foreign nationals - mostly Africans


they're simply called 'Negr○es' here


, were detained in UP's Greater Noida on Wednesday, mostly for allegedly staying in the country on invalid or forged documents, police said.
See? The Lestrades here don't even bother with databases. They don't like your kind, you're gone.
Those held included people of nine nationalities, including Nigeria, Kenya, Tanzania, Zambia, Ivory Coast and Angola, the police said.



Earlier on May 12 this year, the Narcotics Control Bureau (NCB) had made the country's biggest seizure of over 1,800 kg pseudoephedrine and 24 kg of cocaine from a house in Greater Noida. It was run by three Nigerians who were arrested.

"Sixty foreigners staying in Greater Noida on invalid or forged documents and those suspected to have links with drug trafficking were detained today," Gautam Buddh Nagar Senior Superintendent of Police Vaibhav Krishna told PTI.

He said the searches began at 5 am under the 10th edition of 'Operation Clean', a special initiative of the district police, and continued till 8 am.

"One of those detained is from the Philippines, while others are from countries in Africa. One of the detainees was found staying on a fake passport," Krishna said.

Three teams comprising personnel of the police and the Local Investigation Unit (LIU) carried out inspections at four housing societies in Greater Noida's Pi 1, Beta 2 and Dadri areas.

"Visa and passport of around 320 foreign nationals were checked. Documents of 60 foreigners appeared invalid or suspicious and some of them declined to show the documents. These 60 have been detained for questioning," a police spokesperson said, adding that 28 of them are women.


The respective embassies of the detainees were informed about the action and further proceedings to deport them are underway.


"During inspection 222 bottles of beer marked for sale in Delhi, 3.5 kg cannabis, six laptops and 114 sim cards


With that, investigation is moot anyway, 'They're dirty!' Declares the inspector.


were also seized," he said.



---


UPDATE (not in the news, yet): Some of them managed to fake illness and escaped from a hospital near the holding center, on Friday. Four of the escapees were injured


Shot in the legs and arse.


and re-arrested. Around 20 of the detainees, especially the women began to chimp outagitate, destroying the holding shelter facilities, spitting on guards and pushing about officials. They were put in real jail for "disturbing the peace". 12 of the original detainees were judiciously released later because they had simply overstayed their visas and had wives and kids here


Yupp, we're sentimental that way


and employers or university deans to vouch for their good conduct. Those jailed for making trouble are to be deported on completion of their remand.
Remand in India, especially UP means joyous nights of excess for bad cops. They'll probably get even for all the spitting and pushing, while the africans will learn why they mustn't come to India again.















"Dis country no good. No good."



Posted by: Dron66046 || 07/14/2019 02:58 || Comments || Link || E-Mail|| [6476 views] Top|| File under:
Police deployed for security of 4-year-old sexual assault victim at Pims
[DAWN] Security measures have been put in place at the Pakistain Institute of Medial Sciences (Pims) to protect the four-year-old girl who faced an attempt on her life after being sexually assaulted in Bhara Kahu a few days ago.


The Lil Vixen was asking for it...uncovered cat meat and all


The girl has been kept at the Children Hospital under observation since Tuesday.

Pims

front man

Dr Wasim Khawaja said on the request of the Pims administration, police teams had been deployed outside the room at the hospital to protect the victim and her family.

Besides, security staff members of the hospital are also assisting the police, he added.

About the reasons behind the security measures, Dr Khawaja said some people had been spotted acting suspiciously around the Children Hospital which raised an alarm regarding the security of the girl.

A senior police officer told Dawn that officials of Bhara Kahu police and Counter-Terrorism Force were deployed at the hospital for the security of the victim. Besides, the area police have been alerted to remain in touch with the police team at the hospital.

"As she can identify the culprit, chances of another attempt on her life cannot be ruled out," the officer added. Dr Khawaja said the victim had undergone CT scan besides being examined by a neurologist on Friday. The scanning of the body, including head and brain, and the neurologist examination suggested that she was recovering and her organs are working properly.

She is administered with oxygen on and off, he said, adding sometimes she was breathing normally and sometimes she needed oxygen.

Most of the water seen in her lungs has been retrieved and she is also recovering from pneumonia. The

front man

said the victim was taken out of a ventilator a day ago.

However,


a person who gets all wrapped up in himself makes a mighty small package...


different medical tests are being conducted to closely monitor her health, he said, adding she was still unconscious.

She is recovering gradually but there is no encouraging movement in her body. She opens her eyes and moves hands rarely.


Posted by: Fred || 07/14/2019 00:00 || Comments || Link || E-Mail|| [6470 views] Top|| File under:
Science & Technology
Fresh from the lab: Startups make meat that avoids slaughter
EMERYVILLE, Calif. (AP) ‐ Uma Valeti slices into a pan-fried chicken cutlet in the kitchen of his startup, Memphis Meats. He sniffs the tender morsel on his fork before taking a bite. He chews slowly, absorbing the taste.

"Our chicken is chicken ... you've got to taste it to believe it," Valeti says.

This is no ordinary piece of poultry. No chicken was raised or slaughtered to harvest the meat. It was produced in a laboratory by extracting cells from a chicken and feeding them in a nutrient broth until the cell culture grew into raw meat.

Memphis Meats, based in Emeryville, California, is one of a growing number of startups worldwide that are making cell-based or cultured meat. They want to offer an alternative to traditional meat production that they say is damaging the environment and causing unnecessary harm to animals, but they are far from becoming mainstream and face pushback from livestock producers.

"You are ultimately going to continue the choice of eating meat for many generations to come without putting undue stress on the planet," said Valeti, a former cardiologist who co-founded Memphis Meats in 2015 after seeing the power of stem cells to treat disease.

The company, which also has produced cell-grown beef and duck, has attracted investments from food giants Cargill and Tyson Foods as well as billionaires Richard Branson and Bill Gates.
Posted by: Besoeker || 07/14/2019 07:22 || Comments || Link || E-Mail|| [6520 views] Top|| File under:
US Army Wants to Make Russian Weapons and Ammo for Its Allies
[The National Interest] The announcement by Army Contracting Command merely says that the Office of the Project Manager, Maneuver Ammunition System, is conducting a market survey to determine which manufacturers can produce ammunition for a shopping list of Russian weapons. But what a shopping list! The Army seems to want to recreate half the Soviet Cold War arsenal.

Why does the U.S. Army want American companies to make ammunition for Russian-designed weapons?


Foto depicts Albanian SF 12.7x108mm DShK machine gun mounted on a US MRAP in Afghanistan


For the same reason that U.S. Special Operations Command wants U.S. companies to manufacture Russian-designed rifles and machine guns. Many groups that the U.S. supports, such as in the Middle East, have been accustomed to using Soviet and Russian weapons for years. The theory is that rather than force them to switch to Western arms, it's easier for the U.S. to send them Russian weapons and ammunition made in America.

The announcement by Army Contracting Command merely says that the Office of the Project Manager, Maneuver Ammunition System, is conducting a market survey to determine which manufacturers can produce ammunition for a shopping list of Russian weapons. But what a shopping list! The Army seems to want to recreate half the Soviet Cold War arsenal. The spreadsheet posted by the Army includes up to ten million AK-47 rifle and PKM and DShK machine gun rounds, 250,000 RPG-7 rockets, and bullets for Russian pistols.



Somewhat related: National Interest - The Powerful German G3 Assault Rifle
Posted by: Besoeker || 07/14/2019 06:20 || Comments || Link || E-Mail|| [6494 views] Top|| File under:
Government
AG Barr: Justice Dept. is 'all in' on criminal justice overhaul
[AP via Houston Chronical] EDGEFIELD, S.C. (AP) ‐ Leroy Nolan has spent the last 26 years behind bars at a federal prison for a drug conviction. In the prison factory, he works making T-shirts, backpacks and other products that are later sold to government agencies, nonprofits and others.

But what has become a decades-long routine for Nolan behind the barbed wire, steel gates and concrete walls of FCI Edgefield, a prison in rural South Carolina, will all change on Friday when he walks out the front door. The 67-year-old is among about 2,200 federal inmates who will be released that day by the federal Bureau of Prisons under a criminal justice reform measure signed into law last year by President Donald Trump.

The measure, known as the First Step Act, gives judges more discretion when sentencing some drug offenders, eases mandatory minimum sentences and encourages inmates to participate in programs designed to reduce the risk of recidivism, with credits that can be used to gain an earlier release.

On a visit this past week to Edgefield ‐ a facility with a medium-security prison and minimum-security camp ‐ Attorney General William Barr took a firsthand look at some of the programs in place, from computer skills to cooking, auto mechanic training and factory work. He met with prison staff and a handful of inmates, including some who will be released early under the First Step Act.

Barr's visit signaled a major policy shift since his first stint as attorney general in the early 1990s, when he exuded a tough-on-crime approach, advocating for more severe penalties, building more prisons and using laws to keep some criminals behind bars longer. Barr has said he will fully support and carry out the law.

Trump has touted the overhaul as a rare bipartisan effort to address concerns that too many Americans were imprisoned for nonviolent crimes as a result of the drug war. The president's son-in-law, Jared Kushner, helped persuade him to get behind the measure and clashed with former Attorney General Jeff Sessions, who did not see criminal justice reform as a top priority.

In the culinary skills class at Edgefield, the aspiring chefs told Barr about how they earn restaurant-level food preparedness and safety certificates so they can immediately try to find work once they are released.

Inmate-chef Eddie Montgomery helped prepare a spread of chicken, blackened fish, green beans and mashed potatoes, which he offered to Barr, while explaining how the program was "top notch."
Posted by: Besoeker || 07/14/2019 07:28 || Comments || Link || E-Mail|| [6510 views] Top|| File under:
Who's in the News
29
[untagged]
8
Taliban
5
Islamic State
5
Sublime Porte
4
Govt of Pakistan
2
Hezbollah
2
Govt of Iran
2
Muslim Brotherhood
1
Hamas
1
Houthis
1
Arab Spring
1
Govt of Sudan
1
Narcos
1
Jamaat-e-Ulema Islami
1
Commies
1
Govt of Syria
1
Lashkar e-Taiba
1
Boko Haram (ISIS)
1
PLO
1
al-Nusra
Bookmark
E-Mail Me
The Classics
The O Club
Rantburg Store
The Bloids
The Never-ending Story
Thugburg
Gulf War I
The Way We Were
Bio
Merry-Go-Blog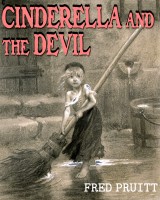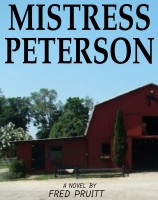 On Sale now!


A multi-volume chronology and reference guide set detailing three years of the Mexican Drug War between 2010 and 2012.

Rantburg.com and borderlandbeat.com correspondent and author Chris Covert presents his first non-fiction work detailing the drug and gang related violence in Mexico.

Chris gives us Mexican press dispatches of drug and gang war violence over three years, presented in a multi volume set intended to chronicle the death, violence and mayhem which has dominated Mexico for six years.
Click here for more information


Meet the Mods
In no particular order...


Steve White
Seafarious
Pappy
lotp
Scooter McGruder
john frum
tu3031
badanov
sherry
ryuge
GolfBravoUSMC
Bright Pebbles
trailing wife
Gloria
Fred
Besoeker
Glenmore
Frank G
3dc
Skidmark
Alaska Paul



Better than the average link...



Rantburg was assembled from recycled algorithms in the United States of America. No trees were destroyed in the production of this weblog. We did hurt some, though. Sorry.
3.239.4.127

Help keep the Burg running! Paypal: