Ohio gunman described himself as pro-Satan 'leftist' who supported Elizabeth Warren
[WASHINGTONTIMES] The Ohio gunman described himself on social media as a pro-Satan "leftist" who wanted Joe Foreign Policy Whiz Kid Biden
...Old, boring, a plagiarist, fond of hair sniffing and grabbing the protruding parts of women, and not whatcha call brilliant....
's generation to die off, hated President Trump and law enforcement, and hoped to vote for Sen. Elizabeth Being Native American has been part of my story since the day I was born Warren

...Dem Senatrix from Massachussetts, who traces her noble lineage all the way back to Big Chief Spouting Bull. It has been alleged that she speaks with forked tongue but she denies that. She had a DNA test to prove her lineage and it turns out she's colorless...
for president.

In the early hours of Sunday morning, rifle-wielding Connor Betts rampaged through a Dayton entertainment district, killing his sister and eight other people and leaving dozens of others

maimed

before

police potted

him.

"I want socialism, and i'll not wait for the idiots to finally come round to understanding," he wrote in one tweet, according to Heavy.com.

The breaking-news outlet said it had found Betts' Twitter page (handle @iamthespookster) and verified that the account belonged to the gunman "through multiple verification factors, including a matching tattoo on both a page selfie and prominent news outlets' pictures of Connor Betts; several family linkages to the page; similar photos, including of him and the family dog, on the page and family members' verified accounts; and references to college and growing up in Ohio and Dayton."

The Twitter account painted a picture of a left-wing anarchist and discontent, very far from the anti-immigration manifesto posted by Saturday's El Paso gunman.

Connor Betts 2019-08-06 Connor Stephen Betts, identified as Dayton suspected shooter, once kept 'hit list,' 'rape list,' classmates say

Posted by: Fred || 08/06/2019 00:00 || Comments || Link || E-Mail|| [368 views] Top|| File under:
Connor Stephen Betts, identified as Dayton suspected shooter, once kept 'hit list,' 'rape list,' classmates say
[ABC7CHICAGO] Accounts by two former classmates emerged after police said there was nothing in the background of 24-year-old Connor Betts that would have prevented him from purchasing the .223-caliber rifle with extended ammunition magazines that he used to open fire outside a crowded bar. Police on patrol in the entertainment district fatally shot him less than a minute later.

Both former classmates told The

News Agency that Dare Not be Named

that Betts was suspended during their junior year at suburban Bellbrook High School after a hit list was found scrawled in a school bathroom. That followed an earlier suspension after Betts came to school with a list of female students he wanted to sexually assault, according to the two classmates, a man and a woman who are both now 24 and spoke on condition of anonymity out of concern they might face harassment.

"There was a kill list and a rape list, and my name was on the rape list," said the female classmate.

A former cheerleader, the woman said she didn't really know Betts and was surprised when a police officer called her cellphone during her freshman year to tell her that her name was included on a list of potential targets.

"The officer said he wouldn't be at school for a while," she said. "But after some time passed he was back, walking the halls. They didn't give us any warning that he was returning to school."

Bellbrook-Sugarcreek Schools officials declined to comment on those accounts, only confirming that Betts attended schools in the district.

The discovery of the hit list early in 2012 sparked a police investigation, and roughly one-third of Bellbrook students skipped school out of fear, according to an article in the Dayton Daily News.

It's not clear what became of that investigation. Chief Michael Brown in Sugarcreek Township, which has jurisdiction over the Bellbrook school, did not return calls Sunday about whether his agency investigated the hit list.

Though Betts, who was 17 at the time, was not named publicly by authorities at the time as the author of the list, the former classmates said it was common knowledge within the school he was the one suspended over the incident.

Drew Gainey was among those who went on social media Sunday to say red flags were raised about Betts' behavior years ago.

"There was an incident in high school with this shooter that should have prevented him from ever getting his hands on a weapon. This was a tragedy that was 100% avoidable," he wrote on in a Twitter post on Sunday.

Gainey did not respond to messages from AP seeking further comment, but the name on his account matches that of a former Bellbrook student who was on the track team with Betts.

Former Bellbrook Principal Chris Baker said he "would not dispute that information" when the Daily News asked him Sunday about the hit list suspension. He declined to comment further to the newspaper and the AP was unable to reach him.

Betts had no apparent criminal record as an adult, though if he had been charged as a juvenile that would typically be sealed under state law.

"There's nothing in this individual's record that would have precluded him from getting these weapons," Dayton Police Chief Richard Biehl said Sunday.

Not everyone who went to school with Betts had bad things to say. Brad Howard told

news hound

s in Bellbrook on Sunday that he was friends with Betts from preschool through their high school graduation.

"Connor Betts that I knew was a nice kid. The Connor Betts that I talked to, I always got along with well," Howard said.

Mike Kern, a customer at the gas station where Betts used to work in Bellbrook, said he hasn't seen Betts in about a year.

"He was the nicest kid you could imagine," always friendly, Kern said. "I never heard him talk about violence, say a racist word, or anything like that."
Posted by: Fred || 08/06/2019 00:00 || Comments || Link || E-Mail|| [292 views] Top|| File under:
51 shot, 7 fatally in Chicago weekend shootings
[ABC7CHICAGO] Shootings across the city of reliably Democrat Chicago, aka The Windy City or Mobtown

...home of Al Capone, the Chicago Black Sox, a succession of Daleys, Barak Obama, and Rahm Emmanuel...
this past weekend have left seven people dead and another 44 people

maimed

.

City leaders and community activists have planned to address the deadly and violent past couple of days.

One of the most recent shootings occurred in the city's Austin neighborhood. Investigators placed down several evidence markers Sunday night on Bloomingdale Avenue near Central Avenue. That's where police said two men walked up to another man sitting in a parked car and started shooting.

The 21-year-old man was shot twice and rushed to the hospital where he later died. Another woman was injured, but was treated and released.

The shooting was one of multiple that took place over the past weekend, including two mass shootings in one police district.

One, a drive-by in Douglas Park that

maimed

seven people and another in the 1800-block of South Kildare Avenue where one person died and eight others injured.
Posted by: Fred || 08/06/2019 00:00 || Comments || Link || E-Mail|| [157 views] Top|| File under:
-Land of the Free
FCC bans robocalls, texts
[FOXBUSINESS] The Federal Communications Commission voted to approve laws that ban fraudulent text messages and international robocalls last week.

The new rules in effect neutralize loopholes in the Truth in Caller ID Act, which banned spoofing domestic calls but made it hard for the FCC to prosecute against perpetrators of scam text messages and international calls. Now, the FCC can monitor and penalize "bad actors" behind these types of schemes.

FCC Chair Ajit Pai proposed the legislation earlier this summer. Pai announced the approval, acknowledging the FCC has received tens of thousands of complaints about "spoofing" just this year.


Posted by: Fred || 08/06/2019 00:00 || Comments || Link || E-Mail|| [317 views] Top|| File under:
Afghanistan
Well-Known Cleric Sheikh Asif Mohseni Passes Away
[ToloNews] Afghanistan's top

holy man

Ayatollah Sheikh Mohammad Asif Mohseni passed away due to an illness in Kabul, his family confirmed on Monday.

Mohseni was born in 1935 in the southern province of Kandahar and was widely considered to be the most powerful

holy man

among the Shias in Afghanistan.

Mohseni who was the founder of the Islamic Movement of Afghanistan was one of the prominent figures in the Afghan resistance against the Soviet occupation.

After the establishment of a new democratic system in Afghanistan, Mohseni left active politics and instead continued teaching Jurisprudence at Khatam al-Nabieen religious seminary, founded in 2001.

Mohseni pursued studies in the holy city of Najaf in Iraq under Grand Ayatollah Abul Qasim Khoei, Muhsin al-Hakim and Abdul ala Sabzwari.
Posted by: trailing wife || 08/06/2019 00:00 || Comments || Link || E-Mail|| [178 views] Top|| File under:
Africa North
Egypt legalizes status of 88 unlicensed churches, service buildings
[AlAhram] A presidential committee tasked with rectifying the status of unlicensed Christian places of worship, chaired by Prime Minister Mostafa Madbouly, approved on Monday legalizing 88 churches and service buildings that used to be operating without permit.

This brings to 1,109 the total number of unlicensed Christian places of worship and service buildings that have been granted legal status so far in Egypt.

In statements on Monday, Cabinet Spokesman said that the committee reviewed the outcome of studies conducted over the past four months to consider applications submitted by unlicensed churches aiming to legalize their status.

Meanwhile,


...back at the pie fight, Bella went down under the weight of the custard...


the premier issued strict instructions to all governors to take all measures necessary to follow up the work of the committee and to coordinate with the heads of the Christian sects in order to meet the civil protection's conditions for the rest of the churches.
Posted by: trailing wife || 08/06/2019 00:56 || Comments || Link || E-Mail|| [207 views] Top|| File under:
Britain
Hong Kong has spent billions on buying weapons from Britain
Just for the record:


[South China Morning Post 28 Oct 2014] The British government's role in licensing the sale of arms to Hong Kong that could be used for "internal repression" has come under scrutiny.

John Stanley, chairman of the Committee on Arms Export Controls, has written to Business Secretary Vince Cable, asking him to clarify if "Made in the UK" tear gas canisters were used against pro-democracy protesters.

The letter, dated October 21, also contains a list of approved British export licences of lethal weapons to Hong Kong since 2012. Grenade launchers, mortar bombs, sniper rifles, machine guns and gun silencers are among the weapons, according to the committee's analysis.


What We Do - At Chemring, we use our world-class expertise and innovation to protect people, platforms, missions and information against constantly-changing threats. Supported by our core values of safety, excellence and innovation, we help to make the world a safer place for our customers with our high-tech sensors, information, countermeasures and energetics solutions.
Posted by: Besoeker || 08/06/2019 07:56 || Comments || Link || E-Mail|| [316 views] Top|| File under:
China-Japan-Koreas
North Korea took $2 billion in cyber attacks to fund weapons program: UN Report
[AlAhram] North Korea

...hereditary Communist monarchy distinguished by its truculence and periodic acts of violence. Distinguishing features include Songun (Army First) policy, which involves feeding the army before anyone but the Dear Leadership, and Juche, which is Kim Jong Il's personal interpretation of Marxism-Leninism, which he told everybody was brilliant. In 1950 the industrialized North invaded agrarian South Korea. Twenty-one countries of the United Nations eventually contributed to the UN force opposing the invasion, with the United States providing around 90% of the military personnel. Seventy years later the economic results are in and it doesn't look good for Juche...
has generated an estimated $2 billion for its weapons of mass destruction programs using "widespread and increasingly sophisticated" cyber attacks to steal from banks and cryptocurrency exchanges, according to a confidential UN report seen by

Rooters

on Monday.

Pyongyang also "continued to enhance its nuclear and missile programmes although it did not conduct a nuclear test or ICBM (Intercontinental Ballistic Missile) launch," said the report to the UN Security Council North Korea sanctions committee by independent experts monitoring compliance over six months.

The North Korean mission to the United Nations


...a lucrative dumping ground for the relatives of dictators and party hacks...


did not respond to a request for comment on the report, which was submitted to the Security Council committee last week.

The experts said North Korea "used cyberspace to launch increasingly sophisticated attacks to steal funds from financial institutions and cryptocurrency exchanges to generate income." They also used cyberspace to launder the stolen money, the report said.

"Democratic People's Republic of Korea cyber actors, many operating under the direction of the Reconnaissance General Bureau, raise money for its WMD (weapons of mass destruction) programmes, with total proceeds to date estimated at up to two billion US dollars," the report said.

North Korea is formally known as the Democratic People's Republic of Korea (DPRK). The Reconnaissance General Bureau is a top North Korean military intelligence agency.

The UN experts said North Korea's attacks against cryptocurrency exchanges allowed it "to generate income in ways that are harder to trace and subject to less government oversight and regulation than the traditional banking sector."

The Security Council has unanimously imposed sanctions on North Korea since 2006 in a bid to choke off funding for Pyongyang's nuclear and ballistic missile programs. The Council has banned exports including coal, iron, lead, textiles and seafood, and capped imports of crude oil and refined petroleum products.

The UN experts said that despite the diplomatic efforts, their "investigations show continued violations" of UN sanctions.

"For example, the DPRK continued to violate sanctions through ongoing illicit ship-to-ship transfers and procurement of WMD-related items and luxury goods," the UN report said.
Posted by: trailing wife || 08/06/2019 00:57 || Comments || Link || E-Mail|| [261 views] Top|| File under: Commies
India-Pakistan
Sushma Swaraj, Former Foreign Minister of India Passed Away
Sushma Swaraj, Former Foreign Minister and BJP Stalwart, Passes Away at 67 After Heart Attack

New Delhi: Senior BJP leader and former foreign minister Sushma Swaraj passed away a while ago at AIIMS on Tuesday. The BJP veteran, who suffered a massive heart attack, died at the age of 67.


Her last Twitter post was about thanking Prime Minister Narendra Modi about the government's move on Kashmir stating that she was waiting for this day in her lifetime.



Known for being the 'Rescuer', Swaraj's ministry rescued over 900,000 Indians trapped, trafficked, held hostage or unlawfully arrested around the world over a period of four years. Including the 156 Indians evaced from Juba in 2016. Her quick wit and maternal demeanor was known to defuse any situation and disarm the crudest of adversaries. In her time, the foreign ministry parleyed with 186 members of the UN, she negotiated with everyone from ISIS to Taliban and chicoms, every time winning a favorable outcome for her Govt (if not the hostage). Always fun to travel with, a true friend in need and a human before a politician, which in India is rare.
Posted by: Dron66046 || 08/06/2019 13:45 || Comments || Link || E-Mail|| [125 views] Top|| File under:
Iraq
$1.1 billion in stolen Iraqi government funds retrieved: Integrity Commission
That will no doubt be much appreciated as the price of oil stays low.

[Rudaw] Close to $1.1 billion in stolen and misused public funds have been returned to state coffers in the first six months of 2019, Iraq's Integrity Commission announced on Monday, as anti-corruption efforts remain a forefront issue in Iraqi politics.

The Integrity Commission report covers all of Iraq's provinces except those of the Kurdistan Region, which has its own commission.

According to the anti-corruption watchdog, 1.3 trillion Iraqi dinars ‐ approximately 1.1 billion US dollars - were returned to the state treasury between January and June 2019.

The Commission looked into 9,571 claims, court cases and news reports relating to corruption and public fund wasting. 1,939 suspects were referred to a trial court, including five unnamed ministers, while 100 "special degree" individuals and director generals were also referred.

There were 857 arrest warrants issued, 407 of which were carried out, added the report.

Of 838 court cases, 442 ended in conviction on corruption charges. Punishment handed down by the court included fines, and jail sentences of anywhere from three years to life.

There were 306 operations aiming to seize funds that had been misappropriated through bribery, theft of public funds, extortion, and counterfeiting; 197 of these operations saw funds being retrieved.

Anti-corruption reform has been spoken of as a priority by Prime Minister Adil Abdul-Mahdi, who established the Supreme Anti-Corruption Council in January in a bid to coordinate government, police and judiciary efforts to tackle corruption.

He had previously condemned Iraq's endemic corruption while speaking in parliament, noting its presence in sectors as diverse as oil trade, the prison system, and healthcare.

After Iraq territorially defeated Islamic State

...formerly ISIS or ISIL, depending on your preference. Before that they were al-Qaeda in Iraq, as shaped by Abu Musab Zarqawi. They're really very devout, committing every atrocity they can find in the Koran and inventing a few more. They fling Allah around with every other sentence, but to hear western pols talk they're not really Moslems....
(ISIS) in December 2017, political focus appeared to turn to anti-corruption reform, which took center stage in party campaigns for last year's parliamentary election.

Misappropriation of funds has been a constant thorn in Iraq's side, with billions of dollars earmarked for post-Iraq War reconstruction being lost to waste and corruption. Iraq is one of the world's most corrupt nations, ranking 168th out of 180 countries in the Transparency International corruption perception index.

Established in 2004, the Integrity Commission, though an independent body, works under the oversight of the Iraqi parliament. It was responsible for bringing to light widespread corruption in Iraq's Nineveh province in April, retrieving $64 million in lost funds.
Posted by: trailing wife || 08/06/2019 00:00 || Comments || Link || E-Mail|| [164 views] Top|| File under: Govt of Iraq
Who's in the News
23
[untagged]
11
Taliban
5
Islamic State
4
Govt of Pakistan
4
Govt of Iraq
4
Arab Spring
3
Govt of Iran
3
al-Nusra
3
Govt of Syria
3
Commies
2
Houthis
2
Muslim Brotherhood
2
Moslem Colonists
2
Govt of Pakistain Proxies
1
Hamas
1
Antifa
1
Govt of Qatar (MB)
1
al-Qaeda
1
Human Trafficking
1
Islamic Movement of Nigeria (Iran)
1
Jamaat-e-Ulema Islami
1
PFLP
1
Sublime Porte
Bookmark
E-Mail Me
The Classics
The O Club
Rantburg Store
The Bloids
The Never-ending Story
Thugburg
Gulf War I
The Way We Were
Bio
Merry-Go-Blog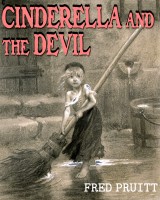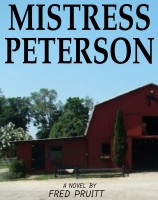 On Sale now!


A multi-volume chronology and reference guide set detailing three years of the Mexican Drug War between 2010 and 2012.

Rantburg.com and borderlandbeat.com correspondent and author Chris Covert presents his first non-fiction work detailing the drug and gang related violence in Mexico.

Chris gives us Mexican press dispatches of drug and gang war violence over three years, presented in a multi volume set intended to chronicle the death, violence and mayhem which has dominated Mexico for six years.
Click here for more information


Meet the Mods
In no particular order...


Steve White
Seafarious
Pappy
lotp
Scooter McGruder
john frum
tu3031
badanov
sherry
ryuge
GolfBravoUSMC
Bright Pebbles
trailing wife
Gloria
Fred
Besoeker
Glenmore
Frank G
3dc
Skidmark
Alaska Paul



Better than the average link...



Rantburg was assembled from recycled algorithms in the United States of America. No trees were destroyed in the production of this weblog. We did hurt some, though. Sorry.
34.236.245.255