Arabia
I have a dream
From The Religious Policeman (a humorous blog by an ex-pat Saudi):



I have a dream. Our Muttawa (Saudi Thought Police-man) wins a lottery and goes on an all-expenses-paid trip to Hawaii. He suddenly comes across Beth, of "Dog the Bounty Hunter" fame, in the street. Shocked by her immodest attire, he tells her to "Cover up, woman." Beth is having a bad-PMT-day. Will it be the Mace, as an aperitif, or will she just go with the fists?

Then I wake up.



He also has a follow-up to last weeks post titled the Bosous War.

Note from Mod: Please put source in block marked "Source". Thank you.
Posted by: Unatle Shinetle3832 || 03/13/2006 15:13 || Comments || Link || E-Mail|| [10802 views] Top|| File under:
Home Front: WoT
Tony Blankley ID's the evil ones.
March 8, 2006
Media Won't Report Radical Islamic Events
By Tony Blankley

Denial is an often useful innate human trait. Few of us would be able to function in the present if we did not put out of mind many unpleasant realities -- such as our inevitable death. The Woody Allen character in the movie "Annie Hall" stated the comic extreme version of not using the denial mechanism when, as a child he refused to do his homework because in 5 billion years the sun would explode, "so, what's the use?"
But when a person, or a society, denies emerging or imminent dangers, the peace of mind it gains will be extremely short term, while the harm may be sustained or fatal.

Most of the world today not only is in denial concerning the truly appalling likely consequences of the rise of radical Islam, it often refuses to even accept unambiguous evidence of its existence.

The latest minor example of the latter is occurring at University of North Carolina at Chapel Hill. As has been generally reported, an Iranian Muslim student drove a jeep into a crowd of students, causing only minor injuries. He turned himself in and informed the police and the media that he was trying to kill the students to "avenge the deaths of Muslims around the world."

Neither the university nor most of the media has been willing to characterize this event as a terrorist attempt by a radical Muslim. Mr. Colmes, on "Hannity and Colmes" seemed to express genuine puzzlement as to why it mattered whether we called it that or merely an act of violence. Similarly, the attack at the Los Angeles International Airport a few years ago was for nine months just called a violent attack, before it was finally characterized by police as a radical Muslim act of terrorism.

I have been in contact with British politicians who tell me that there is increasing radical Muslim street violence in Britain that is explicitly motivated by radical Islam but is not reported or characterized as such. Even in its cleansed versions, I am told, these incidents are being extremely underreported.

In Antwerp last month, according to the reporter Paul Belien, rioting Moroccan "youths" went on a rampage destroying cars and beating up reporters, but the police were instructed not even to stop them or arrest them. According to an anonymous policeman, "An ambulance was told to switch off its siren because that might provoke the Moroccans." This event, too, was under reported, or not reported at all in American media.

And of course, last October in Paris and other French cities, hundreds of buildings were torched and tens of thousands of cars burned by Muslim "youths" through weeks of rioting, while both the French government and most of the "responsible" experts denied there was any radical Muslim component to the greatest urban violence to hit France since World War. It was all to do with poverty and teenage angst and alienation.

Of course poverty and alienation can't explain the Iranian student in North Carolina. He has just received one of the finest educations available to a privileged American. He reportedly has received advanced degrees in philosophy and psychology from one of our top universities.

The media has pointed out that there is no evidence he was connected to Al Qaeda or another terrorist cell. But that is exactly the point. As I discussed in my book last year, the threat to the West is vastly more than bin Laden and Al Qaeda (although that would be bad enough.)

The greater danger is the ferment in Islam that is generating radical ideas in an unknown, but growing percentage of grass-roots Muslims around the world -- very much including in Europe and, to a currently lesser extent, in the United States.

A nation cannot design (and maintain public support for) a rational response to the danger if the nature and extent of the danger is not identified, widely reported and comprehended.

What are we dealing with? A few maladjusted "youth"? Or a larger and growing number of perfectly well-adjusted men and women -- who just happen to be adjusted to a different set of cultural, religious (or distorted religious) and political values. And does it matter that those values are inimical to western concepts of tolerance, democracy, equality and religious freedom?

The public has the right and vital need to have the events of our time fully and fairly described and reported. But a witch's brew of psychological denial and political correctness is suppressing the institutional voices of government, police, schools, universities and the media when it comes to radical Islam.

As the danger grows but is not publicly described, the public will first be ignorant and fail to demand sufficient remedial action.

But as incidents and rumors are encountered over time, the public mind will inevitably suspect the worst and demand the strongest action. Demagogues will emerge to gratify that vox populi. (The Dubai port deal is a small example of such a process -- although in that incident the threat is real and there are many sincere and rational voices amidst the many demagogues.)

Institutional voices are not being responsible by suppressing honest description of radical Islamic events. Denying the existence of evil (or refusing to be judgmental about it) has never proved a reliable method for defeating it. Hell is presumably filled with souls who didn't understand that point.
Posted by: Glineth Slairong6200 || 03/13/2006 14:20 || Comments || Link || E-Mail|| [10795 views] Top|| File under:
Spengler: How I learned to stop worrying and love chaos
It is instructive how the bully boys of US punditry whine and cringe before the specter of chaos. In the current Atlantic Monthly, Robert D Kaplan, who 12 years ago wrote of The Coming Anarchy, now offers a panegyric to a US Army brigade in Mosul titled "The coming normalcy?" - better-armored vehicles, intelligence delivery and "drinking a lot of chai" with the locals. The classics scholar and military hobbyist Victor Davis Hanson denounces conservative critics of the Bush administration, insisting that the United States is "close to victory abroad, closer to concession at home". At The Belmont Club, Wretchard pleads, "Iraq is simply where the West must come to grips with The Coming Anarchy because it cannot step around it."

All of them are deep in denial, or, as the case may be, deep in the Tigris. Like or not, the US will get chaos, and cannot do anything to forestall it. My advice to President George W Bush: When chaos is inevitable, learn to enjoy it. Take a weekend at Camp David with a case of Jack Daniels and Dashiell Hammett's Red Harvest (Red harvest in Iraq, January 27, 2004).

A tragedy is unfolding whose final curtain never comes down. Washington must prevent Iran from acquiring nuclear weapons, because the Ahmadinejad regime wants an oil empire stretching from the southeast shore of the Caspian Sea to the southwest shore of the Persian Gulf (Why the West will attack Iran, January 24). Reza Pahlavi, son of the late shah, warned of Iran's imperial intentions in a Fox News interview on Saturday. President Mahmud Ahmadinejad cannot abandon Iran's nuclear ambitions any more than Adolf Hitler could have kept the peace with Poland in 1939 and remain in power.

Aerial attacks on Iran's nuclear capabilities - Washington's only effective option - will set into play Iranian assets in Iraq, Lebanon and elsewhere, precipitating a regional war (War with Iran on the worst terms, February 14).

America's triumph after World War II and the Cold War made pessimism unfashionable, although the outcome is less cheery than advertised. The US may be a light unto the nations, but it is not a cookbook. Americans forget that their country was founded in despair. The Pilgrim Fathers' decampment to a new and unknown world (where half their number perished in the first winter) expressed not only optimism regarding Divine Providence, but pessimism about Europe.

Prince Maurice of Orange had arranged the judicial murder of the republican leader Johan van Oldenbarneveldt in 1619. Protestant forces had lost the first battles of the Thirty Years' War (1618-48), and Catholic Spain was poised to invade Protestant Holland; the Pilgrim leader William Bradford wrote, "The Spaniard might prove as cruel as the savages of America." As it turned out, the next three decades saw the death of nearly half the population of Central Europe.

Unlike my namesake, I am not pessimistic about civilizations in general. I am pessimistic about some and optimistic about others. At it turned out, Pilgrim pessimism about old Europe was well warranted. The United States of America became the world's only superpower not by plan, but by default. Like the Gingham Dog and the Calico Cat, the other powers consumed each other. A touch of pessimism about the Middle East is required as an antidote to the delusional behavior of the present administration.

What compulsion requires the US to wage "holistic and ideological wars of the past", in Hanson's words, "such as those waged against Italians, Germans, Japanese, Koreans, and Vietnamese, where we not only sought to defeat entire belief systems, but to stay on and craft a stable government in the hopes of stamping out fascism, Nazism, militarism, or communism"? One can suppress the putrefactive power of chaos, but it will reassert itself. A fifth to a half of the constituent nations of the former Soviet Union and Warsaw Pact will die out by mid-century, about as many as would have died in all-out nuclear war.

Part of America's impulse is Christian. "The West cannot endure without faith that a loving Father dwells beyond the clouds that obscure his throne. Horror - the perception that cruelty has no purpose and no end - is lethal to the West," I wrote in Horror and humiliation in Fallujah (April 27, 2004). By contrast, "The Islamic world cannot endure without confidence in victory, that to 'come to prayer' is the same thing as to ;come to success'. Humiliation - the perception that the ummah cannot reward those who submit to it - is beyond its capacity to endure." The Western god of agape and chesed does not castigate without reason; the Muslim god of sovereignty and power does not withhold reward for service performed without reason.

Christianity, though, calls the individual out of his nation, into a new people of God that knows no nationality, for God counts the nations "as a drop of a bucket, and the small dust of the balance".

Americans evince a generosity of spirit elsewhere unknown, as anyone will discover who travels to the shantytowns of Africa or Latin America. Christian charities funded by middle-class Americans offer help to the truly desperate, whom wealthy locals despise as beasts of burden. President Bush's adventure in nation-building, I have maintained throughout, stems from the same Christian impulses that bring Americans to tend AIDS victims in Soweto (George W Bush, tragic character, November 25, 2003).

But the US is in large measure responsible for the chaos that overstretches the world from the Mediterranean Sea to the Indian Ocean. Trade, information and entrepreneurship have turned the breakdown of traditional society in the Islamic world into a lapsed-time version of the Western experience. The West required the hideous religious wars of the 16th and 17th centuries, the Napoleonic Wars of the 18th, the American Civil War, and the two World Wars of the 20th century to make its adjustment. To export a prefabricated democracy to a part of the world whose culture and religion are far less amenable in the first place is an act of narcissistic idiocy.

As a policy, what does the pursuit of chaos entail? In essence, it means going back to the instrumentalities of the Cold War: containment, subversion, proxy wars, military intervention where required, and a clear distinction between enemies and friends. Given the absence of a competing superpower - Russia's diplomatic embarrassment in the Iranian matter being proof of the matter - it is a far easier policy to pursue.

It does not necessarily mean "realism" in the sense of the Kissinger era of diplomacy of the administration of president George H W Bush, namely preserving the status quo. When the administration of president Ronald Reagan set out to bring down the Soviet Empire, it did not inquire as to the consequences for Russian or Ukrainian; its object was to reduce a threat to the United States.

The first principle is to reward friends and punish enemies. I hold no brief for the Kurds as a people, recalling that their corner of eastern Turkey once was called Western Armenia. But the Kurds actively seek US patronage and should be accorded it. Turkey is ambivalent about its long-standing alliance with the United States, and Iran needs to be shown that it will not be permitted to develop nuclear weapons, nor interfere with its neighbors' affairs.

Americans do not wish to shed their citizens' blood for the purpose of nation-building in countries they do not much care about. The best solution would be to adopt the French model, in the form of a Foreign Legion based offshore. The world still is full of first-rate soldiers with a Russian or South African pedigree who are not suited to civilian life. By extension, Washington might issue Letters of Marque to private entities to deal with enemies at arm's length.

The US has the wrong sort of military to engage the enemies it currently confronts, for it has the wrong sort of population whence to recruit soldiers. A hundred years ago just 3,000 British officers controlled the whole of the Indian subcontinent, but most of them commanded local troops in their own language. US Special Forces, as I observed in reviewing Robert Kaplan's book Imperial Grunts (Do you call that an empire? October 4, 2005), display nonpareil technical skill and valor in the field, but unlike the officer corps of the Indian Army, did not cut their teeth on Greek and Latin at school. Of the old British public-school curriculum, the United States has taken only one element, namely the emphasis on games, and ignored the depth of intellectual training that produced a T E Lawrence.

The Israeli army can relegate skilled Arabic translators among its reservists to routine guard duty because Arabic is compulsory for Israeli secondary-school students. Americans lack the cultural depth to manage the welter of ethnicities and sects of the Middle East. At best they can stand back and attempt to contain the damage.

Even at university level, the defeatist left dominates regional studies (Why America is losing the intelligence war, November 11, 2003). The cultural lacuna that cripples US arms cannot be filled quickly. As a long-term solution, the US might establish a National Intelligence Academy in parallel to West Point, Annapolis and Colorado Springs, and train the sort of intelligence officers it requires from the outset.


Posted by: tipper || 03/13/2006 11:36 || Comments || Link || E-Mail|| [10799 views] Top|| File under:
Yale Nailed
The two most dysfunctional management cultures I know of right now are the Bush White House and Yale University. From Katrina to Harriet Miers to Dubai, Team Bush is showing signs of being insular, burnt out, and desperately in need of new talent. The White House is also beset by an increasing number of leaks, the clear result of people frustrated that the higher-ups don't appear to be listening.

The president's alma mater is experiencing a similar flood of leaks, as the community there reacts to omertà the university has practiced in refusing meaningful comment on its admission of a former top Taliban official, Sayed Rahmatullah Hashemi. Beyond a single vague 144-word statement (later expanded to 281 words, including a defense of Yale's not hosting a ROTC program), Yale won't let anyone comment officially, citing student privacy issues and hoping they can keep silent and last out the storm. But unofficially, some Yale administrators are privately trashing critics. One even anonymously sent scathing emails to two critics calling them "retarded" and "disgusting."

That official--Alexis Surovov, assistant director of giving at Yale Law School--did talk to me. Last Wednesday, Mr. Surovov sent an angry email from a Columbia University account to Clinton Taylor and Debbie Bookstaber, two young Yale grads who are so frustrated at their alma mater's refusal to answer questions about Mr. Rahmatullah that they've launched a protest. Called NailYale, it focuses on the Taliban's barbaric treatment of women, which extended to yanking out the fingernails of those who wore nail polish. In a column on TownHall.com, they urged alumni "not give one red cent this year, but instead send Yale a red press-on fingernail."

Mr. Surovov, a Yale alumnus who has worked in its development office for three years and is on the board of the Yale Club of New Haven, wrote Mr. Taylor and Ms. Bookstaber at their private email addresses with the subject heading: "Y [sic] do you hate Yale." Here is his email in its entirety: "What is wrong with you? Are you retarded? This is the most disgraceful alumni article that I have ever read in my life. You failed to mention that you've never contributed to the Yale Alumni Fund in your life. But to suggest that others follow your negative example is disgusting."

Intrigued that someone had looked up his wife's giving record, David Bookstaber, a Yale computer science graduate, used Columbia's publicly accessible IT account database to trace the anonymous email. The trail led straight to Mr. Surovov's Yale office. On Thursday Mr. Taylor phoned Mr. Suvarov, who told him he was angry because the furor over the Taliban official was hurting fund raising and could lower Yale's rankings in the next U.S. News & World Report college survey. He also accused Mr. Taylor and Ms. Bookstaber of "terrorist tactics," which when challenged he amended to "terror tactics."

I called Mr. Surovov Friday morning for a candid 30-minute conversation. Why had he sent his blistering attack anonymously? "I'm not sure," he replied. But he nonetheless stood by a subsequent email he had sent Mr. Taylor using his own name in which he said "I regret nothing" about his previous attack. He did reluctantly concede to me he had made "a poor choice" of one word--"retarded." When asked if a day earlier he had verbally accused Mr. Taylor of "terror tactics" he paused for several seconds and said "I don't recall." He did tell me he viewed their protest as "a reactionary stunt."

He also largely defended Yale's refusal to answer questions on the ex-Taliban official by saying, "We can't respond to every political case. We need to show the university isn't here to make political decisions." When I asked him if admitting a key propagandist for the Taliban was a political decision, he claimed he was "only vaguely aware of Taliban practices." (He clearly shares that information deficit with some other Yale officials.) When I suggested that one reason Mr. Taylor might not have given to Yale was that he was a struggling graduate student, and similarly noted that Ms. Bookstaber is only 27, he said that was no excuse. "Everyone can give something," he said, in the smooth patter of a born fund-raiser. "Even $5 is a handsome gift they could have given."

Mr. Surovov made clear that even though he had used Yale equipment to launch his anonymous attack he acted solely in his personal capacity. When I asked how he had known the giving records of the two alumni, he insisted he had gotten them from public records. Despite repeated requests, he did not explain how he had obtained Ms. Bookstaber's private email address and her maiden name.
Posted by: Nimble Spemble || 03/13/2006 08:10 || Comments || Link || E-Mail|| [10795 views] Top|| File under:
India-Pakistan
Our Opportunity With India
By Condoleezza Rice

The week before last President Bush concluded a historic agreement on civilian nuclear cooperation with India, a rising democratic power in a dynamic Asia. This agreement is a strategic achievement: It will strengthen international security. It will enhance energy security and environmental protection. It will foster economic and technological development. And it will help transform the partnership between the world's oldest and the world's largest democracy.

First, our agreement with India will make our future more secure, by expanding the reach of the international nonproliferation regime. The International Atomic Energy Agency would gain access to India's civilian nuclear program that it currently does not have. Recognizing this, the IAEA's director general, Mohamed ElBaradei, has joined leaders in France and the United Kingdom to welcome our agreement. He called it "a milestone, timely for ongoing efforts to consolidate the non-proliferation regime, combat nuclear terrorism and strengthen nuclear safety."

Our agreement with India is unique because India is unique. India is a democracy, where citizens of many ethnicities and faiths cooperate in peace and freedom. India's civilian government functions transparently and accountably. It is fighting terrorism and extremism, and it has a 30-year record of responsible behavior on nonproliferation matters.

Aspiring proliferators such as North Korea or Iran may seek to draw connections between themselves and India, but their rhetoric rings hollow. Iran is a state sponsor of terrorism that has violated its own commitments and is defying the international community's efforts to contain its nuclear ambitions. North Korea, the least transparent country in the world, threatens its neighbors and proliferates weapons. There is simply no comparison between the Iranian or North Korean regimes and India.

The world has known for some time that India has nuclear weapons, but our agreement will not enhance its capacity to make more. Under the agreement, India will separate its civilian and military nuclear programs for the first time. It will place two-thirds of its existing reactors, and about 65 percent of its generating power, under permanent safeguards, with international verification -- again, for the first time ever. This same transparent oversight will also apply to all of India's future civilian reactors, both thermal and breeder. Our sale of nuclear material or technology would benefit only India's civilian reactors, which would also be eligible for international cooperation from the Nuclear Suppliers Group.

Second, our agreement is good for energy security. India, a nation of a billion people, has a massive appetite for energy to meet its growing development needs. Civilian nuclear energy will make it less reliant on unstable sources of oil and gas. Our agreement will allow India to contribute to and share in the advanced technology that is needed for the future development of nuclear energy. And because nuclear energy is cleaner than fossil fuels, our agreement will also benefit the environment. A threefold increase in Indian nuclear capacity by 2015 would reduce India's projected annual CO2emissions by more than 170 million tons, about the current total emissions of the Netherlands.

Third, our agreement is good for American jobs, because it opens the door to civilian nuclear trade and cooperation between our nations. India plans to import eight nuclear reactors by 2012. If U.S. companies win just two of those reactor contracts, it will mean thousands of new jobs for American workers. We plan to expand our civilian nuclear partnership to research and development, drawing on India's technological expertise to promote a global renaissance in safe and clean nuclear power.

Finally, our civilian nuclear agreement is an essential step toward our goal of transforming America's partnership with India. For too long during the past century, differences over domestic policies and international purposes kept India and the United States estranged. But with the end of the Cold War, the rise of the global economy and changing demographics in both of our countries, new opportunities have arisen for a partnership between our two great democracies. As President Bush said in New Delhi this month, "India in the 21st century is a natural partner of the United States because we are brothers in the cause of human liberty."

Under the president's leadership, we are beginning to realize the full promise of our relationship with India, in fields as diverse as agriculture and health, commerce and defense, science and technology, and education and exchange. Over 65,000 Americans live in India, attracted by its growing economy and the richness of its culture. There are more than 2 million people of Indian origin in the United States, many of whom are U.S. citizens. More Indians study in our universities than students from any other nation. Our civilian nuclear agreement is a critical contribution to the stronger, more enduring partnership that we are building.

We are consulting extensively with Congress as we seek to amend the laws needed to implement the agreement. This is an opportunity that should not be missed. Looking back decades from now, we will recognize this moment as the time when America invested the strategic capital needed to recast its relationship with India. As the nations of Asia continue their dramatic rise in a rapidly changing region, a thriving, democratic India will be a pillar of Asia's progress, shaping its development for decades. This is a future that America wants to share with India, and there is not a moment to lose.

The writer is secretary of state.
Posted by: john || 03/13/2006 05:31 || Comments || Link || E-Mail|| [10795 views] Top|| File under:
Iraq
US Army in Jeopardy in Iraq
Gary Hart represented the State of Colorado in the United States Senate from 1975 to 1987. In 1984 and 1988, he was a candidate for his party's nomination for President (which ended when he was photographed with a bimbo on his lap).



In 1812, Napoleon Bonaparte invaded Russia and, after success at the battle of Borodino, marched on and occupied Moscow. Napoleon and his generals took over the palaces of the court princes and great houses of the mighty boyars.

No doubt a reference to US troops camping in Saddam's palaces

Sadly for Napoleon, the Russians had different plans for their nation. Within days after abandoning their city to the French army, they torched their own palaces, homes, enterprises, and cathedrals.

The looting and burning of Baghdad after our invasion are the same thing, I guess

They burned Moscow down around Napoleon. Denied his last great triumph, the disappointed emperor abandoned Moscow and started home. Along the way, he lost the world's most powerful army.

So, we need to watch out or we'll get caught in the Brutal Iraqi Winter?

Recently one of Islamic Shi'ites' most revered sites, the golden mosque at Samarra, was destroyed by sectarian enemies. By this act and the reprisals that followed, Iraq moved a substantial step closer to civil war. Though a remote, but real, possibility, an Iraqi civil war could cost the United States its army.

Very remote, but by all means, continue..

Hopefully, leaders are planning for this possibility. If sectarian violence escalates further, US troops must be withdrawn from patrol and confined to their barracks and garrisons.

Pentagon has already said Iraqi forces will take the lead, we'll provide backup.

Mass transport must be mustered for rapid withdrawal of those troops from volatile cities in the explosive central region of Iraq. Intensive diplomatic efforts must be focused on preventing an Iraqi civil war from spreading to Iran, Saudi Arabia, Jordan, and Syria.

Well, Jordan would be bad. Civil war in Saudi Arabia, Iran and Syria would boost popcorn sales in the Rantburg lunch room

Such a potential could make the greater Middle East a tinder box for years, if not decades, to come.

"could make"? It's been a tinderbox for centuries!

But the first concern must be the safety of US forces. It is strange to contemplate the possibility that the greatest army in world history could be slaughtered in a Middle East conflagration.

Very strange, only a dimocrate would contemplate it.

But prudent commanders have no choice but to plan for this danger.

Well, sure. We always plan for everything

In greatest danger are the units in the Sunni central region cities. They are in real jeopardy if tens of thousands of angry Sunni and Shi'ite citizens, supported by their sectarian militias, surround and then overrun those units before they can be withdrawn.

In a real Iraqi civil war, tens of thousands of angry Shi'ite, supported by their sectarian militias, would be attacking Sunni citizens, who would be running to our troops for protection. Anyone wanting to try and overrun our troops will get wacked.

The United States lost one war not too long ago in Vietnam.

From Napoleon in Moscow to Vietnam, you just knew he'd make that leap

Conditions are taking shape that could result in the same outcome in Iraq.

We've got the same Democrat's calling for us to cut and run, the same liberal press calling our troops war criminals, etc...

Not to plan now for this apocalyptic possibility would be tantamount to criminal neglect on the part of our political and military leadership.

A major part of the dilemma we have created is the result of failure to know the history and complex culture of Iraq. As we refused to learn from the French experience in Indochina, we also failed to learn from the British experience in Iraq.

You mean the British tactic of making countries as they went, drawing up borders without regard for tribal divisions, creating puppet governments with a hand-picked strongman, and setting the stage for future conflicts? Those tactics?

We are on the cusp of religion and antique hatred overtaking whatever latent instincts toward democracy we may have relied on or tried to instill. We face the reemergence of 11th-century Assassins and 17th-century ethnic fundamentalism arising to replace a century of ideology -- imperialism, fascism, and communism.

Uh, Gary? What do you think we've doing there if not fighting those 11th-century Assassins, now called Taliban, al-Qaeda, etc?

The character of warfare and violence is being transformed. The warfare of the future is not World War II, or even Korea or Vietnam. It is Mogadishu and Fallujah -- low-intensity conflict among tribes, clans, and gangs. We are not prepared for that kind of warfare.

Don't get out much, do you Gary?


The United States is in danger of finding combat forces trapped in a civil war that they cannot prevent, control, or win. America's army is in danger, and that danger is possibly just around the corner.

"DOOM! QUAGMIRE! VIETNAM! MOSCOW!"
Posted by: Steve || 03/13/2006 10:04 || Comments || Link || E-Mail|| [10794 views] Top|| File under:
Terror Networks
They Who Must Not Be Named
Steyn on the UNC attack, and more. Steyn has now been dropped by the Telegraph and the Spectator and is no longer being published in the UK.
Posted by: lotp || 03/13/2006 00:00 || Comments || Link || E-Mail|| [10794 views] Top|| File under:
Who's in the News
102
[untagged]
Bookmark
E-Mail Me
The Classics
The O Club
Rantburg Store
The Bloids
The Never-ending Story
Thugburg
Gulf War I
The Way We Were
Bio
Merry-Go-Blog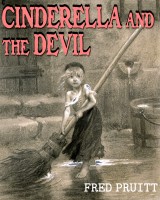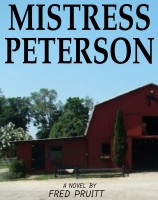 On Sale now!


A multi-volume chronology and reference guide set detailing three years of the Mexican Drug War between 2010 and 2012.

Rantburg.com and borderlandbeat.com correspondent and author Chris Covert presents his first non-fiction work detailing the drug and gang related violence in Mexico.

Chris gives us Mexican press dispatches of drug and gang war violence over three years, presented in a multi volume set intended to chronicle the death, violence and mayhem which has dominated Mexico for six years.
Click here for more information


Meet the Mods
In no particular order...


Steve White
Seafarious
tu3031
badanov
sherry
ryuge
GolfBravoUSMC
Bright Pebbles
trailing wife
Gloria
Fred
Besoeker
Glenmore
Frank G
3dc
Skidmark



Better than the average link...



Rantburg was assembled from recycled algorithms in the United States of America. No trees were destroyed in the production of this weblog. We did hurt some, though. Sorry.
3.236.143.121

Help keep the Burg running! Paypal: