-Short Attention Span Theater-
Ruth Bader Ginsburg: 'I am very much alive'
[CNN] Sometimes I suspect she's not dead yet. Then she stops moving and her eyes stare sightlessly. She begins to smell, that peculiar odor.

Then she says something, or worse, she writes an opinion...
Posted by: Fred || 07/25/2019 00:00 || Comments || Link || E-Mail|| [6471 views] Top|| File under:
-Signs, Portents, and the Weather-
Colorado State: Don't Use the Word 'America' Because It's Not 'Inclusive'
[NATIONALREVIEW] Colorado State University's Inclusive Language Guide instructs students "to avoid" using the words "America" and "American," because doing so "erases other cultures."


Better to call ourselves Unitedstatesians or perhaps merely Imperialists.


"The Americas encompass a lot more than the United States," the guide states. "There is South America, Central America, Mexico, Canada, and the Caribbean just to name a few of 42 countries in total."


I blame it on de Tocqueville. "Democracy in America" didn't address the striving masses of Peru.


"That's why the word 'americano' in Spanish can refer to anything on the American continent. Yet, when we talk about 'Americans' in the United States, we're usually just referring to people from the United States. This erases other cultures and depicts the United States as the dominant American country."


Where do we Unitedstatesians get off referring to Canadians, and Mexicans, and Guatamalans?


The guide advises students to use the words "U.S. citizen" or "person from the U.S." instead of "American."


And they shouldn't use the word "Coloradan," either. What if somebody's from Wyoming? From Utah? If he's from Manitoba his/her/its head will explode.


Some of the other words and phrases deemed not inclusive by the guide include the words "male" and "female" (because this "refers to biological sex and not gender," and "we very rarely need to identify or know a person's biological sex and more often are referring to gender"),


"Gender" relies on dress, hair, and self-identification, rather than on characteristics of the pee-pee, which is considered irrelevant, whether on display or not, as it is with distressing frequency...


"cake walk" (because it apparently has origins in "the racism of 19th century minstrel shows"),


It was a silly dance, performed internationally by whites as well. If black people ever discover the Chicken Dance nobody in Europe will ever be able to get married again. You should also be careful about using a jig saw or having a fling. Never, ever, under any circumstances, eat Eskimo Pie.


"freshman" (because it "excludes women and non-binary gender identities"),


Use "fresh people."


"Hispanic" ("because of its origins in colonialization and the implication that to be Hispanic or Latinx/Latine/Latino, one needs to be Spanish-speaking"),


Yet somehow they're always brown. Go figure. And no goddamned sombreros! Ever!


"hold down the fort" (because "the U.S. the historical connotation refers to guarding against Native American 'intruders' and feeds into the stereotype of 'savages'"),
No fort, you know, ever actually needed held down against Apaches or Commanches or Sioux, not even against Croatans or Mingos or Powhattans. Nope. Never. Bernard Cornwell wrote a novel called The Fort in which the Brits were holding the fort (pardon my English!) against the Americans Unitedstatesians Colonists, including Paul Revere. Yeah, that one. Hardly a man/woman/non-binary is still alive, who remembers that night in '75... Actually none of them.
"no can do" (because it was "[o]riginally a way to mock Chinese people"),


"So long" is forbidden, too. It comes from Malay "Salang," which is the local form of "Salaam," which is cognate with "Shalom," which is Hebrew, thus Zionist. I heard "no can do" lots of times in Vietnam. Sometimes I still say "ching ching" when something is true; I got that in Thailand. And I occasionally even say "same-o same-o (onaji desu)" in the same context younger folk use "same-old same-old." But I'm a polyglot, so my poor old head's swimming with interesting phrasing.


"peanut gallery" (because it "names a section in theaters, usually the cheapest and worst, where many Black people sat during the era of Vaudeville"),


Vaudeville? How about the kiddie gallery on the Howdy Doody Show?


"straight" (because it "implies that anyone LGBT is 'crooked' or not normal"),


Or if you're military, it means that your pants are creased, your bunk made, your gig line straight, and your brass polished. How militaristic.


"food coma" (because it "directly alludes to the stereotype of laziness associated with African-Americans"),


Never heard the term. Sounds like an overdose of carbohydrates, doesn't it?


and "war" or "battle," when used any way other than to describe a literal war or battle (because "they evoke very real tragedy that can be problematic for survivors of war or Veterans").


For instance a War on Language? Thought shapes action. Language shapes thought.
Posted by: Fred || 07/25/2019 00:00 || Comments || Link || E-Mail|| [6508 views] Top|| File under:
Home Front: Politix
Mueller Refused To Deny His Team Leaked Roger Stone's FBI Raid To CNN
[The Federalist] Former Special Counsel Robert Mueller refused to deny that his team leaked details to CNN regarding an FBI raid on former Trump advisor Roger Stone's home.

U.S. Rep. Chris Stewart (R-Utah) asked Mueller directly during the former special counsel's testimony before the House Intelligence Committee whether the office tipped off CNN of the incoming raid on Stone's Florida residence in February.

"Are you aware of anyone on your team having given advanced knowledge of the raid on Roger Stone's home to any person or the press including CNN?" Stewart asked.

"I'm not going to speak to that," Mueller responded.

Mueller's answer comes amid scrutiny over how CNN, which was the only news organization to stake out Stone's home for his arrest, knew that there was going to be a raid on the political consultant's home in Fort Lauderdale.

In April, the FBI refused a records request from The Federalist for emails with CNN on the day of the raid, raising further suspicion that a government official leaked the anticipated raid to the cable news network.

CNN has repeatedly denied that they were given special information in advance of the raid.
Posted by: Besoeker || 07/25/2019 04:18 || Comments || Link || E-Mail|| [6540 views] Top|| File under:
Federal Judge REFUSES to block new Trump restriction on asylum
[AP via Right Scoop] A federal judge says the Trump administration can enforce its new restrictions on asylum for people crossing the U.S.-Mexico border while lawsuits challenging the policy play out.

U.S. District Judge Timothy Kelly in Washington has refused to grant a temporary restraining order. Another hearing on a similar suit is scheduled later Wednesday in California.

Kelly says the immigrant advocacy groups that sued didn't prove that their work would be "irreparably harmed" if the policy went into effect.

The proposal prevents most migrants from seeking asylum in the U.S. if they passed through another country first.


Posted by: Besoeker || 07/25/2019 01:20 || Comments || Link || E-Mail|| [6504 views] Top|| File under:
Puerto Rico Gov. Ricardo Rosselló resigns amid leaked chat scandal
[Washington Examiner] The embattled governor of Puerto Rico Ricardo Rosselló announced he is resigning amid protests calling for him to leave office. Rosselló came under fire after more than 900 pages of chats between the governor and other Puerto Rico officials were leaked, revealing a pattern of incendiary language that took place over several years.

Rosselló's resignation is effective Aug. 2, he announced on a video message just before midnight Wednesday evening.

"My only North Star has been the well-being of my island," Rosselló said in Spanish. "What I wish most is peace and progress for my people."

Celebrations broke out on the streets of San Juan after people heard the announcement. "Ricky, te botamos!" the revelers cheered, which translates to "Ricky, we threw you out!"
Posted by: Besoeker || 07/25/2019 00:38 || Comments || Link || E-Mail|| [6512 views] Top|| File under:
Bernie Sanders campaign hit with unfair labor practices federal complaint
[Bloomberg via American Thinker]
Sen. Bernie Sanders' (I-Vt.) 2020 presidential campaign has been hit with an unfair labor practice complaint alleging illegal employee interrogation and retaliation against staffers.

The July 19 complaint to the National Labor Relations Board, filed by an unnamed individual in Indiana, was posted to the agency's website late July 22. It comes as tense negotiations between the Sanders campaign and the union representing staffers recently boiled over publicly. The Washington Post reported July 23 that unionized organizers for the campaign had won a pay raise and reached a compromise to reduce the hours of some workers.

A copy of the charge has not yet been made public, but the agency's July 22 docket lists five potential violations of the National Labor Relations Act. The charge also alleges that the campaign unlawfully discharged an employee, modified a labor contract, and engaged in illegal discipline.
Posted by: Fred || 07/25/2019 00:00 || Comments || Link || E-Mail|| [6473 views] Top|| File under:
Mueller Says He Is 'Not Familiar' With Fusion GPS, The Firm Behind The Steele Dossier
[DAILYCALLER]




And courtesy of Angaiting Thising6508:

Twitter Reacts To Mueller Claim He's 'Not Familiar' with Fusion GPS

[PJMedia] You'd have to be living under a rock to not know what Fusion GPS is. But, if you're Robert Mueller, who ran a two-year $25 million investigation into Russian collusion, apparently you have no idea.

Rep. Steve Chabot (R-OH): "When you talk about the firm that produced the Steele [dossier], the name of the firm that produced that was Fusion GPS. Is that correct?"

Robert Mueller: "I'm not familiar ... with that"

Chabot: "It's not a trick question. It was Fusion GPS" pic.twitter.com/4WA0lhKc3x
‐ Ryan Saavedra (@RealSaavedra) July 24, 2019

Robert Mueller says he didn't clear 'problematic' Trump in stuttering hearings that fail to deliver knockout punch

[NYDAILYNEWS]
A stone-faced Robert Mueller testified before Congress on Wednesday that President Trump could very well be criminally prosecuted once he's out of office and slammed the president's "problematic" cheerleading of Russian interference in American elections.

In six hours of stilted and at times stuttering testimony before two House committees, the square-jawed former special counsel recounted that his team of investigators unearthed plenty of evidence that the president tried to obstruct his 22-month probe of Russia's pro-Trump meddling in the 2016 election.

"The president was not exculpated," Mueller declared near the start of his testimony before the House Judiciary Committee.

Asked if he had exonerated Trump as the president has repeatedly claimed, Mueller bluntly replied: "No."

Mueller also offered the shocking suggestion that Trump could be indicted for obstruction of justice when he's no longer president. "Yes," he said, adding it would be up to future federal prosecutors to decide.
Posted by: Fred || 07/25/2019 00:00 || Comments || Link || E-Mail|| [6473 views] Top|| File under:
Tulsi Gabbard: Kamala Harris 'not qualified' to be president
[USATODAY] Saying she "lacks the temperament" to be president, Rep. Tulsi Gabbard slammed Democratic presidential primary opponent Sen. Kámala Harris

Former Oakland mayor Willie Brown's former mistress, now a senatrix from California and 2020 Dem presidential hopeful, indistinguishable from the others...
as not qualified to be the nation's next commander in chief.

"Kamala Harris is not qualified to serve as commander in chief and I can say this from a personal perspective as a soldier," Gabbard said during an interview on Fox Sports Radio posted online Tuesday. "She's got no background or experience in foreign policy and she lacks the temperament that is necessary for commander in chief."

Harris experienced a bump in polling following the first 2020 Democratic primary debate after her powerful exchange with frontrunner Joe Foreign Policy Whiz Kid Biden
...When the stock market crashed, Franklin Roosevelt got on the television and didn't just talk about the princes of greed. He said, 'Look, here's what happened.'...
. Harris called out the former vice president for opposing federally mandated busing to integrate schools while he was in Congress.


Posted by: Fred || 07/25/2019 00:00 || Comments || Link || E-Mail|| [6470 views] Top|| File under:
Puerto Rico Legislature to begin impeachment process against Gov. Ricardo Rossell
[NBCNEWS] The Puerto Rican Legislature is ready to initiate an impeachment process against embattled Gov. Ricardo Rosselló.

The news on Wednesday came after three attorneys commissioned by the president of Puerto Rico's House of Representatives, Carlos Méndez Núñez, found five offenses that constitute grounds for impeachment, according to Telemundo and other news outlets.

Rosselló's public affairs secretary, Anthony Maceira, issued a statement reacting to rumors about the governor's possible resignation.

"Rosselló hasn't resigned and is presently in Puerto Rico," the statement read. "We reiterate that any official communication will be shared with the media."

The news follows the island's largest protest in recent history calling for Rosselló's ouster over scandals involving leaked private chats as well as corruption investigations and arrests.


Posted by: Fred || 07/25/2019 00:00 || Comments || Link || E-Mail|| [6488 views] Top|| File under:
Rep. Omar calls audience member's question 'appalling'
[CNN] Rep. Ilhan Omar

...Somali-American Dem representative from Minnesota. She is apparently married to her brother and may be her own grandmaw on her mother's side...
(D-MN) pushed back on an audience member's "appalling" question about female genital mutilation at the Muslim Caucus Education Collective's 2019 Conference.


Ask her how many pubic lips she has left.
Posted by: Fred || 07/25/2019 00:00 || Comments || Link || E-Mail|| [6531 views] Top|| File under:
Home Front: Culture Wars
Forget reading and math - Carranza wants focus on racial privilege, activism
[NYPOST] City kids are struggling with basic math and English ‐ but a new Department of Education curricular initiative focuses instead on racial privilege and activism, The Post has learned.

Pushed by Schools Chancellor Richard Carranza, the "Culturally Responsive-Sustaining Education" program will require schools to "identify and interrupt policies and practices that center historically advantaged social/cultural groups and lead to predictable outcomes of success or failure for historically marginalized students."

"The simplistic narrative that is being peddled is white privilege," said Maud Maron, president of Community Education Council 2.

"What's confounding about this proposal is that it doesn't acknowledge the successes of students doing well in New York City public schools and instead identifies it as problematic white privilege," she added,

Maron, who is running for the City Council in lower Manhattan, added, "They also have to deal with the inconvenient fact that somehow, low-income Asian students are outperforming all other groups in a system they argue historically and currently centers whiteness."

The DOE directive further states that classroom activities should "foster critical consciousness about historical and contemporary forms of bias oppression" and that schools should now "promote student agency to end societal inequities."

In an interview with education news website Chalkbeat earlier this month, outgoing Deputy Chancellor Phil Weinberg said that CR-SE "has been the biggest system-wide change that we're seeing right now."


Posted by: Fred || 07/25/2019 00:00 || Comments || Link || E-Mail|| [6533 views] Top|| File under:
Who's in the News
37
[untagged]
6
Taliban
5
Islamic State
3
Commies
2
al-Shabaab (AQ)
2
Govt of Iran
2
Sublime Porte
2
al-Nusra
1
Govt of Sudan
1
Hamas
1
Arab Spring
1
Lashkar e-Taiba
1
Moslem Colonists
1
Pirates
1
Govt of Iran Proxies
1
Govt of Pakistan
Bookmark
E-Mail Me
The Classics
The O Club
Rantburg Store
The Bloids
The Never-ending Story
Thugburg
Gulf War I
The Way We Were
Bio
Merry-Go-Blog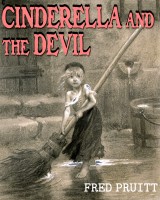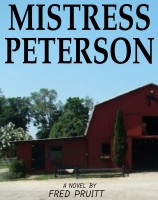 On Sale now!


A multi-volume chronology and reference guide set detailing three years of the Mexican Drug War between 2010 and 2012.

Rantburg.com and borderlandbeat.com correspondent and author Chris Covert presents his first non-fiction work detailing the drug and gang related violence in Mexico.

Chris gives us Mexican press dispatches of drug and gang war violence over three years, presented in a multi volume set intended to chronicle the death, violence and mayhem which has dominated Mexico for six years.
Click here for more information


Meet the Mods
In no particular order...


Steve White
Seafarious
Pappy
lotp
Scooter McGruder
john frum
tu3031
badanov
sherry
ryuge
GolfBravoUSMC
Bright Pebbles
trailing wife
Gloria
Fred
Besoeker
Glenmore
Frank G
3dc
Skidmark
Alaska Paul



Better than the average link...



Rantburg was assembled from recycled algorithms in the United States of America. No trees were destroyed in the production of this weblog. We did hurt some, though. Sorry.
3.234.210.25

Help keep the Burg running! Paypal: