Africa Subsaharan
UN plans to use spy drones over eastern Congo
The Security Council has approved the use of surveillance drones over eastern Congo to monitor roving militias so it can more effectively deploy U.N. peace keepers.


Whose drones? The French ones are busy right now...

A letter released Thursday from the president of the Security Council to Secretary-General Ban Ki-moon said that the council members note the robot spy planes will be used "on a case-by-case basis" and will not set a precedent for the U.N.'s general consideration of "legal, financial and technical implications of the use of unmanned aerial systems."

The letter from Pakistan U.N. Ambassador Masood Khan, who holds the rotating Security Council presidency, was released as a U.N. expert launched a special investigation into drone warfare and targeted killings, which the United States relies on as a front-line weapon in its global war against al-Qaida.
Posted by: tipper || 01/24/2013 16:12 || Comments || Link || E-Mail|| [438 views] Top|| File under:
Arabia
Al-Qaida's No. 2 in Yemen dead, report says
Yemen's official news agency says al-Qaida's No. 2 in Yemen has died of wounds sustained in a drone attack last year in southern Yemen.

Saeed al-Shihri, a Saudi national who fought in Afghanistan and spent six years in the U.S. military prison at Guantanamo Bay, was wounded in a missile attack in the southern city of Saada on Nov. 28, according to SABA news agency.

The agency said that he was in a coma since then. It was not clear when he actually died.

A security official said that the missile has been fired by a U.S. -operated, unmanned drone aircraft. He spoke on condition of anonymity because he was not authorized to speak to the press.
Posted by: tipper || 01/24/2013 16:07 || Comments || Link || E-Mail|| [1192 views] Top|| File under:
Africa Subsaharan
Key Mali rebel group splinters
One of the main Islamist groups in Mali has split, with the breakaway faction saying it is ready for talks to end a two-week-old French- led offensive, amid mounting concerns over rights abuses by government troops.


"Please don't let them kill us!"

The first of the 6,000 troops pledged by African nations to support France's intervention started heading north, moving closer to the areas a triad of al-Qaeda-linked groups seized in April. Cracks emerged in the rebel front, however, when a new faction announced it had broken away from Ansar Dine (Defenders of the Faith).


Perhaps because they understand that even a poorly-trained African army can kick their asses...

The newly formed Islamic Movement for Azawad yesterday said it "rejected all forms of extremism and terrorism and is committed to fighting them," adding that it wants a "peaceful solution" to the Mali crisis.

The use of the Tamasheq term Azawad appeared to further signal a willingness among the group's Tuareg ranks to distance themselves from al-Qaeda in Islamic Maghreb and the Malian insurgency's mainly foreign leadership.
Posted by: tipper || 01/24/2013 15:35 || Comments || Link || E-Mail|| [448 views] Top|| File under:
Economy
Who is Mary Jo White, Obama's choice for top Wall Street cop?
Mary Jo White, the woman President Obama plans to nominate on Thursday to lead the Securities and Exchange Commission, has earned her share of superlatives over a long, storied career.

Here's what you need to know about White, who could become the nation's next top financial cop:
She would be the first prosecutor to head the SEC.
She knows the finance industry well—maybe too well for some.
White played a key role prosecuting Osama bin Laden and other al-Qaida militants in the 1990s.
White investigated President Clinton's last-minute pardons.

Posted by: tipper || 01/24/2013 14:50 || Comments || Link || E-Mail|| [1264 views] Top|| File under:
The Grand Turk
Of sex and Islam
TURKEY'S prime minister, Recep Tayyip Erdogan, believes that one of the keys to prosperity is a young population. He would love to ban abortion and he nags families to have at least three children. His campaign received an unexpected boost from a respected Islamic theologian, who said on a popular television show that sex was a form of worship. "Sex is a part of worship and, indeed, is the same as namaz (Muslim prayers)," Ali Riza Demircan told Haberturk TV. A conservative backlash then forced him to clarify that sex and prayers were not of equal virtue.

To the delight of TV channels, the Islam and sex debate is growing noisier. A young Islamic counsellor, columnist and TV host, Sibel Uresin, has jumped in, saying that "the path to proper namaz goes through proper sexual union." Mrs Uresin (her name means "should reproduce") also believes that polygamy should be legal because "the Koran says so." To prove her sincerity she has "offered" a friend to her husband.
Posted by: tipper || 01/24/2013 14:22 || Comments || Link || E-Mail|| [523 views] Top|| File under:
Home Front: Culture Wars
Top Psychiatrist: Meds Behind School Massacres
h/t Gates of Vienna


NEW YORK -- If lawmakers and authorities are truly concerned about stopping gun violence in schools, they need to take a close look at the prescription of psychotropic drugs for children and young people, says a leading psychiatrist.

Posted by: g(r)omgoru || 01/24/2013 13:58 || Comments || Link || E-Mail|| [683 views] Top|| File under:
Syria-Lebanon-Iran
No mas! (Belmont Club)
A sea change has come over the situation in Syria. "The French foreign minister said on Thursday there was no sign the Syrian crisis was going to be resolved anytime soon, in contrast to his prediction last month that the end was near for President Bashar al-Assad."

...There are signs that the opthalmologist of the Damascus is off the hook. Abderrahim Foukara, the Washington bureau chief for Al Jazeera International claimed in an NPR interview that President's inaugural speech signals that Assad can keep his skin. "I should say that if Bashar al-Assad were listening to the speech that President Obama made on Inauguration Day, he would probably have rejoiced in some parts of it. The president said that as far as he's concerned, the decade of wars is over. And Bashar al-Assad would probably interpret that that the United States is not going to come directly to the rescue of the armed opposition in Syria."

Foukara gave two reasons for the about face. The first was the steadfast support of Russia and Iran for Assad. They were not backing down. The second was the realization stemming from Benghazi debacle. "The other concern is that the United States has for some weeks now been saying that jihadi groups, as it's called them, are operating in Syria, having come from Iraq, affiliates of al-Qaida, and giving weapons to the Syrian opposition may end up in the wrong hands. So they will not do that."
Posted by: g(r)omgoru || 01/24/2013 13:48 || Comments || Link || E-Mail|| [521 views] Top|| File under:
Israel-Palestine-Jordan
When Oslo became a four-letter word
There are many interpretations to the surprising election results in Israel. But one, perhaps overlooked thing, is clear. The Oslo Accords have lost all relevance. Thirty-five political parties participated in the election campaign and not one dared link the Oslo Accords to their political platform. Oslo has become a four-letter word for Israelis. Signed with much fanfare on September 13, 1993 by the late PM Yitzhak Rabin and former PLO Chairman Yasser Arafat, the ill-conceived accords will go down as an historical folly.

Leadership in Israel has not changed in 2013 but the core issues have. Israelis have realized that after 20 years of endless deliberations, senseless withdrawals and delusional Palestinian demands, a viable peace agreement is unattainable in the foreseeable future. And so the national agenda must change.

Netanyahu, Lapid and Bennett can bring that change.

The only party leader that challenged Netanyahu's premiership got less than half his mandates. Before Labor's Yachimovich decided to declare herself as a candidate for prime minister, the polls gave her 23 mandates. But due to that misguided declaration voters gave her party 15 actual mandates on Election Day.
Posted by: tipper || 01/24/2013 13:22 || Comments || Link || E-Mail|| [445 views] Top|| File under:
India-Pakistan
Pakistan admits holding 700 militant suspects without trial
Pakistan has for the first time admitted that it is holding about 700 suspected militants without trial.

Attorney General Irfan Qadir said the prisoners were in internment centres in the tribal belt near the Afghan border. He said a "war-like situation" existed in the area and they would remain in custody while operations continued.

The admission came during a Supreme Court hearing about seven suspects who were freed from jail in 2010 but later seized by intelligence agents.

Analysts say the case of the men - known as the Adiala Seven - is a challenge to the assumption that Pakistan's feared ISI intelligence agency can operate independently of the law. The men appeared in court last year, in very poor health, when the ISI was forced to produce them. Four other suspects detained with them died in custody.

It is unclear how long the hundreds of militant suspects Mr Qadir referred to have been held and he gave no time frame for their release. He added only that the authorities would decide if they could be put on trial.
Posted by: tipper || 01/24/2013 12:54 || Comments || Link || E-Mail|| [432 views] Top|| File under:
Africa North
Britons urged to leave Benghazi over 'imminent threat'
Britain has urged its nationals to leave the Libyan city of Benghazi immediately, saying it has become aware of a "specific and imminent threat to Westerners" there.

An attack on the US mission in the eastern city last September killed four Americans, including the US ambassador.

It was part of a wave of violence targeting foreign diplomats, military and police officers.

"We are now aware of a specific and imminent threat to Westerners in Benghazi, and urge any British nationals who remain there against our advice to leave immediately," the UK's Foreign Office said in a statement.

It declined to give more details about the nature of the threat in the city, which was the cradle of the 2011 revolution that toppled former Libyan leader Muammar Gaddafi.
Posted by: tipper || 01/24/2013 11:47 || Comments || Link || E-Mail|| [449 views] Top|| File under:
Home Front: Politix
Kerry hearing in Senate starts
Sen. John Kerry, President Obama's nominee for secretary of state, told the Senate Foreign Relations Committee on Thursday that if he is confirmed, he will "look forward to continuing to work particularly closely" with members of the panel, which he chaired for the last four years.

Kerry, a longtime senator from Massachusetts, said his approach is informed by his 28-plus years on the committee and in the Senate.

"I'm already excited by the many ways in which we can work together and in which we must work together to advance America's security interests in a complicated and even dangerous world," he said.

Kerry has to be confirmed by the full Senate. Before he spoke, outgoing Secretary of State Hillary Clinton, U.S. Sen. John McCain, R-Arizona, and U.S. Sen. Elizabeth Warren, D-Massachusetts, praised Kerry and called for his confirmation.

Obama nominated Kerry last month.


Posted by: tipper || 01/24/2013 11:42 || Comments || Link || E-Mail|| [1270 views] Top|| File under:
Caucasus/Russia/Central Asia
Putin says regional revolts led to Algeria hostage situation
Russian President Vladimir Putin said on Thursday that revolts in Syria and Libya had unleashed instability in the Middle East and Africa that had exacted a "tragic toll" in last week's militant attack on a gas plant in Algeria.

Putin and other Russian officials have said the United States and its NATO allies have sacrificed stability to their political ambitions in the Middle East and North Africa, often playing into the hands of radical Islamists.

Algerian militant leader Mokhtar Belmokhtar said his forces seized the In Amenas gas plant in the name in retaliation for France's offensive against his allies in neighbouring Mali. At least 38 workers were killed as Algerian troops stormed the remote gas complex.

While Russia backed a U.N. Security Council resolution in December authorising intervention to stop Mali falling to al Qaeda, it has blocked three resolutions on Syria and accused the West of over-stepping the mandate of a U.N. resolution on Libya that its abstention allowed to pass.

"The Syrian conflict has been raging for almost two years now. Upheaval in Libya, accompanied by the uncontrolled spread of weapons, contributed to the deterioration of the situation in Mali," Putin said.


Posted by: tipper || 01/24/2013 11:36 || Comments || Link || E-Mail|| [525 views] Top|| File under:
International-UN-NGOs
UN expert investigates US drone killings
A U.N. expert is launching a special investigation into the drone warfare and targeted killings that the United States uses as front-line weapons in its global war against al-Qaida.

The civilian killings and injuries that result from drone strikes on suspected terrorist cells will be part of the focus of the investigation by British lawyer Ben Emmerson. He is the U.N. special expert on human rights and counter-terrorism, based in the Geneva office of the U.N. Commission on Human Rights.

Emmerson's report will go to the U.N. General Assembly later this year.

His office says countries that use drones have "an international law obligation to establish effective independent and impartial investigations into any drone attack in which it is plausibly alleged that civilian casualties were sustained."

This article starring:
British lawyer Ben Emmerson
Posted by: tipper || 01/24/2013 11:28 || Comments || Link || E-Mail|| [1274 views] Top|| File under:
Science & Technology
$20 trillion shale oil find surrounding Coober Pedy 'can fuel Australia'
The Wests reliance on blackmailing ME oil ticks keeps decreasing.


SOUTH Australia is sitting on oil potentially worth more than $20 trillion, independent reports claim - enough to turn Australia into a self-sufficient fuel producer.

Brisbane company Linc Energy yesterday released two reports, based on drilling and seismic exploration, estimating the amount of oil in the as yet untapped Arckaringa Basin surrounding Coober Pedy ranging from 3.5 billion to 233 billion barrels of oil.

At the higher end, this would be "several times bigger than all of the oil in Australia", Linc managing director Peter Bond said.

This has the potential to turn Australia from an oil importer to an oil exporter.

"If it comes in the way the reports are suggesting, it could well and truly bring Australia back to (oil) self-sufficiency," Mr Bond said.

State Mineral Resources Development Minister Tom Koutsantonis said there were exciting times ahead for SA's resources industry.
Posted by: tipper || 01/24/2013 10:20 || Comments || Link || E-Mail|| [1261 views] Top|| File under:
Home Front: Politix
Feinstein to introduce firearms ban
Sen. Dianne Feinstein's office confirmed that she will be introducing in the Senate Thursday a new version of the so-called assault weapon ban. A spokesman said the full text will be released at a press conference on Thursday.


They do seem to be banging the drum loudly these days. Each day brings us a new gun control idea or proposal. Why, it's almost as if it's all coordinated or something...


The California Democrat intends to expand on the ban that expired in 2004, by including handguns and shotguns, in addition to rifles. She would decrease from two to one the number of cosmetic features on a gun to have it be considered an "assault weapon." This means that if a gun has just one item like a pistol grip or bayonet lug, then it is illegal. Gov. Andrew Cuomo signed into law the same ban in New York last week.

Furthermore, instead of grandfathering in current firearms, she would create a national gun registry for the government to track lawful gun owners.


Big brother is watching you and knows who to go after first.


Magazines would again be limited to 10 rounds.

The Clinton-era bill was not renewed by Congress after the Federal Bureau of Investigation and law enforcement agencies reported that it was ineffective in reducing crime.


And this ban won't be either. But it isn't about safety, it is about control.
Posted by: DarthVader || 01/24/2013 09:26 || Comments || Link || E-Mail|| [580 views] Top|| File under:
Home Front: WoT
US court to sentence David Headley today
Chicago: A court here on Thursday will announce the quantum of punishment for Pakistani-American David Headley, a key plotter in the deadly 2008 Mumbai terror attacks staged by Pakistan based terror group Lashkar-e-Toiba (LeT).

US federal prosecutors have sought 30 to 35 years in prison for Headley, who has pleaded guilty to his role in the 26/11 attacks that killed 160 people.

Headley, 52, son of a Pakistani father and an American mother, had changed his given name of Dawood Gilani to scout targets in Mumbai without arousing suspicion.

Ahead of Headley's sentencing, Gary Shapiro, the acting US Attorney in Chicago, in a memo to the federal district court on Tuesday said that the 30-35 year sentence recommended by the prosecution for Headley was fair.

"While his criminal conduct was deplorable, the uniquely significant cooperation which he provided to the government's efforts to combat terrorism supports the government's recommendations," he said.

Headley could receive up to life in prison.

Prosecutors had agreed not to seek the death penalty for Headley in exchange for his plea after he promised in 2010 to cooperate with US authorities.

US Attorney General Eric Holder noted at the time that he had provided extensive "valuable intelligence about terrorist activities".

Headley was the star witness against his Pakistan-born boyhood friend Tahawwur Rana, who was sentenced last week to 14 years in prison for aiding an abortive LeT plot to attack Danish newspaper Jyllands-Posten for publishing cartoons of Prophet Muhammad.

This article starring:
David Headley
Posted by: tipper || 01/24/2013 02:50 || Comments || Link || E-Mail|| [576 views] Top|| File under:
Britain
Warsi: Fewer than one in four people believe Islam is compatible with British way of life
Fewer than one in four people now believe that following Islam is compatible with a British way of life, Britain's most senior Muslim minister will warn today.

Highlighting unpublished research showing that a majority of the country now believes that Islam is a threat to Western civilisation Baroness Sayeeda Warsi will say that "underlying, unfounded mistrust" of Muslims is in itself fuelling extremism.

And she will cite new figures from the Association of Chief Police Officers showing that between 50 to 60 per cent of all religious hate crimes reported to police in Britain are now perpetrated against Muslims.

I wonder to what degree that is because the police won't receive hate crimes perpetrated against Christians.

"My fear is that seeing one community as the 'other' is a slippery slope that will enable extremists to advance their twisted interests unchecked," she will say.

"I don't have to remind anyone what happens when an unfounded suspicion of one people can escalate into unspeakable horror."

Two years ago Baroness Warsi, who has responsibility in Government for faith and communities, was criticised claiming that Islamophobia in Britain "had passed the dinner table test".
Posted by: tipper || 01/24/2013 02:24 || Comments || Link || E-Mail|| [562 views] Top|| File under:
Africa Subsaharan
'We are not messengers of death in Mali', says French colonel
The French military has distanced itself from a photograph taken during its operations in Mali, after the image of a soldier with his face obscured by a menacing skull bandana went viral.
Oh, noze! Not a bandana!
The French army issued a statement repudiating the use of the bandana, which is sold as an accessory of the violent computer game, Call of Duty. Colonel Thierry Burkhardt, spokesman for the French chiefs of staff, said the image "is not at all representative of the action undertaken in France in Mali at the request of the Malian state".
Ummm? An accessory to a video game? That's the worst they can come up with?
"Far from being messengers of death", Colonel Burkhardt went on, French soldiers were "risking their own lives" to prevent Mali from becoming a terrorist state controlled by militant Islamists.


They're killing only turbans, not everyone in sight. But if one of them wears a skull bandana any professionalism in that is negated. Res ipsa loquitur.


The photograph was taken last weekend near Niono in central Mali as French and Malian forces advanced to regain ground from a loose alliance of Islamist groups which control the immense deserts and semi-deserts of the north of the country. More than 2,300 French soldiers have arrived in Mali since the operation began.
Posted by: tipper || 01/24/2013 02:07 || Comments || Link || E-Mail|| [558 views] Top|| File under:
The Grand Turk
Newest threat to Islam: Lego Star Wars
"Lego has been accused of racism by the Turkish community over a Star Wars toy allegedly depicting a mosque.

"The critics claim that the Jabba's Palace model, part of Lego's Star Wars range, offends Muslims as it resembles the Hagia Sophia mosque in Istanbul -- one of the world's most renowned mosques."


I guess Christians should be offended, too, SINCE IT USED TO BE A FUDGING CHURCH!


Decades ago, George Lucas and his creative team built structures that share engineering similarities with a mosque and a minaret, an act that now apparently constitutes cultural insensitivity. The Islamic group took issue with the "terrorists" who inhabit Jabba the Hutt's palace, interpreting the scoundrels of Tatooine as some sort of cultural dig at the Muslim faith.

The Turkish Cultural Community of Austria might want to take note: Mr. Lucas has taken political pot shots at individuals using his work, but most of them were aimed at former President George W. Bush. The billionaire behind the franchise -- and avid Obama supporter -- is most certainly not subversively attacking Islam through plastic Legos.

To definitively get to the bottom of this controversy, it would be interesting to interview director "Theo" van Gogh. Mr. van Gogh created the documentary "Submission" with Somali activist Ayaan Hirsi Ali. But he's dead -- murdered by Islamic extremists. French intelligence agent Denis Allex would be the next logical choice, but he's also dead -- murdered by Islamic extremists in Algeria.

Murder by religious fanatics is culturally "insensitive." Plastic toys created by Lego are not, and leaders who placate the perpetually aggrieved only make the former more likely in the future.


Posted by: tipper || 01/24/2013 01:57 || Comments || Link || E-Mail|| [750 views] Top|| File under:
Israel-Palestine-Jordan
Jordanians vote as Muslim Brotherhood stays away
Jordanians voted in their first parliamentary election since the Arab uprisings yesterday without the participation of the main Islamist party, which is demanding an end to corruption.

The Muslim Brotherhood says the system is rigged to sideline large towns and cities, where it is strongest, in favour of rural tribal areas where conservative, pro-government political forces are entrenched.

Turnout was 56.5 per cent when polls closed after voting had been extended for an extra hour, officials said. Islamists accused the authorities of trying to inflate a low turnout.

The Brotherhood's absence has reduced the election to a contest between tribal leaders, establishment figures and businessmen, with just a few of the 1,500 candidates running for recognised parties. Allegations of vote-buying are rife.

Jordan, a US-backed monarchy, has seen large protests against corruption that were critical of King Abdullah, but not on the scale of those that toppled rulers in Egypt and Tunisia and led to civil wars in Libya and Syria
Posted by: tipper || 01/24/2013 01:48 || Comments || Link || E-Mail|| [490 views] Top|| File under:
Syria-Lebanon-Iran
U.N., Arab League Pledge 'Total Support' to Syria Envoy
[An Nahar] The U.N. and Arab League


...an organization of Arabic-speaking states with 22 member countries and four observers. The League tries to achieve Arab consensus on issues, which usually leaves them doing nothing but a bit of grimacing and mustache cursing...


chiefs on Wednesday pledged "total support" to beleaguered Syria envoy Lakhdar Brahimi as he struggles to launch political talks to try to end the country's civil war.

Brahimi has been criticized by Hereditary President-for-Life Bashir Pencilneck al-Assad's


Scourge of Qusayr...


government and so far has failed to bring key players Russia and the United States in line behind a transition plan that could end the 22-month-old conflict.

Some diplomats and analysts have speculated that Brahimi, whose six-month mandate comes up for renewal in February, could be considering his future.

Brahimi, U.N. secretary general
the ephemeral Ban Ki-moon


... of whom it can be said to his credit that he is not Kofi Annan...


and his Arab League counterpart Nabil al-Arabi spoke by telephone on Wednesday about the civil war, which the United Nations


...When talk is your weapon it's hard to make yourself heard over the artillery...


says has left more than 60,000 dead.

The three held "an in-depth discussion on the deteriorating crisis in Syria," said U.N. deputy

front man

Eduardo del Buey.

Posted by: Fred || 01/24/2013 00:00 || Comments || Link || E-Mail|| [430 views] Top|| File under: Govt of Syria
Malian army ill-equipped to fight Islamists
No kidding. This article provides a tidy explanation as to the problems the Malians have with their own army.

DIABALY, Mali: Explosions rang out at 3 a.m. last week as the radical Islamists descended on the town of Diabaly, home to a Malian military camp. Residents cowering in their homes believed the Malian soldiers would protect them.

Instead dozens of Malian troops fled in fear, ripping off their uniforms and taking off on foot into the dark.

"We thought for sure the Malian army would hit back," said local resident Gaoussou Kone of the Jan. 14 attack. "We were surprised to learn that our soldiers ran away. There is no African country that is strong enough to fight these people on their own. They are too well-armed."

Returning to the central town Monday, after the Islamist extremists retreated, the Malian soldiers found the entrance to their military camp littered with charred cars and weapons destroyed by the French air strikes. Inside, they found ransacked buildings which the Islamists had pillaged in search of food and weapons. Not even the cafeteria was spared, with pots and lids thrown about.

One thing the Islamists didn't take - the gris-gris, or talismans, that members of the Malian military wore for protection, but the army will need more than charms to effectively fight the rebels.

Security experts have long expressed concern about the weakness of Mali's military and its inability to contribute forcefully in the international intervention against the Islamist extremists, who are well-armed and determined fighters.

When a Tuareg rebellion erupted in northern Mali more than a year ago, Malian soldiers complained that those sent to fight in the harsh desert environment were not given sufficient supplies, including arms and food. The fighting claimed the lives of numerous soldiers. Then, after the military coup in March 2012, the Malian army gave little to no resistance as the Islamists seized the major cities of northern Mali: Timbuktu, Gao and Kidal.

After holding northern Mali for several months, the Islamists went on the offensive again and seized the central Malian town of Diabaly on Jan. 14. But this time the French military was in Mali and began airstrikes later that evening. Residents say the Islamists fled the town later in the week.

The Malian soldiers would not have been able to recapture the city without French help, according to many residents, including Modibo Sawadogo.

"We are happy about the presence of (foreign) soldiers who can reassure us because without them our military wouldn't be able to return," he said.

However, Modibo Traore, a Malian army spokesman, asserted that the military is prepared for the challenge and will be aided by forces coming from Mali's neighbors.

"At each retaken city there will be African units who will be supporting the military in securing the city," he said. "At the same time, other soldiers are advancing to recapture other towns."

Military experts say that the Malian army is a weak partner.

"The Mali army is not up to the task of holding control of the country's cities on its own. It needs the French and the support of a big African force," said David Zounmenou, senior researcher for the Institute for Security Studies in Pretoria, South Africa. "It's extremely risky to rely on the Malian army.

"This African-led support mission - that will certainly be the backbone of the military presence that will take over for France," said Zounmenou. "Even then French air support will be needed."

The Mali army is weak for a number of reasons. After Mali suffered coups in 1968 and 1991, the government wanted to reduce the army's influence and to strengthen democracy, so the defense budget was reduced and its equipment became outdated, said Zounmenou. The Mali army became filled with people who were friends of the regime and seeking jobs, he said.

"The military coup in March 2012 was by mid-ranking officers, led by Capt. Amadou Sanogo, who destroyed the command structure of the army. Many top officers of the army are still in jail," said Zounmenou. "The army is faced with considerable internal problems. It adds up to a situation in which the army is not well-trained or disciplined. It is ill-equipped for the current fight to regain northern Mali from the committed Islamist fighters."

Yet the Malian army now has the responsibility of holding the centers that have been retaken by the French. In Diabaly, after securing the town, the French military took off just as quickly as they arrived, leaving only the Malians late Monday in a column of at least seven armored vehicles along with journalists.

The Malians are again alone - and in charge of Diabaly. Some residents, though, wonder how safe they, in fact, are.

Mohamed Sanogo said: "I still don't understand the ease with which the Islamists were able to take my city."
Posted by: Steve White || 01/24/2013 00:00 || Comments || Link || E-Mail|| [431 views] Top|| File under:
Home Front: Politix
Obama Regime Declares War on Women, Wants To Put Then in Front Lines
Outgoing Defense Secretary Leon E. Panetta plans to announce Thursday a lifting of the ban on female service members in combat roles, a watershed policy change that was informed by women's valor in Iraq and Afghanistan and that removes the remaining barrier to a fully inclusive military, defense officials said.

Panetta made the decision "upon the recommendation of the Joint Chiefs of Staff," a senior defense official said Wednesday, an assertion that stunned female veteran activists who said they assumed that the brass was still uneasy about opening the most physically arduous positions to women. The Army and the Marines, which make up the bulk of the military's ground combat force, will present plans to open most jobs to women by May 15.


Our daughters will not be put into a murderous bloody traumatic situation and we will not allow them to be captured and brutally raped and tortured by hostiles. Draft or no draft, we have and will go to war with anyone to protect our daughters.
Posted by: Dino Shomomp7692 || 01/24/2013 00:00 || Comments || Link || E-Mail|| [819 views] Top|| File under:
Southeast Asia
Thai terrorists kill teacher in front of students
Thai terrorists insurgents gunned down a teacher in front of dozens of children in a school cafeteria on Wednesday, in the latest deadly attack on an education worker.

Cholathee Charoenchol was shot in the head at Tanyong School in Bacho district in Narathiwat province as at least 30 pupils and several teachers watched, according to officials.

Police said two terrorists insurgents parked their motorcycle in front of the school cafeteria and walked into the building, where one of them shot Cholathee with a pistol.

Local police chief Colonel Pakdi Preechachon said, "There were between 30 and 40 students in the cafeteria when he was shot."

He was the 158th school employee killed during a nine-year-old insurgency that has gripped Thailand's far south.

Thousands of schools closed temporarily in December in protest over a lack of security for teachers, who are targeted by the terrorists militants for their collaboration with the Thai state. They reopened after the government promised to increase security.

Army spokesman Colonel Pramote Promin said a lack of cooperation from Muslim villagers is making it hard to protect teachers "no matter how strict security measures are".

He said, "This school is situated in an area where 100 percent of the villagers and all of teachers and students are Muslims."
Posted by: ryuge || 01/24/2013 00:00 || Comments || Link || E-Mail|| [681 views] Top|| File under: Thai Insurgency
Africa North
Al-Qaeda leader's brother condemns Mali operation
[Ynet] The brother of al-Qaeda leader Ayman al-Zawahri on Wednesday sanctioned violence against the West in retaliation for the French-led campaign against

snuffies

in Mali, saying the US and Europe are "making jihadists."

Mohammed al-Zawahri, one of Egypt's most influential jihadi leaders, made his comments in an interview with The

News Agency that Dare Not be Named

in Cairo, in the wake of the bloody four-day hostage crisis in Algeria, in which al-Qaeda-linked

snuffies

seized a gas plant in retaliation for the campaign in Mali.
Posted by: trailing wife || 01/24/2013 00:00 || Comments || Link || E-Mail|| [464 views] Top|| File under: Islamic Jihad
India-Pakistan
Police chief summoned over killing of 'missing persons'
[Dawn] A two-member bench of Beautiful Downtown Peshawar


...capital of Khyber Pakhtunkhwa (formerly known as the North-West Frontier Province), administrative and economic hub for the Federally Administered Tribal Areas of Pakistan. Peshawar is situated near the eastern end of the Khyber Pass, convenient to the Pak-Afghan border. Peshawar has evolved into one of Pakistan's most ethnically and linguistically diverse cities, which means lots of gunfire.


High Court on Tuesday took exception to the killing of two 'missing persons' and summoned Khyber-Pakhtunkhwa


... formerly NWFP, still Terrorism Central...


provincial police officer along with several other officials, directing them to explain as to why they failed to trace out the culprits involved in the incidents.

The bench comprising PHC Chief Justice Dost Mohammad Khan and Justice Irshad Qaiser also put on notice the principal secretary to the prime minister and federal finance secretary, asking them to submit reply and explain as to why a poor woman whose missing son was allegedly killed

in jug

should not be provided with appropriate compensation not less than blood money.

The bench directed the deputy attorney general, Muzamil Khan, and an additional advocate general, Naveed Akhtar, to positively submit their reply before Feb 22, the next date of hearing, failing which the court would be constrained to order attachment of some properties of federal and provincial government to recover amount of blood money to compensate the woman, Hameeda Bibi.

The woman appeared in person and burst into tears in the courtroom. She said that her lone son was the sole bread earner of the family. "For God sake do something. Why they killed my innocent son," she asked the PHC chief justice.

The woman said that her son was a vegetable vendor, who would work during night as a watchman in Nauthia area of Peshawar. She stated that last year he was taken away by the law enforcement agencies and after remaining missing for almost 10 months his body was found on the motorway in the limits of Parang

cop shoppe

of Charsadda district.

She said that the killers had placed his national identity card near his body following which local police informed her to come and collect the body.

The woman, wearing traditional burqa and worn out clothes, informed the court that her son left behind a 10-month-old child and a young widow. She stated that she had also to look after her two orphan nephews and her father. "From where I am going to pay the rent of my house?" she said.

She said that at least somebody should come forward and provide her justice.

The bench ordered that the DIG of motorway police and chief patrolling officer of the concerned portion of the motorway should appear along with the close circuit television footage of the area where the body was dumped. It was further ordered that the SHO of Parang

cop shoppe

, the superintendent of police of Charsadda and PPO should appear in person and explain their positions as to why citizens were killed in such inhuman manner and then buried in a clandestine manner without conducting their autopsy.The bench ordered that the officials should explain why proper investigation was not conducted in the case and why they should not be proceeded against under the Police Rules for not fulfilling their duty.

In another case Advocate Major (retired) Farhatullah Khan, appearing for a petitioner, Gul Sanga, contended that his client's husband Shaukat Ali and her brother-in-law Sardar Ali were taken away by the law enforcement agencies in Aug 2010 on Lundkhwar Road in Mardan district. He said that few weeks ago body of one of the missing brothers Sardar was found in Kohat district.

Meanwhile,


...back at the revival hall, the SWAT team had finally arrived...


the bench gave last warning to the federal government, armed forces, law enforcement and intelligence agencies to shift 'missing persons' to notified internment centres otherwise the court would take up for hearing several issues regarding the legality of stay of armed forces in conflict areas as well as legal status of two regulations authorising setting up of internment centres by the forces.

The bench took exception to the non-appearance of any relevant government functionary in the cases of 'missing persons' and directed that the secretaries of defence and interior divisions; the inspector general of Frontier Corps; the judge advocate general of Pakistain Army; the Khyber-Pakhtunkhwa home secretary and provincial police officer; the sector in-charge of Inter-Services Intelligence (ISI); the commandant of Military Intelligence (MI); and sector in-charge of Intelligence Bureau (IB) should appear in person to answer different queries of the court.

The bench was hearing over 270 habeas corpus petitions related to 'missing persons'. The bench fixed Feb 14 for next hearing after persistent requests made by the DAG and AAG.

Hundreds of relatives of missing persons visited the high court. The courtroom was packed to its capacity and large number of aggrieved persons including

women and kiddies

were also waiting for their turn in the crush hall and lawns of the court.

Posted by: Fred || 01/24/2013 00:00 || Comments || Link || E-Mail|| [467 views] Top|| File under: Govt of Pakistan
Syria-Lebanon-Iran
Lavrov Slams Syrian Opposition 'Obsession' with Toppling Assad
[An Nahar] Russian Foreign Minister Sergei Lavrov on Wednesday lashed out at the Syrian opposition for its "obsession" with toppling Hereditary President-for-Life Bashir Pencilneck al-Assad


Scourge of Qusayr...


which he said was holding up peace efforts in the country.


Don't they see the continued iron-fisted oppression by Assad and his family as the whole problem? Might that account for why they're "obsessed?"


"For now, everything is running up against the opposition's obsession with toppling Bashir al-Assad's regime," Lavrov told

news hound

s at his traditional start-of-year news conference.

"As long as this irreconcilable position remains in place, nothing good can happen. Armed actions will continue and people will die."

He said that the opposition's insistence on ousting Assad was thwarting efforts to find a diplomatic solution backed by the former international peace envoy Kofi Annan

...Ghanaian diplomat who served as the seventh and so far the worst Secretary-General of the UN. Annan and the UN were the co-recipients of the 2001 Nobel Peace Prize for something or other that probably sounded good at the time. In December 2004, reports surfaced that Kofi's son Kojo received payments from the Swiss company Cotecna, which had won a lucrative contract under the UN Oil-for-Food Program. Kofi Annan called for an investigation to look into the allegations, which stirred up the expected cesspool but couldn't seem to come up with enough evidence to indict Kofi himself, or even Kojo...
and his successor Lakhdar Brahimi.

Posted by: Fred || 01/24/2013 00:00 || Comments || Link || E-Mail|| [442 views] Top|| File under: Govt of Syria
India-Pakistan
Doctor, inspector among 12 gunned down in Karachi
[Dawn] Twelve men, including a senior doctor and a CID inspector, were

bumped off

in the city in several acts of

assassination

on Tuesday, police said.

The doctor and the CID inspector were targeted within the jurisdiction of the New Bloody Karachi


...formerly the capital of Pakistain, now merely its most important port and financial center. It is among the largest cities in the world, with a population of 18 million, most of whom hate each other and many of whom are armed and dangerous...




cop shoppe

.

They said that the medical superintendent of the Sindh Government Hospital New

Bloody Karachi

was

rubbed out

in a New

Bloody Karachi

locality on Tuesday evening.

Assailants riding a

cycle of violence

sprayed a Suzuki Pothohar jeep, bearing government registration plate, near Power House Chowrangi within the remit of the New

Bloody Karachi

cop shoppe

, the police said.

"The jeep was being driven by Dr Syed Hasan Alam, 50, the MS of the Sindh Government Hospital, New

Bloody Karachi

," said New

Bloody Karachi

SP Syed Salman Hussian.

"Dr Alam was heading home after attending his private clinic in Sanobar Cottages in North

Bloody Karachi

when he was targeted."

He said that it was apparently a sectarian killing case and the slain doctor was a Shia.

The doctor suffered multiple gunshot wounds in the head and the chest causing his instant death, the police said.

The body was shifted to the Abbasi Shaheed Hospital for medico-legal formalities.

A

front man

for the Majlis Wahdat-e-

Mohammedan

een (MWM) strongly condemned the killing.

He said that Dr Alam's killing was the second sectarian killing incident on Tuesday.

The president of the Pakistain Medical Association, Dr Samrina Hashmi, also condemned the killing.

CID inspector

bumped off



A police inspector, who until recently worked with the CID, was

rubbed out

in a New

Bloody Karachi

locality on Tuesday evening, police said.

They said that assailants riding a

cycle of violence

opened fire on Inspector Alamgir Ahmed, 42, when he was walking towards his car near Masjir Siddiq-e-Akbar.

New

Bloody Karachi

SP Syed Salman Hussain said that the victim had come to see someone at a shop located adjacent to a fuel station. As he was leaving the place and walking to his car, the assailants intercepted him, shot in the head and rode away, he added. He died before he could be taken to hospital.

Until recently, the victim was posted in the CID and a few days back he had been transferred to the

Bloody Karachi

police, the SP added.

Killing in Baldia

An unidentified young man was

rubbed out

in Baldia Town on Tuesday evening.

Police said that

gunnies

targeted the young man when he was going somewhere on a

cycle of violence

near Mohajir Camp in Baldia Town and escaped. The victim suffered fatal gunshot wounds and died on the scene.

The body was shifted to the Abbasi Shaheed Hospital for medico-legal formalities.

Man

rubbed out

in Gulshan

A man nominated in the murder case of a grandson of the late Nawab Akbar Bugti was

bumped off

in Gulshan-e-Iqbal on Tuesday.

Police said that

gunnies

riding a

cycle of violence

opened fire on the driver of a car in a narrow street near Al-Mustafa Hospital in Gulshan-e-Iqbal. He

was struck down in his prime

.

The police shifted the body to the Jinnah Postgraduate Medical Centre for a post-mortem examination. The victim was later identified as Arif Rajar, who was nominated in the FIR of the killing of Taleh Bugti in a dance party in the Defence area in June 2011. He was out on pre-arrest bail, the police said.

Shopkeeper killed in 'sectarian' attack

A man was

rubbed out

at his shop in Lyari


...one of the eighteen constituent towns of the city of Karachi. It is the smallest town by area in the city but also the most densely populated. Lyari has few schools, substandard hospitals, a poor water system, limited infrastructure, and broken roads. It is a stronghold of ruling Pakistan Peoples Party. Ubiquitous gang activity and a thriving narcotics industry make Lyari one of the most disturbed places in Karachi, which is really saying a lot....


on Tuesday night, police said.

They said that

gunnies

came to a mobile phone accessories and top-up shop in Khadda Market within the remit of the Storied Baghdad


...located along the Tigris River, founded in the 8th century, home of the Abbasid Caliphate...


i

cop shoppe

, fired at shopkeeper Habib Ali, 55, and escaped. The victim was taken to the Civil Hospital

Bloody Karachi

where he was pronounced dead.
He's dead, Jim!
The police were not immediately sure about the motive for the killing.

However,


corruption finds a dozen alibis for its evil deeds...


a

front man

for the MWM said that the killing had a sectarian motive as the victim was a Shia.

Youth killed in Gulbahar

A young man was

rubbed out

in Gulbahar on Tuesday.

Police said that assailants riding on a

cycle of violence

came close to a general store within the remit of the Rizvia

cop shoppe

, fired at Shahzad Hussain, 22, who was sitting on the pavement and rode away.

The victim was taken to the Abbasi Shaheed Hospital where he was pronounced dead.
He's dead, Jim!
on arrival.

The police were not sure about the motive for the killing.

Man

rubbed out

in Orangi

A middle-aged man was

rubbed out

in Orangi Town in the early hours of Tuesday.

Police said that Mohammad Jameel, 50, was targeted by armed motorcyclists in the Khairabad area of Orangi Town at about 3am.

The victim was taken to the Abbasi Shaheed Hospital where he died during treatment.

The police said that it was not immediately clear whether the victim was affiliated with any political or religious party.

Killed in Malir

A man was

rubbed out

in a Malir locality in the early hours of Tuesday.

Police said that that incident took place in Khokhrapar where motorcyclist targeted Nadeem Waqar, 45.

He was taken to the Jinnah Postgraduate Medical Centre where he was pronounced dead.
He's dead, Jim!
on arrival.

The police were not sure about the motive for the murder.

Man

rubbed out



A man was

rubbed out

on Hawkesbay Road within the remit of the Mauripur

cop shoppe

in the early hours of Tuesday.

Police shifted the body to the Civil Hospital

Bloody Karachi

, where the victim was identified as Syed Saleem Ahmed. An identity card showing him as a constable of the excise police was found in his possession. He was a resident of Korangi C Area.

However,


corruption finds a dozen alibis for its evil deeds...


a senior officer of the excise and taxation department said that the victim did not belong to the department and the card recovered from him could be fake.

Three found

rubbed out



Bullet-riddled bodies of three unidentified young men were found in Baldia Town and Lyari on Tuesday morning.

Police said that two of the three bodies were found in Baldia Town No 2 within the remit of the SITE-B

cop shoppe

.

The head of one of the victims had been separated from the body and was found across the road, said SITE SP Ali Asif.

The bodies were shifted to the Civil Hospital

Bloody Karachi

for medico-legal formalities. Both bodies sustained multiple gunshot wounds.

Another body of an unidentified man, stuffed in a gunny bag, was found in a garbage dump in Lyari within the remit of the Napier

cop shoppe

early on Tuesday morning.

The victim had been subjected to severe torture and then killed by firing. He appeared to be in his early-thirties.

Three

bumped off

in violent acts

A constable of the excise police, a middle-aged man and a pick-up driver were

rubbed out

in different city areas late on Monday night.

Police said that

gunnies

walked towards Shahid Brohi, who was on a

cycle of violence

and stuck in a traffic jam in front of the Good Luck marriage hall in the Old Golimar area, shot him in the head and escaped. He was a constable in the excise police and posted in the west zone.

In the Defence area, assailants riding a

cycle of violence

opened fire on a car driven by Abdul Wahid Qureshi, 55, within the remit of the Defence

cop shoppe

.

The

maimed

victim drove the car towards the Defence

cop shoppe

where he hit a pushcart. The police shifted him to the JPMC where he died during treatment. He was a resident of DHA Phase II.

In the Liaquatabad area, a pick-up driver, Farhan Akhtar, 25, was

rubbed out

near Erum Bakery late on Monday night.

The victim was a resident of Lasbela, the police said.

Posted by: Fred || 01/24/2013 00:00 || Comments || Link || E-Mail|| [668 views] Top|| File under:
The Grand Turk
Kurds Point Finger at Turkey as Paris Murder Plot Thickens
[An Nahar] Kurdish organizations in

La Belle France

and Iraq on Wednesday claimed that the alleged killer of three female activists

rubbed out

in

Gay Paree

must have been a shadowy double agent working for Turkey.

Omer Guney, 30, was charged with the triple murder on Monday.

French authorities initially described him as an ethnic Kurd who had acted as an occasional driver for the most prominent victim, Sakine Cansiz, a co-founder of the outlawed Kurdistan Workers Party (PKK).

Police sources said Guney himself had told them he had been a member of the PKK for two years, fueling suspicions that the brutal murders had been the result of an internal feud in the organization.

That was denied by the PKK while a Kurdish group in

Gay Paree

said the alleged killer had faked his Kurdish identity to infiltrate the activist community in

Gay Paree

from November 2011 onwards.

"After his arrest, we discovered that he was not Kurdish, as he had pretended, but was in fact a Turk from the Sivas region and the product of a family with links to the Turkish nationalist extreme right," a statement from the Kurdish Information Center in

Gay Paree

said.

Judicial sources indicated that the French authorities continue to regard Guney as being Kurdish, having been born to a Kurdish father and a non-Kurdish mother. He was born in Sarkisla, an ethnically mixed town in the Sivas region.

A PKK leader said there was no way Guney could have been a member of the group, which is considered a terrorist organization by Turkey and its allies and defended as a national liberation movement by its supporters.

"The allegations on the suspect's ties with the PKK do not reflect the truth," Murat Karayilan, who heads the PKK in the absence of its locked away
Drop the rod and step away witcher hands up!
leader Abdullah Ocalan, told the pro-Kurdish Firat news agency at his base in northern Iraq.

"It is not that easy to be a member of the PKK in two years," Karayilan said.

"PKK does not accept members from Europe in this way. The mentioned person is not a member of our movement and he is not known by our side or by our executives in Europe."

The rebel leader said he had no doubt Turkey was involved in the killing and that Ankara was well known for infiltrating agents into the Kurdish movement.

Posted by: Fred || 01/24/2013 00:00 || Comments || Link || E-Mail|| [484 views] Top|| File under:
Iraq
Iraq Suicide Bomb at Shiite Mosque Kills 42
[An Nahar] A

jacket wallah

made his way into a Shiite mosque north of Storied Baghdad


...located along the Tigris River, founded in the 8th century, home of the Abbasid Caliphate...


and went kaboom! in the middle of a packed funeral on Wednesday, killing 42 people and leaving corpses scattered across the floor.

The attack, the deadliest in six months, is likely to heighten tensions as Iraq grapples with a political crisis and more than a month of protests in Sunni-majority areas that have hardened opposition to Shiite Prime Minister Nuri al-Maliki.

No group

grabbed credit

, but Sunni

gun-hung tough guys

often launch attacks in a bid to destabilize the government and push Iraq back towards the sectarian violence that blighted it from 2005 to 2008.

The bomber struck at the Sayid al-Shuhada mosque in Tuz Khurmatu, 175 kilometers (110 miles) north of Storied Baghdad, and targeted the funeral of a relative of a politician who was

rubbed out

a day earlier.

"Corpses are on the ground of the Husseiniyah (Shiite mosque)," said Shallal Abdul, mayor of Tuz Khurmatu. "The suicide bomber managed to enter and blow himself up in the middle of the mourners."

Niyazi Moamer Oghlu, secretary general of the provincial council of Salaheddin, which surrounds Tuz Khurmatu, put the toll from the attack at 42 dead and 75

maimed

.

Among those hurt were officials and tribal leaders, including Ali Hashem Oghlu, the deputy chief of the Iraqi Turkman Front and a provincial councilor in Salaheddin.

The funeral had been for Oghlu's brother-in-law, who killed in Tuz on Tuesday.

Tuz Khurmatu lies in a tract of disputed territory that Kurdistan wants to incorporate into its autonomous three-province region against the wishes of the central government in Storied Baghdad.

The row is regarded by diplomats and officials as the greatest long-term threat to Iraq's stability.

The

corpse count

from Wednesday's blast was the highest from a single attack since a series of bombings north of Storied Baghdad on July 23 killed 42 people.

Also on Wednesday,

gunnies

killed a school principal near the main northern city of

djinn-infested Mosul

and an anti-Qaeda militiaman was

rubbed out

near the predominantly Sunni town of Fallujah.

Wednesday's violence came after a wave of attacks on Tuesday killed 26 people and

maimed

dozens more.

That broke four days of relative calm following a spate of incidents claimed by al-Qaeda's front group that killed at least 88 people on January 15-17, according to an AFP tally.
Posted by: Fred || 01/24/2013 00:00 || Comments || Link || E-Mail|| [675 views] Top|| File under: al-Qaeda in Iraq
Israel-Palestine-Jordan
Jordan Islamists Claim Poll Fraud, Question Turnout
[An Nahar] Jordan's opposition, which boycotted Wednesday's election, shed doubt on the 44-percent turnout announced by the government and alleged vote buying marred the polls.

"The turnout is very weak. The figures announced by the government are not accurate. The accurate turnout was around 16.7 at 3:00 pm (1200 GMT)," the

Moslem Brüderbund

said in a statement.

"There are several violations in the process, including vote buying and fake voter cards. We have information that security agencies have a scheme to increase turnout."

The Independent Election Commission announced a turnout of 44 percent of the registered electorate of 2.3 million, two hours before polling stations were due to close at 1600 GMT.

"Between 1,000 and 1,300 people are voting countrywide every minute," commission

front man

Hussein Bani Hani told

news hound

s. "We are not focusing on the turnout. We are concentrating on the integrity of the election."

The Islamists and the National Reform Front of former premier and intelligence chief Ahmad Obeidat boycotted the polls, arguing that there was no real will to reform.
Jordanians Elect New Parliament With 57% Turnout

New legislature to choose prime minister in reforms meant to prevent Arab Spring uprisings; Brotherhood boycotts ballots


Nb: Jordanian voters must present their identity documents in order to be able to vote, after voting do the purple finger thingy, the barbarians!
Posted by: Fred || 01/24/2013 00:00 || Comments || Link || E-Mail|| [433 views] Top|| File under: Arab Spring
Gaza's Hamas rulers arrest 6 local reporters
GAZA CITY, Gaza Strip: A Palestinian rights group says Gaza's Hamas rulers have detained six journalists suspected of affiliation to a rival group, Fatah.

The Palestinian Center for Human Rights said Wednesday that Hamas security forces seized the men and their equipment over the past two days. The group said the detentions were part of a wider arrest sweep this week of two dozen suspected Fatah loyalists.

The arrests could undermine reconciliation efforts between Hamas and Fatah. While both groups routinely crack down on rivals, it's unusual for six reporters to be picked up in one sweep.

Gaza's Interior Ministry the arrested men were suspected of sabotaging "communal peace."


There's a stretch, sabotaging peace in Gaza...
Posted by: Steve White || 01/24/2013 00:00 || Comments || Link || E-Mail|| [434 views] Top|| File under:
Africa Subsaharan
Attackers Behead Five in Northeast Nigeria
[An Nahar] Attackers beheaded five people after storming into their homes on Wednesday in the Nigerian city of Maiduguri, the base of an insurgency by Islamist

krazed killer

group Boko Haram
... not to be confused with Procol Harum, Harum Scarum, possibly to be confused with Helter Skelter. The Nigerian version of al-Qaeda and the Taliban rolled together and flavored with a smigeon of distinctly Subsaharan ignorance and brutality...
, residents said.

"I saw the five decapitated bodies before they were taken away by soldiers from the (military task force)," one resident told AFP of the attack in the northeastern city.

A military

front man

said in a statement that three people were killed by suspected

gunnies

, but the army often underplays casualty figures and details of attacks amid heavy pressure to show progress in the fight against Boko Haram.

Several residents spoke of the beheadings, saying the attackers arrived at around 3:00 am, first killing a man and his son in one house, then two other residents in a second house, followed by the fifth victim in a third house.

Residents said the fifth victim was a fisheries official in the ministry of agriculture.

There was no immediate claim of responsibility for the attack.

The military said it had "cordoned off the area, tossed in the clink
Youse'll never take me alive coppers!... [BANG!]... Ow!... I quit!
three suspects and recovered one assault rifle with 10 rounds of ammunition."

"Two

gunnies

bit the dust

and a soldier was

maimed

during an exchange of fire," it said. "The suspects are in (military) custody and efforts are on to apprehend the fleeing members of the gang."

Posted by: Fred || 01/24/2013 00:00 || Comments || Link || E-Mail|| [677 views] Top|| File under: Boko Haram
Israel-Palestine-Jordan
Palestinians say may have no choice but to take Israel to ICC
[Ynet] The Paleostinians declared Wednesday that they will have no choice but to complain about Israel to the
International Criminal Court


... where Milosevich died of old age before being convicted ...


if the Jewish state proceeds with plans to build housing on land the Paleostinians want for a future state.


...but refuse to negotiate for in good faith. As it is said, ya snooze, ya loose.
Posted by: trailing wife || 01/24/2013 00:00 || Comments || Link || E-Mail|| [451 views] Top|| File under: Palestinian Authority
Africa Subsaharan
Bokos kill 23 in two Nigeria attacks
[ORLANDOSENTINEL] Gunmen killed 23 people in northern Nigeria in attacks that appeared to target gamblers and people selling 'forbidden' meat that Islamist

bully boyz

disapprove of, officials and locals said on Tuesday.

In the deadliest attack, late on Monday,

gunnies

shot up

a market in the town of Damboa, targeting local hunters who sell bush meat from animals such as monkeys and pigs, which strict

Moslem

s are forbidden to eat, a local official said.

"Gunmen suspected to be members of BH (Islamist sect Boko Haram
... not to be confused with Procol Harum, Harum Scarum, possibly to be confused with Helter Skelter. The Nigerian version of al-Qaeda and the Taliban rolled together and flavored with a smigeon of distinctly Subsaharan ignorance and brutality...
) came to the town market and

rubbed out

13 local hunters on the spot while five others died from their injuries at the hospital," Alhaji Abba Ahmed said. "They came to the market in a Volkswagen Golf car, carried out the operation and left."

In a separate attack in the north's biggest city of Kano, some 500 km (310 miles) west of Damboa, on Tuesday, suspected Boko Haram members riding on
cycle of violences

rubbed out

five people playing an outdoor board game, witnesses and a hospital source who received the bodies said. Two others were

maimed

.

Damboa is in the remote northeast, the sect's heartland near the borders with Niger, Cameroon and Chad.
Posted by: Fred || 01/24/2013 00:00 || Comments || Link || E-Mail|| [662 views] Top|| File under: Boko Haram
India-Pakistan
Pakistani Taliban vow to attack "BJP-backed terror camps in Kashmir"
[Dawn] Pak Taliban have said the UN bodies and the United States should stop the "BJP-sponsored state terrorism


... any action taken by a non-Moslem state that constrains the violent impulses of Moslems or their allies ...


in

Kashmire

," otherwise the TTP has the ability to strike inside Indian-administered

Kashmire

.

Speaking to Dawn.Com on Wednesday, the TTP

front man

Ehsanullah Ehsan said that the Indian Home Minister's statement regarding BJP-backed terrors camps is an open confession that Hindu

gunnies

are being patronized under the state's authority for killing innocent Kashmiri

Moslem

s.

"The US and UN should also order drone strikes and coalition troops invasion, to target these terror camps, which are mentioned by the Indian minister of fanning Hindu terrorism," said Ehsan.

"If the US and the UN could not take care of the state-sponsored-terrorism in

Kashmire

and the BJP/RSS terrorism against

Moslem

s in India, then TTP has the ability to strike and take care of it."

Indian Home Minister Sushil Kumar Shinde had accused the main opposition Bharatiya Janata Party (BJP) and its ideological mentor the Rashtriya Swayamsewak Sangh (RSS) on Sunday of promoting Hindu terrorism, which in turn was responsible for the fatal bombings of the Samjhauta Express among other

Moslem

targets.

To a query, Ehsan declared the present jihad in Indian-administered

Kashmire

as "merely a drama" and talked about a "practical jihad" for freedom of the Kashmiri

Moslem

s.

About launching attacks on the BJB and RSS terror camps, the TTP

front man

said, "Soon everyone will realise how much ability they (TTP) have and how they are going to strike both, Indian state terrorism centers and the Hindu

bully boyz

organizations."

Posted by: Fred || 01/24/2013 00:00 || Comments || Link || E-Mail|| [452 views] Top|| File under: TTP
Israel-Palestine-Jordan
Palestinians Demand Recognition by New Israel Government
[An Nahar] Paleostinian leaders will work toward peace with any Israeli government that recognizes the Paleostinian state, foreign minister Riyad al-Malki said Wednesday.

But Malki told the U.N. Security Council that actions by Israeli Prime Minister Benjamin Netanyahu since U.N. members recognized the Paleostinian state in November have been "the complete antithesis of the two-state solution."

"In the wake of the Israeli elections, Paleostine is willing to work with any Israeli government to be formed provided that it is committed to the General Assembly resolutions giving effect to the state of Paleostine and to the pre-1967 borders," Malki said.

The Paleostinian minister said the deadlocked

grinding of the peace processor

is now at a "crossroads" as he renewed condemnation of Israel's settlement of the occupied territories and its offensive on

Gazoo

in December.

Posted by: Fred || 01/24/2013 00:00 || Comments || Link || E-Mail|| [1235 views] Top|| File under: Palestinian Authority
India-Pakistan
Foreign madressah students worry Punjab police
[Dawn] In the aftermath of 9/11, the number of foreign students studying in the madressahs of Punjab had dropped sharply but about 450 are still on their rolls and causing a bit of worry to the province's police.

A recent field survey of the madressahs by the Special Branch of the provincial police revealed that 289 of them are, technically, staying illegally in the country.

An overwhelming majority of them, 275, were found lodged in the madressahs in Lahore.

Many of the foreign students have been continuing their stay in the residential madressahs without fulfilling legal formalities, the field report said.

It suggested the Punjab government to direct local authorities to ensure the registration of foreigners at district police level to keep a watch on them on regular basis. Those found violating

Pakistain's immigration laws "should be sent back" to their home country.

The report partly blamed the administration of madressahs for not paying attention to the legal status of the foreign students on their rolls.

In the face of West's 'war on terror'- and description of the madressah system as "the breeding ground of Islamic

bad boy

s" -- the former president
Pervez Perv Musharraf


... former dictator of Pakistain, who was less dictatorial and corrupt than any Pak civilian government to date ...


ordered, in 2005, that the foreign madressah students staying in Pakistain illegally must leave the country and the legal ones register themselves with the authorities.

Seven years later, the secret police has counted 444 resident foreign students in the madressahs all over Punjab. Interestingly the highest number, 135, came from Indonesia, the next highest were the 99 students from Thailand.

Other foreign nationalities studying in the Punjab madressahs are Kazakhstan (44), China (30), Philippines (28), Kyrgystan (21), Malaysia (20) and Myanmar (9), according to the survey report.

It suggested the provincial government seek action by the federal ministries of interior and foreign affairs against the 289 foreign students found not holding valid documents.

Posted by: Fred || 01/24/2013 00:00 || Comments || Link || E-Mail|| [436 views] Top|| File under: Govt of Pakistan
Africa North
UN secretary-general says 'dialogue not possible at this time' with Mali's Islamists
[Washington Post] U.N. Secretary-General
the ephemeral Ban Ki-moon


... of whom it can be said to his credit that he is not Kofi Annan...


says "dialogue is not possible at this time" with Mali's Islamic

snuffies

and that the solution to the unrest in the west African country will ultimately depend on political, diplomatic and military means.

The U.N. chief on Tuesday also praised

La Belle France

's military intervention in Mali, saying, "I applaud

La Belle France

for its courageous decision to deploy troops following the troubling move southward by

bad boy

groups."

Ban also called Mali a political challenge. He says, "It was the coup and the collapse of Mali's democracy that opened the way for

bad boy

s."

He says military gains must be matched by efforts to restore full constitutional order and legitimacy in the country.
Posted by: Fred || 01/24/2013 00:00 || Comments || Link || E-Mail|| [543 views] Top|| File under: al-Qaeda in North Africa
China-Japan-Koreas
UN Sanctions N.Korea Over Rocket Launch
The UN Security Council unanimously decided to sanction North Korea over a rocket launch last month that was widely believed to be a cover to test ballistic missile technology.


This will do a lot of good, you wait and see. The Norks won't ever be able to launch a rocket now, nope.

The North Korean space agency has been included on a list of North Korean entities subject to sanctions in a fresh resolution against the reclusive country.

The resolution "condemns the launch and reiterates the Security Council's previous demands that North Korea abandon its nuclear weapons program and not proceed with further launches." It adds the North's Outer Space Technology Committe and other companies and state agencies to a list of bodies that are subject to sanctions.

The resolution renewed a list of technologies and equipment used for nuclear weapons and ballistic missiles that are banned for export to North Korea. The assets of six North Korean agencies will be frozen and restrictions will be imposed on overseas travel for four more officials, Kyodo News reported. Eleven banks, trading companies and other entities are already on the list.
Posted by: Steve White || 01/24/2013 00:00 || Comments || Link || E-Mail|| [566 views] Top|| File under:
India-Pakistan
Body of 'Afghan spy' dumped in South Waziristan: Officials
[Dawn] Militants on Wednesday dumped the mutilated body of a purported Afghan spy accused of collaborating on US drone strikes that killed prominent warlord Mullah Nazir in South
Wazoo this month, officials said.

The body of the man identified as Asmatullah Kharoti was found in Wana, the main town of the South Waziristan tribal district, which borders Afghanistan.

Local officials said he had been

rubbed out

and there were wounds on his neck.

Two notes on the body ordered the remains to be left on the roadside until 10:00 am "so that everyone could see the fate of spies", and the second accusing him of being a spy and being responsible for US drone attacks.

"He is a spy and was giving information to US and Isaf forces in Afghanistan about our activities," a local official quoted the note as saying.

"He is responsible for the killing of five of our senior members, including Mullah Nazir, in drone attacks. He confessed that he installed chips in digital Korans," the note added.

Nazir was killed in a US drone strike on Jan 2. He was the main

bad turban

commander in South Waziristan and was known to be 'pro-Pakistain', focusing his attacks across the border to fight US, NATO


...the North Atlantic Treaty Organization. A cautionary tale of cost-benefit analysis....


and Afghan government troops in Afghanistan, and was accused of sheltering Al Qaeda.

Posted by: Fred || 01/24/2013 00:00 || Comments || Link || E-Mail|| [891 views] Top|| File under: al-Qaeda in Pakistan
Syria-Lebanon-Iran
HRW: Syria Rebels Must Protect Religious Sites
[An Nahar] Rebel groups in Syria appeared to have deliberately destroyed or allowed the looting of minority religious sites in the north in November and December 2012, Human Rights Watch


... dedicated to bitching about human rights violations around the world...


said on Wednesday.

"The destruction of religious sites is furthering sectarian fears and compounding the tragedies of the country, with tens of thousands killed," said Sarah Leah Whitson, Middle East director at the New York-based HRW.

"Syria will lose its rich cultural and religious diversity if

gang

s do not respect places of worship. Leaders on both sides should send a message that those who attack these sites will be held accountable," she said.

In the Idlib village of Zarzour, researchers found evidence of deliberate damage to the local husseiniya, a Shia place of worship, caused by opposition fighters after they took control.

Its windows were broken, prayer stones littered on the floor, walls charred from flames, and what appeared to be the remnants of a burned prayer rug lay on the floor.

Footage posted on Internet site YouTube on December 12 showed rebels celebrating their victory in the town as the husseiniya burns in the background.

A fighter announces the "destruction of the dens of the Shias and the Rafida," a derogatory term used to refer to the minority sect, from which the Alawite religion of
Hereditary President-for-Life Bashir Pencilneck al-Assad


One of the last of the old-fashioned hereditary iron-fisted fascist dictators...


originates.

Residents said that the army had been using the husseiniya as a barracks. While troops withdrew after congregants complained, a sniper remained stationed on the roof and was there when opposition forces arrived.

Posted by: Fred || 01/24/2013 00:00 || Comments || Link || E-Mail|| [450 views] Top|| File under: al-Nusra
Africa North
Mali Islamists much stronger than expected: France
PARIS: French forces in Mali have been taken by surprise by the fighting strength of the Islamist radicals they are attempting to drive out of the centre of the country, it emerged on Sunday. Aides to President Francois Hollande admitted the militants were better equipped, armed and trained than they had expected.


Libyan arms, rebel leaders previously trained by U.S. Special Forces, and a willingness to die for their cause. Not a surprise.

"What has struck us markedly is how modern their equipment is and their ability to use it," one said in a reference to the rebels' hit on a French Gazelle helicopter.

The helicopter was forced to make an emergency landing and its pilot, Lieutenant Damien Boiteux, died of his injuries after being shot with a light arm. The helicopter was brought down during an attack on an Islamist convoy travelling between the towns of Mopti and Sevare in central Mali.

"Initially, they appeared like a rag-tag bunch travelling in their technicals Toyotas with a few weapons," the official added. "But they've shown themselves to be well-equipped, well-armed and well-trained."

The French officials believe the Islamists obtained many of their weapons during last year's unrest, when arms were delivered to rebels fighting to overthrow Libyan dictator Moamer Kadhafi.

"In Libya they picked up modern, sophisticated kit that is a lot more robust and effective than could have been imagined," the source added.

The strength of the Islamists appears to have bolstered France's resolve to limit its intervention to pushing the Islamists back and softening them up for a West African force to re-establish government control over the north of Mali, which has been under the rule of Al-Qaeda-linked groups since April 2012.

"The important word now is 'Africanisation', which means the rapid deployment of an African force. The situation calls for that and it is up to the Africans to restore Mali's integrity," the official said.

For that to happen, the French believe the Islamists will have to be driven out of the principle towns in the north: Kidal, Timbuktu and Gao, which was the target of intensive bombing by French fighter jets on Sunday.
Posted by: Steve White || 01/24/2013 00:00 || Comments || Link || E-Mail|| [796 views] Top|| File under:
Southeast Asia
Muslim group opposes ban on female circumcision
MUI deputy secretary-general Amirsyah Tambunan told reporters at a press conference on Monday that the government should continue to allow female circumcision, calling it a constitutional right.

"Circumcision is a part of the Islamic teachings that were recommended for Muslims, both male and female," Amrisyah said at MUI headquarters as quoted by Antara news agency. "The MUI and Islamic organisations in the country firmly stand against any efforts to ban female circumcision."

Female circumcision performed by licensed doctors, nurses or midwives was legalised by a Health Ministry rule issued in 2010 that defined the practice as "incising the skin that covers the front part of the clitoris, without harming the clitoris".

Last month, the UN approved a non-binding resolution urging its 193 member states to enforce legislation prohibiting female genital mutilation.

According to the World Health Organisation, female genital mutilation can cause urination problems, severe bleeding and complications during childbirth.

In Indonesia the practice ranges from symbolic -- a small tap with a bamboo stick -- to slicing the clitoris off with scissors.

The National Commission on Violence against Women (Komnas Perempuan) has consistently urged that the 2010 ministerial regulation be revoked, claiming it violated women's reproductive rights.
Posted by: Beavis || 01/24/2013 00:00 || Comments || Link || E-Mail|| [559 views] Top|| File under:
Africa North
HRW: Tunisia Draft Charter Lacking on Rights
[An Nahar] Tunisia's draft constitution still lacks full provision for human rights
...not to be confused with individual rights, mind you...
despite making some progress, Human Rights Watch


... dedicated to bitching about human rights violations around the world...


said on Wednesday in a letter to the National Constituent Assembly.

The U.S.-based watchdog said that it wrote urging the interim parliament to "amend those articles of the second draft of the constitution that risk undermining human rights."

Such articles include "a broad formulation of permissible limitations on rights and freedoms, weak guarantees for the independence of the judiciary, immunity for the head of state, and discrimination based on religion," it said.

Tunisia's assembly made the second draft of the new constitution public on December 14, but it is still being negotiated between the Islamist ruling Ennahda party and its allies and the opposition.

HRW said there was "no explicit mention of the international framework of human rights or to 'universal human rights,' in contrast to the previous constitution."

It said this fails to situate rights freedoms "in their universally understood meaning and risks opening the door to divergent interpretations incompatible with universally recognized human rights."

But HRW also cited as positive the fact that the draft drops "the criminalization of all attacks on 'the sacred' and the criminalization of any form of 'normalization' with 'Zionism and the Zionist state'."

It also said the new draft "contains language that better protects equal rights for women."

In its letter, signed by HRW's Middle East and North Africa executive director Sarah Leah Whitson, the watchdog said immunity accorded to the head of state was excessive.

"While immunity laws are commonplace for elected officials while they hold office, they should be worded so as to exclude lifetime immunity from prosecution for grave human rights abuses and international crimes," it said.

It also recommended that a "draft provision that discriminates among citizens by requiring that the President of the Republic be a

Moslem

" be removed as it is a form of discrimination.

On judicial independence, the draft's "ambiguous formulation" could "lead judges and

politician

s to ignore Tunisia's international obligations on the basis that they contradict the new constitution," HRW said.

Posted by: Fred || 01/24/2013 00:00 || Comments || Link || E-Mail|| [466 views] Top|| File under: Arab Spring
India-Pakistan
Two school buses blown up in Swabi; no one injured
[Dawn] Two improvised

bomb

blasts on Tuesday

destroyed

two buses of a private school in Chota Lahor tehsil here.

However,


corruption finds a dozen alibis for its evil deeds...


no damage to human life was reported as the buses had no one on them at the time of the blasts.

Police said two IEDs were planted inside the buses, which were parked by drivers outside Quaid International Model School on Swabi-Jahangira Road after dropping students at the educational institution.

Mazhar Khan, owner and principal of the school, said bombs went off one after another creating panic among students and teachers inside the school. He said at the time of the

kaboom

s, drivers of the two buses were sitting in another bus waiting for the closing time of the school.

The owner said the administration had received threats over the telephone from

gunnies

of Miranshah
... headquarters of al-Qaeda in Pakistain and likely location of Ayman al-Zawahiri. The Haqqani network has established a ministate in centered on the town with courts, tax offices and lots of madrassas...
in North
Wazoo Agency that the school would be targeted by them.

He said it was the fourth time that different branches of the school were targeted by

thug

s.

According to him, the first incident occurred on Sept 13 last year followed by a

kaboom

a month. The school's branch in Panjpir area was targeted on Nov 3 last year.

Chota Lahor city police registered an FIR against unidentified

gunnies

at the complaint of the school's owner.

When contacted, Abdul Rashid, superintendent of police, said police had begun an operation to arrest the culprits.

He said security had been heightened across the district to counter terrorism.

Also in the day, the SP transferred SHO Ayaz from Kalo Khan

cop shoppe

to Chota Lahor

cop shoppe

and SHO Taj Malook from Topi

cop shoppe

to Kalo Khan

cop shoppe

, while ASI Nayaz Gul Khan had been given the additional charge of SHO until further orders.

In Takwari Khula area of Tank, two former peace committee volunteers were found dead on Tuesday.

Police identified the two as Haqi Jan and his friend Din Mohammad.

Mr Haqi's uncle Mirza Ali told police that his nephew left house in Shah Noor Kallay area along with friend Din Mohammad Bittni of Wardaki early in the morning for work and that he was informed by locals at around 10am about their bodies lying by Kari Haider Road near Takwari Khula area.

He said the two had no enmity with anyone.

Posted by: Fred || 01/24/2013 00:00 || Comments || Link || E-Mail|| [710 views] Top|| File under: TTP
Pneumonia claims at least 20 young lives in Upper Dir
[Dawn] Seasonal Pneumonia in remote villages of Upper Dir District has left at least 20 children dead in the last two weeks, prompting emergency teams from the World Health Organisation to be dispatched to the areas to cope with the epidemic.

Local villagers told Dawn.Com that the Thall, Komrat and Lamoti areas of Union Council Kalkot have been the worst hit and scores of children have died in the village and the surrounding hilly cluster.

According to the locals, some families have even lost more than child as a result of the fast-spreading virus.

A resident of Thall told Dawn.Com that announcements had been made on loudspeakers in mosques that all children with symptoms of the disease should be shifted to local hospitals and Basic Health Units.

Another resident Aurangzeb Khan said that scores of children who died because of the 'cold' may have succumbed to pneumonia which went undeted.

According to reports, the most number of deaths have been reported from Thall, Komrat and Lamoti areas.

The local sources also added the actual number of deaths maybe much higher than the reported deaths.

The Executive District Health Officer Upper Dir, Amir Badshah, upon contact said that after reports of pneumonia outbreak, a joint team of health department and WHO had been dispatched to the area.

"There are reported deaths but we can not confirm the number yet, but necessary medicines and the staff has been dispatched to take care of the situation," he stated.

Posted by: Fred || 01/24/2013 00:00 || Comments || Link || E-Mail|| [478 views] Top|| File under: Govt of Pakistan
The Grand Turk
German soldiers attacked in southern Turkey
Seven German soldiers were attacked Tuesday in the southern Turkish province of Hatay by a group of activists who oppose the deployment of Patriot missile system in the country, local newspaper Today's Zaman reported on its website.

The seven German soldiers are in Iskenderun town of Hatay as part of the NATO mission for deploying the missile system on the Turkish-Syrian border.

The soldiers were besieged on their way to a bazaar in the center of Iskenderun by 26 activists from the Turkey Youth Union ( TGB), who tried to throw sacks on their heads, said the report.

The soldiers escaped from the attackers with the help of local people and were not hurt, said the report, adding that they took shelter in a jewelry shop.

After police arrived at the scene, the soldiers were taken to their hotel by security forces.

The group of activists continued their protest and chanted various slogans.

"We will not allow Turkey to be the center for attacks in the Middle East. We will not allow American and NATO soldiers to travel freely in this country," the head of the group said.

"Whether it was German or American soldiers whose heads we put sacks on, it does not matter. All of them are NATO soldiers," he said.

After a brief scuffle with the group, Turkish riot police detained the 15 activists, including TGB leader Ilker Yucel.
Posted by: Elmerert Hupens2660 || 01/24/2013 00:00 || Comments || Link || E-Mail|| [774 views] Top|| File under:
Arabia
US drone strike near Sanaa kills 7 hard boyz
SANAA, Yemen: Yemeni officials say a U.S. drone strike on a car outside the capital of Sanaa has killed at least seven suspected al-Qaida militants.

The officials say the drone attack took place Wednesday near the town of Khwlan, some 35 kilometers (20 miles) southeast of the capital. Military officials and tribal witnesses say the car was destroyed, and burnt bodies could be seen inside the wreckage.

Also, the Interior Ministry raised the death toll from a drone strike on Tuesday from three suspected militants to five.
Posted by: Steve White || 01/24/2013 00:00 || Comments || Link || E-Mail|| [1177 views] Top|| File under:
India-Pakistan
Punjab measles death toll rises to nine
[Dawn] A one-year-old child who had been suffering from measles died in Lahore on Wednesday, taking the

corpse count

in the current outbreak in Punjab to nine, DawnNews reported.

The child passed away in Lahore's Children's Hospital where he had been admitted for treatment.

Official figures say nine deaths due to measles had so far been reported in the province, whereas over 1,400 children were currently suffering from the disease.

Moreover, Punjab Chief Minister Shahbaz Sharif had earlier directed the provincial administration to come up with an emergency plan to ensure vaccination in order to eliminate the disease.

The outbreak of the disease in Punjab comes as Sindh continues to battle the epidemic which has claimed over 200 lives in the southern province.

Posted by: Fred || 01/24/2013 00:00 || Comments || Link || E-Mail|| [544 views] Top|| File under: Govt of Pakistan
--Tech & Moderator Notes
Change of weapons terms
For as long as the Mexican Drug War continues and I can still report on it, I will stop using the term assault rifle to refer to modern rifles such as the M1A, AK-47 and AR-15 rifles.

Not because those weapons are icky, but because the term is incorrect. Technically assault rifles are select fire weapons while the AR-15s and AK47s may or not not be select fire, depending on where the shooters accessed their weapons.

Not that this change will change the current attempt to ban all modern weapons in the US, but it will more correctly define what has been reported.

As time goes on, archival stories in Rantburg and Borderland Beat will be corrected as they can be.

I am very sorry if previous reportage has confused anyone in this forum.


(heh)


Chris Covert writes Mexican Drug War and national political news for Rantburg.com
Posted by: badanov || 01/24/2013 00:00 || Comments || Link || E-Mail|| [1291 views] Top|| File under:
Africa North
First African forces moving to central Mali
PARIS: The first contingent of an African force being deployed in Mali has begun moving towards the centre of the country, where French troops are seeking to help Mali's army push back Islamist fighters, French Foreign Minister Laurent Fabius said on Wednesday.

"A certain number of (African) forces have already started to move towards central towns," Fabius told a parliamentary committee.
Posted by: Steve White || 01/24/2013 00:00 || Comments || Link || E-Mail|| [679 views] Top|| File under:
Witness describes killings by Malian army
This isn't going to be a tidy little war...
DJENNE, Mali: Malian soldiers killed people accused of ties to radical Islamists at a bus stop around the time the French-led military intervention began, a witness told The Associated Press on Wednesday, detailing how the soldiers shot the victims and then threw their bodies into nearby wells.


The people making the accusations crawl out of the woodwork right on schedule. Some of the charges will be true, some made up out of whole cloth, some exaggerated. Next step will be for the Frenchies to be doing the executions, looting, a few rapes here and there, and/or running amok in other ways. I think this is page 10 in the asymmetrical warfare instruction booklet.


The account from the witness, who insisted on anonymity for fear of reprisals, came the same day that a French human rights group accused Malian forces of dozens of "summary executions" and other abuses as they confront Islamic extremists.


How do you say "tut tut" in French?

"They gathered all the people who didn't have national identity cards and the people they suspected of being close to the Islamists to execute them and put them in two different wells near the bus station," he said.
"Mahmoud, I wish that bus to Karachi would hurry up and get here!"
"If it don't get here soon we're toast!"
"Yore peppahs, pliss!"
"We're toast."
[BANG! BANG! BANGETY BANG!
[SPLASH!]
The soldiers later poured gasoline in the wells and set the bodies ablaze, he said.
[KAWOOMPF!]
"My eyebrows!"
The man described seeing at least three people killed in the incident at the Sevare bus stop on Jan. 10, a day before the French launched their military offensive following a surge southward by the Islamists into the town of Konna.
A day before the offensive? When the Malian forces were reported to be clutching each other in delicious fear of the beturbanned invaders?
The military blocked journalists from reaching the town of Sevare on Wednesday, expanding its security cordon all the way to the town of Djenne. Reporters trying to reach the area, including an Associated Press team, were turned away at checkpoints by soldiers, who cited the national state of emergency and concerns for the journalists' safety.
"Hi! I'm Jimmy Olson, from the Daily Planet! Here's my press pass..."
"Back off, you fool! You can't go in there! Somebody will shoot you!"
"[SNIFF!] You're just afraid I'll take pictures of all the dead bodies!"
"Hey, M. le Capitaine! We got another wise guy here!"
"Sacred blue! Another one?"
On Wednesday, the International Federation for Human Rights, or FIDH by its French acronym, called for the creation of an independent commission to look into the crimes and punish those responsible.


How about a commission to investigate all the killings done by the rebels? You know, as long as you're going about establishing commissions and all. Maybe you can get Carla del Ponte to help out with that...

FIDH charged that Malian forces were behind about 33 killings - including of ethnic Tuaregs - since new fighting erupted Jan. 10 along the narrow belt between the government-controlled south and the north, which has been under the control of al-Qaida-linked militants for months.


FIDH, naturally, investigated each case and determined that the deaders were non-combatants.


Malian Army Capt. Modibo Traore said the allegations were "completely false" but declined to comment further.
"How come the lower half of your face isn't as tanned as the upper half?"
"Ummm..."
"And you 'lost' your papers where again?"
"Ummm..."
"And your clothes don't fit right..."
"Ummm..."
"And you got a Pak accent..."
"Ummm..."
"And we gotta guy sez you sawed off his hand."
"Ummm..."
[BANG!]
"Y'know, Captain, that was probably a human rights violation!"
"My heart [burp!] burns bleeds."
Human rights groups have long expressed concerns about retaliatory violence against northern Malians or anyone seen as having ties to the Islamists whose capture of the north has divided the country in two.


"Tut tut. And tut. We can't have unnecessary violence against a swarm of Islamic brutes who tried to steal half the country!"


Asked in an interview Wednesday on France 24 television whether he knew of abuses committed by Malian forces, French Defense Minister Jean-Yves Le Drian said only: "There's a risk."


Ah the French, masters of understatement. I'm surprised Mr. Le Drian didn't just give a Gallic shrug and walk away...

France is "counting on" the top ranks of the Malian army to help avoid any abuses, Le Drian said.

"Yes, my dear allies! We are counting on you! We will be shocked, shocked, I tell you, should these Salafists be put down like mad dogs!"
"Aside from those who let themselves get indoctrinated by terrorists, who we totally condemn ... the Tuaregs are our friends," said Le Drian.


"Why, only last Thermidor they loaned us their lawn mower!"


Human rights groups have expressed concern about the situation in Mali - notably the activities of Malian troops. In a statement, FIDH pointed to "a series of summary executions" perpetrated by Malian forces notably in the towns of Sevare, Mopti, Niono and others along the lines of clashes.


"That's impossible! Page 12 of Malian army regulations specifically forbids such actions!"


In Sevare, at least 11 people were killed at a military camp, near its bus station and its hospital, and "credible information" pointed to about 20 other executions with the bodies "buried hastily, notably in wells," FIDH said.
The Malians are dealing with armed or potentially armed banditti, not with prisoners of war...
Malian troops also killed two ethnic Tuaregs in the Niono region, and "other allegations of summary executions continue to come to us," the group said.


The ethnicity of the deaders is immaterial. What's material is the question of whether they were members of the turban groups?


Dozens of ethnic Tuaregs in Bamako, Mali's capital far to the southwest, have had their homes raided by Malian forces, and at times been subjected to pillage and intimation, the group said.


But not to summary execution. That actually tells me (but what the hell do I know?) that the Malians are looking for the armed and dangerous guys, that they're trying to clean out fifth columnists, and that they're giving the benefit of the doubt. If they weren't, there would be at least a few dead Tuaregs in the capital. You can take it as a given that there were infiltrators and sympathizers. Probably in the next year or so there will be a few executions, assuming they can finger the guys with no visible means of support.


All of the victims are accused of being infiltrators or of having ties to the jihadists, of possessing weapons, or of not being able to produce identity papers or "simply targeted because of their ethnicity," it said.


I just said that.


The Islamist fighters have controlled the vast desert stretches of northern Mali, with the weak government clinging to the south, since a military coup in the capital in March last year unleashed chaos.


And now they're trying to take their country back, since the Frenchies have so kindly come to their assistance. Losing it was a bloody fiasco. Gaining back will be a triumph (of French arms, rather than Malian -- I think the entire Malian army is 7,500 strong) but it'll likely be nearly as bloody.


Egypt's Islamist president has warned that the French-led military intervention in Mali will worsen rather than resolve the conflict.


I've worn a groove in the top of my head, scratching it, as I try and figure why doing nothing and letting an international turban organization take over a country with major acreage in the Sahel and borders with lots of other places the turbans regard as their natural stomping grounds, would be a good thing.


Mohammed Morsi, who is to visit Paris Feb. 1, said the use of force will "make the situation so much worse than before," speaking in Cairo Wednesday.


Guess which side Morsi is on...
Posted by: Steve White || 01/24/2013 00:00 || Comments || Link || E-Mail|| [731 views] Top|| File under:
Home Front: WoT
Emotional Clinton Warns of Dangers of Militancy
[An Nahar] U.S. Secretary of State
Hillary Clinton
... sometimes described as the Smartest Woman in the World and at other times as Mrs. Bill, never as Another Charles Evans Hughes ...
on Wednesday warned of rising militancy in the wake of the Arab Spring, in an emotional and at times heated testimony into the deadly Benghazi attack.

"Benghazi didn't happen in a vacuum," Clinton said at the start of a Senate hearing into the September 11 assault on a U.S. mission in eastern Libya.

"The Arab revolutions have scrambled power dynamics and shattered security forces across the region," she told the Foreign Relations committee called to review the lessons learned from the attack, in which U.S. ambassador Chris Stevens and three other Americans were killed.

The top U.S. diplomat choked back a sob as she described having to call the families with the news that Stevens, and information manager Sean Smith, had been killed, and then watching them come home in flag-draped coffins.

Appearing at her last congressional hearings before she steps down later this month, Clinton reiterated that she took full responsibility for security deficiencies at the mission.

But showing no signs of her long period of ill-health, the top U.S. diplomat angrily defended the U.S. administration of President Barack Obama
In case you missed it, this week, there was a tragedy in Kansas. Ten thousand people died -- an entire town destroyed...
and ambassador Susan Rice against charges they had sought to cover-up the true events surrounding the attack.

"Nothing could be further from the truth," Clinton insisted, stressing that in the days afterwards the administration did not have "a full picture yet."

"With all due respect, the fact is, we had four dead Americans. Was it because of a protest or because of guys out for a walk one night and decided to go kill some Americans?" she said.

"What difference does it make?" she demanded, thumping her fist on the table as Senator Ron Johnson repeatedly asked her why the administration had falsely initially blamed the attack on protests outside the mission.

"It is our job to figure out what happened and do everything we can to prevent it from ever happening again, senator."


It makes no difference what happened as you figure out what happened so that you can prevent it from happening again. My goodness, neither she nor anyone else in Washington parses what she says.

Clinton insisted there was no greater priority than protecting the State Department's 70,000 staff in 275 posts around the world, saying she had already moved to implement the recommendations of an internal review to boost security.
Posted by: Fred || 01/24/2013 00:00 || Comments || Link || E-Mail|| [1044 views] Top|| File under:
Who's in the News
42
[untagged]
4
Govt of Pakistan
2
TTP
2
Arab Spring
2
Boko Haram
2
Govt of Syria
2
Palestinian Authority
1
al-Qaeda in Iraq
1
Thai Insurgency
1
al-Qaeda in North Africa
1
al-Qaeda in Pakistan
1
Islamic Jihad
1
al-Nusra
Bookmark
E-Mail Me
The Classics
The O Club
Rantburg Store
Comments Spam
The Bloids
The Never-ending Story
Thugburg
RSS Links
Gulf War I
The Way We Were
Bio
Sink Trap
Alzheimer's Association
Day by Day
Counterterrorism
Hair Through the Ages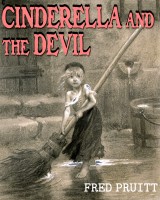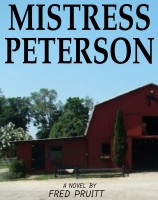 On Sale now!


A multi-volume chronology and reference guide set detailing three years of the Mexican Drug War between 2010 and 2012.

Rantburg.com and borderlandbeat.com correspondent and author Chris Covert presents his first non-fiction work detailing the drug and gang related violence in Mexico.

Chris gives us Mexican press dispatches of drug and gang war violence over three years, presented in a multi volume set intended to chronicle the death, violence and mayhem which has dominated Mexico for six years.
Click here for more information


Meet the Mods
In no particular order...


Steve White
Seafarious
Pappy
lotp
Scooter McGruder
john frum
tu3031
badanov
sherry
ryuge
GolfBravoUSMC
Bright Pebbles
trailing wife
Gloria
Fred
Besoeker
Glenmore
Frank G
3dc
Skidmark
Alaska Paul



Better than the average link...



Rantburg was assembled from recycled algorithms in the United States of America. No trees were destroyed in the production of this weblog. We did hurt some, though. Sorry.
3.231.220.225