Terror Networks
Suggestions for the Arab Gulf
Turkey plans to revive its Ottoman Empire, Iran its Persian hegemony over the Gulf region, and the Muslim Brotherhood and other Islamists announce that they want to fulfill their dream of the revived Caliphate – all in the name of democracy.
Posted by: tipper || 11/18/2012 18:46 || Comments || Link || E-Mail|| [510 views] Top|| File under:
Seperate of Die? - Sarah Maid of Albion
On the 6th of November 2012 the real purpose behind mass immigration into America became starkly clear, when the undocumented citizen did what they are being paid to do and re-elected an otherwise unelectable American president.

Posted by: Besoeker || 11/18/2012 16:28 || Comments || Link || E-Mail|| [449 views] Top|| File under:
Israel-Palestine-Jordan
Israel Smokes Head of Gaza Rocket Launching Ops, Yehia Bia
HT to Gateway Pundit
The Israeli army says it has killed a senior Hamas operative in Gaza who was responsible for the movement's rocket operations.

An army spokesman identified the Palestinian as Yehia Bia, who was killed in one of the northern neighbourhoods of Gaza City that experienced the brunt of Israeli attacks on Sunday.

"We can confirm a direct hit," the army spokesman said by telephone.


"he was like 'oh shit!'"


Deputy Prime Minister Moshe Yaalon said Bia was "the commander of the (Hamas) rocket units" whom the Israeli forces had "intercepted and killed".

The Israeli army said that 544 rockets had struck various parts of Israel since hostilities between the two sides intensified on Wednesday with the killing of the Hamas movement's military leader in Gaza.
Posted by: Frank G || 11/18/2012 12:20 || Comments || Link || E-Mail|| [1522 views] Top|| File under:
Southeast Asia
Motorcycle bomb kills one, wounds 33 in southern Thailand
A motorcycle bomb attack in Yala province killed a woman and wounded 33 other people yesterday morning. The blast, which appeared to target a passing military patrol, occured in front of a store on Siroros Road.

Security forces rushed to the scene, where they found dozens injured and a commercial building on fire. It took emergency workers over an hour to contain the blaze. The wounded were carried out and taken to nearby hospitals.

About twenty meters from the burning building was the wrecked military pickup truck which had been carrying the army patrol. On its hood was a motorcycle with the body of a woman on top of it. Police believe the woman was hit and killed by the truck, which had been thrown across the street by the force of the blast.

The twisted frame of another motorcycle was also found across the street. Police think that is the wreckage of the vehicle used in the attack. It had been learned that the motorcycle was reported stolen two months ago.

Investigators said the bomb went off as the patroling pickup truck was passing by. Five soldiers in the truck were injured, with two in critical condition. 28 civilians were also hurt, and five commercial buildings and several cars were damaged.

Police said a suspect in the bombing was captured by a nearby closed-circuit TV camera, and are reviewing the footage to track the suspect down.

Pornsak Leelakriengsak, who runs an automotive parts shop that was damaged in the explosion, said he wanted the government to compensate him for the damage as quickly as possible. He said, "I was almost killed. As soon as the bomb exploded, I ran out of the house through the back door."

Meanwhile, a defense volunteer was gunned down and another wounded in Pattani province at about 5:45 p.m. yesterday. Investigators said the two were shot by a group of about six men riding in a pickup truck. The pair had been sitting in front of a gas station in Kapho district when the men opened fire at them.
Posted by: ryuge || 11/18/2012 06:00 || Comments || Link || E-Mail|| [623 views] Top|| File under: Thai Insurgency
Home Front: WoT
Petraeus asked socialite to avert anti-Islam stunt
A Florida socialite at the heart of a scandal that brought down the CIA chief was once asked by him to stop a radio talk show host who was threatening to desecrate the holy Quran, US media reported early on Saturday.

That account, which comes from emails sent by socialite Jill Kelley, offers a new glimpse at her relationship with Petraeus and other senior military officials. In March, a Florida radio talk show host named Todd Alan Clem but known as Bubba the Love Sponge said he was going to desecrate a copy of the holy Quran as a stunt, the reports said.

Gen John Allen, commander of US and Nato troops in Afghanistan, and CIA director David Petraeus, both asked Kelley, who lives in Tampa, to try to intervene and stop the radio host by contacting the city's mayor, Bob Buckhorn.

"I have Petraeus and Allen both emailing me about getting this dealt with," Kelley wrote to the mayor, according to NBC News. The generals saw the "Bubba" announcement as a potential threat to the safety of US troops stationed in Islamic countries.

Defacing the holy Quran is forbidden in Islam and in the past plans to burn the holy book by a controversial Christian pastor in Florida sparked deadly protests across the Muslim world. Kelley's emails were released by the mayor.

Paula Broadwell and Jill Kelley, the two women embroiled in the scandal that brought down CIA chief David Petraeus, visited the White House several times since 2009, a US official told AFP late on Friday.

Broadwell, Petraeus' biographer and former mistress, attended meetings on Afghanistan and Pakistan held at the White House compound - at the Eisenhower building next to the presidential residence, said the official on condition of anonymity.

The first meeting was held in June 2009 with a member of the government team charged with handling Afghanistan and Pakistan policy. The second, two years later, was a briefing with around 20 other people, the same source said.
Posted by: tipper || 11/18/2012 03:57 || Comments || Link || E-Mail|| [471 views] Top|| File under:
Home Front: Culture Wars
Urban cocoon
h/t Instapundit


...When looking at maps of the United States showing red for counties where the Republican candidate received more votes and blue for counties where the Democrats won, one can't help but be struck by the predominance of red. Basically, the urban metropolises are Democratic blue and the vast expanse of most of the rest of the country is overwhelmingly red. If presidents were elected by acreage rather than by head count, Republicans would win national elections by landslides.

...One obvious explanation for the overwhelming Democratic majorities in big cities is the Curley effect with the corresponding concentration of Democratic constituencies like
welfare recipients and unions, but there is more to it than that. The Curley effect has turned once-vibrant cities into economic basket cases, but what, then, can explain the perennial dominance of Democrats in such thriving, prosperous cities as Boston, Chicago, and San Francisco? Why do affluent, white-collar, highly educated citizens in these cities tend to be liberal and vote Democratic?

Sociologists could have a field day with this question, but the explanation could be something as simple as the fact that people who live in cities are relatively insulated from how difficult and challenging it can be to produce the food, energy, equipment, devices, etc., that comprise the affluence that urbanites enjoy. In their urban cocoons, city-dwellers take for granted the abundance and availability of the economic goods that they consume. For instance, many well-to-do, educated urbanites see no downside to supporting stricter regulations and higher taxes on energy producers, because to them, energy is something that is always there at the flip of a switch (except during the occasional hurricane, as some New Yorkers recently discovered). Life in the city for affluent Americans creates the illusion that all they have to do is demand something and—presto!—it will be there when they want it.
Posted by: g(r)omgoru || 11/18/2012 02:18 || Comments || Link || E-Mail|| [534 views] Top|| File under:
Africa North
Sinai jihadist group urges Egyptians to fight Israel if army won't
On Wednesday, in response to incessant rocket fire from Palestinian terror groups in Gaza, including Hamas, Israel launched Operation Pillar of Defense. The operation began with the targeted killing of Ahmed Jabari, the leader of the Ezzedine al Qassam Brigades, Hamas's military wing.

Since the killing of Jabari, the Israeli Air Force has carried out hundreds of airstrikes throughout the Gaza Strip targeting rocket launch sites, including Fajr 5 missiles; weapons caches; and Hamas's drone program. Meanwhile, terror groups in the Gaza Strip, including Hamas, Palestinian Islamic Jihad, and the Mujahideen Shura Council in the Environs of Jerusalem, have launched hundreds of rockets and mortars from Gaza into Israel.

As of now, the involvement of Sinai-based Salafi-jihadist groups in the current fighting appears to be limited to nonexistent. However, on Nov. 15, al Salafiyya al Jihadiyya released a statement to jihadist forums, titled "Statement by al-Salafiyya al-Jihadiyya in Sinai Regarding the Unjust Zionist Aggression on Gaza." The statement was obtained and translated by the SITE Intelligence Group.

In the statement, the group says that Israel's latest actions are an attempt "to eliminate the spirit of jihad and resistance of the besieged Palestinian people and to convey a message that their jihad is extremely costly and that surrender is the safest solution for them."


Clever Salafis, to understand so completely.

According to the group, "our steadfast Muslim people in honorable Gaza cannot surrender, and the torch of jihad will not be extinguished; rather, instead, it is strengthened by the blood of its heroes and it grows."


"Let's you and him fight."

Later in the statement the group says that Muslims "cannot stand silent" and that they must support their "brothers" in Gaza. The group then asks the Egyptian people: "How come we leave our brothers to be killed and driven homeless when they are within one stone-throw away from us?"

Al Salafiyya al Jihadiyya then urges "the Egyptian people to rise up to support their brothers in Gaza, each with whatever means and persons they can, and to ask the government to take deterrent measures against the unjust aggression." The group also questions why the Egyptian army is not taking more action to help Palestinians in Gaza. "If you cannot defend your brothers and your people in Gaza, at least let those who can do so and do not watch and fight them. So if you do not fight the Jews, [at least] do not be of help to them," the group says.
Posted by: Au Auric || 11/18/2012 00:45 || Comments || Link || E-Mail|| [708 views] Top|| File under:
Iraq
Iraqi politicians backed into a corner on a Status of Forces Agreement?
Foreign Policy features an interview with Jim Jeffrey, the former US Ambassador to Iraq during Status of Forces negotiations. The interview suffers a mildly buried lede, at least for those previously aware (despite political rhetoric to the contrary) that the Obama administration made an attempt to keep some stabilizing forces in Iraq. Excerpts from the interview are below [emphasis mine]:


Jeffrey didn't necessarily support the larger troop footprint envisioned by military leaders at the time, which reportedly ranged from 8,000 to 16,000 to 24,000 troops, depending on the military official. But he said he firmly believed that troops in Iraq past 2011 were needed and wanted by the Iraqi government.

Jeffrey was a key player on both the Washington and Baghdad sides of the 2011 negotiations that were meant to agree on a follow on force to extend the Bush administration's Status of Forces Agreement (SOFA) after it was set to expire last December. Those negotiations ultimately failed. The White House has said the Iraqis refused to grant immunity for U.S. troops in Iraq after 2011 and submit a new SOFA through their own parliament, two things the United States needed to extend the troops' mission.

Jeffrey said that he and Iraqi Prime Minister Nuri al-Maliki personally discussed the idea of extending the U.S. troop presence in Iraq via an executive agreement, which would not have to go through the Iraqi parliament.

"Maliki said at one point, 'Why don't we just do this as an executive agreement?'"

Jeffrey said. "I didn't think he was serious, and I didn't think he had thought it through."

But ultimately, the Iraqis did insist that a new SOFA had to go through their parliament and they would not budge on the immunities issue, which made an extension of U.S. forces there impossible, Jeffrey said. He said the insistence on immunity was uniform inside the Obama administration.

The ambassador seems to contradict himself, or at least portrays an evolved, contradictory position of the Iraqis on whether they wanted a contentious political debate over any agreement. The spin that "ultimately, the Iraqis did insist that a new SOFA had to go through their parliament" is diluted by his preceding statements and by reporting from Michael Gordon of The New York Times verifying that it was the Obama administration pushing legislative approval. Thus, to the extent the Iraqis took up that position, it seems to have been after US officials made it a necessity.

Jeffrey's revelation that the Iraqis wanted a continued US presence, and that Maliki privately broached the idea of using an executive order to avoid a messy parliamentary fight echoes a point that I made in the Fall edition of InFocus Quarterly:

But recent reporting by The New York Times' Michael Gordon paints a more complicated picture of U.S. incompetence and disengagement. Most notably, the Obama administration's insistence that any Status of Forces Agreement be ratified by Iraq's parliament set the stage for the inevitable failure of any agreement.
Simply put, while a number of Iraqi political leaders may have privately wished for continued American involvement to serve as a buffer and broker between both domestic rivals and neighboring regimes, far fewer were willing to support this position in a public, contentious debate. No one wants to be regarded as an American stooge in the prideful arena of Iraqi politics. Backing parliamentarians into a corner by demanding public ratification doomed a new SOFA to failure.

The Obama administration's reluctance to apply influence, in addition to its apparent abandonment of allies from the Sunni Awakening, are inexplicable, given the value of a politically stable Iraq in a region beset by rising Iranian influence and resurgent Salafist-Jihadist terrorism.
Posted by: Au Auric || 11/18/2012 00:42 || Comments || Link || E-Mail|| [442 views] Top|| File under:
Iraq frees Hezbollah commander who helped mold Shia terror groups
Iraq has freed Musa Ali Daduq, the senior Hezbollah commander who was tasked by Iran's Islamic Revolutionary Guards Corps-Qods Force (IRGC-QF) to mold Shia terror groups into a Hezbollah-like entity. Daqduq was involved in the murder of five US soldiers in 2007. The US government transferred Daqduq to Iraqi custody in December 2011.


Daqduq was freed by Iraqi authorities last night and transferred to Lebanon, his lawyer told Reuters.

"There was no reason for his detention. Last night the decision was made to release him. He is out now and arrived in Beirut two hours ago," Daqduq's lawyer told Reuters. "There are no charges against him in Iraq. His detention was political, not legal."

Daqduq's release from Iraqi custody has been foreshadowed for months. In May, an Iraqi court ordered him to be released from custody, but Daqduq remained in prison while his case was appealed. In June, the US requested that Iraq extradite Daqduq so he could be tried in an American federal court. In August, an Iraqi court blocked his extradition to the US.

When the US transferred Daqduq to Iraqi custody last December, White House National Security Council spokesman Tommy Vietor said that Iraqi officials assured the US they would prosecute Daqduq.

At the time of Daqduq's release from US custody, American officials said that they feared the Iraqi government would be pressured by Iran and Shia political parties to free him outright. The US Department of Justice had planned to prosecute Daqduq in a US court, but Republican Senators opposed the transfer of the terrorist to US soil for prosecution. Some wanted Daqduq to be tried by a military court at Guantanamo Bay, but the Obama administration has refused to allow the transfer of terrorists to the prison and instead has sought to close it.


Posted by: Au Auric || 11/18/2012 00:39 || Comments || Link || E-Mail|| [413 views] Top|| File under:
Africa North
Blasting Israel, Morsi presents Egypt as Arab champion of Palestinians
Egypt's Islamist president delivered his fiercest condemnation yet of Israel's offensive in

Gazoo

on Friday, warning that the blood Israel sheds will be a "curse upon it" and presenting post-revolution Egypt as the new Arab champion for the Paleostinians.


Good luck with that. They've been nothing but a headache for all previous champions, but perhaps it will be different for you.

Mohammed Morsi spoke in a speech at a mosque after weekly Friday prayers, dramatically stepping up his rhetoric against Israel hours after his prime minister visited

Gazoo

in a show of support for its

Hamas, always the voice of sweet reason,

rulers. After Friday prayers, thousands marched in Cairo in support of Paleostinians.

"Egyptians love peace ... but they have always been able to fend off aggressors and protect the land, the nation and the

Moslem

world," he said in his address at a mosque near his home in a Cairo suburb. "We are even more insistent on remaining a protective shield to the Arab and

Moslem

world."

"We say to the aggressor, peace will never be achieved through aggression ... because war does not build stability or peace," Morsi said. "This blood will be a curse on you," he said as the crowd in the mosque chanted, "God is great" and "With our blood and souls, we sacrifice for Paleostine."

"I say to the aggressor to take a lesson from history and stop this farce and bloodshed or else you will face the wrath of the people and their leadership," he said. "Egypt today is different than Egypt yesterday and that the Arabs today are different than the Arabs of yesterday."
Posted by: Au Auric || 11/18/2012 00:00 || Comments || Link || E-Mail|| [1218 views] Top|| File under:
Fighting mars peace moves in Mali
[Daily Nation (Kenya)] New fighting Friday and a crackdown on women for not wearing veils by Islamist

Orcs and similar vermin

in the Malian city of Timbuktu marred peace moves by two of the groups controlling the desert north who said they were ready for peace talks with Bamako.

A Tuareg warlord said his National Movement for the Liberation of Azawad (MNLA) had launched an "offensive" to retake the key north-central region of Gao from beturbanned fascisti.

"Fighting broke out Friday morning near Ansango between fighters of MNLA and the MUJAO (the Al-Qaeda-linked Movement for Oneness and Jihad in West Africa) as part of an offensive aimed at recapturing the Gao region," Moussa Ag Assarid, a high-ranking member of the group in charge of communication, told AFP.

A Burkina security source said the MUJAO attacked some MNLA fighters and "took a lot of prisoners and two vehicles. There were some dead."

MUJAO had seized control of Gao in June following battles that claimed 35 lives, leaving the MNLA with no city base.

The assertion of an "offensive" to take Gao came the same day as a high-ranking MNLA delegation announced along with Islamist rebel group Ansar Dine that they were prepared to go into peace talks with the government in Bamako.

Posted by: Fred || 11/18/2012 00:00 || Comments || Link || E-Mail|| [729 views] Top|| File under: Ansar Dine
Home Front: Politix
Report: Petraeus and Allen Solicited Jill Kelley's Help in Silencing Anti-Koran Shock Jock
H/T Hotair. Rooters article. Here's a brief synopsis of the relevant part:

In March Tampa DJ 'Bubba the Love Sponge' announced he would deep fry a Koran. Petraeus, Allen and Vice Admiral Robert Harward contacted Kelley asking her to help stop Mr Love Sponge.

Kelly emailed Tampa mayor Buckhorn who replied that Tampa's police chief would intimidate talk to the radio station manager. Kelley requested to be kept informed by the mayor since she'd report on this issue to Allen who'd call her from Afghanistan.
Posted by: Elmerert Hupens2660 || 11/18/2012 00:00 || Comments || Link || E-Mail|| [523 views] Top|| File under:
-Obits-
Shiv Sena founder Bal Thackeray pegs out at 86
[Dawn] Bal Keshav Thackeray,


I must apologize, but every time I see that name I think of the English writer. Sorry, please do carry on...

one of India's most polarising politicians and leader of an influential right-wing Hindu nationalist party that has dominated politics in the country's richest city for two decades, has died aged 86.

Thackeray died of cardio-respiratory arrest on Saturday at his home, one of his doctors, Jalil Parker, said. He had been ill for some time and was rumoured to have died earlier this week.

A religious zealot whose grip over Mumbai often resembled that of a mob boss, Thackeray was president and founder of the hardline Shiv Sena


A Hindoo nationalist political movement that presents a resistance using the same nasty tactics to aggressive Islamists and that's a pain in the underwear to other Indian political parties...


(Shiva's Army) party, built around his fiery


...a single two-syllable word carrying connotations of both incoherence and viciousness. A fiery delivery implies an audience of rubes and yokels, preferably forming up into a mob...


rhetoric on religion, immigration and communalism.

A hero of Mumbai's Hindu working class, he was heralded as a staunch defender of regional heritage by his supporters and despised as a hot-headed bigot by others. He devoted his public life to championing the rights of Mumbai's "sons of the soil".

Thackeray, a former political cartoonist, waged a 50-year campaign against immigrants from outside the state. He accused immigrants of taking jobs away from residents of Mumbai, endearing him to large numbers of young working class men.

"Only Marathis have the first right over Mumbai," Thackeray wrote in his party's newspaper last year, referring to natives of Maharashtra state, of which Mumbai is capital. The party newspaper is called Saamna, which means "confrontation" in the Marathi language.

His rise to power in Mumbai, a city of about 20 million people, underscored the strong pull of religion and regionalism in modern India, a constitutionally secular country prone to

festivities

over its many faiths and traditions.

Always seen in oversized tinted sunglasses, even when indoors, with a necklace of beads over orange robes typically worn by religious figures, Thackeray held a strong grip on Mumbai through his army of loyal supporters, whose rallies and protests often turned violent and forced the city to a halt.

"A farce"

Thackeray often referred to Indian

Moslem

s as "anti-nationals" and called for Hindu suicide squads to counter what he saw as a rise in 'Islamic terrorism'. He was also fiercely critical of Pakistain, decrying efforts by New Delhi to reach out to its traditional rival.

"Having peace talks with Pakistain which is behind the blasts in India is a farce," Thackeray alleged in Saamna in July, referring to

kaboom

s in Mumbai in 2008. "Playing cricket with them is treason," he added.

A government inquiry into riots in Mumbai in 1992 and 1993 said "there is no doubt that the Shiv Sena and Shiv Sainiks took the lead in organising attacks on

Moslem

s and their properties under the guidance of several leaders of the Shiv Sena".

Thackeray was never charged in connection with the riots, in which about 600

Moslem

s were killed.

His political influence and huge following saw him courted by big business and some of India's most famous film stars.

Amitabh Bachchan, the biggest name in Bollywood, Mumbai's film industry, fought through crowds outside his house to visit Thackeray this week when the politician's health deteriorated.

Thackeray's views have been condemned by many mainstream politicians, but his party is the fourth-largest in Maharashtra's state legislature, and his face adorns hundreds of billboards across Mumbai.

His death could spark a power struggle in the Shiv Sena, denting its support with its vote base in Maharashtra.

In a video message to party workers last month, a visibly frail and out-of-breath Thackeray said he was exhausted and asked them to "take care" of his son, Uddhav, and grandson, Aditya, who are widely seen as his successors.

Thackeray's estranged nephew, Raj, whose skills as a public speaker have drawn comparison with his uncle, broke away from the Shiv Sena in 2006 to form a rival party, and is seen by many to be gaining influence in the state.

Posted by: Fred || 11/18/2012 00:00 || Comments || Link || E-Mail|| [643 views] Top|| File under:
Caucasus/Russia/Central Asia
Azerbaijan Detains Dozens at Pro-Democracy Rally
[An Nahar] Azerbaijan police broke up an unauthorized pro-democracy protest by opposition activists in the center of Baku on Saturday, detaining dozens of people and beating up several journalists.

Around 100 protesters briefly gathered in the capital Baku's central Fountains Square chanting "Freedom!" and demanding the dissolution of parliament and the resignation of President Ilham Aliyev.

But within 15 minutes, an AFP

news hound

saw police intervene and arrest at least 30 protesters.

At least two journalists were severely beaten up, even though they were wearing vests identifying them as media workers.

"The authorities have again violated the people's constitutional right to the freedom of assembly, but they have failed to silence the voice of the courageous people who nevertheless express their dissent," said Ali Kerimli, leader of the Popular Front opposition party.

Two members of the opposition Musavat party were also tossed in the clink
Book 'im, Mahmoud!
earlier in the morning, the party said in a statement.

The protest was the first action by the embattled opposition in the oil-rich ex-Soviet country since the November 2 adoption of legislative changes that increased penalties for organizing or participating in unsanctioned rallies.

Posted by: Fred || 11/18/2012 00:00 || Comments || Link || E-Mail|| [387 views] Top|| File under: Arab Spring
Israel-Palestine-Jordan
Arab League Chief to Head Delegation to Gaza
[An Nahar] Arab League


...an organization of Arabic-speaking states with 22 member countries and four observers. The League tries to achieve Arab consensus on issues, which usually leaves them doing nothing but a bit of grimacing and mustache cursing...


chief Nabil al-Arabi will head a delegation to

Gazoo

in a show of solidarity after Arab ministers decided on Saturday to review their diplomacy towards Israel and show their support for the Paleostinians.

The delegation will travel to

Gazoo

"to affirm solidarity with the Paleostinians," a League statement said after the foreign ministers' meeting. Arabi told

news hound

s it would head for the enclave either on Sunday or Monday.

The statement said the ministers decided to ask an Arab League task force to review "the usefulness of continuing the Arab commitment in proposing the Arab peace initiative as a strategic choice."

In 2002, Arab states offered Israel diplomatic recognition in return for its withdrawal from all occupied territory and an equitable settlement of the Paleostinian refugee question, a cornerstone of Arab diplomacy ever since.

The statement also called on Arab countries to abide by previous League decisions to stop normalizing ties with Israel. This would not affect the peace treaties Egypt and Jordan signed with Israel, an Arab League diplomat said.
Posted by: Fred || 11/18/2012 00:00 || Comments || Link || E-Mail|| [474 views] Top|| File under: Hamas
India-Pakistan
Fresh ethnic violence kills four in India
[Dawn] Four members of a family sleeping in their makeshift bamboo home were fatally shot in renewed ethnic violence in a riot-hit district in India's remote northeast, police said Saturday.

Two family members survived the attack by armed assailants on Friday night and authorities imposed an indefinite curfew in Kokrajhar district, said Assam state police Inspector-General G.P. Singh.

The area is 300 kilometres west of Gauhati, the state capital.

Singh says army troops have joined thousands of paramilitary troops and

coppers

in patrolling the region to prevent more violence. The attackers fled.

Assam state has been simmering with tension since riots broke out between ethnic Bodos and

Moslem

settlers in late July. The worst of the violence was controlled within two weeks, but it left at least 100 people dead and displaced nearly 400,000 people.

Nearly 100,000 people are still living in state-run relief camps and the rest have returned to their homes, Singh said.

At least 11 people have been killed in the past week in hit-and-run attacks by rival communities in Kokrajhar and two neighboring districts, Singh told The

News Agency that Dare Not be Named

. He declined to identify those killed in the attacks.

Posted by: Fred || 11/18/2012 00:00 || Comments || Link || E-Mail|| [509 views] Top|| File under:
Bangladesh
Myanmar to look at Rohingya rights
[Bangla Daily Star] Myanmar's president has pledged to consider new rights for the stateless Rohingya minority ahead of a landmark visit by President Barack Obama
They get bitter, they cling to guns or religion or antipathy to people who aren't like them...
, but stopped short of a full commitment that citizenship and other new freedoms would be granted.

In a letter sent to the United Nations


...where theory meets practice and practice loses...


on Friday, President Thein Sein made conciliatory remarks that condemned the "senseless violence" in western Rakhine state between Rakhine Buddhists and

Mohammedan

Rohingya.

Almost 200 people have died and more than 1,00,000 have been displaced since June in fighting between the two communities, reports Associated press.

The persecution of Rohingyas also affects Bangladesh. Whenever communal violence breaks out in Myanmar, the minorities intrude into Bangladesh through Teknaf bordering area.

Bangladesh accommodates around 29,000 registered Rohingya refugees, although different estimates suggest the number of the Myanmarese minorities unofficially living in and around Cox's Bazar ranges between 2.5 and 5 lakh.

Posted by: Fred || 11/18/2012 00:00 || Comments || Link || E-Mail|| [409 views] Top|| File under:
-Short Attention Span Theater-
Lindsay Lohan Panned for Taylor-Burton TV Flick
[An Nahar] Lindsay Lohan has earned decidedly mixed reviews for her latest role -- her bid to turn a page on legal troubles -- with one critic calling her turn as Elizabeth Taylor "spectacularly bad."

The respected Hollywood Reporter pulled no punches in its review of TV movie "Liz and Dick," about the film legend's stormy relationship with actor Richard Burton, Lohan's first project since a string of court appearances.

"Both an awful mess and an instant classic of unintentional hilarity," it said in summarizing a 1,200-word hatchet job by its critic, who opined: "Lohan is woeful as Taylor from start to finish."

"It should come as no great surprise that ("Liz & Dick") movie starring Lindsay Lohan is spectacularly bad. After all, it's Lohan, more memorable in the tabloids than she ever was as an actress," he added.

"But whatever you do don't miss 'Liz & Dick.' Drinking games were made for movies like this. The best part is that it gets worse as it goes on, so in the right company with the right beverages, (it) could be unbearably hilarious."

Posted by: Fred || 11/18/2012 00:00 || Comments || Link || E-Mail|| [597 views] Top|| File under:
Syria-Lebanon-Iran
Syrian Rebels to Move Quickly on Alternative Government
[An Nahar] Syria's new opposition coalition signaled Saturday that it intends to move quickly to establish a broad-based alternative government to the regime of Hereditary President-for-Life Bashir Pencilneck al-Assad.


Light of the Alawites...


After talks with French President Francois Hollande


...the Socialist president of La Belle France, and a fine job he's doing of it...


, coalition leader Ahmed Moaz al-Khatib assured the international community that the transitional government will be composed of technocrats rather than politicians, and include representatives of all the war-torn country's ethnic and religious groups.

But Khatib appeared to have made little progress on his call for the West to arm the rebels with Hollande indicating that the major powers remain cautious about such a step.

"There is no problem. The coalition exists and we will launch a call for candidates to form a government of technocrats that will work until the regime falls," Khatib told

news hound

s after the talks in

Gay Paree

.



La Belle France

, which on Tuesday became the first Western state to recognize the coalition as the sole representative of the Syrian people, is pushing for the rebels to be given greater support, including some arms.

"I can't hide the importance of this question," Hollande said, while acknowledging that

La Belle France

could not act without agreement from its partners in the European Union


...the successor to the Holy Roman Empire, only without the Hapsburgs and the nifty uniforms and the dancing...


, which currently has a strict embargo on arms deliveries to Syria.

"The (rebel) Syrians need military means but the international community also has to exercise control," he said.

Hollande also said that

La Belle France

would increase its recognition of the National Coalition by allowing them to appoint an ambassador in

Gay Paree

.

Monzir Makhous, an academic, is to fill the post, although it was unclear if this would happen before the transitional government is formed.

EU foreign ministers are set to discuss the arms embargo at talks in Brussels on Monday.

La Belle France

's Laurent Fabius said Thursday he would raise the idea of modifying the current EU embargo to exclude defensive weapons for the rebels to help them protect areas they hold from bombardment by forces loyal to Assad.

"The protection of liberated zones can only be done in the framework of the international community," Hollande said.

"Once an alternative government has been formed it can itself legitimately call for protection and support."

Hollande noted that Khatib, a Sunni imam, had assured him that the future government would include Christians and Alawites, the minority group to which Assad belongs.



La Belle France

, Turkey and the Gulf states have so far granted official recognition to the new Syrian grouping, and British Foreign Secretary William Hague, who met Khatib in London on Friday, said

Britannia

was considering following suit.

EU member states Germany, Spain,

Italia

and Poland have also welcomed the formation of the National Coalition, but have stopped short of recognizing it as the sole representative of the Syrian people.

Posted by: Fred || 11/18/2012 00:00 || Comments || Link || E-Mail|| [635 views] Top|| File under: Arab Spring
India-Pakistan
Army man shot dead in Garden
[Dawn] Pakistain Army soldier was

bumped off

and two others were

maimed

when some unidentified

gunnies

opened fire on them at a roadside restaurant near the Fountain intersection within the remit of the Garden

cop shoppe

on Friday, police said.

They added that 26-year-old Abdul Qayyum Baloch, 19-year-old Shahzaib Baloch and 20-year-old Mohammad Asif Baloch came under the gun attack. They were taken to the Civil Hospital Bloody Karachi


...formerly the capital of Pakistain, now merely its most important port and financial center. It may be the largest city in the world, with a population of 18 million, most of whom hate each other and many of whom are armed and dangerous...


where Abdul Qayyum died during treatment.

The victim's brother, Aziz Murad Baloch, told the police that Qayyum was a soldier in Pakistain Army and posted in Sibi in Balochistan



...the Pak province bordering Kandahar and Uruzgun provinces in Afghanistan and Sistan Baluchistan in Iran. Its native Baloch propulation is being displaced by Pashtuns and Punjabis and they aren't happy about it...


He was a resident of a suburban area near Quetta and was on a visit to

Bloody Karachi

to meet his relatives living in an Old Golimar area.

The victim arrived in the city on Friday morning and went to Garden West to meet his relatives.

He was sitting with some friends at the restaurant where the incident took place, the police added.

Posted by: Fred || 11/18/2012 00:00 || Comments || Link || E-Mail|| [617 views] Top|| File under:
Syria-Lebanon-Iran
Berri Contacts Meshaal, May Call Parliament to Session 'to Take Stand of Solidarity with Gaza'
[An Nahar] Speaker Nabih Knobby Berri


Speaker of the Lebanese parliament, a member of AMAL, a not very subtle Hizbullah sock puppet...


contacted during the past two days

Hamas, always the voice of sweet reason,

leader Khaled Meshaal to condemn the Israeli assault against the

Gazoo

Strip, revealed An Nahar daily on Saturday.

It added that the speaker may call parliament to session, should the Israeli aggression continue, "in order to take a stand of solidarity with the Paleostinian people."

His circles told the daily that this step stems from

Leb

's position and "its closeness to the Paleostinian developments."

"This step is not aimed at cornering the March 14 camp that has taken the decision to boycott Prime Minister
Najib Miqati's government," they explained.

An Nahar reported however that should Berri go through with his plan, the March 14-led opposition may indeed feel cornered "seeing as it has not yet taken a decision on whether it will take part in the parliament session, scheduled for November 27, on the occasion of Armenian President Serzh Sarkisian's visit to

Leb

."

Posted by: Fred || 11/18/2012 00:00 || Comments || Link || E-Mail|| [1250 views] Top|| File under: Hezbollah
Africa Horn
U.N. Council Urges Sudan, S. Sudan to End Bickering over Abyei
[An Nahar] The U.N. Security Council on Friday called on Sudan and South Sudan to step up efforts to end their wrangling over a disputed territory wracked by protests this week.

A council resolution renewing the mandate of a U.N. peacekeeping force in Abyei demanded that the rival neighbors "urgently" agree nominations for a government for the territory and set up a police force.

Abyei is one of the key territorial disputes left after Sudan and South Sudan split acrimoniously in July 2011.

Most of the local population are ethnic Dinka but nomadic Arab Misseriya maintain a strong presence. U.N. troops this week shot and killed a worker for the U.N. mission who had joined a tribal dispute, residents said.

Sudan overran Abyei last year and tens of thousands of people fled into South Sudan. It has since withdrawn most of its forces, but the Security Council resolution again demanded that Sudan pull its specialized police protecting oil facilities out of Abyei.

Posted by: Fred || 11/18/2012 00:00 || Comments || Link || E-Mail|| [402 views] Top|| File under: Govt of Sudan
-Short Attention Span Theater-
In memoriam...
The danger of teaching kids the scientific method is that it can be applied to absolutely anything...
Posted by: Fred || 11/18/2012 00:00 || Comments || Link || E-Mail|| [387 views] Top|| File under:
Arabia
Saleh to launch news agency
[Yemen Post] The former president Ali Abdullsh Saleh is to launch a specialized news agency in an attempt to have "a media empire" after he was forced to step down, Yemeni military sources affirmed. The sources said that Nabil Al-Sofi, a former member of the Islamic party will chair the agency.The Yemeni law does not allow to create private news agency, TV channels or radios, but the current interim government has turned a blind eye to a number of TV channels and radios that were created after the outbreak of 2011 uprising. Saleh and his family has a number of TV channels, a radio and newspapers. A Yemeni journalist, Mustafa al-Sabri, has said that Saleh seeks to have a media outlets in order to maintain influence and attack his political foes through them.

Meanwhile,


...back at the comedy club, Boogie was cracking himself up, but nobody else seemed to be getting the non-stop jokes...


media sources said that Italia accepted to receive Saleh to receive treatment after the intervention of President Abdu Rabu Mansour Saleh.

The sources said that Saleh still refuses to abandon politics as his opponents demand.

Opponents of Saleh stressed that Saleh must give up politics, pointing out that he was granted the immunity in return for giving up politics.

Naif Al-Qanis, a

big shot

of the Joints Meeting Parties, said the states that adopted the GCC-drawn power transfer deal verbally pledged to force Saleh to give up politics, indicating that the JMP was surprised as they have not fulfill their promises.

The JMP is frequently charge Saleh with intervention in tasks of the interim government and seeking to disrupt its performances.


Posted by: Fred || 11/18/2012 00:00 || Comments || Link || E-Mail|| [396 views] Top|| File under: Arab Spring
India-Pakistan
Parents refusing polio vaccination to face jail
[Dawn] The political administration of

Khyber Agency

on Friday warned parents that they would be sent to the lock-up if they refused to administer oral polio


...Poliomyelitis is a disease caused by infection with the poliovirus. Between 1840 and the 1950s, polio was a worldwide epidemic. Since the development of polio vaccines the disease has been largely wiped out in the civilized world. However, since the vaccine is known to make Moslem pee-pees shrink and renders females sterile, bookish, and unsubmissive it is not widely used by the turban and automatic weapons set...


vaccine to their children under the age of five years.

The warning was issued during a meeting of the local administration and health department officials with the elders and

holy man

s of Landi Kotal.

The meeting was told that the political administration was concerned about high incidence of polio in Khyber Agency and wanted to effectively check it.

Political tehsildar Arshad Afridi said stern action would be taken against the people declining immunisation of their children and if necessary, they would be put behind bars.

He urged religious scholars and prayer leaders to educate the people on importance of vaccination against polio during Friday sermons and day-to-day interactions with the public.

Speaking on the occasion, World Health Organisation representative in Fata Dr Wazir Akbar said

holy man

s could play a very effective role in eradication of polio from Fata as they were heard and believed by the people of tribal areas.

"Religious scholars could be a great help in convincing the people opposed to vaccination of their children in Khyber Agency," he said.

He said Khyber Agency topped the list of polio-affected Fata areas with 12 of the 20 cases of the crippling cases reported this year.
Posted by: Fred || 11/18/2012 00:00 || Comments || Link || E-Mail|| [411 views] Top|| File under: Govt of Pakistan
Bangladesh
2 BCL men detained for beating up cop
[Bangla Daily Star] Two activists of Bangladesh Chhatra League
... the student wing of the Bangla Awami League ...
beat up a police constable at the city's Baya police outpost yesterday evening for making them pull over their

cycle of violence

for checking.

Police incarcerated
Youse'll never take me alive coppers!... [BANG!]... Ow!... I quit!
Russell and Samrat, members of the convening committee of Poba upazila unit BCL, in this connection.

Shamsul Arefin, officer-in-charge of Shah Makhdum Police Station, said constable Sunil of Baya police outpost signalled the two BCL men to stop at Baya Bazar. It enraged two, and a scuffle broke out.

Later on, Russell and Samrat went to the outpost, called Sunil outside and beat him up.

Other

coppers

rescued Sunil and incarcerated
Youse'll never take me alive coppers!... [BANG!]... Ow!... I quit!
the two BCL men.

Posted by: Fred || 11/18/2012 00:00 || Comments || Link || E-Mail|| [400 views] Top|| File under:
Africa Horn
Muslim Brotherhood mobilizes protests against Israel in Cairo
Thousands of Egyptians

erupted into the streets

Friday protesting Israeli attacks on the

Gazoo

Strip, waving Paleostinian flags across the Egyptian capital and demanding the Egyptian government cut ties with Israel.

"We're here today to say to Israel: Go to Hell," said Mustafa Kamel from a Cairo neighborhood called Imbaba at a demonstration outside Al-Azhar Mosque that was planned by the

Moslem Brüderbund

. "

Moslem

s are strong. In Egypt, we refuse Israel and the politics of America."

Demonstrations also took place in Tahrir Square following days of intense escalation in violence between Israel and the

Gazoo

Strip, posing challenges for Egypt's new government and its president, Mohamed Morsi.

"The

Moslem Brüderbund

has made it clear they want to use this as an excuse to sever ties," said Eric Trager of the pro-Israeli Washington Institute for Near East Policy.

Morsi,who formerly headed the Brotherhood's political wing but no longer officially belongs to the party, is caught between his ideology and affiliation with the group and the Egyptian officials he's entrusted to manage Egypt-Israel relations, Trager said.

The matter of ties between the two nations is a "sensitive issue" for Morsi, said Mohamed El Mekkawi, a member of the foreign relations committee for the Brotherhood's Freedom and Justice Party. The Egyptian president has tried to create a new strategy for relations based on the pillar of benefits between Egypt and Israel, but Israeli attacks on

Gazoo

have "complicated the situation,"he said.
Posted by: Au Auric || 11/18/2012 00:00 || Comments || Link || E-Mail|| [1167 views] Top|| File under:
Caribbean-Latin America
4 bad guys die in Zacatecas state

For a map, click here. For a map of Zacatecas state, click here

By Chris Covert
Rantburg.com

A total of four armed suspects were killed in an armed encounter in Zacatecas state Friday afternoon, according on Mexican news accounts.

A news item posted on the website of NTR Zacatecas news daily said that an army patrol from the Mexican 53rd Infantry Battalion, 11th Military Zone was on patrol between General Joaquin Amaro and Tabasco municipalities on Mexico Federal Highway 54 when the gunfight took place.

According to the article armed suspects attempted to spring an ambush on the road patrol, when army counterfire ended the encounter. Presumably more than the four dead had participated in the battle, as no detentions were reported.

Soldiers seized seven rifles, one grenade launcher, an undisclosed quantity of ammunition and two vehicles following the conclusion of the gunfight.

The NTR Zacatecas report also mentioned a news release by the Mexican Secretaria de Defensa Nacional (SEDENA) saying the army had plans to reinforce operations in the northern municipalities of the state, especially around those areas that border Durango state to the northwest and Coahuila state to the north.

SEDENA is the controlling agency for the Mexican Army.

The announcement appears to run counter to an announcement earlier last month that Seguro Laguna, the massive security operation concentrated in the La Laguna area in eastern Coahuila and western Durango state, would end November 30th, the day before the inauguration of president-elect Enrique Pena Nieto.

El Universal news daily in a dispatch posted on its website late Friday night, however, said that the new redeployments are intended to protect Mexican families during holiday travel, which means the new deployments are likely temporary. The road between Fresnillo municipality in Zacatecas and Durango city in Durango, Mexico Federal Highway 45, is one of the most dangerous to travel because of instances of highway robbery in the past.

Seguro Laguna began a year ago as an effort of federal and state security forces to create a severe choke point at a major intersection of federal highways used by organized crime to bring product and shooters to the northern border areas of Mexico, especially in Tamaulipas state.

The latest information is that SEDENA maintains at least three rifle battalions in Zacatecas state. Several rifle company sized bases were opened in 2012.

Chris Covert writes Mexican Drug War and national political news for Rantburg.com
Posted by: badanov || 11/18/2012 00:00 || Comments || Link || E-Mail|| [608 views] Top|| File under:
India-Pakistan
Two bombs defused in Peshawar
[Dawn] Police foiled on Friday possible sabotage attempts by defusing two bombs at Frontier Road near Aziz Market area in suburbs of Beautiful Downtown Peshawar


...capital of Khyber Pakhtunkhwa (formerly known as the North-West Frontier Province), administrative and economic hub for the Federally Administered Tribal Areas of Pakistan. Peshawar is situated near the eastern end of the Khyber Pass, convenient to the Pak-Afghan border. Peshawar has evolved into one of Pakistan's most ethnically and linguistically diverse cities, which means lots of gunfire.


. While a bomb went off on the same road targeting police, however, no one was hurt.

An official of rural police said three bombs had been planted at different places along the Frontier Road and the actual target seemed to be police. He said two of the bombs were successfully defused, while one of the improvised

bomb

s

exploded

by the suspected

cut-throats

with remote control. However,


there's no worse danger than telling a mother her baby is ugly...


the police escaped unhurt."We timely got the information about presence of the bombs and called the personnel of Bomb Disposal Unit, who after hectic efforts defused the bombs.

Meanwhile,


...back at the laboratory the fumes had dispersed, to reveal an ominous sight...


the Friday prayers were offered in the cantonment and city areas under tight security where the police remained on alert and carried out body search of the people at gates of the mosques.

The police in the city areas also continued checking people in the most sensitive areas closed to
Posted by: Fred || 11/18/2012 00:00 || Comments || Link || E-Mail|| [609 views] Top|| File under: TTP
Economy
A123 Got $1M From Gov on Same Day it Went Bankrupt
Battery-manufacturer A123 Systems Inc. received a $249 million grant under President Barack Obama's green energy initiative including nearly $1 million from the federal government the same day it declared bankruptcy, Reuters reports:

The company, which makes lithium ion batteries for electric cars, filed for Chapter 11 bankruptcy protection last month after a rescue deal with Chinese auto parts supplier Wanxiang Group fell apart.

That same day, Oct.16, A123 received a $946,830 payment as part of its $249 million clean energy grant from the Energy Department, the company said in a letter, obtained by Reuters, to Republican Senators John Thune and Chuck Grassley.

In the letter, dated Nov.14, A123 said the October payment was the most recent disbursement it had received from the government, with an additional $115.8 million still outstanding on the grant.

Posted by: Au Auric || 11/18/2012 00:00 || Comments || Link || E-Mail|| [403 views] Top|| File under:
Africa North
White House Denies Heavy Editing of Benghazi Memo
[An Nahar] The White House denied Saturday having heavily edited talking points to UN Ambassador Susan Rice about the deadly attacks on a U.S. mission in Libya to remove references to terrorism.
"The only edit that was made by the White House and also by the State Department


An interesting logical choice. Were any edits made by either the White House or the State Department?

was to change the word 'consulate' to the word 'diplomatic facility,' since the facility in Benghazi was not formally a consulate," Deputy National Security Adviser Ben Rhodes told

news hound

s aboard Air Force One.

"Other than that, we were guided by the points that were provided by the intelligence community. So I can't speak to any other edits that may have been made."

Republican

politician

s briefed by former CIA chief David Petraeus on Friday said that the original talking points about the attack had mentioned groups linked to al-Qaeda.

But Petraeus told the

politician

s that the reference was removed from a final version given to Rice before she discussed the attack on five Sunday television talkshows and said the assault was a response to an amateur video denigrating Islam and the Prophet Mohammed.

The initial talking points "specifically mentioned al-Qaeda, and that al-Qaeda was involved in the attack," Republican Representative Peter King
...U.S. Representative for New York's 3rd (central Long Island) congressional district, serving since 1993. He is of the Publican persuasion and is known for his active support for the IRA Irish republican movement...
, who attended the briefing, told Fox News.

"When the talking points were finalized, all the references to al-Qaeda were taken out and it was put in almost as an afterthought saying there are indications of

thug

involvement in the demonstration."

Critics have seized on Rice's remarks to argue that the White House misled or even lied to Americans during a heated election season.

Rice has been floated as a possible successor to Secretary of State
Hillary Clinton
... sometimes described as America's Blond Eminence and at other times as Mrs. Bill, never as Another Daniel Webster ...
, who is stepping down early next year, but some Republicans threaten to block her nomination.
Posted by: Fred || 11/18/2012 00:00 || Comments || Link || E-Mail|| [502 views] Top|| File under:
Arabia
3 Pro-Government Militiamen Killed in Yemen
[Yemen Post] At least three pro-government Islamic fascisti were killed and five others injured after an Al-Qaeda

jacket wallah

went kaboom!"

inside a government office in Yemen's southern province of Abyan
...a governorate of Yemen. The region was a base to the Aden-Abyan Islamic Army terrorist group until it dropped the name and joined al-Qaeda. Its capital is Zinjibar. In March 2011, al-Qaeda in the Arabian Peninsula declared the governate an Islamic Emirate after seizing control of the region. The New York Times fastidiously reported that those in control, while Islamic hard boyz, are not in fact al-Qaeda, but something else that looks, tastes, smells, and acts the same. Yemeni government forces launched an effort to re-establish control of the region when President-for-Life Saleh was tossed and the carnage continues...
on Friday, state media said.

The September 26 website quoted locals in the capital Zinjibar of Abyan as saying the bomber detonated his

boom belt

in the old local government office targeting the members of the pro-government popular resistance committees.

"Three were killed immediately and five others were critically hurt," they said.

Since the Yemeni army launched a US-backed offensive and drove Al-Qaeda

cut-throats

out of their strongholds in Abyan and Shabwa provinces earlier this year,

cut-throats

of AQAP and its offshoot, the Ansar Al-Sharia, have been carrying out sporadic deadly

suicide kaboom

s targeting military and security commanders and pro-government militias.

The bombings have been reported in Abyan and other main cities including the capital Sanaa which saw the deadliest ever

suicide kaboom

s this year.

Today's attack comes as many families of those which were displaced by the battles last year have started to return to their homes and villages in Abyan.

In addition to Al-Qaeda attacks,

kaboom

s of landmines, which were planted by

orc

s, have killed scores of civilians and troops.

Posted by: Fred || 11/18/2012 00:00 || Comments || Link || E-Mail|| [591 views] Top|| File under: al-Qaeda in Arabia
Africa North
Al-Qaida Sends Reinforcements after Mali Tuareg Attack
[An Nahar] Al-Qaeda's North African branch has sent hundreds of fighters to reinforce its Islamist allies in the tense Gao region of northeastern Mali, witnesses said Saturday, after Tuareg rebels launched a failed offensive a day earlier.

Al-Qaeda in the Islamic Maghreb (AQIM) and its allies initially fought alongside the nomadic Tuareg people's Azawad National Liberation Movement (MNLA) to seize control of Mali's vast desert north in the wake of a March 22 military coup.

But the radical Islamists, whose goals include imposing strict Islamic law, or sharia, soon turned on their more secular Tuareg allies, who are fighting to establish an independent state.

Though the dusty town of Gao and its surroundings were initially under the control of the Tuareg MNLA, the Movement for Oneness and Jihad in West Africa (MUJAO) ousted them at the end of June.

On Friday, the MNLA attacked the Islamist fighters but suffered a heavy defeat that saw about a dozen of their men killed, regional security sources said.

The MNLA said Saturday it had suffered only nine injuries among its fighters while killing more than 20 MUJAO fighters and wounding "several dozen" more.

"We are delighted with this first success," the MNLA said in a statement, as the region remained tense waiting to see if the Tuareg rebels would regroup for a fresh assault.

To prepare for a possible new offensive, AQIM sent about 300 reinforcements from Timbuktu, about 300 kilometers (185 miles) west of Gao, witnesses told AFP.

According to Moussa Salem, an MNLA fighter, "our goal remains to retake Azawad from the hands of AQIM and its allies. We can fall back, but it's only to be able to better push forwards after."

Azawad is the Tuareg name for northern Mali.

MUJAO

front man

Walid Abu Sahraoui said his group would continue to pursue the MNLA across the entire region.

"We are in control of the situation," he said.

Since their defeat at the hands of the radical Islamists on June 27, the Tuaregs have no longer controlled any town in this massive desert region that is larger than Texas and spans two-thirds of Mali's territory.

In the regions under their control, Islamist groups have implemented sharia law and carried out brutal punishments, stoning to death an unmarried couple and amputating hands and feet from accused thieves.

Mali, once considered one of the most stable democracies in West Africa, rapidly imploded after the March coup that overthrew the government of former president Amadou Toumani Toure.

The ensuing power vacuum allowed the Tuareg, who had recently relaunched a decades-old rebellion for independence, to seize the main towns in the north with the help of their then-allies AQIM, MUJAO and Ansar Dine (Defenders of the Faith).

The Economic Community of West African States (ECOWAS) has agreed on a plan to send 3,300 troops into Mali to reclaim the north. The plan must go before the U.N. Security Council by the end of the month.

Mali's neighbor Burkina Faso


...The country in west Africa that they put where Upper Volta used to be. Its capital is Oogadooga, or something like that. Its president is currently Blaise Compaoré, who took office in 1987 and may be in the process of being chased out now...


has meanwhile renewed efforts to find a negotiated solution to the crisis, hosting talks with a delegation of Ansar Dine Islamists who have shown signs of breaking with the hardline jihadism of AQIM and MUJAO.

Ansar Dine and the MNLA jointly announced Friday that they were prepared to hold peace talks with Mali's interim government.

Posted by: Fred || 11/18/2012 00:00 || Comments || Link || E-Mail|| [591 views] Top|| File under: al-Qaeda in North Africa
Israel-Palestine-Jordan
Hamas PM Ismail Haniyeh runs to El Arish, leaves peasants to fight
Israel launches fresh, major air-sea attack in Gaza after Hamas spurns ceasefire

[DEBKAfile] Israeli air and naval forces launched heavy assaults in Gaza before dawn Sunday, Nov. 18 -- Day 5 of the IDF's Gaza operation - after daylong bargaining Saturday among Washington, Jerusalem, Cairo and Gaza, failed to produce an Israel-Hamas truce accord. When Egyptian and Turkish middlemen suggested a ceasefire was close, Israel accused them of pushing Hamas's terms which were fashioned to present the Palestinian radicals as the victor in the contest. The trio leading the Israeli war, Prime Minister Binyamin Netanyahu, Defense Minister Ehud Barak and Foreign Minister Avigdor Lieberman, countered by intensifying the IDF's Gaza offensive -- though not as yet sending ground troops in.

A Western source said it would take some days to determine if a ceasefire was feasible.


And in the meantime Israel will continue hitting Gaza targets, by way of encouragement and clearing the decks for the next stage of things -- probably Hizb'allah, though that lot are staying very, very quiet in the hope of not being noticed again.

Egyptian intelligence meanwhile smuggled Hamas Prime Minister Islmail Haniyeh out of Gaza and over to El Arish in northern Sinai in the convoy of visiting Tunisian Foreign Minister Rafiq Abdessalem when he departed Gaza Saturday, debkafile reports.

Was he wearing a burqa? That's the usual costume for such adventures.

Friday night, Israel bombers struck government headquarters in Gaza City.

Egyptian President Mohamed Morsi decided that Haniyeh must be continuously available at the end of a phone to lead the Hamas side in the ceasefire negotiations. This was not possible so long as the Hamas prime minister remained in Gaza. All of Hamas leaders have gone to ground for fear of targeted assassination by Israel. They have switched off their phones and electronic communications to avoid giving away their locations to Israeli surveillance. Haniyeh was even afraid to communicate with Cairo through the Egyptian military mission in Gaza.


They see you when you're sleeping,
They know when you're awake,
They know if you've been bad or good...

In these circumstances, Morsi and Erdogan's were prevented from get their ceasefire mediation bid off the ground. Moving Haniyeh to El Arish put a Hamas negotiator in place to lead the give-and-take for a truce. Our sources have not discovered if he is still there or has moved back to Gaza.

The Turkish prime minister brought a secret passenger in the plane bringing him to Cairo Saturday. He is Saleh Aruri, formerly of the Hamas military wing. Aruri had spent 15 years in an Israeli prison for terrorism and murder until he was released on Oct. 18, 2011 in the prisoner exchange for the Israeli soldier Gilead Shalit on condition he went into exile.

Turkey granted him asylum and its intelligence agency MIT gave him free rein to set up an operational command in Istanbul for Hamas terrorist networks on the West Bank.

On arrival in Cairo, the Turkish prime minister put Aruri in charge of the contacts with Haniyeh.

At a news conference in Cairo Saturday night, the Egyptian president and Turkish prime minister reported "some indications that there could be a ceasefire soon" although "there were still no guarantees."

The guarantees issue has become a pivotal bargaining point.

Israel, backed by the United States, insists that a ceasefire be signed between the US, Egypt, Turkey and Israel, and exclude Hamas, which would be bound by a separate agreement with Cairo.

Netanyahu, Barak and Lieberman are asking the United States to act as guarantor for a ceasefire. Erdogan has countered by inviting Russian President Vladimir Putin to join US President Barack Obama as victor.

Hamas has rejected all of Israel's terms.

During the night, Israel denied reports circulating in Cairo that an Israeli negotiator was heading for the Egyptian capital to get down to the specifics of an emerging truce deal. The three Israeli war leaders decided not to fall into the trap laid by Morsi and Erdogan. Instead, they told the IDF to press ahead with the operation until its objectives were attained -- hence the launching of a fresh air and sea assault before daybreak Sunday.

OC Southern Command, Maj. Gen. Tal Rousso defined those objectives to reporters Saturday night as "eliminating the war arsenals of Hamas and terrorist organizations and restoring peace and normality to the population of southern Israel."

The ground operation is meanwhile delayed, in accordance with Netanyahu's promise to President Obama in their conversation early Saturday, that a full-scale ground invasion would not go forward so long as there was a chance of a ceasefire - unless there was escalation from Hamas or a strike that caused significant casualties.

A western source in Cairo familiar with the truce negotiations reported that Obama has not yet decided whether he wants to be directly involved in any ceasefire deal, which in any case has not reached the concluding stage. "The cake dough is still being kneaded and not yet ready to for the oven," he said.


A deep and profound statement, to be sure.
Posted by: Water Modem || 11/18/2012 00:00 || Comments || Link || E-Mail|| [1075 views] Top|| File under:
Syria-Lebanon-Iran
Asir: We Suspended Decision to Form Armed Brigade Pending Consultations
[An Nahar] Salafist

holy man

Sheikh Ahmed al-Asir announced on Saturday his intention to form a "resistance brigade" in the southern city of Sidon.

He said during a

presser

: "The decision to form the brigade has been suspended pending consultations with various powers."

He explained that the decision stemmed from the frequent Israeli assaults against the southern city and the need for self-defense.

Discussions on the mechanism needed to form the brigade will be held with the concerned forces, he revealed.

A clash broke out on Sunday between al-Asir and Hizbullah supporters.

Two of Asir's companions and an Egyptian national died in the clash that was a product of sectarian tensions in Sidon.

Asir added: "No one can break our will and we will not back down from our revolt of dignity no matter how many of us they kill."

"The Israeli assault on

Gazoo

has prompted us to take the decision to form the brigade and the current so-called resistance has not been defending

Leb

," he said in reference to Hizbullah.

"Our resistance will be aimed against Israel, not like other resistance groups that have turned their weapons towards the internal scene," he stated.

He also attributed the failure to devise a defense strategy for

Leb

as a reason to form the "resistance brigade."

Addressing Sunday's clash, Asir declared: "We demand justice for the dead and for the state to demonstrate that it can achieve justice."

He also announced that an open-ended sit-in will be held at Sidon's Bilal bin Rabbah mosque until this issue is resolved.

"We have a blood score to settle with Hizbullah that can only be settled with blood," he warned.

Addressing Hizbullah chief His Eminence Sayyed Hassan Nasrallah


The satrap of the Medes and the Persians in Leb...


, he said: "I must admit to you that you have succeeded in forcing the state to fulfill your agenda, meaning Iran's."

"You have committed murders with impunity in

Leb

and Syria for the sake of your agenda," he noted.

"You have spread corruption starting with the illegal activity at ports and with the medications scandal," Asir continued.

"I have repeatedly said that we have no problems with the Shiite sect, but we take issue with Hizbullah and its Iranian agenda," stressed the imam of the Bilal bin Rabbah mosque.

Turning to the March 14 camp, he said: "You have contradicted your principles."

"We do not count on those who headed to Doha and struck deals at the expense of the blood of slain former Premier Rafik Hariri," he added.

"You must review your policies with your supporters and remain true to their aspirations," he stated.

Posted by: Fred || 11/18/2012 00:00 || Comments || Link || E-Mail|| [1158 views] Top|| File under: Salafists
Arabia
JMP leader: Iran incites southern to refuse dialogue
[Yemen Post] A

big shot

of the Joint Meeting coalition, Mohammad al-Sabrai, has alleged that Iran incites southern leaders to refuse dialogue.

In an interview with a Saudi newspaper, Okaz, he reiterated that Iran supports southerners with funds and weapons.

He stressed that the former vice president Ali Salem Al-Beidh implements Iranian Agenda in Yemen with the aim of disrupting the political settlement.

Many southern leaders and politicians including al-Beidh repeatedly visit Iran and

Leb

to meet with Iranian officials.

Locals sources of Aden affirmed that some members of the Southern Movements are taken to Iran and

Leb

to receive military training.

Houth and southern leaders who adopt separation choices took part in this several conferences, workshops and seminars held in Tehran and Beirut

A number of politicians,

politician

s and journalists who are loyal to the former president President-for-Life Ali Abdullah Saleh


... Saleh initially took power as a strongman of North Yemen in 1977, when disco was in flower, but he didn't invite Donna Summer to the inauguration and Blondie couldn't make it...


attended those events funded by Iran in light of improving ties between Saleh and the Houthi
...a Zaidi Shia insurgent group operating in Yemen. They have also been referred to as the Believing Youth. Hussein Badreddin al-Houthi is said to be the spiritual leader of the group and most of the military leaders are his relatives. The Yemeni government has accused the Houthis of having ties to the Iranian government, which wouldn't suprise most of us. The group has managed to gain control over all of Saada Governorate and parts of Amran, Al Jawf and Hajjah Governorates. Its slogan is "God is Great,

Death to America™

™, Death to Israel, a curse on the Jews" ...
group.

A nephew of Saleh, Yahya Mohammad Abdullah Saleh, has recently spent weeks in

Leb

as he met with Iranian and Hezballah officials, as Yemeni media sources alleged.

Yemen had called Iran to stop interfering in its internal affairs and accused it of seeking to spark seditions and troubles in Yemen, revealing that an Iranian spy ring was set to sit in solemn silence in a dull, dark dock, in a pestilential prison with a life-long lock
Into the paddy wagon wit' yez!
in Yemen. According to the New York Times


...which still proudly displays Walter Duranty's Pulitzer prize...


, Iran operates increase its political outreach and arms shipments to rebels and other political figures in Yemen as part of a widening Iranian effort to extend its influence across the greater Middle East.


Posted by: Fred || 11/18/2012 00:00 || Comments || Link || E-Mail|| [396 views] Top|| File under: Govt of Iran
Bangladesh
Govt won't hold talks with Jamaat
[Bangla Daily Star] Home Minister MK Alamgir yesterday reiterated that the government will not hold dialogue with Bangladesh Jamaat-e-Islami.


... a Pakistani catspaw remaining active in Bangla politix, loosely affiliated with the Pak religious party of the same name and closely affiliated with most of the terror organizations in Bangla. A member of the BNP's four party governing coalition....


"There is no scope for holding dialogue with those who kill people, vandalise public property, disobey the country's law and attack

coppers

," he said.

Speaking at the foundation stone laying ceremony at Sachar Degree College in Chandpur, the minister said, "I have made it clear earlier that the government will not sit with Jamaat to talk about this."

He said that the incumbent government always prioritises development issues of the country and works accordingly.

People living in villages have been enjoying a lot of facilities under the tenure of this government, he added.

Earlier that day, Alamgir also laid the foundation stone of a madrasa in Kachua upazila.

Posted by: Fred || 11/18/2012 00:00 || Comments || Link || E-Mail|| [1213 views] Top|| File under: Jamaat-e-Islami
BNP slams PM for sharia comments
[Bangla Daily Star] Two BNP leaders yesterday criticised Prime Minister Sheikh Hasina

...Bangla dynastic politician and current Prime Minister of Bangladesh. She has been the President of the Bangla Awami League since 1981. She is the eldest of five children of Sheikh Mujibur Rahman, the founding father of Bangladesh. Her party defeated the BNP-led Four-Party Alliance in the 2008 parliamentary elections. She has once before held the office, from 1996 to 2001, when she was defeated in a landslide...
for threatening to implement sharia and alleged that the government intended to create instability in the country by misleading the people.

Speaking separately at two programmes, BNP Standing Committee Member Khandaker Mosharraf Hossain and BNP acting general secretary Mirza Fakhrul Islam Alamgir said it was ironic to listen to the leader of the Awami League talk about implementing sharia.

They said the talk on sharia was nothing but an attempt to confuse people.

At a human chain in the capital, Mosharraf said the AL has always tried to enhance its image at home and abroad, by claiming to be a secular party.

The programme was organised by Shadhinota Forum demanding to know the whereabouts of Ilias Ali, a missing BNP leader.

Meanwhile,


...back at the Senate, Odius Sepulcher called for war against the Visigoths...


speaking at a programme marking the 36th death anniversary of Maulana Bhasani, organised by BNP, Tangail Unit, Fakhrul said the AL's "double standard policy" has been shown through Hasina's speech.

While addressing a meeting of AL Central Working Committee at Gono Bhaban, on November 16, the Prime Minister, said those who had assaulted the police to hinder the war crimes trial could be tried "under the sharia law".

"The government knows how to deal with those who are attacking the police to save the war criminals. Besides, there are alternative means like sharia to try them," Hasina said

Posted by: Fred || 11/18/2012 00:00 || Comments || Link || E-Mail|| [455 views] Top|| File under:
Home Front: WoT
Nafis declined consular access
[Bangla Daily Star] The family of Quazi Mohammad Rezwanul Ahsan Nafis, a Bangladeshi enjugged
Don't shoot, coppers! I'm comin' out!
by US federal authorities in a sting operation last month, hopes the government will provide the youth with legal aid.

Talking to The Daily Star yesterday, Nafis's father Quazi Mohammad Ahsanullah said Bangladesh embassy officials in Washington wanted to meet Nafis immediately after the arrest.

The US authority told the officials that Nafis had refused to see them. They wanted to hear the refusal from his mouth but got no reply from the US side, he added.

A US District Court grand jury in New York on Thursday charged Nafis with trying to use a bomb as a weapon of mass destruction and trying to provide explosives and communications equipment to al Qaeda terrorists.

Yesterday, US ambassador to Dhaka Dan W Mozena replying to queries at Savar CRP yesterday said the situation with Nafis was known to him. The youth was offered consular access immediately, but for reasons of his own, he demurred, BBC reports.

Contacted, Ahsanullah said he does not believe Nafis had refused diplomatic assistance.

He said none from the government side has contacted him yet. As he went to the foreign ministry about 10 days ago, officials told him that the ministry has been in touch with the US State Department but is yet to get consular access to Nafis.

"I hope Bangladesh government will provide legal aid to prove my son's innocence," the father, a banker in Dhaka, said.

On Friday, for the first time after his arrest, Nafis talked to his parents over telephone from the US. He could just ask his parents how they were doing. The line disconnected in around three minutes and they could not discuss legal issues.

An US attorney for Nafis had advised his parents through an e-mail not to talk anything with their son except exchanging pleasantries.

Also on Friday, Raymond Kelly, chief of New York Police Department, exchanging views with expatriate Bangladeshis said Nafis was not considered different for being Bangladeshi.

Asked whether Nafis was trapped and inspired by detectives to involve in terrorism, Kelly said the court would take legal actions if the Bangladeshi student was trapped.

Posted by: Fred || 11/18/2012 00:00 || Comments || Link || E-Mail|| [375 views] Top|| File under: al-Qaeda
Africa Subsaharan
UN Council to hold emergency DR Congo talks
[Bangla Daily Star] The UN Security Council was to meet in an emergency session yesterday after UN attack helicopters launched missions against rebels in eastern Democratic Republic of the Congo
...formerly the Congo Free State, Belgian Congo, Zaire, and who knows what else, not to be confused with the Brazzaville Congo or Republic of Congo, which is much smaller and much more (for Africa) stable. DRC gave the world Patrice Lumumba and Joseph Mobutu, followed by years of tedious civil war. Its principle industry seems to be the production of corpses. With a population of about 74 million it has lots of raw material...
, diplomats said.



La Belle France

's UN mission announced on its Twitter account that it had called for a meeting of the 15-nation body on the offensive launched by M23 rebels and that talks would start at 3:00pm (2000 GMT).

The UN mission in DR Congo, MONUSCO, said in a statement that M23 rebels had launched an offensive with "heavy weapons" early Saturday and that it had put peacekeepers into action as part of its mandate to "protect civilians."

"As part of this, 10 missions were carried out by its attack helicopters," the statement said.

The attack helicopters, provided by Ukraine, were put on standby on Friday after M23, former government troops who launched a mutiny in March, launched a surprise attack against the army just north of the Nord Kivu

bustling provincial capital

of Goma.

The new fighting is concentrated around the town of Kibumba, about 25 kilometers (15 miles) north of Goma.

"MONUSCO is following the situation closely and will not tolerate any advance or action by M23 troops which would provoke panic in the civilians population," said the UN mission's statement.

Posted by: Fred || 11/18/2012 00:00 || Comments || Link || E-Mail|| [393 views] Top|| File under:
India-Pakistan
A media-savvy Jamaatud Dawa
[Dawn] AS Pakistain's government and security apparatus struggles to get its message across, an organization with militancy as its main claim to fame presents a stark contrast.

Jamaat-ud-Dawa


...the front organization of Lashkar-e-Taiba...


, as the Lashkar-e-Taiba
...the Army of the Pure, an Ahl-e-Hadith terror organization founded by Hafiz Saeed. LeT masquerades behind the Jamaat-ud-Dawa facade within Pakistain and periodically blows things up and kills people in India. Despite the fact that it is banned, always an interesting concept in Pakistain, the organization remains an blatant tool and perhaps an arm of the ISI...
has been known since it was banned, was a relative latecomer to Twitter, only arriving in February this year. But whosoever manages the account @JuD_Official appears media savvy, generally polite and responsive.

The group is seen as a 'clinically-efficient killing machine' because of its

turban

activities in Indian-held

Kashmire

over the years. Its members have also been charged with the ruthless and brutal terror attack on civilians in Mumbai in 2008, all but propelling the two countries towards a war.

At the same time, the group's 'welfare' arm was seen in action when that devastating earthquake shattered millions of lives in Pak

Kashmire

in 2005. In a tell-tale sign of perhaps their dual role, its volunteers, engaged in the relief effort, were reluctant to be caught on camera.

While Hafiz Muhammad Saeed



...who would be wearing a canvas jacket with very long sleeves anyplace but Pakistain...


, the Saudi-educated firebrand
...firebrands are noted more for audio volume and the quantity of spittle generated than for any actual logic in their arguments...
orator and JuD founder, may have vehemently rubbished Western allegations that his organization has military ambitions beyond its avowed stance on

Kashmire

, some of its actions have raised many an eyebrow.

For example, the Mumbai terror attacks could hardly have been connected with

Kashmire

, and were viewed as an attempt to ignite an India-Pakistain conflagration. Such a horror would have diverted Pakistain's attention away from its fight against Al Qaeda-Taliban. Hence, the doubts and allegations.

Therefore, it is hardly surprising that the group is conscious of its image and keen to be viewed in terms other than a lethal

turban

force which has worked in close coordination with the army and intelligence services.

While at public meetings Hafiz Muhammad Saeed and other leaders of his organization unmistakably breathe fire, his TV appearances are marked by a measured tone and a fairly plausible line of argument. But it is social media where JuD's sophistication becomes apparent.

Earlier this week, Hindustan Times carried a story that Ziaur Rehman Lakhvi, one of the key accused facing trial for the Mumbai carnage in Rawalpindi's Adiyala prison, has fathered a child during his four-year incarceration. The child is said to be two years old.

The report says this was disclosed to his Indian interrogators by another key suspect, Abu Jundal, who was extradited from Soddy Arabia


...a kingdom taking up the bulk of the Arabian peninsula. Its primary economic activity involves exporting oil and soaking Islamic rubes on the annual hajj pilgrimage. The country supports a large number of princes in whatcha might call princely splendor. When the oil runs out the rest of the world is going to kick sand in their national face...


. Abu Jundal is reported to have said this good news was given to him by Lakhvi himself in a phone conversation.

According to this report, Abu Jundal's answers led his Indian intelligence interrogators to believe that in prison "Lakhvi is treated like a state guest and not a terrorist." So much so that his "youngest wife" was allowed prison visits and afforded privacy.

I am unaware whether Pak law allows conjugal visits in prison and also mindful of the fact that with a couple of weeks to go for the Mumbai carnage's fourth anniversary, pressure would be mounting on Pakistain to do more to convict the accused.

Posted by: Fred || 11/18/2012 00:00 || Comments || Link || E-Mail|| [408 views] Top|| File under: Lashkar e-Taiba
Syria-Lebanon-Iran
Mansour Calls on Arabs to Freeze Contacts with Israel, withdraw Ambassadors
[An Nahar] Foreign Minister Adnan Mansour urged on Saturday Arab nations to adopt strict political and economic measures against Israel, in response to the Israeli assault on the

Gazoo

strip.

"The Arab countries must freeze their contacts, withdraw their ambassadors and suspend agreements with Israel," Mansour said during an Arab Foreign Ministers emergency meeting to discuss situation in

Gazoo

at the headquarter of the Arab League


...an organization of Arabic-speaking states with 22 member countries and four observers. The League tries to achieve Arab consensus on issues, which usually leaves them doing nothing but a bit of grimacing and mustache cursing...


in Cairo.

He pointed out that "the Paleostinian people are demanding the Arabs to courageously stand against the assault."

Israel's harshest

Gazoo

operation in four years began on Wednesday and was followed by fresh Israeli air strikes, as Paleostinian

Death Eaters

inside

Gazoo

responded with rocket fire prompting

the vaporous Arab League

to hold an urgent meeting for Foreign Ministers in Cairo.

"Israelis must be prosecuted in international courts for committing war crimes against Paleostinians," Mansour added.

Posted by: Fred || 11/18/2012 00:00 || Comments || Link || E-Mail|| [404 views] Top|| File under:
Israel-Palestine-Jordan
Israeli air strikes pound Gaza as death toll hits 38
[Dawn] An Israeli air strike on Rafah in southern

Gazoo

killed four people on Saturday, Paleostinian medics said, raising the overall

corpse count

from the aerial campaign to 38.

The attack came as the Tunisian foreign minister crossed into southern

Gazoo

through the Rafah border crossing with Egypt.

It followed hot on the heels of other strikes elsewhere in the city which killed one, and a raid on a refugee camp in central

Gazoo

which killed another three, medics said.

"Four people were killed in a third raid on Rafah that targeted a group of citizens in the Zuhur neighbourhood," said Adham Abu Selmiya,

front man

for

Gazoo

's

Hamas, always the voice of sweet reason,

-run emergency services.

Meanwhile,


...back at the Council of Boskone, Helmuth had turned a paler shade of blue. Star-A-Star had struck again...


similar air strikes destroyed the cabinet headquarters of

Gazoo

's Hamas rulers.

"The IDF (army) has targeted Ismail Haniya's headquarters in

Gazoo

," an Israeli army

front man

told AFP, referring to the Hamas prime minister.

Haniya's government said four "barbaric Israeli" strikes "completely destroyed" its headquarters and that neighbouring houses were damaged.

Witnesses said the damage was extensive but there were no reports of casualties.

The latest strikes raised the overall

corpse count

in

Gazoo

to 38 as a relentless Israeli air campaign against

Gazoo

faceless myrmidons

entered its fourth straight day.

The identities of the four killed in the latest Rafah strike were not immediately clear.

Earlier, medics said three people had been killed in Maghazi refugee camp in central

Gazoo

and another man had died in a raid on Tel al-Sultan neighbourhood in Rafah.

"Three men died in an Israeli air strike on Maghazi camp in central

Gazoo

,"said emergency services

front man

Adham Abu Selmiya.

Paleostinian security sources told AFP that all four were Hamas

orc

s.

They named the three who died in Maghazi camp as Ali Manameh, Hossam Abdel Jawad and Assaf Gharwish, while the man who died in Rafah was Mukhlis Adwan.

Posted by: Fred || 11/18/2012 00:00 || Comments || Link || E-Mail|| [1349 views] Top|| File under: Hamas
Arabia
Al-Qaeda suspect captured in Ibb
[Yemen Post] The Yemeni authorities captured during the few past days an Al-Qaeda suspect in the central governorate of Ibb , security sources have affirmed.

The sources told the military-run 26 September that the suspect was captured in the framework of a hunt campaign conducted by security forces against al-Qaeda terrorists.

They spelt out that the suspect fought with Al-Qaeda in Zinjibar and Jaar of Abyan
...a governorate of Yemen. The region was a base to the Aden-Abyan Islamic Army terrorist group until it dropped the name and joined al-Qaeda. Its capital is Zinjibar. In March 2011, al-Qaeda in the Arabian Peninsula declared the governate an Islamic Emirate after seizing control of the region. The New York Times fastidiously reported that those in control, while Islamic hard boyz, are not in fact al-Qaeda, but something else that looks, tastes, smells, and acts the same. Yemeni government forces launched an effort to re-establish control of the region when President-for-Life Saleh was tossed and the carnage continues...
governorate.

The Yemeni authorities had tossed in the calaboose
Don't shoot, coppers! I'm comin' out!
a number of Al-Qaeda operatives in different Yemeni areas including the capital Sana'a. Local sources of Abyan said that the Popular Resistance Committees, that backed the offensive of the Yemeni army in Abyan and other southern governorates, are conducting a hunt campaign against Al-Qaeda

beturbanned goons

in the wake of targeting its leaders.

In response to attacks carried out by Al-Qaeda against leaders and fighters of the Popular Resistance Committees, the fighters pledged to continue fighting Al-Qaeda

beturbanned goons

until eliminating them completely.Al-Qaeda restored to use other tactics as it assassinated a number of Yemeni military commanders and officers, and carried out

suicide kaboom

s against military and security compounds in the capital Sana'a and other cities.After the Yemeni government announced its victory in early June, al-Qaeda carried out a

suicide kaboom

various governorates and killed the commander of Yemen's southern military region, Salem Qatan.

The Yemeni authorities had stated that they would continue the battle against Al-Qaeda

beturbanned goons

and that the government will deal with them as citizens in case they were persuaded to abandon violence.


Posted by: Fred || 11/18/2012 00:00 || Comments || Link || E-Mail|| [596 views] Top|| File under: al-Qaeda in Arabia
Africa Subsaharan
Britain halts all aid to Uganda over graft claims
[Daily Nation (Kenya)]

Britannia

suspended all aid to the Ugandan government on Friday over concerns that funding has been siphoned off into officials' bank accounts.


Goodness they have plenty of uses for it at home...

International development minister Justine Greening said payments worth £11.1 million ($17.6 million dollars, 13.8 million euros) that were due before the end of the financial year had been halted.

"Unless the government of Uganda can show that UK taxpayers' money is going towards helping the poorest people lift themselves out of poverty, this aid will remain frozen," the international development ministry said.

"We will expect repayment and administrative and criminal sanctions."

London provides some 27 million pounds of aid through the government in Kampala every year.

Posted by: Fred || 11/18/2012 00:00 || Comments || Link || E-Mail|| [449 views] Top|| File under:
U.N. Deploys Attack Helicopters in New DR Congo Unrest
[An Nahar] U.N. peacekeepers deployed attack helicopters in eastern Democratic Republic of the Congo
...formerly the Congo Free State, Belgian Congo, Zaire, and who knows what else, not to be confused with the Brazzaville Congo or Republic of Congo, which is much smaller and much more (for Africa) stable. DRC gave the world Patrice Lumumba and Joseph Mobutu, followed by years of tedious civil war. Its principle industry seems to be the production of corpses. With a population of about 74 million it has lots of raw material...
Saturday to support the country's army in fresh

festivities

with rebels, as the Security Council prepared for an emergency session on the crisis.



La Belle France

said it had called the meeting of the 15-nation Security Council for 3:00 pm (2000 GMT) to address the violence, which Kinshasa said was being sponsored by neighboring Rwanda.

Earlier Saturday, fresh fighting broke out between DR Congo troops and the M23 rebels near a displaced persons' camp in North Kivu, the volatile eastern province that borders Rwanda and Uganda.

It was just the latest clash between the army and the rebels of the M23 group, composed of ethnic Tutsi army mutineers, this week.

Posted by: Fred || 11/18/2012 00:00 || Comments || Link || E-Mail|| [397 views] Top|| File under:
-Lurid Crime Tales-
Bank accounts emptied by phone Trojan
Several Android users in Berlin have had their bank accounts emptied after text messages from their bank containing TAN numbers were "caught or diverted" by a computer virus.

Berlin state police warned on Tuesday that "bank customers using the SMS-TAN/mTAN process have become victim of fraudulent money withdrawals." Several people have reportedly had their bank accounts emptied in the past few weeks, the police said in a statement.

"In all cases, the SMS containing the mTAN for the online banking system was caught or diverted," the statement said. "Up until now, those affected have been customers using a Smartphone with an Android operating system."

The criminals reportedly use a Trojan virus to get their victims' bank details from their desktop computer. Then a fake notification appears on their browser saying they should protect their smartphone with a security update, which requires them to give the phone's number and model.

An SMS is then sent to the phone containing a link to the supposed security update - but the software they then download is highly dangerous. "From then on, all instant messages containing an mTAN are diverted to another mobile phone, belonging to the criminal," the statement said.

These mTAN numbers, along with the account and PIN numbers gleaned before, can now be used to withdraw money. The transactions cannot be reversed. In several cases, the fraudsters not only emptied the accounts, but also used up overdraft limits, the police said.

Police are now warning people not to download security updates onto their phones apparently sent by their banks. Emails apparently sent from banks asking for security details should also be regarded suspiciously, the police said.


Posted by: Au Auric || 11/18/2012 00:00 || Comments || Link || E-Mail|| [464 views] Top|| File under:
Africa Subsaharan
DR Congo rebels take new town despite UN attacks
[Daily Nation (Kenya)] Rebels in eastern Democratic Republic of the Congo
...formerly the Congo Free State, Belgian Congo, Zaire, and who knows what else, not to be confused with the Brazzaville Congo or Republic of Congo, which is much smaller and much more (for Africa) stable. DRC gave the world Patrice Lumumba and Joseph Mobutu, followed by years of tedious civil war. Its principle industry seems to be the production of corpses. With a population of about 74 million it has lots of raw material...
have seized a new town as they close in on the key

lovely provincial capital

of Goma, the United Nations


...the Oyster Bay money pit...


said Saturday.

A UN peacekeeping

front man

said the town of Kibumba, 25 kilometers (15 miles) north of Goma, was taken by the M23 group despite strikes by UN attack helicopters helping DR Congo government forces.

The announcement of the fall of Kibumba came as the UN Security Council met at

La Belle France

's demand to discuss the offensive in the mineral-rich region by M23, who UN experts have said are backed by neighbouring Rwanda and Uganda.

UN leader
the ephemeral Ban Ki-moon


... of whom it can be said to his credit that he is not Kofi Annan...


spoke with Rwanda's President Paul Kagame on Saturday to appeal for his help to halt the M23 advance, the

front man

said. Rwanda has strongly denied
No, no! Certainly not!
any involvement in the rebellion, which erupted in April.

The

front man

said that DR Congo government forces and peacekeepers from the UN mission, MONUSCO, "are attempting to hold off a possible M23 advance toward Goma at Kibati."

Posted by: Fred || 11/18/2012 00:00 || Comments || Link || E-Mail|| [397 views] Top|| File under:
Iraq
Iraq car bomb kills seven pilgrims, including Pakistanis
[Dawn] At least seven Shia

Mohammedan

pilgrims from Iran and Pakistain were killed in Iraq on Saturday when a

car boom

went off by a restaurant in a city north of the capital, police and hospital sources said.

The attack took place a few days into the holy month of Ashura, which is of special significance to Shia

Mohammedan

s, who are targeted by al Qaeda's Iraqi affiliate and other radical Islamic

Death Eater

s.

Police said a parked car blew up near a restaurant on the outskirts of Balad, 80 km north of Storied Baghdad


...located along the Tigris River, founded in the 8th century, home of the Abbasid Caliphate...


, killing the pilgrims, who were travelling back to the capital from Samarra.

A further 25 people were

maimed

in the blast, medics said.

Posted by: Fred || 11/18/2012 00:00 || Comments || Link || E-Mail|| [577 views] Top|| File under: al-Qaeda in Iraq
Africa North
Egypt Churches Pull out of Constitution Panel
[An Nahar] Egypt's churches have pulled out of a panel dominated by Islamists that is writing the country's post-revolt constitution, state television


... and if you can't believe state television who can you believe?


announced on Saturday.

"Egypt's three churches have withdrawn from the constitutional assembly," state television


... and if you can't believe state television who can you believe?


quoted Bishop Pachomious -- the interim head of the Christian Coptic Orthodox church -- as saying.

The country's three churches -- the Coptic Orthodox church, the Coptic Catholic church and the Anglican church -- were represented by four people on the 100-member panel.

The Coptic Orthodox church's new pope, Tawadros II, said after his election last week that he would reject a constitution if it imposed a religious state in the

Moslem

-majority country.

"A constitution that hints at imposing a religious state in Egypt is absolutely rejected," he told journalists a day after he was chosen pope.

The panel, formed in June, is dominated by Islamists and includes politicians and public figures.

The new constitution is to replace the 1971 charter suspended by the military which took power when president Hosni Mubarak


...The former President-for-Life of Egypt, dumped by popular demand in early 2011...


was ousted in February last year.

Posted by: Fred || 11/18/2012 00:00 || Comments || Link || E-Mail|| [606 views] Top|| File under: Arab Spring
Economy
Understatement of the Week: Tallahassee
Good-bye Yodels.

Good-bye Twinkies.

Good-bye Ho Hos.

Good-bye Ding Dongs.

Good-bye Sno Balls.

Good-bye Wonder Bread -- the bread that "helps build strong bodies 12 ways," according to the advertising slogan for the brand of soft, white bread introduced in 1921 -- the 12 ways referring to 12 nutrients the owners of the company thought were worth talking about.

Hostess Brands, makers of these sweet, iconic goodies, said this week it did not have the financial resources to survive a strike by 5,000 members of the Bakery, Confectionery, Tobacco Workers and Grain Millers International Union and would, therefore, close its 33 plants and end the company that currently employs 18,500.

It is a company with a storied past, one sugary snack after another, some that date back to the Roaring '20s, like Ho Hos that first appeared in 1920 in San Francisco.

Hostess Cupcakes are a year older. They first appeared in 1919, the year Babe Ruth was sold to the New York Yankees and President Woodrow Wilson was in the White House.

Together, they define a kitchen of kitsch, a pantry full of Americana, a slice of our not-so nutritious national diet, but one that strikes at the hearts of youth, anyway.

Who can resist a Yodel? Certainly not cartoon character Homer Simpson. In one episode, with only the money to afford one, Simpson has to choose between a winning $500 lottery ticket and a Yodel. Guess which one he goes for.

Such a lineup of American history, the products made by Hostess Brands are like the cast of Marvel Comic super heroes. They seem to melt into a collective, universal consciousness. They are practically timeless, an American inheritance that should be passed on from generation to generation, like the rules of golf or Buster Keaton comedies.

Moreover, what's in a name? Ho Hos -- really? Twinkies -- we can say that in public? Yodels -- how perfect! These are names that beg for an appearance in a comedian's monologue. Imagine Robin Williams, Woody Allen and Johnny Carson touring a factory where Twinkies are made. Ripe fruit doesn't get much closer to the ground than that.

Hitched to the American scene, scriptwriters have long had fun with Hostess Brands. In "Ghost Busters," written by Harold Ramis and Dan Aykroyd, when asked what he means by the word "big," scientist Egon Spengler explains, "Well, let's say this Twinkie represents the normal amount of psychokinetic energy in the New York area. Based on this morning's reading, it would be a Twinkie 35 feet long, weighing approximately 600 pounds."

To which his cohort Winston Zeddemore replies, "That's a big Twinkie."

Comedic horror film screen writers must get together and compare notes, for several seem to recognize the power of the Twinkie metaphor.

Notably, for the Understatement of the Week, the Woody Harrelson character in "Zombieland" provides viewers with this apocalyptic prophesy which, unless a buyer shows up soon, could turn out to be the eulogy for Hostess Brands itself.

Written by scriptwriters Rhett Reese and Paul Wernick, the character named Tallahassee says, "There's a box of Twinkies in that grocery store. Not just any box of Twinkies, the last box of Twinkies that anyone will enjoy in the whole universe. Believe it or not, Twinkies have an expiration date. Some day very soon, life's little Twinkie gauge is gonna go ... empty."


Posted by: Au Auric || 11/18/2012 00:00 || Comments || Link || E-Mail|| [1194 views] Top|| File under:
Who's in the News
38
[untagged]
4
Arab Spring
2
Hamas
2
al-Qaeda in Arabia
1
Ansar Dine
1
Govt of Iran
1
Govt of Pakistan
1
Govt of Sudan
1
Hezbollah
1
Jamaat-e-Islami
1
Lashkar e-Taiba
1
Salafists
1
Thai Insurgency
1
TTP
1
al-Qaeda
1
al-Qaeda in Iraq
1
al-Qaeda in North Africa
Bookmark
E-Mail Me
The Classics
The O Club
Rantburg Store
Comments Spam
The Bloids
The Never-ending Story
Thugburg
RSS Links
Gulf War I
The Way We Were
Bio
Sink Trap
Alzheimer's Association
Day by Day
Counterterrorism
Hair Through the Ages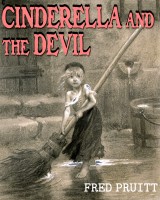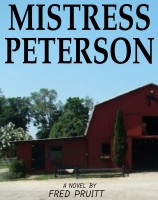 On Sale now!


A multi-volume chronology and reference guide set detailing three years of the Mexican Drug War between 2010 and 2012.

Rantburg.com and borderlandbeat.com correspondent and author Chris Covert presents his first non-fiction work detailing the drug and gang related violence in Mexico.

Chris gives us Mexican press dispatches of drug and gang war violence over three years, presented in a multi volume set intended to chronicle the death, violence and mayhem which has dominated Mexico for six years.
Click here for more information


Meet the Mods
In no particular order...


Steve White
Seafarious
Pappy
lotp
Scooter McGruder
john frum
tu3031
badanov
sherry
ryuge
GolfBravoUSMC
Bright Pebbles
trailing wife
Gloria
Fred
Besoeker
Glenmore
Frank G
3dc
Skidmark
Alaska Paul



Better than the average link...



Rantburg was assembled from recycled algorithms in the United States of America. No trees were destroyed in the production of this weblog. We did hurt some, though. Sorry.
3.236.126.69