Syria-Lebanon-Iran
Iran Brig. Gen. Hassan Shateri killed in last Israeli bombing in Syria?
This is about the twelfth story we've had sent to the Burg in the last few days about Shateri. May I ask that future posts and referrals focus on anything new that comes up?

The Free Syrian Army, one of the main rebel forces battling to topple Assad's minority Alawite regime, claimed Thursday that Shateri, along with several aides, was killed in Israel's Jan. 30 airstrike on Jamraya, near Zabadani.

There were unconfirmed reports at the time that there had been Iranian casualties in the air raid but FSA officials said the death of Shateri and his officers weren't disclosed at the time because to have done so would have had "consequences."

This wasn't explained but the Israelis claimed they blasted a convoy that was transporting Syrian-provided, Russian-built SA-17 anti-aircraft missiles to Lebanon for Hezbollah which would have directly challenged Israel's long-held absolute air superiority over Lebanon for the first time.

Direct Iranian involvement in that alleged operation would have raised the stakes in the 22-month-old Syrian civil war to dangerous levels, that could trigger an Iranian response against the Jewish state at a time when the two rivals were locked in a potentially explosive confrontation over Iran's nuclear program.

It's not clear whether the FSA's purpose on this is to emphasize the extent of Iran's involvement in the war in hopes of persuading the reluctant Americans and their European allies they must drop their refusal to intervene militarily to support the rebel campaign to oust the 43-year Assad regime.

But the welter of often contradictory reports concerning the slaying of Shateri reflects the increasing complexity of the Syrian civil war.

It also sheds a glimmer of light on the clandestine nature of the conflict that many believe threatens a regional sectarian war and the subterfuge that permeates it.

For one thing, the killing shows Shateri's security was penetrated by his enemies, a serious setback for the Iranians.

The one sure thing that seems to be emerging in the aftermath of Shateri's assassination, although it's still not clear who was behind it, is that he was a man of importance in Iran's efforts to retain its power and influence in the Levant through Syria and Hezbollah.

This article starring:
Shateri
Posted by: Water Modem || 02/17/2013 10:20 || Comments || Link || E-Mail|| [962 views] Top|| File under:
Home Front: Culture Wars
Where Have All the Good Men Gone?
h/t Instapundit


...Once upon a time, there was a war on women, by women, and women lost. This war was called radical feminism, and today we inhabit the wasteland of a post-feminist nightmare. It is a world where manhood is not valued by many and fatherhood is absentee. So men are not men, and women are confused that men, having no models for how to behave, cannot tell the difference between attractive womanhood and common sluttery, or the difference between honorable manliness and unrelenting braggodocio.
Posted by: g(r)omgoru || 02/17/2013 08:35 || Comments || Link || E-Mail|| [900 views] Top|| File under:
Most Americans Will Retire Worse Off then their Parents
For the first time since the New Deal, a majority of Americans are headed toward a retirement in which they will be financially worse off than their parents, jeopardizing a long era of improved living standards for the nation's elderly, according to a growing consensus of new research.


Any of this 'research' note the growing number retiring compared to the smaller number working?


The Great Recession and the weak recovery darkened the retirement picture for significant numbers of Americans. And the full extent of the damage is only now being grasped by experts and policymakers.


Obviously, none of these wizards read Rantburg.


There was already mounting concern for the long-term security of the country's rapidly graying population. Then the downturn destroyed 40 percent of Americans' personal wealth, while creating a long period of high unemployment and an environment in which savings accounts pay almost no interest. Although the surging stock market is approaching record highs, most of these gains are flowing to well-off Americans who already are in relatively good shape for retirement.


I have a little money in the stock market, but I am 40% less well-off than I was before the great let-down

.
Liberal and conservative economists worry that the decline in retirement prospects marks a historic shift in a country that previously has fostered generations of improvement in the lives of the elderly. It is likely to have far-reaching implications, as an increasing number of retirees may be forced to double up with younger relatives or turn to social-service programs for support.


Moving back in with the children? Shades of the 1930's!



Advocates for older Americans are calling on the federal government to bolster Social Security benefits or to create a new layer of retirement help for future retirees.


Maybe Obama can re-invent Bush's 401k plan.


Others want employers and the government to do more to encourage retirement savings and to discourage workers from using the money for non-retirement purposes. But those calls have been overwhelmed by concern about the nation's fast-growing long-term debt, which has left many policy­makers focused on ways to trim Social Security and other retirement benefits rather than increase them.

By the 1960s, retirees also benefited from universal health insurance through Medicare and Medicaid, sharp increases in Social Security benefits and new protections enacted by the federal government for workers who received traditional pensions, which for decades were a standard employee benefit.


Benefits which now have overwhelmed the 'system'. So let's get more benefits! What could possibly go wrong?


The changes rescued millions of retirees from poverty, while lifting millions of others to prosperous retirements symbolized by vacation cruises, recreational vehicles and second homes.


Wait -- so the people who haven't enough in retirement savings paid for such luxuries for the children of the Depression? How is that fair?

Overall, people ages 55 to 64 have a median retirement account balance of $120,000, Boston College researchers have found, which is enough to fund an annuity paying about $575 a month, far short of what they will need. Officials at money-management firms that handle 401(k)-type investments argue that the tools are in place for Americans to retire comfortably. The problem, they say, is that employers and workers are not using them correctly.


Which is where, I suppose, we need The Lightbringer to step in.


Recent policy changes aimed at bolstering Americans' retirement prospects have only contributed to the growing inequality.


Divided into the savvy and the stoopid. But now the bottom line of this front-page WaPo "news" -


The government grants at least $80 billion a year in tax breaks to encourage retirement savings in 401(k)-type accounts. But the biggest benefits go to upper-income people who can afford to put aside the most for retirement, allowing them to reap the biggest tax breaks. Someone making $200,000 a year and contributing 15 percent of pay to a retirement account would receive about a $7,000 subsidy from the federal government in the form of a tax break, whereas workers earning $20,000 making the same 15 percent contribution would get nothing because they don't earn enough to qualify for a deduction. Someone making $50,000 and making the 15 percent contribution would receive only about a $2,100 tax deduction.


Gee, that's not 'fair'. We need to redistribute that!


Some lawmakers and other advocates say the best way to cope with the growing gap would be to further expand Social Security and Medicare benefits, or to add another layer of taxpayer-subsidized savings that workers could use only for retirement.


More government to help those too stoopid to think for themselves!



"We need to do more to help American families cope with this looming retirement crisis," Sen. Tom Harkin (D-Iowa), chairman of the Committee on Health, Education, Labor and Pensions, said at a hearing late last month. "Hard­working middle-class Americans deserve to be able to rest, take a vacation and spend more time with their grandkids when they get older."


Let's build up the middle class, while we're at it!




I deserve to weigh what I did on my wedding day, and to have the energy to go with it. After all, I am considerably older than I was then. Also, a pony! Get on that right away Senator Harkin.

With the Social Security retirement age moving to 67 under a federal law passed in 1983, people who leave the workforce earlier -- and the vast majority do -- will see smaller payouts.
Another poor choice made by the 'average' worker. Retire now with less, or later with more? Adults will wait.
Health-care costs continue to outpace inflation, meaning more out-of-pocket expenses for future seniors. Retirees are also slated to pay more for their health care with Medicare premiums, which are deducted from the Social Security checks of senior citizens, set to rise from 12.2 percent to 14.9 percent by 2030.


Huh? I thought ObumbleCare was going to fix that? The article concludes with the sad tale of a guy who lost his high-paying job ten years ago and can't afford to retire.
Posted by: Bobby || 02/17/2013 08:25 || Comments || Link || E-Mail|| [417 views] Top|| File under:
Africa Subsaharan
Posers Over Shekau's Whereabouts
[LEADERSHIP.NG] Uncertainty has continued over the whereabouts of Sheik Abubakar Shekau, the leader of the Boko Haram sect also known as Jama'atu Ahalis Sunna Lidda Awati Wali-Jihad. Sheik Shekau is feared to have died sometime last year from the injuries he sustained after he was attacked in his hideout in Yobe State.

Security operatives told LEADERSHIP WEEKEND yesterday that Shekau, who relied heavily on propaganda in the past to advance his cause, had not made any statements in recent times, leading credence to the belief that he is dead.

Unlike before, Shekau has not claimed responsibility for any major attack by the sect in recent times, especially the killing of nine polio vaccination workers in Kano on February 8, 2013.

Security personnel said that Shekau's obvious absence from the scene led to the emergence of the relatively unknown, Sheik Mohammed Abdulazeez, who recently declared ceasefire on behalf of the sect, claiming to be Shekau's second in command.

Meanwhile, Nigerian Air Force (NAF) has refuted a report in a national daily that "democracy breeds Boko Haram," which was credited to the Chief of Air Staff, Air Marshal A.S .Badeh.

In a statement yesterday, NAF Director of Public Relations and Information, Air Commodore Y. Anas, said while "the caption was catchy and no doubt capable of attracting attention, it was equally misleading and capable of sending wrong signals to the public about the commitment of the NAF to the entrenchment of democracy in Nigeria."

The NAF notes that while the content of the story was a true account of what the CAS said, the caption was misleading and injurious to the sensibility of thousands of service men and women who put their lives on the line every day in combating the Boko Haram menace.

"It is more curious that the content of the story is totally at variance with the caption. Furthermore, the NAF as a responsible member of the Nigerian Armed Forces and its commitment to the Nigerian project will in no way through its leadership condone the perpetration of any act of illegality in any disguise and by anybody," he said.

It is noteworthy that the NAF has played and will continue to play important role in government's efforts to bring peace in Borno State in particular and to other parts of the country. Therefore, the Service cannot in any way talk about democracy in the way portrayed by the caption.

Posted by: Fred || 02/17/2013 00:00 || Comments || Link || E-Mail|| [787 views] Top|| File under: Boko Haram
Nigeria: Boko Haram - Cease-Fire or Ceaseless Fire?
[ALLAFRICA] EIGHTEEN days after a faction of the Boko Haram Islamic sect announced a cease-fire following a 42-month multi-prong attack on military, police and security facilities and churches among others that claimed about 3000 lives there is still fear in the land.

Continuing attacks by gunmen and counter-attacks from security forces, which have led to the death of 53 Nigerians including nine policemen and a soldier, indicate that the country is still a long way from bidding terrorism good bye.

This is in spite of the fact that no one has claimed responsibility for the deadly attacks affecting four states that cut across two geo-political zones of the country.

How cease-fire was brokered

The January 28 peace deal was brokered after a marathon meeting between some leaders of the group, which has been terrorizing some states in the North, particularly Borno since July 2009, and the Borno State Government led by Governor Kashim Shettima with other top government officials and religious leaders from the state in attendance.

Why we're sheathing our sword - Boko Haram commander

Briefing newsmen after the marathon meeting in Maiduguri, Sheikh Abu Mohammad Abdulazeez Ibn Idris a commander of Boko Haram in-charge of North and Central Borno, said after due consultation with the leader of the sect, Shiekh Abubakar Shekau, as well as intervention and pleadings from respected individuals and groups in the state, we "have all come to terms and agreed to lay down our arms."

The Boko Haram Commander however, insisted that, government should immediately release all their members from custody unconditionally, re-build their places of worship and compensate them among other demands.

Sheikh Abdulazeez said that, the sect observed that during the lingering insurgency, a lot of Muslim women and children had suffered untold hardship, adding that, they also decided to lay down their arms for peace to reign in Borno and the country at large.

"I am appealing and calling on all our members through this medium to lay down their arms henceforth, till further notice," Abdulazeez stated.
Posted by: Fred || 02/17/2013 00:00 || Comments || Link || E-Mail|| [426 views] Top|| File under: Boko Haram
Bangladesh
Hasina: Jamaat has no right to do politics
[Bangla Daily Star] Prime Minister Sheikh Hasina

...Bangla dynastic politician and current Prime Minister of Bangladesh. She has been the President of the Bangla Awami League since 1981. She is the eldest of five children of Sheikh Mujibur Rahman, the founding father of Bangladesh. Her party defeated the BNP-led Four-Party Alliance in the 2008 parliamentary elections. She has once before held the office, from 1996 to 2001, when she was defeated in a landslide...
yesterday said Jamaat-e-Islami
...The Islamic Society, founded in 1941 in Lahore by Maulana Sayyid Abul Ala Maududi, aka The Great Apostosizer. The Jamaat opposed the independence of Bangladesh but has operated an independent branch there since 1975. It maintains close ties with international Mohammedan groups such as the Moslem Brotherhood. the Taliban, and al-Qaeda. The Jamaat's objectives are the establishment of a pure Islamic state, governed by Sharia law. It is distinguished by its xenophobia, and its opposition to Westernization, capitalism, socialism, secularism, and liberalist social mores...
and its student wing Islami Chhatra Shibir


... the student wing of the Jamaat-e-Islami Bangladesh...


have no right to do politics in Bangladesh, as they believe in terrorism, not democracy.


"They don't believe in democracy. They believe in terrorism and practise politics of terrorism," Hasina told journalists after consoling the bereaved family of slain Rajib Haidar, a blogger and activist of Shahbagh movement, at Rajib's Pallabi house.

"They don't have any right to do politics in independent Bangladesh," Hasina said in an emotion-choked voice.

The prime minister said she would do whatever is necessary to tackle this force. "I will not let them have that right as long as I am alive. I can assure you this."

Seeking people's cooperation to save Bangladesh from the clutches of Jamaat-Shibir, she urged all to stand beside the Shahbagh protesters. "We have expressed solidarity with the Shahbagh protesters."

Hasina reached Rajib's tin-roof house at Palash Nagar in Pallabi at about 3:45pm and stayed there for about 20 minutes. She consoled Rajib's bereaved family members and assured them of justice.

She later told journalists that the government has taken all measures necessary to ensure security of the Shahbagh protesters.

The youths have awakened the whole nation after 1971. "Rajib's killing happened at a time when the youths have united the whole nation."

Everyone can guess who were behind the killing, said Hasina. "But I promise that we will not spare the killers."

Referring to Rajib's murder, Hasina said she had feared that something bad might happen. "And it finally came true."

Blaming Jamaat-Shibir for the killing, Rajib's father Dr Nazimuddin told The Daily Star, "My son became their target, as he used to write against Jamaat-Shibir."

Nazimuddin, a freedom fighter, demanded that Jamaat-e-Islami be banned in Bangladesh.

Locals brought out processions in the area demanding exemplary punishment to Rajib's killers.

The body of Rajib, a blogger and activist of the Shahbagh movement calling for capital punishment to all war criminals, was found with stab marks near his Pallabi house on Friday night.

Meanwhile,


...back at the Council of Boskone, Helmuth had turned a paler shade of blue. Star-A-Star had struck again...


National Human Rights Commission Chairman Prof Mizanur Rahman told ATN Bangla that Jamaat-e-Islami should be banned for the sake of security of the people and maintaining peace in the country.

"A state and a government cannot tolerate such violent and confrontational attitude [of Jamaat]. Considering the importance of maintaining peace and safety of people, such illegal and violent party should be banned," the TV channel quoted him as saying.

Posted by: Fred || 02/17/2013 00:00 || Comments || Link || E-Mail|| [413 views] Top|| File under: Jamaat-e-Islami
Iraq
Blasts Kill Senior Iraq Intelligence Officer, Four Others
[An Nahar] Back-to-back

suicide kaboom

s in northern Iraq killed the head of the country's intelligence academy and two of his guards on Saturday, officials said, in the latest in a surge in nationwide violence.

The blasts, the deadliest in a series of bombings that left five people dead across Iraq, come as the country grapples with nearly two months of anti-government protests and a political crisis.

The first bomber went kaboom! in front of Brigadier General Aouni Ali's home in Tal Afar, north of Storied Baghdad


...located along the Tigris River, founded in the 8th century, home of the Abbasid Caliphate...


, killing two of his guards including his brother Murad and wounding four others.

A second attacker killed the general himself, according to a colonel in the town's police force.

Ali, a Shiite Turkman, commands the Storied Baghdad Intelligence Academy, the main school for the country's intelligence service.

His house in his hometown of Tal Afar had minimal security, with a small guard shack at the gate, the colonel said.

Though lower-ranking officers and enlisted personnel are typically the victims of attacks on Iraqi security forces, senior officers including generals have also been targeted and killed.

No group

grabbed credit

for the violence.

But Sunni

hard boyz

linked to al-Qaeda often target security forces and government officials in a bid to erode confidence in the government and push Iraq back towards bloody the sectarian conflict of 2006-2007.

Also north of the capital on Saturday, a judge was killed by a magnetic "sticky bomb" attached to his car in the village of Sulaiman Pak, according to security and medical officials.

Ahmed al-Bayati, a Sunni Arab who is now a judge handling civil cases, had previously received threats when he worked as an anti-terror investigator, and had to pay kidnappers a $150,000 ransom after his son was snatched last year.

Elsewhere, a

roadside kaboom

killed an army lieutenant and

maimed

two soldiers in Heet, northwest of the capital.

Posted by: Fred || 02/17/2013 00:00 || Comments || Link || E-Mail|| [530 views] Top|| File under: al-Qaeda in Iraq
Home Front: Politix
Obama bemoans hometown gun violence
[Bangla Daily Star] US President Barack Obama on Friday returned to his hometown of Chicago to bemoan the epidemic of murderous gun violence that took 443 lives in the city last year.

Obama, speaking less than a mile from his house, said that "senseless" gun violence showed the urgency for Congress to pass his package of gun control reforms, which include a proposal to renew a ban on assault weapons.
Posted by: Fred || 02/17/2013 00:00 || Comments || Link || E-Mail|| [613 views] Top|| File under:
Africa Subsaharan
Tear Gas Used to Disperse Pro-Gbagbo Protest in Abidjan
[An Nahar] Police fired tear gas to disperse a banned protest Saturday in the economic capital of the Ivory Coast by supporters of former president Laurent Gbagbo


... Former President-for-Life of Ivory Coast from 2000 to 2011. Laurent lost to Alassane Ouattara in 2010 but his representtive tore up the results on the teevee and he refused to vacate the presidential palace. French troops assisted the Oattara forces in extricating him from his Fuhrerbunker...


, an Agence

La Belle France

Presse

news hound

said.

Fifty young people shouting "Free Gbagbo" were pushed back while they tried to charge a barrier set up by police, who fired tear gas and caused the protesters to disperse before they reached Yopougan square, in a part of Abidjan that has long been a pro-Gbagbo stronghold.

Police, equipped with riot gear, sealed off the square, while a strong contingent of the UN's Ivory Coast operation blocked the main road leading to the demonstration with the help of four-wheel drives and armored vehicles.

Traffic resumed around the square after a few minutes of disruption.

Gbagbo, who first came to power in 2000, refused a decade later to acknowledge defeat by Alassane Ouattara


...the current president-for-life of Ivory Coast. He actually beat his predecessor in an election before having to eject him from the presidential palazzo....


in a presidential election, triggering a bloody showdown that lasted from December 2010 to April 2011, when Gbagbo was ousted at the cost of some 3,000 lives.

The former head of state has since 2011 been held by the
International Criminal Court


... where Milosevich died of old age before being convicted ...


in The Hague, where he has been charged with crimes against humanity.

In a statement broadcast on state television


... and if you can't believe state television who can you believe?


RTI on Friday night, Interior Minister Hamed Bakayoko endorsed the protest ban, because of the "risk of serious misbehavior". He also warned that police would be present to ensure the ban was respected.

The youth-wing of Gbagbo's party, the Ivorian Popular Front (FPI), staged the protest to demand the release of the former head of state.

Posted by: Fred || 02/17/2013 00:00 || Comments || Link || E-Mail|| [370 views] Top|| File under:
Europe
Thousands Rally against Portugal Austerity
[An Nahar] Thousands of protesters rallied in Portugal on Saturday against austerity measures imposed on the country by its international creditors.

Answering a call from the CGTP, Portugal's leading union, some 5,000 protesters marched in Lisbon and organizers said tens of thousands rallied in about 20 cities across the country.

"We want to break with the commitments made in return for the rescue plan, break with right-wing policies, demand the resignation of the government and new elections," union chief Armenio Carlos said.

Crushed by a soaring public debt load, Portugal has implemented tough austerity measures in return for rescue loans from the European Union


...the successor to the Holy Roman Empire, only without the Hapsburgs and the nifty uniforms and the dancing...


and International Monetary Fund.

Under the weight of cutbacks in public spending, the unemployment rate rose sharply in the fourth quarter of last year to 16.9 percent while the economy contracted by 3.2 percent in 2012.

"We can feel the lack of money every day, the cost of transportation has gone up, along with school fees. This policy has no future, it is destroying the country's economy," said protester Maria Manuel Reis, a 55-year-old civil servant.

Posted by: Fred || 02/17/2013 00:00 || Comments || Link || E-Mail|| [478 views] Top|| File under:
Bangladesh
8 detained for questioning
[Bangla Daily Star] Police yesterday enjugged
... anything you say can and will be used against you, whether you say it or not...
eight persons for interrogation in connection with the murder of blogger Ahmed Rajib Haidar.

The Detective Branch of police, Criminal Investigation Department and Rapid Action Battalion
are trying to unearth the mystery behind the murder, said DMP sources.

Of the eight detainees, three were rounded up by detectives on specific information.

Police, however, did not give identities of the detainees.

Rajib was found dead on the road near his house at Palash Nagar in the capital's Pallabi on Friday night.

The victim's father, Md Najim Uddin, yesterday filed a murder case with Pallabi Police Station without naming any accused.

Autopsy of Rajib's body was done at Dhaka Medical College morgue. The body bore eight stab marks, said morgue sources.

Contacted, Abdul Latif Sheikh, officer-in-charge of Pallabi Police Station, said a CID team has collected evidence of the murder from the spot. The case will be transferred to DB today.

Rajib's family members said he joined Shahbagh protesters and spent whole Thursday night with friends, younger brother and brother's wife. He returned home in the morning and wanted to go back to Shahbagh around 3:00pm. But very tired, he could not do so.

In the evening, Rajib went outside to take tea with one of his friends and was killed on his way back home.

Some neighbours told his family members that they saw two unknown youths near of his house since the evening. They were acting suspiciously and seemed waiting for someone. According to witnesses, killers left the place using a road to Baishtek.

Meanwhile,


...back at the pool hall, Peoria Slim swung his cue at Hurley's head...


locals in Mirpur yesterday staged demonstrations demanding arrest and exemplary punishment to the killers of Rajib.

Posted by: Fred || 02/17/2013 00:00 || Comments || Link || E-Mail|| [476 views] Top|| File under: Jamaat-e-Islami
Syria-Lebanon-Iran
Israeli Army Says it Treated Wounded Syrians
[An Nahar] The Israeli army on Saturday evacuated seven Syrians wounded in clashes on the Golan Heights and took them to a hospital inside the Jewish state, where they were being treated for their injuries.

A spokeswoman for the Ziv hospital in Safed told Agence France Presse the army had on Saturday afternoon brought in seven wounded people, all of whom have been operated on.

"One is seriously wounded, even critically wounded; the other six are in moderate condition," she said, adding that they were all still in hospital.

A military spokeswoman earlier told AFP that Israeli "soldiers provided medical care to five injured Syrians adjacent to the security fence" on the Golan Heights and transferred them to a hospital for further medical treatment."

The army later corrected the number of wounded Syrians to seven.

Neither the army nor the hospital would provide details on the nature of their wounds or any political affiliations.

An unnamed military official was cited on public radio as saying that Israel had a policy of providing humanitarian aid to refugees, while keeping the border sealed tight against hostile elements.

The official also told public radio Israel had prepared designated zones near the border to receive Syrian refugees, under the auspices of the United Nations.

Deputy Prime Minister Moshe Yaalon told Channel 2 television that Saturday's intervention was "an isolated incident on humanitarian grounds of wounded people who reached the border."

He stressed that this did not reflect a change in Israel's stance which does not wish to be involved in the Syrian conflict, nor does it welcome a possible deluge of refugees from the war-torn land.

The Syrian Observatory for Human Rights said on Saturday that rebels overran a military police checkpoint at the Golan Heights town of Khan Arnabeh just beyond the outer ceasefire line along the demilitarized zone bordering Israel.

Regime forces responded by shelling Khan Arnabeh and the nearby village of Jubata al-Khashab, inside the ceasefire zone.

Posted by: Fred || 02/17/2013 00:00 || Comments || Link || E-Mail|| [462 views] Top|| File under: Govt of Syria
Africa North
Egyptian police publicly beat to death man suspected of killing officer
[Al Ahram] Egyptian

coppers

beat to death in public a man they believed was the killer of a police officer who was shot on Saturday morning in the Upper Egypt governorate of Beni Suef, according to Ahram's Arabic news website

news hound

.

Investigations officer Captain Hesham Kamal El-Din Ta'ma was shot in Beni Suef city in the early hours of Saturday morning while he was breaking up a brawl involving firearms between two families in El-Ghamrawi and Ezbet El-Safih areas.

Ta'ma was transported to Al-Zahra' Hospital in Beni Suef city, but

departed this vale of tears

an hour later.

During the slain officer's military funeral, several

coppers

and personnel, who had jugged
Keep yer hands where we can see 'em, if yez please!
Hossam Abo El-Regal, a man they accused of killing Ta'ma, in an apartment in Beni Suef city, then led him to the site of the funeral, tied him down in a mini-truck, and beat him to death as tens of mourners watched.

According to Ahram Online's

news hound

on the scene, the officers and police personnel attacked Abo El-Regal in the presence of senior security and political officials in Beni Suef who were leading the procession, including General Ahmed Shaarawi, the governorate's security director and and Maher Beybers, Beni Suef's governor.

Posted by: Fred || 02/17/2013 00:00 || Comments || Link || E-Mail|| [1068 views] Top|| File under: Arab Spring
India-Pakistan
Nuggets From The Urdu Press
Police catches nude men and women
Daily Nawa-e-Waqt reports that Peerwadai Police raided Biradari Hotel in Rawalpindi and placed in durance vile
Don't shoot, coppers! I'm comin' out!
four nude women and two men. Police have

started the paperwork but haven't done much else

against them under Hudood Laws.

Cleric kept Jhang safe from Shias
Daily Islam reports that Maulana Esaar Qasmi, a religious leader and also a parliamentarian, used to guard the streets of Jhang in the night to monitor the activities of Shias. He was assassinated on Jan 10, 1991. His mission of declaring Shias non-

Moslem

s will not stop.

'Sheikhul Islam' is a joke
Famous columnist Attaul Haq Qasmi writes that he is not an admirer of Tahirul Qadri, and refers to him as Sheikhul Islam not out of respect but to make fun of him. Every Pak writer calls Qadri Sheikhul Islam out of jest.

Judge wanted cybersex with litigant
Reported in daily Islam, a senior civil judge of Faisalabad


...formerly known as Lyallpur, the third largest metropolis in Pakistain, the second largest in Punjab after Lahore. It is named after some Arab because the Paks didn't have anybody notable of their own to name it after...


has been made OSD for sexually harassing a woman whose case was pending in his court. He would call the lady in the night and force her to have cybersex with him. The woman approached the Lahore High Court and the action was taken.

Tahirul Qadri is a friend of Hindus
Daily Ummat says that Tahirul Qadri is a friend of the Hindus. In India, he made speeches on the blessings of Geeta. He was also a special guest of the terrorist Narendar Modi in February 2012. In a live TV program, he held Geeta in his hands and spoke about its blessings continuously for two hours.

Sherry Rehman won't come back
Daily Islam claims that Ambassador Sherry Rehman has sought a political asylum in the US. She fears for her life and won't return to Pakistain.

Bridegrooms of Delhi
Daily Ausaf quotes Prof Abdur Rehman Makki as saying that Delhi will be adorned like a bride very soon. Mujahideen will conquer the city and enslave Hindu women. He said that he needed 10,000 hands to defeat the Indian army in the Occupied

Kashmire

.

No Taliban in Karachi
Reported in Ausaf, Allama Shah Owais Noorani, senior vice president of Jamaat Ulema-e-Pakistain Noorani Group, said there are no Taliban in

Bloody Karachi

. Taliban control 80% of Afghanistan. They can occupy

Bloody Karachi

any time they want but they will not do it because they are Pakistain's friends. Some groups are using the name of the Taliban to extort money in

Bloody Karachi

.

Agents selling votes in tribal areas
Daily Mashriq reports that votes are being auctioned in the tribal areas. The rate is between Rs 3,000 and Rs 5,000. The condition is that the selling agent must have at least 500 votes. The newspaper urges the Election Commission to take action.

Jihad will disintegrate

La Belle France


Shamim Akhtar predicts in daily Islam that after the UK, the USSR and the US, another superpower is going to disintegrate.

La Belle France

has entered Mali without learning any lessons from Afghanistan, and very soon it will break apart with the power of jihad.

Why must a journalist be secular?
In his column in Jang, famous

news hound

Ansar Abbasi responded to criticism by his former boss and veteran journalist M Ziauddin, who had reportedly accused him of believing he was the 'sole proprietor' of Islam.
Abbasi said he was an honest journalist and could never be influenced by anyone. He took pride in being an Islamist. Why must a journalist be secular?

Protect Paks, not Shahrukh Khan
Religious figure Hafiz Tahir Ashrafi advises Hafiz Muhammad Saeed



...who would be wearing a canvas jacket with very long sleeves anyplace but Pakistain...


in Ausaf that instead of inviting Shahrukh Khan to come to Pakistain and providing him Jamatud Dawa's protection, he should protect Pak citizens who are being killed every day.

CEC doesn't want to annoy MQM
Daily Ummat reports that chief election commissioner Fakhruddin G Ebrahim is not involving the army in the verification of voter lists at the behest of the MQM, because he belongs to the Bohra community. The Bohra community is a recent target of sectarian violence. Only MQM can provide them protection. Therefore he does not want to annoy the MQM.

Ban on Turkish plays will not help Pak dramas
Writer and intellectual Amar Jalees wrote in Jang that Pak filmmakers and artists persuaded President Ayub Khan in the 1960s to ban Indian films in Pakistain. At that time there were 2,000 cinemas in Pakistain. The local film industry was producing only 20 films per year. Then,

holy man

s demanded that English films should also be banned because they promote obscenity. They were banned too. As a result, a majority of cinemas were converted into shopping plazas. More than 100,000 families lost their livelihood. The Pak film industry did not benefit from these decisions. Today, Pakistain does not even produce two films per year.

Pak drama industry will suffer the same fate if the producers and artists persuade the government to ban Turkish dramas. They should not be afraid of competition, and must improve their production.
Posted by: trailing wife || 02/17/2013 00:00 || Comments || Link || E-Mail|| [453 views] Top|| File under:
Arabia
Bahrain Police Fire Tear Gas at Protester's Funeral
[An Nahar] Clashes broke out on Saturday at the funeral in Bahrain of a teenager killed in protests marking the second anniversary of a Shiite-led uprising, with police using tear gas against mourners, witnesses said.

The security forces blocked access to Hussein al-Jaziri's funeral in the Shiite-populated village of Daih near the capital Manama, firing tear gas and stun grenades to disperse dozens of people trying to push their way through.

Jaziri, 16, died on Thursday after being shot in the stomach by security forces, according to al-Wefaq, the main Shiite opposition bloc, during Shiite-led protests against the kingdom's Sunni rulers in which a policeman was also killed.

The BNA news agency reported late Friday that two

coppers

had been placed in "preventive detention" in connection with Jaziri's death.

After the burial, which witnesses said was attended by thousands of people, a crowd of protesters tried to march on "Pearl Square" in Manama, the focus of the February-March 2011 uprising.

Witnesses said several people

were maimed

when police fired tear gas to disperse them. One was seriously

maimed

when hit by buckshot fired by security forces, al-Wefaq said on Twitter.

The authorities earlier said four people were tossed in the calaboose
Drop the rod and step away witcher hands up!
after an overnight attack on security forces that

maimed

four

coppers

.

Posted by: Fred || 02/17/2013 00:00 || Comments || Link || E-Mail|| [481 views] Top|| File under: Arab Spring
Africa North
Arrests in Egypt Anti-Morsi Clashes
[An Nahar] Egypt's interior ministry said on Saturday police tossed in the slammer
Book 'im, Mahmoud!
60 people across the country during violent protests the night before targeting government and police buildings.

In Cairo, police arrested 30 people in

festivities

outside one of the presidential palaces, the ministry said in a statement.

Opposition activists have organised almost weekly protests every Friday which often dissolve into

festivities

at a presidential palace.

Last Friday, Islamist supporters of Mohammed Morsi, a former

Moslem Brüderbund

leader, staged their own rally in Cairo in support of the president.

The country is divided between Morsi's supporters -- many of them Islamists -- and liberal-led opposition groups that want more representation in government and amendments to an Islamist-drafted constitution.

The opposition organised mass rallies in November and December when Morsi adopted now-repealed powers placing his decisions beyond judicial review.

However,


ars longa, vita brevis...


the protests have now dwindled in size to hardcore Morsi opponents and dozens of activists who target presidential palaces with petrol bombs, prompting police to respond with tear gas and birdshot.

Posted by: Fred || 02/17/2013 00:00 || Comments || Link || E-Mail|| [446 views] Top|| File under: Arab Spring
Afghanistan
Afghan forces banned from calling Nato air strikes
[Dawn] Afghan ground forces will be barred from calling in NATO


...the North Atlantic Treaty Organization. A cautionary tale of cost-benefit analysis....


air strikes after an attack killed a number of children this week, President Hamid Maybe I'll join the Taliban Karzai
... A former Baltimore restaurateur, now 12th and current President of Afghanistan, displacing the legitimate president Rabbani in December 2004. He was installed as the dominant political figure after the removal of the Taliban regime in late 2001 in a vain attempt to put a Pashtun face on the successor state to the Taliban. After the 2004 presidential election, he was declared president regardless of what the actual vote count was. He won a second, even more dubious, five-year-term after the 2009 presidential election. His grip on reality has been slipping steadily since around 2007, probably from heavy drug use...
said Saturday.

"I issue a decree, from tomorrow none of the Afghan forces are allowed to ask for foreign air support under any conditions," he said in an address to young officers at a military academy in Kabul.

"Our forces ask for air support from foreigners and children get killed in an air strike," he said.

This was apparently a reference to an attack during an overnight raid by combined Afghan and NATO ground forces on a Taliban hideout in a remote eastern region on Wednesday.

Initial reports said 10 civilians, including five children and four women, were killed when the air strike was called in.


There was absolutely no mention of the bloody-handed Taliban savages who were using them as human shields.


Three

Taliban capo

s, including a notorious Al-Qaeda-linked

thug

leader called Shahpoor, were also killed in the raid, Afghan officials said.


Ah ha! There WAS some mention of the bloody-handed Taliban savages who were using the civilians as human shields. Fancy that.


Civilian casualties caused by NATO forces fighting Taliban Islamist

Orcs and similar vermin

are a highly sensitive issue and are regularly condemned by Karzai.


Because it works so well with NGOs, the UN, and hand-wringing apologists wielding pseudo-moralistic tropes.


"We are happy the foreign troops are withdrawing from Afghanistan," he said, referring to the scheduled withdrawal of US-led NATO combat troops by the end of next year.

"I have been arguing with the foreign troops, don't bombard our houses, don't go to our villages, don't disrespect our people. And we hear our forces partnered with foreign forces are violating human rights


One man's rights are another man's existential threat.


Karzai said Afghan forces would be able to defend the country after the foreign troops withdraw.


Because Afghan troops have been ever-so effective... starting -- NOW!


"I agree we are passing through a challenging phase, but we are the owners of this country.

"America is not the owner of this country, Pakistain is not the owner of this country, Germany is not the owner of this country,

La Belle France

is not the owner of this country.
And NO country with half a brain would want anything to do with a bunch of sub-human savages like us, unless we have been nuked beyond the stone-age first!!! (Thankfully for us, no one has done that yet -- because it would be hard to take primitives like us beyond the stone-age. And we're already familiar with life in the stone-age! Bwahahahaha!!!!)
"And fortunately, we will show to the world that we can protect our country, and we can defend our country."More than 3,200 NATO troops, mostly Americans, have died in support of Karzai's government in the 11-year war since the Taliban were ousted by a US invasion in 2001, but relations between the president and the US are often prickly.
Posted by: Fred || 02/17/2013 00:00 || Comments || Link || E-Mail|| [963 views] Top|| File under: Taliban
Syria-Lebanon-Iran
Khamenei: Iran not seeking nuclear weapons
Taqqiya or kitmen? We report, you decide.

[YNETNEWS] Iran's supreme leader stresses that though Islamic Republic is not seeking to develop nuclear weapons, if it did, 'no power could stop us'
Posted by: Fred || 02/17/2013 00:00 || Comments || Link || E-Mail|| [819 views] Top|| File under: Govt of Iran
Bangladesh
Jamaat men fight with cops in Sylhet
[Bangla Daily Star] At least 40 people

were maimed

, two of them bullet-hit, as activists of Jamaat-e-Islami
...The Islamic Society, founded in 1941 in Lahore by Maulana Sayyid Abul Ala Maududi, aka The Great Apostosizer. The Jamaat opposed the independence of Bangladesh but has operated an independent branch there since 1975. It maintains close ties with international Mohammedan groups such as the Moslem Brotherhood. the Taliban, and al-Qaeda. The Jamaat's objectives are the establishment of a pure Islamic state, governed by Sharia law. It is distinguished by its xenophobia, and its opposition to Westernization, capitalism, socialism, secularism, and liberalist social mores...
and its student wing Islami Chhatra Shibir


... the student wing of the Jamaat-e-Islami Bangladesh...


clashed with police in Sylhet yesterday.

Twelve

coppers

were also among the injured.

Against such backdrop, the government yesterday decided to deploy four platoons of Border Guard Bangladesh at different strategic points of the district town from Sunday 6:00am, Lt Col Shafiul Azam, commanding officer of BGB-5 battalion confirmed.

Meanwhile,


...back at the pond, the radioactive tadpoles grown into frogs. Really big frogs, in fact...


of the two bullet-hit Shibir activists, condition of Ali Asgar Khan alias Rahat was stated to be critical. Rahat, a student of accounting at Madan Mohan (MC) College, was airlifted to Dhaka from Osmani Medical College Hospital, Sylhet.

Sadik Ahmed, the other

maimed

Shibir activist from the same college, received bullet in his leg, said police and party activists. He was admitted to a local clinic.

Twenty others with minor injuries were under treatment at different hospitals, said Sylhet city unit Jamaat Assistant Secretary Fakhrul Islam.

Police had to fire around 50 gunshots and teargas canisters during the nearly 25-minute clash, said Abdullah Al Azad Chowdhury, additional commissioner of Sylhet Metropolitan Police.

Azad said the clash ensued around 11:45am when over 250 activists of Jamaat and Shibir brought out a procession from Chouhatta and faced police resistance.

They were protesting against the deaths of three Jamaat-Shibir men killed in Cox's Bazar during a

shootout

with police on Friday. Fifty people including a number of

coppers

were maimed

during the clash.

As yesterday's procession reached Naya Sarak, some 400 feet off Chouhatta, police barred the Jamaat-Shibir men, Azad added.

Infuriated by the police resistance, unruly Jamaat-Shibir men hurled brick chips at the law enforcers, forcing the police to retaliate to dislodge them, he said.

Meanwhile,


...back at the pond, the radioactive tadpoles grown into frogs. Really big frogs, in fact...


the Barisal unit Nayeb-e-Ameer of Jamaat-e-Islami was incarcerated
Yez got nuttin' on me, coppers! Nuttin'!
from Port Road area in the city yesterday afternoon, reports our Barisal correspondent.

Officer-in-Charge of Kotwali Police Station Shakhawat Hossain said they had arrested Bazlur Rahman Bachchu in a case filed with the

cop shoppe

in connection with January 25 attacks on police.
Posted by: Fred || 02/17/2013 00:00 || Comments || Link || E-Mail|| [487 views] Top|| File under: Jamaat-e-Islami
India-Pakistan
Arms dumped by militants in fields recovered
[Dawn] Security forces claimed on Friday to have recovered arms and ammunitions dumped in a field at Mastorai and Kas villages of Maidan.

Briefing

news hound

s Colonel Zulfiqar Bhatti, operational commander in Maidan, said security forces searched fields at Mastorai and Kas villages the other day after they got information from locals about dumping of arms and ammunitions in the fields.

He said one 12.7MM anti-aircraft gun, a machine gun along with 183 rounds and two hand grenades had been recovered from the fields. He said

cut-throats

had dumped these weapons in the fields while fleeing the area. The Maidan operational commander said efforts would be intensified to clear the area of illegal weapons.

Meanwhile,


...back at the wreckage, Captain Poindexter wished he had a cup of coffee. Even instant would do...


addressing a qaumi jirga at Lal Qilla on Friday, the Maidan operational commander called upon

cut-throats

to surrender to security forces. He also asked local people to equip their children with modern education and technology so that the area could be saved from destruction.

He said presence of the army was not aimed to rule this area but the only objective was to protect local people and maintain lasting peace. The operational commander said peace committees would be made functional again as they had played positive role in the past. He also asked parents to send their children to schools and colleges so that they could become doctors, engineers, lawyers and teachers.
Posted by: Fred || 02/17/2013 00:00 || Comments || Link || E-Mail|| [472 views] Top|| File under: TTP
Syria-Lebanon-Iran
'Hundreds Held' in Syria Tit-for-Tat Kidnappings
[An Nahar] More than 300 people were

kidnapped

by

gang

s in northwestern Syria over two days in an unprecedented string of sectarian kidnappings, a watchdog and residents said on Saturday.

The spate of abductions, involving large numbers of

women and kiddies

, began on Thursday when upwards of 40 civilians from the majority-Shiite villages of Fua and Kafraya were kidnapped by

gang

s in Idlib province.

Hours later, more than 70 people from Sunni villages and towns were seized in retaliation by

gunnies

from nearby Shiite villages.

Subsequently, dozens of people from mostly Sunni opposition towns including Sarmin, rebel-held Saraqeb and Binesh and embattled Maaret al-Numan were captured by pro-regime

gunnies

, the Syrian Observatory for Human Rights said.

"In two days, the number of abductees has risen to over 300 people," Observatory director Rami Abdel Rahman told Agence

La Belle France

Presse by phone.


The majority of the rebels fighting the regime are Sunni, while the ruling clan and many of its most fervent supporters are members of the minority Alawite sect, an offshoot of Shiite Islam.

A 29-year-old resident of Fua said that the kidnappings began when an

gang

from Sarmin

kidnapped

more than 40 people, mostly from Fua and Kafraya, from a passenger bus bound for Damascus
...The City of Jasmin is the oldest continuously-inhabited city in the world. It has not always been inhabited by the same set of fascisti...
He said that dozens of Sunni civilians were kidnapped in retaliation, although most of the

women and kiddies

were later freed.

The resident, who spoke on condition of anonymity, said kidnappings between the rival villages are a regular occurrence and usually end in an exchange.

Kidnappings have multiplied in Syria since the start of the nearly two-year revolt, driven by insecurity and a hunger for ransoms amid a deepening financial crisis.

But the scale of recent abductions is unprecedented, according to the Observatory, which called the mass kidnappings a "war crime."

"There is no more state authority in this region in particular," Abdel Rahman said.
Posted by: Fred || 02/17/2013 00:00 || Comments || Link || E-Mail|| [499 views] Top|| File under: Govt of Syria
Africa North
Egypt's court shuts down belly dancing channel, religious cleric
[Al Ahram] Egyptian administrative court rules in two separate cases on Saturday to cut the broadcast of a channel and a programme amid the recent rise in media-related cases.


The Islamo-fascist program proceeds apace. Not that it will help against the inevitable financial decline...

In the first case, the court orders that the popular Al-Tet belly dancing channel be taken off air for broadcasting on satellite without a license.

The court ruling also accused the channel of airing "provocative advertisements" for sexual products and for facilitating escort-like services.

In May, the owner of Al-Tet, Baleegh Hamdi was arrested on suspicions of facilitating prostitution through his channel, but was later released. Anyone involved in prostitution could face three years in jail under Egyptian law.

In the other case, the administrative court rejects an appeal on Saturday by Sheikh Abdullah Badr and Atef Abdel-Rashid, the owner Al-Hafez religious channel, against a ruling on 12 January that barred Badr's programme Fi Al-Mizan for 30 days.

Prominent actress Elham Shahin and TV anchor Hala Sarhan filed the original lawsuit, demanding the Al-Hafez channel be shut down for insulting Shahin on his programme.

"Elham Shahin is cursed and she will never enter heaven," Badr said on air.

Badr was slammed on 17 December with a year in jail and bail set at LE20,000 (roughly $3,000) by a misdemeanour court.

In November, Masr El-Gedida TV host and Salafist preacher Khaled Abdullah, known for his vocal criticism of liberals and opposition protesters, was taken off the air for 25 days by court order.

In August anti-revolution Al-Faraeen channel, owned by controversial TV anchor Tawfiq Okasha, was shut down after the Muslim Brotherhood filed a lawsuit accusing Okasha of inciting violence against the Brotherhood and encouraging attacks on President Mohamed Morsi, who hails from the Brotherhood's ranks. Al-Faraeen was brought back on air in October.

Posted by: Fred || 02/17/2013 00:00 || Comments || Link || E-Mail|| [719 views] Top|| File under: Arab Spring
India-Pakistan
Pakistan in contact with Afghan Taliban, former Northern Alliance
[Dawn] As the United States withdraws from Afghanistan for the second time, Pakistain is looking for a role in Afghan politics once again. This time, though, it's putting its eggs in more than one basket.

Reports of Islamabad attempting to control proxies in Afghanistan are nothing new. For decades Pakistain has been involved in power politics next door, from supporting the mujahideen against the Soviets and
Gulbuddin Hekmatyar
... who used to be known in intelligence circles as The Most Evil Man in the World but who now seems merely run-of-the-mill evil...
and the Taliban against the Northern Alliance to allowing Mullah Omar
... a minor Pashtun commander in the war against the Soviets who made good as leader of the Taliban. As ruler of Afghanistan, he took the title Leader of the Faithful. The imposition of Pashtunkhwa on the nation institutionalized ignorance and brutality in a country already notable for its own fair share of ignorance and brutality...
's presence in Pakistain and arresting Afghan Taliban who could have facilitated intra-Afghan reconciliation talks.

But conversations with senior Pak security officials and security and foreign policy analysts indicate that as the Western withdrawal from Afghanistan draws closer, direct and more active contact has been established not just with the Mullah Omar-led Afghan Taliban and the Haqqani network, but also with members of the former Northern Alliance.

These contacts are a last-minute bid to prevent even more instability this side of the border and seem designed to indicate to the Taliban and the United States that Pakistain supports an intra-Afghan rather than a fundamentalist Islamist government in Kabul.

The conversations revealed that the Pak military now prefers a coalition government in Kabul to Taliban rule, making communication with multiple groups essential preparation for the uncertain post-2014 political scenario. A Taliban administration is considered a risky option carrying the potential for both civil war in Afghanistan and new safe havens there for Pak

thug

s, and the best-case scenario is seen as being a loose federation of autonomous regions with a coalition set-up at the centre.

That thinking would indicate a move away from the state's policy of banking on the Taliban as the primary, if unreliable, ally in Afghanistan. "The shift came about when it became clear that 2014 was a genuine deadline," says former foreign secretary Najmuddin Sheikh.

But direct contact with multiple Afghan groups has not openly been admitted to despite increased public activity on the reconciliation front, including Pakistain's release of Taliban prisoners and the Chequers summit last week where the Pak and Afghan presidents and military and intelligence chiefs indicated a six-month timeframe for a "peace settlement" but provided no further details about a desired political outcome.

And while in public the Taliban have said they are only willing to talk to the United States, Pak security officials tell Dawn the

cut-throats

are open to talking to the northern, non-Pakhtun leaders, their traditional rivals, as the Western withdrawal draws closer.

Pakistain's outreach, which adds to the publicly known reconciliation efforts facilitated to various degrees by several countries including the Afghan government, the United States, Germany, Japan and

La Belle France

, is unlikely to sit well with President Karzai.
These separate strands of talks came about, according to Mr Sheikh, because international donors and Isaf members were eager to "get out with some honour" long before the US decided it made sense to talk to the Taliban. But he points out that Mr Karzai has felt sidelined by these efforts and wants his government to be considered the sole Afghan interlocutor.

In Pakistain, though, domestic instability has changed views, says Moeed Yusuf, South Asia adviser at the United States Institute of Peace, a Washington-based think tank. The security establishment "wants to get the Taliban back into Afghanistan in an inclusive reconciliation and power-sharing process," he says. "They don't want to attack Taliban sanctuaries or give the Taliban power. This has been the policy for some time, and other countries are now moving closer to Pakistain's game plan."

The Pak strategy is in part driven by the belief that both the Taliban and the northern leaders remain formidable groups.
Pak intelligence estimates that the Afghan Taliban are a well-organised force of 40,000-50,000 fighters grouped into

thug

, political and finance wings with significant funding from the narcotics trade and extortion along transport routes in their areas.

But the northern leaders are also financially strong and highly motivated, controlling a wide expanse of land and commanding the support of several different ethnic groups. Leaving the two to divvy up power in Afghanistan would be a recipe for another bloody civil war.

According to Pak security officials, December's intra-Afghan talks outside

Gay Paree

-- which included representatives from the Taliban, the government, and, significantly, members of the former Northern Alliance -- were particularly important in terms of demonstrated Taliban willingness to consider a coalition and put forward specific demands related to such a set-up.

It remains, unclear, though, how Mullah Omar's status in the eyes of the Taliban as Amirul Momineen, the leader of the

Moslem

ummah, could be reconciled with a power-sharing system.

Other well-known challenges remain, including the extent to which various factions and commanders within the Taliban, including Mullah Omar, agree on talks, let alone the notion of sharing power. They are also unlikely to accept even the residual American presence in Afghanistan that Washington and Kabul are negotiating. And the long-standing rivalry between the Taliban and the former Northern Alliance could scuttle any power-sharing agreement. For this reason, Pakistain's preferred post-2014 scenario also includes a complete American withdrawal and a regional understanding in which neighbours, particularly Iran, Uzbekistan and Tajikistan, agree not to play favourites in Afghanistan.

In one example of the fears about rivals next door, the security establishment appears to believe that Iran has spread its influence beyond the Persian-speaking Herat


...a venerable old Persian-speaking city in western Afghanistan, populated mostly by Tadjiks, which is why it's not as blood-soaked as areas controlled by Pashtuns...


region and is simultaneously supporting the Taliban with arms, safe havens and support for the narcotics trade as a way to get America out of the region, maintain its own influence in Afghanistan and contain that of Pakistain, which it sees as being too accommodating of American demands.

Journalist and Afghanistan expert Ahmed Rashid cautions that talk of a coalition set-up is premature. "The Pak military is now interested in a power-sharing arrangement in Afghanistan. But the talks are very far from anything like that," he says, adding that they are still at the stage of trying to agree on confidence building measures. He also points to significant roadblocks and open questions. "The Taliban say they won't talk to Karzai. They are opposed to a residual US force. And what about the upcoming elections? Can power-sharing be worked out before then?"

Pakistain may be interested in a coalition government next door, but whether the Taliban are interested in sharing power is another matter altogether. And if they aren't, the consequences for Pakistain's security situation could be disastrous.
Continued on Page 49
Posted by: Fred || 02/17/2013 00:00 || Comments || Link || E-Mail|| [447 views] Top|| File under: Govt of Pakistan
Gaps exposed as five-day polio drive ends
[Dawn] While a five-day mop-up polio


...Poliomyelitis is a disease caused by infection with the poliovirus. Between 1840 and the 1950s, polio was a worldwide epidemic. Since the development of polio vaccines the disease has been largely wiped out in the civilized world. However, since the vaccine is known to make Moslem pee-pees shrink and renders females sterile, bookish, and unsubmissive it is not widely used by the turban and automatic weapons set...


vaccination campaign ended on Friday in Bin Qasim Town without any violent incident, the drive exposed gaps in government strategy and raised serious questions over its commitment and success of an immunisation drive scheduled to begin shortly across the country.

Contrary to what the government had claimed in official meetings, delayed arrival of vaccine at targeted areas and inadequate security hampered the efforts on the first and second day of the door-to-door campaign, sources said, adding that no security was provided to vaccinators on the concluding day.

At least two vaccinators complained of having been threatened during the five-day drive.

"One of the vaccinators was threatened on her way back home whereas the other was administering polio drops to a child at a home when her uncle, who had accompanied her in the absence of official security, saw an armed person and alarmed her. They had to flee from the spot. The incident took place on Road No 6 in Cattle Colony," said a town health official while speaking to Dawn.

A number of polio teams, he said, had to be on their own during the initial days due to inadequate police personnel providing security to the teams.

However,


death is not the end. There remains the litigation over the estate...


according to the staff, delayed delivery of the vaccine was a major setback.

The vaccine, which was supposed to be delivered to vaccinators before 8am, was brought at noon, sapping their vigour, said a team member. "There was no arrangement for any refreshment either."

The staffer was of the opinion that lack of coordination between the EPI (Extended Programme for Immunisation) cell of the government and World Health Organisation staff was responsible for the delay in vaccine delivery.

Referring to the government meetings held before the start of the mop-up campaign in the town, he said that a number of promises were made in the meetings but little was delivered.

"I can't ask a volunteer to risk her life for Rs250," said another town health staffer while sharing his grievances.

It is noteworthy that the mop-up campaign in Bin Qasim Town after a two-year-old resident of Cattle Colony, Musharraf, was diagnosed with polio virus -- this year's first case in the country.

The campaign was run in five union councils (namely UC 3, 4, 5, 6 and 7) during which more than 6,000 children were vaccinated against the virus, while more than 50 families refused to get their children vaccinated during the first three days.

Top officials, including the Sindh EPI director and the executive director health, were not available for comments on the issue. Also representatives of non-governmental organizations, including those of the WHO, did not attend phone calls.

Posted by: Fred || 02/17/2013 00:00 || Comments || Link || E-Mail|| [356 views] Top|| File under: Govt of Pakistan
India-Pakistan
For KP's new governor, talks with Pakistani Taliban 'top priority'
[Dawn] With peace talks with the Pak Taliban on the agenda, newly-appointed Khyber Pakthunkhwa Governor Engineer Shaukatullah Khan does not plan to shy away from the traditional tribal jirga system as a platform for dialogue.

The media's focus on him is not without reason -- Khan is the first civilian from the Federally Administered Tribal Areas (Fata) to be appointed governor of Khyber-Pakhtunkhwa


... formerly NWFP, still Terrorism Central...


in Pakistain's restive northwest.

Listing peace as his top priority, Khan is in favour of talks with the Taliban even if they are unwilling to lay down their arms, citing tribal customs.

"I believe the

grinding of the peace processor

is heading in a successful direction. I would be willing to take on any task to hold peace talks with the

cut-thoat

s," he said. "Peace is our priority and we shall go for it."

At the age of 42, Khan, who hails from an influential family of Nawagai in Bajaur Agency, aka Turban Central

...Smallest of the agencies in FATA. The Agency administration is located in Khar. Bajaur is inhabited almost exclusively by Tarkani Pashtuns, which are divided into multiple bickering subtribes. Its 52 km border border with Afghanistan's Kunar Province makes it of strategic importance to Pakistain's strategic depth...
, is the youngest among his predecessors to have governed the region, hit badly by militancy and unrest.

The engineer, with a political background, is well accustomed to politics in Pakistain's tribal areas.

A graduate of the University of Engineering and Technology in Taxila, Khan first contested and lost the NA-43 Bajaur Agency seat in the 2002 elections. However,


if you can't be a good example, then you'll just have to be a horrible warning...


he won the same seat in the 2008 elections as an independent, and was made Federal Minister for Sports. He was later nominated Federal Minister for States and Frontier Regions.

His family's political legacy is also impressive: his father, Bismillah Khan, had twice won the NA seat from Bajaur Agency, while his elder brother, Hidayatullah Khan, is a senator.

Now, with dialogue between the government and the Taliban becoming a greater possibility, the governor's appointment is considered the key to success.

Unconditional talks

The governor believes that the traditional tribal jirga, which equally allows for negotiations with or without guns, is the best way to resolve the longstanding conflict between Islamic fascisti and the Pak government and military.

"If we go by tribal bylaws of resolving conflict, we should be holding peace talks whether one does or does not lay down arms. There is no bar on it," he said.

"I believe first we have to kick start the process. Then we shall discuss the conditions, as in the tribal way to resolving disputes, you may not start with pre-conditions or guarantees," he explains. "When you start talking, then you enter the next phase of guarantees."

Posted by: Fred || 02/17/2013 00:00 || Comments || Link || E-Mail|| [412 views] Top|| File under: Govt of Pakistan
Large blast rips through Quetta; 63 killed
[Dawn] At least 63 people were killed and almost 200

maimed

Saturday when a large

kaboom

shook Quetta, the capital of restive Balochistan



...the Pak province bordering Kandahar and Uruzgun provinces in Afghanistan and Sistan Baluchistan in Iran. Its native Baloch propulation is being displaced by Pashtuns and Punjabis and they aren't happy about it...


province, police officials said.

The

kaboom

occurred near a market at the busy Kirani road area of the city, located close to Hazara Town, where a large population of the ethnic Hazaras community resides.

"At least 63 people have been killed by the blast. The dead include

women and kiddies

," Mir Zubair Mehmood, police chief of Quetta city, told

news hound

s. "The

kaboom

completely destroyed a two-storey building."

Earlier Wazir Khan Nasir,

a police brass hat

, had said that almost 200 people had been injured in the attack.

"It was a sectarian attack, the Shia community was the target," said Wazir Khan Nasir.


A

front man

for the banned


The word "banned" doesn't mean the same thing in Pakistain that it does in other places. I'm not sure what it actually does mean, but it doesn't mean 'forbidden,' and any 'prohibition' is purely theoretical.


Lashkar-e-Jhangvi


... a 'more violent' offshoot of Sipah-e-Sahaba Pakistain. LeJ's purpose in life is to murder anyone who's not of utmost religious purity, starting with Shiites but including Brelvis, Ahmadis, Christians, Jews, Buddhists, Rosicrucians, and just about anyone else you can think of. They are currently a wholly-owned subsidiary of al-Qaeda ...




grabbed credit

for Saturday's bloodshed, news agency

Rooters

reported.

"We fear more casualties. We have announced an emergency in hospitals," said provincial home secretary Akbar Hussain Durrani.

Durrani said the bomb was planted near the pillar of a building in the market.

Officials and witnesses said an angry mob surrounded the area after the blast and were not allowing

coppers

, rescue workers and

news hound

s to reach the site.

"They were angry and started a protest, some of them pelted police with stones," said Durrani.

"Some of them were armed and were firing gunshots in the air, now they have allowed police and rescue workers to reach on spot," he added.

Governor Balochistan Zulfikar Magsi has announced Sunday to be a province-wide day of mourning. The Majlis-e-Wahdat-e-

Mohammedan

een and the Hazara Democratic Party (HDP) have also called a strike in Quetta on Sunday in protest of Saturday's blast.

The

lovely provincial capital

has become a flashpoint for sectarian linked violence, where at least 93 people were killed in a series of bombing last month. A majority of the people killed in the Alamdar Road blasts on Jan 10 belonged to the Hazara Shia community.

It was Pakistain's worst sectarian attack, claimed by the banned Lashkar-e-Jhangvi.

Later that month, Prime Minister Raja Pervez Ashraf sacked the provincial government after relatives and Shia demonstrators refused to bury the blast victims for four days in protest.

The protestors demanded greater protection from the government and military.
Posted by: Fred || 02/17/2013 00:00 || Comments || Link || E-Mail|| [506 views] Top|| File under: Lashkar e-Jhangvi
Bangladesh
14-party vows to avenge Rajib's killing
[Bangla Daily Star] The ruling Awami League-led 14-party alliance yesterday vowed to avenge the murder of blogger Ahmed Rajib Haidar by ensuring capital punishment to war criminals and banning Jamaat-Shibir.

They made the pledge at a gathering in Tongi before bringing out a procession to Uttara.

"Rajib, your bloodshed has strengthened the movement. We swear we will ensure that these traitors, Jamaat-Shibir-Razakar, are hanged till death," Agriculture Minister Matia Chowdhury said.

AL Joint General Secretary Mahbubul Alam Hanif said the main opposition BNP still seemed confused about its alliance with Jamaat.

"I would like to thank Mirza Fakhrul Islam Alamgir [acting secretary general of BNP] through this rally for exposing the true character of his party. By his words, he has proven that they are the protector and defender of the war criminals," he added.

Apart from Uttara, procession was organised at two other points in the capital.
Posted by: Fred || 02/17/2013 00:00 || Comments || Link || E-Mail|| [344 views] Top|| File under: Jamaat-e-Islami
Bangladesh
Rajib was targeted for his blog
[Bangla Daily Star] Online Jamaat-Shibir activists had branded the slain blogger Ahmed Rajib Haider as an atheist who they said should have been resisted.

Rajib, better known by his online identity as Thaba Baba, was one of the main initiators of the movement at Shahbagh, demanding death penalty for war criminals, according to a web post on Sonarbangla, a blog run by Jamaat-Shibir activists.

An image of Rajib's Facebook page was also posted on the same blog.

On February 11, a Sonarbangla blogger with a pseudonym, Sporsher Baire (Out of Touch), wrote about the organisers of the ongoing Shahbagh movement.

Rajib was also named on the site.

After Rajib was brutally murdered in Mirpur in Dhaka on Friday, the Facebook page was not found on the site.

The Daily Star, however, had captured an image of this blog page.

Bangladesh Telecommunication Regulatory Commission blocked the Sonarbangla blog yesterday morning.

The Bloggers and Online Activists Network has been demanding that the government block the page since it launched the protest on February 5 hours after an international crimes tribunal awarded Jamaat leader Abdul Quader Mollah life term for war crimes.

Ahmed Rajib Haider used to write as Thaba Baba on different blogs. In his last Facebook status posted Friday afternoon, he called for banning the institutions owned by the Jamaat-e-Islami
...The Islamic Society, founded in 1941 in Lahore by Maulana Sayyid Abul Ala Maududi, aka The Great Apostosizer. The Jamaat opposed the independence of Bangladesh but has operated an independent branch there since 1975. It maintains close ties with international Mohammedan groups such as the Moslem Brotherhood. the Taliban, and al-Qaeda. The Jamaat's objectives are the establishment of a pure Islamic state, governed by Sharia law. It is distinguished by its xenophobia, and its opposition to Westernization, capitalism, socialism, secularism, and liberalist social mores...
, an ally of the BNP-led 18-party opposition, in Bangladesh.

But mysteriously, most of the writings by Thaba Baba are not available on the internet from yesterday. A few of his writings are available, but whether those were written by Thaba Baba is not clear.

According to different bloggers' posts in Facebook, Shibir cadres have continued campaigning against the activists of the movement.

For example, a person named Dhansiri Wahid in his status on Facebook termed several of Shahbagh activists as atheists.

"It is a duty of all

Moslem

s to kill those atheists," he said.

Wahid named Thaba Baba, Asif Mohiuddin, Bami Shial, Arif Jebotik, Doctor Aizu, Nijhum Majumder and other bloggers, saying he wanted to kill them himself.

Another Facebook account holder Farabi Shafiur Rahman in a post said the imam who conducted the namaz-e-janaza of Rajib yesterday at Shahbagh would also be killed.

This person also suggested throwing Rajib's body to tigers at the Mirpur Zoo.

Last month, another blogger Asif Mohiuddin was stabbed at Uttara in the capital by some unknown people but he survived. Asif is a friend of the activists of Shahbagh movement.

Posted by: Fred || 02/17/2013 00:00 || Comments || Link || E-Mail|| [453 views] Top|| File under: Jamaat-e-Islami
Africa North
Diesel shortage pushes Egyptians to the brink
CAIRO - Fathy Ali is beyond anger as he queues for hours in a line of 64 trucks and buses to fill his tank with scarce subsidized diesel fuel, known in Egypt as "Solar."

"This has become part of my life. I come and wait for hours or days, depending on my luck," the chain-smoking bus driver said at a besieged gas station on Cairo's Suez High Road, wrapped in a scarf and thick coat for the long ordeal. "At the start it used to upset me a lot but now I've kind of given up."

Diesel supplies are drying up as a cash-strapped government struggles to cap a mounting bill for subsidies it has promised the IMF it will reform to secure an elusive $4.8 billion loan desperately needed to keep a sagging economy afloat.

The situation appears near breakdown with growing shortages, unsustainable subsidies and foreign exchange reserves running out, raising the risk that fuel bottlenecks lead to food shortages and pose a risk to political stability.

Foreign reserves are down below $15 billion, less than three months' imports, despite deposits from Qatar and Turkey. The Egyptian pound has lost 8 percent of its value this year and a black market has emerged for hard currency.

The nation's strategic reserve of diesel fuel is down to three days' supply, the official MENA news agency quoted a government official as saying last week. Bakeries that use diesel to make staple subsidized bread have been told to keep 10 days' fuel supply but not all have the capacity.

The Muslim Brotherhood-led government of President Mohamed Mursi this week postponed for up to three months a rationing system for subsidized fuel due to start in April in what looks like an attempt to avoid upsetting voters before parliamentary elections due that month.

But reforms cannot be delayed for long, economists say.

"Fuel shortages are a symptom of the strains on Egypt's unsustainable subsidy system," said Simon Kitchen, an economist at EFG-Hermes in Cairo.

Two government measures have aggravated the problem. In December, the subsidy on 95-octane petrol used by the wealthiest Egyptians was scrapped. That drove some motorists down-market to buy lower-grade fuel, raising the demand for subsidized 92-octane gasoline.


Super octane in the U.S. is 93 octane, though a gas station near us sells 115 octane (at $6.89 a gallon) for reasons that I can't fathom...

Then in a drive to curb theft, smuggling and other abuses, the government restricted distribution of heavily subsidized low-grade gas oil used by trucks, tractors and buses to filling stations owned and operated by the military. That caused longer lines at the pumps and increasing economic disruption. At several filling stations, queues led to fights breaking out this week, Egyptian media reported.

The situation is so serious that Mursi held an emergency meeting with ministers about it on Tuesday night and instructed the energy minister to ensure sufficient supply, according to presidential spokesman Yasser Ali.


Ah yes, instructions. That should do it. Kimmie did that in North Korea all the time. He'd visit a place and provide personal instruction. That's why Nork-land is a paradise, you know...

Minister for Petroleum and Mineral Resources Osama Kamal said subsidizing Solar, sold at a give-away price of 1.25 Egyptian pounds ($0.19) a liter, costs the government $35 million a day. Altogether, energy subsidies will cost 120 billion Egyptian pounds in the fiscal year to end-June, up from 115 billion pounds the previous year, he said. They account for almost all of the forecast 135 billion pound budget deficit.

Until Tuesday evening, when the diesel shortage became the number one topic of television and radio talk-shows, the government seemed to be in denial.

"There is no shortage," Kamal said. "There is a crisis in the distribution of Solar, not in the availability of it."

Asked whether a shortage of hard currency was constraining fuel imports, he said: "Financial resources are still available for imports but they must be reserved for the most important priorities."

To drivers and tour operators, the result is the same.

Khaled el-Manawi, a senior board member of the Egyptian travel agents' association, said the government was harming his industry, already hard hit by political turmoil, by withdrawing subsidized fuel from tourist boats.

Businessman George Bishoy, who owns a fashion accessories store in the affluent Cairo suburb of Heliopolis, said his business had suffered a lot from delays in the delivery of imported goods.

The daily al-Ahram quoted drivers complaining about the emergence of a black market in which a liter of diesel is sold at double the normal price.

The spokesman of the independent drivers' union, Tarek el-Bahary, told Reuters: "The Solar problem is devastating. Drivers are suffering daily and the elected president has failed to solve this crisis."

"The number of trucks has not increased, the number of trips has not increased but the government is unable to provide the Solar and unable to come up with creative solutions to solve the problem," he said.
Posted by: Steve White || 02/17/2013 00:00 || Comments || Link || E-Mail|| [640 views] Top|| File under:
India-Pakistan
Paramedics to boycott polio drive in Bajaur
[Dawn] The paramedical staff in Bajaur Agency, aka Turban Central


...Smallest of the agencies in FATA. The Agency administration is located in Khar. Bajaur is inhabited almost exclusively by Tarkani Pashtuns, which are divided into multiple bickering subtribes. Its 52 km border border with Afghanistan's Kunar Province makes it of strategic importance to Pakistain's strategic depth...


on Friday announced to boycott the coming polio


...Poliomyelitis is a disease caused by infection with the poliovirus. Between 1840 and the 1950s, polio was a worldwide epidemic. Since the development of polio vaccines the disease has been largely wiped out in the civilized world. However, since the vaccine is known to make Moslem pee-pees shrink and renders females sterile, bookish, and unsubmissive it is not widely used by the turban and automatic weapons set...


campaign in the region in protest against the World Health Organisation officials' alleged misbehaviour.

The announcement was made after a meeting of Bajaur Paramedical Association here.

BPA chairman Ghulam Hazrat chaired the meeting, where office-bearers of the association and senior staff of the local health deportment also showed up.

Participants showed concern over the WHO officials' alleged misbehaviour with paramedical staff in the region and decided that paramedics would not take part in the polio drive beginning on Monday (Feb 18).

"We condemn the misbehaviour of our colleagues by the WHO officials and our boycott of polio activities will continue until they are not transferred from the agency," Mr Ghulam Hazrat said.

He said paramedics were the backbone of health services, especially polio vaccination, and that they always did their job with commitment.

"We are not ready to take part in the upcoming polio activities in the agency under the command of Dr Shaukat and Dr Sher Khan from WHO," he added.

Mr Ghulam Hazrat said the local administration, health department and WHO would be to blame if paramedics boycotted polio vaccination and therefore, they all needed to properly address the matter without delay.

"We have already informed all the people concerned about our boycott," he said.

Local health officials have expressed concern


...meaning the brow was mildly wrinkled, the eyebrows drawn slightly together, and a thoughtful expression assumed, not that anything was actually done or indeed that any thought was actually expended...


about the paramedics' decision, which, they said, would have negative bearing on vaccination.

"The decision of boycotting polio campaign by paramedical staff is a matter of serious concern for us because the health deportment can't run the campaign without their," an official said.

The official said around 224,690 children in the region could be adversely affected if polio campaign was not carried out.

Meanwhile,


...back at the Esquimeau village Jack was learning how to rub noses with Nootka's wife......


an official of the local administration said the administration had taken note of the matter and was trying to convince paramedics to review their decision.

He said if paramedics didn't take part in the vaccination campaign, then strict action would be taken against them.
Posted by: Fred || 02/17/2013 00:00 || Comments || Link || E-Mail|| [390 views] Top|| File under: Govt of Pakistan
State blamed for failing to control attacks against Hazaras
[Dawn] Three members of the minority Hazara community were

rubbed out

in Quetta on Thursday. This, barely a week after two brothers were targeted in the same city.


Ridiculous. What obligation does a state have to ensure the safety of its citizens?


The second and third weeks of November saw an attack on the Shia Hazaras every other day.

While the Human Rights Commission of Pakistain has stated that more than 800 Hazaras have been killed since 2001, the figure must surely have gone up given the increasing number of attacks. As it is, around 112 people have been killed and more than 148 Hazaras

were maimed

in 58 incidents in 2012 alone.

Majority of the concerned parties remain aloof to the situation in Pakistain, with the perpetrators of this violence roaming freely. Amidst an increasing sense of insecurity among the members of Hazara community in Quetta, human rights


When they're defined by the state or an NGO they don't mean much...


groups and Hazara diaspora have been busy raising the issue in the West.

At a recent conference held in Gothenburg, Sweden aimed at highlighting the "genocide of Hazaras in Pakistain," more than 200 people were in attendance, including human rights activists and members of civil society.

Historian, writers and rights activists spoke at the conference including Ali Dayan Hassan of Human Rights Watch


... dedicated to bitching about human rights violations around the world...


and Professor Dr Ishtiaq Ahmed of Stockholm University.

"The Human Rights Watch believes that Hazara face a double jeopardy due to their sect and ethnicity. This has created a sense of extreme insecurity among the Hazara community, particularly in the city of Quetta," Hassan said, while speaking to the conference via a video link.

Blaming the state's inability to deal with the problem, Hassan said: "A third of all Shias killed in Pakistain over last one year are Hazara. Such a disproportionately high number of such a small community has been targeted repeatedly and with impunity."

While the human rights situation in Balochistan



...the Pak province bordering Kandahar and Uruzgun provinces in Afghanistan and Sistan Baluchistan in Iran. Its native Baloch propulation is being displaced by Pashtuns and Punjabis and they aren't happy about it...


has been deteriorating over the years, the rights watch group's official said "militant groups, including Lashkar-e-Jhangvi


... a 'more violent' offshoot of Sipah-e-Sahaba Pakistain. LeJ's purpose in life is to murder anyone who's not of utmost religious purity, starting with Shiites but including Brelvis, Ahmadis, Christians, Jews, Buddhists, Rosicrucians, and just about anyone else you can think of. They are currently a wholly-owned subsidiary of al-Qaeda ...


target Shias across Pakistain and Hazaras in particular."

He said it were the same

cut-thoat

groups that attacked Hazaras in Mazara-e-Sharif of Afghanistan in late 1990s as well and "have found safe haven in Quetta and target the Hazara community."
Posted by: Fred || 02/17/2013 00:00 || Comments || Link || E-Mail|| [673 views] Top|| File under: Govt of Pakistan
Africa Horn
One Killed in Car-Bomb at Somali Capital Restaurant
[An Nahar] At least one person was killed Saturday by a

boom-mobile

in the latest of a string of attacks in Somalia's war-ravaged capital, set off outside a popular beachside restaurant, police said.

"We have reports that one person was killed and another was injured in the blast," said police officer Hussein Ali, who was nearby when the car went kaboom!.

The

kaboom

took place close to Mogadishu's famous Lido beach, which is usually crowded on a weekend with families enjoying the sand, playing football or swimming in the Indian Ocean waves.

"The car was laden with explosive and set off in the parking area... it was a huge blast," Ali added, noting that several other cars and the building were also damaged.

No group immediately

grabbed credit

for the blast, but Al-Qaeda-linked Shabaab Islamic fascisti have launched a series of guerrilla-style attacks in Mogadishu in recent months.

The Islamic fascisti have vowed to topple newly elected President Hassan Sheikh Mohamuod, who took office in September after being chosen by the country's new parliament.

But the once powerful-Shabaab



... the Islamic version of the old Somali warlord...


are on the back foot inside Somalia, having fled a string of key towns ahead of a 17,000-strong African Union


...a union consisting of 53 African states, most run by dictators of one flavor or another. The only all-African state not in the AU is Morocco. Established in 2002, the AU is the successor to the Organisation of African Unity (OAU), which was even less successful...


force which is also fighting alongside Somali soldiers.

Æthiopian troops are also battling the Shabaab in the southwest of Somalia.

On Thursday, AU troops and government forces seized the towns of Janalle, Aw Dhigle and Barire, some 80 kilometers (50 miles) southwest of the capital Mogadishu, the latest Shabaab bases to fall.

However,


it was a brave man who first ate an oyster...


the Shabaab remain a potent threat, still controlling rural areas as well as carrying out guerrilla attacks in areas apparently under government control.

Some, retreating ahead of AU-led assaults, have relocated to the northern Golis mountains in Somalia's semi-autonomous Puntland


...a region in northeastern Somalia, centered on Garowe in the Nugaal province. Its leaders declared the territory an autonomous state in 1998. Puntland and the equally autonomous Somaliland seem to have avoided the clan rivalries and warlordism that have typified the rest of Somalia, which puts both places high on the list for Islamic subversion...


region.

Posted by: Fred || 02/17/2013 00:00 || Comments || Link || E-Mail|| [476 views] Top|| File under: al-Shabaab
Home Front: WoT
Backlash against new US medal for drone pilots
[Dawn] Should US drone pilots or cyber warriors thousands of miles from the battlefield be eligible for a more prestigious combat medal than soldiers

maimed

or killed in action?


I think they ought to get a medal hickey for every corpse.


The Pentagon concluded this week the answer is "yes" -- at least in extraordinary circumstances, and announced the creation of the Distinguished Warfare Medal, outranking even the Bronze Star.

While supporters cheered America's nod to the changing nature of warfare, it has triggered an angry backlash with some veterans and active-duty troops upset over the most substantial shakeup in the hierarchy of military medals since World War Two.

Opponents say the new medal's rank is too high and sends a signal -- inadvertently, perhaps -- that the Pentagon does not sufficiently value the sacrifices of front-line troops.

For Brian Jopek, whose 20-year-old son, Ryan, earned a Bronze Star when he was killed by a

roadside kaboom

in Iraq in 2006, the debate is intensely personal.

"To me it's just a slap in the face, not only for my son, me, other members of my family," Jopek, who also served in Iraq and is now a journalist in Wisconsin, told

Rooters

.
Posted by: Fred || 02/17/2013 00:00 || Comments || Link || E-Mail|| [838 views] Top|| File under:
Bangladesh
Shahbagh protesters attend janaza of murdered blogger
[Bangla Daily Star] The brutal killing of blogger Ahmed Rajib Haidar has strengthened the Shahbagh protesters' resolve and made them more confident of winning their battle.

"Touching our co-fighter's coffin, we now swear not to return home leaving our demands unfulfilled," Imran H Sarker, one of the key organisers of the movement, said after Rajib's namaz-e-janaza at the venue yesterday.

"The soul of our friend will not rest in peace until the spirit of the Liberation War is upheld, Jamaat and Shibir eliminated and their politics banned," said Imran, also a blogger.

The protesters called upon the nation to fight for the justice for the killing of Rajib, who was found murdered near his house at Pallabi in the capital Friday night.

They termed Rajib a martyr and a freedom fighter of new generation and vowed to carry out his mission which was to see the war criminals hanged.

Prime Minister Sheikh Hasina

...Bangla dynastic politician and current Prime Minister of Bangladesh. She has been the President of the Bangla Awami League since 1981. She is the eldest of five children of Sheikh Mujibur Rahman, the founding father of Bangladesh. Her party defeated the BNP-led Four-Party Alliance in the 2008 parliamentary elections. She has once before held the office, from 1996 to 2001, when she was defeated in a landslide...
visited his residence in the capital's Pallabi yesterday afternoon and vowed to bring the murderers to trial.

Meanwhile,


...back at the Council of Boskone, Helmuth ordered the space pirate fleet to attack Zemblonia...


through separate statements, Bangladesh Garment Manufacturers and Exporters Association (BGMEA) and International Committee for Democracy in Bangladesh (ICDB) expressed their solidarity with the movement.

Students and teachers of University of Asia Pacific and Institute of Architects, Bangladesh, yesterday joined the movement. Rajib was a student of the university and a member of the institute.

Spearheaded by a group of bloggers and online activists, the demonstration started on February 5, hours after Jamaat leader Abdul Quader Mollah was given life imprisonment in a war crimes case.

The 12th straight day of the demonstration passed with protesters venting outrage at the murder of Rajib, known in the Bangla blog community as Thaba Baba.

Posted by: Fred || 02/17/2013 00:00 || Comments || Link || E-Mail|| [407 views] Top|| File under: Jamaat-e-Islami
Africa Horn
Britain Urges Chad to Arrest Sudan's Bashir
[An Nahar]

Britannia

called on Chad on Saturday to arrest Sudanese President Omar al-Bashir

Head of the National Congress Party. He came to power in 1989 when he, as a brigadier in the Sudanese army, led a group of officers in a bloodless military coup that ousted the government of Prime Minister Sadiq al-Mahdi and eventually appointed himself president-for-life. He has fallen out with his Islamic mentor, Hasan al-Turabi, tried to impose shariah on the Christian and animist south, resulting in its secessesion, and attempted to Arabize Darfur by unleashing the barbaric Janjaweed on it. Sudan's potential prosperity has been pissed away in warfare that has left as many as 400,000 people dead and 2.5 million displaced. Omar has been indicted for genocide by the International Criminal Court but nothing is expected to come of it.
while he visits N'Djamena for a regional summit and to hand him over to the International Criminal Court


... where Milosevich died of old age before being convicted ...


Chad is one of the countries signed up to the ICC's founding treaty which are legally bound to arrest Bashir, who is wanted for war crimes, crimes against humanity and genocide in the long-running Darfur conflict.

But several signatories have failed to do so, and Bashir visited Chad on Saturday for talks with central African leaders on security, including the operation against Islamists in Mali.

"If President Bashir is not incarcerated
... anything you say can and will be used against you, whether you say it or not...
, this will be the third time the government of Chad has failed to implement warrants issued by the International Criminal Court for war crimes, crimes against humanity and genocide," British minister for Africa Mark Simmonds said.

"Chad has committed itself to full cooperation with the ICC, and I reiterate the importance that the British government places on such commitments.

"The UK expects Chad to stand by its obligations and will be disappointed if it does not do so."

Posted by: Fred || 02/17/2013 00:00 || Comments || Link || E-Mail|| [363 views] Top|| File under: Govt of Sudan
Home Front: WoT
After 15 years in solitary, convicted terrorist pleads for contact with others
Ramzi Yousef, convicted in the 1993 bombing of the World Trade Center, asks a judge to move him into a more open prison environment. Some agree his treatment is unconstitutional.


All those things we are told happen to people in supermax apparently do. And Mr. Yousef, nephew of Khalid Shaikh Mohammed, doesn't like it.
Posted by: trailing wife || 02/17/2013 00:00 || Comments || Link || E-Mail|| [848 views] Top|| File under:
Syria-Lebanon-Iran
Clashes near Syria Airports as Army Bombs Golan
[An Nahar] Clashes erupted at dawn on Saturday around Aleppo airport and a nearby airbase, as Syrian troops bombarded the Golan ceasefire zone bordering Israel in response to rebel attacks, a watchdog said.

The rebel fighters "clashed with government troops in the vicinity of Aleppo international airport and Nayrab military airbase on Saturday morning as shelling was heard in the area," said the Syrian Observatory for Human Rights.

The

gunnies

are pressing for more gains in the northern province of Aleppo after seizing Al-Jarrah military airport and a military complex tasked with securing the international airport this week.

They see the capture of the airports as a way of seizing large amounts of ammunition and to put out of action warplanes used by the regime to bombard rebel-held areas.

The latest violence in the area comes after more than 150 combattants from both sides were killed in the battle for Base 80, the now rebel-held military complex that was tasked with protecting the strategic airports.

Also on Saturday, fighting erupted in the Golan Heights as rebels overran a military police checkpoint at Khan Arnabeh, a town just beyond the outer ceasefire line along the demilitarised zone bordering Israel, said the Observatory.

The rebels captured weapons and a tank after seizing the checkpoint, and blew up the tank when regime forces began to retaliate.

The army shelled Khan Arnabeh and the nearby village of Jubata al-Khashab, located inside the ceasefire zone.

The Golan has been tense since the outbreak two years ago of the anti-regime uprising in Syria that has turned into a bloody insurgency, at times spilling over with mortar and gunfire into the Israeli-held zone.

Regime forces meanwhile killed a key commander of the jihadist Al-Nusra Front on Friday night, also losing seven of their own men when they attacked his safehouse near the rebel-held city of Shadadeh, said the Observatory.

The Al-Nusra Front seized Shadadeh on Thursday after three days of fierce fighting and car

kaboom

s that left more than 100 troops dead.

The

festivities

come a day after 170 people -- 39 civilians, 53 soldiers and 78 rebels -- were killed nationwide, according to the Observatory, which relies on a network of activists, medics and lawyers on the ground for its reports.

Posted by: Fred || 02/17/2013 00:00 || Comments || Link || E-Mail|| [469 views] Top|| File under: Govt of Syria
India-Pakistan
Fata people forcing TTP to seek peace, says WP report
[Dawn] Pressure from Pakhtun

rustics

has forced the Pak Taliban to seek a negotiated settlement of their war with the Pak military, says a Washington Post report published on Friday.

The report describes Tehrik-e-Taliban Pakistain as a "fractured and cash-strapped", group which is losing support of local

rustics

frustrated by a protracted war..

TTP chief Hakimullah Mehsud recently offered to start peace talks with the government, raising the prospect of a negotiated end to Pakistain's war against

bad turban

s.

After interviewing analysts, Fata residents and

turban

experts, the Post concluded that Mehsud heads a narrow network of

faceless myrmidons

who often have links to criminal gangs and have only limited influence in a vast tribal region.

The report calls TTP a collection of "scores of

bad turban

groups led by commanders with disparate agendas and varying loyalties".

But the Post warns that Mehsud's offer to talk peace may be "an attempt to regain stature, silence critics and gain concessions from a weak government heading into nationwide elections".

The report points out that some of Mehsud's most powerful commanders have broken away and set up their own fiefdoms in other parts of the tribal area.

Besides thousands of Pak Taliban and local

rustics

, Mehsud also has a large number of

imported muscle

, including Uzbeks and other Central Asians.

The foreigners are "mostly disliked by local residents" who also have started voicing their frustration with the war which has forced thousands of

rustics

from their homes. Many people in Fata see Mehsud's Taliban as killers and criminals.

"The TTP in North
Wazoo is looking for talks because it is losing the support of the local people," an Islamabad-based think-tank, Fata Research Centre, told the Post.

"They are weak, there is infighting," FRC director Mansour Mehsud said. They used to have the support of most people but not anymore," said Mansour Mehsud. "People used to think that they would bring justice based on the holy Koran but instead fighting has displaced hundreds of thousands of people."

He said the Pak Taliban also were running out of money and that extortion and kidnappings had become one of their biggest sources of income.

A wealthy trader living on the edge of the tribal area, who was afraid of giving his name because he feared retribution, told the Post the Taliban swindled thousands of dollars from him.
He said he was threatened, his family was terrorized and then a bomb went kaboom! at his home, seriously wounding his niece.

Commenting on the TTP's peace offer, the Post notes that "in brazen disregard for Pak law, the video in which they offered peace talks featured convicted killer Adnan Rashid, who

beat feet from

death row during a jailbreak by the Taliban last year," the report points out.

Posted by: Fred || 02/17/2013 00:00 || Comments || Link || E-Mail|| [359 views] Top|| File under: TTP
Syria-Lebanon-Iran
Hariri to Nasrallah: Protectors of Rafik Hariri's Assassins Mustn't Discuss His History
"Shut up," he explained kindly.

[An Nahar] Former Prime Minister Saad Hariri stated on Saturday that those "protecting the killers of late PM Rafik Hariri have no right to talk about his history".

Hariri's Twitter statement came as a response to Hizbullah leader Sayyed Hassan Nasrallah's Saturday speech during which he said the late PM was supportive of the party's arms until "peace was reached in the Middle East".

"Hariri had told me he would resign from the premiership to avoid being in conflict with Hizbullah," Nasrallah stated during the commemoration of the party's "martyr leaders".

Hizbullah's leader lashed out at Saad Hariri, accusing him of trying to strike a settlement over backing him for the premiership.

He revealed: "You proposed to neutralize the arms of the resistance if we agreed to support you as a premier".

"We will not support you because we want a president who is present in Lebanon," he expressed.

Referring to Hizbullah's controversial arsenal of weapons, Hariri had said on Thursday during the March 14 commemoration of late PM Hariri that "today, every Lebanese is able to see that the problem is not a fatal mistake in (the Bekaa town of) Arsal, the problem lies in fatal weapons widespread across Lebanon, because there is a mini-state more powerful than the state.

Hariri had also addressed the Special Tribunal for Lebanon, saying: "But is it possible that Hizbullah continues to bury its head in the sand and refuses to see the state of anxiety, alienation and division that exists in the Islamic arena as a result of its refusal to hand over the suspects. Is it possible that Hizbullah refuses until now to hand over the accused in the assassination attempt against (MP) Butros Harb?"

Four Hizbullah members have been named suspects by the Special Tribunal for Lebanon in the Beirut truck bombing that killed Hariri and 21 others on Feb. 14 , 2005.
Posted by: Fred || 02/17/2013 00:00 || Comments || Link || E-Mail|| [453 views] Top|| File under: Hezbollah
Who's in the News
14
[untagged]
6
Jamaat-e-Islami
5
Govt of Pakistan
4
Arab Spring
3
Govt of Syria
2
TTP
2
Boko Haram
2
Govt of Iran
1
Govt of Sudan
1
Hezbollah
1
al-Shabaab
1
Lashkar e-Jhangvi
1
Taliban
1
al-Qaeda in Iraq
Bookmark
E-Mail Me
The Classics
The O Club
Rantburg Store
Comments Spam
The Bloids
The Never-ending Story
Thugburg
RSS Links
Gulf War I
The Way We Were
Bio
Sink Trap
Alzheimer's Association
Day by Day
Counterterrorism
Hair Through the Ages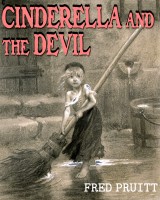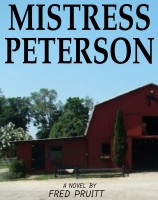 On Sale now!


A multi-volume chronology and reference guide set detailing three years of the Mexican Drug War between 2010 and 2012.

Rantburg.com and borderlandbeat.com correspondent and author Chris Covert presents his first non-fiction work detailing the drug and gang related violence in Mexico.

Chris gives us Mexican press dispatches of drug and gang war violence over three years, presented in a multi volume set intended to chronicle the death, violence and mayhem which has dominated Mexico for six years.
Click here for more information


Meet the Mods
In no particular order...


Steve White
Seafarious
Pappy
lotp
Scooter McGruder
john frum
tu3031
badanov
sherry
ryuge
GolfBravoUSMC
Bright Pebbles
trailing wife
Gloria
Fred
Besoeker
Glenmore
Frank G
3dc
Skidmark
Alaska Paul



Better than the average link...



Rantburg was assembled from recycled algorithms in the United States of America. No trees were destroyed in the production of this weblog. We did hurt some, though. Sorry.
18.206.187.81