Economy
WE ARE SWIMMING IN OIL
America has more fossil fuel resources than any other nation. Russia is second, Saudi Arabia is third. On Thursday, a representative of the Government Accountability Office testified before the House Science Subcommittee on Energy and Environment that the Green River Formation alone–it is located at the intersection of the states of Colorado, Utah and Wyoming, and mostly underlies federal lands–contains as much oil as the entire proven reserves of the rest of the world combined. America is uniquely blessed in its energy resources. Two questions remain: 1) will Obama finally abandon his moronic two percent claim, and 2) will Obama, in a possible second term, block the development of the resources that can assure America's economic supremacy for generations?

Posted by: Beavis || 05/13/2012 10:47 || Comments || Link || E-Mail|| [440 views] Top|| File under:
The Pakistani Perspective: The Meaning Of Osama Bin Laden One Year Later
FIRST, THERE WAS SPIN

Was he, or wasn't he? Did the SEALs shoot him unarmed, or did he go down fighting? Were the Paks involved, or incompetent, or both. The post-mortem chatter about OBL was confusing, if not confounding.

The Basic Booboo from D.C.:


The day after bin Laden was killed, White House officials gleefully pointed out that we was living in comfort with his family in a walled, fortress-like house far from the rugged war zones of Pakistain's triba; areas or southern Afghanistan. "Here is bin Laden, who has been calling for these attacks, living in this million-dollar plus compound, living in an area that is far removed from the front, hiding behind women who were put in front of him as a shield," Brennan told

news hound

s. "I think it really just speaks to just how false his narrative has been over the years."

But there were several mistakes in Brennan's statements, which underscored the continued weakness of the American counter-messaging strategy. Within twenty-four hours, the White House was forced to correct the fact there were no women shielding bin Laden when he was shot and killed. A further correction, about whether bin Laden was armed and participated in a firefight with the Navy SEALS (he wasn't and he didn't), also had to be made. First accounts of complicated military missions are almost always incomplete or inaccurate. But in his haste to trumpet the mission's operational success, Brenna heralded details about bin Laden that turned out to be wrong, undermining the credibility of the rest of this message in the

Moslem

world and elsewhere in the world.
- Counter Strike: The Untold Story of America's Secret Campagin Against Al Qaeda - Eric Schmitt & Thom Shanker

CIA's Black Beard Vanity Fair


The CIA's release of five videos of bin Laden on May 7th, just days after they were recovered from his hideout, illustrated the

B.O. regime

's efforts to minimize the al Qaeda leader's mystique, even among mainstream

Moslem

s who admired him for standing up to the West. The selected outtakes from bin Laden's recorded messages to his followers appeared to be part of an American effort to underscore bin Laden's vanity. In one video, bin Laden is shown watching himself on television in his house, and his beard is mostly white. In the other four videos, in which bin Laden addresses the

Moslem

world, his beard is black. US intelligence officials openly speculated that the al Qaeda leader had dyed his beard black in these videos in order to appear younger.
- Counter Strike: The Untold Story of America's Secret Campagin Against Al Qaeda - Eric Schmitt & Thom Shanker

THE OSAMA PAPERS

The 175-page cache posted online by the US Military Academy's Combating Terrorism Center - in the week marking a year since Bin Laden's death provides a flurry of insights about the man and his machine, Al Qaeda. Here's how it was analyzed:

Fearing Nature, Not Pakistain?


Perhaps the most notable communication, however, is one dated Aug. 27, 2010. In it, bin Laden fears for the safety of his fighters and followers in Pakistain-not because they might be tossed in the clink
Youse'll never take me alive coppers!... [BANG!]... Ow!... I quit!
or incarcerated
Into the paddy wagon wit' yez!
by the authorities, but because torrential rains and flooding were then afflicting that country...This is astonishing. Bin Laden was more fearful that his men might be affected by the weather than by any effort of the Pak government to apprehend them. This assertion alone speaks volumes about how comfortable he and his minions found their refuge there.
- Bruce Hoffman, director of Georgetown University's Center for Security Studies and a senior fellow at the U.S. Military Academy's Combating Terrorism Center in The Wall Street Journal Op-Ed, May 8, 2012

No Pak Smoking Gun


There is no explicit reference to any institutional support from Pakistain, where the al-Qaeda leader lived for nine years...The papers make mention of "trusted Pak brothers", but one reference suggests Bin Laden was wary of Pak intelligence

- BBC backgrounder, "the late Osama bin Laden


... who no longer has to waste time and energy breathing...


's document's released", May 3, 2012

Rebranding Al Qaeda:


His concerns in fact centered on his belief that Western media and al Qaeda's enemies were misportraying the movement by focusing only on its violent side and ignoring its political aims and aspirations. Bin Laden thus sought a new name for the movement that would more accurately reflect its ideological pretensions and self-appointed role as defender of

Moslem

s everywhere.

- Bruce Hoffman, director of Georgetown University's Center for Security Studies and a senior fellow at the U.S. Military Academy's Combating Terrorism Center in The Wall Street Journal Op-Ed, May 8, 2012

Fifteen Seconds of Fear: How OBL/Al Qaeda rated the western press

Fox News "falls into the abyss as you know, and lacks neutrality too."

CNN "seems to be in cooperation with the government more than others."

And "ABC channel is all right; actually it could be one of the best channels, as far as we are concerned."

HOW HE LIVED

OBL's "million dollar mansion" was recently razed, prior to his first death anniversary, by a government wary of it becoming an icon and thus a mecca for terror-tourists, gawkers and wannabe jihadists. But a new book takes us inside the "Pacer's" (the pre-Geronimo code-name for OBL) compound:

A Manhunt Revealed


We learn, for example, that Bin Laden's two older wives, both academics, taught the children Arabic and read from the Qur'an in a bedroom on the second floor. Almost every day, apparently, the al-Qaeda leader, a strict disciplinarian, lectured his family about how the children should be brought up.
That sounds like fun. Or not...
Nor were Bin Laden's living conditions particularly salubrious. A tiny bathroom off the bedroom he shared with his Yemeni third wife had green tiles on the walls but none on the floor, a rudimentary squat toilet and a cheap plastic shower. In this bathroom, Bergen tells us, Bin Laden (54 when he died) regularly applied Just for Men dye to his hair and beard. Next to the bedroom was a kitchen the size of a large closet, and across the hall was Bin Laden's study, where he kept his books on crude wooden shelves and tapped away on his computer. There was no air-conditioning.

- Jason Burke of The Guardian, reviewing Peter Bergen's newly released "Manhunt"

FRIENDS OR THERAPISTS?

There was a lot of flak after Neptune Spear, and post-mortem OBL, most of it hit Pakistain. When
Pervez Perv Musharraf


... former dictator of Pakistain, who was less dictatorial and corrupt than any Pak civilian government to date ...


stated so to CBS's 60 Minutes on September 25, 2005 that
"One thing is very sure, let me assure you, that we are not going to hide him for a rainy day and then release him to take advantage,"
that categorical denial, though punctured by OBL being found in killed in Abbottabad


... A pleasant city located only 30 convenient miles from Islamabad. The city is noted for its nice weather and good schools. It is the site of Pakistain's military academy, which was within comfortable walking distance of the residence of the late Osama bin Laden....


, still continues to hold mostly true.

Allegations on Pakistain, Spun & Counterspun


"It was decided that any effort to work with the Paks could jeopardize the mission. They might alert the targets."

- Leon Panetta


...current SecDef, previously Director of the Central Intelligence Agency. Panetta served as President Bill Clinton's White House Chief of Staff from 1994 to 1997 and was a member of the United States House of Representatives from 1977 to 1993....


to Time Magazine, May 3, 2011


Both countries "cooperated in making sure" that the operation leading to bin Laden's death was "successful".

- CNN quoting Hussain Haqqani, May 2, 2011


"We assisted only in terms of authorization of the helicopter flights in our airspace" and that "we did not want anything to do with such an operation in case something went wrong."

- Anonymous Pak official confirming to CNN's Nick Paton Walsh that there was Pak cooperation into the operation, May 2, 2011


Bin Laden hiding "deep inside" Pakistain was a matter of grave concern for India, and showed that "many of the perpetrators of the Mumbai terror attacks, including the controllers and the handlers of the

snuffies

who actually carried out the attack, continue to be sheltered in Pakistain".

- Wall Street Journal quoting P. Chidambram, the Indian Home Minister, May 2, 2011


"Clearly to be able to be there he must have had some support mechanisms - absolutely."

- China's Xinhua news agency quoting Prime Minister Julia Gillard on May 3, 2011


"We would have destroyed them long ago" Nazarov said, if other countries didn't manipulate terrorist groups for "geopolitical goals." For instance, in Pakistain Osama bin Laden wasn't an invisible man, and many knew his whereabouts in North

Wazoo

, but whenever security forces attempted a raid on his hideouts, the enemy received warning of their approach from sources in the security forces.

- Point 7(C) of Wikileaks Cable 09DUSHANBE1433, quoting State Committee for National Security (GKNB) Deputy Chairman for Counterterrorism General Abdullo Sadulloevich Nazarov of Tajikistan (dated Dec 16, 2009)


The fact that Bin Laden was living in a large house in a populated area suggests that he must have had a support network in Pakistain.

- UK Prime Minister
David Cameron
... has stated that he is certainly a big Thatcher fan, but I don't know whether that makes me a Thatcherite, which means he's not. Since he is not deeply ideological he lacks core principles and is easily led. He has been described as certainly not a Pitt, Elder or Younger, but he does wear a nice suit so maybe he's Beau Brummel ...
to the House of Commons, May 5, 2011

HOW IT HAPPENED

Navy SEAL Team Six? DEVGRU? JSOC? SOCOM? The world came to know much about the units and formations involved in the operation. But Vice Admiral McRaven's operational module have been well explained in few places:

Who Did Him In?


Their names may never be known, their faces may remain unsees, but the strike package that flew by helicopters out of Jalalabad, Afghanistan, for the bin Laden compound numbered seventy-nine" Navy SEALS, intelligence specialists, medical corpsmen, translators, and the bomb-sniffing dog. Little is known of the strike team commander, other than that he had scores of successful raids under his belt and that McRaven described him to White House officials as "absolutely the single guy I would choose for this mission"

- Counter Strike: The Untold Story of America's Secret Campagin Against Al Qaeda - Eric Schmitt & Thom Shanker

Inside the Assault Team


For the operation, bin Laden was assigned the code name Geronimo. Inside the White House Situation Room, the president and his war council followed the mission via video link narrated by Leon Panetta at CIA headquarters. Soon after Panetta announced, "They've reached the target". One of the four helicopters carrying the assault team lost lift and descended faster than anticipated owing to unexpectedly warm temperatures. Its tail snapped off against a wall, but there were no injuries. The SEAL team commander adjusted his plans, and the unit executed its well-trained art of improvisation. A second helicopter which had been tasked to hover over the main building while the commandos fast-roped onto the roof, instead landed on the ground inside the compound. A third flew in from reserve. The SEALS set explosive charges to blow open a door to the main house and brick wall behind it, which some said was a false door disguised as ruse. Abu Ahmed al-Kawaiti, the courier whose SUV had led American intelligence to the compound, began shooting at the strike team, which returned fire, killing him and his wife. A second man - al-Kuwaiti's brother, was spotted and believed readying to shoot; he too was killed. As the commandos made their way up a stairwell,l bin Laden's son Khalid rushed toward them and he was killed as well. Smashing into the third-floor rooms atop the guesthouse, the commandos came face to face with bin Laden himself. "We have a visual on Geronimo," Panetta told the officials gathered in the Situation Room. An AK-47 and Russian-made Makarov 9-mm automatic pistol were said to be within the Al Qaeda leader's reach. One of bin Laden's wives charged at the strike team; she was shot in the leg but not killed. A few minutes later came the message, "Geronimo EKIA" - Enemy Killed in Action - with the trademark close-quarters sharpshooting of the American Special Operations forces, the deadly efficient "double-tap". One bullet to the head and one to the chest.
THE FOLLOW UP BEGINS


"We want to disable Al-Qaeda...There are several significant leaders still on the run. Al-Zawahiri
... Formerly second in command of al-Qaeda, now the head cheese, occasionally described as the real brains of the outfit. Formerly the Mister Big of Egyptian Islamic Jihad. Bumped off Abdullah Azzam with a car boom in the course of one of their little disputes. Is thought to have composed bin Laden's fatwa entitled World Islamic Front Against Jews and Crusaders. Currently residing in the North Wazoo area. That is not a horn growing from the middle of his forehead, but a prayer bump, attesting to how devout he is...
, who inherited the leadership from Osama, is somewhere, we believe, in Pakistain. So we are intent on going after those who are keen on keeping Al-Qaeda operational and inspirational."

Thus spoke US Secretary of State, Hillary Clinton
... sometimes described as the Smartest Woman in the World and at other times as Mrs. Bill, never as Another Jeremiah S. Black ...
, on an NDTV moderated interactive session in India. A year after, the timing of Clinton's visit, as well her coupling of the 2008 Mumbai attacks (which Pakistain is deemed largely responsible by more than a few forums and governments), should be an ominous sign of the post-OBL shadow that continues to lurk over Islamabad.


"We are well aware that there have not yet been steps taken by the Pak government to do what both India and the U.S. have repeatedly requested that they do and we are going to keep pushing that point," Ms. Clinton said, adding that she had recently authorised a $1-million reward for information leading to the capture of Hafiz Muhammad Saeed


...who would be wearing a canvas jacket with very long sleeves anyplace but Pakistain...


(The Hindu)
The Post OBL Treasure Hunt

There has been some mondo bizarro showmanship from strange quarters of late. One stream is from Bill Warren, a US Congressional hopeful turn treasure hunter, who claimed that he has located where OBL's body was thrown. "I'm the only one with this information. It's 200 miles to the west of the Indian city of Surat."

Warren's being making claims for several months now, but he is showing more confidence than another, very different probe: The four-member Abbottabad Raid Commission, headed for retired justice Javed Iqbal, which is months overdue to publish its findings and which, at the time this paper was going to print, had leaked to the Pak press that the President's
Asif Ali President Ten Percent Zardari


... sticky-fingered husband of the late Benazir Bhutto ...


's response, or the lack of it, was causing delays in the publication of the report. Insiders state that everyone, from the Abbottabad traffic police to the Prime Minister, will be blamed for the 'intelligence failure'.
Posted by: trailing wife || 05/13/2012 00:00 || Comments || Link || E-Mail|| [319 views] Top|| File under:
Syria-Lebanon-Iran
US demonizes Islam to sell weaponry to world: Analyst
[Iran Press TV] The US has embarked on inciting Islamophobia


...the irrational fear that Moslems will act the way they usually do...


as its post-Soviet agenda, in an attempt to create a global market for its arms production, an American political analyst tells Press TV.

In a Friday interview, Ralph Schoenman, an author and commentator, argued, "With the collapse of the Soviet Union, the entire rationale for the hundreds of billions of dollars that are allocated to the Pentagon and to the military, which is the largest factor in the entire capitalist economy, had been removed."

"US imperialism, which is the primary sponsor of the Israeli state, incorporated that notion of the necessity to demonize Islam and to create a rationale for permanent war in the region, and adapted it as the whole rationale for US capitalism and imperialism itself in its military projects," the analyst pointed out.

"It's the entire ... rationale for imperialism; for perpetual war on the peoples of the region; to seize their oil; to destroy their

illusory sovereignty

; to break up the nations into ethnic and religious components," Schoenman added.

The comments come on the heels of new media revelations that the US military has been offering a course which teaches that its enemy is Islam in general, suggesting a Hiroshima-type massacre to obliterate the Islamic holy cities of Mecca and Medina in what can be seen as another instance of promoting Islamophobia in the United States.

The course, titled "Perspectives on Islam and Islamic Radicalism," has been offered five times a year since 2004, with about 20 students each time, meaning roughly 800 students have taken the course over the years before it was removed in late April after protests. This is not the first such incident as only last year the FBI was forced to discontinue a lecture that was hostile to Islam. The instructor of the course had told agent trainees in Virginia that the more devout a

Mohammedan

is, the more likely he is to be violent.

The report comes less than two months after the US forces, in a blatantly Islamophobic act, burned the copies of the Holy Qur'an and other Islamic materials at the US-run Bagram Airbase in the province of Parwan in northeastern Afghanistan.

Posted by: Fred || 05/13/2012 00:00 || Comments || Link || E-Mail|| [335 views] Top|| File under: Govt of Iran
Deliberative diplomacy will worsen crisis in Syria
[Iran Press TV] Violent suicidal

kaboom

s in Damascus


...Capital of the last overtly fascist regime in the world...


leave no doubt that main parties interfering in Syria are no longer capable of managing the crisis and a third party has entered the scene whose goals and equations differ from others.

Bombing attack that targeted the head of the UN observer mission Maj. Gen. Robert Mood in Daraa one day before the twin

kaboom

s in Damascus proved that the plan of UN-Arab League


...an organization of Arabic-speaking states with 22 member countries and four observers. The League tries to achieve Arab consensus on issues, which usually leaves them doing nothing but a bit of grimacing and mustache cursing...


special envoy Kofi Annan

...Ghanaian diplomat who served as the seventh and so far the worst Secretary-General of the UN. Annan and the UN were the co-recipients of the 2001 Nobel Peace Prize for something or other that probably sounded good at the time. In December 2004, reports surfaced that Kofi's son Kojo received payments from the Swiss company Cotecna, which had won a lucrative contract under the UN Oil-for-Food Program. Kofi Annan called for an investigation to look into the allegations, which stirred up the expected cesspool but couldn't seem to come up with enough evidence to indict Kofi himself, or even Kojo...
cannot resolve Syria's crisis.

Everyone fears the alternative to Annan's plan; they all talk about it but they fear resorting to it. All-out civil war in Syria will plunge the entire Middle East into changes and massive chaos. It will also involve countries that currently think themselves immune and consider arming the opposition the best way for overthrowing the Syrian establishment. They either want to settle old scores, or strengthen their political position along with their financial capability which is based on one-crop economy instead of thinking about Syria's fate and the future of its people.

Western governments that are the main supporters of Bashir al-Assad's opposition are gradually finding out that their protégé is not able to change the political scene inside Syria, and is more like a theatrical group that artificial and calculated encouragement from outside the country that pursues an vague goal encourages them to go on.

Diplomacy requires deliberation, but during crisis this hesitation could turn into a cause for spreading crisis. International condemnation for recent bombings in Damascus has not been strong enough to dissuade perpetrators from repeating the attacks. This foolish hesitation reached new heights when a

roadside kaboom

went kaboom! a few seconds after the head of UN mission drove by.

Everybody knows that such bombs are remotely went kaboom! by people who usually observe the scene of terrorist operations. The Norwegian officer, however, hastily noted that perhaps the main target has been a truck carrying Syrian troops which was escorting UN observers!

A similar reaction was shown to two other

kaboom

s which shook Damascus on Thursday leaving 55 people dead. The US immediately exonerated the opposition and the Security Council called it a blow to Kofi Annan's plan. It seems some parties are still in doubt about the beginning of a civil war in Syria and that security agencies of Arab and Western courtiers as well as Israel and Turkey are transferring experiences they have learned in Iraq to Syria.

More ridiculous than the mild position taken by the Security Council and the Western states has been hasty statements and remarks by the Syrian opposition which attribute all acts of sabotage and terrorism to the Syrian regime. By doing this, however, they are increasingly losing credit and have been charged with following policies of Soddy Arabia


...a kingdom taking up the bulk of the Arabian peninsula. Its primary economic activity involves exporting oil and soaking Islamic rubes on the annual hajj pilgrimage. The country supports a large number of princes in whatcha might call princely splendor. When the oil runs out the rest of the world is going to kick sand in their national face...


and Qatar. The latest two blasts in Damascus mark a turning point in 14-month crisis of Syria and prove weakness of the central government in maintaining internal security. No government will ever embark on such

kaboom

s to pave the way for more chaos in the country only hoping that foreign states will become concerned about presence of al-Qaeda in that country.

According to official accounts, the first blast has been small, but the second suicidal bomber went kaboom! his bomb when people rushed to the site of the first blast; a totally calculated and planned attack. Presence of suicidal bombers draws attention to Salafi elements and al-Qaeda.

The fairest stance might be that neither the government nor the opposition is responsible for the blasts and a third party called al-Qaeda, under any new name, makes its way into the crisis like a bulldozer. Is this the reality? There is no doubt that in the eyes of the prejudiced individuals, who analyze regional crises in terms of religious rifts, the Syrian government is banished and impious and the killing of Syrians is justifiable. But what is the fault of the ordinary people?

Al-Qaeda does not exist and even if it exists, it is same as a number of security organizations that are working in Syria, Iraq and Yemen. A terrorist attack on such a large scale requires huge financial, preparatory and arms resources, the costs of which cannot be provided only by so-called charity associations in Saudi Arabia, Qatar, Kuwait and the UAE.

Training

jacket wallah

s, providing bomb-laden cars and crossing them through checkpoints need big security jobs. It would not be possible without the interference of a foreign government or security organization. The scenario is planned in such a way that the suicide bomber only sees a limited number of people like himself and thinks that he will find salvation if he pushes the button. He is the last person that carries out the

kaboom

but he is traced back to security organizations after crossing several layers.

Syria may turn into a second Iraq, third

Leb

or another Somalia. There is no other solution but reaching an immediate understanding between the government and the opposition and staying away from foreign influence. But there are certain individuals among both sides that regard any possible understanding as the end of their existence.

Posted by: Fred || 05/13/2012 00:00 || Comments || Link || E-Mail|| [297 views] Top|| File under: Govt of Syria
Who's in the News
35
[untagged]
5
al-Qaeda in Arabia
3
Arab Spring
2
Govt of Syria
2
al-Qaeda
2
Govt of Pakistan
1
Taliban
1
Thai Insurgency
1
al-Shabaab
1
Govt of Sudan
1
Govt of Iran
1
Pirates
1
al-Qaeda in Britain
1
TTP
Bookmark
E-Mail Me
The Classics
The O Club
Rantburg Store
Comments Spam
The Bloids
The Never-ending Story
Thugburg
RSS Links
Gulf War I
The Way We Were
Bio
Merry-Go-Blog
Hair Through the Ages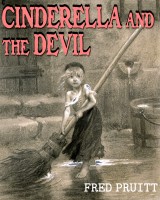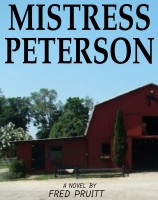 On Sale now!


A multi-volume chronology and reference guide set detailing three years of the Mexican Drug War between 2010 and 2012.

Rantburg.com and borderlandbeat.com correspondent and author Chris Covert presents his first non-fiction work detailing the drug and gang related violence in Mexico.

Chris gives us Mexican press dispatches of drug and gang war violence over three years, presented in a multi volume set intended to chronicle the death, violence and mayhem which has dominated Mexico for six years.
Click here for more information


Meet the Mods
In no particular order...


Steve White
Seafarious
Pappy
lotp
Scooter McGruder
john frum
tu3031
badanov
sherry
ryuge
GolfBravoUSMC
Bright Pebbles
trailing wife
Gloria
Fred
Besoeker
Glenmore
Frank G
3dc
Skidmark
Alaska Paul



Better than the average link...



Rantburg was assembled from recycled algorithms in the United States of America. No trees were destroyed in the production of this weblog. We did hurt some, though. Sorry.
54.198.86.28