-Lurid Crime Tales-
Angry ex-girlfriend goes ballistic, rips off man's scrotum
Talk about a ball buster.

An Indiana man was rushed to the hospital Wednesday after his scrotum was the victim of a vicious attack by an ex-girlfriend, The Smoking Gun reports.

The victim told police that his former girlfriend, Christina Reber, stormed into his apartment as he was innocently sitting at his computer. Reber, who he had severed ties with a few days earlier, first struck him on the head and then grabbed his scrotum and began "squeezing as hard as she could." Naturally, he told officers that he "was in incredible pain when [she] grabbed his scrotum and began digging in her fingers."

The police report indicates that the scrotum area was "completely torn loose from his body." Reber reportedly "refused to let go of his scrotum," but that the victim was finally able to remove his balls from her vice-like grip.

As if the story isn't already good enough, the victim, who has not been identified, was taken to BALL MEMORIAL HOSPITAL. As far as we know, the hospital is not only for scrotum-specific injuries.

In an interview two days after the incident, the man told police that after his ex was done breaking his balls, his family jewels are so swollen that he is unable to work, and he isn't sure if there will be permanent damage.

Reber was charged with two felonies: aggravated battery and illegally entering the victim's home. She was also charged with a misdemeanor domestic battery.
Posted by: Beavis || 04/06/2012 16:10 || Comments || Link || E-Mail|| [250 views] Top|| File under:
Viktor Bout gets 25 years in prison
A United States court on Thursday sentenced a Russian arms trafficker to 25 years in prison for conspiring to kill US nationals and for providing weapons to a terrorist organization in Latin America, dpa reported.


And we're never, ever going to know the full story of his fall...

Judge Shira Scheindlin of the Federal District Court in New York City also fined Viktor Bout 15 million dollars. A jury had found him guilty of counts of conspiring to kill US citizens who assisted the government in Colombia more than a decade ago in the fight against the Revolutionary Armed Forces of Colombia, or FARC. The US has declared FARC a terrorist organization.

Bout, 45, was also accused by Washington of trying to sell FARC 20 million dollars' worth of anti-aircraft missiles, other weapons and ammunition. He was convicted in November 2011.

The former Soviet Air Force officer was arrested in Thailand in March 2008 in a sting operation orchestrated by the US Drug Enforcement Administration and later extradited to the United States to stand trial for trying to kill US citizens.
Posted by: Steve White || 04/06/2012 00:00 || Comments || Link || E-Mail|| [339 views] Top|| File under:
-Short Attention Span Theater-
Life Imitates Movie
A pilot made an emergency landing during a flight in Australia, reportedly telling air traffic controllers, "Look, you're not going to believe this. I've got snakes on a plane."


Samuel L. Jackson to the White Courtesy Phone


Australia's ABC News reported that Braden Blennerhassett, 26, swiftly put the Air Frontier plane on the ground after making the unusual mayday call during a flight from Darwin to the remote town of Peppimenarti on Tuesday. Air Frontier offers charter and scenic flights throughout Australia's northern territory.

"My blood pressure and heart rate was a bit elevated -- it was an interesting experience," Blennerhassett told Nine News. "As the plane was landing, the snake was crawling down my leg, which was frightening."


They'd of had to use a high pressure washer to clean out that plane if it was me in there.


On the ground, a firefighter discovered that the snake that crawled down Blennerhassett's leg was not alone -- a green tree frog was also on the aircraft, Nine News reported. No other wildlife was found, and both animals had disappeared by the time a wildlife ranger came for them.
It is thought the snake, believed to be a non-venomous green tree snake, may have been hunting the frog, Nine News said.


Posted by: Deacon Blues || 04/06/2012 00:00 || Comments || Link || E-Mail|| [278 views] Top|| File under:
Caribbean-Latin America
Hugo Chavez weeps and calls on God to spare his life
Venezuelan President Hugo Chavez wept and asked God to spare his life during a pre-Easter Mass on Thursday after returning from his latest session of cancer treatment in Cuba.
Very little is known about the 57-year-old socialist leader's condition, including even what type of cancer he has. Chavez has undergone three operations in less than a year, and received two sessions of radiation treatment.

He says the latest surgery was successful, that he is recovering well and will be fit to win a new six-year term at an election in October. Yet big questions remain about his future, and on Thursday the strain appeared to show.

In a televised speech to the Catholic service in his home state of Barinas, Chavez cried and his voice broke as he eulogised Jesus, revolutionary fighter Ernesto "Che" Guevara and South American independence hero Simon Bolivar.

"Never forget that we are the children of giants ... I could not avoid some tears," the former soldier said, his parents and other relatives looking on from the church rows.

"Give me your crown, Jesus. Give me your cross, your thorns so that I may bleed. But give me life, because I have more to do for this country and these people. Do not take me yet," Chavez added, standing below an image of Jesus with the Crucifix.
Posted by: tipper || 04/06/2012 20:49 || Comments || Link || E-Mail|| [249 views] Top|| File under:
China-Japan-Koreas
China sentences woman to death for $16 million fund scam
With her financial ability to extract money from people, she would have been appointed as a "bundler" for the Dems if she had been in the US




Good point. She might have been seated next to Moo-chelle at the SOTU...


A 30-year-old Chinese woman was sentenced to death by a court in Wenzhou for "cheating" investors of 100.11 million yuan ($16 million) losing 94 million yuan in futures and gold trading, the official Xinhua news agency reported on Friday.

The death sentence for Wang Caiping - who must first serve two years in prison - came days after Beijing launched a pilot program in Wenzhou to tame the informal private lending market to which the city's renowned entrepreneurs often turn.

Xinhua said Wang borrowed the money between January and October 2010 promising to buy equipment, invest in property and open credit guarantee firms, but instead used the cash to speculate in futures and gold trading along with her elder brother, Wang Guanglin, who is still at large.

After heavy losses, including 30 million yuan in September 2010 alone, Wang tried to negotiate with some of her creditors in November 2010, but they turned her over to police after the meeting broke up, Xinhua reported.

According to Xinhua, Wang said the 15 people had voluntarily given her money in return for handsome interest payments.

One of Wang's defense lawyers said the futures investment activities were legal and criminal charges against her were unfounded, Xinhua said.

But the intermediary court of Wenzhou, in China's eastern Zhejiang province, ruled that Wang had committed the "crime of fraud of financing" and sentenced to death for the huge sum of money involved, Xinhua added.
Posted by: tipper || 04/06/2012 09:04 || Comments || Link || E-Mail|| [256 views] Top|| File under:
NFP Big Miss: 120K, Expectations 205K, Unemployment 8.2%
March NFP big miss at just 120K. Unemployment rate declines from 8.3% to 8.2%. Futures slide, for at least a few minutes before the NEW QE TM rumor starts spreading. The household survey actually posted a decline in March from 142,065 to 142,034. Considering Birth Death added 90K to the NSA number, the actual number was almost unchanged. And as always, as we predicted when Goldman hiked its NFP forecast yesterday from 175K to 200K saying "if Goldman's recent predictive track record is any indication, tomorrow's NFP will be a disaster", Goldie once again skewers everyone. Finally, Joe LaVorgna's +250,000 forecast was just 100% off... as usual.

The unemployment rate drops to 8.2% for one simple reason: the number of people not in the labor force is back to all time highs: 87,897,000.
Posted by: Beavis || 04/06/2012 08:57 || Comments || Link || E-Mail|| [328 views] Top|| File under:
Europe
Swordsman kills four in Hungarian village
Hungarian anti-terror police have been dispatched to a village near Budapest after a man killed four people with a sword. The killer injured three others and may have taken hostages after the attack on Friday morning.

The drama was unfolding in the village of Kulcs, about 37 miles south of the capital. Police said they had identified the killer and were preparing to publish his photo.

Anti-terror police, a rescue helicopter and three ambulances were dispatched to the village in Fejer county. Fejer police spokeswoman Agnes Szabo said, "We are after the perpetrator of a very serious, multiple homicide."

One TV station has reported the killings took place in a family home where seven people lived. The motive and circumstances were not clear, the channel said.
Posted by: ryuge || 04/06/2012 07:50 || Comments || Link || E-Mail|| [436 views] Top|| File under:
Jihad or mere in-group violence? One dead in Berlin shooting
[AFP] - One man was killed and two others left fighting for their lives after a gunman opened fire on Thursday on a group of youths outside a hospital in Berlin, police said.

"A young man of 22, of immigrant origin, was killed and two young men were seriously wounded. Their lives are in danger," said a police spokesperson.

The spokesperson could not confirm the nationality of the victim but the attack took place in the Neukoelln district of the German capital, which has a large community of Turkish immigrants and their descendants.

Media reports said all five men in the group were of Turkish origin.

Police said they were now hunting the gunman who fled on foot.

"The attack took place around 1:15 am [23:15 GMT]. We do not know what witnesses saw but we are interviewing them," the spokesperson added.

Deadly street shootings are rare in Germany, which has strict gun laws.
Posted by: trailing wife || 04/06/2012 00:00 || Comments || Link || E-Mail|| [252 views] Top|| File under:
Iraq
Kuwait-Iraq flights to resume after 20 years
AFP - Iraq has approved a request from Kuwait's Jazeera Airways to operate services to Storied Baghdad


...located along the Tigris River, founded in the 8th century, home of the Abbasid Caliphate...


and Najaf, more than 20 years after direct flights between the neighbours were halted, officials said Thursday.

Nasser Hussein Bandar, the head of Iraq's civil aviation authority, said Jazeera Airways, which was founded in 2004, had requested four flights a week to Storied Baghdad and four more to the central Iraq city Najaf.

Karim al-Nuri, an adviser to Iraq's transport minister, confirmed that a deal was approved.

"This is a step on the path to resolve all the suspended files between Iraq and Kuwait," including unresolved disputes over borders, said Nuri.
Posted by: trailing wife || 04/06/2012 00:00 || Comments || Link || E-Mail|| [250 views] Top|| File under:
Israel-Palestine-Jordan
Palestinians hold man over Hebron 'house sale'
AFP - A Paleostinian man suspected of mediating in the contested sale of a house in Hebron to Jewish settlers has been

jugged

, Paleostinian security sources told AFP on Thursday.

Israeli security forces on Wednesday evicted a group of settlers from a house in the West Bank city, a day after they were ordered to leave the property.

Six settler families had moved into the property a week ago, claiming they had legally purchased one floor of the building from its Paleostinian owners.

Paleostinian sources in Hebron said the property belonged to the Abu Rajab family, some of whom live on the first floor of the building, and that it was possible that a member of the family had sold the second floor of the house.

But the buyer was not settlers, rather a Paleostinian man originally from the

Gazoo

Strip, who is suspected of acting as a middle-man for Jewish groups involved in buying Paleostinian assets, the Paleostinian security sources said.

This go-between, who worked for Paleostinian national security in Ramallah before retiring, was

jugged

earlier this week by Paleostinian security forces, and was being held in Ramallah, the sources said.

They added that the member of the Abu Rajab family believed to have sold the asset to the middle-man had "

beat feet

to Israel."

The Israeli defence ministry said following the eviction that it would continue to examine the legal aspects of the property deal.

The house is near the contested religious site known as the Cave of the Patriarchs (or the Machpelah Cave) to Jews and the Ibrahimi Mosque to

Mohammedan

s.

Hebron is the largest Paleostinian city in the West Bank, home to some 190,000 Paleostinian residents, but also a core of around 600 Israeli settlers who live in the heart of the city protected by a large Israeli military presence.
Posted by: trailing wife || 04/06/2012 00:00 || Comments || Link || E-Mail|| [253 views] Top|| File under:
Southeast Asia
US moves to ease Burma sanctions after reforms
WASHINGTON: The United States said on Wednesday it was ready to relax some sanctions on Myanmar to recognize its fledgling democratic transition, including a ban on US companies investing in or offering financial services to the country.

However, US Secretary of State Hillary Clinton stressed the Obama administration wanted to move cautiously, saying that the resource-rich Southeast Asian country has a long way to go to shake off decades of military rule.

Clinton hailed as a "dramatic demonstration of popular will" Nobel Peace Prize laureate Aung San Suu Kyi's gaining of a seat in the lower house in a parliamentary by-election on Sunday which yielded a landslide victory for her party.

"We fully recognize and embrace the progress that has taken place and we will continue our policy of engagement," Clinton said in a brief appearance before reporters three days after Suu Kyi's party won 43 of 45 seats available in the by-election.

The package Clinton unveiled on Wednesday reflected a modest first step toward lifting the complex web of US sanctions that have contributed to the country's isolation for decades.

The United States will seek to name an ambassador to Myanmar after an absence of two decades, to set up an office of the US Agency for International Development there and to support a regular UN Development Program operation in the country.

Clinton also said the United States was committed to "beginning the process of a targeted easing of our ban on the export of US financial services and investment as part of a broader effort to help accelerate economic modernization and political reform." She provided no details.

Clinton said the United States was also ready to allow private US aid groups to pursue non-profit activities on projects such as democracy building, health and education and to give select Myanmar officials and lawmakers permission to visit the United States, relaxing long-standing visa bans.

US officials said they want Myanmar to free all political prisoners, lift restrictions on those who have already been released, seek national reconciliation, especially with ethnic groups that say they have long been oppressed by the central government, and to end any military ties to North Korea.

Walter Lohman of the Heritage Foundation, a conservative think tank, welcomed the cautious US approach, saying some steps should wait until after a 2015 election in which 75 percent of parliamentary seats in Myanmar will be contested.

"We need to reserve some ammunition for the real goal - the 2015 general election. Let's not give it away too quickly," he said, saying he favored easing the visa bans, opening a USAID office and sending an ambassador but reserved judgment on easing the financial sanctions "until there is more detail."
Posted by: Steve White || 04/06/2012 00:00 || Comments || Link || E-Mail|| [253 views] Top|| File under:
Who's in the News
58
[untagged]
1
Taliban
Bookmark
E-Mail Me
The Classics
The O Club
Rantburg Store
Comments Spam
The Bloids
The Never-ending Story
Thugburg
RSS Links
Gulf War I
The Way We Were
Bio
Merry-Go-Blog
Hair Through the Ages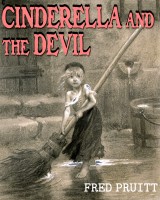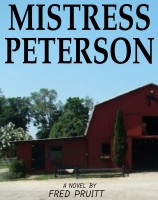 On Sale now!


A multi-volume chronology and reference guide set detailing three years of the Mexican Drug War between 2010 and 2012.

Rantburg.com and borderlandbeat.com correspondent and author Chris Covert presents his first non-fiction work detailing the drug and gang related violence in Mexico.

Chris gives us Mexican press dispatches of drug and gang war violence over three years, presented in a multi volume set intended to chronicle the death, violence and mayhem which has dominated Mexico for six years.
Click here for more information


Meet the Mods
In no particular order...


Steve White
Seafarious
Pappy
lotp
Scooter McGruder
john frum
tu3031
badanov
sherry
ryuge
GolfBravoUSMC
Bright Pebbles
trailing wife
Gloria
Fred
Besoeker
Glenmore
Frank G
3dc
Skidmark
Alaska Paul



Better than the average link...



Rantburg was assembled from recycled algorithms in the United States of America. No trees were destroyed in the production of this weblog. We did hurt some, though. Sorry.
54.158.194.80