-Lurid Crime Tales-
FBI Missed Clinton Emails Openly MARKED Classified, Wanted To Conclude Probe Before IG Caught Mistake
[Daily Caller] The FBI didn't flag that some emails from Hillary Clinton's private email server were marked classified with a "(C)" when they were sent ‐ something that seemingly would have been one of the first and most obvious checks in an investigation, and one that FBI agents instantly recognized put the facts at odds with Clinton's public statements.

The Intelligence Community Inspector General noticed it after the FBI missed it, texts between FBI agent Peter Strzok and his mistress, FBI lawyer Lisa Page, reveal. "Holy cow," Strzok wrote, "if the FBI missed this, what else was missed?"

"Remind me to tell you to flag for Andy [redacted] emails we (actually ICIG) found that have portion marks (C) on a couple of paras. DoJ was Very Concerned about this," he wrote.

"Found on the 30k [emails] provided to State originally. No one noticed. It cuts against 'I never sent or received anything marked classified,'" he wrote, referring to statements by Clinton downplaying the danger of her email practices.

Much of the more in-depth investigation considered whether Clinton and her aides emailed materials that were classified but were not marked as such, a harder determination to make.
Posted by: Besoeker || 02/08/2018 11:34 || Comments || Link || E-Mail|| [415 views] Top|| File under:
Rep. Paul Gosar: Obama's Fast and Furious, Benghazi, IRS Scandals All Connected to DOJ, FBI Corruption in Trump Probe
[Breitbart] Rep. Paul Gosar (R-AZ), a leading conservative member of the House Committee on Oversight and Government Reform, told Breitbart News Daily on Wednesday that he believes that there is an interconnectivity between various high-profile Barack Obama-era scandals and the latest revelations about corruption at the Department of Justice and FBI.

Gosar was asked during the interview on the SiriusXM 125 Patriot Channel show about the corruption on display in the release of the famed memo from House Permanent Select Committee on Intelligence (HPSCI) chairman Rep. Devin Nunes (R-CA) that detailed FISA court abuses by the FBI and DOJ in the lead-up to the 2016 election and in the months that followed now President Donald Trump's win during the transition and even during his presidency.

That all came before the release of new text messages between senior FBI officials Lisa Page and Peter Strzok that detailed how Obama himself was overseeing everything personally on the Hillary Clinton email investigation and rivaling Trump probe. Gosar detailed how this same corruption that is now being further exposed first reared its ugly head in the earliest days of the administration of now former President Barack Obama, with the Operation Fast and Furious scandal then the IRS and Benghazi scandals‐all of which had intricate levels of DOJ and FBI involvement.
Posted by: Besoeker || 02/08/2018 02:43 || Comments || Link || E-Mail|| [574 views] Top|| File under:
Strzok Texts Suggest Discussions About Giving Huma Abedin Immunity [VIDEO]
[Daily Caller] Congressional investigators are puzzling over a December 2016 text message that suggests the Justice Department sought to grant immunity to Hillary Clinton aide Huma Abedin.

In a Dec. 13, 2016 text exchange, FBI counterintelligence official Peter Strzok sent his mistress, FBI lawyer Lisa Page, a text message referring to a conversation he had with the Justice Department discussing immunity and potential grand jury testimony.

The Senate Homeland Security and Governmental Affairs Committee released the text message along with 384 pages of additional records on Wednesday.

"Talked with DoJ about HA interview," Strzok wrote to Page.

"Told them we had to interview, no immunity. They said they thought that would get counsel to the point of saying she's either taking the 5th in the Gj or you need to give her immunity. I said that's fine, please have discussions to get the decision to that point and I would run it up the chain."
Posted by: Besoeker || 02/08/2018 01:30 || Comments || Link || E-Mail|| [242 views] Top|| File under:
Uranium One informant makes Clinton allegations in testimony
[The Hill] An FBI informant connected to the Uranium One controversy told three congressional committees in written testimony that Moscow routed millions of dollars to America with the expectation it would be used to benefit Bill Clinton's charitable efforts while Secretary of State Hillary Clinton quarterbacked a "reset" in US-Russian relations.

The informant, Douglas Campbell, said in the testimony obtained by The Hill that he was told by Russian nuclear executives that Moscow had hired the American lobbying firm APCO Worldwide specifically because it was in position to influence the Obama administration, and more specifically Hillary Clinton.

Democrats have cast doubt on Campbell's credibility, setting the stage for a battle with Republicans over his testimony.

Campbell said Russian nuclear officials "told me at various times that they expected APCO to apply a portion of the $3 million annual lobbying fee it was receiving from the Russians to provide in-kind support for the Clinton's Global Initiative," he added in the testimony.

"The contract called for four payments of $750,000 over twelve months. APCO was expected to give assistance free of charge to the Clinton Global Initiative as part of their effort to create a favorable environment to ensure the Obama administration made affirmative decisions on everything from Uranium One to the U.S.-Russia Civilian Nuclear Cooperation agreement. "

APCO officials told The Hill that its support for CGI and its work with Russia were not connected in any way, and in fact involved different divisions of the firm. They added their lobbying for Russia did not involve Uranium One but rather focused on regulatory issues aimed at helping Russia better compete for nuclear fuel contracts inside the United States.
Posted by: Besoeker || 02/08/2018 00:34 || Comments || Link || E-Mail|| [361 views] Top|| File under:
FBI Used 'Ex-British Spy' as main source for spying warrants after suspending its relationship with him
[Free Beacon] Despite suspending its relationship with an ex-British spy who wrote the unverified dossier on President Donald Trump over the ex-spy's unauthorized contact with the media, the FBI presented him as a credible source to the Foreign Intelligence Surveillance Court multiple times after that suspension, according to two Republican senators.

Senate Judiciary Chairman Chuck Grassley (R., Iowa) late Tuesday afternoon released a new version of a Jan. 4 criminal referral he wrote with Sen. Lindsey Graham (R., S.C.) that asked the Justice Department to investigate Trump dossier author Christopher Steele for allegedly lying to the FBI, which is a crime.

At Grassley's request, the FBI removed multiple heavy redactions to the senators' criminal referral, which the senators first released Monday and asserts that Steele wrote a second memo with help of at least one of Hillary Clinton's friends.

"I appreciate the FBI's quick turnaround on a tight deadline to my request for a classification review of the Steele referral," Grassley said in a statement. "The more clarity we can provide to the American people about decisions at the FBI and Justice Department, the better."

Grassley pledged to keep pushing for additional transparency and thanked the men and women of the FBI and Justice Department for their continued service.

The newly released memo with fewer redactions states the FBI took "important investigative steps largely based on Mr. Steele's information‐and relying heavily on his credibility."
Posted by: Besoeker || 02/08/2018 00:00 || Comments || Link || E-Mail|| [257 views] Top|| File under:
Home Front: Politix
Black Caucus Members Refuse To Denounce Hate Group Leader Louis Farrakhan
[Daily Caller] Twenty-one members of the Congressional Black Caucus facing questions about their ties to Nation of Islam chief Louis Farrakhan have all refused to condemn the hate group leader.

The CBC, it was recently revealed, held a secret meeting with Farrakhan in 2005 but hid it from the public to avoid controversy. Twenty-one members of the caucus today were part of the caucus at the time of the secret Farrakhan meeting. All 21 declined to denounce Farrakhan when asked by The Daily Caller.

The Nation of Islam is so extreme that even the left-wing Southern Poverty Law Center recognizes it as a hate group, citing the group's "theology of innate black superiority over whites and the deeply racist, anti-Semitic and anti-gay rhetoric of its leaders."
Posted by: Besoeker || 02/08/2018 00:59 || Comments || Link || E-Mail|| [395 views] Top|| File under:
Joe Manchin Jointly Fundraised With Democrat Challenging Incumbent Republican
[FreeBeacon] Despite pledge, Manchin joined joint fundraising committee with Jacky Rosen this cycle

Sen. Joe Manchin (D., W.V.) urged his Senate colleagues to join him in a pledge not to campaign against incumbents or fundraise for their opponents, but records show he has already been part of a fundraising operation against Nevada incumbent senator Dean Heller (R.).

Manchin publicly signed the pledge Tuesday on the Senate floor. He told CNN he would like to make it an official ethics violation to raise money to oust incumbents.

Records show, however, that Manchin's campaign was part of a joint fundraising committee, Blue Senate 2018, with three other Democrats, including Jacky Rosen's campaign to unseat Heller in Nevada.

Manchin and Rosen were both added to the committee last October, according to a filing with the Federal Election Commission. The other two campaigns involved were for incumbent senators Tim Kaine (D., Va.) and Debbie Stabenow (D., Mich.).

Documents filed a week ago by Blue Senate 2018 show all of the campaigns involved raised thousands of dollars through the joint fundraising committee. On Dec. 28, 2017, the committee transferred $32,390 to Manchin, $28,960 to Rosen, $29,557 to Kaine, and $31,913 to Stabenow.


A spokesman for Manchin said the senator does not think participating in a fundraising operation with a candidate challenging a sitting senator is a violation of his pledge.

"Sen. Manchin attended a fundraiser for himself, raised money for his own campaign and never raised, donated, or solicited donations against his good friend, Sen. Heller," said spokesman Jonathan Kott.

Manchin's campaign also dismissed criticism on Tuesday from Republicans, who pointed out Manchin's direct contributions to Democrat Alison Lundergan Grimes for her 2014 campaign against Republican senator Mitch McConnell (Ky.) and labeled him the "most transparently hypocritical politician in Washington, D.C."

Kott told CNN Manchin in 2014 exempted donations to campaigns against party leaders from his policy against fundraising against sitting members because they are "the two senators who are most responsible for the dysfunction in Washington."

Heller, like Manchin, is viewed as one of the most vulnerable incumbents in the Senate.


Posted by: Anomalous Sources || 02/08/2018 00:00 || Comments || Link || E-Mail|| [220 views] Top|| File under:
Busted. There Are 11 FISA Judges, Guess How Many Obama Appointed…
[ConservativePost] Obama is as crooked as Hillary!

Of the 11 FISA court appointed judges, 10 of them were appointed by Obama


Gee, that's almost, like, 91%.


including the corrupt Rudolph Contreras that granted the FISA warrant after another judge rejected it. He is also the same judge who had to recuse himself days after the Michael Flynn plea.

This is yet another inconvenient fact that the media and Democrats don't want to discuss. The entire FISA court basically was full of Obama appointees. The one Trump apoointee to the FISA court also replaced an Obama appointee named Susan Webber Wright who's term expired May of 2016. Keep an eye on the story about Rudolph Contreas though. That's the big story that everyone seems to be missing from this memo release. Corruption at the judge level is even more frightening than corrupt DOJ and FBI hacks.

Gateway Pundit reports:


The Obama team's actions with the FISA Court were not just corrupt ‐ they were criminal! Now his appointed judges are in the news for suspect deep state actions.

The FISA Court was put in place in 1978 when Congress enacted the Foreign Intelligence Surveillance Act (FISA). The Court sits in Washington D.C., and is composed of eleven federal district court judges who are designated by the
Chief Justice of the United States. Each judge serves for a maximum of seven years and their terms are staggered to ensure continuity on the Court. In addition, the entire FISA court in late 2016 was stacked with Obama appointees. The entire court as of March 2017 was Obama appointees.

Now Obama appointed Judges to the FISA Court are in the news because of their suspect actions ‐

1. On Friday the House Intelligence Committee released its FISA memo that described the corrupt actions taken by Obama's FBI and DOJ to obtain warrants to spy on the Trump campaign. Obama's DOJ and FBI used a document created from information by Hillary Clinton campaign and DNC funding to obtain multiple FISA Court warrants. The political anti-Trump sources of the information were not provided to the court when requesting the warrant and top DOJ and FBI officials were the ones partaking in these actions. As a result, Congressional leaders are calling for prosecution of FBI and DOJ officials involved in the criminal actions and FOX News' Gregg Jarrett stated that the criminal acts by Obama's scoundrels involved in the FISA crimes could qualify for sentences of up to 10 years in prison.

It's time to determine who signed off on the above warrants. Judges typically sit on the Court for one week at a time, on a rotating basis. Which judge signed off on the warrants with such flimsy information provided? The judge or judges who signed off on these warrants need to be investigated. Also, why have none of these judges announced that they are prosecuting the individuals who provided the fake information? This is their duty!

2. One Obama FISA appointee was also involved in General Flynn's criminal case. We know this because he recused himself from the Flynn case. Obama FISA Court appointee and U.S. District Judge Rudolph Contreras recused himself from former National Security Advisor Michael Flynn's criminal case in December. It's yet unknown the reason for why Contreras recused himself. Why did he recuse himself and did he also sign off on any of the FISA warrants given to Obama cronies?

3. On Friday another Obama appointed FISA Court judge, U.S. District Judge James Boasberg sidedwith the Department of Justice after multiple news organizations, including CNN and USA Today, sued for the public release of Comey's memos after their Freedom of Information Act requests were denied. (read more). The fact that any judge would currently side with this corrupt Department of Justice is suspect. What is in the memos and why is this being hidden from the public?
Posted by: Anomalous Sources || 02/08/2018 00:00 || Comments || Link || E-Mail|| [540 views] Top|| File under:
Who's in the News
33
[untagged]
8
Islamic State
3
Govt of Pakistan
3
Govt of Syria
3
Taliban
2
TTP
2
Boko Haram (ISIS)
1
Fatah
1
Jamaat-e-Ulema Islami
1
Govt of Iraq
1
Moslem Colonists
1
Commies
1
Govt of Iran Proxies
1
Sublime Porte
1
Ansar Bayt al-Maqdis (IS)
1
al-Qaeda
1
Hamas
1
Lashkar e-Taiba
1
Palestinian Authority
Bookmark
E-Mail Me
The Classics
The O Club
Rantburg Store
The Bloids
The Never-ending Story
Thugburg
RSS Links
Gulf War I
The Way We Were
Bio
Merry-Go-Blog
Hair Through the Ages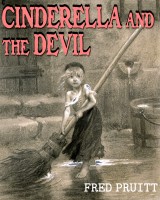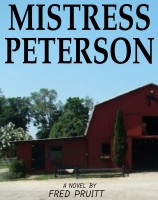 On Sale now!


A multi-volume chronology and reference guide set detailing three years of the Mexican Drug War between 2010 and 2012.

Rantburg.com and borderlandbeat.com correspondent and author Chris Covert presents his first non-fiction work detailing the drug and gang related violence in Mexico.

Chris gives us Mexican press dispatches of drug and gang war violence over three years, presented in a multi volume set intended to chronicle the death, violence and mayhem which has dominated Mexico for six years.
Click here for more information


Meet the Mods
In no particular order...


Steve White
Seafarious
Pappy
lotp
Scooter McGruder
john frum
tu3031
badanov
sherry
ryuge
GolfBravoUSMC
Bright Pebbles
trailing wife
Gloria
Fred
Besoeker
Glenmore
Frank G
3dc
Skidmark
Alaska Paul



Better than the average link...



Rantburg was assembled from recycled algorithms in the United States of America. No trees were destroyed in the production of this weblog. We did hurt some, though. Sorry.
54.209.202.123