Britain
Three Muslims jailed in Britain for gay execution call
Three Muslim men were jailed in Britain on Friday for distributing leaflets calling for homosexuals to be executed.

Ihjaz Ali, Kabir Ahmed and Razwan Javed were the first to be convicted of instigating hatred on the grounds of sexual orientation, under laws that went into force in 2010. They gave out a pamphlet called "The Death Penalty?", which quoted Islamic texts calling for capital punishment as the only way to rid society of homosexuality.

At Derby Crown Court in central England, taxi driver Ali, 42, was imprisoned for two years. Ahmed and Javed, both aged 28, were jailed for 15 months each.

The pamphlet says, "The death sentence is the only way this immoral crime can be erased from corrupting society and act as a deterrent for any other ill person who is remotely inclined in this bent way. The only dispute amongst the classical authorities was the method employed in carrying out the penal code."

It went on to suggest burning, being thrown from a high place such as a mountain or building, or being stoned to death as appropriate methods.

Judge John Burgess told the men, "You have been convicted of intending to stir up hatred. It follows that your intention was to do great harm in a peaceful community."

The leaflet was handed out in July 2010 to publicize a demonstration in response to a gay pride parade to be held in Derby that month. Two other leaflets, called "Turn or Burn" and "GAY (God Abhors You)," were also handed out.

Upon sentencing the men, Burgess said, "I am obviously keen to dissuade anyone from distributing this sort of material in the future."

Two other men were found not guilty on the same charges.
Posted by: ryuge || 02/11/2012 00:00 || Comments || Link || E-Mail|| [324 views] Top|| File under:
Caribbean-Latin America
Argentina accuses UK of deploying nuclear weapons near Falklands
Pretty pic of HMS Dauntless at the link.

Argentina has accused Britain of deploying nuclear weapons near the Falkland Islands and "militarising" the south Atlantic. The Argentinian foreign minister, Héctor Timerman, lodged a formal protest at the United Nations on Friday and showed slides of British military bases in the region, saying they represented a threat to all south America.


Hector should get out of the sun...

He said Buenos Aires had intelligence that a Vanguard submarine was operating in the area. "Thus far the UK refuses to say whether it is true or not," he told a press conference in New York. "Are there nuclear weapons or are there not? The information Argentina has is that there are these nuclear weapons."


Must not be nuclear weapons there. If there were and you guys were sane, you'd be acting as if nuclear weapons were there...

Quoting John Lennon, he added: "Give peace a chance."
Britain's ambassador to the UN, Mark Lyall Grant, said London did not comment on the disposition of nuclear weapons or submarines but that it was "manifestly absurd" to say it was militarising the region. Britain's defence posture remained unchanged, he said.

Timerman said such a nuclear-armed submarine would violate the Treaty of Tlatelolco for the Prohibition of Nuclear Weapons in Latin America and the Caribbean.

After receiving Timerman's protest the UN secretary general, Ban Ki-moon, issued a statement expressing "concern" about the escalating row and reportedly offered to mediate.


Anything, anything to be relevant...
Posted by: Steve White || 02/11/2012 00:00 || Comments || Link || E-Mail|| [384 views] Top|| File under:
Economy
Kodak to Stop Making Cameras, Digital Frames
[An Nahar]
Except for a few disposable point-and-shoots, Kodak is exiting the camera business.

Eastman Kodak Co. said Thursday that it will stop making digital cameras, pocket video cameras and digital picture frames in a move that marks the end of an era for the beleaguered 132-year-old company.

Founded by George Eastman in 1880, Kodak was known all over the world for iconic cameras such as the Brownie and the Instamatic. For the last few decades, however, the Rochester, New York-based company has struggled. It was battered by Japanese competition in the 1980s, and failed to keep pace with the shift from film to digital technology.

The company sought bankruptcy protection from creditors last month in a case that covers $6.7 billion in debt. It has a year to devise a restructuring plan. Citigroup


...contributed $736,771 to the 2008 Obama campaign...


Inc. was approved to lend the company $650 million to continue operating.

Exiting the digital camera business is especially poignant for Kodak. In 1975, using an electronic sensor invented six years earlier at Bell Labs, a Kodak engineer named Steven Sasson created the world's first digital camera. It was an eight-pound (3.6 kilogram), toaster-size device that captured low-resolution black-and-white images.

Reached at home Thursday, Sasson told The

News Agency that Dare Not be Named

that seeing Kodak exit the business is "a bit sad" but part of a transition facing all companies that use evolving technology.

"The average person probably owns more digital cameras than they realize," he said. "It's just the reality that digital imaging is a part of our lives and you can capture images in a lot of different ways. There's a lot of choices people have, cellphones being one of them."

Through the 1990s, Kodak spent some $4 billion developing the photo technology inside most of today's cellphones and digital devices. But fearing that it might cannibalize its celluloid film business, Kodak waited until 2001 to bring its own digital cameras to the consumer market. By then, it faced strong competitors like Sony Corp. and Canon.

These days, digital camera sales are suffering as consumers increasingly take photos on smartphones such as the iPhone. Certain smartphone makers such as LG, Nokia, Motorola and Samsung have agreed to pay Kodak to license its digital camera technology, while companies like Apple are fighting its patent claims.

Before Thursday's announcement, Kodak had already been trying to shrink its product line and sell in fewer retail venues, but as sales declines worsened, the company saw no way to make the business profitable.

"We made the logical conclusion that there was no clear path to profitability and we have to focus on generating profits at this point," said Kodak

front man

Chris Veronda.

Kodak said getting out the digital camera business by June should help cut losses by about $100 million a year as it struggles to emerge from bankruptcy.

The company's digital camera line was part of a rapidly shrinking division that accounted for about a quarter of Kodak's revenue in the three-month period through September.

For the nine months through September, total company sales plunged 18 percent to $4.3 billion and it lost $647 million.

Kodak sees home photo printers, high-speed commercial inkjet presses, workflow software and packaging as the core of its future business. Since 2005, the company has poured hundreds of millions of dollars into new lines of inkjet printers. Once the digital camera business is phased out, Kodak said its consumer business will focus on printing. It will seek a company to license its EasyShare digital camera brand.

Kodak said it's working with retailers to ensure an orderly transition. The company will continue to honor product warranties and provide technical support for the discontinued products.

The company didn't say how many jobs would be eliminated as a result of the decision, but did say that it expects to take a charge of $30 million related to separation costs.

Kodak owns patents that cover a number of basic functions in many smartphone cameras, and the bankruptcy judge has given the company until June 30 to come up with a procedure to sell them.

The company picked up $27 million in patent-licensing fees in the first half of 2011. It made about $1.9 billion from those fees in the previous three years combined. But no buyers have emerged since Kodak started shopping them around in July.

Continued on Page 49
Posted by: Fred || 02/11/2012 00:00 || Comments || Link || E-Mail|| [262 views] Top|| File under:
Europe
Eurozone sets conditions for Greek bailout
[Emirates 24/7]
Eurozone finance ministers on Thursday put off a decision on a new bailout to save Greece from bankruptcy, giving Athens less than a week to meet three conditions in return for the aid.

The demands were set during talks between Greek Finance Minister Evangelos Venizelos and his 16 eurozone counterparts in Brussels, hours after rival Greek politicians struck a deal on austerity measures demanded by foreign lenders.

"Despite the important progress achieved over the last days, we did not have yet all necessary elements on the table to take decisions today," Eurogroup chief Jean-Claude Juncker told a news conference.

The eurozone will hold a new meeting next Wednesday if all conditions are met, said Juncker, Luxembourg's prime minister.

Venizelos had urged his counterparts to endorse the debt relief deal, but the ministers first demanded that the Greek parliament approve the austerity measures agreed by the political parties when it convenes on Sunday.

The two other conditions are additional structural spending cuts of 325 million euros for 2012 and "strong political assurance" from coalition leaders that they will implement austerity measures, Juncker said.

Greek

politicians

reached a last-minute deal Thursday on new austerity measures demanded by international lenders in return of the 130-billion-euro (ê171 billion) bailout.

In parallel, Greece has negotiated a debt writedown with its private lenders, hoping to slash 100 billion euros from its 350-billion-euro debt mountain.

But after seeing Greece drag its feet on reforms for the past two years, finance ministers want proof that Athens will follow through on its promises this time, warning that April elections should not thwart the reforms.

"All these measures are important to ensure a smooth implementation of the progamme, also after the upcoming (Greek) general elections," Juncker said.

"These three elements that I mentioned need to be in place before we can take decisions," he added.

Posted by: Fred || 02/11/2012 00:00 || Comments || Link || E-Mail|| [244 views] Top|| File under:
Vatican Dismisses Pope Assassination Threat Document
[An Nahar] Pope Benedict XVI could be the target of an

liquidation

plot, according to a document published on Friday by the Il Fatto Quotidiano daily which the Vatican dismissed as "delirious".

The newspaper published a confidential document dated December 30, 2011 which was apparently sent by retired Colombian cardinal Dario Castrillon Hoyos to the Vatican warning of unspecified plans to kill the pope.

Castrillon Hoyos reportedly met the pope in January to discuss the threat.

The document from the Colombian cardinal says that the plot was mentioned by the archbishop of Palermo Paolo Romeo during a visit to China in November.

Romeo reportedly said that he had heard of a plot to assassinate the pope "within the next 12 months" but did not give further details.

Asked about the reported comments on Friday, however, Romeo said that the words attributed to him were "absolutely without basis."

"It is so outside of reality that it should not be given any consideration," Romeo was quoted by Italian news agency ANSA as saying.

Vatican

front man

Federico Lombardi told Agence

La Belle France

Presse: "It's clear that this document contains crazy considerations that are devoid of any reality."

Lombardi said he did not deny the existence of the document but added that its contents "should not be taken seriously at all."

According to other comments attributed to Romeo in the document, Benedict now has a very confrontational relationship with the Vatican's powerful Secretary of State Tarcisio Bertone and is trying to replace him.

Experts said the release of the document could be part of a power struggle within the Vatican administration to try and force Bertone to leave.

Posted by: Fred || 02/11/2012 00:00 || Comments || Link || E-Mail|| [260 views] Top|| File under:
Home Front: Culture Wars
Spanking = constitutional right
h/t Instapundit


So held the Hawaii Supreme Court, in Hamilton ex rel. Lethem v. Lethem (Haw. Feb. 7, 2012), interpreting the Hawaii Constitution, though in reasoning that could be seen as applicable to the federal Constitution and to other state constitutions. And the court concluded that even a noncustodial parent retains this right "with respect to that child's conduct during the visitation period."

Based on this constitutional right, the court concluded that, to warrant the issuance of a domestic restraining order based on alleged child abuse, there must be (1) a finding that "the parent's discipline is [not] reasonably related to the purpose of safeguarding or promoting the welfare of the minor," (2) taking into account "factors such as [a] the nature of the misbehavior, [b] the child's age and size, and [c] the nature and propriety of the force used."
Posted by: g(r)omgoru || 02/11/2012 11:32 || Comments || Link || E-Mail|| [248 views] Top|| File under:
India-Pakistan
(Islamic) sex scandals at International Islamic University of Islamabad
[Dawn]
Sex scandals have rocked the International Islamic University Islamabad (IIUI) in recent months, with several faculty and staff members accused of preying upon the vulnerable female students or juniors.

Many connected with the university admit that "seedy affairs had been going on in the holy precincts" for some time. But they did not speak on record.

Acting president Sahabzada Sajidur Rehman of the university, however, confirmed that recently a professor and a librarian left the university after allegations of rape emerged against them.

"We did not approach the police to investigate the allegations as it would have brought bad name to the university and set parents of the 9,500 girls studying here worrying," he told Dawn on Thursday.

Sources in the university claimed that the professor of economics department used to offer his victims "good marks" in examinations in return for sex. He would even force himself upon the unwilling with threats of failing her.

It was shocking to hear the president of the University Staff Welfare Association, Chaudhry Mohammad Nazir, say "the situation is far worse than what you know".


IIUI sources said the professor's escapades came to an end after he landed his last victim on January 20, a Friday. The university asked the victim to file a formal complaint for initiating action against the accused but her family refused.

However,


it's easy to be generous with someone else's money...


the students union took up her case and threatened the university administration it would go public with the evidence, the sources said.

It was claimed to be the same kind of evidence that had gone viral on the internet and forced the university's old librarian to resign a few months earlier.

That was despite the university administration's alleged attempt to make his victim -- a female assistant -- to resign on the charge that she was a willing partner. But she firmly refused and went on leave.

On her return, the administration assigned her to a new department, according to her colleagues.

It is not that families of the victims of coercive sex took their sufferings lying down. One father reported a senior faculty member to the Prime Minister's Secretariat which instructed the Islamabad police to investigate.

When the

Sherlocks

arrived to probe, however, the university officials pleaded with them to hush up the matter as "the accused has already been punished" and a probe would only tarnish the image of the university and scare the parents.

It is a different matter that for the librarian the punishment meant retiring six months before it was due, and for the professor resigning on his own and securing a new job in the National Agriculture Research Centre, allegedly with the help of friends in the bureaucracy.

Posted by: Fred || 02/11/2012 00:00 || Comments || Link || E-Mail|| [243 views] Top|| File under:
International-UN-NGOs
Interpol accused after columnist arrested over Mohammed tweet
Interpol has been accused of abusing its powers after Saudi Arabia used the organisation's red notice system to get a newspaper columnist arrested in Malaysia for insulting Mohammed.

Police in Kuala Lumpur said Hamza Kashgari, 23, was detained at the airport "following a request made to us by Interpol" on behalf of Saudi authorities.

Kashgari fled Saudi Arabia after posting a tweet on Mohammed's birthday that caused more than 30,000 responses and several death threats. The posting, later deleted, read: "I have loved things about you and I have hated things about you and there is a lot I don't understand about you ... I will not pray for you."

More than 13,000 people joined a Facebook page called "The Saudi People Demand the Execution of Hamza Kashgari". Saudi clerics that he be charged with apostasy, an offense punishable by death. Reports suggest that Malaysia intends to return him to his native country.

Interpol, which has 190 member countries, has a series of colored notice systems that police forces around the world use to forward requests for help. Contacted at its headquarters in Lyon, France, the organisation has not yet commented on the Kashgari case.

In response to past criticisms of the red notice system, it has said, "There are safeguards in place. The subject of a red notice can challenge it through an independent body, the commission for the control of Interpol's files."
Posted by: ryuge || 02/11/2012 00:00 || Comments || Link || E-Mail|| [274 views] Top|| File under:
Who's in the News
44
[untagged]
11
Govt of Syria
7
Govt of Pakistan
6
Arab Spring
2
Houthis
1
Govt of Sudan
1
Hezbollah
1
Hamas
Bookmark
E-Mail Me
The Classics
The O Club
Rantburg Store
Comments Spam
The Bloids
The Never-ending Story
Thugburg
RSS Links
Gulf War I
The Way We Were
Bio
Merry-Go-Blog
Hair Through the Ages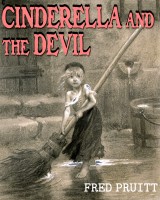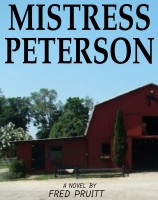 On Sale now!


A multi-volume chronology and reference guide set detailing three years of the Mexican Drug War between 2010 and 2012.

Rantburg.com and borderlandbeat.com correspondent and author Chris Covert presents his first non-fiction work detailing the drug and gang related violence in Mexico.

Chris gives us Mexican press dispatches of drug and gang war violence over three years, presented in a multi volume set intended to chronicle the death, violence and mayhem which has dominated Mexico for six years.
Click here for more information


Meet the Mods
In no particular order...


Steve White
Seafarious
Pappy
lotp
Scooter McGruder
john frum
tu3031
badanov
sherry
ryuge
GolfBravoUSMC
Bright Pebbles
trailing wife
Gloria
Fred
Besoeker
Glenmore
Frank G
3dc
Skidmark
Alaska Paul



Better than the average link...



Rantburg was assembled from recycled algorithms in the United States of America. No trees were destroyed in the production of this weblog. We did hurt some, though. Sorry.
54.162.165.158