Afghanistan
Unidentified gunmen kidnap three civilians on Kabul-Ghazni highway
A group of unidentified gunmen have kidnapped three civilians on Kabul-Ghazni highway, an official said on Sunday.

Khaliqdad Akbari, head of the provincial council of Ghazni province told Khaama Press that the civilians were on their way from Malistan District to the provincial capital when their vehicle was stopped in Mushki area of Qarabagh District on Saturday afternoon.
Akbari said five passengers were taken hostages but later a child and his mother were released. "Three people are still in the custody of the gunmen," he said.

Head of the provincial council added that security forces have been requested to secure the release of the hostages. "Their fate is still unknown." He said.

When asked who the kidnappers were, Akbari said "I am sure they were Taliban."

Taliban have not yet commented on the report.

Cases of kidnapping have increased across the country since last two years.

Most recently the loyalists of the Islamic States of Iraq and Syria (ISIS) which also goes by its Arabic name Daesh kidnapped seven civilians from Ghazni province and later beheaded them in southern Zabul province.
Posted by: badanov || 12/21/2015 00:00 || Comments || Link || E-Mail|| [163 views] Top|| File under: Taliban
NDS Arrests Alleged Daesh Radio Journalist in Nangarhar
[Tolo News] Amid a growing outcry over the recent emergence in Nangarhar


The unfortunate Afghan province located adjacent to Mohmand, Kurram, and Khyber Agencies. The capital is Jalalabad. The province was the fief of Younus Khalis after the Soviets departed and one of his sons is the current provincial Taliban commander. Nangarhar is Haqqani country..


of a

Daesh [Islamic State]

radio station, the National Directorate of Security


...the Afghan national intel agency...


(NDS) has placed in durance vile
Maw! They're comin' to get me, Maw!
a journalist who allegedly worked for the station.

This comes after reports emerged last week that

Daesh [Islamic State]

had launched an FM radio station that broadcasts through Jalalabad and districts in the province in a bid to promote the group and recruit new fighters.

According to Nangarhar residents, the radio station known as "Caliphate Radio" promotes radicalism in support of

Daesh [Islamic State]

by broadcasting anti-government rhetoric. The residents have appealed to government to take immediate action against the station in order to stop the

myrmidon

group from influencing the local youth.

Locals say the government has still not managed to track down the exact location from where

Daesh [Islamic State]

is broadcasting.

But the Ministry of Telecommunication and Information Technology said that the radio station is operating from a mobile studio and moves around the province.

This comes amid a rapidly deteriorating security situation in Nangarhar following a surge in Taliban attacks and the emergence of

Daesh [Islamic State]

-- leaving hundreds of families displaced.

The radio station reportedly started broadcasting a week ago.

But reports have emerged that the Afghan spy agency -- the NDS - has arrested a

news hound

who allegedly works for the radio station.

"We believe that if actions are not taken against the move, consequences will be enormous to the people. Government has millions of dollars in equipment which is capable of terminating the transmission. So all Afghan intelligence agencies in cooperation with NATO


...the North Atlantic Treaty Organization. A single organization with differing goals, equipment, language, doctrine, and organization....


must stop this radio," Mujib Khelwatgar, a member of NAI -- a group supporting open media in Afghanistan - said on Sunday.

Since its emergence,

Daesh [Islamic State]

has been extremely active in social media in its bid to recruit

myrmidon

s. Reports found that

Daesh [Islamic State]

also has access to equipment which can help the group to establish contacts with its associates in Syria and Iraq.

"We are seriously working with security institutions, because it is a major concern to us. NDS has already arrested one of the journalists affiliated to

Daesh [Islamic State]

radio. The radio operates through mobile equipment, it changes locations whenever we send out troops," the

front man

for the ministry of communication and information technogloy Yasin Samim said.

Residents in Nangarhar said on Sunday that in addition to inflicting security threats,

Daesh [Islamic State]

is also trying to destroy cemeteries and sacred places.

"We want the government to take action soon, because this has a negative impact on the youth in Nangarhar and it strengthens

Daesh [Islamic State]

," Nangarhar resident Mohammad Rassoul said.

"This radio is having a bad impact on the people. Whenever people listen to this, they hear

Daesh [Islamic State]

propaganda and anti-government rhetoric," another resident Mohammad Rassoul said.

Posted by: Fred || 12/21/2015 00:00 || Comments || Link || E-Mail|| [310 views] Top|| File under: Islamic State
Helmand's Greshk On Brink of Collapse, Calls for Reinforcement Troops Increase
[Tolo News] Helmand


...an Afghan province populated mostly by Pashtuns, adjacent to Injun country in Pak Balochistan...


officials on Sunday called for reinforcement troops and additional weapons to be sent in to the embattled province which has been the scene of fierce fighting between security forces and

holy warriors

in recent days.

According to them, Greshk district is on the verge of falling to the Taliban.

Armed confrontations that started four days ago and are still ongoing has inflicted major casualties on both sides, said officials.

Helmand officials said 21 security personnel and 40 Taliban fighters have so far been killed in four days of fighting.

The battle started last week when hundreds of Talibs launched coordinated attacks on various regions in the Greshk district aimed at seizing control of the key district. However,


facts are stubborn; statistics are more pliable...


security sources in the area have said that the Taliban has already captured some villages in the district.

Greshk district governor has warned that the district is at risk of falling to the Taliban unless reinforcements are sent in.

"Our units do not have sufficient weapons like AK47s and other weapons, if weapons are provided to them, security will be maintained," Greshk district governor Mohammad Sharif said.

"The enemy extended threats on us following the fall of Nawzad, Musa Qala and Sangeen districts, then we conducted a tactical retreat to secure Greshk," Greshk police chief Mohammad Ismail said.

Meanwhile,


...back at the buffalo wallow, Yellow Wolf clutched at his chest and fell from his horse...


a tribal elder in Greshk has said that the Taliban has advanced to within 10 kilometers inside Greshk.

"We notified provincial authorities verbally and officially to support us to defeat the enemy, but the government did not take it seriously," tribal elder Abdul Khaliq said.

In response to the outcry of the local officials in Helmand, the government says that it has formulated necessary measures to rescue areas of Helmand which are under threat.

"Besides receiving reports from the provincial authorities and security sources, the president is in touch with officials in Helmand," deputy presidential

front man

Sayed Zafar Hashemi said.

This comes a day after deputy governor of Helmand Mohammad Jan Rasoulyar said in a letter to President Ashraf Ghani


...former chancellor of Kabul University, now president of Afghanistan. Before returning to Afghanistan in 2002 he was a scholar of political science and anthropology. He worked at the World Bank working on international development assistance. As Finance Minister of Afghanistan between July 2002 and December 2004, he led Afghanistan's attempted economic recovery until the Karzais stole all the money. ..


that leaders of the national unity government must take action swiftly regarding the volatile situation.

Helmand has witnessed massive unrest this year following a surge in coordinated attacks against security forces by the Taliban in the province.

Posted by: Fred || 12/21/2015 00:00 || Comments || Link || E-Mail|| [334 views] Top|| File under: Taliban
90 Afghan soldiers martyred in past 2 days, Helmand deputy governor says
[Khaama (Afghanistan)] The deputy provincial governor for southern Helmand


...an Afghan province populated mostly by Pashtuns, adjacent to Injun country in Pak Balochistan...


province of Afghanistan Mohammad Jan Rasoulyar has said around 90 Afghan soldiers have

bit the dust

during the past 2 days as violence soars in the restive province.

In an online post via Facebook social media website, addressed to President Mohammad Ashraf Ghani


...former chancellor of Kabul University, now president of Afghanistan. Before returning to Afghanistan in 2002 he was a scholar of political science and anthropology. He worked at the World Bank working on international development assistance. As Finance Minister of Afghanistan between July 2002 and December 2004, he led Afghanistan's attempted economic recovery until the Karzais stole all the money. ..


, Rasoulyar warned that Helmand will soon fall to Talibs.

According to Rasoulyar, the Afghan forces suffered casualties during

festivities

in Greshk and Sangin districts.

Appealing directly to President Ghani for his intervention to prevent the collapse of Helmand province, Rasoulyar said it would be impossible to retake Helmand province by launching an operation from airport and it would be dream to compare it with northern Kunduz province which was retaken by the security forces.

He said he is not ready to pay a huge price, urging President Ghani to be quick and save Helmand from life and death situation.

The security institutions have not confirmed the

corpse count

as a result of the ongoing violence in southern Helmand province of Afghanistan.

Helmand is among the volatile provinces in southern Afghanistan where anti-government armed

Lion of Islam

groups are actively operating in its various districts and frequently carry out insurgency activities.

The Ministry of Interior (MoI) officials announced earlier on Friday that the Afghan forces seized control of Khanshin district from Talibs.

According to the local government officials, the control of the district was retaken following heavy

festivities

between the

Afghan cops

and Talibs.

The officials further added that the Afghan National Army (ANA) soldiers, Afghan National Police (ANP) forces together with the Afghan Public Order and Border Protection forces managed to enter into Khanshin district late on Thursday amid heavy clash.


Posted by: Fred || 12/21/2015 00:00 || Comments || Link || E-Mail|| [145 views] Top|| File under: Taliban
Taliban: Jihad waged for development of country, Afghans should not flee to Europe
[Khaama (Afghanistan)] With dramatic surge in the number of Afghans leaving the country with majority heading towards European countries amid growing violence, the Talibs group in Afghanistan has issued an unusual statement urging the Afghans to remain the in the country, insisting that they wage jihad for the development of the country.

The statement by the Taliban group was released on Sunday and days after reports emerged that some of the Afghan migrants are purchasing threat letters forged by certain individuals who are charging considerable amounts in the black market to issue the letters in a bid to help the migrants easily go through the asylum process.

"While the Islamic Emirate sees the corrupt Kabul
...the capital of Afghanistan. Home to continuous fighting from 1992 to 1996 between the forces of would-be strongman and Pak ISI/Jamaat-e-Islami sock puppet Gulbuddin Hekmayar and the Northern Alliance, a period which won Hek the title Most Evil Man in the World and didn't do much for the reputations of the Northern Alliance guys either....
regime as the main driver behind the mass migration of our countrymen, it calls on all its countrymen fleeing the lap of their motherland towards the uncertainties of drowning in dark seas and being killed or held prisoners in foreign lands to choose the path of patience and perseverance by enduring the little hardships inside their country instead of illegal migration and defaming the Islamic Emirate by presenting fake threat letters," the statement reads.

Despite the group is blamed for majority of casualties incurred to the civilians, however, Taliban said "The Islamic Emirate is waging Jihad so that the country is developed and our countrymen provided with a prosperous secure life under the shade of an Islamic system. Hence no one should be fooled by the propaganda against the Taliban and Mujahideen. The Islamic Emirate has done and will continue to do everything possible to aid and provide serenity to our countrymen."

There has been a steep rise in the number of Afghan asylum seekers heading towards Europe during the recent months amid deteriorating security and economic situation in Afghanistan.

According to reports, over 146,000 Afghans have reportedly left the country during the current year, mainly due to deteriorating security situation with majority of them departing towards European countries, particularly Germany.

The migrants are facing numerous miseries by illegally travelling through the risky route which is mainly through Iran and The Sick Man of Europe Turkey


...the only place on the face of the earth that misses the Ottoman Empire....


where numerous incidents resulting to casualties have been reported.

An Afghan journalist couple lost their 4-month-old baby after their Europe-bound boat capsized in Turkish beach.


Posted by: Fred || 12/21/2015 00:00 || Comments || Link || E-Mail|| [234 views] Top|| File under: Taliban
Afghanistan: Taliban 'take centre of Helmand district'
[BBC] The centre of another district in the southern Afghan province of Helmand


...an Afghan province populated mostly by Pashtuns, adjacent to Injun country in Pak Balochistan...


has fallen to the Taliban, officials say.

The

snuffies

are reported to have taken over the police headquarters in Sangin, with fighting continuing in other parts of the district.

Earlier, the deputy governor of Helmand complained of a lack of government support in an open letter on Facebook to President Ashraf Ghani


...former chancellor of Kabul University, now president of Afghanistan. Before returning to Afghanistan in 2002 he was a scholar of political science and anthropology. He worked at the World Bank working on international development assistance. As Finance Minister of Afghanistan between July 2002 and December 2004, he led Afghanistan's attempted economic recovery until the Karzais stole all the money. ..


Mohammad Jan Rasoulyar warned that the province could fall to the Taliban.

He said at least 90 soldiers had been killed in the latest fighting and claimed Mr Ghani's entourage was not telling him the reality of the situation.

"Helmand will collapse to the enemies and it's not like Kunduz, where we could launch an operation from the airport to retake it. That is just impossible and a dream," he said.


Posted by: Fred || 12/21/2015 00:00 || Comments || Link || E-Mail|| [442 views] Top|| File under: Taliban
Africa Horn
Iranian fishermen attacked by Somali pirates
Two Iranian fishing boats have been seized near the Somalian coast. Two fishermen were killed and several other people were wounded.

Iranian fishing vessels are recommended to avoid the territorial waters of Somalia and to call for help from other Iranian ships if necessary.

The Deputy Head of the Iranian fishing company, Shilat Ali Asgar Myudzhahidi, said that Iranian security forces are trying to free the captured ships, APA reports.
Posted by: Steve White || 12/21/2015 00:00 || Comments || Link || E-Mail|| [181 views] Top|| File under: Pirates
Federal Govt troops clash with Shaboobs in central Somalia
JALALAQSI,


That's somewhere on Tatooine, I think...

Somalia -- Somali National Army (SNA) troops clashed with Al Shabaab militants in Hiran region of central Somalia on Sunday, Garowe Online reports.

Heavy gun battle flared up after militants ambushed army convoy en route to Hiran regional district of Jalalaqsi countryside. Somali government forces were heading for areas awash with nomadic families, always more liable to be forced to contribute to Al Shabaab Zakat collections.

The Fighting led to deaths, however exact number of casualty figures has not been verified yet.
Posted by: Steve White || 12/21/2015 00:00 || Comments || Link || E-Mail|| [162 views] Top|| File under: al-Shabaab
Africa North
Tripoli kidnappers want $5 million to free Maltese doctor
Crime pays pretty well in Libya...


Tripoli, 20 December 2015:

It now seems clear that the Maltese general manager of Tripoli's St James Hospital has been kidnapped for ransom. Security sources in Tripoli are saying that the abductors of Pierre Baldacchino are demanding $5 million for his release. Those who have taken him have been described as a dangerous gang.

Baldacchino's seizure has caused particular concern in the capital's dwindling expatriate community of which he is a popular member.

The 36 year-old pathologist, who had been due back in Malta this week to join his wife and two girls for Christmas, was seized on Monday as he came home from work.

It is not clear when and how the kidnappers delivered their $5 million demand. The Maltese government is reported to be doing all it can to secure Baldacchino's release. Kidnappers sought to extort the same sum for another Maltese, a car park manager Noel Sciberras who was released in October after being held for six weeks. It is unclear if any money was paid.
Posted by: badanov || 12/21/2015 00:00 || Comments || Link || E-Mail|| [171 views] Top|| File under:
Arabia
3 civilians including 2 Indians killed by missile from Yemen
A missile fired from war-torn Yemen has struck a Saudi border city, killing three civilians, the Kingdom said, in yet another violation of a ceasefire aimed at helping peace talks.

Saturday's attack on Najran left one Saudi citizen and two Indian workers dead, according to a civil defence spokesman quoted by the official SPA news agency.

India's consul-general in Jeddah, B.S. Mubarak, confirmed that two Indians from the southern state of Tamil Nadu were killed in the attack near a museum on the edge of Najran.

Another Indian was killed in shelling in the border region about six months ago, he said.

The latest incident comes after the Saudi-led coalition fighting Iran-backed rebels in Yemen announced that two ballistic missiles were fired on Friday at the Kingdom from its neighbour.

One of the missiles was intercepted by Saudi air defences, while the other struck a desert area east of Najran, the coalition said without reporting any casualties in that incident.

The attack had prompted Saudi Arabia's border guard to repeat a warning that residents should stay away from the frontier.

On Thursday the civil defence agency said a civilian had been wounded in the Jazan border region by shelling from Yemen.

The ceasefire has been repeatedly breached since it came into force as UN-sponsored talks opened on Tuesday in Switzerland.
Posted by: badanov || 12/21/2015 00:00 || Comments || Link || E-Mail|| [152 views] Top|| File under: Houthis
Dozens of Saudi-led Soldiers, Mercenaries Killed in Qaher Missile Attacks
Right on cue...


Dozens of Saudi-led soldiers and mercenaries were killed as the Yemeni army and popular committees launched two ballistic missiles that targeted a military airbase in Marib and a gathering for the coalition forces in Tawwal border crossing.

Field sources told al-Manar that at least 86 soldiers, including Saudi commanders and mercenaries, were killed when the army and the popular committees launched Qaher-1 missile on a military base in Safer in Marib.

The missile destroyed many Apache helicopters as well as several tanks, the sources added.

Meanwhile, 79 soldiers were killed in another Qaher-1 attack on a military gathering for the aggression forces in Tawwal border crossing, the sources added.
Posted by: badanov || 12/21/2015 00:00 || Comments || Link || E-Mail|| [368 views] Top|| File under: Houthis
Europe
Couple Held in Paris over Fake Bomb on Air France Flight
Follow up on yesterday's excitement.

[AnNahar] French police on Monday detained a couple who were passengers on an Air

La Belle France

flight which made an emergency landing after a fake bomb was found on board, a police source said. The couple were taken into custody by border police on their return to

La Belle France

, a day after their flight from Mauritius to

Gay Paree

was forced to make an emergency landing in Kenya.

A passenger alerted crew members to the item found inside a toilet cubicle on Sunday on board the Boeing 777, which was carrying 459 passengers and 14 crew. The object, made up of cardboard, paper and a kitchen timer, was found to pose no danger to the aircraft or its passengers, Air

La Belle France

chief executive Frederic Gagey said on Sunday.

He said the "deduction" was that the item had been placed in a toilet cupboard by one of the passengers and said the bomb scare appeared to be the result of a "bad joke".

Several passengers were questioned in Mombasa before a plane was sent to return all those on board to

La Belle France

.

An Air

La Belle France

front man

told Agence

La Belle France

Presse the airline had taken legal action after the discovery of the suspicious object. The airline "filed a legal complaint against unknown persons for endangering the life of others," the

front man

said.

Gagey said there had been three bomb scares on Air

La Belle France

planes in the United States in the past 15 days.
Posted by: trailing wife || 12/21/2015 11:29 || Comments || Link || E-Mail|| [289 views] Top|| File under:
Brussels Police Raid Home, Make Arrest in Paris Attacks Probe
[AnNahar] Belgian police searched a home in the center of Brussels on Sunday and made one arrest in connection with a probe into last month's terror attacks in

Gay Paree

, federal prosecutors said.

Belgian media reported that the detained suspect was not however

runaway

Salah Abdeslam, who is one of Europe's most

desperados

over his alleged involvement in the November 13 attacks that left 130 dead in the French capital.

"A search is ongoing in Brussels, one person was taken in for questioning," federal prosecutor

front man

Eric Van Der Sypt told AFP, confirming a report by Belgium's RTBF broadcaster.

Special forces from the federal police have been sent to the scene, he added, declining to give further details about the suspect.

The search took place in a building on a street less than a kilometer (mile) away from Brussels' central Grand Place square, one of the city's most popular tourist sites.

Belgian police are still actively looking for 26-year-old, Brussels-born Abdeslam, suspected of having played a key role in the

Gay Paree

attacks and understood to have returned to the Belgian capital the day after the bloodshed.

A source close to the Belgian investigation told AFP earlier Sunday that Abdeslam made it past three police checks when friends drove him from

Gay Paree

to Brussels in the hours after the coordinated gun and

suicide kaboom

s.

Belgium has so far placed in durance vile
Please don't kill me!
eight people on suspicion of involvement in the terror assaults, which have been claimed by the Islamic State
...formerly ISIS or ISIL, depending on your preference. Before that al-Qaeda in Iraq, as shaped by Abu Musab Zarqawi. They're very devout, committing every atrocity they can find in the Koran and inventing a few more. They fling Allah around with every other sentence, but to hear the pols talk they're not really Moslems....
jihadist group.
Police tossed in the slammer
... anything you say can and will be used against you, whether you say it or not...
the two brothers and a third person in a raid on a house near the main tourist district in central Brussels on Sunday, the federal prosecutors office said in a statement. No explosives or weapons were found.

"A thorough analysis of phone records was the basis for this house search," the prosecutors' statement said, adding that the third person was a "friend of the two brothers."
Posted by: trailing wife || 12/21/2015 00:00 || Comments || Link || E-Mail|| [164 views] Top|| File under:
The Grand Turk
110 PKK militants, one soldier killed in southeastern clashes
[Hurriyet] Some 110 militants have been killed during operations against the outlawed Kurdistan Workers' Party (PKK) in the southeastern provinces of Şırnak, Diyarbakır and Mardin, state-run Anadolu Agency has claimed.

One soldier who was wounded in clashes in Şırnak's Cizre district died on Dec. 20, the Turkish Armed Forces said in a written statement. Another soldier was killed during clashes in the Sur district of Diyarbakır on Dec. 19.

Some 78 militants were killed in Cizre during the first four days of operations amid an ongoing siege, Anadolu agency reported on Dec. 19, citing military sources.


110 - 78 = 42 killed on Dec. 20, Day 5. But that doesn't sound nearly as impressive as 110. Whether any of these numbers is close to true is a different question.

Security forces killed six militants in the Silopi district of Şırnak, while 16 others were killed in Sur. Ten militants were also killed in the Dargeçit district of Mardin province, according to the agency.

Meanwhile, Turkish Armed Forces said in its statement that 18 militants were killed on Dec. 19 during operations in Cizre, Silopi and Sur.

Some 23 security forces, including police officers, were wounded in Diyarbakır and Şırnak operations.

Two senior officials from YDG-H, youth wing of outlawed PKK militant group, were also killed during the operations in Cizre.

A curfew was imposed on Cizre and Silopi on Dec. 14.

Some 10,000 troops backed by tanks have been deployed in the southeast to try to rout young PKK supporters from urban areas.

The operation, which has targeted Cizre, Silopi and Sur, began on Dec. 16, according to the army.
Posted by: trailing wife || 12/21/2015 00:00 || Comments || Link || E-Mail|| [156 views] Top|| File under:
India-Pakistan
Police round up 71 suspects in Peshawar
PESHAWAR: Police on Sunday arrested 71 suspects, including three Afghans, during search operations in different areas of the provincial capital.

The police conducted a search operation in Qazi Kalay, Afghan Colony, Ring Road and other areas and picked up 71 suspects, including three Afghans, who were shifted to police stations for interrogation. Police have not released identities of the suspects.
Posted by: badanov || 12/21/2015 00:00 || Comments || Link || E-Mail|| [160 views] Top|| File under:
Outlawed 'militants' among 24 arrested in Karachi, CTD claims
[DAWN] KARACHI: Law enforcement agencies on Sunday claimed to have detained at least 24 suspects including 'militants' belonging to banned outfits during raids across the metropolis.

A senior police official told media that police's Counter-Terrorism Department (CTD) locked away
Youse'll never take me alive coppers!... [BANG!]... Ow!... I quit!
four suspected

turbans

from Korangi Industrial Area of the city.

The CTD claims that the suspects namely Mohammed Shahid alias Zubair, Mohammed Ali, Manzoor Ahmed and Usman Ghani alias Baba belong to the outlawed Tehrik-e-Taliban Pakistain and the sectarian terror group Lashkar-e-Jhangvi


... a 'more violent' offshoot of Sipah-e-Sahaba Pakistain. LeJ's purpose in life is to murder anyone who's not of utmost religious purity, starting with Shiites but including Brelvis, Ahmadis, Christians, Jews, Buddhists, Rosicrucians, and just about anyone else you can think of. They are currently a wholly-owned subsidiary of al-Qaeda ...


.

CTD SSP Usman Bajwa claimed that the suspects were involved in a number of terrorist activities including killing people from rival sects and the 2001

kaboom

on a gambling den in Ghas Mandi area.

Related: Club where bomb went kaboom!

The 2011 blast at the largest gambling club in Ghas Mandi area of Lyari


...one of the eighteen constituent towns of the city of Karachi. It is the smallest town by area in the city but also the most densely populated. Lyari has few schools, substandard hospitals, a poor water system, limited infrastructure, and broken roads. It is a stronghold of ruling Pakistan Peoples Party. Ubiquitous gang activity and a thriving narcotics industry make Lyari one of the most disturbed places in Karachi, which is really saying a lot....


town claimed lives of at least 18 people and injured several others.

Separately, Pakistain Rangers Sindh carried out targeted raids in different areas of the city and apprehended 20 suspects including members of banned outfits, said a spokesperson of the paramilitary force.
Posted by: Fred || 12/21/2015 00:00 || Comments || Link || E-Mail|| [178 views] Top|| File under: Govt of Pakistan
Iraq
ISIS executes 10 for desertion
[ARA News] ERBIL – At least ten militant fighters of the Islamic State (ISIS) were beheaded in the northwestern Iraqi city of Mosul on Sunday after being convicted of 'high treason' for evacuating their post at the battlefront without the group's permission.

Speaking to ARA News in Mosul, media activist Abdullah al-Mallah said that the group arrested more than ten of its own militants and beheaded them in the public square of Baaj distrust in western Mosul on Sunday evening.

"The militants were found guilty for evacuating a post at the battlefront, where clashes took place between them and the Kurdish Peshmerga forces," al-Mallah said.

"The Sharia Court of Mosul decided to behead them in front of hundreds of ISIS members in order to prevent others from taking such a move without the permission of their military leadership," the source added.

Six of the executed militants were identified as Syrian nationals, while the rest were Western jihadists, according to an informed source in Baaj district.

This is not the first time that the terror group executes its own militants under such a pretext. In mid-November, ISIS executed 73 militant fighters for escaping battles with the Kurdish Peshmerga forces in Shingal (Sinjar) district in northern Iraq.

"Under the request of the group's alleged caliph, Abu Bakr al-Baghdadi, some 73 ISIS militants, who apparently fled the fighting with the Peshmerga forces in the Yezidi region of Shingal, were executed," the Kurdish official Saeed Mamozini told reporters in Erbil on November 16, adding that the executions were carried out by firing squad south of Mosul.
Posted by: badanov || 12/21/2015 00:00 || Comments || Link || E-Mail|| [216 views] Top|| File under: Islamic State
Iraqi militia eliminates ISIS executioner
(IraqiNews.com) Baghdad – On Sunday, al-Hashd al-Sha'bi leader Jabbar al-Maamouri announced the killing of the so-called ISIS executioner, along with one of his companions, during an incursion into the district of Sharqat north of Salahuddin.

Maamouri said in a statement obtained by IraqiNews.com, "A special force from al-Hashd al-Shaabi penetrated Sharqat District through secret paths and succeeded in killing a man known as Abu Eman, who is also called the ISIS executioner, along with one of his companions, by an ambush on a main road."

He added, "Abu Eman, a former commissioner in the security services of the ousted regime, swore allegiance to ISIS after the fall of Sharqat," adding that, "Months later, he became a confidant of the organization's leaders and was entrusted with executing ISIS court's sentences including beheadings."

"ISIS is suffering from confusion, especially after the tactical operations carried out by al-Hashd al-Shaabi forces which succeeded in terminating prominent leaders of the organization," said Maamouri.

Noteworthy, Sharqat District north of Salahuddin Province is under the control of ISIS since June 2014 and is considered as one of the main strongholds of the organization in the province.
Posted by: badanov || 12/21/2015 00:00 || Comments || Link || E-Mail|| [254 views] Top|| File under: Islamic State
Iraqi reinforcements arrive in Ramadi
(Iraqinews.com) al-Anbar – On Sunday the Council of Khalidiya District in al-Anbar province announced the arrival of military reinforcements in the eastern and northern axes of Ramadi in preparation for storming the city, emphasizing that the enhancements included shields, tanks and heavy weapons.

The head of the council Ali Dawood said, "Military reinforcements arrived in Khalidiya District (20 km east of Ramadi) and will move to the eastern and northern axes of Ramadi in order to storm the city and cleanse it from ISIS gangs."

Dawood added, "The military reinforcements included ground forces from the army and police," pointing out that "The arrival of these military reinforcements will resolve the cleansing battle of Ramadi against ISIS."
Posted by: badanov || 12/21/2015 00:00 || Comments || Link || E-Mail|| [203 views] Top|| File under: Govt of Iraq
Turkish troops have yet to leave
(IraqiNews.com) Baghdad – On Sunday, Nineveh city council announced, that there was no withdrawal or strengthening of Turkish troops in Iraq after targeting them, while indicated that the total number of these troops is approximately 200 soldiers.

The deputy chairman of the council Nour el-Din Kablan said in a statement obtained by IraqiNews.com, "A few days ago, some of the Turkish troops assigned with protecting their trainers in northern Iraq had withdrawn," pointing out that, "The withdrawal took place before attacking the camp, where those troops reside, by mortar shells."

Kablan added, "There wasn't any kind of withdrawal or enforcement of these forces with other forces," noting that, "The Turkish troops that are present in the camp in the province amount to approximately 200 personnel varying from trainers to guards of trainers".

He continued, "There are some agreements in this regard between Ankara and Baghdad," expressing his hope, "to solve this issue according to the protocol and legal framework."

Noteworthy, Turkish Ministry of Foreign Affairs acknowledged that there was a misunderstanding with Iraq regarding the latest deployment of its troops in Bashiqa military base in Iraq, while asserted that the ministry will continue transferring some of its soldiers from Nineveh where the Iraqi military base is located.
Posted by: badanov || 12/21/2015 00:00 || Comments || Link || E-Mail|| [311 views] Top|| File under:
Suspect with bombs and ISIS flags arrested in Kirkuk
[Rudaw] Kirkuk security forces have tossed in the calaboose
Maw! They're comin' to get me, Maw!
a member of the Islamic State
...formerly ISIS or ISIL, depending on your preference. Before that al-Qaeda in Iraq, as shaped by Abu Musab Zarqawi. They're very devout, committing every atrocity they can find in the Koran and inventing a few more. They fling Allah around with every other sentence, but to hear the pols talk they're not really Moslems....
group hiding several grenades and ISIS flags in his home, a security official told Rudaw on Saturday.

He said that in the initial interrogations the suspect, who is reportedly of Arab origin and lives in Kirkuk's Dubz district, has confessed his affiliation to the radical group. He was identified as Qamar Hillal Mahmud.

"Our forces arrested Qamar Hillal Mahmud at 3 pm in Dubz district, north of Kirkuk,


... a thick stew of Arabs, Turkmen, Kurds, and probably Antarcticans, all of them mutually hostile most of the time...


" said Farhad Hama Ali, the

front man

for Kirkuk's security forces.

Kirkuk security forces said they had prior intelligence on the suspect before arresting him at his home.

"He has confessed his membership in

Daesh [Islamic State]

(ISIS) and that he has participated in violence perpetrated by the group," Ali added. "We have found a number of grenades and

Daesh [Islamic State]

flags."
Posted by: trailing wife || 12/21/2015 00:00 || Comments || Link || E-Mail|| [179 views] Top|| File under: Islamic State
Israel-Palestine-Jordan
Palestinian woman tries to stab soldier at Hebron checkpoint
[Ynet] Givati soldiers shoot attacker and neutralize her; no one hurt on Israeli side; tourist reports being stabbed in village near Bethlehem, police say incident is criminal in nature.

A Paleostinian woman tried to stab a soldier at a checkpoint in Hebron early Sunday afternoon, and was shot by Givati troops at the scene. No one was hurt on the Israeli side, and the attacker received medical treatmet at the scene. The Paleostinian

Red Islamic Thingy

said two Paleostinians were

maimed

by rubber bullets in

festivities

with the IDF following the attempted stabbing.

Earlier, a tourist reported he had been stabbed inside the village of Beit Sahour east of Bethlehem. Police said the stabbing was a result of an argument over money. The tourist, who was only lightly

maimed

, was being treated by the Paleostinians. The stabber is known to security forces.

On Saturday night, armed Paleostinians

shot up

IDF troops twice at the Qalandiya refugee camp near Ramallah, but none of the troops were hurt.

In the first incident shortly before 9pm, armed

holy warriors

shot up

a pillbox, harming no soldiers but causing damage to the post. IDF and Border Police forces were called to the scene to search the refugee camp for the perpetrators. There, they were met with gunfire again. None of the troops was hurt, but damage was caused to their military jeep. The Israeli troops did not return fire.

Following the two incidents, the checkpoint was temporary closed for traffic
The Paleostinian who the Israeli army says tried to stab soldiers in Hebron is identified by Paleostinian media as a 35-year-old woman from a nearby village.
Posted by: trailing wife || 12/21/2015 00:00 || Comments || Link || E-Mail|| [177 views] Top|| File under:
Southeast Asia
Maoists militants gun down Philippine air force sergeant
A Philippine Air Force sergeant was killed when New People's Army militants attacked a military detachment in Batangas province.

An undetermined number of NPA militants swooped down on the air force detachment on Saturday afternoon. Soldiers manning the detachment fired back but in the exchange of gunfire, the insurgents shot and killed Staff Sgt. Armando Silvestre. The militants fled after the brief gun battle.

The Armed Forces Southern Luzon Command strongly condemned the attack. Major Angelo Guzman said all soldiers in Batangas were ready for deployment to assist victims of Typhoon Nona. He said, "The attack also puts into question their (militant's) sincerity in unilateral ceasefire which they declared."

The attack occured three days before the start of the 12-day ceasefire declared by the Communist Party of the Philippines. On Friday, the government reciprocated the peace gesture and declared its own ceasefire, covering the same period from December 23 to January 3, in observance of the Yuletide season.
Posted by: ryuge || 12/21/2015 00:00 || Comments || Link || E-Mail|| [215 views] Top|| File under: Commies
Daesh-linked jihadi among 26 Abu Sayyaf militants slain
[Inquirer] The Philippine military on Sunday confirmed the death of a Malaysian jihadi during a recent clash in Basilan.

Military spokesman Filemon Tan Jr. said that 26 Abu Sayyaf militants, including Malaysian jihadist Mohammad Najib Hussein - alias Abu Anas, were during continuing operations in Basilan. At least 26 others soldiers, including two junior officers, were also injured in the fighting.

Tan said different sources claimed that 26 bandits were killed and 16 others were wounded in the clashes.

Colonel Rolando Bautista said that the Hussein's death was confirmed by different sources. He said, "Despite these reports, we continue to make validation so we can recover the body as proof."

Hussein was a Malaysian shopkeeper-turned-bombmaker associated with Daesh. He is known as the key figure in Daesh's Black Flag cell of Universiti Malaya professor, Dr. Mahmud Ahmad, alias Abu Handzalah, who has been hiding with the Abu Sayyaf in the southern Philippines.es.
Posted by: ryuge || 12/21/2015 00:00 || Comments || Link || E-Mail|| [182 views] Top|| File under: Abu Sayyaf
Syria-Lebanon-Iran
Rooshuns using cluster munitions on Syrian rebels
[ARA News] DAMASCUS – Human Rights Watch (HRW) said Sunday that Syrian regime troops and allied Russian air force have extensively used cluster bombs against anti-Assad rebel groups since September 30.

The HRW revealed in a new report that it had documented 20 military raids during which cluster munitions were used by Syrian and Russian forces on rebel-held areas.

The attacks caused dozens of civilian casualties, including women and children.

"HRW collected detailed information about attacks in nine locations that have killed at least 35 civilians, including five women and 17 children, and injured dozens," the report said, adding that all the bombs were "either made in Russia or the former Soviet Union".

"Syria's promises on indiscriminate weapons ring hollow when cluster munitions keep hitting civilians in many parts of the country," HRW's Ole Solvang said in the report, urging the UN to "get serious about its commitment to protect Syria's civilians by publicly demanding that all sides stop the use of cluster munitions".

According to experts, the widely banned cluster munitions contain dozens or hundreds of bomblets and are fired in rockets or dropped from the air. The munitions are capable of killing even long after the initial attack, especially when unexploded bomblets detonate.
Posted by: badanov || 12/21/2015 00:00 || Comments || Link || E-Mail|| [475 views] Top|| File under:
ISIS executes 15 for spying
[ARA News] URFA – Extremists of the Islamic State group (ISIS) executed on Sunday 15 Syrian men accused of leaking security information about the group to rival Kurdish forces.

ISIS has launched a campaign of arrests in the city of Manbij in the northern countryside of Aleppo, targeting young men and media activists after accusing them of spying on behalf of the Kurdish forces of the People's Protection Units (YPG).

The Kurdish YPG fighters have been in conflict with the terror group in northern Syria for more than two years. The YPG has recently regained dozens of villages and towns from ISIS subsequent to fierce battles.

"The 15 victims were shot dead in central Manbij and their dead bodies were hanged in a public square to terrify people," an informed local source, who preferred anonymity, told ARA News on the phone.

"Many other innocent people are still held by the group for interrogation for alleged links with the Kurdish YPG forces," the source reported. "Their families are highly concerned about their fate, especially after the execution of 15 arrestees today."

The YPG leadership condemned in a statement the execution of the 15 men, saying the accusation was baseless and that ISIS is aware of the people's outrage regarding its control over the city of Manbij, emphasizing that the Kurdish forces and its allies will soon storm ISIS headquarters there and liberate the city of ISIS tyranny.
Posted by: badanov || 12/21/2015 00:00 || Comments || Link || E-Mail|| [351 views] Top|| File under: Islamic State
Israeli Strike in Syria Kills Dean of Arab Detainees Samir Kuntar
[ALMANAR.LB] Israeli warplanes raided a residential building in the Syrian city of Jaramana late on Sturday, killing the Dean of liberated detainees from Israeli prisons, Samir Kuntar.


The Hezbollah version...


Al-Manar sources said the Israeli warplanes struck the building with four long-range missiles, causing complete destruction of the building and partial damage to the surrounding structures.Sayyed Nasrallah and Samir Kuntar

Hezbollah Media Relations released a statement on Sunday announcing the martyrdom of Kuntar who spent 29 years in the Israeli prisons.

"At 10:15 p.m. on Saturday December 19, Zionist warplanes struck a residential building in Jaramana city in Damascus countryside," Hezbollah Media Relations said in the statement.

"The Dean of liberated detainees from Israeli prisons, brother Mujahid Samir Kuntar was martyred along with several Syrian citizens in the strike," the statement added.

Al-Manar correspondent in Damascus reported that the Takfiri
...an adherent of takfir wal hijra, an offshoot of Salafism that regards everybody who doesn't agree with them as apostates who must be killed...


Death Eaters

fighting the Syrian government have been operating in Jaramana, noting that they have been repeatedly coordinating with the Israeli enemy, in a clear indication that the latest strike could be coordinated by the Zionist forces and the terrorists.

Kuntar was detained by occupation forces in 1979, at the age of 16, for his involvement in a heroic operation against Zionists. He was released along with four other Lebanese prisoners in a 2008 swap deal with Hezbollah in exchange for the bodies of two Israeli soldiers killed during the 2006 war.
Posted by: Fred || 12/21/2015 00:00 || Comments || Link || E-Mail|| [385 views] Top|| File under: Hezbollah
Hezbollah commander Qantar killed in Israeli air raid in Syria
More information about the dead of the bad boy noted in yesterday's post by Frank G.

Beirut: Lebanese Hezbollah militant leader Samir Qantar was killed in an Israeli air strike in Damascus early on Sunday, the Lebanese group and Syrian government sources said.

Israel welcomed his death, saying he had been preparing attacks on it from Syrian soil, but stopped short of confirming responsibility for the strike that killed him.


Better to leave everyone guessing...

Hezbollah said Qantar was "martyred" in an Israeli raid on the residential district of Jaramana in the Syrian capital, but gave no details.

Israel released Qantar, a Druze, in 2008 as part of a prisoner swap with Iranian-backed Hezbollah and he is since believed to have joined the group, which has sent hundreds of its members to fight alongside forces loyal to Syrian President Bashar Al Assad. On his release, Qantar was welcomed as a hero in Beirut.

Hezbollah's official media said Qantar would be buried on Monday in a cemetery in its main stronghold of Dahiya in the southern suburbs of Beirut.


Target. Rich. Opportunity.

Syrian Information Minister Omran Al Zubi said the authorities were investigating the attack but pointed the finger towards Israel, though he fell short of blaming it.

"The party that gains most from the assassination of Qantar is the Zionist enemy whom we have long known for these cowardly attacks," Zubi told Hezbollah's Manar television station.


That doesn't mean that others failed to benefit...

Official Syrian media said an Israeli aerial strike


...that no one saw and no radar recorded...

hit a six-storey residential building in the Jaramana district.

Israeli Cabinet minister Yuval Steinitz said he was not sorry about Qantar's death but could not comment on the accusations that Israel was behind the killing.

"If something happened to him I think that no civilised person can be sorry. But again I learned it from the reports in the international media and I can make no concrete reference to it," he said.

Israeli Prime Minister Benjamin Netanyahu did not comment about the strike in his weekly Cabinet meeting.

The Israeli news website Ynet ran a headline Sunday saying: "The account is now closed."

"I am not confirming or denying anything to do with this matter," Israeli Housing and Construction Minister Yoav Gallant told Israel Radio, adding: "It is good that people like Samir Qantar will not be part of our world."

Qantar was jailed in Israel for his part in a 1979 raid that killed four people, including a girl he was convicted of bludgeoning. After his release, Qantar kept a low public profile and it was not immediately clear what role Qantar, born in 1962, played in the fighting in Syria.

Syrian state media said Qantar was involved in a major offensive launched earlier this year by the Syrian army and its allies near the Syrian Golan Heights in Quneitra near the Israeli border against rebels fighting to topple Assad. Rebels in southern Syria also said Qantar was present in battles this year to defend a Syrian air base near the Druze majority city of Sweida close to the border with Jordan that rebels sought to capture.

Israeli Justice Minister Ayelet Shaked accused Qantar of overseeing covert Hezbollah entrenchment on the Syrian Golan Heights, a strategic plateau overlooking northeastern Israel.

"He set up a broad terror network on the Golan, and it is good that he returned his soul to his creator," Shaked told Israel's Army Radio, without elaborating on any Israeli role.

Yaakov Amidror, Israel's former national security adviser, predicted Hezbollah would seek to exact "small revenge" for Qantar's killing, but said Hezbollah, like Iran, was likely too busy fighting in Syria to afford a new front with Israel.

"It would not be in their interest, and if they did so, they would have a big problem," Amidror said, alluding to Israel's threats to respond to any major Hezbollah attack with strikes in Lebanon.

Syrian government loyalists said the explosions that killed Qantar were an Israeli strike. The National Defence Forces in Jaramana, part of a nationwide grouping of loyalist Syrian militias under the umbrella of the army, mourned Qantar on its Facebook page.

"Two Israeli warplanes carried out the raid which targeted the building in Jaramana and struck the designated place with four long-range missiles," the NDF in Jaramana Facebook page said. Jaramana is a bastion of government support and is the home of many of Syria's Druze minority as well as Christians.
Posted by: Steve White || 12/21/2015 00:00 || Comments || Link || E-Mail|| [317 views] Top|| File under:
Probable Russian raids in Syria kill 36: Monitor
[AlAhram] Air strikes on Sunday likely to have been carried out by Russian warplanes in Syria's northwestern Idlib province killed 36 people, mostly combattants, the Syrian Observatory for Human Rights said.

"The raids, probably Russian, targeted former regime positions now held by the Army of Conquest," said Observatory chief Rami Abdel Rahman.

The Army of Conquest is a coalition that includes Al-Qaeda's Syrian affiliate Al-Nusra Front and Islamist groups such as its ally Ahrar al-Sham


...a Syria jihadi group made up of Islamists and salafists, not that there's that much difference, formed into a brigade. They make up the main element of the Islamic Front but they don't profess adoration of al-Qaeda and they've been fighting (mainly for survival) against the Islamic State. Their leadership was wiped out at a single blow by a suicide kaboom at a crowded basement meeting in September, 2014...


"Dozens of people, mostly civilians, were

maimed

" in the raids, Abdel Rahman added.

Elsewhere in Syria, pro-regime forces on Sunday seized a strategic rebel stronghold in the northern province of Aleppo, the Observatory and Syrian media reported.

"The army and loyalist forces now control Khan Tuman and surrounding farms in Aleppo province," the official SANA news agency reported.

State television also reported the news, saying: "Khan Tuman and the farms near it are the most important bastion of the terrorist organizations in southwest Aleppo province."

Khan Tuman was the scene of fierce

festivities

between loyalist forces, including fighters of

Leb

's Shiite militia Hezbollah, and

Salafist tough guys

, said the Observatory.

Abdel Rahman said the battle for the key site saw "heavy bombardments and at least 40 raids by Syrian and Russian warplanes on the region".

The

Britannia

-based monitoring group said 16 Islamists were killed but it did not have details of casualties on the government side.

In March,

Lions of Islam

seized arms depots in Khan Tuman after several days of fighting.

Since mid-October, with air support from the Russians, Syrian forces have recaptured several areas in the north from Islamist forces including Al-Nusra Front.
At least 43 people have been killed in a series of air strikes believed to have been carried out by Russian planes in the Syrian city of Idlib, according to activists and residents.

A marketplace, homes and official buildings were all hit, reports say. Bodies were still being pulled from the rubble, a civil defence worker said.

Russia has not confirmed whether it carried out strikes in the area.
Posted by: trailing wife || 12/21/2015 00:00 || Comments || Link || E-Mail|| [190 views] Top|| File under: Govt of Syria
Report: Kuntar planning major terror attack on Israel when he was killed
[Ynet] Notorious terrorist was reportedly deemed a 'ticking bomb' by Israel and the West; rejected by Hezbollah, he planned attacks as a 'freelancer'.

Samir Kuntar, the notorious terrorist killed Saturday night near Damascus, was believed to be preparing a major terror attack against Israel from the Golan Heights, according to highly reliable Western sources.

According to these sources, last year Kuntar turned into a kind of independent terror entrepreneur and was considered by Israel and the West to be a "ticking bomb". The sources said Kuntar had recently not been working on behalf of Hezbollah, but rather acting with increasing independence alongside pro-Assad militias in Syria.

The organization with which Kuntar was working was founded by the Syrian regime to replace the brutal Shabiha (an Alawite militia), which even the Syrian regime opted to reject. Assad's regime therefore established a less vicious militia, the Syrian National Resistance Committee, which did not engage in the economic and criminal activities of the Shabiha. Farhan al-Shaalan, another

big shot

killed Saturday night in the same building where Kuntar ran his secret operation, also belonged to the Syrian National Resistance Committee.

The rift with Hezbollah likely occurred because Kuntar was offended. At the end of 2014 and the beginning of 2015, Hezbollah became fed up with Kuntar's services and appointed in his stead Jihad Mughniyah, son of Imad Mughniyeh (a senior Hezbollah member killed in 2008), as the commander of the new Iranian-Hezbollah front established in the Golan Heights.

This organization founded by Hezbollah together with the Iranians was about to begin its activities when Jihad and his men were eliminated in January 2015 by an aerial bombardment attributed by Hezbollah to Israel. The bombardment also killed an Iranian general, Syrian officers and Hezbollah fighters.

Kuntar remained in the Golan Heights even though Hezbollah did not use him there against Israel. However,


today is that tomorrow you were thinking about yesterday...


Kuntar, the notorious murderer of most of the Haran family, did not stop planning attacks against Israel and he mainly used his connections in the Druze community. He rented a safe house in the the town of Jaramana, south of Damascus, on the road leading to the Syrian Golan Heights, where he would consult maps and Druze partners who were supporters of the Damascus regime.

Western sources believe Kuntar was in the final stages of planning and carrying out another attack against Israel, which senior Hezbollah officials apparently did not know about. These sources believe that Hezbollah viewed Kuntar as a symbol of Israel's humiliation because of the circumstances of his release from prison in 2008 and hence did not reject him, even when his operations in 2013 and 2014 were unsuccessful.

Recently, Hezbollah officials began to reject his independent activities that were not to their liking. They feared Kuntar would get them involved in a confrontation with Israel by carrying out an attack in the Golan Heights. A successful attack and Israeli intervention would hurt the interests of the Syrian regime, those of Hezbollah, and of course Iran's strategic interests.

Syria, Hezbollah, Iran and the Russians have no interest in a confrontation with Israel now, and certainly not a confrontation ignited by a "freelancer" such as Kuntar, driven by his hostility to Israel.

This suggests that Kuntar was eliminated because he was considered a ticking bomb by more than one entity in the Middle East. However,


today is that tomorrow you were thinking about yesterday...


there are those who believe that Hezbollah or Iran may try to carry out a

Dire Revenge

attack abroad.

What is interesting is that the Syrian regime refuses to lay the responsibility for the incident on Israel and its media is barely covering Kuntar's killing. The reason is probably that the Syrian regime does not want to be in a situation in which it is forced to respond against Israel.


Iran also issued a tepid condemnation. But to be fair, they are awfully busy in several elsewheres at the moment.
Posted by: trailing wife || 12/21/2015 00:00 || Comments || Link || E-Mail|| [214 views] Top|| File under: Govt of Syria
Who's in the News
30
[untagged]
5
Islamic State
5
Taliban
3
Houthis
3
Govt of Syria
2
Govt of Iraq
1
Pirates
1
Hezbollah
1
al-Shabaab
1
Abu Sayyaf
1
Govt of Pakistan
1
Commies
1
TTP
Bookmark
E-Mail Me
The Classics
The O Club
Rantburg Store
The Bloids
The Never-ending Story
Thugburg
RSS Links
Gulf War I
The Way We Were
Bio
Merry-Go-Blog
Hair Through the Ages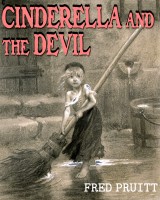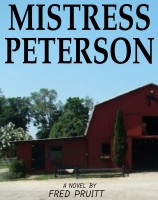 On Sale now!


A multi-volume chronology and reference guide set detailing three years of the Mexican Drug War between 2010 and 2012.

Rantburg.com and borderlandbeat.com correspondent and author Chris Covert presents his first non-fiction work detailing the drug and gang related violence in Mexico.

Chris gives us Mexican press dispatches of drug and gang war violence over three years, presented in a multi volume set intended to chronicle the death, violence and mayhem which has dominated Mexico for six years.
Click here for more information


Meet the Mods
In no particular order...


Steve White
Seafarious
Pappy
lotp
Scooter McGruder
john frum
tu3031
badanov
sherry
ryuge
GolfBravoUSMC
Bright Pebbles
trailing wife
Gloria
Fred
Besoeker
Glenmore
Frank G
3dc
Skidmark
Alaska Paul



Better than the average link...



Rantburg was assembled from recycled algorithms in the United States of America. No trees were destroyed in the production of this weblog. We did hurt some, though. Sorry.
54.82.10.219