Afghanistan
Poppy Fields Cleared In Crackdown Campaign In Kandahar's Panjwayee
Drug enforcement agents launched a massive campaign on Monday in Panjwayee district of southern Kandahar province aimed at destroying poppy fields in one of the main drug belts in Afghanistan.

The poppies are used to make opium, of which Afghanistan tops the list as being the world's largest producer. Local officials in Kandahar said that acres of cultivated poppy fields have been destroyed in the operation.

Meanwhile, a number of local farmers have said that the lack of proper marketing and no access to markets for agricultural products has forced them to grow poppies. Police in the area have called on farmers to cooperate with the security forces in the campaign.


Sure, they'll do that. Of course. Makes sense...

"On the orders of the ministry of interior and the police department, we decided to impose a ban on drugs in coordination with the people," Panjwayee acting police chief Hazrat Wali said.

Elaborating on the problems facing the farmers, Mohammad Ishaqzai, Panjwayee district governor pledged that the provincial government will look for better opportunities to facilitate the farmers' access to markets.

"We have implemented a number of projects which are preferred by the people. We are determined to eliminate opium production and are currently destroying poppy fields with the help of tractors," Panjwayee district governor Fazal Mohammad Eshaqzai said.

"Government which prevents us from cultivating poppies must introduce alternatives. The resin (from poppies used to make opium) is lying at home and no one is here to purchase it," one farmer said.

This comes amid a surge in poppy cultivation and opium manufacturing in northern, southern and eastern regions of the province.


What the Afghan word for 'pinprick'?
Posted by: badanov || 01/19/2016 00:00 || Comments || Link || E-Mail|| [161 views] Top|| File under:
Gunmen Kill Security Guard, Torch Girls School In Kabul
Unknown gunmen on Sunday torched a girls school and killed the school security guard in PD12, Arzan Qemat area, of Kabul city.

According to local residents the incident occurred early Sunday morning when unknown gunmen killed the security guard at Ahmad Shah Baba girls school before setting the school's library on fire.

The is the first time a school has been torched in Kabul.

"In the morning when we came to the school the security forces already reached there and the security guard's body had been burned and for hours remained in the school," said Aqela Ahmad Shah Baba a school cleaner.

But the incident is a matter of concern for the local residents and the school's students.

"Early morning when we woke up for prayers, police and fire fighter vehicles were there and when I asked I found out that the school had been torched and the guard killed," said Amrullah one of the residents.

"I am a student in second year in the school. I don't want this, they should not set fire to schools - let us study," said Zaid a student.

This incident has also raised questions as to who might be behind the incident.

"The incident concerns us and we want such incidents to be prevented," said Mujeeb Mehrdad an Education Ministry spokesman.

"There are persons who are against children's education, but police will continue investigations and we hope that we can identify the perpetrators and detain them" said MoI spokesman Sediq Sediqqi.

This is not the first time a school has been torched. A number of schools have been burned down in the provinces but it is the first such incident in Kabul.
Posted by: badanov || 01/19/2016 00:00 || Comments || Link || E-Mail|| [141 views] Top|| File under:
Man cuts off his wife's nose in Faryab before fleeing to Taliban-held area
[Khaama (Afghanistan)] A man has escaped to a Taliban-held area after cutting off his wife's nose in northern Faryab province of Afghanistan, local officials said Monday.

Provincial police chief Syed Aqa Andarabi said the incident took place late on Sunday in Ghormach district.

He said an investigation has been launched with preliminary reports suggesting the man committed the crime due to family issues.

The relatives of the woman said her condition is critical as her nose has been completely chopped off and she has to be immediately shifted from Faryab province to receive medical care.

They said the husband of the victim managed to flee the area and has taken shelter in area under the Taliban control.

Provincial public health officials have confirmed that the woman would require plastic surgery, a procedure that is not available in Faryab province.

The incident once again sent shockwaves across Afghanistan amid growing violence against women in the country with majority social media users condemning the brutal act and calling on the government to take immediate steps in detaining and trying the perpetrator.

The growing violence against women has been one of the main social issues Afghanistan has been facing during the past years with the analysts believing that the efforts by the government and international community have failed to curb the stigma in the Afghan society.
Posted by: Fred || 01/19/2016 00:00 || Comments || Link || E-Mail|| [211 views] Top|| File under: Taliban
Africa North
Senior army commander found murdered in Tripoli
The body of Colonel Wanis Al-Sahli, a commander of the Third Infantry Brigade and a former head of the local joint security operations room, was found in the south-east Tripoli district of Ain Zara today, according to the Rada ("Deterrence") forces. There were heavy bruise markings, indicating that he had been beaten and tortured before being murdered.

He was kidnapped three months ago by unknown gunmen.

The partly-rural suburb Ain Zara, with its many small farms, has become a major hideout for gangs of militants.
Posted by: badanov || 01/19/2016 00:00 || Comments || Link || E-Mail|| [218 views] Top|| File under:
Benghazi sheikh shot
A Benghazi cleric has died following a shooting incident at a mosque in the city's Birkah district this evening. Sheikh Abdul-Hakim Ghariani was shot three times while running a Koranic class at the Suhaib Rumi Mosque. He was rushed to Benghazi Medical Centre for emergency surgery but was later reported to have died of his injuries.

The attack is not seen as a terrorist one. The assailant, who is reportedly to have been captured, is said to have been psychologically disturbed.

There are no further details.
Posted by: badanov || 01/19/2016 00:00 || Comments || Link || E-Mail|| [154 views] Top|| File under:
Morocco arrests Belgian with links to Paris attacks
[CNN] Morocco has tossed in the slammer
Youse'll never take me alive coppers!... [BANG!]... Ow!... I quit!
a Belgian in connection with the November terror attacks in

Gay Paree

, officials told CNN on Monday.

French and Moroccan authorities identified the man as 26-year-old Gelel Attar, a Belgian of Moroccan descent.

A spokesperson for the Moroccan Central Bureau of Judicial Investigations said Attar is from Molenbeek,


... the impoverished suburb of Brussels with a history of links to terror plots...

Belgium, and knew the

Gay Paree

attackers well.

Attar was being held in Sale, close to the Moroccan capital, Rabat, the spokesperson said.

His family, which was notified of his arrest immediately after his capture, is not under investigation, according to the bureau spokesperson.

A French law enforcement official told CNN that Attar traveled to Syria in 2013 with Chakib Akrouh, a

jacket wallah

who went kaboom! in the police raid on a Saint-Denis apartment, days after the

Gay Paree

attacks.

Belgian CNN affiliate RTL quoted Moroccan authorities saying Attar also met in Syria with the suspected ringleader of the

Gay Paree

attacks, Abdelhamid Abaaoud.

The Saint-Denis raid happened four days after alleged associates of Abaaoud killed 130 people and injured hundreds in several locations in

Gay Paree

and Saint-Denis, a guns-and-explosives attack claimed by the Islamist terror group ISIS.

Attar was convicted in absentia by a Belgian court last year of recruiting jihadists and sentenced to five years in prison, RTL reported.
Posted by: Fred || 01/19/2016 00:00 || Comments || Link || E-Mail|| [540 views] Top|| File under: Islamic State
Africa Subsaharan
4 Dead in Suicide Attack at Cameroon Mosque
[AnNahar] Four worshipers were killed in a

suicide kaboom

at a mosque in northern Cameroon


...a long, narrow country that fills the space between Nigeria and Chad on the northeast, CAR to the southeast. Prior to incursions by Boko Haram nothing ever happened there...


on Monday, a security source said, five days after a similar attack left 12 people dead.

Monday's blast hit the village of Nguetchewe in Cameroon's Far North region, in an area near the border with Nigeria regularly targeted by Boko Haram
... not to be confused with Procol Harum, Harum Scarum, possibly to be confused with Helter Skelter. The Nigerian version of al-Qaeda and the Taliban rolled together and flavored with a smigeon of distinctly Subsaharan ignorance and brutality...
jihadists.

"The toll of this attack is four dead and two injured," the source, who was at the scene of the attack, told AFP.

A source close to regional authorities confirmed that a deadly attack had taken place in Nguetchewe, but was unable to provide details.

The security source said the attack took place around 6:00 am (0500 GMT) just as morning prayers were ending.

"The

jacket wallah

, a young boy, arrived in the village by foot," the source said, adding that a witness had noticed his behavior seemed suspicious and had tried to intercept him.

"The bomber ran towards the mosque, where he set off the explosives he was carrying with him."

Cameroonian troops are at the scene of the attack, the source said.

It is the second deadly blast to hit the Far North in less than a week, following a bombing at a mosque in Kolofata district during morning prayers last Wednesday.
Posted by: trailing wife || 01/19/2016 00:00:00 || Comments || Link || E-Mail|| [185 views] Top|| File under: Boko Haram
Arabia
Security patrol shooting suspect arrested in Saudi
A suspect believed to be involved in a shooting of a security patrol in the eastern Qatif governorate in Saudi Arabia has been arrested, the interior ministry said Monday in a statement on Monday.

The ministry did not disclose his identity but said he was also suspected to have set fire to a government buildings using Molotov cocktails.

The minister vowed that the security authorities would not stop rounding up militants and outlaws.

The news come after Saudi authorities arrested a man over a number of attacks on police.
Posted by: badanov || 01/19/2016 00:00 || Comments || Link || E-Mail|| [166 views] Top|| File under:
Iranian Police Responsible for Break in Attempts on Embassies
Abdullah al-Siri, Former Yemeni Ambassador to Tehran, said that Iranian police department has partaken in opening up the embassy center of Yemen, after it had been evacuated due to Yemen cutting diplomatic ties with Iran last October.

Moreover, it has supported the insurgents in Yemen by finding them a foothold center in Iran; the embassy has been transformed into a meeting center for their gatherings.

Ambassador al-Siri, in a phone call interview with Asharq Al-Awsat, clarified that a several Arabian ambassadors in Iran have taken the decision on not dealing with any person that proves loyal to the insurgents in Yemen, and, or has been working at the Yemeni embassy in Tehran after the cutting of diplomatic ties.

The embassy's diplomatic staff had included those who were loyal to the Houthi militia and followers of Ali Abdullah Saleh, and have chosen to remain in Iran even after they were ordered otherwise.

"Consequentially, many workings were hidden from me, in fear of me looking into them, for example letters that were sent to other legitimate governments and Arabian ambassadors" al-Siri elaborated.

Al-Siri also pointed out that Abdelmoun'aam Ahriz, Algerian Ambassador in Iran, has "dismissed one of the Yemeni embassy members in Tehran from an official occasion held at the Algerian embassy in Tehran", he also added that the incident happened, "on the same day of me leaving after cutting diplomatic ties with Iran, the diplomat had taken the invitation over from my office without my knowledge, and he then planned to represent the Yemeni Embassy at the gathering".

"The Yemeni embassy in Tehran has been evacuated and the flag lowered, and the diplomatic mission there was requested to leave Iranian grounds. Despite me leaving Iran, other staff workers at the embassy had stayed there; Houthi militias have came in to Tehran one after the other, and thus transformed the embassy into a center for the rebels." He added.

Al-Siri held the Iranian police responsible for anything that any embassy is subjected to in Iran. As he further clarified that there is an Iranian police officer standing at the gates of every single embassy in Iran.
Posted by: badanov || 01/19/2016 00:00 || Comments || Link || E-Mail|| [175 views] Top|| File under:
Yemeni Assassination Craze Moves to Sana'a
Attacks in Yemen moved north, specifically targeting Sana'a, after a series of attacks that had already ripped through the Southern city of Aden despite it being freed, with militants being driven out ridding it from insurgency.

Only 24 hours after assassinating Bashar al-Moayed, Houthi field leader, in the middle of the Capital Sana'a at al-Zubaire St, an anonymous gunmen assassinatedColonel Mohammed Radman on Sunday, the coordination and information director in the administration of private special security forces (previously known as Central Security),

Moreover, during last week, Sana'a witnessed two other assassinations of Houthi leaders and combatants of Al Jawf Governorate, East of Yemen.

Masked gunmen have also, last month, assassinated the field Army commander's brother (Supporter of Ali Abdullah Saleh), abu Ali al-Hakem, in al-Asbahi neighborhood south of Sana'a using an (IED) bomb attack that targeted his convoy.

However, neither parties have adopted any of the assassinations; local sources stated that the assassinations are a result of a hidden dispute rising between former president Ali Abdullah Saleh and the Houthi militia.

In sight of that, Aden's security director Colonel Shalal Ali Shayea' survived an attack on his house in Tawahi neighborhood South of Aden.

A security source told Asharq Al-Awsat that a car filled with explosives driven by a suicide bomber exploded near the front gates of the house located in a mountainous area looking over the sea.

According to information, few house guards have lost their lives and others injured, in the explosion that was distinctive in its method of targeting security officials' houses.

In the ballpark, indicators of the dispute rising among the partners in Yemen's insurgency at Sana'a started off last week when the Houthis refused to broadcast over the governmental media stations and newspapers they control; a speech for the deposed President Saleh on current developments.

The Houthis refusing to broadcast depicts them isolating Saleh from their media, a move that was followed with Houthi media publishing news reports accusing followers close to Saleh of plunder and robbing the public treasury of millions of Yemeni Rials.
Posted by: badanov || 01/19/2016 00:00 || Comments || Link || E-Mail|| [148 views] Top|| File under:
Aden security chief escapes car bomb attack
Brigadier Shallal Shae Hadi, Aden Governorate Security Director, escaped an attempt on his life on Sunday night as a terrorist assault targeted his home and killed or injured 20 people, mostly civilians, as well as some members of Brigadier Hadi's guards.

The Yemeni News Agency quoted an official source at Aden Security Administration as saying that the Aden Security Director was not injured in the terrorist attack.

He explained that the perpetrators used a car bomb that exploded when it hit one of the armoured vehicles parked at the front gate of Brig. Hadi's home in the Tawahi Directorate of Aden.


Posted by: badanov || 01/19/2016 00:00 || Comments || Link || E-Mail|| [144 views] Top|| File under:
Yemeni forces target Saudi mercenaries with ballistic missile
[Iran Press TV] Yemeni army troopers, backed by fighters from the allied popular committees, have reportedly carried out a missile attack against a hideout of Saudi foreign mercenaries in Yemen's central province of Ma'rib.

A military source, requesting anonymity, said Yemeni forces launched an OTR-21 Tochka tactical ballistic missile at the al-Bairaq base late on Sunday, killing an unspecified number of Saudi and Emirati soldiers as well as members of Academi, the American security services training company, formerly known as Blackwater, Arabic-language al-Masirah satellite television network reported.

The source added that the command center of the Saudi-led forces and several reconnaissance unmanned aerial vehicles were destroyed in the attack.

Posted by: Fred || 01/19/2016 00:00 || Comments || Link || E-Mail|| [156 views] Top|| File under: Houthis
Dozens killed as Saudis pound police offices in Yemeni capital
[Iran Press TV] Dozens of people have been killed in a series of air raids by Soddy Arabia


...a kingdom taking up the bulk of the Arabian peninsula. Its primary economic activity involves exporting oil and soaking Islamic rubes on the annual hajj pilgrimage. The country supports a large number of princes in whatcha might call princely splendor. When the oil runs out the rest of the world is going to kick sand in the Soddy national face...


on police buildings in the Yemeni capital of Sana'a as well as other areas across the war-torn Arab state.

Medical sources and police said on Monday that the overnight air strikes hit a local police building and the headquarters of the traffic police in the Yemeni capital, killing at least 26 people and injuring scores more.

Saudi fighter jets also targeted several locations in the southern province of Ta'izz, with reports suggesting that three

non-combatants were killed

in an air raid on a house in Dhubab district.

Similar assaults were also reported on schools in the same area, with no immediate account available on the potential casualties.

Posted by: Fred || 01/19/2016 00:00 || Comments || Link || E-Mail|| [153 views] Top|| File under: Houthis
Europe
Germany: 1st suspect held over Cologne sex assaults
[FOXNEWS] Authorities in Germany have nabbed
Drop the heater, Studs, or you're hist'try!
a 26-year-old Algerian man on suspicion of committing a sexual assault in Cologne during New Year's celebrations.

Cologne prosecutors said Monday the unidentified asylum-seeker was arrested at a refugee home in the nearby town of Kerpen over the weekend.

The man is the first person to be held on sexual offense related charges, after a string of assaults in Cologne that sparked a debate about integration in Germany.

Prosecutor's office

front man

Ulrich Bremer told The

News Agency that Dare Not be Named

that 497 women have come forward alleging sexual assault, including three rapes, during New Year's.

The suspect

in jug

is accused of groping a woman and robbing her cellphone.
Police have also made seven other arrests over the rampage, but these were all related to thefts and robberies.

The Algerian suspect was picked up by police Saturday at a refugee shelter, for allegedly groping a female victim and stealing her mobile phone, along with another Algerian asylum seeker, 22, nabbed
Drop the heater, Studs, or you're hist'try!
on theft charges, prosecutors said.
Posted by: Fred || 01/19/2016 00:00 || Comments || Link || E-Mail|| [182 views] Top|| File under:
India-Pakistan
Landmine explosion kills five security personnel in Pakistan's Quetta
[Khaama (Afghanistan)] Five

coppers

have been killed and two

maimed

in a landmine

kaboom

in Quetta city of Pakistain.

The blast took place when a convoy of security forces was passing in Marget area on Monday.

According to local media, those killed were identified as Mubashir Nadeem, Muhammad Saleem, Awais Muhammad, Muhammad Qaseem and Fareed.

Soon after the incident, security personnel launched a search operation to arrest the perpetrators of the blast but had not tossed in the slammer
You have the right to remain silent...
any suspect by the time this report was filed.

No group has

grabbed credit

for the

kaboom

but it comes five days after a Tehrik-e-Taliban Pakistain (TTP)

jacket wallah

killed at least 15 people and

maimed

10 others in another part of Quetta city.

Most of the victims of the January 13 attack were security personnel who were assigned to accompany polio


...Poliomyelitis is a disease caused by infection with the poliovirus. Between 1840 and the 1950s, polio was a worldwide epidemic. Since the development of polio vaccines the disease has been largely wiped out in the civilized world. However, since the vaccine is known to make Moslem pee-pees shrink and renders females sterile, bookish, and unsubmissive it is not widely used by the turban and automatic weapons set...


workers during the campaign.


Posted by: Fred || 01/19/2016 00:00 || Comments || Link || E-Mail|| [149 views] Top|| File under: TTP
Iraq
Peshmerga find new mass grave outside Shingal
[Rudaw] Kurdish Peshmerga forces found a mass grave near Shingal on Sunday which they believe contains the remains of Yezidi Kurdish men killed by ISIS

forces of Evil

in 2014.

At least 15-20 men are believed to have been buried there. They were executed by Islamic State
...formerly ISIS or ISIL, depending on your preference. Before that al-Qaeda in Iraq, as shaped by Abu Musab Zarqawi. They're very devout, committing every atrocity they can find in the Koran and inventing a few more. They fling Allah around with every other sentence, but to hear the pols talk they're not really Moslems....
(ISIS)

forces of Evil

when they took over the town.

Since Shingal's liberation by the Peshmerga last November several other mass graves have been found in and around the city where many Yezidi men and women have been buried.

Hundreds of Yezidi Kurds were killed, thousands

kidnapped

and tens of thousands more displaced from Shingal and the Nineveh plains.

Kurdish officials and human rights


One man's rights are another man's existential threat.


organizations have started various campaigns to win recognition for the Shingal massacres by ISIS as genocide.
Posted by: trailing wife || 01/19/2016 00:39 || Comments || Link || E-Mail|| [176 views] Top|| File under: Islamic State
ISIS Iraq Top Dawg has a very Bad Day, courtesy US war birds
ERBIL – An airstrike by the U.S.-led coalition on Monday killed several militants of the Islamic State (ISIS), including the commander of the group's operations in Baaj district in Mosul suburb in northwestern Iraq.

At least nine leading members of the extremist group were killed in the airstrike, including Hajim Ahmed al-Aswad –ISIS leader in Baaj.

An Iraqi officer in the Nineveh police department confirmed in an interview with ARA News the death al-Aswad along with eight other prominent militants of ISIS in an airstrike that hit the group's headquarters in the Shishan neighborhood of Baaj district.

"Al-Aswad and others commanders of Daesh (ISIS) were meeting in the group's headquarters in Baaj when a U.S. airstrike hit the building," said the source, who spoke on condition of anonymity.

This comes just three days after a similar airstrike hit the group's headquarters in Mosul city, killing more than 30 ISIS militants.
Posted by: badanov || 01/19/2016 00:00 || Comments || Link || E-Mail|| [234 views] Top|| File under: Islamic State
Baghdad Bomb and Bullet Bulletin: 1 dead
(IraqiNews.com) Baghdad – On Monday, a source in the Iraqi Ministry of Interior stated, that nine people had been either killed or wounded in a bomb blast west of Baghdad.

The source said in a statement received by IraqiNews.com, "This morning, a bomb exploded near a popular market in al-Nasr w al-Salam village in Abu Ghraib District west of Baghdad, killing one person and wounding eight others."

The source added, "A security force rushed to the area and transferred the wounded to a nearby hospital for treatment and the dead body to the forensic medicine department."
Posted by: badanov || 01/19/2016 00:00 || Comments || Link || E-Mail|| [145 views] Top|| File under:
31 ISIS Bad Guys die in Kirkuk airstrikes, Kopper kidnapped
(IraqiNews.com) Kirkuk – A security source in Kirkuk Province announced, that 31 elements of the ISIS organization were either killed or wounded in an air strike carried out by international coalition aviation on a site belonging to the organization in southern Kirkuk (250 km north of Baghdad).

The source said in a statement followed by IraqiNews.com, "The international coalition warplanes bombed ISIS site near al-Shahid Village in Rashad District, (45 km south of Kirkuk), killing nine elements and injuring 22 others, as well as destructing many vehicles belonging to the organization."

The source added, "The air strike was carried out based on accurate intelligence information."

Bad Guys kidnap kopper in Kirkuk

(IraqiNews.com) Kirkuk – A source in Kirkuk Police Directorate said on Monday, that an officer with the police has been kidnapped from his house south of the province.

The source reported for IraqiNews.com, "This afternoon, unidentified militants kidnapped an officer with Kirkuk Police from his house in the area of Wahid Azar south of Kirku, while took him at gunpoint to an unknown location."

The source, who requested anonymity, added, "A force from the police opened an investigation into the incident to determine the party that stands behind it."
Posted by: badanov || 01/19/2016 00:00 || Comments || Link || E-Mail|| [152 views] Top|| File under: Islamic State
3 Iraqi militia die in Diyala
(IraqiNews.com) Diyala – On Monday, a local source in Diyala Province announced, that three elements of al-Hashd al-Shaabi including a senior leader were killed in an armed attack on their vehicle south east of Baquba.

The source said, "Gunmen belonging to the ISIS organization attacked a vehicle carrying three elements of al-Hashd al-Shaabi including a senior leader on the main road near Hussein al-Hamadi Village (16 km south east of Baquba), killing them immediately."

The source added, "A security force cordoned off the area and transferred the dead bodies to the forensic medicine department."
Posted by: badanov || 01/19/2016 00:00 || Comments || Link || E-Mail|| [138 views] Top|| File under: Islamic State
Not one step back: Al Baghdadi threatens deserters
This ain't no way to run an army!


(IraqiNews.com) Nineveh – A local source in Nineveh province said on Monday, that the ISIS militants executed 35 of its elements for fleeing from battles, while ISIS leader Abu Bakr al-Baghdadi issued an order to punish all deserters from the battles by execution.

The source reported for IraqiNews.com, "ISIS militants executed 35 ISIS elements on the back of their desertion from the battle fronts and passiveness in the tasks assigned to them," noting that, "The execution took place in Ghazlani camp by firing squad."

The source, who requested to remain anonymous, added, "ISIS leader Abu Bakr al-Baghdadi issued instructions to the states of Kirkuk, Salahuddin and Diyali of execution to any person that deserts from Hawija or Sharqat."


Posted by: badanov || 01/19/2016 00:00 || Comments || Link || E-Mail|| [411 views] Top|| File under: Islamic State
Anbar Antics: 9 die
Blue on blue fighting costs ISIS 9 dead

(IraqiNews.com) al-Anbar – A security source in Anbar province said on Monday, that 9 ISIS militants had been killed during internal clashes between the elements of the organization west of Ramadi.

The source said in a statement obtained by IraqiNews.com, "Yesterday evening, violent clashes erupted between ISIS elements in the area of al-Doulab in the city of Heet (70 km west of Ramadi)," noting that, "The clashes broke out on the back of the escape of ISIS elements and their inability to face the security forces and tribal fighters."

The source added, "The clashes resulted in the death of nine ISIS elements including the military official for the organization in Doulab area and the military commander in the area of Jazeerat al-Baghdadi."
Posted by: badanov || 01/19/2016 00:00 || Comments || Link || E-Mail|| [160 views] Top|| File under: Islamic State
20 ISIS troops die in Tikrit airstrikes
(IraqiNews.com) Salahaddin – On Monday, Salahuddin Police Command announced, that 20 elements of the ISIS organization were killed in an aerial bombardment carried out by the Army Aviation on a missiles launch pad belonging to the organization west of Tikrit (170 km north of Baghdad), minutes after the launch of four rockets into the north of Tikrit.

Brigadier General Khalil al-Raml said in a statement followed by IraqiNews.com, "The ISIS organization fired, at noon today, four Katyusha rockets into Qadisiya District north of Tikrit."

Al-Raml added, "The Army Aviation carried out an air strike on ISIS missiles launcher west of Tikrit, killing 20 elements and destructing a missiles launch pad, in addition to a vehicle equipped with weapons."
Posted by: badanov || 01/19/2016 00:00 || Comments || Link || E-Mail|| [153 views] Top|| File under: Islamic State
Americans reported kidnapped from Baghdad 'brothel' named
[FOXNEWS] A group of Americans who disappeared in Baghdad over the weekend were kidnapped from their interpreter's apartment, according to multiple Iraqi sources.

One of the Americans is a woman, The Wall Street Journal reports.A police official identified the woman as Iraqi-American Russel Furat. An Iraqi military official told the newspaper the two men kidnapped are Iraqi-American Wael al-Mahdawy and Egyptian-American Amro Mohammed.

A police major general described the apartment as a brothel, The Washington Post reports, adding that it was subject to frequent raids by Shiite militias. However,


if you can't be a good example, then you'll just have to be a horrible warning...


many people in the region refer to any building that accepts foreigners as a "brothel," and the Iraqi military reportedly denied that was the apartment's use.

"We are in very direct contact with the Iraqi authorities... there is a very full effort going to find them as soon as possible," Secretary of State John F. I was in Vietnam, you know Kerry
Former Senator-for-Life from Massachussetts, self-defined war hero, speaker of French, owner of a lucky hat, conqueror of Cambodia, and current Secretary of State...
told Fox News Monday.

An Iraqi intelligence official told the

News Agency that Dare Not be Named

that the Americans were invited into the apartment in the neighborhood of Dora. After they were

kidnapped

, they were taken to Sadr City, at which point the official said, "all communications and contact stopped."

A

front man

for Baghdad's Joint Operations Command told The Washington Post that the three citizens were Iraqis who had acquired U.S. citizenship. A Baghdad police official said they worked as contractors at Baghdad International Airport, but did not say which country employed them.

There were no immediate claims of responsibility. Kidnappings in Iraq have been carried out by ISIS, Shiite militias and criminal gangs often demanding ransom payments or seeking to resolve workplace disputes.
Posted by: Fred || 01/19/2016 00:00 || Comments || Link || E-Mail|| [232 views] Top|| File under:
Israel-Palestine-Jordan
Pregnant woman hurt in stabbing near Jerusalem
[Ynet] Michal Fruman, 30, moderately

maimed

in terror attack in Tekoa; her unborn baby was unharm; terrorist shot and critically

maimed

by armed civilian.

A pregnant woman was moderately

maimed

in a stabbing attack in Tekoa near Jerusalem on Monday morning.

The terrorist, around 17 years old, infiltrated Tekoa through an existing breach in its fence


...which still is breached why?

and arrived shortly after 10am to a second-hand clothes store in the Tekoa industrial area.

The manager of the store turned to the young attacker to ask him what he was looking for. In response, he drew out a knife and stabbed 30-year-old Michal Fruman, one of the employees, in her chest.

He then fled back towards the breach in the fence. Security forces ordered him to stop, but he ignored them, at which point he was shot and critically

maimed

by an armed civilian. He was taken to the Hadassah Medical Center in Jerusalem.

Following the attack, the commander of the Etzion Brigade ordered the immediate removal of all Paleostinians workers from settlements in the area, and IDF forces searched for any accessories.

"In light of situation assessments and following recent terror attacks ... Paleostinian workers have been instructed to leave (Gush Etzion) communities," an IDF statement said.

Fruman, who is 18 weeks pregnant, was taken to the Shaare Zedek Medical Center in Jerusalem in moderate and stable condition. Her unborn baby was unharmed and there was no risk to her life.

Michal's husband, Shibi Fruman, said the knife had broken a bone and raptured her lung.

"She says she felt that the terrorist wanted to die more than he wanted to kill her, and the two things together express how serious the situation is," Shibi said.

"We seek peace and there's no reply, because we're facing a culture of death," he added.

Monday evening, following reports of stones being thrown at Jerusalem's light rail in Shuafat, in northern Jerusalem, searches were carried out by detectives. A detective spotted an Arab youth wielding a knife coming towards them. The detectives approached him and identified themselves as

coppers

. The suspect tried to escape but was caught and locked away
I ain't sayin' nuttin' widdout me mout'piece!
. The knife was seized. No injuries were reported.

Palestinians will be barred from entering West Bank settlements on Tuesday


Consequences are often unfair, another good reason to avoid earning them.

[Ynet] Paleostinian laborers will not be allowed to enter West Bank settlements on Tuesday, following a decision taken by the IDF in the wake of two terror attacks in the last two days. The decision does not apply to industrial zones.

Posted by: trailing wife || 01/19/2016 00:00:00 || Comments || Link || E-Mail|| [171 views] Top|| File under:
Syria-Lebanon-Iran
Syrian rebels exchange ISIS captives
DAMASCUS – Syrian rebels exchanged several hostages with the extremist group of Islamic State (ISIS) in Damascus, military sources reported on Monday.

The Army of Islam (Jaish al-Islam), one of the main Syrian rebel groups fighting in Damascus province, has exchanged 11 hostages with ISIS.

"We have freed 11 ISIS fighters after the group agreed to release 11 civilians, including media activists, who have been taken as hostages by ISIS last month," said Islam Alloush, spokesman of the Army of Islam rebel group.

"All the hostages released by ISIS were civilians from Yalda neighborhood of Damascus suburb," he said.

Alloush added that the rebels had captured dozens of ISIS jihadis subsequent to clashes earlier in December.

The exchange operation took place on Monday at the Ouruba square in Beirut Street, southern Damascus.

"We agreed to release a number of them (ISIS militants) in order to free our people from the fist of this group," he added. "The safety of our people and those peaceful activists is a top priority for the Army of Islam."

Hostages released by ISIS included several media activists, among them prominent media worker Qays al-Shami who used to report on human rights violations by forces loyal to the Syrian President Bashar al-Assad in Damascus.
Posted by: badanov || 01/19/2016 00:00 || Comments || Link || E-Mail|| [152 views] Top|| File under: Islamic State
Syria liberates more areas near Dayr al-Zawr
[Iran Press TV] The Syrian army and allied volunteer fighters have made fresh gains against

Lions of Islam

in a key village in the country's east, securing areas in an area that recently saw the massacre of hundreds of people at the hands of

Daesh [Islamic State]

terrorists.

Syria's official news agency (SANA) said on Monday that the armed forces managed to retake control of a major neighborhood in the al-Bghailiye village, north of the city of Dayr al-Zawr.

Syrian forces pushed back

Lions of Islam

from the al-Ruwad area, the highest point in Bghailiye, according to the report.

The operation came just two days after

Daesh [Islamic State]

Lions of Islam

blitzed the village and killed more than 300 people, most of them women and elderly people.

The

Death Eaters

also kidnapped 400 people, mostly

women and kiddies

, in Bghailiye late last week.

Military sources said Syrian army had begun a demining operation in the areas they recaptured from the

Lions of Islam

in Bghailiye to facilitate the return of residents.

SANA said Syrian forces also inched closer on

Lions of Islam

in the western countryside of Dayr al-Zawr, regaining control of the al-Hissan, al-Gneineh and Ayash villages.

Clashes also erupted inside Dayr al-Zawr, with reports saying many

bad boyz were potted

by the Syrian forces as they tried to infiltrate the neighborhood of al-Rashediyeh.

Dayr al-Zawr has been effectively under siege by

Daesh [Islamic State]

Lions of Islam

since early 2015, when the

Lions of Islam

launched an offensive, capturing the historical city of Palmyra in Homs Province, then cutting off the remaining supply line to the city.
Posted by: Fred || 01/19/2016 00:00 || Comments || Link || E-Mail|| [166 views] Top|| File under: Govt of Syria
Terror Networks
ISIS pay cuts: Terror group reportedly slashes fighters' salaries
[FOXNEWS] In a sign the Islamic State
...formerly ISIS or ISIL, depending on your preference. Before that al-Qaeda in Iraq, as shaped by Abu Musab Zarqawi. They're very devout, committing every atrocity they can find in the Koran and inventing a few more. They fling Allah around with every other sentence, but to hear the pols talk they're not really Moslems....
terror group could be pressed for cash, a new report claims its leaders slashed the salaries of all its fighters in half.

The "Treasury Ministry" of ISIS blamed "exceptional circumstances," The Jerusalem Post reported.

The terror group reportedly did not explain exactly what those circumstances were. However,


a hangover is the wrath of grapes...


the announcement came out in December, before the Pentagon revealed that a January Arclight airstrike took out an ISIS cash stockpile in djinn-infested Mosul
... the home of a particularly ferocious and hairy djinn...
, Iraq.

Terror leaders said this would not affect the collection and distribution of Zakat, a religious tax benefitting the poor, the Post adds.

Treasury minister Bayt al-Mal reportedly cited the Koran, which prioritizes "jihad of wealth," or spending in beneficial or charitable ways, over "jihad of soul."
The coalition has since afflicted an even graver toll on the group's financial operation when it bombed the headquarters of Bayt al-Mal in

djinn-infested Mosul

incinerating millions of dollars in cash that ISIS had gained through oil smuggles and illegal trade.

The ISIS governor in Mosul has issued a fatwa which allows members of the group to get further money by taxing the locals who are also likely in fairly dire straits after living under the yoke of the group since June 2014.
Posted by: Fred || 01/19/2016 00:00 || Comments || Link || E-Mail|| [228 views] Top|| File under: Islamic State
Who's in the News
36
[untagged]
11
Islamic State
3
Taliban
3
Govt of Iran
2
Govt of Pakistan
2
Houthis
1
Boko Haram
1
Govt of Syria
1
Hezbollah
1
TTP
Bookmark
E-Mail Me
The Classics
The O Club
Rantburg Store
The Bloids
The Never-ending Story
Thugburg
RSS Links
Gulf War I
The Way We Were
Bio
Merry-Go-Blog
Hair Through the Ages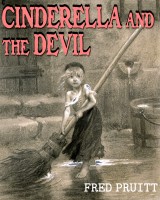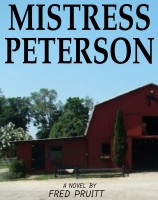 On Sale now!


A multi-volume chronology and reference guide set detailing three years of the Mexican Drug War between 2010 and 2012.

Rantburg.com and borderlandbeat.com correspondent and author Chris Covert presents his first non-fiction work detailing the drug and gang related violence in Mexico.

Chris gives us Mexican press dispatches of drug and gang war violence over three years, presented in a multi volume set intended to chronicle the death, violence and mayhem which has dominated Mexico for six years.
Click here for more information


Meet the Mods
In no particular order...


Steve White
Seafarious
Pappy
lotp
Scooter McGruder
john frum
tu3031
badanov
sherry
ryuge
GolfBravoUSMC
Bright Pebbles
trailing wife
Gloria
Fred
Besoeker
Glenmore
Frank G
3dc
Skidmark
Alaska Paul



Better than the average link...



Rantburg was assembled from recycled algorithms in the United States of America. No trees were destroyed in the production of this weblog. We did hurt some, though. Sorry.
34.203.225.78