Afghanistan
Afghan boy hailed as hero for fighting Taliban killed on his way to school
It was fun while it lasted. Maybe next time it could last longer if you just KEEP YOUR EFFING MOUTHS SHUT!


A 10-year-old Afghan boy who helped lead a militia fighting terrorists alongside his uncle, then left to attend fourth grade, was shot in the head and killed by Taliban insurgents while walking to school, officials revealed Wednesday.

Police had called the boy a hero. Photographs on social media showed Wasil Ahmad holding an automatic weapon and wearing a uniform and helmet.

Afghan insurgents killed the boy near his home in Tirin Kot, the capital of the southern Uruzgan province, deputy police chief Rahimullah Khan said.

Ahmad's uncle was formerly a Taliban commander who changed allegiance to the government and was appointed local police commander in Khas Uruzgan district, Khan said.

"He fought like a miracle," the boy's uncle, Mullah Abdul Samad, said, according to Sky News. "He was successfully leading my men on my behalf for 44 days until I recovered."

The use of child soldiers is illegal in Afghanistan, but the charity Child Soldiers International said both government forces and insurgents have been recruiting minors for years.

The organization's policy and advocacy director Charu Lata Hogg told The Associated Press that the Afghan government, despite pledging to stop the recruitment and use of children by the Afghan security forces, was making "slow and tardy progress."

"There is a lack of political will to address this issue, and while it's within the framework of overall human rights violations, there is a specific commitment by the government to clean it up but sufficient measures are not being taken," she said.

In a June 2015 report presented to the U.N. Security Council's working group on children and armed conflict, the London-based charity said children were recruited by the Afghan National Police and the Afghan Local Police. It said the recruitment was mainly driven by poverty, but also filial duty, patriotism and honor.

The ALP, set up with U.S. and British funding to provide security at a district level, has been widely criticized for a range of abuses, including extortion, as in many places it operates much like an independent militia. The government has been urged to disband the force but relies on it to supplement the over-stretched army and police.

The report said that in May of last year the charity found that half of national police checkpoints in Tirin Kot "were staffed with visibly younger officers," who all acknowledged they were under 18 years old.

"They had been performing all responsibilities of a police officer, which included securing checkpoints and engaging in combat for the last few years," the report said.

The Afghanistan Independent Human Rights Commission laid blame for the boy's death with his family, the government and the Taliban, a militant group that has been fighting a 15-year insurgency.

Spokesman Rafiullah Baidar said that local police had hailed the boy as a hero after he battled a Taliban siege following the death of his father in fighting.

"Possibly he took up arms to take revenge for his father's death, but it was illegal for the police to declare him a hero and reveal his identity, especially to the insurgents," Baidar said.

"One side made him famous and the other side killed him -- both sides ignored the law and acted illegally," he said.

Afghanistan ratified the U.N. Convention on the Rights of the Child in 1994, committing the country to end the recruitment and use of child soldiers.

The Child Soldiers International report says that in the troubled Kunar, Logar and Zabul provinces "10 percent of law enforcement officials are suspected to be underage." Although statistics are not available, recruitment is believed to be highest where the insurgency is strongest, notably the southern provinces of Kandahar and Helmand, and provinces bordering Pakistan.

Children are also used by the Taliban in active combat, as spies and as suicide bombers, the report said. It cited a number of attacks, including one last year on the French Institute in Kabul during a packed performance that killed at least two people and wounded another 20.

Children recruited into the armed forces or insurgent groups are vulnerable to sexual abuse, Child Soldiers International said.

Despite a decree from President Ashraf Ghani last February criminalizing underage recruitment into the armed forces, the government has "failed to implement proactive mechanisms to identify, verify and release children" who had been recruited, the report said.
Posted by: gorb || 02/03/2016 13:33 || Comments || Link || E-Mail|| [211 views] Top|| File under:
NDS detains seven terrorists in connection with recent attacks in Kabul
[Khaama (Afghanistan)] The National Directorate of Security (NDS) has detained seven members of Haqqani terrorist network who had planned a number of terrorist attacks in Kabul city.

A statement released by NDS on Tuesday states that the attacks were carried out in Hawa Shinasi area, in front of Hamid Karzai International Airport and on the road leading from Shaheed Masoud square to the airport which left a number of people martyred and wounded.

According to the statement, the terrorists were arrested from Hudkhil area, located in the 9th sector of the city, last night.

They are identified as:
Khalid S/O Shah Mohammad, head of Haqqani terrorist network in Kabul city


Asmatullah S/O Shah Mohammad, head of propaganda campaign of Haqqani network


Noorullah S/O Baba Jan, he was keeping car bombs inside his residence in Hudkhil area


Farhad S/O Zubair, he was keeping suicide bombers


Walid S/O Mohammad Zubair, member of the group


Bahadur S/O Qadir Gul, member of the group


Khoshahal S/O Ahmad Gul, member of the group.
120 kilograms of explosives, four remote controls, a pistol and other terrorist materials were recovered from their hideout.

The terrorists intended to plan and execute more attacks in Kabul city but NDS foiled their plans, the statement adds.

Posted by: Fred || 02/03/2016 00:00 || Comments || Link || E-Mail|| [167 views] Top|| File under: Haqqani Network
Senior Afghan army commander Gen. Atamir martyred in Helmand
[Khaama (Afghanistan)] A senior commander of the Afghan National Army (ANA) was martyred in an

kaboom

in southern Helmand


...an Afghan province populated mostly by Pashtuns, adjacent to Injun country in Pak Balochistan...


province of Afghanistan, the officials said Tuesday.

The incident took place late on Monday night in Greshk district of Helmand province, provincial governor

front man

Omar Zwak confirmed.

Gen. Atamir Agah was serving with the 3rd Brigade of 215 Maiwand Corps of the Afghan National Army, Zwak said, adding that three soldiers were also

maimed

.

The district administrative chief Mohammad Sharif also confirmed that Gen. Atamir was martyred while he was on his way to Mosa Qala district when his vehicle struck an improvised

bomb

.

However,


Switzerland makes more than cheese...


another source speaking on the condition of anonymity, said Gen. Atamir lost his life along with 25 other soldiers after a group of

murderous Moslems

launched an attack on an army camp in Greshk district.

The anti-government armed

hard boy

groups have not commented regarding the incident which comes amid deteriorating security situation across the country.
Posted by: Fred || 02/03/2016 00:00 || Comments || Link || E-Mail|| [197 views] Top|| File under: Taliban
Africa North
U.S. official: Appears low-tech bomb detonated on plane
Looks like RB's gut reaction may actually be right. The most abject apologies of any doubters are accepted. ;-)


A U.S. official said Wednesday that it appears a low-tech bomb was detonated on a passenger jet over Somalia earlier this week, CBS News correspondent Margaret Brennan reports.

No terror group has claimed responsibility for Tuesday's blast. The explosion blew a hole in the jetliner shortly after takeoff and left one man missing. The plane landed safely in Mogadishu.

Residents of Balad, a town about 18 miles north of Mogadishu, found the body of a man who might have been blown out of the Airbus 321, said police officer Mohamed Hassan.

Abdiwahid Omar, the director of Somalia's civil aviation authority, told state-run Radio Mogadishu that authorities were not sure if the body was the missing passenger.

Government officials also said no evidence had been found so far of a criminal act.

Mohammed Ibrahim Yassin, CEO of Daallo Airlines, did not rule out that a bomb planted on the aircraft was responsible.

"At this stage, everything is possible. We cannot rule out anything at this stage," Yassin told The Associated Press.

Somalia faces an insurgency from the Islamic extremist group al-Shabaab, which has carried out many deadly attacks across the nation.

Capt. Vlatko Vodopivec, the pilot, said he and others were told the explosion was caused by a bomb.

"It was my first bomb; I hope it will be the last," Vodopivec told the AP by phone from Mogadishu. He said the blast happened when the plane was at around 11,000 feet and still climbing to its cruising altitude of 30,000 feet.

"It would have been much worse if we were higher," he added.

Had the blast occurred at a higher altitude, it could have led to explosive decompression on the plane, which might have caused more severe structural damage, and would have forced a more rapid descent because of limited supplies of oxygen to the passengers.

Daallo Airlines said all passengers except one got off the plane safely. It previously said the plane, which was headed to Djibouti in the Horn of Africa, carried 74 passengers.

Yassin acknowledged that signs pointed to the possibility a passenger was sucked from the plane at the time of the blast.

"Maybe one person fell out of the hole. But nothing is sure," he said from Dubai, United Arab Emirates, where the airline has its commercial offices.

Cellphone video taken during the flight showed passengers, some wearing oxygen masks, sitting toward the back of the jet, with empty seats in the front of the cabin near the hole in the fuselage. A loud sound of rushing air could be heard on the video, which was shot by Awale Kullane, Somalia's deputy ambassador to the United Nations.

The passengers bunched in the back appeared calm. A child wearing an oxygen mask sat quietly, partially covered by a blanket. Near the hole, oxygen masks dangled and swayed from overhead compartments.

"When we heard a loud bang, the co-pilot went back to the cabin to inspect the damage, and I took over the commands as the procedure demands," the Serbian pilot told the AP, adding that the engines and hydraulics functioned normally so he had no problem flying the aircraft back to Mogadishu.

"Smoke came into the cockpit, but it was mostly concentrated in the back of the aircraft," he said by phone. "The stewardesses did a great job calming down the passengers and following the emergency procedure."

The flight crew included an Italian co-pilot, with two flight attendants from Greece, two from Kenya and one from Bosnia, he said.

Kullane said in a social media post that he "heard a loud noise and couldn't see anything but smoke for a few seconds." When visibility returned, he realized "a chunk" of the plane was missing.

"I think for the first few seconds and minutes ... I was terrified and most people were terrified," he said. "Of course, we give credit to the pilot who landed that plane."

Daallo Airlines said in a statement posted on Facebook that the Airbus A321 was operated by Hermes Airlines, based in Athens, Greece.

Hermes' main business is leasing planes to other carriers that are staffed and serviced by its crew to other carriers. Its fleet includes four A321s, one Airbus A320 and one Boeing 737, according to its website.

Investigators from Somalia and Greece are conducting the inquiry, Yassin said. Daallo will continue to operate while the investigation is carried out, he added.

On Dec. 11, 1994, a bomb on a Philippine Airlines jet with 293 people aboard blew a 2-foot hole in the floor leading to the cargo hold, but the pilot was able to make a safe emergency landing. One passenger was killed and 10 others were injured on the Manila-to-Japan flight.

The plane was flying at about 33,000 feet when the blast occurred, and it landed about an hour later on Okinawa in southern Japan.

Ramzi Yousef, who was sentenced to life in prison for the 1993 bombing of the World Trade Center in New York, was convicted in the bombing of the Philippine Airlines flight.

Posted by: gorb || 02/03/2016 17:00 || Comments || Link || E-Mail|| [347 views] Top|| File under:
Attack damages oil pipeline south of Libya's Zueitina port
[AlArabiya] Maintenance teams are working to repair damage caused by an attack on an oil pipeline south of the Libyan port of Zueitina, a spokesman for the pipeline's guards said on Monday.

It was not clear who carried out the attack late on Sunday evening, but Islamic State of Iraq and Syria (ISIS) militants have been active in the area in recent weeks.

An explosion and fire hit the pipeline in the desert 75 km (47 miles) south of the terminal, said Ali al-Hassi, a spokesman for the Petroleum Facilities Guard that controls nearby oil installations.

The pipeline leads from oil field 103 to the export terminal at Zueitina, which was closed last year by a conflict between Libya's rival governments, one based in Tripoli and the second, internationnally recognised one in the east.

ISIS militants have taken advantage of political chaos and a security vacuum to establish a foothold in Libya. Last month, they launched a series of attacks causing major damage at the oil terminals of Es Sider and Ras Lanuf, which lie between Zueitina and the ISIS-controlled city of Sirte.

Libya's oil production has shrunk to under 400,000 barrels per day, less than a quarter of the 1.6 million bpd it was producing before the uprising that toppled Muammar Gaddafi in 2011.
Posted by: badanov || 02/03/2016 00:00 || Comments || Link || E-Mail|| [164 views] Top|| File under:
Heavy Benghazi fighting as IS counterattacks
Remember: The 'H' is silent in Benghazi


[LibyaHerald] Three members of the Libyan Army Saiqa special forces were killed today, along with three civilians while Jalaa hospital reported that 22 people had been wounded.

It is understood that the soldiers died in Bouatni when IS forces counterattacked and retook the much fought-over Pepsi factory. The assault this morning prompted a response from the air force, which had resumed airstrikes on IS positions on Saturday after a lull of some days. This evening the fighting around the factory was continuing.

At least two of today's air attacks were high altitude. One observer said that it appeared that the air force was using some sort of targeted bomb, possibly with a new warplane. Until now, most strikes from fast jets have been relatively low-level passes.

One of the army wounded in Bouatni was an unidentified Saiqa commander, who was hit by a sniper. Tanks then shelled the sniper's suspected position. The officer is being treated in Jalaa hospital's intensive care unit. A civilian was also injured by a sniper in Leithi. The other civilian casualties were caused by apparently random shelling.
Posted by: badanov || 02/03/2016 00:00 || Comments || Link || E-Mail|| [732 views] Top|| File under:
Tunisian Forces Kill 3 Suspected Terrorists
[ALMANAR.LB] Tunisian forces have killed three suspected

gunnies

during an ongoing security sweep in the Gabes region in which one of their men was

maimed

, the interior ministry said on Tuesday.

It said the operation in the rugged mountainous Tounine area some 30 kilometers (20 miles) south of the coastal town of Gabes began after the authorities were alerted to the presence of a "terrorist group".

Two

holy warriors

were killed on Monday in an exchange of fire in which a member of the National Guard gendarmerie was also

maimed

.

On Tuesday morning, a specialized unit entered a cave where a third suspected terrorist had taken refuge. He was killed in another exchange of fire.

Guns and ammunition were seized during the ongoing operation, the ministry added.

There was no immediate information about the identities of those killed or what group they may have belonged to.

Terrorist

holy warriors

have killed dozens of police and soldiers since the 2011 revolution that ousted former president Zine El Abidine Ben Ali.

Last year alone, the so-called 'Islamic State
...formerly ISIS or ISIL, depending on your preference. Before that al-Qaeda in Iraq, as shaped by Abu Musab Zarqawi. They're very devout, committing every atrocity they can find in the Koran and inventing a few more. They fling Allah around with every other sentence, but to hear the pols talk they're not really Moslems....
of Iraq and the Levant' takfiri
...an adherent of takfir wal hijra, an offshoot of Salafism that regards everybody who doesn't agree with them as apostates who most be killed...
group claimed attacks on the national museum in Tunis and a popular resort hotel, killing a total of 59 tourists, and the

suicide kaboom

of a bus that killed 12 presidential guards.

Posted by: Fred || 02/03/2016 00:00 || Comments || Link || E-Mail|| [173 views] Top|| File under: Arab Spring
Arabia
376 died in missile attacks in Soddy border area so far
[Emirates247] Yemeni rebels and their allies have killed more than 370 civilians in Saudi border regions since a Saudi-led military operation began against the rebels last March, the coalition said Tuesday.

Its spokesman Brigadier General Ahmed al-Assiri told AFP the civilian death toll was now 376.

He also said that more than 40,000 mortar bombs, Katyusha rockets and other projectiles have been fired into the kingdom from Yemen since the Arab coalition began its campaign to push the rebels from seized territory in the neighbouring country.

That is an average of more than 129 projectiles per day.

They were fired by the Iran-backed Houthi rebels and their allies, elite troops loyal to former president Ali Abdullah Saleh, Assiri said.

"Twelve Scud missiles were intercepted," he added.
Posted by: badanov || 02/03/2016 00:00 || Comments || Link || E-Mail|| [197 views] Top|| File under:
Most of Naham freed from Houthi-Saleh rebels
By Wam
Published Wednesday, February 03, 2016
The Yemeni army and pro-government Yemeni National Resistance forces today liberated most of the districts in mountainous region of Naham, north-east of Sanaa, from the rebel Houthi militia and forces loyal to now-ousted president Ali Abdullah Saleh, a senior security official said.

The army and Resistance forces are combing the liberated areas and chasing remnants of the Houthi-Saleh rebels, the state Yemeni news agency quoted the chief of security of Sanaa Governorate as saying.

He noted that the rebels destroyed the bridges along the road to Furdat Naham in a bid to stop the advance of pro-government army and Resistance fighters.

Tens of rebels were killed, injured and captured and their military equipment were destroyed in the battles, the official added.

Earlier today, the Yemeni army and Resistance fighters regained control of a number of military posts in Naham after defeating the rebel Houthi-Slaeh militants and advanced closer to the strategic Furdat Naham military base.
Posted by: badanov || 02/03/2016 00:00 || Comments || Link || E-Mail|| [151 views] Top|| File under:
Saudi Arabian activist given 10-year jail term
[Iran Press TV] A court in Soddy Arabia


...a kingdom taking up the bulk of the Arabian peninsula. Its primary economic activity involves exporting oil and soaking Islamic rubes on the annual hajj pilgrimage. The country supports a large number of princes in whatcha might call princely splendor. When the oil runs out the rest of the world is going to kick sand in the Soddy national face...


has handed down a 10-year prison sentence to an activist who used Twitter to call for protests and sit-ins against the ruling Al Saud dynasty, and the release of dissidents.

On Tuesday, the Specialized Criminal Court found the unnamed man guilty of opening several Twitter accounts, and using the accounts to "call for protests and spread chaos to release detainees that are held for security and terrorism charges," Arabic-language Saudi Arabian daily newspaper Okaz reported.

He also described Arab rulers as despots, published posts deemed offensive to security forces and joined a protest calling for the release of a detainee outside the prisoner's home.

On January 12, Saudi authorities incarcerated
Drop the gat, Rocky, or you're a dead 'un!
the sister of tossed in the clink
Please don't kill me!
Saudi blogger Raif Badawi along with her two-year-old daughter in the Red Sea port city of Jeddah. She was questioned for four hours before being transferred to Dhaban prison.

Raif Badawi's wife, Ensaf Haidar, wrote on her Twitter page that Samar's arrest was related to her alleged role in managing a Twitter account campaigning for the release of her ex-husband, Waleed Abulkhair.
Posted by: Fred || 02/03/2016 00:00 || Comments || Link || E-Mail|| [199 views] Top|| File under: Govt of Saudi Arabia
Several mercenaries of Riyadh killed in Yemen's Ta'izz
[Iran Press TV] Several pro-Saudi bandidos

murderous Moslems

loyal to Yemen's

runaway

former President Abd Rabbuh Mansur Hadi were killed Tuesday in two separate attacks carried out by Yemeni forces in the country's southwestern province of Ta'izz.

The mercenaries were killed in an operation conducted by the Yemeni forces backed by fighters from Popular Committees in the al-Shaqab district of the province, Arabic-language al-Masirah satellite television network reported.

Several other bandidos

murderous Moslems

were killed in the al-Misrakh district of the same province, when the

kaboom

of a land mine struck them.

Earlier in the day, Saudi military aircraft pounded Nihm district of the capital, Sana'a, leaving a child dead and several others injured.

Saudi warplanes also bombarded the house of Sheikh Hamad Abdulrahim Karami, a senior member the General People's Congress political party, in the Naqil al-Ebel district of Ta'izz.

Posted by: Fred || 02/03/2016 00:00 || Comments || Link || E-Mail|| [173 views] Top|| File under: Houthis
India-Pakistan
Rangers' official dies mysteriously near Karachi airport
KARACHI: An official of Pakistan Rangers, Sindh, died from a bullet wound while performing his duty near Karachi airport on Monday, officials said.

The paramilitary force official, identified as Jan Khan, was performing his duty near the parking area of the airport when he received a bullet in the chest, said Malir SSP Rao Anwar. The wounded man later died during treatment.The SSP said the police were investigating that how the official received the bullet wound.

A spokesman for the Pakistan Rangers, Sindh, said that they were collecting information about the circumstances that led to the death of the official and a statement would be issued to the media about it.

Published in Dawn, February 2nd, 2016
Posted by: badanov || 02/03/2016 00:00 || Comments || Link || E-Mail|| [218 views] Top|| File under:
Iraq
ISIS executes Iraqi militia leader in Ninevah
[ARA News] ERBIL – Militants of the Islamic State (ISIS) executed on Tuesday the head of al-Hisba (taxation) department in Iraq's northwestern province of Nineveh, local sources reported.

Members of the Islamic Police raided the office of the ISIS-led al-Hisba department in the city of Mosul in Nineveh province and killed its head and three of his escorts.

Media activist Abdullah al-Malla told ARA News in Mosul that Saleh Ahmed al-Jabouri, head of al-Hisba department, was killed by gunmen of the Islamic Police in the Tanak neighborhood of Mosul city.

It was not immediately clear whether the assassination of al-Jabouri was carried out with an order from ISIS leadership.

"Killing al-Jabouri reflects the growing rifts in the ranks of ISIS," al-Malla said.

ISIS has not issued any statement on the incident.

In the meantime, pro-ISIS media activists described the execution as "unofficial", since there was no order by the Sharia Court to execute al-Jabouri and his escorts.
Posted by: badanov || 02/03/2016 00:00 || Comments || Link || E-Mail|| [313 views] Top|| File under: Islamic State
4 ISIS Bad Guys die in Kurd artillery attack
(IraqiNews.com) Nineveh – On Tuesday, Kurdistan Democratic Party announced, that four members of the so-called the Islamic State in Iraq and Syria (ISIS) were killed in an artillery shelling in northern Mosul (405 km north of Baghdad).

The Kurdistan Democratic Party Spokesman in Mosul Saeed Mamouzini said in a press statement received by IraqiNews.com, "Today, Peshmerga artillery forces targeted gatherings of ISIS near the asphalt factory in Bashiqah (17 km in northern Mosul), killing four members of ISIS."

Mamouzini added, "The shelling also resulted in the destruction of a military vehicle belonging to the ISIS."
Posted by: badanov || 02/03/2016 00:00 || Comments || Link || E-Mail|| [158 views] Top|| File under: Islamic State
3 ISIS Top Dawgs die in Salahuddin oil field attack
(IraqiNews.com) Salahuddin – On Tuesday, al-Hashd al-Shaabi Leader Jabbar al-Mamouri announced, that three prominent leaders in ISIS were killed in the so-called Wilayat Salahuddin and Wilayat Kirkuk during ISIS attack on Allas oil field yesterday.

Mamouri said in a statement received by IraqiNews.com, "Yesterday, three prominent leaders in ISIS in the so-called Wilayat Salahuddin and Wilayat Kirkuk had been killed during their attack on Allas oil field north of Salahuddin Province that the security forces foiled, along with dozens of ISIS members."

Mamouri added, "One of the most important headquarters of ISIS in al-Riyadh area was bombarded and the Deputy Military Commander in ISIS in the area was killed, along with a number of his companions."
Posted by: badanov || 02/03/2016 00:00 || Comments || Link || E-Mail|| [194 views] Top|| File under: Islamic State
Anbar Antics: 3 die
Iraqi forces cut ISIS MSR near Fallujah

(IraqiNews.com) al-Anbar – Anbar Provincial Council announced on Tuesday, that the security forces had managed to cut off ISIS supply lines between Fallujah and Khalediya Island east of Ramadi.

The head of the provincial council, Azal Fahdawi, said in a statement obtained by IraqiNews.com, "Security forces belonging to Baghdad Operations advanced into the Iternational Highway from the Japanese Bridge [axis] and liberated the area located between the Japanese Bridge and Albu Shajal in Khalediya Island (23 km east of Ramadi)."

Fahdawi added, "The security forces were able to cut off ISIS supply routes between Fallujah and Khalediya Island," pointing out that, "The military operations are still ongoing to retake the areas of Khalediya Island."

Iraqi militia repels ISIS attack near Thurthar

(IraqiNews.com) al-Anbar – The brigades of al-Hashed al-Sha'bi militia announced on Tuesday, that the forces of al-Hashed al-Sha'bi had managed to repel an ISIS attack by a booby-trapped vehicle on the defensive lines of al-Hashed southeast of Thurthar.

The brigades of al-Hashed al-Sha'bi said in a statement followed by IraqiNews.com, "Our forces managed to foil an ISIS suicide attack by a booby-trapped vehicle on the first defensive line southeast of Thurthar," pointing out that, "The forces foiled the attack and seized the vehicle after the terrorists had escaped from it."

The statement also added, "The engineering force was able to dismantle the booby-trapped vehicle that had contained 30 high-explosive devices."

ISIS prepares counterattack near Haditha

(IraqiNews.com) Anbar – Haditha District Council in Anbar Province announced on Tuesday, that the so-called ISIS is mobilizing its elements to attack Haditha, while pointed out that ISIS is besieging the city from four sides."

The Head of Haditha Council Khalid Nassif said in a statement followed by IraqiNews.com, "Intelligence information revealed that a large gathering of ISIS members is preparing to attack Haditha District (170 km west of Anbar)," pointing out that, "ISIS is besieging Haditha from four axes, including al-Sakra and al-Zawiya areas north of Haditha, as well as al-Ghabat and al-Makhazin areas in the western axis."

Nassif added, "ISIS conducted dozens of terrorist attacks on the defense lines of the security forces in Haditha during the last period," indicating that, "The security forces are seeking to secure Haditha and defend the city's entrances against terrorism."

2 ISIS Bad Guys die near Khalediya Island

(IraqiNews.com) al-Anbar – A security source in Anbar province said on Tuesday, that two ISIS elements had been killed during violent clashes in Khalediya Island east of Ramadi.

The source said in a statement obtained by IraqiNews.com, "A force from the army had managed to kill two prominent elements of ISIS, known as Zar Sabah al-Isawi and Mustafa Hamdi, during clashes with ISIS in Albu Shajal area in Khalediya Island (23 km east of Ramadi)," pointing out that, "The clashes are still ongoing, amid the security forces' advance into Khalediya Island against ISIS elements."

ISIS Mufti of Anbar dies in air strike

(IraqiNews.com) Anbar – Khalidiya Council in Anbar province announced on Tuesday, that the so-called ISIS Mufti (Egyptian national) was killed in an aerial bombardment conducted by the international coalition aviation in eastern Ramadi (110 km west of Baghdad).

The Head of the Council Ali Dawood said in a statement followed by IraqiNews.com, "This morning, international coalition aviation, based on accurate intelligence information, conducted an air strike on sites belonging to the ISIS in Khalidiya Island (20 km east of Ramadi), killing Abu Dujana al-Masri who are also known as ISIS legitimate Mufti in Anbar."

Dawood added, "The aerial shelling has also resulted in the detonation of a vehicle carrying a rocket launcher, as well a large cache of weapons and explosive devices in the targeted area in Khalidiya Island in eastern Ramadi."
Posted by: badanov || 02/03/2016 00:00 || Comments || Link || E-Mail|| [151 views] Top|| File under: Islamic State
Baghdad Bomb and Bullet Bulletin: 3 die
1 cop dies in Baghdad bomb blast

(IraqiNews.com) Baghdad – A source in the Iraqi Ministry of Interior announced on Tuesday, that five police elements were either killed or wounded in a bomb blast targeted their patrol in southern Baghdad.

The source said in a press interview, "This morning, a bomb exploded on a police patrol while passing in al-Yusufiyah District in southern Baghdad, killing one of its occupants and wounding four others, in addition to causing material damage to the vehicle."

The source, on condition of anonymity, added, "A security force rushed to the area and transferred the wounded to a nearby hospital for treatment and the dead body to the forensic medicine department, while a raid was carried out to search for the perpetrators of the bombing."

2 die in Baghdad bomb attack

(IraqiNews.com) Baghdad – A source in the Iraqi Ministry of Interior announced on Tuesday, that 11 people had been either killed or wounded in a bomb blast south of Baghdad.

The source said in a press statement followed by IraqiNews.com, "This evening, a bomb exploded near a popular cafe in Madain District south of Baghdad, killing two people and injuring nine others."

The source added, "A security force rushed to the area and evacuated the wounded to a nearby hospital to receive treatment and the dead bodies to the forensic medicine department, while cordoned off the area of the incident and prevented approaching it."
Posted by: badanov || 02/03/2016 00:00 || Comments || Link || E-Mail|| [153 views] Top|| File under:
Israel-Palestine-Jordan
3 terrorists carry out combined shooting and stabbing attack in Jerusalem's Old City
A suspected terror stabbing and shooting attack took place on Wednesday near Damascus Gate in Jerusalem's Old City according to police reports.

Police reports indicate that three terrorist armed with a rifle, knives and an explosive device arrived at the Damascus Gate. The terrorists aroused the suspicion of a Border Police unit in the area.

During the attack, one of the terrorists provided his ID card to the officers while a second terrorist pulled out a rifle and began firing shots.

Two female Border Police officers were injured by fire. The Border Police unit quickly responded, firing at and killing all three terrorists.

Palestinian sources identified the three terrorists as Ahmed Rajeh Zakarneh, Mohamed Ahmed Kmail and Ahmed Najeh Abu Al-Rub. The sources said that the three came for the town of Qabatiya in the Jenin area, north of the West Bank.
One of the guards, Hadar Cohen, 19, was critically wounded and later died from her injuries while hospitalized in Hadassah Medical Center.

According to Palestinian sources, the attackers were aged between 20 and 21. Two of the attackers had been barred from entering Israel by the Shin Bet, and all three crossed over illegally.
Posted by: g(r)omgoru || 02/03/2016 08:43 || Comments || Link || E-Mail|| [208 views] Top|| File under:
Syria-Lebanon-Iran
Kurd forces drive back ISIS attack on Kobane
[ARA News] KOBANE – Kurdish forces of the People's Protection Units (YPG) repelled an attack by militant fighters of the Islamic State (ISIS) in the vicinity of Kobane, northern Syria, military sources reported on Tuesday.

"A group of ISIS terrorists tried to infiltrate in the Tishreen village southwest of Kobane, but the YPG repelled the attack and forced the militants to retreat towards their strongholds in Jarablus," YPG spokesman Habun Osman told ARA News in Kobane.

The offensive started when an ISIS militant carried out a suicide attack near a security checkpoint for the YPG in the vicinity of Tishreen Dam, followed by an attempt by a group of some 30 ISIS militant fighters to storm YPG's headquarters in the area.

"Subsequent to the terror attack, clashes broke out between our (YPG) fighters and ISIS terrorists in the vicinity of Tishreen Dam," the official source reported.

At least four ISIS militants were killed in the clashes, before the rest of the militants retreated towards Jarablus city on the border with Turkey.

The radical group has been striving to regain positions in the countryside of Kobane and other areas in Aleppo province, north Syria, after losing ground to the Kurds.

On December 26, 2015, Kurdish YPG forces and allied rebels from the western-backed Syrian Democratic Forces (SDF) expelled ISIS militants from the Tishreen Dam and dozens of villages on the Euphrates River.

By losing the Tishreen Dam ISIS is considered to have lost one of its most strategic supply lines, as the dam has severed the group for more than two years to move its militants and weapons between its main bastion of Raqqa and the cities of Manbij and Jarablus in the northern countryside of Aleppo.
Posted by: badanov || 02/03/2016 00:00 || Comments || Link || E-Mail|| [181 views] Top|| File under: Islamic State
Who's in the News
41
[untagged]
7
Islamic State
6
Govt of Pakistan
3
Commies
2
Govt of Syria
2
Govt of Saudi Arabia
1
Palestinian Authority
1
al-Qaeda
1
Govt of Iran
1
Arab Spring
1
Taliban
1
Haqqani Network
1
Houthis
1
Narcos
1
Govt of Iraq
Bookmark
E-Mail Me
The Classics
The O Club
Rantburg Store
The Bloids
The Never-ending Story
Thugburg
RSS Links
Gulf War I
The Way We Were
Bio
Merry-Go-Blog
Hair Through the Ages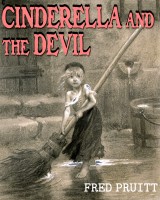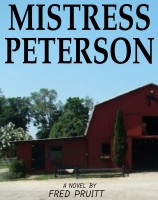 On Sale now!


A multi-volume chronology and reference guide set detailing three years of the Mexican Drug War between 2010 and 2012.

Rantburg.com and borderlandbeat.com correspondent and author Chris Covert presents his first non-fiction work detailing the drug and gang related violence in Mexico.

Chris gives us Mexican press dispatches of drug and gang war violence over three years, presented in a multi volume set intended to chronicle the death, violence and mayhem which has dominated Mexico for six years.
Click here for more information


Meet the Mods
In no particular order...


Steve White
Seafarious
Pappy
lotp
Scooter McGruder
john frum
tu3031
badanov
sherry
ryuge
GolfBravoUSMC
Bright Pebbles
trailing wife
Gloria
Fred
Besoeker
Glenmore
Frank G
3dc
Skidmark
Alaska Paul



Better than the average link...



Rantburg was assembled from recycled algorithms in the United States of America. No trees were destroyed in the production of this weblog. We did hurt some, though. Sorry.
54.221.147.93