Afghanistan
NDS detains Taliban commander 'dressed like a woman' in Paktika
Aretha Franklin, please pick up the white courtesy phone
[Khaama (Afghanistan)] The National Directorate of Security


...the Afghan national intel agency...


(NDS) -- Afghanistan's intelligence agency has locked away
Yez got nuttin' on me, coppers! Nuttin'!
a

Taliban capo

who had dressed himself like a woman in Paktika


...which coincidentally borders South Wazoo...


province.
It's those frilly underpants. They're so... Islamic.
A statement released by NDS on Wednesday identifies the terrorist as Khozar Ali son of Gul Sof.

According to the statement, Khozar Ali alias Chapai was arrested during a special operation in Barmal District. A Kalashnikov and four magazines were also confiscated from the possession of the terrorist.

When Taliban wear women's dresses, they try to track security forces in order to escape from the target areas.


The beard is a dead giveaway...


Statements released by NDS usually do not contain exact date of the achievements but they usually come after recent activities.
Posted by: Fred || 02/18/2016 00:00 || Comments || Link || E-Mail|| [191 views] Top|| File under: Taliban
Africa Horn
Kenya army says it has killed Shebab intelligence chief
[AFP] Kenya's army said Thursday it had killed the intelligence chief of the Shebab insurgents and 10 other commanders in an air strike in Somalia.

The US government had placed a $5 million bounty on the head of spy chief Mahad Karate, with Kenya celebrating what they called a "major blow" to the Islamist force.

Kenyan troops, part of an African Union force in Somalia (AMISOM) fighting the Islamist insurgents, claimed to have killed Karate, a top commander also responsible for internal security, in an air strike at a Shebab training camp earlier this month.

"The killing... is a major blow to the terrorist group," the Kenyan army statement read.

Karate -- head of the Shebab's Amniyat unit, a special security wing responsible for intelligence, attacks and assassinations -- is said to have been involved in plotting the 2015 massacre of 148 people at Garissa university in north-east Kenya.

"The Kenya Defence Forces, under AMISOM operations, would like to confirm that Mahad Mohammed Karate... and 10 other middle level commanders were killed in a major KDF strike," in southern Somalia on February 8, the statement read.

The claims could not be independently verified, and there was no immediate reaction from the Shebab.

Additional: Islam Media Analysis
Posted by: Besoeker || 02/18/2016 09:42 || Comments || Link || E-Mail|| [291 views] Top|| File under:
Police probe 3 Shaboobs over Kenyan murders
Kenya' security officers said Tuesday they were interrogating three Al-Shabaab suspects over last month's attack in the coastal town of Lamu where two people were killed and houses torched. The suspects Jamaa Ahmed Mohamed Alias J, Mohammed Halil Hassan and Ahmed Hilobe Alie from Somalia, allegedly attacked Kaisari village in Pandanguo and killed the two locals before setting a blaze their houses.

Several people were also injured during the raid. The three were arrested within Mpeketoni area and transferred to Mombasa court under heavy security officers on Tuesday.

Deputy Director of Public Prosecution Alexander Muteti said the suspects were directly linked to the attack and will stand trial for murder. He requested the Mombasa Court to detain the three in a prison station until next week Thursday.

They were arraigned before Mombasa High Court judge Justice Dora Chepkwony who granted the prosecution time to detain the accused before they are officially charged. Chepkwony ordered the two to undergo a psychiatric assessment and be assigned lawyer before they can be allowed to stand trial.

It is in the same Kaisari Village where nine men were beheaded when Al-Shabaab militants staged an attack on July 16, 2014 just a day after over 60 other people were massacred by militants in Mpeketoni. Security has since been setup to deter attacks perpetrated by suspected Al-Shabaab militants.
Posted by: Steve White || 02/18/2016 00:00 || Comments || Link || E-Mail|| [133 views] Top|| File under:
Africa North
Tawergha woman killed by militiamen in Tripoli camp
It has been disclosed that a Tawerghan woman was shot dead by gunmen when tbey broke into the Tawerghan refugee camp in Tripoli's Falah district on Monday night and started firing.

In response, the Tawergh local council has said it holds the Libya authorities as well as the international community responsible for her death as well as for all the other human rights violations suffered by the displaced Tawerghans.

Naming the victim as Halima Abubakr Faghi, a mother of three and whose husband is allegedly currently held prisoner in Misrata, the council said it did not know if she was deliberately targeted or caught in the firing when the militiamen stormed the camp.

The council is largely based in the the squalid Falah camp, one of the main accommodation centres for the displaced Tawerghans. Over the past four years, it has been subject to numerous attacks, almost always by Misratan forces, in which several Tawerghans have either been killed or seized and taken away.

Posted by: badanov || 02/18/2016 00:00 || Comments || Link || E-Mail|| [184 views] Top|| File under:
Three killed by Qaddafi sympathisers in Revolution Day clashes in Sebha
[Libya Herald] Three people have been killed in an outbreak of violence in the southern city of Sebha. Another 35 have been wounded, eight of them seriously.

"One young man was shot and killed by a sniper while sitting in front of his house today," Sebha Mayor Hamed Rafeh told the Libya Herald this evening, accusing pro-Qaddafi sympathisers of deliberately launching the violence on the fifth anniversary of the 2011 revolution. They were using snipers as well as firing missiles, he said.

The other two locals were killed last night when the violence – so far largely confined to the central district of Manshiya – started.

Of the eight seriously injured, four had been flown to Tripoli for treatment and the other four were being treated in Sebha. They and the other injured would be flown to Tripoli or Misrata tomorrow, the mayor explained.

There have been attempts to negotiate with the Qaddafi supporters. They had been asked to meet today at the local police station but had refused to go, Rafah said, adding that the supporters were not only members of Qaddafi's own Qaddadfa tribe, they also included refugees from Sirte and Tawergha who were currently staying in Sebha.

"We have to stop this," he said."But we need a good army. We have nothing to stop the fighting."

There are reports this evening that a private school owned by a member of the Qaddadfa was set on fire.

The attacks have been condemned by the House of Representatives.

Posted by: badanov || 02/18/2016 00:00 || Comments || Link || E-Mail|| [192 views] Top|| File under:
Africa Subsaharan
Nigerian Army Launches Brutal Attacks On Boko Haram Camps
[EWN.CO.ZA] The Nigerian Army has continued its offensive operations claiming to have destroyed all of Boko Haram terrorists' camps and enclaves around the dreaded Alagarno and Sambisa forests.

On Tuesday, troops of 81 Battalion and 251 Task Force Battalion patrol team, cleared Boko Haram camps located at Komala, Dole, Kumshi and Moadori around the fringes of Alagarno forest.

Colonel Sani Kukasheka Usman, Acting Director Army Public Relations, in a statement said troops killed two Boko Haram terrorists and captured two notorious terrorists binging down all of Boko Haram terrorist flags hoisted in the village.

Nigerian army destroy Boko Haram terrorists camps in Alagarno and Sambas forests. Picture: Colonel Sani Kukasheka Usman/Nigerian army public relations

He claimed that the Nigerian troops also recovered two Toyota pickup vans, forty motorcycles, Improvised Explosives Making Devices (IEDs), stockpile of foodstuffs and fuel dump. The patrol team also recovered horses and donkeys used for transportation by the terrorists.

Colonel Usman indicated that both wounded civilians and military personnel are receiving treatment at the unit's Regimental Aid Post.

This success was recorded as a result of the quick response to a distress call of an attack by Boko Haram terrorists on Kuda village along Butuku road, troops of 143 Battalion swung into action, unfortunately the terrorists fled after setting the village on fire that led to the death of an elderly woman.

The escaped insurgents regrouped and attempted to cross through Magar Bridge but they were pre-empted by elements of the Battalion who killed two terrorists and wounded several others.

Nigerian army destroy Boko Haram terrorists camps in Alagarno and Sambas forests. Picture: Colonel Sani Kukasheka Usman/Nigerian army public relations

Sadly, three soldiers and four locals sustained injuries, while the troops recovered one Toyota Buffalo vehicle mounted with an Anti-Aircraft Gun with registration number 081375, one General Purpose Machine Gun (GPMG) with registration number 132042, a loaded G3 rifle magazine and 30 rounds of 7.62mm (NATO) ammunitions link.

Posted by: Fred || 02/18/2016 00:00 || Comments || Link || E-Mail|| [163 views] Top|| File under: Boko Haram
Arabia
Houthis begin recruiting drive in Tihamah
Houthi militias side by side with their Iranian Revolutionary Guard Corps (IRGC) ally have imposed mandatory recruitment across several districts in Tihamah. They are threatening citizens, forcing them to undertake military training, logging over 72 hours, in preparation for their dispatch to frontiers. Houthi militias are planning for the recruits to fight under a slogan called "the day of the horn".

Recruitment is mainly focused on the sons of the southern region of Al Hudaydah Governorate: ad Durayhimi district, al zraniq district, and Bayt al-Faqih district. They also targeted areas were they dominate, and have promised all those who stand down from recruitment and fulfilling their war duty to face imprisonment and payment of fines for backing down.

Intimidation is forcing people to abandon their homes and families in fear of being immediately put to death in case they refused to fight under Houthi calling.

Coincidently, the Popular Resistance launched a series of attacks on Houthi headquarters and training centers, inflicting mass damage, in a response opposing the oppression citizens are being forced to and the compulsory militant recruitment they are being subjected to.

The Resistance also went after militia members at one of the checkpoints in Al Hudaydah, according to a media office in Tihamah.

Popular Resistance forces in Tihama have promised a striking response against militants for all the consequent violations they have been committing. Houthi militia had agitated the Popular Resistance by their constant kidnap of children beneath 15 years of age and chucking them into battle fronts.

The resistance also tackled down a Houthi headquarters in Tihama, in addition to bombarding governmental directorates that were transformed into barracks overrun with militants. The militants had taken advantage of governmental facilities in hopes of diverting the attention of Arabian coalition's air forces.

A military source told Asharq Al-Awsat that Yemen's national army monitors all military militia movements in regions under their jurisdiction. They send back information to higher military leaderships, so that militant action is dealt with and orders are issued according to the approved military plan and in coordination with the Arabian coalition forces.

Crimes committed by Houthi militias surpass all international customs. It is particularly incriminating to insert citizens and minors in local battles between conflicting parties, sources pointed out.

Laws are set for the protection of civilians from military operations, however, Houthi militias and supporters of the ousted President Ali Abdullah Saleh have no regard to local or international conventions when it comes down to recruitment.

Popular Resistance forces have entrapped a governmental buildingin the Dhamar Governorate, which had previously fallen into the militant dominance. The resistance established checkpoints across security exits and mountainous areas surrounding the building, in case of any unpredictable movement and for the confrontation to those militants escaping battlefronts. All these efforts came after fierce clashes the Popular Resistance led last August, in which they resulted in the ejecting militia and Saleh supporters from several zones.

As for the battlefield in Taiz , Sadam al- Haribi, media Popular Resistance Spokesman, said that there are three running fronts at the moment : al-Ghomayta front, al-Shareej front , and al-Hifaan front. The Popular Resistance is trying, by winning those fronts, to gain access to al- Rahidah city and later head towards al-Hobaan. He pointed out the remarkable advance in the resistance's progress, at al-Hifaan front. They seized three main mountains and are currently undertaking aggressive battles at al-Hitari Mountain. Should they get hold of al-Hitari, they will evidently be winning over al-A'abous region.

Collaborative effort put by the Popular Resistance yielded in rising victorious over several fronts and taking down of tens of militants. However, Yemen's national army has transferred bodies of killed militants to secure areas, in a notion of respect for the dead. Alternatively, Houthi militants are notorious for acts of corpse disfiguration, Spokesman al-Haribi added.

West of Yemen, specifically at al-Haseeb, the Popular Resistance reached 4 kilometers deep into the zone. The slowed advancement can be referred to several reasons, one of which is the presence of civilian neighborhoods, Spokesman al-Haribi explained. Building rooftops are infested with militant snipers, in addition to Houthis usage of heavy-weight artillery against civil residential areas, he added.
Posted by: badanov || 02/18/2016 00:00 || Comments || Link || E-Mail|| [144 views] Top|| File under:
World Food progam owns ships seized in Yemen
Sounds like the UN has chosen sides in Yemen




Or someone among their number associated with this program has.

RIYADH: The World Food Programme (WFP) on Tuesday said communications equipment that Coalition forces have stopped from entering Yemen on one of its chartered ships belonged to the United Nations.

The UN humanitarian organization said the Mainport Cedar, which was diverted to the Saudi port of Jazan on Feb. 11, was carrying a cargo of humanitarian relief supplies bound for the Houthi-controlled port of Hodeida.

But the WFP's revelation only raised questions. Brig. Gen. Ahmed Asseri, the coalition's spokesman, said the communications equipment discovered on the ship during an inspection were similar to that used by the Houthis.

Moreover, the equipment were not declared by the WFP.
"It sustains the militias in their combat. Why did they not declare it?" Asseri said by phone.

The vessel was carrying a container of medical supplies from the Netherlands and two containers of food from Iran, and had originated its journey in the Iranian port of Bandar Abbas, Asseri said.

Saudi Arabia is leading an Arab coalition in a war against the Houthis and army forces loyal to former president Ali Abdullah Saleh last March in an effort to restore President Abd-Rabbu Mansour Hadi to power.

It has imposed a naval blockade to stop weapons being imported.
The equipment included computers, satellite dishes, solar panels, encryption systems, individual communication devices and other material often used for military purposes and found by Coalition forces in Houthi bases on the Saudi border, Asseri said.

Coalition forces, who had imposed a blockade on Yemeni ports as part of its campaign, accuses Iran of supplying the Houthis with weapons. Iran denies involvement in the conflict.

In September, the coalition said it had seized an Iranian fishing boat carrying 18 anti-armored Concourse shells, 54 anti-tank shells, shell-battery kits, firing guidance systems, launchers and batteries for binoculars destined for the Houthis.

In view of the incident, Asseri said the coalition has asked the WFP to 'review your procedures, review your personnel' to make sure this does not happen again.

Abeer Etefa, senior spokesman for the WFP, confirmed that the agency had received a request by the coalition.

"WFP has been asked by the coalition forces to resubmit the paperwork regarding the humanitarian IT equipment," she said in an e-mail.

Nearly 6,000 people have been killed in Yemen since coalition forces intervened in March last year to stop Houthis and Saleh's forces from ousting the UN-recognized government of Hadi.
Posted by: badanov || 02/18/2016 00:00 || Comments || Link || E-Mail|| [172 views] Top|| File under:
Drone attack on Al Qaeda kills 3
A drone attack on two public buildings controlled by Al-Qaeda militants in south Yemen killed three people on Monday, a local official said.

The dawn attack also badly damaged the offices of public water and telecommunications utilities in Huta, capital of Lahij province, the official added.

No details about the three victims were immediately available.

Witnesses said two drones overflew Huta both before and after the attack.
Posted by: badanov || 02/18/2016 00:00 || Comments || Link || E-Mail|| [133 views] Top|| File under:
Suicide bomber kills at least 10 recruits at Yemeni army camp
[ENGLISH.ALARABIYA.NET] A

jacket wallah

killed at least 10 recruits at a Yemeni army camp run by President Abd-Rabbu Mansour Hadi's government in the southern port city of Aden on Wednesday, medical sources and an official said.

They said several other recruits were also

maimed

in the

kaboom

at the gate of Abbas camp in Buraiqa, a district of the city of Aden, which had been recently set up to absorb new conscripts to an a new army being set up by Hadi's government.

No one immediately

grabbed credit

for the attack, the latest in a series of bombings that had rattled the city since Saudi-backed forces captured Yemen's second largest city from the Iran-allied Houthis in July last year.

Hundreds of new recruits were at the gate trying to register their names to join the Yemeni army, they said.
Posted by: Fred || 02/18/2016 00:00 || Comments || Link || E-Mail|| [134 views] Top|| File under: al-Qaeda in Arabia
Caribbean-Latin America
Panama detains Lebanese over laundering and trafficking for Hezbollah
[ENGLISH.ALARABIYA.NET] The search for suspects affiliated to fund raising activities for Hezbollah around the world, is ongoing, thus effecting U.S. resolutions, which were issued recently by the Congress. Most recently, and following the Congress resolution, a suspect was arrested for involvement in drug trafficking and money laundering operations for Hezbollah in Latin America.

Posted by: Fred || 02/18/2016 00:00 || Comments || Link || E-Mail|| [169 views] Top|| File under: Hezbollah
The Grand Turk
Ankara rocked by deadly car bomb explosion
At least 28 people have been killed and 61 more wounded in a large explosion targeting a military vehicle in heart of the Turkish capital of Ankara.

Al Jazeera's Zeina Khodr, reporting from Gaziantep, said initial reports suggested a car bomb had caused the explosion on Wednesday night and the target had been Turkey's military personnel, who were travelling in a separate vehicle. The death toll rose steadily on Wednesday night, with those wounded in the blast sent to hospitals across the city.

Turkish President Recep Tayyip Erdogan called for an urgent emergency meeting with top level security officials in Ankara.

There was no immediate claim of responsibility, but government officials said they were treating the incident as a "terrorist" attack.

Analysts and unnamed Turkish officials said the Kurdistan Worker's Party (PKK) armed group would be among the leading suspects.


They usually are whether they did it or not. But we also might consider how a Rooshun-backed group might do this about now, and ensure that the PKK gets the blame...

The explosion was heard across the capital when it went off at about 6.15pm local time.

The attack happened at the height of evening rush hour, not far from Turkey's parliament, government buildings and military headquarters. Witnesses shared images on social media showing a large plume of smoke rising into the sky and and local news footage showed a large fire burning at the site of the explosion.

"This is really in the heart of the Turkish capital – it is clearly a message to the Turkish government," Khodr said. "This is the fourth major explosion in Turkey in the past few months."

Turkish Deputy Prime Minister Numan Kurtulmus said in a speech that the "blatant, treacherous attack" was well organised.

Deputy Prime Minister Bekir Bozdag said on Twitter the attack was an act of terrorism. Prime Minister Ahmet Davutoglu, who had been due to leave for a trip to Brussels later on Wednesday, cancelled the trip, an official in his office said.

Turkey has become a target for ISIL, with two bombings last year blamed on the armed group in the town of Suruc near the Syrian border and in the capital Ankara. The latter killed more than 100 people.
Posted by: Steve White || 02/18/2016 00:00 || Comments || Link || E-Mail|| [186 views] Top|| File under:
Home Front: Politix
Freed Gitmo detainee, ex-bin Laden aide returns to former career
[FOX] A hardened Al Qaeda fighter who served as Usama bin Laden's jack-of-all-trades before spending a decade at Guantanamo Bay made a military prosecutor's prophecy come true when he resurfaced on the field of battle in Yemen, where he is one of the terror group's top leaders.

Ibrahim al-Qosi, a Sudanese native who once served as Usama bin Laden's cook, chauffeur and bookkeeper, appears in the latest video released this week by Al Qaeda in the Arabian Peninsula (AQAP), some three years after he was released from the U.S. military facility. The 55-year-old Al-Qosi is one of the Al Qaeda chapter's top men, according to the Foundation For Defense of Democracies' Long War Journal blog.

"One of the main reasons the United States was willing to return him to Sudan was the U.S. confidence in the government of Sudan's program and its confidence that Mr. al-Qosi would not represent any kind of threat to the United States," his attorney, Paul Reichler, said in July, 2012, when Al-Qosi was freed. "If they had considered him a threat, they would not have released him."
Posted by: Besoeker || 02/18/2016 09:56 || Comments || Link || E-Mail|| [645 views] Top|| File under:
India-Pakistan
2 Levies men, boy gunned down
QUETTA: Two Levies personnel and a young boy were killed and two others injured in an attack on a house in Barkhan district, about 400km from here.

According to officials, unknown men attacked the house of Levies officer Mohzan Khan Sherani on Tuesday night, killing him, his son and a constable on the spot. Two guests were injured.

The banned Baloch Liberation Army claimed responsibility for the attack.

Published in Dawn, February 18th, 2016
Posted by: badanov || 02/18/2016 00:00 || Comments || Link || E-Mail|| [278 views] Top|| File under:
Bomb hoax at Karachi University causes panic
Which would be nothing compared to the panic from a real bomb


KARACHI: Karachi University was partially evacuated on Wednesday after police received reports of three bombs on campus, DawnNews reported, but was declared clear after a sweep by the Bomb Disposal Squad (BDS).

Police control received reports of the bombs on their emergency 15 number, after which the BDS was called in to secure the university, police sources said.

Superintendent Police (SP) Gulshan Farhad Ahmad said police were alerted about a bomb targeting a book fair at the gymnasium hall. The BDS, after checking the hall, said it was clear.

Areas surrounding the building are also being checked for bombs, he said, adding that those spreading misinformation will be found.

Meanwhile, a number of students and faculty members, who requested anonymity, told DawnNews that educational activities at the university were not affected by the reports.

Security concerns at KU
After the attack on Charsadda's Bacha Khan University earlier this year, educational institutions across the country have been on high alert.

However, an inspection of KU's boundary wall, spread over 1,350 acres, has shown that the structure has completely fallen in least at two places. The space created by the fallen wall is sufficient enough for a large truck to pass through. The point is found to be used as a waste dumping ground by people living in the neighbourhood.

At other points, the height of the wall is as low as five feet. Besides, the wall has also developed big holes. Huge bushes, a large number of commercial nurseries and car repair workshops along the boundary wall are some other security risks the campus faces.

According to sources, the administration had in January failed to take any concrete measure to improve campus security even after the Army Public School tragedy and the targeted killing of two KU teachers despite the fact that it received Rs300 million from the Higher Education Commission (HEC) during the past year to improve campus security but failed to utilise it.

The sources said an inspector of the KU watch and guard department had earlier complained about the broken boundary in writing in August 2015 but no action was taken.

The KU administration inefficiency, sources said, could also be gauged from the fact that the university had yet to release the Rs70,000 that had been requested six months ago by its own department for building the boundary wall of the foreign students' hostel.

The installation of surveillance cameras has also been pending for the past seven months.

Currently more than 27,000 students are enrolled with the KU while the number of teaching and non-teaching staff is over 4,000.


Posted by: badanov || 02/18/2016 00:00 || Comments || Link || E-Mail|| [151 views] Top|| File under:
Cop's killer, three accomplices killed in Tank 'encounter'
[DAWN] TANK: Police claimed on Tuesday to have killed a cop's killer along with his three accomplices in an encounter at Gara Pather village here on Tuesday.

District police officer Rasool Shah told media persons that Shahid Ullah had killed Constable Tariq Kundi during checking at Latif checkpost here, and had managed to escape.

Mr Shah said police encircled a house in the area following reports that Shahid Ullah along with his accomplices was hiding there. However,


a woman is only as old as she admits...


the outlaws hiding there opened fire on the personnel and lobbed hand grenades at them.

The police officer said during the ensuing exchange of fire Shahid Ullah, his three accomplices identified as Omar Ali, Zohaib Hassan and Asmat Ullah were killed. Weapons were also recovered from the house, he added. After the postmortem at the district headquarters hospital, Tank, the bodies were handed over to their relatives.

Posted by: Fred || 02/18/2016 00:00 || Comments || Link || E-Mail|| [171 views] Top|| File under:
Two policemen shot dead in Lahore
[DAWN] Two

coppers

manning a picket in the

placid provincial capital

's Iqbal Town area were

bumped off

by three unidentified motorcyclists on Wednesday evening.

Both the slain

coppers

, Constables Muhammad Asif and Mubashir, were deployed from police lines to perform duty at a security check post in Chanab Pulli area, said a senior police official.

The

coppers

signalled three motorcyclists to stop but they

shot up

them. Both the officials suffered critical injuries and were rushed to Jinnah Hospital where the doctors pronounced them dead on arrival.

Iqbal Town Division Superintendent of Police (SP) Operations Dr Muhammad Iqbal told Dawn that police have cordoned off the area and launched a search operation to nab the attackers.

He said the attackers fled towards Moon Market area after shooting the

coppers

.

Posted by: Fred || 02/18/2016 00:00 || Comments || Link || E-Mail|| [159 views] Top|| File under:
ISIS executes boy for having dirty pics on phone
(IraqiNews.com) Nineveh – An informed source in Nineveh Province announced on Tuesday, that the so-called ISIS beheaded a boy east of Mosul (405 km north of Baghdad) on charges of having obscene pictures and songs on his cell phone.

The source said in a press statement obtained by IraqiNews.com, "This morning, ISIS slaughtered a boy named Ayham with a knife in Nabi Younis area east of Mosul, on charges of having obscene pictures and songs on his cell phone."

The source, who asked anonymity, added, "The execution was carried out after arresting the boy 20 days ago in Nabi Yunis market," noting that, "ISIS members delivered the child's body to his family with his head separated from his body."



The kid musta drawn a bad calendar because:



ISIS detains 141 for possession... of cell phones

(IraqiNews.com) Nineveh – A local source in Nineveh Province announced on Wednesday, that the so-called ISIS had detained 141 of its members in the city of Mosul (405 km north of Baghdad) for possessing cell phones, while pointed out that ISIS prevented its fighters of using cell phones to lessen the possibilities of communicating with the security forces.

The source said in a statement received by IraqiNews.com, "ISIS arrested 141 of its fighters at checkpoints west, east and south of Mosul, for possessing cell phones."

The source, who asked anonymity, added, "ISIS prevents its members of using cell phones, lest they will communicate with the security authorities."
Posted by: badanov || 02/18/2016 00:00 || Comments || Link || E-Mail|| [312 views] Top|| File under:
10 ISIS Bad Guys die in Tikrit
(IraqiNews.com) Salahuddin – The Federal Police Command announced on Wednesday, that ten members of the so-called ISIS were killed in a bombardment targeted their headquarters in Makhoul Mountains north of Tikrit (170 km north of Baghdad), while indicated that three ISIS leaders were arrested in the Samarra and Balad.

Federal police Captain Raed Shakir Jawdat said in a press statement followed by IraqiNews.com, "The Federal Police forces continued its military operations in Salahuddin and Ramadi, while hunted ISIS members in Baghdad and Samarra," adding that, "A rocket attack launched by the Federal Police targeted ISIS monitoring points, sniping detachments and mortar shells in Makhoul Mountains north of Tikrit."

"The operation resulted in the killing of ten members of ISIS. The Third Division of the Federal Police was also able to arrest three ISIS leaders during the security operations that were carried out in Samarra and Balad in Salahuddin Province," Jawdat continued.
Posted by: badanov || 02/18/2016 00:00 || Comments || Link || E-Mail|| [213 views] Top|| File under:
Kirkuk Korpse Kount: 14 die
ISIS executes 4 in Kirkuk

(IraqiNews.com) Kirkuk – A source in Kirkuk Province announced on Wednesday, that the so-called ISIS executed four people south of Kirkuk for helping the families to escape from the areas controlled by the organization.

The source said in a brief statement obtained by IraqiNews.com, "Today, ISIS members executed four people by firing squad in Hawija District southwest of Kirkuk, after arresting them at dawn today."

The source, who requested anonymity, added, "ISIS executed them on charges of facilitating the escape of families from the areas controlled by ISIS in al-Alam area," noting that, "The execution took place in a public square in Zab District (95 West km Kirkuk)."

ISIS executes 8

(IraqiNews.com) Kirkuk – A security source in Kirkuk Province revealed on Wednesday, that the so-called ISIS executed eight civilians by firing squad on charges of leaving the land of caliphate.

The source said in a press statement followed by IraqiNews.com, "ISIS executed eight civilians by firing squad in al-Riyad area, while trying to escape to al-Alam area in Salahuddin Province through Hamrin Mountains."

The source added, "ISIS executed the civilians for leaving the land of caliphate and threw their bodies in the desert."
Posted by: badanov || 02/18/2016 00:00 || Comments || Link || E-Mail|| [184 views] Top|| File under:
ISIS Top Dawg detained in Diyala
(IraqiNews.com) Diyali – al-Saidiyah District Council announced Wednesday the arrest of one of the most prominent ISIS leaders in Hamrin area in the vicinity of al-Saidiyah.

The head of the district council, Ahmed al-Zarkoushi, said in a statement obtained by IraqiNews.com, "A security force from al-Saidiyah Police (60 km northeast of Baqubah) set an ambush in the western vicinity and managed to detain the so-called Abu Daham, one of the most prominent ISIS leaders in the area of Hamrin."

Zarkoushi added, "The arrest of Abu Daham paves the way to uncover a lot of mysterious crimes by ISIS and the fate of the lost among civilians."
Posted by: badanov || 02/18/2016 00:00 || Comments || Link || E-Mail|| [165 views] Top|| File under:
Anbar Antics: 15 die
ISIS claims Iraqi helo shot down

(IraqiNews.com) Anbar – An Anbar police source disclosed on Wednesday that a pilot was killed and another injured by an ISIS attack on their helicopter south of Fallujah contrary to government claims that the helicopter crashed due to technical failures.

The source said in an interview with IraqiNews.com: "A helicopter belonging to the Iraqi Army crashed in the area of Albu Duaij in the Amiriya district south of Fallujah during a military operation by Iraqi Security Forces to cleanse a number of areas of ISIS positions."

The source added that: "The helicopter crashed due to an ISIS attack, killing the pilot and injuring another," noting that "the security forces evacuated the bodies of the two pilots."

Noteworthy, joint forces are besieging ISIS positions in Fallujah and continuing efforts to liberate it from ISIS.

15 ISIS Bad Guys have a Very Bad Day

(IraqiNews.com) al-Anbar – On Wednesday the leader of Albu Nimir tribe, Naeem Kawood, announced the killing of 15 ISIS elements in a tactical operation west of Ramadi.

Kawood said in a statement received by IraqiNews.com, "A force from clan Albu Nimir, with support from an army force consisting of 3 Hummer vehicles, carried out a tactical operation against ISIS elements in the village of al-Amiriyah located east of al-Baghdadi (90 km west of Ramadi)."

Kawood added, "The force managed to kill 15 ISIS elements and destroy three platforms, in addition to inflicting big human and material losses upon the ISIS ranks."

Iraqi militia rocket artillery destroys ISIS HQ

(IraqiNews.com) al-Anbar – The Shia militia of Saraya al-Jihad announced on Wednesday the destruction of the ISIS headquarters in the area of al-Thurthar during a rocket shelling by the Saraya forces.

Saraya al-Jihad said in a statement followed by IraqiNews.com, "Our rockets force, based on intelligence information, destructed immune ISIS headquarters including the main headquarters southeast of Thurthar during a rockets shelling by Jihad-3 missiles."

The statement added, "The shelling resulted in direct hit, while flames as well as smoke had been spotted rising from the headquarters."
Posted by: badanov || 02/18/2016 00:00 || Comments || Link || E-Mail|| [163 views] Top|| File under:
Baghdad Bomb and Bullet Bulletin: 3 die
2 die in bomb attack

(IraqiNews.com) Baghdad – A source in the Iraqi Ministry of Interior announced on Wednesday, that nine people had been either killed or wounded in a bomb blast southwest of Baghdad.

The source said in a statement received by IraqiNews.com, "A bomb exploded, this morning, near the shops in Bayaa District southwest of Baghdad, killing two people and wounding seven others."

The source, who requested anonymity, added, "A security force rushed to the area and transferred the wounded to a nearby hospital for treatment and the dead bodies to the forensic medicine department, while cordoned off the area of the incident and barred approaching it."

Unidentified gunmen kill civilian in eastern Baghdad

(IraqiNews.com) Baghdad – A police source announced on Wednesday, that a civilian was killed in an armed attack in eastern Baghdad.

The source stated in a brief statement obtained by IraqiNews.com, "Today, unidentified gunmen shot a civilian in New Baghdad area in eastern Baghdad, killing him immediately."

The source added, on condition of anonymity, "A security force rushed to the area and transferred the dead body to the forensic medicine department, while opened an investigation into the incident."
Posted by: badanov || 02/18/2016 00:00 || Comments || Link || E-Mail|| [170 views] Top|| File under:
Syria-Lebanon-Iran
Pentagon tells Russia where US commandos are based in Syria
I wonder if they communicated via some home-brew mail server.


The Pentagon has asked Russia to stay away from parts of northern Syria where US special operations forces are training local fighters to combat the Islamic State group, military officials said Thursday.

The acknowledgement Russia knows approximately where the highly covert US commandos are based is significant because the Pentagon has repeatedly stressed it is not cooperating with Moscow as the two powers lead separate air campaigns in war-ravaged Syria.

The Pentagon last year said it was sending about 50 special ops troops to work with anti-IS fighters in Syria, though officials have said next to nothing about their whereabouts or progress since, and have worked hard to ensure no information about the commandos' presence is released, citing security reasons.

Lieutenant General Charles Brown, who leads the US air forces in the Middle East, said US officials had asked Moscow to avoid "broad areas" in northern Syria "to maintain a level of safety for our forces that are on the ground."

He added that Moscow had itself asked the US-led coalition to avoid some of the airfields the Russian military is using.

"They don't want us flying close to (these,)" Brown said. "Typically, we don't fly there anyway. So, that hasn't been an issue."

Pentagon press secretary Peter Cook said Defense Secretary Ashton Carter was aware of the unusual request.

He said the Pentagon only provided broad geographic descriptions of where the US troops are, not their precise location.

"There was an effort made to protect the safety of our people from the risk of Russian airstrikes. ... Those steps were taken, and those, so far, have been honored," Cook said.

The United States has since August 2014 led an international coalition against the IS group in Iraq and Syria.

Russia entered the Syria conflict in September, when it began bombing rebels opposed to President Bashar al-Assad. Russia says it is attacking the IS group and other "terrorists."

Though coalition and Russian planes generally operate in different parts of the country, military officials fret about the possibility of an unintended clash between the two sides.

The Pentagon has held a series of "deconfliction" talks with Russian counterparts to outline procedures in case of a mishap.
Posted by: gorb || 02/18/2016 17:38 || Comments || Link || E-Mail|| [160 views] Top|| File under:
Kurd, Arab troops take 2 villages in Hasakah
HASAKAH – Western-backed Syrian Democratic Forces (SDF) on Wednesday drove militants of the Islamic State (ISIS) from two villages in Syria's northeastern Hasakah province.

The Kurdish-Arab SDF alliance has expelled ISIS militant fighters from the villages of Mashtal an Mishwar near the al-Hawl town on the Syria-Iraq border.

"Subsequent to fierce clashes, our forces were able to liberate Mashtal and Mishwar from Daesh terrorists," a spokesman for the SDF told ARA News in Hasakah, using an acronym for ISIS.

At least 14 ISIS militants were killed and a dozen more wounded under heavy bombardment by the SDF troops.

"The terror group was forced to withdraw from both villages under heavy blows by our forces," the official said, adding that Wednesday's gains would help the SDF to continue its anti-ISIS progress in Hasakah.

In the meantime, the U.S.-led coalition conducted three airstrikes on ISIS fighting positions in southern al-Hawl, which reportedly facilitated the SDF progress on the ground.

The SDF, which includes Kurdish, Arab and Christian units, had earlier liberated more than 240 towns and villages from ISIS militants on the border with Iraq, including the key town of al-Hawl which has been for long used by the jihadis as a supply route between Syria and Iraq.

The alliance is currently preparing for an extended military operation against the radical group in the city of Shaddadi –the main bastion for ISIS militants in Hasakah province.

The SDF units have recently launched a new military campaign in northern Raqqa and Aleppo, and recaptured large territories from ISIS and al-Qaeda-linked groups.
Posted by: badanov || 02/18/2016 00:00 || Comments || Link || E-Mail|| [201 views] Top|| File under:
ISIS engineers destroy bridge near Kobane
KOBANE – Militant fighters of the Islamic State (ISIS) on Wednesday bombed a key bridge over the Euphrates River in northern Syria.

The Qereh Qozak Bridge, which links Kobane with the northern countryside of Aleppo, was used by the group to move between southern Kobane and Jarablus city on border with Turkey, before the Kurdish units retook large areas in the vicinity of the bridge in late 2015.

"Daesh terrorists detonated explosives and bombed the bridge completely," spokesman of the Kurdish forces of People's Protection Units (YPG) in Kobane, Hebun Osman, told ARA News, using an acronym for ISIS.

"The terrorists have bombed the bridge to prevent the Kurdish fighters from using it against them in the battles," the official said.

The Kurdish YPG fighters and allies of the Syrian Democratic Forces (SDF) have recently regained large territories from ISIS in the vicinity of Kobane in northern Syria after fierce clashes with ISIS.

In December 2015, Kurdish-Arab alliance of the SDF expelled ISIS militants from the Tishreen Dam on the Euphrates River, which has for long served as a supply line for the extremist group between its de facto capital of Raqqa and the northern countryside of Aleppo.
Posted by: badanov || 02/18/2016 00:00 || Comments || Link || E-Mail|| [250 views] Top|| File under:
Aid reaches residents of besieged Syrian towns - U.N.
[IN.REUTERS] Trucks carrying humanitarian aid entered five besieged areas of Syria scheduled for deliveries on Wednesday in a U.N.-backed deal to deliver help to thousands of trapped residents, the United Nations


...where theory meets practice and practice loses...


said.

The Syrian government approved access to seven besieged areas after crisis talks in Damascus on Tuesday, a week ahead of a planned resumption of peace negotiations between Syria's warring parties.

The U.N. estimates there are 486,700 people in around 15 besieged areas of Syria, and 4.6 million people in hard-to-reach areas. In some, starvation deaths and severe malnutrition have been reported.

One hundred truckloads of aid were given to about 100,000 people, the U.N. said, as convoys entered Madaya, Zabadani and Mouadamiya al-Sham near Damascus which have been under siege by government forces, and the villages of al-Foua and Kefraya in Idlib province, which are surrounded by rebel fighters.

There have been several aid deliveries to Madaya and Zabadani and to al-Foua and Kefraya this year, but each has to be carefully synchronized between the warring sides so that convoys enter simultaneously.

Posted by: Fred || 02/18/2016 00:00 || Comments || Link || E-Mail|| [138 views] Top|| File under: Govt of Syria
Who's in the News
50
[untagged]
4
Govt of Pakistan
3
Commies
2
Taliban
2
Govt of Syria
2
Hezbollah
1
Mourabitounes
1
al-Qaeda
1
Boko Haram
1
al-Qaeda in Arabia
1
Govt of Iran
1
Govt of Iraq
1
Islamic State
1
Hamas
Bookmark
E-Mail Me
The Classics
The O Club
Rantburg Store
The Bloids
The Never-ending Story
Thugburg
RSS Links
Gulf War I
The Way We Were
Bio
Merry-Go-Blog
Hair Through the Ages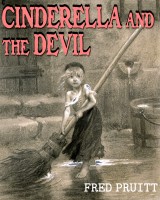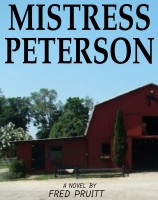 On Sale now!


A multi-volume chronology and reference guide set detailing three years of the Mexican Drug War between 2010 and 2012.

Rantburg.com and borderlandbeat.com correspondent and author Chris Covert presents his first non-fiction work detailing the drug and gang related violence in Mexico.

Chris gives us Mexican press dispatches of drug and gang war violence over three years, presented in a multi volume set intended to chronicle the death, violence and mayhem which has dominated Mexico for six years.
Click here for more information


Meet the Mods
In no particular order...


Steve White
Seafarious
Pappy
lotp
Scooter McGruder
john frum
tu3031
badanov
sherry
ryuge
GolfBravoUSMC
Bright Pebbles
trailing wife
Gloria
Fred
Besoeker
Glenmore
Frank G
3dc
Skidmark
Alaska Paul



Better than the average link...



Rantburg was assembled from recycled algorithms in the United States of America. No trees were destroyed in the production of this weblog. We did hurt some, though. Sorry.
34.203.225.78