Afghanistan
8 Taliban militants killed in Kabul by Afghan intelligence operatives
I do so love a good tier one spy yarn


At least 8 Taliban insurgents were killed during an operation conducted by the Afghan intelligence, National Directorate of Security (NDS) operatives in the vicinity of Kabul province.

According to local officials in Qarabagh district of Kabul, the militants were killed late on Saturday night during an operation that was launched around 11:00 pm and ended around 1:00 am local time.

District administrative chief Samiullah Sharifi confirmed the report and said another suspect was arrested by NDS operatives during the operation.

He said at least three commanders of the group were also among those killed during the operation.

The Taliban militants have not commented regarding the report so far.

This comes as the group has been attempting to scale large attacks in the capital during the past several months as part of its spring offensive to pressurize the government.

Taliban launched its spring offensive, Omari Operation, in mid-April despite the ongoing efforts by the government to end the conflict through peaceful negotiations.

The group has managed to carry out deadly attacks in the capital during the recent months including an attack on VIP protection unit, several guest houses, and the most recent near the Ministry of Defense compound.
Posted by: badanov || 09/19/2016 00:00 || Comments || Link || E-Mail|| [273 views] Top|| File under: Taliban
17 ISIS Turbans smoked in Afghan airstrike
At least 17 loyalists of the Islamic State of Iraq and Syria (ISIS) terrorist group were killed during an airstrike in eastern Nangarhar province of Afghanistan. (Afghan Air Force photo by 438th Air Expeditionary Wing)

The 201st Silab Corps of the Afghan National Army (ANA) forces in a statement said the airstrike was carried out on Saturday evening in Mohmand valley of Achin district.

No further details were given regarding the operation involving the airstrike by the Afghan Air Force.

The Afghan forces launched a major clearance opration against the loyalists of ISIS terrorist group in Nangarhar province around two months ago.

The operations are still being conducted in the districts where ISIS loyalists are conducting insurgency activities.

The US forces based in Afghanistan are also conducting counter-terrorism operations against the loyalists of the terror group in Nangarhar province.

The raids by the US forces in Afghanistan resumed after the Obama administration granted broader role to the US forces to target the the insurgents operating with the terrorist networks, including the ISIS terrorist group.
Posted by: badanov || 09/19/2016 00:00 || Comments || Link || E-Mail|| [155 views] Top|| File under: Islamic State
Africa Horn
Five killed, eight injured in KDF shelling in Gedo
EL WAK, Somalia- At least five civilians were killed, and up to 8 others wounded in ground and aerial bombardments on densely populated residential areas in Gedo region on Sunday, Garowe Online reports.

The Kenyan air and ground forces bombed Dhamase and Nus Duriq areas near El Wak town in Gedo region, targeting training camps belonging to the Al Qaeda-linked terror group Al shabaab.

Residents who did not want to be named, confirmed to GO that Kenya military forces have indiscriminately fired mortar rounds on Dhamase, which lies approximately 15 km away from El Wak town.

El Wak is situated around 600 km south of the capital Mogadishu and near Somalia's border with Kenya.

KDF jets have carried out an airstrike on Nus Diriq area near El Ade, where scores of Kenyan soldiers were killed by Al shabaab fighters in 15 January this year.

Both ground and airstrikes have claimed the lives of five innocent civilians, while 8 others have sustained wounds in the indiscriminate shelling by Kenyan military.

KDF - Kenyan defense forces who are currently serving under African Union Mission in Somalia (AMISOM) have been accused of conducting arbitrary strikes on civilians targets in Gedo and Jubba region in southern Somalia.

Kenyan troops crossed into Somalia in October, 2011 to defeat Al shabaab after series of attacks and kidnappings on its soil by the Somalia-based Islamists.
Posted by: Steve White || 09/19/2016 00:00 || Comments || Link || E-Mail|| [125 views] Top|| File under: al-Shabaab
2nd Senior Somali military commander whacked in Mogadishu
It's getting so a fella ain't safe in Mogadishu...

Suspected Al Shabaab assassins have shot and killed a senior Somali military officer in Somali capital, Mogadishu on Sunday night, a district official confirmed.

The officer – Abdullah Sabriye Abdulle was killed near Tarabunka junction in Hodon district, becoming the second Somali military force member assassinated in the capital in a day.

Confirming the incident, Hodon district commissioner Ahmed Salad, told Radio Shabelle that the killers escaped the scene, shortly before police arrived and launched manhunt.

No group or individual has claimed credit for the killing of the officer, but it comes hours after Al shabaab killed top general in a car bomb attack in Mogadishu on Sunday noon.
Posted by: Steve White || 09/19/2016 00:00 || Comments || Link || E-Mail|| [115 views] Top|| File under: al-Shabaab
Senior Somali military commander, four security guards killed by Al Shebaab splodeydope
A senior Somali military commander and four of his security guards were killed when a suicide bomber rammed a car loaded with explosives into a military vehicle, officials and witnesses said.

"There was a heavy blast caused by a car loaded with explosives alongside the industrial road, several members of the military were killed in the incident including a senior commander," said security official Abdiaziz Mohamed.

Witnesses said a vehicle with a senior military official on board was travelling on the road when another vehicle rammed it, causing a massive blast.

"The blast was very huge, I saw smoke and fire overshadowing the whole area," said witness Abdi Hassan, adding "we have been told that General Gobale was killed in the suicide attack."

The attack was claimed by the Al-Qaeda aligned Shabaab jihadist group in a statement released by its Andalus radio,
Posted by: Pappy || 09/19/2016 00:00 || Comments || Link || E-Mail|| [138 views] Top|| File under: al-Shabaab
Africa North
New Fighting Hits Libya's Oil Crescent
[AlManar] New fighting erupted early Sunday between forces loyal to Libya's UN-backed unity government and those of a rival administration for control of key eastern oil ports.

"The Petroleum Facilities Guard launched an offensive this morning and (our forces) are fighting them in Ras Lanuf," said Mohamad Ibset, spokesman for the rival force commanded by controversial Field Marshal Khalifa Haftar which seized the four oil ports last week.
Posted by: badanov || 09/19/2016 00:00 || Comments || Link || E-Mail|| [133 views] Top|| File under:
Arabia
Saudi Interior Ministry says unknown gunmen killed 2 policemen
[Ynet] Soddy Arabia


...a kingdom taking up the bulk of the Arabian peninsula. Its primary economic activity involves exporting oil and soaking Islamic rubes on the annual hajj pilgrimage. The country supports a large number of princes in whatcha might call princely splendor. When the oil runs out the rest of the world is going to kick sand in the Soddy national face...


's Interior Ministry says unknown

gunnies

killed two security officers in the eastern city of Dammam, an area heavily populated by Shiites.

The ministry's

front man

Maj. Gen. Mansour al-Turki said in a statement carried Sunday by the official Saudi Press Agency that a patrol in Dammam's al-Khudariya district came under fire late Saturday night.

Last month, Dammam police jugged
I ain't sayin' nuttin' widdout me mout'piece!
two men, one Saudi and the other Syrian, in possession of a firearm and an explosive vest who were allegedly recruited by the Islamic State
...formerly ISIS or ISIL, depending on your preference. Before that al-Qaeda in Iraq, as shaped by Abu Musab Zarqawi. They're very devout, committing every atrocity they can find in the Koran and inventing a few more. They fling Allah around with every other sentence, but to hear the pols talk they're not really Moslems....
group to carry out a

suicide kaboom

. Two other Syrians were also arrested.
Posted by: trailing wife || 09/19/2016 00:00 || Comments || Link || E-Mail|| [138 views] Top|| File under:
Arms for Houthis found in Yemen trucks with Oman plates
Allies of Yemen's president found weapons bound for Iran-aligned Houthi forces on trucks with Omani licence plates, although there was no evidence of any link to Omani authorities, who are neutral in Yemen's war, a Saudi-owned daily reported on Sunday.

Al-Hayat newspaper quoted Marib governor Sultan al-Arada as saying the vehicles carrying "explosives and weapons" had been en route from the Yemeni province of Hadramout to the Houthi-held Yemeni capital of Sanaa.

Arada is an ally of Yemeni President Abdrabbu Mansour Hadi, whose supporters, backed by the Saudi-led Arab coalition have been waging an offensive trying to roll back gains made by the Houthis since 2014.

The fighting, which intensified after UN-sponsored peace talks in Kuwait ended last month without an agreement, has seen little ground changing hands.

Omani officials were not immediately available for a comment. Arada was also out of the country and could not immediately be reached for a comment.

"Arada did not confirm an external link to that shipment, indicating that the trucks were carrying Omani license plates but it was not possible to confirm any Omani authorities' connection to that," al-Hayat said.

Oman sees itself as a mediator trying to prevent traditional rivalry between Saudi Arabia and Iran from escalating into a confrontation.

Saudi Arabia, convinced that Iran supplies the Houthis with weapons, patrols Yemeni waters to try to stop any weapons from reaching the group.

Oman is a member of the Gulf Cooperation Council (GCC), which also groups Saudi Arabia, the United Arab Emirates, Qatar, Bahrain and Kuwait.
Posted by: badanov || 09/19/2016 00:00 || Comments || Link || E-Mail|| [137 views] Top|| File under: Houthis
Home Front: WoT
Police names AFG 'Naturalized Citizen' Ahmad Khan Rahami as NY bomb suspect, UPDATE: Arrested!
[Guardian] According to the FBI wanted poster, Ahmad Khan Rahmani was born in Afghanistan. He is about 5ft 6 tall and weighs approximately 200 pounds. He is wanted specifically in connection with Saturday's explosion, which injured 29 people.



FBI - 'Ahmad Khan Rahmani may be armed and dangerous.'





Link to FBI website and list of 'most wanted.'




Update at 11:40 a.m. ET, courtesy of newc's charger's (sorry!) local television link, WABC:

BOMBING SUSPECT AHMAD KHAN RAHAMI CAPTURED IN LINDEN, NEW JERSEY

CHELSEA, Manhattan (WABC) --The man believed to be behind weekend bombings in Chelsea, Seaside Park and Elizabeth has been taken into custody following a incident with police in Linden, New Jersey.

Details are just coming in, but law enforcement sources say Ahmad Khan Rahami was captured following gunfire. He is reportedly alive but wounded, and two police officers were also injured.

He may be related to five people who were taken into custody for questioning by the FBI in connection with Saturday night's bombing in Chelsea.
Witnesses say he was found sleeping in the entryway of a bar on Elizabeth Avenue

Rahami was also shot in the right shoulder and taken from the scene in an ambulance

DailyMail.com exclusively revealed on Monday that Rahami had sued his local police for discrimination

The 2011 lawsuit claimed that police tried to shut down their chicken business early every night and that local residents racially abused them because of their Middle Eastern heritage
Posted by: Besoeker || 09/19/2016 07:50 || Comments || Link || E-Mail|| [1233 views] Top|| File under:
New York bombing: Investigators search for suspects, motive
[CNN] New York - A day after a bombing injured 29 people in a New York City neighborhood, surveillance videos show the same man near the site of the explosion and another location where a pressure-cooker device was found four blocks away, multiple local and federal law enforcement sources told CNN.

Saturday's explosion shook New York City's Chelsea

[known gay]

neighborhood, packed with restaurants, subway stations, shops, businesses and art galleries, and sent panicked people scrambling for cover. Police continued to scour the area on Sunday for clues about who was responsible for the explosion and a motive.

A few blocks away from the blast site and shortly after the explosion occurred, investigators found one possible lead: a pressure cooker, with dark-colored wiring sticking out, connected by silver duct tape to what appears to be a cellphone, officials said.

Surveillance videos from Saturday shows the same man near both sites, multiple sources told CNN.
Posted by: Besoeker || 09/19/2016 03:06 || Comments || Link || E-Mail|| [302 views] Top|| File under:
St. Cloud ISIS Terrorist Identified: DAHIR ADAN – Knifed 9 People – Liked the Koran
[Gateway] ISIS CLAIMS ST. CLOUD MALL STABBER WAS ISLAMIC STATE SUPPORTER!

Nine people were injured Saturday at Crossroads Mall in St. Cloud, Minnesota when a Muslim attacker went on a stabbing rampage.

The Muslim was shouting, "Allahu Akbar!" He was shot dead by an off-duty officer.

The Muslim was wearing a private security uniform and armed with at least one knife stabbed eight people at the Crossroads Center mall before he was shot dead

ISIS News Service Al-Amaq took credit for the stabbings today.


Posted by: Besoeker || 09/19/2016 02:48 || Comments || Link || E-Mail|| [214 views] Top|| File under:
5 People Taken Into Custody in Connection with Chelsea Explosion, Bomb found in Elizabeth, NJ, UPDATE: RAHAMI CAPTURED
All three articles should be updated as new information comes in.

[ABC7NY] Sources say 5 people were taken into custody in connection with Saturday's bombing in Chelsea.

At 8:45 p.m. Sunday the FBI and NYPD conducted a traffic stop of a vehicle of interest in the investigation into the bombing.

The men were in a car stopped on the Belt Parkway. They were headed from Staten Island to Brooklyn on the Verrazano-Narrows Bridge

More NJ 'Possible live bomb' found at Elizabeth train station, mayor says

[nj.com] ELIZABETH — Authorities are investigating a suspicious package at the Elizabeth train station, officials said.

According to Mayor Christian Bollwage two men found the package in a waste basket on North Broad Street and Julian Place around 9:30 p.m. The men took the package "because they thought it was of some value," walked for a bit, then saw wires and a pipe, dropped the package and notified Elizabeth Police.

The Union County Bomb Squad was called in and used a drone to examine the package, the mayor said.

"The drone indicated it could be suspicious and it could be a live bomb," Bollwage said.

The package has not yet been removed, Bollwage said. He said State Police would check it for evidence, compare it and then figure out how to remove it.

Reached after Midnight on Monday morning, a spokesman for the FBI in Newark, Special Agent Michael Whitaker, said only that his agency had responded to the scene, and declined to provide any details of the investigation.

"FBI in Newark is aware of the situation in Elizabeth, N.J., and we are responding with our local partners," Whitaker said.

Police have cordoned off the station and several streets surrounding it.

A spokeswoman for NJ Transit, Nancy Snyder, said service between Newark Penn Station and Elizabeth on the North Jersey Coast Line and Northeast Corridor had been suspended due to the report of the suspicious package. Snyder could not immediately say how many trains or passengers had been effected. She said NJ Transit Police were not involved in the investigation and the agency had no information about the package.

Amtrak service was also suspended near Elizabeth, agency spokesman Craig Schulz said in a statement.

"We apologize to our customers for the inconvenience and will resume service as soon as it is safe to do so," the spokesman said.

Train service along the Northeast Corridor Line is also suspended in the area.



And from America's newspaper of record:

Five arrested in hunt for Manhattan bombers: Suspected terrorists seized as FBI hunts for men seen on video planting IEDs from a duffel bag filled pressure cookers bombs

[DailyMail] o Five people were apprehended on the Belt Parkway in Brooklyn near to New York's Verrazano Bridge. They were heavily armed according to the FBI who also said they discovered bomb making equipment.

o Police and FBI said that three pipe bombs and two smaller explosive devices were found in Elizabeth, NJ. All Amtrak and NJTransit trains were being held in Penn Station in Manhattan after the discovery at station.

o The pipe bombs in New Jersey used flip phone timers and as did pressure-cooker device found in Chelsea. It's believed home-made bomb that exploded also used old-school flip phone as a detonator.

o Device found in Elizabeth is similar in appearance to device found in Seaside Park, NJ.

o Believed that the metal dumpster the bomb was placed in prevented loss of life in Manhattan.

o CNN have obtained video that shows the same man at 23rd and 27th streets - where the bombs were left. Another two men are seen on video removing the pressure cooker from a duffel bag on 27th.



Update at 8:02 a.m. ET from Besoeker (moved from an independent post because it had no comments yet):

Pipe Bombs Found Near Train Station in Elizabeth, N.J.,

[NYT] ELIZABETH, N.J. -- The bomb drama rattling the New York region arrived here Sunday night when two men walked out of Hector's Place Restaurant near the city's train station and found a backpack containing five explosives resting atop a municipal garbage can, Mayor J. Christian Bollwage said.

After finding that the backpack contained "wires and a pipe," the mayor said, the men dropped the item in the street and contacted the Elizabeth Police Department around 8:45 p.m. The police, in turn, called the Union County bomb squad, and the investigation was quickly turned over to the F.B.I. and the New Jersey State Police, Mr. Bollwage said.

The F.B.I. then sent in a pair of robots and determined that the backpack held five bombs, some of which were pipe bombs, the mayor said.

Around 12:30 a.m., the robots tried to clip a wire to disarm one bomb and accidentally detonated it, the mayor said.

"As a robot was trying to disarm one of the devices, it exploded," he said. No injuries were reported.


Update from the NYT at 11:20 a.m. ET:

On Monday morning, the authorities announced that they were looking for a 28-year-old man, described as a naturalized citizen of Afghan descent, Ahmad Khan Rahami, in connection with the bombings here, in Seaside Park, N.J., on Saturday morning and in Manhattan on Saturday night. Mr. Rahami's last known address was in Elizabeth.

Law enforcement officers were searching several location in Elizabeth later on Monday morning.

The men who initially found the backpack were not suspects, the mayor said.

The mayor said that the area had been searched and that no other such packages had been found.

On Monday morning, New Jersey Transit announced that service on the Northeast Corridor and North Jersey Coast lines would resume at 5:30 a.m., but it warned that "customers are advised to plan for delays."

Amtrak said that Acela and Northeast Regional trains would run on a modified schedule on Monday, and it cautioned that "passengers should be prepared for the possibility of additional cancellations and delays throughout the day."



Update at 11:30 a.m. ET from newc's charger's (sorry!) WABC link:

BOMBING SUSPECT AHMAD KHAN RAHAMI CAPTURED IN LINDEN, NEW JERSEY

CHELSEA, Manhattan (WABC) --The man believed to be behind weekend bombings in Chelsea, Seaside Park and Elizabeth has been taken into custody following a incident with police in Linden, New Jersey.

Details are just coming in, but law enforcement sources say Ahmad Khan Rahami was captured following gunfire. He is reportedly alive but wounded, and two police officers were also injured.

The FBI had earlier released a wanted poster for the 28-year-old Rahami, who was said to be operating a 2003 Blue Honda Civic bearing NJ registration D63EYB. He may be related to five people who were taken into custody for questioning by the FBI in connection with Saturday night's bombing in Chelsea.
Posted by: charger || 09/19/2016 00:10 || Comments || Link || E-Mail|| [544 views] Top|| File under:
Somali Father: Son is Minnesota Mall Attacker
The father of the man who stabbed nine people at a central Minnesota mall has identified him as a 22-year-old college student. Ahmed Adan told the Star Tribune of Minneapolis that police told him Saturday night that his son, Dahir A. Adan, died at Crossroads Center mall in St. Cloud.

He says police didn't mention the attack on the mall, but they seized photos and other materials from the family's apartment.

Authorities haven't publicly identified the attacker. They say the attacker stabbed nine people Saturday night before an off-duty police officer shot and killed him. None of the victims suffered life-threatening injuries.

Ahmed Adan, who is Somali, says his son came to the U.S. 15 years ago and was was a student at St. Cloud Technical and Community College. He told the Star Tribune he had "no suspicion" that his son might have been involved in terrorist activity.

The Islamic State group has claimed responsibility for the attack.
A spokesman for St. Cloud State University confirmed that Adan was a student there, but has not been enrolled since the spring semester. Spokesman Adam Hammer said Adan's intended major was information systems, which is a computer-related field.
Posted by: Steve White || 09/19/2016 00:00 || Comments || Link || E-Mail|| [301 views] Top|| File under: Islamic State
deBlasio refuses to call it terrorism; Cuomo sez it's not international
Twenty-nine people were injured after a bomb exploded at 23rd street in Chelsea after 8.30pm eastern. All 29 were treated and released from hospitals by Sunday.

"We did find some components indicative of an IED," NYPD commissioner James O'Neill said. But no individual or group has claimed responsibility, he said.

Police found a second device, a pressure cooker wired to a mobile phone and placed in a plastic bag, a few block away on 27th street. Chief of detectives Robert Boyle said the examination of that device has not concluded.

Mayor Bill de Blasio called the bombing an "intentional" act but declined to call it terrorism before police had any tangible notion of motive. O'Neill echoed those comments, saying if the act was terrorism police will "come out and say it".

But Governor Andrew Cuomo described the bombing as terrorism regardless of its ultimate motive or perpetrator. "There is no link at this time at this preliminary stage to international terrorism," he said, adding that police will consider any motive, terroristic, political or personal. "Whoever placed these bombs, we will find and they will be brought to justice."
Posted by: Steve White || 09/19/2016 00:00 || Comments || Link || E-Mail|| [323 views] Top|| File under:
India-Pakistan
Kashmir Korpse Kount
Militants in Kashmir have killed 17 Indian soldiers in an early morning raid on an army camp near the disputed border with Pakistan.

The assault at around 5.30am on Sunday is among the deadliest single attack on military forces in the history of the troubled region. Four "fidayeen" – highly-trained militants who storm security installations on what are essentially suicide missions – were killed, according to the Indian army.

In a statement, the Indian army attributed the high casualties on Sunday morning to a fire that broke out during the attack and consumed temporary shelters and tents in the brigade headquarters. More than a dozen soldiers are understood to be injured, some of them critically.

The militants are thought to have recently crossed over the nearby "line of control" with Pakistan.

An emergency meeting of senior ministers and security officials is being held in Delhi and alerts have been issued for airports across the country.

The Indian prime minister, Narendra Modi, said he condemned the "cowardly" attack. "I assure the nation that those behind this despicable attack will not go unpunished," he said on Twitter. "We salute all those martyred in Uri. Their service to the nation will always be remembered. My thoughts are with the bereaved families."

The Indian defence minister, Manohar Parrikar, and army chief Dalbir Singh are making their way to Srinigar, the region's summer capital.
Posted by: Steve White || 09/19/2016 00:00 || Comments || Link || E-Mail|| [139 views] Top|| File under:
Iraq
Several Kurd effectives die in ISIS attack near Mosul
DUHOK – Militant fighters of the Islamic State (ISIS) launched an offensive on the headquarters of the Peshmerga forces in northern Iraq, killing and wounding a number of Kurdish soldiers, military sources reported on Sunday.

ISIS militants launched three simultaneous car bomb attacks on a security centre for the Kurdish Peshmerga in the Khazir District east of Mosul.

"After detonating three car bombs at Peshmerga security checkpoints in the Khazir District, ISIS militants fire a number of mortar shells on a main building for the Peshmerga leadership in the district," Kurdish journalist Nechirvan Ahmed told ARA News in Khazir.

At least four Peshmergas were killed and seven more were injured in the offensive.

"Daesh terrorists are trying to avoid clashes with the Peshmerga forces. They've lost many battles with the Peshmerga, that's why they now depend on such attacks with car bombs and mortar shells," Peshmerga officer Jamshid Hamo told ARA News, using another acronym for ISIS.

After the attack, the Kurdish forces were heavily deployed in the surroundings of Khazir to prevent any infiltration attempt by ISIS militants.

Peshmerga's Critical Role in Mosul Operation

Iraqi Kurdistan's Peshmerga forces will play a critical role amongst others in the anti-ISIS Mosul operation, the US Central Command said on Wednesday.

"We have a very aggressive and I think a very interactive planning process going on, that includes the Peshmerga, thew ISF and other entities in Iraq in making sure that we have the right mix of forces to do this," General Joseph L. Votel of the US Central Command told reporters.

"In my recent discussions with President Barzani [of Iraqi Kurdistan] as recently as week or so ago, he continued to commit his pledge to continue to work with the Iraqi security forces in helping with us," he said.

Last week, a top Kurdish delegation met with the Iraqi Prime Minister Haider Abadi in Baghdad and reached agreements on oil exports and discussed the impending battle for Mosul.

"So we expect everyone to play a critical role in the Mosul operation and so far I think we're seeing that," Votel said. "And we're seeing good interchange right now between the military and political elements to continue to address all the very complex issues that have to be addressed in a large urban area like Mosul."
Posted by: badanov || 09/19/2016 00:00 || Comments || Link || E-Mail|| [135 views] Top|| File under: Islamic State
Iraqi Kops destroy ISIS combat vehicle in Salahuddin
(IraqiNews.com) Salahuddin – The Federal Police forces managed on Saturday to destruct a vehicle and kill a number of ISIS fighters in Makhoul Mountains in northern Salahuddin.

Federal Police Captain, Raed Shaker Jawdat, said in a statement, "The Federal Police's 13th brigade targeted vehicles mounted with heavy weapons belonging to ISIS in Makhoul Mountains, destroying a vehicle and killing its occupants."

It is worth to be mentioned that Makhoul Mountains has a strategic importance because of its location that overlooks several areas, in addition to being one of ISIS strongholds before its liberation few months ago.
Posted by: badanov || 09/19/2016 00:00 || Comments || Link || E-Mail|| [134 views] Top|| File under: Islamic State
Iraqi kops bust ISIS recruiter in Kirkuk
(IraqiNews.com) Kirkuk – A well placed source in Kirkuk informed Iraqi News that the security forces in Kirkuk on Saturday announced about the arrest of a Muslim clergyman in the city on charges of having connections with ISIS.

Kirkuk police chief, Sarhad Qadir, in a statement, said that the man had snuck into Kirkuk from Hawija by disguising himself as an IDP and settling in Lailan camp in the city.

The man, who had been an Imam of a mosque in Kharaba Aziz village in Riyaz district of Hawija, admitted his links with IS and confirmed that he has been recruiting Arab IDPs for ISIS.

Thousands of IDPs are currently settled in Kirkuk, and only in last week, over 800 people arrived in Hawija. However, every IDP arriving on the Peshmerga front-line for the first goes through a security procedure.

It may be mentioned here that Hawija is one of the strategic locations for ISIS, and the group has been keeping its grip on it since mid-2014. The city is located in the west of Kirkuk.
Posted by: badanov || 09/19/2016 00:00 || Comments || Link || E-Mail|| [121 views] Top|| File under: Islamic State
Kurds blunt ISIS attack near Mosul
(IraqiNews.com) Erbil – A local source in Erbil informed Iraqi News that Peshmerga forces successfully thwarted two separate ISIS offensives on Sunday early hours at Bashiqa and Gwer fronts.

"Military sources informed that ISIS carried out the first attack attack earlier today at 04:00 am local time against the Peshmerga forces at Gwer, southeast of Mosul.

Meanwhile, the ISIS carried out another offensive on Peshmerga bases at Bashiqa front in northeastern Mosul on Sunday at 06:00 am local time.

"After nearly two hours of clashing, the Peshmerga forces successfully repelled both ISIS offensives, inflicting them with serious damage, but their casualty figures however remain unconfirmed," the source added seeking anonymity.

The Peshmerga, earlier in mid-August, made significant gains against ISIS in these areas, liberating 11 villages and killing over 130 members of the outfit.

Kurdish officials said then that approximately 150 square kilometers were cleared from ISIS, and that extremist group no more had the capability to pose a threat to Erbil.
Posted by: badanov || 09/19/2016 00:00 || Comments || Link || E-Mail|| [141 views] Top|| File under: Islamic State
Baghdad Bomb and Bullet Bulletin: 1 dead


Iraqis seize four trucks with explosives in southern Baghdad province

(IraqiNews.com) Baghdad – A source in Iraqi Ministry of Interior revealed that security forces have seized four trucks carrying explosives in southern Baghdad, and pointed out that these trucks were coming from Syria and entered the capital in coordination with some authorities in Anbar Operations Command, for 13 thousand US dollars per truck.

Sharing more details with Iraqi News, the source informed, "The emergency patrols received information indicating that four smuggled truck, carrying unknown materials, have entered the capital, Baghdad, coming from Syria," noting that, "The emergency patrols located the trucks after entering the borders of Baghdad."

"The patrols asked the trucks drivers for the customs and legal papers, but they didn't have it. After interrogation, the drivers confessed that they exchanged the cargo with another trucks coming from Syria at the Km 18 area in Ramadi," the source revealed.

"The drivers also confessed that they were trying to unload the cargo in Jamila area in eastern Baghdad. After examining the cargo, it was indicated that the trucks were carrying explosive materials," the source further added.

The source also informed that the trucks were passing through the checkpoints in coordination with some authorities in Anbar Operations Command for 13 thousand US dollars per truck.

Would-be suicide bomber now pining for the fjords

(IraqiNews.com) Baghdad – Today, security forces killed a suicide bomber who was wearing an explosive belt while he was trying to target a military gathering southwest of Baghdad.

According to information shared with Iraqi News, "This morning, security forces managed to kill a suicide bomber who was wearing an explosive belt in al-Suwaib area southwest of Baghdad," noting that, "The suicide bomber was intending to attack a military gathering in the area."

"The security forces monitored the suicide bomber after receiving intelligence information about a suicide bomber who is targeting the security forces," the source added.

Car bomb disarmed near Baghdad airport

(IraqiNews.com) Baghdad – A source in the Iraqi Ministry of Interior informed, today, that the security forces have foiled an attempt to detonate a car bomb near the headquarters of the Iraqi Airways company in central Baghdad.

Sharing further details with Iraqi News, the source revealed, "Forces from the Bomb Squad Unit managed, before noon today, to dismantle a booby-trapped vehicles that was parked near the headquarters of the Iraqi Airways in Sadoun Street, in central Baghdad, without causing any human or material losses."

"Security forces cut off the street for more than an hour before dismantling the car bomb," the source added.
Posted by: badanov || 09/19/2016 00:00 || Comments || Link || E-Mail|| [133 views] Top|| File under:
Israel-Palestine-Jordan
Americans 'unwelcome' in Gaza, warns militant chief after US terror label
[Jerusalem Post] Abu Jammal a leader of a terrorist faction in the Gaza Strip, warned American citizens against coming to the coastal enclave on Saturday, days after the US designated former Hamas Interior Minister Fathi Hammad as an international terrorist.

"We warn American citizens against entering Gaza because they are unwelcome after the decision [against Hammad] was made," said Abu Jamal, leader of the al-Nasser Saladin Brigade, in a video published on social media.



There goes the family vacation.
Posted by: Besoeker || 09/19/2016 07:30 || Comments || Link || E-Mail|| [237 views] Top|| File under:
Palestinian leader says he is proud to be branded a 'global terrorist' by U.S.
[WAPO] GAZA CITY -- Fathi Hammad said that he is pleased to be named a "global terrorist" by the United States. On Friday, the State Department branded the senior Hamas leader a "specially designated global terrorist." That is a rarefied list of international enemies belonging to organizations such as al-Qaeda, Boko Haram, Hezbollah, the Taliban, the Jewish Kahane group, Algerian Salafists, the Islamic State and Hamas, among others. On Saturday, Hammad told The Washington Post: "The decision only makes me more confident about my path. The threat of killing or arrest? It doesn't freak me out, not at all. I am looking forward to it." Hammad said, "I feel proud that I managed to anger America."
Posted by: Besoeker || 09/19/2016 07:22 || Comments || Link || E-Mail|| [317 views] Top|| File under:
Palestinian youth found with Molotov Cocktails and knife; more police in Jerusalem's Old City for High Holidays
[Ynet] Amid IDF fears of a reinvigorated wave of terror, Israel Border Police find a Paleostinian youth carrying a knife and Molotov Cocktails in the Jordan Valley; Israel presents video footage to Jordan showing one of its citizens brandishing 2 knives, debunking claims that IDF shooting was an 'act of barbarism.'

A young Paleostinian boy was found in possession of two Molotov Cocktails and a knife on Sunday afternoon during a search conducted by Israel Border Policemen. The boy aroused the security personnel's suspicion after they spotted him watching them at a base located in the Jordan Valley. The police believe that the boy intended to carry out an attack against Israel Border Policemen situated in the area.

The suspect, a resident of Aqabat Jaber--a Paleostinian refugee camp in the Jericho Governorate--was taken in for questioning.

The discovery comes just hours after a Paleostinian terrorist stabbed a reservist officer at a guard post in the settlement of Efrat early Sunday morning, following a weekend surge in Paleostinian attacks that shattered weeks of relative calm.

Following an incident which took place over the weekend, Israel presented further video evidence to Jordanian officials showing terrorist Sayid Amro brandishing two knives and threatening civilians passing by at the Damascus Gate on Friday. The new footage was presented to the Jordanians following their accusation that "the killing was an act of barbarism."

The Jordanian Foreign Ministry confirmed that the body of Sayid Amro was transferred to Jordan and will be turned over to the terrorist's family for burial. According to Jordanian Foreign Ministry

front man

Sabah al-Rifai, "We are continuing to follow every detail of the occupation army shooting incident."

In light of the latest upsurge in terror attacks, Prime Minister Benjamin Netanyahu held a security briefing for the Jewish High Holidays on Sunday during which he decided to increase the police presence in Jerusalem's Old City and on the Temple Mount. He said that the aim was to act decisively against any attempt to disturb order.

He also requested that the Speaker of the Knesset, Yuli Edelstein, continue to act to prevent MKs and Ministers from visiting the Temple Mount.

During the meeting, the Prime Minister also directed personnel to continue to act against Paleostinian incitement on social media, including Facebook and other platforms. Furthermore, Netanyahu requested a response team be set up to counter disinformation regarding Israeli policy on the Temple Mount.

Stabbing attack thwarted outside Itamar

[Ynet] An arab woman aroused the suspicions of security forces, who asked to check her bag. As they were checking her bag, she pulled out a knife and tried to stab them. No one was injured.

Palestinian woman joined attack 'to atone for relationship'

[IsraelTimes] Raghad Khadour leaves will saying she participated in Kiryat Arba car-ramming Friday to make amends for premarital relations with fiance, who was driving car.


Now she is in an Israeli hospital, her fiance is dead, and her shame is published in the newspapers. A conclusion or several seems called for.
Posted by: trailing wife || 09/19/2016 00:00 || Comments || Link || E-Mail|| [180 views] Top|| File under:
Southeast Asia
Abu Sayyaf releases three more hostages
[Gulf Today] The Abu Sayyaf has released three more hostages less than 24 hours after they freed a Norwegian businessman reportedly following payment of a $600,000 ransom.

MNLF spokesman Samsula Adju said the latest to be freed where three Indonesian crewmen of an Indonesian tugboat abducted on the Sulu Sea on July 19. He said, "Yes, they were released to the MNLF by the Abu Sayyaf."

Authorities said Sekkingstad and the three Indonesians spent the night with MNLF chief Nur Misuari before they were turned over on Sunday morning to Secretary Jesus Dureza, the presidential adviser on the peace process. Dureza said, "His first words to me when I spoke to him on the phone was, 'Thank you to President Duterte'."

"Basically, I've been treated like a slave, carrying their stuff around, time to time abused," a frail-looking Sekkingstad said when he was received by a government envoy in the town of Indanan on the island of Jolo.

Also released were three Indonesians held by the group, who were also turned over to envoy Jesus Dureza.

Reports say that Dureza will bring the four hostages from Sulu to Davao City for a meeting with President Duterte. But the issue of whether a ransom was paid for the release of the four hostages was not confirmed due to the official government policy not to give in to ransom demands of the Abu Sayyaf.

In what was called a "slip of the tongue," Duterte himself told reporters that associates of Sekkingstad had raised at least $1 million for his release when informed of another beheading. It turned out, however, that the Abu Sayyaf had beheaded a 19-year-old son of a Sulu court employee they earlier abducted in Sulu for his family's failure to pay their ransom demand.
Posted by: ryuge || 09/19/2016 00:00 || Comments || Link || E-Mail|| [174 views] Top|| File under: Abu Sayyaf
Islamist insurgent killed in Yala shootout
[Bangkok Post] An RKK militant was killed in a shootout with security officials in Yala province early Saturday. Acting on intelligence that an RKK leader hid in a house, a joint team of police, soldiers and rangers surrounded a house in Raman district. The militant fired at security forces, prompting them to shoot back.

After the 10-minute exchange of gunfire ended, authorities found one man dead with several shots in the face and a pistol by his side. The man was identified as Sorbri Buenae, a core leader who operated in tambons Kor Tor Tuera, A-song and Noen Ngam.

The security official said Sorbri was a bomb maker who planted the explosives at eight banks in the provinces in 2006. Further checks found he was wanted on arrest warrants issued in 2006, 2007 and 2014 on charges of terrorism, illegal association and collaborating to murder in Muang district.

The Runda Kumpulan Kecil, meaning "small patrol units", is an Islamist insurgent group operating in Thailand's far South.
Posted by: ryuge || 09/19/2016 00:00 || Comments || Link || E-Mail|| [171 views] Top|| File under: Thai Insurgency
Syria-Lebanon-Iran
US warbirds light up ISIS command center in Aleppo
ALEPPO – Warplanes of the US-led coalition on Sunday bombed ISIS positions in Syria's northern Aleppo Governorate. A major command centre for the Islamic State (ISIS) radical group was destroyed in an airstrike by the coalition's airforces, military sources reported.

"The targeted building in Barih district of Aleppo was a key command centre for ISIS, where high ranking militant leaders used to meet to discuss military plans in the northern countryside of Aleppo," Syrian opposition forces' spokesman Salih al-Zein told ARA News.

At least 24 ISIS militants were reportedly killed in the attack, including jihadi leaders.

"The building was hit with at least two rockets fired by a US-led coalition's warplane, causing heavy losses in ISIS ranks," al-Zein said.

Also on Sunday, the coalition bombed an ISIS weaponry storage centre in Aleppo, local sources reported.
Posted by: badanov || 09/19/2016 00:00 || Comments || Link || E-Mail|| [155 views] Top|| File under: Islamic State
Terror Networks
The Beatings Will Continue: Iraqi and Syrian Edtions


ISIS detains man in Mosul
Can't even talk about These Dreams in ISISland
(IraqiNews.com) Mosul – A well placed source in Mosul informed Iraqi News on Sunday that ISIS captured a 70-year-old man for prophesying the demise of the extremist group in the city.

"The old man was previously an imam in a Mosul mosque, who in his dream prophesied about the end of ISIS in the city. His dream spread in the city like wild fire and this concerned the militant outfit," the source said seeking anonymity.

"After ISIS leaders heard about the news, the militants raided the man's house in Tahrir district in Mosul and captured him," further informed the source.

It may be mentioned here that according to the latest statements by the top US and Iraqi military officials, the battle to liberate Mosul will be launched at the earliest.

"Experts and optimists believe that recapturing Mosul, the main ISIS bastion in Iraq, is expected to be the beginning of the end of the outfit," the source added.

ISIS executes 4 in Matbija

(IraqiNews.com) Baghdad – ISIS executed four of its own members after accusing them of providing information to the Iraqi Air Force for a recent airstrike that claimed the lives of a number of its senior commanders.

Uday al-Khadran, a commander of Hashd al-Shaabi, said, "ISIS executed four of its members by firing squad in Matbija vicinity on the border between the provinces of Salahuddin and Diyala."

Al-Khadran added, "The ISIS members were executed for being involved in the September 12 airstrike."

The Iraqi airstrike targeted ISIS position in Matbija and claimed the lives of six senior commanders of ISIS, apart from killing scores of their aides and bodyguards.

ISIS involves itself in human organs trade


A typical blood libel for this area of the globe, somehow believable


(IraqiNews.com) Nineveh – A local source in Nineveh province informed Iraqi News that the ISIS stole around 23 human organs of its members and the injured in the hospitals of the province for the purpose of trafficking, after losing many of its funding sources, especially oil fields.

Sharing details the source said, "Special medical unit of the organization proceeded to steal human organs for about 23 ISIS militants of those who slept in the hospitals of Nineveh," noting that "what has been stolen from those members included the kidneys, intestines and more; they were transferred under tight control to affiliated hospital on the outskirts of the city. "

The source, who asked anonymity, added: "This came after the loss of the majority of sources of financial funding, particularly with regard to crude oil, which it provides about 80% of the imports of the terrorist organization. "

ISIS executes 5 in Deir ez-Zor

[ARA News] DEIR EZZOR – Extremists of the Islamic State (ISIS) executed five young men in Syria's eastern Deir ez-Zor Governorate on Sunday, after accusing them of 'spying for enemies', activists and eyewitnesses reported.

The ISIS-linked Hisba Police raided the town of al-Tarif west of Deir ez-Zor and arrested five men on suspicion of spying for rival groups.

The Sharia Court ordered the execution of the five civilians on charges of treason against the ISIS self-declared Caliphate.

"They were accused of spying on behalf of the Kurdish-led Syrian Democratic Forces," media activist Issam al-Hamid told ARA News in Deir ez-Zor.

ISIS militants beheaded the men a public square in al-Tarif town.

"The militants forced dozens of people to witness the brutal execution on Sunday evening," an eyewitness told ARA News, speaking on condition of anonymity.
Posted by: badanov || 09/19/2016 00:00 || Comments || Link || E-Mail|| [128 views] Top|| File under: Islamic State
Who's in the News
42
[untagged]
8
Islamic State
3
al-Shabaab
2
Taliban
1
Govt of Pakistain Proxies
1
Commies
1
Abu Sayyaf
1
Thai Insurgency
1
Houthis
1
Govt of Pakistan
1
Govt of Iraq
Bookmark
E-Mail Me
The Classics
The O Club
Rantburg Store
The Bloids
The Never-ending Story
Thugburg
RSS Links
Gulf War I
The Way We Were
Bio
Merry-Go-Blog
Hair Through the Ages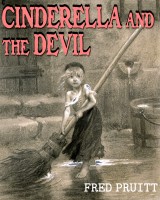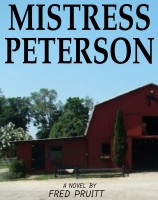 On Sale now!


A multi-volume chronology and reference guide set detailing three years of the Mexican Drug War between 2010 and 2012.

Rantburg.com and borderlandbeat.com correspondent and author Chris Covert presents his first non-fiction work detailing the drug and gang related violence in Mexico.

Chris gives us Mexican press dispatches of drug and gang war violence over three years, presented in a multi volume set intended to chronicle the death, violence and mayhem which has dominated Mexico for six years.
Click here for more information


Meet the Mods
In no particular order...


Steve White
Seafarious
Pappy
lotp
Scooter McGruder
john frum
tu3031
badanov
sherry
ryuge
GolfBravoUSMC
Bright Pebbles
trailing wife
Gloria
Fred
Besoeker
Glenmore
Frank G
3dc
Skidmark
Alaska Paul



Better than the average link...



Rantburg was assembled from recycled algorithms in the United States of America. No trees were destroyed in the production of this weblog. We did hurt some, though. Sorry.
18.205.246.238