Afghanistan
Two US Soldiers Killed in Afghanistan's Kunduz
[Al Manar] Two American soldiers were killed and two others wounded Thursday during operations in the Taliban hotbed of Kunduz in northern Afghanistan, officials said, in the latest US casualties as the conflict escalates.

No group has so far claimed responsibility for the killings, which highlight growing insecurity after the Taliban sought to overrun Kunduz city for the second time last month.

The soldiers came under fire as they were assisting Afghan troops to clear a Taliban position and disrupt the group's operations in Kunduz, US forces said in a brief statement.

"On behalf of all of US Forces ‐ Afghanistan, today's loss is heartbreaking and we offer our deepest condolences to the families and friends of our service members who lost their lives today," said John Nicholson, the top US and NATO commander in Afghanistan.

The killings come just days before the US presidential election.
Posted by: Besoeker || 11/03/2016 06:35 || Comments || Link || E-Mail|| [324 views] Top|| File under:
Top Haqqani network commander killed in Paktika province
[Khaama (Afghanistan)] A top commander of the Haqqani terrorist network was killed during an operation of the Afghan police forces in eastern Paktika


...which coincidentally borders South Wazoo...


province.


Photo at the site is blurred by Photoshop, but the bloodstain sez he was gut shot.




Ulululululululululululululululu!!

The Ministry of Interior (MoI) said commander Wahid also famous as Jamshid was killed during a targeted operation in Warmami district.

MoI further added that the Afghan police forces did not suffer any casualties during the operation.
Posted by: Fred || 11/03/2016 00:00 || Comments || Link || E-Mail|| [528 views] Top|| File under: Haqqani Network
Africa Horn
Two KDF soldiers killed, 4 injured in Gedo attack
At least two Kenyan defense force (KDF) soldiers were killed, and four others wounded in a bomb blast near El Wak town in Gedo province, south-west of Somalia on Wednesday.

The attack occurred at Burta-Mangete, a small locality located in the outskirts of El Wak city when a remote-controlled landmine struck a military convoy carrying Kenyan forces. The KDF convoy was transporting a military supply to Kenyan army base at Buzar area, near Somali-Kenyan border at the time of the roadside bomb attack, according to locals.

Reports indicated that they were casualties among KDF soldiers as a result of the attack, however, neither Al Shabaab group nor Kenya has commented on the land mine blast.

Kenyan forces in Somalia who are serving with African Union Mission in Somalia (AMISOM) have crossed into the horn of Africa country in Oct, 2011 to fight Al shabaab militants.
Posted by: Steve White || 11/03/2016 00:00 || Comments || Link || E-Mail|| [175 views] Top|| File under: al-Shabaab
Africa North
Mayor of Traghen kidnapped
[Libya Herald] The mayor of the oasis town of Traghen, 125 kilometres south of Sebha, has been kidnapped.

Mohamed Tahir Bakouri was grabbed by gunmen yesterday at his farm outside the town.

The reasons for the abduction are unknown although ransom is thought to be the motive. As in Tripoli, crime has soared in southern Libyan, with kidnapping now a major problem. So far this year, it is reported that 128 people have been kidnapped in and around Sebha, mainly for ransom.

Condemnation of Bakouri's abduction has come from the Beida-based local government ministry and Traghen municipal council.

The council called for the security forces to ensure the mayor's freedom, stressing the need to end the current impunity enjoyed by criminals.

For its part, the ministry, describing the abduction as barbaric and un-Islamic, called on local tribal leaders to work for Bakouri's release.
Posted by: badanov || 11/03/2016 00:00 || Comments || Link || E-Mail|| [170 views] Top|| File under:
At least 12 migrants die in stormy seas off Libya
At least 12 migrants died off the coast of Libya on Wednesday after they put to sea in stormy weather, the Italian coastguard said, adding that many others might have died in the incident, Reuters reported.

Some 29 people were rescued when their rubber dinghy started to take in water 25 miles (40 km) north of Libya. An Italian navy helicopter took part in the rescue operation, helping ferry survivors to safety.

"The dinghy was put to sea despite very bad weather at the time," said a coastguard spokesman in Italy.

Twelve bodies were recovered, but it was not clear how many people might have originally been on the boat and rescuers are continuing to sweep the area in search of other possible victims.
Posted by: Steve White || 11/03/2016 00:00 || Comments || Link || E-Mail|| [417 views] Top|| File under: Moslem Colonists
Arabia
Militias displace 150 families from Yemen's Taiz
[Al Arabiya] Houthi militias and forces loyal to ousted president Ali Abdullah Saleh have forced more than 150 families to leave their homes in a number of towns and rural areas in Taiz, south west of Yemen, local sources and human rights organizations said.

According to local sources, the rebels forced more than 50 families from the towns of al-Dayh and al-Rawd in the northern parts of the al-Rabihi area, west of Taiz, to leave their homes after threatening them at gunpoint on Monday and told them to leave within 24 hours.

Sources also said that most of these families are very poor, adding the displacement only worsens their tragedy amid the catastrophic situation which most of Taiz areas are going through as the result of the militias' war.

Meanwhile, sources from human rights organizations said more than 100 families from the town of al-Saeed in al-Silw district, east of Taiz, have been displaced. This happened amid violent clashes which have been on since Monday between the popular resistance forces and Houthi militias and Saleh's forces.

Abdullah al-Silwi, a human rights activist, told Al-Arabiya that families from al-Silw have been leaving since Monday and heading to different places, either mountains or areas that are far from al-Saeed, adding that there is neither shelter nor food in these places where they sought refuge.

He added that residents are fleeing their homes due to the Houthis' threats as they were forced to escape and leave their belongings and cattle behind.

Silwi appealed to UNICEF and regional and international relief organizations to provide urgent aid supplies to those who have been forcibly displaced as they need food, tents and blankets especially that the weather is getting colder.

Political analyst Sami Naji said the militias' forcible displacement of residents is due to the militias' and their allies' desire to transfer the war to rural areas in Taiz in order to empty the fighting fronts around Taiz of resistance forces, adding that this will make it easier for the militias to storm the city which is mostly controlled by legitimate forces.

Houthi militias and forces loyal to Saleh have in the end of September forcefully displaced more than 250 families in the town of al-Sayyar in the al-Silw district. Most of these families fled to neighboring districts and sought refuge in abandoned houses. Some families were housed in the rooms where cattle were kept while others were housed in schools.

The militia have in the past expelled Jews from Bani Salem and other residents from Dammaj in Saada when they stormed it. They've also displaced people from Thabi al-Aabus, Thaabat, Kulaba and towns of al-Waazaaia, south west of Taiz, and from the Ghurab area, west of Taiz.
Posted by: badanov || 11/03/2016 00:00 || Comments || Link || E-Mail|| [154 views] Top|| File under: Houthis
Soddys hit Houthi missile launch sites
Iran-backed Houthi militias have incurred major loses in their military equipment in both Hajjah and Sanaa provinces following the Arab Coalition's airstrikes against the militia group, killing dozens of its members, Al Arabiya News Channel reported on Tuesday.

In the northwestern province of Hajjah, the coalition targeted missile launch pads and armed vehicles in the Haradh district.

The coalition has also targeted launch pads for ballistic missiles west of the capital Sanaa.

Military sources also said that the coalition's jets pounded arms storage sites in Bani Mater district - west of Sanaa - in addition to weapons depots in Jabal Naqam and Al-Haqa military camp east of the capital.

Meanwhile, the operation to target Houthi militias' arms also continued in Sarawih frontier west of Maarib city, 20 km east of Sanaa.

The coalition also targeted militia forces in the northern al-Jawf province, bordering Saudi Arabia. Houthis' military sites in the western coastal area of al-Hudayda were also targeted. So far, figures of the damages were not disclosed.
Posted by: badanov || 11/03/2016 00:00 || Comments || Link || E-Mail|| [204 views] Top|| File under: Houthis
Local Aden authorities crackdown on illegal takeovers
Aden- Local authorities in Aden launched on Tuesday a wide-scale security operation to curb the illegal takeovers of the temporary capital's directorates.

The security campaign stands to be of great importance to deter arbitrary acquisition of public assets, Haitham Al-Ghareeb, a representative for the directorates affairs, told reporters during a press conference. More so, the campaign comes at a request from Brig. Aidroos Zubaidi who has demanded that all sacrifices be made to restore civil life to the city and protect public order and properties.

Brig. Zubaidi also underscored the efforts of the Popular Resistance forces on protecting government institutes during difficult times.

Some have attempted to compromise Aden's security launching inner-coups such as the Southern Movement announcing that the movement's two existing councils have been merged into one, allegedly representing all southerners.

The new council is called "The Supreme Council of the Revolutionary and Peaceful Southern Movement."

The government's Security Committee in Aden city in turn warned the protesters to end their ongoing sit-ins and threatened to storm the movement's encampment and disperse the protesters, given the threat they pose to stability.

Mohammed Saleh, who works at the Security Committee, said the protesters have blocked streets, causing traffic jams and inconvenience to people in Aden. "We are kind to them but that does not mean that we allow the chaos to continue. We are waiting for orders to remove the encampment," he added.

After the press conference, directorate representatives gave details on the security measures that will be taking place, saying that the security crackdown would last the whole of November.

Local authorities had formerly voiced loud and clear warnings on protesters' transgressions against public and private properties. Demonstrators were warned against any act of vandalism staged against public property.

Most protestors are former president Ali Abdullah Saleh loyalists who aided in the armed civil war which has been tearing up Yemen since early 2015.
Posted by: badanov || 11/03/2016 00:00 || Comments || Link || E-Mail|| [158 views] Top|| File under:
Britain
Britain migrant colonist briefs
White Flight: Number of Families Halve in Some Areas as Academics Urge Ethnic Brits to Stay in Urban Areas
2 Nov 2016
A leading academic has called on the government to tackle white flight from British cities "as a national priority", as a study reveals the white population in some areas has halved in just ten years.

Somali Muslim Rape Gang Jailed for Raping and Trafficking Teenage Girls
2 Nov 2016
Three men of Somali origin in an alleged Muslim rape gang have been jailed for the "chilling", "degrading", and sometimes "violent" sexual abuse of teenage girls in Bristol.

Polish Migrants Jailed for Throwing Bacon in London Mosque
2 Nov 2016
Two Polish migrants have been jailed for a "racially motivated attack" after throwing rashers of bacon inside a London mosque.

Five Paris-Style Gun Massacre Plots Foiled in the Last Two Years
2 Nov 2016
Half of the major terrorist plots uncovered over the last two years have involved firearms, as jihadists plan a Paris-style attack on the streets of Britain, counter-terrorism officials have said.

Leading UK Sharia Court 'Protects' Violent Muslim Husbands From Prosecution
30 Oct 2016
One of the UK's leading sharia courts "protects wife-beating suspects by sabotaging criminal proceedings against them", a women's rights group has told a Parliamentary committee.
White children should be BUSSED into schools dominated by ethnic minorities or vice versa to halt the rise of racial segregation, says report
02/11/16
White, Asian and black children should be bussed into schools to tackle growing segregation is towns and cities, a landmark report has suggested. Academics have called on the Government to intervene after they found white British populations in towns and cities are dwindling at record levels and in extreme cases have halved in a decade,

Two children and a baby are among 15 suspected migrants discovered in the back of an Albert Bartlett lorry full of sweet potatoes on its way to the factory in Norfolk
02/11/16
The group were discovered when the truck - believed to have travelled from Spain - arrived at the Albert Bartlett Factory in Worstead on Monday afternoon

Sudanese woman smuggled into the UK from Calais in the back of a lorry fails in her Court of Appeal bid to avoid being sent back to ITALY despite claiming she was raped there and 'would rather die than return'
02/11/16
The 37-year-old woman originally fled from her homeland - Darfur in Sudan - to Italy, where she was granted asylum. But she claims she was raped and then fled to Britain via the Calais Jungle

Nearly TWO THIRDS of the public believe migrants are not fitting in well to British society, according to a poll
31/10/16
Research by YouGov found concern over how arrivals were fitting in rose to 79 per cent among those who voted for Brexit in the historic EU referendum.

Afghan immigrant who said he was 16 to get from Calais to Britain 'has an internet dating profile saying he is 22 and a beard in his LinkedIn photo'
31/10/16
Haris Stanikzai from Afghanistan told Home Office officials he was only 16 and arrived in London on October 17 with the first 14 child refugees from the Calais Jungle to live with his uncle Jan Ghazi.
Posted by: trailing wife || 11/03/2016 00:00 || Comments || Link || E-Mail|| [195 views] Top|| File under: Moslem Colonists
Europe
Europe migrant colonist briefs
Belgian immigration chief fined for refusing Aleppo visas

[AlAhram] Belgium's immigration minister is refusing to grant humanitarian visas to a family in the besieged Syrian city of Aleppo despite being fined 4,000 euros ($4,438) a day for defying an appeal tribunal.

A lawyer for the family, Olivier Stein, told The Associated Press on Wednesday that the Belgian tribunal ruled three times that visas should be granted to the two adults with children aged 5 and 8 living in one of Syria's most dangerous cities.

Immigration Minister Theo Francken, whose office supervises Belgium's visa authority, has been visited by a bailiff directed by the tribunal, demanding 1,000 euros per person for each day that visas are not delivered. The tally so far is more than 30,000 euros ($33,000). The bailiff could confiscate goods to pay the fines.

Friends in the city of Namur have offered to lodge and feed the family. But Francken said their links with the would-be refugees are tenuous and that granting visas could set a precedent that would open the floodgates to other demands. He also believes the government and not courts should rule on visa policy.

France closes 4 mosques for promoting 'radical ideology'

[IsraelTimes] France's interior minister has ordered the closure of four mosques that allegedly espoused a 'radical ideology,' the latest such shutdowns among dozens since the Nov. 13 Paris attacks nearly a year ago. A state of emergency in France allows for the closing of places of worship where the preaching risks provoking hate, violence or acts of terrorism.

Interior Minister Bernard Cazeneuve ordered the mosques in the Paris region closed on Wednesday. A ministry statement did not name the mosques, located east, west and north of the city.

Dozens of mosques where radicalism allegedly thrived have been closed and non-citizens, including imams, expelled since the attacks that killed 130 people.
Fact-Check Finds Majority of Anti-Migrant Attacks Recorded By Pro-Asylum Group Are False
2 Nov 2016
At least 80 per cent of events listed by the Amadeu Antonio Foundation as "refugee-hostile acts" are not what the ex-Stasi led far left group claims, a journalist found while checking facts.

German Interior Minister: NYE Sex Attackers Should Be Forced to Leave Germany
2 Nov 2016
German Interior Minister Thomas de Maizière has called for tough action on the migrants who committed the Cologne New Year's Eve sex attacks, recommending that they should be deported.

Officials Deny Prostitutes Being Bussed Into Troubled Asylum Home
2 Nov 2016
Officials in the German municipality of Rottenbuch have denied rumours that prostitutes were being bussed into a troubled and violent asylum home at taxpayers' expense.

Pope Francis Warns Nations Not to Take in More Refugees Than They Can Assimilate
2 Nov 2016
In an unusually nuanced discourse, Pope Francis has seemed to walk back earlier statements encouraging European nations to open their doors to migrants and refugees, suggesting that harboring unassimilated migrants can lead to a dangerous "ghettoization."

German Police Officer Refused To Report Assault of Teen Girl By Algerian Migrant
2 Nov 2016
A police officer in the German city of Rheinberg is under fire after it was revealed that she encouraged a young girl not to report the fact she had been sexually assaulted by a migrant.

Migrant Arson Leaves Several Injured
1 Nov 2016
Six migrants and a guard suffered smoke inhalation after a migrant in a German asylum home attempted to burn down the building.

Intelligence Service Concern After Migrant Camp Built Next To Radical Mosque
31 Oct 2016
A new report from Germany has revealed how an asylum home was built in close proximity to a known Islamist mosque, and it is often now frequented by the residents. An asylum home in Frankfurt is gaining attention in Germany
Fighting breaks out between rival gangs of unaccompanied children desperate to get from Calais to Britain
02/11/16
Riot police were called to the site of the former Jungle camp this evening after a brawl broke out between Eritrean and Afghan migrant children.

Iranian migrant from the Calais 'Jungle' KAYAKS across the Channel in an inflatable dinghy and claims asylum when he's spotted eight miles off the UK coast
01/11/16
In what is believed to the be the first solo attempt by a refugee to cross the Channel, the man was within eight miles of his destination when he was spotted by people on board a ferry.

Asylum chief is fired in Denmark after lurid details emerge of several female workers having sex with 'children' at migrant centres
01/11/16
Sisi Eibye was shown the door by the Langeland Municipality in Denmark after it was revealed one woman at the asylum centre in Tranekær, Denmark filmed herself having sex with a boy.

Schoolchildren returning from a half-term trip to France were forced to abandon their coach after police swooped to search for illegal immigrants hiding in the luggage hold
01/11/16
After the drivers contacted French police the coach carrying the party from Highfields School, in Matlock, Derbyshire, was seized and searched (file image).

Migrant battles on the streets of Paris: Riot police clash with Afghans and Eritreans as they clear up camps in French capital following Calais Jungle closure
31/10/16
Up to 3,000 migrants, many wanting to head to the UK, had set up tents on the pavements close to the Paris Eurostar hub but they were destroyed this morning after riot police moved in.

Syrian migrant goes on the run in Denmark after his 27-year-old wife and two daughters are found dead in his freezer
31/10/16
The bodies of the 27-year-old mother and her seven and nine-year-old daughters were found at their apartment in the Danish city of Aabenraa.
Posted by: trailing wife || 11/03/2016 00:00 || Comments || Link || E-Mail|| [160 views] Top|| File under: Islamic State
Swiss Police Detain Imam over Call to Kill Muslims
[AnNahar] Swiss police tossed in the calaboose
Please don't kill me!


a holy man

at a controversial mosque near Zurich on Wednesday after he allegedly urged followers to kill fellow

Moslem

s who refused to join communal prayers.

In a statement, the prosecutor in Zurich's cantonal government said the imam at the An'Nur de Winterhour mosque, who is an Æthiopian national,

were tossed into the calaboose

for incitement to violence.

During an October 21 sermon, the imam "called for the

liquidation

of

Moslem

s who refuse to participate in communal prayers in the mosque," the prosecutor's statement said, adding that a criminal probe had been launched.

Three of the imam's followers were also being held and investigated but the prosecutor said it was "unclear" what role they played in the alleged call to violence.

Separately, Zurich police raided the mosque early Monday and arrested three other men -- aged 23 to 35 -- over suspected immigration violations.

Swiss media have reported frequently on the An'Nur mosque, including on suggestions that it has played a part in radicalizing young

Moslem

s.

According to the news site 20min.ch, the Æthiopian

holy man

starting working at the mosque recently, replacing a predecessor who was forced to leave amid accusations that he was preaching extremism.

Swiss media have further reported that the compound's landlords do not intend to extend the mosque's lease, possibly forcing its closure by the of the year.
Swiss daily Tages Anzeiger wrote that in the past, a number of young men who were regulars at the mosque later left to join the Islamic State
...formerly ISIS or ISIL, depending on your preference. Before that al-Qaeda in Iraq, as shaped by Abu Musab Zarqawi. They're very devout, committing every atrocity they can find in the Koran and inventing a few more. They fling Allah around with every other sentence, but to hear the pols talk they're not really Moslems....
group in Syria and Iraq.
Posted by: trailing wife || 11/03/2016 00:00 || Comments || Link || E-Mail|| [377 views] Top|| File under: Islamic State
German authorities raid alleged Chechen crime ring
[DeutscheWelle] Sixteen asylum-seekers were incarcerated on Wednesday, suspected of running a crime ring. Authorities said the raid was unrelated to an operation in October that also focused on Chechen asylum-seekers.

German authorities conducted raids against Chechen asylum-seekers suspected of forming a crime ring on Wednesday.

Authorities rounded up 16 suspects in the raids across three German states: Saxony, Thuringia and Rhineland-Palatinate. The suspects hailed primarily from Russia's restless region of Chechnya. Police said the suspects formed an organized crime ring focused on blackmail, illegal restraint and harassment. The effort was coordinated by police in Saxony. Due to the risk of violence, counterterrorism unit GSG 9 took part in the raid. No injuries were reported.

"Especially in these times when counterterrorism constitutes such a key part of our criminal investigative work, we cannot allow other more traditional types of criminality - especially organized crime - any room to sprawl," said Jörg Michaelis, president of the state of Saxony's investigative criminal police force (LKA Sachsen).

Wednesday's raid follows an operation on October 25 in which primarily Chechen refugees in Saxony, Thuringia, Bavaria, Hamburg and North Rhine-Westphalia were nabbed
Maw! They're comin' to get me, Maw!
on suspicion of involvement in financing terrorism. Officials said there was no connection between Wednesday's raids and those of October 25.
Posted by: trailing wife || 11/03/2016 00:00 || Comments || Link || E-Mail|| [171 views] Top|| File under:
German police arrest Syrian in Berlin on suspicion of terrorist links
The story as reported in Germany:

[DeutscheWelle] German police have

placed in durance vile

a Syrian man in Berlin on suspicion of being a member of a foreign terrorist organization. The man was thought to be have been planning an attack on one of the capital's two airports.

"Dirka dirka jihad!"


The suspect is believed to be a refugee from Syria. Police said the man had given his age as 27 and had been living in Germany since 2015.

The as-yet-unnamed suspect reportedly planned to commit an attack on one of Berlin's two airports. Security authorities suspect that he acted on behalf of the Islamic State
...formerly ISIS or ISIL, depending on your preference. Before that al-Qaeda in Iraq, as shaped by Abu Musab Zarqawi. They're very devout, committing every atrocity they can find in the Koran and inventing a few more. They fling Allah around with every other sentence, but to hear the pols talk they're not really Moslems....


krazed killer

militia.

He was tossed in the slammer
Drop the rod and step away witcher hands up!
in an apartment in the Schoeneberg district and an investigation has begun.

Police referred journalists to Germany's federal prosecutors for further information. Federal prosecutors, who handle most terrorism-related cases, did not name the man, but said he is suspected of belonging to the Islamic State group.

Berlin police tweeted approximately 40 minutes after the arrest: "Our state police forces #LKA have just arrested a man suspected of being a member of a foreign terrorist organization."

According to the newspaper "Berliner Zeitung," the Syrian was arrested at about 21.00 (UTC 20.00). His apartment was also searched, police said.

Authorities have until the end of Thursday to bring him before a judge for a decision on whether they can continue holding him.
POLICE in Germany have tossed in the slammer
Youse'll never take me alive coppers!... [BANG!]... Ow!... I quit!
a fake refugee suspected of scouting out sites in the capital Berlin for an Isis

kaboom

.

The 19-year-old Syrian immigrant was charged with supporting Islamic State.

Shaas al-M. is said by authorities to have fought for the

gunnies

in his homeland before leaving for Germany in the summer of last year.

As well as undertaking surveillance on potential targets in Berlin he is said to have recruited at least one man to fight for Islamic State in Syria.

Germany's top prosecutor said this is the first prosecution brought against an immigrant suspected of planning an attack.

Al-M is experienced in handling weapons, according to the prosecutor and for two years with Isis he served as a guard armed with a Kalashnikov rifle "during battles in and around the city of Deir ezZor," according to the indictment.

"He continued his IS activities after his arrival in Germany," it went on.

"He scouted out potential attack targets during stays in Berlin and he helped send at least one person as a fighter to Syria. In addition, he made himself available as a contact person for potential attackers in Germany and signalled his fundamental readiness to commit an attack in Germany."
Posted by: trailing wife || 11/03/2016 00:00 || Comments || Link || E-Mail|| [200 views] Top|| File under: Islamic State
India-Pakistan
Army decimates 6 Pak Posts across Mendhar to stop shelling
[Daily Excelsior] Army today decimated six Pak posts opposite Mendhar and Balakote sectors in Poonch district to stop shelling from across the Line of Control (LoC), as these posts were directly targeting the civilian population in the towns, leading to killing of two innocent women and injuries to many others while BSF said it has inflicted heavy casualties on Pakistain Rangers during yesterday's assault across Ramgarh and Arnia sectors in Samba and Jammu districts respectively in which 14 posts of the enemy troops were destroyed.

As two more civilians including a teacher

were maimed

in Mendhar in Pakistain shelling today, the Army launched massive assault on Pak posts across Mendhar and Balakote, which were targeting innocent civilians and reduced to ashes their six posts after which shelling stopped in Mendhar, Balakote and Mankote sectors of Poonch district, which was going on since yesterday morning.

Official sources told the Excelsior that Pakistain might have suffered casualties in destruction of their posts, which were razed to ground in massive counter offensive launched by the troops to save lives of civilians. A woman and her daughter-in-law were killed on the LoC at Naika Panjgrain in Tarkundi-Manjakote yesterday while half a dozen civilians

were maimed

.
Continued on Page 49
Posted by: Fred || 11/03/2016 00:00 || Comments || Link || E-Mail|| [278 views] Top|| File under: Govt of Pakistan
9 terrorists die in Sheikhupura
Nine suspected terrorists were killed in an 'encounter' with the Counter-Terrorism Department (CTD) Sheikhupura early Wednesday, a CTD statement said.

The CTD received information that a cell of 13-14 'Al Qaeda terrorists' was hiding in Sheikhupura to "launch attacks on police personnel and offices of sensitive agencies in and around Lahore," the statement said.

The CTD raided a place in Kheroki Malian at about 1am to arrest the suspects. At the site of the raid, the CTD challenged the 'terrorists' to surrender.

"In response, the terrorists started firing at CTD officials and divided them into 2-3 small groups. The CTD team took cover and retaliated in self defence. When the firing stopped, nine terrorists were found dead killed by firing of own accomplices, whereas 4-5 succeeded in fleeing from the scene in darkness," the CTD statement claimed.

The CTD recovered 6 kilograms of explosive material, prima cord, four Kalashnikov rifles, five pistols, five motorcycles, and bullets from the scene.

An investigation was launched to track down the absconding 'terrorists' and a case is being registered in the CTD police station, the statement said.


Posted by: badanov || 11/03/2016 00:00 || Comments || Link || E-Mail|| [177 views] Top|| File under: al-Qaeda in Pakistan
Major killed, six soldiers injured in Wana blast
[DAWN] An army officer was killed and six soldiers

were maimed

in a

kaboom

in Wana of South
Wazoo Agency on Tuesday.


"They're ba-a-a-a-ack!"


A statement issued by the Inter Services Public Relations said Major Imran had "embraced shahadat" and six soldiers suffered injuries when an improvised

bomb

went off during a search operation in Wana Bazaar. According to officials, army and paramilitary forces cordoned off the area to search shops for arms and ammunition as local authorities had imposed a ban on their sale and purchase in the agency. The

kaboom

took place in a shop belonging to one Khan Kharoti, killing Major Imran on the spot and injuring the six soldiers.

The body of the army officer was flown to Beautiful Downtown Peshawar


...capital of Khyber Pakhtunkhwa (formerly known as the North-West Frontier Province), administrative and economic hub for the Federally Administered Tribal Areas of Pakistan. Peshawar is situated near the eastern end of the Khyber Pass, convenient to the Pak-Afghan border. Peshawar has evolved into one of Pakistan's most ethnically and linguistically diverse cities, which means lots of gunfire.


while the injured were taken to a military hospital in the area.
Posted by: Fred || 11/03/2016 00:00 || Comments || Link || E-Mail|| [165 views] Top|| File under: TTP
Iraq
Diyala Devastations
2 ISIS Turbans die near Baqubah

(IraqiNews.com) Diyala – An IED blast killed a bomb expert and a member of al-Sahwa, while wounded three other personnel, northwest of Baqubah, Al Sumaria News reported on Wednesday.

The bomb targeted security forces while searching the village of Mokhaisa (25 Km northwest of Baqubah).

Al Sumaria News said, "A security force scurried to the scene, carrying the wounded victims to a nearby hospital, while taking dead bodies to forensic medicine department."

Mokhaisa is one of the conflict hotspots in Diyala, and occasionally witnesses security tensions due to the use of its vast farmlands as havens by Islamic State fighters.

Also on Wednesday, an IED blast killed an ISIS leader in Hawijah, according to Al Sumaria News.

"The IED was planted on the road side on the outskirts of Hawijah, southwest Kirkuk," Al Sumaria explained. "The bomb targeted the convoy of Abi Muslim, who headed what was referred to as the group's 'services divan,' Al Sumaria added.

Several ISIS leaders had been assassinated by opposing groups that have become active recently in Hawijah.

Hawijah was a major Islamic State stronghold in Kirkuk. It fall to the group's control after June 2014.
Posted by: badanov || 11/03/2016 00:00 || Comments || Link || E-Mail|| [171 views] Top|| File under: Islamic State
Anbar Antics: 8 die


8 ISIS Bad Guys die near Ramadi

(IraqiNews.com) Anbar – Eight militants from the self-proclaimed Islamic State extremist group were killed in an air bombing by US-led international coalition, west of Ramadi, Iraqi army forces announced on Wednesday.

Maj. Gen. Qassim al-Mohammadi said in a press statement, "International coalition aircraft bombed a gathering of ISIS terrorists north of Hadithah, west of Ramadi."

In Baqubah, a local official said that army forces defused seven IEDs planted inside a school at a liberated village, northeast of the city.

Adnan Al-Tamimi, Head of Maqdadiah municipality, said, "A force from the army's fifth brigade ran into the bombs while combing the village of Kahilaniyah (13Km north of Maqdadiah)."

"A specialized unit dismantled the IEDs with no losses," he said. " The discovery supports our earlier warnings that ISIS could use the village's emptiness of citizens to turn it into a hotspot," he explained.

Khailainiyah is among the largest villages north of Maqdadiah that had been cleared from ISIS fighters who occupied it in June 2014. Its citizens, however, have not yet returned home.

Eyes are currently on Mosul, Islamic State's last stronghold in Iraq, for which US-led foreign forces, Iraqi security and allied Shia militias are carrying out a major liberation campaign.

Posted by: badanov || 11/03/2016 00:00 || Comments || Link || E-Mail|| [189 views] Top|| File under: Islamic State
Mosul Offensive News
Iraqi security forces capture village near Mosul

(IraqiNews.com) Nineveh – Iraqi Anti-Terrorism forces killed tens of suicide fighters of the Islamic State group inside Mosul's eastern city of Kokajli, while continue advancing to liberate the city, Al Sumaria News reported on Wednesday.

Al Sumaria News stated, "This development came after the security forces besieged the explosive belt-clad fighters inside the city," adding that, "Civilians in the area remained inside their houses."

Hossam-Eddin Al-Abbar, a member of Nineveh Provincial Council, said, "Last Monday, army forces liberated Kokajli, the first district on the line of operations in eastern Mosul, labeling the development as a deterioration in ISIS defense lines."

In a related context, commanders of the security operation in the battle to liberate Mosul, Islamic State's last bastion in Iraq, said on Wednesday that operations to free the city continue non-stop at the city's western coast, while Commanders of the operation, codenamed "We Are Coming, Nineveh," said they managed, today, to liberate al-Minkar village.

Joint security forces, al-Hashd al-Shaabi militias, Kurdish Peshmerga, all backed by Army Aviation and US-led coalition air force, continue advancing towards Mosul, entering the 17th day of operations to liberate ISIS last stronghold in Iraq from the militant group.

Iraqi security forces within 10 miles of Mosul airport

(IraqiNews.com) Nineveh – Iraqi federal police said on Wednesday, that security forces have become only 16 kilometers away from Mosul Airport, as battles continue to liberate the city from the grip of the Islamic State militant group.

Raed Shaker Jawdat, Federal Police Chief, said in a press statement, "Federal police forces had managed to free 12 villages near Hammal al-Alil," adding that, "16 kilometers separate us from Mosul Airport."

"Federal police forces continue to advance to liberate the rest of regions," he added.

Iraqi government forces, backed by al-Hashd al-Shaabi forces, Kurdish Peshmerga troops and US-led international air forces, are proceeding with an all-out battle to free Mosul, the Islamic State's last bastion in Iraq.

Meanwhile, operations, codenamed "We Are Coming, Nineveh," have proven to be largely successful, with the Islamic State reportedly evacuating its wounded fighters from hospitals, closing down its secret prisons and facing food shortages.

Iraqi forces capture ISIS troops in Mosul

(IraqiNews.com) Nineveh – A video released by Al Sumaria News on Wednesday showed, that Iraqi Anti-Terrorism forces arrested a number of militants from the Islamic State extremist group in Kokjli area in the city of Mosul.

The footage reflected the joy of residents after the security forces freed them from the control of the extremist group, and emphasized that members of the Anti-Terrorism Directorate will chase the remaining fighters of the Islamic State with the help of the people of Mosul.

One of people of Kokjli said that they are delighted to get rid of the extremist group, and he immediately shaved his beard after the ISIS members escaped from the area.

Earlier today, Anti-Terrorism forces managed to kill dozens of the ISIS members, after besieging them in Kokjli area in the eastern axis of the city of Mosul.


Video report at the link



Iraqi militia capture 6 ISIS headquarters

(IraqiNews.com) Mosul – Al-Hashed al-Shaabi said Wednesday that 115 square kilometers of the city of Mosul were liberated from Islamic State militants.

In a statement obtained by Alsumaria TV, the militia said six important locations in the city became under its control, while five booby-trapped vehicles were detonated west of the city, killing all on board.

The statement added that supply lines connecting group fighters had been completely cut.

The liberated areas bring the total of Daesh-free areas in Mosul to 705 square kilometers in five days of operations by al-Hashed al-Shaabi in the city's western section, according to the statement, which added that 47 IS fighters had been killed in that period .

Prime Minister and Armed Force chief, Haider al-Abadi, announced on Monday that Iraqi forces were so close to Mosul, demanding residents to stay at home.

Government forces, aided by a US-led coalition, Kurdish Peshmerga fighters and Shia paramilitaries are carrying out a major offensive on Mosul, Islamic State's last bastion in Iraq and its formerly proclaimed capital. IS militants have reportedly evacuated wounded comrades from hospitals to unknown locations, closed down their secret prisons and started to face food supply shortages.

Iraqi militia planning to enter Syria

(IraqiNews.com) Nineveh – A senior official of al-Hashd al-Shaabi militia fighting against the self-proclaimed Islamic State in Mosul said on Wednesday, that his militia would continue to fight the militant group beyond the Iraqi borders inside Syria.

Abu Alaa al-Walaei, Secretary General of Kata'ib Sayyid al-Shuhada (Master of Martyers Battalions), said in a press statement, "Troops of al-Hashd al-Shaabi would continue to chase ISIS fighters inside Syria after liberating Tel Afar, west of Mosul."

Walaei also pointed out that seven ISIS members were killed, and caches of weapons were discovered after liberating Asiliya and Mostantak villages. He added that his forces managed to repel an attack by a convoy of booby-trapped vehicles in the village of Yazidi, west of Mosul.

"The battalions raised the Iraqi flag above the liberated villages, and they are now engaging with ISIS in the neighboring villages of Tel Saqf and Mahlabiya, and inflicting heavy losses in lives and equipment on the extremist group," Walaei stated.

Last Monday, Hadi al-Aemri, a senior leader in the Shia-led al-Hashed al-Shaabi, also voiced readiness to take the fight to Syria. "Our mission is to liberate our country, and we would move to Syria if it requires so," he said.

More from al-Manar
Iraqi forces fought their way into terrorist-held north of Mosul, the military said, as a top commander declared the "true liberation" of the city from the so-called 'Islamic State of Iraq and the Levant' (ISIL) terrorist group had begun.

Just over two weeks into the massive offensive to retake Mosul, soldiers managed to push within city limits.

Troops had "entered the Judaidat Al-Mufti area, within the left bank of the city of Mosul," said the Joint Operations Command.

Mosul is split by the Tigris River, with the eastern half of the city known as the left bank. Judaidat al-Mufti is on the southeastern side of the city.

Elite Iraqi forces had also recaptured the key village of Gogjali and taken control of a television station building belonging to a local affiliate of Iraqiya state TV on the eastern edge of the city.

Fighters from the Counter-Terrorism Service had pushed into the area amid heavy fighting on the eastern front in the past two days.

"Now is the beginning of the true liberation of the city of Mosul," Staff General Taleb Sheghati al-Kenani, the commander of the CTS, told Iraqiya from Gogjali.

"We are working with army units to secure the area and advance on Mosul together," Muntathar Salem, a lieutenant colonel with CTS told an AFP reporter near the front line.

Soldiers from Iraq's 16th Division also retook a series of villages north of Mosul, according to the Joint Operations Command, while pro-government paramilitary forces said they captured villages southwest of the city.

Since the offensive was launched on October 17, federal forces and Kurdish peshmerga fighters have retaken a series of villages as they advance on the city from the north, east and south.

As his forces advanced, Iraqi Prime Minister Haider al-Abadi warned the terrorists they would have no place to run.

"We will close in on (ISIL) from every place," he said on state television on Monday, dressed in a camouflage uniform.

"They don't have an exit, they don't have an escape, they can only surrender — they can die or they can surrender," said Abadi.

Paramilitary forces from the Popular Mobilisation Forces launched an assault at the weekend to cut off that route.

They have been advancing north, their sights set on the town of Tal Afar which commands the city's western approaches.

On the northern and eastern sides of Mosul, peshmerga forces from the autonomous Kurdish region have taken a series of villages and towns and consolidated their positions, while federal forces have advanced toward the city from the south.

Iraqi forces are expected to try to open safe corridors for the million-plus civilians still believed to be inside.

Aid workers are bracing for a long-feared exodus of civilians from Mosul, a relief group said on Wednesday. The United Nations says up to one million people could be displaced in the coming weeks.

More from Asharq Al-Awsat
Kirkuk-Iraqi security forces renewed clashes with ISIS militants across Mosul streets. The fighting is the first to take place after successfully breaking into the terror group's stronghold.

As the offensive advances, Iraqi forces have locked control over the Kokjla area, located in eastern Mosul.

Counterterrorism forces raised the national flag over the Mosul's state TV building as a sign of securing victory over the extremist gunmen in the neighborhood.

Special forces entered the eastern outskirts of the city earlier Tuesday, marking the first time Iraqi troops have set foot in Mosul since 2014.

A top military official at the taskforces headquarters along with other eyewitnesses said that ISIS terrorists have strategically installed snipers across rooftops hoping to slowdown the advance of Iraqi forces across residential areas.

One of the Quds neighborhood residents, in Mosul's eastern vicinity, says that ISIS fire is visible to the naked eye, as it strikes Iraqi forces and vehicles in alleyways. The clashes have been downgraded to backstreet fighting, added the Iraqi citizen.

More so, the U.N. human rights office lauded efforts by the U.S.-led coalition in the battle against ISIS in Mosul.

The office in Geneva said that coalition flights over Iraq have largely succeeded in preventing ISIS from bringing in 25,000 civilians from ISIS-held areas into the city, where the militant group has been using people as human shields as Iraqi forces advance on Mosul.

OHCHR spokesperson Ravina Shamdasani on Tuesday cited unspecified reports of ISIS sending trucks and minibuses to Hamam al-Alil, south of Mosul, from where it was to bring people in.

She said coalition strikes along roadways largely prevented the transfer toward Mosul, forcing the trucks to turn back. She added some minibuses reached Abusaif along the way to Mosul.

Shamdasani also told reporters in Geneva that her office received new reports of "mass killings" by ISIS, including on Saturday of 40 former Iraqi security force members whose bodies were thrown into the Tigris River.
Posted by: badanov || 11/03/2016 00:00 || Comments || Link || E-Mail|| [200 views] Top|| File under:
Syria-Lebanon-Iran
ISIS, Turkey rebels attack Kurds in Aleppo
Oh, those fiendishly byzantine Turks -- assuredly no one will see through their cleverness.
Aleppo – Headquarters of the Kurdish-led Syrian Democratic Forces (SDF) in Aleppo Governorate were exposed to simultaneous attacks by Islamic State's (ISIS) militants and Turkey-backed rebels of the Euphrates Shield, military sources and activists reported on Wednesday.

The ISIS jihadi fighters bombed SDF positions in the northern countryside of Aleppo with mortar shells. This was coupled with heavy artillery bombardment by the Turkey-backed Euphrates Shield rebels on SDF headquarters east of Aleppo.

More than 20 SDF fighters were killed and dozens wounded in the attacks, according to an SDF officer who spoke to ARA News at the frontline.

The offensives targeted SDF positions in the towns of Hasila, Harbal, Sheikh Issa and Meranaz.

"These simultaneous attacks on our headquarters by ISIS and the Euphrates Shield were definitely coordinated," SDF officer Habun Osman said.

"Obviously, there is a high-level cooperation and coordination between ISIS terrorists and Turkey's mercenaries to hit the Syrian Democratic Forces," the SDF official told ARA News.

In the meantime, the rights activist and member of the Syrian Democratic Council, Rezan Hiddo, reported that rebels of the Euphrates Shield have handed over several villages in Aleppo countryside to ISIS.

"The Turkey-backed rebels of the Euphrates Shield group have delivered the villages of Taltana, Deir Hawa, Alba, Beraan, Homad and Baruza to the Islamic State militants," Hiddo told ARA News. "This comes as a result of an undeclared agreement between the two groups to fight side by side against the Kurds and allied SDF factions."
Posted by: badanov || 11/03/2016 00:00 || Comments || Link || E-Mail|| [223 views] Top|| File under: Sublime Porte
Pentagon says airstrike in Syria killed an al-Qaida leader
[Ynet] The Pentagon says a US Arclight airstrike in Syria last month killed what the Defense Department describes as a senior al-Qaeda leader who once had ties to the late Osama bin Laden


... who is now neither a strong horse nor a weak horse, but a dead horse...


A Pentagon

front man

, Navy Capt. Jeff Davis, identifies the target as Haydar Kirkan. The

front man

says Kirkan oversaw the planning of attacks against Western targets outside of Syria, including in The Sick Man of Europe Turkey


...the only place on the face of the earth that misses the Ottoman Empire....


Davis says a US drone carried out the Arclight airstrike Oct. 17 in the vicinity of Idlib, in western Syria.
Posted by: trailing wife || 11/03/2016 00:00 || Comments || Link || E-Mail|| [179 views] Top|| File under: al-Qaeda
Terror Networks
The Beatings Will Continue: Iraqi and Syrian Edition


ISIS fighters told to starve to offset food shortages
During the 1941 winter offensive, the Soviets sent hundreds of thousands of starving troops in a week long operation, telling them if they captured a city, there would be food. Please don't make me look it up. General Andrei Yeremenko in operations around Lake Seligar, January, 1942
(IraqNews.com) Nineveh – Iraqi media outlets reported on Wednesday, that the Islamic State leaderships are advising their militants to fast to cope with food shortage as the battle intensifies between the extremist group and security forces seeking to liberate the city of Mosul.

Al Sumaria News said, "ISIS commanders decided to diminish food allotments to their fighters to one meal a day," adding that, "The move was taken after the militant group lost its biggest supply storage facility in Barttela in air strikes by international coalition and Iraqi army."

"Attempting to raise their fighters' morale in face of the shortage, ISIS commanders are reminding the fighters of a food embargo Jews imposed on Muslims during the earliest days of Islam under Prophet Muhammad," Al Sumaria added. "Islamic State fighters are also pleading to local residents through mosques' loudspeakers to donate food to them," Al Sumaria revealed.

Iraqi security forces, al-Hashd al-shaabi militia, Kurdish Peshmerga, all assisted by US-led international forces, are proceeding to free the city of Mosul, entering a second week of fighting and claiming remarkable victories over the extremist group.

Victories over the Islamic State were remarkable enough that the group renounced reference to Mosul as its capital of caliphate.

Rebels charge USD $300 for passage from Aleppo


TASS


[AlManar] Terrorists in Aleppo have announced a price, which civilians have to pay for exit to the humanitarian corridors.

In leaflets, the so-called "Supreme Military Council" of "Jaish al-Fateh" insurgent coalition said that any civilian who would like to get out of eastern Aleppo has to pay – 150,000 Syrian liras or approximately $300, Russian News Agency, Tass reported on Wednesday.

"Our leadership realizes the level of suffering endured by the city's peaceful civilians because of the bombardments and the blockade of Aleppo neighborhoods by the Syrian army. After consultation with our brothers, we will let the residents aged under 14 and older than 55 out of the city if each of them pays 150,000 Syrian liras for an opportunity to leave in order to support our brothers fighting on the fronts," the leaflets said.

This is a racking sum for most people remaining in eastern Aleppo. They do not have food or water.

"Where can we find 150,000 liras … and what if a person does not have the money? Does it mean that he or she should die?! We want to get out of here. We have nothing here to survive…," the local residents said, according to TASS.

To prevent civilian casualties, the Syrian and Russian military have created 8 humanitarian corridors, which both the civilians and the militants can use to get out of the surrounded neighborhoods in eastern Aleppo. The corridors are working round the clock.
Posted by: badanov || 11/03/2016 00:00 || Comments || Link || E-Mail|| [200 views] Top|| File under: Islamic State
Who's in the News
32
[untagged]
8
Islamic State
4
Govt of Pakistan
3
Moslem Colonists
3
Houthis
2
Sublime Porte
2
Jamaat-e-Islami
2
Commies
1
al-Qaeda in Pakistan
1
Haqqani Network
1
al-Shabaab
1
TTP
1
al-Qaeda
1
Govt of Pakistain Proxies
Bookmark
E-Mail Me
The Classics
The O Club
Rantburg Store
The Bloids
The Never-ending Story
Thugburg
RSS Links
Gulf War I
The Way We Were
Bio
Merry-Go-Blog
Hair Through the Ages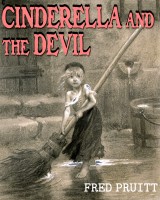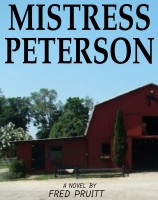 On Sale now!


A multi-volume chronology and reference guide set detailing three years of the Mexican Drug War between 2010 and 2012.

Rantburg.com and borderlandbeat.com correspondent and author Chris Covert presents his first non-fiction work detailing the drug and gang related violence in Mexico.

Chris gives us Mexican press dispatches of drug and gang war violence over three years, presented in a multi volume set intended to chronicle the death, violence and mayhem which has dominated Mexico for six years.
Click here for more information


Meet the Mods
In no particular order...


Steve White
Seafarious
Pappy
lotp
Scooter McGruder
john frum
tu3031
badanov
sherry
ryuge
GolfBravoUSMC
Bright Pebbles
trailing wife
Gloria
Fred
Besoeker
Glenmore
Frank G
3dc
Skidmark
Alaska Paul



Better than the average link...



Rantburg was assembled from recycled algorithms in the United States of America. No trees were destroyed in the production of this weblog. We did hurt some, though. Sorry.
34.234.76.59