Afghanistan
Insurgents suffered 30+ casualties in Kunduz
At least 30 insurgents have been killed and wounded in recent Afghan security forces' clearance operations in Kunduz province, officials said Thursday.

In a statement released by the 20th Pamir Army Division several villages in the province have been cleared of insurgents and more than 30 militants have been killed and wounded.

However despite a heavy presence of security forces in several towns and districts in the province, security threats still plague Kunduz city, the provincial capital.

However 20th Pamir Army Division has emphasized it will recapture areas under insurgent control.

According to 20th Pamir Army Division, in recent operations, seven villages were cleared of insurgents in the province.

Meanwhile Kunduz police said they will not let the insurgents suppress the residents.

At the same time Kunduz residents said they have suffered through this and want the battles to end.
Posted by: badanov || 12/30/2016 00:00 || Comments || Link || E-Mail|| [289 views] Top|| File under: Taliban
11 Bad Guys die in two separate operations
At least five insurgents were killed and eight other wounded in an Afghan security forces operation in Laghman province, local officials said Thursday.

According to security officials in Laghman, the operation was conducted in Alishing district.

Laghman governor's office said the operation was conducted to remove security threats in the district and province.

Meanwhile six Taliban insurgents including their local commander Mullah Rahmatullah were killed in Arghandab district of Zabul province.

Zabul Security Chief Jailani Khan Farahi, confirmed the clash said that Lashkar-e-Jhangvi are active in those areas.
Posted by: badanov || 12/30/2016 00:00 || Comments || Link || E-Mail|| [295 views] Top|| File under: Taliban
Africa North
Libyan militia begins hunt for ISIS positions in Bani Walid
Tripoli, 29 December 2016:


There is growing concern that terrorists from Sirte are regrouping in the hills near Bani Walid. Bunyan Marsous forces have joined police from the town to scour the area for what are thought to be IS training camps.

The BM media office has published pictures of technicals and their crews forming road blocks and heading out on patrols. The operations room in Bani Walid is meanwhile reported to have strengthened local security. BM forces are operating out of the town's police station.

The extent of the intelligence that has led to the belief that terrorists are concentrating in the area is unclear. There are unconfirmed reports of the arrest and questioning an unarmed IS fighter who confessed that he had managed the escape from Sirte just before it fell. He may have been heading toward a pre-arranged rendezvous.

It is not thought there have been any engagements with terrorists around Bani Walid. Nor is clear that there has been any aerial reconnaissance. Nevertheless it is clear why BM commanders would want to find IS camps. Well before the fall of Sirte, sticks of terrorists were being fed out of the town.

In the last weeks of the campaign, a series of gun and IED attacks was launched on both military and civilian vehicles running between Misrata and Sirte. These were blamed on IS members. At one point security on the highway became so bad, there was a ban on overnight travel and BM commanders tried to organise guarded convoys.

Meanwhile the Libyan National Army today announced it had set up a checkpoint on the coastal highway just 65 kilometres east of Sirte near Harawa. The LNA says that the position is due to be built up and reinforced in the coming days.

Earlier this month the army beat off an attack on Ben Jawad and Nufliya by the Benghazi Defence Brigade and members of Ibrahim Jadhran's Petroleum Facilities Guard. Bot small towns had been taken by the army at the end of its advance into the oil crescent export terminals.

Now pushing its frontline further towards Sirte may be designed to give better warning of a renewed attack by the BDB and PFG forces or an assault by IS groups. The terrorists last sought to attack the Sidra and Ras Lanuf terminals this January when they were still in control of Sirte.
Posted by: badanov || 12/30/2016 00:00 || Comments || Link || E-Mail|| [333 views] Top|| File under: Islamic State
Tunisia breaks up Al Qaeda cell near Sousse: Interior ministry
[AlAhram] Tunisian security forces said on Thursday that they had broken up an al Qaeda-linked

holy warrior

cell with 10 members that was active near the coastal city of Sousse.

The interior ministry said in a statement that the group had used the Telegram encrypted messaging system to communicate with associates inside and outside Tunisia, and was plotting to carry out "terrorist operations", without giving further details.

The cell had links to Okba Ibn Nafaa, an al Qaeda-linked group based in the Mount Chaambi range near the Algerian border that has claimed attacks against Tunisian security forces, the statement said. Its members were aged between 25 and 45 and included two women, it added.

Tunisia has struggled to contain Islamist militancy since its 2011 uprising, suffering three major attacks last year including one in which 38 foreign tourists were killed by a gunman on a beach in Sousse.

Tunisian security forces said recently that they had dismantled 160 jihadist cells in the first 10 months of this year, about 45 percent more than during the whole of 2015.
Posted by: trailing wife || 12/30/2016 00:00 || Comments || Link || E-Mail|| [264 views] Top|| File under: al-Qaeda in North Africa
Africa Subsaharan
Boko Haram militants surrender
[IranPressTV] Dozens of militants with the Takfiri Boko Haram terrorist group have surrendered to Nigerien authorities, less than a week after Nigeria announced that its troops captured the group's last key bastion in the country's northeast.

"Thirty one young people from Diffa, who were enrolled a few years ago in Boko Haram, decided to surrender," Nigerien Interior Minister Bazoum Mohamed said.

The troubled Diffa region, located in the southeasternmost part of Niger, borders Nigeria's volatile Borno State, where Boko Haram hides in the dense Sambisa Forest.

One of the deserters appeared on a Nigerien public television program and recounted why they had decided to give themselves up to local authorities.

"We have deserted Boko Haram because we found that what the organization stands for is not acceptable. We expect a pardon from the government so that we can participate in the development of the country and help us get rid of the trauma," he said.

The Nigerien government has reportedly assured that it will grant an amnesty for all the deserters providing that they undergo a de-radicalization program, after which they will be enrolled in socio-economic reintegration projects.

Back in June, tens of thousands of people were forced to abandon their homes in Diffa as Boko Haram terrorists launched a sweeping offensive across the region, and in September, at least five Nigerien troopers were killed by the terror group near the village of Toumour, about 65 kilometers northeast of Diffa.

Niger has been one of the countries affected by the more than seven years of Boko Haram militancy in Nigeria. The Takfiri terrorist group has routinely launched attacks across Nigerian borders into Niger, Chad and Cameroon.


More at the link



Boko Haram Jihadists Teach Boy Soldiers How to Rape Women

[Breitbart] Islamist militants from the Boko Haram terror group are instructing their teenage recruits how to sexually assault women as part of their training, both as a means of terror and an incentive for the young militants.
Posted by: badanov || 12/30/2016 00:00 || Comments || Link || E-Mail|| [336 views] Top|| File under: Boko Haram
Boko Haram leader sez 'tis but a flesh wound
Note the plastic mag the Bad Guy has in his trusty rusty AK


[AlManar] Boko Haram's elusive leader Abubakar Shekau appeared in a new video on Thursday to dispute a claim that the Takfiri group had been routed from its Sambisa Forest stronghold.

"We are safe. We have not been flushed out of anywhere. And tactics and strategies cannot reveal our location except if Allah wills by his decree," Shekau said in the 25-minute video, flanked by masked armed militants.

"You should not be telling lies to the people," he said, referring to Nigerian President Muhammadu Buhari who said on Christmas Eve that the extremist group had been defeated and driven away from the forest, its last known bastion.

"If you indeed crushed us, how can you see me like this? How many times have you killed us in your bogus death?" he asked.

It was not immediately clear where the new video was shot, but Shekau who spoke in both Hausa and Arabic said it was filmed on Christmas Day.

Shekau last appeared in a video in September where he disputed a claim by the Nigerian military that he had been wounded in battle.

He vowed to continue fighting on until a so-called "Islamic state" was imposed in northern Nigeria.

"Our aim is to establish an Islamic Caliphate and we have our own Caliphate, we are not part of Nigeria."

Buhari had announced that a months-long military campaign in the 1,300 square-kilometer (500 square-mile) forest in northeastern Borno state had led to the "final crushing of Boko Haram terrorists in their last enclave in Sambisa Forest".
Posted by: badanov || 12/30/2016 00:00 || Comments || Link || E-Mail|| [273 views] Top|| File under: Boko Haram
Arabia
Yemeni forces shoot down Soddy helo in Najran
[IranPressTV] Yemeni forces have shot down a Saudi Apache helicopter in the kingdom's southern Najran Province in fresh attacks in response to Riyadh's deadly military aggression.

Yemen's al-Masirah television reported that the chopper was brought down on Thursday as it was attacking positions held by the Yemeni fighters.

The report further noted that the Yemeni forces destroyed an Abrams tank and killed five Saudi soldiers at Najran's Qiyadah military base.

Three other Saudi soldiers lost their lives in Talah military base in Najran.

Two more Saudi tanks were destroyed in Najran's Rajla military base and southwestern Jizan Region.

Moreover, Yemeni snipers killed Saudi soldiers in neighboring Asir Region.


More at the link
Posted by: badanov || 12/30/2016 00:00 || Comments || Link || E-Mail|| [339 views] Top|| File under: Houthis
Drone Strike Kills Local Qaida Chief in Yemen
Sadly, no name is given, so we don't know if this is a genuine Number Three or merely a patrol leader.

[AnNahar] A

dronezap

in Yemen


...an area of the Arabian Peninsula sometimes mistaken for a country. It is populated by more antagonistic tribes and factions than you can keep track of. Except for a tiny handfull of Jews everthing there is very Islamic...


likely carried out by U.S. forces on Thursday killed a local al-Qaeda chief and his guard, a security official said.

The strike hit a vehicle at Sawmaa in al-Bayda province, killing Jalal al-Seydi, who was the "emir" of al-Qaeda in the town of Loder, in the neighboring southern province of Abyan
...a governorate of Yemen. The region was a base to the Aden-Abyan Islamic Army terrorist group until it dropped the name and joined al-Qaeda. Its capital is Zinjibar. In March 2011, al-Qaeda in the Arabian Peninsula declared the governate an Islamic Emirate after seizing control of the region. The New York Times fastidiously reported that those in control, while Islamic hard boyz, are not in fact al-Qaeda, but something else that looks, tastes, smells, and acts the same. Yemeni government forces launched an effort to re-establish control of the region when President-for-Life Saleh was tossed and the carnage continues...
, the official said.

The United States is the only country operating drones over Yemen, but it only sporadically reports on the long-running bombing campaign against the country's powerful al-Qaeda branch.

The U.S. authorities consider al-Qaeda's Yemen-based franchise, al-Qaeda in the Arabian Peninsula


...the latest incarnation of various Qaeda and Qaeda-allied groups, including the now-defunct Aden-Abyan Islamic Army that boomed the USS Cole in 2000...


, to be its most dangerous.
Posted by: trailing wife || 12/30/2016 00:00 || Comments || Link || E-Mail|| [662 views] Top|| File under: al-Qaeda in Arabia
Caucasus/Russia/Central Asia
Russia arrests 7 suspects over IS terror plots
[IsraelTimes] Russia's security agencies arrest seven people suspected of preparing New Year's terror attacks in Moscow on orders from the Islamic State
...formerly ISIS or ISIL, depending on your preference. Before that al-Qaeda in Iraq, as shaped by Abu Musab Zarqawi. They're very devout, committing every atrocity they can find in the Koran and inventing a few more. They fling Allah around with every other sentence, but to hear the pols talk they're not really Moslems....
group in Syria.

Russia's main domestic security and counter-terrorism agency, the FSB, says its agents tossed in the calaboose
Maw! They're comin' to get me, Maw!
the suspects in the North Caucasus province of Dagestan
...a formerly inoffensive Caucasus republic currently bedevilled by low-level Islamic insurgency, occasional outbreaks of separatism, ethnic tensions and terrorism, primarily due to its proximity to Chechnya. There are several dozen ethnic groups, most of which speak either Caucasian, Turkic, or Iranian languages. Largest among these ethnic groups are the Avar, Dargin, Kumyk, Lezgin, and Laks. While Russers form less than five percent of the population, Russian remains the primary official language and the lingua franca...
. The FSB says the suspects were preparing attacks with automatic weapons and explosives in crowded places.

Islamist

Death Eaters

in Dagestan have mounted frequent attacks on police and officials, and some have sworn allegiance to the Islamic State group.




The Daily Mail has photos of the arrest here. Those of you who know about weapons will get more out of them than I did.
Posted by: trailing wife || 12/30/2016 00:00 || Comments || Link || E-Mail|| [300 views] Top|| File under: Islamic State
4 die in Azerbaijani fighting
At least four soldiers have been killed in the latest round of confrontation between Armenia and Azerbaijan


...the secular Turkic former Soviet republic whose people are Shiite and fond of Israelis. Until recently the best schools in the country were Gulenist "Turkish schools", but since Erdogan Bey "the much beloved" broke up with his BFF, they've been transferred to local management...

along the shared border of the two Caucasus countries.

Armenian Defense Ministry spokesman, Artsrun Hovhannisyan, said Thursday that three Armenian troops had been killed in the shootout that erupted near the Armenian village of Chinari.

"In the early hours of Thursday morning, Azerbaijani armed forces attempted a subversive intrusion into Armenian territory," Hovhannisyan said, adding that the fighting was still underway, "with both sides using grenade launchers and sniper rifles."

Meanwhile, Baku rejected Yerevan's claim that it had initiated the clash, saying it was the Armenians who triggered the clash by sending a "subversive group" to Azerbaijan.

Azerbaijan's Defense Ministry said in a statement that the Armenian group "was ambushed as it attempted to violate the Azerbaijani state border."

"The enemy suffered heavy losses and was forced to retreat," it said, adding that one Azerbaijani soldier was killed in the combat.

For more than 20 years, Azerbaijan and Armenia have been locked in a bitter dispute over the Nagorno-Karabakh region, an area which is recognized as part of Azerbaijan's territory but controlled by Armenia-backed separatists.

A bloody war over the territory, which killed some 30,000 people, ended in a truce in 1994, but cross-border fire has continued along the frontline and across the border. The two ex-soviet states are yet to sign a permanent peace deal.

Hostilities escalated in April, when Armenia and Azerbaijan were nearly on the brink of a full-out war. The surge in violence claimed at least 110 lives from the two sides before Russia intervened and brokered a ceasefire. Attempts for re-launching a peace process have failed since then.
Posted by: badanov || 12/30/2016 00:00 || Comments || Link || E-Mail|| [271 views] Top|| File under:
Europe
Europe migrant colonist briefs
Three migrants die in traffic accident in Serbia's south: Police

[AlAhram] Three Afghan migrants died and another 11, including six children were injured in a traffic accident in southern Serbia on Thursday when a passenger car crammed with people swerved off the road and hit a safety barrier, the interior ministry said. The driver, a suspected smuggler, fled the scene, while all the injured were transported to the hospital in the nearby city of Nis, 200 kilometers (124 miles) south of Belgrade, the ministry said in a statement.

Serbia was a focal point for migrants last year, when hundreds of thousands fleeing wars and poverty in the Middle East and Asia travelled up through the Balkans to reach wealthy Western Europe. Although that route was closed off in March, Serbian authorities estimate a further 110,000 migrants have passed through the country, many using smugglers to travel across Serbia and cross its barbed-wire border with Hungary.

On Monday, Serbian authorities arrested three men on suspicion of people trafficking after 77 migrants were found hidden in cargo vehicles.

According to the UN refugee agency, around 7,000 migrants are stranded in camps in Serbia.

Child migrants return to Calais hoping to cross to Britain in new year

[Ynet] As the new year approaches, child migrants who left Calais after their "Jungle" camp was demolished are again gathering in the northern French town hoping to reach Britain, migrants and charity workers said.

Last month, France moved more than 1,600 child migrants from the site which had been razed by bulldozers to reception centres across the country after a row with Britain over who should take care of them. But some children have returned to Calais, just 21 miles (33 km) from Britain, after learning they would not be allowed to enter the UK under a change to immigration law which permits the country to take in vulnerable unaccompanied child refugees.

Last Friday, dozens of child migrants launched a legal challenge against the British government seeking a written explanation of why it ruled that it was not in the children's "best interests" to be resettled in the UK, their lawyers said.


First, give each "child" a physical to establish actual age, while also collecting photos, fingerprints, DNA, copying their papers, and cloning their phones. Deport any who are not actual children back to their countries of origin immediately. Any remaining actual children can then be evaluated for suitability.

Nearly 20,000 migrants turned away at Germany's borders, 55,000 more chose to leave

[DeutscheWelle] So far this year around 55,000 migrants voluntarily left Germany to return to their country of origin, the largest number in 16 years, the daily "Süddeutsche Zeitung" reported. The number is nearly double the estimated 25,000 forced deportations carried out so far this year. Most of the migrants came from the western Balkans, with around 15,000 people returning to Albania up to November. That was followed by another 5,000 migrants each from Serbia, Kosovo and Iraq. The figures are based on internal documents from the Federal Office for Migration and Refugees (BAMF).

People from the Balkans have little chance of receiving permanent residency rights in Germany. By voluntarily repatriating, they avoid forced deportation and a permanent ban on reentering Germany, and may also be eligible for monetary support.

German police have denied entry at land borders, ports and airports to 19,720 people between January and November 2016. That compares to 8,913 entry denials in all of 2015. A large portion of those stopped at the border came from Afghanistan, Syria, Iraq and Nigeria, according to the "Neue Osnabrücker Zeitung" newspaper. But the number of migrants stopped at the border is deceptive as the border controls were implemented only with Austria, meaning migrants may have entered using alternative routes. Nearly 75 percent of border denials were at the Austrian-German border.

Many asylum-seekers and migrants have arrived in Germany without ID documents, either because they don't have them or they purposefully destroyed them knowing it would slow down deportation. Now the CSU is calling for restricting entry to people without ID documents. Whoever arrives at the border without a passport or other ID documents should be "held at the border and stay in transit centers until their identity is clarified," the CSU's Bavarian state lawmakers proposed in a policy paper.

Bavarian lawmakers aim to turn refugee boats back to Africa

[DeutscheWelle] As security and refugee debates heat up in Germany ahead of federal elections in 2017, politicians in the Christian Social Union (CSU), the Bavarian sister party to Chancellor Angela Merkel's Christian Democratic Union (CDU), are looking to propose a drastic shift in how Germany, and Europe, handle migrant arrivals, according to a new position paper set to be unveiled next week.

The CSU will hold a party convention next week and are set to call for tens of thousands of migrants intercepted in the Mediterranean Sea to be sent back to North Africa, according to an internal policy paper obtained by the "Rheinische Post" newspaper.

Some 181,000 migrants from the Middle East and Africa have been registered in Italy in 2016 after braving the central Mediterranean route, which has claimed some 5,000 lives this year. Many migrants are intercepted by rescue boats and European navies before being brought to the EU.

The CSU's plan would call for expanding cooperation with North African countries and convincing them to take back migrants. "This is the only way to put pressure on organized criminals in the Mediterranean," the policy paper said.

In addition, the CSU is advocating limitations on family reunification for certain classes of asylum seekers beyond 2018. Germany had tightened asylum laws earlier this year by - among other things - suspending family reunification for asylum seekers granted so-called "subsidiary protection" for two years.

Crimes against refugee centers in Germany down slightly in 2016

[DeutscheWelle] Germany's Federal Criminal Police Office (BKA) said up until December 27, out of the 921 reported offenses against refugee homes, 857 of them had a suspected far-right background. That compares to a total of 1,031 offenses in 2015, 923 of which were suspected of having a far-right background.

Investigators said most of the crimes were for damage to property including graffiti. But more than 150 cases involved violence against migrants.
The figures revealed 66 arson attacks, down by almost a third on 2015, and four explosions, the number of which had halved compared to last year.

The number of migrants arriving in Germany has fallen significantly since its peak in 2015. Around 305,000 had registered for asylum in Germany by the end of November, compared to 890,000 last year, according to German government figures.

Police Ban German Far-Right New Year's Eve Protest in Cologne
29 Dec 2016
Police in Cologne have banned the far-right National Democratic Party (NPD) from holding a demonstration at the Cologne cathedral square on New Year's Eve over safety concerns.

Italy Says Another 900 Migrants Picked up in Mediterranean


And so the asinine activity continues, virtue signallng all the way to Armageddon.

29 Dec 2016
Another 900 migrants have been rescued from stricken boats off Libya, Italy's coastguard said Wednesday, three days before the end of what is already a record year for arrivals at the country's southern ports.

Nearly Half of Young Tunisians Considering Move to Europe
28 Dec 2016
More than 45 per cent of young Tunisians want to migrate illegally to Europe according to a new study, and an estimated 35,000 have already done so in the last few years.

Number of Syrian Migrants in Germany Could DOUBLE Due to Family Reunification
28 Dec 2016
The vice president of the Bundestag, Germany's parliament, fears that the number of Syrian migrants will double due to family reunification laws alone.

Merkel is punished for her open door refugee policy as backing for German chancellor's party crumbles amid surge in support for the far-right
28/12/16
[DailyMail] With 434,019 members at the end of last month Angela Merkel's CDU party has now slipped behind Germany's social democrats.
Disguised as refugees and able to cross borders without being identified: ISIS general who blew up a hostage with a rocket and decapitated another prisoner is 'back in Europe with 400 soldiers' after fleeing Syria
29/12/16
Kosovan Lavdrim Muhaxheri and his men are among thousands who have fled Syria after ISIS suffered devastating losses in war-torn Syria, according to sources in Italian intelligence. Many of the fighters are feared to have disguised themselves as refugees in order to get into Europe, according to information leaked from the spying agency.

Spanish ISIS widows arrested while trying to return to Europe from Syria after their barbaric husbands were killed
29/12/16
Spanish national Asia Ahmed Mohamed, 26, and Fatima Akil Laghmich (pictured), 21, were arrested by Turkish authorities as they tried to enter the country from Syria.
Posted by: trailing wife || 12/30/2016 00:00 || Comments || Link || E-Mail|| [323 views] Top|| File under: Moslem Colonists
New Year's Eve Terror Plot Foiled, Radical Islamists Arrested
[Breitbart] Three radical Islamists have been incarcerated
Yez got nuttin' on me, coppers! Nuttin'!
in two separate counter-terrorism raids in southwestern

La Belle France

, one on suspicion of plotting a New Year's Eve terror attack.

The counter-terrorism raids were conducted on Monday and Tuesday night in the department of Haute-Garonne, south-west

La Belle France

, a region where several hundred radical Islamists are being monitored. The two operations are indicative of the level of eminent threat anticipated by French security agencies, reports La Dépêche.

The first raid in Toulouse


...lies on the banks of the River Garonne, half-way between the Atlantic Ocean and the Mediterranean Sea. The Toulouse metropolitan area is the fourth-largest in La Belle France...


resulted in the arrests of two men, aged 42, on suspicion of plotting attacks against

coppers

. Both were identified as radical Islamists and one profiled as a potential

jacket wallah

. Small arms and light weapons were also seized. Le Figaro reports the men were illegal migrants colonists.

The second raid in Cugnaux, 10 miles south-west of Toulouse, resulted in the arrest of a 30-year-old man as part of an investigation conducted by the antiterrorist prosecutor's office in

Gay Paree

. The suspect "is known to [police] services, he is suspected of wanting to carry out an attack on Dec 31," a police source told

Rooters

.

The man was known to several investigative units and had been subject to a search some months ago. Surveillance had been stepped up around this "potentially dangerous" target, a close source told La Dépêche.

The Haute-Garonne prefecture confirmed that since 15 November 2015, two days after the terrorist attacks in

Gay Paree

and Saint-Denis, 55 searches had been carried out in Toulouse and its suburbs.

According to a report published on 7 November 2016 by the Ministry of the Interior, more than 4,000 searches took place in one year, and 95 house arrests are still in force in the country. These searches ended in the seizure of nearly 600 firearms "of which 77 were weapons of war," confirmed then-Minister of the Interior Bernard Cazeneuve.
Posted by: trailing wife || 12/30/2016 00:00 || Comments || Link || E-Mail|| [388 views] Top|| File under: Moslem Colonists
India-Pakistan
2 Army men injured, LeT militants flee from cordon
[Daily Excelsior] Two Army men

were maimed

today in a

shootout

with Lashkar-e-Taiba
...the Army of the Pure, an Ahl-e-Hadith terror organization founded by Hafiz Saeed. LeT masquerades behind the Jamaat-ud-Dawa facade within Pakistain and periodically blows things up and kills people in India. Despite the fact that it is banned, always an interesting concept in Pakistain, the organization remains an blatant tool and perhaps an arm of the ISI...
bandidos

forces of Evil

in Shahgund area of Hajin in North

Kashmire

's Bandipora district.

Sources said that on a specific input about the presence of bandidos

forces of Evil

in the area, Army and Special Operations Group (SOG) of Jammu and

Kashmire

Police launched a joint operation in Shahgund Hajin area early today.

At least three bandidos

forces of Evil

of LeT, who were hiding in the village,

shot up

the troops who were laying cordon around Gulshanpora Mohalla of Shahgund in Hajin, injuring two Army men. The injured Army men were shifted to hospital for treatment but the bandidos

forces of Evil

under the cover of heavy fire and darkness fled.

The security forces cordoned off the adjacent areas but could not trace out the bandidos

forces of Evil

who were hiding in the village and fled after a brief

shootout

.

Sources said that these were the same bandidos

forces of Evil

who fled from the cordon in Parray Mohalla Hajin, when Army's 13 Rashtriya Rifles, Special Operations Group (SOG) Bandipora and Central Reserve Police Force (CRPF) cordoned it off last week.

They said that these bandidos

forces of Evil

identified as Musaib and Maviya and Khitab, all Paks, infiltrated into

Kashmire

this year and are operating in this area for past few months. Security forces have been tracking them for last few months in the area.

This is for the second time that bandidos

forces of Evil

fled from the cordon since last evening in

Kashmire

.

A group of bandidos

forces of Evil

fled after security forces cordoned off Bandzoo village in Pulwama district of South

Kashmire

last evening. Security forces received specific information about presence of a group of bandidos

forces of Evil

in the orchard area of the village last evening.

Sources said that local bandidos

forces of Evil

of LeT and Hizbul Mujahideen had a meeting in the orchards to chalk out the strategy and security forces after receiving information cordoned it off but the bandidos

forces of Evil

managed to flee.

Security forces later conducted searches of these orchards but bandidos

forces of Evil

had fled. They, however, recovered two pouches, one magazine, 60 rounds of ammunition and some food items.
Posted by: Fred || 12/30/2016 00:00 || Comments || Link || E-Mail|| [307 views] Top|| File under: Lashkar e-Taiba
Iraq
Mosul Offensive News
Iraqis begin second phase of operations in Mosul

[al-Manar] Iraq's counterterrorism apparatus chief announced Thursday the start of the second phase of the anti-ISIL operations in Mosul city.

The campaign will be concentrated on the eastern neighborhoods of the northern city, knowing that the Iraqi army and security forces, backed by the mobilization forces and allies, achieved a great battlefield progress, especially in Tal Afar, and inflicted heavy losses upon ISIL terrorists during the first phase of the operations.

Iraqi forces capture parts of two districts in Mosul

[Al Arabiya] Iraqi security forces have begun the second phase of the battle to retake Mosul from ISIS militants on Thursday in several southeastern districts of the city, Al Arabiya's correspondent reported.

Breaking a two-week lull in fighting, Iraqi troops backed by the US-led coalition's airstrikes and artillery pushed deeper into eastern Mosul in a multi-pronged assault against ISIS militants in the city.

Elite special forces pushed into the Karama and Quds neighborhoods, while army troops and federal police advanced into the nearby Intisar, Salam and Sumor neighborhoods. Columns of dark smoke rose overhead as explosions shook the city and heavy machine gun fire echoed through the streets.

Stiff resistance by the militants, civilians trapped inside their houses and bad weather have slowed advances in the more than two-month-old offensive to recapture Iraq's second largest city, the extremist group's last urban bastion in the country. It is the biggest Iraqi military operation since the 2003 US-led invasion.

The battle began around 7am on a bright but chilly December day and continued until shortly before sundown.

The counterterrorism forces, also known as the Golden Brigade, captured about half of the Quds neighborhood by early afternoon.

A statement by the US-led coalition said Thursday's offensive opened two new fronts in eastern Mosul, increasing pressure on the militants' "dwindling ability to generate forces, move fighters or resupply."

It said that, at the request of the Iraqi government, coalition warplanes had "re-struck" two bridges over the Tigris River in Mosul on Tuesday, and a day earlier "disabled" the last bridge crossing in the city.

"The strikes were conducted to reduce enemy freedom of movement, and to further disrupt ISIL's ability to reinforce, resupply, or use vehicle-borne improvised explosive devices in East Mosul," said the statement.

In an interview with The Associated Press on Tuesday, Lt. Gen. Abdul-Wahab al-Saadi, commander of the special forces in eastern Mosul, said his forces have been bolstered by reinforcements and were less than 3 kilometers from the Tigris River, which slices the city in half.
Posted by: badanov || 12/30/2016 00:00 || Comments || Link || E-Mail|| [419 views] Top|| File under: Islamic State
Mosul air raids may have hit civilians
[ARA News] Erbil – During the second phase of the operation to capture Iraq's northern city of Mosul from ISIS, a coalition airstrike on Thursday possibly killed civilians, the US-led coalition said in a statement.

"During operations to liberate Mosul on Dec. 29, a Coalition airstrike struck a van carrying ISIS fighters observed firing a SPG9/RPG recoilless rifle before loading the weapon in the van and driving off," the coalition said. "The van was struck in what was later determined to be a hospital compound parking lot resulting in possible civilian casualties."

This comes as US-backed Iraqi forces started the second phase of the battle for Mosul against Islamic State's (ISIS) militants.

The coalition said that they will take all allegations of civilian casualties seriously and investigate the incident.

"[The US-led coalition] releases monthly reports covering our tracking and investigation of allegations of civilian casualties. Coalition forces comply with the Law of Armed Conflict, work diligently to be precise in our airstrikes, and take all feasible precautions during the planning and execution of airstrikes to reduce the risk of harm to civilians," the coalition said.

The Iraqi security forces on Thursday opened up new fronts in Mosul. "Iraqi forces this morning launched simultaneous offensives across three new fronts into east Mosul following tactical refit and reinforcement," Brett McGurk, the coalition anti-ISIS envoy said on Thursday.

"We are proud to support Iraqi forces as they fight on behalf of the world to rid ISIS from Mosul while protecting its civilian population," McGurk said.

In eat meantime, Iraqi troops backed by the US-led coalition's airstrikes and artillery pushed deeper into eastern Mosul in a multi-pronged assault against ISIS militants in the city. Elite special forces pushed into the Karama and Quds neighborhoods, while army troops and federal police advanced into the nearby Intisar, Salam and Sumor neighborhoods. Columns of dark smoke rose overhead as explosions shook the city and heavy machine gun fire echoed through the streets.
Posted by: badanov || 12/30/2016 00:00 || Comments || Link || E-Mail|| [307 views] Top|| File under: Islamic State
Southeast Asia
33 wounded in second Philippines mystery bombing
[Reuters] At least 33 people were hurt after two bombs exploded during an amateur boxing match in a central Philippine town, government and police officials said on Thursday. The attack took place in Hilongos town in Leyte province, about 380 miles southeast of Manila, late on Wednesday, the second on a public place in less than a week.

The explosions took place when people were watching a boxing match that was part of an annual Roman Catholic holiday festival. Police recovered an 81-mm mortar cartridge from outside a mall in Leyte province. The homemade explosive devices were detonated remotely by a mobile phone during the fight.

Police not identified the attackers, and no group has yet claimed responsibility. Presidential spokesperson Ernesto Abella said a probe has been launched into the attack.

There are conflicting reports on the number of wounded. It is thought to include at least ten children aged between seven and 15 years. Hilongos Mayor Alberto Villahermosa said, "There were two blasts ... Luckily, the second blast wasn't perfect... The bomb expert said the detonating cord wasn't long enough. It wasn't made properly. The explosion wasn't very strong."

The twin blasts follow a grenade attack on Christmas Eve that injured 16 people outside a Catholic church on Mindanao. However, there is no indication that both the attacks are linked, police said.
Another unexploded bomb was also found in the town, which is about 620 kilometres (385 miles) south of Manila, said the town's mayor Albert Villahermosa.

A bomb went off on a highway on the southern island of Mindanao barely an hour later, wounding six people, the military said.

"A lamppost was catapulted from the impact of the explosion," said Lieutenant Colonel Edgar Delos Reyes.
Posted by: ryuge || 12/30/2016 00:00 || Comments || Link || E-Mail|| [415 views] Top|| File under:
Bomb damages police truck in southern Thailand
[Bangkok Post] A pickup truck used by a special operations unit of Rueso district police was damaged by a bomb explosion in Narathiwat province on Thursday morning. Police spokesman Marut Nilkosee said the pickup was carrying a six-man patrol team. As it neared the bridge, militants hiding in roadside bushes detonated a bomb planted on the road using a communications radio. The police vehicle was damaged but no one was injured by the blast.
Posted by: ryuge || 12/30/2016 00:00 || Comments || Link || E-Mail|| [357 views] Top|| File under: Thai Insurgency
Syria-Lebanon-Iran
ISIS 'war committee' member killed in airstrike near Raqqa
[RUDAW.NET] A coalition Arclight airstrike near Raqqa this week killed a senior ISIS military leader, the coalition confirmed in a statement published Thursday.

Abu Jandal al-Kuwaiti, "was a previous member of the

ISIS

's War Committee and was involved in their retaking of Palmyra, Syria, before being reassigned to Tabqa to try to improve

ISIS

's defenses against the Syrian Democratic Forces," reads a statement from the Combined Joint Task Force of the US-led global coalition fighting ISIS in Iraq and Syria.

Al-Kuwaiti was killed on Monday in an Arclight airstrike near Tabqa Dam, west of Raqqa where the Syrian Democratic Forces (SDF) are fighting the

bully boy

s.

The statement added that al-Kuwaiti "was involved in the use of suicide vehicles, IEDs and chemical weapons against the SDF."

Tabqa city, 40 kilometres west of Raqqa, is of strategic importance ‐ it is home to both a major dam and a former airbase.

The conflict monitor Syrian Observatory for Human Rights stated that "leading figures" of ISIS live in the city, which also houses the

murderous Moslem

group's largest prison where key prisoners are being held.

As of the early this week, the SDF are within five kilometres from Tabqa Dam.

The global coalition has been supporting the SDF in their offensive, including providing heavy air support. The US has carried out more than 100 Arclight airstrikes near Tabqa Dam since December 9, US Special Presidential Envoy to the coalition Brett McGurk tweeted on Thursday.
Posted by: Fred || 12/30/2016 00:00 || Comments || Link || E-Mail|| [294 views] Top|| File under: Islamic State
Syrian rebel group Ahrar al-Sham says has 'reservations' about Syria agreement
[EN.ZAMANALWSL.NET] A

front man

for a major Syrian rebel group said Thursday it had reservations about an agreement for a nationwide cease-fire and resumption of negotiations and was not among the groups that had signed it.

"Ahrar al-Sham


...a Syria jihadi group made up of Islamists and salafists, not that there's that much difference, formed into a brigade. They make up the main element of the Islamic Front but they don't profess adoration of al-Qaeda and they've been fighting (mainly for survival) against the Islamic State. Their leadership was wiped out at a single blow by a suicide kaboom at a crowded basement meeting in September, 2014...


has a number of reservations over the proposed agreement and the negotiations linked to it, and therefore has not signed it. We will make clear our reservations in due course," Ahmad Qura Ali, a

front man

for the powerful Islamist group, wrote on his Twitter account.

Posted by: Fred || 12/30/2016 00:00 || Comments || Link || E-Mail|| [330 views] Top|| File under: Ahrar al-Sham (Salafists)
100,000 people face harsh conditions as Assad forces pound Wadi Barada
[EN.ZAMANALWSL.NET] The Syrian regime forces on Thursday have continued their ground and aerial campaign on the villages of Wadi Barada valley northwest of the capital for the ninth day where about 100,000 civilians live in deteriorating living conditions.

Local activists said more than 60-barrel bombs had been dropped on the mountainous villages on the border with

Leb

, killing five people and threatening the main water supply of Damascus to be dried.

The regime army escalated aerial bombing on valley about 18 km (11 miles) northwest of the capital to recapture the strategic area where a major spring provides most of the capital's water supplies, rebels and residents said.

They said the army shelled and bombarded several towns in Wadi Barada valley in a major offensive launched since last Friday. The roads leading to the towns in the valley and the mountain cliffs surrounding the area are under the control of elite Republic Guards and the Lebanese Shi'ite Hezbollah group, they said.

Residents said fighting focused on Baseimeh village at the edge of the valley where the army and its allies are pushing to advance deeper in an enclave where 10 villages are inhabited by an estimated 100,000 people.

The rebels said the army was emboldened by gaining full control of Aleppo city and was seeking to force them to either leave or face all out war.

Posted by: Fred || 12/30/2016 00:00 || Comments || Link || E-Mail|| [352 views] Top|| File under: Govt of Syria
U.S.-backed SDF takes new ground from ISIS near Raqqa
[EN.ZAMANALWSL.NET] Kurdish-led Syria Democratic Forces took new ground from the Islamic State
...formerly ISIS or ISIL, depending on your preference. Before that al-Qaeda in Iraq, as shaped by Abu Musab Zarqawi. They're very devout, committing every atrocity they can find in the Koran and inventing a few more. They fling Allah around with every other sentence, but to hear the pols talk they're not really Moslems....
in the western countryside of Raqqa city, the U.S.-backed militia said in statement Wednesday.

The SDF fighters captured Haddaj village after two days of

festivities

with ISIS. The ongoing advance will be to control the strategic village of al-Mahmoudelly near Raqqa, the de facto capital of ISIS.

On Tuesday, Tlal Sillo, a

front man

for SDF said the fighters, with the support of U.S., French and British special forces, have driven ISIS from dozens of villages and farms in recent days and are now about 5 kilometers (3 miles) from the Euphrates Dam.

The SDF, a coalition of Kurdish and Arab fighters, has been on the offensive in Raqqa province since early November, advancing with the aid of U.S.-led Arclight airstrikes. The operation is aimed at encircling and eventually retaking Raqqa, the de facto capital of the

bad boy

group's self-declared caliphate.

The city is home to nearly 200,000 mostly Sunni Arabs and an estimated 5,000 ISIS fighters.

"The ongoing operation is the second phase west of Raqqa," Sillo said, adding that the first phase was north of the city. "More phases will come later to isolate the city and then to begin liberating it."

The capture of the dam, which controls the flow of water to parts of Syria and neighboring Iraq, would deal a major blow to the

bad boy

group, which has held the facility for more than two years. Behind the dam lies Lake Assad, which at 640 square kilometers (247 square miles), is Syria's largest reservoir.

Both sides claim to have inflicted heavy casualties on the other. The ISIS-linked Aamaq news agency reported Monday that 24 SDF fighters were killed in the area, while Sillo said his forces had killed dozens of

bad boy

s.

The

Britannia

-based Syrian Observatory for Human Rights said the fate of a top ISIS military commander known as Abu Jandal al-Kuwaiti is still unknown after he was targeted by U.S.-led coalition aircraft. The Syrian army said Abu Jandal was killed fighting in the Tabqa area near the dam. ISIS supporters on social media confirmed he was killed.

Posted by: Fred || 12/30/2016 00:00 || Comments || Link || E-Mail|| [329 views] Top|| File under: Islamic State
Ceasefire backed by Russia, Turkey takes effect
[Al Jazeera] A ceasefire across Syria has gone into effect after the government and some armed opposition groups accepted a truce agreement brokered by Russia and The Sick Man of Europe Turkey


...the only place on the face of the earth that misses the Ottoman Empire....


Thursday's ceasefire began at 12am local time (22:00 GMT), and, if it holds, will be followed by peace negotiations in Kazakhstan's capital Astana within one month.

Turkey and Russia have pledged to act as guarantors to the cessation of hostilities.

Previous UN-backed attempts to end the Syrian civil war, which started as a largely unarmed uprising against
Hereditary President-for-Life Bashir Pencilneck al-Assad


Scourge of Qusayr...


in March 2011, have failed and often led to fierce fighting.

The Islamic State
...formerly ISIS or ISIL, depending on your preference. Before that al-Qaeda in Iraq, as shaped by Abu Musab Zarqawi. They're very devout, committing every atrocity they can find in the Koran and inventing a few more. They fling Allah around with every other sentence, but to hear the pols talk they're not really Moslems....
of Iraq and the Levant (

ISIS

) group and Jabhat Fateh al-Sham


...formerly al-Nusra, the current false nose and mustache of al-Qaeda in the Levant...


group [formerly al-Nusra


...formally Jabhat an-Nusrah li-Ahli al-Sham (Support Front for the People of the Levant), also known as al-Qaeda in the Levant. They aim to establish a pan-Arab caliphate. Not the same one as the Islamic State, though .. ...


Front] have been excluded from the ceasefire, according to reports.
Posted by: Fred || 12/30/2016 00:00 || Comments || Link || E-Mail|| [318 views] Top|| File under: Govt of Syria
Rooshun warbirds pound ISIS positions in al-Bab
ISTANBUL: Russian warplanes have for the first time bombed jihadist targets around the town of Al-Bab in Syria held by Daesh extremists but surrounded by Turkish forces, a report said Thursday.
The Dogan news agency, citing military sources, said the air strikes took place on Wednesday. The report was published after the announcement of a deal brokered by Turkey and Russia for a nationwide cease-fire in Syria.

There was no official confirmation of the report. The agency did not specify if the strikes were coordinated with Turkey.

The Britain-based Syrian Observatory for Human Rights said "strikes suspected to be Russian" had been hitting Al-Bab for the last two days "in support of the Turkish operation."

There was no comment from the Russian army.

Turkey has for four months pressed an incursion against Daesh jihadists inside Syria in support of pro-Ankara fighters.

But they have faced stiffening resistance in the battle to take Al-Bab, taking increasing casualties.

Turkey has in the last days stepped up criticism of US-led anti-Daesh coalition forces for failing to back the Turkish incursion inside Syria with air support.

President Recep Tayyip Erdogan, who this week accused Washington of backing Daesh jihadists, on Thursday again attacked the US for its "support" for terror organizations in Syria.
Posted by: badanov || 12/30/2016 00:00 || Comments || Link || E-Mail|| [286 views] Top|| File under: Islamic State
Syrian regulars combating ISIS in Homs
[al-Manar] The Syrian army controlled on Thursday the hills which surround Sharifa village in south of Tifur airport and killed 70 ISIL terrorists.

The Syrian military also repelled a major terrorist attack on its positions in north of Tifur airport in Homs countryside.

More than 126 terrorists of ISIL were killed in fires of the Syrian Army in the framework of its continuous war against terrorism in Palmyra area in the eastern countryside of Homs, according to SANA.

The Syrian Army units killed a number of the terrorists' leaders and destroyed one of al-Nusra's radio-controlled airplanes in Daraa southern province, SANA added.

In Daraa al-Bald area, an army unit downed a radio-controlled airplane belonging to al-Nusra terrorists and destroyed it in the surroundings of the Post Building without any human casualties, SANA reported.
Posted by: badanov || 12/30/2016 00:00 || Comments || Link || E-Mail|| [324 views] Top|| File under: Islamic State
Who's in the News
26
[untagged]
12
Islamic State
3
Moslem Colonists
3
Govt of Syria
2
Boko Haram
2
Taliban
2
Sublime Porte
1
Salafists
1
Arab Spring
1
al-Qaeda in North Africa
1
Lashkar e-Taiba
1
Palestinian Authority
1
Houthis
1
al-Qaeda in Arabia
1
Ahrar al-Sham (Salafists)
1
Jamaat-ul-Mujahideen Bangladesh (IS)
1
Thai Insurgency
Bookmark
E-Mail Me
The Classics
The O Club
Rantburg Store
The Bloids
The Never-ending Story
Thugburg
RSS Links
Gulf War I
The Way We Were
Bio
Merry-Go-Blog
Hair Through the Ages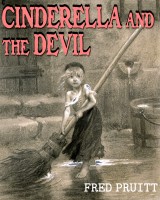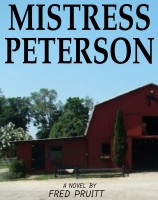 On Sale now!


A multi-volume chronology and reference guide set detailing three years of the Mexican Drug War between 2010 and 2012.

Rantburg.com and borderlandbeat.com correspondent and author Chris Covert presents his first non-fiction work detailing the drug and gang related violence in Mexico.

Chris gives us Mexican press dispatches of drug and gang war violence over three years, presented in a multi volume set intended to chronicle the death, violence and mayhem which has dominated Mexico for six years.
Click here for more information


Meet the Mods
In no particular order...


Steve White
Seafarious
Pappy
lotp
Scooter McGruder
john frum
tu3031
badanov
sherry
ryuge
GolfBravoUSMC
Bright Pebbles
trailing wife
Gloria
Fred
Besoeker
Glenmore
Frank G
3dc
Skidmark
Alaska Paul



Better than the average link...



Rantburg was assembled from recycled algorithms in the United States of America. No trees were destroyed in the production of this weblog. We did hurt some, though. Sorry.
3.80.38.5