Afghanistan
Kabul Blast in Diplomatic Area Kills 80
[AlJazeera] At least 80 people, mostly Afghan civilians, have been killed by a huge bomb blast in Kabul, and more than 300 people are wounded.

The explosion stuck at the heart of the Afghan capital's diplomatic area, with scenes of carnage, panic and sorrow quickly emerging.


The 'message': No one is safe. Not in Afghanistan, anyway.


Journalists said the windows of their offices shook, while people ran from the epicentre of the blast with bloody faces.

The blast came just two days into the Muslim holy month of Ramadan.


Social media reaction at link, not so much news.




There is tweeted photo of the hole in the road left by the bomb blast, which appears to my untutored eye to be 10-12 feet deep (~3.5m). The article links to a proper Al Jazeera article here. It was updated around noon EDT, has a brief video reporting this took place at the height of morning rush hour, a map of sorts of the key buildings around Zanbaq Square, and adds:

Reporting from Kabul, Al Jazeera's Qais Azimy cited sources as saying that the death toll could be as high as 100, with more than 500 wounded.

The incident raised many security questions in Kabul, Azimy said, noting that many were wondering how "a truck full of explosives could manage to get to that highly secure" part of the Afghan capital.

"Heavily-loaded vehicles are checked thoroughly and usually they are not allowed to pass through these areas without prior clearance from the security forces," Rahim, the security commentator, said.


Bribery, a cousin of the guard got a special favour, the guard was one of the bad guys, or some combination thereof, I suspect.
Posted by: Bobby || 05/31/2017 07:07 || Comments || Link || E-Mail|| [926 views] Top|| File under: Islamic State
Polish, Afghan forces free 11 hostages from the Taliban
[AlAhram] Polish and Afghan special forces, backed by U.S. air power, freed 11 people who had been taken hostage by the Taliban
...Arabic for students...
in Afghanistan's Helmand


...an Afghan province populated mostly by Pashtuns, adjacent to Injun country in Pak Balochistan...


province, Poland's Defense Minister Antoni Macierewicz said on Tuesday.

The hostages included two solders, four

coppers

and five civilians, all of them Afghan nationals who had been held captive for four months in a village held by the Taliban, Macierewicz told a news conference in Warsaw.

"These people were beaten, tortured, treated terribly for four months," he said.

The Polish special forces, who are usually based in Kandahar province but were in Helmand on a training mission, were primarily involved in preparing the operation to free the hostages and had a supporting role, but it was the Afghan forces who did the fighting against the Taliban, the minister said.

Macierewicz added that the success of the operation shows that the Afghan forces are well trained and able to "combat terrorists."

He said U.S. helicopters also took part in the rescue.
Posted by: trailing wife || 05/31/2017 00:00 || Comments || Link || E-Mail|| [404 views] Top|| File under: Taliban
Africa North
Suspected ISIS Bad Guy dies in Tunisia
Tunisia – Clashes erupted between the Tunisian National Guard and an extremist group on Kasserine on Monday, official National Guard spokesman Khalifa al-Shibani said.

The National Guard killed two militants and arrested four others in the operation and they are still pursuing others.

Tunisian security forces killed a "dangerous" ISIS leader who was plotting attacks during the Muslim fasting month of Ramadan, authorities said Monday.

Houssem Tlithi, 20, was killed in a National Guard operation on Sunday night near the Algerian border.

The Interior Ministry said the suspect, a member of the Oqba bin Nafi battalion, had been on the run since 2014 and hiding in the Mount Salloum region, an extremist stronghold.

Eleven arrest warrants had been issued against the suspect in connection with "terrorist operations", the ministry said.


...for which he was wanted on twelve systems...

Mount Salloum is near Mount Chambi where 15 soldiers were killed in 2014 in the deadliest attack against the armed forces.
Posted by: badanov || 05/31/2017 00:00 || Comments || Link || E-Mail|| [341 views] Top|| File under: Islamic State
Libya: Ansar al-Shariah sez they're disbanding
[NEWSWEEK] Almost five years after the deadly attack on the U.S. mission in Benghazi, Libya's second city, the al-Qaeda linked group Washington held responsible for the siege has announced it is disbanding.

Ansar al-Sharia


...a Salafist militia which claims it is not part of al-Qaeda, even though it works about the same and for the same ends. There are groups of the same name in Libyaand Yemen, with the Libyan versions currently most active. Tunisia's Shabaab al-Tawhid started out an Ansar al-Sharia and changed its name in early 2014. It still uses the old name now and then, probably because the stationery's not all used up and the web site hasn't expired yet...


(ASL), formed in 2012 following the overthrow of Libyan autocrat Muammar el-Qadaffy, announced its dissolution in a statement posted online on Saturday. The group is one of many fighting for supremacy in a civil war in the country and said it had been weakened by intense fighting with the forces of General Khalifa Haftar


... served in the Libyan army under Muammar Qadaffy, and took part in the coup that brought Qadaffy to power in 1969. He became a prisoner of war in Chad in 1987. While held prisoner, he and his fellow officers formed a group hoping to overthrow Qadaffy. He was released around 1990 in a deal with the United States government and spent nearly two decades in the United States, gaining US citizenship. In 1993, while living in the United States, he was convicted in absentia of crimes against the Jamahiriya and sentenced to death. Haftar held a senior position in the anti-Qadaffy forces in the 2011 Libyan Civil War. In 2014 he was commander of the Libyan Army when the General National Congress (GNC) refused to give up power in accordance with its term of office. Haftar launched a campaign against the GNC and its Islamic fundamentalist allies. His campaign allowed elections to take place to replace the GNC, but then developed into a civil war. Guess you can't win them all...


, an ex-Libyan army commander whose forces control much of eastern Libya.

While ASL suffered a dip in popularity following the Benghazi attack, its demise is mostly attributable to an attritional war in the city against Haftar's forces. Since Qadaffy's overthrow and Libya's fracturing into several rival governments, Haftar has emerged as the main power broker in eastern Libya, commanding the remnant of Libya's national military and courting Russian support.

Haftar has pledged to eradicate jihadi groups in Libya and his forces have wiped out most of the

big shot

ship of ASL. The group's founder and leader, Mohammad al-Zahawi, was killed in

festivities

with Haftar's army, ASL said in January 2015.

ASL has also suffered as a result of the rise of the Islamic State
...formerly ISIS or ISIL, depending on your preference. Before that al-Qaeda in Iraq, as shaped by Abu Musab Zarqawi. They're very devout, committing every atrocity they can find in the Koran and inventing a few more. They fling Allah around with every other sentence, but to hear the pols talk they're not really Moslems....


bad boy

group (ISIS) in Libya. ISIS has built up support and territory in the North African country since late 2014, taking control of cities including Darna, Sabratha in the west and the coastal city of Sirte, though these gains have since been reversed. ASL has suffered numerous prominent defections to ISIS-- including its top jurist, Abu Abdullah al-Libi --and came under intense pressure to declare official allegiance to ISIS caliph His Supreme Immensity, Caliph of the Faithful and Galactic Overlord, Abu Bakr al-Baghdadi


...formerly merely the head of ISIL and a veteran of the Bagram jailhouse. Looks like a new messiah to bajillions of Moslems, like just another dead-eyed mass murder to the rest of us...


, though it appears not to have taken that step.

In its dissolution statement, ASL called on other Islamists and Islamic shura councils to join together to fight Haftar's forces in Benghazi. But given the chaotic nature of the conflict in Libya--the country is currently home to two rival parliaments, three governments and a plethora of militias and jihadi groups--a unification of forces appears unlikely.

Posted by: Fred || 05/31/2017 00:00 || Comments || Link || E-Mail|| [366 views] Top|| File under: Ansar al-Sharia
Arabia
Government forces capture government building in Taiz
Taiz, Jeddah – Yemen's national armed forces stormed the strategic Republican Palace in Taiz on Monday and were able to seize it from the insurgent militias after heavy clashes that led to a number of casualties on both sides.

The liberation comes days after forces from Yemen's national armed forces launched a new offensive against Houthi and Saleh militias-held east side of the city.

Colonel Abdul Baset al-Bahar, deputy spokesperson for the Taiz front, told Asharq Al-Awsat that the military forces stormed in the Republican Palace and seized the surrounding area after fierce battles and after besieging the insurgents.

He added: "Recapturing the palace came after purging of the locations overlooking the facility and securing them from snipers and mines."

He clarified that the national army now controls over 75 percent of the palace and will seize it fully in the coming hours. He affirmed that dozens of militants were killed and wounded in the past two days, while 18 were captured.

Furthermore, six members of the militias surrendered to the national army.

Earlier, Yemen News Agency (Saba) reported from a military source that fighters of the national army broke through the wall of the palace amid heavy clashes.

During an inspection visit to the battlefront around the strategic location, Commander of Taiz front, Major General Khalid Fadel, hailed the courage and bravery of the army and urged it to move forward until every inch of Taiz is liberated.
Posted by: badanov || 05/31/2017 00:00 || Comments || Link || E-Mail|| [308 views] Top|| File under: Houthis
Britain
Manchester suicide bomber may have been a lone-wolf say police as three arrested men are released without charge
[DailyMail]
Police have concluded that Salman Abedi mostly acted alone in the days before launching terror attack


They still need to find blue suitcase which he was seen with hours before he carried out attack on May 22


Two men aged 20 and 24 from the Fallowfield area and another man aged 37 from the Blackley area arrested in connection with the attack were released without charge; 11 are still in custody

In the four days between landing in the UK and carrying out the atrocity that killed 22 people, Salman Abedi bought most of the components and built the bomb by himself.

Police said they could not rule out that the Libyan was part of a wider network, but after seven days of investigation they concluded he mostly acted alone.

Meanwhile it emerged on Monday that three Malaysian students were detained for questioning amid fears Abedi used their address as part of his plot. The students, Aliff Farhan, Muhd Helmi and a third man, were released without charge on Monday night, The Times reported. It is thought the

jacket wallah

may have exploited the students and tried to use their accommodation as a place to stay, to avoid detection by the security services.

he revelations come as police said yesterday that suspects tossed in the calaboose
Book 'im, Mahmoud!
over the Manchester Arena bombing could face life in jail under charges of conspiracy to murder.

Officers also revealed details of bomber Abedi's past as a petty criminal who was investigated for theft, assault and handling stolen goods. However,


some people cause happiness wherever they go; others whenever they go...


Abedi had not featured in Prevent, the Government's voluntary counter-radicalisation scheme.

Greater Manchester Chief Constable Ian Hopkins said he hoped to bring conspiracy to murder charges which carry a maximum sentence of life in jail.

State Handouts, Student Loan Paid For Manchester Bomber's Terror Plot
29 May
[Breitbart] A combination of government benefits and low-interest loans meant to pay for further education were used to fund the terror plot of Manchester killer Salman Abedi, police believe.

Police are investigating the finances of university dropout turned Islamist killer Salman Abedi, and was in receipt of thousands of pounds of government money before the attack, reports the Daily Telegraph. Police sources told the paper the killer even got government handouts while he was abroad in Libya, where it is believed he was being trained in bomb making.

The report claims Abedi collected £7,000 from the UK government owned and run Student Loans Company in 2015 when commencing a course at Salford, which he dropped out of shortly after. Despite not continuing with studies, the Libyan heritage British passport holder received another £7,000 instalment of his student loan the following year.

The loans are given out to undergraduate students in the United Kingdom and repaid once graduates reach a certain level of income. It is estimated some two-thirds of UK students will never earn enough in their lifetimes to repay the cost of their enhanced education.

While it is not clear how many and what benefits the killer was receiving from the government, it is reported that despite never having held down a job Abedi was able to rent three residential properties in Manchester, purchase the components for his bomb, and regularly travel abroad -- it is now believed for terror training camps.
Posted by: trailing wife || 05/31/2017 00:00 || Comments || Link || E-Mail|| [545 views] Top|| File under: Islamic State
Down Under
Malaysia Airlines flight returns to Melbourne after passenger tries to enter cockpit
[Reuters] May 31 A Malaysia Airlines flight from Melbourne to Kuala Lumpur returned to the Australian airport shortly after take off late on Wednesday after a passenger attempted to enter the cockpit, authorities said.

Passengers and the crew of Flight MH128 had to tackle the man and tie him up with seat belts until the flight landed, one witness told Reuters.

The plane landed safely and the man was apprehended by airport security, said Malaysia Airlines, which is still recovering from two major airline disasters in recent years.

The airline stressed in a statement that the flight had not at any point been hijacked.

Flight MH128 returned to Melbourne's Tullamarine Airport "after the operating captain was alerted by a cabin crew of a passenger attempting to enter the cockpit", the statement said. It had departed at 11:11 p.m. Melbourne time and returned at 11:41 p.m.

"Malaysia Airlines together with the Australian authorities will be investigating the incident," the statement added.

Passengers disembarked safely from the aircraft and those affected were offered the next available flight or flights via other carriers, the airline said.

Arif Chaudhery, a passenger on board MH128, told Reuters that about 30 minutes into the flight a male passenger attacked a female member of the cabin crew who screamed out for help.

"Some passengers and crew grabbed the man and tackled him to the floor," Chaudhery said, adding that seat belts were used to tie the man's hands.

"We were very lucky. It could have been worse."
Posted by: Besoeker || 05/31/2017 14:54 || Comments || Link || E-Mail|| [386 views] Top|| File under:
Europe
'Jihadist Drug' from Lebanon Seized for First Time in France
[AnNahar] French customs officials said Tuesday that they had intercepted 135 kilograms (300 pounds) of Captagon, dubbed the "jihadists' drug", at

Gay Paree

' Charles de Gaulle airport this year, a first for

La Belle France

.

Captagon, a type of amphetamine, is one of the most commonly used drugs among fighters in the Syrian war.

"It is the first time that this drug has been seized in

La Belle France

," the customs agency said in a statement.

Customs officials at Charles de Gaulle discovered 350,000 Captagon pills weighing 70 kilograms on January 4 hidden among industrial molds exported from

Leb

and apparently heading for the Czech Republic.

An investigation was launched by German and Czech authorities "and it revealed that the real intended destination was Soddy Arabia


...a kingdom taking up the bulk of the Arabian peninsula. Its primary economic activity involves exporting oil and soaking Islamic rubes on the annual hajj pilgrimage. The country supports a large number of princes in whatcha might call princely splendor. When the oil runs out the rest of the world is going to kick sand in the Soddy national face...


, by passing through The Sick Man of Europe Turkey


...the only place on the face of the earth that misses the Ottoman Empire....


", the agency said.

Another 67 kilograms of the drug were found at the airport in February, hidden in steel molds.

Captagon is classified by the U.N. Office on Drugs and Crime as an "amphetamine-type stimulant" and usually blends amphetamines, caffeine and other substances.

Fighters who have taken the drug say it helps them to stay up for days and numbs the senses, allowing them to kill with abandon.
Posted by: trailing wife || 05/31/2017 00:26 || Comments || Link || E-Mail|| [480 views] Top|| File under:
German police detain Islamist militant believed to be behind Berlin attack
[Ynet] German Police arrest 17-year-old asylum seeker, suspected to have planned 2015 Christmas market attack; Interior Min. confirms suspect to be Syrian refugee planning

suicide kaboom

.

German Police detained on Tuesday a 17-year-old

Lion of Islam

, who a

front man

for the Interior Ministry in the state of Brandenburg said was a Syrian planning a suicide attack in Berlin, citing a report by the German news agency DPA.

"I can confirm that," the

front man

said, referring to the report.

However,


corruption finds a dozen alibis for its evil deeds...


Brandenburg police said they had not yet found evidence that the suspect was planning an attack.


No doubt they will over the next few days. And that he was a highly connected known wolf whose not so petty criminality had been ignored for far too long.

He was detained Tuesday in the village of Gerswalde, 100 kilometers (60 miles) northeast of Berlin, after they learned he had sent a farewell message to family members and told them that "he had joined the jihad," or holy war.

The WhatsApp message talking about jihad to the suspect's family was sent within the last week, and Brandenburg authorities were told of it late Monday night by two other German states, stated Brandenburg Police Spokesman Torsten Herbst.

He said police were investigating but so far "evidence of the planning of a concrete act has not yet been identified."

Though the German Interior Ministry's office did already identify the suspect as Syrian, Herbst said

Sherlocks

were checking to see whether he falsely registered as a Syrian but was actually from a North African country.


Unexpectedly. Another Libyan, perchance?

The teenager, whose name wasn't released, came to Germany in 2015 as an unaccompanied minor and registered as an asylum-seeker. He has been living since 2016 in a home for minor refugees in Gerswalde, and was detained there in the Tuesday morning raid.

"The Syrian nationality and concrete attack plans could not so far be confirmed. The investigations continue," Brandenburg Police tweeted.

"According to evidence, he joined Jihad and said goodbye to family members," they added, referring to the term for Islamic holy war.

Memories are still fresh in Germany of the Berlin Christmas market attack last December, in which 12 people were killed by a failed asylum seeker who had pledged allegiance to ISIS.
German police: Not enough proof to keep 'a suicide attack suspect' in custody


But do they have enough evidence to disqualify him as a refugee and asylum seeker, and therefore send him home?

[AlAhram] Police in Germany say they have not found enough evidence to file charges against a 17-year-old Syrian asylum seeker taken into custody on suspicion he was planning an attack in Berlin.

Brandenburg police

front man

Torsten Herbst said Wednesday the teenager, identified as Nidal A., soon would be set free.

He was apprehended Tuesday at a home for refugees in Gerswalde, some 100 kilometers (60 miles) northeast of Berlin. Authorities say he sent a WhatsApp message to his mother saying farewell and announcing he would be joining jihad, or holy war.

Herbst says A., whose last name wasn't released in line with privacy laws, was questioned for several hours. His cell phones and a tablet were confiscated and examined but authorities found no evidence he was planning a terrorist attack.
Posted by: trailing wife || 05/31/2017 00:00 || Comments || Link || E-Mail|| [320 views] Top|| File under: Islamic State
Iraq
Kurds drive back ISIS attack in Kirkuk
[ARA News] Iraqi Kurdistan's security forces of the Asayish on Tuesday repelled an offensive by Islamic State's (ISIS) jihadists in Kirkuk province, officials reported.

A group of ISIS militants tried to infiltrate into the Dibs district in Kirkuk province, after opening fire on Kurdish Asayish forces at the Dibs Checkpoint.

"Clashes broke out between the Asayish and Daesh [ISIS] terrorists who were trying to enter the area and conduct terrorist attacks," the Kurdish security said in a statement.

After nearly two hours of clashes, the Kurdish forces were able to repel the attack.

According to the Asayish leadership, two members of the group were killed before the withdrawal of several others.

This is not the first attempt by ISIS militants to infiltrate into Kirkuk. On 8 May, 2017, Iraqi Kurdistan's Peshmerga forces repelled an attack by Islamic State's jihadists on a Kurdish-American airbase near Kirkuk city in northern Iraq.

According to the Peshmerga Ministry, five ISIS suicide bombers tried to infiltrate into the Kiwan Airbase west of Kirkuk. "Two of them detonated their explosive belts near the main gate of the Kiwan Airbase after failing to break into the base," a Peshmerga officer told ARA News at the time.

At least two Peshmerga guards lost their lives and six others were wounded in the explosion. The source confirmed that three other suicide bombers were killed by Peshmerga fire before reaching their target.

"The strict security measures by the Peshmerga and allied US-led coalition's forces prevented these terrorists from infiltrating into the base," the Kurdish official told ARA News.

Kiwan Airbase is a main station for the US-led coalition and Kurdish forces in their fight against ISIS extremists in northern Iraq.
Posted by: badanov || 05/31/2017 00:00 || Comments || Link || E-Mail|| [348 views] Top|| File under: Islamic State
Iranian militias dig in along Syrian borders
1988 redux?


Baaj (IraqiNews.com) Iraqi paramilitary forces fighting the Islamic State alongside the government have begun digging trenches along the borders with Syria, crowning a successful push through villages near that area.

Popular Mobilization Units said on their website Tuesday they had begun entrenching along a line extending from Um Greis village, west of Sinjar region, to villages adjacent to the borderline. The step came one day after the force reached the borderline, taking over dozens of villages on their way.

The statement added that a second phase of operations launched to take over remaining villages north of Baaj, a major Islamic State holdout.

Last week, al-Hashd al-Shaabi troops resumed the second phase of operations, launched earlier this month, to liberate the remaining villages in the vicinity of Baaj, after the troops announced full liberation of Qairawan.

Many villages in Qairawan region, a main Islamic State bastion which links between Tal Afar town and the Syrian borders, have been freed since the troops launched an offensive on May 12 to free the region.

The campaign in Baaj runs simultaneously with government troops operations in Mosul, Islamic State's biggest stronghold in Iraq. As battles in Mosul approach victory, according to Iraqi generals, Iraqi Prime Minister Haider al-Abadi said protecting the borders with Syria became a high priority.

Some senior PMU leaders had confirmed coordination with Syrian forces regarding security at the border area.

PMUs, an alliance of more than 60 mostly Shia militias, are recognized by the government as a national force under the Prime Minister's command.
Posted by: badanov || 05/31/2017 00:00 || Comments || Link || E-Mail|| [326 views] Top|| File under: Govt of Iran Proxies
Mosul Offensive News


Iraqi Spec Ops release 380 ISIS captives in Mosul

Mosul (IraqiNews.com) Iraqi special forces said Tuesday they had managed to evacuate 380 civilians from a neighborhood in western Mosul as operations against Islamic State militants approach their final stage.

A security source was quoted by Shafaaq News website saying that the army's elite Counter-Terrorism Service evacuated the civilians from Zanjili, one of a last three districts adjacent to IS's last bastion in western Mosul: the Old City. Those included women, children and elders, said the source, adding that the evacuation happened after five hours of fighting.

Islamic State militants have faced accusations by Iraqi and United Nations officials, as well as local and world aid groups, of using civilians as human shields during the battle running in Mosul since October.

U.N. estimates put the number of civilians stranded at the battlefield in the Old City at 200.000, saying they suffer severe shortages in food and medicine.

According to news reports, IS had executed dozens of civilians in western Mosul for attempting to escape to security-held areas or acting as informants for the government troops.

Iraqi forces capture ISIS commando school in western Mosul

Mosul (IraqiNews.com) Iraqi Federal Police forces made more gains against Islamic State militants in western Mosul on Tuesday, taking over a commando training facility run by the extremist group.

The force's chief. Lt. Gen. Shaker Jawdat, said in statements that his troops took over the so-called "commandos school" in Zanjili, adding that they also continued to open safe exits for thousands of civilians stranded in the battlefield.

Police forces have been bombarding Zanjili with heavy artillery and Grad rockets to facilitate advances by ground troops, said Jawdat.

Earlier on Tuesday, a security source was quoted by Shafaaq News website saying that the army's elite Counter-Terrorism Service evacuated the civilians from Zanjili, one of a last three districts adjacent to IS's last bastion in western Mosul: the Old City.

Iraqi warbirds, Iranian militias kill 38 ISIS Bad Guys

Nineveh (IraqiNews.com) Iraqi army warplanes and paramilitary forces killed 38 Islamic State militants during operations at areas west of Mosul and near the Syrian borders on Tuesday.

The Defense Ministry's War Media Cell said warplanes killed 25 IS members at gatherings in Tel Fares, Baaj and Badush region west Mosul. Three vehicles carrying guns were destroyed in the strike, according to the media outlet.

Popular Mobilization Units also said they killed 13 suicide bombers from IS at Mahalabiya, Tel Zalat and Adaya, west of Mosul

Coincidentally with government troops operations in Mosul, army warplanes have been backing PMU operations against IS holdouts near the Syrian borders, most notably at the Qairawan and Baaj regions. Earlier on Tuesday, PMU media said its forces had begun to dig trenches along the Syrian borders one day after they had reached them through recapturing several villages on the way.

Iraqi forces have been approaching IS's last entrenchment in western Mosul in the Old City since late April. Operations to recapture western Mosul launched on February 19th. Eastern Mosul was liberated in January. Iraqi generals had predicted the city to be recaptured before the start of the holy month of Ramadan, which began Saturday, but more recently put the expected date back to June 10th, the anniversary of the city's fall in IS control in 2014.
Posted by: badanov || 05/31/2017 00:00 || Comments || Link || E-Mail|| [288 views] Top|| File under: Islamic State
7 die in checkpoint attack in Diyala
Diyala (IraqiNews.com) Seven people were killed and six others were wounded in two separate gun and bomb attacks in Diyala, DPA reported Tuesday.

Islamic State members attacked a checkpoint in Qarra Tabba, north of Baqubah, killing four members of the Popular Mobilization Units and wounding two others, the agency said, quoting Iraqi security sources.

In a separate incident, a bomb exploded near a mosque in Tawakkol village, Maqdadiah, northeast of Baqubah. The explosion killed three of the congregation on their way out of the mosque and wounded four others.

Violence and armed conflicts claimed the lives of 317 Iraqis and caused injuries to 403 others during the month of April, according to a monthly United Nations count.

Islamic State, almost losing its main holdout in Mosul to a security operation running since October, has been escalating attacks at other provinces where it still has a presence.

Government and tribal forces have launched occasional operations over the past few months to clear border regions between Diyala and Salahuddin, killing dozens of militants. IS fighters have also responded with occasional attacks targeting troops, leaving several deaths.

Officials from towns still held by IS since 2014 have pressed the Iraqi government to hasten with security operations to retake those regions, but the Iraqi government is giving most attention to its battle in Mosul, Islamic State's largest stronghold in Iraq.
Posted by: badanov || 05/31/2017 00:00 || Comments || Link || E-Mail|| [292 views] Top|| File under: Islamic State
Suicide bombers hit Heet


Anbar (IraqiNews.com) A security source in Anbar Province informed that a suicide bombing hit the center of the city of Heet, leaving a number of casualties, Alsumaria News reported on Tuesday.

The source pointed out that a suicide bomber, wearing an explosive belt, blew up himself near al-Shaimaa School, in central Heet, west of Ramadi, leaving several casualties.

Security forces cordoned off the area of incident and imposed strict procedures in anticipation of other attacks, the source added on condition of anonymity.

Noteworthy, Islamic State group is trying to attack civilians in the liberated areas, to threaten the stability and safety of these areas.
Posted by: badanov || 05/31/2017 00:00 || Comments || Link || E-Mail|| [280 views] Top|| File under: Islamic State
ISIS Bombings Kill at Least 27 in Baghdad
[Asharq al-Aswat] Two massive bombings killed at least 27 people and

maimed

more than 115 in Baghdad, Iraqi officials said Tuesday, as Iraqi forces battle to completely purge ISIS out of djinn-infested Mosul
... the home of a particularly ferocious and hairy djinn...
In the deadliest of the two attacks, a

jacket wallah

detonated an explosives-rigged vehicle at a popular ice cream shop at around midnight (2100 GMT Monday)in the bustling Karrada neighborhood, killing at least 16 people and wounding 75.

In a statement, ISIS

grabbed credit

for the attack.

A closed-circuit camera captured the moment of the

kaboom

, the video showing a busy downtown avenue, with cars driving down the street when the blast strikes. A huge fireball then engulfs a building, forcing the cars to scramble to get away. Other videos of the attack posted on social media show

maimed

and bloodied people crying for help on the sidewalk outside the ice cream parlor.

In the second attack,

a boom-mobile

went kaboom! during rush hour near the state-run Public Pension Office in Baghdad's busy Shawaka area, killing at least 11 people and injuring 41, a police officer said.

In a second online statement, posted on a

Death Eater

website commonly used by

Death Eater

s, ISIS

grabbed credit

for the attack, saying its suicide bombers targeted gatherings of Shiites.

2 mortar shells hit Abu Ghraib

Baghdad (IraqiNews.com) A police source informed that two mortar shells fell in the vicinity of Abu Gharib District, west of Baghdad, Alsumaria News reported on Tuesday.

The source said that unidentified gunmen fired two mortar shells on the district of Abu Gharib, west of the capital, Baghdad.

The shelling did not leave any casualties, the source added on condition of anonymity.

Earlier today, a booby-trapped vehicle explosion hit al-Shuhada Bridge in al-Shawaka, in central Baghdad, killing nine persons and wounding 36 others.

The capital, Baghdad, is witnessing several attacks, using booby-trapped vehicles and explosive belts, as well as separate attacks against civilians and security members.
Posted by: Fred || 05/31/2017 00:00 || Comments || Link || E-Mail|| [268 views] Top|| File under: Islamic State
Israel-Palestine-Jordan
Border Police say they thwarted Hebron stabbing
[IsraelTimes] A 17-year-old Paleostinian was detained in Hebron


...Hamas Central in the West Bank...

Tuesday after being caught with a large kitchen knife in her bag.

The girl attempted to resist security forces and had to be fought to submission.

Border Police said they believed the teen intended to carry out a stabbing attack against officers or against Jewish worshipers in the nearby Tomb of the Patriarchs.
Posted by: trailing wife || 05/31/2017 00:22 || Comments || Link || E-Mail|| [353 views] Top|| File under: Hamas
Southeast Asia
Indonesia police arrest 3 suspected militants after bombings
[AlAhram] Indonesian police say they have made more arrests of suspected

holy warriors

following

suicide kaboom

s in Jakarta that killed three

coppers

.

Central Java Police

front man

Djarod Padakova said a man identified as Wahyudi was tossed in the slammer
Keep yer hands where we can see 'em, if yez please!
early Monday in Sukoharjo district of West Java and another man was caught hours later in the neighboring district of Karanganyar.

National police

front man

Setyo Wasisto said a third suspect was detained a day earlier in Cibubur, near Jakarta.

Authorities in Indonesia, the world's most populous

Moslem

-majority nation, have now arrested a total of six suspects since the May 24 attack which targeted police at a bus terminal in eastern Jakarta. Three

coppers

and the two attackers were killed and 11 people, both police and civilians, were

maimed

.
Posted by: trailing wife || 05/31/2017 00:09 || Comments || Link || E-Mail|| [308 views] Top|| File under:
Indonesian Islamist leader named suspect in porn case
[AlAhram] An Indonesian Islamist leader who helped organise mass protests against Jakarta's Christian governor has been named a suspect in a pornography case, police said Tuesday, as authorities seek to rein in hardliners.

Rizieq Shihab, leader of notorious radical group the Islamic Defenders Front (FPI), was Monday named a suspect for allegedly exchanging pornographic messages with a woman.

Shihab, who is also being investigated by police over a separate defamation case, is currently out of the country after travelling to Soddy Arabia


...a kingdom taking up the bulk of the Arabian peninsula. Its primary economic activity involves exporting oil and soaking Islamic rubes on the annual hajj pilgrimage. The country supports a large number of princes in whatcha might call princely splendor. When the oil runs out the rest of the world is going to kick sand in the Soddy national face...


on pilgrimage and has failed to return despite repeated summons from the police for questioning.

Analysts said it was the latest evidence the government of President Joko Widodo was seeking to clamp down on

holy warriors

in the world's most populous

Moslem

-majority country as fears mount they are growing increasingly influential.

Shihab was a key figure in organising a series of mass rallies last year against Jakarta governor Basuki Tjahaja Purnama, an ally of Widodo, over allegations he insulted the Koran while campaigning for re-election.

The controversy led to Purnama's downfall -- he lost the election and was locked away
I ain't sayin' nuttin' widdout me mout'piece!
for blasphemy for two years this month over the claims -- and stoked concerns about rising religious intolerance in a country traditionally regarded as a bastion of tolerant Islam.

The FPI was long viewed as a marginal organization whose extreme views did not reflect those of most Indonesians, and was known for raiding bars during Ramadan, but gained national prominence due to the protests.

Jakarta police

front man

Argo Yuwono confirmed Shihab had been named a suspect for allegedly breaking Indonesia's tough anti-pornography laws by exchanging graphic messages and nude pictures with the woman.

Naming someone a suspect is a step in the Indonesian legal system which means authorities believe they have enough evidence to consider filing charges, and such cases normally go to court.

Shihab, who has been locked away
I ain't sayin' nuttin' widdout me mout'piece!
twice before, could face up to five years in prison if found guilty.

"We will issue an arrest warrant and check his house and work with immigration to determine his whereabouts," Argo said.

Shihab's lawyer Sugito Amto Prawiro denied the

holy man

had broken the anti-porn laws and said he was the "victim of a cruel act".

The woman who received the messages has also been named a suspect in the case.
Posted by: trailing wife || 05/31/2017 00:09 || Comments || Link || E-Mail|| [279 views] Top|| File under:
Militants urged to surrender as most of Marawi reclaimed
[Straits Times] The Philippine military urged Muslim insurgents still holed up in Marawi to surrender as security forces, backed by armored vehicles, artillery and attack helicopters, continued their push to dislodge the militants and free trapped civilians. Military spokesman Restituto Padilla said, "We call on the remaining terrorists to surrender while there is an opportunity... Not surrendering will mean their sure death."

The military said on Monday that troops have taken back most of Marawi City. The call to surrender came as the miltants' hostages pleaded with the government to stop bombing rebel positions.

The siege of Marawi City is in its second week after about 100 Maute militants attacked the lakeside city on May 23. The attack followed a raid by special forces at an apartment where a top terrorist leader, Isnilon Hapilon, was thought to be hiding. The Islamic State has designated Hapilon as the "emir" of Southeast Asia.

Despite a sustained assault by the military over the past eight days, rebels still control pockets of the city. Marines and commandos spent yesterday clearing militant positions house by house, and street by street.

The death toll has exceeded 100, with 19 civilians and at least 65 militants killed. The government lost 17 soldiers and three policemen. Malaysian Deputy Prime Minister Ahmad Zahid Hamidi said yesterday that a third Malaysian has been killed in Marawi.

In Singapore, the Ministry of Home Affairs said a Singaporean man implicated in terrorism-related activities in the southern Philippines is believed to be still alive. A spokesman for the ministry said Muhamad Ali Abdul Rahiman, alias Muawiya, has not returned to Singapore since he went to the southern Philippines in the 1990s.

Meanwhile, a Catholic priest who was taken hostage last week has appealed to President Duterte to consider the plight of the captives and stop the military operation. Father Teresito "Chito" Soganub, the city's vicar-general, said there were about 240 other captives. He said, "We are asking your help to please give what your enemies are asking for," he said in a video clip shown on a channel used by ISIS.

The video showed the priest, wearing a black shirt and trousers, standing in front of a razed building. As he was speaking, gunfire could be heard in the background. He pleaded, "They simply are not asking for anything, just to withdraw your forces... and to stop the air strikes, your air attacks, and stop the cannon."

Military chief Eduardo Ano said on Monday that the rebels had intended to raze Marawi, as part of a plan to launch violent attacks during Ramadan to earn recognition as a regional branch of ISIS. He said, "They wanted to show the world that there is an ISIS branch here which can inflict the kind of violence that has been seen in Syria and Iraq," insisting that the raid on Hapilon's suspected hideout disrupted that plan.
Posted by: ryuge || 05/31/2017 00:00 || Comments || Link || E-Mail|| [365 views] Top|| File under: Maute group (IS)
Ranger base attacked in southern Thailand
[Bangkok Post] Shots were fired at a ranger base in Yala province late on Saturday night, leading to a brief exchange of fire with a group of rebels. No casualties were reported.

The incident occurred when a number of rebels, using various types of weapons, opened fire on the base in Bannang Sata district. The rangers returned fire, and the exchange lasted 10-15 minutes. The attackers then retreated into the darkness.

Investigators recovered about 50 spent cartridges from M16 and AK47 rifles near a plot of durian seedlings about 200 meters from the base

The police believed the rebels were from a militant group led by Masanusi Luebaena operating in the district.
Posted by: ryuge || 05/31/2017 00:00 || Comments || Link || E-Mail|| [408 views] Top|| File under: Thai Insurgency
Syria-Lebanon-Iran
11 die in Syrian Army attacks in Deir Ezzor
Syrian army killed 11 terrorists in an attack on their positions in Deir Ezzor, SANA news agency reported on Tuesday.

SANA said Syrian army units launched an intensive strike on the terrorist group's "movement axes while attacking military posts in the vicinity of the gas plant west of the regiment 137 at the southern axis of Deir Ezzor."

The agency quoted its reported as saying that the army units, backed by air force, engaged last night in fierce clashes with terrorist groups of the Takfiri organization in the cemetery area, the surrounding of panorama and the regiment 137.

Clashes followed by artillery fire at the terrorists' supply routes and their centers in al-Reshidiya, al-Hamidiya and Sheikh Yassin, according to SANA reporter, who said that the clashes ended up with killing and injuring a number of terrorists and destroying their fortified positions and weapons.

Source: SANA
Posted by: badanov || 05/31/2017 00:00 || Comments || Link || E-Mail|| [302 views] Top|| File under: Govt of Syria
Hezbollah hits al-Nusra troops in Qalamoun with artillery
Hezbollah mujahidin (fighters) and the Syrian army targeted on Tuesday the sites and gatherings of Nusra Front terrorists with guided missiles, artillery, and machineguns, killing or wounding many of them.


Video at the link



Posted by: badanov || 05/31/2017 00:00 || Comments || Link || E-Mail|| [335 views] Top|| File under: al-Nusra
Syrian rebels recapture several locales near Raqqa
Raqqa (SyriaNews.media) The Syrian Democratic Forces, on Tuesday, captured the cities of Mazra'et al-Assad, north of the city of Raqqa, and the eastern Abu Qobeih and western Abu Qobeih, near the city of al-Mansoura, in western Raqqa, Qasioun News Agency reported.

Also, violent battles took place between the Syrian Democratic Forces and the Islamic State group, which lasted for several hours, and coincided with a mutual shelling.

Meanwhile, international coalition aircraft carried out a number of air strikes on the city of Raqqa, amid an artillery shelling, killing six civilians.

Noteworthy, Syrian Democratic Forces managed to control several villages and cities in the northern and western country sides of Raqqa.
Posted by: badanov || 05/31/2017 00:00 || Comments || Link || E-Mail|| [314 views] Top|| File under: Islamic State
ISIS orders evacuation of Aleppo town
Aleppo (SyriaNews.media) The Islamic State group, yesterday, announced the city of Maskana, east of Aleppo, as a military area, and ordered civilians to leave the city, Qasioun News Agency reported on Tuesday.

The news agency stated that the Islamic State group announced the city of Maskana as a military area, after the Syrian regime forces, and its affiliated militias, captured the villages of Wadiha Jadida and Ras al-Ayn al-Ahmar, north of the city, amid artillery shelling.

Noteworthy, the Islamic State group recently lost several areas in the eastern countryside of Aleppo, however, the group is still controlling the city of Maskana, its last stronghold in Aleppo.
Posted by: badanov || 05/31/2017 00:00 || Comments || Link || E-Mail|| [301 views] Top|| File under: Islamic State
Syrian rebels return artillery attacks in Daraa
Daraa (SyriaNews.media) Forces from the Free Syrian Army (FSA), on Tuesday, published a video on Facebook, showing of a heavy rockets shelling conducted by its forces on a military convoy belonging to the Syrian government forces, on Damascus-Daraa international road.

The footage showed a rockets shelling carried out by the Syrian opposition (Free Syrian Army) on a military convoy belonging to the regime forces, without identifying the number of casualties among the Syrian government forces and its affiliated Iranian militias.

Meanwhile, Syrian opposition affirmed destroying armored military vehicles and weapons, in addition to killing several soldiers of the Syrian regime during the shelling.

Noteworthy, Syrian government forces recruited Iranian and Iraqi militias, recently, in the city of Daraa, to participate in the ongoing battles in al-Mansheya neighborhood.


Video at the link
Posted by: badanov || 05/31/2017 00:00 || Comments || Link || E-Mail|| [263 views] Top|| File under: Govt of Syria
Al-Qaeda militants storm Aleppo city from its western flank
[ALMASDARNEWS] Skirmishes have resumed with ferocity on the western fringes of Aleppo city as Hay'at Tahrir al-Sham (HTS) is exploiting a regional UN-brokered safe zone that prevents the Syrian Arab Air Force (SyAAF) from conducting sorties over Idlib province and limits it from targeting Islamist rebel groups in rural Aleppo.

A newly released HTS video depicts a recent raid on the Air Force Intelligence Building in the Jamiyat al-Zahraa neighborhood of western Aleppo. According to the media wing of HTS, five soldiers of the Syrian Arab Army (SAA) were killed in the attack.

Despite partially overrunning a key government facility, HTS did not achieve any major breakthrough and later withdrew to its initial positions, a military source informed al-Masdar News.

HTS, a jihadist faction with close ties to al-Qaeda, is considered a terrorist organization by most countries worldwide and subsequently has been excluded from the de-escalation zones in Syria.
Posted by: Fred || 05/31/2017 00:00 || Comments || Link || E-Mail|| [286 views] Top|| File under: al-Nusra
Who's in the News
28
[untagged]
12
Islamic State
3
Govt of Syria
3
Taliban
3
Commies
2
Arab Spring
2
Govt of Iran Proxies
2
al-Nusra
1
al-Shabaab (AQ)
1
Ansar al-Sharia
1
Hamas
1
Houthis
1
Thai Insurgency
1
Hezbollah
1
Sublime Porte
1
Maute group (IS)
1
Govt of Iran
Bookmark
E-Mail Me
The Classics
The O Club
Rantburg Store
The Bloids
The Never-ending Story
Thugburg
RSS Links
Gulf War I
The Way We Were
Bio
Merry-Go-Blog
Hair Through the Ages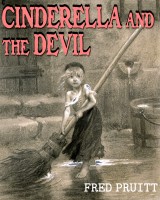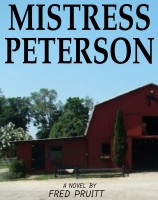 On Sale now!


A multi-volume chronology and reference guide set detailing three years of the Mexican Drug War between 2010 and 2012.

Rantburg.com and borderlandbeat.com correspondent and author Chris Covert presents his first non-fiction work detailing the drug and gang related violence in Mexico.

Chris gives us Mexican press dispatches of drug and gang war violence over three years, presented in a multi volume set intended to chronicle the death, violence and mayhem which has dominated Mexico for six years.
Click here for more information


Meet the Mods
In no particular order...


Steve White
Seafarious
Pappy
lotp
Scooter McGruder
john frum
tu3031
badanov
sherry
ryuge
GolfBravoUSMC
Bright Pebbles
trailing wife
Gloria
Fred
Besoeker
Glenmore
Frank G
3dc
Skidmark
Alaska Paul



Better than the average link...



Rantburg was assembled from recycled algorithms in the United States of America. No trees were destroyed in the production of this weblog. We did hurt some, though. Sorry.
34.235.127.68