Africa Horn
7 Kenyan police officers, 1 civilian killed in bombing in south; 4 police, 1 civilian killed in north
[Ynet] Seven Kenyan

coppers

and a civilian died Wednesday when their armored personnel vehicle ran over an improvised bomb in an attack claimed by the al-Qaeda-linked

Death Eater

group al-Shabaab
...
the personification of Somali state failure...
A police report seen by The

News Agency that Dare Not be Named

said the vehicle with the Rural Patrol Border Unit in Mangai in southern Kenya had been going to refuel when the bomb went kaboom!.

Kenyan army personnel tried to rescue the officers and came under fire from suspected al-Shabaab

Death Eater

s, the report said.

Seven

coppers

were in the vehicle, but only five bodies were found, the report said. Three bodies were later recovered in the area, the report said.

Al-Shabaab claimed killing seven officers in the incident, according to the SITE Intelligence Group, which monitors

Death Eater

groups.

Roadside bomb targeting police kills five in Kenya's north coast

[Ynet] Four

coppers

and a civilian were killed on Wednesday and two more police are missing after their truck hit a landmine on a road along Kenya's northern coast, a police report said.

The vehicle was heading towards Mokowe, near the popular island resort of Lamu, according to the report, filed at Kiunga

cop shoppe

in Lamu.

"KDF (Kenya Defence Forces) officers responded and when they reached the scene they found four bodies in uniform and another body in civilian clothes," the report said.

Two more officers who were riding in the truck have not been accounted for.
Posted by: trailing wife || 06/01/2017 00:00 || Comments || Link || E-Mail|| [382 views] Top|| File under: al-Shabaab (AQ)
Africa North
Four army personnel killed during anti-terrorist campaign in Egypt's Western Desert: Army
[AlAhram] Three army officers and a soldier were killed on Wednesday during an army operation against

Lions of Islam

in the Western Desert's Bahariya Oasis, the military said.

The attack took place as troops were carrying out a raid against bandidos

bully boyz

in the region after air forces conducted reconnaissance in the area, the army said in a statement on Wednesday.

The military personnel were killed after "an explosives belt belonging to bandidos

bully boyz

blew up while land troops were combing the area," the army statement said.

During the operation, army forces destroyed two 4x4 vehicles carrying terrorists.

The Egyptian army has been conducting operations in the Western Desert to stop the infiltration of

Lions of Islam

or the smuggling of weapons through the Egyptian-Libyan border.
Posted by: trailing wife || 06/01/2017 00:00 || Comments || Link || E-Mail|| [309 views] Top|| File under:
Arabia
Soddy Kops hit in IED detonation in al-Awamiya
Dammam- A police patrol was targeted by an improvised explosive device (IED) in al-Awamiya, leaving two security officials injured and causing damages to the vehicle.

The terrorist act happened two weeks after a security armored vehicle was targeted with a rocket-propelled grenade (RPG).

Security Spokesman of the Saudi Ministry of Interior Major General Mansour al-Turki has said that "further to the statement issued on May 16 on the martyrdom of a security man and the injury of five others as a result of their patrol being hit by an RPG while performing their duties in maintaining the public order in the surrounding area of al-Masoura neighborhood in Qatif Governorate, a security patrol was attacked by an IED on Monday while it was carrying out its tasks near the roundabout of the Rif neighborhood in al-Awamiya in Qatif."

The blast resulted in the injury of two security men who were taken to hospital.

"The security authorities have launched an investigation into that terrorist crime, which is still under security follow-up," the spokesman added.

Turki told Asharq Al-Awsat that these terrorists are carrying out what they are told to do from abroad, including staying in abandoned houses in the neighborhood of al-Masoura and using them to store weapons and explosives, which constitute a very serious threat to the lives of citizens and residents.

In early November 2016, the Interior Ministry added Mahmoud Ali Abdullah to its wanted list, which includes eight other individuals wanted by Saudi security.
Posted by: badanov || 06/01/2017 00:00 || Comments || Link || E-Mail|| [404 views] Top|| File under:
Britain
Somali-born Dutch man, 37, caught at Stansted Airport 'hoping to fly to join ISIS in Syria' is accused of preparing London terror attack
[DailyMail]
Aweys Faqey appeared at Westminster Magistrates Court over terror offences


Faqey, 37, who has lived in Britain will next appear at the Old Bailey on June 9
Thomas Halpin prosecuting, said: 'The investigation came alive during the search of a laptop in another terrorist investigation.'


How odd -- another connected one.

Dutch national Faqey, who was born in Somalia has a wife and five children in the Netherlands and another wife and child in Kenya.


A Lion of Islam mustn't be left wanting when he wants, so he didn't. Just like our former president's baby daddy.

Faqey, who has lived in the UK since 2013, was remanded

in jug

until his next court appearance at the Old Bailey on June 9.
Posted by: trailing wife || 06/01/2017 00:00 || Comments || Link || E-Mail|| [442 views] Top|| File under: Islamic State
Down Under
About that Malaysia Airlines incident yesterday
I came across this after midnight, or I'd have added it as an update yesterday.
[DailyMail] Passengers on board a Melbourne flight 'hijacked' by a man claiming to have a bomb have described the heroic moment two young Australian men tackled the 'lunatic' Sri Lankan national to the floor and hogtied him until special operations police arrived.

Former AFL star Andrew Leoncelli was on board the Malaysia Airline flight MH128, travelling to Kualu Lumpur, when the man threatened to 'blow the f***ing plane up'.

Mr Leoncelli, who was sitting four rows from the front of the plane in business class, said he confronted the man who was holding a 'huge, metallic object with two antennas'.

'I could hear this idiot saying he wanted to go in and see the pilot,' the ex-Melbourne FC Demons player told 3AW radio.

'Staff were saying "Sit back down, sit back down" and he said: "No, I'm not going to sit down, I'm going to blow the plane up".'

'I said, "Mate, what are you effing doing?" And he said, "I'm going to blow the f***ing plane up". And I was going, "Oh my god, he's f***ing insane

The Malaysian Government claimed the suspicious object the man was holding was likely a powerbank used to charge mobile phones.

'It is believed that the suspect is a Sri Lankan national, and that he was drunk,' Malaysia's Deputy Transport Minister Datuk Seri Aziz Ab Kaprawi told The Star.

Victoria Police confirmed that the man, a 25-year-old from Dandenong, had a history of mental health [issues] and did not have an

bomb

.

He was jugged
Youse'll never take me alive coppers!... [BANG!]... Ow!... I quit!
after questioning from Australian Federal and Victorian Police.
Posted by: trailing wife || 06/01/2017 01:56 || Comments || Link || E-Mail|| [526 views] Top|| File under:
Home Front: WoT
Air Force vet convicted of terrorism gets 35 years in prison
[Ynet] A US Air Force veteran


...he served from 1986-1990, but given the rest of his life, it doesn't seem to have stuck...

convicted of terrorism charges for trying to join the Islamic State
...formerly ISIS or ISIL, depending on your preference. Before that al-Qaeda in Iraq, as shaped by Abu Musab Zarqawi. They're very devout, committing every atrocity they can find in the Koran and inventing a few more. They fling Allah around with every other sentence, but to hear the pols talk they're not really Moslems....
group and die a martyr was sentenced Wednesday to 35 years in prison by a judge who called it a "very sad thing" that a onetime soldier would want to join a group seeking to destroy America.

The March 2016 conviction of Tairod Pugh, 49, of Neptune, New Jersey, was the first verdict from more than 70 cases the government brought against Americans accused of trying to support the

Lion of Islam

group.

"This isn't about whether you're a

Moslem

or a Christian or Jewish," US District Judge Nicholas G. Garaufis told Pugh. "This is about whether you're going to stand up for your country."

The Brooklyn judge called Pugh's military service "a long time ago"


...27 years is almost a full generation...

commendable, but said the defendant squandered his training as an airplane mechanic and all the good things the United States did for him with a decision to betray his country.

Posted by: trailing wife || 06/01/2017 00:00 || Comments || Link || E-Mail|| [526 views] Top|| File under: Islamic State
Iraq
3 Iraqi militia wounded in bomb attack in Hor Rajab


Baghdad (IraqiNews.com) Three personnel of the tribal mobilization forces were wounded in an IED blast that targeted their patrol south of Baghdad, a security source said.

"Three tribal mobilization personnel were injured as a bomb placed near Hor Rajab village in southern Baghdad went off," the source told Alghad Press on Wednesday. "The bomb was targeting a tribal mobilization patrol."

Earlier this month, security source said three tribal mobilization personnel were killed and injured in a bomb blast that took place in al-Sheikh Hamad, northern Baghdad.
Posted by: badanov || 06/01/2017 00:00 || Comments || Link || E-Mail|| [308 views] Top|| File under:
Southeast Asia
Philippines hotel on lockdown after suspected ISIS attack
[Telegraph] Gunfire and explosions have been reported and images are surfacing of wounded people fleeing the Resorts World Manila in Pasay City, Philippines. ISIS has claimed responsibility for the attack in metropolitan Manila. The hotel has confirmed that it is on lockdown.

Gunfire was reported around midnight local time. Reports said that police, fire trucks and a SWAT team were on the scene at 1:30am, and videos have emerged of wounded people being led into ambulances.

Resorts World Manila is a popular spot for tourists and locals, and it describes itself as a lifestyle destination where people can enjoy world-class entertainment. It has different restaurants and bars, and hosts a diverse array of events, including gambling, high tea and Catholic Mass.

Update 6:41PM UTC: Reports have surfaced that a Philippine ISIS operative from Marawi says "lone wolf soldiers of Khilafah" are behind the attack.

Telegraph link is providing continuing updates.
Posted by: Bright Pebbles || 06/01/2017 14:09 || Comments || Link || E-Mail|| [682 views] Top|| File under: Islamic State
89 rebels killed in Marawi, fierce showdown expected
[AFP] Philippine troops have killed 89 Islamist rebels during more than a week of urban clashes but a final showdown is expected to be ferocious as the gunmen protect their leaders and hold hostages.

On Wednesday morning, attack helicopters fired rockets into parts of Marawi that were still controlled by the militants fighting under the black flag of the Islamic State.

Military spokesman Restituto Padilla said 89 rebels have been killed in the fighting and the amount of territory in the city that the remaining gunmen control has been cut to just 10 percent. However he warned of more intense clashes ahead, with the military believing three of the rebels' top leaders were likely still in the city.

Padilla said, "That 10% is most likely the area that is heavily guarded and defended by any armed men if they are protecting any individual of high value."

The rebels are holding an unknown number of civilians hostage. They initially took a priest and up to 14 other people captive at the beginning of the crisis. A video of the priest appeared on social media on Tuesday, in which he repeated the rebels' demands to withdraw and said his captors were holding 240 people hostage.

Padilla said the release of the footage showed the rebels were becoming increasingly desperate and said security forces would not back down. He said, "They are trapped, they are contained, they are in areas that they will never come up alive unless they surrender."

Another major complication is the safety of about 2,000 residents who the local government said remained trapped in the rebel-controlled areas.

Laundrywoman Jenita Abanilla arrived exhausted and famished at an evacuation center in Marawi on Wednesday afternoon after heavily armed police rescued her on Wednesday. She said, "We covered the mouths of our children. We were afraid the gunmen would come in and kill us," adding that she also feared being hit by bombs.

Padilla said the rebels had killed 19 civilians but insisted that military airstrikes had not killed any of the trapped residents. Twenty-one members of the security forces had also died, Padilla said, bringing the combined death toll to 129.
Posted by: ryuge || 06/01/2017 00:00 || Comments || Link || E-Mail|| [398 views] Top|| File under: Maute group (IS)
Syria-Lebanon-Iran
Total annihilation: Mattis maps out the path ahead against ISIS
[Military Times] WASHINGTON — The Pentagon's approach to defeating the Islamic State is now defined as merciless annihilation, Defense Secretary Jim Mattis said Friday, summarizing what's become a more aggressive effort in Syria, Iraq and beyond to prevent the group's foreign fighters specifically from escaping its strongholds once local allies have them cornered.

"The foreign fighters are the strategic threat should they return home to Tunis, to Kuala Lumpur, to Paris, to Detroit. Wherever," Mattis said. "By taking the time to deconflict, to surround and then attack, we carry out the annihilation campaign so we don't simply transplant this problem from one location to another."
Posted by: DarthVader || 06/01/2017 09:11 || Comments || Link || E-Mail|| [521 views] Top|| File under: Islamic State
Syrian Army continues operations against ISIS in Deir Ezzor
The Syrian Army and Armed Forces units, backed by the Syrian Air Force, carried out special operations against movements and supply routes for ISIL terrorist organization in Deir Ezzor province.

SANA's correspondent in Deir Ezzor said that the Air Force killed and injured a number of ISIL terrorists in a series of intensive airstrikes against their sites and gatherings in al-Rishdieh neighborhood in Deir Ezzor city and the vicinity of the airport.

The correspondent added that the Syrian Army's artillery targeted ISIL terrorists' movements and hotbeds in the old airport, al-Hweiqeh, al-Rishdieh, al-Hamedieh, and Hweijet Saker neighborhoods, as well as in hills near al-Taim oil field, south of al-Sinouf hill, the surroundings of Panorama, and al-Boughelieh village, inflicting heavy losses upon the terrorists in personnel and equipment.

Source: SANA
Posted by: badanov || 06/01/2017 00:00 || Comments || Link || E-Mail|| [322 views] Top|| File under: Islamic State
Turkey backed Syrian rebels attack Iska
[ARA News] Syrian Islamist fighters of the Ahrar al-Sham group on Wednesday launched an offensive on the Kurdish town of Iska in Afrin district, northwest of Aleppo province, causing casualties among civilians.

"Supported by Turkey's military, Ahrar al-Sham militants attacked Iska town in the Shirawa sub-district in Afrin with mortar shells," local media activist Hember Kusa told ARA News.

Turkish artillery supported the offensive by firing dozens of shells on the town, which is held by the Kurdish People's Protection Units (YPG).

"The heavy bombardment by the Turkish army and Ahrar al-Sham led to the destruction of several residential buildings," Kusa reported.

At least seven civilians lost their lives and more than a dozen were injured in the attack.

This while local rescue teams continued their search for victims under the rubble.

In response to the attack, Kurdish YPG fighters hit strongholds of Ahrar al-Sham group in Darat Izza district near Afrin.

"Our forces destroyed three of Ahrar al-Sham's vehicles and several machine guns in the operation in retaliation for the victims of Iska town," a YPG officer told ARA News.

The office added that the clashes between their fighters and Turkey-backed Ahrar al-Sham continued until the midnight on Wednesday.

The Darat Izza district has recently turned into a main base for the Turkish army and allied Syrian rebels in Aleppo province, from which they have launched repeated attacks on the YPG-held Afrin district.
Posted by: badanov || 06/01/2017 00:00 || Comments || Link || E-Mail|| [311 views] Top|| File under: Sublime Porte
More airstrikes hit Maksana
Aleppo (SyriaNews.media) Syrian and Russian warplanes carried out dozens of air strikes on the city of Maskana, east of Aleppo, Qasioun News Agency reported on Wednesday.

Media sources belonging to the Syrian regime published a video showing the ongoing battles in Maskana, and dozens of air strikes that were conducted on the city.

Meanwhile, clashes broke out between Syrian government forces and the Islamic State group, in the northwestern outskirts of the city.

The Syrian regime forces, backed by foreign militias, recaptured several areas east of Aleppo, and approached the city of Maskana, the last stronghold of the Islamic State in Aleppo, backed by Russian aerial cover.


Video at the link
Posted by: badanov || 06/01/2017 00:00 || Comments || Link || E-Mail|| [358 views] Top|| File under: Govt of Syria
Terror Networks
The Beatings Will Continue: Iraqi Edition


ISIS abducts 850 in Kirkuk for use as human shields

Hawija (IraqiNews.com) Islamic State militants have evacuated 850 civilians and burned their residences at the group's main stronghold in Kirkuk to use them as future human shields, said a tribal leader.

Anwar al-Assi, who leads a tribal force combating Islamic State militants in Hawija, said in a press statement on Wednesday that Islamic State members transferred the civilians to a main playfield preparing to use them as human shields in case security forces charge at the town.

Assi said he had received information that IS executed 36 men in two days, but did not give more details about the reason or location of the execution.

IS members have been in control over Hawija, southwest of Kirkuk, since 2014, when the group came to the scene, took over several Iraqi regions and proclaimed an Islamic "caliphate".

Iraqi government forces, backed by a U.S.-led coalition and paramilitary troops, launched an offensive in October to retake the city of Mosul, Islamic State's largest urban stronghold in Iraq. The Iraqi government is planning to aim at other IS havens across Iraq after Mosul.

Local officials in Hawija have repeatedly urged the government to hasten with the liberation of their town.

Since taking over Iraqi regions, Islamic State members have executed dozens of civilians, security members and many of its own members for various reasons ranging from collaboration with security forces to attempting to flee areas under the group's control, most notably Hawija.

ISIS executing civilians in Mosul

Mosul (IraqiNews.com) Islamic State militants executed tens of civilians who tried to flee their grip on Wednesday, while security strikes killed 16 others, according to local residents who spoke as operations against the militant group approach final stages.

Shafaaq News website quoted locals saying Islamic State militants had executed seven members of the same family earlier on Wednesday. They were attempting to flee their home in Mashahda region towards areas held by Iraqi security troops, the sources said.

Alforat.info quoted Cap. Mohamed al-Jeheishi, from Nineveh police, saying intelligence information revealed that 47 people, mainly women, children and elders, were caught by the group trying to flee al-Shefa district towards security-controlled areas before they were executed at Dourat Qassem.

It is not clear whether both incidents were related.

Meanwhile, Shafaaq News quoted local sources saying that more than 16 other civilians died as Iraqi forces continued to bombard Zanjili district with mortars and warplane fires.

News about IS executing civilians fo escaping their domains or collaborating with security forces have been recurrent since the government, backed by a U.S.-led coalition, launched a major offensive in October to retake Mosul from the group.

Hundreds of civilian deaths have also been blamed on Iraqi forces and coalition fighter jets. While the Iraqi government consistently denies causing civilian casualties, coalition commanders admitted recently they were behind dozens of deaths during the Mosul campaign.

Iraqi government troops regained control over eastern Mosul in January after three months of fighting. Operations for the western side of the city launched in mid February, and Iraqi generals say a few hundreds of IS fighters remain in the Old City as a last refuge.

The densely populated and narrowly structured Old City was the place where IS supreme leader Abu Bakr al-Baghdadi declared the establishment of the group's rule in Iraq in 2014.

Iraqi forces began late April to advance towards the enclave from the northwest, having besieged it from the south for weeks to no avail.

At least 200.000 civilians are believed to remain in IS captivity in that area.

ISIS executes 9 of their own in Mosul

Tal Afar (IraqiNews.com) Islamic State militants executed on Wednesday nine of their senior comrades West of Mosul on the backdrop of defeats to Iraqi government troops and allied militias, an army officer has said.

Cap. Moataz al-Hamadani told BasNews that the nine leaders, of Arab and Western nationalities, were executed at the center of Tal Afar town, a major Islamic State bastion west of Mosul and near the borders with Syria (70 Km west of Mosul).

Hamadani quoted residents from Tal Afar saying that the executions came amid growing divisions and infighting among the group's members which followed consecutive defeats to Iraqi security forces. He did not give details of the method of execution.

According to the officer, those executed included a Russian, a British and a Turkish, but he did not mention their names or ranks. There was also Abu Othman al-Suri, a Syrian who was the group's mayor for Tal Afar, and Baisan Atallah, a member of an unidentified Arab nationality who was in charge of the town's police force.

Iraqi government troops regained control over eastern Mosul in January after three months of fighting. Operations for the western side of the city launched in mid February, and Iraqi generals say a few hundreds of IS fighters remain in the Old City as a last refuge, with troops in control over more than 90 percent of territory.

Popular Mobilization Units, the paramilitary force fighting IS alongside government troops, have been clearing areas around Tal Afar since the launch of operations in October, putting the town under siege and isolating it from the Syrian borders.

ISIS prepares mosque for last stand

A member of the Iraqi rapid response forces fires a mortar shell against Islamic State militants positions in western Mosul, Iraq May 31, 2017. REUTERS/Alkis Konstantinidis[/caption (Reuters) Islamic State militants have closed the streets around Mosul's Grand al-Nuri Mosque, residents said, apparently in preparation for a final showdown in the battle over their last major stronghold in Iraq.

Dozens of fighters were seen by residents taking up positions in the past 48 hours around the medieval mosque, the site where Islamic State leader Abu Bakr al-Baghdadi declared an Islamist caliphate in July 2014.

Islamic State's black flag has been flying from the mosque since the militants captured Mosul and seized swathes of Iraq and Syria in the summer of 2014.

U.S.-backed Iraqi government forces retook eastern Mosul in January and began a new push on Saturday to capture the group's remaining enclave in western Mosul, comprising of the Old City center where the mosque is located, and three adjacent districts alongside the western bank of the River Tigris.

The fall of the city would, in effect, mark the end of the Iraqi half of the self-styled caliphate. Meanwhile in Syria, Kurdish forces backed by U.S.-air strikes are beseiging Islamic State forces in the city of Raqqa, the militants' de facto capital in that country.

Symbolic Focus
Up to 200,000 people still live in harrowing conditions behind Islamic State lines in Mosul, running low on food, water and medicine, and with difficult access to hospitals, the United Nations said on Sunday.

The Grand al-Nuri Mosque has become a symbolic focus of the campaign, with Iraqi commanders privately saying they hope to capture it during Ramadan, the Muslim fasting month which started over the weekend in Iraq.

"Daesh's fighters know that the mosque is the most important target and they are preparing for a major battle there," said Hisham al-Hashemi, who advises several Middle East government including Iraq's on Islamic State affairs.

But a battle in or near the mosque would put the building and its famed leaning minaret at risk, experts have said.

The minaret, several feet off the perpendicular and standing on humid soil, is particularly vulnerable as it has not been renovated since 1970. Its tilt gave the landmark its popular name – al-Hadba, or the hunchback.

The Mosul offensive, now in its eighth month, has taken much more time than expected as Islamic State is fighting in the middle of civilians and using them as human shields.

Over the past few days, the militants ordered dozens of families living in the Zanjili district to move into the Old City to prevent them from escaping toward the Iraqi forces trying to advance from the northern side, a resident said.

Government forces have been dropping leaflets over the districts telling families to flee but the intensity of the fighting has prevented people from escaping.

The militants been countering the offensive with suicide car and motorbike bombs, snipers, booby-traps and mortar fire.

About 700,000 people, about a third of the pre-war city's population, have already fled, seeking refuge either with friends and relatives or in camps.

Mass grave found in western Mosul

Mosul (IraqiNews.com) A mass grave composed of relics of 60 civilians, including women, killed by Islamic State, was found in western Mosul," a local source from Nineveh province has said.

"Security troops discovered a mass grave in al-Shifa district in western Mosul," the source told AlSumaria News on Wednesday. "The grave contained relics of 60 civilians, including elderly people and 23 women who worked as employees and lawyers as their ID cards found in their possession showed."

Speaking on condition of anonymity, the source said, "IS shot the civilians dead in the head. They were transferred to forensic medicine department in Wadi Hajar to identify them and hand over their bodies to their relatives."

Several mass graves were found in IS-held areas since the Iraqi government, backed by a U.S.-led military coalition, launched a major security offensive in October 2016 to recapture the city of Mosul, Islamic State's largest stronghold in Iraq.

Iraqi commanders say they at least 90 percent of territories in western Mosul is under Iraqi troops control, predicting to retake the city before the end of May. Only two districts besides the Old City are under IS control.

Iraqi forces have been sweeping through northwestern neighborhoods over the past few weeks in a way to invade the strategic Old City, after finding it hard to invade from the south.

The eastern side of Mosul was retaken in January after three months of battles. Another major offensive was launched in February to recapture the western flank of the city.
Posted by: badanov || 06/01/2017 00:00 || Comments || Link || E-Mail|| [336 views] Top|| File under: Islamic State
Who's in the News
45
[untagged]
9
Islamic State
2
Moslem Colonists
2
Govt of Saudi Arabia
2
Sublime Porte
2
Maute group (IS)
1
Narcos
1
Govt of Syria
1
al-Shabaab (AQ)
Bookmark
E-Mail Me
The Classics
The O Club
Rantburg Store
The Bloids
The Never-ending Story
Thugburg
RSS Links
Gulf War I
The Way We Were
Bio
Merry-Go-Blog
Hair Through the Ages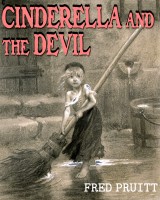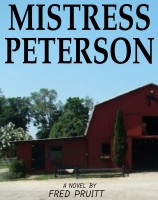 On Sale now!


A multi-volume chronology and reference guide set detailing three years of the Mexican Drug War between 2010 and 2012.

Rantburg.com and borderlandbeat.com correspondent and author Chris Covert presents his first non-fiction work detailing the drug and gang related violence in Mexico.

Chris gives us Mexican press dispatches of drug and gang war violence over three years, presented in a multi volume set intended to chronicle the death, violence and mayhem which has dominated Mexico for six years.
Click here for more information


Meet the Mods
In no particular order...


Steve White
Seafarious
Pappy
lotp
Scooter McGruder
john frum
tu3031
badanov
sherry
ryuge
GolfBravoUSMC
Bright Pebbles
trailing wife
Gloria
Fred
Besoeker
Glenmore
Frank G
3dc
Skidmark
Alaska Paul



Better than the average link...



Rantburg was assembled from recycled algorithms in the United States of America. No trees were destroyed in the production of this weblog. We did hurt some, though. Sorry.
54.209.202.123