Afghanistan
Karzai Calls Daesh A 'Tool' Of The United States
[Tolo News] Former

Afghanistan's Caped President

Hamid Maybe I'll join the Taliban Karzai
...A product, probably the sole product, of the Southern Alliance...
on Wednesday said

ISIS

was a "tool" of the United States and that he does not differentiate between

ISIS

and America.

Karzai told VOA's Afghan service: "After it (the U.S) dropped the bomb on Afghanistan, it did not eliminate

ISIS

."

"I consider

ISIS

their tool," he said.

"I do not differentiate at all between

ISIS

and America."

Karzai also dismissed criticism of Moscow's ties with the Taliban


...the Pashtun equiovalent of men...


"They (Russia) talk to the Taliban," Karzai said.

"The U.S. also talks to the Taliban. Norway, Germany and other countries also talk to them. Russia also has the right to hold talks with the Taliban."

However,


it's easy to be generous with someone else's money...


he told VOA: "The Taliban is a major reality in today's Afghanistan. The Americans themselves say that they (Taliban) control 50 percent of the Afghan territory. When a force controls 50 percent, countries have no option but to talk to them. The U.S itself talks to them -- they meet them in their office in Qatar


...an emirate on the east coast of the Arabian Peninsula. It sits on some really productive gas and oil deposits, which produces the highest per capita income in the world. They piss it all away on religion, financing the Moslem Brotherhood and several al-Qaeda affiliates...


This comes after Karzai, on Saturday lashed out at government and the U.S over the bombing.


"Pay attention to meeeeee!"

He said he did not recognize the government, and had decided to work to get rid of America in Afghanistan and criticized government for "allowing the U.S to drop such a big non-nuclear bomb. If government approved it, the act is treason."

He said the bombing was an insult to Afghanistan and that the U.S was just using

ISIS

as an excuse.

Karzai also said it was a violation of Afghanistan's

illusory sovereignty

and a violation of the environment.

Last Thursday, the U.S fired off a Massive Ordnance Air Blast (MOAB), commonly known as the Mother of All Bombs, against a

ISIS

tunnel complex in the remote area of Nangarhar


The unfortunate Afghan province located adjacent to Mohmand, Kurram, and Khyber Agencies. The capital is Jalalabad. The province was the fief of Younus Khalis after the Soviets departed and one of his sons is the current provincial Taliban commander. Nangarhar is Haqqani country..


Officials said this week that 96

ISIS

Death Eaters

were killed in the bombing.
Posted by: Fred || 04/21/2017 00:00 || Comments || Link || E-Mail|| [414 views] Top|| File under:
Afghanistan gets Minister of State to boost tourism
[Khaama (Afghanistan)] The Afghan government has appointed a Minister of State for tourism as efforts are underway to increase the number of global tourist with an aim to increase the government income.


Ooh! Mom! Take me there!


A presidential

front man

Shah Hussain Murtazawi said President Mohammad Ashraf Ghani


...former chancellor of Kabul University, now president of Afghanistan. Before returning to Afghanistan in 2002 he was a scholar of political science and anthropology. He worked at the World Bank working on international development assistance. As Finance Minister of Afghanistan between July 2002 and December 2004, he led Afghanistan's attempted economic recovery until the Karzais stole all the money. ..


has appointed Ghulam Nabi Farahi as Minister of State for Tourism through a presidential decree.


Just the man! Just the man!


The decree states that Mr. Farahi has been appointed for the post in accordance with the Article 142 of the constitution of Afghanistan for developing and expanding tourism, attraction of investment, and introduction of the historic culture of the country.


Yep. That'll work.


Afghanistan is a landlocked country with beautiful natural sceneries and historical sites which have long been attracting tourists from around the globe. But the number of tourists visiting the country has reportedly reduced by a large extent during the recent years amid growing violence.


Golly shucks. I wonder why?



Posted by: Fred || 04/21/2017 00:00 || Comments || Link || E-Mail|| [552 views] Top|| File under:
Africa Horn
South Korea to send anti-piracy forces to Somalia
[SHABELLENEWS] According to the Yonhap news agency, the one-day drill will involve the 4,500-tonne destroyer Daejoyoung, a 17,000-tonne commercial vessel and 350 sailors.

In May, the Daejoyoung is expected to join the South Korean naval group in the Gulf of Aden deployed there since 2009 as part of global anti-piracy fight off the Somalian coast.

Somalia has been plagued by civil war since 1991. Years of lawlessness and corruption have provided pirates with ample opportunities to hijack international ships for ransom with relative impunity.

In 2008, the European Union


...the successor to the Holy Roman Empire, only without the Hapsburgs and the nifty uniforms and the dancing...


, along with a number of non-EU members states, launched the anti-piracy operation "Atalanta." The ships of the participating countries have been patrolling shipping routes off the shores of the Horn of Africa since December 2008.

In November, the Council of the European Union extended the mandate of the operation until December 2018.
Posted by: Fred || 04/21/2017 00:00 || Comments || Link || E-Mail|| [349 views] Top|| File under: Pirates
Africa North
Dignity Operation cleric says Third Force fighters are 'infidels' and must be crucified
[Libya Observer] A notorious Dignity Operation

holy man

has labeled fighters of the Third Force, who are fighting the operation's forces in Sabha, "unbelievers" who must be killed.

Abu Abdul-Rahman al-Makki, who is staying in Soddy Arabia


...a kingdom taking up the bulk of the Arabian peninsula. Its primary economic activity involves exporting oil and soaking Islamic rubes on the annual hajj pilgrimage. The country supports a large number of princes in whatcha might call princely splendor. When the oil runs out the rest of the world is going to kick sand in the Soddy national face...


, said Dignity Operation fighters in Brak Shati airbase are "Mujahedeen" and those against them in Taminhint airbase are "Kharijites."

The Third Force is linked to the UN-installed Presidency Council and is made up of brigades from the city of Misrata.

"They say the Third Force, the Government of National Accord, we are

Moslem

s... these are lies" he said in an audio recording from Mecca posted on social media on Monday.

He urged Dignity Operation forces to kill and crucify the "Kharijites" and show no mercy to them.

He also urged the people of south Libya to join Dignity Operation, reminding them of their ancestors' battles against the Italian occupiers in 1911.

Several radical groups are fighting alongside Dignity Operation in Benghazi and Sabha.

Dignity Operation uses terms to brand opponents such as al-Qaeda,

Moslem Brüderbund

and Libyan Fighting Group in order to win local and international approval. According to Dignity Operation, all opponents are

bully boyz

and Kharijites.
Posted by: Fred || 04/21/2017 00:00 || Comments || Link || E-Mail|| [463 views] Top|| File under: Arab Spring
Arabia
Houthis fingered for killing Yemeni army commanders
[Asharq Al-Awsat] Aden- Two senior commanders among the ranks of armed loyalists backing Yemen's ousted president Ali Abdullah Saleh were killed in an area near Sana'a on Wednesday.

Partaking in the insurgency aiming to overturn the internationally-backed government of President Abdrabbuh Mansur Hadi, the commanders, one of whom is Saleh's nephew, were killed in an ambush, local sources said.

In the ambush west of Sana'a near Al Mahwit governorate, armed Houthis attacked and killed the governorate's security chief Major General Ali Saleh al-Ghani and Brigadier General Wadah al-Shahtari.

The ambush took place when Ghani and Shahtari were running a field inspection of pro-Saleh military encampments in Wadi al Manqb, the sources added.

Both Houthis and pro-Saleh loyalists have gone hand-in-glove in their attempts to reign over Yemen. Backed by Iran, Houthis overran Sana'a in 2014 and established a coup capital there, after driving out legitimate authorities. Ever since, dispute and conflict pitted Houthis and Saleh loyalists, particularly on issues and strategies on how militants would rule confiscated areas.

Pro-Saleh loyalists are increasingly being marginalized by Houthis, especially in administrative affairs, pro-Saleh militants said. The latest assassination comes to exacerbate tensions between coup factions, as Houthis dive a step deeper into unilateral decision making in Sana'a.

Observers expect the death of the two commanders to have sizable fallout on the already fragile alliance.

"Rising tensions will likely end in a series of assassinations that will further weaken the alliance," Wissam Mohammad, a political analyst, said.

"After failing to gain recognition for their putschist authorities, coup militias now face a frustrating deadlock that manifests in augmented infighting," Mohammad added.

"Even though the assassinations being at the very least provocative, the alliance will still be upheld for the time being—the coup's chances at a political future are diminishing as pro-government forces advance on many fields, and for that reason they will sustain such a coalition despite increased aggressiveness against one another," Mohammad told Asharq Al-Awsat.

For weeks on end Sana'a has been seeing a buildup in propaganda by both coup sides, with a wave of criticism targeting Houthis hitting social media platforms and media outlets. Most of the verbal reprehension was spurred by continued Houthi aggressions and failure to share power with their allies.
Posted by: badanov || 04/21/2017 00:00 || Comments || Link || E-Mail|| [298 views] Top|| File under: Houthis
Houthis make lavish use of mines in Yemen
JEDDAH: Houthi militias and fighters of ousted President Ali Abdullah Saleh continue to plant land and sea mines amid international silence. This is despite the fact that the use of such explosives is considered a crime against humanity, according to Yemeni government and military officials.

As a result, Yemen needs years to eliminate the mines because there are no maps to locate where they were planted. The Houthi militias planted mines in sensitive areas to stop the advance of government forces, especially after the southern governorates have been liberated.

Statistics show that hundreds of civilian victims fell victim to the explosives, killed or maimed, and the figure is increasing due to the spread of the war in urban areas.

Col. Haytham Haloub, chief of the Military Engineering Division in the Fourth Military Region and director of the National Mine Action Center in Aden, said that coup militias planted many mines in a haphazard manner, including the prohibited anti-personnel mines as well as homemade bombs and anti-tank mines.
He added that until last May, engineering teams defused more than 31,000 mines in Aden, Lahj, Abyan and some parts of the Taiz Governorate.

The Arab Federation for Human Rights, in its last report, said the Houthis planted mines at more than 500,000 locations in Yemen, which were responsible for 700 deaths. Engineers of the Arab coalition have dismantled 40,000 mines so far.

The Yemeni government has sought the international community's help to defuse the mines planted in densely populated areas in the liberated areas.
The government said the mines are banned internationally; pose a threat to life and lead to losses of civilian lives, especially women and children. They are difficult to find because there are no maps with their position, it said.

The government has sought help from the international community because Yemen lacks the required equipment. Yemeni engineering teams, with the support of the Arab Coalition, extracted and dismantle several Iranian-made naval minefields of various sizes.

They were planted by the coup militias on the coasts of the Midi region, in the northwest of Yemen.

One such naval mine hit a boat on the Midi coast, leading to the deaths of eight fishermen. Col. Mohammed Salam Al-Asbahi, commander of the Naval Arrow operation, said the Yemeni Army began the process of combing and clearing the coasts and islands from mines planted by rebel militias.

Al-Asbahi said the locations of the mines were identified and marked to help fishermen avoid dangerous areas. He added that the engineering teams started the disposal process, dragging the mines to one of the unpopulated islands where they are detonated.

Omar Jawhar, brigadier general of the Fifth Military Region War in Midi, said the aim is to clear the Red Sea islands and coasts of Iranian mines.
In statements to the media, he said the process is not limited to sea mines only, but covers the wild coasts of Midi.

He added the mines lifted from the Red Sea came from Iran. The discovery corroborates testimony by Gen. Joseph Foteil, US commander of the American forces in the Middle East, to the US Congress Armed Forces Committee that Houthi rebels are strongly supported by Iran and threaten shipping in the Hormouz and strategic Bab Al-Mandab straits. He said: "Houthis, with Iran's support, spread along the Hormouz rockets and radar systems, in addition to mines and explosive boats."

He added that the Arab coalition forces thwarted an attempt to smuggle mines over sea routes to the western beaches of Yemen.
Posted by: badanov || 04/21/2017 00:00 || Comments || Link || E-Mail|| [305 views] Top|| File under: Houthis
Saudi-led coalition 'bombing hospitals, violating rights of children' in Yemen
[RT] The Soddy Arabia


...a kingdom taking up the bulk of the Arabian peninsula. Its primary economic activity involves exporting oil and soaking Islamic rubes on the annual hajj pilgrimage. The country supports a large number of princes in whatcha might call princely splendor. When the oil runs out the rest of the world is going to kick sand in the Soddy national face...


-led coalition in Yemen, backed by the UK, must be put on a UN violations list for repeated attacks on medical facilities and violating the rights of children, a new report says.

The report, by Save the Children and Watchlist on Children and Armed Conflict, documents a series of deadly coalition-led attacks on hospitals and medics over the past two years.

In one case, two infants in incubators died from a lack of oxygen after a pediatric hospital in the capital Sanaa was damaged in a coalition Arclight airstrike.

More than 160 attacks have been carried out by parties to the conflict throughout Yemen, the report says, including the damaging of medical facilities through Arclight airstrikes, occupation and looting of hospitals, and extortion, detention and killing of medical staff.

The conflict has forced more than half of Yemen's medical facilities out of action, leading to the "near collapse of the country's already fragile healthcare system." The report says those that remain face severe shortages of medicine and equipment in the face of a maritime block imposed by the coalition.

"In the past two years, an increase in conflict and

assassination

s on medical facilities and personnel have led to more children directly injured, suffering and dying from preventable conditions, including acute malnutrition, acute respiratory infections and diarrheal disease."



Britannia

has come under frequent criticism for continuing to supply arms to Saudi Arabia amid reports of repeated atrocities in Yemen. The UK has made more than £3 billion ($3.6 billion) from arms sales since the military campaign began in March 2015, which has seen 11,000 Yemeni civilians killed.


Posted by: Fred || 04/21/2017 00:00 || Comments || Link || E-Mail|| [326 views] Top|| File under: Govt of Saudi Arabia
Bangladesh
Is Shamim Osman behind Hefazat's case against Rafiur Rabbi?
[Dhaka Tribune] Narayanganj locals suspect cultural activist Rafiur Rabbi is being sued by a leader of radical Islamist group Hefajat-e-Islam


...a madrassa-based false nose and mustache of the Bangladesh Jamaat-e-Islami, formed in 2010 to protest against secular education. In 2011 demonstrated violentyly against women's rights and in 2013 held large rallies demanding capital punishment of Shahbag Square protesters and banning women working outside the home...


at the behest of Awami League

politician

, Shamim Osman.

Shamim is a member of the influential Osman family blamed by Rabbi for the killing of his son, Tanvir Mohammad Twaki, in 2013.

Now the Hefazat unit chief for Narayanganj, Ferdaus-ur-Rahman, has accused Rabbi of hurting religious sentiment in a speech he made at an event on April 7.

Ferdaus alleges that Rabbi claimed none of the three million

deaders

would have participated in the 1971 Liberation War, "had they known the constitution would begin with 'Bismillah' and the country would turn into a communal one".

However,


a lie repeated often enough remains a lie...


Narayanganj Press Club President Mahbubur Rahman Masum said Rabbi did not make any anti-religious comments.

"The Osman family has mobilised Hefazat to take down those who demand justice for Twaki," he said.

Sanskritik Jote General Secretary Dheman Saha Jewel also said "a certain quarter" was trying to tarnish Rabbi's image, while Communist Party of Bangladesh leader Hafizul Islam said those who promoted communalism were behind the case.

"The Narayanganj 4 MP could be behind this," Hafizul said, without elaborating.

Ferdaus, however, is insisting that nobody asked him to file the case, saying: "... We [Hefazat] have protested against anyone who made defamatory comments about religion."

Shamim has pledged to stage a rally in front of DIT Jame Mosque in Narayanganj Sadar after Jumma prayers on Friday, to protest those who made defamatory comments about "his religion".

"I want to set an example in Narayanganj by bringing everyone on to one platform to protest against those defaming religion. Every party should be a part of this protest ‐ Awami League, BNP, Jaitya Party, Hefazat," he said at a meeting with local religious scholars and leaders at Narayanganj City Corporation Central Mosque.

The Awami League

politician

also questioned why no one other than Ferdaus ‐ who was present at the April 7 meeting ‐ protested Rabbi's audacity.
Posted by: Fred || 04/21/2017 00:00 || Comments || Link || E-Mail|| [315 views] Top|| File under: Hefajat-e-Islam
Europe
Trial opens for 20 suspected of grenade attack on French Jewish store
In which the mills of justice grind slowly.
[IsraelTimes] Members of 'Cannes-Torcy' jihadist terror cell, thought to have been behind 2012 bombing, face terror charges.

Twenty members of a suspected jihadist network thought to have been behind a grenade attack on a Jewish grocery store in 2012 went on trial in

La Belle France

Thursday on terror charges.

The "Cannes-Torcy cell," named for the towns where its members were based, is suspected of having planned several other attacks, and was considered the most dangerous to threaten the country when it was dismantled in 2012.

The trial opens as

La Belle France

is grappling with fresh fears of jihadist terror attacks, with the police arresting two men Tuesday suspected of plotting an assault just days before the presidential election -- the first to be held in

La Belle France

under a state of emergency.

Analysts say the Cannes-Torcy network signaled a historic shift in

La Belle France

's struggle against terrorism, to battling mass attacks by Islamic

Death Eaters

inspired, or even guided, by foreigners.

Of the 20 men being tried by a special anti-terror tribunal in

Gay Paree

, 10 are in prison and seven are on conditional release,
while three others are being sought -- two of whom are thought to be in Syria.

Aged 23 to 33, they are accused of plotting to stage several attacks on military and civilian targets, and of seeking to join jihadist ranks in Syria.


Later they went to ISIS, but I've no idea who they were connected to back in 2012.

Police nabbed
Drop the rosco, Muggsy, or you're one with the ages!
two members of the network while investigating a grenade attack on a Jewish grocery in the

Gay Paree

suburb of Sarcelles


...known as "Little Jerusalem" because of the large number of North African Jews who settled there after immigrating in the 1960s, as did a large number of non-Jewish North Africans. They have on occasion clashed...

in September 2012.

Two masked men threw a grenade into the shop, injuring one person, but the fact that it rolled under a trolley prevented more casualties.

Police also found bomb-making equipment in a storage unit rented by Jeremie Bailly, 28, the alleged leader of the group.

Another suspected member, Jeremie Louis-Sydney, a petty criminal who had converted to radical Islam, was killed in October 2012 when police came to arrest him at his apartment in the eastern city of Strasbourg.

The trial is expected to run until July 7, with most of the accused facing terms of 30 years to life in prison.
Posted by: trailing wife || 04/21/2017 00:00 || Comments || Link || E-Mail|| [358 views] Top|| File under: Salafists
Cologne imposes no-fly zone as 50,000 left-wing activists plan to block AfD congress
[RT] Police and aviation authorities imposed a four-day no-fly zone over Cologne


...a lovely city in Germany. They invented perfume there...


city center amid heightened security measures ahead of anti-immigrant AfD party congress. Over 50,000 left-wing protesters are planning to launch massive rallies to block the event.

The Alternative for Germany Party's (AfD) convention is scheduled to take place this weekend at Cologne's Maritim Hotel, but it is unlikely to go as smoothly as expected, causing more trouble to the far-right party already plagued by internal discords and shrinking popular support.

More than 4,000

coppers

will be dispatched to ensure security in the city, a figure reminiscent to security measures during high-level international political events. Additionally, German authorities have imposed a four-day no-fly zone that will last from Thursday until Monday. All aircraft, including helicopters and drones, will be banned from flying over Cologne's inner city, the police said.

The only exception will be made for German military and police flights as well as for any rescue or emergency aircraft.

Notably, a police

front man

failed to remember the last time a no-flight zone was imposed over the city, Die Welt reported.

The extraordinary security measures come as the city expects some 50,000 protesters to counter the AfD conference with organizers calling for "civil disobedience". The activists, according to their campaign website, intend to "block" AfD members from entering the hotel by sitting and standing in their way.


Posted by: Fred || 04/21/2017 00:00 || Comments || Link || E-Mail|| [399 views] Top|| File under:
The Grand Turk
Opposition HDP deputy Özkan arrested by court in Turkey's Mus
[Hurriyet Daily News] A deputy from the Peoples' Democratic Party (HDP) was incarcerated
Don't shoot, coppers! I'm comin' out!
on charges of "being a member of a terrorist organizations" on April 19 in the eastern Anatolian province of Mus, Dogan News Agency has reported.

Burcu Celik Özkan, a HDP deputy for the province, was detained by police during a routine traffic stop on April 19.

Following a medical examination, she was arrested on charges of being a member of the outlawed Kurdistan Workers' Party (PKK) and transferred to the E-type closed prison in Mus.

The HDP focuses on the Kurdish issue.

According to the indictment, she was charged due to a speech in Mus before the June 7, 2015, elections that allegedly targeted village guards.

"You will get out of this country. We know well how to turn a Kalashnikov on your after your targeted us," she said, according to the indictment.

A total of 13

politician

s from the HDP, including its co-chairs, Selahattin Demirtas and Figen Yuksekdag, face hundreds of years in jail for alleged links to the PKK.

With the latest arrest order of Özkan, the number of jugged
I ain't sayin' nuttin' widdout me mout'piece!
HDP deputies has risen to 14.

On April 11, A Turkish court sentenced Yuksekdag to one year in jail on accusations of "making propaganda for a terrorist organization," state-run Anadolu Agency reported.

The 22nd Istanbul Court of Serious Crimes passed the sentence after ruling out any reduction in sentencing for good behavior on the part of Yuksekdag, who was arrested by Turkish authorities in November 2016.

Posted by: Fred || 04/21/2017 00:00 || Comments || Link || E-Mail|| [316 views] Top|| File under: Sublime Porte
Turkish Police Detain Leftist Editor after Referendum
His ideas prolly do suck, but because of this action, his ideas are better than Erdogan's
When the object is the purification of society, there are always new groups of heretics to be found.
[AlManar] Turkish police Thursday detained the editor of a website that denounced as illegitimate the victory of the 'Yes' camp in the referendum on expanding President Recep Tayyip Erdogan's powers, the news site said.

Left-wing website sendika.org said its editor-in-chief Ali Ergin Demirhan was held in a pre-down raid on its offices.

The arrest comes after at least 16 leftist activists involved in demonstrations against the 'Yes' victory were detained by Istanbul police on Wednesday. In all, a total of 38 arrest warrants were issued.

The 'Yes' camp won Sunday's poll with just 51.41 percent of the vote but the opposition has alleged there was foul play that swung the outcome of the vote.

The authorities insist the referendum was clean and the election board on Wednesday rejected opposition demands for the poll to be annulled.

There have been daily street protests in anti-Erdogan neighborhoods in Istanbul after the referendum.

Sendika.org said Demirhan was detained on accusations of "organizing protests on social media while attempting to depict the results of the referendum as illegitimate" and "inciting people to enmity".

It added that his hard disk and personal cell phone were confiscated in the raid.

The news site has made clear its opposition to the result, saying "the 'Yes' will not be legitimized, sendika.org will not be silenced" and calling for protests.

The opposition is particularly incensed by a last-minute move by the election authorities to accept ballot documents in envelopes without an official stamp.

Turkish media said that six people were detained in the Aegean city of Izmir on accusations of "insulting" Erdogan in public on the night of the referendum.
Posted by: badanov || 04/21/2017 00:00 || Comments || Link || E-Mail|| [321 views] Top|| File under: Sublime Porte
Home Front: WoT
US Army tests drone-killing laser weapon
[RT] Amid concerns about Islamic State
...formerly ISIS or ISIL, depending on your preference. Before that al-Qaeda in Iraq, as shaped by Abu Musab Zarqawi. They're very devout, committing every atrocity they can find in the Koran and inventing a few more. They fling Allah around with every other sentence, but to hear the pols talk they're not really Moslems....
's use of weaponized hobbyist drones, the US military is testing a laser weapon designed to take out the aerial menace, and small enough to be mounted on a Stryker armored vehicle.

The Mobile High Energy Laser (MEHEL) fires a 5-kilowatt beam that can either scramble the drone's circuits and sever its communications with ground control ‐ a "soft kill" ‐ or destroy it outright in a "hard kill," according to the military publication Stars and Stripes.

Vehicles equipped with the MEHEL took part in the 10-day Maneuver Fires Integration Experiment exercises at Fort Sill, Oklahoma last week. A total of 50 drones were shot down, some just a few seconds after being engaged, Army spokeswoman Monica Gutherie said.
Posted by: Fred || 04/21/2017 00:00 || Comments || Link || E-Mail|| [694 views] Top|| File under:
India-Pakistan
JI, JUI-F renege on resolution against Mardan lynching
And we all are blindsided by this occurrence.

[DAWN] A day after the National Assembly resolved to insert safeguards into the blasphemy law, the Jamaat-e-Islami
...The Islamic Society, founded in 1941 in Lahore by Maulana Sayyid Abul Ala Maududi, aka The Great Apostosizer. The Jamaat opposed the independence of Bangladesh but has operated an independent branch there since 1975. It maintains close ties with international Mohammedan groups such as the Moslem Brotherhood. the Taliban, and al-Qaeda. The Jamaat's objectives are the establishment of a pure Islamic state, governed by Sharia law. It is distinguished by its xenophobia, and its opposition to Westernization, capitalism, socialism, secularism, and liberalist social mores...
(JI) and the Jamaat Ulema-e-Islam


...Assembly of Islamic Clergy, or JUI, is a Pak Deobandi (Hanafi) political party. There are two main branches, one led by Maulana Fazlur Rahman, and one led by Maulana Samiul Haq. Fazl is active in Pak politix and Sami spends more time running his madrassah. Both branches sponsor branches of the Taliban, though with plausible deniability...


-Fazl (JUI-F) reneged on their commitment.

On Tuesday, the lower house had unanimously adopted a resolution condemning the brutal murder of Abdul Wali Khan University student Mashal Khan on fabricated charges of blasphemy.

On that day, JI's Sher Akbar Khan and JUI-F's Naeema Kishwer Khan had spoken in favour of the resolution, even though the latter had not signed it. But on Wednesday, JI parliamentary leader Sahibzada Tariqullah came out in opposition to the proposal, saying that his party would not support any changes to the blasphemy law.

"The law is the law; whosoever forms a lynch mob should be acted against. But the blasphemy law does not call on people to dispense mob justice, there is nothing wrong with it," he declared.

"The problems we are facing are due to the lack of proper enforcement of these laws," he insisted, adding that if people were punished under the blasphemy law, there would be no room for mob justice.

Ms Khan also seemed to have a change of heart, saying that there was nothing in the blasphemy law that made people take the law into their own hands and called for its proper implementation.


Posted by: Fred || 04/21/2017 00:00 || Comments || Link || E-Mail|| [348 views] Top|| File under: Govt of Pakistan
SC suspends judicial inquiry into Mashal's lynching
[DAWN] The Supreme Court on Wednesday put on hold a parallel inquiry into the lynching of Mardan university student Mashal Khan by a judicial commission and expressed surprise over the need for the judicial inquiry when a joint investigation team (JIT) is already investigating the shocking incident.

"When a forum already exists for investigation, why did Chief Minister Pervez Khattak announce the formation of the judicial body," said Chief Justice Mian Saqib Nisar while heading a three-judge bench.

The JIT, constituted on the orders of Inspector General of Khyber-Pakhtunkhwa


... formerly NWFP, still Terrorism Central...


Salahuddin Mehsud, is headed by Superintendent Police of Mardan Shafiullah and officials of the civil Intelligence Bureau and police department are its members.

The court had taken up suo motu
...a legal term, from the Latin. Roughly translated it means I saw what you did, you bastard...
notice of the harrowing incident in which Mashal Khan, a student of Abdul Wali Khan University, was lynched over blasphemy allegations.
Posted by: Fred || 04/21/2017 00:00 || Comments || Link || E-Mail|| [358 views] Top|| File under: Govt of Pakistan
Iraq
US approves $300mn sale of military equipment for Iraq's Kurdish forces
A strong signal. But where will they get the money to pay for it?
[RT] The US has approved the sale of $295.6 million worth of military equipment for Kurdish Peshmerga artillery and infantry units in Iraq, a Pentagon agency has announced, adding that the sale is intended to support the country's fight against Islamic State.

"The Government of Iraq has requested a possible sale of the equipment necessary to fully outfit two full Peshmerga Regional Brigades of light infantry, as well as the equipment necessary to outfit two artillery battalions that will ultimately provide support to those regional brigades," the Pentagon's Defense Security Cooperation Agency (DSCA) said in a Wednesday press release.
Posted by: Fred || 04/21/2017 00:00 || Comments || Link || E-Mail|| [408 views] Top|| File under: Govt of Iraq
Syria-Lebanon-Iran
Syria said to move jets to base used by Russia, fearing US strikes
[IsraelTimes] Washington officials say tactical move an effort by Damascus to safeguard its remaining aircraft from American missiles.

Syria has reportedly placed the majority of its warplanes under Russian protection out of fears US will conduct additional Arclight airstrikes on its military installations.

US defense officials told media outlets on Thursday that nearly all of Syria's operational fixed-wing aircraft were now stationed at Hmeimim Air Base, just south of the port city of Latakia.

Hmeimim is a Syrian airbase but has been exclusively operated by Russian forces since Moscow intervened in the bloody civil war to fight alongside Bashir al-Assad's regime in mid-2015.

According to CNN, Russian forces have deployed anti-aircraft defense systems at Hmeimim as a protective measure.

US officials said the move was a likely effort to protect Syria's remaining operational planes from a repeat of the April 7 US missile strike in response to a deadly chemical weapons attack on a rebel-held town that has been widely blamed on the Damascus regime.

US Defense Secretary James Mattis at the time said the US cruise missile strike destroyed over 20 Syrian warplanes, some 20 percent of the regime's working aircraft.

Last week Mattis reiterated warnings that further chemical weapons use by Assad will be met with fresh US action. "If they use chemical weapons, they are going to pay a very, very stiff price," he said at the Pentagon last week.

On Wednesday, an Israeli defense official said Assad still possesses up to three tons of chemical weapons and said the US strike was not a turning point in the war "but rather another development in the fighting."

The official also said Israeli intelligence indicated Assad personally approved the chemical attack.

"It's hard for me to believe that he didn't know about it," the officer said.

Russia -- which along with Iran has deployed forces to help Assad in the six-year-old civil war -- reacted with fury to the US strike and has continued to cast doubt on the regime's involvement in the chemical attack, to Washington's disgust.

Though Washington had informed Russian forces in Syria of the retaliatory strike in advance to avoid casualties that could prompt a broader crisis, it has accused Moscow of waging a misinformation campaign surrounding the attack for defending Assad.

Earlier this week, Assad's former chemical weapons research chief told

Britannia

's The Telegraph newspaper that Syria had "at least 2,000 tons" of chemical weapons before the war and only declared 1,300. Former Brig. Gen. Zaher al-Sakat said the Syrian government still possessed hundreds of tons of chemical weapons
Posted by: trailing wife || 04/21/2017 00:00 || Comments || Link || E-Mail|| [347 views] Top|| File under: Govt of Syria
Who's in the News
30
[untagged]
7
Islamic State
5
Commies
4
Govt of Pakistan
2
Houthis
2
Taliban
2
Sublime Porte
2
Govt of Syria
2
Ansar Bayt al-Maqdis (IS)
2
Arab Spring
1
Govt of Saudi Arabia
1
Hefajat-e-Islam
1
Pirates
1
Salafists
1
Moslem Colonists
1
al-Qaeda
1
TTP
1
Govt of Iraq
Bookmark
E-Mail Me
The Classics
The O Club
Rantburg Store
The Bloids
The Never-ending Story
Thugburg
Gulf War I
The Way We Were
Bio
Merry-Go-Blog
Hair Through the Ages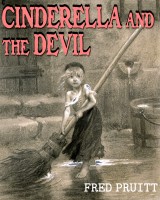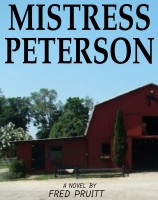 On Sale now!


A multi-volume chronology and reference guide set detailing three years of the Mexican Drug War between 2010 and 2012.

Rantburg.com and borderlandbeat.com correspondent and author Chris Covert presents his first non-fiction work detailing the drug and gang related violence in Mexico.

Chris gives us Mexican press dispatches of drug and gang war violence over three years, presented in a multi volume set intended to chronicle the death, violence and mayhem which has dominated Mexico for six years.
Click here for more information


Meet the Mods
In no particular order...


Steve White
Seafarious
Pappy
lotp
Scooter McGruder
john frum
tu3031
badanov
sherry
ryuge
GolfBravoUSMC
Bright Pebbles
trailing wife
Gloria
Fred
Besoeker
Glenmore
Frank G
3dc
Skidmark
Alaska Paul



Better than the average link...



Rantburg was assembled from recycled algorithms in the United States of America. No trees were destroyed in the production of this weblog. We did hurt some, though. Sorry.
3.83.192.109