Limited time only! While supplies last!
Only twenty bucks!
Why Working-Class People Vote Conservative
[The Guardian] Across the world, blue-collar voters ally themselves with the political right -- even when it appears to be against their own interests.

Why on Earth would a working-class person ever vote for a conservative candidate? This question has obsessed the American left since Ronald Reagan first captured the votes of so many union members, farmers, urban Catholics and other relatively powerless people -- the so-called "Reagan Democrats". Isn't the Republican party the party of big business? Don't the Democrats stand up for the little guy, and try to redistribute the wealth downwards?

Many commentators on the left have embraced some version of the duping hypothesis: the Republican party dupes people into voting against their economic interests by triggering outrage on cultural issues. "Vote for us and we'll protect the American flag!" say the Republicans. "We'll make English the official language of the United States! And most importantly, we'll prevent gay people from threatening your marriage when they ... marry! Along the way we'll cut taxes on the rich, cut benefits for the poor, and allow industries to dump their waste into your drinking water, but never mind that. Only we can protect you from gay, Spanish-speaking flag-burners!"

One of the most robust findings in social psychology is that people find ways to believe whatever they want to believe. And the left really want to believe the duping hypothesis. It absolves them from blame and protects them from the need to look in the mirror or figure out what they stand for in the 21st century.

Here's a more painful but ultimately constructive diagnosis, from the point of view of moral psychology: politics at the national level is more like religion than it is like shopping. It's more about a moral vision that unifies a nation and calls it to greatness than it is about self-interest or specific policies. In most countries, the right tends to see that more clearly than the left. In America the Republicans did the hard work of drafting their moral vision in the 1970s, and Ronald Reagan was their eloquent

front man

. Patriotism, social order, strong families, personal responsibility (not government safety nets) and free enterprise. Those are values, not government programmes.

The Democrats, in contrast, have tried to win voters' hearts by promising to protect or expand programmes for elderly people, young people, students, poor people and the middle class. Vote for us and we'll use government to take care of everyone! But most Americans don't want to live in a nation based primarily on caring. That's what families are for.

One reason the left has such difficulty forging a lasting connection with voters is that the right has a built-in advantage -- conservatives have a broader moral palate than the liberals (as we call leftists in the US). Think about it this way: our tongues have taste buds that are responsive to five classes of chemicals, which we perceive as sweet, sour, salty, bitter, and savoury. Sweetness is generally the most appealing of the five tastes, but when it comes to a serious meal, most people want more than that.

In the same way, you can think of the moral mind as being like a tongue that is sensitive to a variety of moral flavours. In my research with colleagues at YourMorals.org, we have identified six moral concerns as the best candidates for being the innate "taste buds" of the moral sense: care/harm, fairness/cheating, liberty/oppression, loyalty/betrayal, authority/subversion, and sanctity/degradation. Across many kinds of surveys, in the UK as well as in the USA, we find that people who self-identify as being on the left score higher on questions about care/harm. For example, how much would someone have to pay you to kick a dog in the head? Nobody wants to do this, but liberals say they would require more money than conservatives to cause harm to an innocent creature.

But on matters relating to group loyalty, respect for authority and sanctity (treating things as sacred and untouchable, not only in the context of religion), it sometimes seems that liberals lack the moral taste buds, or at least, their moral "cuisine" makes less use of them. For example, according to our data, if you want to hire someone to criticise your nation on a radio show in another nation (loyalty), give the finger to his boss (authority), or sign a piece of paper stating one's willingness to sell his soul (sanctity), you can save a lot of money by posting a sign: "Conservatives need not apply."

In America, it is these three moral foundations that underlie most of the "cultural" issues that, according to duping theorists, are used to distract voters from their self-interest. But are voters really voting against their self-interest when they vote for candidates who share their values? Loyalty, respect for authority and some degree of sanctification create a more binding social order that places some limits on individualism and egoism. As marriage rates plummet, and globalisation and rising diversity erodes the sense of common heritage within each nation, a lot of voters in many western nations find themselves hungering for conservative moral cuisine.

Despite being in the wake of a financial crisis that -- if the duping theorists were correct -- should have buried the cultural issues and pulled most voters to the left, we are finding in America and many European nations a stronger shift to the right. When people fear the collapse of their society, they want order and national greatness, not a more nurturing government.

Even on the two moral taste buds that both sides claim -- fairness and liberty -- the right can often outcook the left. The left typically thinks of equality as being central to fairness, and leftists are extremely sensitive about gross inequalities of outcome -- particularly when they correspond along racial or ethnic lines. But the broader meaning of fairness is really proportionality -- are people getting rewarded in proportion to the work they put into a common project? Equality of outcomes is only seen as fair by most people in the special case in which everyone has made equal contributions. The conservative media (such as the Daily Mail, or Fox News in the US) is much more sensitive to the presence of slackers and benefit cheats. They are very effective at stirring up outrage at the government for condoning cheating.

Similarly for liberty. Americans and Britons all love liberty, yet when liberty and care conflict, the left is more likely to choose care. This is the crux of the US's monumental battle over Obama's healthcare plan. Can the federal government compel some people to buy a product (health insurance) in order to make a plan work that extends care to 30 million other people? The derogatory term "nanny state" is rarely used against the right (pastygate being perhaps an exception). Conservatives are more cautious about infringing on individual liberties (eg of gun owners in the US and small businessmen) in order to protect vulnerable populations (such as children, animals and immigrants).

In sum, the left has a tendency to place caring for the weak, sick and vulnerable above all other moral concerns. It is admirable and necessary that some political party stands up for victims of injustice, racism or bad luck. But in focusing so much on the needy, the left often fails to address -- and sometimes violates -- other moral needs, hopes and concerns. When working-class people vote conservative, as most do in the US, they are not voting against their self-interest; they are voting for their moral interest. They are voting for the party that serves to them a more satisfying moral cuisine. The left in the UK and USA should think hard about their recipe for success in the 21st century.

Jonathan Haidt is a professor of psychology at New York University's Stern School of Business. He is the author of The Righteous Mind: Why Good People are Divided by Politics and Religion. To take the survey described in this essay, visit www.yourmorals.org/express_welcome_sacredness.php
Posted by: trailing wife || 06/09/2012 00:00 || Comments || Link || E-Mail|| [542 views] Top|| File under:
Home Front: Politix
Good Leak, Bad Leak
There's something troubling about the recent leaks to the New York Times about President Barack Obama's involvement in authorizing the targeted killings of suspected terrorists and launching cyberattacks against an Iranian nuclear enrichment facility: they're coming from the same administration that has prosecuted more government officials under the Espionage Act of 1917 for sharing classified information with the media than all previous administrations combined.


(As Director of National Intelligence James Clapper wrote in a 2010 memo, "People in the intelligence business should be like my grandchildren -- seen but not heard.")


Just this week, an American general who suggested that U.S. and South Korean Special Forces were parachuting into North Korea to conduct espionage was replaced in what the military insisted, amid murmurs of disbelief, was a routine personnel change.


Sure, happens all the time...


This contradictory posture toward national security leaks has exposed the White House to accusations this week that it clamps down on whistleblowing when the disclosures undermine its agenda but eagerly volunteers anonymous "senior administration officials" for interviews when politically expedient.

Salon's Glenn Greenwald condemned the "administration's manipulative game-playing with its secrecy powers,"


Both his readers applauded...


the Washington Post's Charles Krauthammer called the report on Obama's targeted killings a "White House press release" (the report's authors dispute that claim), and lawmakers from both sides of the aisle decried the "accelerating pace of such disclosures," calling for an investigation and new legislation to address the problem. "They're intentionally leaking information to enhance President Obama's image as a tough guy for the elections," Senator John McCain (R-AZ) charged on Tuesday.


Worst part about it is that despite the leaks, no one in the world intelligence, military and political community thinks that Champ has any toughness whatsoever...


The White House, for its part, has dismissed this allegation as "grossly irresponsible" and argued that, in fact, it seeks to plug leaks that could jeopardize counterterrorism or intelligence operations. But as the examples below suggest, the Obama administration hardly has dealt consistently with counterterrorism and intelligence leaks over the past three-and-a-half years.


The author continues to list 8 "leaks' with facts in each -- which were prosecued and which aren't.


KILL LIST
Prosecution? No.

WIKILEAKS
Prosecution? Yes

STUXNET
Prosecution? No.

TRAILBLAZER PROJECT
Prosecution? Yes

BIN LADEN RAID
Prosecution? No.

OPERATION MERLIN
Prosecution? Yes.

AWLAKI MEMO
Prosecution? No.

TERRORIST INTERROGATION
Prosecution? Yes.


He ends with: "Administration officials, of course, have at times brought highly sensitive, classified stories to the American people -- when they had good stories to tell, that is."
Posted by: Sherry || 06/09/2012 10:56 || Comments || Link || E-Mail|| [366 views] Top|| File under:
The Return of the Reagan Democrats
Moderators' note:

Please do not submit articles in their entirety or near-entirety. Edit to key passages if you can, otherwise simply submit the link.
Posted by: Beavis || 06/09/2012 09:09 || Comments || Link || E-Mail|| [258 views] Top|| File under:
The fourth revolution
h/t Instapundit


The United States has been shaped by three far-reaching political revolutions: Thomas Jefferson's "revolution of 1800," the Civil War, and the New Deal. Each of these upheavals concluded with lasting institutional and cultural adjustments that set the stage for new phases of political and economic development. Are we on the verge of a new upheaval, a "fourth revolution" that will reshape U.S. politics for decades to come? There are signs to suggest that we are. In fact, we may already be in the early stages of this twenty-first-century revolution.

...Notwithstanding its reputation for stability and continuity, the U.S. political system seems to resolve its deepest problems in relatively brief periods of intense and potentially destabilizing conflict. These events are what some historians have called our "surrogates for revolution" because, rather than overthrowing the constitutional order, they adjust it to developing circumstances.

...The question today, then, is whether or not the party system formed in the 1930s and 1940s is about to exhaust itself in a new upheaval that will lead to some new political alignment around a new constellation of issues. There is little doubt that many of the political signs present in earlier upheavals are increasingly in play today.

Posted by: g(r)omgoru || 06/09/2012 01:30 || Comments || Link || E-Mail|| [276 views] Top|| File under:
India-Pakistan
Shahbaz Sharif's 'revolution' in Punjab
A 'revolution' may not punish the PPP and bring PMLN to power. It may bring Al Qaeda closer to ruling Pakistain

...Three developments must be noted in the move of the PMLN: a gradual reconciliation with the Army, a steady support to the 'independent' judiciary, and a convergence with the nonstate actors of Punjab. Add to this the ingredient of 'revolution' and you have the contours of how the PMLN wants to shorten the days of the PPP in power.

Shahbaz Sharif has been known to meet the Army Chief to feel the pulse of any toppling plans. He accompanies this act of nationalism with 'selfless' devotion to the Supreme Court currently busy subjecting the federal government to intense critical scrutiny. The other strand in the strategy comprises change of policy on nonstate actors and banned jihadi organizations and pitting them against the PPP in South Punjab.

Jihadi publication Daily Islam (23 Feb 2010) reported that Punjab Law Minister Rana Sanaullah visited Jhang and paid his respects at the tomb of the founder of the greatest banned sectarian-terrorist Deobandi organization, Sipah-e-Sahaba: Maulana Haq Nawaz Jhangvi. He led a delegation of the PMLN which also counted parliamentary secretary Iftikhar Baloch and party MPA from Jhang, Sheikh Yaqub. He visited the tombs of other Sipah-e-Sahaba martyr-leaders like Maulana Isarul Qasimi and Allama Azam Tariq.

The News (27 Feb 2010) in a report titled PMLN sees no harm in seeking banned outfit's blessing observed: 'Sipah-e-Sahaba is rearing its head again and its leaders' participation in an election rally in PP-82 constituency, along with Punjab Law Minister Rana Sanaullah, has sent shivers down the spines of citizens here'.

But the 'revolution' may not be to the advantage of the PMLN. In 1999,
Nawaz Sharif


... served two non-consecutive terms as prime minister, heads the Pakistain Moslem League (Nawaz). Noted for his spectacular corruption, the 1998 Pak nuclear test, border war with India, and for being tossed by General Musharraf...


nearly got killed through in an

bomb

reported planted by the Sipah on the road to his residence in Raiwind. Killer Riaz Basra also got himself photographed standing next to him without the latter noticing it. In 2002 after Basra was finally killed, he was buried wrapped in a Sipah Sahaba flag. Today a Sipah franchise Lashkar-e-Jhangvi


... a 'more violent' offshoot of Sipah-e-Sahaba Pakistain. LeJ's purpose in life is to murder anyone who's not of utmost religious purity, starting with Shiites but including Brelvis, Ahmadis, Christians, Jews, Buddhists, Rosicrucians, and just about anyone else you can think of. They are currently a wholly-owned subsidiary of al-Qaeda ...


is said to be in touch with Tehrik Taliban Pakistain. Therefore the 'revolution' may not punish the PPP and bring PMLN to power. It may bring Al Qaeda closer to ruling Pakistain.

Just as no one can convince Imran Khan

... aka Taliban Khan, who isn't your heaviest-duty thinker, maybe not even among the top five...
that he should not use 'tsunami' as the informal emblem of his party, it is futile to remind Shahbaz Sharif that 'bloody revolution' is an inapt simile to use for the victory of the PMLN in the coming election. His party doesn't have the ideology suited for a revolution; its overtures to the

Death Eaters

do not transform his party into an organization willing to indulge in mass extermination of the 'exploiting classes'.

What kind of order will come into existence after the 'bloody revolution'? The truth is that revolution comes first and then makes itself bloody by killing the enemies of the people. The following is the pattern recognised in history: The state turns authoritarian, producing a utopian alternative among the intellectuals of the coercive state, followed by popular uprising, elimination of the elite through a reign of terror, and the installation of directly participatory institutions.

Pakistain is habituated to a pattern of its own. First the politicians fight among themselves and bring the country to a standstill till the people start complaining about being economically squeezed. Then Army - reputed for producing intellectually average officers - starts thinking that it can run the country far better by interrupting the tenure of the incumbent government and grabbing power. We all know what happens for more or less a decade after that.

In the present case, the PPP threatens to complete its tenure after four years of pathetic governance. (When was governance non-pathetic in Pakistain?) Strange to say, the Army is no longer quivering with expectation; it is the opposition leaders wringing their hands at the threat of a break in the pattern. Therefore, if not the Army, who?

Everybody in Pakistain has his ducks in a row for the coming revolution and they are remarkably identical ducks: hate America and hope Al Qaeda will be appeased by that and somehow go away. In fact, Al Qaeda may see the decks being cleared for its own 'revolution' in two countries simultaneously: Afghanistan and Pakistain. It has the classical ingredients in place: an ideology that has appeal and an indoctrinated cadre willing to kill for the revolution.

But revolutions eat their children. The leaders who initiate it usually get killed in the process of establishing a revolutionary order. It is especially cruel to its harbingers.
Posted by: trailing wife || 06/09/2012 10:15 || Comments || Link || E-Mail|| [230 views] Top|| File under:
Who's in the News
32
[untagged]
5
Govt of Syria
5
Arab Spring
2
Boko Haram
2
al-Shabaab
2
Govt of Pakistan
2
Govt of Sudan
2
al-Qaeda in Arabia
1
al-Qaeda in Europe
1
TTP
1
Govt of Iran
1
Ansar Dine
1
Taliban
1
al-Qaeda
Bookmark
E-Mail Me
The Classics
The O Club
Rantburg Store
Comments Spam
The Bloids
The Never-ending Story
Thugburg
RSS Links
Gulf War I
The Way We Were
Bio
Sink Trap
Alzheimer's Association
Day by Day
Counterterrorism
Hair Through the Ages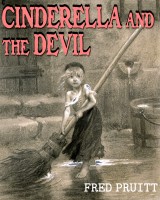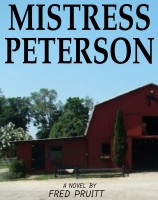 On Sale now!


A multi-volume chronology and reference guide set detailing three years of the Mexican Drug War between 2010 and 2012.

Rantburg.com and borderlandbeat.com correspondent and author Chris Covert presents his first non-fiction work detailing the drug and gang related violence in Mexico.

Chris gives us Mexican press dispatches of drug and gang war violence over three years, presented in a multi volume set intended to chronicle the death, violence and mayhem which has dominated Mexico for six years.
Click here for more information


Meet the Mods
In no particular order...


Steve White
Seafarious
Pappy
lotp
Scooter McGruder
john frum
tu3031
badanov
sherry
ryuge
GolfBravoUSMC
Bright Pebbles
trailing wife
Gloria
Fred
Besoeker



Better than the average link...



Rantburg was assembled from recycled algorithms in the United States of America. No trees were destroyed in the production of this weblog. We did hurt some, though. Sorry.
54.145.211.24