Africa Subsaharan
Ethnic Violence Kills at Least 16 in Nigeria
[An Nahar] Attackers suspected to be from a rival ethnic group have stormed a remote area of Nigeria, killing at least 16 and burning homes in the latest flare-up of tensions in the region, police said Tuesday.

The violence broke out on Sunday when suspected members of the Fulani ethnic group descended on communities dominated by ethnic Tivs in Benue state in eastern Nigeria, Africa's most populous nation, a police

front man

said.

Local media put the

corpse count

as high as 30, but police confirmed 16 dead.

"The precise number of people that were killed were 16," police

front man

Ejike Alaribe told Agence

La Belle France

Presse. "The information is that they came and opened fired sporadically, started shooting everywhere and started burning houses."

He said police had been deployed and calm had returned to the area.

Violence has flared numerous times in the area, with the dispute believed to be primarily over access to land. The Fulanis, who are mainly

Moslem

, are mostly herdsmen, while Tivs in the area tend to be Christian farmers.

Posted by: Fred || 03/07/2012 00:00 || Comments || Link || E-Mail|| [326 views] Top|| File under:
Arabia
Interior Ministry sends forces to confront Al-Qaeda in South
[Yemen Post] The Minister of Interior Abdul-Kader Qahtan has ordered to swiftly send two units of the Central Security with all their military equipment to the capital of Lahj, Al-Huta, to maintain security and stability, the Interior Ministry has said in its website.

The ministry said it will send the forces as it had information about the growth of Al-Qaeda in Al-Houta and its outskirts, pointing out that Commander of the Southern Region requested sending reinforcements to prevent the repeating of Abyan's events in other governorate.

Meanwhile,


...back at the wreckage, Captain Poindexter awoke groggily, his hand still stuck in the Ming vase...


the life was paralyzed in the main road linking between Aden and Abyan due to the confrontations between military units of the Southern Region and Al-Qaeda operatives.

Media sources said that the military units launch wide-range strikes against terrorist groups connected to Al-Qaeda in Wadi Dafoos, Jaar and Zinjbar of Abyan governorate, pointing out that the military forces made remarkable progress against Al-Qaeda

Death Eater

s.

The ministry said security forces in Aden have put on high alert to encounter all possibilities.

Militants linked to al Qaeda had launched strikes on positions of the Yemeni military, killing more that 105 soldiers and controlled several military positions in some districts of the southern governorate of Abyan.

Local sources said the

snuffies

paraded military hardware seized in the attacks, pointing out that they captured 70 soldiers in their raids against the positions on Sunday.

Abyan governorate, the birthplace of the new Yemen president Abdu Rabo Mansour Hadi, has been the site of regular

festivities

between the army and Al-Qaeda

Death Eater

s, despite government claims to have cleansed the city from

snuffies

last September.

Posted by: Fred || 03/07/2012 00:00 || Comments || Link || E-Mail|| [319 views] Top|| File under: al-Qaeda in Arabia
Armed gangs torture Africans in Hajja
[Yemen Post] The Yemeni Interior Ministry has affirmed that armed gangs hold Africans infiltrating to Yemen, revealing that 129 Ethiopians were held at Haradh districts located at the Yemeni-Saudi borders.

It affirmed that the Africans were tortured and forced to contact their families residing in

Soddy Arabia

to transfer them money that reach to the hand of the culprits.

The ministry said that Abdullah Al-Wahash and Khalid Eisa are the chieftains of the gangs, affirming that about49 Ethiopians were held by Al-Wahsh and 97 others by Eisa.

The Ministry stated that it could release the Ethiopians, pointing out that it referred the criminals to courts.

Media sources said that a

cop shoppe

of Haradh issued a list of 19 persons who held Ethiopians who were en route to

Soddy Arabia

through the Yemeni soil.

They further said that some Africans are seized in Al-Sharafi region of Hajja, affirming that some of them were killed and others are subjected to tortures.

Local human rights
...which are usually entirely different from personal liberty...
groups called on the Human Rights Ministry and security services to halt such crimes and take firm actions against the criminals.

Security sources affirmed that powerful tribal sheiks of allowing the culprits to carry out such practices help and protect them.

Hundreds of Africans perish every year attempting the hazardous sea voyage on rickety fishing boats run by smugglers.

Fleeing their war-torn country, Africans are paying smugglers hundreds of dollars to be then helped into

Soddy Arabia

.

The United Nations


...Parkinson's Law on an international scale...


refugee agency has expressed concern


...meaning the brow was mildly wrinkled, the eyebrows drawn slightly together, and a thoughtful expression assumed, not that anything was actually done or indeed that any thought was actually expended...


s over the record numbers of Ethiopians and Somalis flocking to Yemen, despite the deteriorating the political and security crises sweeping the state.

Posted by: Fred || 03/07/2012 00:00 || Comments || Link || E-Mail|| [371 views] Top|| File under: Arab Spring
Yemen army death toll from Qaeda assault jumps to 185
[Dawn] The number of soldiers killed in a weekend assault by Al-Qaeda

bully boyz

on an army camp in Yemen's restive Abyan province has risen to 185, a military official said Tuesday following the discovery of more bodies.

"The toll has risen to 185 soldiers killed" in the Sunday attack on a military camp in Kud, just south of the main city of Zinjibar, the official said, adding that more bodies have been recovered from a nearby desert area.

Officials and medics have said scores of soldiers and Al-

Qaeda gunnies

were

maimed

in the assault, while at least 25 attackers died.

Medical officials in the area said the poor services in local hospitals accounted for the death of many soldiers who suffered serious wounds but could have survived had they been given better medical care.

The

corpse count

among the troops is believed to be the highest on record in battles fought by the army against al Qaeda

thug

s, who have been emboldened by the political turmoil roiling the impoverished Arab nation for more than a year.

The

thug

s' attack appeared to be al Qaeda's response to a pledge by Yemen's newly inaugurated President Abed Rabbo Mansour Hadi to fight the Yemeni branch of the terror network, believed to be the world's most active.

Hadi repeated that pledge on Monday during talks with a visiting British diplomat.

"The confrontation will continue until we are rid of the last terrorist, whether in Abyan or elsewhere," local Yemeni media quoted him as saying.

The military officials said the

thug

s' surprise attack outside Abyan's

lovely provincial capital

Zinjibar also led to the capture of 55 soldiers.

The captives were paraded on the streets of Jaar, a nearby town that, like Zinjibar, has been under al-Qaeda's control for about a year.

Posted by: Fred || 03/07/2012 00:00 || Comments || Link || E-Mail|| [385 views] Top|| File under: al-Qaeda in Arabia
Bangladesh
3 JMB men arrested
Rapid Action Battalion
incarcerated

two leaders and a member of the banned Jamaat-ul-Mujahideen Bangladesh
The JMB is said to be the youth front of Al Mujahideen, the parent organization that began working toward establishing Bangladesh as an Islamic state in the mid 1990s which remains obscure even today. Other organizations, such as Jama'atul Jihad, JMB, Jagrata

Mohammedan

Janata Bangladesh (JMJB), Harkat-ul-Jihad-al-Islami (HUJI), Hizbut Tawhid, Tawhidi Janata, Islami Jubo Shangha, Islami Shangha, Al Falah A'am Unnayan Shanstha and Shahadat-e al Hiqma are believed to be part of the Al Mujahideen network. The JMB at its peak was reported to contain at least 100,000 members, and an alleged 2,000-man suicide brigade, few of whom actually went kaboom!. JMB allegedly received financial assistance from individual donors in Kuwait, UAE, Bahrain, Pakistan,

Soddy Arabia

and Libya. Reports have claimed that funding of JMB by international NGOs like Kuwait based Society of the Revival of Islamic Heritage (RIHS) and Doulatul Kuwait,

Soddy Arabia

based Al Haramaine Islamic Institute and Rabita Al Alam Al Islami, Qatar Charitable Society and UAE-based Al Fuzaira and Khairul Ansar Al Khairia. The top leadership of JMB was captured in 2005 and hung in 2007, which pretty much shot their bolt.
(JMB) outfit from different parts of the capital on Monday.

The elite force members also seized several JMB publications and leaflets from the possession of the arrestees, Major Walid Md Saifullah, deputy director of Rab's Media and Legal Wing, told The Daily Star.

The trio was identified as Mohammad Asaduzzaman alias Hazari, chief of JMB Khulna divisional unit, Md Wahab, head of JMB Savar zone and JMB member Anwar Hossain.

Asaduzzaman, a Majlish-e-Sura committee member of JMB, was

incarcerated

from Sayedabad, Wahab, a gayeri ehsar (part-time) member was picked up from Gabtoli while Anwar was

incarcerated

from Abdullahpur in Uttara, the Rab official said.

The arrestees were produced before a

presser

yesterday at Rab Headquarters of Uttara where Commander Mohammad Sohail, director of Rab's Media and Legal Wing said Wahab and Asaduzzaman were

incarcerated

on information squeezed out of Anwar.

He said all three were

runaway

s in the series

kaboom

cases of 2005.

There are a total five cases against Asaduzzaman with several

cop shoppe

s in Shatkhira. He is said to have led the August 17, 2005

kaboom

s at Shatkhira and was reportedly assigned by Sheikh Abdur Rahman.

Wahab is an accused in two cases filed with

cop shoppe

s in Savar and Anwar is an accused in two cases.

Rab officials are interrogating the arrestees for more information.

Commander Sohail said they are trying to find out if any banned outfits like JMB are plotting any subversive activities ahead of BNP's March 12 political programme as

Death Eaters

try to take advantage of mass political events for such activities.

Posted by: Fred || 03/07/2012 00:00 || Comments || Link || E-Mail|| [420 views] Top|| File under: Jamaat-ul-Mujahideen Bangladesh
Caribbean-Latin America
March 6th Mayhem in Monterrey: 13 die

For a map, clock here. For a map of Nuevo Leon, click here. For a map of Monterrey, click here

A total of 13 individuals were killed or found dead in ongoing drug and gang related violence in and around Monterrey, Nuevo Leon, including three armed suspects who were killed in an exchange of gunfire with a Mexican Army patrol in Mina municipality.


A Mexican Army detachment killed three armed suspects in a gun battle in Mina municipality in Monday. The unit was on patrol near El Rancho de San Gabriel when the unit came under small arms fire. Army return fire killed three. Presumably the remainder of the armed group which attacked the patrol escaped. Following the exchange of gunfire, soldiers seized seven rifles, 27 weapons magazines and 188 rounds of ammunition, communications and tactical gear, and four vehicles.


An army patrol discovered a mass grave containing at least four dead in an area seven kilometers east of Monterrey city Monday. The unit was dispatched based on an anonymous complaint to a location near the village of Santa Ana in Juarez municipality, about 300 meters from the road to San Roque near an abandoned farmhouse. The unit also detained an undisclosed number of individuals in the area.


Two unidentified men were shot to death in Monterrey Monday night. The victims were shot near the intersection of calles Pascual Ortiz Rubio and Narciso Mendoza in Niño Artillero colony. Reports say a group of armed suspects travelling aboard a sedan opened fire on the two victim as the victims were conversing on the street. One victim died immediately while the other attempted to flee the attack, but was caught by gunfire only a few meters away. AR-15 assault rifles were used in the attack. The shooters left about 100 spent .223 caliber cartridge casings at the scene. The area was a known area for drug dealing.


An unidentified man was shot to death and immolated on Monterrey's north side. The victim was shot while in his Volkswagen Golf sedan near on Avenida Luis Donaldo Colosio near Industrias en Ciudad Solidaridad barrio by Pesquería bridge on the city limits with Escobedo. A total of eight spent .223 cartridge casings were found at the scene just outside the vehicle. The victim's attackers then doused the vehicle with gasoline and set it afire before fleeing the scene.


One unidentified individual was shot to death and three others were abducted in Monterrey at around 1500 hrs Tuesday afternoon. The victims were all near the intersection of calles Jose Maria Bocanegra and Amado Nervo in the Industrial colony when an armed group fired on them, killing the victim.


A former Escobedo municipal police agent was shot and later died while receiving medical attention Tuesday morning in Escobedo. Benito Fraustro Pruneda, 39, who had been employed as a bakery truck delivery driver was shot outside his residence near the intersection of calles Del Lirio and Raul Caballero in Monterreal colony. The victim had just boarded his Ford ranger pickup truck for his morning commute when armed suspects travelling aboard a Chevrolet Impala fired on and killed him. Fraustro Pruneda is survived by his wife and three adult children.


A manager of a trucking business was shot to death Tuesday afternoon in Allende. Adolfo Tamez García, 38, was preparing to leave work for the day when armed suspects shot and killed him. The shooting took place on kilometer 1 of the Allende-Cadereyta highway. A rifle was found near the scene of the murder.


One of the three men who were shot and wounded in La Esperanza colony Sunday died of his wounds Tuesday. Jaime Enrique Calderon Mendoza, 25, and a mason by trade, died at Monterrey's University Hospital. The other two victims, Luis Fernando Rivera Gaytan, 28, and José Hernandez Zamarrón, 36, apparently remain under medical care.


Two unidentified Apodaca municipal police agents were shot and wounded, and another two were injured in a car crash Monday night. The police were in a three vehicle convoy rolling along the Mezquital-Santa Rosa highway when armed suspects travelling aboard four vehicles opened fire on the last vehicle, hitting two police agents. Police in the other two vehicles attempted to come to the aid of he wounded officers, but one of the drivers crashed his vehicles into a trailer. The shooters fled the scene aboard their vehicles towards Santo Domingo.
Posted by: badanov || 03/07/2012 00:00 || Comments || Link || E-Mail|| [373 views] Top|| File under:
Suicide bomber kills four in southern Russia
A suicide bomber attacked near a police station in Russia's southern republic of Dagestan Tuesday, killing at least four, state-owned news agency RIA Novosti reported.

Police sources told RIA Novosti that the suicide bomber was a woman, but Dagestan Interior Ministry officials could not confirm that information.
Posted by: trailing wife || 03/07/2012 00:00 || Comments || Link || E-Mail|| [749 views] Top|| File under:
Europe
Czechs arrest Iranian seeking M4 rifles
Czech public television is reporting that police have arrested an Iranian national suspected of trying to buy weapons with the goal of transporting them to Iran.
 
The broadcaster, which did not name its sources, says the man was trying to buy 500 M4 rifles in the Czech capital. It says exports of such weapons to Iran are banned under an international embargo.
Posted by: trailing wife || 03/07/2012 00:00 || Comments || Link || E-Mail|| [296 views] Top|| File under:
India-Pakistan
Five hurt in gun attack on ANP rally
[Dawn] Five people, including a woman, were

maimed

when the bus they were travelling in came under fire in a Malir locality on Monday, police said.

The Awami National Party, however, put the number of

maimed

at seven and claimed that all of them were its supporters, who were returning home from the welcome rally of Senator-elect Shahi Syed.

SSP East Khadim Rind said that five persons, including a woman, were

maimed

in the firing near Kala Board.

He said that participants in the rally were firing into the air and at Kala Board they exchanged gunfire with unknown persons. Five persons were

maimed

in crossfire.

The SSP said that the

maimed

woman was a passer-by.

The ANP took out a rally towards Bloody Karachi


...formerly the capital of Pakistain, now merely its most important port and financial center. It may be the largest city in the world, with a population of 18 million, most of whom hate each other and many of whom are armed and dangerous...


airport to receive Shahi Syed, who was returning to the city after being elected senator by the Khyber Pukhtunkhwa Assembly, on Monday.

Since afternoon, the traffic police had been diverting the Sharea Faisal-bound traffic coming from different directions, but despite the diversions, serious traffic jams were witnessed on different portions of the thoroughfare.

Due to the traffic jams, several domestic and international flights were also delayed.

The participants in the rally were on

cycle of violence

s, buses and cars.

Heavy celebratory firing was in evidence during the rally, which almost paralysed Sharea Faisal traffic causing hardship to road users.

All the petrol and CNG stations along Sharea Faisal had been shut since noon. Similarly some fuel stations located in Malir and on Rashid Minhas Road had also closed their premises.

However,


we can't all be heroes. Somebody has to sit on the curb and applaud when they go by...


the fuel stations resumed their normal operation after the rally passed through Sharea Faisal.

After reaching near Defence Mor on Korangi Road, Shahi Syed addressed the rally participants.

"We are peace-loving people and have fought against the enemies of the peace in the city and will continue to do so and that no single organization can keep its control over the city," said Mr Syed.

He urged the people to support the ANP to end the reign of terror in the city.

He demanded a high-level inquiry into all incidents of

assassination

to trace the culprits. He also advised Baba Haider Zaman of the Hazara Sooba Tehrik to launch a movement for a province in Khyber Pukhtunkhwa and not in

Bloody Karachi

.

Posted by: Fred || 03/07/2012 00:00 || Comments || Link || E-Mail|| [437 views] Top|| File under: Govt of Pakistan
Four killed as militants fight over key bunker
[Dawn] Four

snuffies

were killed when rival groups clashed with each other to get control over an important bunker in Tirah valley of Khyber Agency
on Monday.

Sources said that Taliban of Tariq Afridi group attacked a bunker of Lashkar-e-Islam (LI) in Dwa Thoe area of the valley. Both the groups traded heavy fire, which resulted in killing of four

hard boy

s. LI sources in Bara claimed that they not only repulsed the offensive but also killed three of their opponents.

The LI had captured the same post after expelling Taliban from the Kukikhel


...a tribe of primitives inhabiting Khyber Agency. They are a branch of the Afridi tribe. Traditionally they have been migratory, tromping between Jamrud and the Rajgal valley with the seasons. The tribe has had mustache-cursing relationships with several other tribes, including the Zakkakhel and Kambarkhel, and with the Mullagori. They make welcome most anyone with a turban and automatic weapons, but every once in awhile they get together a tribal lashkar to mollify the government...


dominated areas of Tirah valley. Both groups have been fighting with each other since October last year to gain full control of the area.

Taliban had lost most of the areas, they had been occupying after they were expelled from Darra Adamkhel following a military operation about two years ago.

Also, an official of Mehsud Scouts was killed in a blast while headless body of a

primitive

was found in Bara on Monday.

Officials said that security forces were conducting a search operation in Naway Kamar area on Sheen Qamar Road when an

bomb

planted inside an empty house went kaboom!.

The

kaboom

caused injuries to a soldier, who later succumbed to his wounds in a hospital.

In Akkakhel, local residents found headless body of Tor Mullah Zakhakhel, a

primitive

, at a deserted place. Sources said that reason behind beheading the

primitive

could not be ascertained immediately.

Meanwhile,


...back at the argument, Jane reached into her purse for her .38...


Kukikhel volunteers defused an

bomb

planted on a roadside in Serhai area on Monday.

Local sources said that the device was spotted minutes before a Kukikhel jirga was held in the area. Nobody has

grabbed credit

for planting the improvised

bomb

.

However,


ars longa, vita brevis...


Taliban of Tariq Afridi group have

grabbed credit

for a

suicide kaboom

carried out at a LI base in the same region on Friday.

In Landi Kotal, unidentified

snuffies

blew up a government primary school on the night between Sunday and Monday.

Officials said that

snuffies

planted huge quantity of explosives at Malik Jafar Khan primary school at midnight that went kaboom! later. The blast damaged the building. Nobody has so far

grabbed credit

for the blast.

Posted by: Fred || 03/07/2012 00:00 || Comments || Link || E-Mail|| [394 views] Top|| File under: Lashkar-e-Islami
Pakistan lawmakers condemn US Quran burning
[Dawn] Pakistain's upper house of parliament on Tuesday passed a unanimous resolution condemning the burning of Koran's at a US base in Afghanistan and demanding that those responsible be punished.

"This house demands investigation and punishment for those who were responsible for this deplorable act," the resolution said, passed four days after elections widened the main ruling party's representation in the Senate.

"NATO


...the North Atlantic Treaty Organization. A collection of multinational and multilingual and multicultural armed forces, all of differing capabilities, working toward a common goal by pulling in different directions...


will have to take steps to stop such irresponsible acts in the future," added the resolution, presented by Nayyar Bukhari, leader in the Senate from President
Asif Ali President Ten Percent Zardari's


... sticky-fingered husband of the late Benazir Bhutto ...


Pakistain People's Party.

Violent anti-US protests over the Koran burning

...One of the basic tenets of Islam is that once a Koran has been printed it is expected to last for all time, no matter how old, ratty, and smelly other, lesser holy books may become. Should it actually become necessary to put a Koran out of its misery there is a ritual that includes extensive charivari, featuring long drawn-wailing and head bonking, ritual wife beating, and the sacrifice of dozens of women's noses and pubic lips. When the actual disposal has been completed there is a prescribed period of celebratory gun sex with the expectation of a minimum of two hundred casualties. Should actual infidels dispose of a Koran, Islamic custom calls for three weeks of rioting and a minimum of three dozen dead, which is a holdover from the days of Moloch worship...
killed 40 people in Afghanistan, plunging relations between NATO members and their Afghan allies to an all-time low and forcing US President Barack Obama
The campaign's over, John...
to apologise.

Protests also spilled over into neighbouring Pakistain, where the resolution was passed at a farewell session for the outgoing Senate.

Pakistain's parliament is tentatively expected to review the country's own troubled alliance with the United States later this month at a joint session that has been repeatedly delayed.

The review is considered key to getting Pak-US diplomatic relations onto a more solid footing after US air strikes killed 24 Pak soldiers on November 26 and brought the relationship to its lowest point in years.

Posted by: Fred || 03/07/2012 00:00 || Comments || Link || E-Mail|| [363 views] Top|| File under: Govt of Pakistan
'Israeli-like Reconnaissance Plane' Seized in Syria
[An Nahar] Syrian authorities said on Tuesday they had seized what appeared to be an "Israeli-like reconnaissance plane" in an arms factory in the Baba Amr area of Homs, the official SANA news agency reported.

"In Baba Amr, the competent authorities uncovered a factory for weapons used by

forces of Evil

to prepare explosives and hand-made rockets to be launched indiscriminately against houses," the agency said.

"The authorities also discovered a reconnaissance plane similar to the ones used by Israel, cameras, anti-tank grenades and tunnels used by the

forces of Evil

to smuggle weapons."

Posted by: Fred || 03/07/2012 00:00 || Comments || Link || E-Mail|| [636 views] Top|| File under: Govt of Syria
Syria Bombs Bridge to Prevent Refugees from Fleeing to Lebanon
[An Nahar] Syrian regime forces bombed on Tuesday a bridge used by refugees fleeing to

Leb

from the central province of Homs, cutting off a key escape route to evacuate the

maimed

, a monitoring group said.

"Regime forces on Tuesday bombarded a bridge near Qusayr, in Homs province, which is used by refugees and the

maimed

fleeing to

Leb

," Rami Abdel Rahman, of the

Britannia

-based Syrian Observatory for Human Rights told Agence

La Belle France

Presse.

Hadi Abdallah, a Syrian activist in Homs, said the bridge was the main route used to evacuate the

maimed

from the battered city, which has suffered a relentless onslaught by regime forces.

"The bridge was hit by artillery shells," said Abdallah, reached by telephone from Beirut. "It can no longer be used.

"It was the main route used to transport the

maimed

," he added.

Around 2,000 Syrians, mainly

women and kiddies

, have crossed into

Leb

in recent days, fleeing the violence in Homs, U.N. and local officials said.

Dana Suleiman, of the United Nations


...an idea whose time has gone...


refugee agency, told AFP that 170 families had sought refuge in the border Lebanese village of el-Fakha, located in the eastern Bekaa valley, and 50 others were in the nearby town of Arsal.

"We are trying to verify whether there are additional people in other areas and how many have returned to Syria," Suleiman said.

She said the UNHCR, in cooperation with local non-governmental organizations, was sending food, blankets and other aid to the refugees.

Ahmed Moussa, a

front man

for the Committee of Syrian Refugees in

Leb

, said some 65 families had arrived in northern

Leb

on Monday, some of them having moved on from the Bekaa.

He said the majority were from Homs and Qusayr.

Posted by: Fred || 03/07/2012 00:00 || Comments || Link || E-Mail|| [320 views] Top|| File under: Govt of Syria
35 Killed as Syrian Army Pounds Rebel-held Towns
[An Nahar] Syrian forces pounded rebel-held towns Tuesday and blasted a bridge used by refugees to escape to

Leb

, killing 35 people across the country, monitors said.

Twenty-three people were killed in the central province of Homs, seven in the southern province of Daraa, four in the northwestern province of Idlib and one in Damascus


...Capital of the last remaining Baathist regime in the world...


province, the Local Coordination Committees, the main activist group spurring protests on the ground, said.

Regime troops launched a major assault on Herak, a town in the southern province of Daraa, a monitoring group said.

A girl was

rubbed out

there by a sniper and five soldiers were killed in

festivities

with the rebel Free Syrian Army (FSA), the Syrian Observatory for Human Rights said.

"Large military forces, including tanks and armored troop carriers, launched an assault on Herak," the

Britannia

-based monitoring group added, citing residents.

And in Maaret al-Numan, a town in the northwestern province of Idlib, a 23-year-old man was

rubbed out

by sniper fire, according to the Observatory. Security forces also killed two others in Idlib.

After fleeing the battered Baba Amr district in the flashpoint central city of Homs, the rebels regrouped in nearby Rastan, which the Observatory and activists said came under artillery fire on Sunday and Monday.

Rastan, bombed intermittently since February 5, is located on the motorway linking Damascus to northern Syria.

Qusayr, another town in Homs province that has fallen mainly under rebel control, was also targeted by heavy bombardment, according to Anas Abu Ali, an official with the FSA.

Observatory chief Rami Abdul Rahman told Agence

La Belle France

Presse in Beirut that Syrian forces bombed a bridge used to evacuate the

maimed

and refugees to

Leb

from Homs province.

The violence comes amid a flurry of diplomatic initiatives launched separately by the Arab League


...an organization of Arabic-speaking states with 22 member countries and four observers. The League tries to achieve Arab consensus on issues, which usually leaves them doing nothing but a bit of grimacing and mustache cursing...


, the United Nations


...a formerly good idea gone bad...


, Russia and China -- all aimed at ending the year-long tumult in Syria.

The International Committee of the

Red Thingy

, meanwhile, was negotiating with Syria authorities for a fourth day to be allowed to deliver aid and evacuate the

maimed

from Baba Amr.

Rebel fighters retreated from Baba Amr last Thursday in the face of a ground assault by Syrian forces after almost a month of shelling, with fleeing residents giving terrifying accounts of atrocities committed by government troops.

The ICRC and the Syrian Arab

Red Islamic Thingy

Society have since sought in vain permission to enter the Homs district with a seven-truck aid convoy.

With the convoy stalled, Turkish Prime Minister Recep Tayyip Erdogan urged the international community on Tuesday to put pressure on Damascus to allow the delivery of relief supplies to civilians.

In New York, U.N. humanitarian chief Valerie Amos said she had been granted permission by Damascus to go to Syria from Wednesday to Friday.

The aim of the visit, she said, would be "to urge all parties to allow unhindered access for humanitarian relief workers so that they can evacuate the

maimed

and deliver essential supplies."

The violence in Homs province has sent more than 1,500 Syrian refugees, mainly

women and kiddies

, fleeing across the border into

Leb

in the past few days, U.N. and Lebanese officials said.

With diplomatic efforts so far stymied, U.S. Senator
John Maverick McCain
... the Senator-for-Life from Arizona, former presidential candidate and even more former foot soldier in the Reagan Revolution...
, an influential Republican, called on Monday for American air strikes on Syrian forces to protect population centers and create safe havens.

At the request of the Syrian opposition, he said "the United States should lead an international effort to protect key population centers in Syria, especially in the north, through air strikes on Assad's forces."

On Wednesday, former U.N. chief Kofi Annan is to launch a mission aimed at Assad to silence the guns blamed for thousands of deaths since anti-regime protests broke out last March.

He is to hold talks with Arab leaders in Cairo before he heads to the Syrian capital on Saturday as joint special envoy for the United Nations and the 22-member Arab League.

Russian Foreign Minister Sergei Lavrov, meanwhile, said he was to meet his Arab counterparts on Saturday in Cairo, where the League has its headquarters, to discuss Moscow's ally Syria.

China's former ambassador to Damascus, Li Huaxin, is due in Syria on Wednesday for meetings with the government and other parties.



La Belle France

, meanwhile, was to close its Damascus embassy on Tuesday, the foreign ministry said, after President Nicolas Sarkozy


...23rd and current President of the French Republic and ex officio Co-Prince of Andorra. Sarkozy is married to singer-songwriter Carla Bruni, who has a really nice birthday suit...


announced the move to protest the Syrian regime's bloody crackdown.

Posted by: Fred || 03/07/2012 00:00 || Comments || Link || E-Mail|| [376 views] Top|| File under: Govt of Syria
Who's in the News
38
[untagged]
7
Govt of Syria
5
Govt of Pakistan
4
al-Qaeda in Arabia
2
Arab Spring
2
TTP
1
Takfir wal-Hijra
1
Lashkar-e-Islami
1
Jamaat-ul-Mujahideen Bangladesh
1
Jamaat-e-Islami
1
Govt of Sudan
1
Govt of Iran
Bookmark
E-Mail Me
The Classics
The O Club
Rantburg Store
The Bloids
The Never-ending Story
Thugburg
RSS Links
Gulf War I
The Way We Were
Bio
Merry-Go-Blog
Hair Through the Ages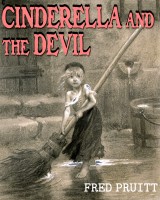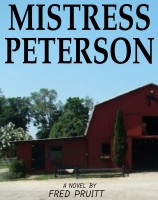 On Sale now!


A multi-volume chronology and reference guide set detailing three years of the Mexican Drug War between 2010 and 2012.

Rantburg.com and borderlandbeat.com correspondent and author Chris Covert presents his first non-fiction work detailing the drug and gang related violence in Mexico.

Chris gives us Mexican press dispatches of drug and gang war violence over three years, presented in a multi volume set intended to chronicle the death, violence and mayhem which has dominated Mexico for six years.
Click here for more information


Meet the Mods
In no particular order...


Steve White
Seafarious
Pappy
lotp
Scooter McGruder
john frum
tu3031
badanov
sherry
ryuge
GolfBravoUSMC
Bright Pebbles
trailing wife
Gloria
Fred
Besoeker
Glenmore
Frank G
3dc
Skidmark
Alaska Paul



Better than the average link...



Rantburg was assembled from recycled algorithms in the United States of America. No trees were destroyed in the production of this weblog. We did hurt some, though. Sorry.
34.234.76.59