Afghanistan
Two NATO soldiers among four killed in Afghan suicide attack
[Pak Daily Times] A

jacket wallah

killed two foreign soldiers and two Afghan civilians in a bazaar outside a NATO base in southeast Afghanistan on Sunday and

maimed

nearly 20, NATO and Afghan officials said.

The Taliban

grabbed credit

for the blast in Gardez district of Paktia, a province located to the south of Kabul and close to the Pakistain border.

Major S Justin Platt,

front man

for the NATO-led International Security Assistance Force (ISAF) in Paktia confirmed there had been several casualties.

"There were two ISAF soldiers killed and six

maimed

," Platt said.

ISAF officials in Kabul confirmed it was a suicide blast. The

kaboom

happened as a group of foreign and Afghan soldiers were shopping, a military source in Kabul said, adding at least four Afghan troops were also

maimed

.

"Two Afghan shopkeepers were killed. Eighteen other people were

maimed

," Rohullah Samoon, a

front man

for the provincial governor, said by phone.

The Taliban

front man

said 19 Afghan and foreign soldiers were killed in the attack, although the group often inflates casualties among foreign and government troops.

This year has been the deadliest for foreign troops since the war began in late 2001. Around 680 troops have died so far in 2010 compared to 521 for all of 2009. Around 2,250 foreign troops have died in Afghanistan since the start of the war.

Later on Sunday, ISAF said one of its service members had died in a separate

bad turban

attack in the south of the country but gave no further details.

But it is ordinary Afghans who have borne the brunt of the fighting as they become increasingly caught up in the crossfire.

According to UN figures, 1,271

non-combatants were killed

in the first six months of this year, a 21 percent jump on the same period in 2009.

Last month, NATO leaders agreed to hand control of security in Afghanistan to Afghan forces by the end of 2014 and said the NATO-led force could halt combat operations by the same date if security conditions were good enough. But some US and NATO officials have said the spike in violence and problems in building up a capable Afghan army and police force to take over could make it hard to meet the 2014 target date set by President Hamid Maybe I'll join the Taliban Karzai.
Posted by: Fred || 12/06/2010 00:00 || Comments || Link || E-Mail|| [289 views] Top|| File under: Taliban
Africa Horn
100 killed in Somali bloodshed in past three days
[Iran Press TV] Over a hundred people have been killed in

festivities

between African Union (AU) troops and

al-Shaboobs

across Somalia during the past three days.

The attacks in the capital Mogadishu -- dubbed as "days of bloody

festivities

" -- have left at least 50 fighters dead, Somali Prime Minister Mohamed Abdullahi Mohamed said Sunday.

"Several

Islamic exemplar

bully boyz

have been killed in the fighting with only five minor injuries on our own troops," the premier said.

However,
The infamous However...
some 15 civilians have also

bit the dust

in the attacks.

Al-Shabaab accuses AU troops of invading the country. The fighters say they will continue their battles until the AU forces withdraw from Somalia.

For months, Mogadishu has been the scene of daily battles between government forces and local fighters -- both of whom are trying to take control of the capital.

Also on Sunday, at least 27

al-Shaboobs

were killed in fresh

festivities

with government-backed troops in the central Somali region of Hiran, Somali government

front man

Mohamed Nur Dabash told Press TV.

He added that the soldiers were now on the verge of capturing the region from the fighters.

At least 13 government soldiers

bit the dust

in the

festivities

as well.

The fresh attacks come as Burundi sent an additional battalion of 850 soldiers to Somalia to bolster the AU peacekeeping mission in the Horn of African country.

The recent deployment brings to about 8,050 the number of AU troops in Somalia.

The other major contributor of AU troops in Somalia is Uganda.

The African Union peacekeeping force in Somalia is struggling to hold back

al-Shaboobs

and to keep Somalia's besieged government in power.

The latest report by the International Committee of the

Red Thingy

(ICRC) says thousands of civilians have been injured in recent months in

festivities

throughout the country in the Horn of Africa.

Compared to last year, it is an increase of 25 percent in the total number of war casualties and 72 percent in the number of war-

maimed

women and kiddies

admitted to hospitals.

Some 4,000 patients with war injuries, among them 1,100

women and kiddies

, were taken to Mogadishu's two referral hospitals in 2009.

Boilerplate follows...
Somalia has not had a functioning government since 1991, when warlords overthrew former dictator Mohamed Siad Barre.

Over the past two decades, up to one million people have

bit the dust

in fighting between rival factions and due to famine and disease.

There are more than 1.4 million Internally Displaced People (IDPs) in Somalia. More than 300,000 IDPs are sheltered in Mogadishu alone.

Most of the displaced live in poor and degrading conditions in makeshift camps in southern and central Somalia, according to the

United Nations, aka the Oyster Bay Chowder and Marching Society

High Commissioner for Refugees.
Posted by: Fred || 12/06/2010 00:00 || Comments || Link || E-Mail|| [284 views] Top|| File under: al-Shabaab
Pirates hijack Bangladeshi ship in the Arabian sea
[Bangla Daily Star] Pirates have hijacked a Bangladesh-flagged ship in the Arabian Sea off the coast of India, shipping officials in Dhaka said yesterday.

"The pirates embarked on board after chasing MV Jahan Moni in the Arabian Sea on Sunday," a senior official at the Bangladesh Shipping Department (BSD) said.

"We have sought help from anti-piracy teams in Dubai and Singapore, and Indian coast guards," Rear Admiral Bazlur Rahman, head of the shipping department told Reuters, without giving further details.

The BSD, an arm of the ministry of shipping, monitors and regulates external shipping and ferry services.

Another BSD official said: "The ship has been captured by the pirates."

The 16-crew ship owned by a Bangladeshi shipping firm was heading towards Europe with merchandise from Singapore, the BSD said. No other details about the ship were available immediately.

Somali pirates are making tens of millions of dollars in ransoms from seizing ships in the Indian Ocean and the Gulf of Aden , though Sunday's hijack happened around 3,000 km (1,864 miles) east of Somalia.
Posted by: Fred || 12/06/2010 00:00 || Comments || Link || E-Mail|| [599 views] Top|| File under: Pirates
Arabia
Five Qaeda Suspects Surrender in South
[Yemen Post] Five Al-Qaeda suspects handed themselves in to authorities in Yemen's southern Abyan province, bringing the number of the suspects who have surrendered over the last few months to more than 35 suspects.

Local sources said the five included Muhammad Nuairan as the move was the result of coordinated efforts by the local authorities and tribal leaders to convince them to give up.

The surrender comes as the authorities are continuing to surround

snuffies

under large-scale counterterrorism operations, mainly in southern and southeastern regions, Abyan Governor Ahmed Al-Maisari said.

Furthermore, it was the result of major efforts exerted by the authorities,

holy man

s, parents and tribal elders to convince all suspects to stop their acts and illegal grouping, he added.

14 suspects were said to have surrendered in November and 15 others in October.

Yemen has been waging a fierce war against Al-Qaeda in the Arabian Peninsula, AQAP, which has been responsible for recent terror plots and attacks in Yemen, the region and the world.

The group was described by the U.S. as more dangerous than the main Al-Qaeda organization of Bin Laden in Afghanistan.
Posted by: Fred || 12/06/2010 00:00 || Comments || Link || E-Mail|| [296 views] Top|| File under: al-Qaeda in Arabia
Trial Opens for 4 Accused of Plotting Attacks in South
[Yemen Post] Four men, standing trail at the Specialized Criminal Court in Hadramout for plotting attacks against foreigners and government officials, on Saturday pleaded not guilty


"Wudn't me."


to the charges during their opening trial.

The prosecution charged that the four men decided to form a fighting cell to attack foreigners and government officials, but were

jugged

before carrying out attacks.

Presiding Judge Abdu Awadhi, adjourned the session until December18, to start hearing the prosecution witnesses in the case, a judicial source told The Yemen Post.

Official media accuses the self named southern movement of being in cooperation with Al-Qaeda.

By 2008 Al-Qaeda had regrouped as a Saudi-Yemeni coalition under the name Al-Qaeda in the Arabian Peninsula with a new desire to target the Yemeni state itself.
Posted by: Fred || 12/06/2010 00:00 || Comments || Link || E-Mail|| [312 views] Top|| File under: al-Qaeda in Arabia
Europe
Greece nabs several terrorism suspects
[Iran Press TV] Greek police have

jugged

several people suspected of terrorism and confiscated weapons and explosives around the capital, Athens.

The arrests were made on Saturday after police stormed several homes in Athens and a garage in the district of Nea Smyrni near the Greek capital.

The police said three Kalashnikov assault rifles, three semi-automatic guns, seven handguns, four grenades, 50 kilograms (110 pounds) of industrial-grade ammonium nitrate explosives and 200 grams of TNT were confiscated.

Police also conducted searches in other cities across Greece, AFP reported.

No particular

Islamic exemplar

group has been officially linked to the arrests yet.

However,
The infamous However...
police have indicated a link to a Greek group. Three of the people

jugged

are suspected to be the members of Conspiracy of Fire Nuclei.

Last month, Conspiracy of Fire Nuclei

grabbed credit

for a spate of parcel bomb campaigns against European leaders and embassies in Greece after two of its members were

jugged

.

A far-left group Revolutionary Sect is also among the immediate suspects. The group, which has so far killed two people, has recently claimed to possess a large arsenal and threatened to intensify its attacks on police and journalists.
Posted by: Fred || 12/06/2010 00:00 || Comments || Link || E-Mail|| [290 views] Top|| File under:
Home Front: WoT
Mosque shuns FBI informant
[Al Jazeera] An FBI informant who attempted to infiltrate an Islamic community centre in the quiet

Caliphornia

n town of Irvine scared

Mohammedan

worshippers so much with his talk of violent jihad that they took out order against him, the Washington Post reported.


Good for them. That's what we want -- American Muslims protecting the society they joined by rejecting old-world jihadi viciousness.

The FBI claims its use of such informants has prevented more attacks since the attacks of September 11, 2001.


That is, indeed, what the Washington Post has reported over the years.

Yet its officials have said that they do not target

Mohammedan

s - an argument that has long been taken with a dose of scepticism by some commentators.

The latest case follows revelations that a man who tried to bomb a Christmas ceremony in Portland, Oregon, did so not only whilst under FBI surveillance, but had been provided with fake explosives by its undercover agents.

Making matters worse for the agency, Craig Monteilh, the convicted fraudster whom the FBI sent into the mosque to spy on its members, has gone public and is suing the investigative agency.

The two cases are reviving criticisms over the government agency's apparent surveillance of

Mohammedan

s in the US.

Southern

Caliphornia

n

Mohammedan

community leaders have expressed outrage over the FBI's methods, saying it undermines any efforts to build trust.

"The community feels betrayed," Shakeel Syed, the executive director of the Islamic Shura Council of Southern

Caliphornia

, told the Post.

"They got a guy, a bona fide criminal, and obviously trained him and sent him to infiltrate mosques," Syed was quoted as saying. "And when things went sour, they ditched him and he got mad. It's like a soap opera, for God's sake."


But you are well out of it, Mr. Syed, because your congregation openly rejected the man's attempted seduction to evil. You should be proud of yourselves for what you have demonstrated to your neighbors, your country, and the world.
Posted by: Fred || 12/06/2010 00:00 || Comments || Link || E-Mail|| [360 views] Top|| File under:
Terrorists blow up girls' school in Mohmand
[Pak Daily Times] Some unidentified

gunnies

blew up a girls' school in Mohmand Agency, a private TV channel reported on Sunday. According to sources, the

gunnies

detonated explosives, planted around the girls' school, which was located in the Safi district of the Mohmand Agency. However,
The infamous However...
no injuries or casualties reported. The

gunnies

have targeted schools in the area and the toll of the schools blown up in the area has reached 70, the channel reported.
Posted by: Fred || 12/06/2010 00:00 || Comments || Link || E-Mail|| [301 views] Top|| File under: TTP
Missile attack kills 5 terrorists in Waziristan
[Pak Daily Times] At least five

cut-throats

were killed in missile attacks in northern area of the

Wazoo

agency, a private TV channel reported on Sunday. According to sources, two missiles were fired from

someplace or other

on a vehicle in tehsil Dutta Khel, 25 kilometres from Miran Shah. The vehicle was destroyed completely and five alleged

cut-throats

on board died in the attacks, the channel reported.
Posted by: Fred || 12/06/2010 00:00 || Comments || Link || E-Mail|| [293 views] Top|| File under: al-Qaeda in Pakistan
ANP activist gunned down in Karachi
[Pak Daily Times] An activist of the Awami National Party (ANP) has been killed while his elder brother has been injured after unidentified

gunnies

opened fire on their car on the Abul Hassan Isphani Road, Mobina Town police said on Sunday.

The incident took place near the Paradise Bakery. 35-year-old Dawood Khan, son of Haji Abdul Qayyum, was going to Al-Asif Square with his brother Irfan, 35, on his car. As they crossed a bridge, two

faceless myrmidons

approached them on two

cycle of violence

s and open indiscriminate firing on them, with both brothers being injured as a result. Police shifted them to the Agha Khan University Hospital (AKUH), where during treatment, Irfan passed away. After the incident, tension engulfed the Abul Hassan Isphani Road, the Quaid Azam Colony and other surrounding areas.

SHO Ejaz Khokar said the victim was the resident of the Azeem Goth Quaid-e-Azam Colony, Gulshan Iqbal, and used to run a transport business, adding that after the incident, heavy contingents of police and rangers were deployed in the affected areas to main the law and order situation.

He said that the victim hailed from

Wazoo

and was an active member of the ANP. The ANP's

front man

, Qadir Khan, condemned the incident and demanded that the government arrest the culprits who were involved in

assassination

s. Police officials said the Irfan received three bullets, while his brother received four bullets, adding that his condition was critical. They said that Dawood was a member of the ANP Sindh Council. The victim's funeral will be offered today at the Masjid Umar Bin Khitab after Zuhr prayers and will be buried in a local graveyard situated at the same area where he resided. No case had been registered unil the filing of this report.

In another incident, a participant of the Sindh Cultural Day was killed and two others

were maimed

as they made their way back from a programme celebrated at the press club in Sacchal Goth, while seven shops and dozens of pushcarts were set ablaze, Sacchal police said. SHO Asif Jakhrani said that to mark the day, the residents of Sacchal Goth and Sindhi nationalists brought a rally and reached the press club in large numbers and after attending the programme, the rally was on its way to Sacchal Goth when the participants stopped at the Khyber Hotel located near the Sacchal Goth for tea. After having tea, the participants of the rally exchanged hot words with a group sitting near them. After a quarrel erupted, and the opposite group opened fire on the participants, as a result of which three participants, namely Waheed Hussain, 25, Ghulam, 28 and Latif, 26,

were maimed

. All three were rushed to the Jinnah Postgraduate Medical Centre (JPMC) for treatment, where Waheed succumbed to his injuries.

Meanwhile,


...back at the ranch...


the Jeay Sindh Qaumi Mahaz (JSQM) claimed that Waheed was an active worker of their organisation. After the incident, the angry mob torched three hotels, four makeshift restaurants and six pushcarts and pelted stones at traffic.
Posted by: Fred || 12/06/2010 00:00 || Comments || Link || E-Mail|| [285 views] Top|| File under: Sipah-e-Sahaba Pakistan
Security forces kill 3 terrorists in Swat
[Pak Daily Times] Security forces, during a retaliatory action, killed three Islamic fascisti and recovered lethal weapons from their possession on Sunday.

Official sources said that security forces launched a search operation after receiving information about the presence of Islamic fascisti at the mountainous Chor Mak area in Upper Khwazakhela. The security forces, during the search operation, encountered Islamic fascisti and asked them to surrender. Instead, the Islamic fascisti

shot up

the security forces, which, in turn retaliated.

As a result, Azizullah, Gufranullah and Zakrya were killed. The police wanted the outlaws in various cases of heinous nature. Lethal weapons were also recovered from their possession.
Posted by: Fred || 12/06/2010 00:00 || Comments || Link || E-Mail|| [293 views] Top|| File under: TTP
Orakzai elders agree to open all closed roads after five years
[Pak Daily Times] Both Sunni and Shia tribal elders, including Malik Abdul Matt Khan, Malik Meherban Shah and Malik Fayaz Abass, unanimously agreed during a grand peace jirga held at Kalaya, Orkazai Agency headquarters, on Sunday, to open all roads closed since 2005 for each other, and announced to take stern action jointly against elements found guilty of any subversive activity.

Both Sunni and Shia

rustics

pledged to work shoulder to shoulder to ensure sectarian harmony, peace, brotherhood, progress and prosperity of the country and agreed to open all closed roads after five years in the agency.


They didn't miss a single cliche' in that sentence. Quite impressive.

The jirga said Sunni and Shia were like brothers and would foil the evil designs of the enemy by maintaining peace and inter-faith harmony in their areas of Orakzai. The jirga was attended, among others, by FC Inspector General Maj Gen Nadir Zaib, Orakzai Political Agent Riaz Mehsud, religious scholars from both Sunni and Shia sects, tribal maliks, chieftains, Sikhs and elites of the areas.

The roads in Sunni and Shia dominated areas had been closed in 2005 after unrest in Orakzai Agency
... crawling with holy men, home to Darra Adam Khel, the world's largest illegal arms bazaar...
and were opened on Sunday following a consensus reached between agency elders.

The jirga said tribal people had rendered great sacrifices for the country and would work shoulder to shoulder with each other by extending full support to the government and security forces in maintaining peace, inter-faith harmony, progress and prosperity of the

rustics

.

Nadir Zaib said peace and stability was vital for progress and prosperity of the

rustics

and security forces had rendered matchless sacrifices. He said there was a great responsibility on the

rustics

's shoulders to work with security forces in maintaining peace in their areas after

bully boyz

had been flushed out, resulting in establishment of the government's writ here.

The FC IG said

bully boyz

had been defeated in their strongholds, adding that they would not be allowed to regroup or enter Orakzai again.

Riaz Mehsud said that

rustics

, under territorial responsibilities, would defend their areas and

bully boyz

would not be allowed to regroup again in Orakzai. Expressing his joy over the Shia-Sunni unity, he said that reopening of the roads would go a long way in regional progress and prosperity.

The jirga held sacrifices by the security forces in high esteem and assured them of full support.
Posted by: Fred || 12/06/2010 00:00 || Comments || Link || E-Mail|| [301 views] Top|| File under: Govt of Pakistan
Israel-Palestine-Jordan
AQ Claims 'Credit' for Israel Fire
Probably just BS, but could motivate future attacks.


The terrorist organization Al Qaeda has claimed responsibility for the fire that has devastated the forests of Mount Caramel, the most serious environmental disaster in the history of Israel. Although the local police authorities attribute the blaze to negligence and the prolonged drought that is affecting the region.

Today, a new terrorist group, which claims links to Al Qaeda, posted a video message on jihadist forums, the same used by Osama Bin Laden, declaring to be behind the fire. The group, which calls itself "Lions of the mujahideen in Palestine" claims to have set fire to the trees of Mount Carmel, triggering the inferno which is still raging. "The lions of the mujahideen in Palestine" say they carried out the arson attack on the night between Thursday and Friday - "performing a holy and heroic expedition within the territory of the usurpers on occupied Mount Caramel setting fire to its trees, causing the deaths of more than 40 people and wounding dozens, as recognized by the enemy itself".

The terrorist group, whose credibility has not yet been independently confirmed, also thanked "the wind, which was one of the soldiers of Allah, for his help, by expanding the flames to where we never thought, so that the enemy was not able to subdue it and was forced to seek help from foreign forces."
Posted by: Glenmore || 12/06/2010 10:36 || Comments || Link || E-Mail|| [284 views] Top|| File under:
Southeast Asia
Two Thai rangers gunned down in food market
Two volunteer security rangers were gunned down Monday afternoon in a food market in Narathiwat province, and a market woman was also wounded by gunfire in the incident. All three were rushed to a local hospital.

The rangers were shopping at the market and were shot in the head by two men. The gunmen took a 9mm pistol from one of the Rangers. The incident is believed to be part of the continuing jihad insurgency.
Posted by: ryuge || 12/06/2010 12:39 || Comments || Link || E-Mail|| [288 views] Top|| File under: Thai Insurgency
Who's in the News
51
[untagged]
3
al-Qaeda in Arabia
2
Govt of Pakistan
2
TTP
1
al-Qaeda in Pakistan
1
Sipah-e-Sahaba Pakistan
1
Govt of Iran
1
Pirates
1
al-Qaeda
1
al-Qaeda in Iraq
1
al-Shabaab
1
Thai Insurgency
1
Govt of Syria
1
Commies
1
Hezbollah
1
Taliban
Bookmark
E-Mail Me
The Classics
The O Club
Rantburg Store
The Bloids
The Never-ending Story
Thugburg
RSS Links
Gulf War I
The Way We Were
Bio
Merry-Go-Blog
Hair Through the Ages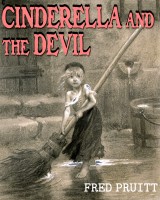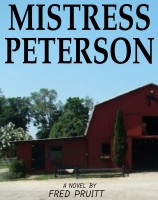 On Sale now!


A multi-volume chronology and reference guide set detailing three years of the Mexican Drug War between 2010 and 2012.

Rantburg.com and borderlandbeat.com correspondent and author Chris Covert presents his first non-fiction work detailing the drug and gang related violence in Mexico.

Chris gives us Mexican press dispatches of drug and gang war violence over three years, presented in a multi volume set intended to chronicle the death, violence and mayhem which has dominated Mexico for six years.
Click here for more information


Meet the Mods
In no particular order...


Steve White
Seafarious
Pappy
lotp
Scooter McGruder
john frum
tu3031
badanov
sherry
ryuge
GolfBravoUSMC
Bright Pebbles
trailing wife
Gloria
Fred
Besoeker
Glenmore
Frank G
3dc
Skidmark
Alaska Paul



Better than the average link...



Rantburg was assembled from recycled algorithms in the United States of America. No trees were destroyed in the production of this weblog. We did hurt some, though. Sorry.
18.206.13.39