Afghanistan
The Great Game's new wrinkle: Railroads from Afghanistan to *stan and Bandar-Abbas

United States plans to link the countries of Central Asia by new rail lines with Afghanistan. At the same time, Washington opposes neither the construction of a railway corridor from Central Asia through Iran, nor Chinese extensions of its national rail system into the area. Nevertheless, according to analysts at the Moscow Strategic Culture Foundation, these overlapping transportation development projects threaten to spark a new "railroad war" in the Central Asian region--one that in the absence of counter-efforts by the Russian Federation is likely to result in a sharp reduction of Moscow's influence over the countries there.

Washington's plan is the most far-reaching, at least immediately, the Foundation suggests. According to the just-released quarterly report prepared by the US special inspector for reconstruction projects in Afghanistan, the United States is currently promoting the creating of a new railway network in that country, one that will link with the national railroad systems of Uzbekistan, Tajikistan and Turkmenistan. These countries will, as a result, be able for the first time to ship their products through the Iranian port of Bandar-Abbas via a corridor that, in the words of the report, "will be free from Russian influence"

The US-backed Central Asia Regional Economic Cooperation effort calls for the construction of approximately 2,000 kilometers of new railways in Afghanistan, a project to be paid for by the Asian Development Bank, the United Nations, the World Bank and the International Monetary Fund, as well as by contributions from interested neighboring countries such as India and Pakistan.

A year ago, the Moscow foundation continues, the leaders of Tajikistan, Afghanistan and Iran agreed on the need for cooperation in order to accelerate the construction of a railroad from Iran to Tajikistan through Afghanistan, according to Western news reports. And Washington reportedly approved "this initiative" because it fits in with the US "Silk Road" program and reinforces the Northern Distribution Network (NDN) that North Atlantic Treaty Organization (NATO) forces have been using as a supply route to Afghanistan.

Instead, the Foundation's analysts suggest, the US has a broader and, from Moscow's point of view, more threatening purpose: "to cut off Central Asia from Russia in the transportation and communication sectors."

Beijing's plans to link the Central Asian countries with China's national rail system.
Posted by: Water Modem || 02/21/2013 21:08 || Comments || Link || E-Mail|| [564 views] Top|| File under:
Africa North
Sources claim Brotherhood mired by dissent over Salafi tensions
[Egypt Independent] Sources close to the

Moslem Brüderbund

's guidance bureau said tensions between the Brotherhood and Salafi groups are continuing to rise.

The sources, who preferred to remain anonymous, said they witnessed a serious dispute Wednesday morning amid Brotherhood officials over whether to attempt reconciliation with the Salifi Dawah movement and the Nour Party.

The majority were in favor of seeking reconciliation immediately with both in order to present a united from before parliamentary elections.

However,


today is that tomorrow you were thinking about yesterday...


dissenters made their voices heard and pushed for the strengthening of ties with other Islamist groups instead.

The relationship between the Brotherhood and Nour Party has soured recently aftert the president's office dismissed Khaled Alam Eddin, the presidential advisor for environmental affairs, for allegedly abusing his position for personal gain.

However,


the hip bone's connected to the leg bone...


Alam Eddin struck back in a

presser

this week and said he was dismissed due to his criticism of the president and his refusal to be a puppet.

In an interview with Al-Masry Al-Youm, Mahdi Akef, the Brotherhood's former supreme guide, said the relationship between Salafis and his organization must triumph over any dispute.

Brotherhood Secretary General Mahmoud Hussein and media spokesperson Yasser Mehrez refused to comment on the matter.

Despite the conflict within the Brotherhoud, the sources still expect reconciliation meetings with Salafi groups to be held within days.

Brotherhood spokesperson Ahmad Aref told Al-Masry Al-Youm that the group is reaching out to the Nour Party to resolve the crisis and is "eager not to cut contact with it. The fact that some statements attacked the president or group doesn't mean losing our relationship."

However,


there's more than one way to stuff a chicken...


Aref described recent statements by Nour Party members criticizing the Brotherhood as "irresponsible."

He also denied accusations made by Salafi figures that the Brotherhood is unduly influencing the president, adding, "These accusations will continue for the next three years until the people understand the meaning of democracy."

Nour Party head Younes Makhion said Wednesday that the issue of Alam Eddin's dismissal is between his party and the president's office and not the Freedom and Justice Party.

Posted by: Fred || 02/21/2013 00:00 || Comments || Link || E-Mail|| [401 views] Top|| File under: Arab Spring
Lawyers' group demand Abu Islam's prosecution
[Egypt Independent] The Egyptian Female Lawyers Initiative staged a vigil outside the Supreme Court Complex Wednesday against Salafi preacher Sheikh Ahmed Abdallah, known as Abu Islam, for his comments that women participating in demonstrations were fair game for sexual assault.

A protester said the group also filed a lawsuit against Abu Islam before the State Council, charging him with defamation of Egyptian women. On Tuesday, the group submitted another complaint against him with the Public Prosecution.

According to the group, Abu Islam made the comments on a show aired by his satellite TV channel al-Umma.

The group said that Abu Islam defamed female protesters by claiming women purposefully went to protests to be sexually harassed. Khaled Abu Kreisha, the group's legal advisor, said 26 of his clients were demanding an investigation into the comments.

Members of the initiative also called for a protest Wednesday outside of the Public Prosecution's offices.

The prosecutor general has already issued a summons for the hardline preacher charged with contempt of religion.

Naguib Gabriel, head of the Egyptian Federation for Human Rights, and activists filed a complaint against Abu Islam, accusing him of calling Coptic women hookers.

The complaint also said the country's Copts are bitter over the absence of justice regarding contempt of Christianity, as Abu Islam appeared in scenes humiliating Christ and the Virgin Mary.

It requested that the preacher be brought to a speedy trial so that Copts feel they are equal citizens, and that all religions are safeguarded.

Abu Islam is already on trial for tearing up a Bible during a protest outside the US Embassy in Cairo. He had been demonstrating against a short, amateur film made in the US that was widely seen as an insult to Prophet Mohamed.

Egyptian law forbids contempt of religion, and anyone convicted of such an act can face three years in prison. Several Copts in recent years have been brought to court on charges of contempt of religion.

Posted by: Fred || 02/21/2013 00:00 || Comments || Link || E-Mail|| [391 views] Top|| File under: Salafists
Jama'a al-Islamiyah condemns SCC elections ban it says targets Islamists
[Egypt Independent] Members of Jama'a al-Islamiyah and it political arm criticized the Supreme Constitutional Court Wednesday for upholding a ban preventing certain citizens from running for public office.

On Monday, the SCC said five articles in the draft elections law were unconstitutional, and tasked the Shura Council to amend the legislation. The court also said candidates must prove they were exempted or denied military service because they were the only son, were the sole financial provider for their family or had a physical or mental condition preventing them from enlisting.

The Islamist group said the decision undermines the rights of thousands of citizens who were not allowed to serve in the military under Hosni Mubarak


...The former President-for-Life of Egypt, dumped by popular demand in early 2011...


due to their religious political affiliation. Some were unfairly imprisoned by the state over supposed national security concerns, while others did not register for military service over fear they would be targeted by police for their Islamist leanings.

Military service is mandatory and dodging it is against the law.

Essam Derbala, head of Jama'a al-Islamya's Shura Council, was quoted by privately-owned Al-Mesryoon newspaper Wednesday saying the elections law article in question discriminates against people wrongfully tossed in the calaboose
I ain't sayin' nuttin' widdout me mout'piece!
or persecuted for belonging to Islamist groups during the Mubarak era.

He added that the dissolved State Security Investigation Services kept close tabs on those it considered security threats and compiled reports and watch lists. These reports were then used against citizens to deny them the right to serve in the military or force their imprisonment.

Although some Islamist groups have radical roots, most have renounced violence in recent years and distanced themselves from

bully boy

groups operating in the region.

In a statement Wednesday, Jama'a Islamiya said the SCC decision undermines citizens who opposed the Mubarak government or were questioned, tortured or tossed in the calaboose
I ain't sayin' nuttin' widdout me mout'piece!
on politically motivated charges by intelligence officers.

It added that the ban represents a danger for opposition groups and parties since it infringes on political expression freedoms.

The organization called on the National Human Rights Council, the Shura Council and president's office to renege the ruling it described as a "blatant violation" of the rights of thousands of citizens.

Meanwhile,


...back at the barn, Bossy had come up with a new idea, one that didn't involve blasting caps...


Sobhi Saleh of the

Moslem Brüderbund

told Al-Jazeera

... an Arab news network headquartered in Qatar, notorious for carrying al-Qaeda press releases. The name means the Peninsula, as in the Arabian Peninsula. In recent years it has settled in to become slightly less biased than MSNBC, in about the same category as BBC or CBS...
Mubasher Misr on Tuesday that the Brotherhood has no problem with the ruling of the SCC.

Posted by: Fred || 02/21/2013 00:00 || Comments || Link || E-Mail|| [381 views] Top|| File under:
Alexandria court bans unofficial fatwas
[Egypt Independent] The Alexandria Administrative Court banned Wednesday the issuance of religious edicts or fatwas from organizations with the exception Al-Azhar and Dar al-Iftaa.

The court also prohibited the use of mosques as partisan tools to promote political objectives.

"The mosque is the heart of the

Moslem

community," said the court, presided over by Judge Mohamed Abdel Wahab Khafagi. "Therefore, imams shall not use mosques in achieving the political or partisan goals, since mixing of religion and politics is not acceptable."

The

Moslem Brüderbund

and other religious groups have been harshly criticized over the past two years by secular opponents, who claim Islamists use mosques to further their political interests.

A recent fatwa was issued by Al-Azhar scholar Mahmoud Shabaan calling for the murder of National Salvation Front members during a program on the satellite chanel Al-Hafez.

The fatwa was officially condemned by the president's office, opposition parties and some Islamist groups.

Posted by: Fred || 02/21/2013 00:00 || Comments || Link || E-Mail|| [378 views] Top|| File under: Arab Spring
Egypt court allows policemen to grow beards
An Egyptian court ruled on Wednesday that policemen may grow beards, ending a decades-old convention barring them from making what is often seen here as a display of Islamic piety. Dozens of police officers were suspended from work in February for breaking the de facto ban on beards introduced under deposed President Hosni Mubarak. They had protested outside the Interior Ministry, calling on Islamist President Mohamed Mursi - who is bearded himself - to secure their reinstatement.

Cairo's High Administrative Court rejected a request by the Interior Ministry to let it suspend officers who defied the unwritten rule. "The court ruled ... that police officers have the right to grow beards," judge Maher Abu el-Enin said.

Mubarak used the police to crush Islamist groups he saw as enemies of the state. During his rule, sporting any kind of beard precluded Egyptians from holding senior government posts.

Wednesday's decision backed a similar ruling by a lower court and the decision makes the verdict final. The Interior Ministry's spokesman was not immediately available to comment.

Men across Egyptian society wear beards, including many leftists, but the pressure for ending the police ban came from religious officers who wish to emulate the Prophet Muhammad.

The ruling is correctly expected to raise worries among minority Christians, liberal-minded Muslims and others who fear that emboldened Islamists will try to force their beliefs and customs on society.

Mursi said during his campaign for the presidency that he had no objection to members of the security forces growing beards.

Posted by: Steve White || 02/21/2013 00:00 || Comments || Link || E-Mail|| [400 views] Top|| File under:
Hamas accuses Egypt of flooding Gaza tunnels
They catch on quick, don't they...

GAZA CITY — The Hamas rulers of Gaza and local smugglers on Tuesday accused Egypt of flooding cross-border tunnels with sewage water in order to halt a thriving smuggling trade that has propped up the local economy for the past five years.

Flooding the dozens of tunnels that run along the short Gaza-Egypt border was a rare act of tension between the Hamas government and their ideological parent, the Muslim Brotherhood, which now dominates Egypt's government. The Egyptian effort appears to be aimed at closing down the illegal routes to better control what is going in. It follows an Egyptian-brokered deal that eased Israeli restrictions on building material going into Gaza.

Yousef Rizka, an adviser to the Hamas prime minister, urged Egypt to allow the tunnels to operate until restrictions on imports to Gaza are lifted.

Residents rely on the tunnels to get vital goods that are otherwise difficult to obtain in Gaza, such as weapons construction materials and rocket parts cheap fuel. The tunnels have kept a modest construction boom flowing in Gaza that employs thousands of people, while an estimated 2,000 men and boys work in some 250 border tunnels. But the tunnels are also easy conduits for weapons and militants to pass in and out of Gaza and the nearby lawless Sinai desert peninsula. From Sinai, militants have launched attacks against Egyptian and Israeli forces. Smugglers said Egyptian military forces were digging water wells and pumping wastewater toward the smuggling area for the past two days.

One smuggler said he had to halt operations and rush his workers out after his tunnel filled with sewage.


Heh, not just flooded, with flooded with sewage. Nice touch there, Egyptians...
Posted by: Steve White || 02/21/2013 00:00 || Comments || Link || E-Mail|| [590 views] Top|| File under:
Africa Subsaharan
France Urges Citizens to Leave North Cameroon
[An Nahar]

La Belle France

on Wednesday urged its citizens to leave northern Cameroon after seven members of a French family were seized in a kidnapping officials suspect was carried out by Nigerian Islamist group Boko Haram
... not to be confused with Procol Harum, Harum Scarum, possibly to be confused with Helter Skelter. The Nigerian version of al-Qaeda and the Taliban rolled together and flavored with a smigeon of distinctly Subsaharan ignorance and brutality...
The family -- a couple, their children aged five, eight, 10 and 12 and an uncle -- were snatched in northern Cameroon by six

gunnies

on three

cycle of violence

s on Tuesday and officials said they had been taken across the border into Nigeria.


Update: They've been found in northern Nigeria, and are safe in the custody of the Nigerian authorities.
Update #2: French minister says he cannot officially confirm Cameroon hostages were freed.

The French foreign ministry in a notice urged citizens in the far north "to leave the area as quickly as possible" and advised against travel to areas bordering Nigeria until further notice.

The ministry could not say how many French citizens are believed to be in the north but 6,200 in total are registered as living in Cameroon.

French Defense Minister Jean-Yves Le Drian pointed the finger at Boko Haram but said it was not clear whether the kidnapping was linked to

La Belle France

's intervention against

Salafist tough guys

in Mali.

"We believe that the Boko Haram sect carried out this kidnapping, but we don't yet have a claim of responsibility," Le Drian told

La Belle France

2 television.

"These are groups that claim the same fundamentalism, who use the same methods, whether it's in Mali, Somalia or Nigeria," he said.
Posted by: Fred || 02/21/2013 00:00 || Comments || Link || E-Mail|| [388 views] Top|| File under: Boko Haram
France pledges to confront terrorists after kidnapping
[Guardian Ng] FRENCH Minister Laurent Fabius has vowed that

La Belle France

would not give in to "terrorists" after the kidnapping of seven members of a French family in northern Cameroun, according to agency reports.

Fabius, ostensibly trying to exclude the possibility of paying a ransom, told the National Assembly: "We must do the maximum (to free the hostages) but nothing would be worse than yielding. We will not yield to terrorist groups."

Also, the ministry has urged its citizens to leave northern Cameroun after seven members of a French family were seized in a kidnapping operation that officials linked to Nigerian Islamist group, Boko Haram
... not to be confused with Procol Harum, Harum Scarum, possibly to be confused with Helter Skelter. The Nigerian version of al-Qaeda and the Taliban rolled together and flavored with a smigeon of distinctly Subsaharan ignorance and brutality...
The family -- a couple, their children aged five, eight, 10 and 12 and an uncle -- were snatched in northern Cameroun by six

gunnies

on three

cycle of violence

s on Tuesday and officials said that they had been taken across the border into Nigeria.

Continuing, Fabius said: "There is every indication they were kidnapped to Nigeria. Everything also indicates that the perpetrators of this abduction" were Boko Haram.

"This adds to the other hostage-takings. Sadly

La Belle France

is one of the countries that is perhaps most affected by this."

And with the latest abduction, Agence

La Belle France

Presse (AFP) stated that

La Belle France

had overtaken the United States as the country with the most number of hostages held abroad, with 15 nationals in captivity against nine Americans.

However,


some people are alive only because it's illegal to kill them...


President Francois Hollande


...the Socialist president of La Belle France, and a fine job he's doing of it...


condemned the seizure as an "odious" act, saying: "This is the first time that children have been taken hostage in this manner."

"We are doing everything with the help of authorities in Cameroun and Nigeria to find our compatriots," government spokeswoman, Najat Vallaud-Belkacem, quoted Hollande as telling a cabinet meeting.

Moreso, the French foreign ministry, in a notice, urged citizens in the far north "to leave the area as quickly as possible" and advised against travel to areas bordering Nigeria until further notice.

French authorities have launched a preliminary investigation into the "kidnapping staged by a terrorist organization," a judicial source said. Such cases are routinely opened when crimes are committed against French citizens abroad.

The ministry could not say how many French citizens were believed to be in the north, but 6,200 in total were registered as living in Cameroun.

Posted by: Fred || 02/21/2013 00:00 || Comments || Link || E-Mail|| [503 views] Top|| File under: Boko Haram
Arabia
Fears for Health of 30 Jailed Oman Hunger Strikers
[An Nahar] A member of Oman's consultative council voiced concern Wednesday for the health of 30 jugged
Yez got nuttin' on me, coppers! Nuttin'!
activists who have been on hunger strike for the past 12 days, as activists said some of them were in hospital.

"We are concerned, as are their families, about the deterioration of the health conditions of the detainees after 12 days on hunger strike," said Malek al-Abri, a member of Oman's elected Majlis al-Shura (consultative council).

The council "is in contact, at all levels" with the government to allow a delegation to visit Samayl central prison, 60 kilometers (37 miles) south of Muscat, to "inquire about the situation of the hunger strikers," Abri told Agence

La Belle France

Presse.

The hunger strike was first launched by 17 cyber activists in protest at delays in their appeals after they were jugged
Yez got nuttin' on me, coppers! Nuttin'!
for between six to 18 months for "unlawful assembly and violating the Cyber Law."

They were later joined by 13 other prisoners protesting their conditions of detentions, according to activists.

Their appeals will be considered by the Supreme Court on February 25 and a final decision will be made on March 4, according to Abri.

An activist, who requested anonymity, said that "some of the hunger strikers were hospitalized after they lost consciousness".

Two of them -- Saeed al-Hashmi and Abdullah al-Arimi -- were still in hospital, the activist said.

Several groups of activists are on trial on charges of defaming or using Internet social media networks to insult Sultan Qaboos, who has ruled the Gulf sultanate for 42 years.

The appeals court has upheld the jail terms of many already sentenced.

Others have been tried after taking part in protests demanding political reforms that shook usually calm Oman in 2011.

Posted by: Fred || 02/21/2013 00:00 || Comments || Link || E-Mail|| [394 views] Top|| File under: Arab Spring
Bahrain says terror cell has links to Iran
Bahrain has wagged a finger at Teheran for allegedly training and mentoring a terror cell it busted last weekend and said the Iranian Revolutionary Guards were actively involved in stoking trouble in the kingdom.

Major-General Tariq Al Hassan, Chief of Public Security, said eight suspects, who were rounded up last month, were receiving orders from the Revolutionary Guards in Iran and had targeted sensitive locations and public figures in Bahrain. Four members of the squad are on the run. He said the group comprised both Bahrainis and outsiders and the arrests were made in Oman and Bahrain.

Investigations showed that the armed group used the name, 'Army of the Imam', Major General Al Hassan told a Press conference on Tuesday night. "The Bahrainis were recruited to collect information on public figures and take photographs of sensitive locations."

Its members were also trained in the use of weapons and explosives, gathering more members, writing surveillance reports and monitoring senior officials. "They were trained by the Iranian Revolutionary Guards and the Lebanese Hezbollah in Iraq's Karbala and Baghdad," Major-General Al Hassan said.

He claimed an Iranian operative going by the name of Abu Nasser paid the men a sum of $80,000 to spread violence in the kingdom.

Major-General Al Hassan claimed the suspects travelled to Iran, Iraq and Lebanon and avoided taking direct flights to and from Bahrain. "The suspects confessed to having been recruited through two Bahrainis nicknamed Mirza and Aqeel who were based in Qom, Iran," the official said. Ali Al Samahiji, the first suspect who was arrested, was recruited to join the group when he was in Iran. "He handled the recruitment of more Bahrainis under the supervision of Mirza and Aqeel."

He said security agencies are continuing their investigation into the case which has been referred to the public prosecutor. On Saturday, Bahraini Interior Minister Shaikh Rashid bin Abdullah Al Khalifa said a 'terrorist cell' linked to Iran, Iraq and Lebanon had been dismantled.
Posted by: Steve White || 02/21/2013 00:00 || Comments || Link || E-Mail|| [379 views] Top|| File under:
Caucasus/Russia/Central Asia
24 radical Salafi organizations present in Kazakhstan
The National Security Committee counted 24 radical Salafi organizations in Kazakhstan, according to the Central Communications Service under President of Kazakhstan with reference to the committee.
"According to the NSC, currently, there are 24 radical Salafi organizations with 495 members operating in Kazakhstan," a statement said.


If you know who all 495 are then you don't need to 'educate' the population. There's a simpler solution. Just sayin'...

In accordance with the newly introduced legal regulations, the focus on terrorism prevention increases. This refers to identification, study, elimination of causes and conditions conducive to the emergence and spread of terrorism. Preventive "anticipatory" activities of the government agencies will be enhanced with introduction of new amendments to the anti-terrorism legislation of Kazakhstan.

"It is becoming clear that combating terrorism requires not only coercive measures, it is necessary to deal with the causes and factors, generating it", the Deputy Chairman of the NSC Kabdulkarim Abdikazimov said.

The report states that as of this year the main preventive work will be carried out from the perspective of anti-terrorism commissions, created in Astana, Almaty, regions and cities of regional importance. These commissions will be joined by community organizations, religious groups and the media.

"The preventive work should turn into a significant counterweight to the radical ideology propaganda carried out by international terrorist and extremist religious organizations", the NSC said.
Posted by: Steve White || 02/21/2013 00:00 || Comments || Link || E-Mail|| [383 views] Top|| File under:
China-Japan-Koreas
White House dismisses North Korea video showing Obama, troops in flames
[Washington Post] The White House on Wednesday shrugged off a new
North Korean web video depicting

President B.O.

and U.S. troops in flames, arguing that anti-American propaganda is less worrisome than the totalitarian state's "continuing defiance of its international obligations."

Asked at Wednesday's press briefing about the video, White House Press Secretary Jay Carney told

news hound

s that he had read about it but hadn't seen it.

"I would simply say the provocative propaganda is far less concerning to us and to our allies than provocative actions that violate North Korea's commitments to the United Nations


...an idea whose time has gone...


and the international community, its flagrant violations of its commitments when it comes to its nuclear weapons program," Carney said.
Posted by: Fred || 02/21/2013 00:00 || Comments || Link || E-Mail|| [453 views] Top|| File under: Commies
Europe
Cyprus Bomb-Plot Suspect Admits Hezbollah Ties
[Jpost] Lebanese-Swede accused of July terror plot against Israeli tourists in Cyprus sheds light on Hezbollah activities in court testimony.


Lots of hyphenated Lebanese lads getting in trouble all of a sudden...

Hossam Taleb Yaacoub, one of the suspects in a thwarted terrorist attack against Israelis in Cyprus in July, admitted on Wednesday in court that he is a member of Hezbollah.

Yaacoub, a 24-year old Lebanese-Swedish citizen, faces eight charges in the criminal court in the city of Limassol. The Cypriot authorities charged him with membership in a criminal organization whose aim is "carrying out missions in any part of the world, including the Cyprus Republic, against Israeli citizens," among seven other crimes -- reduced from an original 17 terrorism-related charges.

The Jerusalem Post has learned that Yaacoub said under oath on Wednesday that while he came to Cyprus without Hezbollah connections, he met with an operative named Ayman from the Lebanese terrorist group. Yaacoub said he knew how to use weapons but that the purpose of his visit to Cyprus was business.

It is unclear if Yaacoub's meeting with the Hezbollah operative took place in Cyprus,

Leb

or Sweden.

The New York Times


...which still proudly displays Walter Duranty's Pulitzer prize...


reported on Wednesday that Yaacoub told the court, "I never saw the face of Ayman because he was always wearing a mask," and that Ayman picked Yaacoub up in a van. Yaacoub conducted surveillance of places where Israelis would visit, including a "parking lot behind a Limassol hospital and a hotel called the Golden Arches," the Times reported.

Magnus Ranstorp, a Hezbollah expert at Sweden's National Defense College, told the Post on Tuesday that Hezbollah uses "talent scouting" to recruit operatives for its activities abroad. Though Hezbollah had no "overt presence" in Sweden, he said, its members from Sweden keep "popping up regularly."

Last year, Thai authorities charged Atris Hussein, a Hezbollah operative and a Swedish-Lebanese citizen, with planning to use explosives to strike against American and Israeli citizens.

The Cypriot prosecution is slated to cross-examine Yaacoub on Thursday, and the case may run until March 7, with a verdict anticipated in mid-March.

"I'm only trained to defend

Leb

," the Times quoted Yaacoub as saying. It noted that "he was jugged
Drop the rod and step away witcher hands up!
in July with the license plates of buses ferrying Israelis written in a small red notebook."

He "said that he wrote them down because one of the license numbers, LAA- 505, reminded him of a Lamborghini sports car, while the other, KWK-663, reminded him of a Kawasaki

cycle of violence

," the Times wrote.

The Cypriot paper Simerini reported last week that Yaacoub "apologized" for his role in the planned attack.

According to the Greek-language newspaper's report, Yaacoub's attorney asked for a week-long postponement of the trial in order to prepare in writing the avowed apology of his client. The court determined that there is evidence for a prima facie case against Yaacoub.



La Belle France

, Germany and Sweden have resisted including Hezbollah in the EU terror list, but a conviction in Cyprus might be a tipping point toward sanctioning the Lebanese militia.

Bulgarian Interior Minister Tsvetan Tsvetanov announced earlier this month that Hezbollah operatives were responsible for the July

kaboom

in Burgas that killed five Israelis and their Bulgarian bus driver, which occurred several weeks after Yaacoub's arrest.

Tsvetanov announced the two suspected Burgas perpetrators "were members of the

beturbanned goon

wing of Hezbollah," and added that

Sherlocks

have found information "showing the financing and connection between Hezbollah and the two suspects."

The suspects in the Burgas case observed the Black sea resort town -- a popular destination for Israeli vacationers -- from late June to July 18, when the attack took place.

Yaacoub is believed to have engaged in a similar method of surveillance of Israeli tourists in Cyprus.

Yaacoub is not married and lived in the Swedish town of Lidköping, where his father runs a pottery business. The Post could not confirm a report that when Yaacoub was arrested he was studying journalism in

Leb

.

Ranstorp told the Post there was a pattern by Hezbollah "to use individuals to bypass Israeli security," citing the example of the two Burgas bombing suspects using Australian and Canadian passports to enter Bulgaria and plan their terrorist attack.

"Hezbollah and Iran are two sides of the same coin," Ranstorp said. "They form a nexus, sometimes more overt, sometimes less. That Hezbollah is involved in terrorism with Iranian intelligence is what makes them so dangerous. One should not take them lightly," he said.

"With Burgas, Hezbollah has crossed a rubicon," because the attack was on European soil, said Ranstorp, adding that "now it is easy to close the door on Hezbollah" because there have been too many such incidents.


Also, two pages of details from the New York Times, including this tidbit:

Mr. Yaacoub's testimony offered unaccustomed insights from an active Hezbollah member into the militant group's secret operations. But it carried potentially greater significance for the European Union, which has thus far resisted following Washington's lead in declaring the group a terrorist organization. Experts say that a conviction here would substantially raise the pressure on the bloc for such a designation.

"Foreign ministries around Europe are watching this quite closely because many Europeans, particularly the Germans, have laid such a stress on courtroom evidence being the basis for a designation," said Daniel Benjamin, until December the top counterterrorism official at the State Department, who visited Cyprus last year after the arrest.
Posted by: trailing wife || 02/21/2013 06:07 || Comments || Link || E-Mail|| [465 views] Top|| File under: Hezbollah
Home Front: WoT
NY developer: Airline reneging on 9/11 promise
A World Trade Center developer asked a judge Wednesday to disqualify American Airlines from using an "act of war" defense to dodge property liability resulting from the Sept. 11 attacks.

Lawyers for the developer, Larry Silverstein, filed papers in U.S. District Court in Manhattan to urge rejection of American Airlines' claim that the 2001 terrorist attack was an act of war that should shield the airline from liability. They called the claims proof of "breathtaking cynicism."

The lawyers said the airline and its insurance carriers promised Congress, regulators and the American people after the attacks that the defense would not be used. In return, the lawyers said, the aviation industry got a massive federal bailout that protected their businesses after the attacks.

"Defendants now renege on those promises and press an act of war defense," the lawyers wrote.

American Airlines spokesman Sean Collins said Silverstein's claims have "no factual or legal support."

"American Airlines has defended itself with all defenses available at law against the baseless attempt by the Silverstein entities to hold American responsible for the terrorist attacks of September 11," he said.

Silverstein has been aggressive in the courts to try to collect as much money as possible to rebuild the trade center after the Sept. 11 attacks demolished two 110-story towers. He included the airline in his claims for damages after American Airlines Flight 11 from Boston to Los Angeles struck the north tower of the trade center, killing 86 passengers and crew members, along with the hijackers.

He originally filed separate claims for $7 billion, or two full payouts under the $3.5 billion worth of insurance coverage he took out on the trade center complex, arguing that the towers were destroyed by separate attacks by planes hijacked by terrorists.

In two civil trials, it was determined he was eligible for more than $4 billion in insurance payouts
Posted by: tipper || 02/21/2013 07:26 || Comments || Link || E-Mail|| [385 views] Top|| File under:
Fla. imam claims extremist talk was all lies
In combative testimony, a Muslim cleric on trial on charges he provided financial support to the Pakistani Taliban insisted Wednesday that he repeatedly lied about harboring extremist views to obtain $1 million from a man who turned out to be an FBI informant.

Hafiz Khan, the 77-year-old imam at a Miami mosque, said he was deceptive only because the man he knew as Mahmood Siddiqui promised him money he could use to help the poor and victims of war and natural disasters in Pakistan's Swat Valley. What Khan didn't know at the time was that their discussions were being recorded by the FBI.

Still, Khan insisted his motives were pure in praising Taliban violence on the recordings.

"In front of God, I did the right thing. In front of my tribe, I did the right thing," Khan testified in Pashto through an interpreter. "It was all lies, and it was all because of the money."

Khan spent a second day on the witness stand in his own defense on charges of funneling at least $50,000 to the Pakistani Taliban beginning in 2008. He previously testified that money he sent overseas was for the poor, for his extended family and for a religious school, or madrassa, he owns in the Swat Valley. He insisted he has never supported the Taliban.

The imam repeatedly clashed during cross-examination with Assistant U.S. Attorney John Shipley, who pressed Khan on whether the FBI recordings represented his true beliefs on terrorism. Among other things, the recordings have Khan praising the attempted bombing in 2010 in New York's Times Square and hoping that Americans would die trying to capture former al-Qaida leader Osama bin Laden.

In taped conversations with the informant Siddiqui, Khan answered, "There are many times I am agreeing with him, but that does not mean that I mean it. I didn't want to harm anyone."

Shipley, however, pointed out that Khan made similar comments in telephone conversations with friends and family members that were also intercepted by the FBI. Among them, the prosecutor said, was that it was justifiable to kill Pakistani police and government officials because they had supposedly committed killings and atrocities themselves.

"What you are suggesting is exactly what the Taliban and al-Qaida have suggested for years. And we heard it in this courtroom," Shipley said.



This article starring:
Hafiz Khan
Posted by: tipper || 02/21/2013 07:19 || Comments || Link || E-Mail|| [437 views] Top|| File under:
U.S. Senator Says 4,700 Killed in Drone Strikes
[An Nahar] A U.S. senator has said an estimated 4,700 people, including some civilians, have been killed in bombing raids conducted under America's secretive drone war, local media reported Wednesday.

The toll from hundreds of drone-launched missile strikes against suspected al-Qaeda

beturbanned goons

in Pakistain, Yemen and elsewhere has remained a mystery, as U.S. officials refuse to publicly discuss any details of the covert campaign.

But Republican Senator
Lindsey Graham


... the endangered South Carolina RINO...


, a staunch supporter of drone use, openly cited a number that exceeds some independent estimates of the toll.

"We've killed 4,700," Graham was quoted as saying by the Easley Patch, a local website covering the small town of Easley in South Carolina.

"Sometimes you hit innocent people, and I hate that, but we're at war, and we've taken out some very senior members of al-Qaeda," Graham reportedly told the Easley Rotary Club.

Despite criticism from some

politician

s and rights advocates who have questioned the secrecy and the legality of the drone attacks, Graham defended President Barack Obama
The campaign's over, John...
's reliance on the unmanned, robotic aircraft.

"It's a weapon that needs to be used," Graham said. "It's a tactical weapon. A drone is an unmanned aerial vehicle that is now armed."

It was not clear if Graham was referring to the U.S. government's own estimate of casualties from drone strikes. His office was not immediately available for comment.


"I can say no more!"


Using press reports and other sources, several organizations have tried to calculate how many

beturbanned goons

and civilians may have been killed in the drone strikes, which have been expanded dramatically under Obama's administration.

The Washington-based New America Foundation says there have been 350 U.S. drone strikes since 2004, most of them during Obama's presidency. And the foundation estimates the

corpse count

at between 1,963 and 3,293, with 261 to 305 civilians killed.
Posted by: Fred || 02/21/2013 00:00 || Comments || Link || E-Mail|| [514 views] Top|| File under: al-Qaeda
India-Pakistan
Hazara killings: ISI resubmits report in SC
[Dawn] The Inter Services Intelligence (ISI) resubmitted its report in the Supreme Court during Wednesday's hearing of the suo motu
...a legal term, from the Latin. Roughly translated it means I saw what you did, you bastard...
notice taken in the aftermath of the recent blast in Quetta, DawnNews reported.

The court also expressed its dissatisfaction over a report submitted by the Governor of Balochistan.


...the Pak province bordering Kandahar and Uruzgun provinces in Afghanistan and Sistan Baluchistan in Iran. Its native Baloch propulation is being displaced by Pashtuns and Punjabis and they aren't happy about it...


According to the report the intelligence agencies had provided prior intimation regarding an imminent terrorist attack.

Chief Justice Iftikhar Muhammad giving his remarks said that if there was information available about an attack on the Hazara Community on Jan 27 then it was the duty of the police and FC to act for the prevention of such an incident.

The deputy attorney general informed the court that the cabinet secretary would appear in court on Feb 21 for the hearing of the case pertaining to the Hazara killings.

The court also summoned the Director General FC, CCPO Quetta, Balochistan's home secretary and the secretary of interior and defence for the next hearing which was adjourned until Feb 21.

Earlier the court had rejected a report of the Inter-Services Intelligence (ISI) submitted by Defence Secretary Asif Yaseen Malik, DawnNews reported.

A three-member bench of the apex court, headed by Chief Justice Iftikhar Muhammad Chaudhry, was hearing the case.

Interior Secretary Khwaja Siddiq Akbar and the defence secretary were present during today's hearing.

The court rejected the ISI report which was submitted by the defence secretary and ordered for it to be re-submitted after amendments.

The chief justice remarked that the court's queries were not answered and that reports were sought from other agencies as well.

The defence secretary said that Military Intelligence (MI) has no role in this case and he further said that if the MI comes across any information only then it shares it with the ISI.

Earlier on Tuesday, Chief Justice Iftikhar had said that the responsibility for Saturday's deadly bombing that claimed 87 lives fell on the federal government.
Posted by: Fred || 02/21/2013 00:00 || Comments || Link || E-Mail|| [409 views] Top|| File under: Govt of Pakistan
Banned outfits involved in terrorism, Malik tells Senators
[Dawn] Interior Minister Rehman Malik


Pak politician, Interior Minister under the Gilani government. Malik is a former Federal Investigation Agency (FIA) intelligence officer who rose to head the FIA during Benazir Bhutto's second tenure. Malik was tossed from his FIA job in 1998 after documenting the breath-taking corruption of the Sharif family. By unhappy coincidence Nawaz Sharif became PM at just that moment and Malik moved to London one step ahead of the button men. He had to give up the interior ministry job because he held dual Brit citizenship.


Wednesday said proscribed organizations are involved in the massacre of Paks and there is no dispute between any religious sects in the country.

Concluding the debate on Quetta killings in the Senate, he said as many as 31 placed in durance vile
... anything you say can and will be used against you, whether you say it or not...
culprits of banned religious outfits have admitted in ...formerly the capital of Pakistain, now merely its most important port and financial center. It is among the largest cities in the world, with a population of 18 million, most of whom hate each other and many of whom are armed and dangerous...
'>Bloody Karachi that they were on mission to destabilize the country.

Spokesman of Tehrik-e-Taliban Pakistain (TTP) Ehsanullah Ehsan is working for someone else, he said, adding that Lashkar-e-Jhangvi


... a 'more violent' offshoot of Sipah-e-Sahaba Pakistain. LeJ's purpose in life is to murder anyone who's not of utmost religious purity, starting with Shiites but including Brelvis, Ahmadis, Christians, Jews, Buddhists, Rosicrucians, and just about anyone else you can think of. They are currently a wholly-owned subsidiary of al-Qaeda ...


(LeJ), Jaish-e-Mohammad
...literally Army of Mohammad, a Pak-based Deobandi terror group founded by Maulana Masood Azhar in 2000, after he split with the Harkat-ul-Mujaheddin. In 2002 the government of Pervez Musharraf banned the group, which changed its name to Khaddam ul-Islam and continued doing what it had been doing before without missing a beat...
and Sipah-e-Sahaba are involved in large scale killings in various areas of the country.

Lashkar-e-Jhangvi is involved in 80 per cent terror incidents in the country, said Malik.

Afghans are involved in 30 per cent crimes in the country. With the closure of illegal mobile SIMS, 80 per cent crimes could be checked. The interior minister said he had suspended mobile service on five occasions and not a single terrorism incident occurred across the country during the mobile closure period.

He said chief ministers of all four provinces should be summoned in Senate to inquire about the measures taken for the security of their people as interior ministry had warned them about looming terror threats.

"Only Punjab government played good role in countering the conveyed threats," he added.

The minister said he had warned the relevant authorities that carnage will occur in Quetta and

Bloody Karachi

, but the provincial governments did not enhance the security.

Under the 18th constitutional amendment federation can only warn the province about the looming threats and it is the duty of the provinces to take preventive measures to avoid the threats, he said.

Prior to Saturday's Quetta killings, the federal government had informed the provincial government about the looping threat to Hazara tribe people. Federal government has so far issued five terror alerts to government of Balochistan



...the Pak province bordering Kandahar and Uruzgun provinces in Afghanistan and Sistan Baluchistan in Iran. Its native Baloch propulation is being displaced by Pashtuns and Punjabis and they aren't happy about it...


, said Malik.

He said the KP government was also informed about threats to members of the Bilour family. If the provinces do not act promptly, it should not be considered as fault of the federal government and the agencies, he said.

"The federation must not be blamed for the faults of provinces. The law enforcement agencies were working excellently," he said and urged the parliamentarians to help overcome terrorism and pass anti-terror bill pending with the parliament for last three years.

The minister said he had never stated that Taliban do not exit. Taliban are very much there but recent activities were executed by paid killers of Lashkar-e-Jhangvi, Jesh-e-Muhammad and Sipah-e-Sihaba. Head office of LeJ is in Punjab while sub head office is working in

Bloody Karachi

, he said.

Taliban has so far killed 40,000 Paks but they are not involved in

Bloody Karachi

killings, he said.

A complete strategy has been handed over to Inspector General of FC to control terrorism in Balochistan while it has been decided to declare Saryab road Quetta as red zone.

Posted by: Fred || 02/21/2013 00:00 || Comments || Link || E-Mail|| [1400 views] Top|| File under: Govt of Pakistan
BB murder site washed off on SP's order: witness
[Dawn] A key witness in Benazir Bhutto


... 11th Prime Minister of Pakistain in two non-consecutive terms from 1988 until 1990 and 1993 until 1996. She was the daughter of Zulfikar Ali Bhutto, founder of the Pakistain People's Party, who was murdered at the instigation of General Ayub Khan. She was murdered in her turn by person or persons unknown while campaigning in late 2007. Suspects include, to note just a few, Baitullah Mehsud, General Pervez Musharraf, the ISI, al-Qaeda in Pakistain, and her husband, Asif Ali Zardari, who shows remarkably little curiosity about who done her in...


's murder case on Wednesday informed an anti-terrorism court that the site (along with vital evidence) was washed off immediately after the incident on orders from the then Superintendent Police of the area.

District Emergency Officer Dr Abdul Rehman appeared before the Anti-Terrorism Court (ATC-I) and repeated his earlier statement that washing of the murder site was performed after receiving order from SP Rawal Town Khurram Shahzad.

"The murder site of Benazir Bhutto was washed out under the order and direct supervision of Superintendent of Rawal Town Police Khurram Shahzad," the officer said ratifying his earlier statement recorded under Section 164 of Pakistain Penal Code (PPC).

Special Judge of the ATC Chaudhry Habibur Rehman read out his statement containing seven pages and asked the witness to confirm his statement given before Magistrate Kamran Cheema, besides thumb impression and signature.

After hearing the statement, Dr Abdul Rehman endorsed its contents and said that he stood by his statement about hosing down the

scene of the crime

after receiving orders from SP Khurram Shahzad under his supervision.

The court adjourned the hearing till February 21 and summoned the prosecution witnesses, including Dr Abdul Rehman, Ghulam Muhammad Naz and Magistrate Ahmed Masood Janjua for cross-questioning.

The Pakistain People's Party (PPP) chairperson and the former prime minister was assassinated in a public gathering in a park in Rawalpindi on Dec 27, 2007.

Earlier on Feb 13, the Lahore High Court had directed the ATC to complete the Benazir Bhutto murder case trial in three months.

The court issued the order on a petition filed by the FIA on Jan 5. The FIA had earlier filed three petitions for daily trial and the LHC had directed the ATC for expeditious disposal of the case.

The high-profile case has lingered on in courts for more than five years now.
Posted by: Fred || 02/21/2013 00:00 || Comments || Link || E-Mail|| [564 views] Top|| File under: Govt of Pakistan
'Intelligence agencies had a role in Lal Masjid operation'
[Dawn] Testifying before the Lal Masjid Commission on Tuesday, a witness presented new information about the perceived role of intelligence agencies in the events leading up to the 2007 operation.

He suggested that the government had not given due support to those working to avoid a military confrontation.

Nadeem Ahmad is the chairman of Khubaib Foundation, a Turkish-funded relief organization that took part in rescue and relief operations during and after the Lal Masjid operation.

He told the court that before the military operation, he had tried to convince Ghazi Abdul Rasheed -- the brother of Maulana Abdul Aziz, the Khateeb of Lal Masjid -- to avoid a confrontation with the government, and Ghazi Rasheed told him that an intelligence agency had given its support to the mosque administration.

According to Mr Ahmad's testimony, Ghazi Rasheed felt that, with the support of an intelligence agency, the Lal Masjid administration would be able to "topple"
Pervez Perv Musharraf


... former dictator of Pakistain, who was less dictatorial and corrupt than any Pak civilian government to date ...


's government and enforce Sharia law in Pakistain.

However,


you can observe a lot just by watching...


Mr Ahmad reports that Maulana Fazalur Rehman, the chief of the JUI-F, claimed that the intelligence agencies were deceiving the

holy man

s and playing them false.

The Maulana alleged that a "dispute" between two spy agencies was behind the matter.

Justice Shahzado Sheikh, the lone judge on the Federal Shariat Court's Lal Masjid Commission, also took statements from government representatives, although former president Pervez Musharraf and prime minister Shaukat Aziz failed, for the third time, to appear before the court.

The Ministry of Foreign Affairs has been asked to serve them notices yet again through the embassies.

Sheikh Rasheed Ahmed, who was the federal railways minister in 2007, cited his unrelated portfolio and "not very cordial" relationship with Shaukat Aziz when telling the court he "had had no mandate" to influence the government on the situation.

He claimed, since the matter was not brought into the federal cabinet, he did not know who ordered the military operation.

Abdul Shakoor Tahir, then-Chief Coordinator for PTV, told the commission that he had planned the "special transmission" on the Lal Masjid operation.

He said, however, that the interview with a burqa-clad Maulana Aziz had not been his initiative. Justice Shahzado Sheikh turned finally to Shanaz A. Riaz, Director-General of the Federal Directorate of Education.

The court asked her to suggest possible reforms, including scientific education, that could help influence madressah culture and reduce the likelihood of such incidents in the future.

Posted by: Fred || 02/21/2013 00:00 || Comments || Link || E-Mail|| [439 views] Top|| File under: Govt of Pakistan
Little audience for Zero Dark Thirty in Pakistan
ISLAMABAD — Pakistan stars in Zero Dark Thirty, from early scenes at a detention site to the dramatic closing minutes as Navy SEALs assault the hideout of Osama bin Laden. But the Academy Award-nominated film about hunt for the Al Qaeda leader has sparked a controversy here about its portrayal of the country, and it will likely not be shown on the local big screen anytime soon.

Partly, the film taps into national discomfort that Bin Laden was found to be living for years near Pakistan's equivalent of West Point, and anger over the US decision to enter its airspace and raid the compound without giving advance notice. Doubts about whether Bin Laden was really hiding out for years in Abbottabad are also common across Pakistan, a country where conspiracy theories often have more weight than fact.

But Pakistanis who have seen the film on DVD or Internet downloads are also making much of what they say are factual errors.

Nadeem F. Paracha, a columnist for the English language newspaper Dawn and a cultural critic in Pakistan, noted that in some scenes characters speak Arabic,


Because Osama and a number of his henchmen were from Saudi-controlled Arabia...

whereas Pakistanis in fact speak Urdu or Pushto or one of the tens of other languages found here.

In other scenes protesters get right up to the US Embassy gates when in reality the embassy is situated in an enclosed diplomatic enclave that demonstrators can't access. Some scenes that were supposed to show Peshawar looked more like 19th century Delhi in India.

"How can you make a Hollywood blockbuster, put in so much money and get simple things wrong?" Paracha asked. "Instead of the film being taken seriously, it became a joke among Pakistanis."

The movie traces the arc of the CIA's decade-long hunt for Bin Laden through the eyes of a young female analyst, who spends most of her time ostensibly in Pakistan. Screenwriter Mark Boal visited Pakistan to do research, but the movie scenes were not shot here.
One scene that also raises questions shows a vaccination worker going to the compound door as part of the American plan to get DNA samples from the Bin Laden family. The US did in fact run a fake hepatitis campaign, but in the movie it's portrayed as an attempt to vaccinate against polio. This could add suspicion to polio workers already facing attacks by militants in the tribal agencies.


Troubling to be sure, but the polio workers have been targeted for quite a while already...

Pakistan has only a few movie theatres that show English-language films, and none so far has aired Zero Dark Thirty. All films shown at cinemas must be approved by a board of censors, and the head of the censor board, Dr Raja Mustafa Hyder, said no distributor has applied for permission to show the film.
Whether or not it would actually make it past the censor board is another question, considering that a representative of the powerful Pakistani military sits on the board.

After it came out that Bin Laden had been living in Abbottabad and that the military failed to detect the American raiding party coming to get him, the once-revered Pakistan army found itself on the defensive. The film also highlights the cooperation between the CIA and Pakistan's intelligence agency during the early years after the September 11, 2001 attack on the United States, a potentially embarrassing topic in a country with such vehement anti-American sentiment. Jamshed Zafar, one of the leading importers and distributors of foreign films in Pakistan, said he decided after discussions with friends that it wasn't worth importing Zero Dark Thirty.

"If you get into such controversy, you not only lose money but your reputation is also at stake," he said.


And your life, he didn't add...

Any distributor or movie house that showed the movie might also be courting trouble with the public. Last year during demonstrations against an anti-Islam film crowds of religious activists burned some movie houses.

The fact that neighbouring India — Pakistan's arch rival — substituted for many of the Pakistani street scenes has also raised concerns, said Rashid Khawaja, a Lahore-based film producer and distributor.

Until recently it was possible to purchase a DVD of the film in Islamabad. But at least two stores in the capital said in recent days that they stopped selling it because of rumours it had been banned. Another store was still selling the movie — albeit under the counter.

In Abbottabad, the DVD is available at local video stores but hasn't sold particularly well.

"This movie is about Osama and Abbottabad, and still I honestly say people living here are not showing much interest in it," said Akhtar Hussain.


Rather keeping their heads down, aren't they...
Posted by: Steve White || 02/21/2013 00:00 || Comments || Link || E-Mail|| [444 views] Top|| File under:
Sri Lanka
Sri Lanka: Photos renew accusations that 12-year-old was executed
[LATIMES] Facing continued pressure over alleged wartime abuses, Sri Lankan officials rejected renewed accusations that a 12-year-old boy was executed in the final throes of its bloody civil war.

Questions surrounding the death of Balachandran Prabhakaran, the young son of the leader of the Tamil Tiger rebels, were stirred up again by photographs from an upcoming film, "No Fire Zone: The Killing Fields of Sri Lanka." The documentary, slated to screen next month at a Geneva human rights


When they're defined by the state or an NGO they don't mean much...


film festival, includes photos purporting to show the boy being held by the military shortly before his death.

More photos show the boy lying dead on the ground, bullet wounds to his chest. U.K. filmmaker Callum Macrae said digital analysis showed the images of the boy before and after his death were taken within two hours using the same camera, evidence that goes further than the footage of the slain boy released last year.
Posted by: Fred || 02/21/2013 00:00 || Comments || Link || E-Mail|| [383 views] Top|| File under:
Syria-Lebanon-Iran
Iran installing new Natanz centrifuges, says IAEA
Iran has begun installing advanced centrifuge machines for enriching uranium at its nuclear plant at Natanz, says the UN's nuclear watchdog.

The US said if confirmed it would be "another provocative step".


Can't be that much of a provocation; after all we're not doing anything about it.

The Natanz facility, in central Iran, is at the heart of the country's dispute with the UN's watchdog.

The IAEA released a report each quarter detailing its progress at monitoring Iran's nuclear development. The BBC obtained a copy of the latest report, which has not yet been officially released. It concludes: "The director general is unable to report any progress on the clarification of outstanding issues including those relating to possible military dimensions to Iran's nuclear programme."

It adds that despite intensified dialogue with Iran, no progress has been made on how to clear up the questions about Iran's nuclear work.
Posted by: tipper || 02/21/2013 15:03 || Comments || Link || E-Mail|| [387 views] Top|| File under:
Photos of Iran's Ballistic Missile base with bio-warheads.
A missile base in Iran's Semnan Province to which the Islamic regime has moved missiles armed with microbial warheads.

The Badr base, a center for air defense which has about 50 underground missile silos housing Iran's Shahab 3 ballistic missiles, serves as Iran's second-largest missile-launching site, and is under the control of the Revolutionary Guards.

The base, in the deserts of Semnan far from any city, has many underground tunnels connecting to the silo launching pads, according to a source in the Revolutionary Guards intelligence unit.

The base's command and control are connected to other bases in Noje, Hamdan, Shahid Doran in Shiraz and the country's air traffic control centers in Tehran, Birjand and Bandar Abass.



Claim:

"it has developed eight microbial agents, including anthrax, plague, smallpox and SARS (severe acute respiratory syndrome)"

Iran has 170 missiles targeted at Tel Aviv from underground silos, some of which are armed with biological warheads, according to another source who served in Iran's Intelligence Ministry and who recently defected.
Posted by: Water Modem || 02/21/2013 10:52 || Comments || Link || E-Mail|| [1364 views] Top|| File under:
Brahimi Agrees to Extend His Syria Peace Mission
[An Nahar] International Syria peace envoy Lakhdar Brahimi has agreed to extend his mission for at least six months, diplomats said Wednesday.

Brahimi's first six-month contract with the United Nations
...an organization whose definition of human rights is interesting, to say the least...
and Arab League


...an organization of Arabic-speaking states with 22 member countries and four observers. The League tries to achieve Arab consensus on issues, which usually leaves them doing nothing but a bit of grimacing and mustache cursing...


, in place of Kofi Annan

...Ghanaian diplomat who served as the seventh and so far the worst Secretary-General of the UN. Annan and the UN were the co-recipients of the 2001 Nobel Peace Prize for something or other that probably sounded good at the time. In December 2004, reports surfaced that Kofi's son Kojo received payments from the Swiss company Cotecna, which had won a lucrative contract under the UN Oil-for-Food Program. Kofi Annan called for an investigation to look into the allegations, which stirred up the expected cesspool but couldn't seem to come up with enough evidence to indict Kofi himself, or even Kojo...
, ends on Friday.

"Brahimi has agreed a six month extension," a U.N. diplomat said on condition of anonymity. "He clearly feels that there is some life in his mission," added a second diplomat confirming the deal.

Posted by: Fred || 02/21/2013 00:00 || Comments || Link || E-Mail|| [382 views] Top|| File under: Govt of Syria
FSA Chief of Staff Reiterates Warning of Shelling Hizbullah Positions in Leb
[An Nahar] The rebel Free Syrian Army on Wednesday threatened to shell positions of Hizbullah in

Leb

after accusing it of firing across the border into territory it controls.

"In the past week... Hizbullah has been shelling into villages around Qusayr from Lebanese territory, and that we cannot accept," General Selim Idriss, the FSA's chief of staff, told Agence

La Belle France

Presse on the phone, adding that the rebels have given Hizbullah a 48-hour deadline to stop the attacks.

"Hizbullah has long been sending combatants into Syria to fight alongside Bashir al-Assad's forces, and we just fight them on our territory," said Idriss.

"But what we cannot accept is that Hizbullah is abusing Lebanese

illusory sovereignty

to shell Syrian territory and Free Syrian Army positions," said the rebel commander.

Specifically, he accused Hizbullah of shelling villages and rebel positions around the

thug

-held town of Qusayr, which is located in the central Syrian province of Homs.

Idriss said that Hizbullah had fired into villages around Qusayr from the border village of Zeita, a Hizbullah stronghold in the Bekaa valley of

Leb

.

"As soon as the ultimatum ends, we will start responding to the sources of fire," he said.

While fighters in the Qusayr area would fire back, Idriss also said the FSA would "mobilize fighters equipped with long-range weapons from other areas."

Three Lebanese Shiites have been killed in fighting in Syria, a Hizbullah official said Sunday, as the Syrian opposition accused the Lebanese group of intervening on the side of the regime.

He said they were acting in "self-defense," without specifying if they were Hizbullah members.

Just hours earlier, the main bloc of the Syrian opposition accused the Damascus


...Capital of the last remaining Baathist regime in the world...


ally of having intervened "militarily" on the side of the regime, and warned this posed a threat to ties between neighbors Syria and

Leb

.

Hizbullah has systematically denied sending fighters into Syria, though its leader Hasan Nasrallah acknowledged in October 2012 that party members had fought Syrian rebels but said they were acting as individuals and not under the group's direction.

The Syrian Observatory for Human Rights said the three slain Lebanese were members of pro-regime militias who had been trained by Hizbullah.

Louay al-Meqdad,

front man

for the Supreme Council of the Free Syrian Army, has accused Hizbullah of shelling Syrian territory with artillery and rocket launchers from bases inside

Leb

.

Posted by: Fred || 02/21/2013 00:00 || Comments || Link || E-Mail|| [380 views] Top|| File under: Hezbollah
Aleppo Bishop Says Syrian Christians in Danger but Not Targeted
[An Nahar] Christians in strife-torn Syria face the same sort of dangers as their

Moslem

counterparts but are not being specially targeted in the conflict, a Chaldean bishop from the Syrian city of Aleppo said on Wednesday.

Antoine Audo, who is attending a three-day regional conference of the Catholic charity Caritas in Jordan, told Agence

La Belle France

Presse that Christians in Syria are also not being forcibly displaced but are trying to find refuge elsewhere due to instability in the country.

"I do not think Syrian Christians are targeted although they are in danger, just like our

Moslem

brothers who are suffering," said Audo, who also heads the Syrian branch of Caritas which has provided aid to more than 25,000 people in Syria.

"Syrian Christians are not being displaced but because of the unrest in Syria, they try, just like other people, to seek refuge in safe places."

Syrian Christians, who form five percent of the country's 23 million population, have remained neutral in the conflict which according to the United Nations


...When talk is your weapon it's hard to make yourself heard over the artillery...


has left at least 70,000 people dead in the past 23 months.

Posted by: Fred || 02/21/2013 00:00 || Comments || Link || E-Mail|| [502 views] Top|| File under: Govt of Syria
Who's in the News
38
[untagged]
5
Govt of Pakistan
5
Arab Spring
4
Govt of Syria
3
Boko Haram
2
Hezbollah
1
Lashkar e-Jhangvi
1
Commies
1
al-Qaeda
1
TTP
1
al-Qaeda in Pakistan
1
Salafists
1
Govt of Iran
Bookmark
E-Mail Me
The Classics
The O Club
Rantburg Store
The Bloids
The Never-ending Story
Thugburg
RSS Links
Gulf War I
The Way We Were
Bio
Merry-Go-Blog
Hair Through the Ages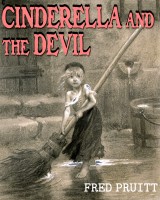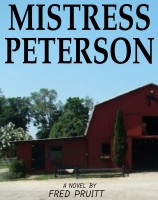 On Sale now!


A multi-volume chronology and reference guide set detailing three years of the Mexican Drug War between 2010 and 2012.

Rantburg.com and borderlandbeat.com correspondent and author Chris Covert presents his first non-fiction work detailing the drug and gang related violence in Mexico.

Chris gives us Mexican press dispatches of drug and gang war violence over three years, presented in a multi volume set intended to chronicle the death, violence and mayhem which has dominated Mexico for six years.
Click here for more information


Meet the Mods
In no particular order...


Steve White
Seafarious
Pappy
lotp
Scooter McGruder
john frum
tu3031
badanov
sherry
ryuge
GolfBravoUSMC
Bright Pebbles
trailing wife
Gloria
Fred
Besoeker
Glenmore
Frank G
3dc
Skidmark
Alaska Paul



Better than the average link...



Rantburg was assembled from recycled algorithms in the United States of America. No trees were destroyed in the production of this weblog. We did hurt some, though. Sorry.
54.226.73.255