-Lurid Crime Tales-
A college basketball bribery scandal leads to arrests of 10 people ‐ including an Adidas executive
[Business Insider] The FBI arrested 10 people on charges of fraud and corruption in men's college basketball on Tuesday.

The Department of Justice announced Tuesday that assistant coaches at Arizona, Auburn, USC, and Oklahoma State had been arrested along with managers, financial advisers, and representatives of the international sportswear company Adidas.

Jim Gatto, the director of global sports marketing for basketball at Adidas, was among the defendants. Gatto is accused of conspiring with coaches to pay high-school athletes to play at universities sponsored by Adidas (referred to as "Company 1" in the case).

The investigation, which had been in progress since 2015, was led by the FBI and the US Attorney's Office for the Southern District of New York. Three separate complaints have been filed.

Gatto and four other defendants have been charged with "making and concealing bribe payments" to high-school student athletes and/or their families.
Posted by: Besoeker || 09/26/2017 13:25 || Comments || Link || E-Mail|| [345 views] Top|| File under:
Sri Lankan arrested for trying to smuggle 1kg of gold in his rectum
[THEGUARDIAN] A Sri Lankan man who raised suspicion by the way he kept looking around in an airport departure lounge was found to be carrying nearly 1kg (2.2lb) of gold stashed in his rectum.


Remember the Edgar Allen Poe story? The Gold Bum?




Rectum? Damn near killed him!


The 45-year-old, who was headed for India, was incarcerated
Drop the rod and step away witcher hands up!
at Colombo airport on Sunday after customs officials noticed "suspicious movements", said customs

front man

Sunil Jayarathne.


"Suspicious movements?" Heh heh. Good one.


The man was carrying 904.77g of gold worth 4.5m rupees (£22,000), but was freed after a payment of 100,000 rupees, he said. Such methods of smuggling were not unusual, he said.

"The gold was wrapped in plastic bags inserted in to his rectum," Jayarathne said, adding that there were four bags.

"This is not the first such detection and this is a common method of smuggling."


Posted by: Fred || 09/26/2017 00:00 || Comments || Link || E-Mail|| [229 views] Top|| File under:
The Guy Who Recreated Seth Rich's Murder Wants Robert Mueller to Get Involved in the Case
[Washingtonian] Jack Burkman popped back up Monday to tout the latest milestone in his obsessive interest in the case of Seth Rich: an ad seeking tips on the murdered Democratic National Committee staffer that Burkman says will air on cable news in the 22 largest television markets, including on Tuesday morning on Washington.

In the spot, the lawyer and lobbyist identifies himself as the leader of an "independent commission" investigating the Rich case. That's a reference to the Profiling Project, a group of George Washington University forensic students he says he's been funding to review Rich's death, which has been the subject of several unfounded conspiracy theories, including one pushed by Burkman himself, which likely explains his decision to produce the ad with Russian subtitles.

Rich died early in the morning of July 10, 2016, after being shot outside his home in Northeast DC after walking home from Columbia Heights, where he had spent the evening at a bar. Rich was found with bruises on his legs and hands, and his watchband was torn, suggesting signs of a physical altercation. DC's Metropolitan Police Department has been investigating Rich's death as the result of an attempted armed robbery gone awry. But Burkman believes that Rich was killed by a Russian hit squad after finding out the DNC's email servers had been hacked by the Kremlin, a narrative that exists as a kind of odd cousin to the more popular‐and equally unfounded‐conspiracy theory that Rich was the victim of a revenge killing after supposedly furnishing Wikileaks with Democratic Party emails.



Related from WND: Who Killed Seth? Fresh Hunt For Leads on Rich's Killer
Posted by: Besoeker || 09/26/2017 00:00 || Comments || Link || E-Mail|| [379 views] Top|| File under:
Director of Hollywood Bomb Blames Americans Rejecting 'Science' for Flop
[NEWSBUSTERS.ORG] The director of a film reviled by the American people highlighted rejecting science as an explanation for why the movie bombed. In an interview with The Frame on Thursday, Mother! Director Darren Aronofsky responded to the movie's highly unusual F-grade Cinemascore this way: "... You have other people who basically believe in the power of a iPhone that they can communicate to 35 million people in a blink of an eye, yet they don't believe in science in other ways."

He continued, "It has as many people believe in it as believe in gravity. And it scares me and it's time to start screaming. So I wanted to howl. And this was my howl. And some people are not going to want to listen to it. That's cool."

The movie website Dark Horizons noted that the Jennifer Lawerence film "has earned the dubious honor of being one of only nineteen films in history to receive an F-grade CinemaScore ‐ a marker more of failed expectation than a bash of its quality."


Posted by: Fred || 09/26/2017 00:00 || Comments || Link || E-Mail|| [293 views] Top|| File under:
-Signs, Portents, and the Weather-
Hurricane Maria Has Transformed Puerto Rico Into A 'Cash Only' Economy
Moved to Page 3
[Zero Hedge] Electricity, internet access and cell phone service have been offline in parts of Puerto Rico for a whole week. And with the island still struggling to rescue people stranded in remote villages, those managing the emergency recovery effort have yet to focus their attentions on the monumental task that looms ahead: Rebuilding the island's devastated infrastructure, from communications to sewers and water treatment plants that have been damaged by flash flooding and 155 mph winds that Hurricane Maria visited upon the island.
Posted by: Besoeker || 09/26/2017 02:12 || Comments || Link || E-Mail|| [529 views] Top|| File under:
NBC guest calls National Anthem 'white supremacist'
[WASHINGTONEXAMINER] This week's Mainstream Media Scream features the Trump-inspired debate over the National Anthem and NFL players taking a knee to protest it.

It came Sunday on Meet the Press during an exchange over President Trump's comments between National Review editor Rich Lowry and Detroit Free Press editorial page editor Stephen Henderson:

Rich Lowry of National Review: "He's not randomly attacking these players. He is attacking them because they're kneeling during the national anthem. And the national anthem is not a white supremacist symbol. And the President has become-"

Stephen Henderson, Detroit Free Press: "Some of the words of the national anthem are white supremacist."

Lowry: "You think the national anthem is racist?"

Henderson: "I think this is a country whose history is racist, whose history is steeped in white supremacy, and the anthem reflects that in its very words, in verses we don't sing anymore."

Media Research Center Vice President of Research Brent Baker explains our weekly pick: "Henderson well reflects the racial obsession of those given such prominence in the media, who see the bad in America before the good, and see everything through a racial prism. They have disdain for the millions, for whom Trump speaks, who are angry millionaire players would disrespect the national anthem of a nation which has provided such opportunities."
Posted by: Fred || 09/26/2017 00:00 || Comments || Link || E-Mail|| [394 views] Top|| File under:
How Did Marriage Become a Mark of Privilege?
[NYTIMES] Marriage, which used to be the default way to form a family in the United States, regardless of income or education, has become yet another part of American life reserved for those who are most privileged.


Because a marriage license is really, really expensive.


Fewer Americans are marrying over all, and whether they do so is more tied to socioeconomic status than ever before. In recent years, marriage has sharply declined among people without college degrees, while staying steady among college graduates with higher incomes.

Currently, 26 percent of poor adults, 39 percent of working-class adults and 56 percent of middle- and upper-class adults ages 18 to 55 are married, according to a research brief published today from two think tanks, the American Enterprise Institute and Opportunity America.

In 1990, more than half of adults were married, with much less difference based on class and education: 51 percent of poor adults, 57 percent of working-class adults and 65 percent of middle- and upper-class adults were married.

A big reason for the decline: Unemployed men are less likely to be seen as marriage material.


But they're good material for shacking, having children, buying cars, and taking out mortgages on houses.


"Women don't want to take a risk on somebody who's not going to be able to provide anything," said Sharon Sassler, a sociologist at Cornell who published "Cohabitation Nation: Gender, Class, and the Remaking of Relationships" with Amanda Jayne Miller last month.


Posted by: Fred || 09/26/2017 00:00 || Comments || Link || E-Mail|| [431 views] Top|| File under:
Ben Roethlisberger Regrets Steelers Boycotting Anthem
[HOLLYWOODREPORTER] Ben Roethlisberger on Monday afternoon released a statement saying he regretted his Pittsburgh Steelers boycotting the national anthem on Sunday.

The NFL team was the first of three to not come out for the pregame ritual.

"I was unable to sleep last night and want to share my thoughts and feelings on our team's decision to remain in the tunnel for the National Anthem yesterday," the Super Bowl-winning QB said in a statement. "The idea was to be unified as a team when so much attention is paid to things dividing our country, but I wish we approached it differently. We did not want to appear divided on the sideline with some standing and some kneeling or sitting.

He continued, "As a team, it was not a protest of the flag or the Anthem. I personally don't believe the Anthem is ever the time to make any type of protest. For me, and many others on my team and around the league, it is a tribute to those who commit to serve and protect our country, current and past, especially the ones that made the ultimate sacrifice."

Steelers' lineman Alejandro Villanueva, a former Army Ranger, stood an the entrance of the tunnel for the anthem. His jersey has been the top seller since that moment, according to Fanatics. The NFL shop also moved his jersey to the top spot on the team store page.

The other two teams to not come out for the anthem were the Tennessee Titans and Seattle Seahawks.


Posted by: Fred || 09/26/2017 00:00 || Comments || Link || E-Mail|| [704 views] Top|| File under:
-Land of the Free
World War II vet goes viral for taking a knee in solidarity with NFL players
As controversy surrounding President Trump's comments on NFL players protesting during the National Anthem embroiled the country this weekend, one 97-year-old veteran spoke out.

The president on Friday said of professional football players taking a knee or showing a symbol of protest -- most in reaction to American police brutality -- during the singing of the National Anthem that he would "love" to see NFL owners "get that son of a b***h off the field." His comment sparked a wave of backlash, including statements from league commissioner Roger Goodell and team owners alike."Courageous Patriots have fought and died for our great American Flag --- we MUST honor and respect it! MAKE AMERICA GREAT AGAIN!" Trump tweeted on Sunday, and one veteran is speaking out -- but not in agreement with the president.

"My grandpa is a 97 year-old WWII vet & Missouri farmer who wanted to join w/ those who #TakeaKnee: 'those kids have every right to protest,'" The tweet from grandson Brennan Gilmore reads.The veteran is John Middlemas of Willard, MO., and his original taking a knee post has since been retweeted some 123,000 times and liked 324,000 times.

"I wanted to communicate what I always told to my grand-kids and everybody else," Middlemas said to The Springfield News-Leader on Sunday. "When they'd go to bed at night, we'd tell the kids we wanted to be like Jesus."While Middlemas' action was bold, grandson Brennan says it is nothing new to the military man.

"My Grandpa has been an ally to the civil rights movement for many years," Gilmore said in a follow-up tweet on Sunday. "He's an amazing man always on the side of justice."
Posted by: 746 || 09/26/2017 00:00 || Comments || Link || E-Mail|| [267 views] Top|| File under:
China-Japan-Koreas
North Korea accuses US of declaring war, says it has right to shoot down bombers
[CNBC] North Korea's foreign minister accuses President Trump of declaring war.


Foreign Minister Ri Yong Ho says that gives the rogue regime the right to shoot down U.S. strategic bombers.


Ri makes his comments after Trump said the regime "won't be around much longer."
They accuse us or the South Koreans of somehow declaring war at least once every six months.
Posted by: Fred || 09/26/2017 00:00 || Comments || Link || E-Mail|| [324 views] Top|| File under: Commies
Economy
President to disclose some details of his tax reform plan Wednesday in Indianapolis
[IndyStar] WASHINGTON ‐ President Trump will announce in Indianapolis Wednesday details of his plan to overhaul the federal tax code, the White House announced Monday.

While the tax plan is still being developed, Trump will talk at the Indiana State Fairgrounds about elements that have been finalized, said White House spokeswoman Sarah Huckabee Sanders.

Those elements include the reductions in corporate and individual tax rates Trump wants to see, as well as how he would eliminate "loopholes that have rigged the current tax code in favor of the wealthy and well-connected."

If the plan becomes law, Sanders said the result will be "massive job creation and economic growth."

"We are confident the American people will be very excited about what we are proposing," she said.

The event in the Farm Bureau Building will be Trump's first visit to the state since his inauguration. Trump is scheduled to speak at 5 p.m. Details about public admission have not been released.
Posted by: Besoeker || 09/26/2017 00:00 || Comments || Link || E-Mail|| [182 views] Top|| File under:
Europe
Iran nuclear crisis: France orders Tehran to stop missile tests
FRANCE has ordered Iran to stop testing missiles after Tehran announced on Saturday it had successfully launched a new ballistic missile with a range of 2,000km despite being told by the US to stop all nuclear-related activities.

France said it was extremely "concerned" by Iran's ballistic missile test and urged UN Secretary-General Antonio Guterres to launch an investigation into the controversial launch.

French foreign ministry spokeswoman Agnès Romatet-Espagne said in a statement: "France asks Iran to cease all destabilising activity in the region.

"France has asked Mr Guterres to carry out a full report on the launch .... and will consider with its partners, notably European, the means to obtain from Iran the cessation of its destabilising ballistic activities."

Mrs Romatet-Espagne added Iran was in "clear violation" of UN resolution 2231 and urged Iran to "respect" the terms laid out in the 2015 nuclear deal.
Posted by: Besoeker || 09/26/2017 00:00 || Comments || Link || E-Mail|| [301 views] Top|| File under: Govt of Iran
Government
Air Force Rationale For Killing J-Stars Radar Plane Replacement Isn't Credible
[Forbes] The people who brought you "military transformation" 20 years ago have a new idea. It's called "multi-domain battle." It isn't a bad idea, but it isn't really new either -- it repackages some common-sense warfighting concepts for an era in which conflicts will be waged more on the electromagnetic spectrum and in cyberspace. So the armed forces need to synchronize their operations with the aim of achieving superiority across all the "domains" of warfare -- not just in the air, on land and at sea, but in space, on the EM spectrum, and in the cyber realm.

If this seems kind of obvious to you, then you haven't read the white papers circulating around the Pentagon. They make multi-domain battle sound like an intellectual breakthrough -- the same way military transformation supposedly was in the 1990s, or "airland battle" in the 1970s. In reality, multi-domain battle is just the latest plea for inter-service cooperation in fighting wars. The only thing that really changes over time with these various warfighting visions is the technology -- but the visions tend to be way out ahead of what is technologically do-able.

Which brings me to the Air Force's recently disclosed move to cancel replacement of one of its most unique warfighting assets. It's a radar plane called the Joint Surveillance and Target Attack Radar System (J-Stars) that can track moving ground targets over a 20,000 square mile area, focusing in on items of particular interest and using its sensor to take pictures through clouds, dust or the dead of night that can be quickly shared with friendly forces. The information can reveal where enemy combat vehicles are, which direction they are headed, and at what speed.

It's an invaluable tool for U.S. Army commanders; the Marines have their own version of the same kind of radar on the Navy's new Poseidon maritime patrol plane (the radar can track ships too). But sometime later this week, the Air Force is likely to put out a position paper explaining why it doesn't want to buy a new manned aircraft that can replace the 16 aged J-Stars in the current fleet. It will claim manned radar planes can't survive in a world of multi-domain battles and near-peer adversaries equipped with the latest weapons.
Posted by: Besoeker || 09/26/2017 13:22 || Comments || Link || E-Mail|| [166 views] Top|| File under:
Home Front: Culture Wars
Barbra Streisand writes SF & Sarah Hoyt gives her a professional review
h/t Instapundit


Look, we live in strange times. It seems that every time I turn around I hear of another science fiction magazine being in trouble, and yet, wouldn't you know it, the Puffington Host has decided to publish some and picked Barbra Streisand to write it.

It's not very good, of course. No one really expects this "celebrity written fiction" to be wonderful. Normally the done thing is to pair the "name in another field" and an experienced writer, like what is happening with Clinton and Patterson. But Barbra has decided to go it on her one and the result.... Well, it's funny. We just don't think it's entirely intentionally funny. Also, we won't lie: some of the funny had us crying a little, because, well... you know...

Props for her beginning, which establishes clearly that we are in a parallel world with the following:

May our country learn a lesson from this tragic mistake of 2016.
Posted by: g(r)omgoru || 09/26/2017 02:24 || Comments || Link || E-Mail|| [275 views] Top|| File under:
General Mattis Is Too Busy Defending The Country To Care About The NFL
[Daily Caller] Secretary of Defense James Mattis steered clear of passing any type of judgement on NFL players kneeling during the national anthem during a press gaggle on a flight to India Monday.

"I'm the secretary of defense. We defend the country," is all Mattis would give on the subject. Pentagon spokesman Army Col. Rob Manning went a bit further in a briefing with reporters Monday with respect to service academy players, expressing his "hope" that they would stand.

President Donald Trump has repeatedly denounced the NFL and players who kneel during the anthem in recent days.
Posted by: Besoeker || 09/26/2017 00:00 || Comments || Link || E-Mail|| [243 views] Top|| File under:
Home Front: Politix
Roger Stone defends himself to congressional Russia investigators, has 'frank exchange'
(CNN) President Donald Trump's longtime confidante Roger Stone accused lawmakers of making "falsehoods, misstatements, and misimpressions" with allegations of collusion between the Trump campaign and Russian officials during his appearance before a congressional panel on Tuesday.

Stone, a one-time adviser to Trump, issued a combative opening statement Monday evening ahead of his highly anticipated appearance before the House intelligence committee Tuesday morning in a closed session.

Following his meeting, Stone said he had a "frank exchange" and described the preceding as "an entirely political exercise."

Stone said he denied any Russian collusion or knowledge of the hacking of John Podesta's email during the roughly three-hour closed-door session.

In his testimony, Stone attacked the very lawmakers questioning him, calling out the statements of three Democrats on the panel, including ranking member Adam Schiff of California.

"Multiple members of this committee have made false allegations against me in public session in order to ensure that these bogus charges received maximum media coverage," Stone said in his statement. "Now, however, you deny me the opportunity to respond to these charges in the same open forum. This is cowardice."
Posted by: Besoeker || 09/26/2017 15:54 || Comments || Link || E-Mail|| [141 views] Top|| File under:
Judge Roy Moore Displays Firearm During Rally in Support of Second Amendment
BLUF:
[Breitbart] He referenced ads that "were completely false," like the one that claimed he does not "believe in the Second Amendment." He then reached into his pocket, pulled out a concealed carry handgun, held it up high and said, "I believe in the Second Amendment." The crowd went wild.

Moore added, "You know, they say that guns are bad; that they kill people. Well I know a lot about guns‐I'm the one that used guns in combat. I know what guns do...[But] guns don't kill, people kill. [You could say] cars kill, are we going to get rid of our cars? Are we going to get rid of our knives? No. We've got to bring morality back to our country."

The applause of the crowd hit a crescendo as Moore added, "We've got to uphold the Second Amendment."
Posted by: Besoeker || 09/26/2017 07:08 || Comments || Link || E-Mail|| [259 views] Top|| File under:
Authorities arrest person with guns near White House
The US Secret Service arrested a person with firearms near the White House Sunday morning, the agency said in a statement on Monday.

Uniformed Secret Service officers were approached by the person at an intersection close to the White House, the statement said.

"The encounter with the individual resulted in Secret Service Officers taking investigative action. The individual was arrested for possession of several firearms," the statement said. No further details were provided.


I'm curious
Posted by: g(r)omgoru || 09/26/2017 01:47 || Comments || Link || E-Mail|| [231 views] Top|| File under:
India-Pakistan
Principal Held
[DAWN] Chichawatni Saddar police on Sunday took a private school's principal into custody for allegedly raping students.

According to SHO Rai Khizer, the main suspect has been taken into custody. On Saturday, he said his brother was held as boys had accused him of sexual abuse.

The school is located at Chichawatni Bypass, Lahore-Multan Motorway. Around 200 students in class-VIII, IX and X are enrolled here. The school has hostel and boarding facility.
Posted by: Fred || 09/26/2017 00:00 || Comments || Link || E-Mail|| [197 views] Top|| File under:
Woman's plea for son's recovery from seminary
[DAWN] SAHIWAL: A widow has appealed to Chief Minister Shahbaz Sharif


...Pak dynastic politician, brother of PM Nawaz Sharif, chief minister of Punjab...


and regional police officer (RPO) to take steps for recovery of her eight-year-old son from two custodians of a madressah who are influential in the area.

Irshad Bibi, a resident of Chak 38/D, Kaloun, Depalpur, told the media in the press club that her son, Irfan, had been missing for the last two months. She said her son was studying at the madressah whose custodians were two prayer leaders, Qari Muhammad Afzal and Qari Muhmmad Saddique.

Irshad said her son went missing suddenly two months back and both prayer leaders were not telling her anything about his whereabouts. She said had no knowledge whether her son was alive or not. She had registered a first information report (FIR) with the Depalpur City Police Station but alleged that the police were supporting the prayer leaders as they were influential in the area.

Irshad Bibi said she had no financial resources to move the court and demanded the CM and the RPO to recover her son.
Posted by: Fred || 09/26/2017 00:00 || Comments || Link || E-Mail|| [170 views] Top|| File under: Govt of Pakistan
Teenage domestic help found dead in employer's apartment
[DAWN] A teenage domestic servant was found dead in his employer's apartment in the Sharea Faisal area on Sunday, police said.

They said that Sanaullah Murtaza, 16, was found hanging from the ceiling fan in the servant quarter of the apartment located on the 18th floor of Sea Breeze Plaza on Sharea Faisal.

Saddar SHO Pir Shabbir Haider said: "The apartment is owned by senior lawyer Salahuddin Gandapur."

Sub-Inspector Tahir Mushtaq said that it appeared to be a case of suicide.

He said that the teenager wanted to go to his native town, Dera Ismail Khan


... the Pearl of Pashtunistan ...


, but his parent asked him to stay in Bloody Karachi


...formerly the capital of Pakistain, now merely its most important port and financial center. It is among the largest cities in the world, with a population of 18 million, most of whom hate each other and many of whom are armed and dangerous...


Quoting his relatives, the officer said that he contacted his parents over the phone in D.I. Khan and told them that he was going to end his life. However,


those who apply themselves too closely to little things often become incapable of great things...


his parents did not take the threat seriously, he added.

Dr Seemin Jamali, the executive director of the Jinnah Postgraduate Medical Centre, said that the teenager was brought dead to the hospital. The body was shifted to a mortuary for a post-mortem examination in order to ascertain the exact cause of his death.
Posted by: Fred || 09/26/2017 00:00 || Comments || Link || E-Mail|| [181 views] Top|| File under:
Who's in the News
35
[untagged]
6
Islamic State
4
Govt of Pakistan
3
Moslem Colonists
3
Govt of Iran
2
al-Shabaab (AQ)
2
Commies
2
Sublime Porte
1
Houthis
1
Arakan Rohingya Salvation Army
1
Lashkar e-Jhangvi
1
Taliban
1
Govt of Iraq
1
Govt of Iran Proxies
1
Muslim Brotherhood
1
Govt of Syria
1
Arab Spring
Bookmark
E-Mail Me
The Classics
The O Club
Rantburg Store
The Bloids
The Never-ending Story
Thugburg
RSS Links
Gulf War I
The Way We Were
Bio
Merry-Go-Blog
Hair Through the Ages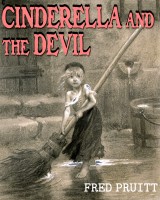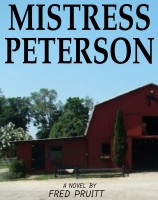 On Sale now!


A multi-volume chronology and reference guide set detailing three years of the Mexican Drug War between 2010 and 2012.

Rantburg.com and borderlandbeat.com correspondent and author Chris Covert presents his first non-fiction work detailing the drug and gang related violence in Mexico.

Chris gives us Mexican press dispatches of drug and gang war violence over three years, presented in a multi volume set intended to chronicle the death, violence and mayhem which has dominated Mexico for six years.
Click here for more information


Meet the Mods
In no particular order...


Steve White
Seafarious
Pappy
lotp
Scooter McGruder
john frum
tu3031
badanov
sherry
ryuge
GolfBravoUSMC
Bright Pebbles
trailing wife
Gloria
Fred
Besoeker
Glenmore
Frank G
3dc
Skidmark
Alaska Paul



Better than the average link...



Rantburg was assembled from recycled algorithms in the United States of America. No trees were destroyed in the production of this weblog. We did hurt some, though. Sorry.
34.204.0.181