Home Front: Culture Wars
Hilllary Clinton: Women Will Bear The Brunt 'Climate Change'
It seems like once a week, this woman, who I'm glad is Not My President, says something incredibly stupid. Yesterday was that day, reported by some douchnozzle without a scintilla of snark or mocking these idiotic comments so richly deserve.


[CNSNews] Women "will bear the brunt" of climate change catastrophe, Hillary Clinton warned in a "Women and Human Rights" speech at Georgetown University Monday.

"Women will, once again, be primarily burdened with the problems of climate change" ‐ such as foraging for food, gathering fire wood, and choosing a new home, Clinton predicted:

"With respect to the rest of the world, I would say particularly for women, you're absolutely right, they will bear the brunt of looking to the food, looking for the fire wood, looking for the place to migrate to when all of the grass is finally gone as the desertification moves south and you have to keep moving your livestock or your crops are no longer growing, they are burning up in the intense heat that we are now seeing reported across North Africa into the Middle East and into India.

"So, yes, women once again will be primarily burdened with the problems of climate change."
Posted by: Raj || 02/06/2018 17:11 || Comments || Link || E-Mail|| [253 views] Top|| File under:
Super Bowl Win Draws 103.4M Viewers, Smallest Audience In Nine Years
[Deadline] The official parade in Philly for the 41-33 triumph over the New England Patriots isn't until February 8 but there is certainly one element of Super Bowl LII that wasn't champion ‐ the ratings

With 103.4 million watching, last night's game on NBC from Minneapolis is down 7% from the total set of network eyeballs from the 2017 Super Bowl. A steeper fall than even the declining the stock market today, that's the worst the Super Bowl has done since 2009 when the Pittsburgh Steelers 27-23 defeat of the Arizona Cardinals scored 98.7 million viewers.

Last night's Super Bowl is now pegged as the 10th most watch program in American TV history just after the M.A.S.H. finale of February 1983. Staying Top 10 must feel good and sting at the same time for NBC as the most watched program in U.S. television history is the 114.4 million who watched the 2015 Super Bowl ‐ which was the last time the net had the big game.
Continued on Page 49
Posted by: gorb || 02/06/2018 16:35 || Comments || Link || E-Mail|| [233 views] Top|| File under:
Home Front: Culture Wars
Forcing bakers to make gay wedding cakes violates free speech, California judge rules
h/t Instapundit


A ruling in favor of a California baker who refused to design a wedding cake for a gay couple produced a potentially significant distinction that could impact future similar cases.

Kern County Judge David Lampe ruled that the state could not force Cathy Miller, owner of Tastries Bakery, to bake a cake that would go against her beliefs, according to Kern Golden Empire.

"For this court to force such compliance would do violence to the essentials of Free Speech guaranteed under the First Amendment," the judge said in the ruling.

...A key factor in the decision was that the cake being requested by the couple was a custom job that was not regularly sold by the bakery.

The implication is that if the couple had requested a cake that was on display and routinely sold to other customers, it would be discriminatory to refuse to sell it to a gay couple on the basis of religious beliefs.

Here's more from the ruling: "A wedding cake is not just a wedding cake in Free Speech analysis. It is an artistic expression by the person making it that is to be used traditionally as centerpiece in the celebration of marriage. There could not be greater form of expressive conduct."
Posted by: g(r)omgoru || 02/06/2018 14:17 || Comments || Link || E-Mail|| [252 views] Top|| File under:
-Lurid Crime Tales-
Contractor awarded $156 million to provide 30 million meals to Puerto Rico only delivered 50,000
[The Hill] A contractor who was awarded a massive contract to provide millions of meals to Puerto Ricans affected by Hurricane Maria drastically underdelivered, according to a New York Times investigation.

Tiffany Brown, an Atlanta entrepreneur and self-described government contractor who owns Tribute Contracting LLC, was awarded the $156 million contract by FEMA on Oct. 3 to provide 30 million self-heating meals to Puerto Rico, but only followed through on 50,000.

Brown, the sole employee of her company, hired an 11-person wedding catering company and a Texas nonprofit that had shipped food to a Houston food bank during Hurricane Harvey to provide the meals.

But Brown's contract was terminated by email on Oct. 19, after Brown failed to meet a deadline of providing the first 18.5 million meals. She had only delivered 50,000, according to the Times.

Carolyn Ward, a FEMA official who handled the contract with Brown's company, wrote in an email to Brown, seen by the Times, that the operation was "a logistical nightmare."



Related: NYT - Rations shortage story.
Posted by: Besoeker || 02/06/2018 11:56 || Comments || Link || E-Mail|| [503 views] Top|| File under:
Department of Justice IG poised to reignite war over FBI's Clinton case
[The Hill] Few people have heard of Michael Horowitz, but that's about to change.

Horowitz, the Department of Justice (DOJ) inspector general, is an increasingly critical player in the controversy surrounding the FBI, President Trump and the Russia investigation.

With little fanfare, he has been conducting a sprawling probe of the FBI's handling of the 2016 investigation into Hillary Clinton's use of a private email server. His full report, which could set off shockwaves, is expected by the early spring.

A political appointee in both the Bush and Obama administrations, Horowitz's yearlong investigation already reportedly contributed to the early resignation of Deputy FBI Director Andrew McCabe. And his work has been felt in other ways.

Horowitz also uncovered a series of text messages between FBI officials Peter Strzok and Lisa Page that led special counsel Robert Mueller to remove Strzok from his team. Those texts have fueled accusations among GOP lawmakers that Mueller's probe is tainted by partisanship.
Posted by: Besoeker || 02/06/2018 11:45 || Comments || Link || E-Mail|| [196 views] Top|| File under:
Home Front: Politix
Hold the Presses! Donald Trump Fails to Hold Melania's Hand
Forget about the memo!

This is real important -- Hard Hitting -- investigative news from those top journalists at NewsWeak and Yahoo!
[Yahoo] The awkward public displays of affection between President Donald Trump and First Lady Melania Trump continue.

On Monday, the Trumps were spotted leaving the White House for Ohio on Marine One and Trump can be seen reaching for his wife's right hand and failing.

In news footage of the bumbling moment, Trump tries to hold Melania's hand but gets a handful of her coat sleeve instead. That's because the first lady, as she has become famed for doing, draped her coat over her shoulders.

Melania's stylish yellow coat Monday is from Ralph Lauren's fall 2017 ready-to-wear collection. The first lady paired the long trench with a matching yellow turtleneck jumper and a brown leather skirt.

The Trumps hand-holding misfire Monday is the latest in a great tradition of viral moments.


Seriously, at this point all you can do is point at the journalist and laugh...
Posted by: CrazyFool || 02/06/2018 11:02 || Comments || Link || E-Mail|| [143 views] Top|| File under:
Britain
'YOU'RE IGNORANT' Brit doctors and nurses hit back at Donald Trump after he slammed 'broke' NHS
[TheSun] The US president earlier claimed in a tweet that the troubles experienced by the state-funded system are proof countries should not offer universal healthcare to all their citizens.

He wrote: "The Democrats are pushing for Universal HealthCare while thousands of people are marching in the UK because their U system is going broke and not working.

"Dems want to greatly raise taxes for really bad and non-personal medical care. No thanks!"


Fair enough. I don't see people like the Canada's Health Minister flocking to England for complicated health care.


But medical staff hit back at the Republican today, telling him to keep his opinions to himself.

Nurse Natasha White tweeted: "How DARE you criticise our NHS. I am a Nurse working for this fantastic organisation.

"It's not perfect, it needs more money but it offers some of the best healthcare in the world to all ‐ no matter how much money you have or have not.


Yep. Just like Trump said, needs more money.


"Don't comment on what you haven't experienced."

Another named Danielle wrote: "Trump we were marching because the government are broke and not working.


Just like Trump said.


"They have failed our NHS, it's staff, patients and the whole country. We love our universal health system and as a nurse I am proud to work in it."


Yep. Just like Trump said.


And Sami Jo Joyce said: "Trump as an NHS nurse in the UK, I feel more qualified than yourself to comment on this.


Yep. A nurse vs. the leader of the free world. Makes sense.


"People were protesting about low pay/and the government's attempts to privatise the NHS!

"Universal healthcare helps more than it hinders!


Well, let's rephrase that. How about something like "UHC is cheap but better than nothing at all."


"You come across as an ignorant individual in my country."


Sounds kinda funny considering everyone equates the feelz about their work with how good it actually is.


Trump's comments were a reference to a march in London over the weekend which saw thousands of people protest against the NHS funding crisis.


Just like Trump said.


Labour MPs and campaigners joined the demonstration which ended up at the gates of Downing Street, claiming the health service needs more cash or it will risk collapsing.


Just like Trump said. The UHC system can't seem to pay for itself like a private system could.


The tweet sparked an angry response from Jeremy Hunt, the Health Secretary, who insisted the NHS is far superior to the US system.

He said: "I may disagree with claims made on that march but not ONE of them wants to live in a system where 28million people have no cover.


OK. So we can have an alternate system for anyone who needs it. But I don't think we need to spread the misery equally like Socialists do, in which case everyone suffers. I'd rather have both systems very available. And I'm willing to bet that the rich in England can buy anything they want as fast as they want it. It's just a smaller slice of the population who can afford the private insurance there.


"NHS may have challenges but I'm proud to be from the country that invented universal coverage - where all get care no matter the size of their bank balance."


Are there death panels?


Mrs May supported him this afternoon, saying the minister's statement "speaks for the Government".

The PM's spokesman added: "The Prime Minister is proud of having an NHS that is free at the point of delivery. NHS funding is at a record high and was prioritised in the Budget with an extra £2.8billion."


Wow. Not. But it sounds like you get a fair amount of coverage for not a lot of money.


Simon Stevens, head of the NHS, said Mr Trump had "the wrong end of the stick" and invited the President to visit British hospitals to see the health system up close.


Would he have to wait in line to get a crown?


He told MPs at a committee hearing: "Unfortunately and respectfully I think we'd suggest that tweet got the wrong end of the stick.

"In fact people in this country don't want to ditch our NHS, notwithstanding everything that we've been talking about today, they want to keep it and strengthen it."


And shorten the lines. And get rid of the death panels. And make their own decisions.


Jeremy Corbyn responded to Mr Trump: "Wrong. People were marching because we love our NHS and hate what the Tories are doing to it. Healthcare is a human right."


Another reason not to have UHC. The government always spoils things after a good start.


Shadow health secretary Jon Ashworth said: "Labour will take no lessons from Donald Trump who wants to deny healthcare to millions in America with a system that checks your purse before it checks your pulse."


Or your age before they check the government's purse?


Lib Dem health spokesman Baroness Jolly added: "Trump is dangerously deluded about the NHS. He needs to read up on how his own health system works before attacking others.


Who says we want UHC like yours?


"The NHS is a jewel in the crown of UK society. We should always be proud of the fact that British people can see a doctor without the fear and anxiety of being hit by a massive medical bill."


Or mistaking your nuts for your tonsils.


The President's friend Piers Morgan tweeted: "Wrong, Mr President. Our NHS is a wonderful, albeit imperfect, health system - and the envy of the world. By comparison, the US healthcare system is a sick joke & the envy of no-one."


The more the government gets involved, the truer that statement.


Mr Trump's tweet came minutes after former Ukip boss Nigel Farage was on TV in the States talking about the pressures on the NHS and the march.

Mr Farage told Fox News: "The National Health Service has turned into the International Health Service and we're providing a lot of healthcare for people coming into Britain from all over the world.


Another reason NOT to have UHC.


"Right now it's pretty much at breaking point. The big point is that when the state gives benefits to people then any attempt in the future to reform it or take those benefits back becomes politically impossible.


Unlike private health care.


"That's the big debate that you need to have in America. If you were to introduce universal healthcare, paid for centrally under taxes, you would never ever be able to remove it."


Yup. And it's what cheap politicians do to curry votes. Good luck fixing the damage done in the process.


Mr Trump's remarks risk stirring up further anger among Brits after he previously claimed the UK is riddled with terrorists - prompting calls for the President's invitation for a state visit to Britain to be revoked.


Golly. I guess the news I see mean nothing.


Just 10 days ago, he seemed to have made up with Theresa May when the pair pledged to work closely together as they meet in Davos for the first time since Mr Trump retweeted anti-Muslim propaganda from Britain First.


We tried the Hope & Change route here, and it didn't work so well. Better to deal with reality.


The President had been due to visit London this month to open the new US embassy in Battersea, but scrapped his plans saying he was angry the building had cost so much and was in an "off location".

He is still scheduled to come here in October, on a trip which is likely to be met with mass protests.

Mr Trump's comments on the NHS are meant as an attack on the opposition Democrats, who want the government to play a bigger role in providing healthcare to Americans.

Currently only elderly and poor people can get free care in the US, with everyone else buying health insurance.


Elderly and poor sounds good. Too bad the bar on "poor" is so high.


Some Democrats - including potential challengers to Mr Trump in the 2020 election - are calling for the US to move to a system more similar to the NHS.


Hopefully the voters here can figure it out.
Posted by: gorb || 02/06/2018 09:16 || Comments || Link || E-Mail|| [284 views] Top|| File under:
Home Front: Culture Wars
Will The Conspiracy Against Trump And American Democracy Go Unpunished?
[ZeroHedge] If the Russiagate conspiracy against Trump and American democracy goes unpunished, accountable government in the United States will cease to exist. US security agencies have long been involved in coups against foreign governments. Now they are involved in one against America.

There is great danger that Republicans are so worshipful of "national security" and so determined to protect the reputation of the US government that they will give a pass to the high officials who participated in a conspiracy against the United States.

As for President Trump, he lacks a government that he can count on and is threatened by the military/security complex. The conspiracy could easily be whitewashed as merely a case of the FBI and DOJ not following proper procedures, with the media's participation in the conspiracy being dismissed with mea culpas of "sloppy reporting."
Posted by: JohnQC || 02/06/2018 08:52 || Comments || Link || E-Mail|| [429 views] Top|| File under:
Home Front: Politix
New Obama-Sponsored Dossier Discovered Meant to Damage Trump
[TheBlackSphere] I suggest we shadow Barack Obama. Because he sees what's happening, thus likely keeps his "bug out" bag nearby.

We know Obama targeted Donald Trump in an attempt to prevent him from becoming president. But now we learn the depths to which he was willing to go.

Based on new evidence, we now know why Obama guaranteed that Donald Trump would "never be president".

From Judicial Watch,


Judicial Watch today released 42 pages of heavily redacted State Department documents containing classified information that was provided to Senator Ben Cardin (D-MD), top Democrat on the Senate Foreign Relations Committee and outspoken critic of President Donald Trump. The documents show Russian political interference in elections and politics in countries across Europe.

According to a March 2017 report in the Baltimore Sun: "Maryland Sen. Ben Cardin received classified information about Russia's involvement in elections when the Obama administration was attempting to disseminate that material widely across the government in order to aid in future investigations, according to a report Wednesday ... Obama officials were concerned, according to the report [in The New York Times, below], that the Trump administration would cover up intelligence once power changed hands."

In March 2017, former Obama Deputy Asst. Secretary of Defense Evelyn Farkas admitted that there was surveillance of President's Trump's campaign and leaking of intelligence information. She encouraged people in the administration and on the Hill to "get as much intelligence as you can before President Obama leaves [office] ... I became very worried because not enough was coming out into the open and I knew that there was more ... That's why you have the leaking."

Yet again, Obama made reference to Trump never becoming president.

Don't think Obama said this as some comedic sketch on hack Jimmy Kimmel's show. Obama knew the fix was in.

I know many believe that these criminals won't face justice, but justice comes. And there is a reason why Obama maintains "radio silence". He's scared, and he's working his database to threaten as many people as possible to keep their mouths shut.

That strategy has worked well for quite some time, particularly with Obama in charge and the prospect of a Clinton presidency. However, the fear of reprisal by these career criminals and assassins slowly wanes. It's just a matter of time before the veneer cracks and somebody spills the beans.


Vids referenced above are @ link.
Posted by: Vast Right Wing Conspiracy || 02/06/2018 08:51 || Comments || Link || E-Mail|| [249 views] Top|| File under:
-Signs, Portents, and the Weather-
SpaceX to light a big candle today
Feb. 6 Falcon Heavy • Demo Flight

Launch window: 1830-2130 GMT (1:30-4:30 p.m. EST)
Launch site: LC-39A, Kennedy Space Center, Florida

A SpaceX Falcon Heavy rocket will launch on its first demonstration flight. The heavy-lift rocket is formed of three Falcon 9 rocket cores strapped together with 27 Merlin 1D engines firing at liftoff. The first Falcon Heavy rocket will attempt to place a Tesla Roadster on an Earth escape trajectory into a heliocentric orbit. Delayed from 3rd Quarter of 2015 and April, September and December 2016. Delayed from 1st Quarter 2017, 2nd Quarter 2017 and 3rd Quarter 2017. Delayed from November and December 2017. Delayed from January. [Jan. 28]
Posted by: B. Poodle6475 || 02/06/2018 07:49 || Comments || Link || E-Mail|| [324 views] Top|| File under:
-Lurid Crime Tales-
DOJ Documents Show Carter Page aka 'Male-1' Helped FBI Catch Russian Spies
BLUF (Special Attention to the chronology of events):


[Townhall] Monaghan followed this up by detailing how Page cooperated with FBI officials in telling them about his contact with Podobnyy:

On or about June 13, 2013, Agent-2 and I interviewed Male-1. Male-1 stated that he first met VICTOR PODOBNYY, the defendant, in January 2013 at an energy symposium in New York City. During this initial meeting, PODOBNYY gave Male-1 PODOBNYY's business card and two email addresses. Over the following months, Male-1 and PODOBNYY exchanged emails about the energy business and met in person on occasion, with Male-1 providing PODOBNYY with Male-1's outlook on the current and future of the energy industry. Male-1 also provided documents to PODOBNYY about the energy business.

The information above formed a part of the DOJ and FBI's basis for charging Sporyshev and Podobnyy with conspiracy to violate the Foreign Agents Registration Act, as the rest of Monaghan's sealed complaint goes on to detail.

So, if Carter Page was acting as a foreign intelligence agent for Russia as far back as 2013, as has been repeatedly implied by mainstream reports, why did FBI agents at the time not see him as such? Based on the information provided above, it seems perfectly plausible that Page thought he was developing a relationship with someone who was a legitimate business contact. If Page had illegally or unethically shared sensitive information with Podobnyy, why would Monaghan have omitted this given that such an action by Page would have strengthened the FBI's case against Sporyshev and Podobnyy?



Directly related and posted today here on the Burg - In March 2016 Carter Page Was an FBI Employee – In October 2016 FBI Told FISA Court He's a Spy…
Posted by: Besoeker || 02/06/2018 03:22 || Comments || Link || E-Mail|| [286 views] Top|| File under:
Colts Linebacker Edwin Jackson and companion killed by drunken illegal driver
[Breitbart] Colts Linebacker Edwin Jackson and his driver were allegedly killed by a drunk driving, previously deported illegal alien Sunday morning near Indianapolis. The suspect fled the scene on foot after crashing into their vehicle.

Indiana State Police officers arrested the reported driver later that morning.

Police arrested a man who identified himself as Alex Cabrera Gonsales, a 37-year-old Mexican national, after he allegedly crashed his black Ford F-150 into a car parked along Interstate 70 near Indianapolis, according to a statement obtained from the Indiana State Police. The driver of the car, 54-year-old Jeffrey Monroe, and his passenger, 26-year-old Indianapolis Colts Linebacker Edwin Jackson, were both killed in the crash.
Posted by: Besoeker || 02/06/2018 03:07 || Comments || Link || E-Mail|| [222 views] Top|| File under:
CEO of Border Wall Construction Company: 'I Really Believe We'll Change History'
[Breitbart] WASHINGTON, DC ‐ The CEO of Fisher Industries, one of four construction companies selected as finalists to build President Donald Trump's historic border wall, told Breitbart News that he believes his company will change history and can do so at a far lower cost than his competitors.


Varoom, Varoom...clank, clank, clank, clank


"It's not just a wall. It's a complete border protection system with high-speed access roads," Tommy Fisher, CEO of Fisher Industries, told Breitbart News during a sit-down Facebook Live interview in Washington, D.C. Fisher's wall would be constructed from solid concrete and would span the Pacific Ocean in California through western Texas.

It will be 30 feet high and made from all-American materials. Fisher Industries has partnered up with American companies to get the job done.

Last month, President Trump requested $18 billion from Congress to build nearly 700 miles of border wall. Fisher told Breitbart News that his company could build that stretch of wall for just $12 billion, two-thirds the price Trump requested. Fisher also said that price includes all the materials required for constructing the concrete wall, the manpower necessary, an a 20-year warranty for the historic construction.

"I really believe we'll change history," Fisher said.
Posted by: Besoeker || 02/06/2018 02:58 || Comments || Link || E-Mail|| [232 views] Top|| File under:
Syria-Lebanon-Iran
Germany Sold Technology to Iran for Use in Syrian Chemical Attacks
[Jerusalem Post] Germany's Federal Office for Economic Affairs and Export Control approved a license for a company to sell military applicable technology to Iranian companies that subsequently was used in Syrian regime chemical weapons attacks, reported the German publication Bild on Monday.

The German company Krempel, located near the southern city of Stuttgart, sold electronic press boards to Iranian companies that were used in the production of rockets.

The Jerusalem Post reported in 2017 that multiple German intelligence reports revealed that Iran sought chemical and biological weapon technology in the federal republic.

The research of the human rights group, Syrians for Truth and Justice, Bild and the online investigative journalist website Bellingcat, showed photographs of the rocket remains with the company logo of Krempel and the product signature: "Made in Germany."

The rocket debris was found after two poisonous gas attacks were conducted by Syrian President Bashar Assad's regime. Krempel confirmed the delivery of the electronic technology "Pressspan PSP-3040," an insulating material with a cellulose base used for insulation. The chemical attacks took place on January 22 and February 1. The gas attack in January resulted in 21 injuries, including many children.
Posted by: Besoeker || 02/06/2018 02:36 || Comments || Link || E-Mail|| [271 views] Top|| File under: Govt of Iran
Israel-Palestine-Jordan
Israeli security forces find and kill Havat Gilad terrorist
[Jerusalem Post] The ringleader behind the Havat Gilad shooting, Ahmad Nasser Jarar, was killed early Tuesday morning, Israel's Shin Bet internal security agency announced.

In a joint IDF, Shin Bet and Israeli Police operation, Jarar was shot by security forces when he came out of a building in which he was hiding in the northern West Bank village of Al-Yamun armed with an M-16 assault rifle and a bag of explosives.

No troops were injured during the operation.

He was a key cell member in the January 9th terror attack in which Rabbi Raziel Shevach, 32, a resident of the Havat Gilad outpost near Nablus, was murdered. Shevach was shot 22 times close to his home in a drive-by attack on Route 60. He was married with six children ‐ four daughters and two sons ‐ ages 11 to eight months.
Hamas has praised the attack and said that Jarrar was a member of its military wing, the Izzadin Kassam Brigades. Jarrar's father, Nasser Jarrar, was a senior Hamas commander in the West Bank who was imprisoned by Israel for planning one of Hamas's first suicide bus bombings in 1994 and was killed by Israeli troops in 2002.

According to the Shin Bet, their investigation indicated that the cell had been planning and had been involved in attempting to carry out additional terror attacks.

Over the weekend, security forces surrounded the village of Burqin west of Jenin in the northern West Bank and arrested five Palestinians, including three brothers from the Jarrar family. During the operation, one Palestinian teenager was killed and four others injured during clashes with troops.

Two weeks after the murder, Israel Police's YAMAM counter-terrorism unit led a 12-hour operation in which one Palestinian was killed and two others arrested and two YAMAM officers were wounded after an exchange of gunfire with the suspects.

During the operation, Israeli troops demolished Ahmad Nasser Jarrar's home as well as the adjacent home that belonged to his uncle and another two belonging to the Jarrar clan. While Jarrar was initially believed to have been killed in the demolition of the home, his body was not found inside the rubble by Palestinians.
Posted by: g(r)omgoru || 02/06/2018 01:59 || Comments || Link || E-Mail|| [478 views] Top|| File under: Hamas
Iraq
6 paramilitary personnel killed in armed attack against checkpoint in Diyala
Diyala (IraqiNews.com) Six paramilitary personnel were killed as an armed attack targeted a security checkpoint in northeast of Baquba, a local source from Diyala said on Monday.

Speaking to AlSumaria News, the source said, "group of

button men

attacked a security checkpoint in al-Hafayer region, south of Hamreen, leaving six personnel of al-Hashd al-Shaabi (Popular Mobilization Forces). The attackers escaped to unknown destination," the source told AlSumaria News.

"Security personnel transferred the victims to forensic medicine department. Precautionary measures were taken," the source, who preferred anonymity, added.

Armed attacks are launched every now and then by the remnants of Islamic State
...formerly ISIS or ISIL, depending on your preference. Before that al-Qaeda in Iraq, as shaped by Abu Musab Zarqawi. They're very devout, committing every atrocity they can find in the Koran and inventing a few more. They fling Allah around with every other sentence, but to hear the pols talk they're not really Moslems....
members against some checkpoints in Diyala, however, security services manage to repulse the attacks, inflicting huge losses in lives and equipments against the enemy.
Posted by: trailing wife || 02/06/2018 01:15 || Comments || Link || E-Mail|| [207 views] Top|| File under: Islamic State
Foreign ISIS children tested, ISIS relatives forcibly encamped in Daquq

Foreign IS members' children to undergo DNA before back to homelands

Baghdad (IraqiNews.com) Security sources have said that around 100 children, based in Iraq, will undergo DNA test, the Saudi Al-Arabiya news network reported on Sunday.

According to the sources, complicated biological tests are required to return the children, who are sons of foreign Islamic State members, back to their homelands.

Germany is coordinating along with the Iraqi government on carrying out the DNA tests to prove their kinship to their parents who have German passports, the sources added.

Children for German mother or father who are born outside Germany holds the german citizenship in accordance with the country's laws that guarantees transferring the nationality to sons.

Families with IS relatives forced into camps in Iraq -- reports

Mosul (Iraqinews.com) – An international watchdog has accused Iraqi forces of forcibly displacing at least 235 families of suspected affiliates of the Islamic State in early January 2018.

"Most have been forced to go to Daquq camp, in the Kirkuk governorate, and a smaller number to two other camps in the area," Human Rights Watch quoted officials, camp management, and three international organizations as confirming on Sunday.

It also accused Popular Mobilization Forces (PMF) groups of forcing some parents to leave children behind, stealing some of the families' livestock, and beating at least three of the men as these families were being displaced.

"How can Iraq claim it's turned a corner and supports reconciliation when its own forces are waging collective punishment on civilians," said Lama Fakih, the deputy Middle East director at Human Rights Watch. "Nothing positive can be gained from government complicity in furthering divisions in Iraqi society."

The manager of Daquq camp, 30 kilometers south of the city of Kirkuk, told Human Rights Watch during a January 23, 2018 visit that the camp had received 220 families since January 4. All were from villages in the Hawija area, west of Kirkuk, and were brought to Daquq by Iraqi forces because they allegedly had IS-affiliated relatives.

Some had previously been residents of the camp or other camps for the displaced between 2014 and 2016, when their homes were in areas under IS control, and had returned to their homes in November 2017, after Iraqi forces retook these locations.

Human Rights Watch interviewed 24 people from 19 families, who said they had been brought to the camp between January 4 and 9. These families came from 10 villages: al-Dhirban, al-Alwiya al-Jadida, Garhat Ghazan, Gharifi, Kaysuma, Kifah, Maftool, Maratah, Murabata, and Sayid Hamid. All except one person readily admitted that they had relatives who joined IS.
Posted by: trailing wife || 02/06/2018 01:15 || Comments || Link || E-Mail|| [323 views] Top|| File under: Islamic State
Kirkuk Clearances Continue: 6 ISIS turbans permanently unwound, 2 police casualties

Six Islamic State militants killed in Kirkuk security campaign

Kirkuk (Iraqinews.com) – Six Islamic State militants were killed in a security campaign in western Kirkuk on Monday, a security official was quoted as saying.

Speaking to the Kuwaiti al-Watan newspaper, Captain Ahmed al-Jabouri said, "A Federal Police force carried out various security campaigns in Hawija city, west of Kirkuk, killing six IS militants."

"The troops have so far purged 75 percent of Hawija from Islamic State remnants," Jabouri said, adding that efforts are underway to repatriate all local residents as soon as possible.

Police officer killed, conscript wounded in bomb blast, south of Kirkuk

Kirkuk (IraqiNews.com) An officer was killed and a conscript was wounded as a bomb blast targeted a police patrol, south of Kirkuk, a security source said on Monday.

"A bomb went off targeting a Federal Police patrol at al-Bu Mohamed village, Daquq, south of Kirkuk, leaving a police captain killed and a conscript wounded," the source told AlSumaria News.

Security source, according to the source who preferred anonymity, "cordoned off the accident spot and transferred the wounded to hospital for treatment, while the victim was taken to forensic medicine department.

An offensive is expected to be launched to follow the remnants of Islamic State members who fled southern Kirkuk regions as well as areas east of Tuz Khurmatu and Daquq.
Posted by: trailing wife || 02/06/2018 01:15 || Comments || Link || E-Mail|| [239 views] Top|| File under: Islamic State
Baghdad Bomb & Bullet Bulletin: 11 innocent casualties, ISIS turban nabbed

Explosion leaves seven people killed, injured in northern Baghdad

Baghdad (Iraqinews.com) – Seven people were killed and injured Monday in a bomb blast in northern Baghdad, a security source was quoted as saying.

In statements to Baghdad Today news website, the source said, "An explosive charge went off at a busy street market at al-Tarmia area in northern Baghdad."

"The explosion left one person dead and six others injured," the source added.

"Ambulances rushed to the blast site and carried the body to the forensic medicine department, while the injured were carried to a nearby hospital for treatment," the source noted, stressing that security forces cordoned off the blast site and prevented passers-by from approaching.

The Iraqi capital has seen almost daily bombings and armed attacks against security members, paramilitary troops and civilians since the Iraqi government launched a wide-scale campaign to retake Islamic State-occupied areas in 2016. Though most of the daily bombings go without a claim of responsibility, Islamic State has declared it had been behind many.

A total of 115 Iraqi civilians, excluding policemen, were killed and another 250 injured in acts of terrorism, violence and armed conflict in Iraq in January 2018, according to casualty figures recorded by the United Nations Assistance Mission for Iraq (UNAMI).

Baghdad was the worst affected governorate, with 323 civilian casualties (90 killed, 233 injured). Diyala followed, with 8 killed and 15 injured; and Nineveh, with 13 killed and 7 injured. UNAMI has not been able to obtain the civilian casualty figures from the Anbar Health Department for the month of January.

Four people killed, injured as two bomb blasts take place in Baghdad

Baghdad (IraqiNews.com) Four people were killed and injured as two bomb blasts took place in northwest and south of Baghdad, security sources said on Monday.

"Unidentified gunmen hurled a hand grenade against a house in al-Sho'ala region, northwest of Baghdad, leaving a citizen inside the house killed and another wounded," the source told Baghdad Today website.

Moreover, two people were wounded as a bomb went off near stores at al-Wardiya region in al-Mada'in, south of Baghdad, another source said.

Some damages were caused to the stores, the source added.

"Security troops rushed to the blast spot and transferred the wounded to hospital for treatment," he said.


IS militant arrested in Baghdad over carrying out terrorist attacks in Nineveh

Baghdad (Iraqinews.com) – Security forces arrested on Monday an Islamic State militant, who escaped to Baghdad coming from Nineveh after carrying out several terrorist attacks there, a police spokesman was quoted as saying.

In a statement, a copy of which was obtained by Baghdad Today news website, Spokesman for the Iraqi Interior Ministry Maj. Gen. Saad Maan said, "Federal police arrested an IS militant, who escaped from Nineveh after its liberation from terrorism and headed for Baghdad, where he worked at a popular restaurant."

"The suspect admitted carrying out several terrorist attacks in Nineveh and escaping to Baghdad to work there," Maan pointed out.

The spokesman added that the arrest was made upon accurate intelligence reports and after obtaining judicial approvals.
Posted by: trailing wife || 02/06/2018 01:15 || Comments || Link || E-Mail|| [223 views] Top|| File under: Islamic State
Five suicide attackers killed during operation, south of Nineveh
Nineveh (IraqiNews.com) Security troops have managed to kill five

suicide kaboom

ers in south of Nineveh, a security source was quoted saying.

"While troops were passing near a house in a village in Hammam al-Alil region within an inspection campaign, the personnel noticed presence of a mobile phone charger connected to solar energy cells," the source told AlSumaria News on Monday. After cordoning off the region, shooting against the troops started and then the two sides exchanged shootout.

Speaking on condition of anonymity, the source added that "the troops killed five suicide attackers who were in a rest house for Islamic State
...formerly ISIS or ISIL, depending on your preference. Before that al-Qaeda in Iraq, as shaped by Abu Musab Zarqawi. They're very devout, committing every atrocity they can find in the Koran and inventing a few more. They fling Allah around with every other sentence, but to hear the pols talk they're not really Moslems....
in the vicinity of the village.
Posted by: trailing wife || 02/06/2018 01:15 || Comments || Link || E-Mail|| [219 views] Top|| File under: Islamic State
India-Pakistan
4 suspected Afghan spies arrested in Balochistan, Pak officials claim
[Khaama Press] The Pak officials have claimed that the security personnel of the country have tossed in the clink
Don't shoot, coppers! I'm comin' out!
at least four Afghan nationals on suspicion of espionage in Balochistan



...the Pak province bordering Kandahar and Uruzgun provinces in Afghanistan and Sistan Baluchistan in Iran. Its native Baloch propulation is being displaced by Pashtuns and Punjabis and they aren't happy about it...


The officials in Balochistan have told local media outlets that the four Afghan nationals were among at least twelve people rounded up by the security forces from the vicinity of Pishin district.

The officials have also added that the security personnel have discovered the passports of Afghanistan from the detained individuals.

However,


death is not the end. There remains the litigation over the estate...


they have not elaborated further regarding their claims and the espionage allegations against the detained Afghan nationals.

According to the officials, the four Afghan nationals were arrested during an operation conducted on Surkhab Refugee camp.

This is not the first time reports emerge regarding the arrest of the Afghan nationals by the security personnel of Pakistain on charges of having links with the security institutions of Afghanistan.

The latest claims by the Pak officials regarding the arrest of NDS suspect come amid strained relations between the two countries regarding the circumstances surrounding the fight against terrorism.

The Afghan officials are saying that the leadership councils of the Taliban
...Arabic for students...
and Haqqani network
are based in the key cities of Pakistain, including Quetta, the

lovely provincial capital

of Balochistan, from where they plan and coordinate deadly attacks in Afghanistan.
Posted by: trailing wife || 02/06/2018 00:15 || Comments || Link || E-Mail|| [210 views] Top|| File under:
Afghanistan
Govt Says Eight Arrested In Connection With Kabul Attacks
[ToloNews] Minister of Interior Wais Ahmad Barmak on Monday said at least eight people have been jugged
Book 'im, Mahmoud!
in connection with the recent spate of attacks in Kabul city.

He said government will share the outcome of the investigation into the attacks in a week.

Barmak did not rule out the involvement of infiltrators in the attacks.

According to Barmak, teams from the National Security Council (NSC), National Directorate of Security


...the Afghan national intel agency...


(NDS) and the Ministry of Interior (MoI) are working to wrap up their investigation into the attacks.

"We hope to complete the investigation in a week to two weeks, the plotters of the recent incidents and the address of the perpetrators are also available," said Barmak.

Although, CEO Abdullah Abdullah

... the former foreign minister of the Northern Alliance government, advisor to Masood, and candidate for president against Karzai. Dr. Abdullah was born in Kabul and is half Tadjik and half Pashtun...
had said that the identities of

holy warriors

involved in the attack will be disclosed, government has so far not disclosed the names of the suspects or of those wanted in connection with the attacks.

"We want the security institutions to determine security of not only Kabul city, but also to improve the security situation all over Afghanistan," said Abdullah.

The attack on the Intercontinental Hotel was allegedly plotted by infiltrators inside government and private institutions.

"As long as these intruders exist inside the system, we cannot fix the problem unless we reform it," said Zarif Naseeri, former military officer.

Based on statistics, over 2,044 people were killed and

maimed

in 154 attacks across the country in the past month.

Of these, almost 1,000 people were killed and

maimed

in Kabul alone.
Posted by: trailing wife || 02/06/2018 00:15 || Comments || Link || E-Mail|| [198 views] Top|| File under:
Nangahar Nastiness: Taliban big turbans arrested, ISIS turbans permanently unwound
Taliban leader in charge of recruitment arrested with another insurgent

[Khaama Press] A Taliban


...the Pashtun equivalent of men...


local leader who was in charge of the recruitment of fighters has been locked away
Drop the rod and step away witcher hands up!
along with another

bully boy

in eastern Nangarhar


The unfortunate Afghan province located adjacent to Mohmand, Kurram, and Khyber Agencies. The capital is Jalalabad. The province was the fief of Younus Khalis after the Soviets departed and one of his sons is the current provincial Taliban commander. Nangarhar is Haqqani country..


province of Afghanistan.

The governor's office in Nangarhar in a statement said the two Taliban group members were arrested during the separate operations of the Afghan intelligence operatives.

The statement further added that Taliban's recruitment chief Mawlavi Rafiullah was arrested from the vicinity of the 4th police district of Jalalabad city.

According to the provincial government, Mawlavi Rafiullah is originally a resident of Khogyani district of Nangarhar.

In another operation conducted in Shirzad district, a member of the Taliban group identified as Mullah Sabir was arrested by the security forces.

Mullah Sabir was actively involved in destructive activities in Shirzad district, the statement said, adding that the two detainees have confessed to their crimes.

The anti-government armed

bully boy

groups including the Taliban

holy warriors

have not commented regarding the report so far.

This comes as operations are underway in various parts of Nangarhar province to suppress the anti-government armed

bully boy

groups.

The 201st Silab Corps said Saturday that nine

holy warriors

affiliated with the Islamic State
...formerly ISIS or ISIL, depending on your preference. Before that al-Qaeda in Iraq, as shaped by Abu Musab Zarqawi. They're very devout, committing every atrocity they can find in the Koran and inventing a few more. They fling Allah around with every other sentence, but to hear the pols talk they're not really Moslems....
terror group were killed during the air and ground operations in Achin district.

Clash among Lashkar-e-Islam and ISIS leaves 9 dead in Nangarhar

[Khaama Press] A clash has taken place between the Lashkar-e-Islami militants and loyalists of the Islamic State terrorist group in eastern Nangarhar province of Afghanistan.

The 201st Silab Corps said the incident took place in the vicinity of Mamand Dara area of Achin district leaving nine militants dead from both sides.

The Silab Corps in a statement said at least three Lashkar-e-Islam

...a group of Islamic bandidos infesting Khyber Agency. It's headed by a former bus driver....
i and six ISIS militants were among those killed.

The statement further added that three Lashkar-e-Islam and four ISIS militants have also sustained injuries during the clash.

The ISIS loyalists have not commented regarding the clash with the Lashkar-e-Islam militants so far.

25 ISIS militants killed in the latest airstrikes in Nangarhar

At least twenty militants affiliated with the Islamic State of Iraq and Syria (ISIS) terrorist group were killed in the airstrikes conducted in eastern Nangarhar province of Afghanistan.

The 201st Silab Corps of the Afghan Military in the East said the latest airstrikes were carried out in the vicinity of Achin district.

According to the Silab Corps, the militants were targeted in Mamand Dara area of the district and as a result at least 25 insurgents were killed.

The anti-government armed militant groups including the ISIS insurgents have not commented regarding the report so far.

This comes as the local officials said Saturday at least three ISIS militants were killed in drone strikes in this province. The officials further added that the airstrikes were carried out by the unmanned aerial vehicles of the US forces in Haska Mina district. According to the officials, some weapons, ammunition, and explosives of the terror group were also eliminated during the airstrikes.

Afghan force conduct raid on a key hideout of Taliban in Nangarhar

[Khaama Press] The Afghan national defense and security forces have conducted a raid on a key hideout of the Taliban group in eastern Nangarhar province of Afghanistan.

The provincial government media office in a statement said the raid was conducted late on Sunday night in the vicinity of Khogyani district.

The statement further added that the raid was conducted by the Special Operations Forces of the Afghan intelligence directorate and as a result at least nine insurgents were killed.

At least three Taliban commanders were also among those killed, the statement said, adding that the another suspected insurgent was captured alive.

The Taliban commanders killed during the operation have been identified as Ayoub famous as Malik Agha, Alli and Qasab.

The Nangarhar governor's office also added that the Afghan security forces confiscated some weapons, ammunition, explosives, and some other equipment during the operation and were later destroyed by the security personnel.

The local residents and security personnel have not suffered any casualties during the operation, the statement said.

The anti-government armed militant groups including the Taliban insurgents have not commented regarding the report so far.
Posted by: trailing wife || 02/06/2018 00:15 || Comments || Link || E-Mail|| [207 views] Top|| File under: Taliban
India-Pakistan
Maldives declares state of emergency as crisis deepens
[Dhaka Tribune] Maldivian President Abdulla Yameen on Monday declared a 15-day state of emergency, his aide Azima Shukoor announced, deepening the political crisis in the Indian Ocean nation.

The move gives sweeping powers to security forces to arrest and detain suspects, and comes amid a tense standoff between the Supreme Court and the government.

The president has refused to comply with a court order to release political prisoners, despite growing international pressure and concern.

Shukoor read out the declaration on state television


... and if you can't believe state television who can you believe?


shortly after Yameen sent three letters to the judges asking them to reverse their decision.

This is the second time Yameen has declared a state of emergency. He last took the step in November 2015 after an alleged attempt to assassinate him.

Officials said the president is required to inform the parliament about any declaration of emergency within two days, but the country's legislature has been suspended indefinitely by authorities.

The Supreme Court on Thursday had also restored the seats of 12 MPs who had defected from Yameen's party, effectively handing the opposition a majority in the 85-member parliament, making the president vulnerable to impeachment.


Posted by: Fred || 02/06/2018 00:00 || Comments || Link || E-Mail|| [272 views] Top|| File under:
Home Front: Politix
Comey tweets, Got to dress up for a family event tonight and was proud to wear my FBI cufflinks.
[PiwderedWigSociety] Since I am not watching the Super Bowl today, keeping with my season-long boycott (I will never watch another NFL game), I decided to see what was happening in Twitterworld. Wait, what!?

James Comey actually tweeted that he "got to dress up for a family event tonight and was proud to wear my FBI cufflinks."


I admit I was shocked at first, as it took me a few seconds to read "cufflinks" correctly. The auto-editor in my head kept reading "handcuffs."

The most amazing part of Comey's tweet was his total lack of ethical integrity and brazen nose-thumbing to the American people. "Look, I get the last laugh. I may be fired, but I will still parade around as though I am the king of the FBI, and there is nothing you can do about it."


Check out the comments.
Posted by: Anomalous Sources || 02/06/2018 00:00 || Comments || Link || E-Mail|| [385 views] Top|| File under:
Arabia
6 Saudi aggression airstrikes hit Asir
[SABANEWS.NET] The warplanes of US-backed Saudi-led aggression coalition launched on Monday six strikes on Asir border province a military told Saba on Tuesday. The air strikes hit Mazaza site, the official added
Posted by: Fred || 02/06/2018 00:00 || Comments || Link || E-Mail|| [274 views] Top|| File under: Houthis
Southeast Asia
Two more Abu Sayyaf rebels surrender in Basilan
[Rappler] As Philippine troops sustain their offensive against terrorists in the BaSulTa (Basilan/Sulu/Tawi-Tawi) area, two more Abu Sayyaf rebels laid down their arms in Basilan on Sunday afternoon.

Hasib Sarikin Mion and Hamdi Nor Bareo surrendered to the 74th Infantry Battalion in Barangay Macalang, Albarka, Basilan. Military spokesman Juvymax Uy said, "Mion is an Abu Sayyaf member under Furuji Indama and Bareo is listed under the AFP's list as a member of the group of Nurhassan Jamiri."

The pair will undergo a custodial debriefing to be facilitated by troops in Barangay Cabangalan, Ungkaya Pukan, Basilan.

This brings a total of 172 Abu Sayyaf rebels surrendered to the Joint Task Forces in the area since last year. Of this, 77 yielded to the troops in Basilan, 60 in Sulu, 33 in Tawi-Tawi, and two in Zamboanga City.

This article starring:
HAMDI NOR BAREO
Abu Sayyaf
Hasib Sarikin Mion
Posted by: ryuge || 02/06/2018 00:00 || Comments || Link || E-Mail|| [247 views] Top|| File under: Abu Sayyaf (ISIS)
Home Front: Politix
In March 2016 Carter Page Was an FBI Employee – In October 2016 FBI Told FISA Court He's a Spy…
[ConservativeTreehouse] In 2013 Carter Page was working as an under-cover employee (UCE) of the FBI, helping them to build a case against "Evgeny Buryakov". In March 2016 Carter Page remained their informant pre-trial. [Note ‐ Pay attention to the names in the following citations]

Sources: ♦ In 2013 the U.S. Department of Justice, Southern District of New York, announced an indictment against a Russian Operative Evgeny Buryakov. LINK HERE In March of 2016 Buryakov pleaded GUILTY:


Preet Bharara, the United States Attorney for the Southern District of New York, and John P. Carlin, Assistant Attorney General for National Security, announced that EVGENY BURYAKOV, a/k/a "Zhenya," pled guilty today to conspiring to act in the United States as an agent of the Russian Federation, without providing prior notice to the Attorney General.

[...] The FBI obtained the recordings after Sporyshev attempted to recruit an FBI undercover employee ("UCE-1"), who was posing as an analyst from a New York-based energy company. In response to requests from Sporyshev, UCE-1 provided Sporyshev with binders containing purported industry analysis written by UCE-1 and supporting documentation relating to UCE-1's reports, as well as covertly placed recording devices.(more)

♦ In 2016 Reuters published an article, based on the ongoing court case, going into detail about court records. LINK HERE


NEW YORK (Reuters) ‐ The FBI eavesdropped on meetings involving Russian intelligence personnel in New York City, including a suspected spy posing as a trade representative, by hiding recorders in binders containing supposedly confidential information about the energy sector, U.S. prosecutors said.

The hours of covert recordings from 2013 were disclosed in papers filed in Manhattan federal court on Tuesday in the case of Evgeny Buryakov, a Russian citizen who U.S. prosecutors say posed as a banker while participating in a Cold War-style spy ring.

[...] According to prosecutors, in April 2012, Sporyshev met an undercover FBI employee posing as an analyst at a New York energy firm at an oil and gas industry conference.

Over the next two years, they met to discuss the industry and other economic and political issues, prosecutors said, with Sporyshev providing gifts and cash for information.

In 2013, the FBI employee began providing Sporyshev with the binders containing purported industry analysis he wrote, supporting documents, and "covertly placed recording devices," prosecutors wrote. (more)

♦ In April 2017, writing a story about Carter Page, and trying to enhance/affirm the Russian narrative, they outlined Page's connections to the Trump campaign, the New York Times referenced Page's prior connection to the operation. [Notice how the story is shaped] LINK HERE:


Russian intelligence operatives tried in 2013 to recruit an American businessman and eventual foreign policy adviser to the Trump campaign who is now part of the F.B.I. investigation into Russia's interference into the American election, according to federal court documents and a statement issued by the businessman.

The businessman, Carter Page, met with one of three Russians who were eventually charged with being undeclared officers with Russia's foreign intelligence service, known as the S.V.R. The F.B.I. interviewed Mr. Page in 2013 as part of an investigation into the spy ring, but decided that he had not known the man was a spy, and the bureau never accused Mr. Page of wrongdoing.

The court documents say that Mr. Page, who founded an investment company in New York called Global Energy Capital, provided documents about the energy business to one of the Russians. [...] To record their conversations, the F.B.I. inserted a listening device into binders that were passed to the Russian intelligence operatives during an energy conference, according to a former United States intelligence official. (more)

It is transparently clear that Carter Page was the Under-Cover Employee (UCE) of the FBI in the 2013 case. Carter Page was working for the FBI. However, in 2017 the New York Times, using information from "a former intelligence official", conflates that fact. Heck, the NY Times tries to entirely change the relationship between Carter Page and the FBI.

Why?

This article starring:
Carter Page
Evgeny Buryakov
Posted by: Anomalous Sources || 02/06/2018 00:00 || Comments || Link || E-Mail|| [381 views] Top|| File under:
Terror Networks
Abbottabad files reveal how Iran, Assad recruited al-Qaeda militants
[ENGLISH.ALARABIYA.NET] Following the events of September 11, 2001, the Iranian Revolutionary Guard helped relocate al-Qaeda members and leadership by providing them with new clothes, shoes, Iranian passports and money.

These details were discovered in a series of letters from the al-Qaeda communication officer Atiyyatullah al-Libi, whose real name is Jamal Ibrahim al-Shtaiwi al-Musrati. He was appointed by the late Osama bin Laden

... who is now sometimes referred to as Mister Bones...
himself as an al-Qaeda envoy in Iran.
Continued on Page 49
Posted by: Fred || 02/06/2018 00:00 || Comments || Link || E-Mail|| [147 views] Top|| File under: al-Qaeda
Africa Subsaharan
Nigerian forces kill Shiite scholar "Sheikh Qaseem Sokoto" in a peaceful Free Zakzaky protest
[EN.ABNA24] Sheikh Qaseem Umar Sokoto was shot by Nigeria Police, while peacefully protesting for the release of Sheikh Zakzaky, after about two weeks he finally attained martyrdom today Monday 5th January 2018.

The death has occurred of Sheikh Qaseem Umar Sokoto, who was shot by Nigerian Police while peacefully protesting against the illegal detention of Sheikh Zakzaky ‐ the leader of the Islamic Movement in Nigeria.


Sheikh Qaseem was receiving treatment at a private facility in Kano where he was taken to, when the police

acting on a tip off from the always reliable Mahmoud the Weasel

, identified and shot him in Abuja some weeks back.

Sheikh Qaseem was a learned teacher and an integral contributor to the IMN. He suffered so much persecution especially during the previous administration of Wammako in Sokoto State, when he was violently tossed in the calaboose
Book 'im, Mahmoud!
along with hundreds of members in 2007 but was set free by the courts in 2014 after a tortuous court case.

Only last week, the Federal High Court in Sokoto ruled in the favour of the members of the Movement in the case instituted by Sheikh Qaseem, for the enforcement of fundamental rights of members to practice their faith without hindrance or molestation by the government or its security agencies or their proxies.

We demand justice for his death as well as for all those who have suffered in the wake of the massacre in Zaria in 2015.

Posted by: Fred || 02/06/2018 00:00 || Comments || Link || E-Mail|| [206 views] Top|| File under: Govt of Iran Proxies
Syria-Lebanon-Iran
Syrian Army looses artillery fire on Turkish forces in south Aleppo, casualties reported
[ALMASDARNEWS] The Syrian Arab Army or allied paramilitary groups or both have reportedly started shelling the freshly established positions of Ottoman Turkish forces in the southern countryside of Aleppo province according to both opposition and pro-government sources.

Opposition sources says that Syrian Army and allied Iranian-linked paramilitary groups have unleashed artillery fire onto recently established positions of the Ottoman Turkish Army in the strategic al-Eis area of southern Aleppo province.

Pro-government sources report that shelling of Ottoman Turkish military positions has taken place ‐ even claiming

maimed

among Ottoman Turkish ranks ‐ but do not specify whether or not the Syrian Army or allied militias or both are responsible for the attacks.

What is known is that non-Syrian Army pro-government units based opposite the al-Eis area are mostly Iranian-linked or Iranian (proper) forces.

On a final note, Ottoman Turkish Army artillery has apparently responded to the attacks with a rocket artillery salvo against government positions around the town of Shugheydilah.

Turkey sets up military post southwest of Syria's Aleppo

[Ynet] Ottoman Turkish forces set up a military post southwest of the Syrian city of Aleppo on Monday, the army said, the deepest position they have established so far inside northwest Syria under a deal with Russia and Iran aimed at reducing violence there.

The announcement came six days after a large Ottoman Turkish military convoy, heading for the same area, came under attack and had to pull back.

Under the deal reached with Tehran and Moscow to try to reduce fighting between pro-government forces and mainly Islamist

faceless myrmidons

in the northwest Syria, The Sick Man of Europe Turkey


...just another cheapjack Moslem dictatorship, brought to you by the Moslem Brüderbund....


agreed to set up 12 observation posts in Idlib and neighbouring provinces.
Posted by: Fred || 02/06/2018 00:00 || Comments || Link || E-Mail|| [381 views] Top|| File under: Govt of Syria
Syrian Army allows massive YPG convoy to travel to Afrin from their lines
[ALMASDARNEWS] The Syrian Arab Army (SAA) allowed a massive convoy of fighters from the Kurdish-led People's Protection Units (YPG) to travel through their lines in order to reach the Afrin region.

According to a military source in Aleppo, the YPG convoy went through the town of Menbeij to the government lines, where they were freely allowed to use the roads to the Afrin region.

The Syrian government is opposed to the Ottoman Turkish military's incursion in Afrin and has agreed to allow the YPG and their allies to send supplies and reinforcements to this front in order to fend off the attackers.


NATO Tank Hunter - Kornet E Anti-Tank Guided Missile Video




Posted by: Fred || 02/06/2018 00:00 || Comments || Link || E-Mail|| [481 views] Top|| File under: Govt of Syria
Armed man shot trying to enter Iran presidency -- reports
[RAPPLER] Iranian security forces shot and

maimed

a man wielding a bladed weapon who tried to force his way into the presidential compound in central Tehran on Monday, February 5, media reported.

"An individual wearing a shroud tried to push through the doors of the presidential complex and was warned by security guards," Tehran's deputy governor for security Mohsen Nasj-Hamedani told the Fars and Tasnim news agencies.

It was not clear if the assailant was

maimed

at a checkpoint outside the presidential compound or at the entrance to the complex which houses President Hassan Rouhani's office.

"The person was prevented from going further and was

maimed

by police gunshots," Nasj-Hamedani said, adding that authorities were trying to determine the individual's identity and motive.

Mehr news agency said the man was 35 years old and had been

maimed

in the leg.

Tehran governor Mohammad Hossein Moghimi said the assailant was hospitalized.

"We are waiting for that person's health to improve so that we can begin interrogating him," Moghimi said.

Mehr said the assailant attacked guards tasked with protecting Rouhani.

But according to footage broadcast by state television


... and if you can't believe state television who can you believe?


, Rouhani was not in his office at the time of the incident, as he was attending a conference on public transport.


Posted by: Fred || 02/06/2018 00:00 || Comments || Link || E-Mail|| [304 views] Top|| File under: Govt of Iran
Home Front: Politix
Ex-FBI agent lands at CNN after blaming bureau departure on political attacks
[FoxNews] Josh Campbell penned a New York Times Op-Ed on Friday, claiming he was leaving the FBI because of "relentless attacks on the bureau," but on Monday he proved his column was disingenuous by quickly signing with CNN.

CNN named Campbell the network's new law enforcement analyst, according to TVNewser, and he will reportedly start immediately. However, industry insiders are quick to point out that deals with on-air analysts don't simply appear out of thin air, especially over a weekend, so CNN and Campbell were presumably in cahoots before he tried to pin his departure from the FBI on attacks that "undermine not just America's premier law enforcement agency but also the nation's security."

Campbell, who was special assistant to former FBI Director James Comey, penned his essay amid increased scrutiny on the FBI from Republicans following the release of Rep. Devin Nunes', R-Calif., memo.

"I am reluctantly turning in my badge and leaving an organization I love," Campbell wrote in the Op-Ed. "A small number of my current and retired colleagues have said that we should simply keep our heads down until the storm passes. I say this with the greatest respect: They are wrong."


It's safe to assume that most of his "current and retired colleagues" don't have cushy gigs as a CNN commentator waiting for them. He now joins a significant number of outspoken Trump critics employed by CNN Worldwide President Jeff Zucker.

CNN did not respond to a request for comment.

Campbell was a hero of the liberal media after he claimed his "resignation is painful" but necessary because "the alternative of remaining quiet while the bureau is tarnished for political gain is impossible." He blamed "political attacks on the bureau" for his resignation but never mentioned that he was going to sign with CNN, or take a media job in general.

The polarizing Nunes memo has been mocked by Comey, while President Trump and his supporters feel it vindicates him in the Russia probe. The FBI fought the release of the memo, which details alleged surveillance abuse by the FBI and Justice Department.

Campbell appeared on CNN on Friday to explain why he was leaving the FBI -- but failed to mention he would soon be an employee of the network.


Continues at link.
Posted by: Anomalous Sources || 02/06/2018 00:00 || Comments || Link || E-Mail|| [219 views] Top|| File under:
The Grand Turk
Turkey arrests hundreds in ongoing crackdown on Afrin critics
[RUDAW.NET] Ottoman Turkish authorities say they have incarcerated
Yez got nuttin' on me, coppers! Nuttin'!
573 people for criticizing Ankara's offensive in the Syrian-Kurdish canton of Afrin since Operation Olive Branch began on January 20.

The Sick Man of Europe Turkey


...the only place on the face of the earth that misses the Ottoman Empire....


's interior ministry released a statement on Monday saying 449 people have been arrested for allegedly posting "terror propaganda" on social media. It said a further 124 have been detained for participating in protests against the military operation.

"There are laws that prohibit the glorification of terrorism, support for terrorism through propaganda and media. The prosecutors are implementing the laws," Ottoman Turkish President Sultan Recep Tayyip Erdogan the First

... Turkey's version of Mohammed Morsi but they voted him back in so they deserve him. It's a sin, a shame, and a felony to insult the president of Turkey...
's spokesperson, Ibrahim Kalin, told

news hound

s in Istanbul this weekend.

The Ottoman Turkish government has been criticized for its crackdown on Kurdish political organizations, particularly the Peoples' Democratic Party (HDP).

The crackdown, however, has not been limited to Kurdish entities.

Members of the Ottoman Turkish Medical Association (TMA), including its chairman, Dr. Rashit Tukel, were arrested last week on "terrorism charges."

Posted by: Fred || 02/06/2018 00:00 || Comments || Link || E-Mail|| [132 views] Top|| File under: Sublime Porte
Syria-Lebanon-Iran
Russian pilot MAJ Roman Filipov saved the last round for himself rather than be captured
A Russian pilot who was forced to eject from his stricken jet over Syria killed himself with a grenade to avoid being captured by jihadists ‐ as he shouted, "This is for our guys!"

Maj. Roman Filipov's Sukhoi 25SM fighter was struck by a portable surface-to-air missile as he flew low over opposition-held Idlib in northwestern Syria, according to the UK's Telegraph.

The 33-year-old pilot managed to keep the plane in the air briefly but was forced to bail out after one of the engines failed and his flight controls became unresponsive.

Extremists from al Qaeda-linked Hayat Tahrir al-Sham opened fire on him after his parachute opened, but he made it to the ground and shot two of the rebels with his Stechkin pistol, the Express reported.

Dramatic video circulating in social media shows the fighters ducking as the gutsy aviator then shouts, "This is for our guys!" He then pulls the grenade's pin and blows himself up.

Filipov, from the eastern city of Vladivostok, was posthumously nominated for the Kremlin's highest honor, the Hero of Russia, according to the Russian daily Kommersant.

"Maj. Roman Filipov fought an unequal battle with his service weapon until the last minute of his life," the Russian Defense Ministry said in a statement.
Posted by: Besoeker || 02/06/2018 00:00 || Comments || Link || E-Mail|| [583 views] Top|| File under:
-Signs, Portents, and the Weather-
Newsweek Guts Its Top Edit Staff Amid Legal Turmoil
[THEDAILYBEAST] Newsweek on Monday fired all of its top staff amid turmoil that has upended the newsroom.

In a company meeting, several editors announced that the outlet had fired Editor in Chief Bob Roe, Executive Editor Ken Li and

news hound

s Celeste Katz, Josh Saul, and International Business Times editor Josh Keefe.

The editors told staffers some of the firings were not official, but according to one person with direct knowledge, both Katz and Keefe were locked out of their work email and computer accounts and instructed to meet a human-resources representative offsite shortly after Roe was fired.

Newsweek also sent staff home for the day.

Though the editors did not elaborate on why the top staff left the company, three staffers who spoke to The Daily Beast on the condition of anonymity pointed out that Li, Katz, Saul, and Keefe had all published pieces reporting on the company's recent troubles.

The legacy news magazine (which was previously owned by IAC, The Daily Beast's parent company) has been rocked by turnover since it was reported that Manhattan law-enforcement officials were investigating the company's finances. Manhattan District Attorney's office agents raided the company's headquarters last month, and seized more than a dozen of the company's servers.


Posted by: Fred || 02/06/2018 00:00 || Comments || Link || E-Mail|| [373 views] Top|| File under:
Southeast Asia
2 more Abu Sayyaf members lay down arms
[RAPPLER] As military troops sustain their offensives and pressure

faceless myrmidons

in the BaSulTa (Basilan


...Basilan is a rugged, jungle-covered island in the southern Philippines. It is a known stronghold of the Abu Sayyaf, bandidos, and maybe even orcs. Most people with any sense travel with armed escorts...


-Sulu-Tawi-Tawi) area, two more Abu Sayyaf


...also known as al-Harakat al-Islamiyya, an Islamist terror group based in Jolo, Basilan and Zamboanga. Since its inception in the early 1990s, the group has carried out bombings, kidnappings, murders, head choppings, and extortion in their uniquely Islamic attempt to set up an independent Moslem province in the Philippines. Abu Sayyaf forces probably number less than 300 cadres. The group is closely allied with remnants of Indonesia's Jemaah Islamiya and has loose ties with MILF and MNLF who sometimes provide cannon fodder...


members laid down their arms in Basilan on Sunday, February 4.

Hasib Sarikin Mion and Hamdi Nor Bareo surrendered to members of the 74th Infantry Battalion under Lieutenant Colonel Jonas Templo in Barangay Macalang, Albarka, Basilan at 2:00 pm on February 4.

"Mion is an Abu Sayyaf member under Furuji Indama and Bareo is listed under the AFP's list as a member of the group of Nurhassan Jamiri," said Brigadier General Juvymax Uy, the commander of the Joint Task Force Basilan.

Mion and Bareo yielded their two US M1 Garand rifles to the troops.


Posted by: Fred || 02/06/2018 00:00 || Comments || Link || E-Mail|| [195 views] Top|| File under: Abu Sayyaf (ISIS)
India-Pakistan
Jammu And Kashmir Police Arrests Five Jaish-e-Mohammad Over Ground Workers For Awantipora Attacks
[MUMBAIMIRROR.INDIATIMES] Jammu and

Kashmire

Police have placed in durance vile
Please don't kill me!
five over ground workers of Jaish-e-Mohammad
...literally Army of Mohammad, a Pak-based Deobandi terror group founded by Maulana Masood Azhar in 2000, after he split with the Harkat-ul-Mujaheddin. In 2002 the government of Pervez Musharraf banned the group, which changed its name to Khaddam ul-Islam and continued doing what it had been doing before without missing a beat...
outfit from Awantipora area of South

Kashmire

.

SP Awantipora Mohammad Zahid Malik said that acting on a specific input a joint team of police, 110 bn CRPF and 50 RR arrested one Sajad Ahmad Bhat son of Ali Mohd Bhat resident of Hergam Wuyan (Pak trained ex

holy warrior

).

"During questioning Sajad disclosed that he along with other OGWs of JeM outfit were involved in the grenade throwing incidents in Pampore and Khrew area," said SP Awantipora

He said that upon his disclosure four of his associates were held accordingly.

SP identified the other OGWs as Umar Gani Sheikh (26) son of Abdul Gani Sheikh of Drangbal Pampore, Jan Mohammad Khanday (30) son of Abdul Rashid Khanday of Meech Pampore, Owais Ahmad Bhat (23) son of Abdul Rashid of Danak Mohallah Khrew and Muzaffar Hussain Bhat (30) son of Ghulam Mohd of Tulibagh Pampore.

Posted by: Fred || 02/06/2018 00:00 || Comments || Link || E-Mail|| [197 views] Top|| File under: Jaish-e-Mohammad
Iraq
Battle over bodies rages quietly in Iraq's Mosul long after Islamic State defeat
[AOL] The Iraqis who have come home to djinn-infested Mosul
... the home of a particularly ferocious and hairy djinn...
's Old City knew it would be hard living in the rubble left by the battle against Islamic State
...formerly ISIS or ISIL, depending on your preference. Before that al-Qaeda in Iraq, as shaped by Abu Musab Zarqawi. They're very devout, committing every atrocity they can find in the Koran and inventing a few more. They fling Allah around with every other sentence, but to hear the pols talk they're not really Moslems....
, but there is one aspect of their surroundings they are finding unbearable seven months on.

"I don't want my children to have to walk past dead bodies in the street every day," said Abdelrazaq Abdullah, back with his wife and three children in the quarter where the

holy warriors

made their last stand in July against Iraqi and U.S.-led coalition forces.

"We can live without electricity, but we need the government to clear the corpses ‐ they're spreading disease and reminding us of the horrors we've just lived through."

The stench of death wafts from rubble-filled corners in the dystopian wasteland of what was once West Mosul, from rusting cars still rigged with explosives and from homes abandoned as those who could, fled the bloody end of the

holy warriors

three-year rule.

The corpses lying in the open on many streets are mainly

holy warriors

from the

Lion of Islam

Sunni group who retreated to the densely-packed buildings of the Old City, where only the most desperate 5,000 of a pre-war population of 200,000 have so far returned.


Posted by: Fred || 02/06/2018 00:00 || Comments || Link || E-Mail|| [123 views] Top|| File under: Islamic State
Syria-Lebanon-Iran
Two Ontario residents held captive in Syria by an al-Qaeda affiliate have been freed
[NATIONALPOST] Two Chatham, Ont. residents held captive in Syria by an al-Qaeda affiliate, including a mother of two, have been freed and are returning home, ending an ordeal their MP said had left people at home at "wit's end" to help.

Jolly Bimbachi and Sean Moore had been held by Hay'at Tahrir al-Sham

, an al-Qaeda affiliate in Syria, the BBC reported.

Monday, news reports citing a federal government official said the two are returning safely from the war-torn Mideast country.

In November, Bimbachi flew to

Leb

to be reunited with her young sons ‐ Omar, 9, seven-year-old Abdel-Ghaniy ‐ more than two years after their father took them on a trip to

Leb

in May 2015 and didn't return.

A month later, Bimbachi fled from

Leb

to Syria, hoping to reach The Sick Man of Europe Turkey


...just another cheapjack Moslem dictatorship, brought to you by the Moslem Brüderbund....


and return to Canada.

She decided to flee after losing her legal battle to bring her sons home, her father Ben Bimbachi said.

The elder Bimbachi, who had communicated with his daughter on social media, said Syrian officials treated her well.

"I asked her so many times in different ways, 'If they were nice with you?'" he said.

She told him "they treat her like one from them."

Bimbachi said a Syrian officer responsible for Jolly allowed her to stay with his own sisters.


Posted by: Fred || 02/06/2018 00:00 || Comments || Link || E-Mail|| [179 views] Top|| File under: al-Nusra
-Lurid Crime Tales-
The 2014 Dianne Feinstein - CIA 'monitoring' story that just..... went away?
[Guardian - 11 March 2014] The chairwoman of the Senate intelligence committee, Dianne Feinstein, on Tuesday accused the Central Intelligence Agency of a catalogue of cover-ups, intimidation and smears aimed at investigators probing its role in an "un-American and brutal" programme of post-9/11 detention and interrogation.

In a bombshell statement on the floor of the US Senate, Feinstein, normally an administration loyalist, accused the CIA of potentially violating the US constitution and of criminal activity in its attempts to obstruct her committee's investigations into the agency's use of torture. She described the crisis as a "defining moment" for political oversight of the US intelligence service.

Her unprecedented public assault on the CIA represented an intensification of the row between the committee and the agency over a still-secret report on the torture of terrorist suspects after 9/11.

Feinstein, who said she was making her statement "reluctantly", confirmed recent reports that CIA officials had been accused of monitoring computer networks used by Senate staff investigators. Going further than previously, she referred openly to recent attempts by the CIA to remove documents from the network detailing evidence of torture that would incriminate intelligence officers.

She also alleged that anonymous CIA officials were effectively conducting a smear campaign in the media to discredit and "intimidate" Senate staff by suggesting they had hacked into the agency's computers to obtain a separate, critical internal report on the detention and interrogation programme.


Hack Dem's computers to remove documents? Contacting the Awan bros would have been so much easier. Oh wait !!!
Posted by: Besoeker || 02/06/2018 00:00 || Comments || Link || E-Mail|| [265 views] Top|| File under:
Syria-Lebanon-Iran
Jihadist rebels capture town from Syrian Army in east Idlib amid renewed push
[ALMASDARNEWS] Following the restarting of an offensive operation against the Syrian Arab Army and allied paramilitaries in eastern Idlib province several hours ago, jihadist rebels have reportedly captured their first town.

Several hours ago, Islamist militias affiliated to al-Qaeda announced the restarting of an counter-blow operation ‐ technically kicked-off yesterday but met with no gains and high losses ‐ against Syrian Army lines in the eastern countryside of Idlib province.

The attack was initiated with a car

kaboom

as well as heavy shelling of Syrian Army positions.

Recently, opposition and rebel sources began to report the capture of Tal Sultan (a town right on the very edge of the current front-line between rebel and government forces) by

bad boy

groups

If true, this is the second time in 24-hours that rebel fighters have captured Tal Sultan with the first seizure on Sunday witnessing a Russian Arclight airstrike
ambush annihilate

bad boy

ranks as they entered the town after which it was quickly abandoned back to the control to the Syrian Army.


Posted by: Fred || 02/06/2018 00:00 || Comments || Link || E-Mail|| [200 views] Top|| File under: al-Nusra
Manbij Military Council vows to resist possible Turkish invasion
[RUDAW.NET] The Manbij Military Council has vowed to resist any potential Ottoman Turkish military operation on the city. It said any such assault would only destroy its hard won peace and allow terrorist groups to return.

"We would like to let the public know that any possible attack on the city of Manbij will be responded to with the same historic resistance of Afrin, and it will be a harsh lesson for anyone who dares to go forth against Manbij," the SDF-linked Manbij Military Council (MMC) said in a statement on Monday.

The Sick Man of Europe Turkey


...the decaying remnant of the Ottoman Empire....


and its proxies in the Free Syrian Army


... the more palatable version of the Syrian insurgency, heavily influenced by the Moslem Brüderbund...


(FSA) previously tried to take over Manbij, but were stopped by the "resistance and determination of the Manbij Military Council," the statement said.

In early 2017, as part of its Euphrates Shield operation, Ottoman Turkish and FSA forces launched attacks on several villages in the Manbij area. US forces mobilized in the area in a display of support for their allies and the council handed over control of some villages to Syrian state forces to serve as buffer between them and the Ottoman Turkish army.

The MMC condemned Turkey's ongoing operation in Afrin.

"This aggression that practices ethnic cleansing and mass genocide against our people in Afrin is aimed for producing terrorist groups in areas where there is peace and coexistence," the MMC added.

It called on the international community and human rights
...not to be confused with individual rights, mind you...
groups to oppose aggression against both Afrin and Manbij.

Posted by: Fred || 02/06/2018 00:00 || Comments || Link || E-Mail|| [138 views] Top|| File under: Sublime Porte
Europe
Trump Admin Thwarts Irish Effort to Boycott Israel, Criminalize Trade
The Trump administration played a key role in thwarting a recent effort by the Irish government to boycott Israel and make it a crime for Irish citizens to purchase products made in contested areas of the Jewish state, a move that would have severely jeopardized Ireland's trade with the United States, according to multiple sources familiar with the situation.

The Irish Parliament was poised last week to pass a major piece of legislation that would make it crime to engage in trade with Israelis. The bill, which was seen as part of the Boycott, Divestment, and Sanctions movement, or BDS, would have imprisoned Irish citizens who purchased souvenirs in Israel for a maximum of five years and subjected them to a fine of more than $310,000.

Upon learning of the effort, senior Trump administration officials in the State Department are said to have scrambled to open up channels to Irish leaders in a bid to scuttle the bill and avoid a standoff with the Irish government over the measure.
Continued on Page 49
Posted by: Anomalous Sources || 02/06/2018 00:00 || Comments || Link || E-Mail|| [365 views] Top|| File under:
Arabia
Yemen army fires ballistic missile toward Saudi military base
[SABANEWS.NET] The Yemeni army on Monday fired a ballistic missile toward a Saudi military base deep inside the Saudi border province of Asir, the army said in a statement obtained by Saba. The short-range missile hit King Faisal military base in Khamis Mushait city, read the statement.
Posted by: Fred || 02/06/2018 00:00 || Comments || Link || E-Mail|| [197 views] Top|| File under: Houthis
Syria-Lebanon-Iran
Chlorine gas dropped in rebel-held territory of Idlib, Syria
[RUDAW.NET] A Syrian civil defense search-and-rescue group said that three of its rescuers and six others

were maimed

by chlorine gas in western Syria.

The White Helmets reported on Sunday night that the incident took place in Saraqeb, an opposition-held town less than 16 kilometers from the front line with pro-Assad regime loyalists.

The rescue group, which has been accused of being anti-regime, posted videos of their response ‐ extinguishing fires at the central hospital in Maarrat al-Numan, hosing off people, and intubating the victims' airways.

Posted by: Fred || 02/06/2018 00:00 || Comments || Link || E-Mail|| [350 views] Top|| File under: Govt of Syria
Southeast Asia
NPA finance officer nabbed in Butuan City
[PhilStar] The Philippine offensive against communist rebels yielded another prize with the arrest of the suspected finance officer of the Mindanao-based New People's Army in Butuan City. The arrest of Leonida Guao – who also goes by Ka Lea, Ka Ligaya and Ka Laya – came following the arrest of NPA leader Rafael Baylosis last Thursday.

Eastmincom commander Benjamin Madrigal said Guao was arrested in Barangay Banding, Butuan City on Friday. He said village leaders informed the military that Guao was hiding in their community.

Eastmincom spokesperson Ezra Balagtey said Guao is wanted for murder. She said Guao served as the NPA finance officer for all guerrilla fronts operating in Mindanao.

A militant lawmaker warned that the NPA could resort to arresting government peace negotiators in retaliation for Baylosis' arrest. Anakpawis Party-list Rep. Ariel Casilao said, "If the arrest of NDF consultants temporarily released on bail continues, it might reach a point where the NPA would declare they will also arrest government negotiators and consultants."

Activists said the arrest of Baylosis was in violation of the immunity guarantee agreement. Baylosis was among 18 militants who were freed as peace consultants to participate in doomed peace talks in The Netherlands. Following the collapse of negotiations, President Duterte ordered the rearrest of the freed insurgents.

Meanwhile, eight NPA militants surrendered to the military on Friday and linked a local official in the alleged recruitment of rebels.

Westmincom commander Carlito Galvez said three of those who surrendered linked a local official to the CPP-NPA. The military did not divulge the identity of the official, who was described to be facilitating the organization of the lumads as NPA fighters purportedly to reclaim their ancestral lands.

This article starring:
Ka Laya
Ka Lea
Ka Ligaya
RAFAEL BAILOSIS
NPA
Posted by: ryuge || 02/06/2018 00:00 || Comments || Link || E-Mail|| [211 views] Top|| File under: Commies
China-Japan-Koreas
Xinjiang: Life in a surveillance state
[NYT] While on your way to work or on an errand, every 100 meters you pass a police blockhouse. Video cameras on street corners and lamp posts recognize your face and track your movements. At multiple checkpoints, police officers scan your ID, your irises and the contents of your phone. At the supermarket or bank, you are scanned again, your bags are X-rayed and an officer runs a wand over your body.

Personal information, along with biometric data, resides in a database tied to your ID number. The system crunches this into a composite score that ranks you as "safe," "normal" or "unsafe." Based on those categories, you may or may not be allowed to visit a museum, pass through certain neighborhoods, go to the mall, check into a hotel, rent an apartment, apply for a job or buy a train ticket. Or you may be detained to undergo re-education, like thousands of others.

Uighurs' DNA is collected during state-run medical checkups. Local authorities install a GPS tracking system in vehicles. All communication software is banned except WeChat. When Uighurs buy a kitchen knife, their ID data is etched on the blade.
Posted by: ryuge || 02/06/2018 00:00 || Comments || Link || E-Mail|| [232 views] Top|| File under: Commies
-Lurid Crime Tales-
Upcoming OIG Report Likely To Trigger Second Special Counsel; Comey, Lynch And Clinton In Crosshairs
[ZH] While most of the MSM fixated last week on whether or not President Trump eats McDonald's in bed while watching Gorilla TV, a flurry of investigative bombshells involving Hillary Clinton, the Clinton Foundation, and conduct by the FBI's top brass during the 2016 election splashed across the headlines. As a quick review:

The DOJ is "taking a fresh look" into the Hillary Clinton email 'matter'

The FBI has launched a new investigation into the Clinton Foundation the day after the Clinton's Chappaqua property catches fire

Former FBI Director James Comey's full Clinton memo was released, revealing felony evidence of changes which "decriminalized" Hillary Clinton's behavior. Oh, and every one of the memos he leaked to his Cornell professor buddy was classified, per a sworn statement by the FBI's "chief FOIA officer" in a sworn declaration obtained by Judicial Watch.

The House Intelligence Committee will be granted access to "all remaining investigative documents," unredacted, along with all witnesses sought per a deal reached between Deputy

Attorney General Rod Rosenstein and Nunes
Opposition research firm Fusion GPS was forced to hand over banking records detailing various clients and their intermediary law firms, including the Clinton Campaign and a

Russian money launderer whose lawyer was none other than Natalia Veselnitskaya of Trump Tower meeting fame

Most of these wheels which appear to be in motion are the result of corresponding groundwork laid on Capitol Hill you may not be aware of, including what might be the most important document in the entire process, expected in a little over a week.
Posted by: Besoeker || 02/06/2018 00:00 || Comments || Link || E-Mail|| [268 views] Top|| File under:
Africa Subsaharan
Islamic State, al-Qaeda Support Fuels Attacks in West Africa
[BLOOMBERG] Islamist

Death Eater

groups in West Africa's Sahel region
... North Africa's answer to the Pak tribal areas...
are using increased support from al-Qaeda and Islamic State
...formerly ISIS or ISIL, depending on your preference. Before that al-Qaeda in Iraq, as shaped by Abu Musab Zarqawi. They're very devout, committing every atrocity they can find in the Koran and inventing a few more. They fling Allah around with every other sentence, but to hear the pols talk they're not really Moslems....
and enhanced cooperation among themselves to carry out more sophisticated and deadly attacks, according to the chief of United Nations


...a lucrative dumping ground for the relatives of dictators and party hacks...


mission in Mali.

"When we examine the explosives, the types of mines, shells and weapons they use, our experts tell us that a fairly advanced level of expertise is required that they didn't have before," the UN special representative in Mali, Mahamat Saleh Annadif, said Friday in an interview in the capital, Bamako.

The

Death Eater

groups are operating across a semi-arid region stretching along the southern end of the Sahara from Mali to Nigeria.

La Belle France

has almost 4,000 soldiers in the region, and the U.S. has troops in Niger and is building a drone and airbase in the northern city of Agadez. The UN has more than 13,000 members in its Mali mission, which suffered the greatest loss of life of any of its peacekeeping operations last year.

Despite the increased military involvement by foreign powers and West African armies, the violence shows no sign of abating. The

Death Eater

's outside support is probably coming through Libya, Annadif said. They also have acquired funds from kidnappings and trafficking of drugs and migrants colonists seeking to reach Europe.

"What is happening in Libya, what is happening in the Middle East, Syria and Iraq, has an influence," he said. "There is a relationship between what is happening here and what is happening there, through Libya."

A group known as the Islamic State in the Greater Sahara

The suckulent fruit of the union of splinter factions from Mokhtar Bekmokhtar'sal-Mourabitunes and MUJAO. Once the dust had settled and the smell of gunsmoke had dissipated, they became the Islamic State in Mali, then adopted their present clever name. They are headed by Adnan Abu Walid Saharaoui. It operates along the borders of Burkina Faso


...The country in west Africa that they put where Upper Volta used to be. Its capital is Oogadooga, or something like that. Its president is currently Blaise Compaoré, who took office in 1987 and will leave office feet first, one way or the other...


, Niger, and Mali....


grabbed credit

for an attack in October on a joint patrol of U.S and Nigerien forces in which four U.S. soldiers were killed. It mostly operates near the borders of Mali, Burkina Faso and Niger, Annadif said.

The Group for the Support of Islam and

Moslem

s, an affiliate of al-Qaeda formed last year by four local groups and known by the acronym JNIM, operates in northern and central Mali including in the towns of Kidal, Timbuktu and Mopti, Annadif said. The merger has "given an new impetus" to these groups and also explains the rising number of attacks, he said.


Posted by: Fred || 02/06/2018 00:00 || Comments || Link || E-Mail|| [118 views] Top|| File under: al-Qaeda in Mali/Nusrat al-Islam wal Muslimeen
-Obits-
Conservationist Esmond Bradley Martin - The ivory oligarchs finally got him
[BBC] Esmond Bradley Martin, one of the world's leading investigators into the global illegal ivory and rhino horn trade, has been found stabbed to death in the Kenyan capital, Nairobi.

He worked undercover in some of the world's most dangerous and difficult places, photographing and documenting ivory markets, talking to traffickers and calculating black market prices to guide global conservation policy makers.

In the last few years he travelled to China, Vietnam and Laos with collaborator Lucy Vigne, going into places few outsiders would dare to set foot, posing as ivory and rhino horn buyers.

In a Chinese-run casino in Laos, this odd couple would navigate gangsters, drug barons and traffickers of people, guns and wildlife to gather their data.

Their research, funded by Save the Elephants, revealed that Laos has become the fastest-growing ivory market in the world.

They had recently returned from an investigative trip to Myanmar and Mr Martin was writing up that data when he was killed.

Police are investigating the motive for his murder. He died from a knife wound to the neck at his house near Karen, outside Nairobi.
Posted by: Besoeker || 02/06/2018 00:00 || Comments || Link || E-Mail|| [155 views] Top|| File under:
-Lurid Crime Tales-
Dem Lawmaker Introduces Bill to Make Intimidating or Attacking Presidents Journalists a Federal Crime
[Townhall] Rep. Eric Swalwell (D-CA) introduced the "Journalist Protection Act" in the House Monday which would make attacking or intimidating journalists a federal crime. Swalwell claims President Trump has created a "toxic atmosphere" for journalists and his legislation is needed for their protection.


Define "threatening or intimidating." Count the number of journalists who've announced they're "frightened" by something that turned out to be perfectly innocuous in the past ten years. Revise the definition accordingly.


The bill makes it a federal crime "to intentionally cause bodily injury to a journalist affecting interstate or foreign commerce in the course of reporting or in a manner designed to intimidate him or her from newsgathering for a media organization," and "represents a clear statement that assaults against people engaged in reporting is unacceptable, and helps ensure law enforcement is able to punish those who interfere with newsgathering."


Existing laws against intimidation are of course entirely inadequate.


"President Donald Trump's campaign and administration have created a toxic atmosphere," Swalwell claimed. "It's not just about labeling reports of his constant falsehoods as #FakeNews ‐ it's his casting of media personalities and outlets as anti-American targets, and encouraging people to engage in violence."


Presidentially-incited riots have been pretty sparse lately.


Swalwell cited Trump referring to "fake news" reporting by mainstream media outlets as "a stain on America," and some mainstream media outlets as "the enemy of the American People." He also referenced Trump's tweet of a video of himself body-slamming a person with the CNN logo superimposed on the person's head.


As soon as I saw that one, by golly, I had a hard time #Resisting the urge to go out and riot.


"Not all attacks on journalists this year have been committed by Trump supporters," Swalwell admitted, "but the fact remains that rhetoric emanating from the world's most powerful office is stoking an environment in which these attacks proliferate. We must send a loud, clear message that such violence won't be tolerated."


The First Amendment's been doing that for better than two hundred years, hasn't it?


Swalwell's act is co-sponsored by a host of Swalwell's Democratic colleagues, including Reps. Steve Cohen (TN), Eleanor Holmes Norton (DC), Maxine Waters (CA), and Gwen Moore (WI).
Posted by: Besoeker || 02/06/2018 00:00 || Comments || Link || E-Mail|| [420 views] Top|| File under:
India-Pakistan
No One To Interfere In A Marriage: India Top Court
[DAWN] The Supreme Court of India on Monday told 'khap' panchayats ‐ or kangaroo courts ‐ not to become conscience keepers of society, saying that no one should interfere in the marriage of two consenting adults, Hindustan Times reported.

The country's top court was hearing a plea seeking guidelines on how to stop 'honour killings', moved by an NGO, Shakti Vahini, in 2010.

"When two adults get married, no third party should interfere in the marriage. Not even the state," a Supreme Court bench, headed by Chief Justice Dipak Misra, was quoted as saying by India Today. The bench made it clear that even the parents of the two adults have no right to "interfere or threaten".

"We can't say which marriage is null or void, which marriage is good or bad [...] just stay out of it," Justice Misra was quoted as saying. "Two persons marry [...] they are adults ‐ you are no one to interfere in it."

Last month, the Supreme Court of India had termed as "absolutely illegal" any attack by "khap panchayats" or their associates against adult men and women opting for inter-caste marriage, said India Today.

Khap panchayats are mostly run by male village elders. Although illegal, they have considerable influence in rural north India. One such 'khap' panchayat leader in Haryana in 2012, according to a Times of India report, blamed chowmein for the rise in rape cases in India.


Posted by: Fred || 02/06/2018 00:00 || Comments || Link || E-Mail|| [122 views] Top|| File under:
Arabia
Saudi army, mercenaries' gatherings targeted in Asir
[SABANEWS.NET] Artillery and missile force of the army and popular committees shelled on Monday gatherings of Saudi army and its mercenaries in Asir border province, a military official told Saba on Tuesday. The missile and artillery shells targeted the gatherings of Saudi soldiers in Rabuaa city, and targeted Saudi-paid mercenaries in front of Alab crossing, the official said.
Posted by: Fred || 02/06/2018 00:00 || Comments || Link || E-Mail|| [199 views] Top|| File under: Houthis
Government
It Gets Worse
[Powerline] Our former FBI agent reader writes to take issue with Byron York's assertion that the FBI wiretapped Carter Page in 2013. He says it's much worse than that and that this is almost certainly what happened:

Back in 2013 the FBI was listening to its standard, ongoing, FISA coverage of all things Russian. They were NOT investigating or wiretapping Page. The FBI was investigating and wiretapping Russians. It had no idea who Page was. By listening to Russians, however, the FBI discovered that Page was in touch with Russians.

What they would have done next is standard operation procedure in the counterintelligence world: they did some background on Page, contacted him, and got him to cooperate against those Russians. Anyone who read the court filing in the resulting case‐including the Russians‐would have had no trouble figuring out that Page had been cooperating with the FBI.

The likelihood that the Russians almost certainly knew all this‐and we know they characterized Page as an "idiot"‐makes the notion that all of a sudden in 2016 they were using Page as some sort of master spy even more absurd than it already was on its face.

Bear in mind, the FBI can't get a FISA warrant on a US Person just for talking to Russians. They have to show probable cause that the US Person is engaged in "clandestine intelligence activity" (i.e., real "spy stuff") on behalf of the Russians. That's not something that can ordinarily be established by a phone conversation or two since, by the very nature of the thing, "clandestine intelligence activity" is kept ... clandestine.

Color me skeptical in the extreme that anything of the sort was presented to the Foreign Intelligence Surveillance Court. So I'd say there's probable cause to believe that we haven't heard the last of this, and it's not going to get better.

Here's a link to the Wall Street Journal article that includes a link to the complaint in the case against the Russians, the case in which Carter Page was caught up: "Former Trump Aide Carter Page Was on U.S. Counterintelligence Radar Before Russia Dossier." I'm not the only one thinking along these lines. Bill Jacobson is spot on at Legal Insurrection:

Carter Page Was The Excuse, Not The Reason.


More at the link.
Posted by: Deacon Blues || 02/06/2018 00:00 || Comments || Link || E-Mail|| [394 views] Top|| File under:
Syria-Lebanon-Iran
Syrian Army liberates 5 towns in ISIL's northeast Hama pocket
[ALMASDARNEWS] The Syrian Arab Army (SAA) scored another big advance in the Hama Governorate, tonight, liberating several towns from the so-called Islamic State
...formerly ISIS or ISIL, depending on your preference. Before that al-Qaeda in Iraq, as shaped by Abu Musab Zarqawi. They're very devout, committing every atrocity they can find in the Koran and inventing a few more. They fling Allah around with every other sentence, but to hear the pols talk they're not really Moslems....
(ISIS).

Led by their Tiger Forces, the Syrian Arab Army managed to take control of at least five towns from the Islamic State, following a short battle with the aforementioned terrorist group tonight.

According to a military source in Hama, the Syrian Army liberated the towns of al-Dabiyah, al-Naqroush, Talal al-Janoubi, Rajm al-Abel al-Sharqi, and Rajm al-Abel al-Gharbi.

As a result of this advance, the Syrian Arab Army has now seized 15 towns from the Islamic State in the last 24 hours, liberating more than 50 percent of this pocket in the process.


Posted by: Fred || 02/06/2018 00:00 || Comments || Link || E-Mail|| [199 views] Top|| File under: Govt of Syria
Britain
UK court: ISIS-supporting teacher showed terrorist propaganda clips to kids
[EN.ABNA24] A teacher accused of plotting terrorist attacks in the UK has admitted to showing pupils ISIS propaganda videos in class, saying he wanted to give kids a more 'holistic view' of the group.

Umar Haque, 25, is one of four men accused of plotting one or more terrorist attacks in the UK and is currently on trial at London's Old Bailey. The men had allegedly identified prominent landmarks in the capital, including Big Ben, Heathrow Airport and the Houses of Parliament for their terror campaign.

During his trial, Haque ‐ who also faces charges of training children in terrorism at an east London Mosque ‐ said he agreed to show a so-called Islamic State
...formerly ISIS or ISIL, depending on your preference. Before that al-Qaeda in Iraq, as shaped by Abu Musab Zarqawi. They're very devout, committing every atrocity they can find in the Koran and inventing a few more. They fling Allah around with every other sentence, but to hear the pols talk they're not really Moslems....
(IS, ISIS/

ISIS

) video following a request from one of his students.

He also admitted to being an "official supporter of ISIS" when answering questions about a stash of magazines about the group.

"During my Islamic studies lessons I would always play videos relevant to the topic. It was the end of term. The most well behaved of the class, I told them you can pick a video,"local media cites the defendant as saying.

"I was shocked that he says 'Sir, I want to see an ISIS video.' I said all right then. It was obviously not a good idea,"said Haque, adding that he played the propaganda video to give a more "more holistic idea of what ISSI are."

At the beginning of the trial, prosecutor Mark Heywood QC said Haque had resolved to "carry out one or more violent attacks in this country, with others if he could." The prosecution said Haque was "fascinated by the warped and extreme ideology of ISIS," the Telegraph reported.

Heywood said Haque's plans "extended to the recruitment of yet others to the [ISIS] cause. Those others were not grown men, but youngsters. Youngsters aged about 11 to 14."

"His methods were to expose them to information and video recordings and then to have them, in instances, enact scenarios of violent action against the police in this country and other."

Posted by: Fred || 02/06/2018 00:00 || Comments || Link || E-Mail|| [207 views] Top|| File under: Islamic State
Arabia
Yemen War: 7 civilians killed, 60 injured in 46 Saudi's airstrikes over 24 hours
[EN.ABNA24] At least seven Yemeni

non-combatants were killed

, including a child, and more than sixty injured when the US-backed Saudi-led aggression coalition launched over 46 Arclight airstrikes on several provinces of Yemen

...an area of the Arabian Peninsula sometimes mistaken for a country. It is populated by more antagonistic tribes and factions than you can keep track of. Except for a tiny handfull of Jews everthing there is very Islamic...
during the past 24 hours, officials and medics told Yemen News Agency on Monday.

In the capital Sanaa, seven

non-combatants were killed

, including a child, and at least 58

were maimed

in two airstrikes targeted the Lab's Forensic Evidence building in Dahban area. Also in Sanaa, two airstrikes were waged on Nehm district.

In Saada province, a civilian was injured in airstrikes targeted a main road of Saada city, while three airstrikes hit Hamazat area and other seven targeted Malahidh area of Dhaher district.

Also in Saada, the warplanes of aggression launched a series of airstrikes on the down of Maran mountain and five air raids on Atfain area of Kutaf district.

Meanwhile,


...back at the pond, Gloria slowly backed away from the eight-foot bull frog. If the creature croaked she would surely be deafened...


artillery and missile shelling targeted Aal-Fadhl area of Haidan district and several areas in Razeh border district.

In the Red Sea port city of Hodeidah, two fighter jets of aggression waged 13 air strikes on Hais district, three of them targeted a water desalination plant, and another one targeted a civilian's home.

In Hajjah province, the aggression warplanes launched an airstrike on Khawarya area of Hairan district, seven airstrikes on Haradh and Medi district, and an air strike on Muzareq area.

In restive Lahj


... a Yemeni governate located in the southwestern corner of the Arabian Peninsula. It is the stomping grounds on the southern secessionist al-Harak movement


province, an air strike was waged on Kahbub district.

In Jizan Saudi border district, three Saudi-led aggression coalition airstrikes targeted Jara valley.

Posted by: Fred || 02/06/2018 00:00 || Comments || Link || E-Mail|| [206 views] Top|| File under: Houthis
Home Front: Politix
The Nunes Memo: Just an Opening Act
[CityJournal] The publication yesterday by the House Intelligence Committee, under the leadership of chairman Devin Nunes, of a four-page summary memo regarding FBI surveillance of a Trump campaign advisor in 2016 is the long-awaited opening act of an extended drama about the Obama administration's abuse of power‐which, when all is revealed, might yet outdo that of the Nixon administration.

Obama concealed his sharp-edged, Chicago-style machine politics under the rhetorical cover of progressivism. He was protected by a press corps that first enlisted in his administration and then fought to stop Donald Trump. But now that Obama is out of office, his ability to intimidate is much diminished. This past week, a 2005 picture of a beaming Obama next to a bright-eyed Louis Farrakhan surfaced, after having been held back for more than a decade at the behest of a member of the Congressional Black Caucus. Senator Robert Menendez of New Jersey, who had been tried for corruption by Obama's Justice Department after he refused to toe the party line about the "peace-loving" mullahs of Iran, has now seen the charges against him dropped. Z Street, a hawkish nonprofit supporter of Benjamin Netanyahu's government in Israel, had been tied up with IRS matters since 2009; it has just been released from its legal chains. Democrats are holding to the line that the prophet of hope and change ran a pure administration, virtually free of scandal. But the memo is probably just the beginning; we're likely to see many more revelations come out.

Obama isn't directly mentioned in the memo. But he's nonetheless implicated through his appointees' apparent efforts to clear Hillary Clinton in her State Department email scandal while undermining her opponent, Trump, through the veneer of legality provided by FISA (the Foreign Intelligence Security Act) warrants, justified solely by the so-called Steele Dossier. The dossier was paid for by Clinton's campaign and the Democratic National Committee; it was created by former MI6 agent Christopher Steele, who despised Trump, and the "research" firm Fusion GPS. The FISA Court, supervised by Supreme Court Chief Justice John Roberts, was never told about the unverified dossier's origins.

As for matters of Russian collusion: Fusion GPS was tied to Vladimir Putin's associates in the Kremlin, who wanted to undermine the Magnitsky Act, a U.S. law that sanctions Russian officials believed to be connected with the murder of anti-Kremlin lawyer Sergei Magnitsky. The "journalists" at CNN made much of Donald Trump Jr.'s 20-minute meeting with Russian lawyer Natalia Veselnitskaya at Trump Tower in 2016, while ignoring her meeting, before and after that one, with Fusion's cofounder, former Wall Street Journal reporter Glen Simpson, who was working to overturn the Magnitsky Act. Simpson slimed Hermitage Capital's Willian Browder, who had helped pass the Magnitsky legislation and authored the important book Red Notice.

Wonder of wonders, the liberal press, long opposed to prior restraint when it comes to publishing material on American intelligence, is howling about the release of the Intelligence Committee memo. They're suddenly concerned, we're supposed to believe, about damage to national security and the institutional well-being of the FBI. Democrats and their media allies, notes Roger Simon, have pushed themselves into a corner. They can't decide whether the best approach is to insist that the memo is a "nothing-burger" or a mortal danger to the country.

So far, not one Democrat has broken ranks. They will surely find procedural problems with the House memo. They will continue to wage their fight, a la Hollywood congressman Adam Schiff, on behalf of "the resistance." But a resistance is not an opposition. The numerous landmines Obama and Clinton left behind them, intending to waylay the initially awkward Trump administration, are starting to detonate‐on Democrats.

The vulgar Trump isn't constrained by convention. He won't go soft on politicians who saw no problem in issuing FISA warrants in the midst of a presidential campaign and then keeping them operational into his first term in office. As the information comes out, the Democrats' FISA subterfuge will be seen by much of the country as a soft coup attempt. There's no other way to put it.
Posted by: Anomalous Sources || 02/06/2018 00:00 || Comments || Link || E-Mail|| [179 views] Top|| File under:
The Grand Turk
Erdogan, Pope talk joint efforts against Islamophobia
[AA.TR] Meeting with Pope Francis on Monday, The Sick Man of Europe Turkey


...the decaying remnant of the Ottoman Empire....


's president pointed to the harm that would result from the recent U.S. decision on Jerusalem, stressing that it should never be put into practice.

President Sultan Recep Tayyip Erdogan the First

... Turkey's version of Mohammed Morsi but they voted him back in so they deserve him. It's a sin, a shame, and a felony to insult the president of Turkey...
's one-on-one meeting with Francis at the Apostolic Palace at the Vatican was "extremely amicable," according to presidential sources.

During the meeting, the two leaders discussed Jerusalem, the ongoing refugee crisis, and developments in the Mideast, primarily Syria, as well as terrorism, and interfaith relations, said the sources, who asked not to be named due to restrictions on speaking to the media.


Posted by: Fred || 02/06/2018 00:00 || Comments || Link || E-Mail|| [243 views] Top|| File under: Sublime Porte
Iraq
Iraqi gov't confirms US military drawdown following ISIS defeat
[RUDAW.NET] The Iraqi government has confirmed earlier reports that the US military presence in the country will be drawn down following Baghdad's declaration of victory over ISIS in December.

"The battle against

ISIS

(ISIS) has ended and so the level of the American presence will be reduced," Iraqi government

front man

Saad al-Hadithi said, according to AP.

This does not mark the beginning of a complete US withdrawal, al-Hadithi stressed, saying the drawdown is only in its early stages. According to AP, an official close to Iraqi Prime Minister Haider al-Abadi said up to 60 per cent of US forces could soon be withdrawn.

According to a Pentagon report in November, there were 8,892 US troops in Iraq as of last September. The planned reduction would leave a force of roughly 4,000.

Posted by: Fred || 02/06/2018 00:00 || Comments || Link || E-Mail|| [136 views] Top|| File under: Govt of Iraq
Syria-Lebanon-Iran
For Afrin, locals mobilise to defend against Turkey
[RUDAW.NET] Ammunition belts slung over their shoulders, voices cracking from the chanting, dozens of young Syrian Kurds amassed in Afrin's town square to enlist in the "resistance" movement against a Ottoman Turkish-backed assault.

They wore mismatched military gear, some in jeans and others with scarves wrapped around their faces.

A few admitted it was the first time they had ever touched a weapon, but said they felt compelled to defend their hometown.

"Afrin is where I grew up, just like my parents and my grandparents before me. This is why it's a duty for me to fight for it," says Asmaa, 19.

The first-year journalism student at Afrin University decided last month to leave her studies behind and respond to a call to arms by local Kurdish authorities.

Town officials called for a "mass mobilisation" of civilians to fight an assault by Ottoman Turkish troops and allied rebels on the Kurdish People's Protection Units (YPG) in Afrin.

They estimate hundreds have joined so far -- some deployed to the front lines while others have volunteered for hospital shifts or rescue teams that search for survivors after bombardment.

Asmaa, a black-and-white scarf wrapped around her neck, says she enlisted to take part in the fighting.

"Today, I don't see myself as a student. I see myself as a fighter," she says assertively.

The crowd around her splits into two lines -- one for young men and one for women -- and begin marching through Afrin for an impromptu military parade.

As shopkeepers look on, the youth wave YPG flags and chant, "No to occupation!" and "Long live the heroic resisters!"

Posted by: Fred || 02/06/2018 00:00 || Comments || Link || E-Mail|| [141 views] Top|| File under: Sublime Porte
Iraq
Iraq releases list of 60 'terror suspects', but does not include Baghdadi
[RUDAW.NET] Iraqi security forces released a list of Iraq's 60 most wanted persons on Sunday for their connections to ISIS, al-Qaeda or members of the late dictator Saddam Hussein's Baath party. The list does not include the ISIS leader Abu Bakir al-Baghadi.

The list is comprised of all Iraqis, with the exception of one Lebanese national, including the daughter of the former Iraqi president Raghad who currently lives in Jordan.

AFP reported that they had access to view the list of terror suspects.

The Lebanese suspect, Maan Bashour, is accused of recruiting fellow citizens to fight in Iraq.

The US-led invasion of Iraq in 2003 put an end to the former Iraqi regime.

"It's an old story that dates back to the American invasion of Iraq when we were partisans of the Iraqi resistance," Bashour told AFP. "Yes, we carried out activities against the American occupation."

The list included the names 20 Baathists, 12 al-Qaeda members, and 28 suspected ISIS fighters. However,


ars longa, vita brevis...


the name of ISIS leader Abu Bakr al Baghdadi who declared the so-called caliphate in 2014 was absent from the list.

AFP contacted a senior Iraqi security official but he declined to comment on why al-Baghdadi's name wasn't included.

The ISIS group announced the so-called caliphate in Iraq and Syria after they captured Iraq's second-largest city of djinn-infested Mosul
... the home of a particularly ferocious and hairy djinn...
in June 2014. The Iraqi forces, supported by the US-led Global Coalition against ISIS and the Kurdish Peshmerga fighters liberated the city late last year.

The ISIS member's names included on the list are accused of fighting in Mosul, the surrounding Nineveh province in addition to Kirkuk,


... a thick stew of Arabs, Turkmen, Kurds, and probably Antarcticans, all of them mutually hostile most of the time...


Diyala and Anbar.

AFP reported that the ISIS fighter's names included on the list were accused of murders, bombings, attacks on security forces, and the financing and transport of weapons.

"These are the

hard boyz

most wanted by the judicial authorities and the security services," the security official said. "This is the first time we publish these names which, until now were secret."

Posted by: Fred || 02/06/2018 00:00 || Comments || Link || E-Mail|| [155 views] Top|| File under: Islamic State
Britain
Nigel Farage: Immigration 'Population Crisis' Causing Problems for Britain's Public Healthcare
[Townhall] Former UK Independence Party leader Nigel Farage identified high immigration levels as a significant factor contributing to financial issues related to the British National Health Service (NHS). While introducing a segment on Fox and Friends, Steve Doocy mentioned protestors in London who wanted more money for their country's NHS, "the same universal system that Democrats have continued to push for here in the United States."

Farage, a Fox News Contributor, explained that his nation has "a population crisis caused by government policy on immigration," noting that it adds five hundred thousand people per year, "so we with a population of 65 million are now increasing by half a million people every single year, over three quarters of that directly attributable to immigration over the last few years." He continued, "And the problem is, you know, we just haven't got enough hospitals, we haven't got enough doctors, we haven't got enough facilities, that's one problem we've got."

Pointing to what he considers another large issue, he said, "the National Health Service has kinda moved into becoming the International Health Service." He said the country is "providing a lot a healthcare for people coming into Britain from all over the world."

He averred that the system requires "some absolutely fundamental reforms," noting that it "was set up in 1948, and actually, surprisingly, for a state run thing" people for many years "had great faith in it," but "right now, it's pretty much at breaking point."
Posted by: Besoeker || 02/06/2018 00:00 || Comments || Link || E-Mail|| [190 views] Top|| File under:
Home Front: Politix
Series of 2018 Republican campaign adverts made last week (video)
[Townhall] They say a picture is worth a thousand words, and if that holds true, Democrats will seriously come to regret their decision to sit on their hands while President Trump touted the positive developments his policies have had on the lives of everyday Americans during his first State of the Union address.

Those who watched will remember that the vast majority of Democrats either refused to stand, applaud, or both when Trump discussed issues that should transcend partisan politics, including job creation, lower unemployment rates among minorities, higher wages, bonuses, efforts to fight the opioid epidemic, lowering the cost of prescription drugs, the American flag, national anthem, In God We Trust, diminishing the Islamic State, and more.

So, the Republican National Committee was smart to compile clips of some of the most jaw-dropping moments when Democrats were too overcome by their disdain for the president to be happy for the American people.

In the end, the clip asks Democrats what they stand for, which is a very good question. Clearly, not the American people.



Posted by: Besoeker || 02/06/2018 00:00 || Comments || Link || E-Mail|| [136 views] Top|| File under:
Economy
Dow Jones drops by about 500 points during Trump tax speech
[The Hill] The Dow Jones Industrial Average dropped about 500 points while President Trump gave a speech touting the GOP tax plan on Monday.


Worst plunge in history of the market during the week of Trump's State of the Union? What are the odds?


The Dow Jones was a little over 25,000 points when Trump took the stage in Ohio, and stood at about 24,500 when he concluded his remarks.

While Trump spoke, the average fell to a low point of 24,148 before rebounding to 24,523 at the approximate time Trump ended his speech.

On a volatile day, the Dow Jones index closed down 4.9 percent, or 1,175 points to 24,345.

Trump and members of his Cabinet have repeatedly touted the rising market in making the case for Trump's economic stewardship. Since Trump was elected president, the Dow Jones is still up about 20 percent. It stood at 19,827 on Jan. 20, 2017. The Dow had closed at a record high of 26,616 two weeks ago.

But worries about a bubble in the market have been aired for months as the Dow Jones set record after records, and the massive selloff in recent days will add to speculation that a market correction is now taking place. The market dropped 665 points Friday.

Investors have been spooked in part by reports of a humming U.S. economy. The monthly jobs report released on Friday showed the economy adding 200,000 jobs last month and also suggested that wages may be increasing.

This has increased the sense that the Federal Reserve will raise interest rates to check inflation.

All three major news networks pulled from Trump's speech to cover the massive market drop. As the president spoke, the networks showed a graphic of the market drop in the corner.

DOW: Normal Bull Market Correction (video)


[Right Scoop] Now of course the Dow changes within the day and right now it is hovering around the -1,000 mark.

But the reason I'm posting on this is to provide some explanation for the big drops we are seeing in the stock market.

In the video below, an investment strategy expert explains that the falls we are seeing today are expected as the market corrects itself from uninterrupted growth over the last year. You don't have to watch the full video, just the first minute or two:
Posted by: Besoeker || 02/06/2018 00:00 || Comments || Link || E-Mail|| [226 views] Top|| File under:
China-Japan-Koreas
Trump on North Korea: 'We have no road left'
[WashingtonExaminer] OUT OF ROAD: Vice President Mike Pence heads to South Korea and Japan this week to represent the United States at the 2018 Winter Olympic Games and to reassure Seoul and Tokyo that there is no daylight between the allies in confronting the North over its nuclear weapons and ballistic missile programs.

"I'll cheer on our athletes, but I'll also be there to deliver a simple message: That the era of strategic patience is over," Pence said Friday at an event in Pittsburgh. "We'll make it clear that all options are on the table. And you can be confident we will continue to bring all economic and diplomatic pressure to bear until North Korea permanently abandons its nuclear and ballistic missile programs once and for all."


Friday, President Trump met with North Korean defectors and said despite the first talks between North and South Korea in two years, time is running out. "You know, we ran out of road. You know the expression? The road really ended," Trump said, as he once again blamed previous administrations for failing to stop North Korea's nuclear program before it could threaten the U.S. "They could've done it 12 years ago. They could've done it 20 years ago. They could've done it four years ago, and two years ago. We have no road left."

North Korea is planning a big military parade in the days before the opening ceremonies Friday that is expected to showcase its newest intercontinental ballistic missiles, including the Hwasong-14 first tested last July, and the heavier, longer-range Hwasong-15 tested in November.


More good stuff at link.
Posted by: Anomalous Sources || 02/06/2018 00:00 || Comments || Link || E-Mail|| [166 views] Top|| File under: Commies
Bangladesh
Rangpur communal attack: Accused 'confesses' to his part
[Dhaka Tribune] A key accused in a case filed in connection with the attack on Hindu houses in Thakurpara village of Sadar upazila reportedly confessed before a Rangpur court on Sunday to his involvement in the incident.

Senior Judicial Magistrate Ariful Islam recorded the statement of Masud Rana, a former union unit president of BNP, under Section 164 after police Sub-Inspector Mohammad Ali, also the case investigation officer, produced him before the court.

Earlier, the court remanded him for five days in police custody after he was jugged
Drop the gat, Rocky, or you're a dead 'un!
from the upazila's Lalchandpur on January 30.

Hundreds of protestors had held a human chain after blocking the Rangpur-Dinajpur Highway at Paglapir Bazar after Juma prayers on November 10 last demanding punishment of one Titu Roy for his Facebook post defaming Islam and its prophet.

The angry mob later set fire to eight houses at Thakurpara and clashed with police.

Police had opened fire and lobbed teargas shells to disperse the mob, killing a person and injuring 15 others in the process.


Posted by: Fred || 02/06/2018 00:00 || Comments || Link || E-Mail|| [128 views] Top|| File under: Govt of Pakistain Proxies
The Grand Turk
Turkey 'ready' to discuss ties with Netherlands
[AA.TR] The Sick Man of Europe Turkey


...the decaying remnant of the Ottoman Empire....


's Foreign Ministry said Monday Ankara will hold talks with Amsterdam if it takes concrete steps towards normalization of relations.


Erdogan called them Nazis last year.


"At this stage, if the Netherlands shows willingness towards taking concrete steps towards normalization, Turkey is ready to discuss the relations between the two countries," Foreign Ministry

front man

Hami Aksoy said in a statement.

The Netherlands earlier on Monday formally withdrew its ambassador to Turkey over a 2017 row.

Relations between the two countries soured ahead of a major referendum in Turkey when Dutch authorities canceled the flight permit of a plane carrying Foreign Minister Mevlut Cavusoglu.

The Dutch government also expelled Family and Social Affairs Minister Fatma Betul Sayan Kaya from Rotterdam, blocking her from addressing the Ottoman Turkish community in the Netherlands before the April 16 vote.

Dutch withdraw ambassador to Turkey as ties sour

[RAPPLER] Relations have deteriorated in the past months, after Dutch officials barred a Turkish minister from attending a rally in Rotterdam on the eve of the March general elections here
Posted by: Fred || 02/06/2018 00:00 || Comments || Link || E-Mail|| [141 views] Top|| File under: Sublime Porte
Who's in the News
36
[untagged]
8
Islamic State
5
Sublime Porte
4
Govt of Syria
4
Houthis
3
Commies
2
Govt of Iran
2
al-Nusra
2
Abu Sayyaf (ISIS)
1
Hamas
1
al-Qaeda
1
al-Qaeda in Mali/Nusrat al-Islam wal Muslimeen
1
Govt of Iran Proxies
1
Govt of Pakistain Proxies
1
Jaish-e-Mohammad
1
Taliban
1
Govt of Iraq
Bookmark
E-Mail Me
The Classics
The O Club
Rantburg Store
Comments Spam
The Bloids
The Never-ending Story
Thugburg
RSS Links
Gulf War I
The Way We Were
Bio
Sink Trap
Alzheimer's Association
Day by Day
Counterterrorism
Hair Through the Ages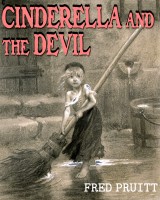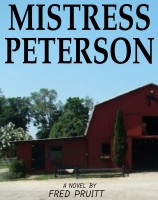 On Sale now!


A multi-volume chronology and reference guide set detailing three years of the Mexican Drug War between 2010 and 2012.

Rantburg.com and borderlandbeat.com correspondent and author Chris Covert presents his first non-fiction work detailing the drug and gang related violence in Mexico.

Chris gives us Mexican press dispatches of drug and gang war violence over three years, presented in a multi volume set intended to chronicle the death, violence and mayhem which has dominated Mexico for six years.
Click here for more information


Meet the Mods
In no particular order...


Steve White
Seafarious
Pappy
lotp
Scooter McGruder
john frum
tu3031
badanov
sherry
ryuge
GolfBravoUSMC
Bright Pebbles
trailing wife
Gloria
Fred
Besoeker
Glenmore
Frank G
3dc
Skidmark
Alaska Paul



Better than the average link...



Rantburg was assembled from recycled algorithms in the United States of America. No trees were destroyed in the production of this weblog. We did hurt some, though. Sorry.
54.163.42.154