Arabia
The Misled Sympathizers of Terrorism
In an interview with members of the terrorist attacks in Saudi Arabia, the individuals stated that they were completely misled by the discourse of terrorism during the initial stages of their involvement.


Just innocent young fellers, led astray by... ummm... Zionists, I guess.
After witnessing the tragic consequences of their operations, members of the group felt sympathy for the victims of their crimes and regretted their actions.


Yeah. Al-Oufi sticking that poor guy's head in his refrigerator's one for the ages, isn't it?... Oh. That's not the victim you're feeling sympathy for, is it?

The leaders of such organizations, nevertheless, stressed to them that such regret would not have any impact on lightening their punishment as they had directly participated in the terrorist acts from the beginning.


Five'll get you ten none of them have their heads cut off. Not one.

Researchers of terrorism have established that local terrorist organizations depend on young men to implement their schemes.


Roger that. There are a few young women involved, but not many. And no dogs.

The leaders rely on these members to provide financial support, refuge and transportation. When they feel that members are beginning to show remorse for their actions, the leaders of such groups will quickly resort to distorting the image of the country, its government and security forces to prevent the members from surrendering themselves.


And if that doesn't work, they'll kill them.

The leaders of terror groups also persuade the young members to carry out crimes such as robbery in order to fund their operations. Some members who have carried out this particular crime before have been told that this act of stealing to spread God's rule is legitimate. Furthermore, they stress that what they gain from society and government is reward for their struggle.


Don't the Soddies lop off people's hands and such for thievery? Wonder how many need assistance wiping now?

Security forces have asserted that limiting the freedom of these groups will severely restrict their activities.


Thank you for today's statement of the obvious...

In his testimony, Othman Hadi al-Maqboul Al-Omary, who was included on the most wanted list of terrorists in Saudi Arabia, stated that he participated in supplying terrorist organizations with weapons, and that he later decided to escape both the security forces and terrorist organizations. Al-Omary eventually surrendered to Saudi security forces, and expressed his surprise at the civilized manner with which he was dealt.


"Are youse gonna cut my head off?"
"What for?"
"Killin' people."
"Don't worry about it. They were only infidels."

The leaders of the terrorist organizations were the cause of such negative presumptions surrounding the security forces. Al-Omary called on other members to surrender themselves and to have faith in the security forces as they would only be tried for the crimes that they had committed. He emphasized that their surrender is proof of their remorse and an escape from a deceitful ideology. On the other hand, Saudi security forces have witnessed numerous members of terrorist organizations arm themselves with explosives to deter arrest, illustrating the extent to which members are dedicated to such an inhumane cause.
Posted by: Fred || 08/30/2005 00:00 || Comments || Link || E-Mail|| [252 views] Top|| File under:
Caucasus/Russia/Central Asia
Tatarstan youth embracing Islam
The clothing store across from the mosque features torn blue jeans, feather boas and brightly colored button-down shirts. But for customers who want the latest look, it also offers headscarves, veils and ankle-length tunics.

In Tatarstan, more and more young people are switching from Western-style dress to Muslim attire. More than just a fashion, the trend reflects a surging interest in Islam among the youth of this largely Muslim region.

"Young people are looking for something more, something deeper than just discotheques, alcohol and sex," said the shop's 22-year-old clerk, Elizha, who was dressed in a tightly wrapped blue headscarf and a black jacket and skirt.

She said many young Tatars -- who trace their lineage to the feared Mongol hordes that raced across Russia in the 12th and 13th centuries -- wear headscarves or some sort of Muslim clothing.

The growing demand for Muslim clothing has enabled store owner Ildar Gubaydullin to open two shops in Tatarstan's capital in the past two months. But on the streets of Kazan, whose skyline is a mix of new Russian architecture, Soviet-era apartment blocks, Russian Orthodox church cupolas and mosque minarets, the trend is not immediately apparent.

Orthodox Christian Russians are the second-largest ethnic group in Tatarstan, and very few people on a Thursday afternoon were dressed in anything resembling Islamic clothing.

Still, two teenagers in headscarves, long shirts and ankle-length dresses strolling near one of Kazan's numerous universities said many young Tatars were turning to Islam. Many still wear blue jeans, but headscarves are commonplace. "It's everywhere now in universities, in schools," said Dzhamila, 18, who like Elizha did not want to give her last name.

Pavel Chikov, a 27-year-old rights activist, said the interest in Islam was a new phenomenon -- within the past four years -- that is reflected not only in clothing, but also in demand for food prepared according to Islamic dietary rules, called halal. "It's a natural process. No one is forcing this on us," he said.

Tatars tend to be moderate Muslims, and the region has had little of the religious tensions or extremist tendencies seen in other Muslim regions.

Raphael Khakimov, a political adviser to President Mintimer Shaimiyev, noted that just a handful of Tatars traveled to Chechnya to fight with Islamic separatists during the first war there.

There are no hard numbers on how fast Tatars are turning to Islam, but the religion has clearly become more visible in public life. The towering Qol Sharif mosque was rededicated in June. Russian Islamic University -- the country's first -- was opened five years ago.

Khakimov said that since the Soviet collapse, nearly three dozen Islamic religious schools, called madrassas, have been built in Tatarstan, and many are tied to Russian Islamic University and its mainstream pedagogy.

Tatars practice a particularly liberal form of Islam -- "Euro Islam" he calls it -- which views the religion as a personal, individual belief where men and women are considered equal.

"For us, Saudi Arabia is very, very far away. What can we take from them?" he said.

Ilgiz Shigoballin, a 22-year-old assistant imam at the Nurallah mosque across the street from Gubaydullin's store, said Friday services were now overflowing, with most of the interest coming from college-age and younger men and women.

"Young people are sick of having empty lives," he said.
Posted by: Dan Darling || 08/30/2005 00:36 || Comments || Link || E-Mail|| [423 views] Top|| File under:
Down Under
Aussie company sold equipment to al-Qaeda
An Adelaide-based communications company thought to have unwittingly supplied equipment to al-Qaeda says it has never been aware of selling to any terrorist group. ABC radio today reported it had documents showing a man it named as al-Qaeda operative Mohamedou Slahi had ordered radio communications equipment from Codan Limited in 2001.

The documents reportedly show that Slahi made a payment to Codan in May 2001 for unspecified goods. A detailed quote was then prepared for more than $32,000 worth of equipment, and there may have been other transactions. Codan managing director Mike Heard said company policy did not allow him to confirm whether Slahi was a customer, but said the company tried to ensure its equipment did not fall into the wrong hands. "Codan's policy is to never knowingly supply any product to any person or organisation we have reason to believe is engaged in terrorism or for that matter any other criminal activity," he said. "Particularly since September 11, Codan routinely checks the US Department of State and the Australian Department of Foreign Affairs website lists (of known terrorist organisations)."

Mr Heard said Codan took additional steps to try to ensure its equipment did not fall into the wrong hands and had no knowledge of this ever having occurred. "We regularly visit the countries where we do business and make our own judgments about our dealers and customers," he said. "We attempt to build relationships, of course, particularly with our dealers and other channels, but also we attempt to work through them to end users and that allows us to make certain judgments about who they are and what they do. We've never ever had what I would call first-hand knowledge that a customer or a potential customer was a terrorist and I guess you'll appreciate that unless we were a specialist security organisation it would be very hard for us to accurately form that view."

Slahi, who reportedly ran an internet cafe in Mauritania and used a number of aliases, is suspected of having been involved in the September 11 terror attacks.
Posted by: Dan Darling || 08/30/2005 00:12 || Comments || Link || E-Mail|| [269 views] Top|| File under:
Fifth Column
Poll: Cindy Sheehan Not Working
"Peace Mom" Cindy Sheehan's Bush-bashing protest has apparently backfired, with a slight plurality of Americans saying her antics have actually made them more likely to support the Iraq war, according to an ABC News/Washington Post poll released Tuesday.
Seventy-nine percent of those surveyed said Sheehan has had no impact on how they view the Iraq war.
But 10 percent say the tart-tongued Californian, who blames Israel for terrorism and said she wants to curse out the president to his face, has actually made them more pro-war.
A slightly smaller number, 9 percent, said Sheehan's protest helped turn them against U.S. efforts in Iraq, for a net pick-up of support for the Iraq war of one percent.
Among military families, the anti-Sheehan effect was even more pronounced, with 22 percent of military households saying the Peace Mom made them more likely to back the war - and just 17 percent moving in the other direction.
Posted by: Anonymoose || 08/30/2005 17:11 || Comments || Link || E-Mail|| [462 views] Top|| File under:
Cindy Sheehan To Protest Blue Angels Air Show
Heard this an hour ago on Rush's show; cannot find a link for it at this time. The show's in Brunswick, Maine on Sept. 10, and Mother Sheehan will be there. tu3031 - wanna do a road trip? God damn, she's pathetic...

Here's the link and the story.

Bangor Daily News: Peace groups planning to protest a Blue Angels air show next month at the Brunswick Naval Air Station have enlisted a woman whose own demonstrations outside President Bush's Texas ranch have galvanized many against the war in Iraq. Cindy Sheehan of Vacaville, Calif., will be the featured guest at a protest on Saturday, Sept. 10, in Brunswick. Her son, Casey Sheehan, is one of more than 1,800 U.S. soldiers who have died in Iraq since March 2003.

"She's definitely coming. She's already bought her [plane] ticket," Bruce Gagnon of Maine Veterans for Peace said Monday. Sheehan has earned the nickname "Moonbat Mom" "Peace Mom" after staging a monthlong demonstration outside Bush's ranch in Crawford, Texas, where the president was vacationing for most of August. She has said she will end her protest on Wednesday, and even though she hasn't achieved her goal of meeting with the president, Sheehan's resolve has roused considerable interest across the nation. "She has a lot of guts, and she's willing to stand up to Bush in a big way," Gagnon said of Sheehan.
The Maine Veterans for Peace has been planning the event for months in collaboration with several other peace groups across the state. Gagnon said he expects a turnout of several hundred and said Sheehan's appearance likely will multiply those numbers. The air show itself is expected to draw as many as 100,000, according to BNAS Director of Public Affairs John James.

It is the first time the Blue Angels, the U.S. Navy's elite team who fly F/A18 Hornets in synchronized formations, have been in Brunswick since 1999, and it could be the last time now that BNAS has been slated for closure by the Base Realignment and Closure commission. "This is the largest single event in the state," James said Monday. "It is an opportunity for the military to demonstrate its missions and capabilities to taxpayers of America and to entertain families and individuals." As for the protest, James said he isn't concerned that it will interfere with the show. "We respect the right of parties to protest," he said. "They have been working with [Brunswick] police, and they seem to have covered all their bases."

Gagnon said the Blue Angels air show is a recruiting gimmick for the Navy, which has seen enlistment numbers decline steadily. He pointed out that the air station in Brunswick has played a significant role in the Iraq war. "We need to shine a light on BNAS' role in Iraq ... we need to talk about that," Gagnon said. "We have to start having some debate within Congress. I think, nationally, the [Democratic] party is starting to feel a lot of pressure."


Suggestion: every time a Democrat suggests that we use a certain base, in their state/district, as a means to "have some debate" on the war, the Base Realignment and Closure Commission should slate that base for review.

The Sept. 10 protest will begin at 9 a.m. at the Brunswick mall on Maine Street. From there, protesters will march to BNAS, a trek expected to take about an hour. Once the protesters reach the gate, they will hold a rally during which Sheehan and others, including an Orrs Island couple whose son is now in Iraq, will speak. "For a lot of us, it's personal," Gagnon said. "A lot of people try to make the impression that we don't care about the troops, but that's not true."


Sure you support the troops, that's why you keep insulting them.

For more information on the protest, visit the Veterans for Peace Web site at www.xxxxxxx.org.
Posted by: Raj || 08/30/2005 14:06 || Comments || Link || E-Mail|| [442 views] Top|| File under:
Walter Reed Counter-protestors
Scripps Howard from the DC Examiner, on page 5 at link



Since spring, long before an angry and loony mom named Cindy Sheehan set up camp outside President Bush's Texas ranch, anti-war activists have been holding vigils outside Walter Reed Army Medical Center on Friday nights. Organizers say they weren't getting much media attention — even after a pro-war group began gathering to protest the vigils.


So how long have the protests against the protests been going on?


Until last week, that is. That's when an online news service with politically conservative ties released a special report suggesting the vigils were actually protests aimed at wounded soldiers.


You remember reading about that - the signs made all the Rantburgers apoplectic.


Now, vigil organizers are alleging that the story is part of a strategy ...


Karl, is that you?


... by Bush supporters to hurt war protesters' ...
Oh, so they were protesting!
... credibility in the wake of Sheehan's public-relations success and sinking support for the war.
How about rage about taunting the wounded warriors as a motivation for the counter-protests?


They had credibility? Who knew?

"It's all part of a smear campaign," Medea Benjamin, a communist liberal anti-war activist from San Francisco and a co-founder of CodePink, one of the communist groups organizing the vigils, said in a telephone interview. Sheehan, the mother of a U.S. soldier killed in Iraq, has gotten help from liberal donors, liberal public-relations firms and liberal groups including CodePink.

Friday night at Walter Reed, the counterprotesters outnumbered the 20 or so vigil participants by a 3-to-1 margin. They waved flags, yelled at anti-war activists and painted signs like this one: "Cindy Sheehan Bride of Bin Laden."
Oh, dear. That was in poor taste. I think Binny's got better taste than that.
They said a hospital should be off-limits for political demonstrations, no matter the message.

One counterprotester, Vietnam veteran Ted Sampley, said he had come from Kinston, N.C., for the day, to give the anti-war crowd a piece of his mind. "Our wounded soldiers are not barter for them to use to try to push their cause," he said. "It's very transparent what they're doing. They don't care about soldiers' health benefits. This is deja vu, Vietnam, Jane Fonda, John Kerry, all over again."

Laura Costas of Silver Spring, Md., one of the vigil participants, said her brother served 14 months in Iraq with the Army and was injured when an explosive device hit his unarmored Humvee.
And that really was the end of the article. Unarmored humvee. The writer really could've taken off on that!
Posted by: Bobby || 08/30/2005 12:38 || Comments || Link || E-Mail|| [282 views] Top|| File under:
Anti-War Group Suspects it May be Victim of 'Infiltrators'
The anti-war group Code Pink, slammed by conservatives and some wounded veterans for co-sponsoring recent protests in front of the Walter Reed Army Medical Center in Washington, D.C., now suggests that the most inflammatory signs held up at the protests might have been the work of "infiltrators whose aim [was] to disrupt the vigil."


Fred, have you been naughty again?

I had no idea Karl Rove was this good.

Among the most controversial signs held up at the protests was the one reading "Maimed for a Lie." But far from qualifying as an "infiltrator," Kevin McCarron, a spokesman for another anti-war group sponsoring the demonstrations, was photographed on June 17 holding the "Maimed for a Lie" sign himself.

Cybercast News Service obtained the photo from the D.C. chapter of the conservative blogging group Free Republic. When contacted on Monday, McCarron acknowledged that he held the "Maimed for a Lie" sign at the June 17 protest. He also expressed reservations about having the sign appear in front of the Army hospital. "To some extent it might be (inappropriate,)" McCarron said. "We spoke to the (Walter Reed anti-war) organizers and they recommended it is a bit insensitive, so we are not going to show it anymore. "Then again, the maiming itself, the wounding itself, the killing itself that's occurring, that goes on, is also offensive," McCarron said.

McCarron did defend the use of the sign during an interview with Cybercast News Service at an Aug. 19 protest, although on that evening, the "Maimed for a Lie" placard was not present. Asked whether he thought the sign was offensive, McCarron said he was "more offended by the fact that many were maimed for life. "I am more offended by the fact that they (wounded veterans) have been kept out of the news," McCarron added. He also appeared on the Fox News Channel on Aug. 25 as a spokesman for the anti-war groups, defending the decision to protest in front of the medical center.

Over the weekend, Code Pink issued a statement, alleging that it was being subjected to "right wing attacks" and described the protests in question as the "Walter Reed Hospital vigil." "In recent weeks, the [Walter Reed Army Hospital] vigil has attracted some people who have tried to change the tone and message of the vigil, including yelling and holding up inappropriate signs," the Code Pink statement read. "The organizers have asked the newcomers to be respectful and wonder if they might indeed be infiltrators whose aim is to disrupt the vigil."


More likely they are some of the more extreme lefty groups.

Code Pink complaining that protest is inappropriate? I feel faint, I'd best go lie down ...

There appears to have been disagreement even within the Code Pink organization over the suitability of some of the signs that were featured at the protests. Asked by radio talk show host Sean Hannity on Aug. 25 whether she was "embarrassed" that signs reading "Maimed for a Lie" and "Enlist here to die for Halliburton" were being waved in front of the hospital, Code Pink co-founder Medea Benjamin replied: "I don't think the signs you said are appropriate signs and if I were there (at Walter Reed), I would ask them (the anti-war activists) to take them down."

But Laura Costas, also a Code Pink spokeswoman, insisted just hours later that such signs as "Maimed for a Lie," were appropriate. "If that's how somebody feels about it, they're entitled to that," Costas said during an appearance on the Fox News Channel program, "Hannity and Colmes."

McCarron, a Gulf War veteran, is no stranger to controversy. A 1999 article in the Socialist Review quoted him at an anti-war town meeting alleging that U.S. soldiers in the Gulf War had killed "innocent people, especially women and children." "In basic training they tell you not to steal, rape, or kill innocent people, especially women and children. All that was ignored in Iraq," McCarron said, according to the Socialist Review, in reference to the first Persian Gulf War of 1991. When reminded about this quote on Monday, McCarron conceded that he "probably" did make the statement, but said he was specifically referring to the U.S. military's decisions involving bombing. "I questioned what kind of ethics the aerial bombardment was bound by," McCarron explained. "I don't think aerial bombardment in the first Iraq warfare was bound by the same ethics that I (as a soldier) was bound by," McCarron, a former Marine intelligence specialist added.
Posted by: Steve || 08/30/2005 10:02 || Comments || Link || E-Mail|| [309 views] Top|| File under:
Home Front: Politix
Official who criticized Halliburton contract fired
A high-ranking Army Corps of Engineers official who publicly criticized the Pentagon's decision to award Halliburton Co. a no-bid contract for work in Iraq has been demoted, officials said Monday.

Bunnatine H. Greenhouse, who had been the Corps of Engineers' top procurement official since 1997, was removed, effective Saturday, for what Corps of Engineers officials called a poor job performance. Her lawyer, however, said her removal constitutes "blatant discrimination" and violates an earlier agreement with the Army to suspend her demotion until "a sufficient record" pertaining to her complaints is complete.

"The failure to abide by prior commitments and the circumstances surrounding Ms. Greenhouse's removal are the hallmark of illegal retaliation," her attorney, Michael D. Kohn, wrote in the letter to Defense Secretary Donald H. Rumsfeld. "Her removal will send a message to all concerned that if they dare stand up to corrupting influences within the Army contracting world their careers will be destroyed," he added.

Greenhouse was reassigned to a lesser job in the Corps of Engineers and removed from the Senior Executive Service, the top rank of civilian government employees.

Kris Kolesnik, executive director of the National Whistleblower Center, which is advising Greenhouse on contacts with members of Congress and the news media, said in an interview that Kohn was informed by the Pentagon's Inspector General's office that it is still preparing a report based on Greenhouse's allegations.

Greenhouse went public last year with her criticism of Iraq-related work awarded to Halliburton by the Corps of Engineers. Her main objection was the issuance to Halliburton subsidiary Kellogg, Brown & Root of a no-bid, five-year contract to restore Iraqi oil fields shortly before the Iraq war began in 2003.



Hoooo boy. I can't wait to see what D.U.M.B. and Daily Cooz are going to do with this.



Posted by: Jackal || 08/30/2005 09:57 || Comments || Link || E-Mail|| [267 views] Top|| File under:
What you didn't know about the 9/11 commission on Iraq/al-Qaeda
Ahmed Hikmat Shakir is a shadowy figure who provided logistical assistance to one, maybe two, of the 9/11 hijackers. Years before, he had received a phone call from the Jersey City, New Jersey, safehouse of the plotters who would soon, in February 1993, park a truck bomb in the basement of the World Trade Center. The safehouse was the apartment of Musab Yasin, brother of Abdul Rahman Yasin, who scorched his own leg while mixing the chemicals for the 1993 bomb. When Shakir was arrested shortly after the 9/11 attacks, his "pocket litter," in the parlance of the investigators, included contact information for Musab Yasin and another 1993 plotter, a Kuwaiti native named Ibrahim Suleiman. These facts alone, linking the 1993 and 2001 attacks on the World Trade Center, would seem to cry out for additional scrutiny, no?

The Yasin brothers and Shakir have more in common. They are all Iraqis. And two of them--Abdul Rahman Yasin and Shakir--went free, despite their participation in attacks on the World Trade Center, at least partly because of efforts made on their behalf by the regime of Saddam Hussein. Both men returned to Iraq--Yasin fled there in 1993 with the active assistance of the Iraqi government. For ten years in Iraq, Abdul Rahman Yasin was provided safe haven and financing by the regime, support that ended only with the coalition intervention in March 2003.

Readers of The Weekly Standard may be familiar with the stories of Abdul Rahman Yasin, Musab Yasin, and Ahmed Hikmat Shakir. Readers of the 9/11 Commission's final report are not. Those three individuals are nowhere mentioned in the 428 pages that comprise the body of the 9/11 Commission report. Their names do not appear among the 172 listed in Appendix B of the report, a table of individuals who are mentioned in the text. Two brief footnotes mention Shakir.

Why? Why would the 9/11 Commission fail to mention Abdul Rahman Yasin, who admitted his role in the first World Trade Center attack, which killed 6 people, injured more than 1,000, and blew a hole seven stories deep in the North Tower? It's an odd omission, especially since the commission named no fewer than five of his accomplices. Why would the 9/11 Commission neglect Ahmed Hikmat Shakir, a man who was photographed assisting a 9/11 hijacker and attended perhaps the most important 9/11 planning meeting? And why would the 9/11 Commission fail to mention the overlap between the two successful plots to attack the World Trade Center? The answer is simple: The Iraqi link didn't fit the commission's narrative.

AS THE TWO SIDES in the current flap over Able Danger, a Pentagon intelligence unit tracking al Qaeda before 9/11, exchange claims and counterclaims in the news media, the work of the 9/11 Commission is receiving long overdue scrutiny. It may be the case, as three individuals associated with the Pentagon unit claim, that Able Danger had identified Mohammed Atta in January or February 2000 and that the 9/11 Commission simply ignored this information because it clashed with the commission's predetermined storyline. We should soon know more. Whatever the outcome of that debate, the 9/11 Commission's deliberate exclusion of the Iraqis from its analysis is indefensible.

The investigation into the 9/11 attacks began with an article of faith among those who had conducted U.S. counterterrorism efforts throughout the 1990s: Saddam Hussein's Iraq was not--could not have been--involved in any way. On September 12, 2001, the day after the attacks, George W. Bush asked Richard Clarke to investigate the attacks and possible Iraqi involvement in them. Clarke, as he relates in his bestselling book, was offended even to be asked. He knew better.

Philip Zelikow, executive director of the 9/11 Commission, started from the same assumption. So did Douglas MacEachin, a former deputy director of the CIA for intelligence who led the commission's study of al Qaeda and was responsible for the commission's conclusion that there was "no collaborative operational relationship" between Iraq and al Qaeda. (Over the course of the commission's life, MacEachin refused several interviews with The Weekly Standard because, we were told, he disagreed with our understanding of the relationship between Iraq and al Qaeda.)

From the evidence now available, it seems clear that Saddam Hussein did not direct the 9/11 attacks. Few people have ever claimed he did. But some four years after the attacks of September 11, 2001, and one year after the 9/11 Commission released its final report, there is much we do not know. The determination of these officials to write out of the history any Iraqi involvement in terrorism against America has contributed mightily to public misperceptions about the former Iraqi regime and the war on terror.

HERE IS WHAT WE KNOW TODAY about Ahmed Hikmat Shakir. In August 1999, Shakir, a 37-year-old Iraqi, accepted a position as a "facilitator" at the airport in Kuala Lumpur, Malaysia. A "facilitator" works for an airline and assists VIP travelers with paperwork required for entry and other logistical issues. Shakir got the job because someone in the Iraqi embassy in Malaysia wanted him to have it. He started that fall. Although Shakir officially worked for Malaysian Airlines, his contact in the Iraqi embassy controlled his schedule. On January 5, 2000, Shakir apparently received an assignment from his embassy contact. He was to escort a recent arrival through immigration at the airport. Khalid al Mihdhar, a well-connected al Qaeda member who would later help hijack American Airlines Flight 77, had come to Malaysia for an important al Qaeda meeting that would last at least three days. (Shakir may have also assisted Nawaf al Hazmi, another hijacker, thought to have arrived on January 4, 2000.)

Malaysian intelligence photographed Shakir greeting al Mihdhar at the airport and walking him to a waiting car. But rather than see the new arrival off, he hopped in the car with al Mihdhar and accompanied him to the meeting. Malaysian intelligence has provided its photographs to the CIA. While U.S. officials can place Shakir at the meeting with the hijackers and several high-ranking al Qaeda operatives, they do not know whether Shakir participated actively. (Also present at the meeting were Hambali, al Qaeda's top man in South Asia, and Khallad, later identified as the mastermind of the attack on the USS Cole.) The meeting concluded on January 8, 2000. Shakir reported to work at the airport on January 9 and January 10, and then never again. Khalid al Mihdhar and Nawaz al Hazmi also disappeared briefly, then flew from Bangkok, Thailand, to Los Angeles on January 15, 2000.

Shakir, the Iraqi-born facilitator, would be arrested six days after the September 11 attacks by authorities in Doha, Qatar. According to an October 7, 2002, article by Newsweek's Michael Isikoff and Daniel Klaidman, "A search of Shakir's apartment in Doha, the country's capital, yielded a treasure trove, including telephone records linking him to suspects in the 1993 World Trade Center bombing and Project Bojinka, a 1994 Manila plot to blow up civilian airliners over the Pacific Ocean." (Isikoff, it should be noted, has been a prominent skeptic of an Iraq-al Qaeda connection.)

Shakir had contact information for a lot of bad people. As noted, one was a Kuwaiti, Ibrahim Suleiman, whose fingerprints were found on the bombmaking manuals U.S. authorities allege were used in preparation for the 1993 World Trade Center bombing. Suleiman was convicted of perjury and deported to Jordan. Another was Musab Yasin, the brother of 1993 Trade Center bomber Abdul Rahman Yasin. Yet another was Zahid Sheikh Mohammed, brother of Khalid Sheikh Mohammed, the mastermind of the September 11 attacks, now in U.S. custody. Shakir also had an old number for Taba Investments, an al Qaeda front group. It was the number long used by Mahmdouh Mahmud Salim, the highest-ranking Iraqi member of al Qaeda. According to testimony from al Qaeda informants, Salim maintained a good relationship with Saddam's intelligence service.

Despite all of this, the Qatari authorities released Shakir shortly after they arrested him. On October 21, 2001, Shakir flew to Amman, Jordan, where he hoped to board a plane to Baghdad. But authorities in Jordan arrested him for questioning. Shakir was held in a Jordanian prison for three months without being charged, prompting Amnesty International to write the Jordanian government seeking an explanation. The CIA questioned Shakir and concluded that he had received training in counter-interrogation techniques. Shortly after Shakir was detained, Saddam's government began to pressure Jordanian intelligence--with a mixture of diplomatic overtures and threats--to release Shakir. They got their wish on January 28, 2002. He is believed to have returned promptly to Baghdad.

I have discussed Shakir with nine U.S. government officials--policymakers and intelligence officials alike. The timeline above represents the consensus view. Two weeks before the 9/11 Commission's final report was released to the public, the Senate Select Intelligence Committee released its own evaluation of the intelligence on Iraq. The Senate report added to the Shakir story.
"The first connection to the [9/11] attack involved Ahmed Hikmat Shakir, an Iraqi national, who facilitated the travel of one of the September 11 hijackers to Malaysia in January 2000. [Redacted.] A foreign government service reported that Shakir worked for four months as an airport facilitator in Kuala Lumpur at the end of 1999 and beginning of 2000. Shakir claimed he got this job through Raad al-Mudaris, an Iraqi Embassy employee. [Redacted.] Another source claimed that al-Mudaris was a former IIS [Iraqi Intelligence Service] officer. The CIA judged in "Iraqi Support for Terrorism," however, that al-Mudaris' [redacted] that the circumstances surrounding the hiring of Shakir for this position did not suggest it was done on behalf of the IIS."
A note about that last sentence: The Senate committee report is a devastating indictment of the CIA's woefully inadequate collection of intelligence on Iraq, and its equally flawed analysis. It is of course possible that the CIA's judgment about al Mudaris is correct, but the bulk of the report inspires no confidence that it is. Consider the three new facts in this brief summary. One, Shakir himself told interrogators that an Iraqi embassy employee got him the job that allowed him to help the hijacker(s). Two, that Iraqi embassy employee was Raad al Mudaris. Three, another source identified al Mudaris as former Iraqi Intelligence.

All of this information was known to the U.S. intelligence community months before the 9/11 Commission completed its investigation. And yet none of it appeared in the final report. Two footnotes are the sum total of what the 9/11 Commission had to say about Ahmed Hikmat Shakir. Here is the more substantive, footnote 49 to Chapter 6, on page 502 of the 567-page report:
"Mihdhar was met at the Kuala Lumpur airport by Ahmed Hikmat Shakir, an Iraqi national. Reports that he was a lieutenant colonel in the Iraqi Fedayeen turned out to be incorrect. They were based on a confusion of Shakir's identity with that of an Iraqi Fedayeen colonel with a similar name, who was later (in September 2001) in Iraq at the same time Shakir was in police custody in Qatar."
The report is sourced to a briefing from the CIA's counterterrorism center and a story in the Washington Post. And that's it. Readers of the 9/11 Commission report who bothered to study the footnotes might wonder who Shakir was, what he was doing with a 9/11 hijacker in Malaysia, and why he was ever "in police custody in Qatar." They might also wonder why the report, while not addressing those questions, went out of its way to provide information about who he was not. Such readers are still wondering.

There is no doubt the 9/11 Commission had this information at its disposal. On the very day it released its final report, commissioner John Lehman told me that Shakir's many connections to al Qaeda and Saddam's regime suggested something more than random chance. So how is it that the Senate Select Intelligence Committee report contains a substantive account of Shakir's mysterious contribution to the 9/11 plot, while the 9/11 Commission report--again, released two weeks later--simply ignores it?

We now know even more about Shakir's Iraqi embassy contact, Raad al Mudaris. The post-Saddam Iraqi government launched its own, secret investigation of al Mudaris and his activities. Al Mudaris was a "local employee" of the Iraqi embassy in Kuala Lumpur. That is, he was an Iraqi already living in Malaysia when he began working officially for the embassy. Although Shakir named him as his Iraqi embassy contact and another source noted his affiliation with the Iraqi Intelligence Service, the U.S. government never arrested al Mudaris. He continued his nominal employment at the Iraqi embassy in Kuala Lumpur even after the Iraq war, outliving the regime that had employed him. He left that position early last fall, shortly after he was named publicly in the Senate Select Intelligence Committee report. A senior Iraqi government official tells The Weekly Standard that al Mudaris still lives in Malaysia, a free man.

BY THE END OF LAST WEEK, the demands for more information on Able Danger had reached fever pitch. The Pentagon claimed to have launched an aggressive investigation into the project. 9/11 Commission co-chairman Thomas Kean was demanding more information on Able Danger from the National Security Council. And Senator Arlen Specter, a Pennsylvania Republican who is chairman of the Senate Judiciary Committee, fired off a hard-hitting letter to FBI director Robert Mueller demanding answers to a series of questions about the Pentagon unit and its interactions with the FBI.

Answers about Able Danger would be nice, but it is surely long past time for answers on Ahmed Hikmat Shakir, Abdul Rahman Yasin, and Musab Yasin. The 9/11 Commission itself and other relevant bodies should reexamine Shakir's role in the 9/11 plot and his connections to the 1993 World Trade Center plotters. The Bush administration should move quickly to declassify all of the intelligence the U.S. government possesses on Shakir and the Yasin brothers. The Senate and House intelligence committee should demand answers on the three Iraqis from the CIA, the DIA, and the FBI.

Here are some of the questions they might ask:
* Ahmed Hikmat Shakir was arrested in Doha, Qatar, just six days after the 9/11 attacks. How was he apprehended so quickly? Was the CIA monitoring his activities? What did the 9/11 Commission know about this arrest? And why wasn't it included in the 9/11 Commission's final report?

* Who identified Shakir's Iraqi embassy contact, Raad al Mudaris, as former Iraqi Intelligence? Is the source credible? If not, why not?

* Have other detainees been asked about Ahmed Hikmat Shakir? If so, what have they said?

* What do the former employees of the Iraqi embassy in Malaysia tell us about Ahmed Hikmat Shakir and Raad al Mudaris?

* Has anyone from the U.S. government interviewed Raad al Mudaris? If so, how does he explain his activities?

* Have the names Ahmed Hikmat Shakir and Raad al Mudaris surfaced in any of the documents captured in postwar Iraq from the Iraqi Intelligence headquarters in Baghdad?

* How long was the phone call between Ahmed Hikmat Shakir and the safehouse shortly before the 1993 World Trade Center attack?

* Does the U.S. government have other indications that Ahmed Hikmat Shakir and the 1993 World Trade Center bombers were in contact, either before or after that attack?

* Vice President Dick Cheney has spoken publicly about documents that indicate Abdul Rahman Yasin was provided safe haven and financing upon his return to Iraq in 1993. The FBI is blocking declassification of those documents, despite the fact that Yasin is on the FBI Most Wanted Terrorist list. Why?

* Before Operation Iraqi Freedom, Abdul Rahman Yasin, Musab Yasin, and Ahmed Hikmat Shakir were all believed to be in Iraq. Where are they today?
Posted by: Dan Darling || 08/30/2005 00:14 || Comments || Link || E-Mail|| [404 views] Top|| File under:
Home Front: WoT
Harvard, Yale say Iraq War More Expensive Than WW I
Despite the relatively small number of American armed forces in Iraq and Afghanistan (140,000), the war effort is rapidly shaping up to be the third-most expensive war in United States history. This conflict has already cost each American at least $850 in military and reconstruction costs since October 2001.

If the war lasts another five years, it will cost nearly $1.4 trillion, calculates Linda Bilmes, who teaches budgeting at the Kennedy School of Government at Harvard University. That's nearly $4,745 per capita. Her estimate is thorough.


And no doubt, "Harvard-fair".


She includes not only the military cost but also such things as veterans' benefits ...


wouldn't those costs be incurred whether or not we were at war? That's loading up, not thorough, and not "fair".


... and additional interest on the federal debt.


Were the costs of all the other wars calculated in the same fashion?


But even in stripped-down terms, looking only at military costs and using current dollars, the war's cost for the US already exceeds that of World War I. That's in money, not in blood and tears. Fatalities from the combined Afghanistan-Iraq conflict now exceed 2,000. American participation in 1917-18 in World War I, a war infamous for its trench-warfare slaughter, resulted in 53,513 US deaths.


So it seems the Harvard study does not consider the value of a human life.... Otherwise the WoT would be less costly.


In constant inflation-adjusted dollars, the current conflict is the fourth most costly US war, behind World War II, Vietnam, and Korea. The chart below,

(see link)

researched by Yale ...


Yale? Oh, that'll be fair!


... University economist William Nordhaus just before President Bush launched the Iraq war (and now updated for inflation), estimates Korea's military cost at $361 billion. Given the Iraq-Afghanistan war is costing from $80 billion to $100 billion a year, its price is likely to exceed that of the Korean War by late 2006 or 2007 - if it lasts that long. Last week, President Bush told the Veterans of Foreign Wars that the US will "finish the task" in Afghanistan and Iraq to honor those already fallen. Some analysts say Bush's statement implies that he anticipates the war lasting a long time.


Nice, vague, general statement, designed to make you uneasy.


In terms of expenditures per soldier, the Iraq and Afghanistan wars are the most costly ever for the US, experts say. That's because of expensive technology and equipment, saving lives the Pentagon's heavy reliance on well-paid private contractors for some security operations, ...


which saves money when there is not a war, and if you figured in the cost of keeping those soldiers in uniform, could save money, too


... the higher pay and other inducements for an all-volunteer force, ...


Yes, I miss the draft, too!


... rising fuel costs, and difficulties in supplying troops in the Middle East.


Surely, the Civil War was cheaper, due to lower resupply costs. And the WoT would be cheaper if we fought it here?


Military costs are only one aspect. Spending for reconstruction and security, so far, add up to $24 billion for Iraq and $7 billion in Afghanistan, Kosiak figures. He puts the combined ongoing military and reconstruction costs at $7 billion to $8 billion per month. <
SPAN CLASS=HILITE>And did the WW II costs include the Marshall Plan costs, update to current dollars?
In her estimate, Ms. Bilmes figures on $460 billion in military costs for the next five years, plus $315 billion in veterans' costs, $220 billion in added interest, and $119 billion for the economic impact of a $5 increase per barrel in the price of oil through July 2010. "I tried to be conservative," she says.


Not like 'Republican conservative', but 'conservative estimates' can never be accused of being 'low'.


(Her oil-cost estimate is based on the 15 percent reduction in Iraqi oil output since before the Iraq invasion and the increased instability in the Middle East.)


And now, the silver lining...


From one standpoint, the US economy should find it easier to absorb the present war. Today's defense budget is about 4 percent of gross domestic product, the nation's output of goods and services.


A pretty samll 'tax' for security!


That compares with 6.2 percent in the 1980s, 9.4 percent in 1960 (Vietnam), 14.2 percent in 1953 (Korea), and 38 percent in 1944 (World War II). In that respect, today's war "is much cheaper," says Kosiak.


Too bad freedom isn't free. It certainly "should" be.
Posted by: Bobby || 08/30/2005 12:10 || Comments || Link || E-Mail|| [259 views] Top|| File under:
Islamic school furor (Lodi)
Via Jihad Watch

Lodi clash: Would center educate or teach terror?

Out in the cornfields south of Lodi, only a faded yellow farmhouse and a prosaic metal shed stand on the 18-acre site of the Farooqia Islamic Center. But this is a field of dreams. Or nightmares. Take your pick.

Supporters of the center envision a small elementary school that embraces traditional Islamic values, a gathering place for Muslim women who are otherwise sequestered at home, a playground, a library and a site for worship. "There's a huge need for it," said Pamela Parvez, a Lodi mother of seven who makes an 80-mile round-trip drive each weekday to ferry her fourth-grader to an Islamic school in Sacramento.

But federal attorneys and agents, mounting a counterterrorism offensive in Lodi, saw a darker future for the Farooqia Islamic Center. They have alleged in court that the facility's secret mission may have been to recruit and groom American Muslims for the jihad - the holy war against enemies of Islam. In testimony at an immigration court hearing Aug. 9, FBI agent Gary Schaaf compared the Lodi school to militant madrassahs - Muslim seminaries - in Pakistan: "Our investigation has come across information that the (planned Lodi) madrassah is part of a long-term plan ... during which students would be spotted and assessed and maybe eventually be ready to commit acts of violence in the U.S."

Supporters of the Farooqia Islamic Center emphatically deny any connection with terrorism. "The intent was for the school to teach kindergarten through fourth grade," said Taj Khan, a leader in Lodi's large Pakistani community and member of the center's board of directors. "It was to be an independent charter school licensed by the state. How could it be a terrorist school? A 5-year-old terrorist? It is mind-boggling. God help the FBI if they think that right under the noses of the community such a thing could be established."

The FBI will not elaborate on its allegations, saying the investigation continues.

The terrorist accusation, stunning as it is, is not the only hurdle facing the Farooqia Islamic Center. Its neighbors on Lower Sacramento Road are appealing to San Joaquin County to quash the project on the grounds it will generate noise and traffic. County supervisors will consider the appeal at a hearing Sept. 27. Planning commissioners approved the Farooqia project on a 3-1 vote, said Carrie Sullivan, the county's community development director. "For us, this is strictly a land-use issue," she said. "The proposal is for a religious assembly type of use. The kind of religion is not germane to our analysis."

Meanwhile, a faction within the Lodi Muslim Mosque is suing the center's board of directors for $200,000. And the project's founder and fundraising spearhead, former Lodi imam Muhammed Adil Khan, was deported to Pakistan this month as part of the terrorism probe.

The idea for the Farooqia Islamic Center took root when Adil Khan, a religious scholar from Pakistan, joined the Lodi Muslim Mosque in 2001. For a decade, the mosque had been working to raise money to open its own school - and had succeeded in purchasing a 7-acre site south of Lodi. Adil Khan meshed the mosque's effort with his plan to build a larger Islamic center. He solicited contributions from Muslims in the Bay Area and across the country. Eventually, Adil Khan raised $420,000 - about a third of it from selling the mosque's 7 acres - to purchase the 18 acres on Lower Sacramento Road. He and his family moved into the farmhouse on the property.

But Adil Khan's intention to open the center to the community - he envisioned Christian and Jewish children attending as well as Muslims - irked more conservative members of the mosque, according to Taj Khan (no relation to the imam). This faction sued Farooqia Islamic Center for fraud in March - and informed federal immigration officials that Adil Khan's religious-worker visa had expired. Their lawyer, Joseph T. Rishwain Jr. of Stockton, said his clients want to be repaid the money from the sale of the land. "The Farooqia people misused the money," Rishwain said. "We just want that money back."

The Lodi terrorist investigation broke in June, capturing international media attention. Two Pakistani Americans, Lodi father and son Umer and Hamid Hayat, were arrested and charged with lying to the FBI about their alleged involvement with a terrorist training camp in Pakistan. During the Hayats' interrogations, FBI officials allege, they implicated Adil Khan and his protégé, Shabbir Ahmed, as ringleaders in a plot to recruit for the jihad. The two imams, who never faced terrorist-related charges, were arrested June 4 for visa violations. After being held in county jails for two months, they agreed to deportation rather than remain in custody while their immigration cases were decided. Adil Khan and his family flew to Pakistan Aug. 15, leaving behind his dream for Farooqia Islamic Center - whatever that dream may have been.

Taj Khan said fundraising for construction will resume once the county issues a building permit. For the present, the center remains an architect's rendering depicting shining domes, arched entries and burbling fountains. Only a temporary library, in the converted tractor shed, is a reality.

One day last week, Pamela Parvez sat in the library, surrounded by hundreds of gilt-bound religious books gleaming on the shelves, and talked about what the center would mean to her and other Muslim women. On a warm Lodi morning, she wore a lace-edged cloth over her blond hair, a long-sleeved tunic, and loose cotton pants. Traditional Muslim women live sheltered lives, she said, with their social interactions generally limited to their own families.

"I first got involved because of the plans for the school, but then I realized there is also a need for a place for Muslim women to learn and pray together," said Parvez, who is 48. The native Californian converted to Islam in 1986. "We're hungry for that kind of connection, and now there's no place for us. "Muslim women live the old-fashioned Donna Reed stereotype - they stay at home and take care of the family and the house, and they regard that as the most important job they can do. They find it a challenge to live in a society not conducive to Islam. They tend to be shy and modest, and many are immigrants, far from their families."

Parvez said the elementary school, initially planned for 50, would fill another essential need. "Several Lodi families who want a traditional Muslim education for our children drive our kids clear to Sacramento," she said. "Others home-school. We make that sacrifice because we believe it is important to make religious training part of their daily activity." Many Muslim girls, she explained, are schooled at home once they reach puberty and must be shielded from contact with males. Eventually, backers of the Farooqia plan had hoped their school would grow to include upper grades, with separate classes for boys and girls.

Now, with the extraordinary happenings in Lodi, nothing is certain. Things are in Allah's hands, Parvez said calmly - though she does acknowledge some personal outrage. "It's a real test of our faith and our patience right now," she said. "I'm angry at the people who brought this on us. I'm disappointed and sad. Sometimes we question what happens - but Allah knows best. Inshallah (God willing), the Islamic center will happen."
Posted by: ed || 08/30/2005 11:23 || Comments || Link || E-Mail|| [258 views] Top|| File under:
al-Arian Trial is a Mess
Confusion about the status of an FBI agent during a month of testimony in the terror-support trial of Sami Al-Arian brought pleas for a mistrial Monday. FBI Agent Kerry Myers spent weeks on the witness stand summarizing prosecution evidence and explaining coded references and other context in more than 400 intercepted telephone calls and faxes. Prosecutors offered Myers as an expert witness on the Palestinian Islamic Jihad, and defense attorneys assumed he was accepted as one.

He wasn't. U.S. District Judge James Moody limited the scope of Myers' cross- examination that started Wednesday. On Monday, Moody rejected a mistrial motion from attorneys for defendant Hatim Fariz.

When Myers first took the stand, Moody told jurors they should decide how much weight to give the agent's opinions, ``and you can understand how that could cause heartburn for any defendant in any case if they have an FBI agent up there testifying as an expert.''


And would the judge like to explain what sort of credentials he would accept in order to consider a person an "expert" on terror or terrorist organizations? Is there some sort of degree I didn't know about?


On Monday, Moody said the court never recognized Myers as an expert and that he allowed the agent to answer questions based only upon documents in evidence. Defense attorneys say they didn't know that until cross- examination began. ``The defense has thus far been largely foreclosed from cross-examining Agent Myers on the quality of his investigation, despite his role in the case,'' wrote Allison Guagliardo, an attorney for Fariz, in a motion for a mistrial. ``If the defense counsel were misled and confused, then there is a significant likelihood that the jury was as well,'' Guagliardo wrote.


As well as anybody reading this sloppy, uninformative article. But I'm getting ahead of myself. Read on:


Defense attorney William Moffitt, who represents Al-Arian, said he structured cross- examination believing Myers was treated as an expert witness. His questioning on Wednesday drew repeated prosecution objections, which Moody upheld. Moffitt argued for more latitude at the time, noting that Myers testified about the Islamic Jihad's definition of a martyr, interpreted coded language in conversations and faxes, and said that Al-Arian became the most powerful man in the group after his reform plan passed in 1994. ``That clearly was based on his expertise, his investigation and all those things,'' Moffitt said Wednesday.


Yes, it was. So here we have the defense willing to concede that the agent is an expert, but an "impartial" judge who will not. If this is confusing to you, join the club.


``You can't turn him into a different kind of witness and start going other places,'' Moody said. ``You can put on your own witness to do that.''

A second issue threatened to derail the case Monday. Two jurors reported that a third juror has made comments about the case despite Moody's instructions not to talk about it. Prompted by a juror's note, the judge, just before a lunch break last week, reminded the group of his original instructions. After meeting with attorneys Monday, he agreed to find out what prompted the note.

Two jurors, a man and a woman who sit next to each other, each said they heard a man make comments about the case. Each said the references dealt with the Islamic Academy of Florida, a private school Al-Arian used to run. ``He thought it was a front'' for the Islamic Jihad, the male juror said.


Note to juror: save your analysis for Rantburg. Disobeying the jury instructions is going to result in a mistrial or worse.


Al-Arian and three other men face a 53-count indictment charging them with helping finance and run the Palestinian Islamic Jihad. The female juror acknowledged she wrote last week's note and identified the speaker as a man who sits behind her. He doesn't mention specific evidence, she said, but he does make comments. ``He's so pro-government,'' she said.


As opposed to... what, exactly? We'll never know, because the biased and/or inept "reporter" wouldn't know how to write a coherent story if his life depended upon it.


Jurors' identities are being kept secret. Moody has said he does not want anything done to identify them publicly and subject them to questions or pressure from relatives or friends.


This is Jury 101. Why even waste the ink to write it?


It's not clear what if anything will happen. Attorneys discussed the issue at the judge's bench. The defense wants the juror removed from the panel and may want a mistrial. Moody asked them to submit relevant case law.

Meanwhile, all the defense attorneys received a summary of a classified report concerning an Islamic Jihad plot to attack inside the United States. Myers referenced the plot, which he said was thwarted, during cross-examination last week. He said he could not answer detailed questions because of the secret nature of the report. Two attorneys, Guagliardo and Bruce Howie, who represents Ghassan Ballut, have security clearances and were able to read the entire report. Before Moody cut him off, Moffitt referred to the plot as ``a rogue operation undertaken by a member.'' The judge offered the attorneys a chance to question Myers further, but none accepted. He also rejected a prosecution request to inform the jury that defense attorneys have been given more information about the alleged plot.


If this is the way all al-Arian stories are reported, it's no wonder people believe him when he claims it's a "witch-hunt". This article is so slanted in al-Arian's favor you'd swear it was typed by his lawyer. Face it folks, this guy is going to walk if this keeps up. The best we can hope for is a mistrial, if this article is even close to the truth.
Posted by: Chris W. || 08/30/2005 00:10 || Comments || Link || E-Mail|| [269 views] Top|| File under:
Would-be Bush assassin to face new charges
An American student charged in an al Qaeda plot to kill President Bush and conduct a Sept. 11-style terrorist attack in the United States may face additional charges in the next several weeks, federal prosecutors said yesterday.

Prosecutors revealed the possibility of upgraded charges at a hearing in U.S. District Court in Alexandria in the case against Ahmed Omar Abu Ali. They did not disclose what the new counts could be.

Abu Ali, 24, of Falls Church, is charged with material support of al Qaeda in a plot to kill Bush and establish an al Qaeda cell in this country. The government says he confessed to the assassination plot while being detained in Saudi Arabia and admitted discussing with al Qaeda his plans to conduct attacks in the United States that included crashing hijacked planes into buildings.

But defense attorneys contend that any statements Abu Ali made while in Saudi custody were obtained through torture. As the case moves toward trial in October, the torture allegation promises to be key in determining whether the high-profile case -- and other terrorism cases that involve a defendant's conditions of confinement in a foreign country -- can effectively be prosecuted in a U.S. courtroom.

If a federal judge concludes that Abu Ali was tortured, much of the evidence against him could be thrown out because it was obtained under duress.

Two doctors who examined Abu Ali found evidence that he was tortured in Saudi Arabia, including scars on his back consistent with having been whipped, defense lawyers have said in court papers.

But at yesterday's hearing, prosecutors repeated their denials that Abu Ali had been tortured, with Assistant U.S. Attorney David Laufman calling the allegation "a fabrication." When Abu Ali was questioned by FBI agents in Saudi Arabia in September 2003, Laufman said, he made "a cryptic reference to mental torture" but said nothing about physical mistreatment.

The torture allegations came up yesterday in arguments over other pretrial motions in the case. Those claims are likely to be a key part of a hearing starting Sept. 19 that could last up to three days.

Also yesterday, U.S. District Judge Gerald Bruce Lee said potentially important evidence cannot be turned over to the defense because none of Abu Ali's attorneys has obtained security clearance to review classified information. The government recently rejected the clearance application filed by one of the lawyers, Ashraf Nubani. It is unclear why. But Lee, who is overseeing the case, also said the amount of classified evidence is small.

Prosecutors unsealed a six-count indictment against Abu Ali on Feb. 22. At a detention hearing a week later, an FBI agent testified that Abu Ali had admitted that he and other members of an al Qaeda cell in Saudi Arabia planned to hijack airplanes overseas and crash them into targets in the United States.

The conspirators also discussed plans to kill members of Congress, blow up ships in U.S. ports and aircraft at U.S. military bases and free terrorist prisoners at Guantanamo Bay, Cuba, the agent testified. The charges came after Abu Ali's family mounted a highly public campaign for his release from Saudi custody. He was arrested by Saudi security officials in 2003 while studying at a university there.
Posted by: Dan Darling || 08/30/2005 00:16 || Comments || Link || E-Mail|| [271 views] Top|| File under:
Southeast Asia
Soddy cash funds Philippines violence
FUNDS for terrorism in the Philippines are flowing into the country, mostly from the Middle East, a senior security official said over the weekend while admitting authorities are unable to stop it.

National Security Adviser Norberto Gonzales said the money could be flowing to Jemaah Islamiyah, an Indonesia-based terrorist group linked to al-Qaeda which is accused of training terrorists in the Philippines.

Gonzales, speaking on Vice President Noli de Castro's radio program, said Indonesian authorities have informed Philippine security officials that 10 Jemaah Islamiyah members on a suicide mission have slipped into the country, with two believed to be in Manila.

"We have not yet captured the suicide bombers, and money continues to flow in that we cannot stop," Gonzales said. "I cannot say how we are able to find out, but I can say that money is coming in and [bombing] materials are being purchased."

He declined to give details but indicated that couriers take advantage of the high traffic between the Philippines and the Middle East, where hundreds of thousands of Filipinos work.

"We know more or less [how much money is coming in], but we are not saying so," he told The Associated Press.

He said a "combination" of some foreign visitors from the Middle East and Filipino workers serve as money couriers.

"What we are looking at is the regularity of it, which means there is continuing operations now," he said.

Gonzales said he recommended that terrorism, including the arrest in the Philippines of some Saudi Arabian terror suspects, be included in talks between President Arroyo and Saudi King Abdullah during her visit to the kingdom next month.

Two bombs wounded 30 people in southern Zam-boanga city early this month in an attack blamed on the al-Qaeda-linked Muslim extremist group Abu Sayyaf.

The Abu Sayyaf, which is on the US and European lists of terrorist organizations, has been blamed for other bombings, including an explosion last year on a ferry that killed at least 116 people.

Philippine security officials say the group also has ties with Jemaah Islamiyah, which has cells in several Southeast Asian countries.

The President's spokesman, Ignacio Bunye, said the government will not relax in its efforts to stop the terrorists, despite gaining ground in "uprooting homegrown and foreign terrorist cells."

"The threat of terrorism does not sleep and our campaign is, and should be, relentless and steadfast," Bunye said in a statement.

"We continue to intensify our intelligence sharing and cooperation with our allies."
Posted by: Dan Darling || 08/30/2005 00:39 || Comments || Link || E-Mail|| [285 views] Top|| File under:
Ferry bomb designed to burn, not explode
THE BOMB that injured 30 people on a passenger ferry appeared to have been designed to only cause a fire, the Philippine National Police said Monday, while President Gloria Macapagal-Arroyo blamed terrorists, with officials pointing the finger at the al-Qaeda-linked Abu Sayyaf group.

"It was found that a low explosive substance was used here, unlike in previous bombings," said PNP spokesperson Leopoldo Bataoil of Sunday morning's blast aboard the MV Doña Ramona as it was boarding passengers at the Dangkalan wharf in Lamitan town, Basilan province.

"If it's a low explosive, the effect would be a burning effect that could cause fire," Bataoil said.

He said it was not clear why the substance was used instead of a highly explosive substance, but it was possible the perpetrators' aim was only "to instill fear and panic."

Ms Arroyo in a statement said, "I condemn the ferry bombing... as a crime against peace and humanity that will not go unpunished. I have directed our security forces to pinpoint and hunt down the perpetrators who have shown a total disregard for the law and human life."

The ferry was preparing to depart with more than 300 passengers for nearby Zamboanga City when the bomb went off. At least six people were badly injured, including a soldier, with nine children among the casualties.

PNP Director General Arturo Lomibao quickly flew to Lamitan and created an investigative task force composed of bomb experts, investigators, crime lab experts and officers from the local police command.

Bataoil said police were using witness accounts to draw a sketch of the man suspected to have left the bomb, hidden in a cardboard box filled with old clothes, on a counter in the canteen at the rear of the ferry.

The suspicious-looking man hurriedly disembarked, said Brigadier General Raymundo Ferrer, 103rd Army Brigade commander, who also rushed to the scene.

Ferrer said no one had claimed responsibility for the attack, but the Abu Sayyaf, which has a presence on Basilan, was a prime suspect.

Last year, a bomb went off on the SuperFerry 14 in Manila Bay, killing 116 people in the country's worst terror attack. The Abu Sayyaf took responsibility for the blast. Two bombs that wounded 30 people in Zamboanga City early this month were also blamed on the group.

Armed Forces Chief of Staff Lieutenant General Generoso Senga said the bomb attack was the handiwork of the Abu Sayyaf.

"That is the consensus of all investigative agencies handling the case. That is the initial conclusion," Senga said in an interview in Camp Aguinaldo yesterday.

He said the conclusion was "based on the existing threat and the capability of the group to conduct such an atrocity."

Senga theorized the Abu Sayyaf attacked the Doña Ramona to divert the military's attention away from its pursuit of Abu Sayyaf chieftain Khadaffy Janjalani in Central Mindanao.

Lomibao, however, was not so quick to blame the Abu Sayyaf.

"Definitely it was a terrorist attack but we cannot say for sure," he said.

The Moro Islamic Liberation Front, which in the past had been blamed for almost every bombing incident in the country, is helping the government this time.

The MILF said it had deployed personnel to gather information on who was behind the ferry bombing.

"The MILF is helping in hunting down the perpetrators of the latest attack against civilians," said Ghazali Jaafar, MILF vice chief for political affairs.

The MILF moved even without a formal request from the government. The peace talks between the government and the MILF are currently suspended.

"We denounce terrorism. Right now, we are in the process of gathering information. We have alerted our men in Basilan to inform us if they have information about those behind the ferry blast," Jaafar said.

He said the move was part of their commitment to the guidelines of the Adhoc Joint Action Group (Adjac), which is composed of representatives from both the government and MILF and is tasked to stop terrorists and kidnappers.

Chief Superintendent Sukarno Ikbala, police director of the Autonomous Region in Muslim Mindanao, said the explosive was not meant to kill.

"Unlike other bomb attacks that were meant to kill and destroy, this one was different because the explosive had no shrapnel as evidenced by the victims who only suffered burns," Ikbala said.

Superintendent Jose Bayani Gusela, Zamboanga City Police deputy director and chief of the local police Explosives and Ordnance Detection Unit, was more definite.

"The suspect or suspects used a black powder commonly found in pyrotechnics," he said.

"We don't see any pattern similar to previous explosions," he added.

Because of this, Emilia Torres has no one to blame for what happened to her son, 18-year-old Emmanuel.

"It pains me to see my son suffering," Torres said. "I just pray they'll be arrested and jailed."
Posted by: Dan Darling || 08/30/2005 00:31 || Comments || Link || E-Mail|| [303 views] Top|| File under:
Indonesian JI believed cripped by counter-terrorism efforts
The ability of Jemaah Islamiyah, the most feared terrorist network in Southeast Asia, to execute attacks in the region has been greatly sapped by hundreds of arrests since 2002, according to security officials, analysts, and a former JI member.

Cut adrift from its Al Qaeda sponsors, JI appears to be splintered by the loss of its leaders and internal divisions over attacks on civilians. Its spiritual head, Islamic cleric Abu Bakar Bashir, is behind bars. The group's last confirmed attack, on the Australian Embassy in Jakarta almost a year ago, failed to penetrate the compound.

Despite the crackdown's success, Indonesia's president issued a warning Monday of possible terrorist attacks ahead. "Terrorist cells are still active. They are still hiding, recruiting, networking, trying to find new funding sources, and even planning," said President Susilo Yudhoyono at a seminar in Jakarta. "There will be an increase of terrorist activities in the region."

Why the concern? JI's deadliest bombmakers are still at large in Indonesia and continue to plot attacks against Western targets there. Even as the group appears paralyzed, informal personal networks are emerging to provide new sources of recruiting, training, and fundraising. Other extremist groups are also stepping up. And the overriding ideological glue for extremism here - a desire for a pan-Islamic state in Southeast Asia - has not gone away.

"If we look at the threat today in Indonesia, it's not only Jemaah Islamiyah. They recruit from other groups with the same ideology and mind-set," says Ansyaad Mbai, head of the counterterrorism unit in the national security ministry. "After each attack, we've found that the young bombers aren't necessarily JI members. They're new recruits."

In the Australian Embassy attack, JI operatives trained Muslims from a decades-old banned group, Darul Islam, as foot soldiers.

Officials believe they probably foiled another anti-Western attack when they detained 14 suspects in July in central Java. But the cell's ringleader, Malaysian-born engineer Azahari Husin, escaped the police dragnet, as he has done on previous occasions. Police are also hunting another senior JI member, Noordin Mohamed Top.

The two men are among a handful of surviving JI operatives that heeded Osama bin Laden's 1998 fatwa against the US and its allies for the occupation of Muslim lands as justification for anti-Western violence. In its original conception, JI sought to use political and military tactics to overthrow secular regimes to create an Islamic state in Southeast Asia. Instead, Al Qaeda enlisted the group's regional cells into a global terror campaign.

The fuse was lit in October 2002 when an Indonesian cell bombed two nightclubs on Bali, killing over 200 people. The following year, the group struck again at a Western hotel in Jakarta.

But the arrest of 270 JI suspects, of whom 140 have been convicted and sentenced, has crippled the group's command structure in Indonesia. Aided by Australian and other foreign forces, Indonesia's police have boosted their counterterrorist capacity.

The result, according to analysts and a former JI trainer, has been a mounting backlash against Azahari and other Al Qaeda-linked militants accused of hijacking the group for their cause and alienating the public by killing innocent civilians, including Muslims.

"There are serious differences within JI.... Largely, JI doesn't want to participate in the violence. They want to go back to their political agenda of creating an Islamic state in Asia," says Rohan Gunaratna, author of 'Inside Al-Qaeda.'


I wish they'd included the full quote. The Indonesian JI got hurt bad, first by the post-Bali arrests and then losing Hambali to the CIA. The Indonesian leadership turned against Azahari and Top due to the public backlash against Salafism that followed the attacks, which is one of the reasons why most of the guys who've been caught post-Hambali have been pretty green. Assuming the Indonesian government is reasonably sane, this might be one possible explanation as to why they've tried to lessen the sentences of the mostly unrepentant Bali crowd in the hopes of provoking a permanent schism. Azahari and Top, however, still have the Soddy gravy train to their credit as well as control of the Philippines hard boyz, so they're probably trying to stage a comeback from there. Everybody get all that?


That agenda took Abas Nasir from his home in Malaysia to the Afghan border in the late 1980s where he joined other Asian Muslims eager to join the anti-Soviet jihad. On his return to Malaysia, he joined JI in 1993 and was sent to Mindanao in the Philippines to oversee military training of recruits, including key members of the Bali cell.

Last year, after cooperating with prosecutors and serving 10 months in an Indonesian prison, Abas was released. Interviewed in a Jakarta cafe, Abas readily denounces the "deviant" path of JI's bombmakers, while insisting on the purity of the group's original aims.

"We were to use our knowledge to help other Muslims," he says. "Some of the JI members misused this knowledge and adopted the wrong ideology to attack civilians."

Abas says he has left JI and is urging former colleagues to stop terrorism. Last year he testified against Bashir and has written a book critical of the group.

But Abas says he still dreams of an Islamic state in Malaysia and Indonesia, both secular multifaith states with Muslim majorities. He draws a distinction between attacks against civilians, which he condemns, and his own past militarism, which he justifies on the grounds of self-defense for oppressed Muslims, including those fighting in the largely extinguished sectarian wars that raged in eastern Indonesia.

This tension between secular governments and the dream of Islamic rule is unlikely to fade, say analysts, even as it moves back to the political arena. What lies ahead is a long-term ideological contest to win over disaffected Muslims drawn to extremism. "It's more than law enforcement. It's a war of ideas," says counterterrorism chief Mbai.
Posted by: Dan Darling || 08/30/2005 00:20 || Comments || Link || E-Mail|| [763 views] Top|| File under:
Home Front: Culture Wars
Newsweek Reporter Asked to Apologize for 'Mercenary Army' Comment
A group that supports the U.S. military is demanding an apology from Newsweek magazine's Eleanor Clift, who recently characterized America's armed forces as a "mercenary Army." Her comments -- made this past weekend on the syndicated TV program "The McLaughlin Group" -- were "unfounded and grossly inappropriate," said the Freedom Alliance. In an Aug. 30 letter to Clift, Freedom Alliance President Tom Kilgannon asked her to retract her comment and apologize to the armed forces and their families.
Clift made the comment during a discussion about military recruiting efforts: "But I think what we're coming to grips with is the fact that we actually have a mercenary Army," Clift said, according to a transcript of "The McLaughlin Group" program. "And it doesn't have a nice ring to it. We call it 'volunteers,' but we're basically paying people to serve their country. And if you're going to pay people and have a mercenary Army, you're going to have to pay the market rate. And so the bounties are going up -- more money for tuition, higher enlistment bonuses -- and I think it's appropriate."
The Freedom Alliance said it is "wholly inappropriate" to describe America's military men and women as mercenaries. "It is a vile and thankless description of those who are responsible for defending your life and right to free expression," Kilgannon wrote in the letter. "A professional wordsmith such as yourself should understand that mercenary troops have no loyalties, no ties and no bonds to any nation. They fight not for duty, flag or country but for selfish gain. They have no regard for political ideology and no respect for national interests. Often, at the first sign of resistance, mercenary troops turn and run." Those qualities do not describe U.S. troops, Kilgannon said, adding that Clift should "be ashamed of yourself for suggesting otherwise."
Kilgannon suggests that during her next appearance on "The McLaughlin Group," Clift should apologize - and retract her description of U.S. troops as "mercenaries." "You may also want to search your heart for a little more consideration for those who keep this nation strong and free," Kilgannon writes.
The Freedom Alliance, founded in 1990 by Lt. Col. Oliver North, describes its mission as advancing the American heritage of freedom by honoring and encouraging military service, defending the sovereignty of the United States and promoting a strong national defense. It also exposes anti-military bias in the media.
Posted by: Chris W. || 08/30/2005 21:24 || Comments || Link || E-Mail|| [408 views] Top|| File under:
Afghanistan/South Asia
US takes 6 Indian Nuclear/Space facilities off restricted list
While exports to these facilities will still need end-user certification, the US has essentially lifted restrictions on exports to these organisations.

These entities are: "Tarapur (TAPS 1 & 2)," "Rajasthan (RAPS 1& 2)," and "Koodankulam (1 & 2) nuclear reactors. All of these are already under IAEA safeguards. The other three entities are Indian Space Research Organisation (ISRO) subordinate entities, specifically, "ISRO Telemetry, Tracking and Command Network (ISTRAC)," "ISRO Inertial Systems Unit (IISU), Thiruvananthapuram," and "Space Applications Center (SAC), Ahmedabad."

Posted by: john || 08/30/2005 17:57 || Comments || Link || E-Mail|| [328 views] Top|| File under:
Africa: Subsaharan
Zimbabwe MPs vote on land grab reform
Zimbabwe's MPs are to vote on changes to the constitution to strengthen government control over land. Most attention has focused on the plan to deny the right of appeal to farmers whose land has been seized during the upheavals of the past five years. Another clause would allow the government to confiscate the passports of those deemed to pose a threat to national security.

That would be anyone who disagrees with Bob

Critics have condemned the proposals as an attack on fundamental rights. Lawmakers will also vote on the plan to create an upper chamber of parliament.

President Robert Mugabe has repeatedly changed the constitution during his 25 years as Zimbabwe's leader. But these are the most wide-ranging amendments ever put forward, including a proposal to bring private schools under state control. Most attention, though, has focused on the clause to deny the right of appeal to farmers whose land has been seized. The government says it will conclude the land question. The opposition says the move would further undermine property rights, deepening the country's economic crisis.

The Law Society of Zimbabwe has joined the criticism, condemning the proposals as an undisguised assault on the rights of citizens. It concludes that the plans would seriously erode if not remove rights to property, protection of the law and freedom of movement. President Mugabe needs virtually all his supporters in parliament to turn up and vote in favour of the amendments if he's to secure the necessary two-thirds majority.
Posted by: Steve || 08/30/2005 09:43 || Comments || Link || E-Mail|| [504 views] Top|| File under:
Iraq-Jordan
Sunni party might back Iraq charter
One of Iraq's biggest Sunni parties has said it might back the country's constitution, despite calling for changes to a text agreed by the Shia-dominated parliament. The Iraqi Islamic Party, a multi-ethnic group seen as moderate Islamist and opposed to violence, said on Monday that there was still room for negotiation on the constitution. "We have not signed the constitution and we still have the time starting from now until the referendum comes. [But] we might say yes to the constitution if the disputed points are resolved," party general-secretary Tariq al-Hashmi told a news conference.

The text read to parliament failed to overcome objections by Sunnis, who lost their political dominance with the fall of Saddam Hussein, despite US efforts to broker a compromise between Iraq's divided ethnic and religious groups.
Posted by: Fred || 08/30/2005 00:00 || Comments || Link || E-Mail|| [274 views] Top|| File under:
Afghanistan/South Asia
Tigers again deny role in S.Lankan killing
Sri Lanka's Tamil Tiger rebels on Monday demanded police identify two suspected rebel cadres arrested in connection with the assassination of Sri Lanka's foreign minister, again denying any involvement. Police have arrested two Tamil youths they suspect are members of the Liberation Tigers of Tamil Eelam (LTTE) on suspicion of helping plan the assassination of Lakshman Kadirgamar on August 12. The sniper -- or snipers -- responsible for the killing are still at large, and the assassination has raised the specter of a return to the Tigers' two-decade war for self-rule.

"As a nation we have already denied it," Tigers spokesman Daya Master said by telephone from the northern rebel stronghold of Kilinochchi. "We want to know their identity. Normally they (the government) say Tigers have been arrested, that's the usual wording. We have to find out." The Tigers have rejected government accusations that they killed Kadirgamar, but few in Colombo believe them. Dozens of their opponents have been gunned down since a 2002 ceasefire and analysts say their denial is a stock disclaimer. However, the rebels have wound down their fiery rhetoric in the wake of the killing, and have vowed not to initiate a return to a conflict that has already killed over 64,000 people.
Posted by: Fred || 08/30/2005 00:00 || Comments || Link || E-Mail|| [279 views] Top|| File under:
Afghanistan/South Asia
Musharraf Warns Madrasas Against Harboring Militants
Raids and search operations will be carried out on madrasas propagating extremism and terrorism and have become safe haven for militants, said President Pervez Musharraf yesterday. He threatened madrasas with closure unless they register with authorities by the year's end. He also emphasized the need to stop funds flowing from outside the country to extremist elements.

At the same time Musharraf praised madrasas for helping about one million of the poorest children in Pakistan, and said the government would encourage the schools to teach modern subjects like science and technology. "However, we will not let any madrasa to harbor terrorists or teach extremism and militancy," Musharraf said at a conference on terrorism in Islamabad. There are estimated to be more than 10,000 madrasas in Pakistan, long considered festering sores a breeding grounds for militants.
Posted by: Fred || 08/30/2005 00:00 || Comments || Link || E-Mail|| [257 views] Top|| File under:
Opium Cultivation Drops Sharply in Afghanistan
The amount of land used for opium cultivation in world's largest producer country Afghanistan dropped by an estimated 21 percent this year because of a major clampdown on poppy farmers, the United Nations' anti-drug chief said yesterday. But good rains after years of drought led to bumper harvests from the poppy crops that were grown, so the overall yield of opium dropped by just 2 percent to 4,519 tons, said Antonio Maria Costa, the director for the UN Office on Drugs and Crime. Last year's yield was 4,630 tons. Costa said Afghanistan is still estimated to produce 87 percent of the world's supply of both opium and its derivative, heroin. He predicted it would take 20 years to eradicate the cultivation of drugs — a mainstay of many of Afghanistan's impoverished farmers, despite government warnings against growing poppies and authorities' destruction of some crops.
Posted by: Fred || 08/30/2005 00:00 || Comments || Link || E-Mail|| [292 views] Top|| File under:
Iraq-Jordan
Danes increasingly in favour of pulling out of Iraq
COPENHAGEN - Danes are increasingly hostile to the presence of their country's troops in Iraq, with nearly half of voters wanting their immediate return, an opinion poll published on Monday indicated. Some 47.9 percent of 1,055 people questioned by the Catinet Research institute said they wanted Denmark to pull out of Iraq, with 38.6 percent in favour of remaining, and 13.5 percent undecided.

The poll, published by the national Ritzau news agency, indicates a sharp reversal in public opinion about the mission of the 530 Danish soldiers who operated in southern Iraq under British command. "Polls come and go," Foreign Minister Per Stig Moeller said over the weekend, after a previous poll showed that 47 percent of voters wanted a troop withdrawal, against 46 percent who did not. "We are in Iraq at the request of the Iraqi government and the UN," he said.


A politican with a spine. Can we clone that and pass it around the EU?
Posted by: Steve White || 08/30/2005 00:00 || Comments || Link || E-Mail|| [251 views] Top|| File under:
Afghanistan/South Asia
SC decision has no value, says Fazl
Opposition Leader in the National Assembly Maulana Fazlur Rehman said the Supreme Court's decision on madrassa sanads had no value because its ruling came after the local polls. "I discussed it with the CEC and he assured me that if the SC ruling comes after August 18 or 25, it will have no relevance," he said on Monday. Fazl described rigging in the recent elections as "worse than President Musharraf's referendum". He said the ulema had planned a convention of seminaries' strategy regarding government prejudice against madrasses.


I'll bet the strategy doesn't include compliance, modernization of the curricula, or tossing blood-thirsty foreigners. I wonder why they call that court "supreme" if its opinions are subject to veto by the nearest holy man?
Posted by: Fred || 08/30/2005 00:00 || Comments || Link || E-Mail|| [273 views] Top|| File under:
MMA out of elections if Musharraf stays
The Muttahida Majlis-e-Amal (MMA) said on Monday that it would not participate in the next general elections if General Pervez Musharraf continued as president and army chief. MMA President Qazi Hussain Ahmed said this after a meeting of the MMA parliamentary party. Qazi was responding to a question about what the MMA's policy would be now that the Alliance for the Restoration of Democracy (ARD) had claimed that it would boycott the general elections if held under Musharraf's rule.


I still haven't seen anything in the Western press about the fact that the MMA got waxed in the local elections. Boycotting the elections is a pretty good indication that they expect to lose next time, too.
Posted by: Fred || 08/30/2005 00:00 || Comments || Link || E-Mail|| [264 views] Top|| File under:
Perv: No military solution to extremism
President General Pervez Musharraf has said that there is no quick fix or military solution to the problem of extremism in Pakistan. "While we have to confront terrorism with force, the malaise of extremism has to be handled with care, as change cannot be imposed and pertains to the hearts and minds of people," Gen Musharraf said at a seminar on global terrorism here on Monday. "It will take years before it (extremism) is completely curbed," he said. The government was changing to the school syllabus "to project the true values of Islam" as part of long-term efforts to tackle extremism.

He said he would set up a special cell in Pakistan to interpret Islamic laws in the perspective of the needs of the modern era. "Our aim is to carry out a Muslim renaissance. Let Pakistan be a source of light and a centre of understanding of real values of Islam," he said in quotes reported by APP and Online. He said Muslim societies also needed to address "distorted understanding" of Islam as the educated majority had left the teaching of the religion to "clerics and obscurantists". Extremism and terrorism must be differentiated and separate strategies be made to address them, he said. Political disputes affecting the Muslim world had been festering for far too long.
Posted by: Fred || 08/30/2005 00:00 || Comments || Link || E-Mail|| [315 views] Top|| File under:
Iraq-Jordan
Jordan asks Iraq to extradite three Aqaba blast suspects
AMMAN - Jordan has asked Iraq to extradite three men suspected of masterminding attacks earlier this month on a US warship docked in the Red Sea port of Aqaba and on the Israeli port of Eilat, Deputy Prime Minister Marwan Muasher announced on Monday. "We are in touch with the Iraqi authorities to ensure the extradition of the suspects for trying them in Jordan," Muasher said in a weekly media briefing.


"All they gotta do is catch 'em. We'll take it from there."

Muasher denied that Iraqi Interior Minister Bayan Jabr, scheduled to visit Amman last Friday, postponed the trip in protest over Jordan's failure to tighten security on the Iraqi border. "The postponement of the Iraqi minister's visit (relates) to the approval of the draft of the new Iraqi constitution," he said.
Posted by: Steve White || 08/30/2005 00:00 || Comments || Link || E-Mail|| [259 views] Top|| File under:
Who's in the News
95
[untagged]
Bookmark
E-Mail Me
The Classics
The O Club
Rantburg Store
The Bloids
The Never-ending Story
Thugburg
Gulf War I
The Way We Were
Bio
Merry-Go-Blog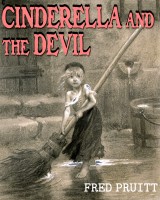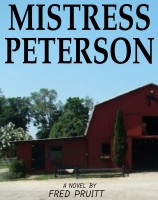 On Sale now!


A multi-volume chronology and reference guide set detailing three years of the Mexican Drug War between 2010 and 2012.

Rantburg.com and borderlandbeat.com correspondent and author Chris Covert presents his first non-fiction work detailing the drug and gang related violence in Mexico.

Chris gives us Mexican press dispatches of drug and gang war violence over three years, presented in a multi volume set intended to chronicle the death, violence and mayhem which has dominated Mexico for six years.
Click here for more information


Meet the Mods
In no particular order...


Steve White
Seafarious
Pappy
lotp
Scooter McGruder
john frum
tu3031
badanov
sherry
ryuge
GolfBravoUSMC
Bright Pebbles
trailing wife
Gloria
Fred
Besoeker
Glenmore
Frank G
3dc
Skidmark
Alaska Paul



Better than the average link...



Rantburg was assembled from recycled algorithms in the United States of America. No trees were destroyed in the production of this weblog. We did hurt some, though. Sorry.
18.215.33.158