-Short Attention Span Theater-
Monica! The Musical!
Second time as farce...


A musical based on the sex scandal that turned Bill Clinton into the first elected president ever impeached is set to debut next month on Broadway.

"American Idol" veteran Frenchie Davis will play the role of Clinton's White House secretary Betty Currie in "Monica! The Musical!" - which premieres Sept. 21 as part of the New York Musical Theatre Festival.

Actress Christine DiGiallonardo plays the thong-snapping intern, with actor Duke LaFoon potraying Bill Clinton in all his cigar-savoring glory.

"Monica! The Musical!" reportedly has its own "toetapping" signature song - "Blue Dress."

Other characters featured in the Clinton Sexgate extravaganza include Vernon Jordan, Janet Reno, Ken Starr, George Stephanopoulos and of course - Hillary Clinton.

Producers have invited the real Monica Lewinsky to attend the opening.

No word yet whether Hillary Clinton is planning to see the show.
Posted by: Raj || 08/30/2005 19:02 || Comments || Link || E-Mail|| [265 views] Top|| File under:
Ostriches Why Do They Hate Us? They Hate Us Cause We Found Out They're Tasty
An ostrich has boldly gone where no ostrich has ever gone before. The six-foot-tall bird, who apparently didn't feel like hiding its head in the sand, escaped from the back of a cargo van on the Golden Gate Bridge on Monday, stopping evening commute traffic in both directions and sending dozens of tourists racing for their cameras.

The ostrich, a female, got loose around 4:45 p.m. from the rear of the northbound van, which was heading for a Healdsburg vegetable farm, California Highway Patrol sergeant Wayne Ziese said. A sudden acceleration of the van caused the bird to smash through the rear window and land on the bridge pavement, just north of the toll plaza. "It should never have happened,'' said the driver of the van, Ronald Love. "The ostrich's butt broke the window. You never would think an ostrich could fit through a little window, but she did.''
Love, the owner of Love Farms, had bought the ostrich for $300 a few hours earlier in Watsonville and was taking it to its new home. Love said he had rescued the ostrich from a date with the butcher and was planning to use the bird to produce ostrich eggs, and this is how the bird showed its gratitude. The usual gaggle of afternoon bridge tourists began passionately snapping photographs.

Bridge police officers, Highway Patrol officers and a bridge tow truck driver helped Love corral the ostrich inside a garage used by bridge tow trucks. The ostrich round-up took about 10 minutes. "It was quite an adventure," Love said. "Strange things always seem to happen with ostriches. I guess this proves it.'' Ziese said the bird suffered "minor road rash" but was otherwise not injured. Love was not cited. "We've never had an ostrich on the bridge before,'' Ziese said. "This is a first.''

"Ostriches are usually very gentle,'' said Love. "An ostrich is easier to keep than a goldfish. Unless it's been too long in the back of a van, I guess.''
Posted by: BigEd || 08/30/2005 10:40 || Comments || Link || E-Mail|| [270 views] Top|| File under:
Vet: Dead Rabbit Looks Like a Jackalope
Veterinarian Dennis Bechtold looked at the dead rabbit in disbelief. The rabbit's wart-like growths made it look like a mythical jackalope - an animal that is half rabbit half antelope. "It was amazing, really," Bechtold said. "Two of (the growths) were in the exact spot that made them look like a jackalope."


If it looks like a jackalope, walks like a jackalope, and quacks like a jackalope, it's a jackalope.


The dead rabbit was found in a woman's garden. It had Shope papilloma virus, a highly contagious disease that causes rabbits to grow things on their head and face that look like horns. "I've never seen anything like it before," Police Chief Curt Gullickson said after the woman had called police about the rabbit. Bechtold said the disease does not infect humans or domestic rabbits. He and Gullickson said there may be other rabbits in the area with the same problem. "(People) may see them, and should not be scared of them," Gullickson said. Rabbits with the disease can live with it, but usually die when the growths prevent them from eating.
Posted by: Chris W. || 08/30/2005 00:30 || Comments || Link || E-Mail|| [266 views] Top|| File under:
Arabia
Michael Jackson Spotted in Dubai
Did he turn Muslim yet, or is he switching to camels??


The first official pictures of pop star Michael Jackson since he was cleared of child abuse have been released, showing him in the Gulf city of Dubai. The photos show him smiling and being shown around by United Arab Emirates rally champion Mohammed Bin Sulayem and the son of the king of Bahrain.

His appearance is in contrast to the frail-looking figure that walked out of court in California 11 weeks ago. He is thought to have left the US for the Middle East soon after the verdict.


Rest at link...
Posted by: Raj || 08/30/2005 16:26 || Comments || Link || E-Mail|| [386 views] Top|| File under:
Caucasus/Russia/Central Asia
'Skategate' Official iced
MOSCOW, Russia (AP) -- A gunman shot and killed a former Russian sports official who was allegedly linked to the fixing of figure skating results at the 2002 Winter Olympics in Salt Lake City, the ITAR-Tass news agency reported Tuesday, citing police officials. Chevalier Nusuyev, former president of the Russian youth sports federation, died shortly after being taken to a hospital following the attack in southwest Moscow late Monday, the report said. The unidentified assailant fired on him as he left his office, then escaped in a car. Moscow police did not immediately confirm the killing. Nusuyev was allegedly linked to reputed Russian mobster Alimzhan Tokhtakhounov, who in 2003 escaped extradition from Italy to the United States on charges of fixing the figure skating results. Tokhtakhounov spent nearly a year in a Venice, Italy, prison until June 2003 on U.S. charges that he helped secure a gold medal for Russia's Elena Berezhnaya and Anton Sikharulidze in the pairs competition at Salt Lake City in exchange for a victory by the French ice dancing team of Marina Anissina and Gwendal Peizerat.

Our friends the French, again.

The charges Tokhtakhounov faced were based mainly on wiretapped telephone conversations, including with a man identified in Italian police transcripts as "Chevalie" -- allegedly Nusuyev.

I'll wager Alimzhan thinks Nusuyev had something to do with his time in the slammer, and settled the score. So sad.

Nusuyev said he was in Salt Lake City for the games but denied any involvement in the alleged fixing scandal, dubbed "Skategate."
Posted by: Steve || 08/30/2005 12:41 || Comments || Link || E-Mail|| [267 views] Top|| File under:
China-Japan-Koreas
First consecutive airdrop of heavy equipment by PLA Air Force successfully accomplished
Let's see how you do this under a barrage of Patriot missiles.


Around 10: 00 o'clock yesterday, we journalists boarded on the No. 4035 large transporter, an aircraft belonging to a transport aviation division of the PLA Air Force, and headed for the designated airdrop and air landing sites at the Weibei Shooting Range to witness from the air the consecutive airdrop of 3 pieces of heavy equipment of the PLA Air Force, the first airdrop with ammunitions by the PLA Air Force, and a debut appearance of a new type of paratroops combat vehicle.

At 10:33am, the No 4035 Transporter carrying journalists took off from the airport and climbed rapidly into the sky. After flying for some time through some dense clouds, it entered the designated airdrop space.

At 11:25am, the transporter began to descend. Navigators Li Hui'an and Chen Zhijian were busy calculating the time and distance, and as we looked down, we could see clearly the vast expanse of green fields peppered with villages under our aircraft.


Thrilling journalism.


At 11:35am, the first transporter dropped 3 pieces of heavy equipment one after another. One minute later, the second transporter began its airdrop; still another minute later, the third transporter finished its drop of heavy equipment.


Building suspense, I see. Is this ghostwritten by Robert Ludlum?


At 11:38am, the navigator of the transporter on which the journalists boarded pressed the airdrop button, and three combat vehicles promptly slid out of the cargo bay.


Oooh! Aaah!


Meanwhile huge parachutes on the heavy equipment dropped from four transporters all opened up. Several dozen seconds later, the heavy equipment fell onto the ground. Instantly, the separation device on parachutes activated and the parachutes flew away.


No shock damage? Somewhere out on the net, there's a compliation video of U.S. airdrops gone wrong...it's hilarious, jeeps speeding away unpiloted and such.


In a few minutes, 12 pieces of heavy equipment dropped by four transporters of the PLA Air Force all landed safely at the designated dropping site.
There's much more of this sort of thing at the PLA special report on China-Russia Joint Exercises, such as "Chinese, Russian defense ministers join soldiers in lunch" and other page-turners.
Posted by: gromky || 08/30/2005 00:00 || Comments || Link || E-Mail|| [392 views] Top|| File under:
Europe
US pollution partly to blame for Katrina: German minister
BERLIN - Germany's environment minister hinted Tuesday that Americans were to blame for Hurricane Katrina due to the U.S. refusal to cut greenhouse gases which many experts say cause global warming. "The increasing frequency of these natural events can only be explained through global warming which is caused by people," said Trittin who is member of the Greens in a ZDF TV interview.
Trittin contrasted Germany's cutting of greenhouse gas emissions by 18.5 per cent since 1990, with the U.S. from which emissions have continued to increase. "A U.S. citizen causes about two and a half times as much greenhouse gas as the average European," said Trittin.

Seems like German ministers release a lot of hot air as well.

Commenting on Trittin's remarks, ZDF said the minister "saw a parallel between the hurricane and U.S. wasting of energy." The German government has been strongly critical of U.S. President George W. Bush's refusal to ratify the Kyoto agreement on global warming. At least 55 people were left dead when Hurricane Katrina swept over the southern coast of the United States on Monday.
Posted by: Steve || 08/30/2005 10:54 || Comments || Link || E-Mail|| [265 views] Top|| File under:
France needs US-style fire prevention, firemen say
PARIS, Aug 30 (AFP) - France needs to adopt US-style fire prevention techniques, including fitting smoke detectors in homes, to avoid future tragedies like three recent blazes in Paris that have claimed the lives of nearly 50 African immigrants, fire officers said Tuesday. "The Anglo-Saxons have a real culture of handling fire risks and smoke detectors are everywhere in private housing," said one officer, Lieutenant-Colonel Jean-Claude Coutou, head of the capital's fire prevention brigade. The current French practice of ensuring that only buildings such as hospitals, hotels and retirement homes had detection equipment was insufficient, he said. The law should be extended to private buildings, he said.

Seven people -- four children and three adults, all illegal immigrants from Ivory Coast -- died late Monday when the squat they were inhabiting caught fire. The blaze started in the wooden stairwell, apparently caused by faulty electrical wiring installed by the residents themselves, and quickly spread up the floors, police said. Most of the dead perished on the fourth floor of the building, which is located in the central Marais district popular with tourists. It happened just four days after a similar inferno in which 17 other African immigrants -- 14 of them children -- lost their lives in a building elsewhere in Paris. In April another fire in a rundown hotel killed 24 African immigrants.

Another fire officer, Lieutenant-Colonel Jean-Marie Lincheneau, said France had to develop a sense of individual responsibility when it came to preventing fires.

Well, so much for that....

Lincheneau added that existing fire safety laws were often ignored by authorities, building owners and tenants.
"The state bodies need to regularly check the public areas" such as stairwells, hallways and garages, Lincheneau said, adding that: "We can't go into every home and make sure they have detectors and extinguishers."
Posted by: Steve || 08/30/2005 10:47 || Comments || Link || E-Mail|| [285 views] Top|| File under:
Chirac clears poverty tax for takeoff
France plans to launch a "solidarity tax" on airline tickets as early as next year to help fund the global fight against poverty, Jacques Chirac said yesterday. Saying he wanted his country to be "in the forefront" of efforts to boost aid to Africa, the French president - eager not to be outshone in the aid stakes by Tony Blair's recent drive for the continent - said he had asked the government "to start the necessary procedures without waiting".


Sure. Go right ahead. I'm sure the passengers of Air France won't mind. I'll be flying American, thankyouverymuch.

Mr Chirac, who last month wrote to 145 world leaders seeking their support for the scheme, said in a speech to the annual meeting of France's ambassadors in Paris that Germany, Algeria, Brazil, Chile and Spain would help promote the idea at a United Nations summit in September.

An international ministerial conference on the theme will be held in Paris next February, he added.


Opportunity to natter over a good meal on the Left Bank -- hard to argue with that!

Last January, when the French president formally floated the scheme at the World Economic Forum in Davos, Switzerland, he said a tax of a few dollars on every airline ticket sold could raise up to $10bn (£5.7bn) a year to finance campaigns against diseases in Africa, notably Aids, tuberculosis and malaria.

The Group of Eight rich nations promised last June that it would look into the project, but some countries are keener than others. A number of EU member states, including Greece and Ireland, reject the idea, while the US has said it is not in favour but will not stand in the way of other countries. Britain, which is pressing hard for an international finance facility - a means of doubling aid flows by floating bonds on financial markets - initially responded coolly to Mr Chirac's airline tax plan this year but has since stressed that the two schemes are not mutually exclusive.

France's finance minister, Thierry Breton, outlined the solidarity tax to a UN meeting in June, saying that, with world air traffic growing at an average 9% every year since 1960, it was "one of the most promising solutions for developing the careers of young Eurocrats countries and for the international architecture of aid". Mr Breton said airline tickets were an appropriate commodity to tax because airlines benefit from globalisation and pay low taxes, their passengers "are rarely among the poorest citizens", and such a levy has been proved feasible both practically and legally.

The UN secretary general, Kofi Annan, who has set the international body the target of halving extreme poverty by 2015, told the Financial Times last month that he supported the airline tax plan and that the idea "seems to be taking hold".


As long as Koko gets his cut, of course.

Along with several other leaders, Mr Chirac has repeatedly said budgetary increases alone will not finance the extra $50bn needed to meet the UN's Millennium Development goals on poverty, health and education, and that additional innovative solutions were needed.


How about a surcharge on the TGV?

French authorities estimate a tax of about €5 (£3.50) per passenger worldwide, with a €20 surcharge for business class travellers, would generate revenues of about €10bn a year. The contribution could be reduced in poorer countries so as not to penalise passengers there.
Posted by: Steve White || 08/30/2005 00:00 || Comments || Link || E-Mail|| [259 views] Top|| File under:
Fifth Column
Sheehan Glad Bush Didn't Meet With Her
Via Drudge.
A woman who led an anti-war protest for nearly a month near President Bush's ranch said Tuesday that she's glad Bush never showed up to discuss her son's death in Iraq, saying the president's absence "galvanized the peace movement."


Make up your minds, moonbats.


Cindy Sheehan's comments came as war protesters packed up their campsite near the ranch and prepared to leave Tuesday for a three-week bus tour. "I look back on it, and I am very, very, very grateful he did not meet with me, because we have sparked and galvanized the peace movement," Sheehan told The Associated Press. "If he'd met with me, then I would have gone home, and it would have ended there."


Very.


Sheehan and about 50 other peace activists arrived in the one- stoplight town Aug. 6, the day after she spoke at a Veterans for Peace convention in Dallas. She and a few others spent that night in chairs in ditches, without food or flashlights, off the main road leading to the president's ranch.


"without food or flashlights". Who believes that? Raise your hands.


The Vacaville, Calif., woman vowed to stay until Bush's monthlong vacation ended unless she could question him about the war that claimed the life of her 24-year-old son Casey and more than 1,870 other U.S. soldiers. Two top Bush administration officials talked to Sheehan the first day, but the president never did _ although he has said that he sympathizes with her and acknowledged her right to protest. His vacation is to end Wednesday, two days early, so he can monitor federal efforts to help victims of Hurricane Katrina on the Gulf Coast.
Sheehan's vigil attracted crowds of other anti-war demonstrators. Most stayed a few hours or days at the original roadside camp or at the second, larger site about a mile away on a private lot offered by a sympathetic landowner. The massive response has transformed her life, she said.


"Massive" media coverage, maybe, but notice there is no number attached to the "crowds" of people supporting her in Crawford.


"I thought our country was going down, down, down. I thought nobody cared about our children killed in the war, but millions care, and millions care about our country and want to make it better," she said. "The love and support I've received give me hope that my life can someday be normal."


Down.


The protest also sparked counter rallies by Bush supporters who accused Sheehan of using her son's death to push the liberal agenda of groups supporting her. Critics also said the anti-war demonstration was hurting U.S. troop morale while boosting the Iraqi insurgency. Many Bush supporters pointed out that Sheehan never spoke against Bush or the war when she and other grieving families met the president about two months after her son died last year.
Sheehan said she was still in shock over Casey's death during that meeting. She said she became enraged after independent reports disputed Bush administration claims that Saddam Hussein had chemical and biological weapons _ a main justification for the March 2003 invasion.
After leaving Crawford, protesters will spread their message on a three-week "Bring Them Home Now Tour" with stops in 25 states. Buses on three routes will meet in Washington, D.C., for a Sept. 24 anti-war march. Sheehan will leave the tour next week to spend time with her family, including her mother who recently suffered a stroke, which caused Sheehan to miss a week of the protest. She plans to attend the march in the nation's capital, hoping to reunite with people who converged on the Texas roadside that came to be known as "Camp Casey."
"When I first started here, I was sitting in the ditch thinking, `What the heck did I do? Texas in August, the chiggers, fire ants, rattlesnakes, uncomfortable accommodations' _ but I'm going to be sad leaving here," Sheehan said. "I hope people will say that the Camp Casey movement sparked a peace movement that ended the war in Iraq."


But they won't, because the war will not end until we win, with or without fools like you.
Posted by: Chris W. || 08/30/2005 21:10 || Comments || Link || E-Mail|| [412 views] Top|| File under:
Home Front: Tech
H5N1 New Information and Map of Spread
The detection of bird flu in a dead seagull in northern Finland provides additional evidence for a worldwide spread of H5N1, setting the stage for a major pandmeic. Although H5N1 wild bird flu has yet to be confirmed, the official statement that the bird flu is not H5N1 has been the common initial official comment on H5N1 when it is reported for the first time. At Qinghai Lake the H5N1 was initial said to not be bird flu.

In Russia and Kazahkstan, H5N1 was said to be H5N2. In Mongolia, after H5N1 had been confirmed at Qinghai Lake, Chany Lake and Kazakhstan, the H5 result was still interpreted as an indication that H5N1 was not H5N1. Thus, the statement that H5N1 was possible but not likely, was a clear statement that the bird flu was almost certainly H5N1. Not mentioned in most of the media reports was the fact that indeed, 50 dead gulls had been found in Oulo.

H5N1 in northern Finland is not a surprise, Birds from northern Siberia migrate to warmer locations in Europe. and these bird fly over Finland. This is right time of migration from northern Siberia and infections in Russia strongly suggest the birds in northern Siberia are H5N1 positive.

Birds in northern Siberia also migrate to Alaska, and birds from Alaska spread out across North and South America. Thus, H5N1 in northern Siberia can widely disperse H5N1. H5N1 can replicate easily in a wide variety of tissues and has gained significant evolutionary advantage. Consequently, it is being established in a number of regions, and this increased gene pool will increase the chance of recombination and acquisition of the mammalian receptor binding domain,

The receptor binding domain can be acquired from mammalian sub-strains, but can also be collect from the mammalian sequences in birds. Thus, an expanded host range offers many unique opportunities for recombination.

As H5N1 becomes endemic to more areas, its gene pool enlarges, facilitating productive recombinations. The prior acquisitions of mammalian polymorphims increase the frequency of more recombinations.

Recombinations in birds would be cause for concern, because an efficient transmitted H5N1 could spread among birds, and then infected many people in many locations. These simultaneous outbreaks would limit an effective containment strategy, that depends on treatment within one to two weeks of symptoms.

Thus, H5N1 is poised to go global and increase its geographical reach. Establishment in local birds would create an endemic reservoir, which could be lethal for years to come.

map of disease spread
Posted by: Anonymoose || 08/30/2005 19:58 || Comments || Link || E-Mail|| [283 views] Top|| File under:
Home Front: Economy
Looters Run Amok in New Orleans
NEW ORLEANS — With much of the city flooded by Hurricane Katrina, looters floated garbage cans filled with clothing and jewelry down the street in a dash to grab what they could. In some cases, looting today took place in full view of police and National Guard troops. At a Walgreen's drug store in the French Quarter, people were running out with grocery baskets and coolers full of soft drinks, chips and diapers.


Staples of the local diet, now doubt. That fancy cajun stuff must be reserved just for tourists.


When police finally showed up, a young boy stood in the door screaming, "86! 86!" — the radio code for police — and the crowd scattered.

Denise Bollinger, a tourist from Philadelphia, stood outside and snapped pictures in amazement.


How often does a tourist from Philly get to document a third-world uprising?


"It's downtown Baghdad," the housewife said. "It's insane. I've wanted to come here for 10 years. I thought this was a sophisticated city. I guess not."


Must be Bush's fault then. Obviously, this woman is not up-to-date on moonbat left definitions of "sophistication."


Around the corner on Canal Street, the main thoroughfare in the central business district, people sloshed headlong through hip-deep water as looters ripped open the steel gates on the front of several clothing and jewelry stores. One man, who had about 10 pairs of jeans draped over his left arm, was asked if he was salvaging things from his store. "No," the man shouted, "that's EVERYBODY'S store."


But only honest people will have to pay for it, through higher insurance costs.


Looters filled industrial-sized garbage cans with clothing and jewelry and floated them down the street on bits of plywood and insulation as National Guard lumbered by.


Ingenious. I guess these Guardsmen aren't trained to resist amphibious assaults.


Mike Franklin stood on the trolley tracks and watched the spectacle unfold. "To be honest with you, people who are oppressed all their lives, man, it's an opportunity to get back at society," he said.


Being required to pay for your own jewelry and threads is oppression. Franklin must be a recent poli-sci or human services grad.


A man walked down Canal Street with a pallet of food on his head. His wife, who refused to give her name, insisted they weren't stealing from the nearby Winn-Dixie supermarket. "It's about survival right now," she said as she held a plastic bag full of purloined items. "We got to feed our children. I've got eight grandchildren to feed."


Her neighbors are eating jeans and jewelry, I suppose.


At a drug store on Canal Street just outside the French Quarter, two police officers with pump shotguns stood guard as workers from the Ritz-Carlton Hotel across the street loaded large laundry bins full of medications, snack foods and bottled water. "This is for the sick," Officer Jeff Jacob said. "We can commandeer whatever we see fit, whatever is necessary to maintain law."

Another office, D.J. Butler, told the crowd standing around that they would be out of the way as soon as they got the necessities. "I'm not saying you're welcome to it," the officer said. "This is the situation we're in. We have to make the best of it."


Free for all


The looting was taking place in full view of passing National Guard trucks and police cruisers.


Wouldn't want to oppress anybody.


One man with an armload of clothes even asked a policeman, "can I borrow your car?"

Some in the crowd splashed into the waist-deep water like giddy children at the beach.


What? He can't steal one of his own to cart the stuff away?
Posted by: Atomic Conspiracy || 08/30/2005 18:04 || Comments || Link || E-Mail|| [616 views] Top|| File under:
Gov.: New Orleans Needs to Be Evacuated
BATON ROUGE, La. Aug 30, 2005 — With water rising in the streets of New Orleans and conditions rapidly deteriorating, Gov. Kathleen Blanco said Tuesday that the tens of thousands of people now huddled in the Superdome and other rescue centers would have to be evacuated. "The situation is untenable," Blanco said at a news conference. "It's just heartbreaking."

Because of two levees that broke Tuesday, the city was rapidly filling with water, the governor said. She also said the power could be out for a long time, and the storm broke a major water main, leaving the city without drinkable water.
Posted by: Steve || 08/30/2005 16:46 || Comments || Link || E-Mail|| [267 views] Top|| File under:
'Our tsunami,' Mississippi hurricane survivors say
BILOXI, Mississippi (Reuters) - "It was like our tsunami," Vincent Creel, a spokesman for the Mississippi Gulf Coast city of Biloxi, said on Tuesday. When Hurricane Katrina roared ashore on the U.S. Gulf Coast on Monday, it sent a 30-foot (9-meter) storm surge into Biloxi. Many people were probably trapped in their homes by the ferocious wall of water.

"It's going to be in the hundreds," said Creel, when asked how many people may have died. Police said around 30 people died in one Biloxi apartment complex alone when the storm surge brought it crashing down. "Camille was 200, and we're looking at a lot more than that," Creel said, referring to Hurricane Camille, which devastated the area in 1969 and killed 256 people. But Katrina's storm surge beat all the high-water marks left by Camille, one of the strongest hurricanes ever to hit the United States, residents and local officials said. "The cadaver dogs are due in this afternoon," said Creel.

Biloxi, a waterfront city of about 50,000 people, was a seafood-industry hub and sleepy summer resort for southerners early last century. It began to boom in the 1990s when Mississippi legalized dockside gambling, which opened a new economic frontier in the poorest U.S. state. Now, the town faces a long recovery. All that was left on Tuesday of hundreds of homes were the foundations. Waterfront casinos had been crushed, their top floors stripped off. The beach was littered with steel girders. City parks were 4-feet deep in debris.

Dazed and tear-streaked survivors wander aimlessly, asking the few police or firefighters around where they could find some food and water. They tell stories of people hanging from trees for three hours half a mile inland, waiting for the swirling water to recede. "We almost drowned in our house," said Linda Boldt, 57. "We just moved here from Florida to get away from the hurricanes. We have no place to stay. Our car, our truck, our van full of furniture. We lost everything." She waved at others combing through the rubble-strewn streets. "I don't know what's going to happen to these people," she said.

Creel said the power grid of Biloxi and its water and sewage systems were destroyed. "We've had widespread looting," he added. He said even the police and fire department had raided a grocery store for supplies as emergency teams worked triple shifts to hunt for survivors. "We're essentially looting ourselves but we're keeping track of it."

Several police officers and firefighters said they had left their families when the storm came in and they were called out to search and rescue operations. "There's a lot of guys out there who don't even know where their family members are right now," said one police officer. Cay Wiser, another survivor, pointed to the town around her. "It's demolished, but we're alive," she said. She forecast a lengthy effort to rebuild. "It'll probably take us years, maybe several years."


I hope we can get these folks evacuated and taken care of. I do wonder what in the world they were thinking sticking around, but there's been a lot of hype in the past about 'killer hurricanes' that hasn't turned out.
Posted by: Steve || 08/30/2005 16:11 || Comments || Link || E-Mail|| [394 views] Top|| File under:
Home Front: Culture Wars
CBS News counters bloggers with 'Nonbudsman'
After a controversial run-in with bloggers last year that helped sink "60 Minutes Wednesday," CBS has hired a "nonbudsman" to write a blog that will go behind the scenes at the news division.

Former "Hotline" editor Vaughn Ververs will report his findings on "Public Eye," which debuts next month. Ververs will be a kind of media reporter, mostly focused on CBS News, reporting and writing about how the news is gathered, produced and placed. In addition to providing Journalism 101, "Public Eye" also could offer extended versions of segments that appeared on CBS, interviews with correspondents and producers and maybe even the daily story meeting for the "CBS Evening News."

"This is a way to open up the process (of network news)," Ververs said.

Although he's a CBS employee, Ververs doesn't answer to CBS News president Andrew Heyward. His boss is CBS Digital Media head Larry Kramer, who has a long career in journalism. Ververs has no power to change policy or the direction of stories. "I'm not here to set the rules," Ververs said. "I'm not even here to voice my opinion. That's not my job."

Heyward, who coined the term "nonbudsman," makes it clear that he's not looking for someone to just pat CBS News on the back. "It's going to be an honest, fair, unvarnished look at what we do, and that means that it's an experiment," Heyward said. "It's a risk. Not everybody approves of what we do. But I'm banking on the fact that people will also see how much effort we make about being fair and being ethical..."


Of course it's nothing more than a poor effort to whitewash their soiled image, and give them a 24/7 way of putting out spin in the face of their next disaster. And they will crank out spin in nauseating volume.
Posted by: Anonymoose || 08/30/2005 14:09 || Comments || Link || E-Mail|| [273 views] Top|| File under:
Home Front: Tech
Hamster-powered cell phone
A 16-year-old boy has devised a way to charge his cell phone with the help of his hamster. Peter Ash of Lawford, Somerset designed a hamster wheel that utilized gears and turbines to charge his cell phone. According to his tests every two minutes of wheel time gives his phone 30 minutes of talk time.

Posted by: Jackal || 08/30/2005 11:10 || Comments || Link || E-Mail|| [271 views] Top|| File under:
Home Front: Economy
Search starts for survivors and dead in Miss. after Katrina
GULFPORT, Miss. - Rescuers in boats and helicopters searched for survivors of Hurricane Katrina and brought victims, wet and bedraggled, to shelters Tuesday as the extent of the damage across the Gulf Coast became ever clearer. The governor said the death toll in one Mississippi county alone could be as high as 80. Power was out to about 800,000 customers statewide, according to officials of electric companies and rural power associations.

"The devastation down there is just enormous," Gov. Haley Barbour said on NBC's "Today" show, the morning after Katrina howled ashore with winds of 145 mph and engulfed thousands of homes in one of the most punishing storms on record in the United States.

Barbour said there were unconfirmed reports of up to 80 deaths in Harrison County - which includes devastated Gulfport and Biloxi - and the number was likely to rise. At least five other deaths across the Gulf Coast were blamed on Katrina. Barbour and emergency officials were to tour the coast later Tuesday. "We know that there is a lot of the coast that we have not been able to get to," the governor said. "I hate to say it, but it looks like it is a very bad disaster in terms of human life. The beach is essentially destroyed on the coast."

Katrina was downgraded to a tropical storm late Monday. Southern Co. officials said power was out to all of its 195,000 customers in south Mississippi served by Mississippi Power Co. Farther north, Entergy Mississippi officials reported power was out to 260,400 customers. The Electric Power Associations of Mississippi said power was out to about 400,000 customers throughout the storm damaged area from the coast to north Mississippi.

Jack Crochet, 56, Biloxi, walked down a buckled and sand-covered U.S. 90 Tuesday carrying a bottle of champagne. He shook his head, looked at the debris and said: "This is all that's left of my house." Crochet weathered the storm in his home near the beach in Biloxi. His home also was near an apartment complex where dozens of people were believed to have been killed. "We thought everything was going to New Orleans," Crochet said. "I've been through Camille and Betsy, but this storm surge here, when it came in, it looked like a tidal wave. "There's just nothing left," Crochet said. "It's never going to be the same. It's over."

Also in Biloxi Tuesday, 30-year-old Paul Merritt surveyed the damage with his 18-year-old wife, Carla, and their 3-month-old son, Brandon. He said the water rose to the second story of his town house, which is less than a block off the beach. "I've never seen destruction of this magnitude," Paul Merritt said. "You see this stuff on TV and you hope that it never happens to you. Everything's gone. Our pets are dead. The water got up to the second level of my [home]."

His 25-year-old brother, Jacob Merritt, said the roof was ripped apart in his apartment complex in Biloxi. He sat in a cinder block Tuesday in the rubble of a beach-front hotel, Star Inn, and clasped his head in his hands. He said he had pulled out 12 people from a building during the hurricane, and he believes they all lived but had minor injuries. After the storm, "there was a lot of looting going on," Jacob Merritt said. He said he saw people stealing beer and cigarettes from the Circle K convenience store.

Tree trunks, downed power lines and trees, and chunks of broken concrete in the streets hampered rescue efforts. Swirling water in many areas contained hidden dangers. Crews worked to clear highways. Along one Mississippi highway, motorists themselves used chainsaws to remove trees blocking the road. More than 1,600 Mississippi National Guardsmen were activated, and the Alabama National Guard planned to send two battalions to Mississippi.

Teresa Kavanagh, 35, of Biloxi, shook her head is disbelief Tuesday as she took photographs of the damage in Biloxi. "Total devastation. Apartment complexes are wiped clean. We're going to rebuild, but it's going to take long time. Houses that withstood Camille are nothing but slab now," she said.

The Hard Rock and Beau Rivage casinos took severe damage. There is debris all around Beau Rivage and the neighboring, Windjammer Condominium's bottom floors are completely washed away. All that remains of the Sun Tan Hotel is the toilets. Katrina's tidal surge damaged major bridges to three coastal counties, including those linking Biloxi with Ocean Springs and the connection to Bay St. Louis.


Those are the only east-west roads, have to come down from I-10 to the north. Those are mostly narrow roads with a lot of small bridges if I remember correctly. Likely a lot of them blocked by downed trees. I was stationed at Keesler 85-89, rode out Hurricane Eleana there. That was only a cat 1 storm, still tore the place up.

The storm swept sailboats onto city streets in Gulfport and obliterated hundreds of waterfront homes, businesses, community landmarks and condominiums. The concrete Eight Flags display marking the historic Gulfport-Biloxi boundary - a signature of both coastal communities - was gone. A foot of water swamped the emergency operations center at the Hancock County courthouse - which sits 30 feet above sea level. The back of the courthouse collapsed under the onslaught.

In Biloxi, the mayor's office said the storm's surge put at least five casinos out of commission. Treasure Bay's pirate ship was beached. Beau Rivage still stood, while Hard Rock Casino - scheduled to open in early September - was half destroyed. Hard Rock's signature guitar, touted as the world's largest, survived the lashing.

Barbour warned evacuated residents to stay away, saying most could not get to their homes, anyway. "It will be unsafe to return to the coastal area for several days," Barbour said Monday during a televised news briefing in Jackson. "Be patient. Don't be in a hurry to go back."

Jim Pollard, spokesman for the Harrison County Emergency Operations Center, said about 30 of the dead were in Biloxi, and said many were found in St. Charles Apartments, a complex near the beach.


Just like Camille, some people never learn

Gulfport's Forest Heights subdivision, which is several miles from the beach but south of Interstate 10, flooded with four to six feet of water. Young children clung to one another in a small blue boat Monday night as neighbors shuffled children and elderly residents out of the neighborhood. People gently helped a 64-year-old woman with an oxygen tank get into a boat. "Everything is flooded. Roofs are off and everything," said Shun Howell, 25, who was trying to leave with her 5-year-old son. She said cars in the neighborhood were flooded or flipped over. "We're going to need some serious help to start over," Howell said. "Everything is ruined."
Posted by: Steve || 08/30/2005 11:23 || Comments || Link || E-Mail|| [269 views] Top|| File under:
Storms Vary With Cycles, Experts Say
Because hurricanes form over warm ocean water, it is easy to assume that the recent rise in their number and ferocity is because of global warming. But that is not the case, scientists say. Instead, the severity of hurricane seasons changes with cycles of temperatures of several decades in the Atlantic Ocean. The recent onslaught "is very much natural," said William M. Gray, a professor of atmospheric science at Colorado State University who issues forecasts for the hurricane season.

From 1970 to 1994, the Atlantic was relatively quiet, with no more than three major hurricanes in any year and none at all in three of those years. Cooler water in the North Atlantic strengthened wind shear, which tends to tear storms apart before they turn into hurricanes.

In 1995, hurricane patterns reverted to the active mode of the 1950's and 60's. From 1995 to 2003, 32 major hurricanes, with sustained winds of 111 miles per hour or greater, stormed across the Atlantic. It was chance, Dr. Gray said, that only three of them struck the United States at full strength. Historically, the rate has been 1 in 3. Then last year, three major hurricanes, half of the six that formed during the season, hit the United States. A fourth, Frances, weakened before striking Florida. "We were very lucky in that eight-year period, and the luck just ran out," Dr. Gray said. Global warming may eventually intensify hurricanes somewhat, though different climate models disagree.

In an article this month in the journal Nature, Kerry A. Emanuel, a hurricane expert at the Massachusetts Institute of Technology, wrote that global warming might have already had some effect. The total power dissipated by tropical cyclones in the North Atlantic and North Pacific increased 70 to 80 percent in the last 30 years, he wrote. But even that seemingly large jump is not what has been pushing the hurricanes of the last two years, Dr. Emanuel said, adding, "What we see in the Atlantic is mostly the natural swing."
Posted by: Steve || 08/30/2005 11:18 || Comments || Link || E-Mail|| [267 views] Top|| File under:
Home Front: Tech
US to use more tech, fewer people, to defend Korea
The Pentagon is making significant changes in strategy and would rely largely on sensors, smart bombs, high-speed transport ships and other hi-tech assets in any conflict with North Korea.

The shift is being undertaken as the U.S. cuts the number of troops in South Korea by one-third and begins moving the remaining soldiers farther from the demilitarized zone to improve their chances of surviving a North Korean attack.

Discussing the new military technology available to the U.S., Gen. Leon J. LaPorte, the senior American commander in South Korea, told the New York Times: "We have better intelligence. We have precision-guided munitions. We have better weapons systems. We have better communications.

"So we are able to not only accomplish our current mission, but increase our capabilities – at the same time reducing the number of personnel it takes to do this."

The shift in war plans incorporates advances in technology and combat skills that were utilized during the U.S. rush to Baghdad in 2003, according to Michael E. O'Hanlon, a scholar at the Brookings Institution and an author of Crisis on the Korean Peninsula: How to Deal With a Nuclear North Korea. Satellite-targeting of bombs allowed U.S. forces to attack Iraqi Republican Guards units even when ground forces were slowed by sandstorms.

In Korea, "there are a large number of targets that we have a chance of taking out in the opening days of a battle, but not the opening minutes, because of our precision-strike capabilities and I.S.R. (intelligence, surveillance and reconnaissance)," O'Hanlon said.

"Even if artillery is pulled back inside caves, we have a pretty potent capability."

The new plans would include moving Army units and the new Stryker infantry fighting vehicles on C-17 cargo jets from Washington state to reinforce South Korea in just 11 hours, the Times reports.

High-speed troop transports can bring marines from Okinawa in less than a day, Gen. LaPorte said. Heavy equipment for the troops is already positioned in South Korea. Gen. LaPorte could also call on fighter aircraft and bombers based in Japan, Guam, Alaska, Hawaii and the continental U.S.

As for the Pentagon's decision to move ground troops farther from the border of North Korea – which has an estimated 12,000 artillery pieces and rocket tubes close to the demilitarized zone - Gen. LaPorte stated: "Why would we want to have our valuable resources underneath the artillery of North Korea? Our high-value assets are now disposed where they would not be under immediate fire."

Posted by: Jackal || 08/30/2005 09:52 || Comments || Link || E-Mail|| [262 views] Top|| File under:
Home Front: Economy
Mayor: Major Breach Flooding and Destroying New Orleans
"The City of New Orleans Is Devastated."

Those were the words of Mayor C. Ray Nagin and based upon a major breach of a levee system, water is flowing into New Orleans flooding it beyond recognition and could very well destroy New Orleans, Jefferson and the surrounding areas. In a most frightening interview with WWL TV, Mayor C. Ray Nagin gave the worse-case scenario of events that anyone could possibly imagine. In the beginning of the interview, he stated that New Orleans is devastated.

Of most importance is the breach of the levee between Jefferson and Orleans Parish. "We probably have 80 percent of our city under water with some sections of our city the water is as deep as 20 feet". Both airports are underwater. The twin spans are destroyed. The Yacht club is burned and destroyed. Mayor Nagin also stated he was not sure of the structural soundness of the highrise. He stated that it is possible that the highrise bridge in east New Orleans could be unstable.

The Mayor also stated that all of Slidell (a city which he has no jurisdiction) is under water. Nagin also stated that there was no clear path in and out of New Orleans, that I-10 is underwater. Nagin stated that FEMA is coming into town tomorrow and that New Orleans will need to obtain major federal help to rebuild the city of New Orleans.

As corroboration, a spokesperson from Tulane University said that they were about to move all of the patients from the hospital due to rising water at one inch every five minutes. She said white water was pouring down Canal Street (which would be from Lake Ponchatrain-related to the breach in the levee) from the canal separating the two parishes.
Posted by: Steve || 08/30/2005 08:46 || Comments || Link || E-Mail|| [597 views] Top|| File under:
Hurricane Katrina kills 55
Announcing itself with shrieking, 145-mph winds, Hurricane Katrina slammed into the Gulf Coast just outside New Orleans on Monday, submerging entire neighborhoods up to their roofs, swamping Mississippi's beachfront casinos and killing at least 55 people.

Jim Pollard, spokesman for the Harrison County emergency operations center, said 50 people were killed by Katrina in his county, with the bulk of the deaths at an apartment complex in Biloxi. Three other people were killed by falling trees in Mississippi and two died in a traffic accident in Alabama, authorities said.

For New Orleans — a dangerously vulnerable city because it sits mostly below sea level in a bowl-shaped depression — it was not the apocalyptic storm forecasters had feared.

But it was plenty bad, in New Orleans and elsewhere along the coast, where scores people had to be rescued from rooftops and attics as the floodwaters rose around them. An untold number of other people were feared dead in flooded neighborhoods, many of which could not be reached by rescuers because of high water.

"Some of them, it was their last night on Earth," Terry Ebbert, chief of homeland security for New Orleans, said of people who ignored orders to evacuate the city of 480,000 over the weekend. "That's a hard way to learn a lesson."

"We pray that the loss of life is very limited, but we fear that is not the case," Louisiana Gov. Kathleen Blanco said.

Katrina knocked out power to more than a million people from Louisiana to the Florida's Panhandle, and authorities said it could be two months before electricity is restored to everyone. Ten major hospitals in New Orleans were running on emergency backup power.

The federal government began rushing baby formula, communications equipment, generators, water and ice into hard-hit areas, along with doctors, nurses and first-aid supplies. The
Pentagon sent experts to help with search-and-rescue operations.

Katrina was later downgraded to a tropical storm as it passed through eastern Mississippi, moving north at 21 mph. Winds were still a dangerous 65 mph.

Forecasters said that as the storm moves north through the nation's midsection over the next few days, it may spawn tornadoes over the Southeast and swamp the Gulf Coast and the Tennessee and Ohio Valleys with a potentially ruinous 8 inches or more of rain.

Oil refiners said damage to their equipment in the Gulf region appeared to be minimal, and oil prices dropped back from the day's highs above $70 a barrel. But the refiners were still assessing the damage, and the Bush administration said it would consider releasing oil from the nation's emergency stockpile if necessary.

Katrina had menaced the Gulf Coast over the weekend as a 175-mph, Category 5 monster, the most powerful ranking on the scale. But it weakened to a Category 4 and made a slight right-hand turn just become it came ashore around daybreak near the Louisiana bayou town of Buras, passing just east of New Orleans on a path that spared the Big Easy — and its fabled French Quarter — from its full fury.

In nearby coastal St. Bernard Parish, Katrina's storm surge swamped an estimated 40,000 homes. In a particularly low-lying neighborhood on the south shore of Lake Pontchartrain, a levee along a canal gave way and forced dozens of residents to flee or scramble to the roofs when water rose to their gutters. Across the region, the fierce winds of Katrina blew out windows in hospitals, hotels and high-rises.

"I've never encountered anything like it in my life. It just kept rising and rising and rising," said Bryan Vernon, who spent three hours on his roof, screaming over howling winds for someone to save him and his fiancee.

Across a street that had turned into a river bobbing with garbage cans, trash and old tires, a woman leaned from the second-story window of a brick home and pleaded to be rescued.

"There are three kids in here," the woman said. "Can you help us?"

Blanco said 200 people have been rescued in boats from rooftops, attics and other locations around the New Orleans area, a scene playing out in Mississippi as well. In some cases, rescuers are sawing through roofs to get to people in attics, and other stranded residents "are swimming to our boats," the governor said. In one dramatic resuce, a person was plucked from a roof by a helicopter.

A fire later tore through a yacht club near Lake Pontchartrain.

Elsewhere along the Gulf Coast, Mississippi was subjected to both Katrina's harshest winds and highest recorded storm surges — 22 feet. The storm pushed water up to the second floor of homes, flooded floating casinos, uprooted hundreds of trees and flung sailboats across a highway.

"Let me tell you something, folks: I've been out there. It's complete devastation," said Gulfport, Miss., Fire Chief Pat Sullivan.

In Gulfport, young children clung to one another in a small blue boat as neighbors shuffled children and elderly residents out of a flooded neighborhood.

"Everything is flooded. Roofs are off and everything," said Shun Howell, 25, who was trying to leave with her 5-year-old son. "Everything is ruined."

In some cases, debris was stacked 4 to 5 feet, covering cars. Houses were washed from their foundations.

In Alabama, Katrina's arrival was marked by the flash and crackle of exploding transformers. The hurricane toppled huge oak branches on Mobile's waterfront and broke apart an oil-drilling platform, sending a piece slamming into a major bridge.

Muddy six-foot waves crashed into the eastern shore of Mobile Bay, flooding stately, antebellum mansions and littering them with oak branches.

"There are lots of homes through here worth a million dollars. At least they were yesterday," said a shirtless Fred Wright. "I've been here 25 years, and this is the worst I've ever seen the water."

It was Katrina's second blow: The hurricane hit the southern tip of Florida as a much weaker storm Thursday and was blamed for 11 deaths. It was the sixth hurricane to hit Florida in just over a year.

Calling it a once-in-a-lifetime storm, New Orleans Mayor Ray Nagin had issued a mandatory evacuation order as Katrina drew near. But the doomsday vision of hurricane waters spilling over levees and swamping the city in a toxic soup of refinery chemicals, sewage and human bodies never materialized.

Forecasters said New Orleans — which has not been hit directly by a major storm since Category 3 Hurricane Betsy struck in 1965 — got lucky again.

"The real important issue here is that when it got to the metropolitan area, it was weaker," said
National Hurricane Center deputy director Ed Rappaport, who estimated the highest winds in New Orleans were 100 mph.

A giant water main broke in New Orleans, making it unsafe to drink the city's water without first boiling it. And police made several arrests for looting.

At New Orleans' Superdome, home to 9,000 storm refugees, the wind ripped pieces of metal from the roof, leaving two holes that let water drip in. A power outage also knocked out the air conditioning, and the storm refugees sweltered in the heat.

Katrina also shattered scores of windows in high-rise office buildings and on five floors of the Charity Hospital, forcing patients to be moved to lower levels. White curtains that had been sucked out of the shattered windows of a hotel became tangled in treetops.

In the French Quarter, made up of Napoleonic-era buildings with wrought-iron balconies, the damage was relatively light.

On Jackson Square, two massive oak trees outside the 278-year-old St. Louis Cathedral came out by the roots, ripping out a 30-foot section of ornamental iron fence and straddling a marble statue of Jesus Christ, snapping off the thumb and forefinger of his outstretched hand.

At the hotel Le Richelieu, the winds blew open sets of balcony French doors shortly after dawn. Seventy-three-year-old Josephine Elow pressed her weight against the broken doors as a hotel employee tried to secure them.

"It's not life-threatening," she said as rainwater dripped from her face. "God's got our back."
Posted by: Dan Darling || 08/30/2005 00:11 || Comments || Link || E-Mail|| [281 views] Top|| File under:
Home Front: Tech
Idaho Supports Plutonium 238 Production Plan
BOISE, Idaho (AP) - The state is supporting an Energy Department proposal to start producing plutonium-238 for NASA and national security agencies at a federal nuclear research compound in eastern Idaho.

But in comments submitted Monday to the government, the state called on the Bush administration to spell out a plan to transfer the highly radioactive waste created at the Idaho National Laboratory to disposal sites out of state. The state also wants the Energy Department to allow independent monitoring of air emissions and workplace safety at the proposed $300 million production facility.

With those caveats, the administration of Gov. Dirk Kempthorne said it will endorse the government's plan to consolidate U.S. production of plutonium-238 ``space batteries'' at the 890-square-mile complex outside of Idaho Falls. ``It's a concept we can support, but there are some details that still need to be worked out and DOE needs to improve some of its evaluation and communication,'' said Kathleen Trever, Kempthorne's coordinator for oversight of the lab.


Note to Nevada about the Yucca Mt. waste facility: this is how it's done.

Plutonium-238 is not used for nuclear weapons, but its steady, virtually infinite release of heat during decay makes the isotope valuable as a heat source to produce electricity in spacecraft and for some satellites that are unable to rely on the sun as an energy source. It is many times more radioactive than weapons-grade plutonium-239, however, and ingesting a speck can be fatal.

The United States stopped producing plutonium-238 when it shut the last weapons reactor at the Savannah River complex in South Carolina in the mid-1990s. Instead it has relied on existing stockpiles and a supply provided by Russia that is limited to use by NASA in the space program. The Bush administration wants to use an existing reactor at the lab to make 11 pounds of plutonium-238 annually for 35 years, beginning in 2010.
Posted by: Steve White || 08/30/2005 00:00 || Comments || Link || E-Mail|| [267 views] Top|| File under:
Who's in the News
95
[untagged]
Bookmark
E-Mail Me
The Classics
The O Club
Rantburg Store
The Bloids
The Never-ending Story
Thugburg
Gulf War I
The Way We Were
Bio
Merry-Go-Blog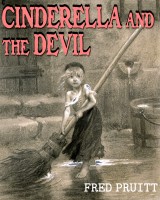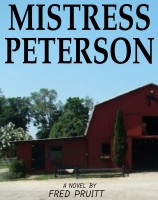 On Sale now!


A multi-volume chronology and reference guide set detailing three years of the Mexican Drug War between 2010 and 2012.

Rantburg.com and borderlandbeat.com correspondent and author Chris Covert presents his first non-fiction work detailing the drug and gang related violence in Mexico.

Chris gives us Mexican press dispatches of drug and gang war violence over three years, presented in a multi volume set intended to chronicle the death, violence and mayhem which has dominated Mexico for six years.
Click here for more information


Meet the Mods
In no particular order...


Steve White
Seafarious
Pappy
lotp
Scooter McGruder
john frum
tu3031
badanov
sherry
ryuge
GolfBravoUSMC
Bright Pebbles
trailing wife
Gloria
Fred
Besoeker
Glenmore
Frank G
3dc
Skidmark
Alaska Paul



Better than the average link...



Rantburg was assembled from recycled algorithms in the United States of America. No trees were destroyed in the production of this weblog. We did hurt some, though. Sorry.
18.215.33.158